VENTURABLVD.GOLDENSTATE.IS SIX DOLLARS MAR/APR 2023
JOAN
WITH
GRANDCHILDREN
Faces of the Future RESTAURATEUR
MCNAMARA
HER
Some of the community benefits of the River Park include:
SIX-ACRE RIVER PARK featuring plazas, water features, wooded areas, and other natural spaces, open to the community from sunrise to sunset.
PUBLIC ACCESS to new, state-of-the-art recreation and athletic facilities.
Continued public access to COMMUNITY TENNIS FACILITIES.
If you have any questions or would like to learn more about the River Park Campus Plan, please contact us at riverpark@hw.com or (818) 487-6601.
The Harvard-Westlake River Park is a new recreation complex and community park that will be located on the 16-acre property in Studio City currently occupied by Weddington Golf & Tennis. The River Park project will preserve open space, provide community access to recreation opportunities, and responsibly steward environmental resources.
Community access to refurbished CLUBHOUSE, CAFE, and PUTTING GREEN.
Public, dog-friendly WALKING AND JOGGING TRAILS.
ENVIRONMENTAL BENEFITS including 150 more trees, 100% native landscaping, and stormwater capture and reuse.
www.hwriverpark.com
Save Money | Save Time | Change Lives SRMrealestategroup.com Scott Morris | (818) 262-3695 CalBRE: 00987383 | NMLS: 365190 Ryan Morris | (818) 667-0228 CalBRE: 02177048 Unique pricing modelflat fees and buyer rebates 30+ years of experienceknowledge, strategic focus, and trustworthiness Social impact - people and purpose over profits
$32,000 Buyer Rebate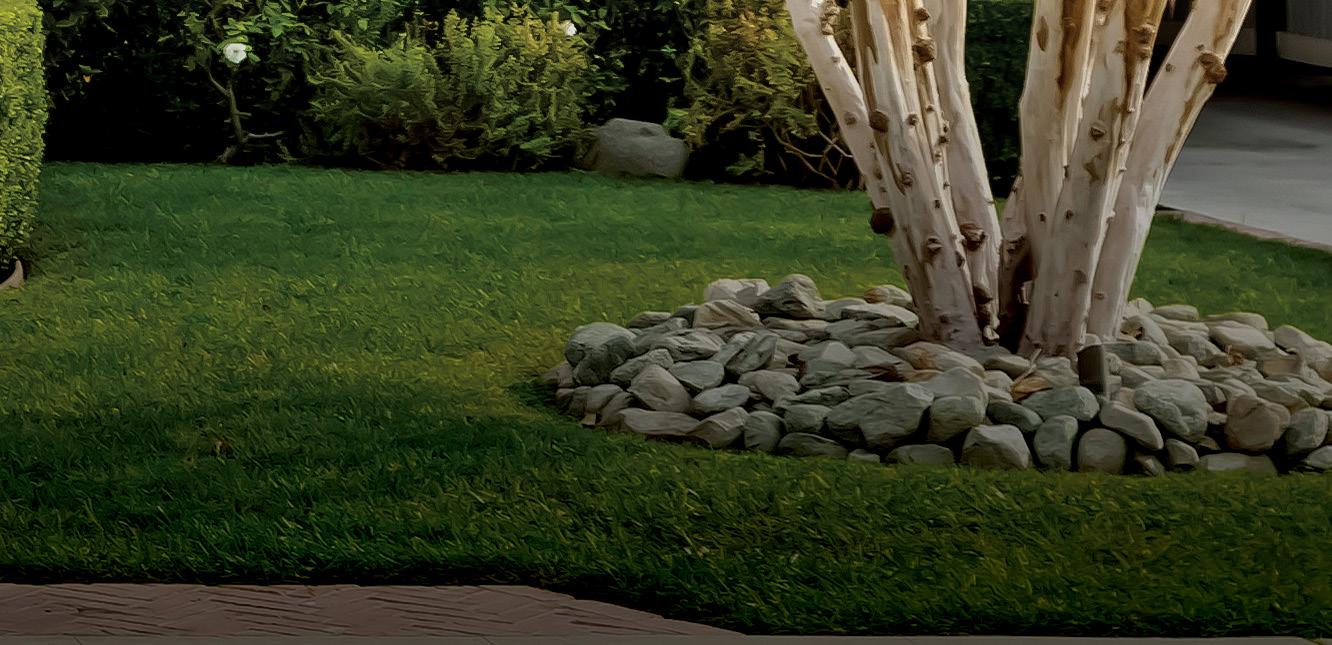 $30,750 Seller Saved
50
TO HER OWN DRUMMER
13-year-old Mirabelle King stays true to who she is—and reaps the benefits.
52
THE VIOLIN IS HIS VOICE
Meet 18-year-old Matthew Chang, concertmaster for two orchestras.
66
TALL AMBITION
Harvard-Westlake baseball player Will Gasparino is considered a triple threat.
70
IN PERFECT HARMONY
He's a mega music producer; she's all about zen. Peek into the home where they connect.
78
SPRINGIFY YOUR CLOSET
Two experts on readying your wardrobe for the warm-weather season.
80
WHEN YOU BID UPON A STAR
An auction house for Disney collectibles—and more—opens doors in Studio City.
82
FAMILY STYLE ON THE MAYAN RIVIERA
The Rosewood Mayakoba in Playa del Carmen.
MARCH/APRIL 2023
THE SAUCE
60
ALL HANDS ON DECK
Joan's On Third head honcho Joan McNamara shares tips for cooking with kids.
64
CHEWY IN THE MIDDLE
The new Milk Jar Cookies in Encino keeps it simple—and sweet.
AND THEN SOME...
86
ALL ABOUT KIDS
Meet the dedicated professionals at some of the Valley's most highly regarded schools.
98
REAL ESTATE
Spectacular local listings.
114
LAST WORD
The editor of Milken Community School's student newspaper makes a case against book banning.
66
grandchildren;
16 BOOKISH & PROUD A teen opening a bookstore? Yep. 20 ON A MISSION
group of Valley students travel to Uganda. 28 WHEN YOUR GIRL IS NOT ALL RIGHT An in-depth convo with a science journalist and best-selling author. 32 ANOTHER LIFE A look at the vintage craze. 44 WHEN THEY WERE YOUNG Celebrity photographer Bonnie Schiffman shares some of her favorite photos. 32
A
16
COVER Joan McNamara and
Photographed by Cara Harman