SOUTHBAY.GOLDENSTATE.IS DISPLAY UNTIL APR 2023
Excellence, for you.
The Health care industry has spoken, and we are humbled by the recognition. The acknowledgement for Providence Little Company of Mary Medical Centers in San Pedro and Torrance serves as a powerful source of motivation for our employees to continue our mission: to provide our patients and communities with world class compassionate care. Your Partner in Health Care Excellence.
ChooseProvidence.org
www.nishikawafamilydentistry.com | 310-543-1655 3556 Torrance Boulevard, Suite C, Torrance, CA 90503 Daryn Nishikawa, DDS HEALTHY SMILES START HERE Daryn Nishikawa, DDS Caring, Comfortable and Comprehensive Dental Care • Special Care and Sedation Dentistry • Sports Dentistry • Preventative, Restorative and Cosmetic proceedures
YOUR HEALTH. OUR MISSION. beach cities orthopedics & sports medicine
PEDIATRIC ORTHOPEDICS • FULL SERVICE ORTHOPEDICS • MASSAGE • 3D MRI IMAGING STEM CELL THERAPY/PRP • IV HYDRATION • CHIROPRACTIC • ACUPUNCTURE COLD LASER THERAPY • INTEGRATIVE PRIMARY CARE • NATUROPATHIC MEDICINE OPEN SATURDAYS: ORTHOPEDIC URGENT CARE We're on a mission to radically improve your healthcare journey. Our comprehensive and pioneering approach to medicine ensures that you receive state-of-the-art treatments while fostering good health beyond our doors. It's time to feel better so you can get back to what you love. (310) 546-3461 www.beachcitiesortho.com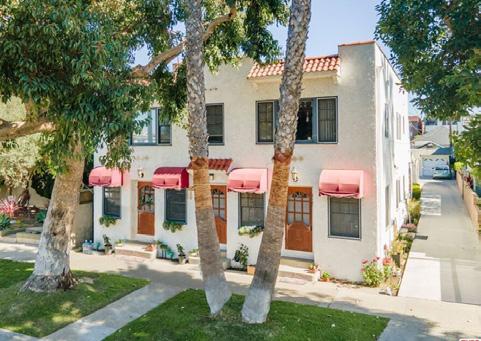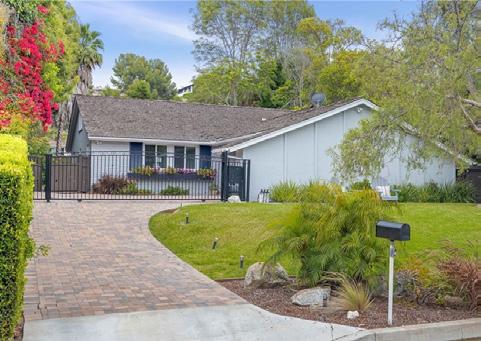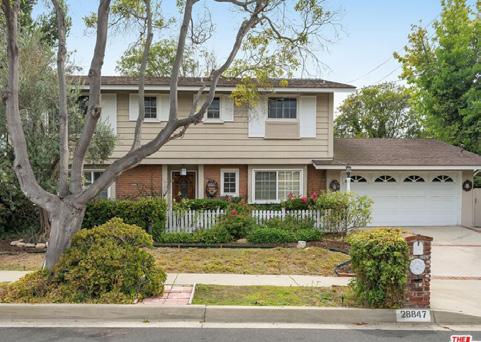 INDIO LONG BEACH BEACH CITIES PALOS VERDES ESTATES RANCHO PALOS VERDES NEWPORT BEACH 124 11th St, Manhattan Beach $5,725,000 116 41st St, Manhattan Beach $2,425,000 214 S. Broadway, Redondo Beach $2,969,675 319 26th Place, Manhattan Beach $2,600,000 401 18th St, Manhattan Beach $3,780,000 516 Via Media, PVE $2,626,000 2037 Palos Verdes Dr W, PVE $1,775,000 2805 Via Anita, PVE $2,100,000 2840 Palos Verdes Dr W, PVE $1,815,213 1548 Palos Verdes Dr W, PVE $2,070,050 28847 Tralriders Dr, RPV $1,790,000 5053 Silver Arrow Dr, RPV $2,602,000 3200 La Rotonda Dr #104, RPV $1,090,000 3200 La Rotonda Dr #506, RPV $979,000 6711 Monero Dr, RPV $1,837,500 16 Montecillo Dr, Rolling Hills Estates $2,100,000 26 Sorrel Lane, Rolling Hills Estates $2,188,000 49826 Maclaine, Indio $609,000 135 Siena Drive, Long Beach $1,600,000 35 Baycrest Ct #35, Newport Beach $1,099,000 OVER 80
ROLLING HILLS ESTATES ROLLING HILLS CANYON LAKE SAN PEDRO 2022 WAS A YEAR FILLED WITH OPPORTUNITY AND SUCCESS! WE LOOK FORWARD TO CONTINUING TO SERVE ALL YOUR REAL ESTATE NEEDS IN 2023. BILL DAVIS - KEITH KELLEY - TONY PUMA PALOS VERDES REALTY 2106 Robinson St, Redondo Beach $1,390,000 2300 Maple Ave #140, Torrance $928,500 7 Laguna Ct, Manhattan Beach $1,725,000 1020 Prospect Ave, Hermosa Beach $1,600,000 1494 Stonewood Ct., San Pedro $779,000 2305 Via Rivera, PVE $1,925,000 1609 Margate Rd, PVE $3,775,000 32 Eastfield Drive, Rolling Hills $4,285,000 5 Sagebrush Lane, Rolling Hills $6,700,000 21975 Strawberry Lane, Canyon Lake $1,425,000 6930 Larkvale Dr., RPV $4,950/month 21 Misty Acres Dr, Rolling Hills Estates $4,420,000 58 Dapplegray Lane, Rolling Hills Estates $4,300,000 4031 Rousseau Lane, PV Peninsula $1,850,000 26010 Rolling Hills Road, Rolling Hills Estates $2,850,000 MILLION SOLD
831 N Harbor Dr . Redondo Beach . 424.383.1898 . Visit beautyatthebay.com Therapeutic massage Peace Bodysculpting, cellulite reduction & skin tightening Vitamin IV's & boosters Give love with a gift card Med spa & beauty & wellness retreat Spa -la-la-la-la For your "Nice" list SouthHolidayBay Cheer Ringthein New Feel Merry Get glowing with facials, peels & Morpheus 8 Shine bright Wishing you a joyful holiday season
For healthy births, Providence delivers.
Providence Little Company of Mary offers personalized support, including doulas, for expecting and new parents.
At Providence Little Company of Mary Medical Center Torrance, our patients receive family-centered care in a peaceful, healing environment. As part of our commitment to providing parents compassionate and individualized care, we have launched a new doula program to provide mothers-to-be physical, emotional and informational support throughout the birthing process. In addition, you and your family will receive personalized care from our maternity program's comprehensive team of experts. We offer:
• Board-certified team of OB/GYNs
• Doula program
• 24/7 on site Neonatology physician support
• 24/7 on-site OB physician support
• Pediatricians
• Midwifery program
• OB navigator providing guidance and support throughout your pregnancy journey
Whether your delivery is natural or high-risk, our support team is well-trained to provide expert clinical and compassionate care. When it comes to such a sacred moment in life, Providence Little Company of Mary Medical Center Torrance is here for you and your family.
Providence.org/ TorranceMaternity
TAKE BACK YOUR HEALTH WOMEN'S HEALTH CHRONIC FATIGUE UNWANTED WEIGHT GAIN DIGESTIVE DISTRESS ANXIETY OR MOOD SWINGS INFLAMMATION IRRITABLE BOWEL SYNDROME EMILY LUXFORD, MS, RD, IFNCP, CLT | 424.247.6060 | EMILY@LUXFORDNUTRITION.COM WWW.LUXFORDNUTRITION.COM
MEREDITH JOHNSON DERENZIS 310.600.7973 | meredith@vistasir.com DRE# 01907722 DARIN DERENZIS 310.418.6210 | darin@vistasir.com DRE# 01760239 ROSE GAVAGAN 713.264.1275 | derenzis@vistasir.com DRE #02157998 Each office is independently owned and operated. Our neighborhood, your home. Scan here to learn more about DeRenzis Real Estate Come and enjoy this serene BoHo style home just a few blocks from the Hermosa sand. A single family home that is walking distance to beach, shops, restaurants and more. FURNISHED | 3 bedroom | 2 bath Available December 5th - January 14th and in 2023 Call for Pricing!
WORLD-CLASS DENTAL SPECIALISTS IN THE HEART OF THE SOUTHBAY PERMADENT | 23430 Hawthorne Blvd., Suite 345 | Torrance, CA 90505 | 310-325-9969 | PermaDent.com CUTTING-EDGE TREATMENT FOR A WIDE RANGE OF DENTAL CONDITIONS DENTAL IMPLANTS PERIODONTAL DISEASE BONE & SOFT TISSUE REGENERATION DENTAL REHABILITATIONS L to R Linda R. Yang, DDS MariaElena Rodriguez, DDS Perry R. Klokkevold, DDS, MS, FACD
life is good
culturedslice.com
© 2022 VISTA SOTHEBY'S INTERNATIONAL REALTY. ALL RIGHTS RESERVED. THE SOTHEBY'S INTERNATIONAL REALTY® AND THE SOTHEBY'S INTERNATIONAL REALTY LOGO ARE SERVICE MARKS LICENSED TO SOTHEBY'S INTERNATIONAL REALTY AFFILIATES LLC AND USED WITH PERMISSION. VISTA SOTHEBY'S INTERNATIONAL REALTY FULLY SUPPORTS THE PRINCIPLES OF THE FAIR HOUSING ACT AND THE EQUAL OPPORTUNITY ACT. EACH FRANCHISE IS INDEPENDENTLY OWNED AND OPERATED. ANY SERVICES OR PRODUCTS PROVIDED BY INDEPENDENTLY OWNED AND OPERATED FRANCHISEES ARE NOT PROVIDED BY, AFFILIATED WITH OR RELATED TO SOTHEBY'S INTERNATIONAL REALTY AFFILIATES LLC NOR ANY OF ITS AFFILIATED COMPANIES. INFORMATION HEREIN IS DEEMED RELIABLE BUT NOT GUARANTEED. Scan To Get in Touch! TOP 1% of agents in California TOP 1.5% IN THE US Daniel Assayag 1801 S. Catalina Ave, Redondo Beach, CA 90277 Each office is independently owned and operated Realtor®, DRE # 01762501 Daniel@LiveInLA.net 310.493.2100 • liveinla.net @dan_realestate Don't just get your home on the market. Get it the attention it de serves. Scan QR code or visit our website www.LiveInLA.net To find your next dream home.
A World of Good
As we put the finishing touches on our last issue of the year, I'm reminded that the spirit of giving is alive and well in the South Bay. Our featured subjects prove that generosity comes in many forms—whether offering expertise to clients, supporting a sibling in a shared ambition or even donating a vital organ to help save a former neighbor's life. We all can play a role in the health and wellness of others. As we approach a new year, let's celebrate the ways we enrich not only our own bodies, hearts and minds, but also those around us. I think we can all agree that here in the South Bay, there are plenty of good vibes to go around.
Wishing all of our community a happy and healthy holiday season.
—Darren Elms, Editor
EDITORIAL DIRECTOR
Darren Elms
CREATIVE DIRECTOR
Michelle Villas
COPY EDITOR
Laura Watts
GRAPHIC DESIGNERS
Ajay Peckham, Yuiko Sugino
DEPUTY EDITORS
Bonnie Graves (Food & Wine), Kara Mickelson, Tanya Monaghan, Jennie Nunn
WRITERS & CONTRIBUTORS
Michele Garber, Amber Klinck, Kailani Melvin, Kat Monk, Kai Oliver-Kurtin
PHOTOGRAPHERS
Siri Berting, Matias Capizzano, Kat Monk, Shane O'Donnell, Cynthia Sinclair, Lauren Taylor
PUBLISHER
Amy Tetherow 424-220-6338 amy@thegoldenstatecompany.com
ADVERTISING
Director of Brand Partnerships
Jen Turquand 424-220-6335 jen.turquand@thegoldenstatecompany.com
Director of Brand Partnerships
Marcie Gutierrez 310-947-5404 marcie@thegoldenstatecompany.com
Director of Brand Partnerships Erika Carrion 310-897-2424 erika@thegoldenstatecompany.com
SOUTHBAY IS A DIVISION OF THE GOLDEN STATE COMPANY
MANAGING PARTNERS
MARKETING & OPERATIONS
Partner/Brand Publisher | Emily Stewart Partner/Managing Director, Media & Analytics | Warren Schaffer Director of Digital | Charles Simmons Director of Film & Video | Bryce Lowe-White Operations Director | Allison Jeackjuntra
Digital Manager | Paul Fisher Accounting | Janet De La Cruz, Tanisha Holcomb
To learn more about us, visit thegoldenstatecompany.com.
No part of this periodical may be reproduced in any form or by any means without prior written consent from The Golden State Company, LLC. Any and all submissions to this or any of The Golden State Company, LLC publications become the property of The Golden State Company, LLC and may be used in any media. We reserve the right to edit.
SUBSCRIPTIONS Email: info@goldenstate.is or phone: 310-376-7800. Subscriptions are $29 per year.
TO OUR READERS Southbay HEALTH welcomes your feedback. Please send letters to: Reader Response Department, Southbay HEALTH Please include your name, address and email. Edited letters may be published.
200 N. Pacific Coast Highway, Suite 110, El Segundo, CA 90245 Tel 310-376-7800 | Fax 310-376-0200 | goldenstate.is | southbay.goldenstate.is
18 SOUTHBAY HEALTH II 2022
Charlie Koones Todd Klawin
Get Fast, Expert Care For Sports Injuries
Don't let a sports injury keep your young athlete on the sidelines. Get fast treatment at the USC Epstein Family Center for Sports Medicine located inside the state-of-the-art Toyota Sports Performance Center.
Meet with our team of orthopaedic experts, the same physicians who care for the LA Kings, USC athletes and junior players, too. They specialize in treating all types of sports injuries and provide comprehensive, personalized care to help your young athlete recover fast.
Together we are limitless.
555 N Nash St., Suite B El Segundo, CA
For appointments, call: (323) 379-0195 Visit our walk-in clinic in the Toyota Sports Performance Center
©2022 Keck Medicine of USC
EPSTEIN FAMILY CENTER FOR SPORTS MEDICINE • KeckMedicine.org/ToyotaSportsMed
USC
inside 22 ON A ROLL Ashley Heiselt 28 A SECOND WIND Adra Ivancich & Grace Ivancich 38 MEDIA Life Hacks 40 GIVE & RECEIVE Christine Schneider & Dan Inskeep 44 BODY IN MOTION Brent Blackman 48 NEVER GIVE UP Juanita Gougis 52 SPANISH REVIVAL Rancho Valencia Resort & Spa 54 A PERSONALIZED APPROACH Kathy Hoss ALSO YOUR BEST SELF 33 South Bay businesses focused on health, wellness & beauty HEALTH CARE RESOURCE GUIDE 58 The South Bay's top health care professionals & wellness leaders 54 48 28
IVANCICH SISTERS PHOTOGRAPHED BY CYNTHIA SINCLAIR PHOTOGRAPHY
COVER OF BRENT BLACKMAN PHOTOGRAPHED BY SHANE O'DONNELL
Cardiology | Electrophysiology | Interventional Cardiology We're with you every step of the way Comprehensive cardiology care available in Torrance Scan, call or visit uclahealth.org/locations/ torrance-primary-specialty-care to book an appointment or learn more Torrance Specialty Care 3500 Lomita Boulevard | Suite M100 | Torrance, CA | 310-517-8578
On a ROLL
ASHLEY HEISELT MAKES FITNESS STRIDES FOR SOUTH BAY MOMS WITH HER GROUP EXERCISE CLASSES.
WRITTEN BY KAI OLIVER-KURTIN PHOTOGRAPHED BY LAUREN TAYLOR
An avid CrossFitter until she had kids, Ashley Heiselt realized her fitness community was void of other mothers with the same physical and emotional needs. Now as the owner of FIT4MOM South Bay L.A., Ashley fosters an inclusive community of more than 100 local moms who come together to exercise and connect socially.
FIT4MOM group fitness classes are known nationally for their signature Stroller Strides "Mommy & Me" workouts. Moms show up to class with their kids in tow, removing the barrier and logistics of having to secure child care in order to work out.
"We get a lot of moms who are on maternity leave, and their first babies are between 6 and 10 weeks old," Ashley says. "They start coming to our classes, and that's literally the first time they're leaving the house. It lets them practice getting out the door, packing up the diaper bag, getting a stroller in the car and understanding how much time it takes to get all of that stuff—and a baby— loaded into the car … and getting somewhere on time-ish."
Kids stay strapped into their strollers during this hour-long outdoor class while moms exercise using resistance bands, mini bands, body weight and the environment. During the workout, moms sing children's songs and engage with the kids, pause to feed or soothe their child when needed and have an opportunity to make new mom friends who are in a similar stage of life. "Moms come as they are to class," Ashley says. "We don't care if your shirt's on inside out or you have spit-up down your back."
Classes have an average of seven to 10 members to help maintain intimacy and
nurture mom-to-mom connections. "The #1 thing that FIT4MOM brings that most other exercise classes don't is the community," Ashley says. "When your baby has been up all night, we get it; we've been there and done that. We probably have a suggestion or idea that worked for us."
Ashley is a mother of two and currently pregnant with her third baby. Having a tightknit community at CrossFit is what initially drew her to the sisterhood of FIT4MOM. Although she grew up in Manhattan Beach, Ashley realized most of her friends with kids had since moved away from the South Bay.
While on maternity leave with her first child, she stumbled across FIT4MOM South Bay L.A. while researching workouts for moms. She decided not to return to her corporate finance job and began teaching Stroller Strides classes in November 2018.
Ashley became a franchisee partner in February 2020 and took over as franchise owner in August 2021. Her instructor certification process involved training in both pre- and postnatal exercises to be able to tailor workouts for moms at every stage of motherhood.
"Our classes are for every fitness level, from pregnant to freshly postpartum to 10 years postpartum," Ashley says. "You could be a college or professional athlete, or you could be someone who hasn't worked out in years. We offer tons of modifications and help you exercise at the level you're at right now. For moms, that can change on a daily basis because sometimes we sleep through the night, but most of the time we don't."
In addition to Stroller Strides, FIT4MOM South Bay L.A. offers a moms-only high-intensity interval training class in Manhattan Beach
24 SOUTHBAY HEALTH II 2022
"Moms come as they are to class. We don't care if your shirt's on inside out or you have spit-up down your back."
called Body Boost that combines cardio, strength training, core work and meditation.
Longtime FIT4MOM member Carmini Yogeswaran says she appreciates that all class instructors are relatable moms. "I love the fact that it's a no-judgment workout group, which is important for moms who are trying to exercise with their kids and keep up physically," she says. "My son has grown up coming to these classes and loves the interaction with other kids."
In addition to workout classes, FIT4MOM South Bay L.A. hosts monthly playdates that include a craft for kids; monthly moms' night out events that usually entail dinner or a fun group activity; and educational Q&A sessions with local experts such as pelvic floor physical therapist Katie Peters, DPT, of BeachMama Wellness.
Stroller Strides classes are held Monday, Wednesday and Friday at Valley Park in
Hermosa Beach; Thursday at Live Oak Park in Manhattan Beach; and Saturday on the grass behind the Manhattan Beach Library. During class, the group travels to between three and five different locations to keep the kids moving. At Valley Park this involves using the stairs, walls and picnic tables to get a workout, and in Manhattan Beach this often means trips to The Strand, the pier or Bruce's Beach.
A Body Boost regular, Emily Allen began attending this class during the height of the COVID-19 pandemic when being outdoors was especially important. "Even though I was only attending one class per week, it really worked and I got noticeably stronger and more in shape," Emily said. "FIT4MOM truly has been life-changing for me, and what's crazy is that it's happening as I'm getting older. I just turned 40, but I think I may be in the best shape of my life." ■
26 SOUTHBAY HEALTH II 2022
A Second wind
SAILING SISTERS ADRA IVANCICH AND GRACE IVANCICH PUT THEIR SIBLING ENERGY TO GOOD USE ON THE WATER.
WRITTEN BY KAT MONK | PHOTOGRAPHED BY MATIAS CAPIZZANO
30 SOUTHBAY HEALTH II 2022
Sailing is a lifelong journey—a sport an individual can stay active with their entire life. In competition, sailing doesn't necessarily favor young athletes, as it requires physical and mental skills that can take years to achieve.
However, the competitive sailing world is catching a glimpse of Hermosa Beach's young Ivancich sisters, Adra, 18, and Grace, 16. When Grace, also known as Gigi, aged out of the single-handed boats, the siblings partnered up and moved into doublehanded boats.
"As sisters, we have a special language and strong connection with one another," says Adra. With an intuitive knowledge of each other's habits and gestures, the pair enjoy a special advantage. During the pandemic, sailors were only allowed to be in a boat with another family member. This policy proved beneficial to the sisters, as they got ample time to work as a team.
Adra and Grace grew up on the East Coast, moving west about five years ago when their father's career relocated the family to Los Angeles. Sailing proved a needed constant in their life, especially as a social outlet.
Adra says it was a fluke that she was introduced to sailing. At age 7, while living on a small island, she was enrolled in a camp that offered both sailing and tennis. Dressed
for the snow because she didn't own any sailing gear, Adra decided to give it a try. Her smile and enthusiasm were enough to gain an invitation to compete on a travel team to Annapolis. Younger sister Gigi soon followed suit.
The Ivancich sisters sail a Zim 29er: a twoperson, high-performance sailing skiff with a pure and simple design. It's fast, fun and derived from the Olympic 49er class. Both initially wanted to skipper—or steer—the boat, so they made a pact that yearly they would take turns and share the responsibility.
In 2021 Adra skippered while Grace crewed, and this year they switched positions.
Typically, coaches do not encourage changing roles because it becomes more difficult to master one. Yet Adra and Grace believe it has allowed a higher level of understanding of the other position and has made them more versatile. "It gives us insight into what the other needs and wants, and you are able to offer it to them because you know what they are feeling in that position," shares Adra.
Both girls sailed for Redondo Union High School at least three times a week, and Adra now sails at the collegiate level as an incoming freshman at the University of Pennsylvania. Races typically last 30 minutes to an hour, with about four races each day. With competitions lasting two to four days, sail-
ors are on the water racing for about six to eight hours a day.
National rankings are defined by a triple crown of regattas hosted by the C420 class. The triple crown consists of three races, but participants are not required to sail in all three events. A coed sport, boys and girls compete against each other in the 12–19 age groups. As of now, the Ivancich sisters are nationally ranked 10th overall and #1 for girls.
Postcollege is a natural time to launch a campaign for an Olympic bid. Sailing is self-funded, and an average campaign costs $1 million, which includes paying coaches, shipping your boat in a container to competitions and covering miscellaneous expenses needed to compete in qualifying events. Many sailors host fundraisers to help with expenses. Though races on the East Coast traditionally generate the most interest for youth competitive sailing, there is buzz on the West Coast as the Summer Olympics prepare to return to Los Angeles in 2028.
Both girls are humble, disciplined and dedicated. Recently after arriving at a competition, they were shocked to see a larger-than-life photo of themselves sailing a Zim 29er plastered on the side of a ZIM van. They have since gotten used to seeing themselves in this scale and know there are even bigger things in store for their future. ■
"As sisters, we have a special language and strong connection with one another."
to be INSPIRED...
offer
full-service custom-catered events.
our
our detailed offerings. theinspiredpalate.com - Owner & Executive Chef Aly Pedersen xx Aly @the_inspired_palate | (310) 283-4114
Let us create an exquisite culinary experience tailored specifically to your needs, and one that will surely inspire your palate! We
everything from intimate wine-paired dinners to large
Please visit
website to see
The new year is quickly approaching, and it is the perfect time to focus on our health, wellness and beauty.
On the following pages we are proud to highlight amazing South Bay businesses that specialize in helping you look, feel and be your BEST self.
Facials - Waxing - Lifestyle
COASTAL ANTI-AGING MEDICAL
A private concierge medical practice— because traditional medicine isn't always enough.
Customized nutritional IV therapy solutions and offerings
Wellness, safe weight loss, Bioidentical Hormone Replacement Therapy
Anti-aging, functional & integrative medical solutions
Double board-certified in internal & anti-aging medicine
Natural hair loss solutions for men and women using vitamin therapy injections
23560 Madison St., Suite 204, Torrance drchongkim.com | 424-328-0203 | IG: @coastalantiagingmedical
COREOLOGY FITNESS
A powerfully effective, Pilates-inspired workout on the XFormer®️, programmed for results and personalized for any fitness level.
Experienced instructors for all fitness levels
Hands-on attention with a focus on form & alignment
Science-backed programming for a safe & effective workout
Rhythm-informed movement with curated playlists
Cardio & strength training elements for a full-body workout
Manhattan Village 3160 N. Sepulveda Blvd., S-130, Manhattan Beach 310-541-3600 | coreologyfitness.com | IG: @coreology
34 SOUTHBAY HEALTH II 2022 SPECIAL ADVERTISING SECTION your BEST
self
FOR LOVE & BEAUTY
Makeup and brow artist specializing in clean, effortless beauty.
Natural, glowing-skin makeup
Waxing, tweezing & shaping for full, feathered, natural brows
Brow tinting using a plant-based, nontoxic, semipermanent custom mixture
Eye/brow massage with Radiant Brow Oil to help stimulate brow hair growth
Brow makeup lesson
forloveandbeauty.com IG: @for_love_and_beauty | FB: @forloveandbeauty
N2 AESTHETICS
Because beauty is in the details, and small changes make a big impact.
Botox, Dysport & fillers
Medical-grade microneedling & skin care Micro-infusion therapy
SoftWave & hyperdiluted Radiesse
Platelet-rich fibrin (PRF)
3500 N. Sepulveda Blvd. #220, Manhattan Beach 310-510-6262 | N2Aesthetics.com | IG: @n2aesthetics
your BEST self SOUTHBAY HEALTH II 2022 35 SPECIAL ADVERTISING SECTION
36 SOUTHBAY HEALTH II 2022 SPECIAL ADVERTISING SECTION your BEST self
BODY
Where traditional Pilates meets modern fitness programming Fusion of Pilates, cardio & strength training Increase core strength & muscle balance Improve flexibility & range of motion Low-impact strength & muscle endurance Supportive welcoming community
N. Sepulveda Blvd., Manhattan Beach 1718 S. Catalina Ave., Redondo Beach
| rockitbody.com FB: @rockitbody | IG: @rockitbodypilates SKIN TOPIC SKINCARE Optimize your skin lifestyle. Results-oriented organic skin care All skin types/conditions—women, men & teens Facials, waxing, organic microderm & peels Red and Blue Light Therapy Look & feel like the best version of you 4201 Torrance Blvd., Suite 740, Torrance 310-308-8421 | skintopic.com | IG: @skintopicskincare
ROCKIT
PILATES
1834
424-452-6040
your BEST self Here's to a happy and healthy 2023 If you would like to feature your business in the spring issue of Southbay HEALTH, please contact jen.turquand@thegoldenstatecompany.com. SOUTHBAY HEALTH II 2022 37 SPECIAL ADVERTISING SECTION STRENGTH & GRACE FITNESS/ NUTRITION We fix hormones to help you lose weight & keep it off. Hormone solution: lose weight & keep it off 21-day detox: reset your hormones Customized workout plans Healthy recipes & articles Free fitness & nutrition tips weekly 703-772-7113 | strengthandgracenutrition.com FB: @corry.matthews | IG: @corrymatthews
Life Hacks
A FEW BOOKS WITH SIMPLE HEALTH ADJUSTMENTS TO KEEP YOU FEELING GREAT
EDITED BY MICHELE GARBER
Glucose
Revolution: The Life-Changing Power of Balancing Your Blood Sugar
By Jessie Inchauspé
At age 19, Jessie Inchauspé had a lifechanging accident that required spinal surgery and left her feeling not quite right for many years. As a scientist with a master's degree in biochemistry, her lingering health issues sparked an interest in understanding chronic conditions and a desire to work at the forefront of health technology. While working at 23andMe, she enthusiastically volunteered when their research team began trying out a continuous glucose monitor. Over time she realized what variations contributed to her glucose spikes and subsequent crashes. As she flattened her glucose curve, she began to finally feel like herself again. She shared her discoveries on Instagram (@GlucoseGoddess), garnering 1.2 million followers. With Glucose Revolution, Inchauspé offers simple steps to balance blood sugar, flatten glucose spikes and reverse insulin resistance. By implementing her easy hacks, readers are experiencing increased energy, diminished cravings, and improved skin, sleep and overall health … and in many cases, weight loss without dieting.
Happier Hour: How to Beat Distraction, Expand Your Time, and Focus on What Matters Most
By Cassie Holmes
If you've ever wished there was more time in a day, Cassie Holmes' new book may have your answer. As a professor of marketing and behavioral decision-making at the UCLA Anderson School of Management, Holmes has spent years researching the interaction of time and happiness. Her work on the subject has been featured in prestigious outlets from The New York Times and The Wall Street Journal to NPR. Her popular MBA-level course Applying the Science of Happiness to Life Design is a perennial favorite and led her to write her first book, Happier Hour, which focuses on our most valuable resource: time. Holmes offers groundbreaking, empirically based advice and easy-to-implement hacks to optimize time, avoid distractions, design a purposeful schedule, and create more joyful moments and days. She shows that investing our precious time in what really matters, living fulfilling days rather than merely full days, and changing the way we perceive time may ultimately be lifechanging and bring deeper happiness.
By Vishen Lakhiani
In his latest book, New York Times bestselling author Vishen Lakhiani quickly informs readers that although meditation is in the title, the book is not a book on meditation. Rather, he amusingly admits, "We just didn't have enough space on the front cover to call it The 6 Phase Multifaceted Psycho-Spiritual Transcendent MindTraining Technique." Lakhiani goes on to say that the book is for those whose minds wander or who feel they are allergic to the lotus pose. All kidding aside, the book offers six unique thought exercises used by athletes, artists, rock stars and CEOs as a productivity-inducing protocol to enhance focus and help you find peace and manifest goals, sans the special breathing, boredom and mind-clearing often associated with meditation. Bonus: Lakhiani's book also has a companion app to aid in the magic-making journey.
38 SOUTHBAY HEALTH II 2022
The 6 Phase Meditation Method: The Proven Technique to Supercharge Your Mind, Manifest Your Goals, and Make Magic in Minutes a Day
What story do you want your face to tell?
Treatments that help you look as youthful as you feel.
Laser Treatments & Injections Since 2004 310.373.5000 | www.celibre.com | Torrance, CA
Tuesday - Friday 1:00 PM – 7:00 PM Saturday 10:00 AM – 2:00 PM now open! Visit allcove.org/centers/beach-cities for more information.
find your moment. find your space. find your center.
allcove is a place for young people to take a moment of pause and access a range of services that include: • Mental health. • Physical health. • Substance use. • Peer support. • Family support. • Supported education and employment. @allcovebeachcities
SOUTHBAY HEALTH II 2022 39
Give & receive
FORMER NEIGHBORS CHRISTINE SCHNEIDER AND DAN INSKEEP NEVER KNEW THEIR CONNECTION WOULD TURN OUT TO BE A LIFESAVING ONE.
WRITTEN & PHOTOGRAPHED BY KAT MONK
Hermosa Beach's Christine Schneider laughs as she reminisces with her neighbor from years ago, Dan Inskeep. Little did they know back then that fate would eventually connect them forever.
Though life has thrown Christine some major blows, she is a fighter and rolls with the punches one at a time. At 16, doctors thought mononucleosis was behind her extreme weakness and fatigue. After she developed a facial rash (referred to as a butterfly rash), she was diagnosed with systemic lupus erythematosus.
Lupus is a chronic autoimmune disease for which there is no cure. It requires lifelong management. With lupus, the immune system mistakenly attacks healthy cells and tissues. Although anyone can get the disease, often through heredity women are more at risk.
Christine's body predominantly attacks her kidneys. At age 30 she received a direct transfer kidney from her brother. A direct transfer means the donor gives the kidney to a specific recipient. Similarly, actress and singer Selena Gomez, who also has lupus, received a direct kidney transplant five years ago from her best friend.
After a successful kidney transplant, lupus symptoms do not present. Typically, a kidney for Christine can last upward of 10 years until her immune system rejects the organ.
In 2014 Christine's husband, Doug Schneider, died suddenly in a dirt biking accident at just 47 years old. At the same time, it was determined that she needed another kidney. Her former sister-in-law (Doug's brother's ex-wife) offered to be her donor.
This past summer Christine found herself in need of another kidney transplant. Finding organ donors is not an easy task, especially when you have already had two transplants. Waiting for a kidney from a cadaver list could also take several years, so having a specific donor is crucial if timing is an issue. If a kidney fails, the patient will need chronic dialysis until the transplant.
Dan Inskeep, also a Hermosa Beach resident, retired 13 years ago at age 48 after working in finance. When asked how he was able to retire so young, he credits a couple of property investments combined with the modest lifestyle he and his wife lead. In fact, while most neighbors are buzzing around town on electric bicycles, Dan proudly rides his old-school beach cruiser, with more rust than silver, over to Christine's quaint yellow cottage. Confident his bike will not be stolen, he leaves it parked on the sidewalk unattended.
While attending Cal Poly San Luis Obispo,
Dan volunteered his time at a local hospital. The hospital assigned him to the dialysis center, where he would sit with patients and have conversations.
"In the early '80s they only had one tiny television in the corner, and there were 10 to 12 people in the room suffering through hours of dialysis—bored out of their minds," says Dan. "I was kind of a chatterbox, so they had me talking to these patients. It left an impression on me that, wow, this is horrible."
Decades later Dan was reminded when a friend donated a kidney to a family member that he also wanted to help dialysis patients. He put his name on the National Kidney Registry. While on the list he learned about Christine's situation and, after a rigorous screening process, was able to receive a "voucher." This enabled Christine to not only receive a new kidney but a kidney matched specifically for her body.
"Dan chose to do something selfless, altruistic and out of pure love," says Christine. "His kidney donation affected multiple people. Not only did it prolong and better his recipient's life, but it also changed the future for me and Dylan [her 15-year-old son]. I have been blessed with other donors, and each time I'm in awe of the people who give so much of themselves for me. I don't feel deserving, but I'm so thankful that there are people in this world like him."
The transplant was considered a success, and Christine was released from the hospital early. Lupus and transplants can be a tricky combination, as introducing a foreign organ into the body could provoke her system to attack the transplant. To counteract a rejection, Christine had to take immunosuppressants.
Not long after the surgery, her hand became extremely swollen and developed an infection—putting her back in the hospital for almost six weeks. To remove the infection, she underwent a couple of surgeries and will be on strong antibiotics for several months.
Christine's mom, who has been her caretaker during her many health setbacks, is also recovering from a recent stroke that affected one side of her body. Fortunately, Chris Schneider, Doug's stepmom, stepped in to take Dylan to school and help with meals and errands.
Despite life's adversities, Christine has a great outlook on life. She knows she must remain strong for Dylan, who put his ice hockey on hold while she recovers. But he is finally ready to get back on the ice, and his mom plans to be there rooting him on.  ■
42 SOUTHBAY HEALTH II 2022
SOUTHBAY HEALTH II 2022 43
"Dan chose to do something selfless, altruistic and out of pure love."
Body in motion
BRENT BLACKMAN PROVES THAT SOME PEOPLE ARE MORE EFFICIENT, PRODUCTIVE AND BALANCED THE MORE ACTIVE THEY ARE.
WRITTEN BY AMBER KLINCK PHOTOGRAPHED BY SHANE O'DONNELL
Brent Blackman isn't a guy who dabbles in activities that pique his interest. He goes all in. He was a freshman when he earned a spot on his varsity high school swim team, despite starting the sport relatively late at 13 years old. He swam through high school and later at the University of South Carolina.
"I got a scholarship for swimming," he notes. He's competed in roughly 20 marathons, nearly 10 of which were in Boston—a city known for having high qualification standards. His open water experiences include swims from Catalina to the mainland, though he's quick to downplay the distance.
"Those were relays, so not on my own," he points out. As for the Maui Channel Swim, a race from Lanai to Maui: "I think it's 10 miles. I raced in honor of a fellow lifeguard and friend who recently passed away."
When he's not pushing his limits physically, he's running his own business. Brent is the president and founder of Insight Structural Engineers. He's also a husband and a father to two daughters. Life is busy, but Brent prefers it that way. He doesn't do "still."
"I think for the most part when people have a lot of free time, they end up wasting more of it," he says.
But while he functions most efficiently as a body in motion, Brent is just as quick to take a mental pause and appreciate what's around him. His experiences both professionally and as an athlete have emphasized the importance of gratitude.
Early in his engineering career while working for a San Francisco-based company, Brent was sponsored to go to India after a devastating earthquake with an organization called the Earthquake Engineering Research Institute. "As structural engineers, we design buildings for everyday gravity loads. But worst-case scenario, if there's a big earthquake, that's the ultimate test for the building," he says. "I had a chance to see firsthand what could happen."
But nothing could have prepared him for what he saw: a four-story school that had completely collapsed, buildings that were missing entire sides of their structure, and hospitals with doctors and patients in make-
shift tents outside waiting for confirmation that it was safe to return inside.
"The hotel that we stayed in near the epicenter had partially collapsed, but it was the only one that was open," he explains. "We decided to sleep in it since it was better than sleeping on the streets. That was scary. It was something that I'll never forget."
The knowledge Brent obtained while he was there was invaluable. "We learn something new from every earthquake," he says.
are just to have state-of-the-art codes, clean parks and beautiful beaches. That's what stuck with me: how lucky we are."
Brent ran his fastest time at the Austin marathon. "I think it was 2:43," he says. And it was only a few days after he returned from the earthquake reconnaissance trip.
Endurance sports require an intense level of discipline and focus and a willingness to exist outside your comfort zone for long periods of time. But they also offer a sense of comradery. And some athletes even describe moments of elation or a runner's high.
For Brent, sports offered moments of reprieve. But that changed after he came home from a tennis match with his resting heart rate hovering around 200. "Normally my resting heart rate is upper 40s, low 50s," Brent notes. "When I got to the ER, they said, 'You're in A-fib. Your heart is going too fast.' They started asking me all these questions and kept me in the hospital for a few days."
After meeting with multiple specialists, Brent learned his atrial fibrillation wasn't a unique condition for endurance athletes. "I realized I needed to step back. I still do shorter relays to stay reasonably fit and for the camaraderie, but the doctors say you need to keep your heart rate below 150, for some people below 140. For me, as a runner and swimmer, that's my warm-up."
Prior to traveling to India, Brent had been training for roughly a year for an upcoming marathon in Austin. "When I was there, the last thing on my mind was running," he says. But after arriving back in the States—with three days before the marathon—he decided to go for it.
"The day after I returned from India, I went down to San Vicente in Brentwood, met some friends and we ran along the grass in the middle of the street that leads down to Palisades Park overlooking the ocean. I was like, 'Gosh, we are so lucky.'
Some people here complain about everything. When we were in India, they estimated [tens of thousands of] people died in the earthquake. I can't believe how lucky we
Brent needed a new fix—a sport that would get him moving while keeping his heart health a priority. Tennis quickly filled the void.
"The beauty of tennis is that it's a new challenge, and it allows me to stay active," Brent explains. And while the physical demands of tennis may be different than what he's used to, Brent's level of discipline remains the same. "I probably play 10 to 15 hours a week"
With an already demanding work schedule, that's no small commitment. But it keeps him balanced, and his family and friends support his active lifestyle.
"I have been blessed to be surrounded by an incredible group of family, friends, teammates and coworkers," he shares. "I am also very fortunate to have some of the best clients, who appreciate our work." ■
46 SOUTHBAY HEALTH II 2022
"I think for the most part when people have a lot of free time, they end up wasting more of it."
Never Give Up
WITH THE HELP OF A CLINICAL STUDY, JUANITA GOUGIS FINDS SOME RELIEF FOR HER SICKLE CELL DISEASE.
WRITTEN BY KAILANI MELVIN | PHOTOGRAPHED BY SHANE O'DONNELL
Splash. A 16-year-old Juanita Gougis hits the water and swims down the lane. This is it: the California Interscholastic Federation state swimming competition. She trained with her older sister, her coach, for this moment.
However, Juanita is not like other student-athletes. She has sickle cell disease—a blood disorder that affects cells' ability to absorb oxygen, leading to misshapen cells. It is accompanied by "pain crisis"—extreme outbursts of pain—due to deformed cells. Juanita's pain crisis is mainly in her arms and legs.
Number five of seven children, she was raised by a single mother. The two learned together about the disease. "She's more than my caregiver. She has to stand up and look out for me everywhere," Juanita says.
Though diagnosed at age 2, she didn't realize she had the disease until she was 12. "I thought it was a normal thing—people go to the hospital and have pain crisis. But nope, it's just me!" she says.
Her hospital stays ranged from one week to a month, sometimes over major holidays. Due to her excessive absences, she had to repeat kindergarten. While her teachers were understanding, her peers were not. "Kids are cruel," Juanita says.
When she entered high school, she was determined to keep her disease a secret. However, at her small, all-girls Catholic high school, her peers noticed. "Oh, I just had a really long doctor's visit," she would tell them.
Her secret would not be kept for long. During her freshman year, the Red Cross asked her to participate in a photo shoot to spread sickle cell awareness. "I think they thought it would be cute to come to my school," she says. Unexpectedly, a Red Cross truck pulled up at her school's gates. Her face was plastered on the side of the truck with the word DONATE underneath. "I was exposed!" she says, laughing.
Much to her surprise, the girls responded kindly—even asking if they could donate blood directly to her. Blood drive donations skyrocketed because of the campaign. "I was so appreciative," she remembers. "It became a sisterhood."
While in high school, she joined a swim team. "My heart was in swimming," she says. "It was my passion. I hated it when I had to miss meets, and I felt like I had to work extra hard to compete with people."
What happened next would finally give Juanita hope and, ultimately, change her life. With her mother's urging, she volunteered
to participate in a clinical study through The Lundquist Institute for a trial medication for sickle cell disease called Endari. There were no side effects expected, and the lead physician, Yutaka Niihara, MD, had worked with Juanita previously. "[On Endari], I started to notice that I wasn't going to the hospital as much. I wasn't experiencing a horrible pain crisis. I was starting to do the activities I loved," she says, "I was actually starting to plan things."
Endari is made of L-glutamine, an amino acid. "It's like how some people take vitamin D—it's already there, you're just adding a little bit more," she says. Endari helps red blood cells maintain oxygen, which leads to a decrease in pain.
Juanita's testimony played a key role in getting the medication FDA-approved. "I was so proud I was a pioneer and got to try something new," she says, especially because of the stigma surrounding sickle cell. Not only has she been told to "just take some Tylenol" during her hospital visits, but she's also experienced prejudice—people with sickle cell disease are often labeled "drug seekers."
"It's getting better as more people learn, but it's an uphill battle," shares Juanita, who became a lifeguard manager so she could continue her passion. She also volunteered at a summer camp for kids with sickle cell. Her favorite part of the experience is "seeing these kids have fun and have a normal life and letting them know they aren't alone."
In addition to helping others, Juanita has
three primary self-care practices: taking Endari, prioritizing her physical fitness and diet, and managing triggers—the cold and stress. "My family is like, 'As long as she's happy and warm, she's good!'" she says.
Juanita, who thought she may not live past age 30, is 34 and "still kicking," in her words. She takes hot-air balloon rides, parasails and even jumps out of airplanes. "I'm doing so much better. I'm going to the hospital only twice a year, and I've had years where I haven't even gone."
Juanita advises those with sickle cell to try Endari, as it enabled her to participate more fully in her own life. For those who don't have the illness: "Learn, be more understanding and compassionate," she advises. Even though she has watched dozens of "sickle cell warriors" pass, Juanita still manages to remain hopeful and realistic. As a little blue fish once suggested, she just keeps swimming.  ■
"I was so proud I was a pioneer and got to try something new."
Spanish Revival
What is it about California that makes it so naturally suited for spa culture? A population obsessed with health and wellness? A beautiful and varied landscape, rich with earthly treasures? A widely shared sentiment for joie de vivre? Perhaps all of the above. And it's most fortunate when you can experience the best of the Golden State in one glorious place.
Rancho Valencia Resort & Spa, set
among 45 acres of gardens and olive and citrus groves just outside Del Mar north of San Diego, might be one of the most beautiful enclaves in Southern California. And thanks to the personalized service and fully loaded accommodations, it also feels like coming home.
The property boasts 49 well-appointed, hacienda-style suites or casitas, each with a variety of features including a fireplace, deluxe bathroom, dining area, commissioned
artwork and more. Spacious patios offer the perfect spot to sip the complimentary, freshly squeezed orange juice each morning as you read the newspaper of your choice.
As part of the recent renovation to the award-winning spa facility, the resort introduced two new accommodations: Casa Valencia and the Spa House. With five bedrooms, Casa Valencia is perfect for families and features a Mexican and Moroccan motif. The four-bedroom Spa House sticks with
52 SOUTHBAY HEALTH II 2022
ENHANCES
THE MEDITERRANEAN-INSPIRED RANCHO VALENCIA RESORT & SPA
AN ALREADY STELLAR SPA EXPERIENCE.
WRITTEN BY DARREN ELMS | PHOTOGRAPHS COURTESY RANCHO VALENCIA RESORT & SPA
the Spanish Colonial stylings of the resort with a soothing palette and vintage touches.
The new spa, redesigned during the pandemic, elevates an already five-star experience of self-discovery, wellness, fitness and relaxation. Highlights include a state-of-theart fitness center; brand new salon with hair, manicure and pedicure services; expanded retail area; and updated men's and women's locker rooms, lounges and relaxation area.
Then there are the treatments. It's hard to go wrong with any of the options on the menu, but worth pointing out is the new partnership with luxury French skin care line Biologique Recherche. The spa will now offer three signature treatments: a 60-minute or 90-minute facial and an eye-mask booster.
Biologique Recherche is famed for its
"results-driven" approach and extensive collection, meaning that every single treatment is completely customizable. Prior to every Biologique Recherche treatment, guests will have a consultation with their facialist (trained in specific techniques to address loss of volume, toning, brightening, hydrating and smoothing) to discuss their specific goals. From there they can determine which products and techniques from the collection will be most effective, impactful and beneficial.
All fresh and rejuvenated, you can nourish yourself at Rein, a poolside retreat located in the adult pool area with delicious lunch options and crafted cocktails. The Pony Room, the resort's signature restaurant and bar, makes a great meeting place morning, noon or night. The equestrian-
themed venue draws inspiration from classic American icons including John Wayne, James Dean and Johnny Cash. If weather permits, enjoy an alfresco dinner overlooking the Croquet Lawn.
Rancho Valencia is ranked the #1 tennis resort by Tennis Magazine, hosting 14 beautiful Plexipave championship courts, two European red clay courts and four pickleball courts. Whether you're a Nadal or Williams in the making or just a curious novice, a talented resort instructor can help you improve your serve.
If golf is more your game, the resort can get you on the most prestigious fairways with a Stay & Play Golf package, including complimentary use of brand-new men's and women's Callaway golf clubs. Let the concierge book your tee time and enjoy some of San Diego's most coveted courses.  ■
SOUTHBAY HEALTH II 2022 53
A Personalized Approach
HOLISTIC HEALTH COACH KATHY HOSS BELIEVES THE PATH TO WELLNESS STARTS WITH KNOWING WHAT MAKES US UNIQUE. WRITTEN & PHOTOGRAPHED BY KAT MONK
Eat, Play, Balance™ is the theory that Kathy Hoss espouses when she says, "Forget about diets." As an influencer, speaker, event producer and consultant, she has helped clients successfully transform their thinking and integrate healthy habits into everyday life. Her motto: Turn "what we know" into "what we do."
"Growing up, I wanted to know a little about everything and was always seeking to learn and understand and to improve things," explains Kathy, who came from a large, social family that hosted many gatherings. In her world, home cooking was seen as an art form and full of variety.
A child with a sweet tooth, Kathy watched her mom hide desserts from her before and after parties. She believes this was the beginning of an unhealthy relationship with food and body image.
Kathy was born and raised in Tehran, Iran, until the age of 14, when her parents moved to the U.S. Although she spoke English, she struggled to make friends and fit in at Rolling Hills High School in Palos Verdes. She graduated before age 16 and attended UCLA, earning a bachelor's degree in mathematics and a master's degree in business administration.
She worked as a certified change management expert and consultant, helping businesses adapt to necessary changes throughout their organizations. Eventually, she started to see parallels between her professional life and personal journey with health and wellness.
Seeking a different way of life, she moved to France after college. "This was pivotal for my wellness journey and changing my own relationship with food, eating, drinking, playing and balancing," Kathy shares. She went back to school to become certified in holistic health and nutrition—studying and learning more about the science behind mind and body connection.
Kathy discovered being healthy and happy is not only easy but can also be lots of fun. "I learned that you don't need to restrict and deprive to be healthy but instead expand and liberate," she says.
As a certified holistic wellness and health coach, she believes diets are built on deprivation—a key reason why they cannot be sustained and often fail. "How we desire and
need to eat differs from body to body and from mind to mind," she says. "Our uniqueness and individuality need to be learned, understood and honored. This is the first step to working toward one's optimal health."
She suggests first focusing on how you eat and why you eat. Are you eating for enjoyment, as medicine, or as a solution for managing discomfort, anxiety or boredom? "Focus on what you can eat and not what you shouldn't eat," she says. "Discover your relationship with food. This will allow food to not only help you reach your health goals but also be your path to discover the many flavors, spices and cultures of the world."
She also encourages clients to channel their inner child and do things in life that make them truly happy. "When we were kids there was a natural way of being, and you didn't have to look at your watch to know when to eat," she says. "True play is being connected with your individuality, which can be done by expressing yourself, for example, by building something, gardening, studying, reading a book or educating yourself—
because then you feel a sense of expansion."
The rest comes down to balance—how we work, eat, parent, exercise, socialize, etc. It's not uncommon to find ourselves out of balance when one aspect of our life dominates our day to day. Kathy says the art of creating a healthy balance is understanding how and when to lean into each aspect of life.
With full awareness of our individual needs, there can be an overarching sense of harmony in the presence of all the not-soperfectly-balanced parts. With mindfulness, we can make behavioral changes aimed at relieving some of the biggest stressors causing us pain and unwellness. But it's not a one-size-fits-all solution, Kathy notes.
"It's a graduating scale, and there are several ways to put our mind and body in a state of healing so we can get better from disease and feel healthier," she says. "Each person's starting point and goals are different."
Kathy hopes more people will take an individual, personalized approach to their health and uncover a unique, joyful path to a better self.  ■
SOUTHBAY HEALTH II 2022 57
"I learned that you don't need to restrict and deprive to be healthy but instead expand and liberate."
THE SOUTH BAY'S TOP HEALTH PROFESSIONALS
SOUTHBAY HEALTH II 2022 59
A RESOURCE GUIDE FOR YOUR HEALTHIEST LIFE EDITED BY LAURA
PHOTOGRAPHED BY SIRI
SPECIAL ADVERTISING SECTION 60 INNOVATIVE FERTILITY CENTER DR. JOSHUA J. BERGER 62 OCEAN SKIN AND VEIN INSTITUTE 64 HEY BABE PHYSICAL THERAPY & WELLNESS DR. CLAIRE DELCAMBRE 66 UCLA HEALTH CARDIOLOGY TORRANCE 68 DR. KRISTIN EGAN 70 HUTCHINSON DENTAL DR.
72 SPARC
DR.
74 SOUTH BAY PLASTIC SURGEONS 76 NVISION EYE CENTERS TORRANCE 78 SPORTS AND SPINE ORTHOPAEDICS 80 ORANGETHEORY FITNESS
L. WATTS |
BERTING & SHANE O'DONNELL
CHRISTINA HUTCHINSON
PHYSICAL THERAPY
CHRISTOPHER KWON
INNOVATIVE FERTILITY CENTER
JOSHUA J. BERGER, MD, PHD, FACOG
3500 N. Sepulveda Blvd., Suite 130, Manhattan Beach | 310-648-BABY (2229) | innovativefertility.com
SERVICES OFFERED
• Fertility evaluations – male and female
• Infertility treatments – IUI/IVF/ICSI
• Egg & embryo freezing
• Genetic testing – PGT, preconception
• Family balancing/gender selection
• LGBTQ+ fertility services
• Donor services/surrogacy
• Reproductive surgery center
• Embryology lab on site
CAREER FULFILLMENT
When I first started as a general OB-GYN, delivering babies brought me the most joy. Having the honor of being present at one of the most important times in a person's life always felt like such a privilege. The family's hopes and dreams delivering into my hands was so intimate and different each time.
As I grew professionally and sought new challenges, I changed career paths to become double board-certified as an REI (reproductive endocrinology and infertility) specialist. My greatest joy still comes from helping people achieve their reproductive goals, but now it is at the beginning of their reproductive journey.
I am grateful for the opportunity to do a "pregnancy scan" for a patient and show them that they are pregnant—especially patients who have been struggling with infertility for a number of years. Usually, the smiles and laughter are followed by tears of
joy and relief. Being a part of the process that allowed them to start or grow their families is truly a privilege.
PERSONALIZED CARE
My practice is best known for the personalized care we provide for each patient. This is a boutique medical practice, and we view each patient as a whole. We listen to our patients' reproductive goals, then formulate treatment plans with those goals in mind. I always make sure patients think about the bigger picture— how many children they want and how they envision their future life.
CHANGING TIMES
In the past, fertility preservation was considered experimental and only offered at academic institutions. Now, more than ever, the field has grown to allow more reproductive equality than ever before possible. Employers are offering fertility care as a benefit, including both egg freezing and embryo freezing so patients can live their dream lives without having to sacrifice their fertility potential.
A PASSION FOR HELPING
I have a passion for teaching and helping. I am motivated to make a difference in somebody's life, whether through medical treatments or education. I continually strive to better myself through education, whether it is with a more advanced degree or by tackling new subject matters that interest me.
HEALTH TIP
Image of an embryo
If you are thinking about starting a family, preserving your fertility or balancing your family, start now! Age is the #1 factor that determines the outcome. Also, set time limits for different types of treatment regimens. Give enough time for something to work but not so much that other options are no longer available. Don't make every health decision all-or-nothing. Set small realistic goals because those add up and lead to big changes.
60 SOUTHBAY HEALTH II 2022
"My practice is best known for the personalized care we provide for each patient."
OCEAN SKIN AND VEIN INSTITUTE
1101 N. Sepulveda Blvd., Suite 100, Manhattan Beach
310-546-7780 | oceanskinandvein.com | IG: @oceanskinandvein
SERVICES OFFERED
• Skin cancer screenings & treatments
• Mohs skin cancer surgery
• Nonsurgical skin cancer treatments
• Varicose vein & spider vein treatments
• Medical dermatology treatments
• Plastic surgery reconstructions
• Laser treatments for facial rejuvenation
• Laser treatments for facial pigmentation
• Laser facelift options
PRACTICE SPECIALTY
Our group is led by board-certified physicians who provide patient-centered and fullspectrum care. We know how important your health is, and we are doing our best to provide you with the most up-to-date, cutting-edge medicine. We pride ourselves on offering the full spectrum of dermatological care, from cosmetic to medical and surgical to reconstructive. We strive to build long-term relationships with our patients and their families. We're honored that patients are placing their trust in us, and we owe them nothing less than clinical excellence. Our patients have been our strongest supporters, which makes it all the more special to be proud of what we have built together.
PERSONALIZED MEDICINE
Health care as it is practiced currently is becoming increasingly impersonal and corporatized. Additionally, physicians and practices are facing ever-increasing cost containment pressures that can negatively impact the quality of care. We miss the days of mom-and-pop shops and personal family physicians who knew us and our family members like their own neighbors—because they actually were. To us, this is the meaning of personalized medicine, and we'd like to bring that back to the South Bay. We believe that the corporate practice
of medicine is not necessarily good medicine and cost-conscious medicine doesn't have to compromise quality. We look forward to growing together within our community for years to come and seeing you in the neighborhood.
MULTIDISCIPLINARY TEAM
Beyond years of specialized medical training, the truly multidisciplinary nature of our practice enables us to treat patients more effectively in comparison to traditional siloed practices. Although we are quite proud of our unique, forward-thinking structure, we are aware of the fact that no amount of collaboration and practice improvements can substitute for basic human skills like spending time with and listening to our patients.
FINDING BALANCE
As parents, physicians, business owners and community members, it can be challenging to find balance—if there is such a thing. All we can do is strive to perform our best in our personal and professional lives while always aiming to do better. And perhaps most importantly, to be present in the moment and enjoy the happy times while learning from the difficult ones. The pandemic was a uniquely challenging period that made us realize the importance of spending time with family and loved ones—especially with the addition of two new members to our family. It has been challenging to start a practice and a family during a global pandemic, but it has also been the greatest joy of our lives watching our practice and family grow over the past few years.
62 SOUTHBAY HEALTH II 2022
"We look forward to growing together within our community for years to come and seeing you in the neighborhood."
Dr. Shokeen & her family
Founder Dr. Divya Shokeen
L to R, back: Dr. Chelsea Fidai, Dr. Shana Kalaria, Dr. Raj Khalsa
Front: Dr. Nikki Tang, Dr. Divya Shokeen
HEY BABE PHYSICAL THERAPY & WELLNESS
CLAIRE DELCAMBRE, DPT
1200 Artesia Blvd., Suite 305, Hermosa Beach | 310-529-3191 | heybabewellness.com
SERVICES OFFERED
• Sports & orthopedic rehabilitation
• Pregnancy & postpartum rehabilitation
• Pelvic floor physical therapy
• Injury prevention
• Pain management
• Postoperative rehabilitation
• Concussion management
• Return to sport programming
INDIVIDUALIZED PT
We know some health care offices can feel sterile, without much personality. Here, we're known for our expertise and providing thoughtful, collaborative care in a fun and inviting setting. There is no physical therapy mold that any one person fits into at Hey Babe Wellness. Treatment is individualized to the person sitting in front of us, not their injury.
A NEED FOR CHANGE
I opened Hey Babe in February 2022 because I saw a need for change in the field of rehabilitation. Practitioners are burned out from their high patient volumes and productivity standards. Patients don't feel valued or cared for, and the focus is on sick-care over health care. I want to change the narrative and how we approach our patients and their healing journeys.
I saw an opportunity to create a space where patients leave each session knowing more about their bodies and abilities, and ways they can improve and feel better on their own.
IS IT FOR ME?
The first indicator that you need physical therapy is pain or injury anywhere. We treat every joint and body region and are experts in pain and healing the body. However, pain is not the only indicator. Generally, those who experience pain or discomfort with sex, significantly increased urinary frequency (once an hour or more), constipation, or urinary or fecal incontinence should seek a pelvic floor physical therapist. Furthermore, there are a range of strengthening exercises we can provide for pre- and postpartum care to help you realize the best outcomes. Additionally, if you are an active individual who is looking to avoid injury, that's where we come in. Give us a call—we'll happily schedule a 15-minute consultation to talk through what you are feeling and a proposed plan of care.
WISE WORDS
Small changes over time lead to great impact and should be something added rather than something restricted. When we feel deprived, we often struggle to maintain that change— setting ourselves up for failure over success. Adding a small positive change to our routine is the most effective way to create lasting impacts on our overall well-being.
PROBLEM-SOLVING
We help you overcome pain and dysfunction to live life fully. We provide specialized care for orthopedic pain, sports injuries, concussion and pelvic floor dysfunction, equipping us to consider your symptoms and condition with a holistic lens. We're invested in your healing journey and seek to understand your goals, expectations, limitations and the demands of your daily life to create a plan that considers your uniqueness.
64 SOUTHBAY HEALTH II 2022
"I want to change the narrative and how we approach our patients and their healing journeys."
TEAM SHOT BY SHANE O'DONNELL; SMALLER IMAGES BY LAUREN "LO" CHECKET
L to R: Ariel Andrade-Trevvett, Dr. Andrea Mathieux, Dr. Claire Delcambre, Dr. Weslynne Rosa, Ashley Smaldino
UCLA HEALTH CARDIOLOGY TORRANCE
3500 Lomita Blvd., Suite M100, Torrance | 310-517-8578 | uclahealth.org
SERVICES OFFERED
• General & interventional cardiology care
• Management & prevention of heart disease
• Interventional cardiology: treatment of coronary artery disease, peripheral arterial disease & valvular heart disease
• Cardiac imaging in office: echocardiography, stress treadmill, echo stress treadmill
• Support for patients on bloodthinning medications
PRACTICE SPECIALTY
Amir Behi Rabbani, MD: The UCLA Health Torrance Cardiology group is a full-service cardiology practice specializing in the treatment of cardiovascular diseases and conditions like heart failure, coronary arterial disease, valvular heart disease, high blood pressure, high cholesterol and arrhythmias. We offer a complete range of diagnostic and therapeutic procedures. All of our cardiologists are academic faculty at UCLA and offer the latest techniques based on cutting-edge research. In addition, we are connected to world-leading clinical and cardiovascular services located at the UCLA main campus in Westwood.
Interventional cardiology is a minimally invasive approach to treating a wide range of cardiac conditions, including stroke prevention for atrial fibrillation and treatment of adult congenital heart disease. Using thin, flexible catheters to access the blood vessel allows physicians to implant stents and replace valves without the need for open heart surgery.
SCREENING
Daniel Philipson, MD: These days we focus a lot on the prevention of heart
disease before it occurs rather than just its treatment. Screening for and treatment of risk factors for developing heart disease is extremely important even if someone is otherwise healthy. It is better to be evaluated by a cardiologist early.
If you are wondering if you should see a cardiologist, listen to your body. You know yourself better than anyone. If you feel like there is something wrong, it is always better to be safe and get an evaluation.
PREVENTION & TREATMENT
Dustin Lee, MD: Cardiology is an everchanging field with new advancements every year. New medications and treatments— which help patients live longer, stay out of the hospital and feel better—are also part of our armamentarium to help patients with heart failure.
Exercise is extremely important for heart health. It reduces the risk factors for heart disease (hypertension, high cholesterol, diabetes and obesity) and is also a great way for patients and physicians to monitor for early symptoms of heart disease. The American Heart Association recommends 150 minutes of moderate-intensity aerobic activity or 75 minutes of vigorous aerobics per week.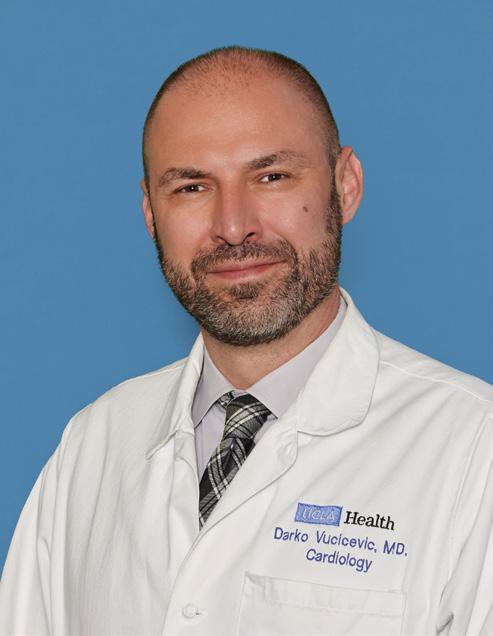 66 SOUTHBAY HEALTH II 2022
"We offer a complete range of diagnostic and therapeutic procedures."
Jason Bradfield, MD
Ravi Dave, MD Darko Vucicevic, MD
L to R: Dustin Lee, MD
Amir Behi Rabbani, MD Daniel Philipson, MD
KRISTIN EGAN, MD, FACS
2809 Sepulveda Blvd., Manhattan Beach | 3711 Lomita Blvd. #150, Torrance | 310-426-8415 | drkristinegan.com
SERVICES OFFERED
• LazerLift
• Cosmetic injectables
• Laser services
• Skin care
• Cosmetic facial surgeries
• Botox
HEALTH ACHIEVEMENTS
I have won numerous research awards and have published widely, including multiple chapters in the main textbook used to teach facial plastic and reconstructive surgery fellows. I have been in Manhattan Beach for seven years and was a clinical instructor at UCSF before moving to Southern California.
QUICK & EASY
Patients are increasingly requesting less invasive procedures with less recovery time and the ability to return to work quickly. More patients are turning to the multiple in-office services that can be done without general anesthesia or a long recovery period.
A WOMAN'S PERSPECTIVE
As a female surgeon in a largely male-dominated field, I bring the personal experience of aging in today's society from a woman's perspective. I actively try out new technologies and products on myself so I can better educate my patients about them.
RECOMMENDED: LAZERLIFT
LazerLift is a one-time, one-hour, minimally invasive treatment designed to tighten the skin of the face and neck and remove excess fat using SmartLipo technology and no scalpel. This can be performed at the office and does not require general anesthesia. LazerLift uses the latest technology to take laser energy underneath your skin and stimulate collagen production in the dermis, which leads to improved skin elasticity, thickness and texture.
HELPING OTHERS
Love what you do! I love seeing patients improve and feel better about themselves. I love operating and performing procedures in the office. I enjoy each day that I can use my skills and training in helping others.
A YOUTHFUL LOOK
I am dual board-certified in both otolaryngology head and neck surgery and facial plastic and reconstructive surgery. My practice incorporates my surgical skills with a focus on aesthetics and the desire for a more youthful and natural appearance. I am cognizant that a healthy, active lifestyle predominates in the South Bay and that patients desire subtle changes to their appearance to restore an image of themselves that matches how they feel.
BEFORE & AFTER
I am a leading innovator in minimally invasive procedures and perform LazerLift—the only FDA-approved laser liposuction for the face and neck. For those patients who want minimal recovery time and an in-office procedure without the need for general anesthesia to address their jowls and neck, LazerLift is the perfect option.
68 SOUTHBAY HEALTH II 2022
"I actively try out new technologies and products on myself so I can better educate my patients about them."
HUTCHINSON DENTAL
CHRISTINA HUTCHINSON, DDS
512 Main Street #4, El Segundo | 310-640-2025 | HutchinsonDDS.com
SERVICES OFFERED
• General dentistry
• Cosmetic dentistry
• Implant restorations
• Sleep apnea oral appliances
A PRACTICE FOR PATIENTS
Hutchinson Dental is known for honesty and consistency. We have very low turnover within our team, so patients build relationships and trust the advice they are given. We are not an office that tries to sell anything; rather we make recommendations based on what is best for the patient.
A TRANQUIL SPACE
We are fortunate that we do not have to do much to maintain tranquility within the practice. It is so refreshing to hear laughter and chatter all day. All of us get along, and everyone pitches in and works together as a team. This is the greatest team of women I have ever worked with, and I am very protective of them.
DIAGNOSTIC DENTISTRY
There is increasing awareness from patients, dentists and other specialties about the significance of the airway and how it impacts dental and sleep issues for patients. It has been positive for patients that dentistry is playing a diagnostic role and opening conversations that previously weren't happening.
FINDING BALANCE
I spend the majority of my day caring for someone or something. Whether it is patients, my team, my husband, our dog or the garden, I am hardwired to serve others. However, I carve out time each day to do something for myself. Even if I have to set the alarm for 4 a.m. to run or take the dog on a long walk, dedicating time for myself allows me to reset and fuel my spirit for the rest of the day.
A REWARDING CAREER
I have been practicing dentistry since 2003 but began Hutchinson Dental in 2015. Dentistry is such a great profession! It provides the opportunity to help patients achieve dental health and restore failing teeth while juggling esthetics and predictability. It is so rewarding!
Before After
BEFORE & AFTER
Have you ever met someone who has such a lovely personality that you somehow never paid much attention to their imperfections? This case is one of my favorite patients. After many years of smoking and wear and tear, my patient hid his smile. He decided he wanted to pretty things up before seeing family abroad after COVID-19. He came in with the calmest energy, and his case turned out lovely as a result! Now he has a big smile that has boosted his confidence. His overall attitude makes me smile, and I feel fortunate to be part of something that meant so much to him.
70 SOUTHBAY HEALTH II 2022
"Dentistry is such a great profession!"
SPARC PHYSICAL THERAPY
CHRISTOPHER
KWON, DPT
3878 Carson St., Suite 101, Torrance | 310-316-8878 | sparcpt.com | IG: @sparcpt
SERVICES OFFERED
• Orthopedic physical therapy
• Postsurgical rehab
• Sports performance
• Injury care & prevention
• Biomechanical assessment
• Manual therapy
• Soft tissue mobilization
• Joint mobilization & manipulation
• Personalized exercises
• Blood flow restriction therapy
BUSINESS BACKGROUND
SPARC Physical Therapy was founded with the goal of creating an individualized, evidence-based treatment plan for each patient, rather than following a guided protocol. Each individual is different, and so is their pain. With that in mind, we wanted to create a place where each patient felt that their time was well spent and care was made personal. One of my biggest joys has been seeing the growth of SPARC PT from simply a dream to what it is now. We have fostered a great team atmosphere with like-minded individuals who have helped SPARC succeed. I am truly so proud of everyone at SPARC PT and look forward to the continual growth of the clinic.
attentive aides, we want each patient to know that our team is rooting for their success. We want patients to know that our #1 goal is getting them back to doing what they love.
PROFESSIONAL PASSION
It's fulfilling that we get to make a difference in the quality of one's life. It isn't until you get injured or are suddenly unable to do the easiest of tasks that you realize how lifealtering this can be. When we help patients achieve their goals and become better for it, that makes it all worth it. I am driven to create a health care space that is individualized, attentive and positively different in the care we provide. We want to continually advance the field of physical therapy and stay up-todate with our health care approach.
OUR SPECIALTY
We are known for being personable, caring and professional when working with our patients. We believe that therapy should be enjoyable and something to look forward to—not something that simply needs to get done. From our well-versed front desk to our
CHANGING TIMES
The health care industry is ever-changing, and it seems that year by year it works against our favor with changes to reimbursements as well as drops in insurance coverage. With that said, we don't want to compromise the type of care we give our patients. We are always seeking ways to improve how we provide care and expand physical therapy/wellness services.
WISE WORDS
Our motto is "Break It Down, Build It Up," which can be applied to other aspects of life. Sometimes—whether it be through injury or self-awareness—we get so far ahead of ourselves that it forces us to break things down to the fundamentals in order to rebuild a stronger foundation. Once we lay down those foundations, we can build upon them and continually create a better version of ourselves. That is what we can help with— breaking things down to build you up to be a better version of you.
72 SOUTHBAY HEALTH II 2022
"We believe that therapy should be enjoyable and something to look forward to."
L to R: Christopher Bostwick, Christopher Kwon, Lindsey Rubinsky
SOUTH BAY PLASTIC SURGEONS
3640 Lomita Blvd., Suite 306, Torrance | 310-784-0644 | plasticsurgerysource.com | FB: South Bay Plastic Surgeons
SERVICES OFFERED
• Tummy tuck
• Breast augmentation
• Breast reduction/lift
• Breast reconstruction
• Liposuction
• Facelift
• Rhinoplasty
• Botox
• Dermal fillers
• Laser resurfacing
• Mommy Makeover
A PREMIER PRACTICE
South Bay Plastic Surgeons is the largest and longest-standing plastic surgery practice in the South Bay area. We have five plastic surgeons, all specializing in the full spectrum of cosmetic and reconstructive procedures. Each is accomplished in microsurgical reconstruction—an advanced technique rarely found outside a university setting that uses a patient's own tissue for reconstruction. This breadth of expertise affords our patients more options to individualize their care. On the aesthetic side, we have an acclaimed medical spa and a Joint Commission-accredited surgery center for patient privacy and comfort, making SBPS a premier destination. We have nearly 60 employees, and each is focused on patient satisfaction.
OFFICE TRANQUILITY
We've designed our offices to be bright, happy and calming spaces. Our aesthetic is mirrored throughout our medical office, spa and surgery center. The music choices, soothing scents in our spa, tasteful accent walls, beautiful artwork and modern seating are invitations to relax. Most important to our tranquil setting are our thoughtful, caring staff members, who prioritize patient comfort and satisfaction.
CHANGING TIMES
Skin care is so advanced, as is the technology to repair the effects of UV light and aging. Patients who start early and are diligent with their upkeep rarely require extensive surgical intervention to maintain a vibrant, well-rested look. That standard of looking like the best version of oneself has also evolved. Looking like the best version of yourself doesn't have to look fake or unnatural. We restore a refreshed appearance that preserves your individuality and beauty.
POPULAR SERVICES
Breast augmentation and liposuction are our most popular cosmetic procedures. More recently, we've seen increased interest in fat transfer. This is a great procedure because our surgeons can liposuction an area of unwanted fat and use that fat to enhance another area, such as the breasts, buttocks or face—all in one procedure.
Another popular procedure is the mommy makeover—a combination of a breast procedure
and tummy tuck and/or liposuction. Functionally, a tummy tuck can repair the diastasis recti (separation of muscles) that occurs as a result of pregnancy and restore integrity to the abdominal wall. The popularity of this procedure has risen as moms realize they can and deserve to reestablish their prepregnancy appearance.
BEFORE & AFTER
This beautiful, 39-year-old patient (above) had two children and maintained an active lifestyle. Despite diet and exercise, she was unhappy with the skin laxity in her abdomen and the fullness of her flanks. Our surgeon performed a tummy tuck and repaired the abdominal muscles, using ultrasound-assisted liposuction of the flanks to improve the patient's contour and enhance her beautiful shape.
74 SOUTHBAY HEALTH II 2022
"We've designed our offices to be bright, happy and calming spaces."
Before After Before After
L to R, back: Whitney Burrell, MD, Michael Newman, MD, Lisa Jewell, MD
Front: James Liang, MD, Juan Rendon, MD, PhD
23550 Hawthorne Blvd., Suite 220, Torrance | 866-257-2851 | nvisioncenters.com
SERVICES OFFERED
•
•
•
•
DR. AMARPREET BRAR
NVISION is an ophthalmology practice that specializes in refractive surgery. That is the practice of freeing people from being dependent on glasses or contact lenses. We have a great team of personnel that allows us to deliver exceptional results. Also, our larger team of physicians allows us to draw on each other for advice when it comes to complex cases.
My wife and I raised our two children in Torrance and have lived in the South Bay for more than 20 years. It is a great place to live, and the community is wonderful. I felt it was important to practice in the community where I live.
Top Tip: Always wear your sunglasses; they will protect your eyes and keep away wrinkles.
DR. LAWRENCE YU
At NVISION, we can directly change a patient's health and daily life through the improvement of their vision. We ask patients about their passions, hobbies and priorities to ensure that we give them the vision they need to continue their life pursuits.
The South Bay is a wonderful bubble of diversity of cultures and people combined with an incredible variety of nature and landscapes. Some people may view living in a bubble as a negative, but I love that I can find everything I'd ever need to be happy in the South Bay. The life offerings here seem to make our residents more balanced and easygoing.
Top Tips: Achieving wellness needs constant dedication that can sometimes feel like a chore. By portioning our big goals into achievable little daily goals, we can eventually reach our target without feeling overwhelmed. Also, water is critical to the overall wellness of our bodies and especially our eyes. When the body is dehydrated, the eyes become strained and can cause blurry vision, fatigue, and feelings of grittiness and sandiness. Drinking water keeps your eyes happy and working well.
DR. SUSAN SHIN
I grew up in Asia, so as an adult it is important for me to live and work in a close community that is diverse and appreciative of different cultures. The South Bay is the perfect place. I've been working here for the last 20 years— not only because I love my job but because I love the South Bay. The perfect weather doesn't hurt either!
To find balance, I carve out time for myself. Spending time with family and friends is important, but you also need to make sure you feel relaxed and decompressed. Make time to do something that makes you feel centered and content.
Top Tip: The South Bay enjoys the sun nearly 365 days a year, which means we should all be wearing sunglasses as much as possible. Sun exposure is associated with growth on the white part of the eye (pinguecula), early cataracts, age-related macular degeneration and wrinkles around the eyes. Enjoy the L.A. lifestyle, but protect your eyes. Teach your children to do the same!
DR. FRANKLIN LUSBY
Our practice focuses on laser vision correction (as well as other non-laser procedures to eliminate glasses and contact lenses) and cataract surgery featuring the latest laser and lens implant technologies. We enjoy a large number of referrals from satisfied patients and from other eye doctors in the community who have recognized the consistency and excellence of our results. Our mission is to offer unsurpassed outcomes and visual results for each patient by maintaining the highest level of diagnostic and therapeutic techniques as well as expertlevel surgeon training and experience I don't think of my "work life" as "work." I love the fact that I don't dread when Monday morning rolls around. I enjoy my time off, but if a colleague calls me on the weekend with a question or concern, I'm happy to discuss the matter.
Top Tip: Rubbing the eyes can create real, long-term, difficult-to-treat eye problems. Don't let your kids rub their eyes. If they do, look for a cause like allergies and seek treatment to help them stop rubbing.
76 SOUTHBAY HEALTH II 2022
Refractive eye surgery – LASIK & PRK
Cataract surgery – multifocal & light adjustable lens (LAL)
RLE – refractive lens exchange
ICL – implantable collamer lenses
"Our mission is to offer unsurpassed outcomes and visual results for each patient."
NVISION EYE CENTERS TORRANCE
L to R: Susan Shin, OD, Amarpreet S. Brar, MD, Franklin W. Lusby, MD, Lawrence Yu, OD
SPORTS AND SPINE ORTHOPAEDICS
23456 Hawthorne Blvd., Suite 200, Torrance, 310-375-8700
2361 Rosecrans Ave., Suite 165, El Segundo, 310-775-2331 | sportsandspineortho.com | FB: @SportsandSpine
SERVICES OFFERED
• Digital X-ray
• Diagnostic ultrasound
• Open MRI
• Physical therapy
• Surgical center
• Electrodiagnostic neurology studies
• Acupuncture
DOCTORS' EXPERTISE
Sports and Spine Orthopaedic group is a multispecialty full-service practice with two South Bay offices. Our practice is comprised of surgeons who have completed top-rated orthopedic residencies in general orthopedics/ trauma as well as an extra year of fellowship training with a specific subspecialty in orthopedic surgery. We also have doctors specializing in pain management and diagnosis of nerve injuries. Our doctors are well-versed in various specialties for treating patients of all ages.
COMPREHENSIVE TREATMENT
Our doctors attempt to treat all injuries nonoperatively. However, many problems cannot be solved without surgery. We thoroughly help each patient understand the details of their injury and why we may recommend surgery. Our doctors believe that excellent surgical results are achieved through less invasive procedures, advanced surgical techniques and comprehensive rehabilitation.
PHYSICAL THERAPY
ADVANCED PROCEDURES
Sports and Spine Orthopaedics offers the latest advancements and technologies that have been proven effective in obtaining faster recovery results for all injuries. We specialize in sports medicine arthroscopy procedures (shoulder, knee, hip, ankle), minimally invasive spine and total joint procedures, and endoscopic and arthroscopic hand and wrist procedures. A majority of the more complex surgical procedures are performed on an outpatient basis.
The rehabilitation department of Sports and Spine Orthopaedics is composed of the highest level of physical therapists, who perform individualized, hands-on treatment with all patients. Our doctors frequently prescribe physical therapy for various injuries prior to considering surgical intervention. We cannot overemphasize the importance of physical therapy for achieving the goal of full recovery for any injury. If physical therapy is ineffective in resolving a specific orthopedic problem, surgery may be recommended. The role of our physical therapists after surgery is important to ensure optimal results for our patients.
RECOMMENDATIONS
One important thought to keep in mind in the prevention of injuries is moderation. The body, as it ages, is less able to handle repetitive stress on the joints and soft tissues. For example, marathon running over time may gradually damage the cartilage in weightbearing joints, resulting in earlier wear and tear and leading to a higher incidence of arthritis. Prolonged sitting and/or bending at the waist can lead to repetitive stress on the lower back discs, which may induce a higher likelihood of irreversible lower back problems. Overhead throwing activities or racket sports can cause and tears. By performing such repetitive activities in moderation, you may decrease the added stresses on your body and preserve your tissues for an extended period of time—requiring less time in the doctor's office and more time enjoying work or play without pain.
78 SOUTHBAY HEALTH II 2022
"One important thought to keep in mind in the prevention of injuries is moderation."
Patient had a herniated disc, causing debilitating pain and weakness. He underwent same-day, minimally invasive artificial disc replacement. Before After Patient had robot-assisted total knee replacement due to end-stage arthritis of her knee. Before After
L to R: Jennifer Hsu, MD, Remi Ajiboye, MD, Allyson Estess, MD, Peter Borden, MD, Andrew Wassef, MD, Josh Schoenberger, PA, Eric S. Larson, MD
ORANGETHEORY FITNESS
orangetheory.com | 2041 Rosecrans Ave., El Segundo, 310-400-5662
409 North Pacific Coast Hwy. #205, Redondo Beach, 424-400-7433
SERVICES OFFERED
• Full-body group workouts
• Heart rate-based interval training
• Technology-tracked workouts
• Coach-inspired and coach-led classes
• Guaranteed results from the inside out
• Helping people live a longer, more vibrant life
AREA OF EXPERTISE
Orangetheory Fitness is known as the leader in heart rate-based interval training. We offer a high-energy group workout with pumping music led by a professional coach. Members run on treadmills, row on our famous orange water rowers and work out on the weight floor under the famous orange lights. During our hour-long classes, clients wear our OTbeat heart rate monitors that give real-time feedback about the workout and summarized results after every class.
to someone that extends beyond the 60 minutes in the studio. Real connections are made. Friendships happen. Even romance can start inside an Orangetheory studio! Our community extends to the local businesses around our studios, the local schools, and sports leagues and more.
PROFESSIONAL FULFILLMENT
We are in business to give our members "more life." When we see someone accomplish a fitness goal, walk into the studio with more confidence after transforming their body, make a meaningful connection to someone new, or tell us about how Orangetheory improved their life outside the studio, we swell with fulfillment.
NEW PATHWAYS TO HEALTH
The health and fitness industries are in a seismic shift right now, and it is so exciting. So many people are taking the time to prioritize their physical and mental health and understanding how connected they are to each other. There has never been more investment into new ways and new modalities to get and stay healthy. Digital and connected fitness is exploding. Technology is giving us ways to measure and track our results like never before. At the same time, community and real-world connections are proving to be the differencemaker in long-lasting, positive results.
MAKING CONNECTIONS
Our studios become a second home to so many of our members. There is something special that happens when you work out next
PROBLEM-SOLVING
Even with all the information and amazing options available in the world of health and fitness, it still is a challenge to make that leap and walk into any fitness studio for your first time. We solve this problem by having the most welcoming team and coaches who take up to 30 minutes to make sure we understand your fitness goals and that you understand what goes on in an Orangetheory class so you feel confident and comfortable. From there, our amazing coaches can help you solve anything from losing a few pounds to building strength, pushing athletic performance and more. Once you walk in the door, you can put your mind at rest and let us lead you!
80 SOUTHBAY HEALTH II 2022
"Our studios become a second home to so many of our members."
L to R: Coaches Melissa Bricker, Lays Loizou, Caroline Caliri, Jess Horan
82 SOUTHBAY HEALTH II 2022
"In the depths of winter, I finally learned that within me there lay an invincible summer."
PHOTOGRAPHED BY KAT MONK
— Albert Camus
[ ] [ ] [ ] CERTIFIED PERSONAL TRAINERS WORKOUTS TAILORED FOR ALL LEVELS REAL-TIME PERFORMANCE TECHNOLOGY MORE THAN A GYM DON'T WAIT UNTIL NEW YEARS. START TODAY! Two convenient South Bay locations: El Segundo | 2041 Rosecrans Ave. | (310) 400-5662 Redondo Beach | 409 Pacific Coast Hwy, Ste. 205 | (424) 400-7433 Find your local studio & book your first class for FREE at orangetheory.com.
THE LUNDQUIST NEUROSCIENCES INSTITUTE OFFERS
MORE EXPERT CARE AND INNOVATION. Our team of multidisciplinary neurology experts ensures our patients have access to the most advanced neurological care in the area. Our investment in technology, clinical trials, and the expansion of our affiliation with Cedars-Sinai means there is no need to leave the South Bay. Learn more at TorranceMemorial.org/Neuro
Expert Neuro Care with More Brain Power
LUNDQUIST NEUROSCIENCES INSTITUTE
Featured: Jeffrey Kim, MD, Neurologist