SOUTHBAY.GOLDENSTATE.IS SIX DOLLARS APRIL 2023 ALL ABOUT KIDS Faces of the Future MEET THE NEXT WAVE OF SOUTH BAY CHANGE-MAKERS
More Neuro Experts.
TORRANCE MEMORIAL AND CEDARS-SINAI'S AFFILIATION BRINGS MORE EXPERT CARE AND INNOVATION TO THE SOUTH BAY. More access to state-of-the-art technology and minimally invasive treatments. More multidisciplinary specialists and clinical research. More expert care for our patients and the South Bay. Learn more at MoreNeuroExperts.org
Left to Right: Richard Krauthamer, MD, Interventional Radiologist; Jeffrey Quinn, MD, Neurologist; Paula Eboli, MD, Neurosurgeon; Ben Tseng, MD, Neurologist. Opposing page: Monquen Huang, MD, Neurologist.
More Innovation.
Kristin Egan M.D.
Facial Plastic & ENT Surgery
Manhattan Beach & Torrance SuperDoctors 2016-2022 Call 310-426-8415 for your complimentary consultation
Minimally invasive & surgical treatments for skin rejuvenation including cutting edge procedures to address the aging face and neck:
• Laser Facelift
• CO2 Laser
• Facial Plastic Surgery
• Fillers
• Botox
2809 N. Sepulveda Blvd, Manhattan Beach 3655 Lomita Blvd, #300, Torrance www.DrKristinEgan.com
Kristin Egan, MD, FACS
FACS
• • •
THE CALIFORNIA MEDIA AND CONTENT COMPANY.
Explore our brands at
goldenstate.is
@ourgoldenstate
CUSTOM, CONTEMPORARY, CLASSIC Manhattan Beach By Appointment | 310-740-2267 | mk23rdst@gmail.com | mk23rdst "Mothers hold their children's hands for a short while, but their hearts forever."
Bespoke by Chase is a menswear store specializing in luxury tailored garments, handmade one piece at a time. Have a drink while you shop a wide selection of sportswear and tailored clothing and update your wardrobe in the finest menswear.
1100 Manhattan Ave, Suite 104, Manhattan Beach, CA 90266 | 503-358-0332 | chase@bespokebychase.com Open Monday-Friday 11-7, Saturday & Sunday 11-5 | www.bespokebychase.com | @bespoke_by_chase
CUSTOM LUXURY MENSWEAR
A Taste of Tuscany
Rolling hills, rustic farms, romantic villages. Your warm welcome awaits at The Ranch at Canyon Ridge. You'll be transported to the Italian countryside—just 130 miles from Los Angeles. Peaceful Santa Ynez Valley Wine Country beckons you with stunning views of foothills and vineyards. Book your stay at this dreamy guest ranch at The Farmhouse, with infinity pool, wrap around porches and vast croquet lawn, or one of the adorable, charming cottages. Gather farm-fresh eggs and visit with llamas, goats and cows. It's peaceful and perfect!
An enchanting rural getaway—not far from home.
The Ranch At Canyon Ridge | 310-962-9481 | ranchatcanyonridge.com | @ranchatcanyonridge
Private Banking
00591-01/23 Enjoy a holistic approach to managing your finances along with exclusive benefits including: • Personalized service catering to your needs • Access to a team of dedicated professionals • Rate enhancement and lending discounts • Preferred benefits on banking services Kinecta offers a variety of mortgage lending programs including fixed and adjustable rates, high loan-to-value, and construction-topermanent financing. Contact us at 310.643.2791 to learn more.
1120 N. Sepulveda Blvd. at Manhattan Beach Blvd. Laura Tompkins Private Client Services Manager Bank | Borrow | Insure | Invest kinecta.org ©2023 Kinecta Federal Credit Union | Federally Insured by NCUA
34 EVOLVING AN EVENT BeachLife 2023 52 BAND OF BROTHERS Hermosa Hermanos 68 FINDING HER LIGHT Sophie Nack 76 PICTURE IMPERFECT Seth Fishman's Bad Drawer 78 BANG A DRUM South Bay Music Connection 84 QUICK THINKING James Lowrey and Jack Lowrey 96 DYNAMIC DUO BOA Steakhouse and Sushi Roku 98 NEW CHAPTER Laurie James' Sandwiched 106 FLAG BEARERS Foundation for Learning, Athletics and Growth 138 LAST WORD Out of the Blue 68 84 96
SOUTH BAY SUPERHEROES
The Comic Bug in Manhattan Beach is not your average comic book store. It's a community-driven pop culture mecca.
40 FACES OF THE FUTURE
From El Segundo to the Peninsula, these nine South Bay teens make a meaningful impact both within and beyond their communities ... and they are just getting started.
60
ISLANDS IN THE SUN
Guided by an environmentally astute crew, a Redondo Beach father and son strengthen their bond while exploring the natural wonders of the Galápagos.
100
HOUSE TO HOME
There are plenty of beautiful houses in the South Bay. It's what's inside that makes them a home.
Photographed by Jason Hernandez
26
ALSO... 38 BUSINESS SPOTLIGHT Portofino Hotel & Marina 56 ON THE MARKET A King's Compound 70 CAMP DIRECTORY Your kids' guide to summer fun 82 SALON SPOTLIGHT 505 Salon 89 RESTAURANT GUIDE Incredible South Bay dining 110 PROFILES All About Kids 128 REAL ESTATE Spectacular local listings 26 40 COVER
For healthy births, Providence delivers.
Providence Little Company of Mary offers personalized support, including doulas, for expecting and new parents.
At Providence Little Company of Mary Medical Center Torrance, our patients receive family-centered care in a peaceful, healing environment. As part of our commitment to providing parents compassionate and individualized care, we have launched a new doula program to provide mothers-to-be physical, emotional and informational support throughout the birthing process. In addition, you and your family will receive personalized care from our maternity program's comprehensive team of experts. We offer:
• Board-certified team of OB/GYNs
• Doula program
• 24/7 on site Neonatology physician support
• 24/7 on-site OB physician support
• Pediatricians
• Midwifery program
• OB navigator providing guidance and support throughout your pregnancy journey
Whether your delivery is natural or high-risk, our support team is well-trained to provide expert clinical and compassionate care. When it comes to such a sacred moment in life, Providence Little Company of Mary Medical Center Torrance is here for you and your family.
Providence.org/ TorranceMaternity
EDITORIAL DIRECTOR
Darren Elms
COPY EDITOR
Laura Watts
DEPUTY EDITORS
Bonnie Graves (Food & Wine)
Kara Mickelson (Food Style)
Tanya Monaghan (Style)
Jennie Nunn (Home)
WRITERS & CONTRIBUTORS
Ursula Beatt, Kevin Elms, Michele Garber, Amber Klinck, Kailani Melvin, Kat Monk, Rich Thomas, Quinn Roberts, Scott Sanford Tobis, Jen Turquand
CREATIVE DIRECTOR
Michelle Villas
GRAPHIC DESIGNERS
Ajay Peckham and Yuiko Sugino
DIGITAL MARKETING
Paul Fisher
PHOTOGRAPHERS
Siri Berting, Adelaide Brannan, Jeffrey Fiterman, Kayden Haas, Jason Hernandez, Jason Kihara, Kat Monk, Shane O'Donnell, Lauren Taylor
PUBLISHER
Amy Tetherow | 424-220-6338 amy@thegoldenstatecompany.com
DIRECTOR OF BRAND PARTNERSHIPS
Erika Carrion | 310-897-2424 erika@thegoldenstatecompany.com
DIRECTOR OF BRAND PARTNERSHIPS
Marcie Gutierrez | 424-220-6337 marcie@thegoldenstatecompany.com
DIRECTOR OF BRAND PARTNERSHIPS
Jen Turquand | 310-528-5351 jen.turquand@thegoldenstatecompany.com
SOUTHBAY IS A DIVISION OF THE GOLDEN STATE COMPANY
MANAGING PARTNERS
Charlie Koones Todd Klawin
MARKETING & OPERATIONS
PARTNER/BRAND PUBLISHER | Emily Stewart
PARTNER/MANAGING DIRECTOR, MEDIA & ANALYTICS | Warren Schaffer
DIRECTOR OF DIGITAL | Charles Simmons
DIRECTOR OF FILM & VIDEO | Bryce Lowe-White
OPERATIONS DIRECTOR | Allison Jeackjuntra
ACCOUNTING | Emilie Artacho, Janet De La Cruz, Tanisha Holcomb
To learn more about us, visit thegoldenstatecompany.com.
No part of this periodical may be reproduced in any form or by any means without prior written consent from The Golden State Company, LLC. Any and all submissions to this or any of The Golden State Company, LLC publications become the property of The Golden State Company, LLC and may be used in any media. We reserve the right to edit.
SUBSCRIPTIONS: info@goldenstate.is or 310-376-7800. Subscriptions are $29 per year.
TO OUR READERS: Southbay welcomes your feedback.
Please send letters to Reader Response Department, Southbay magazine. Please include your name, address and email. Edited letters may be published. 200 N. Pacific Coast Highway, Suite 110, El Segundo, CA 90245 Tel 310-376-7800 | Fax 310-376-0200 | goldenstate.is | southbay.goldenstate.is
We Are Young
I look back at the kid in the picture and think, "How would this guy manage social media pressures, school safety and nearly two years of a global pandemic?" Honestly, I have no good words. Not that my generation didn't face its own perils (anyone else brave the freeway in the back of a pickup or worry they'd end up on the back of a milk carton?), but somehow the stakes today feel greater. I read about it in the news. I see it in the eyes of my nieces and nephew. I hear about it regularly from friends who are parents. I mean, applying for college— something I did but barely broke a sweat over— gives me anxiety from afar.
Maybe that's why I felt some relief when I learned more about our Faces of the Future in this issue. Yes, these are some very busy teens … school,
sports, activities, businesses … I don't know where they find time for sleep. But even with packed schedules, I observed nine kids who find space— space to unwind, space to play and space to discover joy. They travel and explore. They care and connect. They create and dream. It's both refreshing and relieving to witness such accomplished kids who are able to just be kids. Maybe we all could use an excuse to let loose once in a while. In a grown-up world, sometimes you just need to be young.
Darren Elms
22 |
ADELAIDE BRANNAN | Adelaide is a student at Loyola Marymount University and will graduate in May. She is currently a freelance photographer in the South Bay area. When she's not in Los Angeles, she's in New York with her older sister.
KEVIN ELMS | Kevin is an actor, artist and writer from Southern California. He has been an avid comic book and art collector for nearly 35 years. Kevin is always on the hunt for new pieces to add to his ever-growing collection. His other interests include classic films, mid-century architecture and Los Angeles Dodgers baseball.
KAILANI MELVIN | Kailani is a junior at Notre Dame Academy. Working for Southbay has given her the ability to do what she loves best: tell people's stories. When she's not writing, you can find her performing on stage, petting her cat or thinking about how she should be writing.
| 23
GRANDPALOS VERDES ESTATE OR $5,000,000 CASH PRIZE CALL 888-528-8805 CADREAMRAFFLE.COM PALOS VERDES DREAM HOUSE RAFFLE EARLY BIRD 1 DEADLINE: APRIL 28 PVac PALOS VERDES AR T CENTER Beverly G. Alpay Center for Arts Education
APRIL 2023
Toy Story
A local designer puts a colorful and playful spin on a family's home. More on page 100.
south bay superheroes
THE COMIC BUG IN MANHATTAN BEACH IS NOT YOUR AVERAGE COMIC BOOK STORE. IT'S A COMMUNITY-DRIVEN POP CULTURE MECCA.
Written by Kevin Elms | Photographed by Jeffrey Fiterman
Comic books have been an integral part of American society for over 80 years, and they don't appear to be slowing down. In fact their popularity grows with each passing year, and new fans are born around the globe. Chances are that new show you're binge-watching on Netflix started as a comic book or graphic novel. It's a great time to be a "comic book nerd."
In 2021 comic book sales surpassed $2 billion for the first time in their history. This was the highest total ever measured for the sales of periodical comics, graphic novels and digital comics.
These astronomical returns come on the heels of a once-in-a-lifetime pandemic that saw store lockdowns and distribution holds across the country. Despite the difficult setbacks, sales are predicted to increase year by year throughout the decade.
The previous high was in 1993 at the peak of the speculator boom when sales hit $1.6 billion (inflationadjusted). Vintage comics have also seen some records broken lately with the Mile High copy of Superman #1 (CGC 8.0) from 1939 selling for $5.3 million. This is the highest price ever paid for a single comic book to date.
Look in your attics, folks. You never know what treasures you might find. The future looks bright for comic book collectors and retailers alike.
Although reading comics is traditionally a solitary endeavor, ask any true collector and they'll tell you that their local comic book store is the backbone of the hobby. I remember my childhood comic store and the amazing feeling I'd get every time I visited.
Walking through the doors of The Comic Bug in Manhattan Beach, I'm instantly hit with a wave of nostalgia—the primary colors, the smell of old comics
and most importantly the conversations between the customers and staff. They're talking about the new episode of The Last of Us, and their excitement makes me want to head home and binge-watch the show now.
But then the store grabs my attention again. The main wall is covered with new comics, which seem to stretch as far as the eye can see. On the other side, trade paperbacks and action figures are neatly stacked on the shelves. In the middle of the store, back issues are alphabetized and divided by title, with handmade Star Wars ships hanging overhead. I can get lost in a place like this.
"Can I help you find anything?" asks Jun Goeku as I thumb through old Spider-Man comics. After I introduce myself, he takes me on a tour of the store and gives me a history lesson.
Jun established The Comic Bug in 2004 and moved it to the current location at 1807 Manhattan Beach Boulevard in 2008. Business boomed, and he expanded with the Culver City store in 2014.
Jun is a local boy, born and raised in Redondo Beach. His résumé is quite amazing. Growing up he worked at different comic book stores and developed his passion. He studied business at Cal State Long Beach, and after graduating he signed up for medical school. Today he works full time as a physician assistant in neurosurgery. I wouldn't be surprised if he dons a mask and also fights crime in his spare time.
"The Comic Bug is like my own personal library, and I love being here," says Jun. With the stress and responsibilities of a job in medicine, you can tell he finds solace and joy in the store he founded. Since he works a full-time job that demands his attention, you may be wondering who runs the store when he's not there. Enter
Eddie Cordova.
Eddie joined The Comic Bug team in 2019 and within months became the general manager of the Manhattan Beach store, leading a staff of eight employees. "Jun and I work really well together," he says while pricing some Amazing Spider-Man and X-Men comics from a recent collection, "but it's the community that keeps us going."
It's not hard to see the influence comic books have in today's world. The blockbuster films, the new hit TV shows, the latest video game phenomenon … I could go on, but I think you get the picture.
| 29
That statement rings true as they seem to greet each customer by their first name. Almost simultaneously Jun and Eddie say, "The customer experience is our main goal."
Nearly 500 customers have monthly subscription pulls. What is that? Certain books are ordered specifically for that customer monthly and set aside for them. That way the customer will always get the books they want without the risk of them selling out. This store has everything from new issues of Batman to the 1962 first appearance of Doctor Doom in Fantastic Four #5.
Apparently, Batman is still the best-selling comic— as he has been for the majority of his more than 80-year run—but Spider-Man is web-slinging not far behind. The Dark Knight is still holding strong though.
While Jun shows me some key books from a newly bought collection, he invites me to a private screening of the new Ant-Man and the Wasp movie Quantumania. This is a regular event for Jun and The Comic Bug. He gives back to his customers by renting theatres so they all can enjoy the latest films together.
"It's fun to get everyone in a big group and see the characters we love on the big screen," Jun says while sending me a link to the screening. With each passing moment, The Comic Bugs starts to feel less like a store and more like a thriving community.
Jun leads me into a side room where he sells Pokémon, Magic: The Gathering and other role-playing games—a big draw for some of his younger customers. In this room sit a number of tables that can be used for role-playing tournaments, meetings or other events.
I'm initially drawn to a wall of comics and graphic
novels that I've never seen before. Above these comics is a sign that reads, "We love and support our local creators." Jun then introduces me to a small group of creators whose books grace that very wall.
Don Walker is signing copies of his book Dreadlock the Barbarian while his wife, Kristal, keeps him company.
Christie Shinn is restocking copies of her book Demon Bitch in Triggered. Jun seems proud that these local creators use his store as a meeting place.
"We have a bigger group that meets here regularly," Christie states as Don nods his head in agreement. He adds, "Not many stores let us sell our books, let alone give us our own space, but Jun really cares about the local creator community."
My mind is blown at the level of artistry and the fact that there are over 100 local creator books on the wall. It's not like the old days when you needed a big publisher to get your creation seen. Now all you need is a great idea, a little crowdfunding and a strong support group of like-minded people. The continued future of comics appears bright.
The biggest day of the year for The Comic Bug is right around the corner, and everyone is invited. The first Saturday in May every year is Free Comic Book Day all over the globe. This year it falls on May 6, and just like in years past, it will be an epic day. Jun, Eddie and The Comic Bug Team will host professional and local creators as well as other comic book-related celebrities.
"It's our busiest day of the year," says Jun. Eddie adds, "The line stretches around the block, so get here early." Don't worry though, there will be plenty of free comics to go around, and it promises to be a fun day.
30 |
"WE GET A BIG BOOM IN BUSINESS WHEN NEW MOVIES OR SHOWS BASED ON COMICS COME OUT. THEN THEY BECOME REGULAR CUSTOMERS."
The success of The Comic Bug is easy to see, and it's clear why their customer base is so dedicated. It's only my first time in the store, and I already feel like I'm part of the club.
As we sit and reminisce about our collecting past, I mention that I grew up a big Batman fan. "Have you been reading any of the newer Batman books?" Jun asks as he gets up to grab a comic from the wall and hands me a copy of Batman & The Joker: The Deadly Duo by Marc Silvestri and Arif Prianto. "The storylines are darker, and the art is amazing."
Flipping through the book, it's clear that this is not the Batman from my childhood—it has a more adult vibe. The "Pows" and "Bams" from the Adam West days are replaced with bloody punches and a Batman/ Joker team-up. Strange at first, but I can't put the comic down. It's addicting.
Classic characters like Spider-Man, X-Men and Superman still command a strong customer base, but it's the newer titles like The Boys and Invincible that bring in more comic first-timers. "We get a big boom in business when new movies or shows based on comics come out," Eddie states. "Then they become regular customers."
As my visit comes to an end, it starts to set in just how important this store is. Jun, Eddie and The Comic Bug team are pop culture ambassadors to the South Bay. Their knowledge and community-oriented dynamic are a big part of their success. Their diverse clientele keeps coming back because they know this store is so much more than a business … it's a family.
From special movie screenings to local creator advocacy, Jun and the team know just how important their community is and they want to continue giving back.
As Spider-Man understood in the final panel of his first appearance in Amazing Fantasy #15: "With great power comes great responsibility."
Jun shakes my hand and says with a big smile, "It's the golden age of pop culture." I couldn't agree more. In the immortal words of legendary comic book creator Stan Lee: 'Nuff said! ■
32 |
Get Fast, Expert Care For Sports Injuries
Don't let a sports injury keep your young athlete on the sidelines. Get fast treatment at the USC Epstein Family Center for Sports Medicine located inside the state-of-the-art Toyota Sports Performance Center.
Meet with our team of orthopaedic experts, the same physicians who care for the LA Kings, USC athletes and junior players, too. They specialize in treating all types of sports injuries and provide comprehensive, personalized care to help your young athlete recover fast.
Together we are limitless.
©2022 Keck Medicine of USC 555 N Nash St., Suite B El Segundo, CA For appointments, call: (323) 379-0195 Visit our walk-in clinic in the Toyota Sports Performance Center
USC EPSTEIN FAMILY CENTER FOR SPORTS MEDICINE • KeckMedicine.org/ToyotaSportsMed
Evolving an Event
THE FIRST OF TWO MUSIC FESTIVALS THIS YEAR, BEACHLIFE STARTS OFF STRONG IN MAY.
Written by Kat Monk
While sitting in the middle of nowhere in Wyoming, Allen Sanford and Rob Lissner—cofounders of BeachLife Festival—enjoyed some late-night whiskey while dreaming up the Friday night lineup of this spring's event. Suddenly The Black Keys music started playing in the background. "We literally looked at each other, and it was a no-brainer," explains Allen. "I sent a text to the agent at 11 p.m., and there you go."
BeachLife will return to Redondo Beach May 5–7 at King Harbor for another party in the sand with headliners The Black Keys, Gwen Stefani, The Black Crowes and John Fogerty performing the music of Creedence Clearwater Revival. BeachLife has established itself as two different festivals: BeachLife in May and BeachLife Ranch in September.
"Since the beach life is an active lifestyle, it is about making experiences better—meaning adding other activities and experiences," shares Allen. So while BeachLife Ranch had line dancing and a mechanical bull for guests to enjoy, May's concert will welcome guests to "the pseudo stage" to perform karaoke. "It's about getting involved now," he adds.
The Black Keys are a Grammy Award-winning duo whose hits include "Gold on the Ceiling," "Little Black Submarines," "Howlin' for You," "Wild Child" and "Lonely Boy." Taking it even deeper into a Southern vibe in 2021, they released 11 covers of hill country blues songs on Delta Kream including "Going Down South" and "Crawling Kingsnake."
Also performing on Friday, Modest Mouse and the Pixies will get the crowd moving.
On Saturday, two artists from the Greater Los Angeles Area take the stage: Sublime with Rome and
the illustrious Gwen Stefani. "What can I say? She is 'just a girl' and 'no doubt' she belongs up there," muses Allen. "It was important for us to have a female artist as a headliner, and Gwen Stefani broke the ceiling. She is the most well-known artist we have had so far, and the younger female generation is empowered by her."
Gwen rose to fame as the lead singer of No Doubt, an American rock band from Anaheim. In 2021 she ended a three-year residency as a solo act at Zappos Theater in Las Vegas, where decent seats sold for approximately $500 each. An opportunity to catch her up close and personal at BeachLife is quite the deal.
Sunday is a day of recovery to chill and vibe to good ol' rock 'n' roll. Festival-goers have a rare opportunity to see The Black Crowes and John Fogerty.
At the inaugural BeachLife in 2019, Allen's hope to have The Black Crowes play proved impossible because they had broken up (again). "Playing under the name As the Crow Flies, lead singer Chris Robinson performed," he says. "Super-agent Rick Roskin was in the crowd. He walked backstage and said, 'We are getting The Black Crowes back together.'"
Goal accomplished, and now one of Allen's personal favorites is headlining on Sunday. The Black Crowes could easily be considered a jam band influenced by Southern, blues and rock.
John Fogerty will perform songs that Creedence Clearwater Revival performed at Woodstock, one of the most well-known music festivals of all time. A California band, CCR began as two brothers, with John as the lead vocalist, lead guitarist and primary songwriter. "It's a celebration because John just recently got his catalog
34 |
back after 40 years [of legal battles]," adds Allen. Get ready to hear some oldies but goodies.
BeachLife continues to channel the sounds of the South Bay with popular local bands such as Tomorrows Bad Seeds and the Kevin Sousa Band while introducing everyone to a recently reunited band from the '80s, The 415s, featuring Chris Warshaw, Dave McMillan, Matt Muir and Marc Theodore, as well as local favorite Poppy Harlo featuring Cooper Jones on vocals.
BeachLife hosted the fundraiser Battle of the Bands
for local youth bands under the age of 18, where XYZPDQ earned their spot on the lineup, benefiting St. Jude Children's Research Hospital. Tegan and Sara, Noah Cyrus and Trampled by Turtles also represent BeachLife's conscious move to be inclusive of the younger generation, so you can bring your kids (of any age) with you to the festival.
Who knows who could be in the crowd with you? Maybe Blake Shelton to see his wife perform, or Miley Cyrus to support her sister? Anything is possible. ■
Our boutique practice provides one on one, personalized care • Advanced IVF with Genetic Testing • Egg freezing and embryo freezing • Male Infertility • LGBTQ+ Family Building • Donor/Surrogacy Offering hope and building families in the South Bay since 2005 Joshua J. Berger MD, PhD, FACOG innovativefertility.com | 310-648-BABY | innovativefertilitycenter/@innovativefertility 3500 N. Sepulveda Blvd. Ste. 130, Manhattan Beach, CA 90266
A LOCAL ESCAPE
We'll see you soon at this nearby oasis featuring lighthearted luxury.
Nestled on a serene Redondo Beach peninsula within the historic South Bay area, The Portofino Hotel & Marina is a haven that feels worlds away but is just a stone's throw from the excitement Los Angeles and Hollywood have to offer. Sophisticated but never pretentious, The Portofino isn't just a place to get away. It's a place to get together.
Opened in 1962 by race car enthusiast Mary Davis, The Portofino was famously the final destination of The Cannonball Run—a car race from New York to Los Angeles that first was held in 1971 and eventually was the basis of a feature film. Race enthusiasts still make the trip today, and the hotel has built a following on its luxury-with-a-touch-of-levity vibe.
The hotel recently completed a multimillion-dollar refresh that includes an updated waterfront Living Room lobby perfect for sunset cocktails with next-level
views. The upgraded guest rooms, baths and luxury suites evoke a glammed-up beach feel with mirrored glass décor and crisp nautical details. Rooms on the ocean side come with private balconies that seem to float over the water, while rooms on the marina side offer dock views of sailboats and basking sea lions.
Celebrating the outdoors is a must at this 161-room resort. The heated pool and jacuzzi overlook the ocean. The oceanfront bike path spans more than 27 miles along the California Coastal Trail—all the way to Malibu! Complimentary cruiser bicycles are always available, and the on-site Dockside Activity Center offers kayaks, paddleboards and more for those looking for ocean adventures.
The resort's restaurant is nationally renowned for its light mood and top-notch food. BALEENkitchen and BALEENlounge offer unparalleled marina views complete with firepits, providing a romantic backdrop for
playful seasonal menus and out-of-the-box craft cocktails. Like all hotel and resort brands within the Noble House Hotels & Resorts collection, The Portofino Hotel & Marina offers modern amenities and impeccable service for the perfect Southern California getaway.
THE PORTOFINO HOTEL & MARINA
260 PORTOFINO WAY, REDONDO BEACH 310-421-4195
HOTELPORTOFINO.COM
SPECIAL ADVERTISING SECTION BUSINESS SPOTLIGHT
THE PORTOFINO ISN'T JUST A PLACE TO GET AWAY. IT'S A PLACE TO GET TOGETHER.
faces of the future
FROM EL SEGUNDO TO THE PENINSULA, THESE NINE SOUTH BAY TEENS MAKE A MEANINGFUL IMPACT BOTH WITHIN AND BEYOND THEIR COMMUNITIES ... AND THEY ARE JUST GETTING STARTED.
Written by Darren Elms, Kailani Melvin & Quinn Roberts
Photographed by Shane O'Donnell
HIVE MENTALITY
Even as a child, Angelina Lazar was keenly aware of bees—from her backyard on the Palos Verdes Peninsula to the patches of plants along busy highways. In school she learned how bees play a leading role in food production, biodiversity and sustainability in the world, and she also learned they were in trouble. Declining bee populations— due to pesticides, climate change and habitat destruction—are costing the U.S. economy billions and creating yet another stress factor for the environment.
While a sophomore at Palos Verdes Peninsula High School, she volunteered with the Palos Verdes Peninsula Land Conservancy's (PVPLC) Adopt-a-Plot program on the Chandler Preserve to help restore the El Segundo blue butterfly population. For her junior year internship, she turned her attention to the bee populations at the White Point Nature Preserve, providing valuable data for researchers and local beekeepers and helping inform the PVPLC's restoration plans for future habitat projects.
"I've always been interested in pollinators," she says. "When choosing my topic for my science research class last year, I knew I wanted to make this my focus."
Angelina, now a senior, will study environmental science and international relations at New York University. Her first year of study takes place in London. She hopes to follow her dream of working for an international organization, such as the United Nations Environment Programme, to help solve challenges to the planet like the recovery of bees.
According to PVPLC's education director Holly Gray, "It is gratifying to see how a motivated teen like Angelina can make such a wonderful contribution to our local knowledge of threatened species and to see how mentoring can help inform future career goals that will benefit the planet."
"The next time you snack on an apple or savor a berry pie," Angelina says, "say a quiet thanks to the bees who made it happen."
WISE INVESTMENT
During the pandemic quarantine, Justin Huebner dug deeper into the possibilities of a virtual world. In the summer of 2020, he signed up for a virtual externship with New York-based venture capital firm Livingston Capital Management. "This program taught the art of investing in new companies while emphasizing the firm's philosophy of investing in diversity—a relatively unique approach," he says.
While a freshman at Vistamar School, he took it a step further and applied to Columbia University's Academic Year Immersion program, which inspired him to study with the Wharton Global Youth Program at the University of Pennsylvania the following summer. "Through these experiences and my own research, I learned how important the flow of capital is to our overall economy, yet those money flows don't always benefit everyone," he notes. "Often current wealth, social networks and perfect credit scores play considerable roles in who gets their businesses funded. I wanted to find a way to help society become fairer and more just."
In 2021 he sought out an internship at the WOCstar Fund, an early-stage investment fund founded and managed by women of color who invest in women of color entrepreneurs
and diverse teams. One of its founders, Gayle JenningsO'Byrne, published a well-received Bloomberg op-ed piece describing how investors can fight structural racism by providing capital to black venture capitalists.
"Working under Gayle and her team really showed me change is possible," he says. "I also started volunteering with Ally Capital Collab, a public charity whose mission is to solve the problem of underinvestment in BIPOC companies."
Justin is also an Eagle Scout and a member of Hermosa Beach's Troop 860. During a gap year while in eighth grade, Justin reached out to connect with international scouting organizations and troop leaders in different countries, including China, France, India, Malaysia, Brazil, Singapore and Nepal. For his Eagle Scout project back at home, he led a team of Scouts and volunteers to refurbish Vistamar's out-of-service garden beds, adding ground mulch and pebbles to the surrounding area. The project, which represented 180 volunteer hours, benefitted the school by improving its appearance and allowing it to grow its own fruits, vegetables and spices, which are now being used to supplement the free lunch served in the school's cafeteria.
| 43
THE BIG PICTURE
When the COVID-19 pandemic prevented Eva Asidao from taking part in the arts education program because Hermosa Beach City School District could no longer support in-person and online learning, she made it a priority to do everything she could to change that. As an eighth-grade trumpet player at the time, she went to school board meetings and kept talking to Superintendent Jason Johnson about the importance of the program.
"We were all struggling in isolation and lost the right to have an arts education," says Eva. "Later I spoke with Dr. Johnson, and he said that they reinstated the music program the next year because I fought so hard for it. I thought, 'It's not just for me; it's for all the kids coming after me so they can be exposed to the arts.'"
That's when her advocacy really began to take shape. The 15-year-old began volunteering with the American Civil Liberties Union and meets with other volunteers once a month in Downtown Los Angeles and online every two weeks.
She's also participated in a panel with LA vs. Hate. The program is a community-driven approach to empower all residents of Los Angeles County to unite against, report and resist
hate. On that panel she was joined by a representative from the Anti-Defamation League, Mira Costa school psychologist Janet Allen and community religious leaders.
"It can be difficult to be that young person in the room. I enjoy that challenge and trying to change minds and break habits. The youth voice is the most important voice, I believe," says Eva.
She continues to work with Dr. Johnson as part of the school district's Equity Task Force and is the chairperson for the partnership between the district and Indivisible Arts. Eva created a popular T-shirt for Indivisible Arts that is sold on the nonprofit's website and painted a mural along Herondo Street. It took her more than three hours to conceptualize the mural, which shows the earth being held up by a set of hands and the words "peace and love" written around it. A ribbon with the word "unity" also runs across the mural.
"We have the power to control our lives and how the world will evolve in the future," says Eva. "That's so important for me as a young person. I have so much ahead of me. How will I change the world and create 'good trouble,' like John Lewis said?"
44 |
COURTS & CONCERT HALLS
The first time Caleb Tsai heard the violin was on television when André Rieu played with an orchestra. "I absolutely loved the sound of the instrument and started trying to mimic Rieu and play my own 'homemade' violin, which was just a walkie-talkie and a chopstick," he shares. "My parents started taking me to violin lessons to focus my energy, and I've enjoyed playing the violin ever since."
The young musician will enjoy the honor of performing at Carnegie Hall in New York City for a second time this May. "In one sense, it was rewarding to realize where my musical journey had gotten me as I viewed the beautiful architecture inside the hall and stood on the stage that legendary violinists had performed on for more than a century," he says of his first experience. "But in another sense, it truly gave me a love for ensemble playing, as I got to experience playing in an orchestra with talented musicians my age from all over the world."
In the future, Caleb hopes to incorporate music into his interest in health and medicine. "Music has been proven to be a source of healing. So as I pursue a career in medicine, I would love to be part of pioneering discoveries that show how music can have a positive impact on all aspects of health." He recently traveled to a refugee center in Tijuana on a medical mission and highlights the need to take medical and dental services to those most in need.
At school he joined the El Segundo Unified School District Equity & Inclusion Committee because of his family's history. "As immigrants, all of my grandparents worked multiple low-income jobs to feed their families, and my dad himself immigrated to America at 9 years old," he explains. "I really wanted to share this perspective that I had from learning about their lives and represent immigrant minorities in this group filled with diverse individuals."
In addition to his musical and philanthropic pursuits, Caleb is the captain of the El Segundo High School boys' tennis team. "During the season, my focus is on motivating the group to train diligently and helping them bond with one another. When an event for our school orchestra approaches, I focus on leading others to find their unique musicianship and joy for music to share with the community."
| 45
SETTING GOALS
A soccer player since the age of 3, Peter Chang played at different levels before his arrival on the Palos Verdes Peninsula High School team. His soccer journey has included trials with Bundesliga teams in Germany and selection to the Olympic Development Program and the Surf Select National Team.
"What I love about soccer is that you have to be aware every minute of the game," he shares. "It is also a game that can be played anywhere in the world, with anyone and at any time. Soccer challenges me as an individual but has also taught me how to step up as a leader."
When close family friends moved to Africa several years ago, Peter heard stories of Kenyan children playing soccer barefoot or with flip-flops using a ball made from plastic bags tied with string. This inspired him to create and fundraise for a soccer tournament for local youth called the Lama Lunada Cup, named after both his hometown and the community in Kenya hosting the event. He enjoyed the experience so much, he chose to visit Kenya this past December.
"I was able to give out jerseys, balls and cleats to three different teams," he says. "Also, with money that I had fundraised, we were able to buy new team uniforms for two teams in Nairobi."
This summer Peter will return to Kenya to help coach at the Mainstream Sports Academy in Nairobi. "I plan to take some of my high school teammates with me, and we will be volunteer coaches for some of the youth teams there," he says. "The Kenyan people really made an impact on me, and I foresee being involved in some way in Kenya for a long time to come."
ESSENTIAL GIVING
Kina Desai began traveling at a very young age. Visiting multiple continents with her family, she nurtured a love of other cultures, food and people.
While Kina, age 17, has traveled to numerous conferences in New York, Vancouver and Berlin for Model United Nations, the most impactful destination she encountered is McAllen, Texas, and other cities along the United States–Mexico border. Just 13 years old at the time, she was the youngest person in an academic field study where she learned about immigration issues and saw firsthand the hardships facing immigrants.
The experience that stuck with her the most during that trip was meeting and working with children from Central America. She learned that many were without basic necessities such as underwear, which is rarely donated and cannot be donated used. "We think so much about toothbrushes and socks, but underwear doesn't cross people's minds. I didn't think about it either until that trip," says Kina. "I tried to look for existing organizations, but I couldn't find anything. That's when I decided to take action."
She founded Draws For A Cause during the coronavirus quarantine in 2020. Kina successfully developed a business plan and started a Kickstarter campaign to raise $11,500—a goal she accomplished. For every piece of underwear sold, another is donated to a child in need.
Kina traveled to Antigua, Guatemala, and visited the surrounding villages two years ago to distribute more than 2,000 pairs of underwear with the help of The God's Child Project. She specifically remembers a woman and her five children walking over 3 miles to get the underwear.
Going forward, Kina would like to get Draws For A Cause underwear into more shops in the South Bay and even Northern California, along with Etsy. If that plan is successful, she's hoping to take another trip to Guatemala next summer to distribute more underwear.
"I have always been a problem-solver, and I've been happy with how things have turned out and all the support I have had along the way," shares Kina. "While some things were trial and error, I couldn't have done it without so many people."
| 47
DOWN TO EARTH
As a young child, Graham Galusha loved animals. He started an Earth Club with friends where they learned about animals that lived around them, as well as endangered species. That love for animals turned into a love for the planet.
The 17-year-old is currently president of the Chadwick Sustainability Council. He has coordinated a student workshop with guest speakers from the Environmental Protection Agency, hosted an educational program for Chadwick families addressing sustainable practices at home, and participated in a school fair to debut green products for home use.
"We have an ethical and moral obligation for everyone to live a great life," says Graham. "I would love a world where humanity can coexist with nature. I want that to remain strong."
In February Graham traveled to Songdo, South Korea, with one other student—thanks to Chadwick's collaboration grant—to work with sister school Chadwick International to
reinforce sustainable practices on both campuses. While in South Korea, they met with Greenpeace East Asia, the United Nations Green Climate Fund and urban planners in Songdo.
Graham is so devoted to the environment that he traveled to South Korea on a low-emissions flight on Asiana Airlines. "It's so exciting to learn about their processes and try to implement some of the ideas we talked about and saw firsthand," he says.
Graham recently submitted a proposed piece of legislation to Congressman Ted Lieu in favor of retail waste reduction. Graham is just one of 22 students who are part of Lieu's Youth Advisory Council that meets monthly. While he was intimidated when interviewing with one of Lieu's staffers last May, he's been amazed since becoming a part of the council in August.
"I feel so lucky to have a powerful voice listening to us," he says. "Maybe one day I can be in that same position."
48 |
FOOD FOR THOUGHT
There is a photo of Noelle Nelson sitting in a doctor's office, holding a corn muffin with icing and sprinkles on it. Why? Noelle is not your typical teenager—she loves AP chemistry, speaks three languages and aspires to be a pediatric surgeon. But like many other teens and people of all ages, she has a plethora of food allergies.
The picture was from an oral food challenge Noelle completed in seventh grade, when she tried eating baked dairy for the first time. "It was a different world to grow up in," she says, recalling her struggle with diagnosing her food allergies. "But it connected me to the medical field and really taught me empathy."
According to the Centers for Disease Control and Prevention, two students in every classroom have food allergies, yet the severity is often downplayed. Noelle is working to change that. The Notre Dame Academy junior is a teen advisory group member for Food Allergy Research & Education, a board member and staff writer for Just Allergy Things digital magazine and an ambassador for the nonprofit Red Sneakers for Oakley. She is also the founder and creator of Teach Teal: Food Allergy Awareness, a learning program for fourth and fifth graders.
Originating as a Gold Award project through the Girl Scouts, Noelle says Teach Teal is "teaching kids about food allergies, empathy and compassion." The three-day curriculum features teaching guides, videos, textbooks, activities and anecdotes from students with food allergies.
The program strives to help kids develop greater empathy skills. "That's extremely important—not just with food allergies but with any difference," Noelle says. Her latest project with Teach Teal will be a summer camp for kids who are dealing with this condition.
Hearing other students share stories similar to her own inspired Noelle to write a young adult novel, Teal Together, which will be released this spring. "I wanted other kids with food allergies to see themselves in a book," she says.
Despite her challenges, Noelle sees the positives in her experience. "Having food allergies taught me how to understand people better and be kind to everyone—because you never know what someone is going through."
| 49
GETTING CREATIVE
Every Wednesday when Armand Taylor walks into school at Da Vinci RISE High, he can't help but get excited. It's time to do something he loves: work with different kinds of art supplies and cameras.
Armand takes advantage of the opportunity given to him by the Creative Wisdom Tools program developed by Rafael McMaster, the founder of Resin gallery and the South Bay Artist Collective in Hermosa Beach. Armand spends close to 14 hours a week thinking about what he wants to accomplish every Wednesday.
He uses spray paint to create his artwork and also loves photography. He gets ideas everywhere he goes. "While I always enjoyed the arts, it's never something I thought I'd get the opportunity to pursue," he says. "I'm unable to buy the supplies myself, so had it not been for this program I never would have found this creative outlet."
Da Vinci RISE High in Hawthorne meets the unique needs of youth navigating foster care, housing instability, probation and/or other circumstances that have caused disruptions in their academic journeys. The 17-year-old was born in Sacramento, moved to Los Angeles about seven years ago and has been in the foster care system for about six years.
Armand's art has drawn the attention of many of his teachers and their friends and families. He's sold nearly 15 of his spray paint-based paintings—one even purchased by a buyer in Boston. He's also sold an entire set of paintings for $450.
"Armand has a newfound love of the creative arts and has continued to evolve the more he's been able to work on his craft. And now his artistic and photography skills are off the charts," says Rafael. ■
Our Promise. Your Future.
The South Bay Promise offers an outstanding college education – debt free!
If you're a first-time, full-time college student we'll waive your first and second year enrollment fees. Get personalized services to make sure you graduate in two years with the degree you need.
Learn more at www.elcamino.edu/southbaypromise.
Band of Brothers
THE HERMOSA HERMANOS CHAMPION FRIENDSHIP AND PHILANTHROPY IN THE COMMUNITY THEY LOVE.
Written by Kailani Melvin | Photographed by Adelaide Brannan
Teenage boys often get a bad rap. If you were running a charity event and 25 of them burst through your door, you might start panicking. Your fears would be unfounded, however, if you were lucky enough to be working with the Hermosa Hermanos.
The Hermosa Hermanos are 25 high school young men and their mothers dedicated to community service
and outreach. Though only in their inaugural year, they have volunteered at more than 20 nonprofit organizations and are on track to reach 1,000 service hours by the end of June.
"Empowering Hermosa Beach boys to give—that's our goal," says Liz Tyndorf, cofounder and creator of the organization.
"Volunteer work has brought so much to our lives as individuals; we wanted to find a way to share that with our kids," adds cofounder Katherine O'Connor.
Liz proposed the idea for the organization to her "best friend and partner in crime" last spring, based on the need she saw in the community. After their sons graduated from Hermosa Valley School, they thought, "What's next?"
"In Hermosa, our public school ends in eighth grade," she says. "We wanted a club that was for Hermosa Beach boys and their moms—no matter what their path is for high school."
Their goal was achieved. When Max Schantz and Demitri Kehagiaras talk about being Hermanos, their eyes light up. "It's a win-win," says Max, who along with Demitri is a ninth grader at Mira Costa High School. "We get our volunteer hours, and we help the community we live in."
The four-year commitment requires the boys to complete a minimum of 115 service hours across their high school career. They are on track to receive the bronze President's Volunteer Service Award—and possibly the silver or gold.
52 |
"WE HAVE THE FREEDOM TO FIND THINGS THAT MATCH A BOY'S INTERESTS. NOT ONLY ARE THEY GIVING BACK TO THE COMMUNITY, BUT THEY'RE LEARNING ABOUT THEMSELVES AND WHAT INTRIGUES THEM."
"We have the freedom to find things that match a boy's interests," Katherine says. "Not only are they giving back to the community, but they're learning about themselves and what intrigues them."
Events range from a monthly beach cleanup with Heal the Bay to running basketball clinics through the Friendship Foundation. The diverse volunteer opportunities allow the boys to experiment with things they'd never imagined.
"We have athletes, we have band kids, we have Model UN students," Liz says. "We have kids from everywhere. But Hermosa Hermanos brings them together." With the number of events they work (four to five per weekend), there is something for everyone.
Aside from their weekend service endeavors, the group meets four times a year. At the last meeting they brought in Jack Karuletwa, a Rwandan refugee and former Harlem Globetrotter, to share his captivating life story.
What makes the Hermanos truly unique, however, is the mother-son component. "All the moms have a role," Liz says. "It's truly a collaboration."
Participating in Hermanos has also strengthened the boys' connections to their mothers. "When I go to Hermanos and do something with my mom, it's awesome. We've gotten so much closer because of it," Demitri says, smiling.
The group helps the boys learn critical life skills— from pocketing phones during events to being proactive and asking, "What can I do next?" Every organization the Hermanos interface with is always impressed at their level of professionality. "These kids are building confidence in themselves," says Katherine.
"They're all headed in great directions," Liz adds, "but their trajectory changes once they start giving and they feel like what they're doing matters."
This is only the beginning for the Hermosa Hermanos. They just admitted the new Hermanos class of 2027 and are enthusiastic about all that's to come. If you ever find yourself in a situation where you need a group of highly qualified high schoolers with a passion to serve, never fear, the Hermanos are here.
Learn more at hermosahermanos.org. ■
54 |
RIDE – FOR –LOVE
SUNDAY MAY 21 • MB PIER • JOIN OUR FIGHT AGAINST CANCER AT TOURDEPIER.COM
A KING'S COMPOUND
A local development firm is making the Beach Cities beautiful, one house at time.
Agreat house unfolds in ways that pull you through by revealing one surprise after another—full of contrasting scale and light, like a great song that changes tempo and emotion.
It feeds your soul and fills your heart with memorable moments. These types of houses don't come around often, and when they do, it's like catching lightning in a bottle.
The home at 522 24th Place in Hermosa Beach is fit for a king—that is Stanley cupwinning former Los Angeles Kings team captain Dustin Brown and his wife, Nicole. When two street-to-street lots became available, they knew they had something special.
Always looking for an opportunity to give a unique, fresh look to a South Bay home, the team at Matt Morris Development
sought out the architectural brilliance of Forest Studios and designer Joe Lucas. This dream team came together to create an expansive compound with enormous style and impeccable taste.
A welcoming blend of traditional and modern, this home's design evokes feelings of warmth and elegance. The floor plan is an architectural work of art boasting flawless attention to detail and incredible style at every turn.
Your eyes are instantly drawn to the dramatic, dark exterior and commanding presence of this residence. The front entrance draws you in through an unexpected breezeway and courtyard, home to a stunning 100-year-old olive tree. Upon entering the living space, the feeling is transformed
SPECIAL ADVERTISING SECTION ON THE MARKET
PHOTOGRAPHED BY DARLENE HALABY PHOTOGRAPHY
by the light and bright interior that transitions to a palette of white, grey and blue—taking its cues from the ever-changing skies.
The main living room's multi-slide doors open to some of the extraordinary amenities like a pool and a sports court. Take your pick: pickleball, volleyball or basketball! And plenty of grass surrounds so you can toss a football or kick a soccer ball. Then there's the wellness cabana, built for an athlete with a sauna, cold plunge, infrared red light therapy wall and its own bathroom.
A well-appointed kitchen is the hub of entertainment, complete with a separate butler's pantry. At the top level you will find an open-concept office or workspace. The primary suite is massive—an oasis with a gorgeous bath and spacious walk-in closet. There are two additional ensuite bedrooms on this level, as well as a living space for relaxing.
The basement has two more ensuite bedrooms, an expansive gym and its own living area. The two laundry areas offer a total of four washers and dryers! Completing the breathtaking detail of this home are a solar-paneled roof and four Tesla Powerwalls.
This must-see property is a testament to the commitment to quality and passion for excellence of Matt Morris Development—highly regarded as an innovator of style and design in the South Bay. It is listed by Matt Morris Real Estate Group, under the umbrella of Pacifica Properties. Agents Matt Morris and Christa Lyons are consistently topproducing Realtors in this area, specializing in the luxury market.
This home at 522 24th Place is a family compound with too many details to list. It will feed your soul and fill your heart with memorable moments.
522-24TH.COM
ON THE MARKET SPECIAL ADVERTISING SECTION
522 24TH PLACE, HERMOSA BEACH
MATT@MATTMORRISDEVELOPMENT.COM OFFERED AT $15,995,000 MATT MORRIS & CHRISTA LYONS
ESTATE
310-678-4511 MATT MORRIS REAL
GROUP PACIFICA PROPERTIES
DRE #01213818, 01489213
Clinical Instructor at UCLA School of Dentistry 310.793.1000 | 1959 Kingsdale Ave, 1st floor | Redondo Beach, CA 90278 | drdavoodian.com Cosmetic Dentistry Family Dentistry Invisalign Dental Implants We've moved TO OUR NEW MODERN OFFICE ON THE FIRST FLOOR BEACH DENTAL CLUB BITA DAVOODIAN DDS Family and Cosmetic Dentistry
islands in the sun
GUIDED BY AN ENVIRONMENTALLY ASTUTE CREW, A REDONDO BEACH FATHER AND SON STRENGTHEN THEIR BOND WHILE EXPLORING THE NATURAL WONDERS OF THE GALÁPAGOS.
Written by Rich Thomas | Photographed by Kayden Haas
"Shark!"
I knew I'd hear that word eventually, although it sounded more like a muffled "Therk!" coming from behind the snorkel's mouthpiece. I dunked my head back into the frigid water and turned toward the coastline to see my son, Kayden, swimming after a 5-foot blacktip reef shark—his GoPro stretched out in front of him like he was chasing the shark down for a selfie and an autograph.
Normally this wouldn't be high up on the list of things a parent would be relieved to see, but the
occasion checked the final item off a sightseeing wish list that included marine iguanas, sea turtles, penguins, sea lions and various species of ray. And because the shark, like most animals in the Galápagos Islands, couldn't be less concerned about the presence of humans, there was a sort of voyeuristic peace to the encounter that could only have been improved with a narration by David Attenborough.
The snorkeling session was our last after six days aboard the Theory, one of three yachts belonging to Ecoventura—a travel company specializing in luxury
62 |
PHOTO COURTESY ECOVENTURA
64 |
tours around the Galápagos and the newest member of the esteemed Relais & Châteaux portfolio. Part naturalist expedition, part floating five-star hotel, Ecoventura's bucket-list experience was the antithesis of a big-box cruise: distinctive, purposeful, educational. It was, quite simply, the trip of a lifetime—a journey that spanned 530 nautical miles, crossed the equator six times, sailed through a pod of over 200 dolphins, and saw copious amounts of cachaça and Dramamine consumed during the type of exquisite meals one cannot help but photograph.
Back on the boat, after trading in our snorkel gear for a warm cup of hot chocolate, our guide, Billy Maquilon, fielded questions about everything from the temperature of the water and the makeup of sedimentary rock along the cliffs to the differences between seals and sea lions. And boobies. Lots of questions about boobies.
The animal inquiries usually begin the same way. "Do they always…?" "Is it normal for them to…?" It's hard to fault people's inability to comprehend the profound level of intimacy within these encounters, but Billy gets it. He's been doing this for 33 years—chaperoning everyone from professional athletes and movie stars to family groups through the islands. No matter the question, he says, the answer always ties back to a unifying, fundamental reality about this place and its creatures.
"They haven't changed. We have."
The Galápagos comprises 13 main islands, only four of which are inhabited by humans. Its cumulative land mass is well under 5,000 square miles, but the archipelago is surrounded by 23,000 square miles of ocean. After it was formally established in 1959, the Galápagos National Park deemed 97% of the islands as protected. In 1986 the Galápagos Marine Reserve was created to protect their surrounding waters.
The first tour company began operations in the archipelago in the mid-1960s. Today there are nearly 1,000 tourism service companies in operation servicing over 200,000 people per year. A whopping 90% of the
island's income is related to tourism.
In March 2020 the Galápagos and its population of 32,000 inhabitants went into a full lockdown for no less than four months. The Ecuadorian postal service collapsed. Gas wasn't difficult to come by—a lack of cruise-vessel traffic freed up fuel resources—but many on the island turned to bartering goods and services.
"I went almost a year without work," remembers Billy. "The reactivation was so slow and gradual; even now we are still working on it. There was no good news or hope for such a long time for all of us who depend totally on tourism. It was sad, desperate and hopeless. A nightmare."
While tourism in the Galápagos has slowly resumed, evidence of the pandemic's harsh effects can be seen throughout the towns of Santa Cruz and San Cristóbal, leaving the Ecuadorian government to strike a delicate balance between the needs of its economy and its ecosystem. It's hard not to feel the duality of a place that feels so powerful yet so fragile. Billy often hears from past guests who, in the wake of their trip, have chosen to reevaluate core aspects of their lives or make a career switch altogether. Forty years ago, Billy was one of them.
| 65
AS THE ISLANDS PEELED BACK MORE LAYERS, SO DID WE. WE MATCHED THE ANIMALS' CURIOSITY AND GREW INTO OUR FEARLESSNESS.
"I was an animal lover from an early age," he says, "rescuing dogs, cats, chickens, anything. My mom's house was a kind of zoo when I was 17. After high school I was studying to be a lawyer because it's a tradition in my family—my father's a lawyer, my brother's a lawyer, my uncle's a lawyer. Then I met somebody who was born in Galápagos, and that was my connection to the islands. I came here and said, 'This is for me.' I changed to studying biology and natural sciences and became a guide."
Billy's passion for the islands is palpable, as is that of his naturalist colleague, Sophia, and the entire crew— from captain to bartender. With only 20 guests aboard each boat, everything feels distinctive and personal, with just enough routine to breathe familiarity into an unfamiliar environment.
Mornings start with a buffet of comfort foods and local specialties served in the main salon and dining area: eggs and fresh fruit, granola and yogurts, smoothies and juices, Ecuadorian longaniza sausage and breakfast potatoes, espresso and tea. After a short briefing, activities commence.
On Monday: bird-watching off Great Darwin Bay on the remote Isla Genovesa, admiring the red-footed boobies nesting in the palo santo trees. On Tuesday: paddling through Black Turtle Cove on the north side of Santa Cruz as golden rays and hawksbill turtles glide through the shallow waters. On Wednesday: disembarking at Urbina Bay on Isla Isabela and walking amongst the giant Galápagos tortoises, followed by a short panga ride to snorkel with marine iguanas as they feast on lush green algae that clings to the black volcanic rock beneath the surface of the ocean. And on and on for four more days, until your body has acclimated to the water and your eyes have sharpened to spy even the smallest of creatures hiding within the brush.
Rooms are cleaned and turned down each day, and evenings culminate with a five-course meal that includes main courses like Ecuadorian encebollado,
grilled Basque-style octopus, corvina with coconut rice and vegetables, spiced duck breast, poached langostino, and pork pancetta with guava and spiced pineapple.
Each night, lubricated by local wines and spirits, a few of us would retreat to the top deck and unpack the day's experiences, admiring the stars and recounting all of Mother Nature's funky contradictions we'd encountered that day: mockingbirds that don't mock, poisonous snakes with venom glands that have atrophied, penguins that have never seen ice. Animal encounters on the Galápagos aren't overstimulated and zoo-like. You have to search for the gold. You have to do the work.
As the islands peeled back more layers, so did we. We matched the animals' curiosity and grew into our fearlessness. For some it was trying new regional delicacies; for others it was ditching the wetsuits to feel fully enveloped by the sea. For my son it was chasing after sharks and marine iguanas … and me trying to keep up with him every step of the way. On our last day at sea, some of the passengers took turns cannonballing off the top deck—a sort of baptismal graduation before we headed back to land.
I'm not sure I'd ever travel back to the Gálapagos— not because I wouldn't want to experience it again but because it feels like the type of place that should only be enjoyed once, its magic preserved for as many generations as possible before the irreparable damage we've done to the environment starts to leave a deeper footprint. Sustainability and conservation are at the heart of Ecoventura's mission. The company puts their money where their marketing is through the creation of the Gálapagos Biodiversity & Education for Sustainability Fund, in partnership with the Charles Darwin Foundation and the National Park Service, and their involvement with Ecology Project International.
But once you set out to sea, nature does the talking. Hopefully everyone who travels here takes notes. ■
66 |
Finding Her Light
IT'S A TOUGH BUSINESS, BUT RISING YOUNG ACTRESS SOPHIE MACKENZIE NACK ALREADY HAS WHAT IT TAKES TO SUCCEED.
Written & photographed by Kat Monk
Sophie Mackenzie Nack's star burned brightly early in her childhood. At age 13 (almost 14) and an eighth grader at Valor Christian Academy, the Redondo Beach teen's résumé reveals an accomplished actress, singer, stunt fighter and producer.
Sophie appeared as the younger version of the powerful supervillain Kenja Wu on an episode of Chronicles of Jessica Wu, the award-winning Amazon television series about a female superhero on the autism spectrum with martial arts skills. The adult Kenja, played by Aria Song, became an inspiration to Sophie, who appreciates the wider exposure to her own culture and heritage.
Trained at J. Lee Taekwondo, a small dojo in Hermosa Beach, she came to the set with some martial arts skills but admits now she prefers stunt fighting.
She guest-starred as Sadie, her first recurring role, in several episodes of Truth be Told as the daughter of the show's costars Vanessa Lachey and Mark-Paul Gosselaar. For Sophie, who was 6 years old at the time, her television father will always be Zack Morris— Gosselaar's character on Saved by the Bell
As a card-carrying union member of the Screen Actors Guild, Sophie's IMDb page is already impressive—including credits like Legion, Henry Danger, Animals, Truth be Told and Tinted Windows. Somehow she also found time to act in commercials and voiceover projects for Disney, Nickelodeon, Mattel, Target, Walmart, HBO and FX/Marvel Legion.
"When I first came to a musical production here at Family Theatre, I was super nervous," shares Sophie of her work locally. "But when the audition came, I realized how fun it was."
For the last decade, Sophie has starred in many of Family Theatre's productions, held at the Hermosa
Beach Community Theatre. "She has always had that special 'it factor,' even when she was 4 years old auditioning for Annie," shares Suzanne Greely, coowner of Family Theatre, Inc. with her husband, Craig. "Molly, an orphan in Annie, was one of my favorites," shares Sophie.
As she grew in her craft, she began to tackle leading roles such as Olaf from Frozen, Jojo from Seussical, Gabriella from High School Musical 2 and Matilda from Matilda. Despite an already extraordinary professional career, her humility is abundant as she performs at Family Theatre. "[This] is my home," Sophie says. "All my friends are here."
Currently, she is auditioning for the role of Belle in the upcoming production of Beauty and the Beast. "Yes, she still has to audition," says Suzanne. "It is only fair."
If Sophie could work with any actor, male or female, her pick is Robert Downey Jr., known for his role as Tony Stark in Iron Man. Sophie, a diehard Marvel fan, says action movies led her to pursue stunt training.
While training with her fencing coach in Burbank, they collaborated on an action short film called God's Purpose. Sophie stars in the film and serves as executive producer. "It is a David and Goliath story, and it means a lot to me because of my faith," she adds.
Her toughest and most memorable audition thus far was for the role Summer in School of Rock on Broadway in New York City. "She made it to the second round of callbacks," shares her mother, Pia. "The character Summer was Sophie's dream role, and it was an opportunity of a lifetime."
According to Sophie, "If you love what you do, it's not work." ■
68 |
Kids Camps & Summer Programs
CAMP TYPE
ADVENTURECAMP
Traditional summer camp
AQUA SURF CAMP Surfing day camp
AR t CAMPS AT AR WORKSHOP TORRANCE DIY wood, canvas & more youth workshops (June 15, July 6, July 20, August 17)
AGES/GRADES LOCATION
Ages 4–12
Ages 5–17
Ages 7–14
BEACH CITY BASEBALL ACADEMY Various Ages 5–12
CAMP CURTAIN CALL
Performing arts
CAMP SURF Surfing, beach, sports
CATALINA ISLAND CAMPS
CHADWICK SCHOOL
Overnight/various
Academic/various
CHAMP CAMP! Beach, skate, boogie boarding
CITY OF MANHATTAN BEACH CAMPS MB Rec Camp & MB Teen Center Camp
EL CAMINO COLLEGE KID'S COLLEGE Multiple academic subjects
LA GALAXY YOUTH SOCCER CAMPS Soccer
MANHATTAN BEACH TEEN CENTER SUMMER CAMP Various
Ages 5–18
Ages 4 & up
Grades 2–11
Ages 4–14
Ages 4–14
Ages 5–16
Grades 3–12
Ages 6–16
Ages 11–14
MANHATTAN VILLAGE KIDS CLUB Social activities, play, entertainment All Ages
MISS BEE'S TUTORING Academic support across all subjects
MUSIC RHAPSODY SUMMER DAY CAMP Music, performing arts
PERFORMING ARTS WORKSHOPS Day camps for the performing arts
ROLLING HILLS COUNTRY DAY CAMP Various
ROUNDHOUSE AQUARIUM SUMMER CAMP
Beach/science
SOUTH BAY CHRISTIAN SCHOOL SUMMER DAY CAMP General summer day camp program
SOUTH BAY ART DEPARTMENT SUMMER ART CAMP Art
SPANISH IN ACTION Spanish immersion classes & camps
STEM UNIVERSITY
SURFSIDE VOLLEYBALL CLUB
STEM education
Volleyball
TK–high shcool
Grades K–8
Ages 5–15
Ages 4 1/2–12
Ages 4–10
Grades K-8
Ages 5–16
Ages 4–18
Ages 7–18
Ages 9–14
Manhattan Beach
Manhattan Beach & Redondo Beach
Torrance
El Segundo
Palos Verdes Peninsula
Manhattan Beach
Catalina Island
Palos Verdes Peninsula
El Segundo, Manhattan Beach, Redondo Beach
Manhattan Beach
Torrance
Torrance, Carson
Manhattan Beach
Manhattan Beach
Hermosa Beach
Manhattan Beach
Manhattan Beach, Redondo, RPV, El Segundo, Brentwood, WLA & the Valley
Rolling Hills Estates
Manhattan Beach
Torrance
Redondo Beach
Manhattan Beach & online interactive
Rolling Hills Estates
Various South Bay locations
SPECIALTIES
Arts & crafts, music appreciation, physical skill-building, cooperative games & imaginative play
Fun, safe, educational surfing programs M–F all summer with by-the-day or by-the-week options
One project per day during 4-day camps (M–Th), also offer a 5th-day option
Fundamentals, throwing, hitting, agility
Three fun-filled sessions for beginning musical theatre performers; two fully-staged musicals for more experienced youth through age 18
"Los Angeles' premier surf school," per California Business Journal; the official surf school of Manhattan Beach since 1997
Overnights, sailing, climbing, kayaking, day trips, arts & crafts, paddleboarding
Academic enrichment, swimming, art, strategies, computer lab, field sports, music, photography, dance, painting, drama, singing, writing & physical fitness
The South Bay's favorite beach & skate camps, spreading up high-fives & good vibes since 2012
camps, aquatics, sports, tots, enrichment, tennis
Serious summer fun to inspire in kids a sense of wonder & imagination for learning
A platform for players of all ability levels to play soccer in a challenging, exciting environment all summer •
Beach & field trip days once a week, water games, sports, arts & crafts, ping-pong, pool & much more •
Monthly Kids Club at Manhattan Village, first Tuesday of the month, each with a different theme & entertainment, raffles, balloon-twisting & more
•
Boutique-style learning center with credentialed teachers providing private & small-group tutoring for academic enrichment, review/preview of the year ahead, summer school support, test prep & more
•
Percussion, piano, ukulele, recorder, flute, saxophone, singing, musical theatre & more, students present a concert at the end of the week
•
Winner of L.A. Parent magazine's Best Camp—musical theatre, guitar, Rock the Mic, filmmaking, magic, stage F/X makeup, photography, LOL or debate camp
Academic enrichment, arts & crafts, cooking, dance, sports, imagination & creation classes •
Digging for sand crabs, playing in the waves, dissecting squid, learning about sharks, water fights, fishing, crafts, experiments, beach games •
Christian camp provided to meet needs of working parents, 7:30 a.m. to 6 p.m., $45/day, registration required
Days are filled with a variety of art projects & mediums, snacks & pizza lunch included, 9 a.m. to 3:30 p.m. •
Fun & engaging camp stations like art, dancing, acting, storytelling, pretend stores, culture & more
•
Cutting-edge technology, coding all levels, 3D modeling & printing, robotics, DNA lab, game design, virtual reality, audio recording, video production & more •
Indoor camps & clinics for girls of all playing abilities
•
• ACADEMIC • SPORTS • ARTS • FIELD TRIPS
WEBSITE PHONE
• adventureplex.org/seasonalcamps 310-546-7708
•
aquasurf.com/surf-camps/ 310-902-7737
•
• arworkshop.com/torrance 310-893-7553
• beachcitybaseballacademy.com 310-322-3955
palosverdesperformingarts/education/ summer 310-205-0403
•
• campsurf.com 424-237-2994
• • • catalinaislandcamps.com 626-296-4040
• • • chadwickschool.org/summer 310-377-1543
• champcampkids.com 310-283-4509 Beach
• • • • manhattanbeach.gov/home 310-802-5000
• elcamino.edu/academics/community/ kids-college/index.aspx 310-660-6460
youth.lagalaxy.com 310-630-2287
• • citymb.info/tcsummer 310-802-5448
• shopmanhattanvillage.com 310-546-5555
missbeetutorme.com 310-376-0600
musicrhapsody.com/camps 310-376-8646
performingartsworkshops.com 310-827-8827
•
• • rhcds.com 310-377-4848
• • roundhouseaquarium.org/ summer-camp 310-379-8117
• • • sbchristian.com 310-370-6215
•
sbartdepartment.com/summer2023 310-619-7204
• spanishinaction.com 310-462-4642
pvnet.com 310-541-7992
surfsidevolleyball.com 310-702-6900
Select Sundays 11 a.m. - 3 p.m.
AdventureCamp
Parties Spring Break, Apr. 3-7 & 10-14 Summer Camp, Jun. 19-Aug. 25 Labor Day, September 25 PRIVATE parties available on Saturdays and select Sundays. Drop-in Play Monday - Friday, 9 a.m. - 1 p.m. Select Sundays St. Patrick's Day Party Summer Events And More! Voted Best Kids Indoor Play Facility in the South Bay! Seasonal AdventureCamp
Events Rockwall & Ropes Select Sundays Rockwall (5+) Ropes Course (8+) 1701 Marine Ave., Manhattan Beach, CA 90266 • 310-546-7708 • www.AdventurePlex.org Register Online!
Health
Weekend
Birthday
Special
Where Families Play Their Way to Good
Indoor volleyball for girls 9-18. Serving beginners through future collegiate athletes on our Nationally Ranked Teams with multiple training locations in Manhattan, Hermosa, Torrance, Carson, and Palos Verdes.
-camps & clinics-
Juniors Program
Beginner & Intermediate
Ages 9-13
Now - June
Summer Camps

All Levels
Ages 9-13
Various Dates & Times
Advanced Clinics
Ages 11-18
Various Dates & Times
Spring and Summer 2023 Camps and Clinics are open to girls of all ages and abilities. Visit our website for more information and sign ups.
Sign ups are open now at www.surfsidevolleyball.com
Have Questions? Email info@surfsidevolleyball.com
find us on social media
@surfsidevolleyballclub
Kids Camps & Summer Programs
www.SpanishInAction.com Immersion Summer Camps! Fun and engaging stations for kids with: *games *singing *acting *pretend stores *art projects *story time *and more! In school, Online, and Book Clubs. 3001 N Sepulveda Blvd, Manhattan Beach CA, 90266 / (310) 462-4642 Learning Spanish has never been this fun! Established in 1986 Join the fun with Sharing Stoke Since 1997 Summer Day Camps on the Beach June 12 - August 25th EPIC SURF LOCATIONS: • Manhattan Beach (El Porto) • Redondo Beach/Torrance NEW Location at the Ramp by Perry's! 3:1 STUDENT TO TEACHER RATIO WETSUITS AND SURFBOARDS INCLUDED BY-THE-WEEK AND BY-THE-DAY OPTIONS Register at AquaSurf.com | 310-902-7737
Sign up today at Campsurf.com Los Angeles Campsurf Premier Surf School Since 1997 Check out the camp guide online OurSouthbay.com UP-TEMPO, MELODIOUS, GROOVY, RHYTHMIC, EXHILARATING SUMMER EVER. UNLIMITED SUMMER CLASSES | SUMMER CAMP click.musicrhapsody.com/summer
Picture Imperfect
SETH FISHMAN'S DRAWINGS MAY BE SKETCHY, BUT HIS ABILITY TO INSPIRE CHILDREN THROUGH HIS PICTURE BOOKS IS ARTFUL.
Written by Michele Garber | Photographed by Adelaide Brannan
As both an award-winning children's author and a successful literary agent, Seth Fishman is a man of many talents. Unfortunately, drawing well isn't one of them. Rather than lament his limited artistic prowess, the father of two young boys opted to embrace his subpar drawing and use it as inspiration for his latest children's picture book, Bad Drawer
In the book, Seth has a story in his head that he is unable to share with the world because he draws so poorly. But he has many friends who are gifted artists. They pool their talents—creating imaginative illustrations and bringing Seth's delightful story to life.
"So many things that I do are inspired by my kids," shares Seth. "There's a lot of pressure on having your kids be good at things. I felt so much of that pressure. And I wanted to write a book that tells kids it's OK to not be the best at something. Still love something, but it's OK not to be good at something."
Raised in Midland, Texas, Seth's aspirations were shaped in large part by his father, who was an avid reader and a scientist. Seth excelled at math and science. His best subject was physics, and he had a penchant for history and reading.
"My dad was a really big reader," he shares. "So I was always reading and knew I wanted to be a writer at an early age. It's the thing I wanted to do the most."
Seth majored in creative writing and history at Princeton. "I went to Princeton because it has the best undergraduate creative writing program, and it also has a great history program," he says. "They had
incredible professors and guest instructors: Joyce Carol Oates, Toni Morrison, Chang-Rae Lee, Edmund White. It was like a dream."
As Princeton doesn't have an MFA program, Seth earned his MFA at the University of East Anglia in Norwich, England—renowned for its outstanding creative writing program. While there, the school often brought in literary agents, which sparked Seth's initial interest to become an agent.
After earning his MFA, Seth moved to New York to pursue both his writing and agenting ambitions. He interned at a sci-fi/fantasy agency, then landed a position at Sterling Lord Literistic—a prestigious agency that represented luminaries from David Mitchell to Jack Kerouac.
He was thinking of giving up agenting to focus on his novel when he found author Téa Obreht and sold her novel The Tiger's Wife, which became a New York Times bestseller. Seth's representation of Téa solidified his standing in the industry, and he's been a successful agent ever since. He adds, "I love agenting. I think it's the very best job in the world."
In 2016 Seth and his family relocated to Manhattan Beach and fell in love with the community. Six months later they bought a home in the Tree Section. "The community is so great; the weather is great, the schools … being able to walk to the schools," Seth shares. "One of the reasons we like it here so much is it reminds us of Jersey City. It's a walk town."
Since 2010 Seth has been a vice president and agent
76 |
for The Gernert Company. In addition to Bad Drawer, Seth has authored two young adult novels and five children's picture books, including four STEM books with New York Times best-selling graphic novelist Isabel Greenberg.
His first STEM book, A Hundred Billion Trillion Stars, was awarded the 2018 Mathical Book Prize for the best book on math for grades 3–5. It was also a Boston Globe Horn Book Award honoree and was named best book of the year by Amazon, Space.com and The Planetary Society. His other picture books are Power Up, The Ocean in Your Bathtub, Up Your Nose and When I Wake Up Seth actively engages with the South Bay community. The Ocean in Your Bathtub partnered with the Roundhouse Aquarium, and it will be displayed on pedestals in the newly renovated Polliwog Park. He also donates his time visiting schools, libraries and day care centers, giving book readings and interactive presentations on writing, math and science for all ages.
"We love everything the South Bay has for kids—it's mind-blowing," he says. "My kids are so lucky. They have no idea." ■
| 77
"I WANTED TO WRITE A BOOK THAT TELLS KIDS IT'S OK TO NOT BE THE BEST AT SOMETHING. STILL LOVE SOMETHING, BUT IT'S OK NOT TO BE GOOD AT SOMETHING."
Bang a Drum
A LOCAL MOM WITH A MUSICALLY INCLINED SON ENCOURAGES OTHER SOUTH BAY KIDS TO EXPRESS THEIR TALENTS.
Written by Scott Sanford Tobis
Kimberly Koffler started to notice her son Ethan's odd behavior while he was still in the crib. Banging his toys together in time, as if to a mysterious beat no one else could hear. Nodding his head when he heard any rhythm in seemingly any situation. A massive smile anytime a song by The Beatles came on the radio.
At the tender age of 5, Ethan started "jamming" with a family friend who just happened to be the former drummer of The Cure. Watching the joy spread across his face from behind the drum kit, Kimberly knew what particular ailment afflicted her son. She didn't need a psychiatrist to diagnose him. He was—horror of horrors—a natural-born musician.
By the time Ethan was a teenager, he was the longtime drummer for Poppy Harlo, a band he started in elementary school. Watching the kids rehearse with gleeful abandon and serious intent, Kimberly realized that the musical virus had infected many other boys and girls in the South Bay.
She watched as the kids tried to find an outlet for their musical gifts. Sure, they played the occasional party and battle of the bands, but they had no real outlet to let loose their talents. She had an epiphany on how to "treat" these kids in proper fashion. Utilizing her background as an event planner, Kimberly formed South Bay Music Connection (SBMC), a nonprofit organization that facilitates live shows throughout the area featuring kids ages 15 to 23 (although there is technically no minimum age).
At first she recruited Ethan's musician bandmates
and friends but quickly realized she needed to establish a wider net. She posted signs around town, spoke to the teachers at the local high school, and visited various music centers and programs. When she had her slate of talented young musicians set, she honed in on Concerts in the Park at Polliwog as the perfect entry point.
To her surprise, the city of Manhattan Beach agreed to let SBMC members open for the established bands playing during the weekly concert series. An actual audience. Playing in front of a crowd of hundreds of people at the park. Looking at the faces of the kids on stage, Kimberly knew she had found her calling.
Within a relatively short time, she had unearthed a myriad of venues willing and eager to showcase this talented array of musicians. Fiesta Hermosa, Roktoberfest and weekly gigs at Project Barley were manifestations of her dreams for the charity. Of course, raising funds for a PA system and other equipment was a full-time job in itself. Armed with the help of her husband, Tim, a medical software expert/part-time roadie extraordinaire, Kimberly started to expand her net.
Unfortunately, 2020 was a brutal year for SBMC. Not only were they—along with the rest of us—waylaid by the pandemic, but a cancer diagnosis postponed Kimberly's lofty ambitions. Forced to regroup and pause her plans in the wake of the coronavirus, Kimberly focused on her recovery as well as growing the group of parent volunteers.
Fortunately, two of the parents—Chrysta PowellBikoff and Melanie Gourzis—stepped up, the former as
78 |
talent coordinator and the latter as community liaison. Kimberly was still going through cancer treatments when they started again in early 2022, so Chrysta took care of scouting and booking bands and Melanie handled dealings with the local chambers of commerce.
SBMC bounced back in meaningful ways in the latter half of 2022. Not only did many of their bands play at Fiesta Hermosa that year, but in 2023 two of the bands will have the incredible honor of being opening acts at BeachLife Festival. Having won the BeachLife Battle of the Bands, XYZPDQ will have an opening slot one of the days. Poppy Harlo, with Ethan behind the drum kit, will perform the night The Black Crowes take the stage. Kimberly hopes this is just the beginning of SBMC's success.
This May, Kimberly, Chrysta, Melanie and many other proud mama bears will be at BeachLife Festival, looking up at the stage—standing in front of their musician children, telling them that they love them. (Apologies to any Notting Hill fans out there.) Thanks to Kimberly's love for her son and a desire to nurture his talent, South Bay Music Connection was born and an entire generation of local musicians has an outlet to bang their toys together in rhythmic fashion.
South Bay Music Connection hopes to expand further by purchasing a portable stage and other equipment. A nonprofit organization, they appreciate any size donation. Visit them at southbaymusicconnection.rocks ■
80 |
Emily Luxford, MS, RD, IFNCP, CLT 424.247.6060 Emily@LuxfordNutrition.com WWW.LUXFORDNUTRITION.COM A HEALTHY FAMILY STARTS WITH A HEALTHY PARENT WOMEN'S HEALTH CHRONIC FATIGUE UNWANTED WEIGHT GAIN DIGESTIVE DISTRESS ANXIETY OR MOOD SWINGS INFLAMMATION IRRITABLE BOWEL SYNDROME
A CUT ABOVE
505 Salon is having a love affair with the South Bay community—with no plans of slowing down.
PHOTOGRAPHED BY SHANE O'DONNELL
Located in Hermosa Beach, 505 Salon is a modern, inviting, fullservice hair salon catering to a variety of clients. Owner Therese De Vos and her team have decades of experience and offer an exciting assortment of services for clients' hair care needs and wants, including color, extensions and Brazilian blowouts. In her early years of salon work, Therese fell in love with the precision of cutting and graduated with honors from the prestigious TONI&GUY Academy in London. She has since worked all over the world, including her native Stockholm, Sweden. But she finds there's no place like her adopted home here in the South Bay. As Therese celebrates a decade of being in business in Southern California, she shares her thoughts on the next generation of clients and the next trends for hair.
In 2023, I am celebrating being in business for 10 years, and I couldn't feel more humble and grateful to the locals of the South Bay community who have trusted me to serve them and their families for a total of 14 years. I've been fortunate to see many of the same people in my salon over the years.
The next generation of clients, whose parents brought them to me when they were little kids, are all grown up and still coming in to see me. The difference is that they are now driving themselves here from work or college. I just love that. It's the best feeling!
In October 2022 I took over the salon ownership entirely and am now flying solo. l have no plans to slow down. Instead I want to keep working hard to service our clients. I also have an amazing team, and I'm so proud of them and the fantastic work they do. My goal is to continue to provide a great space to work and for us to keep creating beautiful, magnificent hair.
I had a dream 20 years ago to own a salon—to create a place where clients and stylists enjoy being. I hope I have achieved that. Looking back, I never thought I'd still love what I do and where I do it this much. The South Bay is truly the sweet spot. It's a great place to work.
To me, success is having work and life balance, enjoying what I do and having the energy to give it my all every day. I want my clients to feel that I give my first client of the day the same great service and effort
as my very last client of the day. I thrive on consistency, great service and care—one client at a time.
What can we expect and look forward to in the world of hair? This year we have lots of new trends on the horizon. Some are new, some are old, and some styles are back in, courtesy of the '90s. Layers, layers, layers. Bouncy blowouts. Very Cindy Crawford, very polished. The shag and curtain bangs are in as well—more classic looks with a modern twist and layers. We are still seeing a lot of lived-in colors but also a lot more solid, rich colors.
Big changes are in, and "more is more" is the motto. Welcome to 2023, and we hope to see you soon!
505 SALON
505 PIER AVE., HERMOSA BEACH
310-698-7808
505SALONHB.COM
@505SALON
@THERESEHAIR
SPECIAL ADVERTISING SECTION SALON SPOTLIGHT
"THE SOUTH BAY IS TRULY THE SWEET SPOT. IT'S A GREAT PLACE TO WORK."
Quick Thinking
DID YOU KNOW THAT COMPRESSIONS ARE NOW CONSIDERED THE MOST CRUCIAL PART OF CPR? THANKFULLY, JAMES LOWREY AND JACK LOWREY KNEW, AND THEY USED THE UPDATED TECHNIQUE TO SAVE THEIR FATHER'S LIFE.
Written by Jen Turquand | Photographed by Shane O'Donnell
In September 2022, Jim Lowrey was at home with his sons, James and Jackson (Jack), when he fell unconscious. At first Jack thought his dad was messing around as Jim lay on the floor. He said, "Dad, are you going to get up anytime soon?"
After no response, he walked over and tapped him. Still no response. The 13-year-old sprang into action and called out to his brother, who started lifesaving compressions while Jack called 911.
The young heroes had learned CPR while attending the Junior Lifeguards program. This January, the Los Angeles County Fire Department awarded them certificates of recognition during a Hermosa Beach City Council meeting, stating that they exemplify the department's values of caring, courage and teamwork.
Participating in Junior Lifeguards is something of a rite of passage in the South Bay community. Many kids including the Lowrey brothers consider it the highlight of their summers. Mom Nicola says, "The kids have to qualify for Junior Guards. When they do, it's a real proud parenting moment standing there on the sand."
During the COVID-19 shutdown, the family even created their own simulation with their neighborhood "pod" and an older cousin who works as a lifeguard— so their kids wouldn't miss out.
On that fateful fall day, James, a 15-year-old water polo player at Loyola High School, performed compressions for four long minutes before Nicola, who was running nearby, could get back and take over until paramedics arrived. Jim was shocked three times as the
family huddled in the next room praying out loud over the sound of that long, flat beep from the monitor. Then, after 27 minutes of being unconscious and the fourth and final shock, Jim's heart started beating again.
More than 350,000 people per year die following a cardiac arrest, and the Lowrey family now advocates for more widespread CPR training. Jim says his family not only saved his life but preserved the quality of his life. Nicola, who has many years of emergency medical training, shares that the immediate, constant and correct administration of compressions at 100 to 120 bpm (to the beat of "Staying Alive") is the most effective thing you can do to save a life.
If the brothers had waited for help to arrive during those first few moments instead of taking quick action, this would be a tragic rather than inspiring story. James said that while some people might freeze in this
84 |
"AS A PARENT, YOUR CHILDREN'S LIVES ARE IN YOUR HANDS. THIS WAS DEFINITELY A ROLE REVERSAL, AND LUCKILY, I WAS IN GREAT HANDS."
situation, his younger brother "certainly can think straight under pressure." Jack said that James' actions came as "no surprise."
James loves to surf and was awarded "most inspirational" at his water polo banquet. He is a humble young man with an easy smile. He is grateful that his dad is alive and can't wait to once again travel to new surfing spots together. "It is definitely a gift to have him here and talk with him and do stuff with him every day," he shares.
Jack, an animal lover, attends American Martyrs School. He seems a bit uncomfortable with all the
attention, but is a happy, charming kid who lights up when talking about science or baking.
The Lowreys are touched and grateful for their friends, neighbors and community that stepped in to help and support them. With Jim fully recovered, they are focused on enjoying life together and looking forward to their upcoming celebration trip to Australia, which will include surfing for James and exotic animals for Jack.
Jim says it best: "As a parent, your children's lives are in your hands. This was definitely a role reversal, and luckily, I was in great hands." ■
86 |
REGISTER NOW SUMMER CAMPS BEGIN JUNE 19 www.manhattanbeach.gov/summercamps
THE ART OF UNITY
Amy Keller
Andrew Elkin
Ashley Picillo
Bill Fishel
The Brien Family
The Burkhardt Family
Chait Gudiseva
Chris Hester
CT Douglass
Dan Wonderly
David Brubaker
Eddie Donaldson
Edwina Klein
Galo Pesantes
Gilbert Gonzalez
J Ben Bourgeois
Jake Payzant
Jen Wei
Jennifer Cole
Jessica Tran
Joseph Maiolo
Kurt Richard
Lindsay Rielly
The Miehls Family
Scott Canales
Y'all
Thank 1922 2022
Scott King
Silverberg Family Fund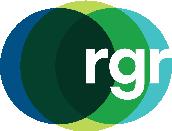 Suzanne Zimmerman
The Peltier Family
The Puterbaugh Family
www.INDIVISIBLEARTS.org ANNUAL FUNDRAISER TO BENEFIT
YOU
THANK
you for helping us make this year a smashing success!
Victoria White have Hearts of Gold! A South Bay 501(c)(3) EIN #81-3461706
Restaurant Guide
Spring is here! Our local restaurants are ready to welcome you for a delicious meal. Check out these venues ready to take your reservation and give you a memorable dining experience.
SPECIAL ADVERTISING SECTION
BOA Steakhouse
The bold, modern BOA is unlike any other steakhouse, serving a wide selection of prime steak and seafood alongside a full bar in a vibrant space.
Manhattan Village
3110 Sepulveda Blvd., Manhattan Beach 310-683-4080 boasteak.com
IG: @boasteak_mb
Captain Kidds Fish Market & Restaurant
Serving the freshest seafood in the South Bay since 1976. A Redondo Beach landmark in the heart of King Harbor. Multiple indoor-outdoor patios and seafood delivered daily.
209 N. Harbor Drive, Redondo Beach 310-372-7703 | captainkidds.com
IG: @captainkidds
Casa Playa
Family-owned taqueria in Riviera Village awarded "Popular in the Southland" by the Los Angeles Times. Serving homemade traditional favorites and plantbased alternatives.
1903-1/2 S. Catalina Ave., Redondo Beach 310-791-CASA (2272) casaplayarestaurant.com
IG: @casaplaya_redondobeach
catalina kitchen
Savor an opulent array of epicurean delights along the scenic oceanfront at Terranea Resort, including the craveworthy Friday Night Seafood Buffet and Sunday Brunch Buffet.
100 Terranea Way, Rancho Palos Verdes 844-207-5121
terranea.com
IG: @terranearesort
COMPAGNON Wine Bistro
COMPAGNON Wine Bistro pays tribute to the classic southern French bistros where good food, good wine and friends come together to create the special joie de vivre.
335 W. 7th St., San Pedro 424-342-9840
compagnonbistro.com
IG: @compagnon_winebistro
FB: @compagnonwinebistro
Día de Campo
A blend of old-school and new-school Mexican. Join us for weekend brunch, dinner and happy hour!
1238 Hermosa Ave., Hermosa Beach 310-379-1829
diadecampohb.com
IG: @diadecampohb
SPECIAL ADVERTISING SECTION 90 | restaurant guide
Gabi James
We bring Spanish and coastal French food with California soul to the South Bay, alongside an innovative bar rooted in gin that's not to be rivaled.
1810 S. Catalina Ave., Redondo Beach 310-540-4884
gabijamesla.com
IG: @gabijamesla
Great American International Seafood Market
Your local source for all things seafood! Sourcing responsibly from around the world. Ready-to-eat fresh salads, seafood salads, hot soups and more available daily.
Golden Cove Center
31224 Palos Verdes Dr. W., Rancho Palos Verdes 310-750-6074 | greatamericanseafoodmarket.com
IG: @great_american_seafood_market
Lido di Manhattan
Offering handmade pasta, fresh seafood, steak and an extensive wine list—the perfect spot to host private parties and events. Lido also offers full-service catering.
1550 Rosecrans Ave., Unit G, Manhattan Beach 310-536-0730
lidodimanhattan.com
IG: @lidomanhattanbeach
Little Sister
Menu showcases the rich collisions of food and culture from the European colonization of Southeast Asia. Join us for lunch, dinner and happy hour!
247 Avenida del Norte, Redondo Beach 424-398-0237 | IG: @littlesisterrb
830 S. Pacific Coast Hwy., Suite 100, El Segundo 424-835-9878 | IG: @littlesister_thepoint dinelittlesister.com
Mercado Manhattan Beach
Classic, contemporary cuisine inspired by fresh, local ingredients and Chef Jose's Mexican roots. Enjoy tacos, carnitas, mole enchiladas, guacamole and flan.
Manhattan Village
3212A N. Sepulveda Blvd., Manhattan Beach 310-545-0388 | cocinasycalaveras.com
IG: @mercadomanhattanbeach
Pacific Standard Prime
A modern steakhouse with a California vibe serving seasonal and sustainable food and wine. Join us for dinner, our vibrant bar scene and weekend brunch!
1810 S. Pacific Coast Hwy., Redondo Beach 424-247-7521
pspsteak.com
IG: @pspsteak
restaurant guide SPECIAL ADVERTISING SECTION | 91
Playa Hermosa Fish & Oyster Co.
At the waterfront of Hermosa Beach Pier, we provide elegant, family-friendly service with fresh seafood, steaks, wine and spirits, and an extravagant raw bar.
19 Pier Ave., Hermosa Beach 310-504-0088
playahermosaoyster.com
IG: @playahermosaoyster
Primo Italia
For generations, our families have enjoyed the tradition of homemade pastas, sauces, vino e dolci—and we invite you to participate in that culinary heritage.
24590 Hawthorne Blvd., Torrance 310-378-4288
eatprimo.com
IG: @primo_italia
Pura Vita
100% plant-based Italian restaurant serving house-made pastas and Neapolitan pizza. Organic, sustainable, clean ingredients and gluten-free options. Enjoy our full bar serving natural biodynamic wines and organic craft cocktails with a sunset view.
320 S. Catalina Ave., Redondo Beach 424-304-2247 | puravitalosangeles.com
IG: @puravitaredondo
R/10 Social House
Located in Redondo Beach's Marina, R/10 Social House is a neighborhood gastropub offering farm-to-table food, handcrafted cocktails and a selection of intriguing, affordable artisan beers and wines.
179 N. Harbor Dr., Redondo Beach 310-798-2500 | r10socialhouse.com
IG: @r10socialhouse
Radici
An upscale, family-owned restaurant specializing in authentic cuisine from the Abruzzo region of Italy.
934 Hermosa Ave., Hermosa Beach 310-318-0778
radicihermosabeach.com
IG: radici_hb
Riera's Place
A family-run deli offering a wide range of breakfast burritos, sandwiches, salads, fresh poké, Sicilian-style pizzas and catering services. Monday through Saturday: 10 a.m. to 6 p.m. Closed Sunday.
1908 S. Pacific Coast Hwy., Redondo Beach 310-316-1908
rierasplace.com
IG: @rierasplace
SPECIAL ADVERTISING SECTION 92 | restaurant guide
Riviera Mexican Grill
Serving the best Mexican food in the South Bay since 1996. Enjoy our famous fish tacos and margaritas; multiple outdoor patios. See you at the Riv.
1615 S. Pacific Coast Hwy., Redondo Beach 310-540-2501
therivmex.com
IG: @therivmex
Rock'N Fish
At the foot of the Manhattan Beach Pier, this welcoming spot offers delicious food, spirits, warm smiles and American regional cuisine highlighting seafood, steaks and spirits.
120 Manhattan Beach Blvd., Manhattan Beach 310-379-9900
mb.rocknfish.com
IG: @rocknfishmb
Sea Level
Premiere waterfront restaurant at Shade Hotel Redondo Beach featuring California coastal cuisine, beach-inspired indooroutdoor seating, happy hour, weekend brunch and live music. Open daily.
655 North Harbor Dr., Redondo Beach
rb.shadehotel.com/dine
310-921-8950
IG: @sealevelrb
Silvio's South American Lounge and Grill
A local favorite, serving the rich flavors of South America. Indulge in chef-driven seasonal menus, signature cocktails, heated patio, ocean views and laid-back atmosphere. Reservations recommended.
20 Pier Ave., Hermosa Beach 310-376-6855 | silviosloungeandgrill.com
IG: @silviosgrill
Steak & Whisky American Tavern
Enjoy handcrafted cocktails, by-the-glass wines and classic dishes from a chef-driven menu in the cozy ambience of an intimate dining room.
117 Pier Ave., Hermosa Beach 310-318-5555
steakandwhisky.com
IG: @swtable
Sushi Roku
A pioneer of contemporary sushi, incorporating diverse, nontraditional ingredients from Latin America and Europe into izakaya-style bar fare.
Manhattan Village
3110 Sepulveda Blvd., Manhattan Beach
310-683-4060
sushiroku.com
IG: @sushirokumanhattanbeach
restaurant guide SPECIAL ADVERTISING SECTION | 93
The Brews Hall
With four food concepts, two breweries and a full bar in partnership with George Lopez and Colin Cowherd, there's something for everyone!
21770 Del Amo Circle East, Torrance, 310-294-9838
73 Pier Ave., Hermosa Beach, 424-348-0800
thebrewshall.com
IG: @thebrewshall
The Original Red Onion
Celebrating its 60th anniversary, the Red Onion Restaurant has been a Palos Verdes favorite for three generations. Still owned and operated by the founding family.
736 Bart Earle Way, Rolling Hills Estates 310-377-5660 originalredonion.com
The Rockefeller
The South Bay's original gastropub, with locations in Redondo Beach, Hermosa Beach and Manhattan Beach. Locally owned since 2011.
1707 S. Catalina Ave., Redondo Beach
418 Pier Ave., Hermosa Beach
1209 Highland Ave., Manhattan Beach
eatrockefeller.com | IG: @eatrockefeller
The Strand House
Featuring 180° sweeping views of the Pacific Ocean and a California coastal menu that highlights the bounty of produce available year-round in Southern California.
117 Manhattan Beach Blvd., Manhattan Beach 310-545-7470
thestrandhousemb.com
IG: @strandhousemb
Un Caffè Altamura
Locally owned cafe and wine bar indulging in the marriage of simplicity and quality. Midweek dinner club coming soon! Join the movement.
1140 Highland Ave., Manhattan Beach 310-546-4663
IG: @un.caffe.altamura
zinc@shade
Located at Shade Hotel Manhattan Beach. Fusing the coastal lifestyle and energy of L.A. nightlife, this festive, picturesque environment is perfect for your next event.
1221 N. Valley Dr., Manhattan Beach
mb.shadehotel.com/dine
310-698-5559
IG: @shadehotelmb
SPECIAL ADVERTISING SECTION 94 | restaurant guide
discover southbay on instagram @OURSOUTHBAY Natural, appreciable results for you, but undetectable by others. Our way of helping you look your best without looking overdone. Laser Treatments & Injections Since 2004 310.373.5000 | www.celibre.com | Torrance, CA | 95
Dynamic Duo
MANHATTAN BEACH MAKES ROOM FOR TWO CROWD-PLEASERS: BOA STEAKHOUSE AND SUSHI ROKU.
Written by Ursula Beatt
Living in Manhattan Beach for three decades, I've watched our local dining scene experience three significant waves. The first wave swept in renowned chefs and started a lively, exciting food scene mostly in the downtown area. In the last decade, new and revised shopping venues brought in another batch of fun dining experiences designed for local families as well as visitors from outside The Bubble. Now a third awakening comes with the arrival of well-known Los Angeles establishments, most recently in the form of BOA Steakhouse and Sushi Roku at the revitalized Manhattan Village.
Upon entering BOA's gorgeous, 10-foot wooden door, you're immediately transported to a cosmopolitan space. Coupled with beach flair is an intriguing worldliness not expected in a small ocean town … yet so appreciated.
The space is breathtaking. A small lounge is shared with a sweeping bar that invites you to stop for a drink and presents a great list of cocktails and wines. The hungry guest will meander past the bar into a large and open space, made intimate with well-curated islands of plants, booths and attractive lighting.
The menu does not disappoint. With bold, innovative food—delicious to the palate of the discriminating foodie and made with the freshest ingredients—this is a steak house reinvented to please the gourmet world traveler. Highlights include the heirloom tomato burrata—a taste of Italy with every bite; a filet mignon— exquisitely tender and flavorful, perfectly paired with a crisp Caesar salad; and flawlessly cooked and seasoned
asparagus. The 40-day dry-aged New York strip will blow you away.
Even the waiters are a class act: professional, efficient, impeccably dressed and at your service. Well-seasoned manager Jamie Rousak shares, "I came to Manhattan Beach by coincidence a few years ago and instantly knew this was a very special place. I knew I would want to return and help create and manage a top-notch, worldclass restaurant here." No doubt he succeeded.
Sushi Roku, just next door to BOA, has been a favorite of Los Angeles sushi lovers since 1997 with its upscale Japanese dining and uncompromisingly, consistently delicious food. Architecture firm Finn Wijatno played with art, color and materials in an unusual way when creating the space, which is enhanced by a wall of screens displaying digital art for purchase. There is a small, delightful garden patio for those who love to eat outdoors.
The menu floods your senses with a selection of fabulous dishes that come to life on your palate. The food elicits silence at first as you focus on the flavors exploding in your mouth. Then a flood of words erupts as you describe the immense pleasure to those who share your table. The Roku Izakaya Feast is a great bargain at $75 per person, offering favorites from the entire menu. The world's best mixologists have clearly been working on the cocktail list, which offers an intriguing blend of classics with a Japanese twist.
BOA Steakhouse and Sushi Roku side by side are a brilliant concept: a steak house, big and vibrant, paired with the serene and stylish sushi house. Leave your car with the shared valet and take your pick. Neither will disappoint. ■
96 |
New Chapter
WRITER LAURIE JAMES GOES FROM SANDWICHED TO ENLIGHTENMENT—HELPING OTHERS ALONG THE WAY.
To the outside world, Laurie James appeared capable and carefree. But life took a turn when her marriage started to crumble and her mother suffered a heart attack. After eight tumultuous years of feeling squashed between caring for her mother and raising her daughters, she chose a path toward self-actualization. With self-care as a priority, today she is an author and a life coach.
Her book Sandwiched characterizes this particular period in her life. "I was sandwiched between caring for my elderly parents, managing unreliable caregivers and raising four teenage daughters," Laurie says.
Journalist Christine Ro, in her story for BBC Worklife entitled "Why The 'Sandwich Generation' is so Stressed Out," reports that this trend is common. "We're also seeing more 'triple-decker sandwich' individuals. This involves, for instance, people in their 60s helping to care for their grandchildren, which allows their adult children to work, as well as supporting their own parents in their 90s."
As such, it became increasingly hard for Laurie to take care of herself, and stress began to take a toll. For the sake of her daughters, she quashed the feelings and soldiered on.
Laurie's life changed after her twin daughters headed off to college. Armed with her can-do attitude, she evaluated the signs popping up in life and sought a path to let go and rediscover herself. One thing Laurie does not regret is staying home to raise her daughters—something she says is both her proudest and most challenging accomplishment in life.
Laurie's mom has since passed away, and her four daughters are adults now. "I'm a free bird, not an empty
nester," she adds. She sought yoga and therapy and rediscovered nature. "It was an opportunity for me to spread my wings and do a lot of things I wanted to do that I put off because I intentionally put my kids first."
With a bachelor's degree from California State Polytechnic University, Pomona, Laurie continued her education with writing courses through the extension program at the University of California, Los Angeles. The deeply personal Sandwiched is her first book. She also wrote a two-part blog post for the nonprofit South Bay Families Connected entitled ADD and My Kid.
"I admire her authenticity and willingness to share the challenges in her life, especially those as a parent," shares Laura McIntyre, founder and creative director of South Bay Families Connected. "She has helped other parents know they aren't alone."
Laurie now knows she has everything she needs within her to create the life she desires, and she wants to share that knowledge with other women. Now a certified coach by the International Coaching Federation, she enjoys guiding women who are searching for happiness and helping them discover what that means to them.
Laurie has found love again and is embarking on blending the two families. She recently transitioned from working as a transformative coach to a relationship coach, helping women find more joy in their dating lives. Laurie believes some of the primary elements to begin this process are to understand your attachment styles and to have a relationship with yourself.
"It's hard to trust when many people you loved hurt you," explains Laurie. "But the right person will show you how to trust again." ■
| 99
Written & photographed by Kat Monk
house to home
THERE ARE PLENTY OF BEAUTIFUL HOUSES IN THE SOUTH BAY. IT'S WHAT'S INSIDE THAT MAKES THEM A HOME.
Written by Amber Klinck | Photographed by Siri Berting & Lauren Taylor
"We lived for 15 years in midtown Manhattan," Leah notes. "It was bustling with tons of people, and that's what we liked about it." The couple's son, Franklin, was born in the city—a true New Yorker.
But when the pandemic hit, the Rodgers family headed to Montauk on Long Island for what they thought would be a few weeks. "We lived out there for 18 months," Leah says. But it wasn't quite the right fit. "It was so isolated, and Franklin wasn't really learning anything through virtual school."
While they were there, Greg's mother passed away. Living closer to Greg's father was a priority for the family, and soon moving to California became a topic of discussion.
"When I first came to the South Bay, honestly I just came for one weekend with Greg," Leah notes. "We said on the plane we were just looking. By the end of the weekend, we were in escrow."
It's not hard to imagine what drew the couple to the Hermosa Beach multilevel home with unobstructed views of the coast. It checked all the boxes; they just needed to make it their own. Valerie Sartini, interior designer and CEO of Treasures Interior Design, was brought in to guide them through the process. Soon after, the bicoastal collaboration began.
"One of our biggest priorities was creating a home where you can feel comfortable. We also wanted a beautiful aesthetic, but we needed it to be warm and inviting—very family-living," Leah says. "After that, it was our artwork."
Through art, the family shares their story throughout the home, offering guests a glimpse of who they
There was no singular incentive that inspired Leah and Greg Rodgers to move across the country. It was more a series of events all pointing west, with the start of COVID-19 being the first.
| 103
are—the things that bring them joy, tributes to places they've lived and traveled, symbols of family and unions. It's a form of expression Leah learned early in life.
"When I was growing up, my parents did a really good job of taking us to museums when we would travel," she shares. "If I ever really want to feel calm and peaceful, I love going to a museum. And when I was very young, they actually owned part of an art gallery in New Orleans."
Treasured keepsakes from Greg's side of the family are also showcased in the home. "My father-in-law gave Franklin his didgeridoo from Australia," Leah notes. Candlesticks that Greg's father purchased in Thailand are displayed in the yoga/meditation room.
The home masterfully merges old and new pieces, modern and traditional aesthetics. It's playful and interesting while maintaining a cohesive feeling throughout the home. Greg's office has a pop of neon light and a portrait of Batman. "It's not your traditional home office," Valerie says with a smile. "It's fun to work with clients who understand art. That's where a lot of families drop the ball. It really finishes the home."
In order to fully understand Leah and Greg's style, Valerie traveled to Montauk to view their artwork in person. "She got a sense of our personality and what we liked," Leah says.
In addition to curating the family's art collection in their new space, Valerie got to work adding personality to the home in other ways. "She added beautiful tile work, wallpaper and paneling. She also did a tremendous job on the lighting. Everyone who comes to the house just loves it," Leah adds.
Handmade pieces take time—particularly during a global pandemic—but the results speak for themselves. The light fixtures in the home are their own form of art, making corridors come to life. "Lighting can work like artwork," Valerie points out. "They make a statement, but they don't overpower. So it was important that everything worked together."
104 |
Ocean views reveal themselves throughout the house, but the staircase to the rooftop deck leads to the most impressive display. "We come up here all the time. It's a great space to hang out with friends, drink wine. There's a firepit … it's just wonderful," Leah says.
Not everything that led the Rodgers family to Hermosa Beach was easy, "like moving in the seventh grade when you've been through a global pandemic," Leah says of Franklin's experience. But in some ways, it feels full circle: Greg moved to Hermosa in the seventh grade as well. "His dad was in the Air Force, so they moved all over," Leah notes.
Being close to Greg's father has been such a positive experience for the family. Life is busy with activities and friends, and their new home reflects that. It's warm, inviting and a true representation of its residents. ■
"ONE OF OUR BIGGEST PRIORITIES WAS CREATING A HOME WHERE YOU CAN FEEL COMFORTABLE."
Flag Bearers
A GRASSROOTS COMMUNITY SUPPORT PROGRAM SEEKS TO INSPIRE YOUTH, VETERANS AND THEIR FAMILIES TO REACH GOALS IN ACADEMICS, ATHLETICS, AND PERSONAL AND PROFESSIONAL GROWTH.
Written by Tanya Monaghan | Photographed by Jason Kihara
Back in 2011, two South Bay friends and business colleagues, Adam Deierling and Tom Sheets, decided to jump on their bikes and ride from Manhattan Beach to Santa Barbara for a pitcher of beer. During this bike ride, they came up with the idea for their buddies to play golf at the Marriott golf course—calling it The Hack, as none of them are particularly stellar at the game. Adam admits that it had very little to do with charity at its inception, but it morphed into a philanthropic event before the tournament began.
The first tournament was held in 2012, bringing the friends together to chip in and choose a charity. That first year they raised $8,000. Tom and Adam, who both work in commercial real estate, utilized their working relationships to build a regular tournament from there.
Christian Sorenson, a longtime friend of Adam's as well as a go-to contractor in the industry, came on as a sponsor for the events. They have held the tournament five years in a row, each year growing in attendance and money raised.
Tom and Adam started developing committees to help with fundraising, and Chris became the lead sponsor—playing an instrumental part in leadership and support. Adam describes Chris as one of the most generous people he has ever met. He was a great resource in helping the organization decide the best way to allocate the funds raised.
Chris had a relationship with a group called Nicks Kids and was already contributing to their cause, so it seemed a good candidate. Nicks Kids was started by
LAPD officer Jeff Joyce (also the brother of one of Chris' lead employees). "Jeff is a remarkable officer and human being," Adam shares. "He's the outreach officer for kids living in Nickerson Gardens—the largest public housing development west of the Mississippi River." In 2020 they filed a 501(c) to help support these kids, and FLAG was born.
"FLAG is the foundation for learning, athletics and growth. This encapsulates the core values needed to support underprivileged youth," says Adam. "We wanted to stay focused and local so that we could directly see the impact, which can be seen in the daily work Jeff Joyce is selflessly doing in Nickerson Gardens. He is helping underprivileged kids who have no outlet and aren't motivated to go to school."
According to Adam, most of these kids don't see a bright future ahead. Jeff has seen this firsthand. He saw the need to give these kids an outlet via academics and sports, so he set up the Nicks Kids program. Through it, Jeff and his team currently support 45 kids. Every kid that goes through Nicks Kids has graduated high school. Prior to the program, the graduation rate was a mere 10%. Each kid in the program is held accountable to carry a certain GPA. Currently, the program average is 3.5.
"This is all Jeff's work, and he doesn't get paid to do it," says Adam. "He has done this over the years all on his own time. The main thing that FLAG does is provide what we can for Jeff to do the work and sponsor the kids through high school or with private education."
106 |
Gabriel Banuelos and Adam Deierling
Gabriel Banuelos receiving the Billie Jean King Youth Leadership Award at the ESPY Awards
FLAG board members Adam Deierling and Christian Sorenson
FLAG went from raising $8,000 at the first tournament to raising $91,000 at the most recent. They hold two fundraising events each year: the original The Hack and a cornhole outing called The Sack. Chris attributes the success over the years to the philanthropic generosity of the community.
"We facilitate a vehicle for these groups and our friends to give, and fortunately we are surrounded by many givers," he says. "The majority of our support comes from the South Bay—largely from the commercial real estate industry. There is a long list of big entities that support Nicks Kids. It does pull on the heartstrings of a lot of people. Everyone wants to help, and that is the main reason we do all this."
Chris loves seeing the direct impact of the giving and has personally supported one of the first pupils of Nicks Kids, Gabriel Banuelos. Chris paid for his private education at Verbum Dei Jesuit High School, where Gabriel far
exceeded all expectations—graduating with a 4.3 GPA. Gabriel was accepted to 19 universities across the nation and chose to attend UCLA with a major in biology. He received the esteemed Billie Jean King Youth Leadership Award in 2021 for his leadership and dedication to Nicks Kids. He was chosen out of 500 national applicants and was presented with the award in New York City at the ESPY Awards.
Chris is also proud of the impact that has extended beyond the individual kids. "Before Nicks Kids, the parents had nothing to rally around. Parents that wouldn't even talk to each other because of their political or gang affiliations are now rallying together around the program."
Recently, FLAG decided to extend its support to veterans. As Chris explains, "We chose the nonprofit Ruck for Veterans similarly because we can directly impact people who are right here in the community."
108 |
Ruck for Veterans was started by Gardena police officer Matt Pech to help veterans dealing with posttraumatic stress within our community. There are thousands of vets living in the South Bay who selflessly served our country. Growing up in Torrance, Matt saw a deficiency in getting them acclimated back into society.
"Usually their only way of being able to talk to each other and vent is at bars. And alcohol can be a dangerous thing for people who may be depressed," says Chris. "Matt's idea was to provide a healthy outlet where these like-minded individuals can meet and figure out how to get back into society. They put 'rucks' on and get physically engaged, kind of like a boot camp. They meet at the avenues of Redondo Beach, exercise on the beach, and then Matt buys them all a meal where they talk it out in a safe place with people whom they can relate to."
FLAG supports the goal to provide a facility for vets to meet, put job applications together, get job interviews and ultimately find work. FLAG has also begun a college and career mentorship program, which has opened many doors in the fields of logistics, commercial real estate, construction and insurance.
In turn, Nicks Kids is evolving into the next phase and offering kids support on their career path as they enter adulthood. Adam set up a day to teach Nicks Kids about banking, credit cards and finance. Chris says, "We are breaking the cycle one kid at a time, but then that one kid will have an exponential effect on his/her family down the line."
When Jeff first started Nicks Kids, some of the participants were getting jumped for their shoes and soccer balls while walking the two blocks to the facility just on the outskirts of Nickerson Gardens. Jeff wasn't going to let this stop them and figured out a way to scrounge up enough money to buy a van to drive them the few blocks. As the program started to grow and gain recognition for helping kids, the community stepped up to protect the group—another real example of the everexpanding positive impact of the work they are doing.
The Nicks Kids team has found sports to be not only a healthy outlet but also a huge motivator. At the Nicks Kids site there is an academic building and a study hut, which also doubles as a safe house. Here they can study, do homework and use computers. As a further incentive, as long as the students maintain a good GPA and adhere to good character standards, they also get access to the soccer fields.
Jeff knows that academics lay the foundation for these kids to have a better life, but sports are also a great motivator and teacher. FLAG is looking to partner with notable local soccer entities to help secure and revamp more fields for the kids to safely play on.
What began as a long ride between friends has turned into a vehicle to help uplift communities in need. People born into difficult circumstances with few prospects have been transformed into proud flag-bearers of success in those communities—South Bay friends flying strongly in support. ■
| 109
"FLAG IS THE FOUNDATION FOR LEARNING, ATHLETICS AND GROWTH. THIS ENCAPSULATES THE CORE VALUES NEEDED TO SUPPORT UNDERPRIVILEGED YOUTH."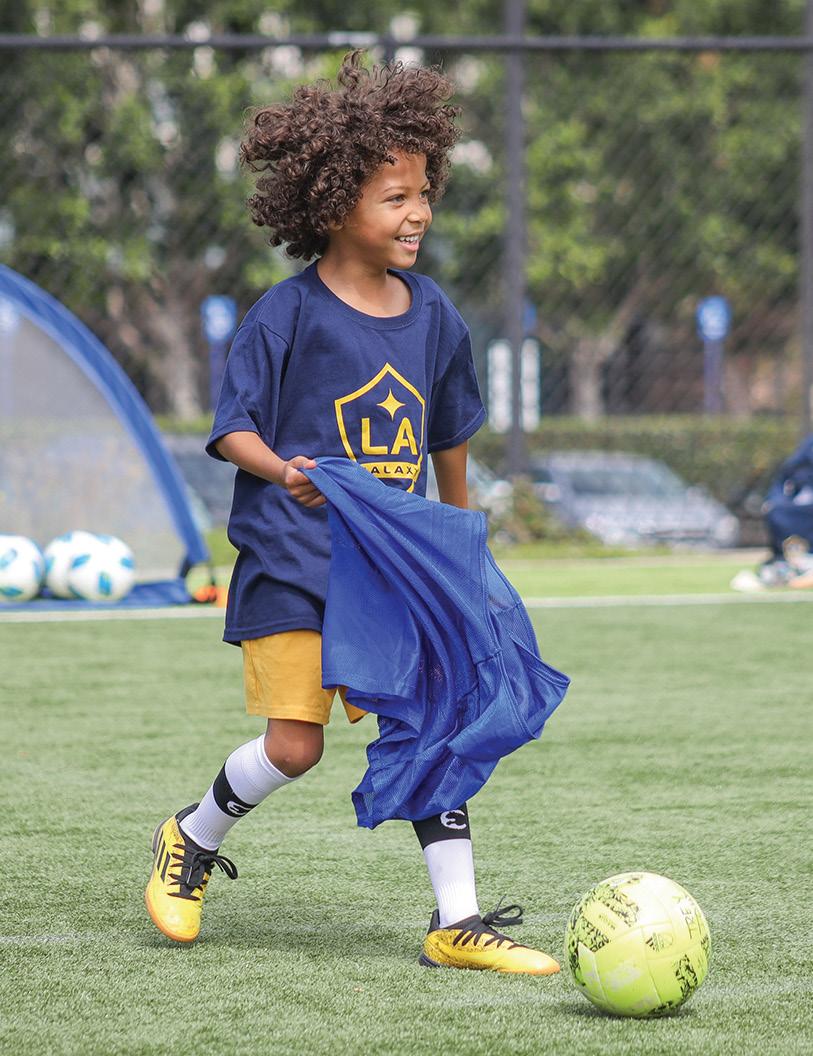 ALL ABOUT KIDS
When it comes to raising children, there is no better place to do it than the South Bay. We have a plethora of trustworthy businesses that provide stimulating care and a loving environment for our kids and help us navigate parenthood. In this All About Kids profiles section, you'll discover some of these organizations and get to know the people behind them. They remain firmly committed to cultivating bright, confident and capable young people—our legacy and our future.
WRITTEN BY LAURA L. WATTS
SPECIAL ADVERTISING SECTION 112 NOTRE DAME ACADEMY 114 PENINSULA MONTESSORI SCHOOLS 116 LA GALAXY YOUTH PROGRAMS 118 ROLLING HILLS PREP, REACH AND RENAISSANCE SCHOOLS 120 CHADWICK SCHOOL 121 ROLLING HILLS COUNTRY DAY SCHOOL 122 THE SKIN FAIRY 123 VISTAMAR SCHOOL 124 PENINSULA HERITAGE SCHOOL 125 RIVIERA HALL LUTHERAN SCHOOL
NOTRE DAME ACADEMY
Notre Dame Academy is a Catholic, college-preparatory high school for girls in grades 9–12. The Sisters of Notre Dame founded Notre Dame Academy in 1949. The school has long partnered with Catholic schools and parishes, as well as with public and charter schools as far south as Long Beach. In addition to a robust academic core, Notre Dame Academy (NDA) offers students opportunities in athletics, entrepreneurship and the arts.
DESCRIBE SOME OF YOUR INSTRUCTORS' ACCOMPLISHMENTS.
A dedicated team of expert educators nurtures our students as they strive for excellence. More than 80% hold advanced degrees in their field, and many serve as AP readers in their specialties for the College Board each summer. In addition, many win grants for their departments. Most recently, two of our instructors earned grants to support professional development, lab materials, educational software and digital resources for the STEM and humanities departments.
TELL US ABOUT SOME STUDENT ACCOMPLISHMENTS.
All NDA graduates are accepted to college, and this year 86% of those who applied early decision were accepted to their first-choice college. Also among this class are a Posse Scholar, two QuestBridge Scholars, and three student-athletes who committed to playing volleyball and soccer at the collegiate level. The graduating class of 2022 was awarded about $18 million in college scholarships. Many of our graduates are National Merit Scholars, Lifetime Sealbearers of the California Scholarship Federation and members of the National Honor Society. Nineteen members of the class of 2022 were AP Scholars.
WHAT ARE SOME HIGHLIGHTS OF YOUR ACADEMIC PROGRAM?
NDA's comprehensive curriculum challenges each girl to develop her gifts and maximize her potential. A rigorous physics-first science sequence prepares students for advanced
science courses in the upper grades. In addition, Regals have the opportunity to choose from 18 AP courses in every discipline. Currently in its second year, the school-wide Emphasis Program offers unique learning opportunities within and outside the classroom. Through student-led workshops, the symposium encourages curiosity through exploration and discovery. Combined with inquiry-based curricular experiences and experiential learning, our unique Emphasis Program challenges students to gain deeper knowledge of the world around them, develop passions and solve real-world problems.
WHAT TYPES OF SUPPORT DO YOU OFFER STUDENTS BEYOND ACADEMICS?
The Office of Women, Culture, and Community guides the vision for student life by unifying our diversity, equity and inclusion initiatives with our honor code efforts, all grounded in our Catholic faith. Through their collaboration with student leaders in the affinity groups, campus ministry, clubs and organizations, and student council, the team has begun to reimagine the values of sisterhood, excellence and service on campus.
Regals also benefit from a robust, fouryear advisory program, which offers smallgroup, student-centered spaces facilitated by a faculty moderator. The program provides not only an opportunity to build a relationship with a trusted adult on campus but also a brave space to tackle the academic, social and moral questions teenage girls face.
TELL US ABOUT YOUR EXTRACURRICULAR OFFERINGS.
Ten athletics teams, four levels of dance instruction, an award-winning drama program, and myriad clubs and affinity groups offer opportunities for skill building and leadership development beyond the classroom. We also offer courses in disruptive innovation as part of our Duddy Innovation Center for Excellence as well as STEM cocurricular teams in robotics and rocketry. Our Mock Trial and Academic Decathlon teams regularly win awards, and our drama students consistently rank in the Drama Teachers Association of
Southern California competition. Our new Speech & Debate team excelled in their fall tournaments, and our Rocketry team competed in the national finals of The American Rocketry Challenge, earning a spot in the Final Fly-Offs round.
WHAT'S THE MOST IMPORTANT THING STUDENTS LEARN AT YOUR SCHOOL?
A Notre Dame Academy graduate demonstrates faith, excellence, vision and leadership, and service and compassion. Our comprehensive curriculum prepares her to lead a life characterized by spiritual and moral growth, social responsibility and empathy, and a love of learning.
WHAT ARE SOME WAYS PARENTS CAN ENHANCE THEIR CHILD'S EDUCATIONAL EXPERIENCE?
Notre Dame Academy acknowledges that parents and guardians are the primary educators of their children and therefore partners with them to promote the growth of each student. With that in mind, we not only seek to affirm the values taught at home but also offer opportunities for each student to take responsibility for her own moral and spiritual growth. In addition, parents are welcome to get involved in opportunities on campus—from sports to musical theatre to wellness activities.
HOW DOES YOUR SCHOOL DEMONSTRATE COMMUNITY PHILANTHROPY?
NDA cultivates an environment in which students are empowered to live Catholic values and put their faith into action. We encourage a culture of philanthropy by providing monthly service opportunities and annual retreats with a service component.
HOW DO YOU HELP YOUR STUDENTS FEEL AT HOME?
Our students develop a unique sisterhood and deep sense of community through annual retreats and team-building activities. A faculty dedicated to student success nurtures and challenges girls with teaching methods focused on how girls learn.
SPECIAL ADVERTISING SECTION 112 | 2851 OVERLAND AVE., LOS ANGELES | 310-839-5289 | ACADEMY.NDASLA.ORG | @REGALGRYPHONS
ALL ABOUT KIDS PHOTOGRAPHED BY SHANE O'DONNELL
PENINSULA MONTESSORI SCHOOLS
Founded in 1978, Peninsula Montessori Schools educate the whole child and allow freedom of movement, unlike traditional classrooms. The school has two campuses: Rancho Palos Verdes serves 250 students ages 18 months to 12 years, and Redondo Beach serves 80 students ages 18 months to 6 years. In addition to academics, the school offers gymnastics, karate, dance, yoga, tennis, soccer, chess, music, art, computer and physical education.
WHAT ARE YOUR SCHOOL'S GOALS?
Our goal is to nurture a child's natural inclination to learn in a safe and stimulating environment. In addition, we strive to promote appreciation and respect for self and others, and foster independence and enthusiasm for learning.
WHAT ARE A FEW OF THE HIGHLIGHTS OF YOUR ACADEMIC PROGRAM?
The Montessori curriculum is highly individualized. Students in our school can explore activities and concepts at their own pace. This naturally encourages them to delve into more challenging areas, which accelerates their educational experience. Learning occurs at a comfortable pace for each student rather than imposing a onesize-fits-all approach. Montessori students learn how to learn. They are accustomed to research and to tackling new subjects. They learn that risk-taking is vital for achieving success. Without adult-imposed competition in the classroom, children help one another problem-solve collaboratively.
WHAT TYPES OF SUPPORT DO YOU OFFER STUDENTS BEYOND ACADEMICS?
Our children learn to be mindful, which is essential in today's world. Technological advances, while offering many great opportunities, also put us at risk of losing connection with ourselves and others. We are becoming increasingly hurried and distracted. Our mindfulness program gives
our students the skills they will need to go through life with awareness, compassion and clarity. Our children take an active part in classroom management and have daily meetings to discuss any issues that arise. They learn how to cope and manage situations, making conscious choices to work with others peacefully. With less stress, they are happier and healthier, blooming into their own unique potential.
SHARE YOUR THOUGHTS ON THE IMPORTANCE OF HOMEWORK
Homework in a Montessori setting is an extremely hot topic. Our main concern is helping our students find a balance of freedom with responsibility. Knowing that our students move into middle school once they have completed our program, it is important that they learn how to focus their thoughts for a specific amount of time on homework, which will certainly be a requirement in later years. We also recognize that family time and extracurricular activities are very valuable. For that reason, the children's homework is assigned once a week and may be completed as they see fit. It is always adjusted to each child's level of development and abilities.
WHAT DO STUDENTS LOVE MOST ABOUT YOUR SCHOOL?
Our students know they are respected and cherished. They feel safe and find that their voice is heard. The children are comforted in knowing there is remarkably close adult supervision and guidance, both in class and on the playground. All forms of attempted bullying are immediately extinguished, and our children are offered alternate methods of communicating their needs and feelings.
WHAT DOES YOUR SCHOOL OFFER THAT IS UNIQUE?
Peninsula Montessori School is the only authentic Montessori school with fully
accredited teachers in Palos Verdes and Redondo Beach that extends through fifth grade. We emphasize learning through all five senses, not just through listening, passive observation or reading. Our students learn through the use of beautifully crafted materials designed to transport the child step-by-step from the most concrete to the most abstract exercises. With multiage grouping, communities are formed in which the older children share their knowledge with the younger ones and develop effective communication skills. They leave our program with confidence, ready to enter the next phase of their educational journey.
WHAT STEPS DO YOU TAKE TO ENCOURAGE INCLUSIVITY?
Preschool children are inquisitive by nature. They constantly observe, analyze and try to make sense of what they see and hear. They readily identify all types of differences. What children learn and witness from family members and others in their communities plays a major role in how they view people who are different from them.
At Peninsula Montessori School, we celebrate all cultures through historic and geographic research, song, dance, arts, cuisine and other studies. Our annual International Festival takes place in March. Each classroom selects a country to explore, and the children create a "museum" displaying artifacts of the people whose culture they are studying. The entire school goes on a walking tour of each country, sampling international foods and sharing the excitement of their explorations with one another.
We welcome parental involvement and encourage our parents to talk to their children about their heritage and share precious anecdotes that have been handed down to them from generations past. We culminate our studies with three days of song and dance performances, giving our students a memorable experience they will long remember.
SPECIAL ADVERTISING SECTION 114 | 31100 HAWTHORNE BLVD., RANCHO PALOS VERDES | 310-544-3099  907 KNOB HILL AVE., REDONDO BEACH | 310 540-9742  PENINSULAMONTESSORI.COM
ALL ABOUT KIDS PHOTOGRAPHED
BY TAMEKA JACOBS
LA GALAXY YOUTH PROGRAMS
Owned by Major League Soccer team the LA Galaxy, LA Galaxy Youth Programs have been running locally for 10 years. The programs offer a professional, fun, fast-paced soccer experience for players ages 18 months to 16 years and all levels of ability. The camps, trainings, classes and leagues help kids grow as an individual and as an athlete.
WHAT DO LA GALAXY YOUTH PROGRAMS TEACH KIDS AND PARENTS?
We offer specialized training sessions focused on age-appropriate technical and tactical development. The activities encourage creativity and solidify basic skill sets that are critical to development in all areas of soccer. Several past LA Galaxy Youth participants have gone on to sign with the LA Galaxy Academy.
For our program staff and coaches, it is not only the player on the field but also the person we are helping build off the field. Our programs teach life skills that are crucial to youth development: friendliness, teamwork, inclusivity, cooperation, sportsmanship, hard work, communication, problem-solving, decision-making and more.
We also strive to support parents in their own soccer journey and guide them to become strong stewards of the game. Our staff is eager to answer questions, provide feedback and encourage further soccer education. Our program for the youngest ages (Galaxy Juniors, presented by Dignity Health) even invites parents to join their players on the field, granting them the opportunity to deepen their relationship with their kids and to connect with other parents— ultimately expanding their soccer community.
HOW DO HEALTH AND WELLNESS PLAY A ROLE IN WHAT YOU OFFER KIDS?
Health and wellness are at the core of LA Galaxy Youth. Using soccer as the medium, our programs are built to improve kids' cardiovascular health, coordination,
strength and flexibility, along with their mental, emotional and social health. We recognize that some aspects of youth sports have become less about the child's development and more about winning. We guarantee that our soccer programs bring back the fun and reset the focus on youth development.
WHAT ARE YOUR GOALS FOR 2023?
Our 2023 goals are to welcome new community members to our programs and facilities, service our existing participants, solidify our commitment to the South Bay and grow the LA Galaxy family. With three successful South Bay locations, the LA Galaxy and Dignity Health Sports Park are excited to open Galaxy Park, a newly imagined complex on the campus of Dignity Health Sports Park! Galaxy Park will include five 5v5 soccer fields, two futsal courts, eight pickleball courts and four padel courts. It will also be home to various other recreational activities. LA Galaxy Youth Programs will run at this location, providing more chances for community members to enjoy the beautiful game. Opening for some activities in mid-March, the official June launch of Galaxy Park will coincide with Dignity Health Sports Park's 20 th anniversary celebration.
WHAT IS YOUR DEFINITION OF SUCCESS?
It's simple: We are successful when our program participants, kids and parents are genuinely happy. We create an environment and experience that bring joy and growth. When we see the joy in the smiles, the positive feedback and return participants, we have succeeded.
HOW DO YOU ENSURE THAT LA GALAXY YOUTH PROGRAMS STAND OUT?
We are the LA Galaxy, deeply rooted in the South Bay community and Major League Soccer history. LA Galaxy Youth Programs integrate the "Galaxy Way" throughout our
program curriculum, and our coaches truly understand not only soccer development but also youth development in a way that elevates our program. By taking part in the LA Galaxy Youth Programs, you will gain a unique experience on the field and additional perks off the field: access to tickets, community events, visits from Cozmo (our awesome mascot!) and the opportunity to rep the LA Galaxy crest in your own way.
TELL US ABOUT THE LA GALAXY.
The LA Galaxy are the most successful club in the United States' top flight, Major League Soccer. From early success with outstanding players like Cobi Jones of the late '90s to the league-changing David Beckham era, with the fluidity of Landon Donovan and our current stars Riqui Puig, Javier "Chicharito" Hernández and Efraín Álvarez, the LA Galaxy have a reputation for playing stylish, attractive and flowing soccer.
We are the benchmark of progress for U.S. soccer—dedicated to winning championships, furthering the sport of soccer, providing fans with world-class experiences and enriching our community. By offering a piece of our history, heritage and tradition, LA Galaxy Youth Programs have cultivated and elevated youth players, establishing our name in the local soccer community.
WHAT DO YOU FIND MOST INTERESTING ABOUT KIDS' PERSPECTIVES?
Their openness, honesty, innocence and a heightened view of grandness. During our programs you will see players adjusting to their surroundings, being open and honest with our coaches, celebrating when they flip a cone over, screaming at the top of their lungs for a goal and becoming friends with a kid they just met. Our coaches are trained to field different perspectives and ensure each player feels welcomed and celebrated— aspects of soccer that only enhance a kid's experience at LA Galaxy Youth Programs.
SPECIAL ADVERTISING SECTION 116 | ALL ABOUT KIDS 18400 AVALON BLVD., CARSON | 540 & 555 MAPLE AVE., TORRANCE PROGRAMS@LAGALAXY.COM | YOUTH.LAGALAXY.COM | @LAGALAXYYOUTH
PHOTOGRAPHED BY KELSEY LEWIS
ROLLING HILLS PREP, REACH AND RENAISSANCE SCHOOLS
Rolling Hills Prep, REACH and Renaissance Schools serve students in grades 1–12. The schools are situated on 24 acres that feature plenty of outdoor space and a state-of-the-art beach volleyball facility. Their outdoor education program offers a weeklong outdoor adventure to students from every grade level, and students enjoy a variety of clubs, arts groups and athletics facilitated by the teaching faculty. In 1994, Rolling Hills Prep adopted four pillars as guiding principles that the schools still emphasize today: Disciplined Minds, Sound Character, Healthy Bodies and Creative Spirits.
TELL US ABOUT YOUR THREE SCHOOLS.
The REACH program was founded in 2019 to provide a specialized learning environment for students facing academic or social challenges. Utilizing a small classroom approach, REACH offers an inclusive and supportive community for every student to thrive.
The Renaissance program, founded in 2004, provides innovative educational approaches for students with learning differences such as ADHD and dyslexia. Each student is equipped with a learning support team focused on supporting executive functioning and self-advocacy. Renaissance cultivates a culture of inclusivity, curiosity and creativity.
Founded in 1981, the Rolling Hills Prep (RHP) program provides a rigorous academic curriculum in a stimulating learning environment where all teachers integrate multiple learning approaches and emphasize hands-on educational experiences. RHP challenges students to explore their strengths as they realize their limitless potential—prepare them for success in college and in their future careers and life endeavors.
All of the programs prepare students for success in college and beyond.
WHAT'S THE MOST IMPORTANT THING STUDENTS LEARN AT YOUR SCHOOL?
Our alumni often cite that beyond being well prepared academically for college, they are also well prepared to advocate for themselves. We work with students to help them uncover their potential. Part of that process is supporting students in learning how they learn best and what tools they need to be successful. Many of our alums report that they feel comfortable talking to their college professors about how they learn and advocating for what they need.
HOW DO YOU ENCOURAGE A STUDENT WHO IS FRUSTRATED?
It's all about building and having a great relationship with the student and their family. Small schools offer the advantage of stronger relationships. When a student is frustrated, we work with them to uncover the source of the frustration. Ultimately we see this as a learning opportunity or "growth" moment for both the student and the school. We help them identify the real issue, work on potential solutions and allow the student agency in determining which solution they want to try.
TELL US ABOUT YOUR LEADERS. Our school leaders are highly competent and have strong backgrounds in the areas they lead. They lead with compassion and curiosity and hold our community accountable for the high standards that we set for ourselves and our students.
WHAT'S THE BEST WAY TO ENCOURAGE A LIFELONG LOVE OF LEARNING?
Teaching students and their families that making mistakes is a big part of the learning process. Too often in independent schools, there is a "pressure cooker" mentality where work is piled on students and the culture supports competition and getting the right answer. While there is a
place for competition, it has to be supported by the understanding that making mistakes is part of the process. This understanding leads students to take more risks with their learning and ultimately leads to a passion for lifelong learning.
HOW DO HEALTH AND WELLNESS PLAY A ROLE IN WHAT YOU OFFER STUDENTS AND THEIR FAMILIES?
Health and wellness are so important to us, we have a director of counseling and wellness on our senior leadership team. We understand that you cannot learn if you don't understand the connection that health and wellness play in being successful. We offer opportunities for parents to connect in ways that promote their own wellness and help them understand how to support their student's health as well.
WHAT ARE SOME WAYS PARENTS CAN ENHANCE THEIR CHILD'S EDUCATIONAL EXPERIENCE?
By working in partnership with the school. Staying involved in ways that support the school—such as being an active member of the family association, participating in annual giving and attending school events—enhances their child's experience.
WHAT SCHOOLS DO YOUR STUDENTS ATTEND POST-GRADUATION?
We are a prep school, so our outcome for our students is always college. Our graduates attend the University of Southern California, the University of California, Los Angeles, and Stanford University, as well as small liberal arts schools like Goucher College and the University of Puget Sound. We focus our college placement process around the "right fit" for the student. Not every prep school student should go to Stanford, but if that is their true fit, we strive to make it happen.
SPECIAL ADVERTISING SECTION 118 | 1 ROLLING HILLS PREP WAY, SAN PEDRO | 310-791-1101 | ROLLINGHILLSPREP.ORG | @RHPREACHANDREN
ALL ABOUT KIDS PHOTOGRAPHED BY KASSANDRA VERGARA
Class of '23 senior Sophie Holguin and Head of School Amy Hollinger at Senior 100 Days Celebration
CHADWICK SCHOOL
Margaret Chadwick founded Chadwick School in San Pedro in 1935 with four students. She moved the school to its current 45-acre campus in Palos Verdes in 1937. Today, the school serves 865 students from kindergarten through 12th grade. The Chadwick Mission is to develop global citizens with keen minds, exemplary character, selfknowledge and the ability to lead.
DESCRIBE THE LEARNING ENVIRONMENT AT CHADWICK SCHOOL.
At Chadwick, students learn by doing, and their education unfolds both inside and outside the classroom. With a student-teacher ratio of 8:1, every student is seen, heard and mentored. Students are taught to think critically and creatively, and to become handson problem-solvers.
We go beyond academics by focusing on the whole student. From outdoor education and athletics to performing and visual arts, Chadwick's Core Values of compassion,
fairness, honesty, respect and responsibility are the foundation of every course. By practicing these values in all they do, Chadwick students build character that prepares them for a lifetime of success and fulfillment.
WHAT MAKES YOUR SCHOOL A GREAT PLACE TO WORK?
Our faculty and staff point to our community, campus and Core Values as top reasons they love working here. Teachers have the space to express new ideas and make powerful contributions to students. Small class sizes mean students and teachers form tight bonds. Faculty members are encouraged to sharpen their skills and pursue new ones through professional development opportunities.
IS CHADWICK EMBRACING TECHNOLOGY AND DIGITAL LEARNING?
With the opening of Chadwick's Innovation and Design Building (IDB), three stateof-the-art buildings have taken our
learning-by-doing approach to a whole new level. The IDB's focus is on creating opportunities for interdisciplinary research, science, technology, engineering, math, creativity, collaboration, innovative thinking and entrepreneurship throughout the K-12 curriculum. The buildings feature spaces for a lab, engineering, robotics, computer science, seminars and curriculum development. We're thrilled that the IDB helps students hone skills that equip them for future careers that don't even exist yet!
WHAT DO YOU SEE KIDS DOING TO MAKE THIS WORLD A BETTER PLACE?
From their first days at Chadwick, students have an array of leadership and service opportunities. They learn that compassion and character are as vital to their future, and to the world, as academics. Our students engage in local, national and international volunteer projects, and most Chadwick
Upper School students volunteer for off-campus community service at least once a week.
ALL ABOUT KIDS SPECIAL ADVERTISING SECTION 120 | 26800 S. ACADEMY DR., PALOS VERDES PENINSULA | 310-377-1543 | CHADWICKSCHOOL.ORG | @CHADWICKSCHOOL
ALL ABOUT KIDS
PHOTOGRAPHED BY MARIE CHAO
ROLLING HILLS COUNTRY DAY SCHOOL
Rolling Hills Country Day School was founded in 1961 and enrolls approximately 400 students in grades K–8. In addition to its academic curriculum, the school offers competitive team sports for middle school students and a variety of extracurricular classes for lower school students including outdoor education, Scratch coding, 3-D printing, cheerleading, physical education and homework club.
WHAT WOULD YOU LIKE KIDS AND PARENTS TO KNOW ABOUT COUNTRY DAY SCHOOL?
Our core philosophy is education of the whole child. Our students are critical thinkers, collaborative workers, confident leaders and involved citizens. We understand the lasting impact of the earliest years of education and the importance of preparation for high school, college and beyond. Country Day School is a nurturing environment
where students have opportunities to experience success and, at the same time, the support and safety to work through challenges.  Our academics are rigorous, but we also believe that learning happens everywhere on campus. Whether it is in the classroom, during flag speeches, in the swimming pool or on outdoor education trips, students are inspired to realize their potential.
WHAT MAKES YOUR SCHOOL EXCEPTIONAL?
We encourage curiosity, acknowledge responsibility, support creative ideas and appreciate different points of view. We help our students acquire new life skills and cultivate existing ones. Our dedication to our students shines in the reflections of their intellectual, moral, physical and social achievements.
In our classrooms, on our fields and across our stage, we nurture the art of expression. As our students develop their skills and
enhance their natural abilities using the tools we provide, they come ever closer to achieving and often surpassing their goals.
WHAT DO KIDS LOVE MOST ABOUT COUNTRY DAY SCHOOL?
At Country Day School, we consider our students to be part of our family. The students thrive as members of a nurturing community. They feel safe to take risks and make mistakes and learn how to try again.
They also love our Outdoor Education program, which allows children to learn outside the classroom. We believe good people want to be connected to the global community and find personal satisfaction by looking outward and by making someone else's life a little better, a little easier. We hope our students lead with their hearts in their homes, at school and in their community.
SPECIAL ADVERTISING SECTION ALL ABOUT KIDS | 121 26444 CRENSHAW BLVD., ROLLING HILLS ESTATES | 310-377-4848 | RHCDS.COM
ALL ABOUT KIDS
PHOTOGRAPHED BY JOSH CUNNINGHAM-CORSO
THE SKIN FAIRY
Sheila Hedlund, Owner
The team of licensed estheticians and acne specialists at The Skin Fairy works with clients of all ages and from all across the U.S. who suffer from acne on the face and/or body. Their acne management program minimizes confusion and gives clients an individualized path to clear skin. Owner Sheila Hedlund has worked in the skin care industry for 17 years and opened The Skin Fairy in February 2020.
WHAT DOES YOUR BUSINESS TEACH KIDS?
We teach preteens and teens how to properly care for their skin, focusing on lifestyle, diet and managing stress. Parents are often amazed at how committed the kids are to treatments and home care routines.
DO YOU FEEL THAT CHILDREN ARE SAVVY CONSUMERS?
Students are much more knowledgeable about products and treatments than ever before—mainly through social media. The
challenge is that not all information is correct. We help weed through the misinformation and guide them to what is appropriate for their particular skin concern.
WHAT DO KIDS NEED TO KNOW?
You are unique, and your acne journey is not going to be the same as your friend's journey. Give yourself some grace and trust the process.
WHAT IS YOUR DEFINITION OF SUCCESS?
When a client first comes in, they typically feel very frustrated and discouraged by how they look. As we continue working together and they begin to see change, self-confidence and smiles soon follow. There is no greater joy than to be part of someone's clearing journey.
TELL US ABOUT YOUR BUSINESS.
I opened my acne studio because no place in the South Bay focused exclusively on acne without the use of medications. Acne can
be detrimental to one's self-esteem, which impacts all areas of life. By empowering clients with the tools they need to achieve clear, healthy skin, we help make a dramatic impact on self-confidence.
IN WHAT WAYS DO YOU ENSURE YOUR BUSINESS STANDS OUT?
We are a strong team that spends many hours on continuing education, collaboration and problem-solving. Every day our focus is the same: How can we best help the client achieve the most effective results in clearing? It is always about the client.
TELL US ABOUT A PROFESSIONAL CHALLENGE YOU'VE OVERCOME.
I opened The Skin Fairy one month prior to the pandemic, so the last three years have been filled with constant change. From shutdowns to relocation to injuries, we continued to grow and evolve. I couldn't be more thrilled with where we are today; I thank the community for supporting us through it all.
ALL ABOUT KIDS SPECIAL ADVERTISING SECTION 122 | 1700 S. CATALINA AVE., SUITE 201, REDONDO BEACH | 424-327-0454 | THESKINFAIRY.COM
ALL ABOUT KIDS
L to R: Madison Moro, Maclaryn Kelly, Sheila Hedlund, Chelsea Braden
PHOTOGRAPHED BY SHANE O'DONNELL
VISTAMAR SCHOOL
Founded in 2005, Vistamar is a college preparatory day school serving students in grades 9–12. Vistamar's curriculum draws from the methods of top educational systems around the world. Extracurricular activities include athletic teams, student-led clubs and affinity groups, and an active performing arts department.
IN WHAT WAYS IS VISTAMAR SCHOOL EXTRAORDINARY?
Vistamar attracts students who are driven to learn. We cultivate critical thinking and independence and provide singular experiences, academic challenges and extracurricular opportunities so students can grow as active and inspired learners. We cultivate technology-rich and future-ready skills in an inclusive community. Our curriculum fosters critical thinking, collaborative and independent problem-solving, self-reflection and leadership, advanced writing, language and technological fluency.
WHAT'S THE BEST WAY TO ENCOURAGE A LIFELONG LOVE OF LEARNING?
Our exceptional faculty inspires our students, instilling a love of learning and discovery. With a 7:1 student-to-teacher ratio and small class size, every student is mentored and seen. Our teachers are not only extraordinary academics, they are also passionate, dedicated educators who form respectful and long-lasting relationships with students.
WHY DO STUDENTS LOVE VISTAMAR?
Our students want the challenge of being introduced to a bigger world through the people they go to school with and the work they do in and out of class. Our values of equity, inclusion and belonging have profoundly shaped Vistamar's multicultural curriculum, student co-curricular life, lively family engagement and educational programming. Students are surrounded by peers with diverse backgrounds, thoughts and experiences, and they care about understanding each other.
TELL US ABOUT YOUR VARIOUS PROGRAMS. More than 60% of our students participate on an athletic team, and our teams regularly compete in CIF-SS playoffs and state tournaments. Other popular programs include VistaSports Broadcasting, newspaper, social impact club and other leadership options. Vistamar's exploratory electives offer experiential learning opportunities for students to pursue interests with faculty support.
HOW DO YOU PREPARE STUDENTS FOR COLLEGE AND BEYOND?
The colleges and universities our graduates attend reflect the selectivity and variety expected from one of L.A.'s finest independent schools. Students work with the same college counselor from ninth grade through graduation, who provides strong college planning support. Our alumni report that the collaboration, creativity and communication skills acquired at our school give them a distinct advantage in college.
SPECIAL ADVERTISING SECTION | 123 737 HAWAII ST., EL SEGUNDO | 310-643-7377 | VISTAMARSCHOOL.ORG
ALL ABOUT KIDS
PHOTOGRAPHED BY CLIFFWILLIAM.COM
PENINSULA HERITAGE SCHOOL
Founded in 1961, Peninsula Heritage School educates students in grades K–8. The school offers challenging academics infused with character education and enhanced by cocurricular science lab, music, coding, Spanish, fine arts, physical education, performing arts and library time—all taught by specialists in their field.
WHAT ARE A FEW OF THE HIGHLIGHTS OF YOUR ACADEMIC PROGRAM?
Teachers at Peninsula Heritage School assess each child's academic, social and emotional profile and create a personalized learning plan for every student. Our differentiated mathematics program enables students to participate in math classes one or even two grades above while attending their other classes with same-aged peers. Our student-centered language arts program includes Reading Workshop and Writing Workshop from Teachers College, Columbia University, which enable students to develop literacy skills for lifelong learning.
WHAT'S THE MOST IMPORTANT THING STUDENTS LEARN AT YOUR SCHOOL?
The driving force for the founding of Peninsula Heritage School in 1961 was the need to provide children with a characterbased education. In addition to a full academic and cocurricular program, our teachers and administrators model, teach and discuss our six character qualities: Caring, Attitude, Respect, Gratitude, Perseverance, Self-Control. Students express their understanding of our character education program in their daily interactions, in written work, and by participating in song and dance during our monthly character qualities assemblies. Our graduates are often noted by their high school teachers and administrators for their outstanding character and positive attitudes.
HOW DO YOU HELP YOUR STUDENTS FEEL AT HOME?
Our school community is a family, and we provide multiple ways for our students to feel at home. With our small class sizes, each child
is known by teachers, administrators and staff. Our "Care Families," composed of students from each grade, meet for special activities and lunches. Our multigrade recess and lunch periods, our bus transportation program, and our after-school "camp" all provide opportunities for students to build friendships and feel secure across nine grades. Our beautiful park-like campus, ranch-style buildings and inviting classrooms also contribute to our students feeling that this is their second home.
TELL US ABOUT A SUCCESSFUL CHANGE YOUR SCHOOL MADE.
It was the tears of sadness over leaving Peninsula Heritage School after fifth grade and the desire of both students and parents to continue the PHS experience that prompted our expansion through eighth grade. Our first sixth grade class graduated in June 2012, and seventh and eighth grades were gradually added. A new campus for middle school was opened in 2016, and our middle school has grown to comprise 30% of our student body.
ALL ABOUT KIDS SPECIAL ADVERTISING SECTION 124 | 26944 ROLLING HILLS RD., ROLLING HILLS ESTATES | 310-541-4795 | PENINSULAHERITAGE.ORG
PHOTOGRAPHED BY TAMEKA JACOBS
RIVIERA HALL LUTHERAN SCHOOL
Riviera Hall offers a Christ-centered education to students in grades TK–8, focusing on the concepts of positive social interaction, problem-solving, character-building, creative expression, study skills and high achievement. Opened in 1952, the school started with 48 students and today has more than 240.
WHAT ARE YOUR SCHOOL'S 2023 GOALS?
To increase differentiation, formative assessment, literacy and modalities to reach all learners. Also to build graduates who exemplify the character that reflects our core values.
WHAT IS YOUR DEFINITION OF SUCCESS?
Kind kids who are strong in their faith and show character and empathy.
SHARE YOUR THOUGHTS ON THE IMPORTANCE OF HOMEWORK. Students should develop good work habits at home. However, homework should not negatively impact family time. Our teachers want students to feel pride in their work and
build confidence. Homework in middle school is meant to reinforce concepts learned in class. The middle school program gives work to students as "assignments"—meaning that students get time to complete the work during the class period, but whatever is not completed is considered homework. This allows for differentiation for those students who need extra time.
TELL US ABOUT YOUR STUDENTS.
Our students are high-performing on standardized tests. They follow our core values of love, respect and responsibility, and they treat others with compassion and kindness.
HOW DO YOU SUPPORT THEIR WELL-BEING?
We have P.E. class every day and offer organized athletics. Our environment makes students feel comfortable sharing with teachers. Our youth group keeps students centered.
TELL US ABOUT YOUR LEADERSHIP TEAM. We have an open-door policy and know all students by name. We are always available to support students, staff and families.
HOW DO YOU ENCOURAGE A STUDENT WHO IS FRUSTRATED?
We honor how they are feeling and show we care. We give verbal support, time and compassion. We even have an emotional support dog on campus. We remind students that frustration is OK, and we offer new solutions and ask that they don't give up.
WHAT'S THE BEST WAY TO ENCOURAGE A LIFELONG LOVE OF LEARNING?
Lead by example, model learning as teachers and remind students that we are still learning.
HOW CAN PARENTS ENHANCE THEIR CHILD'S EDUCATIONAL EXPERIENCE? They can encourage reading at home and encourage a healthy balance between technology, studying and free time.
WHAT IS THE MISSION OF RIVIERA HALL?
We provide students with a Christ-centered experience that focuses on building character, integrity, community and academic success in a positive and nurturing environment.
SPECIAL ADVERTISING SECTION ALL ABOUT KIDS | 125 330 PALOS VERDES BLVD., REDONDO BEACH | 310-375-5528 | RIVIERAHALL.ORG
ALL ABOUT KIDS
PHOTOGRAPHED BY TAMEKA JACOBS
to be INSPIRED... Let us create an exquisite culinary experience tailored specifically to your needs, and one that will surely inspire your palate! We offer everything from intimate wine-paired dinners to large full-service custom-catered events. Please visit our website to see our detailed offerings. theinspiredpalate.com
xx Aly @the_inspired_palate | (310) 283-4114
- Owner & Executive Chef Aly Pedersen
WALK WITH SALLY IS A CHARITABLE 501(C)(3) ORGANIZATION
WWW.WALKWITHSALLY.ORG/WLWN MELISSA@WALKWITHSALLY.ORG
Rolling Hills
Private and gated, this stunning, one level home is situated on over 2 acres with 4 bedrooms plus office, approximately 5,000 square feet and a pool house with bathroom. Sprawling grounds include a private gym, pool, spa, firepit, tropical palapa and bar, multiple grass areas and more! $7,499,000
DRE#00967574
Sand Section Home on a Buildable Lot
What if you could take your dream home and all you ever imagined and make it a reality? This is the location you have been waiting for. Whether you are searching for a quaint beach cottage or a site on which to build, this is your opportunity. Watch your dreams come to life on this ocean view lot, located on one of the best blocks in North Hermosa.
2451 Silverstrand Avenue, Hermosa Beach
Listed by Rob McGarry | Vista Sotheby's International Realty
DRE# 01356525 | 310-463-8488
REAL ESTATE | 129
133 31ST ST | HERMOSA BEACH 3 BED | 3.5 BATH | 3,215 SF | $6,300,000 LISTED BY JEN CASKEY | DRE 01075946 1 0 3 9 8 TH S T | HERMOSA BE A C H L I S T E D B Y J E N C A SK E Y | DRE 0 1 0 7 5 9 4 6 2 BED | 1 B AT H | 1, 0 2 3 SF | $ 1 , 7 5 0 , 00 0 Compass is a rea estate broker licensed by the State of California and abides by Equa Housing Opportunity laws. License Number 01991628. All materia presented herein is intended for informational purposes only and is compiled from sources deemed
Compass is a real estate broker licensed by the State of California and abides by Equal Housing Opportunity laws. License Number 01991628. All material presented herein is ntended for informational purposes only and is compiled from sources deemed JE N C A S K EY G R O U P info@jencaskeygroup com @jencaskeygroup 310 372 2200
525 21ST ST | MANHATTAN BEACH 3 BED | 1 BATH | 1,084 SF | $8,000/MO
LISTED BY JEN CASKEY | DRE 01075946
663 DANIEL FREEMAN CIR | INGLEWOOD 4 BED | 3.5 BATH | 2,335 SF | $1,299,000 LISTED BY STARR DILL | DRE 02102888
2509 ELM ST | MANHATTAN BEACH
3 BED | 2 BATH | 1,771 SF | $9,500/MO
NEW LEASE NEW LEASE
LISTED BY JEN CASKEY | DRE 01075946
Via Horquilla, Palos Verdes Estates |
and also for lease
Breathtaking, yet tranquil, and on an extremely quiet street. This is the dream home that you have been waiting for! A magnificent Tuscan Villa with an excellent floor plan, perched atop the hill overlooking the Palos Verdes Golf Course with panoramic views of the ocean, coastline, city, mountains, and the entire LA Basin. The view changes all the time, like a living canvas in front of you. Features include a two-story foyer, luxurious living room, huge formal dining room, gourmet kitchen w/ adjacent family room, wood-paneled library, a wine tasting room, and media room. Custom wood and stone flooring throughout, custom pedestal cabinetry, tasteful use of granite, amazing ceiling detail, and multiple zoned air-conditioning. Home features include 7 bedrooms, 10 Baths, 5 fireplaces, 4-car garage, 3 stop elevator, pool with infinity spa, fire pit, and tons of exterior patios and balconies making it the perfect setting for entertaining. All on a quiet cul-de-sac street with about 26,500 sq. ft. lot. It has mature landscaping and offers a bonus parking area. Property is fenced, gated, and centrally located with easy access to the Westside, any beach cities, or PV center. This extraordinary home comes with the location, size, VIEW, quality, and privacy...truly a rare opportunity
STRANDHILL.COM HOME TO THE FINEST COLLECTION OF REAL ESTATE EXPERTS IN THE SOUTH BAY. STRAND HILL CHRISTIE'S INTERNATIONAL REAL ESTATE LICENSE #01968431. THE INFORMATION CONTAINED IN THIS DOCUMENT, INCLUDING, BUT NOT LIMITED TO, SQUARE FOOTAGE AND/OR ACREAGE, HAS BEEN PROVIDED BY VARIOUS SOURCES WHICH MAY INCLUDE THE SELLER, PUBLIC RECORDS, THE MULTIPLE LISTING SERVICE OR OTHER SOURCES. BROKER HAS NOT AND WILL NOT INVESTIGATE OR VERIFY THE ACCURACY OF THIS INFORMATION. LILY LIANG +1 310 373 3333 | 310 902 7799 Text lily@lilyliang.com | www.lilyliang.com 716 Yarmouth #202, Palos Verdes Estates, CA 90274 BRE# 00837794 STRANDHILL.COM STRANDHILL CHRISTIE'SINTERNATIONALREALESTATELICENSE#01968431.THEINFORMATIONCONTAINEDINTHISDOCUMENT,INCLUDING,BUTNOTLIMITEDTO,SQUAREFOOTAGEAND/ORACREAGE,HASBEENPROVIDEDBYVARIOUS SOURCES WHICH MAY INCLUDE THE SELLER, PUBLIC RECORDS, THE MULTIPLE LISTING SERVICE OR OTHER SOURCES. BROKER HAS NOT AND WILL NOT INVESTIGATE OR VERIFY THE ACCURACY OF THIS INFORMATION. HOME TO THE FINEST COLLECTION OF REAL ESTATE EXPERTS IN THE SOUTH BAY.
$8,900,000
for $23,000/Month | www.629viahorquilla.com
Ba | 10 Ba | 7,465 sq.ft. | 26,494 sq.ft. lot | 4 Car Garage FORSALE &FORLEASE
629
7
310-938-9167 | cariandbritt.com Britt: DRE 01799654 | Cari: DRE 00850678 1144 9th Street, Hermosa Beach 5 bedrooms / 4 bathrooms 3,732 square feet $3,575,000
JUST SOLD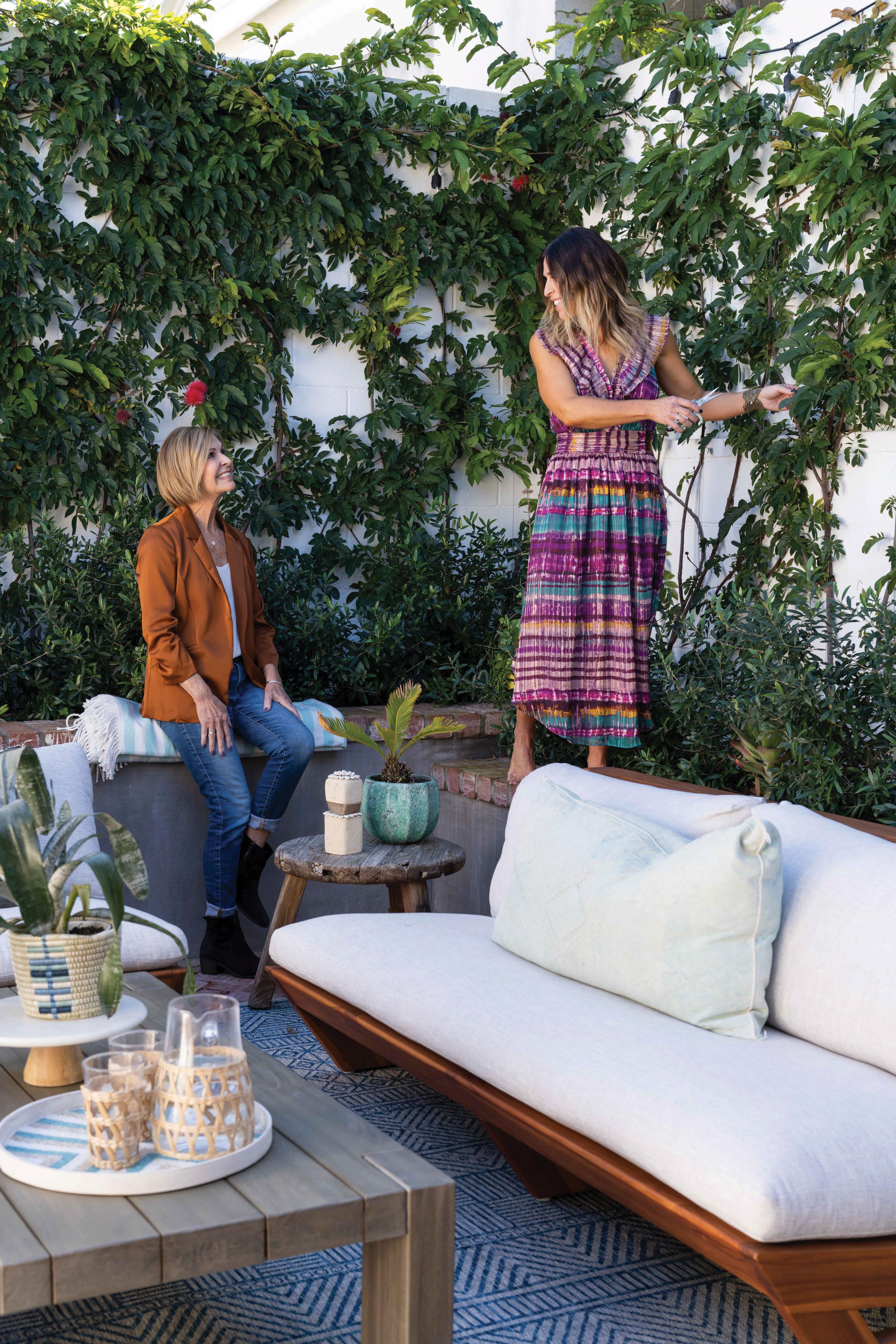 310.804.2203 ・ @ALLIB_BEACHRE ・ ALLI@PACIFICAPG.COM DRE: 01481125 SOUTH BAY LIVING SELLING MORE THAN JUST A HOME IT'S A LIFESTYLE Lifestlye Trust in our experience, rely on our expertise, and let us guide you towards your dream home in the heart of this vibrant community. 310.251.2404 ・ SUSAN@SUSAN-JENSEN.COM DRE: 00689950
Baldocchi
Jensen
Alli
Susan
Each office is independently owned and operated. our neighborhood, your home DARIN DERENZIS 310.418.6210 | DRE# 01760239 MEREDITH JOHNSON DERENZIS 310.600.7973 | DRE# 01907722 ROB MCGARRY 310.463.8488 | DRE #01356525 2451
at
Silverstrand Avenue, Hermosa Beach Offered
$3,200,000
HOME FILMS HOME FILMS
CREATING
VIDEO FOR YOUR LISTINGS IS ONLY EXPENSIVE IF NO ONE IS WATCHING.
Home Films is a fully integrated, real estate video production and digital distribution package. Our talented filmmaking team artistically tells the story of what makes your listing unique. And our targeted digital distribution ensures that the right potential buyers are seeing your property in the most beautiful light.
BEST IN CLASS FILMMAKERS + SMART DISTRIBUTION
For more information: Marcie Gutierrez at marcie@thegoldenstatecompany.com
Compass is a real estate broker licensed by the State of California and abides by Equal Housing Opportunity laws. License Number 01991628. All material presented herein is intended for informational purposes only and is compiled from sources deemed reliable but has not been verified. Changes in price, condition, sale or withdrawal may be made without notice. No statement is made as to accuracy of any description. All measurements and square footage are approximate. Who you work with matters, even more so in a changing real estate market. Contact the Jenny Morant Group today to speak with our team of realtors with the breadth of experience, data based market knowledge and negotiation expertise to help you navigate your next purchase or sale in the new real estate market. JENNY MORANT & TYLER MORANT, ESQ. Jenny Morant Group O: 424.409.8976 hello@jennymorant.com @jenny_morant | jennymorant.com DRE 01874517
Out of the Blue
A HERMOSA BEACH TEEN AND SOUTHBAY CONTRIBUTOR TAKES A PAUSE.
Written by Kailani Melvin | Illustrated by Yuiko Sugino
Every morning on my drive to school, I pass the ocean. That's one of the great wonders of living in the South Bay: being so close to the coast. As I listen to a podcast or music while my dad and I make the 30-minute trip up to Culver City, the early-morning sun makes the ocean shine.
Sometimes the horizon looks so sharp, I imagine I could pluck it like a guitar string. Other days there's a lazy fog yawning over the sea, and I can't differentiate the sky from the water. But the ocean is always there … and (almost always) I never notice it.
Living so close to natural beauty is a fantasy for many. However, I feel I've become desensitized to it for two reasons. The first: I'm distracted and preoccupied like everyone else. The other, and the one that's a little more subconscious: It makes me feel insecure.
Insecure? How can an expansive body of water make me, a teen girl, feel insecure? It's not so much the ocean but the beauty of it. After all, the city I live in literally translates to "beautiful beach."
When the weather is so perfect, I feel I always must seize the day. Even when I want to stay in bed, I feel the sun smirking at me, taunting, "Wow, you're sooooo lazy!"
Why should I complain when everything is so beautiful?
Oddly enough, this is the mindset being pushed onto teenagers—especially in the wake of the coronavirus pandemic. There's so much pressure to "handle everything," manage your time wisely, maintain perfect grades, keep a social life and generally be OK. The world we inhabit is so motivated by success that oftentimes it seems outright impossible to slow down. We're all so eager to get back to "normal life" again … but has it ever occurred to us that maybe life isn't normal yet?
The things my peers are accomplishing are remarkable; I'm so impressed with their tenacity and strength. However, I worry that in an effort to make up for the years we lost, we are prioritizing achievement over mental health. The teenage years are tumultuous even without a pandemic looming like a storm cloud. It's OK to acknowledge you aren't OK. Even when the sun is shining, even if things seem perfect, they might not be … and that's OK.
I have a challenge for you: Take a moment, stop and look at the ocean. Not because you should have been looking at it all along Just look because it's pretty. It's as simple as that. ■
LAST WORD 138 |
Explore the new side of a California Classic
Come experience the newly refreshed Portofino Hotel & Marina, your premier local destination for oceanfront staycations, watersport adventures and ingredient-driven dining. Join us this fall at BALEENkitchen for fresh flavors and new twists on classic dishes. Offering marina front views, locally-sourced ingredients, distinctive craft cocktails and warm, attentive service; your unforgettable South Bay experience awaits.
HOTELPORTOFINO.COM | 260 PORTOFINO WAY, REDONDO BEACH, CA | 310.372.1202
THE LUNDQUIST ORTHOPEDIC INSTITUTE is the leader in the South Bay for hip and knee replacements Our team offers state-of-the-art, minimally invasive treatments, including Mako ® robotics, that improve results and recovery times. We'll help you get back to doing what you love faster and healthier. TorranceMemorial.org/Ortho
New Knee. New Me.
"Why did I wait so long? I'm back to doing what I love to do."
- Terry Moore, Knee Replacement Patient