37At a Glance
LIMEGROVE LIFESTYLE CENTRE, HOLETOWN, ST JAMES


4 At a Glance

Welcome from the Editor
Welcome to Barbados and welcome to the 2023 edition of Ins & Outs of Barbados. This year our focus is on showcasing regeneration and sustainability efforts as we work to protect our beloved island for generations to come.
All around the world the headlines speak of the urgent need to change the way we live, to reduce our carbon emissions, but also to rethink our consumption patterns on global, national and individual levels.
Our Prime Minister, the Honourable Mia Amor Mottley, made global headlines at COP26 and at the UN, speaking of the vulnerability of small island developing states across the world. Although Barbados is a global brand, our tiny island is precariously on the front-line, facing many of the dangers associated with climate change.
But there's much to be hopeful about. Change is happening, and we all need to play our role to keep the momentum going. From national emissions targets to big businesses changing their production models, to entrepreneurs and farmers and chefs and conservationists all doing their bit. In our feature on page 16, 'Walk the Bajan Mile on the Road to Net Zero', we suggest eight actions you can take to contribute to our efforts to be more sustainable, environmentally friendly and move closer to our global net zero targets.
We hope you enjoy your time here, whether it's for a quick vacation or you're making Barbados your home – temporarily or long-term. You are a vital cog in the sustainable development of Barbados. We will take good care of you with welcoming smiles, willing assistance and warm sunshine to make your stay just wonderful. And while you're here, we're sure that you will take good care of Barbados in return.
Miller Publishing Co. Ltd. #10 Stonehaven, The Crane, St. Philip, Barbados Tel: (246) 421-6700 info@millerpublishing.net
Websites: insandoutsbarbados.com millerpublishing.net Fb: insandoutsofbarbados Instagram: @insandoutsbarbados
While every care has been taken in the compilation of information, it is subject to change. The publishers accept no responsibility for such changes.
©2023
MILLER PUBLISHING CO. LTD. All rights reserved
ADVERTISING SALES
Sally Miller
ARTWORK & LAYOUT
Sally Miller, Erin Brewster
Lyn Armstrong
Sally Miller
About our cover
Catharine Cummins is a Barbadian born in Jamaica to a Jamaican mother and a Barbadian father. She started her artistic training locally at Queens College and then moved on to achieve a degree in Textile Design at the University of Brighton in the UK.
For many years she was self employed as a printed textile designer for the US swimwear market. Having spent those years being constrained to a fairly strict design format, she shrugged off that title and got busy painting anything she wanted to, including numerous very-still-lifes during lockdown - a snowcone cart, a surfboard, 2 life-sized fiberglass cows, 2 mini buses and a portrait of a garden in France. Recently, she became obsessed with collecting vintage ceramic shards that she finds in the very dirt of Barbados while walking all over the island. She took these broken bits of the past and created brand new artwork that's also already 200 years old.
CONTRIBUTING WRITER
Danielle Miller
PRE-PRESS
Lyn Armstrong
WEBSITE & SOCIAL MEDIA
Erin Brewster
DESIGN
Erin Brewster
MAIN PHOTOGRAPHER
Andrew Hulsmeier
Visit our website insandoutsbarbados.com
us on instagram
6 At a Glance
See page 135
Follow
What's
8 At a Glance
Inside Features 10 Barbados Buzz 40 Barbados 365 42 Event Calendar 46 Activities 60 Island Adventures 80 Adventures At a Glance 90 At Home In Barbados 106 Shopping 126 Art & Craft 136 Health & Wellness 144 Nightlife 146 Restaurant Guide 176 Restaurants At a Glance 12 The Barbados Welcome Stamp 14 Meet a Welcome Stamper 16 Walk the Bajan Mile on the Road to Net Zero 20 Apes Hill Barbados 24 Walkers Reserve 28 Bajan Dialect, Animals 30 Did You Know? The Artist Robert MacLeod's Atlantic Rhapsody 46 Fabulous Fun for the Whole Family 62 Swing by, Drop in, for Bajan Food 65 Did You Know? The Mysterious Reverend Griffith Hughes 68 Tree of Life 74 Where to Wander, Browse & Graze in our UNESCO World Heritage Capital 110 Cooking with Local Ingredients & Where to Find Them 138 Health Care in Barbados 190 Barbados FAQs Contents
Heather Dawn Scott
QP Bistro
Apes Hill Golf Barbados
Walkers Reserve
Enlightened Travelers
Pelican Village
Family Fun The Tides
Barbados Buzz
The Cliff Restaurant
When The Cliff originally opened in 1995 it earned recognition as the premier fine dining establishment in Barbados. Today, following an extensive upgrade to a more contemporary elegance, the new ownership and management are targeting a 'Best in World' rating. Michelin Star Chef Matt Worswick and his team offer a full A La Carte or sushi menu, complemented by over 1,500 varieties of fine wines.
Barbados Rum GI Application
Over the course of four centuries, generations of Barbadian rum makers have perfected their craft, creating a highly esteemed brand of rum that is internationally renowned for its premium quality.
Determined to protect the integrity of that brand, a group of Barbadian distilleries have joined forces to apply for a Geographical Indication (GI) for Barbados Rum.
If successful, the GI will stipulate that in order to be classified as a Certified Barbados Rum, the product must be 'distilled, matured
and bottled in Barbados, free of adulteration. As such, no product could legally call itself Barbados Rum without displaying the Barbados GI marque.
University of the West Indies
The University of the West Indies (UWI) is one of the Caribbean's greatest success stories. Unique in having five campuses across the English-speaking Caribbean, with another five satellite sites, UWI today serves 17 countries throughout the region. The first campus was established at Mona in Jamaica in 1948, followed by St. Augustine, Trinidad and Tobago (1960) and Cave Hill Barbados (1963). Ranking #1 in the Caribbean and in the top 4% worldwide, UWI has partnerships with several major international universities.
The Cave Hill Campus in Barbados has six faculties: Arts and Humanities, Science, Law, Social Sciences, Medical Sciences and Culture. Cave Hill stands out for its excellent Faculty of Medical
Sciences with its cutting-edge George Alleyne Chronic Disease Research Centre, UWI's first Law Faculty, the Cave Hill School of Business and Management, and the new Faculty of Culture, Creative and Performing Arts.
Accommodating students from across the Caribbean and many other countries, the Barbados campus is actively engaged in major global outreach, research and scholarly programmes.
New Hotel Projects
The brand new large cliff top resort next to Sam Lord's Castle is a historically significant site that has been transformed into a 420 room resort to be managed by Wyndham Grand Resort.
Operating with both timeshare units and standard rooms with a conference facility that seats 700.
IHG has begun contruction on a Hotel Indigo resort on the south coast in Hastings, on the site of the demolished Caribbee Hotel. Located on the Richard Haynes Boardwalk, all rooms will have a wonderful seaview.
10 At a Glance
Ins & Outs of Barbados • 2022 - 2023
The Cliff
Couture Collection Limegrove Lifestyle Centre, Holetown, St. James • 246-271-8230 Lower Broad Street Bridgetown, St. Michael • 246-430-2412 www.diamondsinternationalbarbados.com Exclusively at
Barbados 12 Month Work Visa
A brain-child of the Covid-era, in June 2020 Barbados launched a unique 12-month work visa, the Barbados Welcome Stamp, one of the first in the world.
The brilliance of the Welcome Stamp is how easy it is for people to pick up and move here without all the usual red tape. It's a remoteworking visa issued online, for non-nationals of Barbados with existing employment in their home country. They remain tax resident overseas, so are not liable for tax here in Barbados.
Here's a quick look at the success of the scheme:
From July 2020 to May 2022, Barbados approved 3,473 Welcome Stamps, to 5,591 people, since many of them come as families. The data shows that the top countries where welcome stampers are coming from are the USA, UK, Canada, Ireland and Nigeria.
What remote work are they doing? Everything from tech, marketing, finance, education, law, distribution and logistics, and public administration.
Issuing Welcome Stamp visas, plus direct spending, adds up to millions of dollars. So at a time when short-term tourism was reduced due to the pandemic, the Welcome Stamp has made a hugely important injection into the Barbados economy, from the rental market to rum shops!
At a Glance
How many people?
July 2020 - May 2022: 3,473 welcome stamps 5,591 people
Where From?
USA UK Canada Ireland Nigeria
Welcome Stamper's Occupations
Tech, marketing, finance, education, law, distribution and logistics, and public administration
Dollars and Cents
Millions of dollars into the Barbados economy from issuing Welcome Stamp visas and direct spending.
How To Apply
For information about the process go to visitbarbados. org/barbados-welcome-stamp
12 At a Glance
The North Coast by the Animal Flower Cave
Meet a Welcome Stamper
Vicki McGowan is a solicitor from Fife in Scotland, and single mum to three kids, aged nine, eight and three. In March 2020 her maternity leave was coming to an end, just as Scotland's Covid-19 lockdown was announced, so like many people she ended up working from home for most of 2020.
This sparked the idea of working remotely on a permanent basis – as a way of funding her dream of travelling with her kids. After researching remote working visas around the world, she decided to apply for the Barbados Welcome Stamp.
I had never visited Barbados and did not know anyone who had. It was a risk that paid off"
Vicki says she found the application process simple and straight-forward. The forms were all online, payment made and then the visas emailed to her. In no time they were on their way with 10 suitcases, and the rest of their belongings left in a storage unit.
Working remotely from Barbados for a diversity media agency in London, Vicki has to log-in and work UK hours – so 4am starts before the sun rises are hard. But it means she finishes her work day at 12.30pm, collects her kids from school and nursery at 2.30pm and then has the rest of the afternoon to enjoy the beach and after school activities with the kids, which makes it totally worth it.
They have a very outdoor lifestyle in Barbados, filled with beach and BBQ playdates. They are regulars at Pebbles Beach, and one of their
favourite activities – especially when friends visit from overseas –is a catamaran cruise.
"I feel extremely lucky to be able to live and work here and give my kids this wonderful experience. I still have 'pinch me' moments daily"
After easing into the Barbados school system with online school, Vicki's kids are now settled into inperson classes. She is really happy with the school she chose, which has a mix of local and international students.
"I love that they are having this diverse schooling experience and meeting children from all
over. Their Scottish school has also been very supportive and excited to hear about the kids' adventures here in Barbados."
Feeling fully settled into Bajan life, Vicki has renewed her Welcome Stamp visa for a second year.
"I'm just not ready to say goodbye to this way of life just yet. The kids are happy and I'd like this experience to last a bit longer.
14 At a Glance
Corner McGregor & Broad Streets, Bridgetown (246) 429-2900 www.shopmilano.com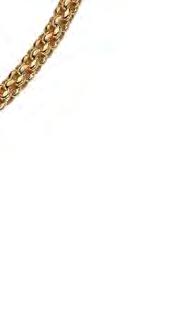 15At a Glance CATALOGO Milano DG.indd 2 29/09/22 09:50 Diamond gallery
Walk the Bajan Mile
By Danielle Miller
You're visiting our island from… the UK? the US? Europe? Maybe somewhere further afield. Barbados might seem far away, but we're actually much closer than you think – we all live on one planet, we're all facing the same global challenges, and we all have a shared responsibility to take action. We hope you'll join us while you're here.
On the global scale we're being told by scientists that we need to reach 'net zero' by 2050 – a state of carbon neutrality. That means that any carbon dioxide emissions that we can't stop, need to be balanced by removing them from the atmosphere.
Small Steps Towards a Big Goal
Barbados' Prime Minister, the Honourable Mia Amor Mottley, is a bit of a climate change rock star on the global stage. She's made global headlines at COP26 and the UN. And here in Barbados she has challenged us to transition to 100% renewable energy by 2030. That's a big target, but we're making progress.
In 2021 Barbados produced 84.5 million KWH of energy from renewable sources. That represents 9.3% of our total energy production. We still have a long way to go, but we've actually come quite a long way. In 2013, we produced 5.3 million KWH from renewable sources, so only 0.6%. So, we're making steady progress.
The focus for renewable energy production has been on solar photovoltaics, but there are also big plans for wind, offshore wave
energy, biogas and green hydrogen. All across the island you'll see big and small initiatives that add up to us moving closer and closer to our goal. Here are just a few examples of what's going on:
Electric Vehicles
Barbados now has the world's biggest fleet of electric buses per capita, with 49 Barbados Transport Board buses on the road. Look out for the big quiet blue buses passing with a whisper! MegaPower 365, supplies these buses, as well as electric cars and commercial vehicles and other car dealerships have also come on board.
Refrigeration and Cooling
In September 2022 Barbados published its National Cooling Strategy for the Refrigeration and Cooling (RAC) Sector. With global warming and rising temperatures there is an increased demand for more efficient refrigeration and cooling equipment. The strategy is ambitious and wide-ranging. One of the main objectives is to reduce electricity waste from coolingrelated activities. Did you know that if you set the AC in your hotel room to 23°C instead of 18°C it makes an exponential difference to the energy consumption?
And of course it's not just about carbon. We need a holistic approach to tackle all aspects of regenerating our environment and working towards a more sustainable and equitable society.
Water Conservation
Barbados is a water scarce nation, with most of our potable water coming from underground aquifers. The Villages at Coverley, a residential community with
over 1,000 homes, has installed a state-of-the-art water reclamation project. Using the latest membrane bioreactor (MBR) technology it can treat up to 450,000 US gallons of wastewater per day. This reclaimed water is chlorinated to kill bacteria and used for irrigation, toilet flushing and other non-potable uses in their homes and offices, greatly reducing the need for potable water usage.
Marine Conservation
The Nature Conservancy and the Government of Barbados recently signed on a Blue Bonds project that will refinance approximately $150 million in national debt and unlock up to $50 million for marine conservation. As part of the project, Barbados will greatly expand its marine protected areas, to approximately 30% of the country's ocean area. The project comes at a critical moment for Barbados, with a high debt burden combined with a tourismled economy that was disrupted by COVID-19. The Blue Bond will alleviate debt and support the economy, while funding permanent protections for coral reefs, fish, sea turtles and other marine life – a win-win for people and nature.
Planting Trees
We have a national challenge to plant One Tree for Every Bajan – protecting the environment, providing food and building climate resilience. That's 285,000 trees to be planted. At the time of going to print, we're at 110,394. Maybe you can add a few trees to that figure during your visit? Or contribute in another way – we thank you for getting involved – for Barbados, and for us all.
16 At a Glance
on the Road to Net Zero
For World Tourism Day 2022 Green Destinations unveiled their Top 100 Stories, with Barbados included as one of three destinations in Central America and the Caribbean. We were also featured in Sustainable Travel: Where Next?, a documentary series released by Sustainable Travel International. Check out the video on YouTube
https://youtu.be/RNwbmb4QQTI
8
Actions towards our sustainability goals
Contribute to our efforts to be more sustainable, environmentally-friendly and move closer to our global net zero targets.
4. Adopt a coral or take part in a beach clean up
Check out CORALL Barbados who do important reef conservation work. corallbarbados.org. Or help replanting Staghorn coral while scuba diving with Barbados Blue. divebarbadosblue.com
Mount Gay Rum
Famous as the oldest rum distillery in the world, Mount Gay Rum is serious about sustainability.
Here's a quick summary of what they're working on at the moment, targeting five pillars:
Agriculture and biodiversity: Annually planting 1,000 trees and increasing their beehive by 50% Energy: Installing solar panels on all roofs with the target of 100% renewable energy by 2028
Water: Conserving water for our water-scarce country by using vinasse (a bi-product of sugar distillation) for irrigation in their fields
Carbon footprint: Reducing the weight of rum bottles for more efficient shipping, and swapping to more recyclable packaging
Community: Working with local universities for scholarships, and industry associations to promote safe drinking.
7. Drink tap water
1. Explore in an eco-friendly ride
Rent an electric car from Go Car Rentals or check out the cool new electric Mokes from eMoke
2. Plant some trees
Check out Walkers Reserve, to participate in the One Tree for Every Bajan initiative, or Coco Hill Forest as part of their efforts to build back and protect the biodiversity that was lost to sugar cane monoculture. You'll also be off-setting some of the carbon from your flight!
3. Use reef safe sunblock
Make sure it doesn't contain oxybenzone or octinoxate which kill coral on our precious reef ecosystems. Better yet, skip the sunscreen and wear a rashguard and hat. Available from Hazell's Waterworld
5. Try new local foods
Look out for breadfruit, yams and mangos, helping to reduce our food imports and supporting local farmers. Check out our recipes on how to prepare them, pg 110.
6. Eat sustainable fish
Choose lionfish, flying fish and mahi mahi from menus and say no to overfished species like parrot fish (chub), marlin and shark. Check out Slow Food Buyers Guide, pg 110.
Our Bajan water is safe to drink. But if you choose to buy bottled water, try Eco Sky Water, a local brand using solar powered atmospheric water generation with plant-based bottles which are backyard compostable. ecoskywater.com
Eco Skywater Compostable Water Bottles
8. Avoid single use plastics
Take your own bags shopping, say no to plastic straws and use a refillable water bottle.
18 At a Glance
Corall volunteer Holly Trew
Courtesy Barbados Blue
Macarius Deterville harvesting plantatin at his farm in Bath
The Moke is Back and... it's Electric!
Find us at www.eMokeBarbados.com • Email us at info@eMokeBarbados.com *pricing quoted does not include on raod charges and may vary on vehicle specification Perfect for a day at the beach... From only BB $49 950*
Apes Hill Barbados Sustainability at the Heart of Luxury
Sustainability from the Ground Up
Apes Hill Barbados' groundbreaking initiatives place it on a trajectory to become the most environmentally responsible golf course in the Caribbean. The creative design has integrated the surrounding gullies to dramatically enhance the golfing experience, using the undulating topography created by these gullies to add beauty and complexity to the fairways.
However, what lies underfoot tends to dictate the impact a course makes on its environment.
Maintaining turf grass usually requires an enormous amount of water, fertilizer, and pesticide. But at Apes Hill Barbados, meticulous research led to the selection of an insect-resistant, low-waterconsumption Zorro Zoysia grass.
This means that the course requires a smaller volume of water and chemical pesticides to maintain it. With regards to fertilization and keeping pests off the grass, the Apes Hill Barbados Golf Resort and Community team takes a holistic
approach, producing their own remedies from natural ingredients such as chicken manure.
100% Rainwater
0% Impact
Apes Hill Barbados uses a rainwater catchment system to irrigate the course, grow fruit trees and nurture livestock, among other uses. This reservoir is located in a farmland area and can hold 58 million gallons, harvesting 360 million gallons annually. The water is pumped into an 8 million gallon lake on Hole #16 that also provides a stunning feature.
20 At a Glance
A golf course fed with 100% rainwater. Eco-friendly construction materials engineered for low impact. A bioswale network in your neighbourhood. Add to this an eye to preserve natural heritage and it's clear sustainability lies at the heart of the ultra-luxurious Apes Hill Barbados Golf Resort and Community.
Due to the drought friendliness of the specially selected Zoysia grass, Apes Hill Barbados has benefited from an approximately 44% drop in the number of sprinklers required for irrigation to support the course, without affecting the enjoyment of the game.
Environmentally Conscious Construction
Water preservation techniques are also in play across the residences. For instance, rainwater collection tanks for individual homes are provided to irrigate their gardens.
21At a Glance
Another example of how the architecture of these homes embraces sustainable modern practices is the bioswale network in the Hilltop neighbourhood. This is designed to concentrate and convey stormwater runoff while removing debris and pollution, beneficially recharging groundwater.
The Courtyard Villas use Enviroshake shingles on the roof, a truly realistic cedar shake, made from sustainable materials that are 100% recyclable. It is a durable, eco-friendly product that also has an elegant aesthetic appeal.
The homes in the Apes Hill Barbados Golf Resort and Community have been designed to encourage natural ventilation, through the thoughtful siting of the homes and the arrangement of windows and doors, minimizing the reliance on air conditioning. Energy efficiency has also been taken into consideration with the introduction of variable speed pumps, LED lighting and energy star rated kitchen appliances.
Homes can also benefit from photo voltaic electrical generation and electric golf cart and vehicle charging ports.
Farming
To supplement sustainable architecture and design in the communities, the clubhouse will use fresh produce grown on property following a 'farm to fork' concept. The agricultural land to the eastern side of the resort has been earmarked for agriculture, including the farm to fork initiative.
Education is already underway with team members learning beekeeping to support the thirty beehives that have been established on site, and that number is scheduled to rise to 100. The thousands of palm trees, fruit trees such as soursop, cherry, breadfruit, and coffee trees; pollinating insects, such as butterflies and bees, are a crucial part of the Apes Hill ecosystem.
From the vantage point of Apes Hill Barbados, your eyes feast on the ancient landscape of
gullies, indigenous forest and lush woodlands of the incredible Scotland District. This district is critical in Barbados' history: the area is part of an underwater mountain range that emerged from the ocean millions of years ago.
At Apes Hill Barbados Golf Resort and Community, you can live, eat and play happily knowing that in and among all of the natural heritage, you haven't interrupted the ecosystem; in fact, you're sustaining it.
22 At a Glance
Altman Real Estate Group is a full-service real estate provider o ering a wide range of specialist services. For over 40 years, Altman has proudly developed a reputation for delivering first-class service to our network of global clients. Through our international a liate, Savills, Altman exclusively benefits from a wider breadth of global coverage across more than 70 countries including the Americas, Europe, Asia Pacific, Africa and the Middle East.
Representing The Best On Island -Apes Hill -Royal Westmoreland -Sandy Lane Estate -Sugar Hill -Exclusive Beach Front Discove r Our Services -Real Estate Sales -Holiday Rentals -Property Consultancy Services -Villa Management -Facility Management For more information, visit altmanbarbados.com Head O ce 1.246.537-0840 | Limegrove Lifestyle Center 1.246.537-0864 US/CAN 1.866.360-5292 | UK 0.808.120-2364 realestate@altmanbarbados.com Daydreamer Apes Hill Barbados Golf Resort and Community Apes Hill, St. James Featured: A new Apes Hill
Barbados Villa
Design
Tree Planting
One Tree For Every Bajan, the Walkers Reserve reforestation project, gives everyone the opportunity to improve their environment, grow food and build climate resilience. Reduce your carbon footprint, build habitats, increase biodiversity and help do your part. Give nature a voice by offsetting your travel and your carbon footprint. You can also gift a tree to a loved one. Every little bit counts!
Since the programme's launch in January 2019, we have been working with businesses, schools, communities and various special interest groups to co-create a better future for Barbados and the planet.
Planting One Tree For Every Bajan, 285,000 trees, is no small feat. We need to get everyone on board. We need to create a movement in which everyone is excited about putting trees in the ground and building a better Barbados and world for all.
Walkers Reserve
Eco Markets
Visit our Eco Market where you can eat local from community chefs, buy local from our artisans and explore local on special tours! Join us for unique adventures at Walkers Reserve.
Guided and Driving Tours
Self Guided Tours
Connect with us to experience Walkers Reserve.
Get involved and give nature a voice! Or call (246) 422-9308
Reconnect with nature as you immerse yourself in the wonders of Walkers Reserve, one of the most unique destinations in Barbados. Our knowledgeable and enthusiastic tour guide will lead you along various paths, pausing on the journey to observe the wealth of flora and fauna that is protected on site. Learn about the regeneration of Walkers Sand Quarry and its transformation into Walkers Reserve while you experience breathtaking views that can only be seen from the east coast of the island.
Walkers Reserve is perfect for families! Hop off the digital devices, bring the kids and wander along our trails on our self-guided tours. Explore this truly unique environment and reconnect with each other in nature.
24 At a Glance
wirred.org (246) 622-4097 info@wirred.org wirredbarbados @walkersreservebarbados
Migratory Birds
Walkers Reserve is located in the Scotland District, St. Andrew which is a Natural Heritage Conservation Area and part of the system of National Parks in Barbados. WIRRED consistently collects data to inform the development of our regeneration project at the Reserve. As a living laboratory for climate resilience, we have identified one hundred and thirty-four (134) plant species from 44 families on site, together with 31 vertebrate (including 26 species of birds), and 35 invertebrate species (including 12 insect species).
Due to our regenerative practices, we see birds which have migrated from as far away as Canada, making their seasonal homes at Walkers Reserve. We continue to develop and implement mitigation measures for rescue and subsequent replanting of the rare plant species, soil stabilisation, wind reduction and replanting of plant species that support insect and other animal populations.
WIRRED Walkers Institute for Regeneration, Research, Education & Design
Bee Experience
Experience the buzzing world of honey bees in a truly unique way. Learn about the importance of these insects and the incredible value they add to our lives. A professional beekeeper will guide you through one of our apiaries where you will experience a bee's world, getting up close and personal with these fascinating insects. There is so much to experience and at the end of all the fun and excitement, you will be heading home with a small jar of 'liquid gold' to remind you of your memorable experience with us.
Unique Black Mangrove
Long Pond is home to mangroves, one of the most important types of ecosystems in Barbados and other tropical regions. They are our first line of defense against storms and other major weather events. They also protect our communities from flooding and provide homes to various species of wildlife. By restoring the mangrove ecosystem at Long Pond to ecological health, more carbon will be sequestered which contributes to the effort being made by Small Island Developing States to mitigate the impacts of climate change.
The Walkers Institute for Regenerative Research, Education and Design (WIRRED) has established a Mangrove Restoration Project to restore and conserve our mangroves in the Long Pond Estuary. Through this mangrove restoration project, threatened, endangered and endemic species will be provided with a safe and vibrant habitat that can support increased biodiversity and ecosystem health. We must all do our part to protect these wetlands, because they protect us.
25At a Glance
Lesser Yellowleg
Photo: Richard Roach
Black Skimmer
Photo: Richard Roach
Snowy Egret
Photo: Richard Roach
Le
Bajan Dialect Animals
Taken from Barbadian Dialect by Frank A Collymore
Birdspeed
Very fast
Boar-pig, boar-cat, boar-hog
Male variety of….
Cock-lizard
The larger green lizard is often thus named, not only, I fancy, on account of considerations of sex, but owing to the fact that it often displays its yellow gills which hang from beneath its throat like a cock's wattles.
Cock-up
A Berbice chair is an ideal seat for cocking up one's legs, but a nearby window sill, desk etc, is the more usual way of enjoying this means of relaxation.
Cock-up one's heels
To assume an attitude of indifference.
Crapaud
One of the very few French words in common usage: a toad. The word toad is never used; crapaud or frog always.
Doctor-booby
The humming bird
Fortyleg
The centipede (relatively harmless but a bite is painful. Take paracetamol and an antihistamine to stop swelling).
Goat-mouth
To say that someone has a goat mouth is to imply that the person is reputed to bring ill luck to or blight any plan in which he says he does not agree.
Goat heaven
A state of bliss. Why the goat, of all animals, should have been singled out by Barbadians to tipify such a state is obscure.
Godhorse
A stick-insect, of the family Phasmidae.
Guineaman
A species of flying fish almost twice as large as the common variety. Sometimes called flying fish father.
Hare-rabbit
A hare
Jackass Donkey, Ass Jack-spanniard
The wasp Land turtle
Tortoise Molly-booby
Any large moth, a silly person and at cricket – a rabbit.
Nit
The Sandpiper. A regular migrant to Barbados.
Petties
A crab's claws.
Poison lizard
Applied to the wood-slave, or gecko, or white-lizard which is quite harmless though somewhat repulsive looking.
Pooch Backside
Sam Cow and de Duppy Tom, Dick and Harry
Sea cockroach
Small whitish crustacean that burrows in sandy wavewashed shore-fringe.
Soldier Crab Hermit crab
Sea Cat
An Octopus
From the front cover illustration by Catharine Cummins
28 At a Glance
YOU KNOW?
The Artist Robert MacLeod's Atlantic Rhapsody
By Henry Fraser
Did you know that the prolific Bajan artist Robert James MacLeod was born in New York of a Bajan mother and a Scottish father – a truly international heritage!
He was born in Greenwich Village in New York – famous as home of the hippies for decades – on August 24th, 1888. His mother was a Barbadian Yearwood – Ida Elizabeth – and she brought him home when he was just a year old, so apparently he always saw Barbados as home. He was at pains to tell people that he learnt his ABC on Hastings Rocks, and this dramatic "school room" site probably profoundly influenced him, creating a life-long passion for painting the sea.
He received his early education in Barbados and started drawing from the age of seven. He returned to New York as a teenager, and started to pursue art studies at what was called the Art Students League, at 17, in April 1906.
The Art Students League was an interesting network of studios, each run by an individual artist instructor. It was linked with a satellite facility, the Lyme Summer School of Art in Old Lyme, a small coastal village in Connecticut… a kind of art colony.
This provided MacLeod with experience and passion for plein air painting… that's out of doors landscape painting, that was to be his forte all his life.
He did a bit of acting, studied graphic art, worked with a famous American artist Frank Bicknell in Connecticut, and finally came home in 1936.
Alissandra Cummins, Director of the Barbados Museum and Historical Society, has produced a splendid book – a
magnificent catalogue but really a comprehensive retrospective collection of his work, telling the story of his close relationship with the BMHS, and drawing on the paintings owned by many collectors. These were loaned for the Museum's exhibition, and it was a truly comprehensive show. The book is for sale in the Museum shop.
Alissandra describes his return at the age of 48 as the return of the prodigal. He lived in Barbados in Hastings, then Chelsea Road and then Culloden Road, and he visited Dominica, Grenada and St. Lucia to paint there as well. So while he was passionate about his Barbadian seascapes, he was equally fond of the people and mountains of St. Lucia and Dominica. He also spent a couple of years at the BMHS as temporary curator.
He was intimately involved with the philosophy and approach of the museum, and he held annual exhibitions of his paintings there every year or two for twenty years.
Alissandra titled her book Atlantic Rhapsody, but while the subtitle 'Elegy to the Islands' suggests a sad refrain, it's really a moving, almost surreal celebration of the sea – of the Atlantic surf, its beauty and energy. He seemed to be mesmerised by the everchanging movement of the waves, although he could sometimes paint the tranquil sea at Martin's Bay with as much feeling as the magical movement at the Crane or Bathsheba. His strong, confident brush strokes, rich colours and superb compositions produced the most moving rhapsodies!
Sadly, Robert MacLeod died in straightened circumstances, and was interred at Westbury Cemetery on June 1st, 1971. His brilliant work is little known by Bajans today, fifty years later, and the Museum has done a wonderful job in bringing him to light again.
Robert Jim MacLeod – A shining Bajan light, turned on again.
30 At a Glance
DID
With kind permission from Anthony and Gloria Eduardo
OLDEST RUNNING
RUM DISTILLERY
Experience over 300 years of heritage and expertise on a Mount Gay experience.
For over 300 years, Mount Gay has been crafting deeply rich and aromatic rums in Barbados, the birthplace of rum. Visit the original landscape and buildings where it all began, back in 1703.
Embark on a historic tour of the Mount Gay distillery in St. Lucy, Barbados' most northern parish. Here you will experience our fullyoperational rum making headquarters. You will walk through our still house, amongst our traditional copper pot stills, column still and our recommissioned Coffey still, one of only three full copper Coffey stills in the world.
We open the doors to our well, which has provided Mount Gay with coral filtered water for over 300 years, and the molasses house where notes of liquorice waft through the air. Step into our bonds where our rums age in casks.
The Mount Gay Distillery Tour Experience takes place every Monday, Wednesday and Saturday.
We also have a variety of premium rum flight and cocktail  experiences available. Please check our website for additional information, times and to book.
DISCOVER THE WORLD'S
PLEASE DRINK RESPONSIBLY
Experience The Life and Culture of Mount Gay
Head to the outskirts of Historic Bridgetown where you will discover our beautiful open-air Visitor Center.  Our team will welcome you for a deep dive into the flavour of our rums and the traditions at Mount Gay.
Our workshops at the Mount Gay Visitor Center have something for every palate and a visit is a must for anyone setting foot on the island for the first or 100th time. Our Signature Tasting is the perfect introduction to the world of Mount Gay Rum, you will learn about the history of Mount Gay and taste a selection of our finest rums. Try your hand at making Mount Gay cocktails in our Cocktail Workshops, or sit back and enjoy a rum tasting followed by a Bajan lunch. Do not forget to stop in the gift shop and find something special to take home, from accessories to rum cakes, and of course rum.
To join us at Mount Gay and find out more about our Visitor Experiences, go to: www.mountgayrum.com /tour-mount-gay
Scan to Book a Tour
All experiences must be booked in advance and terms and conditions apply at booking.
For Distillery Experiences a dress code is enforced for health and safety on our working production site.
PLEASE
DRINK RESPONSIBLY
Foursquare Rum Distillery
Founded in 1926, R L Seale & Company Limited is a fourth generation, 100% Barbadian family-owned business whose flagship operation, Foursquare Rum Distillery, is one of the world's few remaining independent rum producers. In the modern era, under the stewardship of current Chairman Sir David Seale and CEO and Head Distiller Richard Seale, Foursquare has earned high regard for the integrity of its brand and the high quality of its products.
While remaining a small player in terms of the global market, by specializing in premium quality artisanal rums rather than high volume products, Foursquare Distillery has established a gilded reputation as one of the finest rum producers in the world.
In 2021, Foursquare Rum Distillery achieved unprecedented success at the world's oldest
and most prestigious awards event, the International Wines & Spirits Competition (IWSC). Out of a select group of just seven international rums that were awarded the highest Gold Outstanding medalschosen from over 90 countries worldwide - Foursquare earned the rare distinction of winning five of them. In recognition of such an outstanding overall
performance, Foursquare Distillery was presented with the much sought-after industry award of the 2021 Outstanding Spirits Producer Trophy, ahead of leading international producers of all other spirits. This particular accolade has propelled Foursquare Distillery into the very highest echelon of spirits producers.
altamarbrands.com/brands/foursquare-rum-distillery
34 At a Glance
St. Nicholas Abbey
Rums of St. Nicholas Abbey
Our motto "Quality & Tradition" tells it all!! We are proud to produce a premium, genuine single cask rum now considered an important brand worldwide. Growing our own canes, our rum is a true field to cask product with no blending, carefully handcrafted from milling to the barreling and bottled by hand. With growing preferences for artisanal production and consumer knowledge of authenticity, production methods and place or origin, these rums are increasingly sought after.
Engraving of Rum Bottles
Our rum is a rare and premium product only made in small batch artisanal production and only sold on island at the property, although exported in low volumes to premium names such a Berry Brothers in London. Don't miss the tasting of these exceptional rums and personalised engraving on that special bottle, done right as you wait.
Rum Experience Tour
For anyone with a "passion for rum", owner and master distiller, Larry Warren, offers a personalised Rum Experience Tour. Call ahead and book your slot and learn about the history of sugarcane and rum, go behind the scenes of the distillery "Ännabelle", and taste the full range of Abbey rums including our aged rums!
Simon!
Anyone who has visited knows Simon! He is the eldest son and Ambassador of Rum - although he doesn't touch a drop! Whether you are a "rummy"or not you will enjoy his humous banter as he takes charge of the rum tasting.
Heritage
The historic residence of St Nicholas Abbey built in 1658 in its Jacobean grandeur still has 400 acres of sugar cane fields and ancient mahogany woods. With a long lineage of British owners, including such famous names as Benedict Cumberbatch, the property was purchased by Barbadian architect, Larry Warren in 2006 and tastefully restored into a heritage attraction and producer of premium rums.
Heritage Steam Railway
"The sight of a 100 year old steam locomotive chugging across the hillside with the Atlantic Ocean in the background stirs the heart". A truly heritage adventure and the newest attraction at St Nicholas Abbey.
Terrace Cafe
Feeling peckish - try lunch or an expresso and home baked rum cake on the Terrace Cafe overlooking the lush tropical gulleyyou may even catch a glimpse of a green monkey swinging by. From that intimate private occasion in a tropical rainforest setting to a more lavish affair in the grounds of the Abbey, or on the Heritage Steam Train, We offer it all. Bells & "steam" whistles & chandeliers from the trees!! We make it memorable.
The TurntableWeddings & That Special Private Dinner
In days of old, first class passengers drank champagne whilst those in third got out and pushed. Today visitors are still invited to assist with the turning of the locomotive on the turntable at Cherry Tree Hillnow for fun!
Cottage Industry
Have you tried our new selection of liqueurs, with invoking names such as Amaretto, Wildcat Coffee, Sorrel Flirt, Monkey Business - and Bajan Lemoncello! Not to be missed. The Abbey continues to expand their cottage industry to include Rum Barrel Coffee, rum cake, jams, jellies and a whole lot more……
It's a Family Affair
Committed to the preservation of this wonderful piece of Barbadian history, the Warren Family are all involved! Tastefully restored into a heritage attraction and distilling premium rums, they have worked arduously to make the plantation a viable heritage project, thereby ensuring sustainability of this unique legacy for future generations.
A BAJAN DEFINITION
FOR A BAJAN VODKA
Most potato-based vodkas are made with English potato. An English potato has 70% water and 30% starch. With a little research, Raymond Thompson, the founder and master distiller, realised that sweet potatoes are much higher in starch.
An empty gas tank put me on the journey to 'Katspraddle'. I started trying to 'collifox' some sweet potato into a little fuel. But that fuel smelt too sweet... - inspiration hit and we got Katspraddle Vodka.
-Raymond Thompson Founder & Master Distiller
This fact peaked Raymond's interest because the fermentation of alcohol occurs when starches are converted to sugar. He then looked at the few other sweet potato vodkas in the world and noticed that they tended to use the high sugar, lower starch Carolina sweet potato.
The local Barbados sweet potato has the opposite profile with higher starch content along with good simple sugars. Raymond figured that this unique raw material had the potential to create a unique finished vodka.
Once Raymond got the idea to make a vodka from his sweet potato experiment, he turned to his friends for help and quickly found a home to start working on the ideas. A little space was carved out on a friend's family farm and the potatoes were designated for Vodka - indeed, this space remains in use today as the farmer has been growing sweet potatoes for over 35 years, resulting in a highly consistent product across all seasons.
The original set of equipment was another experiment. Some would call it 'collyfoxing' but this was Raymond's engineering skills coming to the rescue.
38 At a Glance
Katspraddle circa 2017
AN AWARD WINNING
SWEET POTATO VODKA
Super vegetal style with notes of cumin and caraway seeds. Slight fleshy peach on the palate which is soft and delicate.
-Tasting Note, IWSC
With the first batch under his belt, Raymond needed to get some independent feedback and with the help of some close friends, he ran some comprehensive Saturday afternoon 'research' sessions.
Now this group of friends will tell you that this required 'tremendous sacrifice' as they took on the task of tasting and re-tasting the vodka, interspersed with our local pudding and souse delicacy.
With the feedback and encouragement of friends and local 'experts', the product started to come together.
Five years later, Katspraddle's origin
Where to find it?
Scan the code
story is still being written. New investments in equipment have been encouraged by the popularity of Barbados' only indigenous Sweet Potato Vodka while Raymond's
passion for producing this unique vodka grows with every bottle.
FROM GROUND TO GOODNESS
39At a Glance @katspraddle.vodka @katspraddle
Barbados 365
Acrylic on Canvas by Heather-Dawn Scott @scottheatherdawn
JANUARY
1 Bank Holiday New Year's Day
6 Full Moon
13-17 Flower & Garden Festival
St. Peter's Parish Church
14 Polo: Young Barbados/UK, club match, Barbados Polo Club
Art Exhibition: Showcasing Catherine Forter-Chee-ATow, Jeena Chatrani, Brandon Best, Neville Legall, Gallery of Caribbean Art, Speightstown
17-22 Sailing: Mount Gay Round Barbados Sailing Week
21 Bank Holiday
Errol Barrow Day
Polo: Denmark vs Barbados, Apes Hill Polo Club
Music Festival: Naniki Barbados, Suriname, St. Joseph
Sailing: Mount Gay Round
Barbados Race
Bus Tour: Barbados Museum and Historical Society - "The Life & Legacy of the Rt. Excellent Errol Walton Barrow"
22 Classic Car Revival Show: Content, St. Thomas 12-6pm
28-29 Annual Flower Show: Barbados Horticultural Society Headquarters, Balls, Ch Ch.
28-29 Music Festival: Naniki Barbados, Suriname, St. Joseph
FEBRUARY
TBA Music Festival: Vujaday
4 Harvest Garden Party: St. James Parish Church, Holetown Polo: Villages vs Barbados, Barbados Polo Club
5 Full Moon
9 Polo: Villages vs Barbados, Apes Hill Polo Club
11 Polo: Villages vs Barbados, Barbados Polo Club
11-12 Artists Studio Tours: 11am-4pm artistsstudiotoursbarbados.com
12-19 Holetown Festival: Opening gala and steel band concert; nightly shows; street fair and parade; floodlit tattoo and night march; Alfred Pragnell Memorial Talks and much more.
13-18 Bridge: Annual Sun, Sea & Slams International Bridge Tournament at Barbados Beach Club.
Visitors always welcome at the Barbados Bridge League.
18 Art Exhibition: Showcasing
Tracey Williams, Sherry Nicholls, Christopher Welch, Gallery of Caribbean Art, Speightstown
Concert: Barbados Police Band. Bach, Beethoven & Brahms
Classical Evening, Walled Garden Theatre, Barbados Museum and Historical Society
24-26 Agrictural Exhibition: Agrofest, Queen's Park, Bridgetown
25 Bus Tour: Barbados Museum and Historical Society"Ancestral Trails"
Polo: Cheshire vs Barbados, Barbados Polo Club
MARCH
2 Polo: Cheshire vs Barbados, Apes Hill Polo Club
4 Horse Racing: BTC Sandy Lane Gold Cup, Garrison Savannah
42 Activities
Photo: André Williams
Photo: Peter Marshall
Oistins Festival
Photo: Andrew Nicholls
5 Polo: Cheshire vs Barbados, Barbados Polo Club
7 Full Moon
10-11 Concert: Broadway to Barbados, Frank Collymore Hall
11 Polo: Canada vs Barbados, Barbados Polo Club
11-12 Artists Studio Tours: 11am-4pm artistsstudiotoursbarbados.com
16 Polo: Canada vs Barbados, Apes Hill Polo Club
16-18 Concert: Broadway to Barbados, Frank Collymore Hall
18 Polo: Canada vs Barbados, Barbados Polo Club
Art Exhibition: Showcasing Heidi Berger, Julia Seymour Gallery of Caribbean Art, Speightstown
19 Dog Show: BKC's All Breed Championship, Waterford (Judge: Paul Harding, UK)
23 Football: Concacaf Nations League - Barbados vs Cuba
25 Bus Tour: Barbados Museum and Historical Society - "Flora & Fauna of Barbados"
25 Polo: Hickstead vs Barbados, Apes Hill Polo Club
27-31 Surfing: Barbados Junior Surf Pro/Live Like Zander Soup Bowl, Bathsheba
30 Polo: Hickstead vs Barbados, Barbados Polo Club
TBA Barbados Independent Film Festival. A week of local, regional and international film events from premiers with elegant receptions to picnics watching movies on the beach. barbadosfilmfest.org
APRIL
1 Polo: Hickstead vs Barbados, Apes Hill Polo Club
1-2 Surfing: Barbados Junior Surf Pro/Live Like Zander Soup Bowl, Bathsheb
6 Full Moon
7 Bank Holiday: Good Friday
7-10 Oistins Festival: Oistins, Ch. Ch. Celebrating Oistins' fishing industry with 4 days of street fair fun and festivities.
Calendar Notes
The Barbados Turf Club hosts 20 race days a year at the Garrison Savannah on alternate Saturdays and occasionally on a bank holiday except during October. Visit: barbadosturfclub. org for the race day calendar and a wealth of information on local horse racing from breeding, race day programmes, statistics and live online betting. Call (246) 626-3980.
Open Garden Events:
The Barbados Horticultural Society's open gardens take place on Sundays from January to March. For more information visit: horticulturebarbados.com
Art Exhibitions:
Visual Arts Events - Artist and photographer Corrie Scott publishes an excellent monthly digital magazine showcasing art events and artists in Barbados. Read now at issuu.com/ corriescott.
Gallery of Caribbean Art: visit their website artgallerycaribbean.com to view current shows and exhibitions.
10 Bank Holiday: Easter Monday
11-16 Fishing Tournament: Sir Charles Williams Barbados International Fishing Tournament, Port St. Charles Marina
15 Concert: BMHS & Barbados Police Band Big Band & Jazz, Codrington College, St. John 'For The Love of Art Paint Group': Lead by Tracey Williams Gallery of Caribbean Art, Speightstown
22 Polo: Wascosa vs Barbados, Apes Hill Polo Club
27 Polo: Wascosa vs Barbados, Barbados Polo Club
27-30 Golf Tournament: Sir Garfield Sobers Festival of Golf held at The Barbados Golf Club, The Country Club at Sandy Lane and Royal Westmoreland
28 Bus Tour: Barbados Museum and Historical Society"Barbados' Heroes Story"
29 Polo: Wascosa vs Barbados, Apes Hill Polo Club
43Activities
Holetown Festival
Photo: Peter Marshall
MAY
5 Full Moon
18-21 Celtic Festival Barbados: A gathering of Celts and friends from around the world enjoying a line up of some amazing visiting performers. Always great fun!
21 Concert: Barbados Police Band, 'Sounds of the Caribbean', Walled Garden Theatre, Barbados Museum and Historical Society
21-28 Gospelfest: 30th Anniversary. A week of uplifting performances by local and international gospel artistes.
26-29 Football Festival: Barbados Invitational Masters Football Classic (BIMFC)
bdsmfc.org
27 Bus Tour: Barbados Museum and Historical Society - "Cities & Towns South"
JUNE
TBA Car Rally: Sol Rally Barbados. Barbados Rally Club's premier event has grown into the Caribbean's biggest annual international motor sport with competitors from around the world. A week of activities enjoyed by visitors and Bajans alike.
3 Full Moon
5-11 Beach Festival: Waterman Festival/Beach Culture World Tour Championships. This event attracts spectators and media alike to deAction Beach at Silver Sands to witness competitions in windsurfing, surfing, stand up paddling and kiteboarding, beach cricket, swimming and conch shell blowing with an action packed festival of entertainment.
24 Bus Tour: Barbados Museum and Historical Society - "Views & Arts"
29 Public Holiday: Whit Monday
JULY
3 Full Moon
29 Bus Tour: Barbados Museum and Historical Society - "Riots in the Land: An Exploration of the 1937 Riots in Barbados"
TBA Dive Fest 2023
TBA Junior Monarch Calypso Competition
TBA Steelpan Concert: Pandemonium, National Botanical Gardens, St. Michael
TBA Pic-O-de-Crop Semi-Finals, Kensington Oval
TBA Soca on de Hill, Farley Hill Park
TBA People's Choice Soca Monarch, National Botanical Gardens
AUGUST
1, 30 Full Moon
1 Bank Holiday: Emancipation Day
TBA Junior Kadooment
TBA Pic-O-de-Crop Finals, Kensington Oval
5 Foreday Morning
44 Activities
Sol Rally Barbados
Kadooment Day fun on the highway
Celtic Festival
Photo: Andrew Western
Kadooment Day Revellers
5-6 Bridgetown Market
7 Bank Holiday: Grand Kadooment Day
Bus Tour: Barbados Museum and Historical Society - "Bajan Bites & Delights"
Field Hockey: 38th Annual Barbados International Hockey Festival, Sir Garfield Sobers Sports Complex
SEPTEMBER
Concert and Chorus (Gospel) Barbados Police Band, Codrington College, St. John
Full Moon
Bus Tour: Barbados Museum and Historical Society - "Ruins"
OCTOBER
8 Dog Show: BKC's All Breed Championship Dog Show, Waterford (Judge: Graham Hill, UK)
TBA Barbados Food & Rum Festival
22 Triathlon: 33rd Barbados National Triathlon Championships
Full Moon 28 Bus Tour: Barbados Museum and Historical Society"Bajan Duppy Night Tour"
NOVEMBER
1 Independence Lighting Ceremony, Bridgetown
1-5 Open Water Swimming: Barbados Open Water Festival, Carlisle Bay
TBA Barbados Adventure Race, East Coast
19 Dog Show: BKC's All Breed Championship Dog Show, Waterford (Judge: Patsy Hollings, UK)
25 Bus Tour: Barbados Museum and Historical Society"Independence Bajan Bites"
27 Full Moon
30 Bank Holiday: Independence Day - 57th Anniversary Parade
TBA Christmas Craft Fair: Providence School, St. George
DECEMBER
9-10 Run Barbados Marathon Weekend. This series of events hosts runners from across the globe and is all about having fun in a safe environment. What makes it even more fun is the music and entertainment at the Start/Finish locations and also at various points along the route.
TBA Christmas Craft Fair: Limegrove Lifestyle Centre, Holetown. https://limegrove.com
TBA Carols by Candlelight, Ilaro Court, Two Mile Hill, St. Michael
TBA Carols at St. Nicholas Abbey, Cherry Tree Hill, St. Peter
25 Bank Holiday: Christmas Day
25 Concert: Barbados Police Band, Queen's Park, Bridgetown
Full Moon
26 Bank Holiday: Boxing Day
26 Horse Racing: Boxing Day Races, Garrison Savannah
45Activities
12
20-26
24
29
30
28
26
International Triathlon Event
Photo: Brian Carrington
Naniki Music Festival
Independence Day Parade
CONCACAF Football
Fabulous Fun
By Danielle Miller
Guess what kids? We're going to Barbados!
You're guaranteed to get an exuberant response out of that announcement. Barbados is a natural choice for families – offering a relaxed outdoor lifestyle, yet endless action-packed activities and excursions for visitors and residents of all ages.
A Family-Vacation to Remember
Of course if you're here on vacation, we have suggestions for activities to pack into your itinerary. From fun-filled days
learning to surf, to exploring underground caves, to enriching educational experiences at the Barbados Museum, there are endless options that will appeal to the young, and the young-at-heart. Wondering where to start? Check out our list of Top Barbados Family Activities.
Raising a Family in Barbados
You know that expression, it takes a village to raise a child? Well, in Barbados you've got that village backing you up. Barbadians are family-orientated with a strong sense of community. With all that's been going on in the world, we've got more and more families
coming here to make Barbados their home, whether temporarily on the Barbados Welcome Stamp, or long-term.
The island offers a safe environment for you and your kids. We have an excellent education system with good quality government and private schools, including an International Baccalaureate school. You'll quickly make friends and connect with people – both locals and expats with a thriving international community. And we have an exciting events and social calendar with international sporting fixtures, cultural activities and more to keep the whole family busy and happy.
46 Activities
Joe's River Bridge
Paddle Boarding in Carlisle Bay
Cattlewash
for the Whole Family
Discover the natural world
Barbados Wildlife Reserve
Explore the mahogany forest with green monkeys, deer, tortoises, Caiman, South American snakes, Cuban iguanas and more.
Welchman Hall Gully
Follow the stroller-friendly paths through the lush gully filled with flora and fauna. Go at monkeyfeeding time: 10.30am-12pm.
Coco Hill Forest
Hike along forest trails (different lengths for different abilities) through fragrant nutmeg trees
and swaying coconut palms with stunning views.
Joe's River
Wander through this northerly tropical rainforest with nature trails, a water course flowing into the sea and picnic areas.
Harrison's Cave
Sit back for a tram tour deep into the natural limestone cave with caverns, towering columns, underground waterfalls, pools and more.
The Paradise Nature Park
Make friends with indigenous and exotic animals and plants on selfguided tours through five acres of lush tropical gardens.
Turtle Hatchings
Call the Turtle Hotline (+1 246 230-0142) for locations and times (June-October). The beach at Southern Palms Hotel is a favourite for nesting.
47Activities
Learning where our food comes from Coco Hill Forest
Barbados Wildlife Reserve
Gun Rock
Wading in Joe's River
Playground at Welchman Hall Gully
Explore above and beneath the waves
Atlantis Submarine
Dive beneath the waves for an exciting adventure exploring shipwrecks, reefs and an array of ocean life. Age 4+, minimum height 3ft.
Beach Picnics
Pack some fish cutters and rum punch and enjoy an alfresco meal on a shaded beach. We recommend Gibbs Beach (west) or Bottom Bay (east).
Sharks Hole
Visit at low tide for a swim in the tiny calm, protected bay. Take a cliff top walk to nearby Bull's Nostrils and Gun Rock to witness the power of the Atlantic Ocean.
Bathsheba/Soup Bowl
Kids love splashing in and exploring the rock pools at low tide – look out for sea anemone, eels and even hidden octopus.
Watersports
Paddle boards, kayaks and Hobie Cats are great for exploring calm bays with little ones. Bigger kids can enjoy snorkeling or learn to scuba dive. Age 10+ for PADI certification.
Get your adrenaline pumping
Surfing
You'll be spoiled for choice with surf spots in Barbados. Check out the long gentle waves at Freights Bay and Surfers Bay near South Point – perfect for kids to learn to catch waves.
Bushy Park Race Circuit
Put the pedal to the metal with this fast-paced go-kart racing experience at the home of car racing in Barbados. Age 5+.
Harrison's Cave Eco Adventure Park
Whizz through the tree canopy along the exciting Monkey zipline, with a bird's eye view of the gully below. Age 6+.
E-Bike Island Adventures
Enjoy a two-wheeled island adventure on an electric pedalassist mountain bike – with on and off-road tours. Age 13+, minimum height 5ft.
Island Safari
4x4 jeeps take you on Safari-style adventures off-the-beaten-track to discover all Barbados' hidden gems. Age 5+, who can walk independently.
Take a Step Back in History
St. Nicholas Abbey
The kids will love the historic steam train ride and exploring the extensive gardens, and the adults will love sampling the exquisite rum produced on site.
Gun Hill
Explore this historic signal station with one of the best views of the island and a nineteenth century stone carving of a lion.
Explore! Children's Gallery
– Barbados Museum
Learn about our island's fascinating past, with state-of-theart interactive exhibits for young visitors.
Codrington College
Wander through the beautiful gardens and grounds, with spectacular views of the east coast. Bring a little snack for the ducks in the pond.
48 Activities
Island Safari Tours
Sharks Hole
Racing at Bushy Park
Sunshine Talma catching waves
Animal Flower Cave
Railway at St. Nicholas Abbey
Where To Eat With Kids
Animal Flower Cave, North Point
After exploring the cave, enjoy a tasty lunch facing the Atlantic. There's a play area and goats roaming freely to entertain the kids.
Juma's, Alleyne's Bay
Popular west coast spot with breakfast, lunch and dinner served on picnic benches on the beach.
Juju's, Mt. Standfast
This casual Caribbean beach bar offers the perfect base for swimming and snorkeling, and of course enjoying their tasty bites and cocktails.
Outpost, Speightstown
A fun beachside restaurant and bar with exactly what you need with kids – tables in the sand. Try the tacos and the spicy mango margarita.
Sea Shed, Mullins Beach
A laid back beach restaurant and bar. Delicious upscale plates and beachside nibbles. Ask for a table on the beach, so you can sip on a cocktail while the kids play right next to you in the sand. Kids menu available.
Zaccios, Holetown & Bathsheba
With two locations, enjoy relaxed cocktails and delicious food including the popular build-yourown-pizzas.
PEG Farm, Easy Hall
Take a tour of the biodynamic farm, interact with the free-range chickens, cows and pigs and then enjoy the delicious farm-to-table grub in the breezy open-air Farm House Café.
Flower Forest, St. Joseph
Meander through the walkways lined with botanicals, then enjoy fish cakes, sandwiches made to order and ice cream.
Bath Beach House, Bath
Relaxed east coast spot offering day passes with guided kayak tours, hikes and delicious local lunches.
Baby Doll, Hastings
Take a walk along the scenic Richard Haynes Boardwalk, a dip in the sea, and then dig into pizza and sundowners at this laid back restaurant right on the boardwalk. The kids' pizzas offer great value for money.
ArtSplash, Hastings
This quirky café and community art centre has a full on playground hidden at the back, perfect for the little ones to let off steam.
Cruising Club, Aquatic Gap
A great family-friendly spot to rent paddle boards and enjoy the popular Pebbles Beach. Visitors can sign in to the members-only club and order hot dogs, burgers and mojitos from the bar.
Mimosas, St. Lawrence Gap
Sundowners facing the sea, a play area with swings and toys for the kids, and a great pizza menu. It's a winning formula for the whole family.
Lobster Alive, Bay Street
A fun, relaxed vibe with live music and casual dining in the sand.
Exceptional grilled lobster straight out the tank and a kid's menu.
Tikki Bar, Accra Beach
A kid-friendly spot at the corner of Accra Beach, with calm shallow water, serving up hot dogs, burgers and more. When you
rent beach chairs ($60 for two loungers and an umbrella), you get the equivalent in bar/restaurant credit.
Carib Beach Bar, Worthing
With a huge wooden deck spilling into the sand, this family favourite beach restaurant has been serving up delicious food and drinks since the 80s.
Blakey's on The Boardwalk
In a prime spot along the Richard Haynes Boardwalk, enjoy sundowners and casual bites facing the sea.
Chefette, 15 Locations
A Bajan fast food family favourite, serving up fried chicken, rotis and more. With drive-in and dine-in options, kids meals with toys and playgrounds in several of their 15 locations, it's a winner all round.
49Activities
Baby Doll
Farm House Café Burger at PEG
Despite its limited physical proportions, Barbados is blessed with a richness of golf courses, especially on the west coast where the beautifully maintained quality of the courses and their proximity to each other make this a veritable 'Golfer's Paradise'.
Sandy Lane
Sandy Lane Hotel has two magnificent Tom Fazio designed 18-hole championship courses, the Country Club and the exclusive Green Monkey; as well as The Old-Nine, an intimate 9-hole resort course that was part of the original Sandy Lane course built in the early 1960s. The Country Club hosted the 2006 World Golf Championships, won by the German team of Bernhard Langer and Marcel Siem. Sandy Lane Hotel offers Golf Vacation Packages and non-residents are invited to apply for tee times for Country Club and The Old-Nine on a pay and play basis. Golf lessons are available for all.
(246) 444-2000
theproshop@sandylane.com sandylane.com/barbados-golf
Apes Hill
At the time of writing, Apes Hill golf course is due to open in 2023 after undergoing major renovations, having been acquired by Canadian investor Glenn Chamandy in late 2019. His exciting achievements include an improved course, a new short course, and high-tech 'Mayo Clinic for Golfers' style practice and development facilities. Given how spectacular Apes Hill was in the first place, members are eagerly looking forward to experiencing the upgraded course when it opens.
Rockley
On the south coast, Rockley Resort is a 9-hole executive course with alternative tees for the back-9. In addition to daily rates, Rockley offers Part Time Memberships ranging from 1-week to 6-months, as well as Non-Member Packages of multiple rounds of 9 or 18-holes. For current rates and availability, please contact the Pro Shop.
(246) 435-7873
teetime@rockleygolfclub.com rockleygolfclub.com
Royal Westmoreland
Designed by Robert Trent-Jones Jr., Royal Westmoreland's 7,045 yards course is renowned for its collection of signature par-3s and its ability to challenge players to use every club in the bag. Nick Faldo and Tom Lehman squared up against each other here in a match-play battle as part of the 1997 Shell Wonderful World of Golf. A special feature at Royal Westmoreland is its purposedesigned practice area of small hills and bunkers for players to work on their short game. Royal Westmoreland Golf and Villa Vacation Packages are available, while non-residents can request tee times between 10:00 & 11:00 am daily. Golf lessons are available for all.
(246) 419-7242
proshop@royal-westmoreland.com royalwestmoreland.com/golf
50 Activities Golf
Sandy Lane
Royal Westmoreland
The Best Value For Money Championship Course
Fair, challenging & pleasurable
Located at Durants, Christ Church, just off the ABC Highway, the Barbados Golf Club is easily accessible from all parts of the island.
After its redesign by internationally recognised golf architect, Ron Kirby, in 2020 the course was sanctioned by the PGA European Tour, to host a
senior PGA tournament and has since hosted numerous prestigious championships.
The 6,805-yard, par-72, 18-hole, links-style course, meanders across the gently undulating landscape, with wide open fairways and superb greens. The course is made up of two 'returning nines' that finish into an expansive triple
green, dramatically wrapped around a small lake bordered with mature trees. A second lake comes into play around holes 15 and 16, creating an enjoyably challenging Bajan 'Amen Corner'.
With very competitive green fees and rentals, Barbados Golf Club is considered by many to be the best value for money course in Barbados.
Full Range of Golf Facilities
Pro Shop
Club, Cart and Shoe Rental Driving Range, Practice Putting & Chipping Greens, Lessons
Mulligans on the Green Bar, Restaurant & Pizzaria Live sports on large-screen TVs Non-golfers welcome
Special Offers
• Flexible Membership Options
• Full or partial membership
• Snowbird Membership,
• Unlimited Golf Passes
For current rates and other information call (246) 538-4653
To book a tee-time online: teetime@barbadosgolfclub.com
To find out more visit: barbadosgolfclub.com
51Activities
Guests of Partner Hotels Preferential tee-times Reduced rates Cruise Ship Passengers Special Rates and Tee Times
Best Beaches for...
...Surfing
Soup Bowl Bathsheba, St. Joseph
Cotton House Bay Enterprise, Christ Church
Surfers Point Inch Marlow, Christ Church
Harbour Lights Beach, Carlisle Bay Widely known for their lively nightclub scene, Harbour Lights is also a fun daytime hangout on Carlisle Bay! Swim with the turtles on their snorkel tour, with cocktails and food to power you through. Amenities include, wifi, beach loungers & umbrellas with shower facilities. (246) 436 7225 harbourlightsbarbados.com
...Watersports
Paddle boarding, Hobie Cats, jet skies, waterskiing
Thunder Bay
Lower Carlton, St. James Paynes Bay St. James
Carlisle Bay St. Michael
Pebble Beach Carlisle Bay, St. Michael
...Snorkeling
Carlisle Bay St. Michael Batts Rock, St. Michael Sunset Crest St. James
Folkestone Marine Park St. James
Thunder Bay Lower Carlton, St. James
52 Activities
Bathsheba and Cattlewash
Harbour Lights
Speightstown Beach
Photo: Andrew Nicholls
...Beach Bars
Outpost
Speightstown Beach
Juma's
The Garden, St. James Juju's
The Garden, St. James
Calma Beach Club Holetown, St. James
La Cabane
Batt's Rock Beach, St. Michael
Boatyard Carlisle Bay, St. Michael
Lobster Alive Carlisle Bay, St. Michael
...Picnics
Heywoods Beach St. Peter Thunder Bay
Lower Carlton, St. James Paynes Bay St. James
Accra Beach Rockley, Christ Church Miami Beach Enterprise, Christ Church Crane Beach St. Philip Bottom Bay St. Philip Bathsheba Beach (Northern end) St. Joseph
Harbour Lights
Carlisle Bay, St. Michael
Cruising Club
Pebbles Beach, Carlisle Bay, St. Michael
La Cabane South
Drill Hall Beach, Behind Hilton Hotel, St. Michael
Carib Beach Bar Sandy Beach, Worthing, Christ Church Deia Beach
Maxwell Coast Road, Christ Church The Grove Crane Beach, St. Philip
Luxe Picnics
Luxe Picnics Barbados is not your ordinary blanket on the ground picnic. Owner run by Cassandra Mottley who seeks to create unforgettable memories at Barbados' most picturesque locations. Perfect for a romantic date or a special celebration. They will design and create a picture perfect event. They take care of everything and provide a truly magical & luxurious experience in any theme or colour.
luxepicnicsbarbados.com @luxepicnicsbarbados
53Activities
The Garden, St James
Luxe Picnics
Bottom Bay
Bath Beach House
Enjoy a day in Paradise... away from the crowds!
Join the Bath Beach House crew for an unforgettable day at their charming beach house nestled at the water's edge on Bath Beach in St. John. They cater to individuals and groups looking for a day of unique adventures, cool east coast breezes, rustic relaxation, sumptuous local cuisine, and their own signature rum cocktails.
Truly an authentic Bajan experience.
Spend the day as you wish, whether enjoying the activities or simply kicking back and enjoying the rustic beach front setting. Their popular Adventure Day pass includes a guided hike along the coast between Bath and Consett Bay – a well maintained and easily traversed trail. Enjoy seldom seen views of the east coast, visit the fish market in Consett Bay and walk the pier. Take a guided kayak tour in the calm, safe waters of Bath Bay to discover the coast from a different perspective.
Bath Beach is protected by an off-shore coral reef, it's the safest place to kayak and swim on the east coast.
Not feeling adventurous? No need for a Day Pass, simply relax and enjoy the splendour of this rustic paradise. Stroll the beach, relax in a lounge chair and have a swim before digging into a delicious Bajan lunch!
With something for everyone, this truly is a great day in paradise.
Open from 10am – 5pm Fridays – Sundays
Call to check our availability on other days of the week.
Book now, space is limited. Call (246) 243-6902
bathbarbados@gmail.com www.bathbeachhouse.com
@bathbeachhouse
@eastcoastbarbados
54 Activities
The best hiking experience in Barbados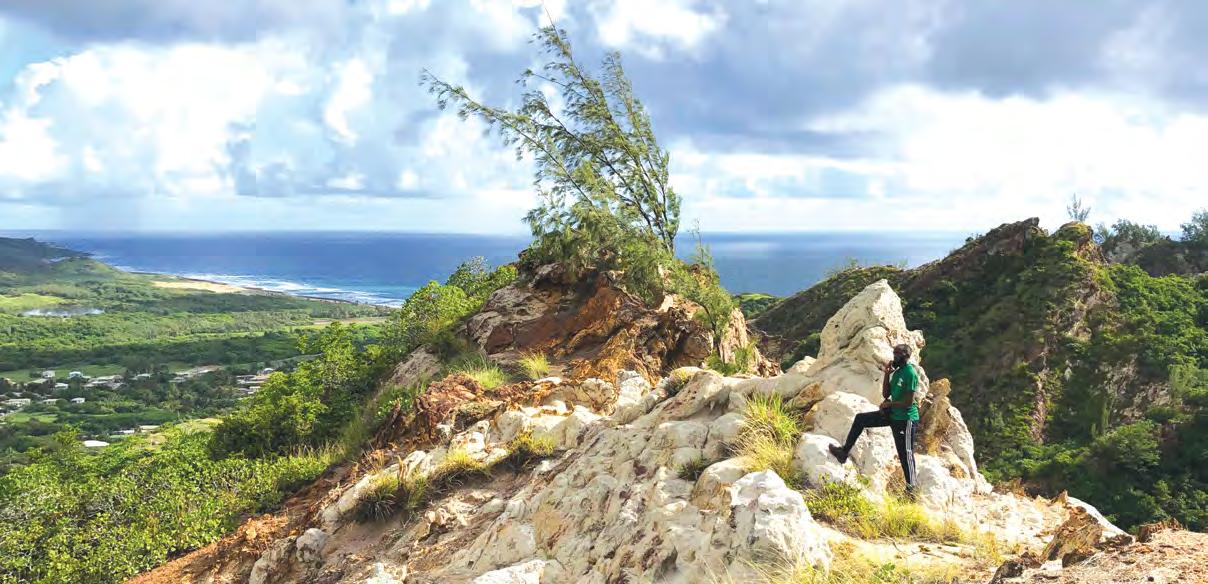 Wonderful Guided Hikes With top class local knowledge
Jabar Henry's home is located high on Chalky Mount, one of the most picturesque spots in Barbados, which is famous for its ancient pottery industry and spectacular scenic views.
Growing up here was heaven for him. From a very young age, he roamed the rugged Scotland District from dawn till dusk. Knowing these hills like the back of his hand and able to traverse them with amazing agility, he can walk a different trail every day of the year.
Jabar was first trained in agriculture and then hospitality, and he worked in both sectors for a number of years.
When the pandemic hit, he and his wife Andrea came up with the idea of hosting hikes around their area. They called their new venture Enlightened Travelers Hiking Tours. All of the hikes begin and end at a small facility close to their home. The degree of difficulty ranges from a leisurely 45-minute walk along the Chalky Mount ridgeway, to an extreme 3-hour challenge with escarpments, precarious precipices and plenty of hills! They offer private tailor-made hikes to both large and small parties or you can join in with a group. The monthly hikes on the last Sunday of each month are popular with a crowd of regulars.
In addition to hiking, they make good use of Jabar's training as a barman and a chef by offering authentic local cuisine options as part of the package. This is a dream come true for Jabar who always aspired to run his own food and beverage business. Breadfruit, local produce kebabs, fresh tuna, chicken and pork are roasted on
an open fire and served with Bajan favourites like macaroni pie and rice and peas. They also serve fresh juices made with fruits from the area. Guests can even join in the preparation of the food if they wish.
Enlightened Travelers
Contact them to book your adventure by WhatsApp (246) 831-7142
@EnlightenedTravelers Enlightened_Travelers
55Activities
Under the Sea
Hazell's Water World
As the only diving equipment retailer on the island, Hazell's Water World on Bay Street has freediving equipment for all skill levels – from absolute beginners to more experienced divers. John also carries a wide selection of snorkeling and scuba diving gear for many shapes and sizes. He offers tailor-made advice and recommendations, ensuring that your underwater adventure is as comfortable and safe as possible.
Open Tuesday to Saturday 12pm to 4pm diversupplybarbados.com (246) 426 4043 | 230 4689
I grew up sailing, snorkeling and scuba diving in the ocean surrounding beautiful Barbados. When I found freediving I truly found my calling.


We all have something called the mammalian dive reflex (MDR) which allows our bodies to adapt to Apnea. The MDR is something we have in common with dolphins and whales. They breathe air as we do and yet they are able to hold their breath and dive down for long periods of time. This reflex has been developed over hundreds of thousands of years. Although many of us have lost touch with this ability in our modern lives we can learn to tap into it, to train it and use it again.
Despite being an individual sport, freediving is one that requires trust and connects us to others. You never dive better than you do when you have a buddy you can trust to have your back. Contact me to learn more about the art of apnea.
- Hanna Allen www.tridentfreedivers.com
Visit our website for more information about exploring the underwater world.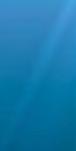 www.insandoutsbarbados.com/travel-guide-pages/ travel-guides/diving
Dive West Side Scuba
West Side Scuba Centre
1 (246) 262-1029
Bridge House, Cavans Ln, Bridgetown, St. Michael, Barbados, W.I. westsidescuba@gmail.com westsidescuba.com
56 Activities
Freediving is the ability to enter the underwater world and to become a part of it.
Freedive with Hanna
Photo: Andrew Western
Photo: Andrew Western
Palm Island The Pearl of the Grenadines
Mini Break to The Grenadines!
Ask about their special short stay packages tailored to residents of Barbados
Part of the Grenadines archipelago, located between St. Vincent and Grenada and comprising 135-acres of pure paradise, Palm Island is not only a private all-inclusive resort but also a fascinating, charming and idyllic island literally at guests' disposal. After a 45-minute flight from Barbados to Union Island, followed by a smooth 8-minute boat trip, you will reach your dream destination. Palm Island, which features an elegant and refined resort with five pristine white sand beaches, incredibly blue turquoise sea and truly perfect swimming conditions, is very close to the world famous Tobago Cays, a place not to be
missed by any nature or sea lover.
The resort offers 41 rooms and 3 luxury villas, all carefully designed to blend in complete harmony with the untouched natural environment of their beautiful island setting. All the rooms are air-conditioned and elegantly appointed with custom bamboo furnishings and woven rattan ceilings. Each room is equipped with kettles, coffee makers, mini-fridges, safes, hairdryers and comfortable cotton bathrobes.
The all-inclusive Palm Island Resort includes 3 superb meals a day, with a choice of 2 restaurants, daily afternoon tea, weekly manager's cocktail party, top-shelf
beverages, various barbecues and live entertainment at night.
General facilities include a boutique, a spa, a library, a satellite TV lounge, wifi internet access in all rooms and a freshwater swimming pool. For those guests who enjoy some activity, Palm offers complimentary tennis, fitness centre, croquet, table tennis, cycling, snorkeling and an array of non-motorised water sports.
Palm Island can also organise memorable excursions to the nearby Tobago Cays, Morpion Island or Chatham Bay, as well as scuba diving, kitesurfing, deepsea fishing charters or a beautiful sunset sail on board Pink Lady.
58 Activities
Dedicated to customising each guest experience, the resort offers an amazing personalised service. People may arrive as guests but often leave as friends. If you want to be pampered and to experience total relaxation, Palm Island is the right place to completely disconnect and re-energise.
Their seaside Sunset Restaurant & Bar has been revamped with a chic new look to welcome day visitors. Don't miss the opportunity to try the best of creole cuisine in a paradise setting.
The Spa, which opened on a stunning new beach location in 2016, has selected what they
consider to be the best quality products from Aromatherapy Associates and Caribbean Blue Naturals. Their Hibiscus Package introduces the amazing Botox of the Caribbean while they also offer Reflexology, Caribbean Traditional Massage, Harmonised Massage, Anti Cellulite and the Palm Island Massage. For your beauty needs they also pamper guests with wonderfully relaxing pedicures, manicures, rejuvenating facials and hair styling.
Palm Island offers short stay packages to Caricom residents with especially attractive rates in summer.
(784) 458-8824
The chic new Sunset Restaurant & Bar welcomes daily visitors to try the delicious cuisine and famous Palm Island Rum Punch.
The Spa, in the stunning new beach location, offers an exclusive range of treatments.
59Activities
Telephone
frontdesk@palmislandsvg.com Reservations www.palmislandresortgrenadines.com @palmislandgrenadines #MyPalmLife
Island Adventures
Balancing Act - Paradise Totem #1 Digital Collage with Monotype Collage
by Kraig Yearwood @kraigyearwood
60 Island Adventures
East
Sand Dunes
Ermy Bourne Highway, Belleplaine, St. Andrew 422-9427
Caféteria-style Bajan buffet Breakfast & lunch every day
Try: Flying fish & macaroni pie
The Bay Lounge Cambridge, St. Andrew 234-1590
Lunch & dinner
Try: Cajun fried pork chops
Oasis Ital & Nursery Pollards, St. John 260-2378 Call first
Lunch - closed Monday
Try: Vegan Ital stew with sweet potato, breadfruit, pumpkin, green banana, fresh coconut milk & fresh herbs
Chalky Mount Village Chalky Mount, St. Andrew 289-1618
Jackie (Jennifer) Hope
Take away black pudding & souse Saturdays only - order ahead
Sea View Bar
Bathsheba, St. Joseph 624-9518
Daily lunch till late
Try: Green banana cou cou & fresh local fish, fish cutters
Hill Crest Community Centre Bathsheba, St. Joseph 256-6271
Lunch & Dinner. Try: Local Fish
Garage Bar & Grill Tent Bay, St. Joseph 844-1911
Lunch & Dinner. Try: Local Fish
Swing by, Drop in
West
Fisherman's Pub
Speightstown, St. Peter 422-2703
Daily caféteria-style Bajan buffet
Lunch and dinner December - April
Try: Cou cou & Bajan stew
Caboose Seafood Kitchen
Northern end of Speightstown, St. Peter Daily Lunch
Check him out on Instagram
Try: Fish cutters
Bridgetown
Yelluh Meat
Abberfoyle, Black Rock, St. Michael 850-7664
Lunch & dinner until 8pm Closed Sunday & Monday
Order online or call
Try: Buljol breadfruit bowl
R.A. Mapp
Eagle Hall, St. Michael 426-5953
Lunch and dinner
Curbside pickup or delivery
Try: Rotisserie chicken
Mustor's
McGregor Street, Bridgetown 426-5175
Lunch Monday to Friday
Try: cou-cou & steamed flying fish
D' Palin Kitchen & Sports Bar
Tweedside Road, St. Michael Call or WhatsApp 825-2387
Lunch Monday to Saturday
Try: Buljol on Saturdays, pelau on Tuesdays, rice & peas with salt fish on Thursdays
Hunter's Bar Tudor Street, Bridgetown
Try: Pudding & souse on Saturdays, fish, ham and cheese cutters
62 Island Adventures
Sand Dunes
Caboose Seafood Kitchen
Buljol Bowl at Yelluh Meat
D Palin Bar
Oasis Ital & Nursery
Sea View Bar
Central
Café Ma Cherie
Earthworks Complex
Edgehill Heights, St. Thomas 432-5645
Daily specials
Mon-Fri 9am-5pm/Sat 9am-2pm
Try: Cou cou and saltfish, flying fish cutters or cow heel soup, pudding & souse Saturdays!
The Village Bar
Lemon Arbour, St. John 433-3162
Lunch Tuesday-Thursday
Lunch & dinner Friday & Saturday
Try: Pudding & souse, barbeque pig tails and pickled sea cat (octopus)
Scotland View
Lonesome Hill, St. Peter 571-0719
Daily specials for lunch
Try: Green banana cou cou & Bajan beef stew
for Bajan Food
Velma's Braggs Hill, St. Joseph 433-8912
Daily Specials
Lunch Tuesday to Saturday
Try: Black Belly lamb & garlic breadfruit Flower Forest Café
Flower Forest, Richmond, St. Joseph 433-8152
Lunch & tea 8am-4pm
Try: Fish cakes and freshly fried flying fish, bay leaf tea, sandwiches tailored to order
South
Cuzz's Fish Shack
Pebbles Beach, Carlisle Bay 254-8928
Breakfast & Lunch every day until 6pm
Try: Cuzz's special cutter of egg, cheese and fish
Chicken Rita's
Ocean View Road, Silver Sands 428-6873
Dinner every day
Try: Special Bajan fried chicken
Oistins Fish Fry
Oistins, Christ Church Over 40 stalls
Lunch & Dinner every day
Try: Grilled fish platter
Shakers Bar & Grill
Browne's Gap, Rockley 228-8855
Dinner - closed Monday
Try: Grilled fish dinner
Golden Sands Hotel
Oistins, Christ Church 428-8051
Lunch Monday to Sunday
Try: Pudding & Souse on Saturday
9am - 1pm, "Eat Bajan Day" on Friday
Rastafari Ital Café
Foul Bay, Rices, St. Philip 245-5177
Breakfast & Lunch
Closed Sunday & Monday
Try: Ital stir fry and stews
Lickrish Food Tours
Sample traditional Barbadian goodies at spots best known to the locals, while your tour guide introduces you to the culinary heritage of our island. Book online: lickrishfoodtours.com or call 622-1886
63Island Adventures
Oistins Fish Fry
Bajan Fish Cutters
Lickrish Food Tours
Café Ma Cherie
Pudding & Souse
Café at Flower Forest
Hunte's Gardens
The most enchanting place on earth...
You might hear this garden before you see it; its delightfully eccentric owner, Anthony Hunte, BCH, plays classical music throughout the garden. This is the working end of old Castle Grant Plantation, where sugar cane was once processed into syrup. Step through the gate and you'll soon tread on the old weigh bridge, where loads of cane were tallied. Walk slowly and take it all in; there is a feast for the eyes. You'll find yourself on the lip of a great, hemispherical sinkhole in the limestone substrate.
Steps lead down and paths branch out through an exquisite profusion of flowering plants, with towering trees around the edges. He has added hundreds of flowering anthuriums and orchids recently. Both here and farther along the top are a series of small secret gardens, where you can sit to absorb the serenity and enjoy a picnic. Be sure to climb the upper level steps to Mr. Hunte's house, a transformation of the old stables. He'll invite you for refreshments — including his legendary rum punch or freshly
Sample Hunte's 10 Year Reserve & take a bottle home
made ginger-lemonade. In fact, you also have the opportuntiy to sample Hunte's own 10 Year Old Reserve Fine Barbados Rum. It's
If you're driving, follow the red and white signs that read Hunte's Gardens, from all over the island. Or, come by taxi. If you take the local bus from the Fairchild Street Bus Stand in Bridgetown, it's #5 Sugar Hill Bus – BB$3.50 each way.
Scan QR Code to visit their website
(246) 433-3333 or 233-4060
10am-4pm every day Entrance BB$40 or US$20
only
Castle Grant, St. Joseph
64 Island Adventures
Open
Cash
huntesgardens@gmail.com huntesgardens-barbados.com
Opening in Early 2023 A Sensational New Attraction Separate and Distinct from Hunte's Gardens Castle Grant House Anthony Hunte's Home & Garden Scan for more information
The Mysterious Reverend Griffith Hughes
By Henry Fraser
Did you know that the biggest, most impressive book ever written from Barbados was published 251 years ago?
And did you know that the author, the mysterious, enigmatic priest, the Reverend Griffith Hughes, simply disappeared one day and was never seen or heard of again?
Reverend Griffith Hughes, a Welshman, wrote and published the most amazing book, The Natural History of Barbados, in 1750. His story is as remarkable as his book. He was born of humble background in the small Welsh town of Towyn, and entered the rarefied atmosphere of St. John's College, Oxford, at 22 possibly sponsored by some wealthy patron. He never graduated, yet he was later ordained an Anglican clergyman. He was sent around 1733 by the Society for the Propagation of the Gospel to minister to a Welsh community in rural Pennsylvania.
He spent much time on horseback ministering to far-flung parishioners but when he broke his kneecap, in 1735, he took a ship to Barbados to recuperate. Life here agreed with him so much that he took over the vacant post of curate of St. Lucy's Parish Church. By 1736 he returned to Pennsylvania but resigned and came back to the cure of St. Lucy, where he found time to indulge his immense curiosity as a naturalist.
In 1743 he went to England with various plant and animal specimens and made contact with Sir Hans Sloane of the Royal Society. By then he had formulated plans to publish a natural history, and he secured the services of the famous botanical illustrator George Ehret. He returned to Barbados, did more work on his manuscript and returned to London in 1748.
He seems to have received no formal training in natural sciences but he clearly made an impression on influential people in London. In June 1748, he was elected a Fellow of the Royal Society and, fast on the heels of this, his old college at Oxford conferred the degrees of BA and MA, 16 years after he left without graduating. His book The Natural History of Barbados was published in 1750.
It was once suggested that Hughes' meteoric rise may have been accomplished more by charm than scientific acumen. This seems a little harsh. His scientific descriptions and classification may appear unimpressive by today's standards but they're typical of his day. His collection of common names as irreverent as "Piss-abed" or "Hen's-turd" have a ring of authenticity, and many are still used today. The book is invaluable from this standpoint, for the many folk uses and observations, and much else.
It's entitled a "Natural History" and in that it succeeds admirably, with magnificent illustrations, and many dedicated to members of Britain's nobility but there's much more. His chapter on diseases is remarkably current for his day, and
YOU KNOW?
I suspect he picked the brains of local physicians, and especially the brilliant Dr. William Hillary. He gives an excellent description of the "dry belly ache" due to lead poisoning from liberal quaffing of rum, which was distilled through lead pipes.
The book itself was a masterpiece, in large folio format, with a larger version with colour plates and an only slightly smaller version with black and white illustrations… the ancient equivalent of a cheaper version, like a paper back, but still beautifully bound. A treasure and a pleasure to hold and read – unlike a Kindle!
It's not clear what happened to Griffith Hughes. He may have died in 1758. The last word on this mysterious man relies on Bajan oral tradition. It was said he left the island without warning; his horse was found one morning tied to a tree on the shore. It's claimed he took the church registers with him since those for that period have never been found, and hence the uncertainty of his time back in Barbados. He was clearly brilliant and probably charming, but his life was mysterious from youth, through middle age and even in death!
65Island Adventures
DID
Barbados Birdlife
Residents
During the first phase of early settlement, between 1627 and 1680, when virtually all of the island's forests were felled, a number of bird species disappeared from Barbados.
By 1950, resident birds had reached a low count of nineteen species.
Sixty two years later, there has been a complete reversal to this pattern. There are now over fifty species of birds that reside and breed here. Satellite imagery compared over a series of years, coupled with map analysis, demonstrates that Barbados is now more wooded than at any other time since 1680. Golf courses and other tourism developments have also created new water features - large ponds and lakes which provide habitat for water fowl.
Migrants
Barbados being just to the west of a major flyway of North American birds, brings many migrants to our island. Barbados is also close enough to South America to attract some bird species from that continent, and the Atlantic has proven to be no barrier to various European and African species which, aided by the trade winds, can be found here on a regular basis. Some 220 migrant species have been recorded for Barbados, of which number, about 160 occur on a regular basis with the other 60 species being vagrants.
Birding Barbados
Birding Barbados is an eco-tour company which specialises in showcasing Barbados' uniquely rich birdwatching opportunities. Barbados is one of the best places in the world for observing migratory shorebirds, as they make their annual journeys from as far as the Tundra in the North, to Patagonia in the south, a return journey of 20,000 miles! Most other habitats are spread over thousands of square kilometres but in Barbados, shorebirds are easily accessible. The concept is to plow part of the revenues earned
through tourism back into creating and maintaining wetland habitats, such as Golden Grove in St. Philip. Coupled with farming and sustainable water management, this mixed-use project is novel to Barbados and is a must see. Island tours to other hot spots are also encouraged. Visitors can 'mix it up' with beach, rum shop tours etc., as itineraries are flexible.
Contact Damian Edghill at birdingbarbados.com @birdingbarbados
WhatsApp or Call (246) 256 0604
Upland Sandpiper carving by Geoff and Joanie Skeete
Osprey catching his supper with red billed coots looking on
Avid junior birder, Macrae Hoyos at Golden GroveHudsonian Godwits
Ram Edghill, veteran birder
World Migratory Bird Day at Golden Grove
Flower
A relaxing walk in stunning beauty.
Flower Forest offers a heavenly stroll through a tropical forest with sweeping views of the Atlantic coastline. Angela's delicious fish cakes, flying fish sizzling from the pan and sandwiches made to order are reason enough to go there but for some its the ice cream that is the deal maker. She also serves beastly cold beers and juices or a nice hot cup of tea or fresh coffee.
This lush and peaceful place is a garden of towering trees garnished with vibrant flowers - a place to gather your thoughts. Owner David Spieler has been planting many specialist tropical hybrid flowers throughout the forest, which he generously shares with the Barbados Horticultural Society for their gold medal exhibits at the Chelsea Flower Show in London. They have begun harvesting coffee beans from the 50 odd coffee trees in the forest - which is delicious. The 53 acre property, located 750ft. above sea level, is reserved for green botanical ventures, never to be developed.
The garden gazebo is also a wonderful venue for weddings.
67Island Adventures
Forest
Open Daily Richmond, St. Joseph (246) 433-8152 @flowerforestbarbados
Tree of Life
Millions of people in the tropical world, from 20 degrees north to 20 degrees south depend on the coconut tree for their livelihoods.
The coconut is believed to have originated from India or Sri Lanka and is mostly grown in Indonesia, India, and the Philippines, producing 70% of world's supply.
In the Asian world it is called "the tree of life" as it supplies coconut water, oil, sugar, flour, vinegar, alcohol as well as medicinals, cosmetics and many food items. It is also used to make bio-fuel, mattresses, hats, baskets, garden compost, orchid growing medium and timber. It is that one tree that is all giving.
There are two main types of coconut palms: dwarfs and talls. Dwarf coconuts rarely grow above 12m. They begin fruiting three to five years after planting and produce small nuts. The nuts come in a range of bright colours: yellow, orange, red, bronze, brown and green.
Tall coconuts can grow up to 30m. They produce larger nuts, begin fruiting seven to ten years after planting and remain productive for up to 100 years.
It is believed that the Europeans brought the coconut from Asia to West Africa and then to Brazil and the Caribbean. It appears in Caribbean literature as early as the mid-1600s. Today, the main coconut production in the region is in the Dominican Republic, Guyana and Jamaica, and with smaller amounts grown in other islands. Barbados ranks 76th of 85 coconut growing countries.
The 710 known coconut varieties worldwide differ in terms of their morphological characteristics and degree of adaptation to a range of ecologies. For researchers, this diversity is an asset that can be put to good use in breeding disease-resistant varieties and hybrids. Coconuts are hardy trees that can grow in different soil types, along coastal areas and up to 1,000m above sea level. It is a climate-change resilient crop and can grow in many conditions although it prefers rainfall of around 200cm annually.
Mr. Maurice Wilson, who was the Regional Coconut Industry Coordinator at the Caribbean Agricultural Research and Development Institute (CARDI), gave an overview in 2019 noting that the Caribbean's coconut industry was thrown into a tailspin decades ago, after coconut oil was deemed unhealthy.
By Mahmood Patel
In the 1970s, the coconut industry in the region virtually collapsed, because there was a soya bean lobby, which indicated that coconut oil was bad for the system.
"In those days copra, the dried white flesh of the coconut which is used to produce coconut oil, was the main thrust of the coconut industry. People didn't use much coconut water, so when the trade in coconut oil collapsed, people abandoned the coconut plantations," he explained.
Fresh coconut water is what drives the coconut sector in Barbados today. There is growing awareness of and interest in diversifying into other by-products and there are several small-scale producers of coconut oil, flour etc.
One of the main advantages of coconut farming is that you can intercrop it with many other plants and sheep.
68 Island Adventures
At Coco Hill Forest we use coconut palms as our base crop and intercrop with bananas, cocoa, ginger and turmeric. We also use them for carbon sequestration and as a regenerative tree to mitigate soil erosion challenges at the Forest. We are growing mostly tall coconuts for their by-products such as coconut milk, oil and flour.
Coco Hill Forest is trying to create a sustainable linkage between agriculture, agroprocessing and tourism. We work with other coconut farmers, producers and the government sector to promote coconut as a sustainable crop that can help our food security challenges.
Our initiative was described by the Executive Director of the International Trade Center (ITC), Pamela Coke-Hamilton as "frankly one of the most amazing I have seen in my travels with respect to the Alliance for Action Project.
It is the first one that I've seen in Barbados that links agro-forestry with agripreneurship, with the tourism industry as a symbiotic whole".
A visit to Coco Hill Forest is both an agricultural and hiking experience as there are amazing trails through the forest with many lookout spots. It is agriculture, geography, history and forest bathing in one experience. Hikes are both guided or self-guided.
Hill Forest
69Island Adventures
Coco
Admission: BB$25 Self-Guided Tours Please call for Guided Tours by appointment only Open Daily: Monday to Sunday 9am-5pm (246) 571 5520 WhatsApp: (246) 235 4926 Richmond Road, St. Joseph cocohillforest@gmail.com
Turmeric at Coco Hill Forest
Coco Hill Forest
Coconut Milk
Tent Bay
Grenade Hall Forest & Signal Station
Like most Barbados Green Monkey troops, this one at Grenade Hall numbers around 30.
Members of the troop groom each other equally, but hierarchy is ritually observed at feeding time. Joint leaders, Charlie and Pear, must eat first! The second in command, a female called Peach, comes next, whilst Little Man, one of Charlie's favourites, is also allowed to step in early. The others gradually come down from the trees and join in, according to their allocated pecking order.
Tina has produced several beautiful babies, but she is a very unreliable mother, so Fluffy keeps watch and takes care of the little ones if Tina neglects them. He appears to be the nanny of the whole troop.
He's also everyone's favourite and comes when called by name.
Babies remain with their mother for 3 years, at which point the males are required to leave and find another troop. Females never leave the troop.
Mothers have never been witnessed giving birth in the forest. They disappear for about a day and return with their offspring. Visitors are asked to respect their space and keep a safe distance while appreciating them and to leave the feeding of all animals to the staff of the Reserve.
This beautiful and interesting forest contains over two kilometres of easy to follow nature trails winding through many species of trees and other plant life, making your visit to Grenade Hall very intriguing and educational.
72 Island Adventures
Admission Includes Both Properties Open daily 10am-5pm Last admission at 4pm  Refreshment Bar open daily.  Snack Café open Mon-Fri.  (246) 422-8826 www.barbadoswildlifereserve.com  Farley Hill, St. Peter
The Barbados Wildlife Reserve
The mahogany forest of the Barbados Wildlife Reserve is home to a large troop of 45 Barbadian Green Monkeys and a reserved natural habitat for a number of other wildlife—Brocket Deer and Mara, Tortoises, Caiman, a variety of South American snakes, an endangered species of Cuban Iguanas, macaws, colourful Peacocks and their hens.
73Island Adventures
Where to Wander, Browse & Graze in
Exploring Bridgetown
By the 1690s, Bridgetown was one of the two largest English port cities in the Americas. This once bustling hub of sea trade is now a picturesque careenage and bay, filled with pleasure boats.
Bridgetown's retention of a 17th century English medieval street layout is unique in the Americas. The historic architecture is still very evident throughout the city. Bearing testament to the old adage that 'change is the only constant', Bridgetown's fortunes have waxed and waned over the past 400 years, but its long life has left a legacy of character and charm.
In June 2011, Historic Bridgetown and its Garrison joined the ranks of iconic global landmarks as a UNESCO World Heritage site. Wherever you go in Bridgetown, up Broad Street, down Swan Street or wandering through Cheapside you can be sure of a real Barbados experience, unlike anything else in the world.
Guided Tours of Parliament
This tour of the neo-Gothic buildings, one of the most impressive in Bridgetown, takes in both Houses of Parliament, providing the house is not in session.
Mount Gay Visitor Centre
The Mount Gay Visitor Centre on the outskirts of Historic Bridgetown welcomes you to discover the secrets behind Barbados' finest and most celebrated spirit.
Cricket Legends Museum & Kensington Oval
A modest museum boasting memorabilia and cleverly curated information about West Indies cricket over the past century. It is easy to visit Kensington Oval across the road.
St. Michael's & All Angels Cathedral
Built in 1664 and rebuilt several times, Barbados' Anglican cathedral has a wide array of interesting funerary plaques and graves dating from the 17th and 18th centuries.
Browse Through Bridgetown
The best way to explore Bridgetown is to meander down its high streets and back alleys. The nearly 400 years of history is very apparent and you never know what you may find!
Walking Tours of Bridgetown UNESCO World Heritage Site and Speightstown
Karl Watson, retired professor of history and archaeology, offers fascinating walking tours of Bridgetown covering social/ natural history, architecture and archaeology (BB$60pp). Call (246) 427-4509 or 241-1554 watson_karl@yahoo.com
CHAT Audio Tours offer private guided and self guided tours enhanced by the use of Orpheo brand audio equipment. Visit their website chatbarbados.com for more information. For bookings call (246) 232 7531 bookings@chatbarbados.com
Cheapside Market
Open Monday to Saturday but Saturiday morning is the best time to go shopping there.
74 Island Adventures
The Careenage
Parliament Buildings from Independence Square
our
Heritage Capital
Eat Like a Local
There are a few no frills joints to grab some tasty local fare on a Bridgetown shopping expedition: Hunter's Bar on Tudor Street serves their famous pudding and souse on Saturday and Bajan cutters with fish, ham or cheese; Mustor's on McGregor Street sells hot lunches of delicious local specialties like macaroni pie, breadfruit cou cou with stewed pork chops and our national dish, flying fish and cou cou. At Tim's on Broad Street be sure to sample the barbeque pig tails and wash it down with an ice cold Banks beer or, for something different try mauby, a bitter-sweet local drink made from the bark of a tree.
75Island Adventures
UNESCO World
Open Monday - Friday 9:00am - 4:00 pm. Subject to availability! | (246) 310 5400 Parliament Buildings, Trafalgar Street, Bridgetown, Barbados, W.I BB11128 | www.barbadosparliament.com The National Heroes Gallery
Museum
of Parliament remains closed for renovations!
Cheapside Market
Bridgetown Walking Tour
Foraged fruit stall
Exchange Museum
There is always something new and exciting to explore at the Exchange Museum, a place of mystery and discovery. From the evolution of currency to the development of the historic city of Bridgetown as a vital hub for trade and commerce, the exhibitions at the Exchange Museum are informative and interactive, allowing you to take a deep dive into Barbadian history.
Located in the UNESCO World Heritage Site of Historic Bridgetown, the Exchange Museum has two floors of exhibitions designed to make learning immersive, fun, and enlightening for all ages.
Open Monday to Saturday 9am – 5pm Spry Street, Bridgetown, Barbados (246) 227-8148
info@exchangemuseum.com exchangemuseum.bb
@ExchangeMuseum
Visit the Galleries
The first-floor gallery takes visitors on a journey through time, exploring the unique characteristics of currencies across the globe, celebrating the journey of the Central Bank of Barbados from inception to the present day, and highlighting the importance of friendly societies like the Barbados Landship.
The second-floor galleries pay homage to the Exchange's historic 18th-century building, which was the first site of Harrisons Free School and a Masonic Temple before becoming a state-of-theart Museum. Visit the Education Exhibition to explore a classroom from the 50s and the Freemasonry Exhibition to dispel the myths of the secret society ingrained in Barbadian history.
Book a Tour
Daily tours to the Exchange Museum and Walking Tours to the surrounding historic Bridgetown are available and can be booked at your convenience.
Host an Event
Events can also be facilitated in our audio-equipped gallery space, which would be perfect for an art exhibition, wedding reception, ceremony, lecture, group event or professional gathering.
76 Island Adventures
Dutch merchants including some Sephardi Jews likely began arriving in Barbados in 1627. They assisted the first English settlers with securing food supplies and with shipping the tobacco, cotton, indigo, etc., they produced to England.
Following the Portuguese recapture of Pernambuco from the Dutch in 1654, Sephardi Jews were forced to leave what was then Brazil's sugar-producing centre. Some returned to Holland; others moved to New Amsterdam (later, New York); and a number came to Barbados where their knowledge of sugar cultivation and processing was welcomed by the island's early planters.
This book describes the community the Sephardim built in Barbados over the following three hundred years despite numerous prohibitions, restrictions, and overt anti-Semitism. It highlights some of their personalities and the challenging issues they faced while trying to maintain observant Jewish lives.
Nidhe Israel Synagogue & Museum
Founded in 1654, this is the earliest constructed synagogue still in use in the Americas. The museum artistically communicates the story of the Jewish diaspora and their search for a Promised Land as it relates to the Caribbean region and most specifically Barbados. The Jewish community thrived in Barbados until 1831 but by 1848 the Jewish population had declined to only 70 Jews. In 1925 there was only one Jew left on the island, David Baeza. The Nidhe Israel Syngogue was deconsecrated and sold to private interests.
In 1931, Ashkenazi Jews, including the late patron Moses Altman, migrated to Barbados from Poland. He and his son Paul Altman dedicated themselves to rescuing the decaying structure. With assistance and generous donations the entire Synagogue Historical District has been exquisitly restored. It includes the synagogue, a water fed mikvah, shops, a meeting facility, restaurant, a very special gazebo, and an interesting graveyard.
(246) 436-6869
Synagogue Lane, Bridgetown
77Island Adventures
Garrison Historic Area
Part of the UNESCO World Heritage Site
Barbados was the most vital British military base in the southern Caribbean in the seventeenth century, through the Napoleonic wars and beyond. This remained in place until the dawn of the twentieth century. There is much to explore here, mostly right around the Savannah and underneath too!
Historic Garrison Tour including National Armoury Museum & Tunnels
This 3 hour walk and coach tour describes the attempted invasion of Barbados and the role of Barbados in the American War of Independence. It takes in George Washington House, the mysterious Garrison Tunnels, Charles Fort in Carlisle Bay, the Officers' Mess for a drink and a tour of St. Ann's Fort and the National Armoury Museum. The tour concludes at the Main Guard.
(246) 233-2601 | 233-1648
Tue & Thu 9am-12pm Bookings preferred Adults BB$120
Children 5-12yrs BB$90 (includes return transportation) jamesblades@caribsurf.com
@HistoricGarrison
Changing of the Sentry
This takes place in front of the 1804 Main Guard (Clock Tower) at the Historic Garrison every Thursday at 12 noon. An authentic staging of an activity that would have been performed numerous times a day in the 19th century. It is presented by the 'Sentries & Corp of Drums of Barbados' (retired or current servicemen). The Sentries dress in the distinctive Zouave uniform; originally selected for the famous West India Regiments by Queen Victoria in 1856.
George Washington House & The Garrison Tunnels
The very place where America's first president George Washington spent 7 weeks in 1751 at the age of 19. He kept a detailed diary which is reflected in the small but interesting museum. Tour includes house, gardens, exhibit including cinema with a 16min documentary and access to the garrison tunnels built around 1820. Partial wheelchair access. The popular café has re-opened and is serving breakfast and lunch.
Open Daily 9am-4pm
Adults BB$40 Children BB$20 (246) 228-5461
Bush Hill, Historic Garrison gwadmin@caribsurf.com
@georgewashingtonhouse
George Washington House (Barbados)
Dinner with George
A unique dining and theatrical experience. The first US President, George Washington, regales dinner guests with entertaining vignettes of his life's story. Warm candlelight and live baroque music transports one to the year 1751. A 5-course dinner with fine wines in the very dining room of the house that George spent 7 weeks of his life, when just 19 years old. Please call 228-5461 for more information.
78 Island Adventures
With a collection of over 500,000 artefacts dating from prehistoric times, every gallery at the Barbados Museum & Historical Society narrates the stories and historical events of Barbados.
Explore 10,000 years of Barbadian History
Book a Gallery, Walking or Bus Tour
Tour Guides bring the history and stories of the island alive through Barbados Museum Gallery tours, guided walking tours of UNESCO World Heritage Site of Historic Bridgetown and the Garrison and very interesting and enjoyable Bus Tours around Barbados.
Walking, Bus and Guided Gallery tours must be booked in advance. Monthly Bus Tours to various sites around the island are also available at the end of each month.
Conduct Research or Learn Your Family History
Delve into rare West Indian documentation, archival documents, genealogical records, photographs, maps and books at the Museum's Shilstone Memorial Library.
Open Monday-Friday 9am-3pm by appointment only. Contact library@barbmuse.org.bb to book an appointment.
@BarbadosMuseum
'Explore' the Interactive Children's Gallery
The dynamic Jairus Brewster Children's Gallery is geared toward children interested in science, technology and other STEM disciplines. It's an opportunity to engage their senses of sight, touch, smell and hearing as they play with the interactive exhibits. From aerodynamics to building and construction stations and the human body exhibit, the gallery is a stimulating environment that is suitable for all ages and learning abilities.
Say I Do in a Historic Venue
The museum's majestic gardens and cobbled stone courtyards is the idyllic setting for your dream wedding. With three outdoor courtyards and one covered theatre space, their venue and wedding packages can be tailored to meet your needs. From your initial enquiry to the day itself, their Events Coordinator will assist with sourcing your caterers, equipment and other rentals needed to make your big day memorable.
The Historic Garrison, St. Michael (246) 538-0201 info@barbmuse.org.bb | www.barbadosmuseum.org
79Island Adventures
Adventures at a glance
St. Lucy
Animal Flower Cave
North Point
439-8797 | 262-9535
animalflowercave@outlook.com
Cave: Tue-Sun 9:30am-4pm
Restaurant: Tue-Sun 11:30am-3pm
Cave Entrance: Adults BB$25
Children 5-12yrs BB$10
Wheelchair access to restaurant not cave
Mount Gay Distillery Experience
Mount Gay 227-8862/4
mountgaytours@ remy-cointreau.com
Mon, Wed & Sat 10:30am-12:30pm Wed has an additional tour at 2pm
Adults BB$80
BB$125 (including transportation)
St. Peter
Barbados Wildlife Reserve & Grenade Hall
Forest and Signal Station
Farley Hill 422-8826
cuimarsh@gmail.com
Daily 10am-5pm
Last admission at 4pm
Feeding Times: 11am & 2pm
Adults BB$30
Children 3-12yrs BB$15
Refreshment Bar open daily Snack Café open Mon-Fri
Farley Hill National Park
Farley Hill 422-3555 ncc@caribsurf.com Daily 8:30am-5:30pm BB$6 per car
St. Nicholas Abbey & Heritage Railway Cherry Tree Hill 422-8725 | 572-1999 heritagetourism@stnicholasabbey. com
Sun-Fri 10am-3:30pm
Adults BB$46 for House or Railway BB$80 for Combo Tour Children 3-11yrs BB$20 for House or Railway BB$30 for Combo Tour
Arlington House Museum
Barbados National Trust Queen St., Speightstown 422-4064 natrust@caribsurf.com Mon-Fri 9am-4pm Sat 9am-3pm
Adults BB$30
Children BB$15 Group admissions on request Café open during operational hours
All Saints Church
Pleasant Hall 422-6403 Mon to Fri 9am-5pm Donations Appreciated
St. Andrew
Chalky Mount Village & Highland Pottery
Chalky Mount 422-9818 Daily 8am-5:30pm Free Entry
Nature Fun Ranch
Bruce Vale 572-4774 | 851-1637 info.nfrbarbados@gmail.com Daily 10am-6pm
Nature Fun Ranch is a youth development programme that aims to engage at-risk youth in active, fun-filled and sustainable lifestyles that cultivate positive and productive social attitudes. Once connected with nature at the ranch, members experience a desperately needed sense of belonging and trained staff and peer mentors work to understand the root causes of nonconforming behaviours while providing the necessary support for positive change. Horseback riding for adults and children is available.
Gallery of Caribbean Art Queen's St., Speightstown 419-0858
artgallerycaribbean@caribsurf.com Mon-Fri 10am-4pm Sat 10am-2pm Free Entry
80 At a Glance
ANIMAL FLOWER CAVE
ALL
SAINTS CHURCH
ST. NICHOLAS ABBEY HERITAGE RAILWAY
MOUNT GAY DISTILLERY EXPERIENCE BARBADOS WILDLIFE RESERVE
FARLEY HILL NATIONAL PARK
GRENADE HALL FOREST & SIGNAL STATION
CHALKY MOUNT VILLAGE
ARLINGTON HOUSE MUSEUM
ST. NICHOLAS ABBEY
NATURE FUN RANCH
GALLERY OF CARIBBEAN ART
St. Andrew
Turner's Hall Wood Rock Hill
A tropical forest great for hiking and open to explore.
Walkers Reserve Walkers 622-4097 info@wirred.org
Guided Walking Tour: Tue 8-10am | Sat 3-5pm
Guided Walking Tour with Lunch: Thu & Sun 9:30am-1pm
Driving Adventure: Mon & Sat 4-5pm Tue & Sat 11am-12pm
Driving Adventure with Lunch: Wed & Fri 11:30am-2pm
Bee Experience: Wed, Fri & Sat 6-8am Wed & Fri 3-5pm
Honey Culinary Experience: Mon & Thu 3-5pm
Visit their website for details on tour prices wirred.org
Morgan Lewis Windmill
Barbados National Trust Morgan Lewis 622-4039 natrust@caribsurf.com
Daily 9am-4pm
Entrance to grounds and café are free. Café open during operational hours. Entry to mill BB$5, guided tours BB$10 St. Joseph
Coco Hill Forest Richmond 571-5520 235-4926 (WhatsApp) cocohillforest@gmail.com Daily 9am-5pm
Self guided tours: Adults BB$25
Children 12yrs & under BB$15 Guided tours by appointment only
Hunte's Gardens
Castle Grant
433-3333 | 233-4060 huntesgardens@gmail.com
Daily (including bank holidays) 10am-4pm
Adults BB$40
Children 12yrs & under BB$20
Flower Forest Richmond 433-8152 info@flowerforestbarbados.com Daily 8am-4pm
Restaurant open daily
Adults BB$30
Children 4-12yrs BB$15
PEG Farm & Nature Reserve
Easy Hall 433-9806
pegbarbados@gmail.com
Farm open daily 8am-4:30pm
Farm House Café open Thu-Sun 8am-3pm
Self guided tours are free Visit website for info on prices of guided tours: pegbarbados.com
St. John Parish Church Church View 433-5559
Daily 6am-6pm Donations appreciated
Andromeda Botanic Gardens
Barbados National Trust Bathsheba 433-9384 248-0190 (WhatsApp) sharon@andromedabarbados.com Daily 10am-4pm (last admission can stay as long as they like)
Eastside Kitchen Café open daily 9am-6pm
Adults BB$30 | Children under 16 free. The café, reception area/ gift shop and the Bathsheba Visual Arts Hub are wheelchair accessible. St. John
Bath Beach House Bath 243-6902 bathbarbados@gmail.com Fri-Sun 10am-5pm
Call to check availability on other days of the week
Adventure Day: Adults BB$75
Children 4-9yrs BB$55
Relax & Chill: Adults BB$60 Children 4-9yrs BB$55 Other options also available
Codrington College College Land 231-8219 | 231-8225 cedcloffice@cedclbarbados.com customerexperience@ cedclbarbados.com
Self guided & guided tours daily 9am-5pm
Self guided: Adults BB$10 Children BB$2 Guided (minimum of 10 people): Adults BB$25 Children 2-12yrs BB$10 Restaurant open Mon-Fri 12-2:30pm
St. George
Exclusive Cottons of the Caribbean Groves 433-3108 info@eccicotton.bb Mon-Fri 10am-2pm Adults BB$12
Children up to 10yrs BB$10
82 At a Glance
TURNER'S HALL WOOD
COCO HILL FOREST
ST. JOHN PARISH CHURCH
ANDROMEDA BOTANIC GARDENS
WALKERS RESERVE
MORGAN LEWIS WINDMILL
HUNTE'S GARDENS
CODRINGTON COLLEGE
BATH BEACH HOUSE
FLOWER FOREST
EXCLUSIVE COTTONS OF THE CARIBBEAN
PEG FARM & NATURE RESERVE
St. George
St. George Parish Church
The Glebe 429-0371 Daily 6am-6pm
Donations appreciated
Tropical Garden Groves 433-0306 Daily 9am-4pm
Adults BB$30
Children 4-12yrs BB$15
Gun Hill Signal Station
Barbados National Trust Fusilier Road, Gun Hill 429-1358 runakozeke@gmail.com
Tours: Mon-Thu 9am-5pm Fri-Sat 9am-11pm
Adults BB$15
Children 12yrs and under BB$10 Restaurant open during operational hours St. Thomas
Harrison's Cave Welchman Hall 417-3700
barbadosreservations@ chukka.com Daily 9:40am-2:40pm
Visit their website for details on types of tours and rates chukka.com/destinations/ barbados/harrisons-cave Restaurant open during operational hours Hamilton's Pottery Lot 4, Sturges 242-7176 hamwiltshire@hotmail.com Mon-Fri 9am-5pm
Open most Saturdays - please make an appointment
Welchman Hall Gully
Barbados National Trust Welchman Hall 438-6671 welchmanhallgully@gmail.com
Daily 9am-4pm
Last tour at 3pm
Monkey feedings between 10:30am and 12noon
Daily guided tours at 10:30am Nov-Apr
Adults BB$30
Children 6-12yrs BB$14
Earthworks Pottery Edgehill Heights 2 425-0223 eworks@caribsurf.com
Mon-Fri 8am-4pm
Sat 9am-1pm
Free entry
Café Ma Chérie 432-5645
Open Mon-Fri 9am-5pm Sat 9am-2pm
St. James
St. James Parish Church Holetown 422-4117
Daily 7am-6pm
Donations appreciated
St. Michael
Mount Gay Visitor Experience
Brandons, Mighty Grynner Hway 227-8862/4 mountgaytours@ remy-cointreau.com Mon-Fri 10:30am-2:30pm Saturdays only from end of Nov-Mar 10:30am-2:30pm
Adults BB$40-140 Restaurant open during operational hours Cricket Legends of Barbados Museum
Herbert House, Fontabelle 537-2651 office@cricketlegends barbados.com
Mon-Fri 10am-4pm
Adults BB$20
Children 12-16yrs BB$10 Under 12yrs BB$5
Tours of Parliament Parliament Bldgs., Bridgetown 310-5400 dlinton1999@yahoo.com Mon-Fri 10am-3pm
Adults BB$10
Children 3 and under are free
Folkestone Marine Park Church Point, Holetown 536-0648 folkestonemarinepark@ ncc.gov.bb Mon-Fri 9am-5pm
Adults BB$5
Children 3-17yrs BB$3.50
84 At a Glance
ST. GEORGE PARISH CHURCH
HARRISON'S CAVE
MOUNT GAY VISITOR EXPERIENCE
EARTHWORKS POTTERY
TROPICAL GARDEN
GUN HILL SIGNAL STATION
HAMILTON'S POTTERY
CRICKET LEGENDS OF BARBADOS
ST. JAMES PARISH CHURCH
WELCHMAN HALL GULLY
TOURS OF PARLIAMENT
FOLKESTONE MARINE PARK
St. Michael
Nidhe Israel Synagogue
Synagogue Lane, Bridgetown 436-6869 admin@synagogue historicdistrict.com
Mon-Fri 9am-3pm
Adults BB$25
Children 5-12yrs BB$12.50
The Exchange Museum
Spry Street, Bridgetown 227-8148
info@exchangemuseum.com
Mon-Sat 9am-5pm
Adults BB$15
Children 5-17yrs BB$10
St. Michael & All Angels Cathedral
St. Michael's Row, Bridgetown 427-0790 Daily 9am-5pm Donations appreciated
George Washington House & The Garrison Tunnels
Bush Hill, The Garrison Historic Area 228-5461 gwadmin@caribsurf.com Daily 9am-4pm
Adults BB$40
Children 5-12yrs BB$20
Tour includes house, gardens, exhibit including cinema with a 16min documentary and access to the garrison tunnels. Partial wheelchair access.
Café open during operational hours
Historic Garrison Tour (A UNESCO World Heritage Site) including National Armoury Museum & Tunnels
The Garrison Historic Area 233-2601 | 233-1648 jamesblades@caribsurf.com
Tue & Thu 9am-12pm Bookings preferred Adults BB$120
Children 5-12yrs BB$90 (includes return transportation)
Military Cemetery Needhams Point
Open daily to explore
Barbados Museum & Historical Society Garrison Historic Area 538-0201 info@barbmuse.org.bb Mon-Sat 9am-5pm Adults BB$20 Children 5-16yrs BB$10
Christ Church
Mallalieu Motor Museum Pavilion Court, Hastings 426-4640 Mon-Fri 8-11am
St. Philip
Sunbury Plantation Great House
Sunbury 423-6270 manager@sunbury-plantation.com Daily 9am-4pm
Adults BB$30
Children 4-12yrs BB$15
Ragged Point Lighthouse Ragged Point
Open daily to explore
Marizayra Sanctuary
Harrismith 259-2024
Mon-Fri 10am-2pm (Bookings necessary)
Sat-Sun 12-6pm Adults BB$20 Children 3-15yrs BB$12
Weeekends by appointment Adults & children BB$20
The Paradise Nature Park Balls Complex 424-7275
hello@paradisenaturepark.com
Fri-Sun 10am-4:45pm
Last admission at 4pm Adults BB$40
Children 3-12yrs BB$20
Café open during operational hours
86 At a Glance
NIDHE ISRAEL SYNAGOGUE
GEORGE WASHINGTON HOUSE
SUNBURY PLANTATION GREAT HOUSE
BARBADOS MUSEUM & HISTORICAL SOCIETY
THE EXCHANGE MUSEUM ST. MICHAEL & ALL ANGELS CATHEDRAL
HISTORIC GARRISON TOUR
RAGGED POINT LIGHTHOUSE
MALLALIEU MOTOR MUSEUM
MILITARY CEMETERY
MARIZAYRA SANCTUARY
THE PARADISE NATURE PARK
Sailing & Snorkeling
Cat & The Fiddle
Catamaran Cruises 434-3353 262-2755 luxury@ catandthefiddlebarbados.com
Tiami Catamaran Cruises 430-0900 reservations@tiamicruises.com
El Tigre & Small Cats
Catamaran Cruises
417-7245 (ET) 231-1585 (ET) 421-6419 (SC) 231-7306 (SC) info@eltigrecruises.com info@smallcatscruises.com
Elegance Catamaran Cruises 830-4218 259-2558 elegancebarbados@aol.com
Shasa Catamaran Cruises 243-4670 shasacatamarancruises@ gmail.com
Fishing & Swimming
Cannon Charters 424-6107 230-1580 cannonbarbados@gmail.com
Barbados Fishing Charters on 'IOU' 269-8905 iou.charters@gmail.com
Land & Sea Tours
Beautiful Barbados Tours & Excursions 231-2932 excursions@ beautifulbarbadostoursand excursions.com
Maximum Watersports and Taxi Tours 249-5115 242-2108 maximum00501@hotmail.com
Surfing Lessons
Boosy's Surf School 267-3182 822-1645 (Tel/WhatsApp)
Ultimate Driving Experiences
Bushy Park Barbados 256-0114 531-1360 experiences@ bushyparkbarbados.com
4x4 Land
Cruiser Tours Island Safari Barbados 429-5337 reservations@islandsafari.bb
Hiking
Enlightened Travelers 831-7142 WhatsApp
Barbados National Trust (246) 426-2421 barbadosnationaltrust.org
For active outdoor enthusiasts, Sunday Hikes are offered in conjunction with the Barbados Hiking Association (BHA). Though donations are appreciated, they're free! Starting at a different location each week, they often go through fields, villages and gullies you'd never imagine, let alone find. The morning hike is divided into Stop & Stare, which includes occasional pauses for your guide's commentary; 1 Medium and 1 Fast Medium; and for those who relish a challenge, the Grin & Bear. The afternoon hike is one large group. Check the Trust's website or pick up their annual booklet for specifics.
Barbados Hash House Harriers www.barbadoshash.com
The Barbados Hash is opened to runners and walkers of all ages. There is no need to phone, email or pre-register, just show up at the location posted on their website. There is a BB$2 per person fee for participating in the hash.
88 At a Glance
EL TIGRE & SMALL CATS CRUISES
TIAMI CRUISES
BOOSY'S SURF SCHOOL
BARBADOS FISHING CHARTERS
ELEGANCE CRUISES
CAT & THE FIDDLE CRUISES
SHASA CRUISES
BUSHY PARK BARBADOS
BEAUTIFUL BARBADOS TOURS
CANNON CHARTERS
ISLAND SAFARI BARBADOS
MAXIMUM WATERSPORTS
At Home in Barbados
Spectacular Landscape
Acrylic on Canvas by Neville Oluyemi Legall
Realtors Our Family, Serving Your Family Since 1952
The Barbados real estate and holiday rental market has seen a resurgence after the COVID-19 pandemic. With increased confidence from international markets paired with the charm of 'Bajan' culture, the island is an attractive and viable destination for investors and tourists alike. Barbados continues to revitalise itself while keeping close to its traditions, creating an atmosphere that cannot be found anywhere else in the world.
Much like the economy, our team has grown as well, while staying true to our core family values.
Real Estate
Barbados property prices have steadied and continue on an upward trajectory, with significant growth in areas that are considered part of the "tourism belt". Incentive programmes such as the Welcome Stamp initiative, Special Entry and Reside Permit, have created new avenues for investors to explore and invest in the Barbados lifestyle.
The current market presents an excellent opportunity for investment into real estate, with private homes and rental properties readily available. Many new developments are underway around the island including Azzurro, Sorrento and Porters Place to name a few. Using our 70 years of experience and the growing market, let us find the property to fit your needs.
Holdiay Rentals
Owning property in Barbados cannot only fulfill a lifelong dream, it can also be financially rewarding if introduced to the holiday rental market. The 2021 – 2022 Winter season saw tourism bounce back in full swing with visitors from all corners of the globe seeking out Barbados. This growth continues with new airlift from destinations which traditionally did not have access to our little slice of paradise.
Using a full-service real estate company takes the guess work out of having your property rented when not in use. Our team will guide you through the process, creating a framework of marketing, pricing and oversight that allows you the peace of mind of knowing your home is protected, for when
you return. Combine maximum earnings with a client centric focus and your new home in Barbados will quickly start paying for itself and producing a good ROI.
Property Management
It is relevant more than ever now that sustainability must be at the forefront of everything we do; saving resources and money is a key goal of our property management style. Realtors delivers a full-service package, which blends technology and experience to guarantee your investment is taken care of year-round.
Owning property in the tropics requires proactive measures to ensure that deterioration to the structure, from environmental
94 Property & Investment
impacts such as salt spray and UV exposure do not occur. Ongoing preventative maintenance schedules allow us to set up a system that keeps ahead of the problems and reduces long term costs to owners. Paired with an online PMS system that allows owners to see maintenance timelines, future bookings, accounts and much more 24 hours a day, you can rest easy that your investment is protected.
Concierge Services
Whether an owner or a guest, no trip to Barbados would be complete without experiencing the cuisine, culture and history. Our concierge specialises in creating bespoke travel itineraries for the most discerning travelers.
Whether you are planning to travel to Barbados for the first time, or ready to make our wonderful island your home away from home, our team will use our 70 years of experience to find you the perfect property.
(246) 537-6930
@realtors_barbados
Realtors Limited - Barbados Holiday Rentals & Property Sales
95Property & Investment
info@realtorslimited.com www.realtorslimited.com
Leamington House from Pauline Morley, Jeanette Swan and families who stayed last November:
"The staff at Leamington House were extremely friendly and attentive, nothing was too much trouble for them. We really enjoyed the delicious cuisine prepared by Drew and served by Anderson and Sandra - always with a smile! The whole team led by Anderson looked after us extremely well which made our holiday so special!"
Fustic House from Miranda Sidman who stayed and was married to Matthew Ringland there in May:
"I cannot say enough about the staff at Fustic House. It is a stunning, other worldly property to begin with but the staff really made our stay something special. Tony and Fabian can't do enough for you and anytime we needed anything, the answer was always yes. Andy and Cheron's cooking was impeccable. The staff at Fustic House hold a special place in our hearts, and we have made friends for life."
Bluff House from Julia Palmer-Poucher, Nicola Pickard and families who stayed in May:
"Bluff House was an out of this world experience from the moment we booked and throughout the entire trip, the whole team made it so special. Everything was so well organised and all our varied food tastes were catered for by the excellent chef, Michael. Anything we wished for, Kim, our amazing Butler, arranged perfectly, including the wonderful house, pool, garden and beach, which were always beautifully immaculate, we did not have to lift a finger, truly a holiday to remember."
96 Property & Investment
Staying at a luxury villa on the island is the perfect way to discover Bajan hospitality at its best. Some guests of Hammerton Barbados give their thoughts on the service they received whilst staying at some of their villas.
"Renting a luxury villa is the perfect way to get the most from your stay in Barbados. We would love to share our combined experience with you and help arrange your next stay on the island."
The Hammerton Barbados Team
the best villas in
Hammerton Barbados offers a selection of over 250 exceptional villas and apartments to rent along the famous west coast. Our small, experienced team take personal responsibility for every holiday we arrange and our unique service, based on first-hand local knowledge and experience, will ensure you make the perfect choice for your next visit to the wonderful island of Barbados.
97Property & InvestmentOUR UK OFFICE: HAMMERTON BARBADOS, 5 HIGH STREET, WADHURST, EAST SUSSEX, TN5 6AG EXCEPTIONAL. PERSONAL. UNIQUE. www.hammertonbarbados.com
Rent
Barbados Email us hello@hammertonbarbados.com Call us UK +44 1580 857684 Barbados +1 (246) 622-0303
Royal Westmoreland lies on the island's popular west coast.
Surrounded by an abundance of natural beauty, the 750-acre estate offers a wealth of outdoor activities and a residential community of like-minded individuals who share a passion for this exclusive part of the world.
Top 4 Reasons why current owners purchased:
Natural beauty
Security
3. Leisure activities such as golf, tennis, fitness & beach club
Established in 1995, it is the only gated estate in Barbados offering beautiful homes and building plots set around the world-class 18-hole Robert Trent Jones Jr. golf course. You'll be spoilt for choice with a range of activities on offer. From sipping cocktails watching the sun set over the Caribbean Sea at our private beach club, to sports clinics where you'll learn top tips from the pros, family quiz nights, pilates and yoga classes, and dinner events around the island.
Royal Westmoreland
Wake up to a luxury lifestyle in one of the most beautiful parts of the world.
4. A vibrant members' community Facts & Figures
» 750 acres in one of the most beautiful parts of the world
» The largest home is on 18,000 square feet with 7 bedrooms!
» Over 20 years' experience in designing and building luxury homes
» Par 72, 7,045-yard golf course designed by Robert Trent Jones Jr.
» 4 incredible food & beverage venues
» The only Har-Tru Clay tennis courts on the island
» 50% of our Exclusive Rental properties have a private pool
» 24/7 security and a gated entrance
Members Beach Club at Mullins Beach
Relax and listen to the sounds of the sea and take a dip in the gentle, warm waters of the Caribbean Sea or enjoy a cocktail made by their professional Mixologists. Royal Westmoreland Beach Club is a private and exclusive venue offering members the luxury of sea front dining and bar facilities, including a Bell Captain Service for those who choose to relax on the sun loungers. Such bliss!
98 Property & Investment
1.
2.
Message them on WhatsApp
The Ultimate in Resort Living
Royal Westmoreland in St. James offers a Bajan resort experience which is second to none.
Stay for a while, or for a lifetime with holiday rental, fractional and full ownership opportunities all available.
Find out more at www.royalwestmoreland.com Call 1-246-419-0394 to arrange a personal tour or email property@royal-westmoreland.com
99Property & Investment
Coral Beach
Conveniently located on the prestigious West Coast – within walking distance of trendy and historic Speightstown and just a 10-minute drive to Holetown –Coral Beach ticks all the essential boxes required of an appealing real estate investment.
Steps away from a beautiful beach and exceptionally priced for the benefit of early-bird buyers, the property's twenty-one 2-bedroom luxury apartments represent an excellent opportunity to own a very attractive vacation home with real potential for a good return on investment.
Built to the highest construction standards, each fully airconditioned apartment will feature high-quality finishes, fixtures and appliances. When not in residence, owners will have the option to gain significant income from shortterm rentals, estimated by local experts to be sufficient to cover all operating expenses and provide a cash return of at least 4%.
A further advantage for wouldbe owners is that the purchase process at Coral Beach is very straightforward. Following a 10% deposit to reserve the chosen apartment, the remainder is not due until completion of the building, with no stage payments having to be made during construction. Potential investors can draw confidence from the
fact that the developer is a highly respected Barbadian who has an outstanding, four-decade track record, having successfully completed multiple, awardwinning, tourism-related projects.
With construction having started in February 2022 and remaining right on schedule, completion is projected for April 2023. This means that Coral Beach will be the only new stock of near-beach, west coast condos completed during the 2022-23 winter season. Anybody considering purchasing a 2-bedroom apartment would be well-advised to view this property for consideration.
100 Property & Investment
Archer's Hall:
Historical Gem of Speightstown
Opened 20 years ago by Monique and Terri Archer, the family-owned Archer's Hall Design Centre Inc. is considered the leading interior design company in Barbados. Committed to the highest level of professionalism and forging lasting relationships with clients and suppliers, their projects can be found at every prestigious address in Barbados. Thanks to their vast experience and broad range of skills and resources that cover all aspects of any job - including furnishing, construction, renovations, and an extensive network of subcontractors and interior architecture services
- Archer's Hall can provide clients with the perfect outcome for any project, from individual homes to developments with multiple residences or high-end commercial projects.
Following a devastating fire that gutted the original Archer's Hall Design Centre in September 2020, Monique and Terri poured an enormous amount of care and love into renovating this gorgeous historic building to its former glory, enabling them to move back into a spectacularly upgraded version of their old home.
As well as housing the Design Centre operations, the beautifully restored building also offers an unparalleled retail experience in exquisite surroundings. The extensive variety of merchandise ranges from the basic elements to furnish your home, all the way through to the kind of unique and exquisite statement pieces that can deliver an extra special wow factor.
Far from being a typical furniture store, spending time inside Archer's Hall is really a lifestyle experience. Whether a client wishes to discuss a property that needs furnishing,
102 Property & Investment
Their projects have involved every prestigious address in Barbados. " "
purchase some local art, or just browse the incredible selection of unique pieces of furniture, accessories or gift items, there is something to satisfy every taste and requirement.
The only way to fully appreciate what the Archer's Hall Design Centre has to offer is to go there to see and feel it for yourself.
Archer's Hall Design Centre Queens Street, Speightstown St. Peter, Barbados
Open: 9am - 5pm T: +1 (246)-422-0400
E: sales@archershall.com Archershall.com
103Property & Investment
Stunning Barbadian Homes
Offering an unrivalled lifestyle of comfort, privacy and high quality service.
For 50 years we are proud to have provided the highest level of villa management, sales and holiday rental services to valued clients. It remains our pleasure and privilege to assist owners, developers, buyers and holiday makers alike.
Godings Beach House St. Peter
This 5-bed luxury beach villa offers up to 10 guests the ultimate in contemporary luxury. Stylish décor and clean lines work in harmony with the prime, beachfront location, offering the perfect retreat for rest and relaxation. From USD 5,000 per night.
Mango Bay, St. James
true Caribbean charm and seaside living. 7 bedrooms. From USD 5,200 per night.
Olivewood, St. James
Fantastic 6-bed villa on the renowned Sandy Lane Estate.
One of the few villas remaining in Sandy Lane with exquisite sea views. Complete with a cabana at the beachfront property owners association facility.
Bajan Heights, St. James
Beautiful 5-bed villa in the prestigious Royal Westmoreland resort. Modern, spacious and offering phenomenal sea views.
The Robert Trent Jones Jnr. Par 72 course will delight the golf lovers in the family! For purchase at USD 4.65M.
An original Oliver Messel villa on the beachfront, Mango Bay is simply spectacular and exudes +1 (246) 432-1159 www.alleynerealestate.com | info@jalbarbados.com
For purchase at USD 9.95M
104 Property & Investment
Godings Beach House Mango Bay
Bajan Heights
Olivewood
At-a-Glance Facts
For Overseas Purchasers
» There are no restrictions on foreign ownership of property in Barbados.
» Non-residents must ensure that all funds for the purchase are available from external sources.
» US Dollar mortgages are available to non-residents from the offshore sector of local banks.
» All money brought into Barbados should be registered at the Central Bank to facilitate repatriation if the property is sold.
» The permission of the Exchange Control Authority must be obtained for the sale or purchase of property by a non-resident.
» There is no Capital Gains Tax in Barbados.
» Property must pass conveyance of title, executed by a registered Barbadian attorney.
» Transaction costs include real estate agent's fees, attorney fees, stamp duty, transfer tax, land tax - Please seek professional guidance for up to date information and rates.
Typical Purchase Process
» Ensure you have the requisite funds available.
» Identify the property you wish to purchase.
» Make a verbal offer and get acceptance.
» Appoint a registered Barbadian attorney.
» Exchange of contracts.
» Pay 10% deposit.
» Conveyance completed.
» Pay 90% balance.
a
105Property & Investment
Cragmere & Windermere Crane Vi
Villas Lizzie Moore Lizzie@mooreco.ca 1 (902) 240-5760 www.cranevista.com info@mooresuites.com 1 (902) 877-5350 brenda@windermerebarbados.com 1 (416) 894-9877 Matthew Moore Windermere Villa luxury, privacy, and superb ocean views at two highly acclaimed, award-winning villas AWARDED BY "heaven on earth"
106 Shopping
Link Up Oil on Canvas by Alanis Forde @alanisforde
Shopping
Shopping in Barbados
Here's where to find what you're looking for...
The First Charity Shop of its kind in Barbados, where you can Donate, Shop and Give Back all in one place. They accept donations of clean household items in saleable condition, with the intent of giving back to charities in Barbados, including the Future Centre Trust.
Future Centre Trust, Little Edgehill, Melrose Road, St. Thomas donationnationbarbados.com
Whether you're looking for small mementos from your holiday in Barbados, unique gifts for friends, a last minute birthday card, or to furnish your fabulous Barbados vacation home, here are our top spots for shopping on-island.
Boutiques & Resort Wear
Holetown
Limegrove Lifestyle Centre is a beautiful high-end shopping centre in the heart of the west coast featuring luxury boutiques with top international brands and trendy local shops with the latest fashions, jewellery, shoes, handbags and more. There are several smaller but very interesting shopping centres and boutiques in Holetown with duty free shopping. Bridgetown Duty Free has a full array of reasonably priced clothing and accessories for everyone.
South Coast
There's also a branch of Bridgetown Duty Free in Worthing on the south coast and along the two-mile stretch from here to Lanterns Mall in Hastings there are a number of shopping centres with little boutiques.
Bridgetown
The largest Bridgetown Duty Free is on Broad Street and carries the best selection of ladies and gents fashions.
Fine Jewellery
Limegrove Lifestyle Centre – see Holetown.
Broad Street
Take a browse along this historic street in the heart of Bridgetown, home to the island's best jewellery and watch stores offering dutyfree shopping on top designer brands. Diamonds International, Colombian Emeralds International, The Royal Shop and Milano all have their flagship stores here.
Art & Crafts
Pelican Craft Village – within walking distance of the Cruise Terminal in Bridgetown, this is the place to pick up authentic Bajan art, crafts and textiles with the chance to speak to the artisans themselves.
Chattel Village – a colourful collection of shops set in tropical gardens just off the main road in Holetown, selling souvenirs, t-shirts, gourmet foods and more.
Brighton Market – this busy Saturday morning farmer's market in St. George includes stalls with local art, crafts, jewellery, bags, preserves and more.
Bargains
Swan Street – shop like a Bajan, along this pedestrianised Bridgetown street, brimming with bargains and novelty finds. You can find just about anything there.
Shopping Centres
Sheraton Centre – for a one-stop shop, Sheraton Centre has clothes, shoes, stationery, toys, electronics, a pharmacy, a bookshop and more.
Sky Mall – another local favourite, with small clothing and shoe shops, electronics shops, photoprinting facilities, stationery and a supermarket.
Interiors
Archer's Hall – Speightstown. Exquisite design centre and retail store with high-quality furniture and interior accessories.
Canewood, St. Thomas. Several upscale interiors and home stores are located here including Dwellings, Ashley Furniture and Walker's World at Millhouse Barbados, and Gajah Home at The Avenue, Canewood, next door.
108 Shopping
Judy at Monkey Pot, Pelican Village
The Gourmet Shop
The small, hardworking team interacts with their customers every day, so they know what they want and are sure to have it in stock. From French and Italian staples to Japanese and Thai ingredients, they have been the go-to shop for chefs along the west coast for years. They are also known for supplying quality cuts of meat and a fine selection of wines, beers and liquors including well known brands like Irish Draft Guinness and Veuve Clicquot Champagne.
thegourmetshopbarbados.com thegourmetshop@caribsurf.com (246) 432-7711 Chattel Village, Holetown, St. James
Visit the Mount Gay Visitor Centre and discover the Birthplace of Rum. Learn about the distillation, ageing and blending techniques that have been perfected over the 300 years of crafting Mount Gay. Visit their well-stocked gift shop for Mount Gay apparel, postcards, rum cakes, and many other souvenirs, and of course, the widest range of Mount Gay Rum. Whether you are tasting rum or enjoying a Bajan lunch, stopping in is a must for anyone setting foot on the island.
The Mighty Grynner Highway, just outside Historic Bridgetown For Bookings and Info (246) 227-8864
Scan to Book a Tour
109Shopping
A Nice Handful of Gluten Free Products & Snacks
Premium Olive Oils
Perfect Anti- pasti
Classic Quality Wines
Cooking with local ingredients
Support Our Farmers
Barbadian farmers produce a suprising variety of very nutritious meats and vegetables as well as some delicious fruit. Here are some of my favourites that are easily available with easy-to-follow Bajan recipes. Support our farmers, support our island, support our planet!
The Slow Food Buyers Guide shares information about farmers, local produce, sustainable fish supplies and markets where you can shop. slowfoodbarbados.org/resources
Fresh Local Fish
Pumpkin
Where to buy: Available island wide. Season: Year round. The belly pumpkin is best for soup and the long garden pumpkin is delicious steamed or roasted and makes great pumpkin fritters.
Pumpkin Fritters
2lbs/1kg pumpkin, peeled and chopped Salt
3 tablespoons brown sugar
2 teaspoons mixed powdered spice or cinnamon 1 egg 1 cup flour
2 tablespoons milk 2 teaspoons baking powder
Oil for frying
To Serve: 1 tablespoon brown sugar mixed with 1 teaspoon mixed powdered spice
Method: Boil the pumpkin in salted water until soft.
Drain and mash pumpkin. Whisk the egg and mix into the pumpkin along with milk. Add sugar, spice, baking powder and flour until it comes to a good dropping consistency.
Shallow fry both sides on a medium heat until dark brown.
Adjust heat when cooking so fritters cook through without burning. These fritters should be thin with a creamy consistency inside when cooked.
Serve hot, sprinkled with the mixture of sugar and spice.
Makes 20-25 fritters.
Where to buy: The fish markets dotted around the island; Oistins, Bridgetown, Weston, Speightstown and Six Mens. Smaller markets are located in Paynes Bay, Tent Bay, Martin's Bay and Consett Bay but they are not always open.
Happily, the 4 most sustainable fish are also the tastiest; flying fish, lion fish, red snapper and dolphin, (mahi-mahi/dorado – a scaly fish that is not in any way related to porpoise). The fish that are not sustainable are shark, parrot fish (chub), marlin and Atlantic Big Eye tuna. There are several other varieties available locally which can be sustained with best practices but are somewhat at risk including yellow fin tuna, wahoo, turpit, congalie, barracuda and king fish.
110 Shopping
Locally grown produce
...and where to find them
Traditional Bajan Fried Fish
10 Flying Fish or fish fillets to serve 4, 2 limes
2 tablespoons salt 2 tablespoons Bajan seasoning
1 egg
1 cup 5oz/150g extra fine breadcrumbs
1/2 cup 2 1/2oz/75g flour
Salt & white pepper to taste 1 teaspoon paprika 1/2 teaspoon ground cumin
Method: Squeeze one limes into a bowl with 1 cup of water, add the salt and place the fish to soak for about 1/2 hour. Remove them and shake off excess moisture.
Whisk the egg in a medium bowl with some salt and white pepper and the Bajan seasoning. Put the fish into the egg and seasoning mixture. It is best if the fish is allowed to sit in the egg for an hour or so to allow the flavours to permeate.
Mix the flour, breadcrumbs, white pepper, paprika, ground cumin and a little salt.
Heat very shallow oil in a large frying pan over a medium/high heat. Shake off excess egg, coat in the breadcrumb
mixture, shake again and place in the oil when it is hot enough (it should sizzle slightly when the fish is placed in it).
Fry the fish over the medium heat for a couple of minutes on each side. Fish needs very little cooking and is overcooked easily. Fry flying fish skin side up first to prevent curling.
Drain on absorbent paper and place on a warm dish with slices of lime.
Serves 4
Breadfruit
Where to buy: Roadside vendors, markets and sometimes in large supermarkets. Season: More plentiful in August and September and again in March and April but usually available year round.
Having kept starvation from many a door in Barbados, the humble breadfruit is enjoying a resurgence in popularity. It is wonderfully nutritious, low on the glycemic index and versatile. Chips and cou cou are popular but my favourite is a tangy combination of cucumber,
By Sally Miller
lime juice, onion and salt over thinly sliced pre-boiled breadfruit referred to as 'pickled breadfruit'.
Pickled Breadfruit
1/2 medium breadfruit
1 tablespoon oil Salt
Souse pickle: 1 lb/500g small cucumber, peeled, deseeded and very finely chopped
1/4 cup, 1 small onion finely chopped Salt to taste
1/3 cup parsley, finely chopped
Fresh hot pepper very finely chopped to taste (about 1/4 deseeded pepper)
1 medium sweet pepper finely chopped
3-6 tablespoons lime juice, to taste
Garnish: fresh parsley, sweet pepper
Method: Cut the breadfruit, remove the seeds in the core and peel. Boil in salted water with oil, over a high heat until just tender. Drain and cool.
Meanwhile prepare the pickle ingredients and mix well. Remove any seeds from the cucumber. Put enough salt and lime juice to make a nice acidic salty pickle since the bland bread fruit quickly counteracts it.
Pour the pickle over thinly sliced breadfruit and garnish with parsley and sweet pepper rings.
Serves 4-6
Plantain
Where to buy: Sold island wide. Season: Year round
Masquerading themselves as very large bananas, they are unpalatable unless cooked, and can be prepared at all stages of ripeness, with stark contrasts of texture and flavour. When green, they can be thinly sliced and fried into chips. Ripe and yellow they can be baked for 1/2 hour in a moderate oven, either whole in their skins or peeled and wrapped in bacon. When they are yellow with black spots, they are best sliced and shallow fried.
111Shopping
Melvin Mayers, Tent Bay, showing a flying fish
Plantains Wrapped in Bacon
3 ripe plantains
6oz/185g pack of streaky bacon
Method: Preheat the oven to 350F, 180C or Gas Mark 4.
Cut the pack of streaky bacon down the centre.
Peel the plantains and cut them into wheels 2"/5cm in length.
Wrap each piece of plantain in 1/2 a piece of streaky bacon.
Bake the plantains for 20-25 mins or until a nice colour brown
Finger Squash
Where to buy: Available island wide. Season: September to January.
These delicate little squash have a delicious buttery flavour. Cut off top and tail and boil for 10 minutes in lightly salted water or steam.
Yam
Where to buy: Available island wide. Season: Harvested in October, they keep very well so can be bought for much of the year.
Yams were discovered in the Caribbean when Columbus arrived. This root crop comes in various sizes and many strange shapes, with a rough dark brown skin and white or creamy coloured starchy flesh. Not to be confused with the starchy Caribbean sweet potatoes which are sometimes referred to as yams in North America. The delicate and slightly nutty flavour of yam is perfectly suited to this very simple recipe.
Yam in Butter Sauce
3lbs/750g yam
3oz/90g butter
2 small onions, cut in rings
1 tin 16floz/500ml whole tomatoes, sliced
A few dashes Worcestershire sauce
Salt and pepper to taste
1/2 cup 4floz/125ml water Pepper sauce to taste
Method: Peel and cut up the yam under running water, dropping each piece into a saucepan of salted water immediately.
Be sure to keep the peeled yam always covered in water to prevent it discolouring.
Wash hands and lower arms thoroughly as an organic chemical in yam skin can cause itching. You can wear gloves or rub your hands in oil to prevent any chance of this.
Boil until just tender and drain. Be careful not to overcook.
Meanwhile, melt the butter in a small frying pan and lightly brown the onion rings.
Add sliced tomatoes. Continue to sauté for a couple of minutes, seasoning to taste with salt and pepper.
Add the water and bring to the boil and simmer for a couple of minutes.
Pour butter sauce over the sliced yam.
Serves 6
Avocados
Where to buy: Island wide.
Season: August to December
Local avocados are huge, creamy and very flavourful.
Mangos
Where to buy: Available island wide but street vendors usually have the best varieties.
Season: July to December
A wide variety of mangos are grown in Barbados and they vary from the small Pawee to the large Imperials. Most people's favourite is the Julie, medium in size and deliciously creamy.
Mango Mousse
3lbs/1.5kg ripe mango, peeled and flesh cut off seed to give 4-5 cups diced mango
1 1/2 cups 12floz/360ml whipping cream 2 egg whites
1-2 tablespoons lime juice to taste 1/2-1 cup (4-8oz/125-250g) sugar
2 packages gelatine 1/2 cup 4floz/125ml hot water
Garnish: 1/2 cup (4floz/120floz) whipping cream, 6-7 slices mango and a slice lime
Method: Purée the mango in a food processor or blender to yield 3 cups mango purée. Some mangos are very stringy and if this is the case, strain the purée.
Pour the cream into a small mixing bowl and place in the freezer for 10 minutes. Cream needs to be very cold to whip successfully.
Beat the egg white in a completely dry and clean mixing bowl until it stands in peaks.
Beat the cream until it holds its shape and place in the fridge.
Soften the gelatine in a little cold water and dissolve with the sugar in 1/2 cup of hot water.
112 Shopping
Add to the mango purée in a mixing bowl along with lime juice and sugar to taste.
Fold the egg whites, cream and mango until well blended.
Pour into one serving dish or individual serving dishes and set in the fridge.
(About 6 hours)
Just before serving, garnish with whipped cream, sliced mango and lime. Serve with passion fruit sauce.
Serves 8
Passion Fruit
Where to buy: Markets and street vendors. Season: Sporadically throughout the year but most plentiful in the rainy season.
Pork
Where to buy: Locally produced pork is available islandwide. The butcher section of the Cheapside Market in Bridgetown is a good place to go for leg roasts and other specialty cuts.
Local pork is very good quality and Barbadians eat it nose to tail. Soused pigs head is a popular Saturday tradition, served with black pudding. The flavour of a traditional Sunday roast pork leg is enhanced with a generous amount of Bajan seasoning and many Bajan cooks have perfected the knack of crispy crackling.
One of my favourites are the slowly stewed pork chops in a tomato based gravy.
Grocery Shopping Guide
Check our website for a complete list of supermarkets and public markets to find everything you need to eat well in Barbados.
Stewed Down Chops
4 servings pork chops (preferably with the skin on)
2 tablespoons olive oil
8 medium onions, quartered and sliced
1 cup/2 sweet peppers, diced
2 tablespoons garlic, finely chopped
1 teaspoon grated nutmeg
2 tablespoons fresh thyme or 1 tablespoon dried thyme Pepper sauce to taste
A few dashes of Worcestershire sauce
A few dashes of Angostura bitters
2 cups tomatoes, peeled and diced 2 cups 16floz/500ml water
Method: Rub salt on to the pork chops and leave for 10 minutes. Wash and pat dry.
Heat the oil in a large frying pan and brown the chops on both sides over a medium to high heat (about 10 mins).
Remove the chops from the pan and set aside.
Sauté the onions until beginning to brown, add the garlic and sweet peppers and sauté for a further couple of minutes.Add the tomatoes, nutmeg, thyme, Worcestershire sauce, Angostura bitters and water and add the pork chops back in.
Cover and simmer over a low heat until the chops are tender (1-2 hours). Add more water during cooking if necessary.
Serves 4
Locally Grown Fruits & Vegetables
avocado basil bay leaf beans beet bok choy breadfruit, butternut squash cabbage callaloo carrot cassava cauliflower celery chardon beni chive christophene coriander corn courgette cucumber eddoe eggplant finger squash flavour pepper ginger hot pepper lemon grass lettuce margoram okra onion parsley pepper pigeon peas plantain pumpkin rosemary spinach spring onion sweet pepper thyme tomato turmeric wiri pepper
yam ackee Bajan cherry banana cantaloupe carambola chili plum coconut dunk fat pork fig fig banana golden apple gooseberry grapefruit guava hog plum Jamaica plum lemon lime mamee apple mango musk melon orange passion fruit paw paw peanuts sapodilla sea grape Seville orange shaddock soursop sugar apple surinam cherry tamarind watermelon
insandoutsbarbados.com/travel-guide-pages/ shopping/stocking-up
113Shopping
Local & Co Marketplace
114 Shopping
Speightstown thelocalbarbados.com (246) 421 3276 The Marketplace at LOCAL & Co. is no ordinary shop. They have some seriously creative folks including artisans, farmers and chefs who constantly supply them with an array of goodies.
Slow Seeds - Non GMOSomething SamarahArdezen
Walkers Reserve Raw Honey Chutneys and Preserves made by Local & Co.
Jasmine's Corner - Macrame and Crochet
Stuff by Kraig Yearwood
Exclusive Cottons of the Caribbean
From the fields of Barbados to the world's best cotton
West Indian Sea Island Cotton (WISIC), Gossypium Barbadense, is considered to be among the finest, most brilliant cottons in the world. It is also the most rare of cottons, comprising only a fraction of 1% of the world's supply and commands the highest price. It is carefully hand harvested in Barbados, put through a special ginnery and shipped abroad to be converted into fabric by industry experts. Its resulting luxurious textile has been called "The Cloth of Kings!" It's hard not to feel like royalty when wrapped in a supple robe, caressed by a fine garment, or reclining on satiny white bedding made of West Indian Sea Island Cotton.
The cotton ginnery offers guided tours Monday to Friday between 10am and 2pm. There is a display room where WISIC articles can be purchased or ordered, including ladies' and gentlemen's attire, linens and novelty items.
To arrange a tour of the Exclusive Cottons of the Caribbean's Ginnery & Visitor Centre, please call (246) 433 3108 • eccicotton.bb • Groves, St. George
By Design Jewellery Studio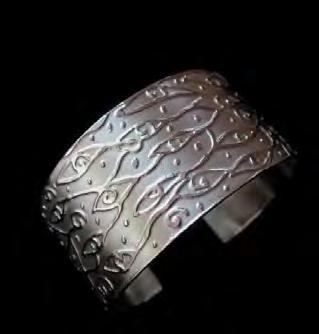 St. Nicholas Abbey Gift Shop
St. Nicholas Abbey, a Heritage Tourism Site & Museum and a working plantation, has established a cottage industry in gourmet sugar, boutique single cask rums and related products. Gourmet eats & treats shown here and others - syrups, blackstrap molasses, jams, jellies, rum cakes, chutneys and truffles are sold in their Gift Shop. Bottles may be personalised with engraving. In Barbados their rum is available exclusively at the Abbey, but shipped globally. St. Nicholas Abbey is wellrecognised as a high quality brand of significance. Local delivery to hotels and villas can be arranged. stnicholasabbey.com (246) 422-5357 St. Nicholas Abbey Gift Shop, Cherry Tree Hill, St. Peter
115Shopping
Tiyi
(246) 422 6816 tiyibydesign.com • Speightstown
MARCO BICEGO
Lunaria Collection
Italian designs in 18K gold that embody the luxury of Italian craftsmanship and contemporary design. Every piece of Marco Bicego jewellery is handcrafted to perfection!
18K Yellow Gold Black Mother of Pearl Necklace, Ring and Earrings
The Royal Shop
32 Broad Street, Bridgetown (246) 429-7072
Cruise Terminal, Bridgetown (246) 431-0296
Accra Beach Hotel, Christ Church (246) 537-0146
theroyalshopbarbados.com
Rolex
BELLE ÉTOILE
Shine Like The Star You Are Belle Étoile offers a jewellery box full of looks, styles, colours and icons.
The Circles Bangle
Hand-painted multicoloured Italian enamel with white stones set into rhodium-plated, nickel allergy-free, 925 sterling silver.
Hummingbird Pendant
Hand-painted multicoloured Italian enamel with pave-set stones set into rhodiumplated, nickel allergy-free, 925 sterling silver
The Royal Shop is an authorised retailer of Rolex timepieces in Barbados. Ricardo Colucci has been their horologist since 1994 and their Rolex certified service and repair specialist for over 12 years.
116 Shopping
MOVADO Bold Evolution
Solo
Flex'it gold bracelets with diamonds $ 6,190
Milano Diamond Gallery
FOPE jewellery is available in Barbados at Milano Diamond Gallery Corner McGregor & Broad Street, Bridgetown (246) 429-2900 shopmilano.com
Aria Yellow gold lariat with diamonds $ 3,060
FOPE
FOPE is an Italian international fine jewellery brand. The HQs and production facilities are located in Vicenza, Italy, where the company was established in 1929. Today all jewellery is still proudly made in-house thanks to a unique combination of craftsmanship and bespoke technology. The brand's patented 18 carat gold Flex'it mesh makes each jewel elegant and comfortable with a contemporary twist.
Essentials
Flex'it gold earrings with diamonds $ 4,760
Panorama
Flex'it gold ring with diamonds $ 4,540
117Shopping
Diamonds International
Limegrove Lifestyle Centre, St. James (246) 271-8230
Lower Broad Street, Bridgetown (246) 430-2412
Cruise Terminal, Bridgetown (246) 431-9217
diamondsinternational.com (246) 430-2400
WEDDING & ANNIVERSARY BANDS
Endless and eternal, just the way love should be. Diamonds International has the largest selection of wedding bands, available in all shapes, carat sizes to suit your needs.
SAFI KALIMA
Safi Kilima Tanzanite Multicolour Limited Edition Collection
CROWN BRILLIANT RING
The Crown Brilliant ring, emitting a seductive shower of light, affirms that a diamond is truly the most luxurious of natural creations. White round brilliant diamonds form a ring of sparkle around a superbly cut Crown of Light stone.
BREITLING
Super Chronomat B01 44
Breitling's supercharged watch for your every pursuit. Inspired by the original 1980s timepiece that Breitling created for the hotshot Frecce Tricolori aerobatic squadron, the Super Chronomat is the boldest in the Chronomat watch family. It comes in several color and metal variations
(stainless steel, 18k red gold and platinum) and features. ceramic inserts on the bezel, chronograph pushers and crown. Select from either the iconic metal Rouleaux bracelet or a rubber Rouleaux-inspired strap, matched with a folding clasp. The Super Chronomat B01 44 is powered by the Breitling Manufacture Calibre 01, a COSCcertified chronometer.
118 Shopping
Panthère de Cartier Bracelet
18K rose gold (750/1000) onyx, emeralds, brilliant-cut diamonds
Trinity Necklace
18K white gold (750/1000)
18K rose gold (750/1000)
18K yellow gold (750/1000) set with 5 brilliant-cut diamonds totalling 0.06 carats
18K rose gold (750/1000) chain
Width: 1.8 mm. Inner diameter: 13.4 mm (for size 17)
Ballon Bleu de Cartier Watch
42 mm. Mechanical movement with automatic winding, caliber 1847 MC Steel case, 18K rose gold (750/1000) bezel
18K rose gold (750/1000) fluted crown set with a cabochon synthetic spinel
Silver guilloché dial Blued-steel sword-shaped hands
Sapphire crystal Calendar aperture at 3 o'clock
18K rose gold (750/1000) and steel Interchangeable bracelet
Thickness: 13 mm
Water-resistant up to 3 bar (- 30 meters)
Panthère de Cartier Ring
18K rose gold (750/1000), onyx, set with 2 tsavorite garnets (for size 52)
Width of the pattern: 7.31 mm (for size 52)
Cartier Boutique
Limegrove Lifestyle Centre, Holetown, St. James (246) 271-8234
Cartier watches also available at Diamonds International
Clash de Cartier Ring
Double-row model, 18K rose gold (750/1000) Width: 9.2 mm
Panthère de Cartier Watch
Medium Model
Quartz Movement
Case in yellow gold 750/1000
Dimensions: 29 mm x 37 mm
Thickness: 7 mm
Crown set with a blue sapphire, silvered dial, blued-steel sword-shaped hands, yellow gold 750/1000 bracelet
Water-resistant to 3 bar (- 30 meters)
119Shopping
Quintessential by T. Stoute
A classic collection of Food & Beverage apparel
What started as one chef's decision to be able to smoothly and fashionably transition from the kitchen to the dining room has grown leaps and bounds. Quintessential by T. Stoute is revolutionising the way we look
at food and beverage apparel—from chef's coats and mixologist jackets to servers' shirts and aprons. Each style is featured in three colours: Caviar Black, Tan and White.
Features:
Chef Coats: Water and Stain Repellent; Elegant Finish; 65% Polyester 35% Cotton to ensure Fire Safety.
Mixologist Jackets: Breathable Materials; Increased Airflow; Athletic Sleeve Fit Cocktail & Bistro Aprons: Buckle Feature to secure; Utility Bands.
(246) 268-6277 shop.tstoute.com Quintessential@tstoute.com
Bajan Creations for
Catori's
From humble beginnings as a shoe repair company 30 years ago, Catori's Barbados creates custom bags and shoes blending style, comfort and reliability into unique designs for each customer. Their bespoke shoes and accessories are made from leather, jeans
and burlap, with clever, chic designs suitable for every occasion, from weddings to the beach. Their expanded product line includes accessories such as leather bags, purses, belts, business portfolios, passport cases, and wallets but not limited to these.
Sugar Cane Mall, Store 8, Bridgetown
268-3861
120 Shopping
(246)
@catorisbarbados Catori's Barbados
Cultured by Zhané
Cultured By Zhané is a handmade accessory brand specialising in statement pieces that incorporate various African and Caribbeaninspired prints and colours. These pieces are carefully made to suit each client's personal style.
They currently offer designs in the form of neckpieces, belts, earrings, headbands and bracelets. They aim to provide unique quality products and service their customers, as "cultured" individuals of society.
any Occasion
233-7916
@culturedbyzhane
Cultured By Zhané
Earthy Collections
Earthy Collections creates unique leather sandals ranging from your every day flip flop or slip on to a dinner event or wedding. They recently launched  a Kings Line to go side by side with the ever growing Queens Line. This brand boasts
about its customer service style, where clients are involved in every step of the process, whether it is for customisation, naming of sandals, or outfit inspirations and pairing. A wide variety of coloured leather is used and most prints are customised to allow customers to have sandal exclusivity!
Supported by the National Cultural Foundation of Barbados
Barbados @NCFBarbados
@thencfbarbados
Welches, St. Michael, Barbados earthycollectionsbb.com
@earthycollectionsbarbados Earthy Collections
121Shopping
(246)
orders@culturedbyzhane.com
(246) 833-3811
NCF
@BarbadosNCF
Barbados Books
Our recommendations for a good holiday read
My Barbados Adventure Colouring Book
Maria Desirée A. De Beauville
Colour your way to an exciting island adventure and learn fun facts about Barbados with your friends and family! It's always a great time to explore!
Let's have an adventure in Bim! It's fun for all ages, with easy to colour illustrations, word search puzzles and quizzes. Scan the QR codes to learn more about the activities and attractions of Barbados.
A to Z of Barbados Heritage
by Sean Carrington, John Gilmore, Addington Forde, Henry Fraser
A true A-Z - from Aberdare to Zouave - this fascinating compilation of 'All things Barbadian' offers a compelling insight into a comprehensive range of heritage topics from yesteryear and today. Well written and beautifully illustrated with multiple photographs and drawings, this brand new, updated 3rd edition of A to Z of Barbados Heritage provides numerous fascinating and easy-to-read educational tidbits for anybody interested in Barbados, both child and adult alike.
Reef Smart Guides
Barbados & Dive Cards
The ultimate guide for beach and marine activities in Barbados.
Detailed descriptions and illustrations are ideal for divers, surfers and snorkelers, or anyone wanting to make the most of their time on the island and in the water.
122 Shopping
Bajan Viking The Story of My Life
Bjorn Bjerkhamn
Laden with intriguing revelations of key events that have shaped the story of his life, Bjorn Bjerkhamn's candid autobiography offers a compelling read from start to finish. Born in Norway to a German mother and a Norwegian father at the end of the Second World War, Bjorn spent the early years of his life without the stability of a permanent home. By the age of fourteen he had already lived in five different countries on four separate continents. And when his family finally did choose to settle down, it was in the remote jungle of Venezuela where they had to build their own simple house and start a farm from scratch.
Reaching a tipping point where he had to seize control of his own destiny, 16-year-old Bjorn left his family and went to live with friends in Barbados. Driven by a burning ambition to improve himself and determined to resurrect his long neglected education, he overcame numerous obstacles and setbacks to earn a place at university and graduate as a Civil Engineer. Less than three years later, aged just twenty-six, Bjorn launched his own construction company. After experiencing a steady stream of early successes, his innovative ideas and bold investments paid off sufficiently to enable him to gradually become one the
most successful entrepreneurs in Barbados, and arguably the country's leading developer.
Today, after more than five decades in business, he is still going as strong as ever and has no intention of slowing down. So, what makes this man tick?
For information on availability: keith@millerpublishing.net
123Shopping
Bajan Cooking in a Nutshell
Bajan Cooking In a Nutshell is a bite size version of Sally Miller's popular Contemporary Caribbean Cooking recipe book. Lightweight and glossy, it makes the perfect souvenir, corporate or personal gift for locals & visitors alike. The taste of Barbados can easily be enjoyed at home with these 40 recipes of traditional Bajan favourites. The methods have been written very precisely with full explanations that are simple for anyone to follow.
Sylvia Hunt's Cooking
By Sylvia Hunt
The name Sylvia Hunt is synonymous with good cooking in Trinidad and Tobago. As teacher, caterer and television personality for decades, she compiled, created and collected recipes that represent the wonderful culinary heritage of her twin island home.
Her great love for the creole cuisine of her country had been manifest from an early age when, as an only child, she joined her mother, Mrs. Miriam Dryce, in the family kitchen and learned to make her first sugar cake.
Bajan Big Soup
By Julie McNeel & Sophie Michell
The Slow Soup Drive was conceived at the beginning of the Covid 19 Pandemic to nurture and support some of the island's more vulnerable residents. This book is a collection of the actual
soups cooked during that period by some of Barbados' best known chefs and upcoming culinary stars, with bonus recipes of breads, dumplings and stock baseseverything you need to know to make hearty, delicious soups for yourself at home.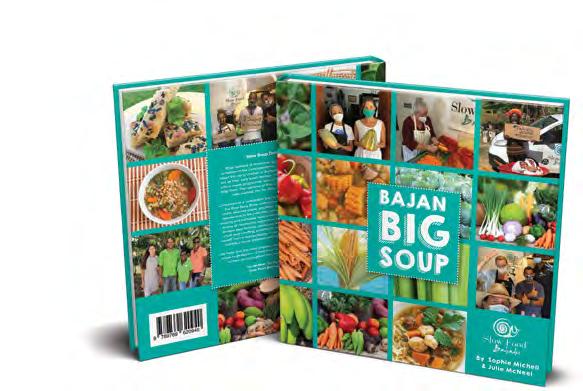 Caribbean Cookbook - A Lifetime of Recipes
By Rita G. Springer
Rita Springer is a culinary icon in the Caribbean. Her original Caribbean Cookbook, first published in 1968, is a paperback classic and continues to be widely used throughout the Caribbean. This new edition's elegant format, with her recipes accompanied by high quality photographs for the very first time, is a fitting tribute to her lifetime's work.
124 Shopping
Did You Know? - People, Places & Untold Stories of Historic Barbados
By Sir Henry Fraser
An entertaining collection of stories of Barbadian heritage, recorded for Capital Media HD, the popular Barbados radio station. In a wide range of anecdotes of all kinds, Sir Henry Fraser has captured the essence of Barbadian history and culture. Laced with humour, social and political wisdom and often intrigue and mystery, many of these stories have rarely been told before and so are unknown to many Barbadians. They will appeal to everyone - young and old, locals and visitors.
COW - Sir Charles Williams My Story with Keith Miller
In a fast-paced, easy to read style the late Sir Charles 'Cow' Williams relates the fascinating story of his life's journey from growing up as a barefoot Bajan farm boy to being knighted by Her Majesty Queen Elizabeth II. Equally at home with the common man or royalty, Cow Williams made his indelible mark as a highly successful Caribbean construction magnate, accomplished property developer, innovative farmer, international sports fisherman, champion racehorse breeder and a place in the Guinness Book of Records as the world's oldest active polo player.
Books available from Barbadosbooks.com
From Flying Machines to the Supersonic Jet Age
A Personal Perspective by Cecil Ince
Co-founder of Foster & Ince Travel, Cecil Ince, has spent a lifetime in the travel industry. From a boy in Trinidad watching bombers and fighters depart to join WWII to the first landing of the Concorde by British Airways, he explores the fascinating development of military and civil aviation within the Caribbean and beyond.
The Museum Gift ShopThe best selection of Barbadian books and more!
In store you will find a range of local books, Museum publications, souvenirs, jewellery, prints and other trinkets which make for unique keepsakes or gifts! Take a piece of Barbados with you when you buy 100% Bajan-made items from the Museum Shop.
125Shopping
Stargazer Acrylic on Canvas by Jeena Chatrani @artbyjeena
Art
Craft
&
Jill Walker BCH, BJH
Award-Winning Artist and Social Commentator
Barbados recently lost a national treasure with the passing of artist Jill Walker at the age of 94. A household name and a Barbadian trademark for 60 years, Jill was perhaps best known for her prints of quintessential Barbadian scenes and traditional architecture, painted using 'pen and wash' in the 1970s, 80s and 90s. Painting on location, she depicted people that passed by, enjoying curious comments about "de painting lady".
An English-born artist, with sound professional training, she worked initially in London theatres. She left post-war Britain, her spirit of adventure taking her on a oneway ticket to British Guiana where, on the evening of her arrival, she met a handsome young Scotsman, architect Jimmy Walker.
After Hurricane Janet hit Barbados in 1955, Jimmy was brought here by the British Government to assist the thousands who lost their homes. In 1960, then in private practice, they settled here to build the Sandy Lane Hotel, Jimmy's firm having won the contract.
Jill painted prolifically, exhibiting at virtually sold-out exhibitions at the Barbados Museum & Historical Society and Sandy Lane. Famous for her remarkable paintings of buildings, people, landscapes, seascapes and gardens revealing a rich palette and an extraordinary versatility.
For Jill and Jimmy it was a happy time as together they raised their young family. In 1975 Jimmy retired from architecture and together they started the successful art and craft business
Best of Barbados. Their vision was to create and sell gifts made or designed in Barbados, giving talented Barbadians an outlet in which to sell their work and for Jill's creative designs.
Jill has been a special part of Ins and Outs of Barbados' own journey, featuring in many of our magazines through the years. She painted until she was 90, feeling she had had 'a good run'.
Her legacy will live on in her many paintings and drawings, forming an important historical archive of Barbados' built heritage and nostalgic depiction of daily life in bygone days. Her life story and most beloved paintings and drawings are compiled in several books and a documentary.
128 Art & Craft
Creating Quality Art & Gifts Since 1975
From its small beginnings in 1975, this family owned chain of gift shops has grown into a wellknown "one-stop shop" for art and locally designed and made gift ideas. Featuring the work of 3 generations and that of many talented Barbadians, customers agree that these shops are "full of wonderful things" and are quick to "highly recommend" their shopping experience.
Shop for
Shop in stores islandwide or online at best-of-barbados.com
129Art & Craft
Monkey Mischief Pillow & Plush Huggable Kids will love bedtime with the Monkey Mischief Collection - a story book, pillow, hug plush toy that hangs on, blanket and more.
Shopping Lists
Rattles & Tooth Pillows
Jill Walker's charming paintings of Barbados and Sue Trew's adorable turtles on trays, drinkware & coasters
Earthworks Pottery Studio
The Earthworks complex is a lively local package of a working pottery, bespoke art gallery, batik studio, Bajan food and drinks and fun. For many people, a visit to Earthworks becomes one of the unique and wonderful memories of a Barbados holiday.
Café Ma Cherie
Relax on the breezy patio with a fresh lemonade or coffee. Enjoy Cherie's delicious daily Bajan specialties. Wednesday is Barbados' national dish, flying fish and cou cou, Saturday is pudding and souse!
Tel (246) 432 5645
Visit the Studio
Visit the studio (admission is free) to see 14 Barbadian master potters and painters, creating quality ware in fantastic designs that are made to be used - durable, foodsafe and they go very well in the dishwasher.
Visit the Earthworks and Friends Art Gallery
A small bespoke gallery curated by Cherie Nicholls and David Spieler featuring a beautiful array of local work. Learn more on page 133.
Custom Orders
In addition to the vast selection of handmade pottery for sale on the full-to-the-brim shelves, Earthworks specialises in custom orders for all kinds of everything from a commemorative plate/ mug to a house sign, a bathroom face basin, tile back splashes, a
monogrammed dinnerware set or pieces for the table, or perhaps even a mural. Now you can even go there and create your own design and they'll do the rest.
(246) 425 0223
Edgehill Heights 2, St. Thomas earthworks-pottery.com eworks@caribsurf.com
130 Art & Craft
HP Batik Studio
Henderson Reece is well-known among art lovers for his fresh, vibrant and cheery batik creations and excels at capturing familiar local scenes and iconic elements in this globallytreasured medium.
Hendy is now producing a new line of table batik cloths and cushions
Mainly self-taught, Henderson's work can be found in collections in Europe, America and the Caribbean. Inspired by his passion and craftsmanship, so many people asked Henderson about the possibility of learning to make batik themselves, that he began offering workshops.
A day under his tutelage is BB$400 (US$200) per person, including all materials and lunch. His protégésfor-a-day leave with a batik of their own design, which they often mount and frame for their homes.
Visit his shop and studio. Henderson also accepts commissions.
HP Batik Studio
• (246) 240
Earthworks Pottery Complex, Edgehill Heights 2, St. Thomas henderson@batikartbarbados.com www.batikartbarbados.com
131Art & Craft
(246) 424 0391
4861
Heather-Dawn Scott
Heather-Dawn Scott paints and weaves and sculpts exploring many ideas through a variety of media and always drawing on inspiration from the world around her. Her subject matter varies widely from historical images of old Barbados to figures throwing themselves into the sea or compositions of monkeys in lush vegetation. Heather-Dawn's work can be found in all the top galleries on the island. Tel (246) 828 0655 kinrarasutherland@hotmail.com
Catherine Forter Chee-A-Tow
The art of Catherine Forter Chee-A-Tow is very decorative, Caribbean in its essence, vibrant in its colours and movement. Characters depicted are bubbly, rich in Caribbean antics and apparels. Keenly sought after, Catherine's art may be seen at Tides Restaurant in Holetown, Tapas Restaurant on the Hastings Boardwalk and Gallery of Caribbean Art in Speightstown.
Tel (246) 284 4431
c.forter.cheeatow@gmail.com
/Catherine Forter Chee a Tow
Jean Blades
Born and raised in Canada, Jean came to Barbados more than thirty years ago. With the vibrant Barbadian landscape as her inspiration, she gets great joy from painting the experiences and observations around her. She uses only professional paints, applied with palette knife on archival canvas or paper. Jean can be contacted at her lovely south coast studio overlooking the Caribbean Sea or through one of the local galleries that represent her work.
Tel (246) 428 7150
bladespaxamor@gmail.com
132 Art & Craft
Earthworks & Friends Gallery
This new art gallery is curated by Cherie Nicholls and David Spieler, who have attracted some of the island's best artists as well as some up and coming local talent. A visit here can also include relaxing at Café Ma Cherie with fresh Bajan lemonade, rum punch, a delicious Bajan lunch or just a coffee. The Earthworks complex is a lovely local package of pottery, art, food, drinks and fun.
Tel (246) 432 5645
Open Mon - Fri 9am-5pm Sat 9am-2pm cafemacherie246@gmail.com
Neville Legall
Having grown up in rural Barbados Neville admired the rustic fields and hills and ordinary folk going about their daily activities. His work reflects this but refuses to confine itself to any particular style or contemporary pressure. Painting outdoors is a fun way to appreciate the countryside and he hosts short painting workshops with visitors, introducing them to exciting views around the island.
WhatsApp (246) 829 8841 • Tel (246) 425 2126 Nevillelegall@gmail.com
The Art of Neville Legall • Neville Legall @Oluyemi74
Mon - Fri 10am
Sat 10am –
(246)
133Art & Craft
Northern Business Centre, Queen Street, Speightstown St. Peter
– 4pm
2pm
419 0858 www.artgallerycaribbean.com artgallerycaribbean@caribsurf.com @artgallerycaribbean @artgallerycarib
Alisha Smith
Paul Riley
Mario Holder
Jeena Chatrani
Ronnie Carrington
Join Ronnie on his unique Barbados Photo-Adventure and experience the soul of Barbados. These private or group outings come with or without instruction and participants benefit from Ronnie's years of recording folk life and landscape. His book "Pathways, Thoughts on the Journey", combines natural environment images and inspirational verses – a unique Caribbean souvenir. Images are available as prints, posters, on canvas and on note cards.
Tel (246) 230 9170 https://ronniebarbados.com ronniebarbados@gmail.com
Tracey Williams
Tracey Williams is a Barbadian artist whose florals and landscapes are vibrant, colourful and diverse. Painting from her imagination, she works in acrylics, oils and mixed media. With three successful solo exhibitions under her belt, she has also won the Governor of the Central Bank Award twice. Tracey followed her dreams and now is the co-owner of a retail store called the Art Hub Barbados, Inc. Her work can be found in galleries. Studio appointments are welcome.
Tel (246) 231 6847 • (246) 436 2950 #5 Grove Terrace, St. George arthub.barbados@gmail.com • traceywilliamsart.com
Winston Kellman
Barbados born (1952), British trained artist Winston Kellman has been painting the landscape since his return from Europe in 1992. Expressionist, brooding poetic works that evoke the island's history and memory through images of plantations and the Barbadian countryside. His charcoal drawings of plants and vegetation convey the same dynamism and drama inherent in the landscapes.
By appointment:
Studio Apt. No. 2, Horse Hill Great House Bonwell Road, St. Joseph Tel (246) 433 2101 • Cell (246) 263 O918
Alanis Forde
Alanis Forde is a contemporary Barbadian artist who specialises in expressionistic realism portraiture. She works mainly with oil paint and collage. Alanis attended the Barbados Community College and attained her Bachelor's degree in Studio Art. She has been in group exhibitions at both local, regional and international galleries/museums. Forde has just completed residencies at Chautauqua and Mana Contemporary in New York and New Jersey. She has been featured in publishings such as Sugarcane Magazine and local news sources. alanisforde.weebly.com
@alanisforde
134 Art & Craft
Catharine Cummins
Cathy has been avidly hiking around Barbados for the past 15 years particularly in St. Joseph and the Garrison area near her home. She collects bits of 18-19th century pottery that often crop up in the earth especially if it has just recently rained.
The new artwork she has created is already over 200 years old and you can't get more authentic than shards dug from the very dirt in these fields and hills of Barbados. For more details call (246) 256 3434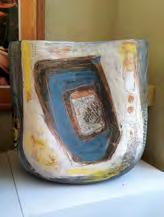 Artists Studio Tours Barbados
Take a FREE self-guided tour of Bajan artists' studios: meet painters, potters, sculptors and textile artists, crafts-people and jewellery-makers — browse their studios and galleries, see where the magic happens and take home unique memories and artwork! Brochures and maps will be available at various locations islandwide or can be downloaded from their website: www.artistsstudiotoursbarbados.com
Dates for 2023 Tours:
February 11th & 12th — 11am to 4pm
March 11th & 12th — 11am to 4pm
135Art & Craft
@cathycoast cathy.coast
@artistsstudiotoursbarbados
Health & Wellness
Jungle Dream Acrylic on Canvas by Shane Eastmond @shaneeastmond.art
136 Health & Wellness
Health Care in Barbados
By Sir Henry Fraser
For many visitors, the quality of health care in Barbados seems remarkable for a country that's not a first world country but perhaps a leader in the developing world! Many people are aware of the challenges of Britain's National Health Service, Canada's health service and the issues, including high costs, in American health care. And yet little Barbados has doctors and facilities surpassing those big countries in many ways.
First of all, and of major importance, is the high level of training and qualifications of the doctors. For many years most doctors here were trained in Britain, either at Edinburgh or Cambridge Universities. In the mid twentieth century some sought medical education in Canada, especially at McGill, or the USA. For the last sixty plus years the great majority have been trained at the University of the West Indies (UWI) Faculties of Medicine, to the very highest standard.
The UWI was established as a College of London University in 1948 in Jamaica. It now has campuses in five Caribbean countries with three medical faculties, in Jamaica, Barbados and Trinidad, and a school of Medicine in the Bahamas. The standards and quality are consistently appraised internationally as second to none.
Currently there are some 700 doctors practising in Barbados, or one to every 400 people – a ratio similar to that in developed western countries. There is one large public hospital, the Queen Elizabeth Hospital, and one private hospital, Bay View Hospital. Primary care is provided by a
mixture of government operated 'polyclinics' and private practices operated by family practitioners, many of whom have postgraduate training in family medicine. The hospitals have comprehensive teams of specialists – from plastic surgeons to neurosurgeonswith support teams of doctors in training, while the QEH is also a teaching hospital, for undergraduate and postgraduate medicine.
There are four emergency services in the island, which handle all kinds of medical, surgical and trauma emergencies. They are at the QEH, the Sandy Crest Medical Centre at Holetown on the west coast, Coverley in the south and the FMH Emergency Centre near Bridgetown. And both diagnostic technology and paramedical and support skills and services are comprehensive.
Although waiting times will vary at different times of day and year, our Accident and Emergency services have received an extremely high rating by the British consulting firm Clinic Compare. Of the emergency services across the world scoring highest for quality of care, qualifications of staff, waiting times et cetera, Barbados was rated seventh, among the highly rated Scandinavian countries and Monaco, and above Britain, Canada and the USA.
Barbados also stands out for its long standing, forty-year-old drug procurement tendering system, which provides quality-accredited medications at extremely competitive prices. The Benefit Service provides free drugs even in private care, for the
Starting a family
Did you know that Barbados is the place where many people come to, to start their families?
With the renowned Barbados Fertility Clinic here on our shores, many leave what they affectionately refer to as BarBABYdos with a bun in the oven, thanks to their services, including In Vitro Fertilisation (IVF), Intra-Cytoplasmic Sperm Injection (ICSI) and Intra-Uterine Insemination (IUI). Can you imagine a more peaceful and stress-free location to undergo fertility treatment?
over 65, under 16 and the main chronic diseases.
Plans are also in train for immediate expansion of facilities at the private Bay View Hospital, to produce a state-of-the-art Emergency and Diagnostic Centre which will cater to the local, regional and tourist populations, and with plans to provide full medical tourism facilities in the near future. This is a huge opportunity, benefitting Britons and North Americans, as the travel distance is a mere fraction of going to the far east.
For a full list of medical institutions and emergency centres visit our website:
insandoutsbarbados.com/travel-guidepages/health-care-in-barbados
138 Health & Wellness
Your Life. Better
BioConnect Medical Centre in Barbados is the newest medical clinic to our shores. We are Barbados' and the Caribbean's first clinic specifically dedicated to the various challenges women experience while transitioning through the menopause, perimenopause and postmenopause years of their life.
All women experience ageing differently and at BioConnect we will evaluate your symptoms and your lifestyle and develop a treatment strategy specifically for you.
At BioConnect, we use evidencebased medicine, state-of-the-art equipment and non-invasive treatments with an integrated approach. We focus on finding the root causes of health issues and help our patients achieve optimal health rebalancing.
From the moment you open our doors you know the difference. Our private medical facility was purpose designed to create a safe and beautiful space. With the highest standard of care and state-of-the-art modern equipment, our patients will find solutions with us. Treatment options include a wide spectrum of gynaecological management for women, endocrinological
disorder management specific to menopause and ageing, and ancillary services such as incontinence therapy, bone density ultrasound, pelvic and breast ultrasound, and a wide array of aesthetic skin and body solutions and medications and supplements.
What brings people to BioConnect Medical Centre?
Their trust in Dr. Roberta Corona. She is Barbados' only certified menopause specialist. This is coupled with her practice of taking the time to carefully understand every area for you to become the best version of yourself.
bioconnectmedical.com (246) 266-6328
The Avenue, Mill House, Canewood, St. Michael
140 Health & Wellness
Together let's change the narrative attached to ageing from anti-ageing to well-ageing
The embodiment of a dynamic duo Dr. Corona, Medical Director & Racheal de Gale, CEO
Our Services
Gynaecology Management:
Dr. Corona brings the latest technology to treat all aspects of female gynae, including annual checkups, incontinence disorders, vaginal surgery and regeneration, sexual dysfunction treatment and menopause management. Our patients range from 14-93 years of age.
Mona Lisa Treatment for Vaginal Atrophy and Vaginal Rejuvenation:
The only clinic in Barbados to offer this laser treatment for vaginal dryness, vaginal laxity and mild urinary incontinence. The Mona Lisa Touch can also improve sexual health. It's not uncommon for women to experience some level of symptom relief after a single treatment.
Hormone Replacement Therapy:
BioConnect carries bio and body-identical HRT medication, HRT sprays, gels, patches and individualised medications and/or programmes for patient's specific medical issues. Women can get back to thriving in life with the right medical care.
Urinary Incontinence:
Offering options to both women and men to treat this common disorder. Depending on medical factors, BioConnect will be able to assist with medical equipment, bladder muscle Botox injections, or the FDA approved Emsella chair. The Emsella™ Chair is a noninvasive electromagnetic device with FDA clearance to restore pelvic floor muscle and neuromuscular control for intimate health and urinary incontinence in women and men, fully clothed with two 30 minute
sessions a week for three weeks. BioConnect is the only clinic in Barbados with this equipment.
Ultrasound Management:
The latest pelvic and breast ultrasound equipment allowing Dr. Corona to give a complete women's health check and decide on a treatment blueprint for individual care.
Echolight Bone Density
Ultrasound:
Keeping tabs on your bone mineral density helps you reduce your risk of bone fractures, as well as osteoporosis. Echolight provides an accurate, noninvasive bone density scan without radiation meaning that it's safe to take a new scan at regular intervals. This helps patients keep track of their bone mineral density and get the care needed.
Aesthetic Skin and Body Care Management:
At BioConnect women can also address their aesthetic desires. Skin care options such as Botox, Dermal fillers, Micro needling, PRP, chemical peels, skin boosters such as Revive, Profhilo, Revoke, laser skin treatments and non-surgical, non-invasive fat reduction are available to patients. Offering both EMSculpt and Vanquish ME fat loss and muscle building technology, nutrition advice and lifestyle management along with an array of supplements and prescribed medications means that patients can access a compliment of services and products to improve their lives.
Dr. Roberta Corona
Specialist in Obstetrics and Gynaecology
University Hospital of Cagliari, Italy
Catholic University Hospital of Leuven, Belgium
Registered OBGYN specialist UK
Fellow in Urogynaecology and Endoscopic Pelvic Surgery and Consultant in Gynaecology and Fertility at the University Hospital of Leuven, Belgium
PhD in BioMedical Science at Catholic University Hospital of Leuven in Belgium
Consultant at the Reproductive Medicine Centre at the Free University of Brussels
Consultant Fertility Specialist at Barbados Fertility Clinic
North American Certified Menopause Practitioner
Medical Director BioConnect Medical Centre
141Health & Wellness
The Emsella™ Chair
Sunshine Kula Yoga
Delight in joyful, intelligent yoga to assist you to evolve and live in more wellness, vitality and love! Pamela and fellow teachers offer all levels of classes from relaxing to dynamic practices taught mindfully to bring out the best in you. With over 20 years experience, Pamela offers inspiring Anusara™ Yoga and Integrative Yoga Therapy. She is passionate about encouraging positive change, and enthusiastically shares alignment, wise sequencing and therapeutics with purposeful awareness to help all experience the many benefits of yoga and the essence of themselves.
Join their friendly, supportive community, offering a variety of styles in a spacious, airy studio near Holetown and Sandy Lane beach classes. Private sessions available.
Tel (246) 231-4468 or (246) 432-8509 pamela@sunshinekula.com Highbury House, Sandy Lane, St. James
www.sunshinekula.com SunshineKulaYoga @sunshinekula_yoga
142 Health & Wellness
Sip on cocktails under the stars to the
and international tunes.
Full Moon Rise Over Bathsheba at Round House
Featuring some of the island's best performing artists, sit under the stars and watch the full moon rise over the dramatic east coast vista. With great food and fantastic cocktails, spend a night out at this historic inn and restaurant.
@roundhousebarbados
West Coast Vibes Nishi
Nishi's bar serves a brilliant range of cocktails in a relaxed atmosphere with live entertainment every Friday.
The Bearded Rose by Timothy Oulton
This newly re-imagined bar at Limegrove is an upscale hangout spot with fabulous décor, cocktails crafted with the finest local ingredients and a decadent seasonal menu, filled with local ingredients and fine international flair.
@thebeardedrosebarbados
QP Bistro
Happy hour at this exclusive cliff-side restaurant features 2 for 1 Prosecco, Rum Punch and spirits with an Italian inspired latenight menu of fresh pizza from their pizza oven and a decadent charcuterie platter of select Italian meats and cheeses. Look out for live music nights featuring internationally recognised musicians and artists.
@qpbistro
Drift Ocean Terrace Lounge
This breezy bar and restaurant overlooks the beautiful west coast. It's a fantastic spot to enjoy light bites or pizza over a classy glass of wine or Champagne.
@driftloungebarbados
Chill on the South Coast
Harbour Lights Night Club
Every Friday night this iconic open air night club pulses to the beat of the hottest local and international music. With two dancefloors, two beach bars, and a grill servin' up the renowned Harbour Light's Burgers!
@harbourlightsnightclub
Sage Bar & Stage
David Kirton, a successful Barbadian recording artist and his wife Noelle Attaway have turned their private home, filled with fine art and music memorabilia, into a vibrant, live performance venue. Sage has two stages featuring some of Barbados' best talent in many musical genres; Cuban, jazz, reggae - even stand up comedy.
@thesagebar
Cocktail Kitchen
With next level cocktails and an exceptional menu developed by head chef, Damian Leach, it's no wonder that Cocktail Kitchen is always buzzing with activity. Be sure to reserve well in advance.
@ckbarbados
The Dive in St. Lawrence Gap
"The home for 3 for 1 Rum"This self-titled "dive" bar is the hottest party in the gap from Thursday to Saturday with live entertainment, open mics and DJ Dance Parties from 9pm until late.
thedivebarbados.com
Dreadhop Brewery
With laid back, open air seating grab a pint or sample a flight of Dreadhop's locally brewed craft beer. Look out for live music, food truck pop-ups, quiz and poker nights. @dreadhop
Worthing Square
This hub of activity along the south coast is home to an eclectic collection of food canteens featuring cuisine from all over the world, much of it prepared right there on the spot! It is very easy and convenient to drop in any time of day for a delicious meal.
Blakey's on the Boardwalk
Whether you go there to wine or dine, Blakey's is always full of atmosphere! The boardwalk location makes it a great spot for sundown cocktails. Live music most weekends.
@blakeysontheboardwalk Drive-In Movie Nights
Who doesn't love outdoor movie nights? If you have a car you can enjoy double feature movies at the Globe Drive-In – the only one in the entire Caribbean! @globedrivein
a monthly calendar of live entertainment and events visit gineon.com/events
At a Glance
144
GineOn.com For
Follow for parties, live music, quiz nights, happy hours and drink specials. Aeon Bar & Grill @aeonbarandgrill Mojos @mojobarbados Chattel Kitchen Bar House @chattelkitchenbarhouse Panenka Bar & Grill @panenka_barandgrill Copacabana @copacabanabb We Outside
sweet sound of Caribbean
Unrivalled Entertainment At An Unbeatable Price!
Harbour Lights Dinner & Show
Liven up your Wednesday & Thursday evenings at the Beach Extravaganza and Dinner Show. Immerse yourself in Bajan scenes and social past-times reenacted by symbolic cultural characters like the landship, towering stiltwalkers, and agile shaggy bears showcasing their acrobatic skills, while the fireeater heats up the arena with his breathtaking act. Experience the electrifying rhythms of the steel pan and be mesmerized by Carnival beauties and "Mudda Sally's movementations".
Complementing the entertainment package, is a delicious spice-infused BBQ dinner straight from the grill and flowing drinks throughout the evening.
What's Included: Dinner, Drinks, Show & Transfers from Hotels
Show Dates: Wednesdays & Thursdays (All ages welcome 7-10:30pm)
Nightclub Nights: Friday 9:30pm - 3am. Drinks Inclusive. #harbourlights #thismustbetheplace
Tel (246) 436-7225
Marine Villa, Bay Street, St. Michael www.harbourlightsbarbados.com bookings@harbourlightsbarbados.com
DJ DustyPayn e
Sought after for his efficiency and professionalism, good-humour and easy going manner, DJ DustyPayne will keep your guests on the dance floor, guaranteed. Spinning from past hits to the latest chart toppers spanning all genres, he knows his music and is great at reaching his audience.
DJ DustyPayne provides a Premium DJ Service which includes Lighting Effects, PA Systems and MC Services upon request.
Bookings: Adrian Payne (246) 239-2972 @adrian.payne.355 | djdustyitm@gmail.com
145At a Glance
Restaurant Guide
Plantation Series
Oil on Canvas by Winston Kellman
Eating Out in Barbados
Dining is consistently ranked in the top three favourite tourist activities here and is a point of high satisfaction with our visitors' travel experience.
Food is an expression of local culture and heritage and connects visitors with a unique way of life. Our culinary tourism not only provides enjoyment for visitors but rewarding opportunities for our farmers, fishermen and rural communities as it promotes sustainable livelihoods and plays a direct role in the overall tourism product.
The quality of the restaurants in Barbados is superb, ranging from fine dining establishments to friendly beach bars and bistros, so visitors can enjoy a wonderful variety of dining options while on the island.
Wherever you decide to dine, be sure to try the island's fresh fish. A very good choice is Mahi Mahi or Dorado, referred to locally as Dolphin. This moist, flaky fish is absolutely delicious and is not in any way related to the beloved porpoise, known as 'Flipper'.
Other recommended catches include Flying Fish, Amber Jack, Barracuda, Red Snapper, Tuna and King Fish. Shrimp (Prawns) here are usually very large and very good.
Barbados grows a good variety of very high quality herbs and vegetables and our local produce is of a high standard and includes pork, black belly lamb, chicken and grass fed beef. We have a dairy industry producing good quality fresh milk and goats milk is also available.
Although most restaurants welcome walk-in diners, there are many that are fully booked in advance, especially between December and May, so reservations are highly recommended.
Sunset varies between 5:30pm in December and 6:30pm in June. An early evening reservation, sipping cocktails while the sun goes down on either the south or west coast, is a wonderful idea.
Unless otherwise stated all prices are in Barbados dollars and include 17.5% VAT. A restaurant bill is usually not presented until it is requested.
Bon Appétit!
148 Restaurant Guide
baia
Reservations (246) 432-2242
Reservations@baiabarbados.com @baia.barbados
Sand Street, Speightstown, St. Peter
Baia is situated on the famed west coast of Barbados, a beautiful beachfront property towards the north of Speightstown. Baia takes inspiration from the diverse culture and deep gastronomical heritage of Peru and brings to the Caribbean mouth watering Peruvian-fusion food, exceptional cocktails and live entertainment in a laid back, rustic luxurious setting. We take you through a journey of vibrant and fresh flavours and textures. From the different Peruvian chilli, corn and smokiness to coconut, chocolate and lime. Experience the original flavours in our ceviches, raw bar and open charcoal grilled dishes. All while in a lively atmosphere with the most stunning backdrop of the Caribbean Sea.
Baia Guacamole
Avocado, pico de gallo, sunny side up egg, crispy tortillas
Tuna Tostada
Crispy tortilla, akami tuna, yuzu, wasabi emulsion
Traditional Ceviche White fish, lime leche de tigre, sweet potato, choclo, chifles
Patacones de Ropa Vieja Slow cooked pulled pork, crispy plantain patties, avocado mousse
Pulpo Anticuchero
Charcoal grilled octopus, anticucho sauce, aji amarillo purée, purple olive emulsion
Nikkei Short Rib
Braised short rib, aji amarillo purée
Dessert
Tiramisu seco de Lucuma Lucuma tiramisu, crumble, coffee rum gel, cocoa powder
Flan de Coco
Coconut egg custard, pineapple rum caramel, lime zest
sample menu dining info
Open every day
Lunch and Dinner · 12:00-9pm Closed Tuesday April-October
A Journey of the senses
150 Restaurant Guide
151baia
Sunday lunch is still a must at the Lone Star . . . some things never change! Enjoy a rum sour at sunset or an after-dinner glass of Champagne in the cocktail lounge.
Lone Star
Reservations (246) 539-0600/0601 info@thelonestar.com www.thelonestar.com Mount Standfast, St. James
The Lone Star Restaurant and Hotel, located on the famed platinum coast, is renowned for its idyllic setting, celebrity clientele and buzzy yet laid back atmosphere. Their new executive chef Donavan Lopez and his team of chefs are making the Lone Star into one of the top food destinations on the island with simply presented flavour-driven dishes. The beach and the pizzas from the woodstone fire oven are sure to be a favourite with the younger customers.
Thai Style Mussels
Lemongrass, red chillies, scallions, fish sauce, garlic crostini
Sesame Crusted Rare Tuna
Mango & papaya slaw, wakami seaweed, wasabi mayonnaise, radish, ponzu dressing
Curry Dressed Hand Picked White Crab Mango chilli & ginger tartare, eggplant caviar, avocado purée, plantain chips
Pan Roasted Scottish Salmon & Spiced Shrimp
Warm new potatoes, kale, broccoli purée, horseradish & dill beurre blanc
Bouillabaisse
Locally caught fish marinated in provencal herbs & spices, squid saffron potatoes, tomatoes, aubergine rouille, toasted ciabatta
Slow Cooked Shank of Lamb
Mini fondant potatoes, oven roasted tomatoes, squash, zucchini, pumpkin seeds, lamb gravy
Sticky Date Pudding
Butterscotch & calvados sauce, vanilla ice cream
Donuts
Cinnamon sugar, banana crème patisserie, rum caramel
Meringue Nest & Vanilla Bean Custard
Mixed berries, citrus lemongrass sauce
sample menu dining info
Open 7 days a week!
Breakfast · 8:30-10am
Lunch · 11am-2:30pm
Lone Star Bites · 3-5pm
Dinner · 5:30pm until close Starters · BB$39-67
Mains · BB$85-145 Wine · BB$85-998
152 Restaurant Guide
Lone Star
The Sandpiper
Reservations (246) 422-2251
reception@sandpiperbarbados.com sandpiperbarbados.com St. James Beach, St. James
Family owned and run with great attention to detail. Elegant and comfortable surroundings. Highly rated for serving consistently excellent cuisine.
Chef Andrew Jean creates a daily changing menu featuring locally caught seafood, fresh local ingredients and seasonal international produce. Wednesday and Sunday there is a sensational buffet - Wednesday is Caribbean night - Sunday is a BBQ theme.
Top notch service!
sample menu
Native Lobster
Sesame soba noodles, pickled mango, mirin dressing
Flash Fried Flying Fish
Beetroot paint, scotch bonnet remoulade, pickled cucumber
Roasted Sweet Potato Gnocchi
Coconut lemongrass, baby leaf spinach, pepita granola, sweet potato chard
Bajan Jerk Pork Tenderloin
Chicharrons, potato purée, cucumber ribbons, avocado salsa, pork jus
Sandpiper's Frutti Di Mare
Local catch, scallops, shellfish, spiced tomato broth, pappardelle pasta
West Indian Curry
Your choice of beef, fish, chicken or vegetable, steamed rice, traditional garnishes
Sticky Toffee & Date Pudding
Almond praline ice cream
Mixed Berry Eton Mess
Crisp meringue, chantilly cream
dining info
Breakfast · 7:30-10:30am
Lunch · 12-2:30pm
Dinner · 6:30-9:30pm
Starters · BB$34-50
Mains · BB$86-122
Desserts · BB$25-38
Enjoy cocktails or Champagne at Harold's Bar and stay on for a delicious dinner with live entertainment every night in season.
154 Restaurant Guide
Coral Reef Club
Reservations (246) 422-2372 reception.mail@coralreefbarbados.com
coralreefbarbados.com St. James Beach, St. James
A reliably enjoyable dining experience. A team of accomplished and experienced chefs. A new à la carte menu each day. Fresh seafood, prime meats & vegetarian dishes. Coral Reef is an impeccable family owned hotel.
Sautéed Sesame Prawns Asian noodle salad, avocado compote, coconutcoriander dressing, toasted sesame seeds
Tortellini of Pork Shoulder Spinach, fennel, prosciutto tuille, parmesan shavings, mushroom velouté
Pan Fried Barracuda
Smashed purple potatoes, leek fondue, baby carrots, tomato and caper salsa
Trio of Lamb (Grilled chop, roasted loin and crispy croquette), green pea spring roll, ratatouille, confit of garlic, lamb jus
Filet Mignon
Grilled to your preference, black truffle risotto, grilled asparagus, deep fried poached egg, scorched tomatoes, merlot reduction
Bay Leaf Panna Cotta Cassava crumble, ginger infused mango, basil and mango gel
Bajan Molasses and Rum Cake
Roasted pineapple, nutmeg ice cream
sample menu dining info
Breakfast · 7:30-10:30am
Lunch · 12-2:30pm
Dinner · 7:30-9:30pm
Starters · BB$30-45 Mains · BB$80-95
Desserts · BB$20-35
155Restaurant Guide
The spacious and elegant lounge bar at Coral Reef is a superb start to an evening.
Bring to life any celebration, big or small. Simply brighten your trip to Barbados through the culinary and service experience provided by the team at The Tides Restaurant.
The Tides
Reservations (246) 432-8356
reservations@thetidesbarbados.com www.thetidesbarbados.com Balmore House, Holetown, St. James
The Tides Restaurant is a charming fine dining restaurant and art gallery located on the edge of the spectacular turquoise waters in Holetown. The Tides is one of the leading restaurants located on the water's edge of the west coast of Barbados. Feel as though you are in a tree house overlooking the cool Caribbean waters to bring any occasion to life through the culinary and service experience provided by The Tides Restaurant and its team!
sample menu
Crispy Spanish Style Lobster Risotto Balls
Shellfish gazpacho, chorizo, saffron & garlic aioli, smoked paprika
Fried Calamari Chili aioli dip, lemon
Tides Seafood Platter
Grilled Caribbean lobster tail, king scallops, mussels and shrimp, asparagus, garlic & herb butter, hand cut fries, Caesar salad
Lamb Shank - Slow Cooked in Coconut Milk and Aromatic Herbs
Grilled zucchini, pumpkin, dried tomatoes, plantain fu fu, lemon & herb bulgar wheat Sri Lankan Pumpkin and Coconut Curry (V) Chili and cilantro, wild rice, chutney and poppadums
Spiced Bread & Butter Pudding
Vanilla ice cream, Baileys, banana, caramel and rum anglais Tidation
Layers of flourless chocolate cake, glazed dark chocolate mousse, Baileys and espresso foam
dining info
Lunch · 12-2:30pm
Dinner · 5:30-9:30pm
Starters · BB$38-54
Mains · BB$78-350
Desserts · BB$38-40
Restaurant Guide156
The Tides
An epic choice of sushi and pan-Asian specialties.
Enjoy the sunset over predinner cocktails on their roof deck patio. Fusion delivers on all fronts!
Fusion Rooftop
Reservations
(246) 271-1258
reservations@fusionrooftop.com www.fusionrooftop.com
Limegrove Lifestyle Centre, Holetown, St. James
Fusion Rooftop presents the ultimate in stunning 'alfresco' dining on the top floor of Limegrove Lifestyle Centre. Their Zen water-table creates a calm and central oasis while fire pits combine with the constantly cooling trade-winds, which flow through the restaurant, to sustain the perfect ambience for entertaining. With a philosophy of authentically sophisticated cuisine, the menu is comprehensive and alluring. Sweeping floor to ceiling views of the west coast create a visual backdrop, but the true 'coupe de resistance' is the chance to dine beneath the stars. As the state-ofthe-art retractable roof is pulled back, the night sky creates an atmosphere of romance and drama that is unmatched in the Caribbean.
sample menu
Grilled Piri Piri Shrimp
Served with avocado mousse, spicy pickled radishes and oven roasted cherry tomatoes
Mushroom Baklava Hatchman's goat cheese, spring leaves and spicy harissa sauce
Homemade Pork Gyoza Scallions, ginger ponzu sauce
Cocoa and Spice Rubbed Pork Tenderloin Crispy bacon and sweet potato hash, corn and yoghurt sauce
Smoked Shrimp Pappardelle
Handmade pasta and asparagus tossed in white wine cream and drizzled with sundried tomato pesto
Platinum Roll Sushi Salmon, asparagus, hijiki salad, avocado, topped with seared white fish
Dark Chocolate and Peanut Butter Rooftop Surprise Chocolate and peanut butter cremeux, chocolate mousse and chocolate soil
Coconut Panna Cotta with Spiced Pineapple Roasted pineapple, coconut crumble and isomalt tuiles
dining info
Dinner · Mon-Sat 6:30-10:30pm
(Open Sundays in high season only)
Starters · BB$24-45
Mains · BB$72-115
Sushi/Sashimi · BB$46-88
Desserts · BB$34-38
Restaurant Guide158
Nishi
(246) 432-2112 or 432-8287 nishirestaurant.com@gmail.com www.nishi-restaurant.com 2nd Street, Holetown, St. James
Nishi is a chic, elegantly casual, award-winning restaurant run by hosts Steve Prebble and Cherrianne Perucci. Our menu, crafted by executive chef Peter Lister and our head sushi chef Sandy Hardono, offers the best of British, Caribbean and Asian cuisines. Dine under the stars in the ambient courtyard or in comfort in the airconditioned dining rooms. Nishi's bar serves a brilliant range of cocktails in a relaxed atmosphere often with live entertainment. Families are welcome!
Asian Spice Indian Restaurant
Authentic Indian cuisine prepared by chefs from India (246) 432-1321 asianspice@allseasonsresort.bb www.allseasonsresort.bb
Located at All Seasons Resort, Sunset Crest, St. James
Airy dining room in a relaxed poolside setting. Indian chefs create dishes ranging from traditional Tandoori favourites and delectable kebabs, to rich, creamy Kormas and superb vegetarian selections, all invigorated with authentic spices to create a truly palate-pleasing dining experience. Take away available for lunch and dinner.
sample menu
Dim Sum Assortment of 5 Dim Sum Chargrilled BBQ Pork Ribs - GF/V Cashew cream and lime Sweet 'n' Sour Pork Organic pork, sweet peppers, pineapple, basmati rice Local Organic Steak and Mushroom Pie Puff pastry lid, mashed potatoes, garden peas, gravy Lobster Maki
Served with lobster tempura Volcano
California roll topped with baked hot seafood, shrimp, premium crab sticks, tobiko and mayo
Classic Sticky Toffee Pudding
Yuzu Lemon Meringue Sable biscuit, Italian meringue
sample menu dining info
Open every night in season Dinner · 6-10pm Closed Tuesdays in summer Take Away available
Starters · from BB$25-45
Mains · from BB$65-90 Sushi · from BB$55-115
Chicken Tikka
Cubes of boneless chicken marinated in yogurt, red chili paste Tandoori Lobster Lobster tail marinated in an aromatic tandoori mixture and cooked in the tandoor Dhal Makhani
Black gram lentil and kidney beans cooked overnight in a clay tandoor Lamb Vindaloo
Boneless pieces of lamb cooked with potatoes, onions, tomatoes, garlic, ginger, vinegar and spices Goan Fish Curry
Catch of the day blended with fresh spices and coconut milk Gulab Jamun
Delicious Indian version of donuts soaked in a rose-flavoured sugar syrup
dining info
Lunch · From 11:30am
Dinner · From 6pm
Timings may change in season, please call to confirm
Take Away available
Starters · from BB$20-60 Mains · from BB$40-65
159
Restaurant Guide
For a truly delightful experience, try afternoon tea on the Lower Terrace.
Bajan Blue
Reservations (246) 444-2030
diningreservations@sandylane.com www.sandylane.com
Sandy Lane Hotel, St. James
Sandy Lane's informal restaurant offering all day dining. European, Caribbean & Asian influenced cuisine.
Sunday Brunch is a must, as are the fantastic themed buffet evenings.
Modern wine bar, sushi station and state-of-the-art grill.
Breathtaking waterside setting.
sample menu
Crispy Duck Salad
Compressed watermelon, edamame, cashews, sesame seeds, shaved vegetables, tamarind dressing
Wasabi Prawn
Cucumber seaweed salad, wasabi mayo dip
Caribbean Spiny Lobster and Artichoke
Avocado and chive dressing, tapioca crisp
Baked Gnocchi
Island grown asparagus, spinach, olives, basil, feta
Wagyu Beef Burger
Charcoal brioche bun, truffle mayonnaise, bacon, aged cheddar, parmesan fries
Raspberry Millefeuille
Caramelised puff pastry, vanilla mousseline, roasted pistachio ice cream
Exotic Popsicle
Coconut dacquoise, guava mousse, mango and passion fruit coulis, coconut crumble
* Menu items and prices are subject to change. Vegetarian and gluten free selections available.
dining info
Breakfast · 7-10:30am
Lunch · 12:30-3pm
Dinner · 7-10pm
Starters · BB$50-195
Mains · BB$75-465
160 Restaurant Guide
L'Acajou
Reservations (246) 444-2030 diningreservations@sandylane.com www.sandylane.com
Sandy Lane Hotel, St. James
Overlooks the Caribbean Sea. Sandy Lane's signature restaurant. Specialises in European cuisine with an emphasis on Italian and Mediterranean.
Impressive range of Old and New World wines. Stunning, open-air, beachfront restaurant.
Arborio Rice Pea Squid Risotto
Sautéed calamari, bottarga, lime, confit tomatoes
Planked Canadian Jumbo Scallops
Roasted cauliflower, mushrooms, crispy shallots, truffle dressing
Home-made Braised Lamb Ravioli Crushed butternut squash, mint, yuzu, seasonal chips, lamb jus
Home-made Walnut and Parmesan Tortellini Jerusalem artichoke, spinach, sautéed mushrooms, vermouth and butter sauce
8oz 'Oishii' Grade Japanese Wagyu Striploin Crushed butternut squash, steamed seasonal vegetables, port wine jus
Chocolate Soufflé
Vanilla custard, vanilla and tonka bean ice cream
Gin & Tonic Baked Alaska
Almond sponge, cranberry compote
* Menu items and prices are subject to change. Vegetarian and gluten free selections available.
sample menu dining info
Dinner · 6:30-10pm
Starters · BB$90-120
Mains · BB$165-465
Set the tone for a wonderful evening by starting with Champagne and canapés in the L'Acajou Bar and Lounge.
161Restaurant Guide
Enjoy the decadent flavours of Italy while savouring the fresh air and beautiful blue of the Caribbean Sea.
QP Bistro
Reservations (246) 432-0797 reservations@qpbistro.com www.qpbistro.com Derricks, St. James
Where the finest flavours of Italy meet paradise. Enjoy the delicate flavours designed by Michelin star chef Matt Worswick while savouring the fresh air and the beautiful blue of the Caribbean Sea. Located on the picturesque west coast of Barbados, QP Bistro offers a full a-la-carte menu featuring Italian cuisine with a hint of Mediterranean flare and decadent desserts. The Bistro boasts stunning waterside views and gorgeous finishes for the perfect outing with friends and family.
sample menu
Fishcake
Fennel, capers, lemon aioli Carpaccio Di Manzo
Beef carpaccio, parmesan, artichoke, rocket
Crab & Clam Linguine
Cherry tomatoes, chilli, white wine, dill Parmesan Gnocchi Herb pesto, squash purée, pickled shallots Blackened Catch of the Day Pea and mint risotto, broccoli
Little Sticky Toffee Pudding
Salted caramel sauce, roasted pecan nuts, vanilla ice cream Tiramisu
Biscotti savoiardi, espresso, mascarpone mousse, 58% dark chocolate
dining info
Mon/Tue/Sun · 12pm - 10pm
Wed/Thu · 5pm - 1am (closed for lunch service during the summer)
Fri/Sat · 12pm - 1am
Starters · BB$40-110
Mains · BB$40-100
Desserts · BB$25-40
162 Restaurant Guide
QP Bistro
Lobster Alive & All that Jazz
Reservations (246) 435-0305
reservations@lobsteralive.net www.lobsteralive.net
On the beach in Carlisle Bay, close to Bridgetown
This popular 'shabby chic' restaurant is THE place to eat lobster. Owner/manager Art Taylor pilots his own aircraft to the Grenadines to fly in live lobsters to stock the restaurant's large tank. Enjoy Trotty's jazz steel pan at lunchtime or top quality Jazz quartet Monday to Saturday night and Sunday lunch. Good wine list. Wheelchair and kid friendly. Great restaurant to reach by boat. Beach umbrellas and facilities. Enquire about "Take Aways"live or cooked.
sample menu
Freshly Baked French Bread
Art's Sea Soups
Lobster Bisque (Made only by Art with his secret recipe)
Conch and callaloo chowder
Lobster Live from the Tank - Pick Your Own Parboiled in fresh sea water 1 1/4 lbs to 2 1/2lbs
Finished on the barbeque with garlic butter, lobster thermidor, lobster salad, lobster pasta Minor variations at your request 5-8lb Big Lobster - Central Platter for 3 or More Good economy for the adventurers - crab pickers know!
Daily Down Island Special US Rib Eye Steak
Bridgetown Fish Market Daily Catch Garden or Greek Salads
Homemade Desserts
dining info
Serving lunch and dinner everyday. (Closed Sunday nights) Reservations advised. Reduced openings & jazz sessions in summer.
164 Restaurant Guide
Freshest lobster in a beachfront setting with live jazz!
Lobster
Alive
Book an early seating to enjoy an oceanfront sunset
Tapas
Reservations (246) 228-0704 info@tapasbarbados.com www.tapasbarbados.com
Hastings Main Road, Hastings, Christ Church
A trendy restaurant, beautifully positioned along the south coast boardwalk with exceptional service and delicious cuisine. Tapas offers a wide variety of tapas dishes as well as an à la carte menu. A favourite amongst locals and visitors alike. Enjoy the casual, bubbly atmosphere, just a few feet from the water's edge.
sample menu
Tuna Tartare
Raw tuna with lemon zest and grapefruit citronette
Duck Ravioli
Parcel of pulled duck in parmesan crust and truffle essence
Jumbo Shrimp
With seafood risotto and tomato bisque Seared Tuna
With stir-fry vegetables and soy-wasabi emulsion
Fish Pot
Sauteed mix of seafood in tomato, olive-caper sauce Short Ribs Boneless rib mushrooms
Chocolate Lava Cake With whisky sauce and vanilla ice cream Tiramisu Mascarpone cream nestled with coffee lady finger biscuit
dining info
Lunch · 11:30am-3pm
Dinner · 6-10:30pm
Tapas: 11:30am-10:30pm
Starters · BB$10-30 Mains · BB$52-110
Desserts · BB$15-30
Perfect forpairing!
166 Restaurant Guide
Tapas
Baby Doll
Reservations (246) 538-3038
reservations@babydollbarbados.com www.babydollbarbados.com Hastings, Christ Church
A funky waterside restaurant and bar.
Comfortable table dining with plenty of shade to enjoy a reasonably priced menu of tapas from around the world, mouth watering flame grilled burgers and authentic Neopolitan pizza. Sip on skilfully crafted cocktails while reclining in oversized rocking chairs on the water's edge. Check out their website for live music and entertainment.
sample menu
Smoked Aubergine Fritters
Caramelised onion, pomegranate, garlic yogurt, pickled shallots and chili
"The Sanger"
Smoked barbecue pulled pork, coleslaw, chipotle aioli and aged cheddar on a brioche bun
Babydoll Ribs
Rum and honey glazed baby back ribs Fish Tacos
Blackened catch of the day served in soft tortillas with crunchy coleslaw and chipotle mayonnaise Neopolitan Pizzas
Baked in the Baby Doll pizza oven, handmade in Italy
"Bajan Coffee" Brûlée and hazelnut biscotti with Bajan rum Double Passionfruit Cheesecake
dining info
Open every day
8am to 11pm
Small Bites · BB$19-29
Mains · BB$30-47 Pizza · BB$30-40
Desserts · BB$15-27
Casual seaside drinks and dining on the boardwalk in the heart of the south coast.
168 Restaurant Guide
The Garden Terrace
Reservations (246) 428-7171 info@southernpalms.net www.southernpalms.net St. Lawrence Gap, Christ Church
Located in the heart of St. Lawrence Gap on one of the best south coast beaches. Enjoy a delicious lunch by the sea sipping cocktails in their newly renovated bar. This is a wonderful place to dine with live entertainment for dancing. Monday night is Caribbean Buffet with entertainment by the Redmen. Thursday night there is a steelband. Saturday night is English Pub Night in the bar with a live band and Sunday lunch there is a steelband 12pm - 3pm. All day menu including starters, salads, sandwiches, pastas and grilled or pan fried selections.
sample menu
Spicy Crab Cake
Mesclun salad in a lemon cream sauce
Creamy Curried Chicken in Puff Pastry Thai Stir-Fried Beef Julienned vegetables, ginger & bean sprouts on Asian noodles
Broiled Catch of the Day In tomato sauce with polenta and cucumber salsa Fettuccine Tossed with Shrimp in garlic butter sauce
Grilled English Lamb Cutlet in Madeira wine sauce with mash potatoes 8oz Top Sirloin Steak Grilled with home fries and maitre d butter
Flambé Bananas with rum and raisin ice cream Rich Chocolate Gateau served with fresh cream
dining info
Breakfast · 7:30-10:30am Lunch · Noon-3pm Sunday Lunch Buffet · Noon-3pm A La Carté Menu · 11am-10pm Dinner & Buffet · 6:30-10pm Starters · BB$16-35 Mains · BB$55-70
Live Steelband and a delicious Sunday buffet lunch!
169Restaurant Guide
Primo
Reservations (246) 573-7777 WhatsApp 231-8382 reservations@primobarbados.com or make an online booking through our website: www.primobarandbistro.com St. Lawrence Gap, Worthing, Christ Church
Idyllically located on the edge of St. Lawrence Bay, Primo offers rustic sophistication with stunning views. An eclectic Mediterranean styled menu for lunch and dinner with an extensive selection of seafood, meat and pasta dishes that accentuate freshness and flavour.
Dine at one of their many seaside tables, sip signature cocktails in our air-conditioned lounge or relax in our seaside lounge with open-plan bar and Pizza Kitchen.
Eat, drink and relax in a unique ocean chic setting, Primo is where west coast style meets south coast charm.
sample menu dining info
Lunch on Sun only 11:30am-3pm Dinner daily from 5pm Starters · BB$25-42 Mains · BB$32-110
Desserts · BB$18-27 Dress code in effect
Grilled Octopus & Sweet Potato
Radish slices, siracha, parsley oil, balsamic Mediterranean Salad
Arugula, chickpeas, red onion, tomato, olives, feta, citrus vinaigrette
Grilled Fish Soft Shell Tacos Grilled catch, tomato and red onion salsa, sliced avocado, red pepper, aioli
Slow Roasted Pork Spare Ribs Adobo
Served with home made fries and garlic basil aioli dipping sauce, balsamic orange glaze Parmesan Crusted Barracuda
Served with whipped potatoes, buttered broccoli and double mustard cream
10oz Prime Ribeye Steak
Fritto zucchini, creamy leeks, onion rings, crushed new potatoes with cream and bacon
Chocolate Sampler
Bites of white chocolate panna cotta with berry compote; flourless chocolate cake; chocolate meringue topped with ice-cream; chocolate pecan tart
Apple Cinnamon Crème Caramel Cake
One of the best south coast spots to enjoy sunset cocktails and either have a light bite or stay on to dine.
170 Restaurant Guide
Le Shack
A new French Caribbean restaurant near Crane Beach (246) 271-3008
info@leshackrestaurant.com www.leshackrestaurant.com
Diamond Valley, The Crane, St. Philip
Le Shack is a fun, vibrant place with an eclectic menu of delicious dishes, shaped by the chef partners
Ashned Felix and Jean Jacques Carquillat with the freshest locally sourced ingredients. A welcoming, passionate, friendly and professional team who are genuine, thoughtful, warm and good, just like their food. You will enjoy a fun, pleasant and relaxed time.
sample menu
Escargot Fricassee
With local mushrooms flambé cognac Chef's Ceviche of the Day
With lime coulis
Honey Roasted Beets & Peaches Salad
With sunflower seeds, fresh mint, olive oil infusion
Local Tuna Indochine
Over basmati rice with a touch of wasabi
Grilled Farm Raised Pork Chop
Over local vegetables and spicy fruit chutney Gratin of Eggplant
With ricotta and basil tomato sauce
Le Shack Burger
With local bacon, plantains and parmesan French fries Crème Brûlée
Banana Explosion
dining info
Brunch · Sat & Sun Dinner · From 5:30pm
Closed Wednesday
Take Away available Starters · from BB$18-40 Mains · from BB$38-75 Ribeye $110
Cocktail Kitchen
Redefining Caribbean Cuisine and Cocktails (246) 622-3017
info@ckbarbados.com www.ckbarbados.com St. Lawrence Gap, Christ Church
Where the food is full of flava and the rum is always sweeta - Cocktail Kitchen is the perfect combination of two of our favourite Barbadian things: Food and Rum!
Enjoy casual dining with a beautiful view from the rooftop deck, sip on fresh, delicious cocktails and be a part of the Cocktail Kitchen experience - great people, delectable food, and of course, some of the best cocktails you've ever had!
sample menu
Roast Breadfruit and Lobster Fire roasted breadfruit with lobster & salt fish, tobiko and Bajan pepper sauce aioli
Six Roads Cocktail
A classic cocktail favourite at the renowned Foursquare Rum Distillery. Doorly's XO and their handcrafted homemade pineapple purée is paired with a blend of pepper & citrus notes to tantalise your taste buds
Boneless Presidential Pork Chop Bajan marinated pork chop, served with brown butter potato puree, roasted Brussel sprouts, sautéed onions *Vegan Menu also available
dining info
Mon-Sat · 5-11pm Sun · 10am-11pm
Starters · from BB$26-34
Shareables · from BB$25-32 Mains · from BB$46-78
Restaurant Guide 171
Signature Roast Breadfruit and Lobster
Scan to Reserve
Signature Six Roads Cocktail
L'Azure
Reservations (246) 423-6220 dining@thecrane.com www.lazurebarbados.com The Crane, St. Philip
Famous for its fresh seafood and panoramic views of the Atlantic Ocean and Crane Beach, L'Azure Restaurant serves up a tempting range of classic international and Caribbean delicacies. From soup to seafood and mouthwatering desserts, L'Azure maintains its long-held reputation for elegant dining. The atmosphere offers elegance and beauty to patrons sitting inside or on the balcony.
sample menu
Blue Swimmer Crab Cake
Local mixed leaves, cucumber relish and chili with roasted red pepper mayonnaise
Ahi Tuna Tartar
Avocado mousse, papaya salsa, marinated cucumber and tamarind coulis
Vegetable Tandoori
Zucchini, okra, sweet peppers, mushrooms, cumin scented basmati rice, naan bread, poppadoms, Tandoori curry sauce
Seafood Bouillabaisse
Lobster, scallops, shrimp, clams, mussels, snapper, cherry tomatoes, new potatoes in a saffron broth
Grilled 8oz Black Angus Beef Strip Loin
Served with truffle & parmesan steak frites, cherry tomatoes, red wine jus
Rubbed Pork Loin
Served with sweet potato sarladaise, plantain chutney, green beans, Jamaican jerk sauce
Passionfruit Parfait
Toasted coconut, almond biscotti, coconut ice cream Nutmeg Spiced Bread Pudding
With Mount Gay Rum Crème Anglaise
dining info
Open daily · 7:30-11am & 5-9:30pm
Starters · BB$30-57
Mains · BB$56-119
Desserts · BB$22-26
* Opening times, menu items and prices are subject to change
172 Restaurant Guide
Contemporary Caribbean cuisine with international flair complemented by sweeping views of the Atlantic Ocean.
Zen Reservations (246) 423-6220 dining@thecrane.com www.zenbarbados.com
The Crane, St. Philip
Zagat rated Barbados' No. 1 for Food, Zen offers authentic Japanese and Thai delicacies in a magnificent setting on Barbados' southeast coast. Zen's sophisticated, Asianinspired architecture and interior decor complement its dramatic setting, complete with an all-glass frontage offering spectacular views of Crane Beach.
Private booths for 4 people, designed in traditional Japanese style, and a large Tatami room with a recessed floor, provides an option for parties up to 16 to dine in privacy.
Thai - Fried Prawns in Rice Paper
Spicy tiger prawns delicately wrapped in rice paper, deep-fried and served with sesame soy sauce Japanese - Maguro Poke
Ahi tuna, pineapple, green onions, sesame seeds, wonton crisps, soy sesame dressing
Thai - Phad Khing
Delicious morsels of snapper delicately flavoured with ginger, garlic & shiitake mushrooms together in a mixture of fresh vegetables Sushi - California
Cucumber, avocado, crabmeat Sushi - Samurai
Prawn tempura, tuna, hamachi, avocado, spicy mayo, eel sauce, wasabi tobiko, spring onions
Thai - Khao Niew Mamuang
Sweet rice flavoured with coconut milk, served with slices of ripe mango and dusted with roasted sesame seeds
Tempura Cheesecake
Creamy baked cheese cake coated with tempura batter, quick fried to a golden brown crisp and topped with chocolate sauce
sample menu dining info
Open for Dinner · 5pm-9:30pm
Closed Tuesday Starters · BB$16-46
Mains · BB$20-90 Wine · BB$16-26
* Opening times, menu items and prices are subject to change
For a celebration, book for up to 16 in the private Tatami Room.
173Restaurant Guide
Be sure to request dining on the wrap-around verandah of D'Onofrio's for an authentic Italian dining experience.
D'Onofrio's
Reservations (246) 423-6220 dining@thecrane.com www.donofriosbarbados.com
The Crane, St. Philip
Nestled at the heart of the charming Crane Village, D'Onofrio's serves up the finest authentic Southern Italian fare in a casual atmosphere. Classic dishes are inspired by the simple flavours and old world traditions of Italy, but done to modern standards of taste and excellence. With a wide choice of pizzas and pastas, D'Onofrio's is perfect for a casual dinner for couples and families alike.
Bruschetta
Oven toasted bread, fresh mozzarella, basil, tomato Di Stagioni
Local mixed greens, apples, blue cheese toasted walnuts, honey balsamic vinaigrette
Linguine alla Pescatore
Shrimp, mussels, clams, salmon, calamari, cherry tomatoes, chili flakes, fresh basil, tomato sauce or garlic white wine sauce
Risotto ai Funghi
Mixed mushrooms, fresh herbs, truffle oil Snapper Scottato
Pan seared snapper, steamed garlic and parsley potatoes, black and green olives, tomatoes, parsley, capers, lemon butter sauce
Agnello alla Toscano
Braised lamb, sautéed vegetables, new potato garlic mash
Toscana Pizza
Ham, Italian sausage, pepperoni, mozzarella, tomato sauce
Tiramisu
Coffee soaked lady fingers, mascarpone cream lightly dusted with cocoa powder
sample menu dining info
Open daily · 5pm-9:30pm
Starters · BB$24-48
Mains · BB$30-76
Desserts · BB$14-28
* Opening times, menu items and prices are subject to change
174 Restaurant Guide
The Carriage House Reservations (246) 423-6220 dining@thecrane.com www.thecrane.com/dining/the-carriage-house
The Crane, St. Philip
The Carriage House was once the official stable of the historic "Crane Beach Hotel" over 100 years ago. It has recently been transformed into a modern poolside bar and grill, serving up a variety of light grilled items and tropical cocktails in or out of the shade. This location offers breathtaking panoramic views of the Atlantic Ocean.
The Carriage House Salad
Mixed lettuce leaves, grilled pineapple, bell peppers, tomatoes, craisins, green onion, mango cilantro vinaigrette
Seafood Wrap
Crab, shrimp, tomato corn salsa, avocado velvet, lettuce leaves, spicy siracha aioli
Vegetarian Burger
6oz plant based Beyond Meat Burger, garlic hummus, sautéed mushrooms, onions
Cheese Steak Sandwich
Marinated barbeque strip loin minute steak, sautéed peppers, onions, lettuce, cheese fondue
Banks Beer Battered Deep Fried Mahi-Mahi Served with 2 sides, cabbage slaw, tartar sauce
sample menu dining info
Tropical Fresh Fruit Salad Open daily · 11am–7pm Starters · BB$30-32 Mains · BB$32-55 Desserts · BB$12-14
Fabulous poolside bar & grill with tropical cocktails and light eats.
175Restaurant Guide
Restaurants at a glance
St. Lucy
The Restaurant at Animal Flower Cave North Point 439-8797 | 262-9535
animalflowercave@outlook.com
Lunch (Closed Mon)
Cuisine: Bajan/Caribbean
Catch-22
Sunset Point, Salmond 622-1825 sunsetpointbarbados@gmail.com Lunch & Dinner
Cuisine: Bajan/Caribbean
The Fish Pot Shermans 439-2604 | 439-3000 reservations@fishpotrestaurant.com
Breakfast, Lunch & Dinner
Cuisine: Eclectic
St. Peter
Baia
Queen St., Speightstown 432-2242
reservations@baiabarbados.com
Lunch & Dinner 12:00-9pm every day
Closed Tue Apr-Oct
Cuisine: Peruvian-fusion
Pier One
Port St. Charles Marina 419-1000 info@pieronebarbados.com
Breakfast, Lunch & Dinner Cuisine: Eclectic
Fisherman's Pub
Queen St., Speightstown 422-2703 fishermanspub@gmail.com
Lunch until 6pm (May-Nov)/ Lunch & Dinner until 9pm (DecApr)
Cuisine: Bajan Island Plates Delivery only www.islandplatesbb.com 252-7793 dining@islandplatesbb.com
Please order 48hrs in advance
Catering for events available Cuisine: Bajan/Caribbean
The Local & Co. Queen St., Speightstown 421-3276 | 262-5617 WhatsApp reservations@thelocalbarbados.com Breakfast, Lunch & Dinner Cuisine: Farm to Table/Ocean to Plate/Vegan
The Camelot
Cobblers Cove Hotel, Road View 422-2291 reservations@cobblerscove.com
Breakfast, Lunch & Dinner
Cuisine: International
Bombas Beach Bar Turtle Bay 432-5664 236-7750 WhatsApp beachbarbombas@yahoo.com Lunch & Dinner
Cuisine: Bajan/Caribbean
Sea Shed Mullins Beach 572-5111 info@seashedbarbados.com Lunch & Dinner Cuisine: Eclectic
St. James
Juma's Alleyne's Bay 422-0359
info@jumasrestaurant.com Breakfast, Lunch & Dinner
Cuisine: Bajan/Caribbean/ Eclectic/Mediterranean
176 Restaurant Directory
THE RESTAURANT AT ANIMAL FLOWER CAVE
BAIA
BOMBAS BEACH BAR
ISLAND PLATES
CATCH-22
THE FISH POT
PIER ONE
SEA SHED
THE LOCAL & CO.
FISHERMAN'S PUB
JUMA'S
THE CAMELOT
St. James
Lone Star
Mount Standfast 539-0600 | 539-0601
info@thelonestar.com
Breakfast 8:30-10am
Lunch 11am-2:30pm & Dinner 5:30pm until close every day | Lone Star Bites 3-5pm
Cuisine: European/British with Caribbean/Asian influence
Palm Terrace & Taboras at Fairmont Royal Pavilion
Porters 422-5555
rpv.guestservices@fairmont.com
Breakfast, Lunch & Dinner
Cuisine: Caribbean/International
Rum Vault at Colony Club Hotel
Porters 422-2335 rumvault@eleganthotels.com Dinner
Cuisine: Eclectic
Coral Reef Club St. James Beach 422-2372 reception.mail@coralreefbarbados. com
Breakfast 7:30-10:30am Lunch 12-2:30pm & Dinner 7:30-9:30pm every day
Cuisine: Eclectic
The Sandpiper
St. James Beach 422-2251
reception@sandpiperbarbados.com
Breakfast 7:30-10:30am
Lunch 12-2:30pm & Dinner 6:30-9:30pm every day
Cuisine: Eclectic
Lancaster Great House Lancaster 432-6198 | 266-8752 rainchandler29@gmail.com
Lunch & Dinner/Private Functions
Cuisine: Eclectic
Nishi
2nd Street, Holetown 432-2112 | 432-8287 nishirestaurant.com@gmail.com
Open every night in season for Dinner 6-10pm Closed Tuesdays in summer Take Away available Cuisine: Caribbean/English/ Japanese
Fusion Rooftop
Limegrove Lifestyle Centre, Holetown 271-1258 reservations@fusionrooftop.com
Dinner Mon-Sat 6:30-10:30pm
Open Sundays in high season only Cuisine: Sushi & Pan-Asian Specialties
Lemongrass Noodle Bar & Grill
Limegrove Lifestyle Centre, Holetown 271-8265 lemongrassbarbados@hotmail.com
Lunch & Dinner
Cuisine: South-East Asian inspired
Pepenero
Limegrove Lifestyle Centre, Holetown 537-6376 pepenerobb@gmail.com
Lunch & Dinner
Cuisine: Italian
Zaccios Holetown 432-0134
zacciosrestaurant@gmail.com
Lunch, Dinner & Take-Away
Cuisine: Bajan/Caribbean/ Mediterranean * Also located in Bathsheba, St. Joseph on the east coast 433-1317
The Tides Holetown 432-8356 reservations@ thetidesbarbados.com Lunch 12-2:30pm & Dinner 5:30-9:30pm every day
Cuisine: Eclectic
178 Restaurant Directory
LONE STAR
CORAL REEF CLUB
PEPENERO
NISHI
PALM TERRACE
RUM VAULT
THE SANDPIPER
ZACCIOS
FUSION ROOFTOP
LANCASTER GREAT HOUSE
THE TIDES
LEMONGRASS NOODLE BAR & GRILL
St. James
Paul Owens at the Beach House Holetown 432-1163 | 256-1163 WhatsApp reservations@ paulowensatthebeachhouse.com
Tue-Sat for Dinner & Sunday Lunch
Cuisine: Eclectic
Asian Spice
All Seasons Resort, Palm Ave., Sunset Crest 432-1321 asianspice@allseasonsresort.bb
Lunch from 11:30am Dinner from 6pm & Take-Away every day
Cuisine: North Indian/Mughlai
Bajan Blue
Sandy Lane Hotel, Sandy Lane 444-2030 diningreservations@sandylane.com
Breakfast 7-10:30am Lunch 12:30-3pm & Dinner 7-10pm every day
Cuisine: Caribbean/European/ Asian
L'Acajou
Sandy Lane Hotel, Sandy Lane 444-2030 diningreservations@sandylane.com
Dinner 6:30-10pm every day
Cuisine: European with an emphasis on Italian and Mediterranean
Tapestry
Paynes Bay 419-4200
tapestry@eleganthotels.com
Breakfast, Lunch & Dinner
Cuisine: Caribbean/Eclectic
Positano
Paynes Bay 432-2731 bgiat.positanos@marriott.com Dinner
Cuisine: Italian
The Cliff Derricks 432-0797
reservations@thecliffbarbados.com
Lunch & Dinner
Cuisine: International
QP Bistro Derricks 432-0797
reservations@qpbistro.com
Mon/Tue/Sun 12pm-10pm Wed/Thu 5pm-1am Fri/Sat 12pm-1am
Closed for lunch service during the summer
Cuisine: Italian with a hint of Mediterranean flare Cala Roca Prospect 538-3036 | 828-5841 reservations@calaroca.com
Lunch & Dinner
Cuisine: International
La Cabane Batts Rock Beach
Drill Hall Beach, Hilton Barbados 537-2583 | 256-2131
info@lacabanebarbados.com
Lunch & Dinner
Cuisine: Mediterranean
St. Michael
Open Kitchen Café & Bistro
#1 Millhouse, Canewood 228-6736
openkitchenbim@gmail.com Breakfast, Lunch, Dinner & Take-Away
Cuisine: Mediterranean Lobster Alive Bay Street 435-0305
reservations@lobsteralive.net
Lunch and Dinner everyday, closed Sunday nights Reservations advised Reduced openings & jazz sessions in summer
Cuisine: Bajan/Caribbean/ Mediterranean
180 Restaurant Directory
PAUL OWENS AT THE BEACH HOUSE
L'ACAJOU
LA CABANE
THE CLIFF
ASIAN SPICE
BAJAN BLUE
TAPESTRY
OPEN KITCHEN
QP BISTRO
POSITANO
LOBSTER ALIVE
CALA ROCA
St. Michael
Lighthouse Terrace, The Water's Edge & The Grille at the Hilton Hotel Needhams Point 426-0200 reservations.barbados@hilton.com
Breakfast, Lunch & Dinner
Cuisine: Caribbean/International
Pavao at Sweetfield Manor
Brittons Hill 429-8356
hello@sweetfieldmanor.com
Breakfast, Lunch & Dinner
Cuisine: Caribbean/International
The Coffee Bean
One Bishop Court, Collymore Rock 437-2326
info@coffeebeanbarbados.com
Breakfast, Lunch & Take-Away
Cuisine: Café fare including soups, salads, sandwiches & pasta
* Other locations in Bridgetown, Rockley, Ch. Ch., Sunset Crest, St. James & Welches, St. Thomas
Christ Church
Umi & Sizzle Steakhouse at Sugar Bay Hotel Hastings 622-1101
concierge@sugarbaybarbados.com Dinner
Cuisine: Asian/Sushi (UMI) Caribbean/Steakhouse (Sizzle)
Sage Bistro Bay Street 228-7243 eddo221@gmail.com
Breakfast & Lunch
Cuisine: Modern Bajan Fare & Flair
La Cabane
Batts Rock Beach
Drill Hall Beach, Hilton Barbados 537-2583 | 256-2131
info@lacabanebarbados.com
Lunch & Dinner
Cuisine: Mediterranean
Mama Mia Italian Deli Hastings 434-3354 reservations@mamamiadeli.com
Lunch & Dinner
Cuisine: Italian
Jake's Steak & Seafood Grill Hastings 622-1726
jakes@coconut-court.com Dinner
Cuisine: Steakhouse/Seafood
Buzo Osteria Italiana Hastings 629-2896 dine@buzo-barbados.com
Lunch & Dinner
Cuisine: Italian
Sipping Room Lounge Bar Hastings
547-6293 | 842-5821 WhatsApp thesippingroom@gmail.com Dinner
Cuisine: Eclectic/Whiskey & Wine Tastings
Golden Apple Café & Muscovado at Hotel
PomMarine Marine Gardens 228-0900 bcchi@bcc.edu.bb Lunch & Dinner
Cuisine: Bajan/Caribbean/ Mediterranean
Blakey's on the Boardwalk Hastings 228-5284 blakeysbar@gmail.com
Lunch, Dinner & Take-Away
Cuisine: Bajan/Caribbean Tapas
Boardwalk, Hastings 228-0704
info@tapasbarbados.com
Lunch 11:30am-3pm & Dinner 6-10:30pm every day
Tapas: 11:30am-10:30pm
Cuisine: Caribbean/Eclectic/ Mediterranean
182 Restaurant Directory
HILTON HOTEL
SIZZLE AT SUGAR BAY HOTEL
GOLDEN APPLE CAFÉ/MUSCOVADO
JAKE'S STEAK & SEAFOOD GRILL
PAVAO
THE COFFEE BEAN
SAGE BISTRO
BLAKEY'S ON THE BOARDWALK
BUZO OSTERIA ITALIANA
MAMA MIA ITALIAN DELI
TAPAS
SIPPING ROOM LOUNGE BAR
Christ Church
Baby Doll Boardwalk, Hastings 538-3038 reservations@ babydollbarbados.com Breakfast, Lunch & Dinner every day 8am to 11pm
Cuisine: Eclectic
Tagore's Lanterns Mall, Hastings 622-1899
Lunch, Dinner & Take-Away
Cuisine: East Indian Naru Hastings 228-6278 narubarbados@gmail.com Dinner
Cuisine: Caribbean/Pan Asian Salt Café Hastings 537-7258 simon@saltcafebarbados.com
Lunch, Dinner & Take-Away Cuisine: Hand-crafted comfort food
Bubba's Sports Bar Rockley 435-8731
info@bubbassportsbar.net
Breakfast, Lunch & Dinner Cuisine: Bar Food, Casual
Just Grillin'
Quayside Centre, Rockley 435-6469
Lunch, Dinner & Take-Away
Cuisine: Bajan/Caribbean * Also located in Holetown, St. James 432-5410
Golden China
Quayside Centre, Rockley 435-9660
Lunch & Dinner
Cuisine: Chinese
Accra Deck, Coco Patch & Pacifika at Accra Hotel
Rockley 435-8920 restaurants@accrabeachhotel.com
Breakfast, Lunch & Dinner
Cuisine: Bajan/Caribbean/ European/Asian
The Tiki Bar Rockley Beach 435-8074 tiki.bar@hotmail.com
Lunch & Dinner
Cuisine: Bajan/Caribbean
Champers Skeetes Hill, Rockley 434-3463 | 435-6644 champers@champersinc.om
Lunch & Dinner
Cuisine: Caribbean/Eclectic
Carib Beach Bar
Worthing 571-4694
caribbarbados@gmail.com
Lunch & Dinner
Cuisine: Bajan/Caribbean
Castaways St. Lawrence Gap 420-7587
castawaysbarbados@hotmail.com Dinner
Cuisine: Eclectic
184 Restaurant Directory
BABY DOLL
SALT CAFÉ
CHAMPERS
GOLDEN CHINA
TAGORE'S
NARU
BUBBA'S SPORTS BAR
CARIB BEACH BAR
PACIFIKA AT ACCRA HOTEL
JUST GRILLIN'
CASTAWAYS
THE TIKI BAR
Christ Church
Café Sol Mexican Grill & Margarita Bar St. Lawrence Gap 420-7655 cafesolbarbados@gmail.com Lunch & Dinner Cuisine: Mexican
Primo Bar & Bistro St. Lawrence Gap 573-7777 | 231-8382 WhatApp reservations@primobarbados.com
Sun, Lunch 11:30am-3pm Dinner every day from 5pm Cuisine: Caribbean/Eclectic/ Mediterranean
Cocktail Kitchen St. Lawrence Gap 622-3017 info@ckbarbados.com
Sun, Lunch & Dinner 10am-11pm Mon-Sat, Dinner 5-11pm Cuisine: Caribbean
Apsara Samudra St. Lawrence Gap 420-5454 apsarasamudra@gmail.com Dinner
Cuisine: Indian/Thai
The Garden Terrace at Southern Palms Hotel St. Lawrence Gap 428-7171 info@southernpalms.net
Breakfast 7:30-10:30am Lunch Noon-3pm & Dinner 6:30-10pm every day
Cuisine: Bajan/Caribbean/ Mediterranean
Irie Foods
2nd Avenue, Dover
420-4743 | 285-5749 WhatsApp iriekitchens@gmail.com
Lunch, Dinner & Take-Away
Cuisine: Jamaican/Caribbean
Deia Beach
Maxwell Coast Road 628-1043
deiabeach.reservations@gmail.com
Lunch, Dinner & Take-Away Cuisine: Bajan/Caribbean
Calabash Beach Bistro at Bougainvillea Barbados
Maxwell Coast Road 628-1042 res@bougainvillearesort.com
Breakfast, Lunch & Dinner Cuisine: Bajan/ International
Surfer's Café
Oistins Main Road 435-5996 barbados.surferscafe@gmail.com
Breakfast, Lunch & Dinner
Cuisine: Eclectic
Café Luna Enterprise Road 428-6172 cafelunabarbados@gmail.com Brunch, Lunch & Dinner Cuisine: Farm to Table
Marco Polo Bar & Grill at Ocean Blue Inch Marlow 271-2583 marcopolobarbados@yahoo.com Dinner
Cuisine: Caribbean/International
St. Philip
Le Shack
The Crane 271-3008 info@leshackrestaurant.com Sat & Sun, Brunch
Dinner every day except Wed from 5:30pm
Cuisine: Eclectic
186 Restaurant Directory
CAFÉ SOL MEXICAN GRILL
APSARA SAMUDRA
CAFÉ LUNA
DEIA BEACH
PRIMO BAR & BISTRO
COCKTAIL KITCHEN
THE GARDEN TERRACE
MARCO POLO BAR & GRILL
CALABASH BEACH BISTRO
IRIE FOODS
LE SHACK
SURFER'S CAFÉ
St. Philip
L'Azure
The Crane Resort 423-6220 dining@thecrane.com
Breakfast & Dinner every day 7:30-11am & 5-9:30pm
Cuisine: Bajan/Caribbean/ International
The Carriage House
The Crane Resort 423-6220 dining@thecrane.com
Lunch & Early Dinner every day 11am–7pm
Cuisine: Caribbean/Eclectic
D'Onofrio's
The Crane Resort 423-6220 dining@thecrane.com
Dinner every day 5-9:30pm
Cuisine: Italian Zen
The Crane Resort 423-6220 dining@thecrane.com Dinner every day except Tue 5-9:30pm
Cuisine: Thai/Japanese
The Grove
The Crane Resort 423-6220 dining@thecrane.com
Lunch everyday Beach BBQ Tuesday night Cuisine: Caribbean/International
Cutters
The Crane 423-0611 service@cutters.bb
Breakfast & Lunch
Cuisine: Bajan/Caribbean
Dis Ole House Long Bay 571-0502 info@disolehouse.com
Lunch & Dinner Cuisine: Caribbean
St. Joseph
Atlantis Historic Inn Tent Bay, Bathsheba 433-9445
enquiry@atlantishotelbarbados.com
Breakfast, Lunch & Dinner
Cuisine: Bajan/Caribbean
The Eco Restaurant & Pantry Bathsheba 433-9450 reception@ecolifestylelodge.com
Breakfast, Lunch & Dinner
Cuisine: Farm & Sea to Table/ Vegan
Naniki Suriname 433-1300 naniki@lushlife.bb Breakfast & Lunch
Cuisine: Bajan/Caribbean
Farm House Café at PEG Farm & Nature Reserve Easy Hall Plantation 433-9806 Breakfast & Lunch Cuisine: Farm & Garden to Table
Round House
Bathsheba 433-9678 roundhouse@caribsurf.com Breakfast, Lunch & Dinner
Cuisine: Bajan/Caribbean
Sand Dunes
Ermy Bourne Highway, East Coast Road 422-9427 Breakfast & Lunch Dinner by reservation only Cuisine: Bajan
188 Restaurant Directory
L'AZURE
ZEN
FARM HOUSE CAFÉ
ATLANTIS HISTORIC INN
THE CARRIAGE HOUSE
D'ONOFRIO'S
CUTTERS
ROUND HOUSE
THE ECO RESTAURANT & PANTRY
DIS OLE HOUSE
SAND DUNES
NANIKI
Barbados FAQs
Welcome to our island! We hope you enjoy your stay here with us. Here are some basic facts to get you started...
Is Barbados safe?
Yes, Barbados is generally considered safe, however practice the same caution and common sense that you would at home, especially with your belongings, or going out at night. Avoid leaving valuables in plain sight in your car, and always park in well-lit areas.
Can I swim in the water here?
It is generally not advised to swim on the east coast of the island, due to strong undercurrents and often unpredictable waves coming in from the Atlantic Ocean. However, the west and south coasts are considered much safer for swimming. It is important to know that not every beach has a lifeguard on duty. Always use your discretion when venturing out into the water.
What side of the road do you drive on here?
We drive on the left side of the road, and the majority of the vehicles are right hand driven. Be sure to wear your seatbelt! It is mandatory for both drivers and passengers to wear seatbelts while on the road. Also, children under 5 years of age must use a car seat.
What is the voltage used in Barbados?
The standard voltage is 115V, with a frequency of 50 Hz. If coming from North America, you will not need adapters or converters for your devices. However, if you come from a region with a standard voltage of 220-240V, consider bringing adapters and converters. Most hotels provide these – just ask a question at front desk.
Can I drink tap water here?
Yes, it is perfectly safe to drink water from the tap in Barbados.
How much should I give as a tip?
A 10% service charge is added to the bill at most restaurants, which is then often divided amongst the staff. Tipping is at your discretion, however 10-15% of the bill can be used as a rule of thumb.
How to get around the island:
What currencies are accepted here?
The Barbados dollar (BDS) is the island's national currency, however US dollars are accepted in some stores and restaurants at a rate of 2:1.
The iconic red and white Bajan bus stops are easy to follow – they are either marked "To City" or "Out of City". ZR vans, minibuses and buses all stop here. Not sure where to get off? Ask the driver - they will be more than willing to help you!
By car:
It's very easy to rent a car in Barbados! Be sure to bring your drivers license with you, as you need it to acquire a local driving permit.
By bus:
The government-owned buses are larger, and blue with yellow stripes. Bus fare is also $3.50, however it is necessary to carry correct money as change is not given. You can use the local app Beep Bus to plan your bus trips. Bus schedules can be found on the Transport Board's website www.transportboard.com
ZRs are small white vans with maroon stripes. and minibuses are yellow with blue stripes. Both are privately owned. Fare is universal at $3.50 and the conductor can provide change if necessary. These pass by much more frequently.
190 Barbados FAQs
Index
Activities 40-59
Adventures At a Glance 80
All Saints Church 80
Alleyne Real Estate 104
Altman Real Estate 23
Andromeda Botanic Gardens 82
Animal Flower Cave 80
Apes Hill Barbados 20-22
Archer's Hall Design Centre 102, 103
Arlington House Museum 80
Art & Craft 126-135
Art Exhibitions 43
Artists Studio Tours Barbados 135
Asian Spice 159, 180
Baby Doll Restaurant 168, 184
Baia Barbados 150, 151, 176
Bajan Blue (Sandy Lane) 160, 180
Bajan Dialect 28
Bajan Food 62, 63, 110-113
Barbados Books 122-125
Barbados FAQs 190
Barbados Fertility Centre 139
Barbados Fishing Charters on 'IOU' 88
Barbados Golf Club 51
Barbados Hash House Harriers 88
Barbados Museum & Historical Society 79, 86, 123
Barbados National Trust 88
Barbados Wildlife Reserve, The 73, 80 Bath Beach House 54, 82 Batik Studio, The (HP Batik) 131 Beach Clean Up 18 Beach Houses 92 Beaches 52, 53
Beautiful B'dos Tours & Exc. 88 Bees 25
Best of Barbados 128, 129
BioConnect Medical Centre 140, 141 Birding Barbados 66
Birds 25, 66
Blades, Jean 132 Books 122-125
Boosy's Surf School 88
Breitling 2, 3, 118
Bridgetown 74, 75
Bridgetown Duty Free 9
Bridgetown Walking Tours 74 Bus Tours 42-45
Bushy Park Barbados 88
Calendar of Events 42-45
Cannon Fishing Charters 88 Carriage House, The (Crane Resort) 175, 188 Carrington, Ronnie 134 Cartier IFC, 1, 119
Castle Grant House 64 Cat & The Fiddle Cruises 57, 88 Cathedrals 74, 86 Catori's 120 Celtic Festival 44
Chalky Mount Vlg & Highland Pottery 80 Charity Shop 108 Churches 80, 82, 84 Cliff, The 10 Cocktail Kitchen 171, 186 Coco Hill Forest 18, 68, 69, 82
Coconut Trees 68, 69 Codrington College 82 Colombian Emeralds Int'l 13 Coral Beach 100 CORALL Barbados 18 Coral Reef Club 155, 178 Coral Reef Spa 143
Crane Private Residences, The 93 Crane Vista Villas 105 Cricket Legends of B'dos Museum 84 Crop Over Festival See Calendar Crown of Light 11, 118
Cultured By Zhane 121 Cummins, Catharine Cover, 135 Diamonds International IFC, 1-5, 11, 118
Diving 56
DJ Dusty Payne 145
Dog Shows See Calendar of Events
D'Onofrio's Rest. (Crane Resort)174, 188 DUFRY 13
Earthworks & Friends Gallery 133
Earthworks Pottery 29, 84, 130 Earthy Collections 121
Eco Sky Water 18
El Tigre Cruises 88 Electric Cars 18
Elegance Cruises 88 eMoke 18, 19
Enlightened Travelers 55, 88 Exchange Museum, The 76, 86
Exclusive Cottons of the C'bean 82, 115 Farley Hill National Park 80
Festivals See Calendar of Events
Fishing 88
Flower Forest 27, 67, 82
Folkestone Marine Reserve 84
FOPE 15, 117
Forde, Alanis 134
Forter Chee-A-Tow, Catherine 132
Foursquare Rum Distillery 34, 35
Freediving 56
Freediving Equipment 56
Fusion Rooftop 158, 178
Gallery of Caribbean Art 80, 133
Garden Terrace, The 169, 186
Garrison Historic Area 78, 79, 86
Garrison Tunnels 78, 86
George Washington House 78, 86 Golf 20-22, 50-51
Gospelfest 44
Gourmet Shop, The 109 Green Monkeys 72, 73
Grenade Hall Signal Station 72, 80 Grove, The (Crane Resort) 188
Gun Hill Signal Station 84
Hamilton's Pottery 84
Hammerton Barbados 96, 97
Harbour Lights Beach Club 52 Harbour Lights Dinner & Show 145 Harrison's Cave 84
Hazell's Waterworld 56
Health & Wellness 136-143 Healthcare in Barbados 138 Hiking 24, 54, 55, 88
Horse Racing 42, 43
Hotel Projects 10 Hublot 4, 5 Hughes, Griffith Reverend 65 Hunte's Gardens 64, 82
Island Adventures 60-79
Island Safari Barbados 88 Island Tours 88
Jewish Synagogue & Museum 77, 86
Katspraddle 38, 39
Kellman, Winston 134
Kids Activities 46-49
L'Acajou (Sandy Lane) 161, 180
Land Tours (4x4) 88
Land & Sea Tours 88
L'Azure Restaurant (Crane Resort) 172, 188
Le Shack Restaurant 171, 186 Legall, Neville 133
191Index
Limegrove Lifestyle Centre 108
Lobster Alive & All that Jazz 164, 165, 180
Local & Co. 114, 149, 176
Lone Star Restaurant 152, 153, 178
MacLeod, Robert 30
Mallalieu Motor Museum 86
Marco Bicego 7, 116
Marizayra Sanctuary 86 Markets 24, 74, 108
Maximum Watersports & Taxi Tours 88
Milano Diamond Gallery 15, 117
Military Cemetery 86
Morgan Lewis Windmill 82 Motor Sport 44, 88
Mount Gay Distillery Experience 80
Mount Gay Rum 18, 32, 33, 74, 109
Mount Gay Visitor Experience 84
Museums 74-77, 80, 84, 86
National Cultural Foundation 120, 121
Nature Fun Ranch 80
Net Zero 16-18
Nidhe Israel Synagogue & Museum 77, 86
Nightlife 144, 145
Nishi Restaurant 159, 178
Open Gardens 43
Palm Island 58, 59
Paradise Nature Park, The 86 Parliament Building Tours 74, 75, 84
Paul Owens at the Beach House 148, 180 Payne, DJ Dusty 145
PEG Farm & Nature Reserve 82 Picnics 53 Polo 42, 43
Port St. Charles 101
Primo Bar & Bistro 170, 186
Private Medical Services 139-141 Property & Investment 90-105
QP Bistro 162, 163, 180
Quintessential by T. Stoute 120 Ragged Point Lighthouse 86 Real Estate 92-105
Realtors Limited 94, 95
Reef Conservation 18
Restaurant Guide 146-175
Restaurants At-A-Glance 176-189
Rockley Resort - Golf 50
Rolex 116
Royal Shop, The 7, 116 Royal Westmoreland - Golf 50 Royal Westmoreland 98, 99 Rum 10, 18, 32-36, 64, 115
Sailing 57, 88
St. George Parish Church 84 St. James Parish Church 84 St. John Parish Church 82
St. Michael & All Angels Cathedral 86
St. Nicholas Abbey 36-37, 70-71, 80, 115
Sandpiper, The 154, 178
Sandy Lane Hotel - Golf 50 Scott, Heather Dawn 40, 41, 132
Scuba Diving 56
Scuba Diving Equipment 56
Sephardi Jews of Barbados 77 Shasa Cruises 88 Shopping 106-125 Singita Wellness 142
Slow Food Barbados 18
Slow Food Buyer's Guide 18, 110 Small Cats Cruises 88 Snorkeling 56, 88
Snorkeling Equipment 56
Southern Palms Beach Club 31, 169, 186 Spas 142, 143
Steelpan 31
Sunbury Plantation Great House 86
Sunshine Kula Yoga 142 Surfing 88
Tap Water 18
Tapas Restaurant 166, 167, 182
Taxi Tours 88
Terra Caribbean 100 Tiami Cruises 88
Tides Restaurant, The 156, 157, 178 Tiyi By Design 115
Tours of Parliament 75, 84 Trident Freedivers 56 Tropical Garden 84 Turner's Hall Wood 82
UNESCO World Heritage Site 74-79, 86 University of the West Indies 10 Vodka 38, 39 Walker, Jill 128
Walkers Reserve 18, 24-25, 82
Walking Tours 74 Washington, George 78 Watersports 88
Welchman Hall Gully 84
Welcome Stamp 12
West Side Scuba Centre 56 Whistling Frog 26 Williams, Tracey 134
WIRRED 18, 24-25, 82
Yearwood, Kraig 61 Yoga 142
Zen Restaurant (Crane Resort) 173, 188
192 Index
Limegrove Lifestyle Centre, Holetown, St. James • 246-271-8230 Lower Broad Street Bridgetown, St. Michael • 246-430-2412 www.diamondsinternationalbarbados.com Exclusively at The Art of Sparkle ™
BRIDGETOWN
Royal Towers #32 Broad Street, St. Michael. Tel: (246)
THE CRUISE TERMINAL
Harbour, St. Michael. Tel: (246)
MOVADO BOLD VERSO ICONIC TIMEPIECE WITH A FRESH, MODERN ATTITUDE. MOVADO.COM
429-7072
The
431-0296 customercare@theroyalshopbarbados.com www.theroyalshopbarbados.com