Voted the best
Through painstaking deliberations and difficult decisions, the community voted for their favorites. Now, in this issue, we unveil the winners of the annual Best of Morgan Hill awards.
Readers had the chance to vote for a variety of businesses, organizations and more through an online ballot that was live for a month. With more than 100 categories to consider, at least
20 selections had to be made in order for the ballot to count.
We received numerous entries, with the community telling us their favorite places to eat, where to shop, what they like to do on the weekend and more.
The results show many old favorites have once again reclaimed their titles, but plenty of others have been voted the best for the first time.
8
7455 Monterey Street, Gilroy, CA Phone: 408-842-6400
Publisher Dan Pulcrano
Editor Erik Chalhoub
Advertising Account Executive Carrie Bonato, Eric Bocanegra, Jeanie Johnson
Production Coordinator Deb Fisher
Designers Jennifer Meyer, Elena Razgonova, Jimmy Arceneaux, Hon Truong Production Operations Manager Sean George
Dan Pulcrano
TO
2 BEST OF MORGAN HILL 2022 Food & Drink Shopping 20 Care & Service 40 Fun 14 22
BEST OF MORGAN HILL 2022
MAGAZINE
Creative Services Director Cindy Couling
Editorial Production Manager Phaedra Strecher
Cover Photograph by:
The Harmony Tree sculpture by Saori Ide and Jonathan Russell is located at the Morgan Hill Civic Center. Published by New SV Media Inc., Gilroy, CA Entire contents © 2022. All rights reserved. Reproduction in any form prohibited without publisher's written permission.
PLACE AN AD Email: advertising@newsvmedia.com Phone: 408.709.3959 TO CONTACT EDITORIAL Email: echalhoub@newsvmedia.com Phone: 408.842.9505 We are excited to be voted #1 in Morgan Hill Call for info: 408.612.8297 LOCAL CRAFT BEERS & SIGNATURE VEGAN COCKTAILS 100% PLANT-BASED MENU OPTIONS Enjoy the Best! #1 Best Wedding Reception Venue in Morgan Hill #1 Best Wedding Venue #1 Best Winery Thank you for your support! We invite you to come and enjoy our dedication to quality, our hospitality, and the history of the Guglielmo Family.
Thank You for thinking highly of My Pizza and voting us Best of Morgan Hill
We at My Pizza are honored and privileged to serve our community. Our goal is to offer you excellent product and service with every visit. Please let us know if we ever fail so we can make it right. Your feedback is what makes us better and keeps us learning about how to improve our operation.
Keep supporting local businesses
Order online and skip the wait!
ordering, menu and
have in town – they are all
229-A West Main Ave., Morgan Hill
Mon-Fri
11am-9:30pm
28
Info@mypizzamh.com
and all the amazing Pizza restaurants we
#1
For
prices: OrderMyPizza.com
10am-9:30pm | Sat-Sun
Delivery Stops 30 Minutes Before Closing • Pickup • Dine-In • Delivery (delivery fee applies) Gourmet/Traditional Pizzas | Salads | Ravioli | Wraps | Wings 3 BEST OF MORGAN HILL 2022
Best food & drink
ON A ROLL Mandi Barnes serves up an albacore/tuna nigiri and a Santa Cruz lobster roll at Sushi Confidential, which opened in April in downtown Morgan Hill.
Best New Restaurant: Sushi Confidential
Sushi Confidential opened earlier this year at 17340 Monterey Road in downtown Morgan Hill, and it's quickly become a hit among diners.
So much so that it has been voted the Best New Restaurant in Morgan Hill for 2022.
Restaurateur and sushi chef Randy Musterer, also known as "Sushi Randy," had an earlier career in Silicon Valley as a cancer researcher, with a "side hustle" as an evening sushi chef, he said. In 2012, he "retired" from biotech and took his culinary passions to the next level by opening his first Sushi Confidential in downtown Campbell.
He opened his downtown San Jose restaurant in
2016, and has continued to expand with catering and concessions.
Diners can try out Musterer's original signature roll, featuring a tempura California roll topped with crab, salmon, tuna, albacore, macadamia nuts and more, along with a variety of other rolls. The menu also includes a sizable list of vegan options and plenty of unique cocktails to choose from.
"The front of the house team—as well as the back of the house—are pretty much all from Morgan Hill. A lot of them are born and raised (here) so they have a vested interest to do the best service possible," Musterer said. "It's been a community, family friendly environment."
4 BEST OF MORGAN HILL 2022
Tarmo Hannula
5 BEST OF
MORGAN
HILL 2022
Best food & drink
CATERER
6 BEST OF MORGAN HILL 2022 BEST DINING VALUE UNDER $20 Super Taqueria BREAKFAST Betsy's BRUNCH Country Waffles BAKERY Lawson's Bakery BAR/PUB The Running Shop and Hops BBQ RESTAURANT Trail Dust BBQ
Cochi Catering CHEF (TIE) Sal Calisi—Odeum Restaurant Lou Zauica—Cellar Door Catering CHINESE FOOD China Palace BURGER Craft Roots BURRITO/ TACO Super Taqueria CARRIBEAN FOOD L & L Hawaiian »8
HONORING FAMILY Tommy Palmer, owner of Palmerino's, stands in front of his family's photos inside his new Italian deli in downtown Morgan Hill. Palmerino's, which
was voted the Best Deli/Sandwich Shop, opened earlier this year at 35 East
Main Ave. The
Connie
Polpette,
a sandwich stuffed with meatballs, mozzarella, parmigiano and sauce served with Pugliese bread, has proven to be one of the most popular items on the menu. The sandwich was created in honor of Palmer's grandmother Connie Cannino, using her recipes for the sauce and meatballs.
Erik Chalhoub
*Must purchase frames and lenses. Free second pair from a large selection with single-vision clear plastic lenses. Cannot be combined with insurance or other offers. Other restrictions may apply. See store for details. Offers expire 10/31/22. ΩPurchase an eligible supply of ACUVUE® branded contact lenses made 07/01/22 to 12/31/22 and register for MyACUVUE® on MyAcuvueRewards.com to complete online reward form within 60 days of purchase and see full Terms and Conditions and other requirements. MORGAN HILL | 1049 Cochrane Rd. (across from Staples) | 408.778.4633 Most Insurance Accepted. | We Accept Don't delay! Use your FSA, HSA or vision benefits on new eyewear today. The safety and health of our staff and community is our top priority. Please follow our safety protocols during your visit. Thank you for your votes and support! PLUS, 2ND PAIR FREE* OFF FRAMES take COMFORT in ACUVUE® BRAND CONTACT LENSES IN UPGRADE REWARDS!Ω $100 $250 For over 15 years, our family has strived to give the Morgan Hill community the best personalized experience possible. Locally Owned & Operated †Contact lens exam additional. Eye exams available by an Independent Doctor of Optometry, conveniently located at Site for Sore Eyes. Site for Sore Eyes does not employ the optometrist nor perform eye exams. BOOK YOUR APPOINTMENT WITH AN INDEPENDENT DOCTOR OF OPTOMETRY$89†EYE EXAM 7 BEST OF MORGAN HILL 2022
Best food & drink
SHOP—
8 BEST OF MORGAN HILL 2022 HOT DOG Mooyah Burgers ICE CREAM/ YOGURT SHOP Sweet Retreat INDIAN FOOD Tandoori Flames FOOD TRUCK Pupusa Lady FRENCH FRIES Craft Roots HAPPY HOUR Craft Roots HAWAIIAN FOOD Ono Hawaiian BBQ DELI/SANDWICH SHOP Palmerino's DESSERTS Lawson's Bakery DONUT SHOP O'Henry's FAMILY RESTAURANT Craft Roots COCKTAILS Craft Roots COFFEE
LOCAL Coffee Guys CRAFT BEER BREWER Kelly Brewing Company » 10 BEST VALUE Super Taqueria's burritos are a Morgan Hill favorite and also a great value, according to Best of Morgan Hill voters. Juan Reyes
9 BEST OF MORGAN HILL 2022
Best
drink
10 BEST OF MORGAN HILL 2022 ITALIAN FOOD Maurizio's Ristorante Italiano JAPANESE FOOD CreAsian KID-FRIENDLY RESTAURANT Craft Roots KOREAN FOOD Big Grill BBQ & Teriyaki LATE NIGHT DINING (TIE) Willard Hicks MOHI Social LOCALLY MADE FOOD PRODUCT Craft Roots MARGARITAS Margarita's Bar & Grill MEDITERRANEAN FOOD Odeum MEXICAN FOOD Margarita's Bar & Grill ON FIRE Craft Roots and its all-vegan menu dominated in this year's Best of Morgan Hill awards, receiving marks in 11 categories. Courtesy of Craft Roots » 12
food &
www.intero.com ©Intero Real Estate Services, Inc., a Berkshire Hathaway Affiliate and wholly owned subsidiary of HomeServices of America, Inc. All rights reserved. The logo is a registered trademark of Intero Real Estate Services, Inc. Information deemed reliable but not guaranteed. This is not intended as a solicitation if you are listed with another broker. THE COMPANY YOU CHOOSE MATTERS Thank you for voting Intero Real Estate Services "Best Real Estate Company," and thank you for buying or selling with us making Intero a market leader in the area. We appreciate your votes - and your trust - year after year! 175 E Main Ave Ste 130 Morgan Hill, CA 95037 (408) 778-7474 CHOOSE THE BEST! A Berkshire Hathaway Af liate 11 BEST OF MORGAN HILL 2022
Best food & drink
12 BEST OF MORGAN HILL 2022 PIZZA My Pizza RESTAURANT Craft Roots ROMANTIC WINE & FOOD EXPERIENCE Ladera Grill SALADS Ladera Grill SEAFOOD Rosy's at the Beach MIDDLE EASTERN FOOD Mr. Falafel NEW RESTAURANT Sushi Confidential PET-FRIENDLY RESTAURANT Craft Roots PHO RESTAURANT Pho Saigon Corner VIETNAMESE FOOD Jonty's Vietnamese Eatery WAITRESS/ WAITER (TIE) Ashley Rowan—Craft Roots Cassidy Rodrigues WINERY Guglielmo Winery SPORTS BAR Box Seat STEAKHOUSE Ladera Grill THAI FOOD Siam Thai Restaurant VEGETARIAN FOOD Craft Roots » 14 UNIQUE COMBO Billed as California's first running-specialty shoe store and craft beer taproom, The Running Shop and Hops was named the Best Bar/Pub. Greg
Ramar
13 BEST OF MORGAN HILL 2022
Best Bookstore: BookSmart
Best shopping Michael Moore
Husband and wife Cinda Meister and Bradley Jones, co-owners of BookSmart, first opened their doors in downtown Morgan Hill in 1994. Ten years later they moved to Depot Center on Second Street, and after that, in their current location at Vineyard Town Center.
With each move, the couple's goal has remained the same: serving the community.
"When they're looking for a gift certificate or donation for their club, school or church, we always do whatever we can," Jones said.
In this day and age of big box stores, BookSmart offers something unique: personal service.
"It's nice to shop where someone knows your name or knows your face or knows your family; you have a much more personal touch," Meister said.
BookSmart earlier in 2022 celebrated 10 years of finding an
elusive book character named Waldo and giving local children and families a fun activity that promotes the value of shopping locally. And this year, the 10th anniversary of "Find Waldo Local" featured support for a good cause that provides services for families.
The iconic children's book character in the red-and-whitestriped shirt and black-rimmed specs hid out in 21 local businesses throughout town. People could pick up a "passport" that contained a list of the participating stores, then go around to local shops and try to find Waldo hidden among the shelves and displays.
This year's Find Waldo game added a philanthropic element to the fun—for each completed passport that was submitted, a book was donated to the local FIRST 5 Community Solutions Family Resource Center.
14 BEST OF MORGAN HILL 2022
BEST BOOKSTORE Books by local authors adorn some of the shelves at BookSmart, a local independent bookstore that was voted Morgan Hill's Best Bookstore for 2022.
Preschool | Elementary School | Middle School | High School JOIN US FOR OPEN HOUSE: Saturday, November 5th 10:00 AM to Noon OPEN HOUSE Morgan Hill, California Attend our Open House to: • Discover our educational philosophy • Tour our beautiful campus • Meet with teachers • Connect with current students • Observe our learning in action RSVP for our Open House at oakwoodway.org $1M+ MERIT SCHOLARSHIPS AWARDED TO CLASS OF '22 FOR COLLEGE 5,500+ 21-22 HIGH SCHOOL SERVICE HOURS DONATED 10:1 STUDENT-TO-TEACHER RATIO 15 BEST OF MORGAN HILL 2022
Best
ETHNIC MARKET
FABRIC
16 BEST OF MORGAN HILL 2022 AUTO DEALERSHIP The Ford Store BOOKSTORE BookSmart CANNABIS DISPENSARY Higher Level ANTIQUES Murphy's Mercantile APPLIANCE STORE Home Depot ART GALLERY Colibri Art and Framing
STORE JOANN Fabric FARMERS MARKET Morgan Hill Farmers Market GARDEN/ NURSERY CENTER Johnson Garden Center CARPET/ FLOORING STORE Floors Plus CLOTHING BOUTIQUE Cactus Lounge Boutique
Morgan Hill Indian Spices & Grocery » 18
shopping BEST SMOKE SHOP
Mehdi Kousha,
Amy Yancey, General
Manager of Morgan Hill Wine Shop & Cigar
Co.;
James Agopian,
owner
of
Sinistro
Cigars;
and Brandon Oveson, owner of Apostate Cigars, enjoy a cigar at the Morgan Hill Wine
Shop
& Cigar Co. on Sept. 30.
Michael Moore
Thank
You Morgan Hill Best General Contractor, Best Kitchen & Bath Remodeler www.drdcon.com • (408) 877-6738 Your South County Remodeling Experts 17 BEST OF MORGAN HILL 2022
Best shopping
NEW RETAIL
SPORTING
PET/FEED STORE
SHOE STORE
SMOKE SHOP
18 BEST OF MORGAN HILL 2022 GIFTS/ SPECIALTY SHOP Johnson Garden Center GROCERY STORE/ SUPERMARKET Trader Joe's HARDWARE Johnson's Ace Hardware HOME FURNISHINGS Rosso's Furniture Store JEWELRY STORE Jewel Box KID-FRIENDLY STORE Thinker Toys NATURAL FOOD STORE Trader Joe's
STORE Cactus Lounge Boutique
An-Jan Feed & Pet Supply
DSW
Morgan Hill Wine Shop & Cigar Co.
GOODS Dick's Sporting Goods THRIFT STORE Goodwill TOY STORE Thinker Toys » 20
BEST FURNITURE STORE Melissa O'Malley, co-owner of Rosso's Furniture, is pictured inside the store at Tennant Station. Michael Moore
19 BEST OF MORGAN HILL 2022 Lauren Ronan DRE#02029128 (408)763-3803 Best Real Estate Agent
Best care&service
Best Dance Instructor: Lana Wright, Lana's Dance Studio
Even for an accomplished dance organization as Lana's Dance Studio, what it did in the 2022 Kids Artistic Revue Nationals Dance Finals in Anaheim June 26-July 1 was nothing short of impressive.
Out of the 50-plus studios competing, Lana's was the only one that had dancers reach the finals in all eight categories. They also ranked first overall in wins and won Studio of the Year and Choreographer of the Year.
Lana Wright is in her 44th year as the owner/director of the studio which has facilities in Morgan Hill and Gilroy.
Since Lana's Dance Studio opened, dozens of its
alumni have gone on to work all over the world, whether in Hollywood, Broadway, or New York City. Many of them have gone on to compete for a four-year collegiate program.
However, Wright said it's the relationships she values the most. Eight of the 10 members of her working staff danced at the studio.
"I feel very blessed to have the relationships with my staff and how we have the same goal of wanting the kids to learn, have fun and always improve," she said. "It's phenomenal when you take a step back and see how many kids' lives you've touched. You hope their experience here has made a difference in their lives."
20 BEST OF MORGAN HILL 2022
Contributed
PERFORMERS Lana's Dance Studio's hip-hop team Onyx Premium along with team Sapphires won the Intermediate large group category and were invited back for the Showcase in the KAR National Dance Finals June 26-July 1 in Anaheim.
Cochi
Catering & Cochi's Kitchen are grateful to Morgan Hill for voting us Best Caterer in Morgan Hill 2 years in a row! Home of the O.G. Chicken Sando #eatatcochis  Book your HOLIDAY Party with us now! Space available in November and December Stop by and see us at our NEW location 435 Vineyard Blvd. (near Nob Hill) Morgan Hill | 408.612.4056 | Open Wed-Sun, 8am-2pm Follow us on Social Media Cochi's Kitchen @Cochiskitchen 21 BEST OF MORGAN HILL 2022
&
22 BEST OF MORGAN HILL 2022 ATTORNEY Matt Wendt— Menekshe Law Firm AUTO BODY SHOP Advanced Auto Body ANIMAL RESCUE GROUP Town Cats ARCHITECTURAL DESIGN SERVICES Studio 38 Designs AFTER SCHOOL PROGRAM Mt Madonna YMCA ALLERGIST Dr. Goldsobel, Allergy & Asthma Associates Northern California A/C-HEATING SERVICE Guy's Heating & A-C ACCOUNTANT Lisa C. Silva, CPA ACUPUNCTURE Melton Acupuncture » 26 Best care
Service ALL SMILES The Sept. 17 Downtown Morgan Hill Brew Crawl was an ideal occasion for friends and family to get together for an afternoon. Pictured above is a group of friends enjoying beer samples at Studio 38 Designs on Depot Street, which was honored with the Best Architectural Design Services and Best Interior Design awards. Michael Moore
Voted
Your #1 Festival for Mushroom Inspired Gourmet Food, Entertainment, Arts & Crafts, Wine & Beer Gardens, Mushroom Expo with Cooking Demonstrations, Memorial Celebration and Munchkinland for the kids! The Morgan Hill Mushroom Mardi Gras, Inc is proud to announce the rebranding of our 2023 festival THANK YOU FOR VOTING US 2022 SAVE THE DATE May202327-28, MHMMG.ORG · 408.778.1786 · INFO@MHMMG.COM
#1 Best Community Organization WetrulyappreciatethisrecognitionfortheworktheMorganHillCommunity Foundationisdoingtosupportneedsinourhometown.Thisispossiblebecauseofpeopleinourcommunity whostepforwardasvolunteers,sponsorsanddonorsto"givewheretheylive"insupportofothers.Ourappreciationgoesout to theindividuals,familiesandorganizationswhotrustourfoundationtoconnecttheirresourceswithneedsinourcommunity. Thank You from the Morgan Hill Community Foundation Board of Directors! Join us and give where you live, Volunteer, Sponsor, Donate at morganhillcf.org
Bob
Lipscomb
Steve
Cox
Peggy Martin
Mario Banuelos
Rob Christopher
Nick Gaich
Matt WendtPamala Meador
Mark Turner
Zachary Hayes
Joe Trammell
23 BEST OF MORGAN HILL 2022
Thank You Morgan Hill community for Voting CommonWealth the Best Place to Bank for six years in a row!
At CommonWealth Central Credit Union, we care about supporting our local community, and that means you! We are proud to have been part of the Morgan Hill Community for over 30 years and look forward to serving you for years to come.
If you don't know us, you may have seen us around the neighborhood—from passing out sunglasses and light-up bracelets at Morgan Hill's Friday Night Music Series, to pouring beer & wine at local festivals, to walking in the 4th of July and Holiday Lights parade—we are proud to work and play in Morgan Hill.
At CommonWealth, your financial well-being matters to us. Whether your financial goals include a new home, a car, a dream vacation,
Not sure where to start on your financial journey? We have resources available to help ensure that you are prepared and comfortable with your goals – like online education programs, webinars, and newsletters. Mostly importantly, our team is driven to support you in your financial life. Stop by one of our local branches and mention Best of Morgan Hill to receive a special gift.
Alex, Operations Supervisor:"My favorite thing about helping membersis being able to make a difference—the satisfaction of knowing I can havea positive impact on the lives of ourmembers and the community."
Noel, Financial Services Representative: "I love seeing our members smile and their gratitude after they have been helped."
C M Y CM MY CY CMY K 24 BEST OF MORGAN HILL 2022
Members 40.3K Participants Youth FinLit 32 Participants Scholarship & Grants $29K Awarded Grants 8 Awarded Scholarships 21 Awarded Employees 29% Volunteered Community $19K Donations Community 21 Events Sponsorship 22 Organizations Total Member $620M Shares Community Support Financial Education Mention Best of Morgan Hill and receive a special gift! WE HAVE TWO CONVENIENT MORGAN HILL LOCATIONS Tennant Station, 400 Tennant Station Cochrane Commons, 1041 Cochrane Road wealthcu.org | (800)564-1588 © 2022 CommonWealth Central Credit Union 2022 CommonWealth By The Numbers Neighborhood banking. Here matters. We are your neighbor. We live here, work here and help here too. Jackie, Member Services Representative: "My work allows me to help take a member's stress away and to let them know that CommonWealth is always here to help." C M Y CM MY CY CMY K 25 BEST OF MORGAN HILL 2022
Best care & Service
26 BEST OF MORGAN HILL 2022 BANK/CREDIT UNION CommonWealth Central Credit Union BARBERSHOP Timeless Barbers BED/MATTRESS STORE Mattress Firm AUTO DETAILING Xtreme Kustom Details AUTO GLASS REPAIR California Auto Glass AUTO REPAIR SHOP Auto Solutions CAR WASH Morgan Hill Car Wash & Gift Shop CARPET CLEANING Mr. Peabody's Carpet Cleaning CHIROPRACTOR Momentum Chiropractic COMMUNITY ORGANIZATION Morgan Hill Community Foundation COMMUNITY VOLUNTEER Ron Locicero COMPUTER REPAIR Dicar Networks » 28 YEARS IN THE MAKING Ron and Shirley Locicero stand above the new Magical Bridge Playground, which opened in June inside the Morgan Hill Community Park. Michael Moore
Make your home your happy place. Fall in love with your home again. Our award-winning design team will create a room you will love. We'll take the time to listen to you carefully, transforming your dreams and ideas into reality. We'll guide you through the process from start to finish. Visit our design center, and let's turn your dreams into reality! 408.776.383817165 Depot Street Downtown Morgan Hill www.studio38designsinc.com Scan the code to join our quarterly newsletter. ThankYou,MorganHill! 2021&2022VotedBestInteriorDesign 1160 Cochrane Road • Morgan Hill, CA 95037 westmontofmorganhill.com • RCFE #435294345 Westmont of Morgan Hill Thank you for voting us #1 ! Westmont of Morgan Hill is a warm and inspiring senior living community, passionately created to encourage lifelong learning, community involvement and above all, personal satisfaction. We invite you to experience what it truly means to — live your way! INDEPENDENT LIVING • ASSISTED LIVING • MEMORY CARE *Offer valid until 10/30 *Terms and Conditions Apply Ask about our Fall special* 408.465.0889Call today, live your way 27 BEST OF MORGAN HILL 2022
Best care & Service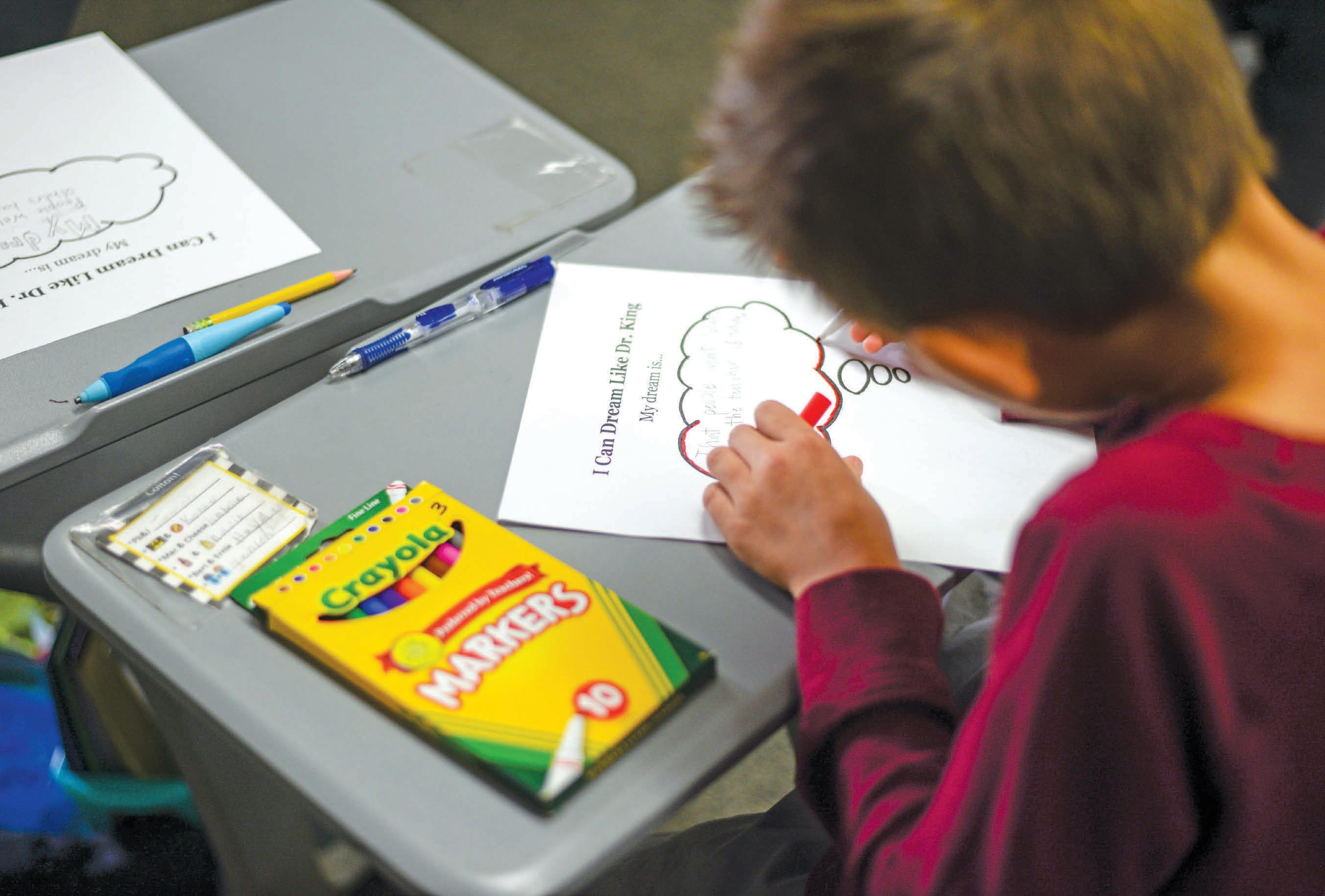 28 BEST OF MORGAN HILL 2022 DANCE INSTRUCTOR Lana Wright—Lana's Dance Studio DANCE STUDIO Ballet Academy of Silicon Valley DAY CARE/ PRESCHOOL Laugh, Play and Learn! DAY SPA Agape Day Spa DECK AND FENCING COMPANY Pacific Coast Fence DENTIST Santa Teresa Dental DERMATOLOGIST Dr. Visoth Chhiap DOG GROOMER Le Pooch Grooming DOG TRAINER Thriving Canine— Chad Culp
BEST PUBLIC SCHOOL A fourth grade student at the Charter School of Morgan Hill works on a project. Juan Reyes » 30
P U P U S A L A D Y . C O M | @ P U P U S A L A D Y | 5 7 1 . 4 3 2 . 7 6 8 1 | P U P U S A L A D Y C A @ G M A I L . C O M "We are truly humbled and blessed with all the LOVE and SUPPORT over the past two years What a privilege to work and live in such a great community" Vanessa & James Azar 29 BEST OF MORGAN HILL 2022
Best
30 BEST OF MORGAN HILL 2022 FINANCIAL ADVISOR/PLANNER Brad Ledwith— Ledwith Financial Wealth Management FITNESS CENTER/ GYM Centennial Recreation Center DOGGIE DAY CARE A Pooch's Paradise DRY CLEANERS A-French Cleaners ELECTRICIAN Jet Electric FLOWER SHOP Flower Cottage FRAMING SHOP Colibri Art and Framing GENERAL CONTRACTOR D.R. Domenichini Construction HAIR SALON Dezign Salon HEARING CENTER The Hearing Center HOME HEALTH CARE PROVIDER Kindred at Home » 32 TOP LANDSCAPERS Alpine Landscapes serves the entire South County. Contributed
care & Service
With immense gratitude, South County Animal Hospital would like to thank everyone who voted us #1 Veterinarian in Morgan Hill for the third consecutive year!
We are also deeply thankful to be a part of such a wonderful community. This award means a lot to us, because it shows how dedicated we are to providing pets and their families with the best possible care. From the bottom of our hearts, we thank you for your
Thank You!
southcountyanimalhospital.com @southcountyvet 15790 Monterey Road Suite 500, Morgan Hill, CA 95037 (408) 779-6867 31 BEST OF MORGAN HILL 2022
32 BEST OF MORGAN HILL 2022 HOTEL / MOTEL / LODGING La Quinta by Wyndham HOUSE OF WORSHIP Jubilee Bridge Church INSURANCE AGENCY Andrew Edwards— State Farm INTERIOR DESIGN Studio 38 Designs » 34 KITCHEN BATH REMODELING COMPANY D.R. Domenichini Construction LANDSCAPE DESIGN COMPANY Alpine Landscape LANDSCAPER Alpine Landscape— Ryan Dinsmore LASIK/VISION EYE SURGERY California Eye Surgeons Best care & Service BEST CLASSES Kimberly
Escamilla (from left), Sally Freimuth and Renee Lee
work on a project with chunky yarn at AR Workshop. Erik Chalhoub
Marilyn Wendt
Photography We are so wonderfully excited and glad to hear we are voted #1 "I am blessed to come from a family of artists and have always been encouraged to be creative and think outside the box. I love nature and I love my sweet small town Morgan Hill." -Marilyn Wendt Contact us at 408.710.6626 marilynwendtphotography.com Joseph R. Ferrito, Au.D., Doctor of Audiology for voting us No. 1 Best Hearing CenterThank You Call today to schedule your free hearing consultation. Companions are encouraged. MORGAN HILL 408.465.4560 SAN JOSE 408.600.0860 MORGAN HILL • 17600 Monterey St, Ste B | SAN JOSE • 6140 Camino Verde Dr, Ste I | TheHearingCenter-CA.com 33 BEST OF MORGAN HILL 2022
Best care & Service
MARTIAL ARTS STUDIO
MORTGAGE BROKER (TIE)
MOTORCYCLE DEALER
FUNERAL
34 BEST OF MORGAN HILL 2022 MOVING COMPANY My Dad's Moving NAIL SALON Diva Nail Spa
Harley DavidsonHouse of Thunder MOTORCYCLE REPAIR /CUSTOM SHOP True Performance
Gracie Barra Brazilian Jiu-Jitsu & Self Defense MASSAGE SERVICES Pono Wellness Spa
Loan Depot Guild Mortgage MORTUARY/
HOME Lima-CampagnaJohnson Funeral Home
HEAVY LIFTING My Dad's Moving is a family run business with more than 20 years of experience. » 36
THANK YOU MORGAN HILL FOR VOTING US BEST MEXICAN FOOD RESTAURANT AND BEST MARGARITAS Valid 10/15/2022 to 12/31/2022 Second entré must be equal or lesser value 411 Vineyard Town Center Morgan Hill 408.799.5300 www.margaritasbarandgrill.com Thank You for Voting us BEST BRUNCH! 15900 Monterey Rd. Morgan Hill • 408-270-3900 Serving Breakfast & Lunch Locally Owned & Family Operated Open seven days, 7am to 2pm The Morgan Hill Chamber of Commerce thanks all of the musicians, volunteers, venders, and community members that came out to dance the night away at the Friday Night Music Series! Thank you for voting us Best in Morgan Hill! We couldn't have done it without you! SEE YOU NEXT SEASON! 35 BEST OF MORGAN HILL 2022
Best care & Service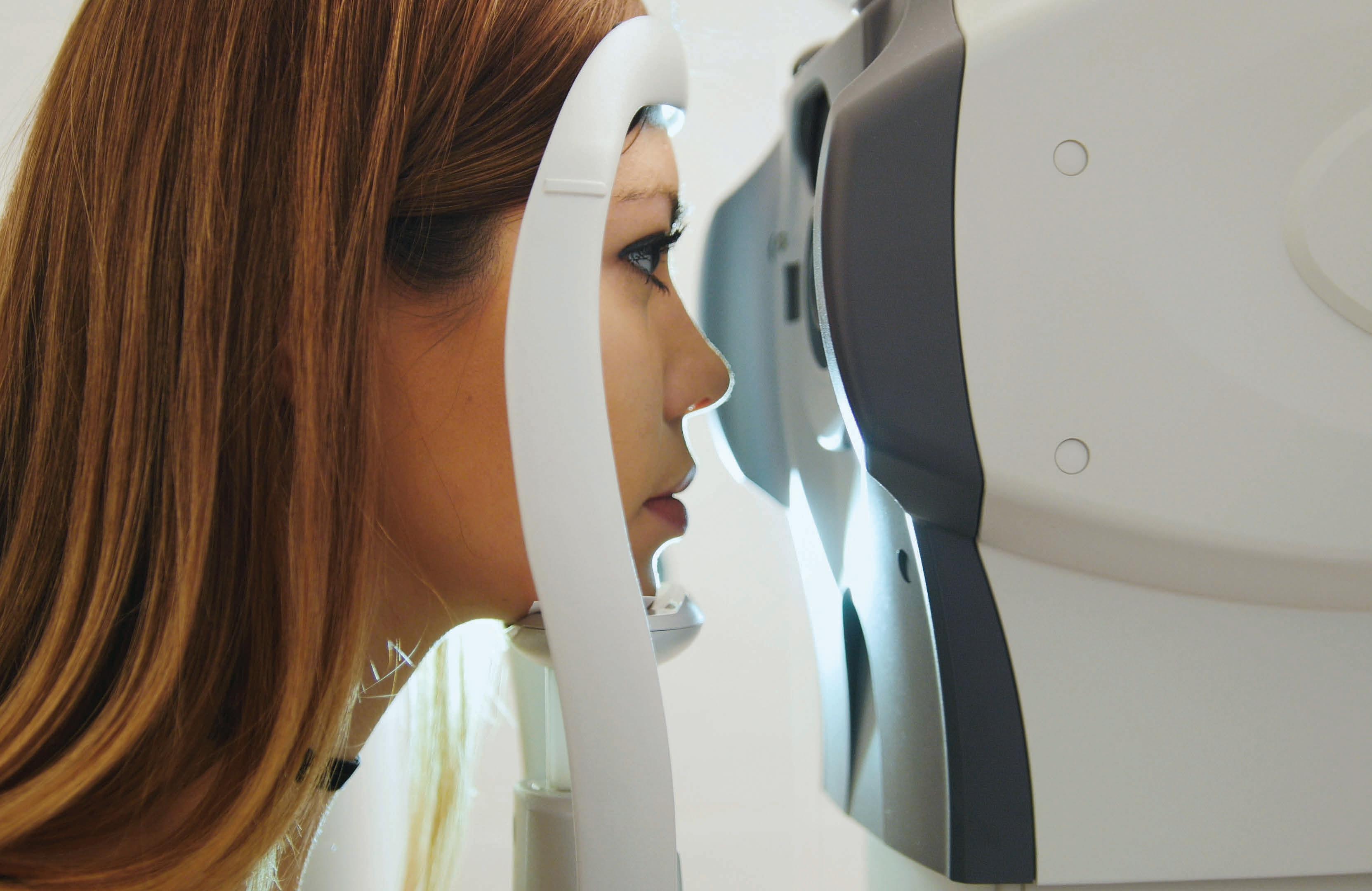 36 BEST OF MORGAN HILL 2022 NUTRITIONIST Aimee Buffum OB-GYN Melissa Adrouny M.D. OPTHAMOLOGIST Dr. Mark Maher— Your Eyes Image OPTOMETRY/ VISION CENTER Site for Sore Eyes PERSONAL TRAINER Jeff Layne— Orangetheory Fitness PHARMACY CVS Pharmacy PHOTOGRAPHER Marilyn Wendt Photography PHYSICIAN— GENERAL PRACTICE Dr. Smruti Nalawadi MD PLACE TO TAKE A CLASS AR Workshop PLASTIC SURGEON Dr. Steven Struck
20/20 VISION Site for Sore Eyes was voted Best Optometry/Vision Center. »3 8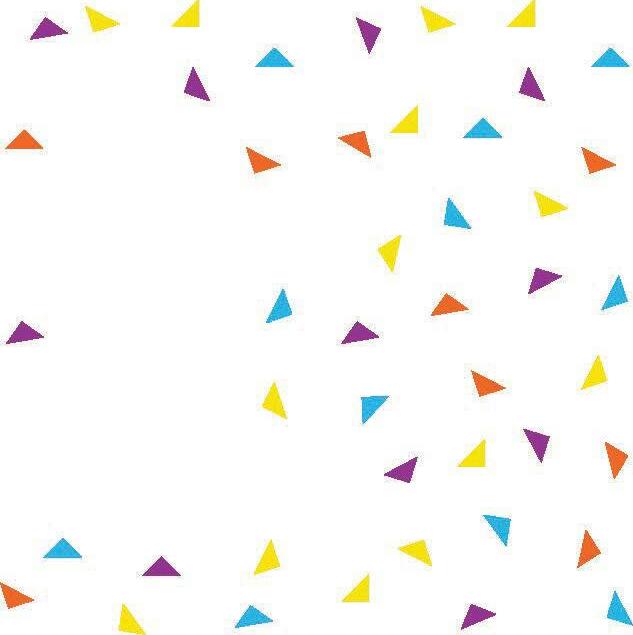 HOURS: MONDAY-SATURDAY 10AM-6PM • SUNDAY 11AM-3PM • ASK US ABOUT OUR PRIVATE SHOPPING PARTIES! Thank you for voting Cactus Lounge Boutique the Best Clothing Boutique & Best New Retail Store in Morgan Hill! 755 Cochrane Road Suite 120, Morgan Hill (Next to Peet's Coffee) WWW.THECACTUSLOUNGE.COM Mention This Ad & Receive 10% OFF Your Next In Store Purchase. Expires 10/31/22 We are licensed to do business in the states of California, Arizona, Nevada and Utah. Licensed by the Department of Financial Protection and Innovation under the California Residential Mortgage Lending Act; AZ BK#0018883; AZ BKBR# 1007114; NV Mortgage Company #1141;www.nmlsconsumeraccess.org/. Guild Mortgage Company is not affiliated with Morgan Hill Times. Thank you for your vote #1 Mortgage Broker Guild Mortgage - Morgan Hill 4 years of excellence running Thank you again, Morgan Hill! It's an honor to win Best Mortgage Broker for the fourth year. We appreciate your support more than you know. We are here to help with your next home purchase or refinance. Guild Mortgage Morgan Hill 408.782.8800 NMLS #38480 37 BEST OF MORGAN HILL 2022
Best care & Service
PLUMBER/ PLUMBING COMPANY
Frank's Plumbing
REAL ESTATE AGENT
Lauren Ronan— Coldwell Banker
REAL ESTATE COMPANY
Intero Real Estate Company
RECYCLE CENTER
Recology South Valley
ROOFER
Chad's Roofing
SCHOOL— PUBLIC
Charter School of Morgan Hill SCHOOL—
PRIVATE Oakwood School
SENIOR LIVING COMMUNITY
Westmont Senior Living
SKIN CARE Agape Day Spa
SOLAR SUPPLIER
Golden State Solar
SPORTS MEDICINE
Active Spinal & Sports Care STORAGE FACILITY
Cochrane Road Self Storage
TATTOO PARLOR
Sailors Ink
TIRE SHOP
Advanced Tire and Wheel
TRAVEL AGENCY
Your Vacation Source—Laura Fleischhauer
TREE SERVICE
Morgan Hill Tree Service LLC
URGENT CARE CENTER
De Paul
Urgent Care
VETERINARIAN
South County Animal Hospital
VETERINARY HOSPITAL/ OFFICE
South County Animal Hospital
WEDDING CATERER
Cochi's Kitchen
WEDDING EVENT
PLANNER
Heather Moggia— Moggia Events LLC
WEDDING RECEPTION
Yoga
38 BEST OF MORGAN HILL 2022
VENUE Guglielmo Winery WEDDING VENUE Guglielmo Winery YOGA STUDIO One
FLYING HIGH Hawks senior Kiefer Nguyen was instrumental in Oakwood School's
success
with his ability to drive to the basket,
shoot
3-pointers and
tough
defense.
Kort Jensen
» 40
www.rosso.com For voting us Best of Morgan Hill Thank you COMFORTS OF HOME 212 TENNANT STATION, MORGAN HILL, CA 95037 (408) 776-8100 mention this ad for FREE local delivery. ($99 value) "Celebrate 44 years with us" Best Price Promise 16270 #160 Monterey road Morgan Hill CA 95037 408.776.0281 • www.vagaro.com/agapedayspa Thank you Morgan Hill for voting us Best Skin Care and Best Day Spa 2022! We are grateful beyond words! Thank you for your continued support! We Exist to Celebrate Books 421 Vineyard Town Center, Morgan Hill, CA 95037 (408) 778-6467 ThankYou Morgan Hill for VotingusBEST BOOK STORE! www.mybooksmart.com 39 BEST OF MORGAN HILL 2022
Best fun
Best Festival and Outdoor Event: Mushroom Mardi Gras
The 41st Morgan Hill Mushroom Mardi Gras took over the city's downtown for the Memorial Day holiday weekend in 2022, bringing patrons and visitors all the arts and crafts, food vendors and live entertainment they missed from the festival's cancellations due to Covid-19 in recent years.
The Mushroom Mardi Gras typically draws tens of thousands of visitors and residents to Morgan Hill. The festival has raised more than $1 million for scholarships for local college-bound high school students and more than $542,000 to nonprofits since it was founded. It has also given
away more than $64,000 in mini-grants to local organizations since the Mushroom Mardi Gras started its mini-grant program nine years ago.
The Morgan Hill Mushroom Mardi Gras, Inc. announced the rebranding of the 2023 festival to Morgan Hill Mushroom Festival. Scheduled for May 27-28, 2023, the festival will feature mushroom-inspired gourmet food, entertainment, arts and crafts, wine and beer gardens, and a mushroom expo with cooking demonstrations, in addition to "Munchkinland" for the kids.
40 BEST OF MORGAN HILL 2022
Tarmo Hannula
FUNGI FUN The Morgan Hill Mushroom Mardi Gras brings thousands of people annually to downtown Morgan Hill to try some of the best mushroom-inspired dishes.
Thank you for voting Betsy's the Best Breakfast ! Best Food in Town Thanks for Voting us #1 Best Middle Eastern Food Menu in Morgan Hill! • Breakfast • Lunch • Best Food in Town Ask About Our Specials 650 Tennant Station • Morgan Hill • 408-779-3721 www.betsysrestaurant.com Open Tuesday - Sunday 6:30am - 2:00pm 17455 Monterey Rd. Morgan Hill 408-778-7777 Thank you for voting Betsy's the Best Breakfast! BREAKFAST • LUNCH ~ Es ta bl is hed 19 81 ~ Open Monday - Saturday 6:00am - 9:00pm Sunday 6:00am - 2:00pm 650 Te nn ant S tat io n Morgan H il l 408-779-372 1 .b etsysresta u ra nt.com Thank you for voting Betsy's the Best Breakfast ! Full Bar, Beer & Wine • Featuring Morgan Hill Wines • Best Food in Town • Ask About Our Specials BREAKFAST • LUNCH ~ Es ta bl is hed 19 81 ~ Open Monday - Saturday 6:00am - 9:00pm Sunday 6:00am - 2:00pm 650 Te nn ant S tat io n Morgan H il l 408-779-372 1 ww w.b etsysresta u ra nt.com Thank you for voting Betsy's the Best Breakfast ! • Full Bar, Beer & Wine • Featuring Morgan Hill Wines • Best Food in Town • Ask About Our Specials Thank You Morgan Hill Community Give Us A Call For All Your Tree Service Needs! (408) 234-8158 For Voting Us #1 41 BEST OF MORGAN HILL 2022
42 BEST OF MORGAN HILL 2022 BIKE RIDE Coyote Trail DAY TRIP Monterey, Calif. Best fun FESTIVAL/ OUTDOOR EVENT Mushroom Mardi Gras GOLF COURSE Cordevalle KARAOKE 88 Keys Café LOCAL BAND Lavender Fields Band MOVIE THEATER CineLux Morgan Hill GET OUT AND RIDE A pack of bicyclists sail along Hill Road in Morgan Hill. Tarmo Hannula » 44
Thank
Laugh, Play and Learn!
You for Voting us Best Day Care/Preschool! Laugh, Play and Learn • 408.640.0908 • www.laughplayandlearn.com Our 3 to 4 years old program: Tues/Thurs, 8:30am-1:30pm Our 4 to 5 years old program: Mon/Wed/Fri, 8:30am-1:30pm Laugh, Play and Learn Preschool Enrollment for the 2023/24 School Year Opens Jan 1st. We fill up quickly so call now for a tour. Thank You for Voting BASV "Best of" Morgan Hill! balletsv.com t dance@ balletsv.com t 408.461.7987 Cultivating confidence, leadership and lifelong learners. VISIT US TODAY! #1 Best Fitness Center/Gym #1 SwimmingMorgan Hill Aquatic Center #1 Place To Take The DogMorgan Hill Dog Park #1 Park-Morgan Hill Community Park (Magical Bridge) 43 BEST OF MORGAN HILL 2022
Best
44 BEST OF MORGAN HILL 2022 MUSIC VENUE Friday Night Music Series— Chamber of Commerce PARK Magical Bridge PLACE TO TAKE THE DOG Morgan Hill Dog Park PLACE TO TAKE THE KIDS Gilroy Gardens RUN / HIKE / WALK TRAIL Harvey Bear Regional Park SMALL THEATER COMPANY South Valley Civic Theatre SUMMER DAY CAMP Oakwood School Summer Camp SWIMMING Morgan Hill Aquatic Center
fun BEST SMALL THEATER COMPANY South Valley Civic Theatre's season includes a children's show, such as "Honk! Jr." Chris Foster
Thank You for Voting Us Best Bakery and Best Desserts in Morgan Hill 45 BEST OF MORGAN HILL 2022 excellent cigars & refreshments and a great place to enjoy the best things life has to o er; friends, comfort and relaxation! As we have said for 12 years "Sit, Relax & Stay Awhile" 16375 Monterey Rd, Morgan Hill, CA 95037 408.776.7667 • morganhillcigar.com To our patrons Thank You for voting us the #1 Best!
Recology is proud to be named
Together with our valued customers, we are moving closer to a world without waste. Thank you!
Best Recycling Center in Gilroy and Morgan Hill
identity
+ strategy + design
46 BEST OF MORGAN HILL 2022
Thank You Morgan Hill for Voting us Best Donut Shop Again 500 Vineyard Town Center Morgan Hill, CA 95037 408.778.5955 // www.ohenrysdonuts.com Our donuts and pastries are freshly made every morning by hand. Family Owned and Operated! Serving Morgan Hill since 1987! Open Sunday // 5:30AM- 3:30PM Monday-Saturday // 5:00AM – 4:00PM BURGERS SERVED // 10AM - 3PM Thank you Morgan Hill for voting us the Best Moving Company 47 BEST OF MORGAN HILL 2022
Drive-Thru TRUNK ORTREAT Thank You for voting for us! BEST HOUSE OF WORSHIP SERVICE TIMES: Sunday | 10am Wednesday | 7:30pm Come as you are 685 Jarvis Drive Morgan Hill CA 95037 | www.jubileebridge.church OCT 29th 6-9pm Next event