Voted the best
Through painstaking deliberations and difficult decisions, the community voted for their favorites. Now, in this issue, we unveil the winners of the annual Best of Gilroy awards.
Readers had the chance to vote for a variety of businesses, organizations and more through an online ballot that was live for a month. With more than 100 categories to consider, at least 20 selections
had to be made in order for the ballot to count.
We received numerous entries, with the community telling us their favorite places to eat, where to shop, what they like to do on the weekend and more.
The results show many old favorites have once again reclaimed their titles, but plenty of others have been voted the best for the first time.
7455 Monterey Street, Gilroy, CA
Phone: 408-842-6400
Publisher Dan Pulcrano
Editor Erik Chalhoub
Advertising Account Executive Carrie Bonato, Eric Bocanegra, Jeanie Johnson
TO
2 BEST OF GILROY 2022 4 Food & Drink 12 Shopping 18 Care & Service 28 Fun 12 30 6 BEST OF GILROY 2022
Creative Services Director Cindy Couling
Production Coordinator Deb Fisher
Designers Jennifer Meyer, Elena Razgonova, Jimmy Arceneaux, Hon Truong
Production
Operations Manager Sean George
Editorial Production Manager Phaedra Strecher
Cover
Photography:
Photo illustration by
Cindy
Couling. Photos
by Dan Pulcrano.
Ostrich photographed at Gilroy Ostrich Farm and habanero peppers were found at a farm stand east of Highway 101. Published by New SV Media Inc., Gilroy, CA Entire contents © 2022. All rights reserved. Reproduction in any form prohibited without publisher's written permission. MAGAZINE
PLACE AN AD Email: advertising@newsvmedia.com Phone: 408.709.3959 TO CONTACT EDITORIAL Email: echalhoub@newsvmedia.com Phone: 408.842.9505 Thank You for Voting Lapels Dry Cleaning the Best! Professional Dry Cleaning • Expert Shirt Service Leather & Suede • Alterations & Repairs Rug Cleaning • Gown Preservation • Shoe Repair $10 OFF* DRY CLEANING Hurry, offer expires December 31, 2022 * Minimum cleaning order for discount offer is $50.00. One coupon per customer. Not valid with any other offer. Coupon has no cash value. 775 1st Street, Gilroy 408-847-2121 • www.mylapels.com/gilroy BOSTOCK CHIROPRACTIC Dr. Guy M. Bostock "Handmade Health Care" (408) 847-7246 Bostock@GilroyChiropractor.com www.GilroyChiropractor.com 7881 Church St., Suite A, Gilroy • Chiropractic services • On-site X-ray facility • Physical therapy Includes: • Electrical muscle stimulation • Ultrasound • Mechanical traction • Therapeutic massage Voted Best Chiropractor in Gilroy 2005-2008, 2010, 2014, 2016-2022 Thank you for voting for me
3 BEST OF GILROY 2022
Best food & drink
FILLING MEAL Prawns scampi pasta with a side of garlic bread and an iced Sprite is part of Old City Hall Restaurant's menu.
The iconic downtown Gilroy landmark is a great place to bring the whole family, even those who have paws, according to Best of Gilroy 2022 voters.
Voters named Old City Hall Restaurant the Best Family Restaurant, Best Kid-Friendly Restaurant and Best PetFriendly Restaurant in this year's poll. It's even the place to belt out your favorite pop songs, as it was also named the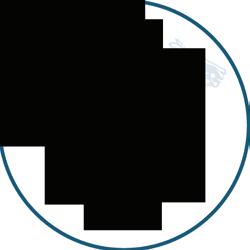 Best Family Restaurant: Old City Hall Restaurant
Best Karaoke spot in Gilroy.
Co-owners Fran and Bobby Beaudet opened the restaurant a little more than a decade ago at the corner of Monterey and Sixth streets in the Flemish-inspired 1905 building that once was the City of Gilroy's base of operations.
The menu touts a variety of dishes focusing on California coastal cuisine, featuring breakfast, lunch and dinner options.
4 BEST OF GILROY 2022
Tarmo Hannula
*THE* BEST OF GILROY ©2022
Together, we're the best.
THANK YOU FOR VOTING US THE #1 BANK/CREDIT UNION IN GILROY.
We've always known we're better together, and now you've made us the best. Of course, we think you're pretty great too. That's why we're hard at work every day, delivering our members a better financial life and helping our community flourish. We plan on serving you and the Gilroy community for years to come, so stop in today and see how we can serve you.
Together, we're just better.premieronecu.org
Equal Opportunity Employer STAY CONNECTED 5 BEST OF GILROY 2022
Best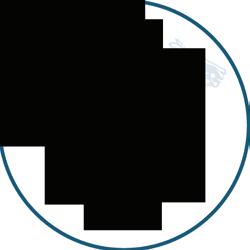 & drink
6 BEST OF GILROY 2022 Burger Brew City Burgers Burrito/ Taco Super Taqueria Best Dining Value Under $20 The Habit Burger Grill Breakfast OD's Kitchen Brunch Westside Grill Bakery Kneaded Bakery and Catering Bar/Pub Promised Land Brewing Company BBQ Restaurant BBQ 152 Carribean Food Mariscos Puerto Vallarta Caterer California Inspirations Catering »8 Erik Chalhoub PLATTER A sample of a plate at Tempo Kitchen & Bar, named the best spot for late night dining in Gilroy.
food
*THE* BEST OF GILROY ©2022
I would like to take a moment and send out a "BIG" heartfelt Thank You to all my amazing clients, friends and family that voted for me.
With over 21 years of experience, I have a passion and a talent for this work, that I love. Repeat clients and referrals make up nearly all my business, and I attribute the loyalty of my clients to my attentiveness of their needs. "It's about compassion for what they are going through". As their real estate broker, I am with them during one of the most stressful times in their lives. For me, customer service is all about being their advocate, and being a bulldog negotiator when I have to be.
With an eye for design and staging along with a team of experts to help with home renovations, I believe that every property can be sold as a renovated property. Through an exclusive contract with Cottage Flooring –Ana Guerrero and our own Staging and Interior Design company SALVAR Interior Design, I'm able to offer my clients access to home renovations and staging that often increase the value of their property, at no up-front cost to my clients.
As a wife, mother and local community member I believe in giving back to the community I live and work in as a board member of the Latino Family Fund and the Class of 2022 Leadership Gilroy, I look forward to helping our community grow.
Please feel free to contact my team and I for all your Real Estate needs – Whether you're buying or selling, or have real estate market questions we are here for you!
Thank You for Voting Me, TINA TOVAR the BEST REAL ESTATE AGENT in GILROY 2022! When you've found the right home for the right family, the gratitude is an amazing feeling. You're not selling houses—you're helping clients find their dream. " " TINA TOVAR Real Estate Broker BRE#01337157 42 Martin St, Gilroy Ca 95020 408.693.1639 7 BEST OF GILROY 2022
Best food & drink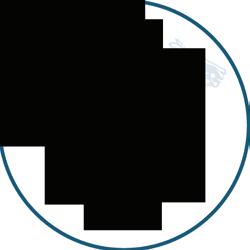 8 BEST OF GILROY 2022 Craft Beer Brewer Promised Land Brewing Company Deli/Sandwich Shop Jersey Mike's Desserts Sweet Sicily Donut Shop Gilroy Donut House Chef Chef Kishon Southy—Kneaded Bakery & Bread Chinese Food Ginger Cafe Cocktails Westside Grill Coffee Shop— Local Fifth Street Coffee Roasting Co. Happy hour La Hacienda Hawaiian Food L&L Hawaiian Barbecue Hot Dog Wienerschnitzel Ice Cream/ Yogurt Shop Yogofino Family Restaurant Old City Hall Restaurant Filipino Food L&L Hawaiian Barbecue Food Truck Vegan Vendetta French Fries Brew City Burgers »10 CAN'T GO WRONG A cheeseburger, fries, chicken wings and quesadilla are staples of Brew City Burgers' menu. Erik Chalhoub
*THE* BEST OF GILROY ©2022
CALL OR TEXT US TODAY (408) 842-2020 Paresh K. Patel O.D. Peter E. Kovach O.D. Isabella S. Diaz O.D. Thank You For Voting Us Best Optometry/ Vision Care Center! Experienced Optometrists Passionate About Your Vision Care. • Comprehensive Exam Internal and external ocular health assessments, visual analysis and binocular vision analysis • Medical / Emergency Eye Exams Ocular emergencies and chronic disease management • Contact Lens Exams Scleral and hybrid contacts including specialty fits • Cataract Surgery • Laser Refractive Surgery • Pediatric Eye Exams • Glasses and Eyewear We provide our patients with the best possible technology solutions to support visual needs through our unique premium range of products. Our lenses can be customized to a large selection of designer eyewear, handcrafted frames with zeitgeist appeal to durable budget friendly options Voted #1 family eyecare office in Gilroy for 19 years! www.veog.life 8050 Santa Teresa Blvd., Suite 110, Gilroy CA 95020 20212020 9 BEST OF GILROY 2022
Best food & drink
Indian Food
Little India
Italian Food
Mama Mia's
Japanese Food
Sushi Omakase
Kid-Friendly Restaurant
Old City Hall Restaurant
Late Night Dining
Tempo Kitchen & Bar
Locally Made Food Product
Pepper Plant— Blossom Valley Foods Margaritas
La Hacienda Mediterranean Food
Olives Mediterranean Market and Grill
Mexican Food La Hacienda
Middle Eastern Food
Olives
Mediterranean Market and Grill
New Restaurant
Relish Kitchen and Drink
Pet-Friendly Restaurant
Old City Hall Restaurant Pho Restaurant Pho Thanh Anh Pizza Pinocchio's Pizza Restaurant Westside Grill Romantic Wine & Food Experience
Fortino Winery
Salads
Brew City Burgers
Seafood
Sushi Omakase
Sports Bar
The Claddagh
Steakhouse
The Milias Restaurant Thai Food Saigon-2Siam Bistro
Vegetarian Food
Ginger Cafe Vietnamese Food Saigon-2Siam Bistro
Waitress/ Waiter
Rosario from
OD's Kitchen
Winery
Solis Winery
»12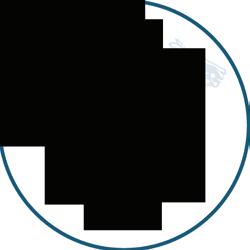 POUR SOME MORE Blossom Valley Foods' Pepper Plant barbecue sauce is a must for just about any meal.
10 BEST OF GILROY 2022
Contributed
*THE* BEST OF GILROY ©2022
11 BEST OF GILROY 2022
THE COMMUNITY THAT GROWS TOGETHER, THRIVES TOGETHER
Best shopping
Best Farmers Market: Gilroy Farmers Market
COLORFUL FRUIT Castellanos Farm offers oranges, peaches and more at its booth at the Gilroy Farmers Market in 2021, located in the Gilroy Premium Outlets every Saturday.
The weekly Gilroy Farmers Market, located in the Gilroy Premium Outlets' parking lot on 681 Leavesley Road, features more than 20 vendors every Saturday from 11am to 4pm, selling fresh produce and flowers from farms throughout northern California, as well as homemade treats.
Recently under new ownership, the market features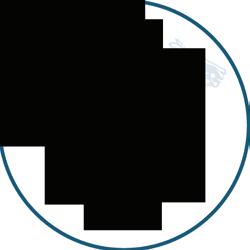 a variety of vendors, with something new to see nearly every week. In addition to the staples of fresh fruit and vegetables, the market in the past has hosted vendors that sold olive oil, honey, baked potatoes, Thai cuisine and more. Local artisans also sell their work.
For information about the Gilroy Farmers Market, visit facebook.com/rsgilroyfarmersmarket.
12 BEST OF GILROY 2022
Erik Chalhoub
*THE* BEST OF GILROY 2022
HVAC We take pride in keeping our community comfortable, please contact us for all of your heating and cooling needs. Contact us for all your needs (408) 728-7705 Serving Gilroy and the surrounding areas 13 BEST OF GILROY 2022 Stop by for a fresh pint! 408.337.5444 7419 Monterey Rd, Gilroy | www.promisedlandbeer.com Thank you Gilroy for voting us Best Bar & Craft Beer Brewery! We are grateful to be part of this community
Best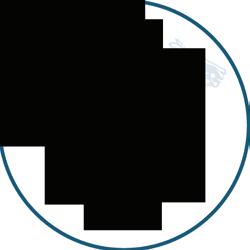 14 BEST OF GILROY 2022 Gifts/ Specialty Shop Celestial Trading Grocery Store/ Supermarket Nob Hill Hardware Ace Hardware Fabric Store JOANN Fabric Farmers Market Gilroy Farmers Market Garden/ Nursery Center Home Depot Bookstore Barnes and Noble Carpet/ Flooring Store Cottage Floors Clothing Boutique IVORI Ethnic Market Elay's Oriental Store Antiques Ashford's Heirlooms Appliance Store Best Buy Art Gallery 6th Street Studios & Art Gallery Auto Dealership Tesla »16 SPACE TO CREATE Lorena Diosdado works on a portrait of her mother, Adelina, at 6th Street Studios and Art Center in downtown Gilroy in late 2021. She was one of the first artists-in-residence at the downtown art studio.
shopping *THE* BEST OF GILROY ©2022 Erik Chalhoub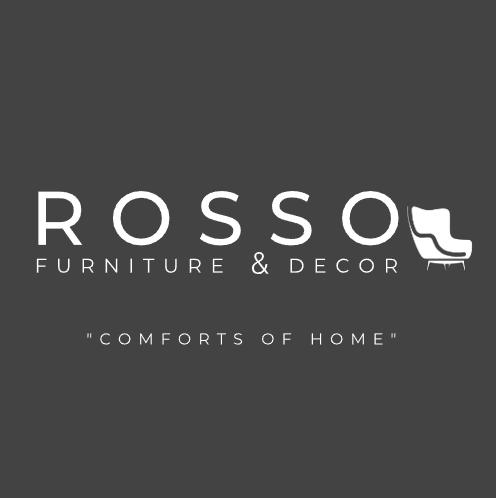 www.rosso.com For voting us Best of Gilroy Thank you COMFORTS OF HOME 6881 MONTEREY RD, GILROY, CA 95020 mention this ad for FREE local delivery. ($99 value) "Celebrate 44 years with us" Best Price Promise Thank you for voting us Best Tree Service Gilroy 2022 identity + strategy + design 15 BEST OF GILROY 2022
Best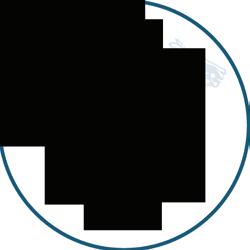 16 BEST OF GILROY 2022 Home Furnishings Rosso's Furniture Jewelry Store Celestial Trading Kid-Friendly Store Target Musical Instrument Store Guitar Center New Retail Store Celestial Trading Pet/Feed Store PetSmart Shoe Store Nike Outlet Smoke Shop The Rock Zone Sporting Goods Big 5 Sporting Goods Thrift Store Salvation Army Water Store Water Mart »18 CRYSTALS LED YOU HERE Celestial Trading, the Best New Retail Store in Gilroy, earned a number of awards.
shopping *THE* BEST OF GILROY ©2022 Erik Chalhoub
Dries in 1-2 hours • Bonded & Insured Kid & Pet Safe • On Time Service Honest prices • Certified by IICRC Call us for all your carpet cleaning needs 408.842.0025 Thank you for voting Quick Dry #1 in Carpet Cleaning Thank You for Voting STAR the BEST Summer Day Camp! STAR Arts Education provides excellent arts programs and learning experiences to young people that are fun, engaging and educational. Through positive experience on stage, screen and behind the scenes. THEATRE ARTS • DANCE VIDEO PRODUCTION Visit Our Website www.starartseducation.org " STAR Kids on Stage and Screen, Safe in Body, Mind & Spirit " CELEBRATING 37 YEARS 17 BEST OF GILROY 2022
Best Care & Service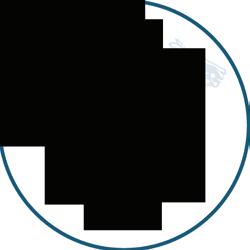 Best Dance Studio: Lana's Dance Studio
Even for an accomplished dance organization as Lana's Dance Studio, what it did in the 2022 Kids Artistic Revue Nationals Dance Finals in Anaheim June 26-July 1 was nothing short of impressive.
Out of the 50-plus studios competing, Lana's was the only one that had dancers reach the finals in all eight categories. They also ranked first overall in wins and won Studio of the Year and Choreographer of the Year.
Lana Wright is in her 44th year as the owner/director of the studio which has facilities in Morgan Hill and Gilroy.
Since Lana's Dance Studio opened, dozens of its
alumni have gone on to work all over the world, whether in Hollywood, Broadway, or New York City. Many of them have gone on to compete for a four-year collegiate program.
However, Wright said it's the relationships she values the most.
Eight of the 10 members of her working staff danced at the studio.
"I feel very blessed to have the relationships with my staff and how we have the same goal of wanting the kids to learn, have fun and always improve," she said. "It's phenomenal when you take a step back and see how many kids' lives you've touched. You hope their experience here has made a difference in their lives."
18 BEST OF GILROY 2022
*THE* BEST OF GILROY ©2022
Contributed
PERFORMERS Lana's Dance Studio's hip-hop team Onyx Premium along with team Sapphires won the Intermediate large group category and were invited back for the Showcase in the KAR National Dance Finals June 26-July 1 in Anaheim.
FOR VOTING REBEKAH CHILDREN'S SERVICES AND KNEADED BAKERY AND CATERING BEST
WEDDING CATERER BAKERY CHEF - KISHON SOUTHY
THANK YOU GILROY FOR VOTING US "BEST OF GILROY" AND FOR HELPING US REACH OUR MISSION OF SEEING OUR COMMUNITY FLOURISH BY BUILDING PATHWAYS TO HOPE, HAPPINESS, AND WELL-BEING.THANK YOU GILROY US "BEST AND HELPING OUR SEEING OUR FLOURISH BUILDING PATHWAYS TO HAPPINESS, AND
COMMUNITY ORGANIZATION When you choose Kneaded for baked goods and your catering needs, you are providing our Apprentices with the opportunity to learn hands-on skills in bakery and food production, catering and customer service. Behind each meal and baked good we put together, there is a deep commitment to supporting our youth and giving back to our community. @rcskids @rcskids www.rcskids.org | info@rcskids.orgwww.rcskids.org | info@rcskids.org Founded by the California Rebekah and Odd-Fellow organization in 1897,Founded the Rebekah and Odd-Fellow organization in the agency has cared for the most vulnerable members of our communitiesthe agency has cared for the most vulnerable members of our communities ever since. Today, Rebekah Children's Services is a registered 501(c)(3) non-Children's Services a registered 501(c)(3) profit offering family-centered mental health services, education, andprofit offering family-centered mental health services, education, and training that promotes the healing, healthy development, and futurethat promotes healing, healthy and future success of those we serve.success of those we serve. @kneaded_bakery_catering @kneadedbakery@kneadedbakerycatering www.kneaded.com | catering@kneaded.com 19 BEST OF GILROY 2022
Best Care & Service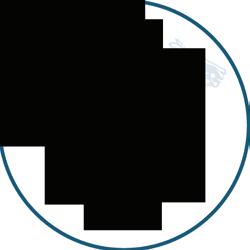 20 BEST OF GILROY 2022 A/C-Heating Service Golden Bear Heating & Air Accountant Greco & Filice Acupuncture Heart Space Healing Acupuncture After School Program Paint'n With Friends Art Studio Animal Rescue Group South County Tailwaggers Architectural Design Services Stefanie OkadaMcCabe Inc. Attorney James Ward Auto Body Shop Bonfante Collision Center Auto Detailing Pristine Detail Garage Auto Glass Repair Johnny's Custom Auto Body Auto Repair Shop Gilroy AutoWorks Bank/Credit Union—Local PremierOne Credit Union Barbershop Midtown Barber Co. Bed/Mattress Store Mattress Firm Car Wash Gilroy Express Wash Carpet Cleaning Quick Dry Chiropractor Bostock Chiropractic Community Organization Rebekah Children's Services Community Volunteer Diane Baty Computer Repair (TIE) Garlic City Computers Robot Shark
*THE* BEST OF GILROY ©2022 »22 HELPING OUT Gilroy dentist Dr. Jernell Escobar (center) recently awarded scholarships to Maliyah Escudero (left) and Devonna Rubalcava. This is the second year that Escobar has awarded the scholarships. Contributed
Lic #435202806 The 60-Day Merrill Family Guarantee We are so confident you'll love living here, we guarantee it. If you are not completely satisfied with your new home, we will refund your rent for up to 60 days of your stay. Enjoy an extra layer of comfort — even before you move in. A comforting community with a guarantee to match. (408) 843-4904 • merrillgardensgilroy.com 7600 Isabella Way, Gilroy, CA 95020 Call To Schedule A Tour! Stefanie Okada-McCabe Inc. Bachelor of Architecture 408-427-2944 • Gilroy CA 95020 SAOKADAMCCABE@GMAIL.COM https://sites.google.com/view/stefanie-okada-mccabe/home Specializing in Residential Additions & Remodels, Accessory Structures, ADU's, New Construction Homes as well as Conceptual Site Plans & Master Plans. Thank you to the residents of Gilroy for voting us the #1 Architectural Designer and Interior Designer in Gilroy! EST. 2011 21 BEST OF GILROY 2022
Best Care & Service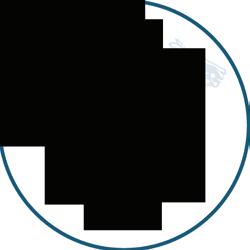 22 BEST OF GILROY 2022 Dance Instructor Lana Wright— Lana's Dance Studio Dance Studio Lana's Dance Studio Day Care/ Preschool Creative Play Learning Center Day Spa Lavender Day Spa Deck and Fencing Company Soars Lumber Dentist Jernell Escobar DDS Dermatologist Dr. Clayton Schiltz— Coastal Dermatology Dog Groomer Sassy Pooch and Kitty Too Dog Trainer Primal Canine Doggie Day Care Pooch Paradise Dry Cleaners Lapels Dry Cleaning Electrician Gilroy Electric Financial Advisor/ Planner Tim Fortino— Edward Jones Fitness Center/Gym Orangetheory Fitness »26 TUNE UP The service
crew
takes a second to pose for a photo
inside Gilroy Motorcycle Center's expanded service department.
Erik Chalhoub
*THE* BEST OF GILROY ©2022
23 BEST OF GILROY 2022
Best Care & Service
Flower Shop
Gilroy
Framing Shop
Leedo
General
Interior Design
Stefanie
Health Care
Kitchen Bath
Home Health Care Provider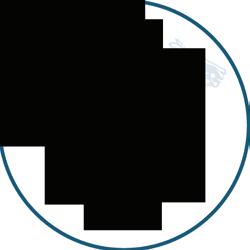 Visiting
Hotel
Martial Arts
ARTIST
Motorcycle
Nail Salon
Motel
Lodging
Garden
House of Worship
Saint Mary's
Massage Services
LuxuryDay
Mortgage
Lacey
Agency
Funeral
Gilroy Motorcycle
OB-Gyn
James
Gilroy
24 BEST OF GILROY 2022
OkadaMcCabe Inc.
Remodeling Company Irwin Construction Landscape Design Company GB Landscaping Services Landscaper Alpine Landscapes
Studio Antdawgs
Spa
Broker
Sullivan— Guaranteed Rate Affinity Mortuary/
Home Habing Family Funeral Home
Flower Shop
Art and Framing
Contractor Irwin Construction Hair Salon Mane + Skin
Facility Kaiser Permanente
Angels
/
/
Hilton
Inn
Catholic Church Insurance
Pinheiro Insurance Agency— Farmers »26
Dealer
Center Motorcycle Repair/Custom Shop
Motorcycle Center Moving Company Mah's
Royal Nail Spa
Dr.
Watson Optometry/ Vision Center Visual Edge Optometric Group Pharmacy CVS First Street
HIGHLIGHT Jeff Bentz is shown with his photograph, "Twin Falls," and Dee Dee Torre with her acrylic work, "Fireworks," at Leedo Art & Framing. Erik Chalhoub
*THE* BEST OF GILROY ©2022
Voted #1 Best of Gilroy AN UPSCALE DINING EXPERIENCE 707 1st St, Gilroy, CA 95020 | (408) 767-2673 #RELISHYOUREXPERIENCE We are proud to be a part of the community! Thanks for Voting us Best Plumbing Service in Gilroy! We are a proud family owned business that offers quality, on time and professional services to all customers. n In Business Since 1993 n Licensed, Bonded & Insured n 24-Hour Emergency Service CALL US FOR A QUICK QUOTE 408.560.7229 ERNIE'S PLUMBING Inc. Sicilian & Italian Food | Wine | Pastries Made from scratch and served with a smile because we appreciate your business! Thank You Gilroy for Voting us Best Desserts! 1280 1st Street Gilroy 408.767.2882 Sweet Sicily Tuesday & Wednesday, 1-8pm Thursday, 11am-8pm Friday-Sunday, 11am-9pm Closed Monday 25 BEST OF GILROY 2022
Best Care & Service
Real Estate Company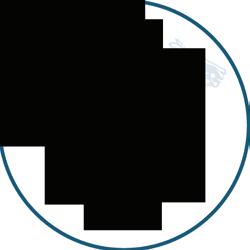 Coldwell Banker Realty
Estate Agent
Tina
to Take a Class
Paint'n
Recycle Center
School— Private
Mary Catholic School
Senior Living Community
Village Green Merrill
Urgent Care Center
Valley Health Center
Veterinarian
Plumbing
Friends
Roofer
Skin Care
Princevalle Pet Hospital Veterinary Hospital/ Office
Medicine
Sports Therapy—Hazel
Princevalle Pet Hospital Wedding Caterer
Kneaded Bakery and Catering
Storage Facility
Storage
Tattoo Parlor
Wedding Event Planner
Fortino Winery Wedding Reception Venue
Tire Shop
Fortino Winery Wedding Venue
Travel Agency
Caravelle World
Fortino Winery
Yoga Studio Best Yoga
Tree Service
Tree
26 BEST OF GILROY 2022 Photographer Sherri LaRocque Photography PhysicianGeneral Practice George Green MD Place
With
Art Studio Plastic Surgeon Dr. A.J. Matthews Plumber/
Company Ernie's Plumbing
Real
Tovar—Keller Williams
Recology South Valley
O'Neal Roofing School— Public Christopher High School
St.
Gardens
Mane + Skin Sports
Focus
Hawkins
Gilroy Self
29:11 Tattoo
America's Tire
Travel
Skylake
Service
*THE* BEST OF GILROY ©2022 ON FIRE Chef Kishon Southy and Kneaded Bakery and Catering are regulars in the Best of Gilroy awards. Erik Chalhoub »30
Thank you for voting us best Dermatologist in Gilroy! Thank you for voting us best Dermatologist in Gilroy! "Connect with us today" Coastal Dermatology 7888 Wren Ave Ste A110 Gilroy, Ca. 95020 (408) 713-2600 GILROYAUTOWORKS.COM | (408) 842-5500 THANKS FOR VOTING US #1 GILROY * 951 First Street, Gilroy, Next to Safeway! www.gilroyexpresswash.com Thank you for voting us the Best Car Wash in Gilroy! • No contracts! • No restrictions! • Wash as much as you want! • Wash whenever you want! • No more splattered bugs! Unlimited Wash! Join the Club! ASLOWAS $19.95 PERPERMONTH VEHICLE 27 BEST OF GILROY 2022
Best Fun
Best Local Band: JJ Hawg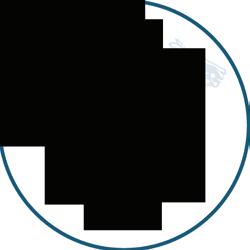 2022 If there's a party to be had, JJ Hawg will be there.
JJ Hawg is a trio composed of James Avena (guitar/vocals), John Diaz (bassist) and John Michael (drums). They've been together since the early 2000s. The band covers a wide range of musical territory, and plays songs such as "Johnny B. Goode" by Chuck Berry and "Purple Rain" by Prince, along with their own original material.
"I grew up on a lot of country with my uncles," Avena said in
GILROY
2022 ROCKIN' THROUGH THE EVENING
JJ Hawg's James Avena (from left), John Diaz and John Michael get the party started June 16 to kick off the eightweek-long Downtown Live music series.
an earlier interview. "Merle Haggard, Freddie Fender, Johnny Cash. So we incorporate a lot of that and I think that's why a lot of people relate to the band in coming to see us, because we're always going to play something that they recognize."
The trio is a staple at the Downtown Live Music Series, as well as regulars at various restaurants and clubs throughout the South Valley and beyond.
28 BEST OF GILROY
Erik Chalhoub
*THE* BEST OF
©
We are a 100% volunteer-run, nonprofit organization, focused on high-risk dogs. We can't do this without volunteers and your generous donations. www.sctailwaggers.org
Best Recycling Center in Gilroy and Morgan Hill
Together with our valued customers, we are moving closer to a world without waste. Thank you!
A big THANK YOU to our volunteers and supporters for making South County Tail Waggers the Best Animal Rescue Group!
Recology is proud to be named
29 BEST OF GILROY 2022
Best
MAKE
Bike Ride
Uvas Creek
Golf Course
Eagle Ridge Karaoke
Day Trip
Old City Hall
Movie Theater
Gilroy CineLux Cafe and Lounge
Music Venue
Place to Take the Dog
Heartland Dog Park Place to Take the Kids
Downtown Live Music Series
Run / Hike / Walk Trail Mt. Madonna Small Theater Company
Pintello Comedy Theater
Summer Day Camp
STAR Arts Education
Swimming
Outdoor Event
Hawg
Band
Live Music Series Park
Hill Park
Christopher High School Virtual Event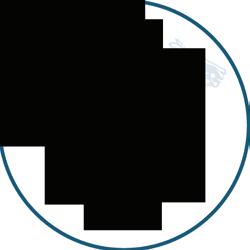 Nacho Moya's Paint Nights— Moya Art Gallery
30 BEST OF GILROY 2022
Levee
Gilroy Gardens Festival/
Gilroy Garlic Festival
Restaurant Local
JJ
Band
Downtown
Christmas
Fun *THE* BEST OF GILROY ©2022
A DAY OUT OF IT With family-friendly rides and lush horticulture displays, Gilroy Gardens has plenty to see and experience. Courtesy of Gilroy Gardens
tempokb.com 408-855-1111 Enjoy a 5 course meal paired with Sarah's Vineyard. Winemaker's Dinner OCTOBER 25TH Thank You For VotingHeart Space Healing Acupuncture Best Of Gilroy Namaste' Ahnna Goossen, L.Ac. 408-842-9688 · www.heartspacegilroy.com 3920 HECKER PASS HIGHWAY (CA 152), GILROY, CA 95020 PHONE: 408-847-6306 EMAIL: SOLIS@SOLISWINERY.COM WE ARE Honored TO BE VOTED BEST WINERY IN GILROY! VISIT OUR BEAUTIFUL WINERY NESTLED RIGHT OUTSIDE GILROY OFF OF HIGHWAY 152. FABULOUS WINES hand-crafted FOR OVER 100 YEARS. OPEN DAILY 12PM - 5PM 31 BEST OF GILROY 2022
669-500-8916 6500 CAMERON BLVD. GILROY, CA 95020 OPEN 7 DAYS A WEEK FOR YOUR CONVENIENCE