ON THE CARDS
Of course it would have been truly wonderful if the Lionesses had triumphed in the World Cup. There is nothing like a mega sporting triumph to get spirits soaring. However, being so close and reaching the finals was such an achievement and a true life marker for the whole of society. It has been a long time coming that women's football teams, and other previously considered male sports teams for that matter are now being treated with the respect they deserve rather than being ridiculed as 'girls playing boys' games.
Violet Willis is the 10-year old daughter of my codirector Rob, a very active girl who is a member of multiple clubs including drama, ballet, and street dance, but she'd never engaged with football previously.
As she told me: "I really love watching the Lionesses. It's definitely made me want to play more football and has shown me I can be as good as all the boys on the field if I just keep going and don't give up."
It is great to think that Violet and her peers are the first of generations to come who will not see a demarcation between what sports she can and can't get involved in.
The Lionesses are not the only superstars to have reached significant finals recently, as the mega greeting card publishing tournament, aka The Henries, is well underway, with all finalists in the product categories, Most Promising Young Designer or Artist and Best Service to the Independent Retailer featured in all their glory this edition. (See pages 36-77).
The Henries live judging event was even more memorable than usual this year as so many of the retail judges stayed on in the afternoon to share their all at a PG/GCA Retailer Round Table discussion which was a great pooling of ideas of how the industry can boost Christmas card sending this year, amplifying the activity of the GCA's #Cardmitment campaign. (See pages 88-89). I love how the industry is so galvanised, pulling together, and committing thinking time and money to get this all embracing PR and marketing campaign off the ground, rather than taking it for granted that last year's decline in Christmas card sending was just a blip. There will be no own goals this Christmas!
On the greeting card retailing pitch, Postmark would rank as a fabulous 'centre forward', its quick footwork to secure some key former Paperchase sites in leading train station hubs and high profile locations such as Battersea Power Station seeing the group run by Mark and Leona Janson-Smith to over double in size in the last few months, reflected in the couple lifting the ultimate winners' trophy of Greeting Card Retailer of the Year in The Retas recently, (See pages 86-87).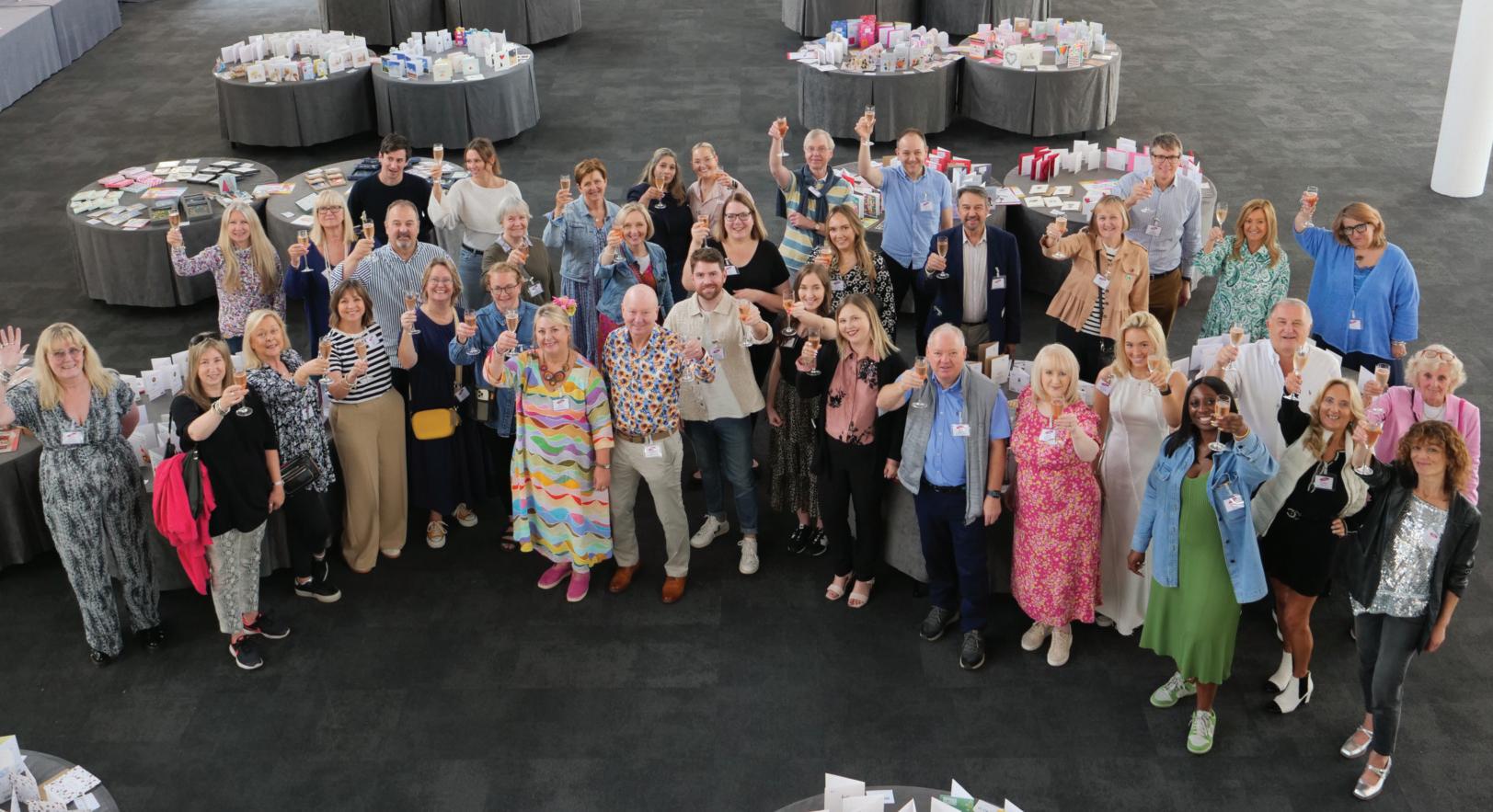 Just like the Lionesses, there has been so much hard graft in our industry, with publishers exploring different design treatments and formats with their card ranges, retailers working tirelessly on their product selection and customer engagement, and while it is not all about fame and glory, it is good to think that the UK greeting card industry leads the world and so really is a world cup winner.
PROGRESSIVE GREETINGS WORLDWIDE 5 From The Editor www.max-publishing.co.uk THE HOME OF MARKET LEADING TRADE MAGAZINES THE HOME OF MARKET LEADING TRADE AWARDS EXHIBITIONS
Max Publishing Ltd, United House, North Road, London N7 9DP Tel: 020 7700 6740 Fax: 020 7607 6411 www.progressivegreetings.co.uk @Prog_Greetings
Above: The judges and PG team at The Henries live judging event. Middle: Danilo is the official licensee for Lionesses for greeting cards and calendars. Left: Celebrations are in order for Woodmansterne, which is celebrating its 70th anniversary. Paul and Seth Woodmansterne, chairman and md of the publishing company cutting the cake.
The Collection
FLUFF ALSO AVAILABLE IN OCCASIONS, RELATIONS, SPRING & CHRISTMAS
Card Size: 159mm x 159mm
Trade Price: £1.27 per card
Retail: R.R.P £2.95
C3203
C3326
C2946 C3201 C3211
C3207 C2250
C3202
C3007
C2263
C2950
C3206
Tel: 01480 435 562 | sales@tracksltd.com www.tracksltd.com MADE IN the uk
C2684
13-23 News
All the latest happenings and developments in the trade.
25-27 Over The Counter When Things Go Pop…
David Robertson, co-owner of JP Pozzi pops up with his views of what makes for a multi-dimensional retailing environment.
28-29 Cardsharp
A Clintons' Clincher?
PG columnist ponders on the once card retailer champion's round of mooted shop closures.
31-33 Viewpoints
Wishful Thinking
Retail buyers who formed The Henries' live judging panel share their three wishes for the industry.
37 The Henries' Judging Process Fame & Glory
Arriving at the finalists and winners for The Henries 2023 product categories.
36-79 The Henries 2023 Finalists
See which ranges, designers and companies have made it into The Henries 2023 finals.
81-85 Innovations
A host of new ranges and designs.
86-87 Retailer Face To Face Full Marks
Talking shop with Mark Janson-Smith, managing director of Postmark.
88-89 Industry Issue Christmas Is Coming
How the industry is can save Christmas via the GCA's #Cardmitment campaign.
91-95 Licensing Focus Brand and Deliver
In the run-up to the fast approaching Brand Licensing Europe show, PG looks at some of the licensing action in the greeting card field.
97 Art Source Darby Days
Respected illustrator Sally Darby shares her creative life story.
99-100 What's Hot?
A trio of retailers lift the lid on their best-selling ranges.
101-111 Sources of Supply
Copyright© 2023. While every effort has been made to ensure the information in this magazine was correct at the time of publication, the publishers cannot accept legal liability for any errors or omissions, nor can they accept responsibility for the standing of advertisers nor any organisation mentioned in the text. Views of contributors do not necessarily reflect those of the publishers. Subscribe to Progressive Greetings from £60 (UK) to £90 (International). You can organise this quickly and easily online at our secure site: www.max-subscriptions.net For assistance, please email subscriptions@max-publishing.co.uk Use your smartphone app to scan the QR code to visit our website. PG is the official magazine for the Greeting Card Association GCA: Amanda Fergusson 020 7619 9266 Email: hello@gca.cards www.greetingcardassociation.org.uk PROGRESSIVE GREETINGS WORLDWIDE 9 What's Inside? CONTENTS 91
Tracey Bearton Features Editor traceyb@max-publishing.co.uk
Jakki Brown Editor/Joint Owner jakkib@max-publishing.co.uk
Warren Lomax Joint Owner warren@max-publishing.co.uk
Ian Hyder Joint Owner ianh@max-publishing.co.uk
Tracey Arnaud Sales Manager traceya@max-publishing.co.uk
25
Enveco Ltd www.enveco.co.uk I info@enveco.co.uk I 01908 378866 Pastel, Deep Tint, Neo-light, Pearlescent, Eco Kraft, Recycled, Specialist, Textured, Printed, Foiled & Embossed Stock & Bespoke Envelopes Celebrating25yearsofEnvelopeManufacturing Biodegradable & Polypropylene bags
Convert your best selling card designs into Bespoke Notebooks 'we make Envelopes and Stationery' Bespoke Stationery Manufacturer Perfect Bound, Saddle Stitched, Wiro Bound, Weekly Planners, To-do List, Magnetic Shopping Pads Notecard Envelope Sets & Affirmation Cards Enveco Ltd www.enveco.co.uk I info@enveco.co.uk I 01908 378866
are
to...
Our stunning new floral range launches with 9 code 75 titles plus the month of the year cards.
Look out for 12 open Birthday captions coming soon in January.
Tel: 01423 563740 info@jonnyjavelin.co.uk www.jonnyjavelin.co.uk
Blossom
Things
about
Clintons closures on the cards
Some 20% of stores likely to shut to avoid insolvency
As PG went to press, Clintons was looking set to close 38 of its 179 stores in a bid to prevent insolvency following a failed attempt to merge with Paperchase
The Times was among the media to cover the news that the UK's once leading card retailer owned by the Weiss family –also part-owners of UK Greetings parent company American Greetings – has brought in restructuring advisors to put in place a plan that, according to documents seen by the newspaper, will swap its debt for equity as the business faces "acute financial distress".
Despite closing 156 stores in 2019 and cutting costs following its second administration buy-out in seven years, Clintons has struggled to restore its finances and is understood to have explored a merger with Paperchase in December 2022, in order to "benefit from economies of scale". With Paperchase also facing insolvency at the time, talks apparently broke down in January and it collapsed with the loss of 900 jobs and closure of all 100-plus stores, although the intellectual property and brand was bought by Tesco
The restructuring plan is understood to involve a closure of 20% of Clintons' 179
remaining stores with negotiations with creditors expected in order to help the company "avoid insolvency and be rescued as a going concern", according to the documents.
The Times predicted that Clintons "will have no option but to commence formal insolvency proceedings" if it does not secure a deal, adding that the UK's High Street retailer has "been in decline" for a number of years.
Founded by Don Lewin in 1968 and named Clinton Cards after his son, the business grew to be listed on the London Stock Exchange before it entered administration in 2012 leading to the closure of 350 stores. The remaining 397 outlets were bought by American Greetings, before 12 were sold to Card Factory, and a rebranding to Clintons with new store design and logo followed.
In 2018 the retailer was kept by the Weiss family, when they sold 60% of AG – including UK Greetings – to investment firm Clayton Dubilier & Rice
Just a year later Clintons went into administration again and was bought by Esquire Retail Limited, which is also owned by the Weiss family, in a fast-track insolvency process which saw 156 stores closed.
Left: Store closures are expected at Clintons.
Card Factory's trading ahead of expectations
A "positive" start to the first half of the financial year saw Card Factory report that its trading is "materially ahead" of the board's expectations.
In the trading update released on 7 August, as Clintons announced its woes, while admitting the "macro backdrop continues to be uncertain" Card Factory said the first six months to 31 July has continued the positive start which was highlighted by its preliminary results.
The statement included that "given the strength of the performance in the first half, together with our current outlook for the second half, the board now expects the full year outturn to be materially ahead of its previous expectations."
International expansion is very much on the cards for Card Factory with the recent opening of the specialist greetings retailer's first shop in the Middle East.
The outlet in the Bawabat Al Sharq Mall in Abu Dhabi is part of the company's long-term master franchise agreement with Liwa Trading Enterprises, with three further stores to open in the capital of the
Takeover rumours for Wilko
The Clintons news coincided with budget retailer Wilko going into administrative receivership. The retail group, has a sizable greetings and stationery offer across its 400 stores.
As PG went to press rival discount retailers, B&M, Home Bargains, The Range and Poundland had been cited as suitors for the chain.
Regent Envelopes ceases trading
After 36 years of supplying publishers, Regent Envelopes has gone into administration, with 60 staff being made redundant, just eight months after the company acquired the assets and business of Yorkshire Envelopes. David Antony Willis, Mark Hodgett, and Philip Edward Pierce, of FRP Advisory Trading Ltd, were appointed joint administrators.
Clients of the envelope manufacturer based in Shipley, West Yorkshire, including many greeting card publishers received emails confirming: "Unfortunately and unexpectedly Regent Envelopes Ltd & Regent Envelope (Sales) Ltd have entered administration. Please direct any emails to regentenvelopeslimited@frpadvisory.com."
Above: Shipley-based Regent's business and assets are now for sale.
United Arab Emirates and Dubai. The range of greeting cards, celebrations essentials and gifts has been tailored to the local market needs.
The aim is to open around 36 Card Factory stores across the UAE, Qatar, Kuwait, Saudi Arabia, Bahrain and Oman.
Having been appointed executive director business development two years ago to expand the retail group's global presence, Syed Kazmi, said: "Card Factory is delighted to be partnering with Liwa on this highly exciting expansion in the Middle East, taking our international expansion into a new phase.
The UAE opening follows the group's expansion into South Africa through the acquisition of SA Greetings in April, while the company continues to seek partnerships in its seven international target markets of the USA, Canada, Middle East, South Africa, India, and New Zealand, as well as Australia where it has an existing agreement with The Reject Shop.
Above: The Card Factory Abu Dhabi store includes dual language signage.
PROGRESSIVE GREETINGS WORLDWIDE 13 NEWS
TOP STORY
FOR THE LATEST NEWS VISIT PGBUZZ.net
The Henries 2023 Finalists
Some 61 publishers are awards' contenders
After an inspiring live judging event all the votes from the retail judging panel were counted – and the finalists of The Henries 2023 greeting card awards have been revealed.
As a result of almost 300 greeting card publishers having entered the competition this year, some 61 different publishers, from tiny specialist companies up to major brands, have ranges feted in what are known as the 'Oscars' of the greeting card industry. Each and every one made it through a two stage judging process to make it into the finals, having been scrutinised by some 100 retail buyers, first online and then at the subsequent in-person judging.
Buyers from Tesco, Card Factory, John Lewis & Partners,
in The Lynn Tait Most Promising Young Designer or Artist award, which was open to all greeting card designers 35 years and under.
"The ranges in The Henries finals and Young Designer entries are testament to the UK greeting card industry's creative prowess, abundant in new design treatments, format and editorial to woo the consumer," commented Warren Lomax, joint owner of Progressive Greetings, which owns and organises The Henries.
Views on the news
"Well, burgle my bananas and call me a gibbon – we're finalists for The Henries!" rejoiced Iain Hamilton, owner of Bewilderbeest, one of the first in a wave of happy reactions to
The Henries finalists news.
Interrupting your honeymoon isn't normally the done thing – but to celebrate your first Henries Awards finalist nomination sounds like a pretty good reason! And that's just what Oh Squirrel owner and creative Katie Wagstaff did. "I'm thrilled to bits. What an amazing bit of news to hear while in the sunshine on my honeymoon – 2023 is shaping up to be bloody brilliant!" said Katie.
And Tipperleyhill's owners Abi Tippetts and Roz Berkeley-Hill added: "OMG, we're The Henries finalists! Cue wild dancing, excessive cake consumption from Roz and wine drinking from Abi!"
"OMG bloody fabulous – you have just made a really tough week end on a high!" exclaimed Dandelion Stationery's Jo Wilson. "We're over the bloody moon. It's hard to put into words how much it means to us to get nominated for these awards as they are so blooming special. Time to dust off the posh frock!"
Waterstones, Scribbler, Fortnum & Mason and WHSmith were joined by leading small chains and indies, such as House of Cards, Postmark, Bailey's, Red Card, Cardies, The Card Collection, In Heaven at Home, No.14, Highworth Emporium, Medici Gallery, First Class Greetings, LoveOne, MiMi, Card Centre, Jane Armour Trading, and Milford Cards & Gifts, to form the 35-strong Judging Panel at the live judging event.
The judging panel also had the treat of considering all the entries
Full house of sponsors
In addition to the product awards is the prestigious Best Service to the Independent Retailer which saw 1,750 independent card retailers being asked to nominate which greeting card publishers they consider to be the top three on the service front. The finalists for this hotly contested award category are Abacus Cards , Alljoy Design , Dandelion Stationery , International Cards & Gifts (IC&G ), Noel Tatt , Ohh Deer , Paperlink , Pigment , The Art File , UK Greetings (UKG ), Woodmansterne and Words 'n' Wishes
There is a full house of sponsors for The Henries, each sharing the vision for awards, keen to show their commitment to the greeting card industry. The 2023 category sponsors are Alpha Colour Printers, Antalis, Card Factory, Cardgains, EBB Paper, Fedrigoni, FujiFilm, G.F Smith, Gould Paper, The Imaging Centre, Graphite Creative, Herbert Walkers, LB Warehousing, Loxleys, Postmark, Progressive Greetings Live, Scribbler, Sherwood Group, Skeet Print, Skylight Media, Spring Fair/Autumn Fair, UK Envelopes and Windles while Bright Agency and House of Cards, are associate sponsors.
Enjoying the sunshine in Lindos, Greece, Bexy Boo's Bex Hassett cheered: "Yippee! I made it through to the finals of The Henries! I'm so happy right now to be a part of this amazing award ceremony celebrating everything that is creative and inspiring in our greeting card world. Bring on the fancy frocks and the fizz!"
A Mardi Gras celebration
All winners of The Henries 2023 will be announced at a lavish awards event, the industry's big night. Taking place at The Royal Lancaster Hotel in London on Thursday 5 October 2023, the awards event will be a vibrant affair as it will take on a colourful Mardi Gras theme this year!
The Art File's Beth Kemp has created the keepsake ticket for The Henries this year, which is currently being printed by Windles, using board donated by GF Smith.
To book your ticket(s) head to www.thehenriesawards.co.uk or ring Clare Hollick at Createvents 01183 340085.
NEWS TOP STORY PROGRESSIVE GREETINGS WORLDWIDE 15 FOR THE LATEST NEWS VISIT PGBUZZ.net
Above: Fortnum & Mason's Emma Hawkins with House of Cards' Nigel Williamson at the judging.
Below: (left-right) WHS' Louise Chambers, Highworth Emporium's Aga Marsden and LoveOne's Cathy Frost considering some entries.
Above: The Henries' ticket in the Mardi Gras theme was designed by The Art File's Beth Kemp.
Above: Bex Hassett enjoying the good news in Greece.
#Cardmitment Action
Funding secured and checklist shared with cardies
The GCA is putting the building blocks in place for its #Cardmitment Christmas campaign, a programme of consumer PR and marketing activities to bolster the sending of Christmas cards this year, by reminding everyone of the joys of sending and receiving them.
Conceived to counter the decline in Christmas card sending last year that was largely attributed to the postal strikes, taking on board the concerns of the industry as a whole the GCA sought proposals from PR experts, appointing Arena PR to drive the activity and urged those in the greeting card community to contribute financially to underpin the programme.
"We were delighted by the support and through the generosity of publishers, retailers and suppliers we have reached the target for the Christmas run up part of the campaign, but are still looking for more funds to take it into next year and further promote the positives of card sending," said Amanda Fergusson, ceo of the GCA.
To get the campaign underway, the GCA is now calling on those in the industry to participate directly.
"We know how powerful receiving cards can be and how much they mean to people – so much so that they become personal keepsakes. We'd like
Left: The #Cardmitment campaign will remind people of the joys of sending and receiving cards.
Below: Amanda Fergusson with Postmark's Mark Janson-Smith at The Henries judging.
to hear these stories and what better place to start than with our own members," says Amanda.
As part of this there is a call to action for those in the industry to record a short video (no more than 60 seconds) showing a card that means something to themselves, and explaining why it has been kept.
"We would also like everyone to follow us on our new @cardmitment Instagram page, send in pictures and stories that highlight the joy of card sending, plan events within your local community in the run up to Thinking of You Week (September 18-24) and sign up for our Caring at Christmas campaign to supply cards to care homes across the country in November, to start a wave of Christmas card sending," enthuses Amanda. "If everyone in the industry gives a little we can do a lot!"
There is a dedicated blog on the GCA website (www.gca.cards) about the campaign giving full details and where to send your videos, photos and stories.
Ginger Betty books in a licensing deal
GCA Conference calling
Adam Dury, chief commercial officer of Card Factory will be among the keynote speakers at the GCA's Conference and AGM this year, which takes place on 28 September at the Royal Armouries in Leeds. Having been connected to the industry for over 25 years, Adam will be sharing his view of the greeting card market and some interesting consumer insights. He will also talk about changes the retailer is seeing on the High St.
Providing an indie perspective, Sarah Laker, owner of Stationery Supplies in Marple and Wilmslow will also be taking to the podium as will local publisher, Wendy Jones-Blackett who will share her story and Mark Jessett, the paper champion of GF Smith will inspire and educate on what's happening on the board front.
Other speakers will include Kantar's consumer insights director Moneeba Baloch, and colleague Ni Wang who will be sharing the latest fascinating consumer insights, looking at changes in shopping patterns, how sustainability, diversity and the current cost of living challenges are impacting how and where people shop.
The networking will kick off the evening before, with UKG sponsoring an early evening get together in The Lost & Found Leeds Club, in Albion Place from 6pm.
To book your tickets and RSVP for the UKG drinks event head to the blog on the website www.gca.cards
Ginger Betty has learned the power of the licensing industry with the publisher's award-winning Owl's Nest greeting card range now to feature in books.
Thanks to the Brand Licensing Europe show, where Ginger Betty owner Tracey Colliston won a free stand as a result of her winning the Kelvyn Gardner License This! Design & Brand category, she met up with Boxer Books
Tracey has recently received advance copies of the picture book, Love And Hugs Winter which will be launched in to retail in October in the UK and US, featuring the Ginger Betty characters with a few new friends included. The story is a celebration of winter, set in the forest among the first flakes of snow, with the animals enjoying friendship and special moments in life.
Having also created some notable cute ranges for other publishers, including Eliott & Buttons and Lots Of Woof for UKG , and Barley Bear for IC&G , Tracey pitched Owl's Nest in the 2020 License This! competition, which was run online as part of the Festival Of Licensing digital replacement for BLE that year.
And her win gave Tracey the stand at the BLE 2021 exhibition when Boxer Books saw her illustrations as characters and cards, and said they felt that the designs conveyed emotions which would translate well into children's books.
"It was a brilliant chance meeting!" Tracey told PG. "We began to share ideas and, after lots of scribbles and conversations, we came up with Love And Hugs. We wanted to capture the essence of the greeting cards, with the values of friendship, heart-warming interactions and warm illustrations.
Owl's Nest won the Best Cute Range in The Henries 2021 greeting card awards and this year the publisher's Baby Betty collection is up for that same award, while its Words & More range is also in the finals, in the Best Traditional Words and Sentiments Range category.
(See pages 91-95 for more licensing activity)
NEWS TOP STORY FOR THE LATEST NEWS VISIT PGBUZZ.net PROGRESSIVE GREETINGS WORLDWIDE 17
Left: Adam Dury will be addressing the greeting card community at the GCA Conference and AGM in September.
Left: The cover of the Love And Hugs Winter book.
Plenty has changed since it all began 30 years ago with a simple range of handmade cards crafted on Caroline's kitchen table, but we're so proud that we remain that same passionate family owned British brand that we've always been. Our talented teams ensure that we continue to create and supply wonderful cards, gift and home collections, however it is you, our fabulous hardworking retail customers, that help bring them to design conscious, thoughtful people around the country and beyond. Thank you!
trade.carolinegardner.com | info@carolinegardner.com
30
Autumn Fair Beckons
Sustainability and trends take centre stage
Helena Mansell-Stopher, ceo and founder of sustainability organisation, Products Of Change (POC), and Naomi Pollard, head of publications at TrendBible, will be two of the expert keynote speakers taking to the Inspiring Retailer Stage during Autumn Fair, which takes place at the NEC 3-6 September
Naomi will be taking visitors through trends for 2024 in Home & Interior Lifestyle, and Gifting and Celebration, on Monday 4 September, while Helena will be presenting sustainability sessions on Tuesday 5 September.
The exhibitors in the Greetings & Stationery section of the show will include The Art File, Emotional Rescue, Paper Salad, The Little Dog Laughed, Five Dollar
30 years of eco-friendliness
Shake, Emma Ball, Cardology, The Eco-friendly Card Company, Penguin Ink, The Seed Card Company, while the GCA Debut area will showcase Hazel Bee, Fox Under the Moon, Angie's Folk Art, Dixons Doodles and Nicole Elders, among others.
Making its debut will be Connect@Autumn Fair, a new meetings facility from show organisers Hyve to help buyers find products and brands, and exhibitors create leads, orders and opportunities to maximise their ROI from the event.
The show will encompass some 500 exhibitors, collectively showcasing thousands of brands across the showwhich incorporates Moda, Jewellery & Watch and Source Home & Gift.
Visit www.autumnfair.com
The Eco-friendly Card Company will be celebrating its 30th anniversary at Autumn Fair and, will be giving away a special box of organic chocolates from award-winning artisan maker Cocoa Loco to the first 30 customers to place an order at the show.
Having set up the business as Glebe Cottage Studios, founder Scott Morrish was soon joined by wife Sue and they immediately made an environmental commitment, choosing only to use recycled envelopes for their photographic card range.
"That was against a background where the idea of being green was often seen as a bit left-field," Sue said. "It was pretty hard to find suppliers to work with then, fortunately that, like so many things, has changed over the last 30 years. Just think, when we first started out we had to use pay phones to contact the office, you always needed to have a good stack of A-Z maps and change to pay for parking and, when you answered the phone, it was as just as likely to be a squeaking fax noise on the line as much as a person!"
The eco-friendly publisher has a whole host of firsts to its name, including being the first DTR publisher to become FSC certified in its own right, and the first to use compostable bags for cards way back in 2006. It has won many sustainability awards, and published Christmas cards for King Charles III when he was still Prince of Wales.
However, it's not any of these milestones that the publisher is most proud, as Sue explained: "The thing I value the most from over the last 30 years is our relationships with our independent retail customers, many of whom have been with us from the start. It's their support that's enabled us to thrive over all this time and I'm really looking forward to catching up with customers old and new at Autumn Fair."
The publisher has a long-standing licensing relationship with The Wildlife Trusts and will be launching a brand-new collection of 24 designs of greeting cards at the show, showcasing the very best of British wildlife, with every product featuring interesting facts about the species depicted. Like all cards from The Eco-friendly Card Co, they're printed on 100% recycled FSC board that's been carbon-balanced with The World Land Trust, and the publisher's environmental commitments include exclusive use of alcohol-free print technology, 100% recycled board and envelope paper, green energy, and UK manufacture.
The Eco-friendly Card Company will be exhibiting on Stand 6C02.
Youngster's views of the world
While many parents affix their children's drawings to the fridge, mum Yvonne Caddell has gone a lot further and has turned her young son Giorgo's creations into the basis of a greeting card company with all the designs in Little Giorgo's Designs based on her now six-year-old son's artwork.
"He's a self-taught artist, and the most loving little boy there is," Yvonne said, who has treasured Giorgo's colourful drawings since he was tiny. "There was always great enthusiasm from Giorgo's teachers and other parents at the nursery for his joyful and funny drawings. I would just find all these hand drawn pictures of funny cows and cheeky dinosaurs lying on the dining table and think 'these are amazing'."
It all came to a head last summer when Yvonne and college lecturer husband
Dimitri Kozikopoulos were working out the childcare schedule for Giorgo and his sister Roses, then five and three.
"When I was taking the kids to Sainsbury's and back," Yvonne added, "I just thought Giorgo's artwork would look so striking on the supermarket's t-shirts or pencil cases – and my mum suggested she and my dad give me money that would enable me to give up my job, be there for him after school, and start the business."
As her own creative background had seen Yvonne working for Poppy Scotland, collaborating with designers to produce the charity's learning materials, films, posters, brochures and branding, she expanded her knowledge with courses in Photoshop and Illustrator, then sorted through her son's designs to be more selective about which to use under themes such as animals, jungle, dinosaurs, superheroes, Halloween and Christmas. And there's no fear of the company running out of designs just yet as Giorgo is still drawing constantly, although his tastes have currently moved on to space themes.
Top: There are already 41 designs covering many occasions.
NEWS TOP STORY FOR THE LATEST NEWS VISIT PGBUZZ.net PROGRESSIVE GREETINGS WORLDWIDE 19
Above: Little Giorgo's Designs is a family affair.
Above: POC's Helena Mansell-Stopher will be inspiring on the sustainability front.
Top: Sue and Scott Morrish with their 2010 environmental award.
Above: One of the latest Wildlife Trusts designs that will be launched at Autumn Fair.
Indie expansion continues
Stationery House, Utility and Mooch open new stores
Utility director Richard Skelton revealed that the company is also seeking other sites on the M62 corridor and added: "This is a fantastic opportunity for us – Altrincham has a thriving town centre, famous for its buzzing market and an exemplary model of urban regeneration."
PG Live comes up trumps for Cardgains and Pango
Trade shows are known for making connections and PG Live came up trumps for Cardgains, leading to the buying group working with new official suppliers.
Pango Productions' fun cards, cute stationery and kawaii gifts for kids and the young at heart caught the eye of Cardgains' buying group's md Penny Shaw at the PG Live show in June, who recognised they would bring something new and different to its retail members.
While Wilko has gone into administration and Clintons is braced for mega shop closures adds some gloom, there is still some sunshine on the retail front with a clutch of indies announcing new store openings.
Finalist in The Retas 2023, Somerset-based Stationery House owner Malcolm Adams has taken his retail estate to three with a new shop in Wrington. This joins his original outlet in Somerton and the Clevedon store, which he opened in 2021.
Meanwhile, further north, lifestyle and greeting card retailer Utility, is set to cut the ribbons on its fourth design-led store at the end of this month as it has taken over the former Paperchase unit in Altrincham, the Trafford market town in Greater Manchester.
He confirmed that the new store will be fitted out in keeping with the brand identity it has in its existing Manchester store as well as in its soon to be relocated new Liverpool One store in Manesty's Lane.
"It will showcase the best of premium contemporary gifts as well as our unique greeting card range for which we're so well known," added Richard, proud of its greeting card reputation which saw Utility win The Retas 2022 award for Best Non-Specialist Retailer of Greeting Cards – North and reach the finals this year too.
This double dose of good news comes hot on the heels of Mooch London having added a fifth gift and card store to its expanding retail portfolio, with the opening of the company's latest retail outlet in Barnes, South London.
"We knew that we wanted to be on another local high street with other great independent shops and a community with a big heart," explained owners Sandra O'Connell and Evelyn O'Flaherty.
The new store joins the original Mooch in Ealing, West London, which opened in 2016, with two other Ealing stores following, along with a shop in Fulham.
Lucilla Lavender and Stationery Supplies team up for TOYW
With there now only a few weeks to go until Thinking of You Week, the GCA instigated initiative to promote card sending, multiples and indie retailers as well as publishers are putting the final touches to their plans for the event.
As a result Pango has joined the list of Cardgains official suppliers. Blade & Rose, the children's clothing brand, Artsy Mats' quirky door and bath mats and Pricestickers, which offer of all kinds of price and promotional stickers, have also been appointed official suppliers to the buying group, which has over 750 retail members.
"We were approached by Cardgains at PG Live", Cindy Pang, founder and creative director of Pango, told PG, "and really liked how the group works closely with their customers in both established suppliers and introducing new lines to them such as ourselves."
Historically the buying group has only welcomed new suppliers at the start of the year, however its new more flexible strategy means relevant companies can be unveiled throughout the year and join the official suppliers list.
Penny explained that Paperlink came on board in April, after a further 10 suppliers had already been introduced in January, so the new approach is already giving its retailer members an expanding choice.
The Cardgains model works well for both members and suppliers, whereby members receive a monthly composite invoice for all orders placed with official suppliers, and at preferable rates, while the official suppliers receive one monthly cheque covering all orders placed by Cardgains members.
Right:
Below:
Getting customers sending cards and giving back to the community are the aims behind awardwinning Stationery Supplies' owner Sarah Laker's Thinking of You Week collaboration with publisher Lucilla Lavender
A range of carefully-curated greeting cards will be available for available for sale in Stationery Supplies' two stores in Marple and Wilmslow during this year's GCA-instigated event, which runs over 18-24 September, and profits will go to local dementia groups
"Thinking Of You Week is an important part of my year when we remind customers of the importance of sending cards and the positive impact they make on people's lives," said Sarah. "With this in mind I wanted to raise money to support the wonderful work that the local dementia groups do – so we'll be donating £2 from the sale of every card from this gorgeous selection."
Lucilla Lavender, co-owner of the eponymous publisher, commented: "We're delighted to support this wonderful initiative from Sarah and Stationery Supplies. This special selection of Lucilla Lavender designs comes from some of our best-loved collections and epitomises the TOYW ethos – send a card deliver a smile.
"We're very pleased to be able to donate them to this worthy cause and help support the great local work done to help those living with dementia."
Sarah explained she has also been lucky enough to receive sample packs of Pilot Pen's Bottle-2-Pen (B2P) eco pen – made from 83% recycled bottles – so everyone buying one of the special Lucilla Lavender cards will also receive a free pen that they can use to write their cards.
NEWS TOP STORY
FOR THE LATEST NEWS VISIT PGBUZZ.net PROGRESSIVE GREETINGS WORLDWIDE 21
Top: Malcolm and Sally Adams with Wrington store manager Sarah.
Above left: Utility will soon have four stores.
Above right: Mooch owners Evelyn (left), Sandra (centre), and manager Siobhan outside the new Barnes store.
Right: Lucilla Lavender's special selection of designs will help dementia charities.
Pilot Pens is also supporting Sarah's TOYW activity.
Products for a happy life is Pango's message for its cards and gifts.
TM wholesale@raspberryblossom.com • +44 (0)1926 257757 loveraspberryblossom PROUD TO BE A FINALIST IN THREE CATEGORIES AT THE HENRIES Become a stockist and venture into our world of colour and positivity at wholesale.raspberryblossom.com Progressive Greetings Advert August.indd 1 16/08/2023 13:40 Leading manufacturer of greeting cards in Slovakia and the Czech Republic. We export to many countries of the current European Union. www.argus.sk WORLDSTAR WINNER 2023 FOR PACKAGING EXCELLENCE CATEGORY GIFT PACKAGING Happy Birthday BestWishes Argus spol.s r.o. Slovakia , +421 915 809 919, export@argus-sk.sk We'll imprint on paperyour ideas ∙ offset printing using the latest technologies ∙ relief printing, hot printing, microrelief printing, thermography, die-cutting ∙ superior embossing using classic techniques of hand engraving ∙ processing in our own graphic studio craftsmanship with many years of experience ∙ hand-completed printing and packing Happy Birthday
Ever Fashionable Top Drawer
Amanda Wakeley is among the keynote speakers
Over 30% of exhibitors will be showing for the first time at the A/W 2023 edition of Top Drawer which takes place from September 10-12 at London's Olympia.
Making its debut at the show will be the Business Hub, with visitors able to meet up with experts for a 15 minute slot.
Products will be showcased across gifts and home décor, as well as stationery and seasonal accessories, with British designer Amanda Wakeley among the keynote speakers on the Retail Fest stage, and The Better Trends
Company revealing emerging trends for 2024 as well as gifting inspiration for the coming season.
Meanwhile, returning to Top Drawer will be Launchpad, which shines a spotlight on emerging talent, with the University of Arts London back to showcase products from recent graduates. Visit www.topdrawer.co.uk.
Natural Partners signs up Sabivo Design
Natural Partners has signed a licensing partnership with Sabivo Design, for the nature-inspired Fly range, created by Sabivo's owner Sabina Kovacheva.
"We've been aware for some time that our portfolio lacked a range of occasions cards," said Natural Partners owner Joe Cole, "so during a conversation with Sabina, she asked if we'd be interested in publishing a range she was no longer offering. I've been a big fan of her designs, so I was delighted to take up her offer. We displayed them for the first time at Home & Gift in Harrogate and the reaction to them was very encouraging."
Sabina said Fly had been a cornerstone of her offer and was very popular both in the UK and with her overseas distributors, and Natural Partners has all 56 designs covering open birthdays and occasions. She added: "I love how Joe has reimagined the range on a textured board and wrapped the cards in fern green envelopes, and the artist's bio on the back is an appreciation of their work that I have always valued."
Nottingham's Tokenhouse hits 50
When two young art students opened a tiny shop off a Nottingham alleyway, little did they realise they'd still be in the greeting card and gift retail business half a century later. Geoff and Diz Williams were in their early 20s when they wed in 1973 and started the store with a few handmade cards, some Clarice Cliff pottery, and a sign proclaiming "purveyors of old pine furniture and antique goods".
Having set up in Tokenhouse Yard, a couple of shop moves and 50 years later, The Tokenhouse has kept the link via its name and is now a fixture of Nottingham's St Peter's Gate, and a stalwart greeting card retailer.
Having moved from the 15sq ft shop to a bigger store on the High Street where the rent was £25 a week, Geoff and Diz began selling fine stationery, Filofaxes, and paper by weight, with gifts a natural progression alongside the expanded greeting card offer encompassing publishers such as Cinnamon Aitch, Five Dollar Shake, James Ellis, Caroline Gardner, Lagom, Hype, and local company Rachel Ellen Designs.
"We like to keep a balance, offering giftware for children, mothers and grandmothers, as well as the student population. We often have people coming in with parents and grandparents! who have been shopping with us over many years."
Now in their third shop location in Nottingham, in St Peter's Gate, Geoff and Diz's daughter Holly is also very much a part of the business, joining her parents a decade ago.
Commenting on how retail has evolved over the past five decades, Geoff said: "Nothing is guaranteed any more so, as a business, we have to batten down the hatches and just carry on. I'd like to think that one day Holly will take over the business and continue to be very successful too. As a business, it's been a very enjoyable journey so far. We've weathered so many storms along the way and, fortunately, we've been able to fix them."
Last Lemon returns to UK
Harold's Planet creators Lisa Swerling and Ralph Lazar have moved back to the UK after 12 years in the US and are already planning to launch their new designs at PG Live 2024.
Ralph and Lisa set up Last Lemon in 1999, starting in animation and book publishing, and began licensing in-house properties to cards, stationery, giftware and digital media –the first was Harold's Planet which Clare Maddicott Publications took in 2001, and it stayed with the company when Abacus Cards took it over in 2008, and Ralph said: "It's gone from strength to strength with them, to this day."
In 2010 the creative duo relocated to the hills of Marin County just above San Francisco, because, Ralph added: "We always wanted to have a go at the US market and we felt the best way to do it was to move there. We soon learned the card market in the US is different – big US publishers generally aren't looking for character-based properties per se, they're looking for individual standout designs so we had to re-tool our approach to cards."
Last Lemon has an ongoing great relationship with Recycled Paper Greetings, which is owned by UK Greetings' parent company American Greetings."
While in the US, Last Lemon significantly expanded its narrative-based IP to work with Chronicle Books in San Francisco, Andrews McMeel Universal in Missouri, and Scholastic in NY on a string of successful gift books and middleschool fiction and, with millions of books sold across multiple properties, they will be using some of that content for their new UK venture.
The company will also be launching with Vimrod, which was published by Paperlink from 2004 for several years, as well as Oddbod, a property developed during Covid, and will be adding new ranges developed in America, including Me Without You, a range based on the eponymous book published by Chronicle Books in San Francisco which has sold almost 750,000 copies. They will also incorporate Happiness Is…, an online project the pair launched from Sayulita in Mexico in 2014, that gained three million Facebook followers in its first year – the books have sold over a million copies across 24 languages.
NEWS TOP STORY PROGRESSIVE GREETINGS WORLDWIDE 23 FOR THE LATEST NEWS VISIT PGBUZZ.net
Left: British designer Amanda Wakeley will speak at Top Drawer.
Above: Oddbod and Vimrod will launch Last Lemon's new card collections.
Above: Diz, Geoff and Holly Williams outside The Tokenhouse in Nottingham
Top: Lisa Swerling and Ralph Lazar.

made in the UK
£
Retail is not the same as it was a decade ago and quite simply it never will be, so we just need to keep adapting and looking for tweaked solutions, and there are some encouraging answers popping up.
Something that always comes up at these things is to propose pop-up shop units. My folks opened a temporary shop back in 1990 when we rented an old sports shop and ran it to make the most of Christmas trade. It resulted in our best year ever and allowed for us to jump forward and purchase an adjacent building to our main shop. That temporary shop was fitted out by my mum's uncle in a somewhat Blue Peter fashion. We
BY DAVID ROBERTSON OF JP POZZI, ELGIN AND BUCKIE.
when things go pop...
used stair spindles as giftwrap bars and sold stock that was different from the norm.
Pop-up shops originated back in the late 90s. It is claimed that an entrepreneur called Patrick Courrielche ran an event called The Ritual Expo in LA. It was a one day event of music, food and fashion and is considered by some to have marked the birth of pop-up shops.
What we traditionally now view as a pop-up is an empty space which the council or landlord offers up to a new business, usually rent and bill free to allow them to test their dream. Try before you buy as it were!
Now my issue with pop-ups is this. If they are located in a high footfall area then chances are they will be a success. They can offer the consumer diverse, fluctuating retail shops, providing an opportunity to explore new brands and goods and thereby creating excitement in the retail mix. They can offer a brand stocked increased awareness, spreading its ethos with customers who
Above: Inflated thoughts or ready to pop? Life has many mysteries.
Below left: While many landlords, brands and retailers continue to use pop-ups for consumer engagement they don't always add sustained fizz.
Below: To David's mind, the short-term nature of many pop-up opportunities do not offer enough juice for the squeeze involved.
enjoy the experience of seeing it in a cool environment, providing a great marketing opportunity to test how product actually works in a shop environment.
But in my opinion these only work with certain products and in certain places. Take for example Aberdeen. It is Scotland's third largest city, yet its main shopping street is in major distress. In figures released on 4 August this year, some 42 units which equates to 23% of ground floor space was empty. Being grey granite buildings, it feels drab and depressing and there are also some anti-social behaviour challenges.
One solution is to introduce pop-up spaces but for me this simply doesn't work. Giving someone a retail space for a month or two free means the juice ain't worth the squeeze.
Good retail involves many things and the public's expectations of what shops look like and should be like are much higher now. A short period of time will not allow for proper fit out or indeed for word of mouth to get out there to encourage enough people to find the shop.
Aberdeen has recognised this and while it is providing
PROGRESSIVE GREETINGS WORLDWIDE 25
OVER THE
COUNTER
I have been to more 'High Street Rescue Mission' meetings than I care to remember. Since we entered the new millennium the supposed death of the High Street has been a burning topic, intensified by Covid and the changes it brought to people's lives.
We're thrilled to be finalists in the Henries Awards! Botanique | Best Traditional & Sentiments Range
opportunities to pop-up shops, it is also opening a pot of £500,000 to encourage certain types of retail in. They have also sensibly made the rules around grants more restrictive to avoid the carpet baggers that usually snaffle any grant money without long term plans.
City centres need diverse offerings. They need quirky indies; a different food and drink offer; the chains; residential; events and services. In fact, it needs everything as that is what will make it a success.
This leads me to Kingland Crescent in Poole. I am assuming the majority of you reading this don't know this street. I certainly didn't until I started reading about it.
Comprising 10 units, Kingland Crescent, owned by Legal and General Investment Management, basically wasn't in great shape, especially post Covid. So, LG set about offering this space to businesses, rent and rates-free, not just for a month, but for two years.
Businesses that are currently there include a fishmonger selling locally caught produce, a record shop, a retro furniture shop (co-owned by Repair Shop's Jay Blades), a flower shop, and a coffee shop where the guy originally ran it from a mobile unit. He now employs six and supplies other coffee branches with his blend.
Not all of the original ten survived, with a cafe, zero waste operation, art shop and perfumery failing to make it, but all have been replaced, the most recent of which being a toy shop.
There are some great human interest stories within Kingland Crescent, such as 29 year old Hope Dean who lost her job during Covid and now has Wild Roots a shop selling house plants (which is her passion), as well as some great
cards. As a local she knows the area well. She described it originally as a "dirty funny walkway with boarded up shops" but now says it is "vibrant, upbeat and colourful".
LG is very clear that it is not just not handing over a two year freebie. They are offering mentoring, advice as well as generous financial offers on funding and insurance among other things.
The cynics out there will of course say they are trying to make good on an investment that otherwise would generate nothing. Bottom line is, it is much better to do something than nothing.
And with the initial two year period now up LG has not imposed huge rents, determined to make it affordable and to keep the tenants in there. Footfall is up and average sales have increased 36% from last year.
It has also benefitted the local shopping centre, The Dolphin also owned by LG, which now features everything from adult learning to NHS services and a very popular communal working space.
I like the joined-up thinking of this, to keep people local, keep the buzz and give people multiple reasons to be in and around the shops and towns. This is what is missing in so many councils and groups.
So far Kingland Crescent has worked and LG is now looking to roll this concept out to other places that it owns and I would like to hope that other pension groups will follow suit.
In many ways retail is a conundrum wrapped up in a mystery. Figure one bit out and another problem appears somewhere else.
Looking at our industry the mystery that is Clintons has yet again raised its head. The title of this piece is 'when things that go pop' and maybe this time Clintons will. On paper Clintons should be a success. It has name value but to be honest who is the
shop aimed at? Paperchase had an identity and it could not survive. Ironically both were founded in 1968.
Clintons is not a value retailer yet it pretends to be with offers right at the front of the shop. It is in its third restructure with the shop numbers continuing to tumble from 800 to 141 if the closure of 38 shops is successful, but where does it go from there?
With each restructure they have supposedly kept the profit-making shops so what is the reason for its demise? Its margins will be huge but perhaps its shops are in the wrong places? Cards as we know are still as popular as ever. Quite simply indies and other retail groups are doing it better than Clintons. Yet I don't want to see them fail as it puts a cloud over our category which is as bright, vibrant and relevant as ever. Business of any kind needs #cardmitment.
The Wishlist
Priorities
l City Centre Recovery Funding
l Building expertise and best practice
l Visitor campaigns
l Investor promotion
l Clarity on return to work in the Government's Strategic Framework
l Changes to VAT to support recovery
Long Term Outcomes
l Increase residential capacity and occupancy
l Smaller city centre carbon footprints
l Reduction in vacant/derelict land
l Increase in city centre creative, entrepreneurial and start-up activity
l Reduction in oversupply of retail, and increase in cultural offer
l Faster and more agile planning decisions
To contact David email: jppozzi@btconnect.com
PROGRESSIVE GREETINGS WORLDWIDE 27
OVER THE COUNTER
Above: Kingland Crescent is proving a great re-energising idea for Poole.
Above left: Hope Dean, founder of Wild Roots in Kingland Crescent also promotes the cards she sells alongside the houseplants. Left: Remember when the future was bright, the future was orange, for Clintons?!
A Clintons' Clincher?
It's looking ominous for Clintons, arguably the UK's best known historic greeting card retail brand. In effect Clinton Cards was formerly a generic for greeting card high street retailing, but now another round of shop closures is underway and another financial restructuring is being attempted. For Cardsharp the timing of these recent announcements was spooky to say the least.
It was just last week that Cardsharp received several messages from some of his old publisher chums. These were former Clintons' suppliers who had taken a hefty financial battering when the retail group went bust big time 11 years ago, back in May 2012. Somewhat bemused, at the end of July they all received some money from the administrators who liquidated the company back in 2012. The fact that these suppliers had long long ago mentally written off the debt, meant it was a rather pleasant surprise and reminded them of the glory days of Clinton Cards as it was known then.
Then a few days later Clintons, as it is known now was in the news just like in 2012, but not to the same degree. In 2012 Clintons' first business failure sent the whole greeting card industry into ructions. To many the latest news seemed to illicit shrugged responses of "not again!" How the mighty have fallen reflected Cardsharp?
Clintons' recent announcement that it is preparing to close a fifth of its stores in a large ditch effort to stave off insolvency was covered by all the media, but thankfully without any comment that this was the 'end of greeting cards'! Advisors are understood to have put in place a restructuring plan under which its debt will be swapped for equity as it faces in its own words, "acute financial distress".
It has closed 158 stores since it was sold back to its American owners, the Weiss family in one of those morally dubious but legal fast track insolvency prepack deals in 2019.
Since then surprise, surprise, it has struggled to restore its finances even though it has cut costs. What did surprise Cardsharp though and something he had not hitherto been aware of, was Clintons had been exploring a merger with Paperchase in December 2022. Of course, a couple of months later Paperchase went into administration, its stores were closed with the loss of 900 jobs and a mass of debt left behind. The proposed merger had been sought to ''benefit from economies of scale" and apparently broke down when Paperchase collapsed.
To Cardsharp's mind, this whole
projected scheme sounds a little bonkers. Putting together one hugely failing retailer and merging it with one going downhill rapidly, and expecting the union to form a profitable new entity was surely never going be a viable business plan. One does not need to be a financial whizzkid to see that this was a fantasy!
Now with that plan dead in the water, and Paperchase now just a brand in Tesco's armoury, Clintons is looking to shut 38 of its 179 stores in a restructuring plan to be negotiated with creditors. It has already cut about 1,000 jobs since its last insolvency, and its 1,400 strong workforce will be reduced still further.
Ominously the plan states that Clintons will have no option but to commence formal insolvency proceedings if it does not secure a deal and to quote, Clintons "will soon no longer be
cardsharp 28 PROGRESSIVE GREETINGS WORLDWIDE
Above: Don Lewin (right) in the early days of Clinton Cards.
Below: Everyone had high hopes when Clintons unveiled its new look store and branding in 2012.
able to fund its day-to-day operations nor discharge its debts as and when they fall due…As such, the company is in a state of acute financial distress".
Apparently, Clintons is planning to swap about £2.3 million of its secured debt to equity. This left Cardsharp pondering. The Weiss family that owns Clintons are hugely wealthy and the figure of just over £2 million in corporate terms is piddling. And who will buy this debt? Will it be the Weiss family and if so why the need to announce it since the Weiss family could surely rustle that amount up from the petty cash drawer.
Cardsharp does wonder if those perennial retail bottom feeders Hilco could get involved. They seem to hover vulturelike in the vicinity of all distressed bricks and mortar retailers and let's face it there are enough of those around at present. Hilco already has a stake in Wilko which was on the verge of going bust as PG went to press. Hilco also owns Homebase and formerly HMV. The 'Financial Restructuring' model that has become its trademark, normally means losses for suppliers and tidy profits for Hilco.
It always amuses Cardsharp that when the likes of Clintons or Paperchase have hit the buffers, it is always attributed by so called financial 'experts' on competition from "Online retailers like Moonpig and decreasing footfall in the high street". Tell that to Card Factory who ameliorated the negative Clintons' coverage by releasing a positive trading update trumpeting that its performance was ahead of expectations, promising a £50million+ profit at year end, despite a decline in its online sales. The day Cardsharp is writing this, CF's share price had soared by 16%.
But Cardsharp can't help feeling sad to see Clintons, once so dominant and imperious, reduced to such a small and crumpled rump.
Younger readers will perhaps not realise just how gigantic Clinton Cards was in its pomp. It was started in 1968, by Don Lewin, the son of a chimney sweep, who is still very much alive. He named his embryonic chain after his son, Clinton, who later went on to become the group's CEO. After rapid expansion in the 1990s as both retail and greeting card buying boomed, Clinton Cards became the first greeting plc, although the Lewin family retained the largest shareholding. Such was the success of Clintons, that Don Lewin regularly appeared in the Sunday Times Rich List and when Clintons bought its smaller rival, the Birthdays chain, in 2004, its portfolio broke the 1,000 stores mark.
But from them on, it was all downhill. In 2009, it did a pre-pack administration of the Birthdays chain, buying back 140 of its 332 stores and then as the recession took its toll, the whole chain which comprised 800 stores went bust, with its major supplier American Greetings acquiring it by purchasing its debt. The Weiss family later
acquired it from AG but that did not stop it falling into administration yet again in 2019.
Since then things have obviously gone from bad to worse. But it must be said that Clintons has not done much to help itself. Its communication with the rest of the greeting card industry has been negligible, its senior management invisible, and its product offering over-priced and less than sparkling. How many of the great ranges that did so well in this year's Henries do you see on the racks of Clintons stores?
One certainly feels for the poor employees that have lost and may well lose their livelihood, but Cardsharp can't help feeling that this is the result of lack of investment.
So, what is the end game for Clintons wonders Cardsharp? It has been the worst kept secret in the greeting card industry, that the ambitious and fast-growing Cardzone group which also owns Mooch and has a joint venture with Postmark, would like to get hold of some if not all of Clintons' estate. A deal was attempted a few years ago but never materialised. Cardsharp does not know the answer and only time will tell, but it could be that the Clintons brand will be resurrected albeit with a smaller footprint than in its heyday. Stranger things have happened!
5PROGRESSIVE GREETINGS WORLDWIDE 29
Right: The introduction of a lower priced Simply Clintons concept in 2014 did not bear fruit. Below: Clintons' acquisition of Birthdays did not prove a good decision. Below right: The idea of a merger between Paperchase and Clintons was not widely known. Bottom: The tables have turned on Clintons of late.
wishful
The recent Henries live judging event brought together 35 retail buyers – from the largest multiples to leading indies – whose collective retailing expertise and keen eyes for winning greeting card concepts came to the fore in their voting decisions, making wishes come true for those who reached the finals.
PG also asked the judges to 'cast their votes' as to what would be their three wishes for the industry, as well as to share their views on the importance of The Henries awards themselves.
Louise Chambers buyer of WHSmith
Three Wishes: "1. To continue year on year growth with more innovation.
2. To continue to encourage young designers.
3. For cards to be more at the forefront of retail."
Jason Billings-Cray buyer of John Lewis & Partners and Waitrose & Partners
"Three Wishes: "1. For more continued collaboration between publishers and retailers.
2. More diversity and inclusion in main ranges.
3. More support for students and new artists in helping them to find work/exposure in our industry."
Judge's Verdict: "I believe the awards are a great part of the industry. The 'open to all' free entry means they recognise the unwavering commitment from established publishers while also championing up-and-coming/new businesses and artists."
Judge's Verdict: "It's really important to recognise the collections, designers and the stories behind the ranges. Being a judge has been such a great way for me to see ranges that I would have missed, plus speak to other people in the industry."
Andrea Pinder managing director of Presentation Cards and Gifts, Barrowford
Three Wishes: "1. For card sending to increase.
2. For publishers to continue to develop new design styles.
3. For retailers to continue to buy with confidence."
Judge's Verdict: "It is extremely important to be recognised for one's talents. The Henries are good for the soul in that they are appreciated by all in the industry."
PROGRESSIVE GREETINGS WORLDWIDE 31 VIEWPOINTS
Above: Jason Billings-Cray enjoying his first Henries' judging experience. Right: Louise Chambers relished the networking as well as discovering new ranges at the judging.
Below: Andrea Pinder, a stalwart Henries judge.
Julianne Moore director of MiMI, Hartley Wintney and Wokingham
Three Wishes: "1. For there to be a continued expansion of new designers that are given the opportunity to expand their reach.
2. For the push forward on sustainability to continue.
3. For a further embracing of diversity, with new designs to react to now events and needs."
Judge's Verdict: "It is so important to recognise companies that are progressive and ever changing, true leaders in creativity."
Nigel Williamson co-owner of House of Cards, a group of seven shops in the Home Counties
Three Wishes: "1. For our postal service to work at full capacity this Christmas and beyond.
2. For the general public to send more Christmas cards this year than they did in 2022.
3. For there to be fewer out of stocks and errors on our card deliveries from publishers."
Judge's Verdict: "It is so very good to have a focal point and The Henries does just this. We are very lucky to have The Henries which brings the whole industry to celebrate together every October."
Penny Bailey owner of Bailey's, in Ainsdale, Crosby and Maghull
Three Wishes: 1. "To increase card sending.
2. For there to be no further increases in postal costs.
3. For the public to understand that card sending supports a huge industry – artists, publishers, printers, retailers and benefits a lot of charities."
Judge's Verdict: "The Henries keep the profile of the industry raised high. Being a judge provides a great opportunity to meet other retailers and see the best ranges on offer, while the awards event itself is a wonderful opportunity for a great big celebratory party!"
Megan Douglas cards and wrap buyer for Waterstones
Three Wishes: "1. A continued push towards sustainability and for a viable option to be introduced to remove plastic on roll wrap.
2. That Christmas goes well – no postal strikes or pandemics please!
3. That paper costs stabilise."
Judge's Verdict: "The Henries awards are extremely important for the industry. They are a wonderful way to recognise all the hard work put in by publishers and illustrators. And being part of the Judging Panel gives us retailers a great opportunity to see the best of the best and all the brilliant new ideas and trends that are emerging."
Anne Barber owner of In Heaven at Home, Market Harborough
Three Wishes: "1. Lower the cost of postage for Christmas cards, indeed all cards.
2. Lots of PR about the delights of writing and receiving a special handwritten card and what a difference it makes to that person.
3. Some celebrity involvement in 'sending a card'."
Judge's Verdict: "The Henries are super important. There is so much inspirational creativity in the industry, but it is important to recognise and reward both brand new range concepts as well as all time classics, and The Henries awards do both."
Kayleigh Hisim owner of Milford Cards and Gifts, Milford on Sea
Three Wishes: "1. For more of the younger generation to embrace card sending to the same extent as the older generation.
2. For more consumers to show loyalty to independent retailers for their card purchasing rather than buying them from the supermarkets.
3. For Christmas card sending to grow back to the levels of yesteryears."
Judge's Verdict: "The Henries are very important as they highlight the extraordinary amount of hard work that goes into creating and producing greeting card ranges. With such strong competition, it means that we as retailers judging the awards, get to see all the real talent."
32 PROGRESSIVE GREETINGS WORLDWIDE
VIEWPOINTS
Right: Penny Bailey (left) with No.14's Jo Barber (right) and former Clintons' buyer Ruth Young.
Above: Nigel Williamson with Jumping Bean's Nilou Noorbaksh.
Above: MiMi's Julianne Moore (left) with Panda Cards' Mary Singleton-Jones.
Above: Megan Douglas is hoping for a workable plasticfree solution for roll wrap.
Left: In Heaven at Home's Anne Barber (right) comparing votes with Milford's Kayleigh Hisim.
Gemma Smith buying manager of WHSmith
Three Wishes: "1. For the greeting card industry to continue to grow.
2. For publishers and retailers to continue to innovate.
3. For us to celebrate what a great industry this is."
Judge's Verdict: "The Henries awards are a fabulous opportunity to highlight all the fantastic ranges this industry produces – Oscars for greeting cards!"
Sarah Holmes owner of Pencil Me In, Elgin
Three Wishes: "1. To create a reduced cost Christmas card stamp, that is good value for the sender and Royal Mail.
2. More support/understanding for smaller independent publishers when dealing with larger retailers on terms.
3. It has been wonderful to see the industry move to be more plastic-free/naked. Let's keep this progress."
Judge's Verdict: "I know how much it means to publishers to be recognised in their field. The Henries provide a fabulous opportunity for us to celebrate their creativity and dedication to the wonderful world of greeting cards."
Charlotte Green buyer of Card Factory
Three Wishes:
"1. For greater innovation on interactive cards, and to create true keepsakes.
2. For the industry's sustainability journey to continue.
3. For more activity on the diversity and inclusion front."
Judge's Verdict: "The Henries are really great for the industry, as they appreciate creative talent and highlight emerging designers."
Cathy Frost owner of LoveOne, Ipswich
Three Wishes: "1. Keep innovating.
2. Keep sending cards.
3. Keep celebrating creativity."
Judge's Verdict: "The Henries are a great way to celebrate this amazing creative industry as well as encouraging designers and publishers to strive for ever high standards that lead the world in card and wrap design."
Tori Heath-Smith buying manager of Scribbler
Three Wishes: "1. No more cellowrap! Continue the reduction of plastic in our industry.
2. No more strikes that will affect seasonal sales.
3. An amazing Christmas, full of card sending."
Judge's Verdict: "The Henries are extremely important as they are a great way of motivating and inspiring new designers by rewarding the truly talented."
John Barratt director of Card Centre, Felixstowe
Three Wishes: "1. To get across to the public, especially the younger generations, how much it means to send, receive and keep a greeting card rather than a hastily sent text or email.
2. To keep innovating.
3. To reduce postal rates, especially around Christmas."
Judge's Verdict: "The Henries are extremely important, especially as they are free to enter it means that even the smallest companies can participate and bring their designs to the fore."
VIEWPOINTS
Above: Card Factory's Charlotte Green (right) and Vicky Joshi.
Right: Scribbler's Tori Heath-Smith (right) and Ruth Taylor.
Above: It was an early start for Pencil Me In's Sarah Holmes, who made the journey down from the Scottish Highlands
Above: WHSmith's Gemma Smith (right) and Hannah Arthur.
PROGRESSIVE GREETINGS WORLDWIDE 33
Above: LoveOne's Cathy Frost with fellow East Anglia neighbours, Card Centre's John Barratt (right) and Andrew Reid.
limited edition
BRAND NEW eclectic designs from Nigel Quiney Publications' successful Pizazz Brand
A selection of cutting edge designs featuring busy bees, zesty lemons and beautiful butterflies! Finished with die-cut corners and stunning foiling, with complementary metallic gold envelopes.
Great value at Code 50, RRP £2.10
For more information contact: Cloudesley House, Shire Hill, Saffron Walden, Essex, CB11 3FB Tel: 01799 520200 Fax: 01799 520100 www.nigelquiney.com
The Henries 2023 Judging Process Fame &Glory
The Henries 2023 Judging Process Fame &Glory
The Henries awards are the ultimate accolades in greeting card design, attracting entries from almost 300 different greeting card publishers for the 19 product categories.
PG explains the two stage judging process, involving over 100 retailers, to arrive at the finalists and winners of The Henries 2023.
"Publishers' engagement with The Henries 2023 was at an unprecedented level this year, with 287 greeting card publishers having entered, from established leading brands to brand new startups, collectively showcasing our industry's incredible creative prowess," commented Jakki Brown, managing director of Max Publishing, which owns and organises The Henries. "Likewise, the two-stage judging process we adopted for the second year in succession has seen more retail buyers than ever casting their votes, both online and in person to arrive at the finalists and winners," she added.
As ever, The Henries were free to enter, making them accessible to all publishers, from teeny-tinies through to the giants. As in 2022, this year there was a two-stage judging process for The Henries product award categories. The first round took place entirely online, which saw a judging panel of over 65 retailers cast votes to arrive at a shortlist. There were 15 shortlisted ranges in the vast majority of the product categories. These shortlisted ranges as well as all of the submissions for The Lynn Tait Most Promising Young Designer or Artist category featured at a physical judging event (which was held on August 1 at London's Business Design Centre) with a judging panel comprising some 35 retail buyers, considering the actual greeting cards and giftwrappings and casting their votes to arrive at the finalists and winners for The Henries 2023.
The Henries 2023 Live Judging Panel
l Jane Armour, owner of Jane Armour Trading, Taunton
l Hannah Arthur, buyer's assistant of cards and stationery of WHSmith
l Penny Bailey, owner of Bailey's, Ainsdale, Crosby and Maghull
l Anne Barber, owner of In Heaven at Home, Market Harborough.
l Jo Barber, owner of No.14 Ampthill, Ampthill.
l John Barratt, director of The Card Centre, Felixstowe.
l Roy Beswick, partner of The Card Collection, East Molesey
l Jason Billings-Cray, buyer of John Lewis and Waitrose
l Debbie and Jerry Brown, co-owners of First Class Greetings and Plum Green, Hadleigh.
l Louise Chambers, buyer of cards, gift wrap and celebrations WHSmith Travel
l Megan Douglas, buyer of cards and wrap for Waterstones.
l Charlotte Green, buyer of Card Factory
l Cathy Frost, owner of LoveOne, Ipswich
l Emma Hawkins, buyer for Fortnum & Mason.
l Tori Heath-Smith, buying manager for Scribbler
l Kayleigh Hisim, owner of Milford Cards & Gifts, Milford on Sea
l Sarah Holmes, owner of Pencil Me In, Elgin
l Steve Howe, owner of Petworth Bookshop, Petworth.
l Mark Janson-Smith, director of Postmark.
l Vicky Joshi, assistant new formats buyer for London of Card Factory
l Aga Marsden, owner of Highworth Emporium, Highworth
l Sally Matson, owner of Red Card, Petworth.
l Julianne Moore, director of MiMi, Hartley Wintney and Wokingham
l Nilou Noorbaksh, co-owner of Jumping Bean, Beckenham, East Dulwich and Honor Oak
l Andrea Pinder, managing director of Presentation Cards & Gifts, Barrowford.
l Andrew Reid, manager for The Card Centre, Felixstowe
l Tim Reynolds, manager of The Medici Gallery, Kensington.
l Gemma Smith, buying manager of Tesco
l Mary Singleton-Jones, owner of Panda Cards, St Albans
l Jo Sorrell, owner of Cardies, Stevenage.
l Ruth Taylor, buying assistant of Scribbler
l Kaye Thurgood, owner of Sincerely Yours, Hornchurch and Shenfield
l Nigel Williamson, co-owner of House of Cards.
l Ruth Young, retired card buyer of Clintons.
Top: A cheers from the judging panel and PG team at The Henries' physical judging event.
Right: The judging in action, with the shortlisted ranges displayed in their categories.
PROGRESSIVE GREETINGS WORLDWIDE 35
The Lynn Tait Most YoungPromisingDesigner or Artist The Lynn Tait Most YoungPromisingDesigner or Artist
Open to: This special award category recognises and rewards the wealth of young creative talent that we have in the UK. This award is open to all designers and artists (employed by a publisher or freelance) aged 35 years or under on 1 July 2023.
Rosie Bennett, in-house designer for Paper Salad
"I am 34 years old, live in greater Manchester and have been designing greeting cards, bags and wrap for Paper Salad for the past four years.

Although I don't have a design background, I have always been creative in all aspects of day-to-day life, which helped me be considered for a job I absolutely love! Before designing for Paper Salad, I have had various creative job roles including visual merchandising for a large High Street store and illustrating designs for a small t-shirt company. Since designing greeting cards, I have learnt so much about all aspects of designing and I am still learning new things every day. I draw inspiration for my work daily through things like fashion and art and I am a huge lover of patterns and colour! So, as you can imagine working for a colourful company like Paper Salad is the dream. I love knowing that people use my designs to share news and messages of love, to make someone else smile."
2023 Finalists
in alphabetical order
l Rosie Bennett in-house designer for Paper Salad
l Stephanie Davies founder and designer for Stephanie Davies
l Georgi Doig founder and designer for Lil Wabbit
l Nicole Elders founder and designer of Nicole Elders
l Esme Lintin in-house designer for Woodmansterne Publications
l Hannah Marchant founder and designer for Hannah Marchant
l Lottie Murphy founder and designer for Lottie Murphy
l Sophie Thorne in-house designer for GBCC
Georgi Doig, founder of Lil Wabbit
"We launched our small business in 2020 when my grandmother passed away and I inherited her watercolour paints and began drawing for the very first time. Lil wabbit was built from our London flat, cards taking over every drawer and wardrobe… three years on lil wabbit is now our family business run out of our studio in West Sussex.
Stephanie
Davies, founder and designer for Stephanie Davies
"I began my career as a head in-house designer in the craft sector, where I designed greeting cards and surface patterns for paper pad collections.
I decided to take the leap and create my own business after leaving my first design role, designing greeting card ranges under my own brand.
I like to keep my style timeless and nostalgic, and I have a very keen eye for detail. I make sure each card has as much love and attention as my original paintings and drawings.
I truly love what I do and love immersing myself in the little characters and objects I create. I realise every day how lucky I am to have this incredible job in such an inspiring industry."
Category Sponsor
Before the pandemic I worked in the film industry and hadn't picked up a paint brush since year 9! I think it's this lack of a formal art education that has allowed me to have an unrestricted approach to my work and produce designs that stand apart. In the last three years I have designed hundreds of cards, hailed by customers and retailers across the country for their unique and distinctive style.
Our most popular collection to date has been our StreetVet Christmas collaboration - a range featuring illustrations of real dogs living on the streets of the UK with owners who are currently experiencing homelessness. The back of the cards tell the story of the animal and how they have been helped by StreetVet. Each dog has experienced varying levels of care, from emergency lifesaving operations to routine vaccinations, warm coats, blankets and cuddles. We couldn't have been prouder to have donated £8,000 to StreetVet last year.  I love making cards and am so thrilled to be a part of this industry."
Nicole Elders, founder and designer of Nicole Elders
"I hold an MEng degree in Aeronautics and Astronautics from the University Southampton and have been working as an aerospace engineer on aircraft engines for the last 12 years.
36 PROGRESSIVE GREETINGS WORLDWIDE
I love engineering, but calligraphy and design is my creative outlet.
While it may seem unusual for an engineer to be a designer and artist, the crossovers between engineering and art are long held. Just look at Leonardo DaVinci, a talented artist, draughtsman, mathematician, sculptor, engineer and inventor. I have always loved detailed engineering drawings because they are simultaneously beautiful, detailed and informative. As I developed my love and skill with calligraphy, I realised that I could apply this same approach to my art, and paint pictures with words, so that they too are beautiful and informative. My work is created to tell a story, stand back and see the picture, stand close to read the words. I love seeing the joy that my work brings to people. I love the creative outlet and challenge that card design can bring to me, many pieces taking days to produce.
Greeting cards are my everyday artwork. I love creating unique and meaningful designs, things people will want to keep."
Esme Lintin, in-house designer for Woodmansterne Publications
"My journey started as a young teen in Lincolnshire creating handmade cards and crafts for family and friends. Many business ideas later, ranging from jewellery to decoupage, I landed in Hertfordshire creating wall art from large scale abstracts to nursery illustrations for worldwide companies.
I now run my own part time illustration business where my designs are inspired by the patterns and colour of the natural world, the jewel tones of tropical habitats alongside the details of British wildlife and meadows.
Joining Woodmansterne has enabled me to explore new looser, more playful styles combining characters with punny typography."
Hannah Marchant, founder and designer for Hannah Marchant
"I'm a greeting card publisher from the heart of the West Country. I have a passion to create greeting cards that are something a little bit different! Inspired by nature and sustainable resources I create ranges of biodegradable seed greeting cards. Once the card has been enjoyed it can be planted where it will grow as part of your garden. Not only are the cards compostable and eco-friendly, but as they grow they echo the good wishes of the loved ones who sent them. After gaining many years' experience working within the print
industry I set up my little business six years ago and I am extremely proud of what it has become. I thoroughly enjoy being part of the greeting card world."
Lottie Murphy, founder and designer of Lottie Murphy
"Finding a purpose for my love of drawing, I began illustrating cards from my London studio in 2018, following in the creative footsteps of my photographer father.
Celebrating timeless design through the combination of handdrawn illustration and modern day influences, I aim to recreate traditional artistic techniques, designing cards that can be enjoyed or kept for years to come.
I'm Inspired by much of life's surroundings, from blooming florals to whimsical animals. Encompassing a hand-crafted feel, I love that every card has its own story before going on to play a part in someone else's. From each unique and intricate detail I capture on paper, to marking a celebration or an occasion all over the world."
Sophie Thorne, artist at The Great British card Company (GBCC)
"Growing up in a small village in the Wiltshire countryside was where my love of nature and painting first started. My family and I would frequently go for long walks at the weekend and I would collect flowers and leaves to paint. I remember many visits to our local garden centre during which I would scour through all the beautiful greeting cards, I never imagined that one day I would be so lucky to be painting and designing original artwork for these very cards.
After graduating from Loughborough University with a 1st class honours degree in Printed Textiles, I was thrilled to be offered a position at Designers Guild (DG) where I was responsible for artworking beautiful designs for luxury homewares and products including cushions, rugs and throws.
Following on from my five years at DG I was eager to find a new role where I could use my hand painting skills! I then secured a position as a Christmas decoration designer at Gisela Graham where I hand-painted original artwork and designed many collections of decorations.
Currently I have a very exciting role at the Great British Card Company where I develop hand drawn and painted card collections for all occasions! Nature very much inspires my work and I love to build layers of colour and texture into my designs."
PROGRESSIVE GREETINGS WORLDWIDE 37
Diversity and Inclusion Range Best Diversity and Inclusion Range
Open to: All greeting card ranges (humorous and non-humorous) that have been launched into UK retail (bricks and mortar and/or online) between 15 June 2022 and 15 June 2023 that reflect diversity and inclusivity. In the case of an ongoing range, only designs that have been launched during the aforementioned dates should be entered.
2023 Finalists
in alphabetical order
l Fantabulous Raspberry Blossom
l Gin & Frolics Rosie Made a Thing
l She Cinnamon Aitch
l Studio Blom Pigment Productions
l Tipperleyhill Ink Tipperleyhill
l Two Finger Salute Heyyy
l Gin & Frolics
l Fantabulous
l Tipperleyhill
l She
l Two Finger Salute
Best
l Studio Blom
Category Sponsor
PROGRESSIVE GREETINGS WORLDWIDE 39
www.cathtatecards.com | orders@cathtatecards.com | 020 8671 2166
l
Best Humorous Range Best Humorous Range
Open to: All humorous greeting card ranges that have been launched into UK retail (bricks and mortar and/or online) between 15 June 2022 and 15 June 2023. In the case of an ongoing range, only designs which have been launched during the aforementioned dates should be entered.
Brushed Issues
2023 Finalists
in alphabetical order
l Brushed Issues Emotional Rescue
l Gin & Frolics Rosie Made a Thing
l Heard They're Absurd Bewilderbeest
l Holy Flaps Redback Cards
l Pina Colada Cath Tate Cards
l Stroke Me Rosie Made a Thing
l They Can Talk Woodmansterne Publications
l Heard They're Absurd
l Gin & Frolics
l Holy Flaps
Category Sponsor

l Pina Colada
l Stroke Me
l They Can Talk
PROGRESSIVE GREETINGS WORLDWIDE 41
Wild Press
by Helen Ahpornsiri
Helen Ahpornsiri's 'Wild Press' range reproduces artworks made by hand, from hundreds of leaves and flowers, with traditional flower-pressing methods. It's just one of many unique ranges from British artists and brands within the Museums & Galleries collection. Please contact us to find out more.
E: sales@mgml.co.uk museumsgalleries.co.uk Tel: 01373 462165
Greetings Cards
Best Licensed Card Range Best Licensed Card Range
Open to: All greeting card ranges that are published under licence (eg entertainment properties, brands or named artists) that have been launched into UK retail (bricks and mortar and/or online) between 15 June 2022 and 15 June 2023. In the case of an ongoing range, only designs which have been launched during the aforementioned dates should be entered.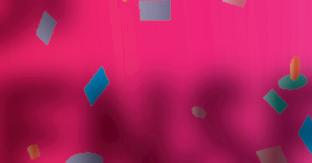 l Bluey
2023 Finalists
in alphabetical order
l Bluey Danilo Promotions
l Cath Kidston Ohh Deer
l Emma Bridgewater Woodmansterne Publications
l Heinz Tache
l Lucia Heffernan Pigment Productions
l Snoopy Hype Associates
l Van Gogh Museum
Collection Origamo
l Emma Bridgewater
l Cath Kidston
l Heinz
Category Sponsor
l Lucia Heffernan
l Snoopy
l Van Gogh Museum
Collection
PROGRESSIVE GREETINGS WORLDWIDE 43
james ellis www.jamesellis.com | info@jamesellis.com | 0117 927 7667 We're launching over 60 new designs at Top Drawer 10th - 12th September, Stand W20, London Olympia
Christmas Counter Range Best Christmas Counter Range
Open to: All single Christmas card ranges that have been launched into UK retail (bricks and mortar and/or online) between 15 June 2022 and 15 June 2023. In the case of an ongoing range, only designs which have been launched during the aforementioned dates should be entered.
l Advent Calendar Greeting Card Collection
2023 Finalists
in alphabetical order
l Advent Calendar Greeting Card Collection Roger la Borde
l Christmas Collection Louise Mulgrew
l Paintworks James Ellis
l Paper Shakies James Ellis
l Pop-UP! Bauble Cards Poet and Painter
l Reflections Paperlink
l Paintworks
l
Christmas
Collection
l Paper Shakies
Category Sponsor

l Pop-UP! BaubleCards
l Reflections
PROGRESSIVE GREETINGS WORLDWIDE 45
Best
Best Best Christmas Box or Pack Christmas Box or Pack
Open to: All Christmas boxes or packs that have been launched to UK retail (bricks and mortar and/or online) between 15 June 2022 and 15 June 2023. These can be branded, own brand or charity products.
2023 Finalists
in alphabetical order
l Candy Cane Christmas Boxes Five Dollar Shake
l Christmas Boxed Cards Laura Darrington Design
l Christmas Luxury Collection Ling Design
l Christmas Packs Stop the Clock Design
l Luxury Christmas Boxes The Art File
l Vista Christmas Box Sets Paper Salad
l Christmas Boxed Cards
l Candy Cane Christmas Boxes
l Luxury Christmas Boxes
l Christmas Luxury Collection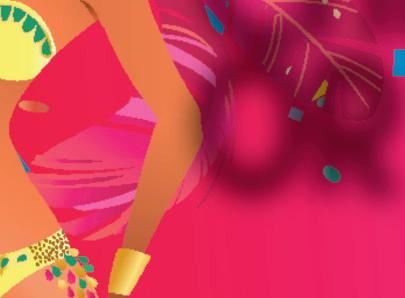 l Christmas Packs
Sponsor
l Vista Christmas Box Sets
Category
PROGRESSIVE GREETINGS WORLDWIDE 47
stormyknight.orderspace.com | hello@stormyknight.co.uk | 0117 909 8684 | @stormyknightuk WE'RE UP FOR THREE AWARDS! BEST ART RANGE BEST CUTE RANGE BEST SPRING SEASONS A big thank you to all of the lovely judges who gave us their vote!
Best Cute Range
Best Cute Range
Open to: All cute greeting card ranges that have been launched into UK retail (bricks and mortar and/or online) between 15 June 2022 and 15 June 2023. In the case of an ongoing range, only designs which have been launched during the aforementioned dates should be entered.
2023 Finalists
in alphabetical order
l A Daily Cloud Brainbox Candy
l Baby Betty Ginger Betty
l Bear The Art File
l Holly Maguire Stormy Knight
l Little Adventure Alljoy Design
l Safari Party Louise Mulgrew
l Baby Betty
l A Daily Cloud
l Bear
l Holly Maguire
Category Sponsor
l Little Adventure
l Safari Party
PROGRESSIVE GREETINGS WORLDWIDE 49
A5 SCENTIMENT GIFTS AD_AUG 2023.indd 1 10/08/2023 16:09
Best
Contemporary Words and Sentiments
Best Contemporary Words and Sentiments
Open to: All contemporary 'words and sentiments' greeting card ranges that have been launched into UK retail (bricks and mortar and/or online) between 15 June 2022 and 15 June 2023. In the case of an ongoing range, only designs that have been launched during the aforementioned dates should be entered.
2023 Finalists
in alphabetical order
l Biodegradable Glitter Oh Squirrel
l Emosh
Emotional Rescue (in collaboration with Paper Salad)
l Gin & Frolics Rosie Made a Thing
l Inky Scripts Bexy Boo
l Quotes 'n' Quips Scentiment Gifts
l Words of Wisdom Dandelion Stationery
l Emosh
l Biodegradable Glitter
l Gin & Frolics
l Inky Scripts
Category Sponsor
l Quotes 'n' Quips
l Words of Wisdom
PROGRESSIVE GREETINGS WORLDWIDE 51
Europe's newest responsible sourcing show. source-homeandgift.com Register now for your ticket
Best Best
Traditional Words and Sentiments Range Traditional Words and Sentiments Range
Open to: All traditional 'words and sentiments' greeting card ranges that have been launched into UK retail (bricks and mortar and/or online) between 15 June 2022 and 15 June 2023. In the case of an ongoing range, only designs that have been launched during the aforementioned dates should be entered.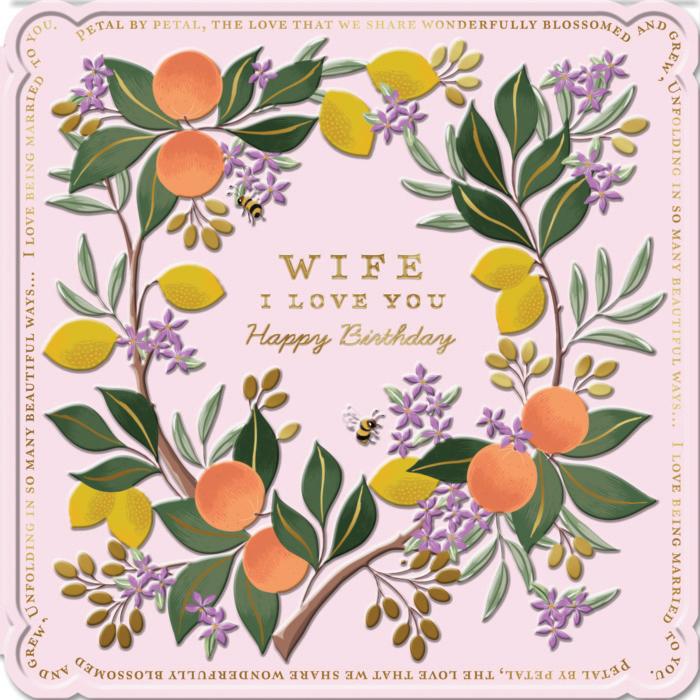 2023 Finalists
in alphabetical order
l Bonbi Forest Earlybird Designs
l Botanique Hallmark Cards
l Female Relations UK Greetings
l Flutter By Wishing Well Studios (CBG)
l Moments In Time Words 'n' Wishes
l Words & More Ginger Betty
l Botanique
l Bonbi Forest
l Female Relations
l Flutter By
Category Sponsor
l Moments In Time
l Words & More
PROGRESSIVE GREETINGS WORLDWIDE 53
Best Art Range
Best Art Range
Open to: All art (fine art, contemporary and illustrative, but not photographic) greeting card ranges that have been launched into UK retail (bricks and mortar and/or online) between 15 June 2022 and 15 June 2023. In the case of an ongoing range, only designs that have been launched during the aforementioned dates should be entered.
2023 Finalists
l Art Range Ohh Deer
l Art Range
in alphabetical order
l Globetrotter Stormy Knight
l London Calling Rocket68
l Matisse Paper Salad
l Paintworks James Ellis
l Safari Party Louise Mulgrew
l Globetrotter
l Matisse
Category Sponsor

l Paintworks
l London Calling
l Safari Party
PROGRESSIVE GREETINGS WORLDWIDE 55
Be the first to see our fabulous selection of designs. Great choice, excellent value and something for www.abacuscards.co.uk | Tel: 01638 569050 | Email: info@abacuscards.co.uk To see the entire range, why not shop our website. It's open 24 hours a day, seven days a week!
Best Photographic Range Best Photographic Range
Open to: All photographic greeting card ranges that have been launched into UK retail (bricks and mortar and/or online) between 15 June 2022 and 15 June 2023. In the case of an ongoing range, only designs that have been launched during the aforementioned dates should be entered.
2023 Finalists
in alphabetical order
l A Daily Cloud Brainbox Candy
l BBC Countryfile Abacus Cards
l Christian Vielar GBCC
l Loose Leashes Woodmansterne Publications
l Pretty As A Picture Wendy Jones-Blackett

l Rhian ApGruffydd Gruffpawtraits
l BBC Countryfile
l A Daily Cloud
l Pretty As A Picture
l Christian Vielar
l Loose Leashes
Category Sponsor
l Rhian ApGruffydd
PROGRESSIVE GREETINGS WORLDWIDE 57
Best Diversity and Inclusion Range
Best Humorous Range
Best Children's Range
Best Contemporary Words & Sentiments Range
trade.rosiemadeathing.co.uk | office@rosiemadeathing.co.uk | 01164062000
Best Best
Children's Range Children's Range
Open to: All greeting card ranges aimed at children that have been launched into UK retail (bricks and mortar and/or online) between 15 June 2022 and 15 June 2023. In the case of an ongoing range, only designs that have been launched during the aforementioned dates should be entered.
2023 Finalists
in alphabetical order
l Cheeky Chops Rosie Made a Thing
l Fantabulous Raspberry Blossom
l Jamboree Paper Salad
l Moji Redback Cards
l Monster Mash Stripey Cats
l Super Duper Stop the Clock Design
l Fantabulous
l Monster Mash
Category Sponsor

l Jamboree
l Moji
l Cheeky Chops
PROGRESSIVE GREETINGS WORLDWIDE 59
TM wholesale@raspberryblossom.com • +44 (0)1926 257757 loveraspberryblossom PROUD TO BE A FINALIST IN THREE CATEGORIES AT THE HENRIES Become a stockist and venture into our world of colour and positivity at wholesale.raspberryblossom.com Progressive Greetings Advert August.indd 1 16/08/2023 13:40
Best Best
Contemporary Trend Range Contemporary Trend Range
Open to: All greeting card ranges which demonstrate a current trend, be it in subject matter, terminology or production technique, that have been launched into UK retail (bricks and mortar and/or online) between 15 June 2022 and 15 June 2023. In the case of an ongoing range, only designs that have been launched during the aforementioned dates should be entered.
l Big Love
2023 Finalists
in alphabetical order
l Big Love Raspberry Blossom
l Fleurescent Paper Salad
l Hunky Dory Paper Salad
l I'mPressed Heyyy
l Paper Raven Ricicle Cards
l Pink Lemon Stop The Clock Design
l Rock On The Art File
l Hunky Dory
l Fleurescent
l Paper Raven
l I'mPressed
Category Sponsor
l Rock On
l Pink Lemon
PROGRESSIVE GREETINGS WORLDWIDE 61
Best Best
3D, Handmade or Hand-finished Range
3D, Handmade or Hand-finished Range
Open to: All greeting card ranges which are either completely handmade or include 3D or hand-finished elements, that have been launched into UK retail (bricks and mortar and/or online) between 15 June 2022 and 15 June 2023. In the case of an ongoing range, only designs that have been launched during the aforementioned dates should be entered.
Heinz
2023 Finalists
l Heinz Tache
Is It Time To Celebrate?
in alphabetical order
l Is It Time To Celebrate? Paper Salad
l Message In A Bottle Alljoy Designs
l Mini Flora Collection Origamo
l Miniature World Alljoy Designs
l Peter Rabbit Baby Milestones
Pop Ups Cardology
l Stargazing Five Dollar Shake
l Miniature World
l Message In A Bottle
l Mini Flora Collection
Category Sponsor

l Stargazing
l Peter Rabbit Baby Milestones Pop Ups
PROGRESSIVE GREETINGS WORLDWIDE 63
Huge Thankyou
TO EVERYONE THAT VOTED FOR US!
Best Service to the Independant RetaileR
Best Contemporary Words & Sentiments
Best Male Cards
dandelionstationery.co.uk
Best Best
Male Range Male Range
Open to: All non-humorous greeting card ranges aimed at male recipients that have been launched into UK retail (bricks and mortar and/or online) between 15 June 2022 and 15 June 2023. In the case of an ongoing range, only designs that have been launched during the aforementioned dates should be entered.
2023 Finalists
l I'mPressed Heyyy
in alphabetical order
l Instant Classics Heyyy
l Life In Pencil Pigment Productions
l Mambo Woodmansterne Publications
l Max Machen Ohh Deer
l Words of Wisdom Dandelion Stationery
l Instant Classics
l I'mPressed
l Life In Pencil
l Max Machen
Category Sponsor
l Words of Wisdom
l Mambo
PROGRESSIVE GREETINGS WORLDWIDE 65
0115 850 7490 | sales@theartfile.com | theartfile.com Say hello to Spring Seasons 2024. See it first at Autumn Fair, Hall 6 Stand C30-E31 Over 150 brand new designs
Best Best Relations and/or Occasions Range Relations and/or Occasions Range
Open to: All relations and/or occasions greeting card ranges that have been launched into UK retail (bricks and mortar and/or online) between 15 June 2022 and 15 June 2023. In the case of an ongoing range, only designs that have been launched during the aforementioned dates should be entered.
2023 Finalists
in alphabetical order
l Happy Days Stop the Clock Design
l Jamboree Paper Salad
l Occasions & Relations Collection
The Art File
l Stargazing Five Dollar Shake
l Stephanie Dyment Woodmansterne Publications
l Studio Blom Pigment Productions
l Jamboree
l Stargazing
Category Sponsor
l Stephanie Dyment
l Occasions & Relations Collection
l Studio Blom
PROGRESSIVE GREETINGS WORLDWIDE 67
Best Best
Spring Seasons Range Spring Seasons Range
Open to: All Valentine's Day, Mother's Day, Easter and Father's Day greeting card ranges that have been launched into UK retail (bricks and mortar and/or online) between 15 June 2022 and 15 June 2023 could be entered. Entries had to be event-specific, ie Publishers submitted a separate entry for Valentine's Day, a separate entry for Mother's Day etc (a minimum of eight designs).
2023 Finalists
in alphabetical order
l Bloom Seedstick Mother's DayStormy Knight
l Little Quirks Valentine's DayLucilla Lavender
l Mine's A Pint Father's Day
Emotional Rescue (in collaboration with Paper Salad)
l Mother's Day Classic Collection
UK Greetings
l Quicksilver Easter Wendy Jones-Blackett
l You & Me Valentine's Day Stop the Clock Design
l Little Quirks
Valentine's Day
l Bloom Seedstick
Mother's Day
l Mother's Day Classic Collection
Category Sponsor
l Quicksilver Easter
Mine's A Pint Father's Day
Valentine's Day
PROGRESSIVE GREETINGS WORLDWIDE 69
Wholesale Range
Best Best Wholesale Range
Open to: All greeting card ranges sold via the wholesale distributor/cash & carry channel that have been launched into UK retail (bricks and mortar and/or online) between 15 June 2022 and 15 June 2023. In the case of an ongoing range, only designs that have been launched during the aforementioned dates should be entered.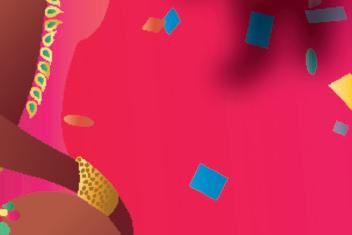 2023 Finalists
in alphabetical order
l Embrace Kingfisher Cards
l Isabel's Garden Simon Elvin
l Nature's Art Simon Elvin
l Pixels Kingfisher Cards
l Studio Out of the Blue Studios
l Whoopie Simon Elvin
l Isabel's Garden
l Embrace
l Pixels
Category Sponsor
l Nature's Art
l Studio
l Whoopie
PROGRESSIVE GREETINGS WORLDWIDE 71
@glickgiftwrap Glick Gift Packaging, Allenby House, European Ind. Park, Knowles Lane, Bradford BD4 9AB 01274 655980 sales@glick.co.uk www.glick.co.uk All of our products are available to order online. Go to trade.glick.co.uk to register.
absolutely thrilled to have 2 collections through to the final of The Henries Award for Best Gift Wrapping with our Louise Mulgrew and Paper Salad amazing ranges! Good luck to all the other finalists!
We're
Best
Best Giftwrappings Range Giftwrappings Range
Open to: All giftwrapping ranges (either ranges of sheet wrap or collections of coordinated wrappings such as boxes, bags, ribbons etc) that have been launched into UK retail (bricks and mortar and/or online) between 15 June 2022 and 15 June 2023. In the case of an ongoing range, only designs that have been launched during the aforementioned dates should be entered.
2023 Finalists
in alphabetical order
l Blooming Blush Deva Designs
l Flat Wrap Kali Stileman Publishing
l Gift Packaging 2023 Collection
The Art File
l Handcrafted Artisan Collection
Paper Mirchi
l Louise Mulgrew Glick Gift Packaging
l Paper Salad Glick Gift Packaging
l Flat Wrap
l Blooming Blush
l Gift Packaging
2023 Collection
l Handcrafted Artisan Collection
Category Sponsor
l Louise Mulgrew
l Paper Salad
PROGRESSIVE GREETINGS WORLDWIDE 73
The Henry Cole Classic Award The Henry Cole Classic Award
Open to: This award is for ranges that have stood the test of time. All winners of this award enter The Henry Cole Hall of Fame. The 2023 winner will join previous winners, which are Bestie from Paperlink, The Bright Side from Really Good, Camilla & Rose from Peartree Heybridge, The Country Set from Wrendale Design, Eric the Penguin from GBCC, Forever Friends from Hallmark, Giggles from UKG, Ink Press from The Art File, Me to You from CBG, Medici Cards Blue Label from GBCC, On the Ceiling from Emotional Rescue, Pizazz from Nigel Quiney, Pop-Ups from Second Nature, Quentin Blake from Woodmansterne, Rainbow from Ling Design and Virtual Safari from Emotional Rescue.
Boofle from UK Greetings
Launched: 2008
"It has been 15 years since Boofle first launched at retail; a loveable pup created from Grandad's old woolly cardi no less! The sustainability message behind his original creation is even more relevant today as we all focus more on reducing, re-using and recycling.
Boofle has continued to deliver impressive year on growth and 2023 is forecast to be his biggest and best year yet. To date he has sold more than 150 million cards and he consistently features in retailers' best seller listings.
Arguably, Boofle's greatest strength is his continued ability to express emotion and connection which is after all the essence of a great greeting card. He does this through the consistent warmth and individuality of his poses combined with lovely copy; in 15 years of design and patterning changes, he has retained what is most important - making people feel loved."
Category Sponsor
2023 Finalists
l Boofle UK Greetings
in alphabetical order

l Norbert & Val Emotional Rescue
l One Lump or Two Holy Mackerel
l Paper Shakies James Ellis
l Photocaptions Cath Tate Cards
l Quicksilver Wendy Jones-Blackett
Norbert & Val
Launched: 1997
"First launched to retail in 1997 as 'Norbert (A nerd for the nineties)', this range, now known as Norbert & Val, has developed from a slightly quirky, off the wall brand, to a highly commercial humour range that is a bestseller across all sectors of the market.
Now, some 26 years on and it still contains some of the bestselling designs in our business today with over 120 designs across birthday/general, captions, Spring Seasons and Christmas.
We would love to see this range win a Henry Cole Classic award as a testament to one of our longest standing artists, Mike Edwards - the master of relatable humour and artwork."
One Lump or Two from Holy Mackerel
Launched: 2021
"After being approached by Erica Sturla with her fabulous designs we launched One Lump or Two as a range of 36 cards, never dreaming that 13 years later
74 PROGRESSIVE GREETINGS WORLDWIDE
it would have become a collection of over 550 cards, with Welsh and Polish language versions and a host of regional variations, from Falmouth to Dumfries!
The core of the range are the incredible figures created by Erica. In her own words: "When I first picked up a lump of polymer clay over 20 years ago, I knew it was love at first squeeze...At first, my polymer clay creations were tiny. I made two inch figures and stuck them to the fronts of greeting cards. Since these small beginnings, my figures have grown (a lot!) and now I use this amazing medium to craft detailed figures and set them in hand-painted scenes on canvas."
The range is also known for the warm humour of the words, a collaboration between Erica and ourselves, covering a huge breadth of occasions, from cards for foster carers to 23rd anniversary cards, something for just about everyone!".
Paper Shakies from James Ellis
Launched: 2008
"The Paper Shakies range is unique. Coloured confetti encapsulated within the cards so that you can shake them around, adds a fun, tactile dimension exclusive to the range. Bright, colourful borders, striking illustrations and designs with a beautiful handmade finish. All cards are plastic-free and 100% recyclable.
Shakies first came about over 16 years ago, when we experimented adding loose glitter and sequins to a cellophane inner bag that was then placed on top of an illustration and then concealed by a border. These proved very popular and the range continued to grow with great success. We were extremely excited in 2019 to introduce our first 100% recyclable range of Shakies cards we called Paper Shakies. Through extensive thought and research, we swapped the cellophane, glitter and sequins to produce a more environmentally-friendly range using translucent paper, card and paper confetti, all of which are completely recyclable, biodegradable and plastic-free."
Photocaptions from Cath Tate Cards
Launched: 1990s
"The Cath Tate Cards Photocaptions range continues to be popular in the UK and around the world with the familiar dose of Cath Tate's witty and wise sense of humour. It has been going strong for more than 20 years, and now
includes over 600 designs, covering every occasion you can think of and many more hilarious and silly reflections on life and relationships!
Cath Tate first came up the idea of marrying an old Edwardian photograph with a modern humorous caption in the late 1990s, and today the Photocaptions range is still a bestselling range, ranking in the top selling humour cards for many independent shops and chains. The key to their longevity is that the range stays relevant and up-to-date with frequent new humorous topical additions."
Quicksilver from Wendy Jones-Blackett
Launched: 2006
"Since 2006 we have revamped the Quicksilver range every year, keeping the same textured cream coloured board and envelope so that the cards can sit together as a collection. They have al ways been foiled and embossed although the 'look' has changed each year to give retailers something new - but the same!
In the past 12 months alone we have added 98 everyday designs, 36 Christmas and 26 spring. Our customers love them and look forward to our annual launches."
PROGRESSIVE GREETINGS WORLDWIDE 75
Best Service to the Independent Retailer Best Service to the Independent Retailer
Open to: This award recognises the pivotal role publishers play in providing a good service to independent retailers. The finalists in this category were arrived at as a result of an exhaustive poll, involving 1,750 independent greeting card retailers, who were each asked to nominate their top three card suppliers on the service front over the last year. These responses were then correlated, awarding three points to all first choices, two points to those mentioned as second choices and one point for all third choices. These points were then totalled to arrive as the 12 finalists. There are three awards in this category – a Bronze, Silver and ultimate Gold, that will be presented to the top three scoring suppliers in the retailer poll.
2023 Finalists
l Abacus Cards
l Alljoy Design
l The Art File
in alphabetical order
l Dandelion Stationery
l International Cards & Gifts (IC&G)
l Noel Tatt
l Ohh Deer
l Paperlink
l Pigment
l UK Greetings (UKG)
l Woodmansterne Publications
l Words 'n' Wishes
PROGRESSIVE GREETINGS WORLDWIDE. 77
Category Sponsor
T: 01274 581327 E: sales@ukenvelopecentre.co.uk W: www.ukenvelopecentre.co.uk Please contact us to discuss your requirements further. Let's talk envelopes... Exponential Limited 1-3 Tithe Barn Street Horbury Wakefield West Yorkshire WF4 6HN UK- 01924 950500 / USA- (617) 8618-517 / Australia- (0432) 846546 The perfect solution for all of your Greeting Card Software requirements CARD manager Email us at enquiries@exponential.co.uk or visit our website at www.card-manager.com Ready-made WEBSHOP Salesforce MOBILE Ordering using iPhone, iPad, Tablet, etc. incl. Consignment and Van Sales for Customer and Salesforce Orders 01924 950500 Enquiry Hotline
Honorary Achievement Award Honorary Achievement Award
The Honorary Achievement Award is a very special accolade that is awarded to an individual in recognition of the contribution they have made to the UK greeting card industry. Nominations are sought for this award and no finalists are announced. Nominees can come from any aspect of the industry, including retailers, publishers, designers or suppliers.
Some of the previous winners of this award are…
2022 - Alan Harnik, founder of Notes & Queries
2021 - Paul Taylor, managing director of Cardzone
2020- Cath Tate, founder of Cath Tate Cards
2019 - Simon Elvin - co-founder of Simon Elvin, who received a special GCA Outstanding Contribution award.
2018 - Ged Mace, managing director of The Art File
2017 - Rod Schragger and Trevor Schragger, co-owners of Second Nature
2016 - Gary Rowley, former ceo of UK Greetings
2015 - John and Jennie Procter, co-founders of Scribbler
2014 - Louise Tighe, founder of Paperlink
2013 - Beth Genower and Matt Genower, co-founders of Five Dollar Shake
2012 - Lynn Tait, former owner of The Lynn Tait Gallery and founder of The Ladder Club - sadly now deceased
2011 - Giles Andreae, creator of Purple Ronnie, Edward Monkton and co-creator of Happy Jackson
2010 - Timothy Melgund, former chief executive of Paperchase
2009- Keith Auty, former marketing director of UK Greetings
2008- Mike Bugler, former managing director of Clinton Cards
- Dennis Podmore, former chairman of Windles - sadly now deceased
2007- Debbie Lewin and Clinton Lewin, former directors of Clinton Cards
2006- Chris Dyson, former joint managing director of Cardgains buying group
2005- Duncan Spence, business angel with an investment in Carte Blanche Greetings and Moonpig
- Stephen Haines, founder of Carte Blanche Greetings
2004- Peter Reichwald, founder of The Great British Card Company
2003- John Charlton, former chief executive of UKG and senior vice president of American Greetings
- Stuart Mackay, former managing director of UKG and Birthdays, former chairman of Paper Rose and former director of Simon Elvin
2002- William McCracken, a former GCA special advisor, former managing director of Ling Design and founder of one of the four first specialist card chains
- Paul Woodmansterne, chairman of Woodmansterne Publications
2001 - Simon Elvin, co-founder of Simon Elvin
2000- Andrew Brownsword, founder of Andrew Brownsword Collection and former owner of Gordon Fraser
1999 - John Condon and George Pomphret, former directors of Clinton Cards
1998 - Don Lewin OBE, founder and former chairman of Clinton Cards
1997 - David Hicks, founder of Really Good and Soul, now sadly deceased
1996 - Stewart Stott, former owner of Nigel Quiney Publications, awarded posthumously
Category Sponsor
PROGRESSIVE GREETINGS WORLDWIDE. 79
Moonlight Plaques
Daisy Ducks
Modern Script
Bridgewater Pen Company
Tel: 0161 975 6300 Email: sales@joedavies.co.uk www.joedavies.co.uk
Rush Design
An extra dimension
As well as showing its whole Spring Seasons collection, The Art File's stand at Autumn Fair will be abundant with its Christmas collection. In addition to its range of Luxury Boxes and Christmas charity packs (for RSPCA, CLIC Sargent, Dementia UK, and MNDA), it will also be exhibiting its 3D Christmas card collection.  With luxurious foil finishing, these cards are printed, and hand folded in the UK. They are available either in a box of five cards of one design, or as single cards, each in its own individual cardboard sleeve. All packaging is 100% recyclable. Free display options are available.
The Art File
0115 8507490
www.theartfile.com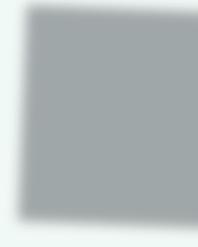 Autumn Fair Stand 6C30-E31
Word-ly goods
Quotes 'n' Quips is new modern range of sentiment-based cards from Scentiment Gifts. The collection comprises 48 designs, each featuring quotes to convey the occasion of the send. All 160mm square, they are printed on a luxury board and supplied with a kraft recyclable envelope. Scentiment Gifts 01793 780722
www.scentiment.co.uk
Autumn Fair Stand 20C45
Palette pleasers
New from Happy Street Cards is Apple Tree Lane, a range that packs a punch with its bold block colour backgrounds and contemporary central design motifs that cater for general sends as well as more specific ones, such as bookworm, coffee lover, BBQ king and crazy plant lady. Each of the 12 designs come with a craft envelope.
Happy Street Cards 07956 680935
www.happystreetcards.co.uk
Chink chink
Keep the summer feeling going with the new range of hand-painted glasses by Lynsey Johnstone from Lesser and Pavey. Eight new designs feature across a number of formats, including the relaunch of its popular stemless glass as well as a brand-new shape of cocktail glass. All glasses come packaged in a windowed gift box.
Lesser & Pavey   01322 279225
www.leonardo.co.uk
Autumn Fair Stand 7J40-6A41
Check it out
Western Sketch will be displaying its Making a List and Checking it Twice, new gingham check Christmas collection at Top Drawer AW. The collection features hand-painted watercolour illustrations on handpainted gingham backgrounds. The collection also includes matching festive gift wraps.
Western Sketch melissa@westernsketch.co.uk
www.westernsketch.co.uk
Top Drawer Stand V14
Jewels in the crown
Taking inspiration from vintage broaches and Victoriana, Fine Dollar Shake's Crystal Curiosities collection includes designs that encompass nature and jewels. From foxes wearing tiaras to butterflies made of diamonds, all the cards in the range are hand-painted, glittered and embellished with genuine crystals.
Five Dollar Shake
01424 434062
www.fivedollarshaketrade.com
Autumn Fair Stand 6C23
PROGRESSIVE GREETINGS WORLDWIDE 81
A selection of new products, including those that will be on show at Autumn Fair and/or Top Drawer in September.
A selection of lovely new products to pep up retailers' displays.
Funny business
Named after the illustrator herself, the new G Mosley range from Redback Cards features fun comic-style art combined with quirky observations. Launching with 20 designs, this everyday humour collection is affirming, motivational and encouraging in its signature sweet, but sassy style. Printed on sustainable board, the 150mm square cards are blank inside, and come paired with a pale lilac envelope.
Redback Cards
01752 830482
www.redbackcards.com
Wet nose witticisms
In Bewilderbeest's The Tail Wagging
The Dog range you can barely move for wet noses, but given how much people love their furry friends, that situation is not to be sniffed at. There are five new additions to the publisher's daft dog-themed range of offbeat and original cards for the canine lovers among us, with amusing and detailed illustrations of prime pooches.
Bewilderbeest
07742895283
www.bewilderbeest.co.uk
Pretty pastels
Florere is the latest launch from Rush Design. The inaugural collection comprises 12 female birthday designs along with eight relations/special friend captions. A step on from the publisher's Blossom range created in 2019 with new colour palettes and styles, the cards are printed on quality 300gsm board and finished with eco glitter and diamantes, accompanied by a textured cream envelope.
Rush Design
01788 521745
www.rushdesign.co.uk
Precious moments
Festive finery
As well new homewares, Storigraphic's festive finery includes recyclable wrapping papers, cards and matching tag designs across three new looks - the Eighties Series, Assembly Series, and an expanded Seventies Series. The Eighties Series features bold graphics and statement colour palettes inspired by the pop culture of the decade. The Assembly Series is a modern take on traditional Christmas wrapping paper, featuring geometric patterns and abstract designs while the Seventies Series includes a new selection of nostalgic and heritage-inspired designs. All are produced in the UK and 100% plastic-free.
Storigraphic 02045 66 8117
www.storigraphic.com
Society high flyers
The Pattern Book is christening a new collaboration with the UK's Royal Entomological Society (RES) with a range of co-branded greeting cards. The range includes illustrations of bees, wasps, butterflies and stick insects from the 18th and 19th centuries, as well as coloured drawings dating from 1767 by the English botanist and entomologist James Petiver of various dandelion varieties. The cards are printed in the UK on carbon-neutral Italian paper made from 100% post-consumer waste and come with a recycled fleck kraft envelope, wrapped in a compostable PLA bag made from plant materials.
The Pattern Book 020 7274 0042
www.thepatternbook.co.uk
Nigel Quiney Publications is refreshing its Pizazz Limited Edition range with six stunning new additions joining the line-up, featuring birds, lemon hearts, beautiful orchids, and a stunning tropical butterfly. All the cards are finished with foil, have full colour reverses, die-cut corners and are supplied with gold envelopes.
Nigel Quiney Publications
01799 520200
www.nigelquiney.com
PROGRESSIVE GREETINGS WORLDWIDE 83
A selection of products being launched to pep up retailers' displays.
Winter warmers
Recently shortlisted for a Henries Award, Lottie Murphy's Merry & Bright Christmas range has 12 new additions. Inspired by magical festive scenes, each one features Lottie's hand-drawn illustrations capturing everything from dogs in the snow to camels. Each 125mm square card is printed on luxury FSC-certified board and includes a recycled kraft envelope and compostable bag.
Lottie Murphy
07716 304741
www.lottie-murphy.com
In the bag
Penny Kennedy has unveiled its first collection of Christmas gift packaging and crackers featuring the distinctive artwork of Charlotte Mason. This inaugural A/W range includes a collection of gift bags across six designs. medium and small sizes and the Festival Foliage range comprises wrap, gift tags and crackers.
Penny Kennedy 01892 838574 www.lingdesign.co.uk
Wild at heart
Into The Wild is the latest new collection from Rosanna Rossi, which is inspired by the publisher's creative maestro Anna Nelson's love of flowers and pastel hues, which are combined with abstract and contemporary patterns to create a modern twist. The 45 designs cover general birthday tiles, occasions and an extensive range of male and female milestone birthdays, all featuring a raised gold foil finish. The cards are printed on a soft white 280 gsm FSC-certified board.
Rosanna Rossi
07900 698522
www.rosanna-rossi.co.uk
Watch this space
Bearing up
New to Abacus' menagerie is the KUMA range which centres around a cute bear character.  The name 'Kuma' is derived from the Japanese language, which simply translates to bear.  The unassuming, characterful illustrations are created using a minimal palette, accentuated by metallic foil and embossed details featuring simple front captions as well as a message inside. Printed on textured art board, each card is accompanied by a metallic gold envelope.
Abacus Cards
01638 569050
www.abacuscards.co.uk
Star spangled
Tapping into the huge interest in astrology, Purple Tree Designs' new Astro range is based on the 12 signs of the zodiac. Each of the 12 designs features an eye-catching mix of colours to create a background for the star sign constellation which is surrounded by a mix of black and silver foil stars. The cards are printed on FCSaccredited board and come with an aqua coloured envelope.
Purple Tree Designs
07803591927
purpletreedesigns.co.uk
KDee Designs has taken an innovative interactive approach with its Fill In The Blanks range with each of the 60 designs inviting the sender to write their own answers/message in each of the colourful boxes, sharing special moments, funny tales and fun facts for the recipient. The range comprises birthdays, Valentine's, Mother's and Father's Day, Christmas and more! Each of the 150mm cards are printed on FSC white board and are accompanied by a coloured envelope.
KDee Designs
02380 892888
www.kdeedesigns.co.uk
PROGRESSIVE GREETINGS WORLDWIDE 85
Full Marks
It was no surprise that Postmark was awarded the prestigious Greeting Card Retailer of the Year award in The Retas 2023 in July, with the plucky retail group run by husband and wife duo Mark and Leona Janson-Smith having more than doubled the size of business in the last few months with the opening of eight new stores. PG enjoyed a catch up with Mark who, while now on a "new shop opening pause", still has a hunch it could expand the design-led card and stationery retail concept to 35 stores.
had forged a joint venture in 2021 for new store opportunities.
Mark Janson-Smith says he will never forget making his way to the stage at The Retas in July, with his wife Leona and colleagues Shannon Fisher, Emma Cole and Graham Lease funnelling from other tables, to be presented with the Greeting Card Retailer of the Year award.
"After the rollercoaster of the six months leading up to The Retas' afternoon it was incredibly emotional to be there surrounded by many of the people who had made it happen, from the members of our team as well as our suppliers who have been so incredibly supportive in enabling us to embark on such an ambitious store opening growth," Mark tells PG.
As they say, fortune favours the brave and Mark and Leona's decision to tender for some key travel sites previously anchored by Paperchase came good, with landlords Network Rail plumping for "something a bit different" and announcing Postmark as the champion.
Entering uncharted territory for the specialist retailer, not only in taking on shop units in the high footfall train stations of London's Waterloo, London Bridge, Kings Cross and Victoria, but also with the one in Birmingham New Street taking it out of its London heartland was only something Mark and Leona felt they could commit to knowing they had the support of Cardzone directors, Paul and James Taylor with whom they
"Leona and I would not have had the confidence nor the expertise to go for so many new stores in such a short period of time; we could not have done it without Paul and James," says Mark, admitting that the sheer volume of work the expansion has generated takes him back to the very early days of Postmark.
"I remember someone telling me right at the start, that for the first year you work for the business, in the second year you and the business work together and in the third year, the business works for you. Right now, I do feel that we have gone back to year one!" reveals Mark, whose tenacity coupled with a healthy dose of humility has stood him in good stead in his exciting retailing journey.
"Life as a retailer is challenging, but I knew that when I opened the first Postmark in 2004. As Pigment's Steve Baker pointed out to me
the other day that of Postmark's 19 years, 16 of them have been in what are universally accepted as tough times for retailers, so I am used to it!" reflects Mark.
While Paperchase's demise has brought opportunities for Postmark, which in addition to the London stores has also enabled a store opening in Glasgow, Mark says in some ways he is continuing the legacy in a positive way.
"You have to remember that up until three years ago when private equity got involved, Paperchase was a darling of our industry. It was a phenomenal brand that pushed designled greeting cards and stationery to UK consumers. Sure, their going has left a gap that has presented opportunities for us and
86 PROGRESSIVE GREETINGS WORLDWIDE
Left: The new Postmark shop in Battersea Power Station, a building Mark has been obsessed with since he was a boy.
Retailer Face to Face
Bottom: Postmark's Leona and Mark Janson-Smith (third and fourth right) on stage with colleagues (second right-left) Shannon Fisher, Emma Cole and Graham Lease at The Retas to collect the Greeting Card Retailer of the Year trophy from Ged Mace, managing director of The Art File, sponsor of this award.
others, but you should never forget what they did in their heyday in positioning greeting cards and stationery as affordable aspirational products," says Mark.
Now with its store estate standing at 15 stores, including the most recent opening in Richmond, Mark says, having gone through three frenetic phases over the last few months, Postmark is now at a "store pause".
Detailing the programme, Mark explained that Phase One was "to get all the new stores opened in a ridiculously short time frame" which called for an "all hands-on deck" approach, with even his son and daughter, Dannan (13) and Aoife (9) lending a hand.
Phase Two was "getting all the staff sorted" while Phase Three was "really working out how to operate 14 [now 15] stores as opposed to the 6 from before. Who would have thought I would be having dreams about stock logistics, but it filled my waking and sleeping hours!" admits Mark.
With a new distribution hub now established in Battersea from which the necessary regular stock deliveries are made to all stores, the new working pattern is now established.
The product mix within Postmark stores across the newly enlarged portfolio has been tweaked slightly though it remains steadfast to its design-led greeting cards and stationery combo.
"We have removed the London-themed designs from the non-London stores, upped the stationery quota in the station sites while also adding a few more service products, such as umbrellas and water bottles, and we do not sell Jellycat in the station shops," says Mark.
While buying patterns from the new stores are being tracked, Mark is well aware that "Christmas will throw up a whole new set of logistics challenges for Postmark that will need to be addressed, but having been through what we have of late, we will front it," is the battle cry.
On the 'to do list' for the future is the
refurbishment of the former Paperchase stores to a full Postmark look, and once Mark and Leona lift their self-imposed 'store opening pause', there is likely to be some more action.
As to his aspirations, it seems there is more to come with Mark revealing: "Who knows what the future will bring, but I would like to think that we could grow Postmark to around 35 stores, but we are in no hurry!"
Mark was put on the spot about some personal revelations…
Can you share any standout business lessons you have learned? "One gem, which Oliver Tress, the founder of Oliver Bonas told me is that there is no such thing as an expensive good member of staff – I agree."
What have you told yourself/your staff most often during your recent business spurt: "Not to beat yourself up. No one is going to die if not everything is perfect today."
Do you have a claim to fame that few people know about? "I am an exhibit in the Natural History Museum and have been for 40 years. There is a photo of me dressed as Superman in the Life and Body section."
What do you like the most about the greeting card industry? "The creativity and the kindness. So called competitors are so helpful and genuinely friendly to each other."
What do you like the least about the greeting card industry? "The abuse of SOR on Spring Seasons as this is severely dampening publishers' investment into products for these occasions."
What three words would your best mate use to describe you? "Energetic, loyal and smart ass."
What are your guilty pleasures? "It used to be golf, but now it is watching Suits with a glass of red wine."
If you had all the talents in the world, what would have been your dream job? "I would love to be a world class cricketer."
What retailers do you admire the most? "I admire Oliver Bonas and Rituals for the same reason – they both do great shopfits which inspires the customer as soon as they walk in."
A magic carpet awaits, where do you want to go? "To the Caribbean with my wife Leona."
PROGRESSIVE GREETINGS WORLDWIDE 87 Retailer Face to Face
Left: Mark Janson-Smith judging the entries of The Lynn Tait Most Promising Young Designer or Artist award in The Henries 2023, which is sponsored by Postmark.
Below: A vibrant window display in Postmark's Greenwich store.
Below: A photo of Mark on the wall of the Natural History Museum, taken a few years ago with his son Dannan, who is now 13 years old, in front.
coming... Christmas is
An impassioned kick off speech at the recent PG/GCA Retailer Roundtable set the tone which saw a host of leading indies sparking off each other to pool ideas on how to boost Christmas card sending this year.
PG was all ears at the lively discussion, which took place in the afternoon immediately following The Henries judging, as initiatives involving charities, highlighting mental health benefits, window displays, celebrity endorsement, and a 'purl' of an idea involving knitting circles flowed freely.
Kaye Thurgood's customer observations from her two Sincerely Yours stores in Shenfield and Hornchurch, echoed by many others, contributed to the GCA pulling out the stops with its #Cardmitment Christmas campaign (see news), a PR programme with an overarching aim of reminding UK consumers of the power of cards in building connections, as well as how much they love sending and receiving them.
Being at the front line of the industry, where consumer habits are in evidence every day in what they bring to the tills, independent card retailers not only know what's happening, but are not backwards in coming forwards with their views and potential remedies.
Hence the reason why tapping into the collective nous of The Henries live judging panel made perfect sense to the GCA, especially as it coincided with the formative stage of the plans for the #Cardmitment campaign.
PG's Jakki Brown joined with the GCA's ceo Amanda Fergusson in welcoming the indies to this significant meeting of minds before handing over to Kaye, who pulled no punches in ramming home the importance of some collective action.
"We used to look forward to Christmas,
but last year it was flat and depressing," began Kaye. "Customers were coming in and telling us that they weren't going to send cards – so this in turn meant people weren't receiving them."
The problem, as Kaye explained, is that people used the then long-running postal workers' strikes as an excuse not to bother with the 180-year-old Christmas card tradition – highlighting how riled she felt when a prominent TV presenter proclaimed on BBC Breakfast that they couldn't see the point of sending Christmas cards and how he going to "do his bit for the environment" and not send any. "We can't assume last Christmas was a
blip because people could get used to it as the new normal and stop sending cards anymore. We've got to take the bull by the horns and change sending habits."
Like other retailers finding themselves with a "huge pile" of unsold charity Christmas boxes and packs, Kaye discounted them in a January sale. "While I thanked customers for buying the Christmas cards in the sale, I also made a point of saying "the charity is now going to get at
88 PROGRESSIVE GREETINGS WORLDWIDE Industry Issue
Top: The PG/GCA's Retail Roundtable meeting to discuss boosting Christmas card sending.Above: The industry does not want a re-run of the media telling people not to send Christmas cards!
Left: One of Sincerely Yours' Christmas windows. Below: Kaye Thurgood with PG's Warren Lomax at The Henries judging.
least some money", making people think about how charities benefit considerably from the sale of charity Christmas cards.
Broadening the scope even wider, Kaye touched on other values of Christmas card sending and receiving. "Just think of the loneliness factor if people don't receive cards, also it is important to encourage children to handwrite cards because if they don't receive them they don't realise they need to write them, it's the whole reciprocal thing," highlighted Kaye.
Having appointed Wolverhampton-based Arena PR to drive the #Cardmitment Christmas campaign, GCA's Amanda Fergusson explained the importance of retailer engagement, by sharing any initiatives, feelgood stories, media and celebrity contacts with Arena PR via the gca@arena-pr.com email.
Jo Sorrell, of Cardies in Stevenage, mentioned the knitted postbox toppers her aunt and friends love designing and distributing around her local area was an idea that could be replicated in other areas through knitting groups, with patterns for card-related designs being shared.
Debbie Brown of First Class Greetings in Hadleigh highlighted that we should play on the fact Christmas cards are integral to Christmas decoration in our homes and with people keen to put their Christmas tree up early, we need to encourage early Christmas card sending as part of that.
"After all you can't put a WhatsApp message on a mantlepiece!" quipped Debbie.
Heidi Early, of Stoke Newington's Earlybird, explained the effectiveness of a simple window display she had created for Thinking of You Week, which featured lots of envelopes each addressed to someone you may send a card to, such as a cousin in America, a friend in Australia, someone who walks your dog with this mechanism also lending itself to being adapted to promote Christmas card sending.
In the wider concept of card sending, Nilou Noorbaksh, co-owner of Jumping Bean, said: "It's important we look at ways of stressing the whole mental wellbeing benefits of card sending – and not just around Christmas. It's about reaching out to people and connecting, whether they're isolated through physical or
mental disabilities, because we know loneliness kills, we know isolation kills, so it's important to send that card."
Nilou explained how she worked with certain charities like Campaign Against Living Miserably (Calm). "When the charity organised fundraising ball, we donated 150 greeting
a local charity, something she would promote heavily instore and via her weekly enewsletter.
Amanda took on board retailers' requests for a fact file so they have information at their fingertips when customers ask, detailing the huge sums raised through the sale of charity Christmas cards, how important the £1.7billion greeting card industry is to the UK economy as well as the industry's sustainability credentials. Added to this Jane Armour of Jane Armour Trading said that it would also be useful to feature PoS with last posting dates, particularly when it can be as early as September to reach some far flung overseas destinations.
Bringing things closer to home, both House of Cards' Nigel Williamson and Presentation's Andrea Pinder feel that there are some 'quick wins' within the industry itself.
"Everyone should get involved with Festive Friday and get their own Christmas cards out there," said Nigel, with House of Cards covering the cost of postage for its team's cards that are written and ready to post at the start of December. And telling home truths, Andrea shared how disgruntled and disappointed she felt to only receive Christmas cards from a couple of her many card publisher suppliers.
cards. The charity loved it that everyone left with a card to hopefully send on to someone."
In a similar vein, Red Card's Sally Matson said she's constantly asked for raffle prizes at her Petworth shop so now makes up bundles of cards that she's been given as samples or would go in the sale, ties them up with pretty ribbons ready for the next request, thereby encouraging card sending.
Jo Barber of No.14 in Ampthill said she was working on an idea of donating 10% of all Christmas cards sales this year to
"There is a lot that can be done to boost Christmas card sending, starting with those in our industry!" she stressed.
PROGRESSIVE GREETINGS WORLDWIDE 89 Industry Issue
Above: A Christmas postbox topper knitted by Cardies' Jo Sorrell's auntie while the pattern for this Thinking of You Week topper has now been shared with knitting groups throughout the UK. Right: Among the participants of the Roundtable were (left-right) Jo Barber of No. 14 Ampthill, Jo Sorrell of Cardies in Stevenage and Anne Barber of In Heaven at Home in Market Harborough.
Left: Earlybird's envelope window for Thinking of You Week caught consumers' attention.
FINDING QUALITY TEAM MEMBERS Looking for Artists, Sales Agents, Sales Representatives, Marketing Managers, Designers or Product managers? Talk to us about our Integrated Recruitment Package. For more details contact Warren Lomax warren@max-publishing.co.uk or Tracey Arnaud on Traceya@max-publishing.co.uk An advert in PG magazine's Appointment Section and a month's worth of adverts on our digital news feed, PG BUZZ.
Brand Licensing Europe 2023: The Lowdown
DATES: 4-6 October 2023
VENUE: ExCeL, London
WEB: www.brandlicensing.eu
Deliver
Brand and
In the 133 years since Beatrix Potter signed her very first licensing deal, which was for greeting cards featuring her pet rabbit Benjamin Bouncer, the licensing industry has grown in all directions to now be worth £273billion and is expected to hit £386billion by 2030.
With the Brand Licensing Europe trade show on the horizon (taking place October 4-6 at London's Excel), PG asked publishers to share their stories of being both a licensee and a licensor.
Wide focus
Abacus has always had a reputation for photographic cards, which include popular ranges such as Graphite, Posies & Petals and Rapture, so it wanted to build on that success and licensing of BBC Springwatch, BBC Countryfile and BBC Gardeners' World has facilitated just that.
"We also realised the importance of consumer awareness," studio manager Liz Ellis explained, "and the popularity of several BBC TV programmes. The trio of BBC brands seemed an obvious choice for us, they tapped into this area, but complemented and enhanced the photographic offering already available.
"Interest in the great outdoors, nature and gardens hasn't subsided, it's at an all-time high as we realise the importance as well as the health benefits that natural spaces provide and appreciate the desire for escapism."
The broad reach of the BBC's Countryfile programme, for example has enabled Abacus to feature a wide range of subjects, so it can tap into farming issues, and include spectacular rural landscapes shots as well as country and agricultural scenes in the range that has reached the finals both in The Henries Awards and the UK Licensing Awards.
The imagery used throughout has been inspired by the BBC programmes rather than stills photography taken from the various series, and the reverse of the cards incorporates information about the location or species featured.
Sustainable credentials run across all three BBC brands, the cards are presented with either a translucent paper belly band or in a Nativia biodegradable clear bag.
Are you Kidston me?
Ohh Deer has burgeoning licensing programme through its tie-ups with leading artists as well as brands, from Gemma Correll and Bob Ross to Ken the Cat and Cath Kidston, the latter earning the publisher a Henries 2023 finalist place in the Best Licensed Range category.
"Licensing from different artists and brands is really important," said Ohh Deer co-founder and md Mark Callaby. "It allows us to bring in exciting, fresh new looks for the company and each artist brings a vast variety of designs for our customers to pick from."
The Cath Kidston deal is significant in that, Mark says "it was probably one of the first licences where we moved more into a traditional, non-humour market but with our own contemporary twist. The patterns easily translate well on to greeting cards and we're really pleased with the entire collection.
"Some customers were initially surprised by the move –even at PG Live this year I witnessed two buyers appearing surprised that we carry the licence, but they went on to buy not only our Cath Kidston collection but from several of our other ranges. However, it's helped us attract customers that maybe avoided Ohh Deer previously because they'd assumed we only catered for humour."
Above: Benjamin Bouncer appeared on Beatrix Potter's first greeting cards, published in 1890 by Hildesheimer & Faulkner.
Right: Farming scenes and rural landscapes feature in Abacus' BBC Countryfile range.
Above: Ohh Deer's Cath Kidston designs have a contemporary twist.
Focus on…Licensing PROGRESSIVE GREETINGS WORLDWIDE 91
Classic approach
As one of the country's largest greeting card publishers, UK Greetings holds many different licences covering all sorts of contemporary and traditional brands, and two stand-out names are The New Yorker and Disney.
As Ben Whittington, UKG's creative director humour, character and licence, and explained: "Our recently relaunched The New Yorker range features an amazing mix of cartoons from the classic publication. Since the magazine's first issue nearly a century ago, the New Yorker cartoons have captured the zeitgeist with unparalleled wit and style. We cherrypick only the wittiest and most creative cartoons for our exclusive New Yorker card range which features a diverse array of material ranging from wry to ridiculous with laugh out loud takes on current events and life in general."
On its Disney licensed cards, he says the team "constantly challenge ourselves to create new and exciting ways of bringing Disney's magical franchises to life through innovative design solutions and storytelling and our Disney 100 collection is a wonderful showcase of this. Featuring several mini collections within the offer, these highly collectable designs have a platinum laser foil as a common thread throughout."
Included in these mini collections is the Cute Celebration range, which features for the first time multiple characters from different franchises on the same card, and the Sketch Quotes range, which is a finalist in the UK Licensing Awards.
The publisher has also created five amazing keepsake pop-up cards, including Disney Princess and Marvel as well as a 3D diorama card featuring the iconic Steamboat Willie Mickey Mouse scene. It has created an impressive Star Wars design with Darth Vader that pops up into a classic three-dimensional Tie-Fighter via the innovative use of hidden elastic bands!
And, last but not least, "We've managed to create a 3D Claw Machine which you may remember from the very first Toy Story movie. Our incredibly talented paper engineers have managed to give this a working grabber which is controlled by a turnable wheel on the side of the card!" said Ben.
The Miller's tale
From its recent licensing tie-up with English Heritage to its long-established relationship with Sara Miller London, the span of The Art File's licensing portfolio allows the publisher to complement its multi-award-winning in-house design studio by widening its offering through working with some of the world's most talented designers and artists.
While the licence with the historic English Heritage is the latest exciting launch from the Nottingham-based publisher, having debuted at PG Live and is already proving a strong performer with customers, designer Sara Miller has worked with The Art File for eight years, building a well-established collection that's commercially proven.
Highlighting this successful licensing partnership, The Art File's sales and marketing manager James Mace explained: "Sara continues to wow consumers around the globe with designs celebrating a love of playful prints and vibrant colour, inspired by a passion for travel.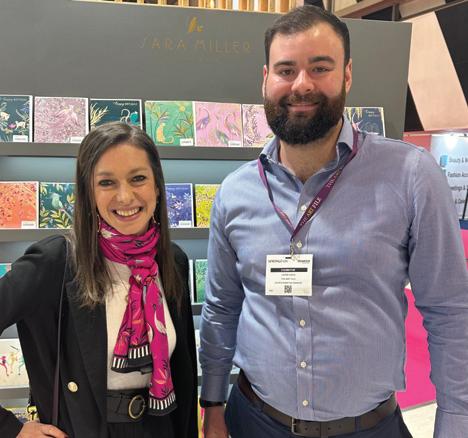 Working with leading manufacturers of gifts and homeware, Sara Miller London's growing collections across home fragrance, tableware, bath and body, handbags, stationery, and gift wrap mean more and more retailers are discovering the power behind this enchanting brand.
"Sara's detailed marketing approach and strategy allows our customers to benefit from a wide-ranging choice of products and this broad cross merchandising can create breath-taking in-store displays."
Historic artistry coupled with contemporary design
"Licensing is an important part of the business for Ling Design and sibling companies GBCC and Penny Kennedy, which have a large selection across their ranges of greeting cards, gift packaging and stationery.
For GBCC's head of creative Lucy Ledger one of its stand-out collaborations is the long-standing tie-up with The Medici Society: "Since we began back in 2008, it has made up a key part of the GBCC overall offering and become a hugely popular evergreen collection loved by our customers.
"We take our time curating each range from a wide selection of the stunning fine art that Medici is famous for, and offer ranges from everyday through to our extensive collection of Christmas boxes.
"The beauty of Medici is for a small cost a consumer can own a beautiful piece of art, the designs can be used across a range of different occasions and many of our customers actually frame the cards. It's an ongoing collaboration that GBCC is really proud of."
The company's biggest licence however is Morris & Co, and David Byk, ceo of parent company Swan Mill, said: "It's a fantastic licence to work with and we've been developing new premium looks with them for many years.
It started with Penny Kennedy's licensed luxury gift packaging and, based on what we achieved on this we moved into cards and more recently, stationery. We run two collections of gift packaging a year, from roll wrap to gift boxes plus luxury Christmas crackers."
Penny Kennedy has a big spring refresh with new ranges from existing licences such as Sara Miller London, Toasted Crumpet and Cath Kidston, with a new collaboration with Raspberry Blossom for delivery in December. There's also an upcoming stationery launch with Paper Salad, and of course there was the Laurence Llewelyn-Bowen launch at PG Live for GBCC.
92 PROGRESSIVE GREETINGS WORLDWIDE
Above: Sara Miller with James Mace, and English Heritage is The Art File's latest licence.
Focus on…Licensing
Above: New Yorker cartoons and Disney designs.
Above: Medici has a vast fine art selection.
Animal instincts
Over the last year, humorous greeting card publisher Bewilderbeest has forged licensing partnerships with GBCC and Lesser and Pavey for its designs.
Bewilderbeest is looking at licensing from the licensor's perspective as owner and creative nitwit Iain Hamilton's delightfully absurd greeting card designs now appear on various gift products – as well as in a bespoke card range for fellow publisher GBCC.
"We're currently licensing several of our designs on to other products with Lesser and Pavey, such as mugs, tea towels and coasters," Iain said. "The biggest attraction to us has been to make further use of our existing catalogue of designs, without the significant costs that come with developing products, packaging, and purchasing the stock ourselves.
"We've also designed a bespoke licensed range of greeting cards for the Great British Card Company, separate from our own range. It's been a great opportunity to test the waters with our cards in retailers that we wouldn't normally have access to as a small publisher. We still own the IP so the designs will be available for us to use in future should the GBCC opt to not sell them anymore.
"One thing I would say to anyone considering licensing their work is that it can be a great additional income stream – but do your research into who you're licensing with before going ahead. Not all contracts are created equal!"
Adding to the Fun-ko
When licensees get together, something special can happen – and that's what's going on with Hallmark and Funko.
Both companies have licences for brands such as Elf, Transformers, Star Wars, Batman and Harry Potter, so have joined forces to make a collection of five skus in the Hallmark Ornaments range, which can be given with matching greeting cards.
The range of 81 collectable Christmas tree ornaments features film characters and comic book superheroes which are designed to bring fun to the festivities.
And Hallmark's large range of licensed greetings allows customers to get down and hang out with Harry Potter Funko Pop! Ornaments pared with magical cards, or celebrate their inner Dark Knight with the ultimate sidekick of an awesome Batman card.
Stream of thinking
As one of the UK's leading licensed card, calendar and dated product publishers, Danilo's portfolio covers the whole gamut of licensed properties across TV, film, and popular culture.
Danilo's licensing director Dan Grant takes a number of factors into consideration when deciding which brands to add to its evergrowing portfolio, with monitoring new and upcoming consumer trends the most important, as these often provide a good guide as to what genres and brands are proving most popular.
One such trend is the global video streaming market which, according to WGSN, is set to reach £108billion by 2027, fuelled by its projected 1.64bn user base.
With the global pandemic having had a huge impact on how people consume technology, streaming has become a key way of being entertained at home while also connecting with loved ones.
New series and movies are increasingly being launched via these streaming networks rather than mainstream TV, as channels such as Netflix, Prime and Disney Plus continue to dominate the viewing space. This uptake has meant that Netflix shows such as Squid Game, Wednesday and Stranger Things have all experienced amazing levels of popularity and that, in turn, has helped Danilo incorporate these types of titles into its product ranges.
Dan said: "Another trend, which Stranger Things also falls into, is the link to nostalgia as shows like this allow people to relate on so many levels. The storylines provide a sense of escapism and playground currency, and kids identify with the main characters in all their unique ways. Plus, the revival of 80s music and fashions has provided an ingenious connection which links different generations.
"This ties in well with popular social media channel TikTok, where people use the latest sounds and videos to immerse themselves deeper into brands, and these trends can often come from popular shows. For example, when Kate Bush shot to No.1 in 2022, a 30-second version of the Stranger Things clip was posted on TikTok, gaining millions of views in just over a week, and Running Up That Hill has been used in millions of videos since then.
"The same goes for the recent Barbie movie, where Mattel has cleverly mixed the old with the new to create different Barbie memes which continue to trend. It proves that in current times there is clearly a great opportunity for brands to understand and tap into the everchanging use of nostalgia across the generations."
In addition, both gaming and anime are growing trends that show no sign of slowing down. According to WGSN, the global gaming market is set to be worth over £172billion by 2024, with 87% of Gen Z claiming they play games daily or weekly. Plus, an ever-growing demand for anime shows means online streaming services such as Netflix and Disney+ now offer an extensive array so this genre has become more accessible and popular than ever before.
Dan added: "These are just a few examples of the different consumer trends that we've drawn inspiration from in crafting our brand selection and, as time goes on, we will continue to observe and adapt our licences accordingly."
PROGRESSIVE GREETINGS WORLDWIDE 93
Above: TV, film and anime are big current genres for Danilo.
Focus on…Licensing
Right: Card designs can make great licensed products.
Above: The magic of licensees joining up.
Nostalgic pull
The Porch Fairies' portfolio transports you to a world of nostalgia, featuring magical fairies, rabbits. and endearing little woodland folk featuring licensed images from Foxwood Tales, Holly Pond Hill and Medici Artists, among others.
"These images are from our childhood. We loved them then. We love them now," says Fiona Bishop, co-owner of The Porch Fairies card company. "And we're proud to publish them as cards and supply lovely gift and card shops, not only in the UK but in other countries too!"
It all started in 2016 with the Medici Artists, which has become the publisher's largest range, featuring illustrations from cherished children's books by Molly Brett, Racey Helps, Margaret Tempest, and other treasured artists from the 1950s-80s.
The Porch Fairies also has the licence for American artist Susan Wheeler's Holly Pond Hill illustrations of the most adorable little rabbits, and at PG Live in June launched the truly delightful Foxwood Tales by Brian and Cynthia Paterson, with the adventures of Rue Rabbit and friends in their village, Foxwood.
"What really turns all of these into workable and viable card ranges is the timeless and beautifully hand-drawn illustrations for the stories, which speak for themselves," Fiona added.
"All our cards take a trip to a cosy memory lane party, or to a special book of these delightful stories. All ages buy these well-loved designs, which are definitely cards to keep or even frame and customers are full of joy when they find our ranges.
This year we introduced Teddy Bear Beach by Molly Brett as a card, and its debut has been very well received. The jolly little teddy dancing on the beach with a bucket for a hat, is something we should all do!"
"Licensing with Widdop and Co has been a designer's dream come true," says Rebecca Green, owner and creative director of Raspberry Blossom. "Seeing my designs brought to life by the team is surreal!" she says of the homewares range that debuted at PG Live in June.
"As a company we don't have the knowledge, capital, warehouse space or relationships to create such an array of products so, for greeting card publishers, licensing is such an incredible way to grow your business and brand," explains Rebecca.
"Working with the team at Widdop and Co has been amazing and really encouraged us to let our colourful imaginations run wild!
"From the initial meeting with owner and ceo Stephen Illingworth, the energy we were met with about the products and the vision for the partnership was contagious. The regular design meetings with the amazing Katie, Jess and Lottie there allowed us to check in and see how the products were progressing while collaboratively tweaking and improving each piece.
"Mark [Rebecca's husband and business partner] and I were fully involved in all stages of the process, from picking the scents to choosing print finishes, through to the innovative extras and the final packaging. It was important to me that the homeware and gift designs were not carbon copies of our existing greeting card collections, instead each item was to be thoroughly considered with new patterns, illustrations, and wording," said Rebecca.
In the bag
Licensing isn't yet a huge part of Louise Mulgrew's business, but she already has card designs licensed with Netherlands distributor The Art Group and is about to launch a first collection with Biely & Shoaf in America, and the gift bag range she licensed to Glick is in The Henries finals.
"Biely & Shoaf is a wonderful publisher we met through our Louie Awards success this year," Louise explained. "We've found licensing abroad, such as with The Art Group, to be really successful and once the designs are set up, it's a lot less work for us on the production and shipping side of things."
With Glick, Louise adds that it's a thrill to see her designs on a three-dimensional product "and also, when I spot them out and about in shops, it's a lovely surprise as I never know who they've been sold to, as Glick manages all the sales. Spotting them in a Paper Source store in San Francisco when we were there for a trade show in April was a real pinch me moment!"
Louise sees it as a fun challenge as a designer to experiment with her artwork to make it work as a repeat or to wrap a design all the way around the bag continuously.
"My most recent gift wrappings collection was quite fiddly to edit because the designs are so busy, but getting the design to finally repeat correctly after many hours of staring at my computer screen is extremely satisfying – and I think they came out great!" she added.
Retailing the products and understanding how they would look together on the shelves was another high priority which is why all the homeware items work really well together. For example, within the Christmas collection the harlequin pattern features throughout and is used on one of the patterned duo mugs, on the beautiful, tufted stocking and incorporated on the little dachshund's jumper on the candle holder.
"Our Pawsome greeting card collection is so popular, especially at Christmas, and we knew we really wanted to bring these furry friends to life. This resulted in the super cute cat and dog candle holders –two of my favourite pieces within the collection.
We're known for our die-cut cards and being innovative with our paper products – and we've been lucky enough to have won a few awards to back this up – so we wanted to ensure this level of innovation and detail was brought across into the homeware collection with Widdop and Co," elaborated Rebecca. "It's safe to say we're over the moon with the outcome of this collection and hope our customers are just as excited as we are – so keep an eye out for our everyday homeware collection launching in January!" she added.
PROGRESSIVE GREETINGS WORLDWIDE 95
Focus on…Licensing
Above: Rebecca and Mark have turned card designs into festive homeware.
Above: The 3D shape of gift bags has been a fun challenge for Louise.
Above: Nostalgia with Tobogganing by Racey Helps © Modern Art Society/Mary Evans Picture Library.
Dream on
ART SOURCE TO APPEAR REGULARLY IN THE ART SOURCE SECTION OF PROGRESSIVE GREETINGS CONTACT TRACEY ARNAUD ON 01234 740 051 GREETING CARD T 01206 396209 E sales @badgerconverters.co.uk www.badgerconverters.co.uk Over 40 years quality service to the trade Hotfoiling also available Polypropylene & biodegradable bag specialists FRIENDLY, EXPERT ADVICE DEDICATED AND KNOWLEDGEABLE TEAM FAST AND EFFICIENT SERVICE HIGH QUALITY FILM BAGS
Art Source
Darby Days
Sally Darby showed her creative skills at a very early age, going on drawing expeditions with her father from the age of three. From her own childhood book creations, a degree in illustration and animation and exhibitions galore, she has gone on to see her designs grace greeting cards, books, apparel and stationery with a fabric collection is due to debut soon. Here she shares her creative journey.
"I'm an illustrator specialising in greeting card illustration. I work from my studio with my assistant Annie, a schnoodle dog. We live in a little Georgian town in Worcestershire, close to a river and surrounded by beautiful forests, which means I can lap up the peace and quiet while also busily thinking up new characters and themes for my work.
I love to go searching for different butterflies and birds in the woods and spotting different species of funghi. And as a plant lover I also enjoy going to the nearby Botanical Gardens in Birmingham to draw the cacti and bonsai trees.
I have always loved drawing. My earliest memory, aged about 3, is of my Dad taking me out drawing with him. Even as a little girl I made my own children's books and was often found drawing characters and creating my own worlds for them to live in.
I went on to study illustration and animation at UWE Bristol and then got a job working in a college.
I have a health condition which can be prohibitive at times, but I have found that drawing is a great way of helping me to manage the condition. The very act of creating puts me into a more meditative state, which realised this when I was working at the college job and had stopped drawing for a while. However, I soon started drawing again when times got tough, as a way to help me cope, and have carried on ever since.
I have been so lucky to make a living from my drawings and have really enjoyed licensing my work onto greeting cards in the UK and further afield.
As well as working for a number of greeting card publishers I have also designed clothing, bags, stationery, illustrated children's books and made hand-cut paper illustrations for animation about sustainability for the BBC. I have also exhibited my work in galleries nationally and internationally and was chosen to exhibit my work as a part of the Mary Portas' high street campaign, which was a thrill.
I am very excited to have my first fabric collection launching at the end of the year with a super cute penguin range. My penguins have been very popular across various products including lots of Christmas cards so keep an eye out for them in the shops later this year!
I use watercolour, pencil, crayon, acrylic, gouache and tissue paper to create my work. I really like the playfulness of all these materials which gives me more freedom to create.
My style is influenced by folk art from different countries. I love travelling and meeting people from other cultures, seeing their folk art and hearing about their lives. I have also always had a love for theatre and set design, vintage colour palettes, music, nature, love for children's books and I can't get enough of podcasts about Bigfoot and aliens! I have also recently joined a sea shanty choir where we get to dress up as pirates and sing sea shanties. Although I don't currently live by the sea, though would love to, I am obsessed with it as I find it very meditative to be around its calming movement.
As well as continuing my greeting card work, my dream project would be to illustrate a kids' book based on my dog characters. I would also love to work on a toy range featuring characters I have designed and one day see my artwork on puzzles. I do feel very fortunate to have a kind and supportive agent in Hannah Curtis at Creative Sparrow, who has helped so many of my dreams come true already which is good enough for me!"
l Sally Darby is represented for licensing by Creative Sparrow.
PROGRESSIVE GREETINGS WORLDWIDE 97 WANT TO BE FEATURED?
If
you are an artist, photographer or verse writer and would like to be considered to appear in Art Source, please contact PG's Jakki Brown on jakkib@max-publishing.co.uk. This
is an editorial feature and as such is free of charge.
Top left: Sally Darby and her beloved dog, Annie.
Top middle: Sally's love of both flowers and dogs shows itself in this design.
Above left: As well as greeting cards, Sally's work has featured on jigsaws and other products.
Above right: There a number of penguin designs within Sally's portfolio.
Right: Some festive magic from Sally.
PG ASKED A SELECTION OF RETAILERS FOR THEIR BEST SELLERS
Wendy Harris, owner of Tickles and Co, Wimborne. A popular card and gift shop in an attractive Dorset town.
Category Name of Publisher Product/Name Range Comments
Everyday Relations and Occasions
Humour
Art Children's
Paper Salad
Caroline Gardner
Dandelion Stationery Paper Salad
Rosie Made a Thing
The Art File
Belly Button Designs
Paper Salad
Hunky Dory
Generally Generally Generally
Gin & Frolics; Babble
Toby the dog
Wonderful World Are We Nearly There Yet?
"Lovely and bright."
"All three publishers cover a diversity of styles and captions."
"They hit the spot."
"Most designs can be used for any occasion."
"Cute designs for little ones."
"Extendable format with fun designs."
Cute
Paper Shed
Ginger Betty The Art File
Dandelion
Bucklebury Wood
Words and More Bear
Words of Wisdom
"Cute designs covering relations and occasions too."
"Just gorgeous."
"So simple, but so effective."
"We order the localised ones."
Keeping in Touch
Giftwrappings
Gifts
Ginger Betty
Glick
East of India
Freckleface
Rosie Made a Thing
Paul
Mini Cards
Kate McFarlane
Mini ceramic tokens and coasters Wax melts Coasters
"Great for sending a little message."
"We love the bags with the faces on."
"We sell loads with messages of big hugs, lots of love etc."
"These are the best!"
"Great sellers - the funnier the better."
Top: A relations design from Paper Salad's Hunky Dory collection.
Middle: A cute design from Paper Shed's Bucklebury Wood range.
Bottom: Glick's Kate McFarlane collection.
Category Name of Publisher Product/Name Range Comments
Everyday
Humour Children's Adult Ages
Cute
Art
Raspberry Blossom
Whale & Bird
Heyyy Cards Graphic Factory James Ellis
Penguin Ink
Robert James Hull
Generally Generally Two Fingered Salute Animal Faces Shakies Generally Animal Pompoms
"Bright colourful cards which appeal to all ages."
"Cheeky animal cards which look innocent, but always make customers chuckle."
"Humorous and educational."
"Fun, bright cards."
"Hand-finished cards which add something different to a normal card."
"The mini cards featuring dogs and cats are always a hit."
"Cute with the mini pom poms adding to the appeal."
Below right: A design from Paper & Whale's Forest Fr1ends range.
Bottom right: A Robert James Hull Pompom design.
PROGRESSIVE GREETINGS WORLDWIDE 99
Cheshire, partner of &Quirky, Berkhamsted. A three floored emporium selling cards, gifts and homewares in a historic Hertfordshire market town.
Rebekah Mudie, owner of Daisy Daisy, Llanishen. A popular card and gift shop just north of Cardiff
Category Name of Publisher
Everyday
Paperlink
IC&G
Ling Design
Product/Name Range Comments
Delphine; Lemon Sorbet
Pavillion
Curious Inksmith
"Our super sellers. Gorgeous bright, floral and pretty."
"Traditional with lovely inserts."
"Classic, contemporary and edgy."
Welsh cards
Alff a Bet
The Paintbox Company
Vivien Thomas' Welsh Landmarks
Welsh Woolies
"Customers love the ones local to Cardiff."
"A cheerful fun sheep range."
Relations and Occasions
Caroline Gardner
Jonny Javelin
Woodmansterne
Occasions
Signature; Secret Garden; Velvet
Quentin Blake; Greenfingers; National Trust
"Much loved modern on trend designs."
"The traditional verses sell brilliantly with the older generations."
"Brilliant, witty humour."
"Popular with the nature lovers."
Humour
Paperlink Pigment
Rosie Made a Thing
Pixel; Funny Farm; Bowling for Soup; Wrinklies
Cuckoo; Rif-Raf; Rib Ticklers
Gin & Frolics; Babble
"All are faithful favourites."
"A good laugh all round."
"I love hearing our customers chuckle at these."
Handmade
Children's
Adult Ages
Art
Ruth Jackson
Jonny Javelin Paper Salad
Rachel Ellen IC&G
Ling Design Paper Salad
The Eco-friendly Card Company
The Art File Mill House Fine Art
Pencil Shavings
Twingles
Kids Jamboree
Jigsaw Cards
Year You Were Born
Talking Pictures
New Jamboree
Generally
Sara Miller London
Ann Cotterill
"Cute quirky simplistic designs that incorporate a pencil shaving."
"They cover relations and ages together and a rhyme."
"They really stand out with their striking bright colours."
"Great price for a card and gift in one."
"Especially good for male birthdays with brilliant facts."
"Great embellished, stand out cards with wide appeal."
"Fab – they catch the eye."
"Lovely cards by different artists and environmentally-friendly."
"Beautifully elegant designs."
"These fine art floral masterpieces are great sellers."
Photographic
Ling Design Museums & Galleries
The Eco-friendly Card Company
Abacus
Galleria
Wildlife Photographer of the Year
Wildlife Trusts
BBC Countryfile; Posies and Petals
"Timeless classic scenes."
"Both ranges include simply stunning natural shots."
"Great sellers."
3D and Pop-ups
Keeping in Touch/blanks
Paper D'Art (M&Q) Tracks Second Nature
Eloise Hall
(distributed by Holy Mackerel)
GBCC
Generally 3D
Pop-ups
Brights
Laurence LlewelynBowen
"Very special with amazing attention to detail."
"The designs really jump out."
"Great statement cards."
"Striking colours with small simple gold natural leaf/floral detail."
"Really sumptuous classic luxury feel designs."
Giftwrap
Belly Button
Glick
Deva Design
Penny Kennedy
Generally
Paper Salad Farmyard
Emma Bridgewater
"All these companies have fab bright eye-catching collections for all ages and occasions."
100 PROGRESSIVE GREETINGS WORLDWIDE
Top right: A Viv Thomas design from Alf a Bet.
Middle: Floral fine art from Mill House.
Bottom: A luxurious card from GBCC's new Laurence LlewelynBowen range.
PRODUCT DIRECTORY l PRODUCT DIRECTORY l PRODUCT DIRECTORY Tel: 01638 569050 www.abacuscards.co.uk Email: info@abacuscards.co.uk THE GREATEST COLLECTION OF GREETING CARDS IN THE WORLD To appear in the Product Directories contact Warren Lomax T: 020 7700 6740 email: warren@max-publishing.co.uk or contact Tracey Arnaud T: 07957 212 062 email: traceya@max-publishing.co.uk 01565830546 www.bexyboo.co.uk 01565 830 546 @BexyBooLtd BexyBooLtd @BexyBooLtd Tel: 0115 929 4776 enquiries@bugart.co.uk Order Online www.bugart.co.uk Publishers of quality blank greeting cards To appear in the Product Directories contact Warren Lomax T: 020 7700 6740 email: warren@max-publishing.co.uk or contact Tracey Arnaud T: 07957 212 062 email: traceya@max-publishing.co.uk To appear in the Product Directories contact Warren Lomax T: 020 7700 6740 email: warren@max-publishing.co.uk or contact Tracey Arnaud T: 07957 212 062 email: traceya@max-publishing.co.uk PROGRESSIVE GREETINGS WORLDWIDE 101
Innovative high quality gift wrap, gift bags, tissue paper and accesssories galore for all seasons and occasions.
sales@glick.co.uk glick.co.uk trade.glick.co.uk
To appear in the Product Directories contact Warren Lomax
T: 020 7700 6740 email: warren@max-publishing.co.uk or contact Tracey Arnaud
T: 07957 212 062 email: traceya@max-publishing.co.uk
from the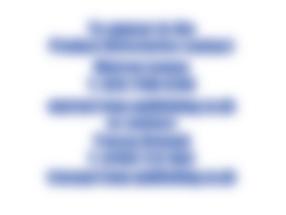 Including firmfavourites and brand new designs
Brands include: Keepsakes,Words ofLove, Jelly Beans, Bella Rose, Champagne and many more
Tel: +44 (0)115 986 0115 customerservices@paperrose.co.uk www.writefromtheheart.co.uk
Hallmark Cards PLC Dawson Lane, Bradford, BD4 6HN UK&NI: 0800 90 20 900 ROI: 012 480 104 customerqueriesUK@hallmark.com
THE GREATEST COLLECTION OF GREETING CARDS IN THE WORLD
PRODUCT DIRECTORY l PRODUCT DIRECTORY l PRODUCT DIRECTORY Greetings Cards By MtiA Bl foor ib UK distr utor f Also acting as the excl Mountain Ar Blue +44(0)1243 792600 vices team or call our customer ser r..co.ukwwww..cbgtrader ade s can be placed on our tr Order s on r site Eid! derful n wo A ngdiSen YO O WISHES THE TRU THE WAY AND THE LIFE HEIS P sh olish o Ch nese Chinese o tock d | Rd r o on M eat e ort SK4 4 port SK4 4H a.co.uk kpor or n a sales@d sales@da 1 m 13 mail: av E 0161 6 Teel: T 1 0 0655 64 oor 65506 1 4 35 H S 4HY 135 HY ockp To appear in the Product Directories contact Warren Lomax T: 020 7700 6740 warren@max-publishing.co.uk or contact Tracey Arnaud T: 07957 212 062 traceya@max-publishing.co.uk THE GREATEST COLLECTION OF GREETING CARDS IN THE WORLD
@glickgiftwrap Glick Gift Packaging Ltd Unit 1 Allenby House European Ind. Park, Knowles Lane Bradford BD4 9AB
01274 655980
102 PROGRESSIVE GREETINGS WORLDWIDE
To appear in the Product Directories contact Warren Lomax
T: 020 7700 6740 email: warren@max-publishing.co.uk or contact Tracey Arnaud
T: 07957 212 062 email: traceya@max-publishing.co.uk
CHARITY GREETING CARDS
One of the UK's leading publishers of Charity Greeting Cards. Impress offers a wide collection of images, including fine art, graphic, photographic and cute. We also offer a bespoke design service for bulk orders and/or mail order fulfilment.
To appear in the Product Directories contact Warren Lomax

T: 020 7700 6740 email: warren@max-publishing.co.uk or contact Tracey Arnaud
T: 07957 212 062 email: traceya@max-publishing.co.uk
PRODUCT DIRECTORY l PRODUCT DIRECTORY l PRODUCT DIRECTORY
)
Appledown
Barton
New Dover
Canterbury, Kent CT1 3TE Tel:
811 611 Fax:
Impress Publishing
House
Business Park
Road
01227
01227 811 618 email: info@impresspublishing.co.uk
merchandise Seasons Spring and Christmas of range Full cards. greeting Humorous and Art Handmade, Occasions, Special Relations, Birthday, quality of range innovative and exciting An om 520100 01799 F: 520200 01799 T: What Nature, of Art Do Away, Drift Flow Men, for Pizazz E Limited Pizazz G Pizazz Pizazz, Brand na Walden, Saffron H ll, Shire House, Cloudesley P ames turePic a t odle, Press, er dition, allery, 3FB CB11 + e planning Bespok e t servic ea ands, Gr t br Grea departments. d e car omplet eloping c redev o s t y om smaller displa Fr equirements. planning r our e can help with all y W www.noeltatt.co.uk sales@noeltatt.co.uk 7 811 600 0122 @NoelTTaattGroup THE GREATEST COLLECTION OF GREETING CARDS IN THE WORLD All our cards are supplied on consignment,so you only pay for what you sell. We also supply card fixtures and spinners free-on-loan. We replace slow sellers and damaged stock free of charge. We merchandise regularly, so you don'thave to. THAT'S WHY WE'RE ORIGINAL! originalposter.com 01932 267 300 To appear in the Product Directories contact Warren Lomax T: 020 7700 6740 email: warren@max-publishing.co.uk or contact Tracey Arnaud T: 07957 212 062 email: traceya@max-publishing.co.uk PROGRESSIVE GREETINGS WORLDWIDE 103
PRODUCTS: World's leading publisher of high quality plastic greeting cards. Also an extensive range of quality greeting cards covering Everyday, Occasions, Christmas and Spring seasons.
BRANDS: Cherished Thoughts, Sweet Sentiments, Buddies Always, Symphony, Thinking of You, Style, Special Wishes, Special Times, Young Editions, Groove Sensations, Forever Blessed, Grey Skies, Classics.

Products:
& Bows
PRODUCT DIRECTORY PRODUCT DIRECTORY ) year round l al ( S end L ove e paperbirdpublishing.co.u 085 138 0208 6 t: k the home of fabulous cards! pp paperlink... k @paperlinkcards Paperlinkcards 356 Kennington Rd London SE11 4LD T 020 7582 8244 info@paperlink.co.u www.paperlink.co.uk G i C d reetting ar s i ww info w. o@ pas @pas ell sel pu lpu blis ublis hin shin g. ng com com m info@passel ublisshinng..com Quality Greeting Cards 01423 876311 www.peartreeheybridge.co.uk Peartree Small Ad.indd 624/02/2022 15:52 info@papersheddesign.com www.papersheddesign.com tel: 0118 9744283 t itefromtheHear Wr andsinclude: Ke Ex q uisite Desi g n s y more Lucy Ledger plus ma n Tupper Clare s Guild Desi g ne r Ca p isco Marzi p an, tisan , Ar tgroupcards.co.uk www.ar .co.uk www.paperrose .co vices@paperrose ser customer +44 (0)115 986 0115 : Te Tel: uk
6 Heron Trading Estate Alliance Road, Park Royal, London W3 0RA T: 0208 385 4474 F: 0208 385 4471 E: info@Xpressyourselfcards.co.uk WWW.XXPRESSYOURSELFCARDS.CO.UK
THE GREATEST COLLECTION OF GREETING CARDS IN THE WORLD
OF
METHOD
SALE: SENSATIONS –Direct to retail XPRESS YOURSELF –Now one of the leading wholesale publisher suppliers in the UK
Blossom
Card
Greetings Impressions In Touch Isabel s Garden Planet Happy Sentiments With You In Mind Word Play Method of sale: Wholesale Distributors Simon Elvin Limited Wooburn Industrial Park, Wooburn Green, Bucks HP10 0PE Tel: 01628 526711 Fax: 01628 531483 www.simonelvin.com mail@simonelvin.com 104 PROGRESSIVE GREETINGS WORLDWIDE
Greetings Cards, Gift Wrap, Gift Bags, Social Stationery, Partyware Brands:
Essentials
EUROPE'S LEADING GREETINGS CARDS, PARTY PRODUCTS, GIFTS, CANDLES, TOYS, STATIONERY AND FLORIST SUNDRIES DISTRIBUTION CENTRE 75000 SQ FT
CRESCENT, WALSALL, WEST MIDLANDS. WS1 4NG 01922-646666
THE GREATEST COLLECTION OF GREETING CARDS IN THE WORLD
Enquiries: warren@max-publishing.co.uk
co.uk ds-n-wishes ds-nan ds f Season fer a ff We of f mail:inf W high N eb: www foo@wor We w..wor COMPREHE range of Greeting Car ALL Occasions, CHRISTMAS Sale: T Teel:01942 233201
& an extensive range of superior quality, design-led Greeting Cards for all occasions, Spring Seasons & Christmas. O rd e r s c an be pla ce d o n ou r t rad e r s i te www.cb g t rad e r.co.uk o r c all ou r custo m e r se r v i ces te am o n + 44 (0) 1 2 4 3 7 92600 Market Leaders in entimen
of Sale: Direct to Retail PROGRESSIVE GREETINGS WORLDWIDE 105
www.greetingshouse.co.uk info@greetingshouse.co.uk MON,WED,FRI 8.00am-4.45pm TUES,THURS
SAT,SUN
or Tracey Arnaud traceya@max-publishing.co.uk
Verse
Method
BESCOT
8.00am-7.45pm
8.00am-1.45pm
DIRECTORY OF WHOLESALE PRODUCT DIRECTORY l PRODUCT DIRECTORY
106 PROGRESSIVE GREETINGS WORLDWIDE DIRECTORY OF WHOLESALE l DIRECTORY OF WHOLESALE • BAG E L POSTAB M O C GAB E L BATSOP M O C BAGS Manufacturers of 30% recycled cont ent packag T Thhe Mad Baggers ging www.transrappackag sales@transrap.c 01773 537 30 YEARS E EXXPERIENCE - QUA EXTENSIVE STOCK RANGE - QUICK CALL US TODAAY Y BDP ing.co.uk o.uk 7810 ALIT Y SERVICE Y K DELIVER ASSURED To appear in the Product Directories contact Warren Lomax T: 020 7700 6740 warren@max-publishing.co.uk or contact Tracey Arnaud T: 07957 212 062 traceya@max-publishing.co.uk WALES BAGS CLASSIFIED l CLASSIFIED LONDON Enquiries: warren@max-publishing.co.uk or Tracey Arnaud traceya@max-publishing.co.uk
Polypropylene & biodegradable bag specialists




Over 40 years quality service to the trade Hotfoiling also available
T 01206 396209
E sales @badgerconverters.co.uk www.badgerconverters.co.uk
We've been p clarity and high q 01274 220 220 wwww.wrapid.co.uk sales@wrapid.co.uk
producing bags of high quality for over 30 years.
BAGS
GREETING CARD
GIVE YOUR OIL B FOIL L A ARDS, N EN L LARITYBA H ALEND TY D Y A TREA V K OCKING G NG BL TWORK ND D W RS AND AR ARS A OR GREETING G GS F S R G ATTMENT IP ESPOKE K AND B BE AND BES O X XTENSIVERANG RA SIV XTE fulcrumfilms.c w AN o 2 fululcrummfillmms 1228 5605 0 5 A O 28 60 OD 56 US CALL T S KE LL 8 CAL CA VER V D N C 2 ATTED AUT NEW OMA TUR ACTURE U TURE E KS CKSIZES UF O ANU E M GEOFS GE OF MANUF .uk uk 26 6 Y ZES S SIZ K T F S VICE ING SER PP D WRA CLASSIFIED l CLASSIFIED l CLASSIFIED l CLASSIFIED l CLASSIFIED CRAFT & ORNAMENT O.UKCO 908 7886 MORE 6 POPULARGRE 50+ WH AV THAN50COLOURS ETINGSCARDSIZES ITESIZES IN STOCK VELOPES AVVAAILABLE ANDSEAL CLOSURE T / 140GSM/120GSM GHTNEONCOLOURS OOKS & STATIONERY we make Envelopes .UK O@ENVE C W ENVE BESPOKEEN PEEL RECYCLED/KRAF 11 SUPERBRI P W R T PLEASEGET INTOUCH FOR YOUR COMPLIMENTAARY Y ENVELOPEORNOTEBOOK SWAATCH PAACK BESPOKE NOTEB EN RECYCLED PAPER ORDER ON LINEAT: www.regentenvelopes.com 01274 583000 sales@regentenvelopes.com FOR ALL YOUR ENVELOPE NEEDS! Largest range of in-stock colours Over 400 Bespoke Envelope Sizes 8 Sizes Permanently in Stock 100% Recycled PaperAvailable Stock & Bespoke Cello Bags Peel & Stick Envelopes Bespoke Service on Request PROGRESSIVE GREETINGS WORLDWIDE 107



108 PROGRESSIVE GREETINGS WORLDWIDE CLASSIFIED l CLASSIFIED l CLASSIFIED l CLASSIFIED TODAY ALL US PAPER A RECYCLED ock t elopes in s v t en af cled & kr recy ock t izes in s d s tings car ree 0 popular g elopes v quality en high f er actur fa Manuf C 10 78 73 53 701 co.uk ap. ansr tr sales@ ng.co.uk agi k appac ansr tr ww 1 s o w ENVELOPES l ENVELOPES l ENVELOPES O.UKCO 908 7886 MORE 6 POPULARGRE 50+ WH AV THAN50COLOURS ETINGSCARDSIZES ITESIZES IN STOCK VELOPES AVVAAILABLE ANDSEAL CLOSURE T / 140GSM/120GSM GHTNEONCOLOURS OOKS & STATIONERY we make Envelopes .UK O@ENVE C W ENVE BESPOKEEN PEEL RECYCLED/KRAF 11 SUPERBRI P W R T PLEASEGET INTOUCH FOR YOUR COMPLIMENTAARY Y ENVELOPEORNOTEBOOK SWAATCH PAACK BESPOKE NOTEB EN RECYCLED PAPER ORDER ON LINEAT: www.regentenvelopes.com 01274 583000 sales@regentenvelopes.com FOR ALL YOUR ENVELOPE NEEDS! Largest range of in-stock colours Over 400 Bespoke Envelope Sizes 8 Sizes Permanently in Stock 100% Recycled PaperAvailable Stock & Bespoke Cello Bags Peel & Stick Envelopes Bespoke Service on Request Enquiries: warren@max-publishing.co.uk or Tracey Arnaud traceya@max-publishing.co.uk FLITTERING FOR ALL YOUR FLITTER REQUIREMENTS Unit 1, Industrial Estate East Hanningfield Chelmsford Essex, CM3 8AB ABL Foil Ltd Contact DAVID JIGGINS Tel: 01245 400104 Email: david@abl-ltd.co.uk PRINTERS Enquiries: warren@max-publishing.co.uk or Tracey Arnaud traceya@max-publishing.co.uk Hello Cards are FSC approved digital printers, offering high quality print at competitive prices, working with both large and small publishers. Contact us to discuss your requirements. T 01274 305832 E info@hellocards.co.uk www.hellocards.co.uk Additional Services • Foiling with no dies • Distribution • Inhouse fulfilment • Wiro Bound Notebooks



PROGRESSIVE GREETINGS WORLDWIDE 109 GREE THESPECIALIST TINGSCARDPRINTER www.herbertwalkers.co.u o@herbertwalkers.c o Email:in 4531828 4Teel:0127 f D P F D Embossing Foiling tPrin t Litho Prin Digital uk co.uk Distribution acking Flittering Die-cutting CLASSIFIED l CLASSIFIED l CLASSIFIED l CLASSIFIED l CLASSIFIED PRINTERS l PRINTERS l PRINTERS l PRINTERS PJ PRINT LONDON The Capitals Only Specialist Greeting Card Printer All Industry Finishes Available In-House Including Laser Cutting The Print Works Colville Road, Acton, London, W3 8BL E-mail: sales@pj-print.co.uk Tel: 020 8993 5160 www.pj-print.co.uk

110 PROGRESSIVE GREETINGS WORLDWIDE CLASSIFIED l CLASSIFIED l CLASSIFIED l CLASSIFIED l CLASSIFIED PRINTERS l PRINTERS l PRINTERS l PRINTERS M y a el r ou n d GE/ /SELL/ MANA TE/MARKET AT CREA With an excellent reputation we work SS THE BUSINE W GRO as an integral part ofyour team bringing xFa lTe arehousing LB W Raymond Mobile L Ly ynda WAREHOUSING & DISTRIBUTION PROGRESSIVE GREETINGS WORLDWIDE 69


DISPLAY AND SPINNERS CLASSIFIED l CLASSIFIED l CLASSIFIED l CLASSIFIED l CLASSIFIED WAREHOUSING & DISTRIBUTION N.Smith Box.indd 1 21/05/2020 12:02 111 PROGRESSIVE GREETINGS WORLDWIDE