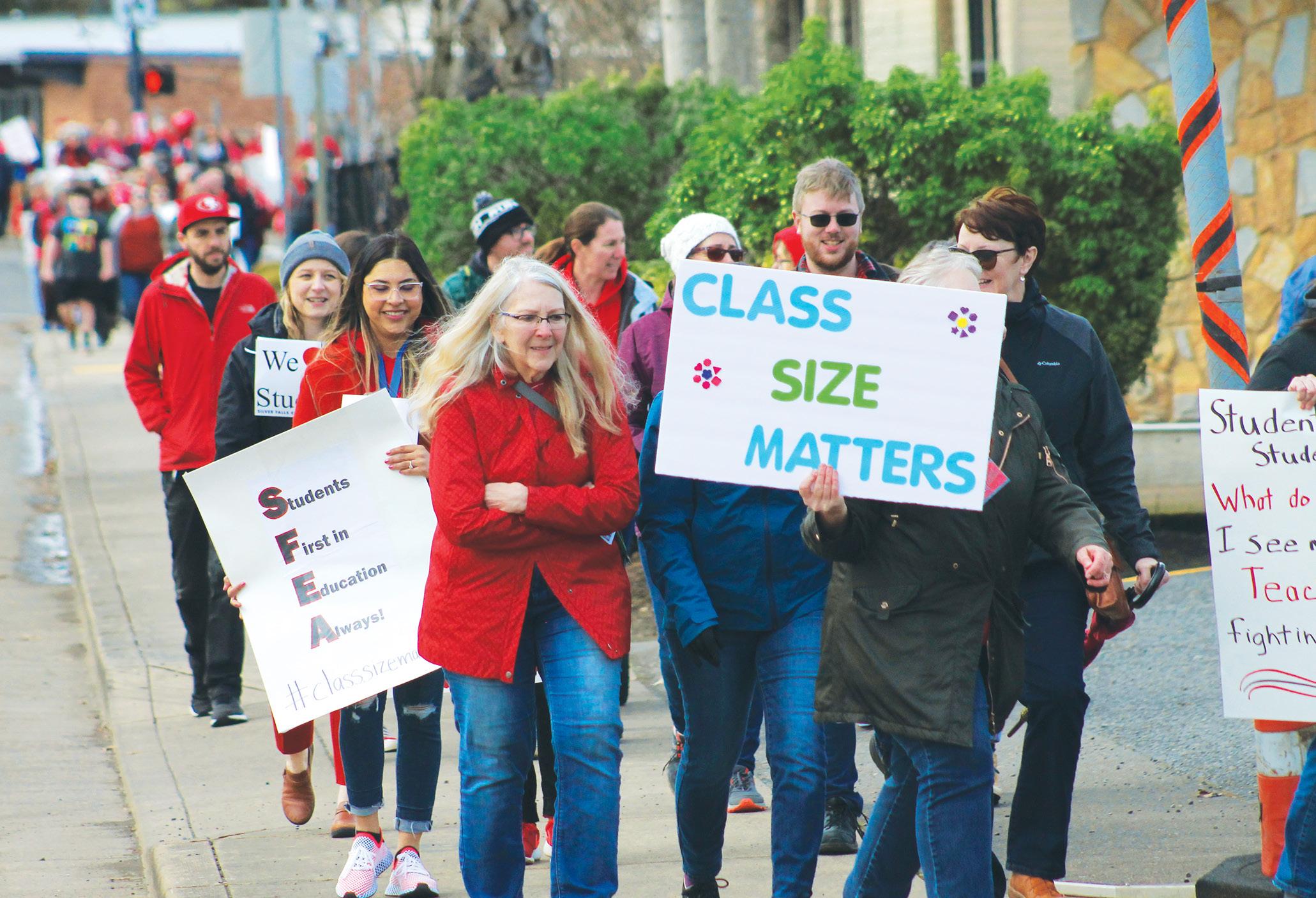 Our Town P.O. Box 927 Mt. Angel, Or 97362 COMMUNITY NEWS POSTAL CUSTOMER ECRWSS Sports & Recreation Softball, baseball season update – Page 17 PRSRT STD US POSTAGE PAID PORTLAND, OR PERMIT NO. 854 Arts & Entertainment Muralist pays tribute to Pratum's late landmark – Page 10 Looking Back Benedictine Sisters –Finding a path amid obstacles – Page 12 Teachers take to the streets – Page 6 Vol. 20 No. 8 Serving Mt. Angel, Silverton and Scotts Mills April 2023
acres, Ridge Top farm, valley views, 1696 sq. ft home, needs TLC, barn, shed, pasture. 42820 Mount Pleasant Dr., Scio. MLS#794561
$824,000
acre farm, 1 BD, 1 BA. home, pastoral views! 63 acres planted in grass seed plus timber land. 33950 Bellinger Scale Rd., Lebanon. MLS#794268
$595,000
acres buildable, Valley views! Standard septic approved. Quality Dory & Nekia soils. 42480 Mount Pleasant Dr., Scio. MLS#794562
$449,000
27.50 acres, creek, 30-year old timber. Excellent investment. Buildable. Crooked Finger Rd. Scotts Mills. MLS#785744
$848,000 21.20 acres, 3 bedrooms, 1 ba. lodge style home, 24x48 shop with water & power. 20 yr.plus timber, borders BLM. Seller contract. 20739 Hazelnut Ridge Rd. NE, Scotts Mills. MLS#802816
$799,000
Investors, 64.41 acres, 3 adjoining homesites, 2 @ 5 acres, 1 @ 54 acres. Kingston-Lyons Dr., Stayton. MLS#788228
$760,000 Renovated, single level home, 4 bd, 2ba, 2437 sq ft, on 1.02 acres. Mt Hood Views! 16826 Butteville Rd. NE, Woodburn. MLS#791368
$645,000
3.85 acres. Prestige Estate property, path of progress potential. 835 Grouse St. NE, Silverton. Sellers will consider carrying a contract.
MLS#770597
$699,000
Beautiful renovated Craftsman Home, 4 bd, 2 ba. 1900 sq ft. on 1.30 acres. Outstanding Valley Views! Cell tower income included. 14448 Evans Valley Rd. NE, Silverton. MLS#792811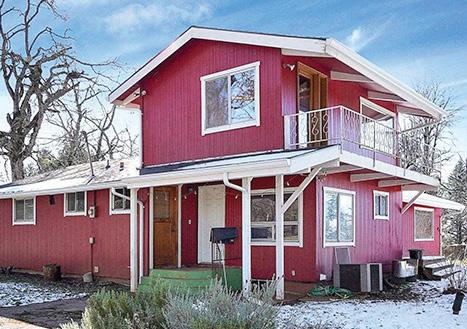 $595,000
120.50 Acres, Recreation or Timber land, Reprod Timber, road system, Ideal for RV/ Campsite. Maple Grove, Molalla. MLS#802319
$649,000
Renovated & updated Craftsman Home, 4 bed, 2 ba. 2784 sq. ft. 30x40 shop, Custom fence & gates. 295 Cleveland St., Mount Angel. MLS#793598
Price Reduced $339,000
2 acres buildable homesite, views! Approved for standard septic & well. 7685 Dovich Ln SE, Turner. MLS#778883
$285,000
3.080 acres, private building site in city limits, maybe dividable. SW exposure. Standard Ave., Brownsville. MLS#777782
$535,000
3 bed, 1 ba. vintage home, on 4.41 acres. farm bldg. Dividable & buildable. On the edge of Silverton. 15056 Quall Rd., Silverton. MLS#799863
$127,500 Buildable residential lot, 7650 sq. ft. City water and sewer available. Property has iconic water tower located on it. 617 Keene Ave. Silverton. MLS#802507
2 • April 2023 ourtownlive.com Our Town Life LICENSED IN OREGON AND SERVING YOU FROM OFFICES IN SILVERTON, NEWBERG AND M c MINNVILLE 216 E. Main St., Silverton • Office: 503-874-1540 www.TheBellaCasaGroup.com Buy. Sell. Be Happy.
157
$995,000
108.45
114
ACREAGE
NEW!
Joe Giegerich Broker 503-931-7824 Dana Giegerich 503-871-854 email: JoeGiegerich01@gmail.com Joe & Dana Giegerich More New Listings Coming Soon! Under Contract
Contract SOLD! SOLD! SOLD! SOLD!
Under
On the Cover
and their supporters march to downtown Silverton April 4 from Silverton Middle School.
Election Time!
Ballots have been mailed out! If you are an active Member and do not receive one by April 20, please contact the Silverton Senior Center. Deadline to vote is April 21, 2023.
Huge Thanks!
... to those who helped get the Election mailing done and out... Connie Barkley who truly organized and agonized over it, and Tracy Duerst, Nellie Graves, Kathy Hunter, Dixie Springer, Rose Hope, Mary Cumins, Cande Pressnall, Kay Strobel, Sue Rivoli, Joann Brown, Bob Wells and Silverton Realty!
Spring Tea
in honor of Mother's Day is Saturday, May 13, 2023 from 2 – 4 p.m.
Tickets are $15 and will be on sale April 17 at the Silverton Senior Center at 115 Westfield St. Limited tickets available.
April Programs + One Reminder!
Monday, April 17
5:30 p.m.: Life Coach & Retirement with guide, Annette Jensen presenting topics related to Retiring Joyfully. $35
6:00 p.m.: Suzy Lindgren of Joyful Solutions will be presenting "Detoxify & Thrive." Free!
Thursday, April 20 at 4:30 p.m. is American Sign Language Class for $20
More Thanks!
... to Trish Jensen, The Oregon Garden, Silverton Grange, Barn Dog Quilts, Silverton Garden Club, Jo Aerne, Erin Gruetzman & Little Sunshine Flower Farm, Betty Layne, Kay Strobel, Dixie Springer, Mary Cumin sans Cande Pressnall for participating and helping with the Plant & Yard Art Sale, and Al's Garden & Home Center for donating the Door Prize!
www.silvertonseniorcenter.org
Have
NE SALEM – Spacious 4BR, 2.5BA, 2 story home with double garage. Kitchen appliances include gas range, refrigerator, dishwasher. Loft area at the top of the stairs, Fenced backyard with patio. 1,880 SF of beautiful home! NO PETS & NO SMOKING $2,790/mo
SILVERTON – Very clean 2BR, 2.5BA condo in Silverton's Hawthorne Village. Single garage, new range and dishwasher, refrigerator, washer and dryer. New carpet, fresh paint. Landscape maintenance included. Tenant pays all utilities. NO PETS & NO SMOKING please $1,850/mo
SILVERTON – Nice 2BR, 2BA duplex in Hawthorne Village. Kitchen appliances, attached dbl garage, landscape maintenance included. Lots of trees, parklike setting and walking paths. NO PETS & NO SMOKING please $1,850/mo
Our Town Life ourtownlive.com April 2023 • 3 Civics 101 Silvertonhit with DEQ fine ........ 4 MASD bond focuses on needs .... 5 Teachers union holds first rally ... 6 School district candidates weigh in on negotiations ......... 7 Something to Do Volunteer projects for Earth Day ............................... 8 Something to Celebrate Teacher awarded 'Classroom of the Month' by KPTV .............9 Arts & Entertainment Preserving memories of Pratum's lost grain elevator ... 10 Business Curbside Kitchen goes Italian .. 11 Looking Back Benedictine Sisters –the origin story ..................... 12 Silverton's railroad bridge turns 100 .............................. 14 Legal Matters ........... 13 Passages ....................... 16 Sports & Recreation Young team, good prospects .. 17 A Slice of the Pie...... 18 Marketplace .............. 18 Our Town P.O. Box 927 Mount Angel, OR 97362 401 Oak St. Silverton, OR 97381 503-845-9499 ourtown.life@mtangelpub.com ourtownlive.com Our Town mailed free to residents and businesses in the 97362, 97375, 97381 zip codes. Subscriptions for outside this area are $48 annually. The deadline for placing an ad in the May 1 issue is April 20. Thank you for spending time with Our Town. Your comments and suggestions are always welcome. Jim Kinghorn Advertising Director Paula Mabry Editor & Publisher DeeDe Williams Office Manager Steve Beckner Custom Design Tavis Bettoli-Lotten Designer & Copy Editor James Day Sports Editor & Reporter Janet Patterson Distribution Melissa Wagoner Reporter Stephen Floyd Digital Editor & Reporter Sara Morgan Datebook Editor Contents
Association
STEPHEN FLOYD
Teachers with the Silver Falls Education
Shakes • Drinks
Daily II
8
McClaine St. Silverton 5o3-874-4oI2 NOW OPEN!
AREA SENIORS, INC.
Burgers & Fries
Open
am-
pm 4O2
SILVERTON
Vivian Caldwell 50 3-873-7069 Property Manager yourhomepm@gmail.com www.yourhomepm.com a home to rent? Call us!