A Saudi Vision of Mineral and Energy Transition
Climate Justice in the Saudi Context
Sweden's Chances to Join NATO Remain to Be Seen
www.majalla.com Issue 1940- January- 20/01/2023 2 AWeeklyPoliticalNewsMagazine www.majalla.com Issue 1940- January- 20/01/2023
A Weekly Political News Magazine
Shakira:
The Legendary Columbian Singer and Dancer
Almost seven months have passed since both Sweden and Finland applied to join NATO on May 16, 2022. Two months later all NATO member states signed the Accession Protocol for them, except for Hungary and Turkey. With Hungary scheduling its approval early this year, Sweden still has to fulfill Turkey's demands. Suzan Quitaz writes that although the Swedes have made a number of concessions, Ankara insists on more demands, which Swedish officials say their country "cannot accommodate."
Dalia Ziada highlights the most recent under-theradar visit paid by a US top spy to Libya. The visit which reportedly included meetings with politicians from both western and eastern Libyan parties seems to have more implications with regards to the current stalemate and the postponed elections. Ziada links the US renewed interest in Libya to the global conflict between the West and Russia, in view of Russia's interest in the same area.
In Economy, Ahmed Taher writes about the International Mining Conference which concluded in Riyadh last week. The event represents one of the most important global initiatives searching for solutions to the challenges facing the world in the areas of advanced industry and the goals of transition towards clean energy and zero carbon.
Relevantly, in Society Section, Motasem Al Felou writes about KSA attempts at achieving climate justice which is focused on anthropocentric policies to boost rights and opportunities for residents of rural areas, women and children.
Read these articles and more on our website eng. majalla.com. As always, we welcome and value our readers' feedback and we invite you to take the opportunity to leave your comments on our website.
A Weekly Political News Magazine www.majalla.com/eng
Editor-in-Chief
Ghassan Charbel
The Editor Mostafa El-Dessouki
HH Saudi Research and Marketing (UK) Ltd
10th Floor Building 7 Chiswick Business Park 566 Chiswick High Road London W4 5YG
Tel : +44 207 831 8181Fax: +44 207 831 2310
- ةكم قيرط - تارمتؤلما يح - ضايرلا اهل صخرم ىصصختلا عطاقت +44 207 831 8181 :ندنل - 4419933 فتاه :ضايرلا ،www.alkhaleejiah.com :ينورتكلإ عقوم hq@alkhaleejiah.com :ينورتكلإ ديرب + 9714 3 914440 :يبد ،920 000 417 : ةكلملما لخاد نم +44 207 404 6950 :ندنل +00764 537 331 :سيراب +966 11 441 1444 : لودلا فلتخم نمو ينلاعلإا ليكولا Editorial 2 20/01/23
A Weekly Political News Magazine
4 20/01/23
Issue 1940- January- 20/01/2023 A Weekly Political News Magazine 5 20/01/23 50 At 52, Qatar's 'Superman' Al-Attiyah Wins His Fifth Dakar Rally Title «Ghost Season,» by Fatin Abbas 38 The Metaverse is Already Here 56 20 I Spy a Geopolitical Opportunity 48 'Saint Omer' : A real-life Murder Trial Becomes a Singularly Moving Courtroom Drama 58 Stopping Pain Before It Turns Chronic The Dawn of Stakeholder Geopolitics 24
napshot
Entertainment City in Riyadh
A picture shows the Boulevard entertainment city in the Saudi capital )Riyadh, on January 16, 2023. / AFP
6 20/01/23
S
7 20/01/23
napshot
Switzerland Light Festival
The light project 'Aeon' by Projektil from Zurich is on display inside the Jesuit Church during a media tour of the Lilu Light Festival in Lucerne, Switzerland, 12 January 2023. Around 16 light art projects will be presented at the Lucerne Light Festival from 12 to 22 January 2023. EPA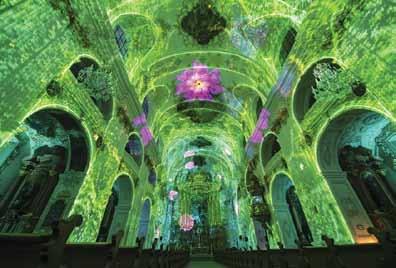 8 20/01/23
S
9 20/01/23
EGYPT
Egypt is seeing good investor appetite for stakes in its state-owned enterprises, the country's planning minister said on Wednesday, as the government pursues partial privatizations to drum up funds after a sharp fall in the value of its currency.
Egypt, faced with a currency crunch exacerbated by the war in Ukraine, recently started a $3 billion IMF program that calls for reducing the state's footprint in the economy, liberalizing the exchange rate, and rationalizing spending.
It includes a goal of raising $2-2.5 billion by mid-year from sales before any initial public o erings on the stock market, a target Planning Minister Hala al-Said told Reuters Egypt was on track to reach.
LEBANON
Lebanon will soon appoint a new prosecutor in a stalled corruption probe into the central bank governor, a move that could delay responses to cooperation requests by European investigators conducting their own inquiry, a senior judge said.
Ghassan Oueidat, Lebanon's top prosecutor, told Reuters on Tuesday the new prosecutor would be named "in the coming days" and would be tasked with ling charges against governor Riad Salameh before referring the case to an investigative judge.
SAUDI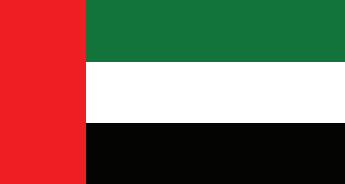 Saudi Arabia's Wednesday provides assistance previously unconditionally.
"We used without strings that," Mohammed Economic was encouraging make reforms.
"We need people, we same, to do we want you
10 20/01/23
Arabia's nance minister said on Wednesday the kingdom is changing the way it assistance to allies, shifting from previously giving direct grants and deposits unconditionally.
to give direct grants and deposits strings attached and we are changing Mohammed al-Jadaan said at the World Forum in Davos, adding Saudi Arabia encouraging countries in the region to reforms.
to see reforms. We are taxing our we are expecting also others to do the do their e orts. We want to help but you also to do your part."
SAUDI ARABIA UAE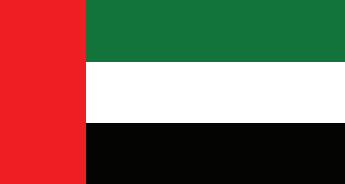 The United Arab Emirates is in early discussions with India to trade non-oil commodities in Indian rupees, Emirati Minister for Foreign Trade Dr Thani Al Zeyoudi said on Thursday.
IRAQ
A stampede near a soccer stadium in the city of Basra in southern Iraq killed one person and injured dozens on Thursday, when thousands of fans were trying to enter the stadium, the state news agency reported.
Iraq is hosting the Arabian Gulf Cup for the rst time in 40 years and was due to play the nal match against Oman on Thursday.
The Arab Gulf Cup Football Federation is considering postponing the nal match or moving it to another country if the security situation does not improve, Basra governor Asaad Abdel Amir told Reuters.
IRAN
Iran warned on Thursday that the European Union would "shoot itself in the foot" by listing the Revolutionary Guard Corps as a terrorist entity, Foreign Minister Hossein Amirabdollahian told the EU's High Representative for Foreign A airs Josep Borrell, state media said.
"We have repeatedly said the Revolutionary Guards are a formal and sovereign organization whose role is central for guaranteeing Iran's security. Steps taken by the European Parliament to list the organization as terrorist are in a way a shot in the foot of Europe itself," Iran's foreign minister said.
11 20/01/23
A WEEK ACROSS
BRAZIL.
U.S.
The seventh consecutive atmospheric river since Christmas dumped more rain on Northern California on Wednesday, o ering little relief for a state already battered by oods, gale-force winds, power outages, and evacuations of entire towns.
Downtown San Francisco recorded a phenomenal 13.6 inches (34.5 cm) of rain from Dec. 26 until Wednesday morning, while San Francisco International Airport, the city of Oakland, and the city of Stockton all recorded 16-day records over the same period, the National Weather Service said.
Brazil's government does not intend to make changes to the country's central bank, Institutional Relations Minister Alexandre Padilha said on Thursday, seeking to appease markets after leftist President Luiz Inácio Lula da Silva's public criticism of the institution. "There is no predisposition on the part of the government to make any changes in its relationship with the central bank," he said on Twitter. Lula said in an interview with TV network GloboNews on Wednesday that the formal independence of the central bank, established by law in 2021, was "nonsense" and that the current in ation target hinders economic growth.
FRANCE.
Trains ground to a halt in France on Thursday, schools were shut and re nery shipments were blocked as workers walked o their jobs in an attempt to derail the government's plans to raise the retirement age by two years to 64.
The nationwide day of strikes and protests is a major test for President Emmanuel Macron, who says his agship reform, which opinion polls show is very unpopular, is vital to ensure the pension system does not go bust.
,
12 20/01/23
ACROSS THE WORLD
UKRAINE
CHINA. INDIA. to
An ally of President Vladimir Putin warned NATO on Thursday that a defeat of Russia in Ukraine could trigger a nuclear war, while the head of the Russian Orthodox Church said the world would end if the West tried to destroy Russia. Such apocalyptic rhetoric is intended to deter the U.S.-led NATO military alliance from getting even more involved in the war, on the eve of a meeting of Ukraine's allies to discuss sending Kyiv more weapons. But the explicit recognition that Russia might lose on the battle eld marked a rare moment of public doubt from a prominent member of Putin's inner circle.
Russia became the third-largest oil supplier to India in 2022, making up about 15% of total purchases, dragging down OPEC's share to the lowest in more than a decade, data obtained from industry sources show.
The number of COVID patients needing critical care in China's hospitals has peaked, health authorities said on Thursday, as millions travelled across the country for long-awaited reunions with families, raising fears of fresh outbreaks. There has been widespread scepticism over China's o cial COVID data since it abruptly axed anti-virus controls last month that had shielded China's 1.4 billion people from the disease for three years.
China said last Saturday that nearly 60,000 people with COVID had died in hospitals between Dec. 8 and Jan. 12 - a roughly ten-fold increase from previous disclosures.
13 20/01/23
over story
By Suzan Quitaz
On Sunday, January 8, 2023, in Sälen, a small city in western Sweden, Swedish Prime Minister Ulf Kristersson held the an-
nual People and Defence conference. Pål Jonsson, the Swedish Defense Minister was present along with NATO Chief Jens Stoltenberg and Finland's Foreign Minister Pekka Haavisto.
14 20/01/23
C
to Join NATO Remain to Be Seen Kristersson: Turkey is asking for too much and some of its demands cannot be accepted by Sweden
Sweden's Chances
Turkey's demands on Sweden in anticipation of membership in NATO, were on the top of agenda during the conference. Almost seven months have passed since both Sweden and Finland applied to join NATO on May 16, 2022. Two months later, on July 5, 2022, all NATO member states signed the Accession Protocol for them, except for Hungary, which is due to ratify the countries' membership in early 2023. Turkey is the only country threatening to prevent Sweden and Finland from joining.
Nonetheless, even with Hungary's approval Sweden will continue find itself in a limbo with little prospect of becoming a NATO member any time soon. Membership will be months, if not years away. The reason is that Recep Erdogan, the Turkish president, is constantly laying more and more demands on Sweden's doorstep. "Turkey has confirmed that we have done what we said we would do, but it also says that it wants things that we can't, that we don't want to give them," Kristersson said at Sälen.
Sweden has already made a number of concessions to Turkey, including distancing itself and cutting aid to the "People's Protection Units" known as YPG, an armed Kurdish group based in Rojava (the Kurdish region in Syria). Sweden also lifted an arms embargo imposed on Turkey in 2019, following its military incursion into Rojava. In addition to stressing that it would work with Turkey to combat terrorism, Sweden has already shown its goodwill by extraditing a number of Kurdish and Turkish citizens to Turkey, allegedly involved in committing terrorist activities in Turkey. At a subsequent press conference in Sälen together with Defense Minister Jonsson, the Prime Minister chose to clarify that NATO discussions between Sweden, Finland and Turkey are going "very well." However, he told reporters, Turkey keeps adding new requests regarding issues that were not mentioned
in the earlier agreement between the negotiating partners. PM Kristersson was referring to Turkey's latest list of individuals it wants to see extradited from Sweden. This is the list on which Turkey has continually increased the number of people it wants extradited: first 33, then 45, then 73, according to unofficial lists published by media close to the Turkish government.
Kristersson made it clear to reporters that Swedish citizens will never be extradited to another country under any circumstances and that the law on extraditions is a judicial matter and not a political matter. The Turkish response to the Swedish PM's position that Sweden "cannot accommodate some of their demands" came a few days later, on January 14. President Erdogan's spokesman, Ibrahim Kalin, said that Turkish ratification of the countries' NATO bids depended on how quickly Stockholm fulfils the "counterterrorism" promises it made as part of a deal with Ankara, warning that this could take months.
SWEDES REJECT LEGAL CONCESSIONS
Support for Swedish NATO membership remains strong, according to a recent opinion poll conducted by the Swedish daily newspaper, Dagens Nyheter (DN). However, a very important takeaway from the poll is that Swedish voters totally reject any compromise of
15 20/01/23
Photo Credit: Vitalii Vodolazskyi/ Shutterstock
Sweden has already made a number of concessions to Turkey, including distancing itself and cutting aid to the "People's Protection Units", an armed Kurdish group based in Rojava.
over story C
Sweden's legal principles to appease Turkey.
The DN poll showed that 79% of Swedes want their government to stand up for the rule of law – even if that delays its NATO accession. 10% said Sweden should seek to join NATO as soon as possible even if it means compromising on its legal principles and 11% replied
they are not sure.
The basic Swedish position is that extraditions are a matter for the judiciary and not for political horse trading. Swedish law applies and what is considered a terrorist crime in Turkey is not always seen the same way in Sweden. For example, on Wednesday, January 11, a life-size effigy of President Erdogan was put outside Stockholm City Hall. The Turkish government was furious and on the following day Sweden's ambassador to Ankara was summoned. Turkey demanded the prosecution of those responsible for the incident.
Nicklas Källebring, an opinion analyst at Ipsos, said there remain strong convictions in the population that we should stand up for our legal principles.
Bülent Kenes is One of Ankara's Key Demands "No compromising on legal principles"
16 20/01/23
The Turkish government seems to be content with the "progress" Finland made to meet Turkish security concerns. However, the issue is far from concluded when it comes to Sweden.
]Turkish President Recep Tayyip Erdogan and Swedish leader Ulf Kristersson. AFP
NATO SecretaryGeneral Jens Stoltenberg (R) and Finnish Foreign Minister Pekka Haavisto (L) bump fists after holding a joint press conference after their meeting at NATO headquarters in Brussels on Jan. 24.
JOHN THYS/AFP VIA GETTY IMAGES
to win Turkey's ratification is also a position supported by the Swedish Bar Association. Back in November 2022, during a joint press conference with Sweden's PM Kristersson in Ankara, Kristersson kept pressing Erdogan about which "terrorists" he wants Sweden to extradite. President Erdogan named Bülent Kenes as one of Ankara's key demands in exchange for ratifying Sweden's membership to NATO.
Bülent Kenes is the former editor of the Turkish daily newspaper Zaman. Turkey accuses him of being a "terrorist" and involved in a 2016 coup attempt to topple President Erdogan.
On December 19, 2022, Sweden's Supreme Court ruled against the extradition, saying Sweden does not criminalize political views and adding there were "several hindrances" to send back Kenes. Judge Peter Asp said in a statement that some of the Turkish accusations against
Kenes are not crimes in Sweden, which, along with the political nature of the case and his refugee status, render it impossible to the grant the extradition request. Judge Asp added "There is also a risk of persecution based on this person's political beliefs. An extradition can thusly not take place."
In commenting on the court judgment, Swedish Foreign Minister Tobias Billström said, "If the Supreme Court declares that there are hindrances to an extradition in an individual case the government has to deny the extradition request." He continued and explained that, "We can't speculate on any potential effects on the NATO accession. Sweden's government has to follow Swedish and international law in extradition affairs, which is also laid out in the trilateral agreement."
Kenes, who now works for the Stock-
17 20/01/23
over story
holm Center for Freedom – an association founded by other Turkish dissidents in exile – expressed relief and said "It is not an unexpected decision. I have always repeated that I had 100% trust in the Swedish legal system and judicial system because Sweden has rule of law," Kenes said, while stressing that the al-
legations against him were "fabricated". He added, "I'm not a coup maker, I am not a terrorist. I am just a journalist. I am just a person doing his journalism in the framework of defending human rights."
DEFENSE TALKS WITH THE US
During the conference in Sälen, Stoltenberg did not directly reference Turkey's block on the process. However, he said that he was "confident that we will soon be able to warmly welcome [Sweden and Finland] as full members of NATO."
While Turkey continues to block Sweden's aspirations to join NATO, the Swedish government has set in motion the negotiation of a new defense deal with the US, a move that has angered Ankara.
Swedish Defence Minister Pål Jonson said his country seeks "even closer cooperation with the United States both bilaterally and within the framework of NATO..." with a deal that "…makes it
18 20/01/23
During the Sälen conference, Stoltenberg signalled that regardless of the accession process, Sweden and Finland are already being treated as NATO members in a host of areas including the alliance's defense clause.
Sweden's new prime minister Ulf Kristersson. (File/AFP)
C
easier for American troops to operate in Sweden." Jonson added that "The aim is to get more effective and faster support from the US in crisis or war situations."
During the Sälen conference, Stoltenberg signalled that regardless of the accession process, Sweden and Finland are already being treated as NATO members in a host of areas including the alliance's defense clause.
The Turkish government seems to be content with the "progress" Finland made to meet Turkish security concerns. However, the issue is far from concluded when it comes to Sweden. In a show of support to Sweden, Finland's Foreign Minister Haavisto told reporters in Sälen that "Finland is not in such a rush to join NATO that we can't wait until Sweden gets the green light."
As a matter of fact, one should not bet any money that a Turkish ratification of Swe-
den's NATO application is going to happen in the coming months. Firstly, Stockholm has made it clear to Ankara that it will not accept some of its demands. Secondly, there is also the issue of the timeframe for engaging in any meaningful negotiations. The Turkish presidential parliamentary elections are expected to take place in May. Without any doubt, President Erdogan will want to show to his voters that he will negotiate some great victories against those he labelled as "terrorists" before letting Sweden into the NATO family. Despite Turkey's expanding demands on Sweden, Ulf Kristersson remains confident that he will secure his nation's bid to join NATO. No one seems to know for sure when this will happen, but one thing is certain – Sweden will not be a NATO member when NATO leaders meet in Vilnius in July 2023
Majalla reached out to Mr. Bülent Kenes and the Stockholm Center for Freedom for a comment but none was received.
19 20/01/23
Moderate leader Ulk Kristersson (right) and Social Democrat leader Magdalena Andersson (left) at the announcement of Sweden's decision to join NATO. Photo: Henrik Montgomery/TT
Politics
I Spy a Geopolitical Opportunity
CIA director's quiet visit to Libya leads to questions about motive and timing
By Dalia Ziada
A reportedly under-the-radar visit to leaders of rival factions in Libya by CIA director William Burns last week has set tongues wagging and hopes fluttering. The scarcity of official statements and/or details on his visit, combined with his seniority, has led to a wave of questions over Burns' travel plans, after he reportedly visited rival political elites in both Tripoli and Benghazi.
Analysts wonder why the US is renewing interest in
20 20/01/23
this war-torn North African country, while Libyans wonder if such senior US intervention may help break a political stalemate and facilitate the elections twice blocked by politicians' power conflicts.
Burns is a seasoned US diplomat who has led tough missions in the Middle East and North Africa. He knows Libya well, first engineering a US rapprochement with Muammar Gaddafi's regime in 2004, then, in 2014, in his capacity as UnderSecretary of State, becoming the first US official to visit Libya since the terrorist attack on the US embassy in Benghazi in late 2012.
One month after his visit, a hellish civil war erupted across the country, while coincidentally as civil war ended in Libya in 2021, Burns was appointed CIA director by Joe Biden, with UN-brokered elections leading to a Government of National Unity (GNU).
HANDSHAKES AND COLD SHOULDERS
Looking at which Libyan politicians the CIA director chose to meet or cold-shoulder gives a clue as to US motives. For several years from 2014, both the Obama and Trump administrations were relatively neutral on the conflict, opting to mediate to achieve a working solution through envoys. Burns is the first senior US official to visit the country in the years since.
Libyan media reported that he held separate meetings with political leaders in Tripoli and in Benghazi. In Tripoli, he spoke to the GNU's Prime Minister Abdul Hamid Dbeibeh, Foreign Minister Najla Al-Mangoush, and the Director of Libyan Intelligence, Hussein Al-Ayeb. The GNU published photos from the meeting and mentioned in a statement that Burns "stressed the need to develop economic and security cooperation between Libya and the United States".
It also quoted Dbeibeh as vowing that his government was committed to hold elections to ensure long-term stability in Libya. Al-Mangoush wrote that her meeting with the CIA boss consisted of fruitful discussions on security cooperation, paving the way for political stability through elections in Libya.
Some local media reported that Burns met Khalifa Haftar, commander of the so-called Libyan Na-
tional Army (LNA) in Benghazi. These reports are unverified. Media platforms affiliated with Haftar publish nothing about the alleged meeting. An LNA spokesperson unusually declined to confirm or deny the news. Other reports claimed that Burns travelled to Benghazi for the sole purpose of meeting a handful of US military and CIA personnel working from a campsite on the outskirts of the city.
Pointedly, Burns did not meet with the designated leader of the parallel Government of National Stability (GNS), Fathi Bashagha, and his backers at the Tobruk-based parliament, including Aguila Saleh, the speaker of the parliament. Saleh is a close ally of Haftar who has used his legislative powers to press for greater political and economic concessions to Haftar.
The CIA director's choice to meet Dbeibeh and not Bashagha indicates that the US is ceasing its recent role as mediator between rival Libyan factions to instead will ally itself with the side that can best serve its interests in the region and beyond.
US INTERESTS
Some analysts have linked Burns' visit to the recent extradition of Lockerbie bombing suspects by the GNU. However, the visit seems to be more strategic than merely thanking Dbeibeh for his cooperation on a case from 1988. Indeed, his visit cannot be seen in isolation from the global standoff between east and west in Ukraine.
Renewed US interest in Libya could be linked to the cards that Libya can play in relation to America's security and economic competition with Russia and China. For instance, due to its geo-strategic
21 20/01/23
Analysts wonder why the US is renewing interest in this wartorn North African country, while Libyans wonder if such senior US intervention may help break a political stalemate.
William Burns, with Libyan Prime Minister Abdel Hamid Dbeibeh in Tripoli.
Politics
location, Libya could yet be the gateway for US influence in Africa, while at the same time a curb on the economic influence of China and the security influence of Russia. In both aspects, Africa is seen as a fertile but underdeveloped continental market, and the US wants in on it.
In December, Washington hosted a three-day gettogether called the US-Africa Leaders' Summit. Scores of political leaders from sub-Saharan and North Africa flew in, as did the commissioner of the African Union, to discuss ways to revive US socio-economic partnerships with the continent. At the time, a senior US official said the summit was "rooted in the recognition that Africa is a key geopolitical player and one that is shaping our present and will shape our future".
Alongside these factors, Libya is swimming in a wealth of fossil fuels. Its top international export is oil, gas, and related products which, in terms of value, is worth 32 times more than Libya's second biggest export, gold. Moreover, the wells are nowhere near dry. Libya has the highest volume of proven oil reserves in Africa, and the secondhighest volume of natural gas in the Mediterranean after Algeria. Such carbon wealth could well be of interest to the Americans, especially after OPEC+ countries refused to increase oil production to dampen the price hikes caused by Russia's invasion of Ukraine. Libya, a member of OPEC, produces 1.2 million barrels of crude oil per day, similar to that of wealthy Guld Arab states like Qatar and the United Arab Emirates. Dbeibeh told Burns that he would increase this to three million barrels per day. Libya already feeds Europe with natural gas via the Green Stream 540km offshore pipeline from Mellitah to Sicily, and from its unique and strategic position in the south of the Mediterranean, it can easily ship cargos of Liquified Natural Gas (LNG) north. There are only three countries who export more natural gas to Europe, and only 20 countries who export more to world markets. Energy reserves aside, Libya is a playground for competing states such as Russia, the US, and Turkey, much like Syria has become. In Syria, Turks and Russians are forging ties. Just last month,
22 20/01/23
Renewed US interest in Libya could be linked to the cards that Libya can play in relation to America's security and economic competition with Russia and China.
William Burns, with Libyan Prime Minister Abdel Hamid Dbeibeh in Tripoli.
that could see Ankara and Damascus
Such a development would serve Russia's interests in the Middle East and Ukraine.
Yet when it comes to Libya, Russia and Turkey are at odds, since they back rival factions (Russia backs Haftar, Turkey backs the GNU). Still, they have found an unofficial way to avoid clashes of interests or troops in Libya. By joining this playground, the US could disturb the equilibrium, perhaps even to the extent that it may strategically shake Russia's plans in Ukraine.
TOUGH PLAYGROUND
If the US enters the race for influence in Libya, it needs to tread carefully. For 12+ months, Libya has been stuck in a grave political stalemate that threatens the renewal of civil war at any moment. Hundreds of Libyans have been killed or injured in street fights by militias in Tripoli, mostly last summer. Political conflict between Dbeibeh and Bashagha was seen as the cue.
Dbeibeh has led the GNU interim government from Tripoli since March 2021. The GNU was elected in an UN-supervised process. The GNU's main mission is to reconcile Libya's east and west rivals, unite the armed forces held by both sides,
and hold presidential and parliamentary elections. When it failed to hold presidential elections in time, the Tobruk-based parliament asked Fathi Bashagha to head a new parallel government it calls the Government of National Stability (GNS). Some Arab countries, including Libya's neighbour Egypt, showed immediate support for the GNS, but Turkey continued to back the GNU. Dbeibeh refused to cede power and insisted that his government would not leave Tripoli until presidential and parliamentary elections were held. That led to clashes in the streets in 2021.
Following the Burns visit, the US will know that it needs to compromise power with both Russia and Turkey over Libya, even though the latter is a NATO ally whose relations with Russia are solid. On another level, the US will need to press Libya's politicians across east and west to agree to hold elections. Finally, it needs to work with mercenaries and militias. None of that will be easy.
Turkish defence minister Hulusi Akar and intelligence chief Hakan Fidan flew to Moscow to meet Syrian counterparts for security talks in a meeting
reconciled.
23 20/01/23
Protesters hold political banners and Libyan flags at Martyrs' Square in Tripoli, Libya. (Reuters/File)
Libya is a playground for competing states such as Russia, the US, and Turkey, much like Syria has become.
Politics
The Dawn of Stakeholder Geopolitics
By Børge Brende
Over the last few years, the world has experienced a gradual slide from cooperation to competition to conflict. The post–Cold War international order has been replaced, first by a period of intensifying global rivalry and then
by war in Europe. In this new and unsettled era, world leaders must adapt their understanding and practice of geopolitics because time is running out to address critical global challenges. In a year that began with conflict and warning signs of geoeconomic fragmentation, it was remarkable that November 2022 delivered a res-
24 20/01/23
Solving global problems cooperatively while remaining competitive
toration of U.S.-Chinese climate dialogue, a reaffirmation by the G-20 of the need for economic cooperation, and an agreement at the UN Climate Conference in Egypt that provided historic "loss and damage" climate adaptation funding for vulnerable countries. But such welcome news should not be taken as a sign that a retreat from geopolitical rivalry is underway or that a cooperative order can be fully restored. World powers still hold starkly different visions of what should guide global politics and are vying to shape the new world order accordingly. For this reason, current efforts at cooperation could prove fleeting, giving way to new rounds of conflict. In such a turbulent geopolitical climate, the question becomes, What can a framework for durable cooperation look like?
This question has gained even greater urgency against the backdrop of an ongoing pandemic, a potential global recession, heightened nuclear proliferation risks, and a "now or never" moment for addressing climate change. These challenges are cascading and creating what some analysts refer to as a global "polycrisis"—a situation in which multiple crises compound one another. Because the drivers of these crises are not confined to any one nation, addressing them requires leaders to come together to forge solutions despite the reality of broader geopolitical disagreement.
Simply put, leaders need to manage geopolitical competition in a way that preserves space to align with diverse parties on shared interests. The alternative, competing to define the era ahead but failing to untangle the knot of common challenges, will leave countries worse off in the long run.
Balancing competition and cooperation is a tall order. But there are lessons from the private sector, particularly regarding its growing embrace of stakeholder capitalism. Over the last decade, as governments were retreating from cooperation, the business community has been moving in the opposite direc-
tion—coming together to address common challenges while still competing vigorously in the marketplace.
AGE OF DISTRUST
As the unipolar, largely cooperative post–Cold War order recedes in the rearview mirror, world powers are competing to mold the era that will replace it. In the resulting mood of uncertainty, there is a danger that critical issues in need of collective action—from climate change to global economic risks to the COVID-19 pandemic—will go unaddressed. Yet this challenging geopolitical moment has also made it possible to imagine a new way of aligning interests, one that could help restore faith in global collaboration.
For a quarter century after the end of the Cold War, global collaboration was based on mutually agreed-upon "rules" of transnational relations. Countries worked together to advance shared interests, particularly on issues related to the economy, the environment, and technology.
To be sure, there were significant episodes of disagreement. But to a large extent, countries looked to maintain stability, security, and prosperity. During this time, the share of the world's population living in extreme poverty declined from over 35 percent to close to 11 percent. For the bottom 40 percent of global population, overall income increased by close to 50 percent. These results were largely possible thanks to a more integrated global economy.
birth of the World Trade Organization
25 20/01/23
The
The post–Cold War international order has been replaced, first by a period of intensifying global rivalry and then by war in Europe.
Preparing for the World Economic Forum in Davos, Switzerland
-Denis Balibouse / Reuters
Politics
in 1995 and China's entry to it in 2001 were illustrative of this cooperative economic ethos. Between 1992 and 2017, trade as a proportion of world GDP rose by almost half, and as the World Economic Forum has noted, trade and capital liberalization "brought the integration of markets and cross-border expansion of value chains to a new plateau." The coordinated global response to the 2008 financial crisis, including by central banks and G-20 countries, showcased the prevailing instinct for economic cooperation.
On climate change, a similar sentiment was evident in the 2015 Paris agreement, which
committed 196 parties to advancing farreaching climate targets and to "enhancing international cooperation for climate action." Technology added yet another layer to the fabric of global cooperation as the Internet connected countries in new ways and enabled new forms of collaboration. In 2015, over 40 percent of the world was connected to the Internet, up from about 15 percent a decade earlier.
But by 2020, the World Economic Forum was warning that an "expansion of geopolitics" was taking place. As cooperation waned and competition intensified, domains where countries had previously cooperated—including the economy, the environment, and technology—were turning into zero-sum zones of competition. For instance, traderestrictive measures such as tariffs reached historic highs in 2018—not just to protect domestic industries but also to challenge the very foundation of an integrated global economy.
Efforts to combat climate change have suffered from a similar cooperative breakdown. Instead of building on the momentum of the Paris agreement to accelerate climate action, many countries have sought to exploit
26 20/01/23
Dominika Zarzycka/ SOPA Images/ LightRocket via Getty Images
Coinciding with the rise of stakeholder capitalism has been the formation of purpose-driven partnerships across the business community.
newly accessible natural resources. And data technologies have been weaponized as never before, serving not to connect distant and diverse societies but to sow mistrust between and within them.
The challenge to cooperative systems, exemplified by the rise of nationalist political forces around the world, was born of a feeling in many societies that globalization and mechanisms of global cooperation were not solving shared problems but rather deepening inequities. The pandemic strained an already brittle global system.
As many countries turned inward and prioritized their domestic health needs—shoring up their own medical equipment and vaccine supplies—global follow-through on vaccine pledges fell short. Failure to mount a cooperative response to the pandemic only sowed additional mistrust in the global multilateral system.
A NEW KIND OF GEOPOLITICS
At a moment when global rivalry is running hot and support for globalization is cooling, a new period of cooperation in the style of the post–Cold War era is not in the offing.
Still, there is room for a shared geopolitical compass that helps countries align with respect to common interests. Here, developments in the private sector are instructive. Over the past decade, the business community has made great strides toward solving shared problems while also increasing competitiveness in the marketplace. This has largely been accomplished through the adoption of stakeholder capitalism, which measures the value of a business activity not by its short-term profit but by its impact on people and the planet. Multiple studies have shown that companies that take such an approach outperform companies that do not in terms of market capitalization.
The reason companies that adopt stakeholder capitalism perform well is that they extend the yardstick by which they measure value. Instead of chasing short-term profit, they look to generate sustainable revenue. By focusing on the long term, these companies improve their ability to withstand acute shocks and disruptions. And by taking into account the interests of their customers, employees, and communities, they generate commitment and buy-in from constituencies that are vital for boosting their overall business performance. Perhaps not
27 20/01/23
Fumio Kishida, Joe Biden and Narendra Modi attend the IPEF launch event at Izumi Garden Gallery in Tokyo on May 2022 ,23. Fiji has also been welcomed into the pact. (Reuters)
surprisingly, as stakeholder capitalism has spread over the last decade, trust in business has risen across most industries, according to the Edelman Trust Barometer.
Practicing stakeholder geopolitics would require looking past short-term power plays and toward steps that advance long-term interests. States would seek to make themselves competitive in the marketplace for
influence, ideas, and investment but also emphasize addressing global challenges. Doing so would increase the odds of making meaningful progress on interconnected global challenges, thereby helping to restore faith in collaborative approaches to geopolitics. In practice, adopting stakeholder geopolitics would mean focusing on three main priorities.
The first involves looking at interests through a holistic prism. Companies assess the degree to which they embrace stakeholder capitalism by looking at their performance on a variety of environmental, social, and governance metrics. Similarly, governments could assess their commitment to stakeholder geopolitics by looking at how they factor global threats and opportunities into their strategic decision-making. The plural here is deliberate. Although governments need to address specific challenges, such as climate change or a worsening global economy, it is crucial that they do not view these issues as discrete areas of action. States should assess how
28 20/01/23
Over the past decade, the business community has made great strides toward solving shared problems while also increasing competitiveness in the marketplace.
People set up the stage at the eve of the opening of the World Economic Forum in Davos, Switzerland, Sunday, January 2023 ,15./ Markus Schreiber/AP.
Politics
REUTERS/Arnd Wiegmann
their strategic actions affect global priorities and calibrate their behavior accordingly. More specifically, states should ensure that their efforts to improve their geopolitical position also advance common aims such as those delineated in the Sustainable Development Goals.
States are already factoring global challenges into their strategic planning. For instance, the National Security Strategy released by the Biden administration in October 2022 places climate action front and center on the United States' national security agenda. China's 14th Five-Year Plan, released in 2021, similarly made climate action a central policy priority. This is an important start. Practicing stakeholder geopolitics would entail expanding this approach to account for other global priorities such as ending poverty, protecting global commons, and advancing common frameworks for reducing cyber risks.
The second priority of stakeholder geopolitics concerns the stakeholders themselves.
Just as stakeholder capitalism entails accounting for a company's impact on employees, customers, and members of the community within which the business operates, stakeholder geopolitics means pursuing policies and positions that serve the interests of a state's citizens, allies, and other stakeholders.
At first glance, it may seem that practicing stakeholder geopolitics would require governments to put in place protectionist policies that aim to benefit their domestic constituencies. But the opposite is true—protectionist measures often create disruptions that end up harming consumers and markets. Recently, the wave of global inflation has prompted a corresponding wave of protectionist measures, notably on food and fertilizers. But as politically appealing as these measures are, they harm almost everyone. The Declaration on Food Security made at a ministerial meeting of the World Trade Organization last June, in which leaders committed to avoiding export restrictions on food, offers a mod-
29 20/01/23
Youth climate activist Greta Thunberg takes part in a discussion on "Treating the climate crisis like a crisis" with International Energy Agency head Fatih Birol (not pictured) on the sidelines of the World Economic Forum in Davos (WEF) in Davos, Switzerland January ,19 2023.
Politics
el for how governments could apply a stakeholder geopolitics lens to policymaking.
A growing number of global agreements already seek to advance the interests of diverse stakeholders. For instance, the African Continental Free Trade Area agreement includes gender equality as an objective, and the trade area's secretariat is preparing for negotiations over a protocol on women and youth in trade. Similarly, Canada, Chile, Colombia, Mexico, New Zealand, and Peru have signed
the Global Trade and Gender Arrangement, which aims to "promote mutually supportive trade and gender policies and unlock new opportunities to increase women's participation in trade as part of broader efforts to improve gender equality and women's economic empowerment."
The final priority of stakeholder geopolitics is collaboration. Coinciding with the rise of stakeholder capitalism has been the formation of purpose-driven partnerships across the business community. For instance, the World Economic Forum's Alliance of CEO Climate Leaders, founded in 2014, brings together the CEOs of over 120 companies—some of which compete directly with each other—to set ambitious climate targets and reduce their companies' emissions. These partnerships make sense because they align parties, ensuring that actions are synchronized rather than at crosspurposes, and help promote meaningful, industrywide action.
Promising purpose-driven partnerships are taking shape on the geopolitical stage, as well. At the 2021 UN Climate Change
30 20/01/23
President, European Central Bank Christine Lagarde speaks in the Finding Europe›s New Growth session during the World Economic Forum Annual Meeting 2023 in Davos. Photo: Sandra Blaser/World Economic Forum/dpa
Ultimately, every country must decide for itself whether to practice stakeholder geopolitics, but doing so will yield shared progress on global priorities and individual advantage
Conference in Scotland, the World Economic Forum and U.S. President Joe Biden launched the First Movers Coalition, which includes over 65 companies that have committed to purchasing emerging clean technologies. As part of this effort, the governments of Denmark, Germany, India, Italy, Japan, Norway, Singapore, Sweden, the United Kingdom, and the United States have pledged to implement policies that will assist in commercializing these clean technologies. The coalition is a powerful example of how governments can come together to pursue common objectives.
A WINNING FORMULA
The current moment of geopolitical uncertainty has arisen during what the UN has said must be a "decade of action" on the Sustainable Development Goals. Falling short on these goals would have dire implications, causing poverty, hunger, and disease to rise, especially in developing countries. Climate efforts are similarly pressing. According to the 2022 UN Intergovernmental Panel on Climate Change, if the necessary actions
are not taken, "many key risks are projected to intensify rapidly in almost all regions of the world, causing damage to assets and infrastructure and losses to economic sectors and entailing high recovery and adaptation costs."
Such outcomes would threaten stability and diminish prosperity, not sparing any country or economy, and they can only be prevented if leaders work together to forge solutions. But the fact that these challenges have arisen within—and in some cases because of—an already challenging geopolitical environment means that cooperation will not always be easy. Stakeholder geopolitics, which encourages countries to take a long-term view of strength and power, enables allies and adversaries alike to solve global problems cooperatively while remaining competitive. Ultimately, every country must decide for itself whether to practice stakeholder geopolitics, but doing so will yield shared progress on global priorities and, as a result, individual advantage.
This article was originally published by Foreign Affairs.
31 20/01/23
On the eve of Davos 2023, Young Socialists Switzerland activists call for a climate tax on the rich. /Fabrice Coffrini/AFP
A Saudi Vision of Mineral and Energy Transition A Reading of Outcomes of 2nd International
Mining Conference
By Ahmed Taher
Saudi Minister of Industry and Mineral Resources, Bandar bin Ibrahim Al-Khorayef, announced the con-
clusion of the sessions and activities of the second edition of the International Mining Conference, which was held under the auspices of King Salman bin Abdulaziz Al Saud during the period of January 10 -12,
32 20/01/23
Economy
Part of the activities during the second edition of the International Mining Conference, which was held under the auspices of King Salman bin Abdulaziz Al Saud on January 10 -12, 2023 in the Saudi capital of Riyadh.
Credit: SPA
2023 in the capital of Riyadh.
The minister said that the success of the conference represents the main pillar in starting preparations for the third edition of this conference, in an effort to become "an international platform for cooperation and the sharing of ideas to develop the mining sector and meet its future changes."
The success of the conference is reflected in the ideas, suggestions and discussions presented by all participants from inside and outside the Kingdom. This necessitates moving forward in the development of the mining sector based on a strong foundation, including the continuation of dialogue and the strengthening of cooperation between various countries in this field.
Accordingly, this report sheds light on the conference's broad participation and many events, as well as its visions and proposals, through two axes.
Mining in the second edition of the International Mining Conference: Participation and understandings.
In one of the most important activities that seek to build partnerships in the coming days, the Saudi initiative to hold the second International Mining Conference comes to complement what this conference witnessed in its first edition in laying down understanding and practical foundations. This is aimed at reaching a consensual vision regarding enhancing opportunities for joint cooperation and mutual coordination in meeting the growing industrial needs, especially with regard to the needs of renewable energy as an alternative to fossil energies. This in turn drives an increase in the present and future demand for minerals in the world, especially for what are known as "strategic" or "influential" minerals.
In this regard, Saudi Arabia stands out as a major player due to its great capabilities in the mining sector, on the one hand, and what it possesses as a geostrategic geographical location in the middle of that distinct mining region that extends from Africa to Central and West Asia,
on the other hand.
That gives it - with its mining experience and expertise - a leading role to develop the capabilities of this region. Hence, the Saudi initiative in launching this annual international conference has acquired an important distinction, with the aim of reaching a comprehensive strategy to maximize the utilization of minerals affecting the field of energy transition, which is expected to increase in importance in the future.
This forum is a comprehensive international platform that provides an opportunity for investors, mining companies and other parties concerned with the global mining sector to meet and learn about everything that interests them regarding the potential and opportunities of the mining sector in the emerging mining region. The participants also discuss how to build a sustainable mining industry, and to see the enormous geological potential of the targeted areas.
In light of the importance of this conference, it attracted a broad participation by many ministers, ambassadors and senior officials, in addition to 200 speakers and more than 12,000 participants including investment leaders, heads of major mining companies, experts and technical specialists in this field, representatives of financial institutions and service providers, as well as manufacturers from 130 countries.
Their discussion sessions varied as they addressed many topics, including the future of the mining sector, its contributions to the development of societies, the promotion of sustainable
33 20/01/23
The success of the conference is reflected in the ideas, suggestions and discussions presented by all participants from inside and outside the Kingdom.
Economy
and clean energy systems, and attracting direct investments to the mining sector in the region.
This comes in addition to increasing the region's contribution to the value and supply chains of strategic minerals and developing the region into an integrated center for the production of green minerals. Another topic was the role of modern technology and the use of artificial intelligence in conducting exploration and mining operations.
These discussions took place through the holding of more than 30 workshops, covering all these subjects. This is in addition to organizing a forum for mining exploration opportunities, with the participation of major international companies in the field of mineral exploration along with national investment companies interested in the mining sector.
This comes with the aim of supporting the establishment of strategic alliances between local and international companies, and developing a competitive environment in the sector, as well as transferring the best technical expertise and stimulating opportunities for the discovery of new mines in the Kingdom.
During the forum, details of six mining opportunities in the Kingdom for exploration were presented in front of international and local investors, which were previously announced under the umbrella of the "Accelerated Exploration Program" initiative and the National Industry Development and Logistics Program (NDLP).
The matter was not limited to sessions between
international and local investment companies only, but the conference witnessed the holding of the second ministerial round table meeting with the participation of 62 countries represented by a number of ministers and high-level officials, and in the presence of 21 international organizations and institutions interested in the sector.
Among the most important results of this conference was also the signing of 60 agreements and memoranda of understanding in the field of the mining and minerals industry between a number of government agencies, companies and institutions participating in the conference.
These agreements and memoranda of understanding included the areas of mineral exploration, technology, communications, application of sustainability standards, localization and qualification, and industrialization in the mining sector. The conference also witnessed the granting of two exploration licenses for the Khniqiyeh and Umm Al-Dummar sites to the winning companies.
In an effort to maximize the output of this conference, three exhibitions were organized on its sidelines. The first was an exhibition of the latest current and future mining technologies. The second was external exhibitions for sponsors and participating companies. The third was an exhibition of investment opportunities in the regions of Africa and West and Central Asia, as they are promising mining regions that will be able to contribute to bridging the gaps in future demand for minerals.
Minerals and Energy Transformation: Kingdom Vision 2030
In a world facing many challenges and crises in various fields and at all levels, the ability of countries to deal with the repercussions of these challenges and crises depends on their ability to satisfy their needs for basic and necessary strategic resources. The purpose is to ensure the full operation of their economic capabilities in order to meet the needs of their citizens, and energy remains the most prominent in ensuring the full
Minister of Industry and Mineral Resources, Bandar bin Ibrahim Al-Khorayef during his speech in the second edition of the International Mining Conference, which was held under the auspices of King Salman bin Abdulaziz Al Saud during the period of January 10 -12, 2023 in the Saudi capital of Riyadh. Credit: SPA
34 20/01/23
In an effort to maximize the output of this conference, three exhibitions were organized on its sidelines.
operation of those capabilities.
If it is true that fossil resources (coal, oil and gas) have been of great importance in operating national economies over the past centuries since the discovery of the uses of these resources, it is also true that there are challenges, whether those related to access to new discoveries of these resources, especially oil and gas, or those related to the difficulty of using them as a source of energy in light of the climate change facing the world that has ravaged many well-established environmental systems in various fields. Climate change has left its effect on the various conditions of life of countries and societies, and threatened many of them with annihilation or at least disintegra-
tion due to conflicts and wars in the exploitation of resources.
These challenges were imposed on everyone searching for real alternatives to energy resources capable of meeting their growing needs, on the one hand, and preserving the environment and the right of future generations to development which is sustainable, on the other hand. This has created a state of global consensus on the importance of energy transition from fossil energy to new and renewable energy.
This will come from relying on environmentfriendly energy sources, which was found to be echoed in the field of dependence on minerals in general, and "strategic minerals" and "influen-
35 20/01/23
Economy
tial minerals" in particular. This ensures maximizing the utilization of energies such as wind energy, solar energy, the production of electric cars, and the construction of renewable energy generation and storage projects, which in turn means an increasing demand for these types of strategic minerals.
In this regard, it is worth noting a study issued by the Center for Strategic and International Studies in Washington, D.C., which indicated that the International Energy Agency has expectations that the shift from hydrocarbon energy to sustainable energies will have an impact on the volume of the consumption of minerals affecting sustainable energy products. These are six in number, the availability of which will diminish by 2050. Among the most prominent of these metals is cobalt and lithium, but an imbalance in supply and demand for these minerals expected to occur by the end of this decade (2030).
It goes without saying that the Kingdom was not absent from all these developments, but rather paid clear attention to the role of minerals and their future in the field of renewable energy, with the launch of its development vision known as Kingdom Vision 2030, in which the mining sector represented one of the main pillars for the development of non-oil revenues, and for contribution to the gross national product (GNP). This is the third pillar of the industry, along with the oil and petrochemical industries, as the Vision has set ambitious targets to raise the contri-
bution of this sector to the GNP from $17 billion to $64 billion by 2030.
This comes due to the reserves that the Kingdom enjoys which are an abundant and diversified mining potential with a value of about $1.3 trillion. It includes phosphate and bauxite minerals in the northeast, and gold, copper and rare earth deposits in the west of the Kingdom.
In order to reach these goals, many serious steps and executive measures have been taken, most notably: the start of the new mining investment system; the launch of the electronic "Ta'deen" platform to provide geological data; facilitating the procedures for issuing mining licenses; launching the national database for earth sciences; and, starting to implement the general geological survey project, which covers 600,000 square kilometers.
Part of the activities during the second edition of the International Mining Conference, which was held under the auspices of King Salman bin Abdulaziz Al Saud on January 10 -12, 2023 in the Saudi capital of Riyadh.
Credit: SPA
36 20/01/23
In order to reach the Vision's goals, many serious steps and executive measures have been taken, most notably: the start of the new mining investment system.
This comes in addition to launching the Accelerated Exploration Initiative to conduct surveys, evaluate strategic mineral sites, explore and develop promising mineral areas, and establish a mining services company with the aim of improving the services provided to the sector, thereby enhancing its competitiveness and achieving compliance with sustainability requirements.
These measures have resulted in many achievements whether at the level of increasing the number of mining licenses, (as it reached 1967 licenses for reconnaissance, detection and exploitation of various mineral ores, 25% of which were issued during the year 2021), or at the level of reserved complexes and mineral reserve areas, which amounted to 431 sites.
In conclusion, the mining conference in its second edition represents one of the most important
global initiatives in the field of searching for solutions to the clear challenges facing the world in the areas of advanced industry and the goals of transition towards clean energy and zero carbon.
This comes as the global demand for minerals, especially strategic ones, is growing, which in turn needs venues for the discussion and exchange of ideas, and putting forward visions and proposals not only among officials, but together with the participation of all parties, including governments, investors, financial institutions, service providers and manufacturers.
This is provided by the international conference as a platform for joint cooperation aimed at drawing a future roadmap for minerals, investing them and maximizing their returns locally, regionally and globally.
37 20/01/23
ook Reviews B
«Ghost Season» by Fatin Abbas
Five characters' lives intersect under a cloud of peril in a
Sudanese border town
By Angela Ajayi
Google the word «Sudan» and the gamut of depressing news items will appear on your screen. Never shorn of tragedy, the narrative on Sudan and its neighbor, South Sudan, remains disheartening. Many might respond with a heavy dose of cynicism and perhaps resignation. Some — like Sudanese writer Fatin Abbas, whose engrossing debut novel «Ghost Season» arrives in the United States this month — reject those sentiments for a particular kind of cautious optimism, one that centers feminist and humanist ideals, and is not at all blinded to what ails her beloved country.
To that complicated end, Abbas sets her novel during a time when the northern and southern parts of Sudan, still together, are soon to be engulfed by conflict and terror, mostly perpetuated by anti-government rebels and militiamen. Then, with great care and attention to place and character,
she writes into the eye of a perilous storm, panning from one orange-hued image to another on the page like a filmmaker. That place in the novel is Saraaya, a «dusty, sleepy» border town in «the middle of nowhere — desert to the north and endless swamp and grasslands to the south.» Because of its location, oil-rich Saaraya becomes a «flashpoint in the civil war between the Southern rebel movement and the Northern government based in Khartoum.»
It is also a clever setting, one in which danger stalks the novel›s five main characters, especially after a burnt corpse is discovered one morning. This gruesome discovery suggests a murder-mystery, but Abbas has other plans. She relegates the corpse to the realm of omens and focuses
38 20/01/23
«Ghost Season» by Fatin Abbas Norton (304 pages, $28.95)
on the humanizing arcs of her characters› relationships instead.
The novel opens with Dena, who has returned to Sudan to make documentary films after her parents fled Khartoum for Seattle 15 years earlier. Nonconforming and fiercely independent, she lives in an NGO compound with four strangers who are introduced one by one through alternating points of view.
Alex is an irritable white American with a job to get done in Saaraya — he›s the Mapping and Surveying Field Officer, stymied by bureaucracy and climate change. William, a Nilotic Sudanese — deemed inferior to the nomads — is Alex›s translator, educated and progressive.
Twelve-year-old Mustafa, a boy smart beyond his age, and Layla, a beautiful, nomadic woman with whom William is in love, help take care of the compound
by running errands and cooking. Naturally, interpersonal issues arise between these characters, heightened by differences in identity, class and gender, and eventually by war. Abbas is in no rush to have this all play out, sometimes at the risk of testing the reader›s patience for sentimental love (William and Layla›s) and for unabating terror.
One day, soldiers arrive at the compound›s doorsteps to disperse the huddled refugees fleeing ransacked village and to wreak more destruction.
At the core of Abbas› novel, however, are those ethical questions that often help gird societal progress, including how we confront violence against women. Each character in the novel must grapple with the right thing to do, and given the stakes, the right thing to do is never easy in war, or after a fragile ceasefire.
What about the question of how Abbas› novel entrenches stereotypes? By closing the novel with Layla›s deeply inspiring story — that of a young nomadic woman, dogged by patriarchy and tragedy, who tastes sweet freedom for the first time — Abbas makes her authorial priorities poignantly clear.
Angela Ajayi is a Minneapolis-based writer and critic.
This article was originally published by Star Tribune.
39 20/01/23
Book Cover
At the core of Abbas' novel, however, are those ethical questions that often help gird societal progress, including how we confront violence against women.
ociety
Climate Justice in the Saudi Context
More room for anthropocentric policies to boost rights and opportunities
By Motasem Al Felou – Jeddah
Once described by the Saudi Crown Price and PM, HRH Prince Mohammed bin
Salman, as "a kingdom addicted to oil," Saudi Arabia is a major oil producer with huge local consumption and a prosperous international sector, producing 586.4 million
40 20/01/23
S
metric tons! Fossil fuel is the beating heart of the Saudi economy. The higher the price of the precious black liquid, the more revenues the Saudi treasury make. The cornerstone of Saudi Vision 2030 is to wean the Kingdom from relying solely on oil, which is a major partner of climate change. It is more common to hear that climate change is the cause of excessive/lack of rain, extremely high/ low temperatures compared to one or two decades earlier.
Prior to the Saudi pledge to reach net zero by 2060, the oil-rich kingdom was classified in 2021 as one of the top 10 CO2 producers in the world with 19 metric tons (equal to 19,000 kg per capita, or the weight of 19 small cars) according to statists.com. However, do all Saudis produce this quantity of pollutants equally?
Another question arises here: Is a Saudi farmer in the southern regions of Saudi Arabia an active producer of CO2? Do little children in kindergartens pollute the air?
Maybe the old-fashioned way of dividing the total amount of toxic materials by the total population is not particularly applicable. A new approach should be considered. It's taken for granted that the energy sectors pay higher than other sectors. The unspoken policy would be a fairer wealth and privilege distribution with a continuous endeavor of cutting emissions on the way to net zero 37 years from now.
Climate justice, in the simplest form possible, is a relatively new concept that takes climate change beyond the impact on the environment to include moral and developmental issues with people at the center of the process. This entails a sharing of the benefits and burdens as equally as possible among citizens with more equal opportunities for both genders.
SAUDI COUNTRYSIDE INITIATIVE
"Aramco has provided support to local coffee growers since 2016, distributing more than 200,000 seedlings and enabling 975 farmers to produce more than 800 tons of coffee beans by the end of 2021. It has also taught Saudi coffee growers new irrigation techniques that save %60 to %80 of the water needed for coffee growing. By equipping a new Coffee Development Center, which provides technical support for all coffee farmers in the Jazan area, Aramco is laying the groundwork to take this industry to a higher level and boost the global competitiveness of Saudi coffee beans," says Saudi Aramco's website.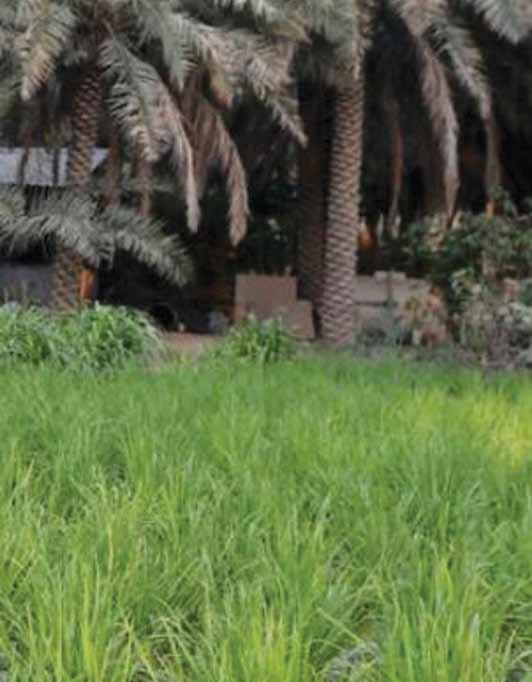 41 20/01/23
Climate justice is a relatively new concept that takes climate change beyond the impact on the environment to include moral and developmental issues with people at the center of the process.
A rice field in Al-Ahsa, Saudi Arabia. (Photo: Reuters)
ociety
This program falls under corporate social responsibility (CSR) efforts and is a step towards climate justice despite the absence of the use of this term by the company. Around three years ago, the Ministry of Environment, Water and Agriculture launched the Sustainable Agricultural Rural Development Program (Reef), which according to the Ministry's website, "allows beneficiaries of the program to register and submit their data to obtain financial support that contributes to the development of their agricultural activities in the various sectors targeted by the program."
The above programs are just two examples of Saudi efforts to raise the standard of living among farmers, rewarding them for their active participation in bettering the environment by increasing the green cover but at the same time producing tiny amounts of CO2
The Saudi Tourism Ministry has encouraged countryside tourism, giving tourists more options to experience the Kingdom. This initiative brings more visitors to rural areas, whose touristic infrastructure is improving rapidly with more listings of farm and village homes on famous local and international apps.
WOMEN
Insofar as women have a limited presence in the energy and industrial sectors, they
participate less in pollution. Vision 2030 fosters a more active role for women in the job market and aims for them to comprise %30 of the workforce by 2030. The good news is that the Kingdom has already been successful in reaching this goal as Saudi women now form %37 of the employees in the government and private sector. Again, this is not directly referred to as an application of climate justice. However, it could be linked to it from a higher perspective. More access to the job market raises quality of life standards for half of the society: women.
"The first step for women is to accumulate experience to get higher on the career ladder and get better pay and positions. Newcomers
42 20/01/23
Reef is an example of Saudi efforts to raise the standard of living among farmers, rewarding them for their active participation in bettering the environment.
The Saudi Tourism Ministry has encouraged countryside tourism, giving tourists more options to experience the Kingdom. Credit: SPA
S
need time. Women are relative newcomers in fields aside from education and medical services," as explained to Majalla by Zeina, 33, a private sector employee.
"Tourism, engineering, energy and transportation sectors are new for Saudi women, but they are willing to do it all. Women are being empowered more than any time before," she added.
MEGI
The Middle East Green Initiative (MEGI) includes planting 50 billion trees in the region, with one fifth of the total (10 billion trees) to be planted in the Kingdom. This is the largest tree-planting program globally and involves the reclamation of 200 million hectares of land.
The green cover expansion will help capture carbon, fight desertification, and create a better environment for people, animals, and trees while maintaining biodiversity. %50 of electricity will be extracted from carbon-free resources.
Net zero carbon by 2060 with more reliance on renewable sources of energy are two Saudi goals in action. Less pollution in cities makes air quality better for individuals, children and families.
Half of the Saudi capital Riyadh's vehicles will be electric in less than a decade. Two electric plants will be opened in just a very few years, meaning Saudi is seeking more sustainability in the transport and environment sectors, paving the way for further climate justice over the years.
43 20/01/23
2 A Weekly Political News Magazine www.majalla.com Issue 1940- January- 20/01/2023 Shakira: The Legendary Columbian Singer and Dancer
pinion o
The Gift of Grandparents… and of Grandparenting
Bonds that span two generations are special for both young and old
There is a Mother's Day and a Father's Day, but no Grandparents' Day. Perhaps there should be. After all, when we reflect on the people who most influenced our childhood, who helped create our best memories, those lucky enough to have had and known grandparents often recollect times and occasions in which they feature.
By Luisa Markides
When we're very young, our grandparents seem ancient. Relics, almost. We cannot imagine being that old. They watch us, wearing life's battle scars, and we look at their hands and faces, thinking that they seem so much older than our parents, who already seem old enough! Through the wrinkles, they follow our lives, our firsts, our early achievements, our tantrums. Then we grow older ourselves and, with any luck, we get to know them.
The relationship between grandchild and grandparent is unique and special for both. There is nothing quite like the bond that develops, bridging not one but two generations, between old and new.
It is so deep that those who have known the love of a grandparent never forget it. A child's relationship with their grandparents is undoubtedly very different to their relationship with their parents. To
a youngster, parents can seem to spend most of their time feeding, bathing, dressing, checking, shuttling, texting, and stressing. By contrast, grandparents may be retired or approaching retirement, and can often seem to have a lot more time on their hands – in part because their own children have grown up, fledged the nest, and now have children of their own.
This luxurious time that grandparents seem to have, coupled with the patience and experience of those who have 'beenthere-and-done-that', can bring a sense of tranquility to a family system, which rubs off on the children. Time offers the opportunity for the young not just to learn from the old folks but to form bonds over laughter, entertainment, games, discussion, and a heavy dose of unconditional love. If geography allows, the relationship can be hugely beneficial on all sides.
Maria is a case in point. When she was 21 years old, she had her first child. Now, in her mid-50s, she is a grandparent. She recalls the close connection she had with her own grandmother, one of the people she felt closest to in life. Unfortunately, Maria and her eldest grandchild are separated by distance, one being
46 20/01/23
in Italy, the other England. She explains how grandparenthood changes someone as much as parenthood does. It also changes the family system.
"Becoming a grandmother, the first time was a step in consciousness for me," she says. "It was suddenly very easy to see that this was related to my own personal ageing. It didn't really matter how I felt. I happened to feel young and energetic, a far cry from the cliché of the grey-haired grandmother sat knitting in front of the fireplace, but even if I saw myself as full of life, still doing crazy things, from the moment my first granddaughter was born, I felt I could no longer hide behind youth. Evolution was progressing and I had a great happiness in my heart that life will go on beyond me."
It goes without saying that to hold one's child in one's arms for the first time is memorable, but so too is it to hold one's grandchild for the first time, especially if it is a grandparent's first grandchild. This act can sometimes be the culmination of (what seems like a) long wait. Yet to grandparents, the reality and joy of grandparenthood can be very different depending on a range of factors.
"Unfortunately, I have not been blessed with the gift of their presence because they live far away," says Maria. "But I do feel closeness to them all the more in my heart and I am happy if we can only see each other a few times a year. With my third grandchild, the joy was no less, and in terms of distance, we are quite close. The desire to welcome, feel and embrace new life again is pure joie de vivre."
Geographical proximity helps, but it is not the defining factor that determines the strength of a grandchild-grandparent relationship, since with the help of technology and video-calling, the barrier of distance can be somewhat overcome.
Maria says the best bit about being a grandmother is "the sound of the children's laughter, seeing their innocence and their big eyes, experiencing their world of thoughts and being able to participate in
their first steps, their first words, and their sparkling vitality that is so contagious". She agrees that not having the day-to-day tasks and pressures of a parent makes a big difference. As she puts it, the benefit is in "not having to bear so much responsibility for their academic development and being able to just be a grandmother who listens to them, takes them seriously, and has a lot of time for them". She adds that "the gratitude of knowing that they're healthy descendants is a grace that makes us humble towards life".
Grandparents can convey not just values but also stories from their own life and upbringing, offering memories of what growing up was like when they were children. This can help give their grandchildren an insight and a sense of perspective and place. This helps the young child realise that time passes and things change. It can also help build a bridge spanning two generations, between a childhood spent several decades ago and a childhood today. Building a picture of yesteryear, perhaps with photos, helps fuel a child's imagination. "We live in a completely different time and have completely different possibilities and interests," says Maria. "Surely the devotion to one's own grandchildren has a lot to do with the experience of one's own grandmother. If the memories are positive, you want to pass on that positivity [of being with your own grandmother] to your grandchildren. Values play a big role. Of course, it can work in reverse – if we didn't have a good relationship with our own grandmother, we want to do better for our own grandchildren. It's the same for parents and their children."
It ever was and ever will be that grandparents will want to spoil their grandchildren (sometimes when the parents are not looking) and children who grow up knowing a loving grandparent are lucky. It reminds us that life constantly evolves, that lives are built and in turn they build new lives, and that in this cycle grandparenting is one of life's most precious joys and most precious gifts.
47 20/01/23
The relationship between grandchild and grandparent is unique and special for both. There is nothing quite like the bond that develops, bridging not one but two generations, between old and new .
ovies
'Saint Omer' : A real-life Murder Trial Becomes a Singularly Moving Courtroom Drama
Marking the Narrative Feature Debut of the French filmmaker Alice Diop
By Michael Phillips
"Saint Omer," one of 2022s near-perfect films, marks the narrative feature debut of the French documentary filmmaker Alice Diop. Set mostly in the northeastern French town of the title, it concerns a Paris professor
following a murder trial there as primary research for her next book. That book, whose working title (which her publisher doesn't like) is "Medea Castaway," ties into the legacy of the Euripidean Medea myth and a forbidding question for the ages: How does a dramatist effectively humanize the act of infanticide?
48 20/01/23
M
"A woman who has killed her baby can't really expect any sympathy," says the accused murderer, a Senegalese emigrant living in France in "Saint Omer," explaining what she has experienced in prison since her arrest. She speaks with calm, unsettling certainty; she's at once resigned and resolved to speak the truth. Then she adds: "I shared their horror."
Diop's film, which won awards at the Venice Film Festival, is set up Janus-style as a mirrored consideration of two main characters, the accused and an increasingly invested observer. Working with screenwriter Amrita David, co-writer and director Diop, born of Senegalese parents, begins with a visual premonition. At night, on the beach, the accused murderer played by Guslaigie Malanda walks along the sand with her -15month-old daughter wrapped in a blanket. The woman dreaming this, the academic and novelist played by Kayije Kagame, is envisioning what she's about to learn: the story of how that mother got to this point in her life, and why.
On trial in the courtroom, Malanda's fiercely contained character, Laurence, reveals details of the horror, coaxed by her empathetic defense attorney (Aurelia Petit) and badgered by the prosecutor (Robert Cantarella). An aspiring Ph.D. student in philosophy, Laurence believes she was cursed by her family for becoming, in her words, "an Oreo," learning to speak and act like a white Parisian woman with colonialist airs.
Twice her age, a weak and self-serving man still married to someone else, Laurence's lover (Xavier Maly) apparently kept Laurence, and then their unwanted child, squirreled away from the rest of his life. This "isolated, invisible woman," as the counselor calls her, turned inward, started hallucinating and finally killed her child at high tide.
Novelist Rama watches this trial unfold in her own, related state of suspended animation. She too has a fraught relationship with a Senegalese mother. She too knows the ever-present Othering of being a Black woman praised (tolerated?) by white colonialist traditional France for being so "well-spoken" and "intelligent." There are other links between the women as well.
In so many instances, films about someone forever changed by someone else's tragedy have a way of selling the someone-else short in dramatic terms. Not here. "Saint Omer" balances screen time, and our appreciation of Laurence and Rama, with unerring
shrewdness. By the end, with Nina Simone's version of the Rodgers & Hart standard "Little Girl Blue" accompanying images of the empty streets of Saint Omer, Diop has turned a straightforward premise into the stuff of unassuming, unexpected and authentic poetry.
The movie is inspired by a real case, one which Diop herself followed very closely to the point of obsession. "Saint Omer" proceeds with a steady rhythm that never feels studied; the courtroom sequences play out in widely varying stretches of screen time, the first and longest running -40plus minutes, not a minute wasted. Diop's work as a documentarian, best known for the panoramic French societal portrait "Nous," serves her well here. And this is a film without a speck of faux-documentary fakery, deployed all too often to impart a lazy sense of urgency and realism. "Saint Omer" relishes the opportunity to observe someone in close-up, listening, processing, remembering.
The judge in the fictionalized movie's court of law, played with remarkable concentration and command by Valerie Dreville, gradually joins the crucial faces and voices in the drama unfolding. So much in the courtroom, and in Rama's time away from it, back in Paris or lunching with the accused's mother, circles the matter of mothers and daughters, "outsiders" and insiders, immigrants in modern-day France facing bone-deep cultural dislocation. Those issues are part of everything in the narrative, but above all "Saint Omer" is a singularly moving courtroom drama. It bodes extremely well for this filmmaker's next feature.
'SAINT OMER'
4 stars (out of 4) (In French with English subtitles) Rated: PG13- (brief strong language and some thematic elements)
Running time: 2:02 How to watch: Now in theaters
This review was originally published by Chicago Tribune.
49 20/01/23
The movie is inspired by a real case, one which Diop herself followed very closely to the point of obsession.
Credit: TNS
port s
At 52, Qatar's 'Superman' Al-Attiyah Wins His Fifth Dakar Rally Title
Al-Attiyah is the only Middle Eastern and West Asian to win the Dakar Rally more than once
By Sarah Gamal
"My story is included in schoolchildren's history books," Nasser Al-Attiyah proudly told ESPN in 2017.
The Prince of Dunes has left his mark on the racing world and ensured that another chapter will be added after winning his fifth Dakar Rally driver's title.
Nasser Saleh al-Attiyah of Qatar, a Man of History, has won the Dakar Rally driver's title for the fifth time and the second time in a row last Sunday after an iconic endurance race concluded in Dammam, Saudi Arabia. Al-Attiyah had more than an hour's lead in the overall standings over Frenchman Sebastien Loeb, who was also runner-up last year.
The Dakar Rally is an annual rally race that was once held from Paris to Dakar. Due to security concerns in Mauritania, the event was relocated to South America in 2009, and has since been held in Saudi Arabia.
This year's edition, the longest ever held in Saudi Arabia, ended in Dammam after covering over 8,000 kilometers in harsh weather and terrain.
50 20/01/23
Lucas Moraes of Brazil, Al-Attiyah's Toyota
Nasser Al-Attiyah of Qatar produced a dominant performance to secure his fifth Dakar Rally driver's title. © FRANCK FIFE / AFP
teammate, finished third. After a commanding lead in the first week and a safety-first strategy in the second half of the race, Al-Attiyah took the overall lead after the third stage.
Loeb gave it his all in the second week, winning a record six consecutive stages for the Bahrain Raid Xtreme team. However, the 48-year-old Frenchman had lost so much time in the first part of the race that he was out of contention.
"We just finished, and I'm overjoyed. Everyone had a difficult time in Dakar. It's incredible that I've been able to defend my title. I'm overjoyed to have won five times," Al-Attiyah enthused after his victory.
The five-time Dakar Rally winner is a Qatari rally driver and sport shooter who was born in Doha on December 21, 1970. Al-Attiyah has spent over a decade competing at a world level in two different sports. The Qatari made his ISAF World Shooting Championship debut in 1994, and while he has never won a medal at the championships, he has medaled at the World Cup level. Al-Attiyah, a two-
time Asian champion, was a member of the Qatari team that won team skeet gold at the 2002 Asian Games.
Since 2003, the Qatari driver has competed in the Middle East Rally Championship, winning 65 races and 13 titles. He drove a Subaru Impreza until 2009 and a Ford Fiesta since 2010, with the exception of two rounds in 2012 in which he drove a Peugeot 207 and two rounds in 2016 in which he drove a Skoda Fabia.
From 2004 to 2009, the 52-year-old also competed in the Production World Rally Championship. During his third year in the cham-
51 20/01/23
The Prince of Dunes has left his mark on the racing world and ensured that another chapter will be added after winning his fifth Dakar Rally driver's title.
2023 Toyota Gazoo Racing's Nasser Al-Attiyah celebrates winning the car category. REUTERS/ Hamad I Mohammed
pionship, he won in 2006 driving a Subaru Impreza with co-driver Chris Patterson. After finishing second in the PWRC class at Rally Mexico, he took the championship lead and went on to win the next two rounds, Rally Argentina and Acropolis Rally.
He also came in second in 2005 and third in 2009. During the 2009 season, he earned his first points by finishing eighth overall in the Rally Argentina.
Al-Attiyah competed in the Super 2000 World Rally Championship for the Barwa Rally Team in 2010 and 2011, finishing seventh overall in both years. For the 2012 season, Al-Attiyah joined the Qatar World Rally Team and competed in the top division. He finished fourth at the Rally de Portugal. He switched to a Ford Fiesta WRC in 2013. He finished fifth overall in three races and 11th overall in the final standings.
In 2014, Al-Attiyah returned to the WRC-2 and won the championship with four wins in a Ford Fiesta RRC. With three victories in 2015, he successfully defended his championship.
Al-Attiyah finished second in the 2010 Dakar Rally, 2'12" behind Carlos Sainz, the smallest gap in the race's history. On January 15, 2011, Al-Attiyah won the legendary Dakar race ahead of fellow Volkswagen drivers Sainz and Giniel de Villiers, becoming the only Arab to do so. Al-Attiyah won the 2015 FIA Cross Country Rally World Cup, the 2015 Dakar Rally, and the 2016 FIA Cross Country Rally World
52 20/01/23
Since the 1996 Olympics in Atlanta, Al-Attiyah has competed in every Olympics in skeet shooting, demonstrating the same tenacity he has shown in countless Dakar Rallies to secure a medal of any kind.
port
Photo Credit: C. Lopez/A.S.O.
s
Cup for Toyota, driving a Mini All4 Racing X-Raid.
Al-Attiyah won the Silk Way Rally in 2019 while driving a Toyota Hilux for the Toyota Gazoo Racing team. In the 2019 Baja 1000, he finished second. He also took first place in the 2019 Dakar Rally.
In 2022, Al-Attiyah won the Dakar Rally in Saudi Arabia, becoming the only Arab to do so, ahead of nine-time World Rally Champion Sébastien Loeb (co-driver Fabian Lurquin). He'd also take home the inaugural FIA World Rally-Raid Championship.
Since the 1996 Olympics in Atlanta, Al-Attiyah has competed in every Olympics in skeet shooting, demonstrating the same tenacity he has shown in countless Dakar Rallies to secure a medal of any kind.
In shooting, Al-Attiyah finished fourth in clay pigeon shooting at the 2004 Olympic Games and 15th overall at the 2008 Olympic Games, missing out on qualification for the final round by two points. He won the bronze medal in a shoot-out against Valeriy Shomin at the 2012 Olympic Games.
Since 2003, the Qatari driver has competed in the Middle East Rally Championship, winning 65 races and 13 titles.
"Because of the intense concentration required in rally driving, shooting has helped me excel. It helped me maintain my mental fortitude," he told Qatari website Q Life in 2018.
For the time being, Al-Attiyah is waiting for a new generation to take his place.
"If you find another Nasser, the Qatar government says you can retire. Until now, no one else is like me, so I'll keep shooting," he told ESPN.
Al-Attiyah is the only Middle Eastern and West Asian to have won the Dakar Rally more than once, and if he wins gold in Paris next year, he may have a history book written entirely about him.
53 20/01/23
Photo Credit: Mathieu Baumel © FRANCK FIFE / AFP
Po rt ra it
Shakira: The Legendary Columbian Singer and Dancer
By Majalla
Illustrated by Jeannette Khouri
Shakira is a Colombian pop and rock singer and one of the most famous Latin artists. She has sold more than seventy million albums around the world and won several Grammy Awards. Shakira has recently made headlines after she released a new song called "Shakira Bzrp Music Sessions 53," which mocks ex-boyfriend Gerard Piqué with the lyrics "I was out of your league, which is why you're with someone just like you" and "You swapped a Ferrari for a [Renault] Twingo/You swapped a Rolex for a Casio."
Shakira and Piqué separated last year after being together for over a decade, with the footballer already involved in a new relationship. The track quickly went viral, racking up over 63 million YouTube views in 24 hours, making it the most watched new Latin song in the platform's history.
Shakira Isabel Mebarak Ripoll was born on February 2, 1977, in Barranquilla, Colombia. For a father of Lebanese descent and a Colombian mother, she was a source of pride for both her Arab and Latin ancestry. She wrote her first song at the age of eight, and it was called "Your Black Glasses," which was intended for her father. She signed her first music contract at the age of thirteen. When she was a child, her family went through financial hardship, which forced her father to
sell the furniture in the house, causing sadness and astonishment to the little girl.
Her father took her to a nearby park to show her the poor homeless children while they were playing, to teach her to be grateful for what she did possess.
The image of the children playing barefoot stuck in the little girl's mind, and she then decided that she would do her best to help the poor. This scene later inspired Shakira to title her third album "Bare Feet," and she also used the same name for the charity that she established.
The first two albums released by Shakira did not achieve significant success, which prompted her to supervise the production of her third album, which was released in 1995 and bore the name "Pies Descalzos," meaning "Bare Feet," and sold more than three million copies.
In addition to her distinctive sound, the third included a mixture of rock, Latin and Arabic music.
She released her fourth album in 1998, titled "Dónde Están Los Ladrones?" which means in English "Where are the Thieves?" This album soon squared off at the top of the Billboard Latin music charts.
Shortly afterwards, Shakira won her first Grammy Award in the category of Best Latin Pop Album for her album "MTV Unplugged."
With Shakira's success, her albums dominated the Spanish markets, and her powerful voice and uncanny ability to perform distinctive dance moves made her a global star.
Aside from her work on the artistic scene, Sha-
kira founded her charitable association "Pies Descalzos," or "Bare Feet," in order to help children in her native Colombia to attain a good education. UNICEF appointed her as a goodwill ambassador, and the United Nations honored her in 2010 for her charitable efforts.
Shakira dated Antonio de la Rua, the son of the former Argentine president, but their relationship did not last. Antonio later made headlines after demanding $250 million from the Latin singer, claiming that he had contributed greatly to her success.
Afterwards, Shakira got into a relationship with Spanish soccer player Gerard Piqué. The couple had their first child on January 22, 2013, and they named him Milan, which, according to a statement published by the artist on her official website, means "loving and compassionate" in Slovak, "strong and enthusiastic" in ancient Roman, and "union" in Sanskrit.
In August 2014, the couple announced on Facebook that Shakira was pregnant again, and their second son was born on January 29, 2015. They named him Sasha, which means warrior.
Shakira has won two Grammy Awards, fourteen Latin Grammy Awards, and thirteen Billboard Latin Music Awards. She was also nominated for a Golden Globe Award.
Shakira released several hits such as "Whenever, Wherever" and "Hips Don't Lie," after which she became the best-selling female singer in Colombia of all time, and the second most successful female Latin singer after Gloria Estefan.
54 20/01/23
Is Your CX Team Ready for Virtual Service? The Metaverse is Already Here
By Amy Balliett
Thanks to Facebook's rebrand to Meta, the term "metaverse"--a term first coined in Neal Stephenson's 1992 novel, Snow Crash--has
become an increasingly common part of our everyday vernacular. Stevenson had envisioned a wholly virtual world where people could escape their day-to-day reality, build community, and live out experiences only
56 20/01/23
Technology
available in virtual environments. Today, with an average of 58.9 million Americans using VR at least once a day, Stevenson's sci-fi vision of the future is creeping closer to reality. According to Meta, the metaverse is considered the "next evolution of social connection."
As a virtual environment of interconnected communities, Meta is designed to bring people together in virtual reality, augmented reality, or mixed reality to shop, play, connect, work, and more. It has been in the making for quite some time, and Gartner predicts that 25 percent of consumers will spend at least one hour per day in the metaverse by 2026. Moreover, they expect 30 percent of businesses to have a presence in the metaverse by 2026 as well.
If customer experience centers on delighting customers every time they interact with a brand, then CX experts cannot ignore this burgeoning new world. Consider Ikea's early adoption of augmented reality to improve the customer buying process. Launched in 2017, the Ikea Place app allows shoppers to virtually place any of Ikea's 2000-plus products directly into their home with 98 percent size and spatial accuracy. Rather than trying to imagine a piece of furniture in your living room while shopping in the maze that is Ikea, the company provides customers with a far more frictionless experience.
This early approach to the metaverse is just a sampling of what's possible for CX teams hoping to deliver unique and exciting experiences to their customers. Of course, the metaverse offers more than reduced points of friction in the buying process. At a time when businesses with an omnichannel engagement strategy retain, on average, 89 percent of their customers, the metaverse is an extremely powerful channel that cannot be ignored. Seventyfive percent of consumers crave a human touch when interacting with businesses, but most omnichannel investments make
it harder to make that all too important human connection. Customers will put up with chatbots and online forms to begin conversations, but prefer to eventually speak with a person above all else. The metaverse takes things up a notch, bringing customer service from a phone call to more personal interactions such as avatarto-avatar or even holograms.
David Keane, CEO of the sales enablement platform Bigtincan, best explained the potential, stating "In a world where virtual selling environments will eventually become the norm, the metaverse will allow businesses to put their customers first by providing personalized engagement no matter where the engagement is taking place." Keane predicts a world where the consumer is truly in the driver's seat. From using augmented reality to place products into real spaces to interacting with customer service reps in virtual environments, and more, he sees a world of endless potential. Because the term "metaverse" only recently gained popularity, many might feel it's a distant reality. But companies like Nike, Microsoft, Ikea, and others are already growing in the metaverse, leading customers to expect all businesses to follow suit. CX teams looking to future-proof their omnichannel strategy either can start planning for this future or risk getting left in the past.
This article was originally published by Inc Magazine.
57 20/01/23
As a virtual environment of interconnected communities, Meta is designed to bring people together in virtual reality, augmented reality, or mixed reality to shop, play, connect, work, and more.
Credit: Getty Images
Health
Stopping Pain Before It Turns Chronic
Ignoring Persistent Pain Can Lead to Greater Problems
By Matthew Solan
A not-so-favorite game played by many older adults is "pain of the day," where they share what currently hurts and how much.
Most often, new aches, known as acute pain, are shortterm and go away on their own or diminish with a combination of rest and over-the-counter remedies. But sometimes, acute pain persists and worsens until it becomes a serious chronic pain.
"People may shrug off the occasional acute pain as the
price of advancing age and learn to live with it," says Dr. Edgar Ross, senior clinician of the Pain Management Center at Harvard-affiliated Brigham and Women's Hospital. "But ignoring any level of pain often leads to greater problems that become difficult to treat and manage."
PAIN NAMES
Most acute pain comes from damage to body tissues. It's known as nociceptive pain and results from physical trauma like a sports or exercise injury, a broken bone, a medical procedure, or a household accident
58 20/01/23
like stubbing your toe, cutting a finger, or bumping into something. The pain can feel sharp, aching, or throbbing and often heals within a few days to a few weeks.
In comparison, chronic pain lasts at least two to three months, often long after you have recovered from the injury or illness, and may even become permanent. Symptoms and severity of chronic pain vary and may include a dull ache, shooting, burning, stabbing, or electric shock-like pain and sensations like tingling and numbness.
Chronic pain can be related to ongoing tissue injuries or inflammation, as with arthritis. However, more often long-lasting pain signals originate in the brain even when nociceptive pain has resolved. The brain itself has been rewired to experience pain even when there is no active involvement from body tissues.
According to the CDC, 20% of adults have chronic pain -- with people ages 65 and older affected the most -- and 7.4% experience chronic pain that limits their activities.
SEEKING HELP
Sometimes acute pain becomes chronic because not enough attention was given to addressing the problem early on. "People feel they can live with it, or they adjust their lifestyle to accommodate the pain, so they don't get appropriate treatment," says Dr. Ross.
Another barrier is psychological. "Sometimes people need regular movement, exercise, or physical therapy as part of their acute pain treatment, but because it may hurt or be uncomfortable to do, they avoid it, which can worsen their condition," says Dr. Ross.
Avoiding treatment and allowing acute pain to linger also may make people more sensitive to pain. "This makes their pain feel worse than it is and makes it harder for people to cope," says Dr. Ross.
The best way to stop acute pain from becoming chronic is to confront it straight on. "Don't ignore it. Seek medical advice, and follow proper pain management, whether that's heat and ice therapy, physical therapy, medication, rest, or some combination," says Dr. Ross. "The longer your acute pain lingers with-
out proper treatment, the more likely it could become chronic."
INDIVIDUAL TREATMENT
Chronic pain can be difficult to reverse, and sometimes even impossible, in which case the goal may be to restore function, manage flare-ups, or reduce symptoms.
Of course, every treatment strategy depends on the person's medical history, the source of the chronic pain, and its severity. A traditional course of action is to work with a pain specialist to devise an individualized treatment plan. This could include a combination of options like prescription pain medication, steroid injections, physical therapy, complementary treatments, and behavioral therapy.
Sometimes a psychological evaluation is recommended. Chronic pain can be traumatizing and cause depression and anxiety that must be addressed. There also could be personal stressors that exacerbate chronic pain, like relationship issues or financial problems.
"It is not easy sharing personal issues, but exploring them can support and improve your treatment and management strategy," says Dr. Ross.
Addressing chronic pain takes time and dedication. Depending on how long the pain has been around, therapy could last several months or even years. "Even so, dealing with chronic pain is not a hopeless situation," says Dr. Ross. "There are many options to help people improve their quality of life."
This article was originally published by Harvard Men's Health Watch.
59 20/01/23
"It is not easy sharing personal issues, but exploring them can support and improve your treatment and management strategy."
Credit: Shutterstock