|08IssueSummer22 K ian TALAN
SROTUBIRTNOC Ed itor in Chief / Creative Director / Retouching / Writer Bec Doyle @becdoyle_ Photographer / Hair Stylist Glenn Nutley @thecontentcollective Writer Tony C. Simmons @tonycortezofla Writer Elisabeth Hower @elisabethhower Writer Alana Huehn @a_la_na Writer Amy Whelchel @amy_whelchel Writer Stella Umeh @stellaumeh Fashion Stylist Nora Foley @nora_foley Fashion Stylist Calli Martin @callimartinstylist Fashion Stylist Coby Connell @cobyconnell Creative Direction Lyda Fischer @lyda_fischer Make-Up Artist Stevi Christine @naturallyby Make-up Artist & Hair Stylist Stephanie Rodiguez @createfacee Make-Up Artist Hadeel Sittu @hadeelsittu Hair Stylist Armando Romeo @hairbyarmi Model Kyra McNeil @kyra.mcneil Agency It Model Management @itmodelmanagement M. CITIZEN MAGAZINE | ISSUE 08 2
Kian wears Jacket by Mister Triple X, Shirt by Abel Honor FOLEYFASHION@THECONTENTCOLLECTIVEGLENNPHOTOGRAPHY,NUTLEYSTYLIST,NORA@NORA_FOLEY ON THE COVER
24IN THIS ISSUE 68 Kian Talan The actor discusses diversity & proper representation in Hollywood, honing his craft and his role on NCIS 30 Jenny Stojkovic The author & VWS founder discusses her award winning book "The Future of Food is Female", the plant-based food tech industry and more 22 Vegan Women Summit Meet a few of the incredible female panelists featured at this years VWS and discover what the Summit is all about 46 Sharni Vinson: Making Moves The actress discusses career longevity, her dance roots and reavaluating what is most important to her 8 ARM'd For Change Shira Scott Astrof discusses the mission behind her incredible rescue and how they are making a difference for abused and neglected animals. 16 Give Purpose, Give Freedom The non-profit rehabilitating human trafficking victims, and PURPOSE Jewelry - the line personally handcrafted by the survivors. 46 68 M. CITIZEN MAGAZINE | ISSUE 08 4
70 22 84 BEAUTY 88 Lyda Beauty Effortless glam with Vegan and Cruelty Free makeup brand Lyda Beauty achieved using their most coveted products HEALTH & WELLNESS 94 6 Tips for Summer Health & Wellness With actress Abigail Klein 0 This Black Life Matters Writer and former Olympian Stella Umeh shares her personal journey raising her daughter in Newcastle, Australia 30 88 8 94 106
Talking with Shira Scott Astrof was a lesson in integrity. Astrof is an actor, writer, vegan, fierce animal advocate and rescuer. She is a woman with a clear mission and is doing everything she can to create change in this world for the better. After volunteering with various animal rescue organizations and shelters in Los Angeles since the age of 17, Astrof funneled her passion and vision in 2018 to found the Animal Rescue Mission (ARM), a non-profit organization.
ARM'D CHANGEFOR
Astrof's very first animal rescue came many years before at the age of 10, when she found a struggling kitten in her childhood backyard. With her family, they nursed the kitten back to health and then "started taking in every stray cat", she says. Her family and her would take the stray cats to the vet, get them spayed and neutered, and then find homes to adopt them. Actions that her parents still do today. That vulnerable kitten found in her backyard became the catalyst for the work Astrof continues to this day. Alongside her partners, Joey Tuccio and Kevin Callies, ARM saves homeless and abused animals. They provide them with medical treatment and any necessary training before they find them foster families and then forever homes
WORDS BY ALANA HUEHN
M. CITIZEN MAGAZINE | ISSUE 08 8
► M. CITIZEN MAGAZINE | ISSUE 08 9
through adoption. "They are these helpless, innocent lives and I can't think of anything more important than helping them and creating a better world for them", she says. "Since I started this rescue, thousands of dogs and cats now have amazing homes", says Astrof. Operating in Los Angeles and Tijuana, Mexico, ARM and their volunteers work tirelessly to give animals the opportunity of a new life. ARM is contacted at all hours of the day via phone or on social media by individuals, other organizations and shelters to help animals in need. The shelters "know to call me when there's a really scared dog or a senior, the senior pities are my favorites", she says. These are the types of dogs that have either been so traumatized, have a slim chance in being adopted or are red listed by the shelter to be put down. "I just can't let their life end there…even if they're hospice and they have one week with me", she says. If you've seen any of ARM's or Astrof's videos on social media, you will immediately be struck by how equally empathic and driven she is to make a difference. For Astrof, PHOTOGRAPHS COURTESY OF THE ANIMAL RESCUE MISSION
"helping animals is also helping people in so many ways". The love and companionship of an animal enriches people's lives. What gives her hope is the transformations she sees in people and their sosheindescribable",endings"Theanimals.adoptedhappyarejustsays,"Iseemanypeople that, they're just completely changed by their rescue animals". From the countless experiences she's witnessed over the years, she saw how animals "are so happy to have a human and humans are always better when they have an animal to love and be Despiteloved".
ARM is backed by the generosity of donations, fundraisers and invaluable volunteers. "The most crucial thing we need is fosters", Astrof says, of the treasured people who take in and care for animals until a permanent home is found. Fortunate enough to have the support of regular fosters that are repeatedly available to help, ARM also seek out new fosters by posting on social media or their website which links to other dedicated sites, like Petfinder and Adopt-a-Pet. Fosters are pivotal to every animal's new journey. They provide a safe place for animals to decompress from their past and help build up their ability to trust again. "Fosters are my hero's, there's no way I could rescue animals without fosters", she says. " Since I started this rescue, thousands of dogs and cats now have amazing homes"
M. CITIZEN MAGAZINE | ISSUE 08 10
witnessing and rescuing dogs from the worst situations imaginable, Astrof insists that she's "never rescued a dog that couldn't get over their trauma". Like humans, each animal is different and some take more time to work through their challenges than others. "Some dogs are so shut down in the shelter and once I get them outside, they just become a dog really quickly", she says. For others, she says there is a moment on the car ride home from the shelter where there is a recognizable shift, and the animal knows they are safe. While it may "take a while for their body and the rest of them to catch up to this notion but you see in their eyes that they know, that's always that kind of moment where I know that they are going to move past this and they are going to be ok", she says.
M. CITIZEN MAGAZINE | ISSUE 08 11
It happens all the time that fosters end up adopting. They become so attached to the animals they are looking after that it's hard to picture life without them. While animal rescues rely heavily on people to foster, Astrof says that she "could never deprive someone that fell in love with an animal" the chance to adopt them. "I love foster fail, I am a foster fail", Astrof says of the four times she adopted the animals that she was fostering. Including a cat that she was so intent on not keeping that she named him 'kitten', who five years later still goes by that name. Her determination to change the fate of severely abused animals is remarkable, especially when told that their rehabilitation isn't possible. "It's the most amazing thing to see a dog go from completely defeated to just living his life happy with a family", Astrof says. This is true for Mark and Donny, dogs who were rescued from an abusive hoarding situation that left them "so broken from what humans have done to them". She states that "they were two of the most terrified dogs I'd ever seen… they'd just shake, they would lose their bowels if you got ►
anywhere near them". She believes that for a lot of rescued animals, they "just need to learn what it feels like to be loved". Through time and effort put into "showing them that they can trust you… once you earn their trust, whether it takes an hour or a month, you have their trust forever".
There are also heartening stories of animals and people saving each other, such as a senior abused Pitbull who was adopted by a veteran with severe PTSD. Astrof says that the dog "gave him a reason to live and love", and she returned the love and companionship he needed. She went from being a sad and shaking dog in the corner of the shelter to constantly wagging her tail. The work ARM has been doing is non-stop and as Astrof says, "just never seems to end". Including all throughout the worst periods of the Covid-19 pandemic when the shelters were closed and animals were getting dumped, without a place to go. "We were just driving all over, all hours of the night picking up dogs and it was awful", she says. One positive to the pandemic was that many more people adopted or fostered animals because they were in lockdown at home. For all their animal adoptions, ARM made sure
M. CITIZEN MAGAZINE | ISSUE 08 12
► M. CITIZEN MAGAZINE | ISSUE 08 13
that each person understood the responsibilities of the life in their hands. While this has remained true of their adopters, it isn't the case for many others as the "shelters are full again and it's actually worse than ever right now", says Astrof. "People sometimes have this notion that when they drop their animal off at the shelter that it's ok, you know they'll just get adopted by another family and it's so absolutely false", Astrof says. "It's the absolute worst thing you could do to a dog", she says. The trauma dogs experience in shelters builds each day. They start to develop behavioral issues from being stuck inside a kennel, with some dogs being separated from others, unable to be touched or let outside to play. "Their chances of being adopted usually dwindle by the day", she says. Especially for senior, sick and vulnerable dogs that need love and care the most. While there is a real need for rescuing animals and finding them safe homes, Astrof is clear that the Animal Rescue Mission is focused on stopping the cycle. "I really hope that in the future we don't need animal rescues and we don't need shelters", she says. The long-term goal behind the Animal Rescue Mission is to bring about so much change that they and organizations like them are no longer needed. "The main thing I wanted my organization to focus on was changing the laws and changing the world in how animals are treated", Astrof says. Through meeting with different Californian City Officials and District Attorneys to change and further enforce animal cruelty laws, ARM is committed to educating "everyone on the truth as to what's going on".
M. CITIZEN MAGAZINE | ISSUE 08 14
In LA, "there's no animal task force anymore, there's just no protection for these animals", she says. The current system is broken. Gone are the days when people could call An imal Control to come to the rescue. Due to stressed, underfunded or incompetent animal protection sys tems, organizations such as ARM are being called into action to save animals from all kinds of winsslowlyWhilemany".all,sibleAstrof,tingly,situations.dangerousUpsetaccordingto"it'simpostosavethemthere'sjustsochangeishappening,suchasaban
on pet shops in Los Angeles are being undermined by rampant unregulated backyard breeders. Who, through lack of punishment or responsibility only end up perpetuating the suffering of animals. With time, Astrof has learnt to choose her battles. ARM believes that educating people is one of the strongest influences of change, especially with the younger generation. They are "the ones that are going to change the world", she says.
Although ARM's ability to educate was paused during the height of the pandemic, Astrof will soon be back spreading the word to students at grade schools, high schools and colleges. There she speaks transparently about the work ARM is doing, what they can do to help animals and the importance of respect and protection for all sentient beings. ARM has also put into practice what they preach with their work in Tijuana, Mexico. After many years of being involved in rescuing dogs from dire situations and finding them homes back in the US, Astrof is determined to change the way the shelters are run there from the ground up. "Instead of putting a bandaid on the problem there, I want to help fix the problem there, or else it's never going to end", she says. They have partnered with a local woman in Tijuana, who has passionately been taking in stray dogs for years without the means to properly care for them. ARM has been able to fund the construction of an animal shelter and have set up systems that support the animals and " ThethingmainIwanted my organization to focus on was changing the laws and changing the world in how animals are treated"
Astrof believes that there's "so much that us humans can learn" from being around and looking after animals.
■ M. CITIZEN MAGAZINE | ISSUE 08 15
Rescued animals can teach us how to forgive, how to live in the moment and "learn to love and trust again wholeheartedly", she says. The life of an animal is sacred and should be treated as such. Together with the many positives' animals bring, people need to be acutely aware of the responsibility that is in their hands. "That's a life…so you really need to be prepared to understand what exactly that animal needs", Astrof says. With the amount of animals doubling every month that ARM rescues and puts up for adoption, they really need the help of people who also share their mission to create a better world for animals. People who spread the word, and educate others on caring for and protecting animals. The more help they have the more help they can give. "Donating, fostering and volunteering your time are three of the most important ways to help", Astrof says. To get involved, go to www.theanimalrescuemission.org.
volunteers tirelessly working on the ground. Including improved access to medical care, spaying and neutering to assist sick dogs and ease the pressure caused by overpopulation.
Animals have the ability to bring endless amounts of joy to our lives.
The goal is not to have to bring animals to the US for adoption, but rather to work alongside other rescues doing similar work in Mexico to create a self-sustaining system for animal care and protection.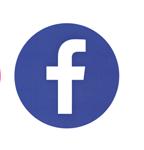 WORDS BY
GIVE FREEDOM
PURPOSE
WHELCHEL M. CITIZEN MAGAZINE | ISSUE 08 16
The world is a funny place: it is beautiful, yet tortured. Exciting, yet scary. Full of wonder, yet full of sadness. And where there is yin, there is always yang. As we learn more about this world that we live in, we open ourselves up to its light, and simultaneously, its darkness.
I n a world where 'likes' reign supreme, social media saturates our society and the news is overwhelmingly sad, it's important to find a cause to stand behind. To stay grounded and remind ourselves of what really matters. Whatever that is to you, I believe that helping each other should be at the top of the list.
Some things are hard to talk about, but they deserve to be heard. AMY
It's crucial to acknowledge the dark, because ignorance does not equal bliss, however the light is where humanity shines the brightest. The light is what I want to share with you. And it often shows itself when you least expect it. GIVE
M. CITIZEN MAGAZINE | ISSUE 08 17
At the beginning of 2019, I was traveling for work in Arroyo Grande, California. I stumbled upon a boutique and being the girly girl that I am, I seldom miss an opportunity to shop. I love all things fashion, but jewelry is how I express myself the most. Even as a toddler, I would be adorned in my Mom's bracelets and necklaces..I had to jazz up my diaper of course. It stuck with me because to this day, I am never without a piece. I love that it always gives back to you because no matter your height, size or mood, it will always make you feel good. As I was in the store, I was drawn to a beautiful pair of turquoise earrings. Again, any excuse to shop, but something about these really caught my eye. The name on the earring holder read 'PURPOSE Jewelry' which I was immediately ►
•Healthcare - there is access to ongoing healthcare, as well as counseling, mental healthcare and one-on-one
•Incomecomponents:-receiving regular paychecks, learning how to save and feel secure in finance, thus creating economic freedom.
M. CITIZEN MAGAZINE | ISSUE 08 18
•Education - regardless of age or ability, women are taught a range of subjects such as reading, computer skills, life skills, language and math. There are also opportunities for an online tutoring program wherein US based volunteers tutor and connect with the participants to build their English literacy.
•Communitymentoring.-each sanctuary provides a trauma-informed community where relationships are nurtured and can safely grow. Women grow in confidence and trust, while learning the
intrigued by, and as I turned the earrings over, I noticed a woman's name had been handwritten on the label. I hadn't seen this before, so upon asking, I was told of International Sanctuary - a nonprofit organization who rehabilitate women that have survived human trafficking, and PURPOSE Jewelry - the line personally handcrafted by these survivors. I instantly felt connected to these women through the jewelry. I knew each piece had been made with the utmost love and care. These earrings were more than just a fashion statement, they were a mission. A mission I absolutely wanted to get behind.It was unlike anything I had experienced and in that moment, I was forever changed. Knowing that I wanted to go further than just this encounter, I reached out to PURPOSE Jewelry and was connected with the loveliest woman named Deanne. She told me about the brand and a fire was lit Internationalinside.Sanctuary was founded in 2007, which means they are about to celebrate 15 years! The goal is to provide a safe community - a sanctuary - where women who have survived human trafficking can build a new life. These sanctuaries are currently in India, Uganda, Mexico and The Philippines. International Sanctuary works with in-country organizations, and once the survivors have been rescued, they enter International Sanctuary's program where they can grow in capacity and skills. Through a safe environment there is access to four key
art of jewelry-making through Purpose Jewelry. They handcraft each stunning piece, building independence and achieving the model of becoming stronger, wiser Theywomen.are changing lives all over the world. As of right now, International Sanctuary and Purpose Jewelry have helped around 500 women, and they will help many more as they continue their incredible work.
THIS is where humanity shines. This to me, is what life is about: GIVING BACK. Through building a relationship with Deanne at PURPOSE Jewelry, I learnt that one way to help is to host a trunk show. What is a trunk show you ask? Another term for an awesome event that you get to host ► M.
CITIZEN MAGAZINE | ISSUE 08 19
M. CITIZEN MAGAZINE | ISSUE 08 20
in the comfort of your home, with all of your favorite people. You don't have to tell me twice! Anyone can do this, and let me tell you, it will fill your soul! Anyone that knows me knows how much I love bringing people together, so I of course got to planning straight away. This wasn't going to be just any jewelry party, this was one that had immense purpose - pardon the punand one where 100% of the proceeds go back to these incredible women. 100%! On a Sunday morning, through delicious brunch bites and delightful mimosas, my friends learnt all about the organization, and I let the jewelry speak for itself. Not only is every collection beautiful, but the mission behind it - unmatched. We laughed, we cheersed, we watched videos about the work that International Sanctuary does, we tried on gorgeous jewelry and let our inner girls run wild! They fell completely in love with the pieces, and the fact that they knew the name of the wonderful woman who had made their jewelry with so much love. They were aiding in changing lives through a purchase. Helping to give freedom. And I don't think there is anything more profound than that. It was such a special day and I will always hold it with me. So much so that I hosted another, and I plan to do more and more. Can't stop, won't stop!
PHOTOGRAPHS COURTESY OF AMY WHELCHEL & PURPOSE JEWELRY
In my eyes, there is no superior deed than giving back, and what better way to do it than to bring your favorite people together and share in something greater than Givingyourselves.freedom to the women who deserve it most. We have to step outside of ourselves. Look up from our phones. Realize how urgent this issue is. A person is trafficked every 30 seconds around the world. 70% are female. There are approximately 24.9 million victims at any given time. This happens in every country in the world, which means that there are more people in slavery today than at any other time in history. Let's say it louder for the people in the back. When you realize that the purpose for your life isn't just about you, you will use it in a mighty way. So let's stand together in the light. Let's combat the dark in this world. Let's be a part of something Let'sbigger.give freedom. Give purpose. To get involved or donate go to: i purposejewelry.orgnternationalsanctuary.com
S
V egan W
I t's 7am on a beautiful Spring morning in Los Angeles and the mercury has already hit 90 degrees Fahrenheit, it's going to be a scorcher.. Global warming anyone? Felicitous, considering I'm making my way Downtown for the 2nd annual Vegan Women Summit, taking place at the City Market Social House. The Summit, having taken place predominantly online last year, will host over 800 in-person attendees, and include panels of some of THE most inspiring women at the forefront of the plant based movement; Athletes, CEOs and Celebrities alike. Inspiring women like actress omen ummit BY BEC DOYLE PHOTOGRAPHS COURTESYOF THE VEGAN WOMEN SUMMIT
WORDS
M. CITIZEN MAGAZINE | ISSUE 08 22
► M. CITIZEN MAGAZINE | ISSUE 08 23
and activist Alicia Silverstone, Daniella Monet founder of Kinder Beauty Box, youth climate activist Genesis Butler, Maggie Baird founder of Support + Feed and of course the VWS founder and author Jenny Stojkovic (to name a few). The line-up of speakers is extensive and diverse, but one thing these women all have in common is their inspiring dedication and contribution to the vegan space. As you enter the Summit through a market of incredible vegan companies like Sylven New York and Miyoko's Creamery, it's a sensory overload and I can't help but feel I've entered a Vegan wonderland. The Summit is a microcosm of the vegan movement, full of positivity and a connectedness that I have honestly never experienced before. There's an energy and excitement in the air as attendees get to know each other, exchanging ideas while they connect in the designated lounge spaces. Plant-based food vendors are set up along either side of the main stage playing host to some of the most exciting (and delicious) new products on or about to hit the market, and attendees are eager to sample the goods. Vegan food trucks are also lined up to serve complimentary lunch throughout the day.. if you can peel yourself away from the action on the mainstage long enough! I had the pleasure of speaking personally with a few of the incredible female panelists and the overall consensus of the summit (and award winning book by VWS founder Jenny Stojkovic), not only is the future of food female, it's plant-based. Women are truly at the forefront of this movement, leading with compassion and a collective sense of urgency to save the animals and our Miyoko'splanet.Creamery founder and longtime vegan Miyoko Schinner is no novice when it comes to the plantbased food space, having launched multiple successful companies such as Now and Zen and UnTurkey. Already a huge fan of Miyoko's Creamery Cultured Vegan Butter, I was excited to learn a little more about this über successful chef and entrepreneur including her passion for animals and her very own farm sanctuary! "I'm not just a company selling products, I am an advocate", she explains. After a call about 2 goats that needed rescuing, "Rufus and Reggie", sanctuary Rancho Compassion was formed, and is now home to roughly 100 animals.
With 80 chapters operating around the world, Genesis is acutely aware of the sense of urgency when it comes to the climate crisis. "I feel it is really important to do whatever I can and speak out, it's not exactly what I want to do cause I'm really introverted, but I feel like it's something I HAVE to do because I don't have a choice, if I want a planet, I have to do this." Her advice to fellow youth activists is to not be discouraged "it's important to continue the work," she says.
But her advocacy work does not end there, with a growing demand for plant-based milk alternatives and the proven science linking animal agriculture and climate change, Schinner is also committed to guiding traditional farms through this period of change, "We have a farm transition program at Miyokos where we're trying to help dairy farmers convert to growing crops," Schinner explains. But progress is never without resistance, "Most dairy farmers are doing what they've been doing for decades. They're doing what they've always been taught, but unfortunately the world is changing, so let's help them participate in the new future, there's room for everybody," Schinner says. I'm in awe of every panelist and the knowledge, wisdom and insight they possess. Even the youngest of today's speakers is wise beyond her years and a true role model for people of all ages. Genesis Butler, now 15, became vegan at age 6. "I never thought about where my food was coming from. My mom always said it was important to question adults as long as you're doing it respectfully." For Genesis this line of questioning and curiosity led to her discovery of the myriad of benefits associated with a vegan lifestyle. During the pandemic Genesis started Youth Climate Save, "I wanted to get youth involved and for them to have a support system."
Actress and activist Emily Deschanel is kind, funny and engaging. A prominent advocate for farm animals Deschanel has been working closely with Farm Sanctuary since becoming a member in 2006 and joined the board of directors in 2014. Having been vegan for 29 years Deschanel expresses how inspiring it is to see so many women, and some men too, so energized in this space, though admits being vegan can ► " I'm not just a company selling products, I am an advocate."
M. CITIZEN MAGAZINE | ISSUE 08 24
LEFT TO RIGHT LANA WEIDGENANT, GENESIS BUTLER. MAGGIE BAIRD LEFT TO RIGHT JENNY STOJKOVIC, MIYOKO SCHINNER, MARGARET COONS, DEBORAH TORRES, DANITA TAMEARRACLAYTOR,DYSON M. CITIZEN MAGAZINE | ISSUE 08 25
be lonely. "I still feel alone, a little bit. I'm shocked the world isn't more vegan, but it HAS changed so much." The Bones actress explains she isn't always afforded the luxury of choice when it comes to being a part of projects that are ethically aligned, she recalls an instance filming a scene on Bones where they had Chili and real meat was used, "it's not even feeding anyone, not that I believe in killing animals to feed people, but it completely went to waste. Luckily I worked with compassion ate producers who understood my perspective and after that, they didn't do that again." Deschanel admits she has more control as a producer when it comes to ethi cally aligned projects, referencing her work on "How I Became an El Youngephant." women like Lana Weidgenant, the campaigns and policy manager at ProVeg International , are on the front line, focused on "fighting for the food systems change and policies that we need.. Banning factory farms, incorporating sustainability into the dietary guidelines and aligning the procurement - government purchasing of food.. All these different things that we can do that are actionable," she says. You can thank Weidgenant when it comes to the plant-based options like the ImpossibleTM Sausage recently becoming available at big corporate chains like Dunkin Donuts and Starbucks too, "It's in their interest to do so," she adds. "When Dunkin did it we pointed out to Starbucks that Dunkin had done it." With Wendy's next on the agenda, Weidgenant explains companies are jumping on board to stay competitive. When asked if she's experienced any pushback, sadly she says yes, from Vegans!
ACTRESS AND PRODUCER EMILY DESCHANEL M. CITIZEN MAGAZINE | ISSUE 08 26
-
Expressing frus tration from the all or nothing mentality she's en countered within the vegan com munity. " When a Person, corpo ration or policy maker does some thing positive, but it's not perfect and you tell them it's not enough and it's horrible, they're not going to be incentivised to do more than that and continue in that direction…We need a little bit of a mind set change in that area," add ing it's not the perfect solution but it's exciting progress.
Weidgenant recalls the catalyst to her activism stemming from growing up under the Obama administration. Trump's election triggered a wave of activism among young people, she says, like getting involved in March for Our Lives and the Women's March. " And then once the IPCC report came out in 2019, that was terrifying and it was a clear call to action to bring that activism that we had already been taking on for our classmates and democracy into the climate sphere."
The animal rights activist and Clue less star Alicia Silverstone sur prisingly declares "I care about fashion but not enough to learn anything about it," She laughs. She's more inter ested in nourish ing our bodies and healing from the inside out. With her engaging and surprisingly down to earth disposition she discusses the importance of macrobiotics in a plant-based diet "Macrobiotics is what I talk about in "The Kind Diet" and "The Kind Mama", being vegan makes a huge change, but once you start adding brown rice, and quinoa, and seaweed, beans and vegetables, that is your food and your founda tion - If the goal is to feel your best, to lose weight, clean up your skin or cure your illness." So it makes sense that Silverstone started MyKind Or ganics 7 years ago. When you hear Silverstone discuss the level of de tail and research that went into each and every ingredient, in each and every vitamin, you know it's a brand you can rely on and trust, especially as a vegan. Boasting key factors ► " When a
goingbutsomethingpolicycorporationPerson,ormakerdoespositive,it'snotperfectandyoutellthemit'snotenough..they'renottobeincentivisedtodomorethanthatandcontinueinthatdirection" M. CITIZEN MAGAZINE | ISSUE 08 27
-
■ JENNY
M. CITIZEN MAGAZINE | ISSUE 08 28
like their use of whole foods, traceability and carbon neutral ity the line is a Vegan's treasure trove and really takes the stress out of finding the right vitamins that align with your morals and dietary needs, in addition to be ing of the highest quality. After speaking with these incredible women and listening to all the panelists, I left feeling enlightened, empowered and further emboldened in my commitment to the vegan movement and my place in it. I learned a tremendous amount of valuable information and made lots of connections with women and companies leading the way in the vegan space. If you want to experience and be a part of this incredible event, rubbing shoulders with the female innovators you admire and respect, VWS will be returning next year! The 3rd Annual Summit will take place in New York City May 18-20, and is sure to be an outstanding (and potentially life changing) day that you won't want to miss! If you can't be there in person, you don't have to miss out, the Summit will once again also be open to online participants. Check out vws2023. com to claim your spot... I'l see you at the bar for a Kombucha! STOJKOVIC WITH ACTRESSSILVERSTONEALICIA
STOJKOVICJENNY WORDS BY ELISABETH HOWER @ELISABETHHOWER PHOTOGRAPHY GLENN NUTLEY @THECONTENTCOLLECTIVE HAIR & MAKEUP STEPHANIE RODRIGUEZ @CREATEFACEE FASHION STYLIST CALLI MARTIN @CALLIMARTINSTYLIST COOKING UP THE FUTURE OF FOOD AND YOU'RE INVITED M. CITIZEN MAGAZINE | ISSUE 08 30
M. CITIZEN MAGAZINE | ISSUE 08 31
Jenny wears Suit by RVN, Shoes by AdibaEarringsAlohas,by&RingsbyCalista
" You can be a hero every time you lift your fork. It doesn't have to be all at once. You don't have to have an identity of 'I am this' or 'I am that'. "
A nyone suffering from a lack of inspiration should talk to Jenny Stojkovic. We spoke at the end of a long day, for the author at any rate, but within minutes, I felt as though I'd had a delicious cup of coffee, delivered by osmosis through her infectious verve for life. Throughout our talk, it became clear she puts that verve (and a lot of hard work) to good use; it's elevated her as a leader in food tech, led her to found the Vegan Women Summit (VWS), and pen her book, The Future of Food is Female. Her message is simple: "Changing the food system is the single most important challenge facing humanity today, and women are leading the charge." Stojkovic is right on the forefront of that charge, a woman on fire, and the heat of her message is spreading Withrapidly.her signature red lips, long dark hair, and sleeve tattoos, Jenny looks more like a rock star than a Silicon Valley staple, having worked for Facebook and Google, among other major companies, and that suits her just fine. She's got far too many things on her, er, plate, to worry about what others
Herthink.journey to becoming vegan began after the tragic murder of a close friend. It turned her world upside down, and spurred some pretty dramatic personal transformations. She and her husband dove into spiritual books and Buddhist texts to try and comprehend their irrevocable grief and suffering. This is something that I'd come to learn about her: Stojkovic does nothing half-way, and she's not afraid of Eventually,change. she and her husband visited the jail to forgive the "[Food tech] is one of the very few places we have left where women actually have a chance to lead. Especially women of color."
► M. CITIZEN MAGAZINE | ISSUE 08 33
Jenny wears Top by Zara, Pants by Julia Allert, Bracelet by Kurt Geiger, Earrings by Adiba M. CITIZEN MAGAZINE | ISSUE 08 34
" You're not 'giving up' meat, you're gaining so much more depth and color to what it means to be alive." M. CITIZEN MAGAZINE | ISSUE 08 35
M. CITIZEN MAGAZINE | ISSUE 08 36
"You're not 'giving up' meat, you're gaining so much more depth and color to what it means to be alive," she explains. Further, "Every time you buy something, every time you put something on your body, you're making a decision as to whether you want to build a kinder
murderer, which got them thinking… If they could find the compassion to do this, shouldn't they be living as compassionately in the rest of their lives? It was a truth they couldn't unsee.
"It's the most obvious thing that you do three times a day that is the biggest contributor to pain and suffering in this world in many ways." How's that for a dose of truth? For Jenny and her husband, it was a freeing one, as well. Becoming vegan was cathartic and healing, and gave them an agency they hadn't experienced before. But don't think for a moment that she's just a bleeding heart. She educated herself about the ethics of the food industry, willing to look at how both the literal and proverbial sausage is made. It opened her eyes, and gave her an idea. But first, let's get a few things straight.
► M. CITIZEN MAGAZINE | ISSUE 08 37
"We wanted to see ourselves as people that wanted to promote a compassionate world and compassionate life, and to remove ourselves from pain and suffering because we had [experienced that] in such a great way." Yet, "we were still hurting animals." It hit her deeply.
world." It's another reminder of how empowered we already are: what we buy shapes the world we live in by putting our money where our mouth Andis. that's exactly what Stojkovic did. After years of working in the white, male-dominated, 'Tech Bro' culture of Silicon Valley, and armed with her newfound compass, she was inspired by the budding industry of food tech, which has given us mainstream alternative proteins like Beyond Meat, and Impossible Burger. Initially, food tech displayed the same lack of diversity, but since it was so new, there was still time for change. Stojkovic asked herself, "How do I create a space where the future of food is diverse and equitable? How do I create a space for women to come and actually be represented in this industry?" She answered a personal call to action by creating the Vegan Women's Summit (VWS), which she describes as "a no brainer." Her goal was to create a catalyst to launch women, and the Food Tech Industry, to the next level, and a diverse one at that. The VWS began with a fairly humble 250 women together in a room. Two short years later, that number has grown to 45,000 women from across six continents. And guess what? Forty percent of participants aren't fully vegan, and that number is growing every year. Which is exactly as Stojkovic intended. The movement is "for all of us," she says. The Summit gathers inspiring speakers and hosts networking events to build job pipelines directly into the industry. It also holds pitch competitions, proving that "there is no shortage of women with great ideas" concerning plant-based food innovation. Which is important. "We need to bring the brightest minds together," says Stojkovic, "because we're running out of time" to shift the way we make food altogether.
But she's optimistic that women in STEM are making a comeback, albeit
Love for animals aside, the effect the meat industry has on climate change is now becoming common
Speakingknowledge.of knowledge, when we discuss STEM (Science, Technology, Engineering, Math) studies, Stojkovic mentions that until 1985, almost half of all computer science degrees were given to women. Since then, it has been overwhelmingly male dominated. What shifted? Oh, just the release of a little toy called The Nintendo, "which forever changed the representation of women in computers," she says. "We haven't always had this issue."
► M. CITIZEN MAGAZINE | ISSUE 08 38
Jenny wears Top by SkirtCollection,VICIbyZara,EarringsbyKurtGeiger
M. CITIZEN MAGAZINE | ISSUE 08 40
slow. Educational opportunities for young girls are increasing but, "it's going to take a really long time for them to enter the workforce."
In the meantime, one of the silver linings of the past two years is the proliferation of remote work. Decentralizing opportunities has made it more possible than ever to work in tech; no longer does one need to move to Silicon Valley to be seriously considered. It's easy to see the positive ramifications of the shift, which "removes barriers, particularly for women, particularly for women of color, particularly for mothers." And in a booming industry like Food Tech, why wouldn't we want to broaden the talent pool not only nation-wide, but globally? Despite the challenges to "disrupting the status quo" within the industry, there has been a yearly exponential increase in women entering the space of innovation and entrepreneurship, representing the diversity of our population more accurately than ever before. Just last year, the fastest growing founder group in America was black women. "What's really exciting to me on a macroeconomic level is that there is an incredible amount of entrepreneurship happening in communities that were previously underserved," she says. In the same way Stojkovic wants to open the vegan space to nonvegans, she's aiming to see it expand across cultures as well. "There are no mainstream plant-based Hispanic brands." It is baffling, considering the immense buying power of Hispanic communities, a staggering $1.9 trillion in 2020. Why are alternative protein brands largely only making burgers and brats? Stojkovic challenges the growing industry to expand their reach, and show some respect for their consumers as well. Following the dollar can be pretty practical, too. Consider that states like Kansas are now having to reconsider a cattle industry that's growing ever more expensive, as grain prices, not to mention temperatures, are on the rise. In June of this year, thousands of cows succumbed to heat stress and dehydration in Kansas. It's a stark reminder of the real cost of animal agriculture, which Stojkovic describes as the "least capitalist industry there is," nodding in part to the beef, chicken, and pork lobbyists aren't keen on sharing their piece of the proverbial pie, not ►
M. CITIZEN MAGAZINE | ISSUE 08 41
Jenny wears Dress by EarringsbyWardrobe,NakedJacketKaftanStudio,byAdiba M. CITIZEN MAGAZINE | ISSUE 08 42
M. CITIZEN MAGAZINE | ISSUE 08 43
M. CITIZEN MAGAZINE | ISSUE 08 44
to mention government subsidies. To date, they've also been able to keep their products less expensive per pound than their plant-based alternatives. However, according to some reports, that could change as soon as the end of 2023. In the meantime, Stojkovic will continue to work to support and empower women to take charge of their own lives and make their own change, break into traditionally male companies— or start their own. In her book, The Future of Food Is Female, she gathers crosscultural stories and insights into the powerful women changing the food industry today. As well, her Pathfinders podcast is a juicy dose of inspiration from some of the world's most powerful female leaders in the food, tech, and fashion industries. Oh, and in case you were wondering, despite evidence to the contrary, Jenny Stojkovic isn't super human. However, she is incredibly disciplined. She works from home, but still leaves the "office" in the early evening, unplugs her screens until the following morning, and describes herself as a "nine to fiver." That is, she's in bed by 9 pm to rest up before another inevitably big day. It seems silly to ask, after our discussion of socio-economics and generally how to save the world through food, but I do anyway: what's her current favorite vegan fashion statement? "Well," she says with a grin, "My new favorite thing are these vegan mushroom Uggs sandals." She immediately sends me a link. "You're going to laugh so hard," she says. Waits for it to load, watching my face. And there they are. Fuzzy. Pink. Platform. Perfect. "Nothing beats a comfy vegan shoe." Understood. And necessary. Shifting an entire industry is a long road, but Stojkovic will no doubt do it, one step at a time. ■ " You can't talk about how people eat without women in the room. They are the keys to the castle in terms of unlocking the food system. The fact that so few of these major food brands are led by women is shocking. "
Jenny wears Top by Julia Allert, Pants by Valentina Shah & Earrings by Open Edit M. CITIZEN MAGAZINE | ISSUE 08 45
Glenn Nutley @thecontentcollective Armando Roméo @HairbyArmi Stevi Christine @naturallyby Coby Connell @cobyconnellFASHIONMAKE-UPPHOTOGRAPHYHAIRSTYLISTARTISTSTYLIS T WORDS BY ALANA HUEHN @A_LA_NA SHARNI VINSON MAKING MOVES
M. CITIZEN MAGAZINE | ISSUE 08 47
Sharni wears Top and Pants by Vegan Tiger M. CITIZEN MAGAZINE | ISSUE 08 48
A ctor Sharni Vinson's smile and positivity are infectious. She's radi ant, dynamic, wise, and authentically alive. In line with her daring, adventurous spirit, she knows who she is and what she wants. True to her statement that energy is transferable, I left our conversation feeling motivated to 'carpe diem' the sh*t out of ev erything. We spoke about her life, passions, career, and future. Sharni Vin son was always destined to be a beentertainers,aComingperformer.fromfamilyofenshe'sacting,singing, and dancing from the moment she could. De scribing herself as an extremely active kid, her family always en couraged her to pursue her dreams. From a young age, she poured her self into sharpening her skills. Stepping things up at age twelve by attending one of Australia's most prominent performing arts schools Brent Street. Her mother did ev erything possible to support her, adamant that if this was the path she wanted to take then she must learn from the best in the indus try. "I've just been so lucky that like, I had the right tools given to me from a young age and the right support system that encouraged me to actually go after that dream, not trash it," she says. Inspired by the musicals she watched endlessly, from a young age Vinson would get dressed up and put on shows with her cousins for the entire family. When peo ple would ask her what she wanted to be when she grew up, with out skipping a beat she would respond, "when I grow up, I wanna be on Broadway!", a line from her favorite musical 'A Chorus Line'. Repeating this line over and over and over again, Vin son describes "it meant, I want to be an entertainer, I want to be a dancer, I want to be on stage, I want to be performing". Then at the age of 26, the stars aligned when she was cast as 'Na talie', the leading lady in Disney's dance movie franchise Step Up 3D. "They moved me to New York City and put me on Broadway", where Vinson says lived her dreams ► " I knew exactly what I wanted to do and that's probably what's helped me along the way."
M. CITIZEN MAGAZINE | ISSUE 08 49
Sharni wears Jacket and Bralette by ADIBA, Pants by Ivodià London, Jewelry by Coly Los Angeles M. CITIZEN MAGAZINE | ISSUE 08 51
M. CITIZEN MAGAZINE | ISSUE 08 52
filming, dance rehearsing, and living on Broadway. "It was like I knew back then that this was like my calling", she says of her strong conviction and dedication from a young age. "I knew exactly what I wanted to do and that's probably what's helped me along the way".
built a repertoire in swords, knives, guns and weapons training, fight choreography, ca poeira, parkour, and surfing. She's worked closely with stuntmen and has experience performing action scenes on wirework, where they "hook you up to a harness and fling you across the room and you're doing flips in the air", she says. Her unique skill set has also been adapted or specifically written in for roles such as pro surfer 'Tara' in 'Blue Crush 2' and survivalist 'Erin' in the cult indie horror film 'You're Next'. The latter earned her the award of Best Horror Actress at Fantastic Fest 2011.
Over the last eleven years, Vinson's established a reputation for her self as someone who fearlessly takes on phys ically demand ing acting roles. The flexibility and strength of her dance back ground synthesizedeasilywith action roles. Well on her way to becoming a bonafide action star, her career has taken her across the world and pushed her physical abilities. "I'm just su per physical like I'm someone that has a lot of energy on a daily ba sis", she says, "I feel good when I'm Vinson'smoving".
Lighting up when she talks about the phys icality of the act ing roles she's taken on throughout her career, Vinson ex claims, "I do feel like it's what I was kind of born to do… it's what I love doing (and) it's what I would prefer to continue doing".
When it comes to acting roles she sees in her future and the films she enjoys watching the most, she says " the more action the better…I just love it." For her, physical roles re quire more from her beyond crafting a character from a script by pushing boundaries on all aspects of what she's capable of. It's no wonder she gravitates to playing a Ofbadass.herlatest role in the Nextflix TV " I'm just super physical like I'm someone that has a lot of energy on a daily basis"
► M. CITIZEN MAGAZINE | ISSUE 08 53
M. CITIZEN MAGAZINE | ISSUE 08 54
THIS PAGE: Sharni wears Denim set MAR by Maria OPPOSITEKarimi,PAGE Sharni wears Suit by Ocean Rebel, Jewelry by Coly Los Angeles M. CITIZEN MAGAZINE | ISSUE 08 55
series, 'The Guardians of Justice', Vinson says "I've probably trained my whole life for a role like this". Leading the cast as 'The Flash', a character based on DC Comics 'The Speed' who has super speed powers, she jumped in deep to play the role. "Who doesn't want to play the fast est woman on earth?", she says. From the outset, the creator of the series and brain behind Bootleg Universe, Adi Shankar, had her lined up for the role of the idealistic heroine, hell-bent on justice. "He was like, you were just perfectly cast as this character, because like you are this character…you're fast, everything you do is quick..you're just like, su per speed", she says. Friends for a decade, Vinson says Shankar was acutely aware of her physical abili ties and thus was able to stretch the character beyond what was initially 'Thewritten.Guardians of Justice' is a high ly creative, dark satire murder mys tery, loosely based on the most fa mous of superheroes of DC Comics and the Justice League. "It's sort of breaking the mold of superheroes", says Vinson, except that these su perheroes have slightly different names and are "messed up in the head". The series is a psychedelic, fast-paced experimental assortment of live action against a myriad of an imation styles. Also starring Denise Richards, Kellan Lutz, and WWE wrestler Diamond Dallas Page, she describes the series as "ground breaking in the formula that we're using with the intertwined, dif ferent types of animation, it's very hectic, it's kind of like living a day in Adi Shankar's brain". The narra tive is "very tongue in cheek..there's a lot of things in it that (is) pushing the boundaries for sure, with a lot of Vinsonstuff".also stepped up to the mark for the very first time as co-pro ducer for 'The Guardians of Justice'. Being involved with the project from the get-go, she called it "such a crazy journey, it's not been your typical formula of the way that you would create a TV show". Crafted over more than six years, it start ed as a passion project envisioned as a ten-part web series. After run ning into challenges along the way, a pause on the project ultimately blossomed into a seven-episode TV series. Evolving as the right peo ple came on board to give justice to Shankar's vision. 'The Guardians of Justice' premiered at the Canneseries Festival in Oc tober 2021. Accepted into the short
► M. CITIZEN MAGAZINE | ISSUE 08 56
Sharni wears Denim set MAR by Maria Karimi, Jewelry by Coly Los Angeles ► M. CITIZEN MAGAZINE | ISSUE 08 57
M. CITIZEN MAGAZINE | ISSUE 08 58
Sharni wears Dress by Vegan Tiger, Boots by SYLVEN New York M. CITIZEN MAGAZINE | ISSUE 08 59
-
form category as one of ten TV se ries, Vinson calls it "a dream come true". Blood, sweat, and a bucket list moment of walking the Cannes Fes tival stairs magnified further how proud she felt about the finished product. "It was crazy because we filmed everything so sporadically over the course of six years that it was like watching something that I wasn't involved in, in a way, like I didn't know, no one knew what was coming next", she says. "I'm so glad that we persisted", she says in re flection, because "a lot of the time, the best things that you do are the things that don't come easy". With 'The Guardians of Justice' now birthed into the world for all to see, the end of the proj ect brought about shifting tides for Vinson. Likening her life over the last four years to that of a gypsy, she's ebbed and flowed wherever work pulled her, with her heart of ten drawn back to her home base of Australia to be close to her family. Especially during the worst times of the Covid-19 pandemic, this quali ty time with her treasured mother, grandfather, and extended family has been priceless. It connected her back in with her roots and made her question how she really wants to be living her life. In the past, Vinson's "career has (always) been most im portant, but at nearly 40, that's not the case anymore", she says. This time widened her sometimes too tightly funneled vision and helped her to realize and reshuffle her pri Vinsonorities. singles out 2020 as "the worst year of probably everyone's lives, but definitely mine, I had a shock er, it was horrible". A year that threw all motions into chaos as the world was forced to slow down and learn on its feet how to cope with deep uncer tainty. "Everyone in the whole world almost took a backseat and went, reevaluate: what am I doing, what's important, what do I want to do next?", she says. In hindsight, she sees those intensely turbulent times as a necessary evil with the grace of reasoning behind it. A time that re aligned her compass to "start mak ing better choices, just for living a happier life", she says.
" What probably has kept me going is the ability to say no, don't say yes to everything that comes your way"
► M. CITIZEN MAGAZINE | ISSUE 08 60
Sharni wears Dress by Ivodià London, Jewelry by ColyAngelesLos M. CITIZEN MAGAZINE | ISSUE 08 61
M. CITIZEN MAGAZINE | ISSUE 08 62
-
► M. CITIZEN MAGAZINE | ISSUE 08 63
Learning through discovering what's important in life has brought Vinson full circle in returning home to Australia. A place where she's creating a home alongside her family for the foreseeable future, forgoing her previous lifestyle of going back and forth between Syd ney and LA. She first moved to LA twelve years ago after her break out role as 'Cassie' in Australia's long-running soap series 'Home & Away', a TV show that launched a lot of Australians to stardom in Hol lywood. Fast forward to now, she says that "the industry has changed so much, you used to have to live in Hollywood to work in Hollywood". Looking clearly at her next step forward, Vinson is taking steps to rebuild her brand as a "bigger fish in a small pond", she says. While she takes her career seriously, she's adamant that it doesn't define her. "I've done it for so long that like, I'm happy to put that as number two or number three down the line now and continue doing it but not with the same weight", she says. Continuing that "when it comes to family…it's number one". Vinson's attitude is refreshing in a world where our achievements are social designations we wear label ing who we are. While she's had many opportunities throughout her years, she shares that she picks and chooses her roles with a finetoothed comb. "What probably has kept me going is the ability to say no, don't say yes to everything that comes your way", she says. Saying no to acting roles that aren't in alignment with her and her percep tion within the industry has "re ally helped keep me in my lane of knowing, you know, the career tra jectory that I want to take and sort of not differing too far from that", she Touchingsays. on the longevity of her acting career, Vinson says that re maining down to earth and ground ed has been a secret to her success. Being in Hollywood to become fa mous has never been her ball game. "I'm dedicated to the craft first and foremost", Vinson says. "I genuine ly love doing what I do, and seeing characters come to life, and putting as much of myself into these char acters as I can", she says. Vinson is crystal clear on where her energy should go. Her laser-sharp focus, as said in her own words as "eyes on the prize all the time", is what keeps her booking jobs and showing up day after day as her best. "I've got my head screwed on straight, I don't get carried away with the
-
Focusedoverflowing.on put ting one foot in front of the other as the best person she can be, Vin son believes that one should "set your goals in concrete, and make your plans in sand". Cementing the direction of your future means that "if something happens to de ter your path then you still know what direction you're heading in, you can just sort of detour and go (another) way...it's not such a big deal (because) what you thought the road to get there was is actual ly the road that is going to get you there in the end".
■ M. CITIZEN MAGAZINE | ISSUE 08 64
" I genuinely love doing what I do, and seeing characters come to life, and putting as much of myself into these characters as I can" other things that can kind of like convolute you from the industry", she "Mysays.number one thing is if I don't enjoy doing it, I don't do it. If I don't like it, I'm not doing it", she says. This goes for everything in her life. Staying flexible, fit, and healthy mentally and physically is a daily practice for Vinson. She con sciously choos es to fill herself from the inside out. A way of life that coexists and compliments what she does for a living. Saying that the true ben efit of being in an optimal condi tion physically is that it "changes your whole mental game". Whether it's walking her beloved dog, prac ticing pilates, or going to bed early so she can wake up and go to set the next day feeling 100%. Vinson says that "people should just try to find what makes them happy and what they really enjoy doing and do more of that". Never one to be afraid of dancing on top of, or stepping outside the box, Vinson envisions her future in full bright lights. "If it's in the vein of the performing arts like I'll be pretty happy doing that", she says. It's not hard to believe that for someone so positively energet ic, whatever she decides to put into action will come her way. "I've just always been a dancer, singer, ac tress, and now that I've got my ex ecutive producer thinking cap on" she says. Alongside her newfound passion for film editing and the continued devel opment of a film she's been writing for the past sev en years, Vinson's creative juices are
-
Sharni wears Top by JewelryBalderrama,LucianabyColyLosAngeles M. CITIZEN MAGAZINE | ISSUE 08 65
M. CITIZEN MAGAZINE | ISSUE 08 66
THIS PAGE Sharni wears Trench Coat by Vegan Tiger, Pants by Charles and Ron OPPOSITE PAGE Sharni wears Top by Luciana Balderrama, Pants by Charles and Ron, Jewelry by Coly Los Angeles M. CITIZEN MAGAZINE | ISSUE 08 67
WORDS BY TONYC. @TONYCORTEZOFLASIMMONS PHOTOGRAPHY GLENN NUTLEY @THECONTENTCOLLECTIVE FASHION STYLIST NORA FOLEY @NORA_FOLEY TALANKIAN - He's found his purpose in Hollywood as a trailblazer for aspiring Filipino artists, a future generator of authentic Asian stories, and a full-fledged thespian that can play more than one type of role. M. CITIZEN MAGAZINE | ISSUE 08 69
Kian wears shirt by Abel Honor, Pants by Buttermilk Oink, Shoes JeanBaptiste Rautureau M. CITIZEN MAGAZINE | ISSUE 08 70
T hanks to Hollywood's newfound recognition of the value and importance of diversity, there's been a burst of films recently that have garnered success by putting minorities in the forefront, specifically AsianAmericans. Blockbuster films such as SHANG-CHI, CRAZY RICH ASIANS, and the latest hit: EVERYTHING EVERYWHERE ALL AT ONCE, proves that proper AmericannewestisKianlongthere'sbelievesactor,Onemattersworks,mediainrepresentationmainstreamnotonlybutitaswell.televisionhowever,thatstillawaytogo.TalanoneoftheFilipino-actors
► M. CITIZEN MAGAZINE | ISSUE 08 71
that's currently on the rise. He plays Alex Tennant on the hit show NCIS: HAWAI'I, which is streaming now on Paramount+. Growing up in New Hampshire, Kian was placed in a predominantly white area. Struggling with standing out, and being the "token brown skin" in most groups, Kian knows first hand how it feels to be marginalized and socially misrepresented. His goal is to create authentic Filipino stories and bring them to the mainstream. Being on a hit show like NCIS: HAWAI'I is a good start - seeing as he's playing a Filipino character amongst a mostly Filipino cast. He couldn't be more grateful for landing a role on such a well-known franchise. Tell us about Alex Tennant. Who is he? What do you see and feel when you play him on NCIS? "Alex is struggling right now. I don't think knows who he is. You'll see him go through a lot of challenges where his future is compromised. His plan was to get out of Hawaii and experience something else. He was going to do that through playing baseball, but he ends up injuring himself. So he becomes stuck in Hawaii, and in the shadow of his parents, because they're such big influences " Iconnectedimmediatelywith Alex right away...Both of our parents divorced super young, he's being raised by a single mom who works a lot, and those are things that I've dealt with too "
Kian wears top & gloves by Buttermilk Pink
M. CITIZEN MAGAZINE | ISSUE 08 73
You mentioned Vanessa Lachey, how's it been working with her? Has she been giving you pointers on how to navigate through Hollywood as a Filipino-American? "For sure! Vanessa has been very supportive of me through this journey, It was a big change for me and, a lot of the times, I felt alone. But Vanessa went out of her way to reassure me that I was doing great and that I'm not the only one going through the craziness of working in television. In terms of us being Filipino characters on TV, it's such a rare thing! We have four reoccurring characters on the show that are Filipino. And along with the guest stars, it's kinda freaky that we get to be this big Filipino family at the forefront of such a big franchise. I don't think any show on Network TV can say that they have superwayrepresentationFilipinothewedo.I'mhonoredto be part of all of it." Kian is definitely part of something special but he feels Hollywood, as a whole, isn't quite there yet as far as telling diverse stories. He acknowledges that there are more opportunities for the actors, but there's still a lot of ground to be broken in order for that change to be in full effect. It takes more than just a diverse cast to put these stories on screen. It all starts at the top, and if the Executives can at least see the world see through the eyes of the disenfranchised, authentic stories can naturally emerge more frequently. " I don't think any show on Network TV can say that they have
wayrepresentationFilipinothewedo.I'msuperhonoredtobepartofallofit
. " ► M. CITIZEN MAGAZINE | ISSUE 08 74
in Oahu. I immediately connected with Alex right away. We have so much in common. Both of our parents divorced super young, he's being raised by a single mom who works a lot, and those are things that I've dealt with too. So throughout the season, you'll see how his mom being an NCIS Agent affects his everyday life. But what I love is that no one questions Vanessa Lachey's character, Jane Tennant. She's such a great mom, and she kicks ass on the field, and that's just the way it is - it's normal."
Kian wears Jacket by Mister Triple X, Shirt by Abel Honor M. CITIZEN MAGAZINE | ISSUE 08 75
" ... I mean, just sity, doesn't real stories andthat Kian wears shirt and belt by Vegan Tiger, pants by Buttermilk Pink M. CITIZEN MAGAZINE | ISSUE 08 76
FACT (Filipino-Americans Coming Together) is an organization that his mother has been part of since he was little. He would accompany her to charity events and would be surrounded by the culture and his people. It was a big influence because he never had that representation in his local neighborhood or at school. just because you have diver doesn't mean you're giving them that represent these cultures and ethnicities. "
► M. CITIZEN MAGAZINE | ISSUE 08 77
Do you feel like the tide is turning? "I mean...(laughs) there's more opportunities for the actors now, for sure. But...look, I'm not gonna say any names, but there's a project out there that casted Caucasian actors to be Asian characters! The fact that's happening in 2022 is kind of ridiculous to me. I think it's the way that we're viewed. There's still this idea that Asian-Americans aren't sellable. There's this quota, you know (laughs). It's like we need one of this race, and one of that race, blah-blah- blah. I mean, just because you have diversity, doesn't mean you're giving them real stories that represent these cultures and ethnicities. Sometimes they just place us in there as supporting actors that have no story at all. There's a lot of changes that need to happen, but we're taking baby steps, especially with FilipinoEvenAmericans."though growing up in New Hampshire made him an outcast, his Filipino pride never floundered.
Why do you believe there's still little opportunities for FilipinoAmericans in Hollywood? "It all starts at the back-end - the producers, the writers and directors, the people that are building these worlds - those are the positions that Filipinos need to fill in order for our stories to be told authentically. That's the biggest issue. I mean, me growing up, I never saw Asian representation that I looked up to, characters that I can relate to and that inspires me to work on my craft. I'm hoping that the next generation of Asian-Americans can see what we're doing now so that it encourages them to be those producers, and be those writers creating these stories, and to get them on screen for the whole world to see."
Kian wears top by Buttermilk Pink, pants by Mister Triple X, vegan shoes Dr.Martensby M. CITIZEN MAGAZINE | ISSUE 08 79
Kian wears top by Lamkoko.la, pants by Charles & Ron M. CITIZEN MAGAZINE | ISSUE 08 80
He and his mom are still involved with FACT and he will continue to support the organization for the rest of his life. After college, Kian moved to New York to begin his adult life. On a whim, he attended an acting class with one of his friends at a conservatory. It completely broke him down emotionally, to the point where it made him realize some things he was struggling with -
►
contemporaries.
What is one major thing you learned since being on network television for the first time?
M. CITIZEN MAGAZINE | ISSUE 08 81
andtopromptingartappreciateThisandcommunicatione.g.listening.madehimtheofacting,himstudythecraftlearnfromhis
"There's a few things that I learned. One, is that being on Network TV, you're working with so many different people. I don't think anyone realizes that you're working with a new director - every single episode; you're working with a new writer - every single episode; you're working with new directors, actors, crew members, etc. It's a revolving door of new people every episode. So communication and being on the same page with everyone, even if they're not going to be there the next day, is definitely something I had to learn. Another thing is that you've got to be agile. Network TV has a super fast production process. I found out one day that I was going to be in an episode that I wasn't going to be in, like, the day before! Oh... and you know, the first day on set, I onehundred percent had a panic attack. But after a couple of takes, and a couple episodes, I realized that the other actors are going through the same thing. Whether they're a celebrity, or we get other established actors on the show, or a newcomer comes aboard, everyone's on the same boat. You don't have to stress as much knowing everyone's figuring out stuff too."
Who are your idols? Are there any actors out there, currently, that impress you, or that you'd want to emulate ? " the first day on set, I one-hundred percent had a panic attack. But after a couple of takes, and a couple episodes, I realized that the other actors are going through the same thing "
Kian wears suit by Ocean Rebel
M. CITIZEN MAGAZINE | ISSUE 08 83
"Well, Jake Gyllenhaal has always been my favorite actor since DONNIE DARKO. Like, Donnie Darko being played by a Filipino actor would be my ultimate dream! (Laughs)... Um, Meryl Streep, of course - she's a genius. A legend, straight up! Honestly, being on a set with her - I don't care if I'm a background actor - being able to watch her work would be amazing. I just started watching WE CRASHED with Jared Leto and Anne Hathaway. I've always been a fan of hers, and Leto absolutely kills it on that show. There's a lot of Filipino actors coming out too. There's Manny Jacinto, he was a regular on the Netflix show THE GOOD PLACE. He's also in TOP GUN: MAVERICK as well. Yeah, Manny's definitely killing it right now. So there's many influences I have." Speaking of Jared Leto, I have a random question about him: What do you think about method acting? "I saw that article! With Anne Hathaway, yeah. You know, it's tough to say because he's such a good actor. He gets to a crazy place with his characters, but I respect it. I just think, personally, I can't work that way. I like to just leave the character behind and just talk to people as me (laughs), you know. When I leave set, I want people to get to know me, as Kian. I want to get to know the actors outside of there characters - I enjoy that. But, here's the thing, if being a method actor helps me be Jared Leto in some of the movies and shows he's on, then maybe I'll switch. I guess it depends on the project too. I feel like, with deeper, darker stories, it's something you can't leave behind all the time. It should stay with you throughout the entire shoot."
M. CITIZEN MAGAZINE | ISSUE 08 84
It's just been announced that NCIS: HAWAI'I is returning this fall for a second season. That's always great news for any actor working in television. More work equals more pay, of course, but Kian is looking towards elevating his craft more than anything. He's experienced so much in the first season - working with different actors, writers, and directors that it has him eager to
With his acting career beginning to take off, Kian already has his eyes set on what he can accomplish in this new journey of his. He's found his purpose in Hollywood as a trailblazer for aspiring Filipino artists, a future generator of authentic Asian stories, and a fullfledged thespian that can play more than one type of role.
M. CITIZEN MAGAZINE | ISSUE 08 85
Kian wears Jacket by Vegan Tiger M. CITIZEN MAGAZINE | ISSUE 08 86
Where do you see yourself in five years? "I would love to just keep working on my craft, and explore many different types of projects. I hope in the future, I can get involved more in independent films because there's such rawness in the writing, which makes it so cool. Indie films are more grounded and real. I want to be part of something that really makes you ask questions and think; something that is unexpected and changes your view about things. One of the best parts about being an actor is entering different worlds. So I'd love to enter a gritty, raw world one day. I'm really excited for the future, and very grateful for where I'm at now. So hopefully, that'll all keep going."
■ " ...our second season is really only possi ble because of the fans. Thanks to them, we were the #1 new drama series last year.
M. CITIZEN MAGAZINE | ISSUE 08 87
drama series last year. One of my favorite things to do is to interact with the fans on social media. They were so dedicated, and it's amazing to see."
-
apply what he's learned into the second season. He's built a foundation with Alex Tennant, and is excited to go deeper in establishing that character. What can we expect from Alex Tennant in Season 2 of NCIS: HAWAI'I? "This season, Alex will have a lot of discovering to do in terms of his future. He's about to graduate high school and has to figure out what he'll do for the rest of his life. I'm excited to explore that in Alex. He kind of had everything planned out last season. He was going to play baseball on the mainland, but since he tore his ACL, he's kind of lost in terms of what his future holds. Maybe he stays in Hawaii, maybe he doesn't? Or maybe he finds a whole new passion? It's going to be exciting, but also a scary time for him." What about you, Kian, what does a second season mean for your career? "I'm very grateful to be part of a show that gets to do a second season. These days, it's kind of rare for shows to go for more than one season. There is a lot of competition on television and our second season is really only thethem,fans.becausepossibleoftheThankstowewere#1new
"
PHOTOGRAPHY GLENN MAKE-UP@THECONTENTCOLLECTIVENUTLEYARTISTSTEPHANIERODRIGUEZ@CREATEFACEECREATIVEDIRECTIONLYDAFISCHER@LYDABEAUTYMODELKYRAMCNEILL@KYRA.MCNEIL The Classy Duo Cream Bronzer & HighlighterCream $49 LYDA BEAUTY Twisted Stick set $84
Kyra wears Charlotte Tilbury Airbrush Foundation, Too Faced Concealer, One/Size Translucent Powder, Lyda Beauty Bronzer/Highlight No. 21, Fenty Gloss Bomb M. CITIZEN MAGAZINE | ISSUE 08 89
M. CITIZEN MAGAZINE | ISSUE 08 90
Kyra wears Makeup by Mario Nude Palette, Lyda Beauty 1001 Nights Twisted Stick, Lyda Beauty The Classy Duo Bronzer /Highlight No. 21, Patrick Ta "She's a Doll" Blush, Makeup Forever Lip Liner, Fenty Gloss Bomb M. CITIZEN MAGAZINE | ISSUE 08 91
Cleopatra 2 in 1 Cat Eye Winged Eyeliner Stamp $28 Kyra wears Makeup by Mario Nude Palette, Lyda Beauty The Classy Duo Bronzer /Highlight No. 21, Lyda Beauty Cleopatra Cat Eye Stamp Sleek, Lyda Beauty Desert Sunset Twist Stick, Patrick Ta "She's a Doll" Blush, Makeup Forever Lip Liner. M. CITIZEN MAGAZINE | ISSUE 08 92
M. CITIZEN MAGAZINE | ISSUE 08 93
I take advantage of my neighborhood farmers market! It's one of the only reasons I'll jump out of bed early. I'm especially obsessed with summer fruit. I feel really grateful to have access to such gorgeous peaches, nectarines, grapes and strawberries straight from the farm. I've recently scored some apriumsa hybrid of a plum and an apricot... who knew! They're divine by the way.
1 6 TIPS FOR SUMMER HEALTH ABIGAILWELLNESS&WITHACTRESSKLEIN M. CITIZEN MAGAZINE | ISSUE 08 94
M. CITIZEN MAGAZINE | ISSUE 08 96
M. CITIZEN MAGAZINE | ISSUE 08 98
I really enjoy taking long walks while the sun is still out in the evenings after dinner. Dusk is really calming. Plus, I'm learning more and more about the importance of taking in that light at night being so helpful in fueling good sleep and maintaining a healthy circadian rhythm. I really, really love my sleep.
2
I picked up roller skating during the pandemic. Am I good at it? No. Is it a really fun hobby that doubles as a workout? Yes! I'm working my way up to getting confident enough to skate along Venice beach. I wear all the safety equipment. Including a butt pad. Don't be afraid to sacrifice style for safety!
4 3
I enjoy spending good quality time with my husband and friends. Slow dinners, comedy shows, beach walks, hikes... doing it with loved ones really ups the serotonin. It's also really fun to play games together like, "We're Not Really Strangers" because you learn new things about a friend you'd otherwise maybe never discover!
M. CITIZEN MAGAZINE | ISSUE 08 99
5 M. CITIZEN MAGAZINE | ISSUE 08 100
6
Whats on the cards for you this Summer? Any fun trips planned? How do you like to spend your downtime? I'm looking forward to exploring more of California. Part of the reason why I've loved living here is that there are infinite adventure possibilities. I really love getting away to wine country specifically! Being outside and visiting the sprawling vineyards is one of my absolute favorite things to do. Paso Robles is quite close to Los Angeles and has incredible wine makers. I love exploring the quaint downtown area too. Of course Napa/ Sonoma is my number one destination for wine tasting. I highly recommend waking up super early one morning and going on a hot air balloon ride. It's the most calming experience ever. It brought tears to my eyes! I must say, I dream about the food scene in Napa, as well. This will sound a bit random but, the best english muffins in the world are found there at The Model Bakery. It's not just me who thinks this...Oprah has said so, too!
Hydration! I'm the first to get a headache from the heat and I only have myself to blame. I carry a water bottle with me everywhere and use electrolytes. It's a game changer. The extra vitamins and minerals really make a difference and most importantly taste great so that keeps me reaching for it. I love LMNT packets and BioSteel as well. Both brands have delicious flavors.
Hear me out. Deep cleaning! Organizing the house! A good purge! Even if it's one room, one drawer at a time. When I do this, I simply feel light and refreshed afterwards. I don't find this to be the most fun tip on the list but after I put on some good music and do my thing... it turns out to be one of the most rewarding.
5 M. CITIZEN MAGAZINE | ISSUE 08 101
" My new role on Days of Our Lives has been an absolute blast! Since joining the cast back in March, I've felt really inspired by the quick pace of filming. Sometimes I get to shoot two full episodes or more in a day. Wild! It sure is a well-oiled machine and I'm in awe at what the cast and crew can accomplish in a work day. I'm playing Stephanie Johnson, the daughter of Steve and Kayla Johnson. I love how independent she is and how fiercely she loves her family and those she cares about. She's not afraid of saying exactly what she thinks or how she feels. I really admire her confidence and vulnerability. She can be rebellious too, which is fun. There's definitely an edgy and fearless side to her. Fans of the show will be able to look forward to lots of sweet family reunion time. It has been very special to be a part of such an iconic series. I've loved every second and look forward to viewers continuing to follow along with all of the drama and excitement! " - A bigail Klein
M. CITIZEN MAGAZINE | ISSUE 08 102
PHOTOGRAPHY
GLENN NUTLEY @THECONTENTCOLLECTIVE HAIR GLENN NUTLEY @GLENNNUTLEY MAKEUP HADEEL SITTU @HADEELSITTU
M. CITIZEN MAGAZINE | ISSUE 08 103
M. CITIZEN MAGAZINE | ISSUE 08 104
L ying with my six year old, we are snuggled up together in her pint sized bed. Her little head is perfectly nestled atop my left shoulder. Wisps of her hair tickle my chin as I try harder to get closer and closer to her. The heat from her breath caresses my cheek and smells of sweetness and toothpaste. As she inhales and exhales the gurgle and crackle from her nose and throat ring out like a high school band during warm up. This is the telltale sign she has finally LET GO and fallen asleep. Bedtime snuggles are my most favourite part of the day. They are the sacred and coveted moment where I get to lie next to my kid as she settles down and melts into me. She goes from chatty and spunky to quiet and relaxed with a handful of deep breaths. It is in this time I stare at her, I smother her in kisses and prayer and hope. I hold her so tight it is difficult to see where she ends and I begin. It is in this moment that my very clear and very stark reality bubbles to the surface and rears it's head as a long and laboured exhale. I have to admit nighttime snuggles often brings up an overwhelming sense of bewilderment and loneliness.
LIFEBLACKTHIS
WORDS BY STELLA UMEH
If it is clarity you yearn for, vehemently seek silence. For only in silence will clarity whisper in your ear.
M. CITIZEN MAGAZINE | ISSUE 08 106
" I am a Black Canadian woman. A daughter to a Nigerian father and a Guyanese mother, raising a biracial brown baby girl, living in one of the whitest spaces I have ever been in... Newcastle, NSW Australia."
M. CITIZEN MAGAZINE | ISSUE 08 107
With little warning those feelings swoop in and virtually take over. Tears well up at an alarming rate and quickly spurt from me eyes like hot springs. Once the dust on my day settles and my world goes quiet my constant state of feeling unseen and yet so analyzed pours out onto the top of my daughter's head. Cold hard truth: I am a Black in...havewhitestinbabyamother,andNigeriandaughterwoman.CanadianAtoafatheraGuyaneseraisingbiracialbrowngirl,livingoneofthespacesIeverbeenNewcastle, NSW Australia. By giving birth to my curly haired, doe-eyed brown skinned girl, I gave her the colour of my skin and with that inheritance, I directly gave her a bucket full of baggage that she will have to learn to navigate the world she lives in, carrying. To be black or brown looks and seems cool. There are countless instances on social media platforms that covet the edgy and colourful Black experience, but our experience, as it would appear, has been reduced to memes and trends. The reality is, to be black or brown is to force change on oneself to fit into a society that has a stronghold on virtually every aspect of one's BIPOC life. Most days I struggle to properly articulate or decipher my feelings. Raising a brown-skinned child in the post George Floyd murder aftermath is a daunting and lonely space to be in. Only to be leveled up because I am living in a country which, on its face, appears so forward thinking, diverse and open, but simply put... is not. I feel like I have been drop kicked into a time warp where things that were once said and thought about the Black experience have made a massive comeback from circa 2001. I often walk through the days of my life batting away a constant borage of comments that are offered like compliments, but end up being statements about mine and my daughter's appearance. The neverending attention being brought to our hair or our skin tone is tiring. ►
I will say it... I am tired. To be honest, my six year old gets it far more than I do. I suppose with a child comes accessibility and increased entitlement. I am also reasonably aloof. I wish we could wear a shirt that says, "we are much more than the way that we look." I cannot make it through a day without being asked the question: "where do you come from?" This happens before I even open my mouth and my obvious Canadian accent flies out of my face. That right there goes to the heart, the very real and very old school mentality, that my BLACKNESS sets me apart and positions itself in my life as the message that I do not belong. My skin tone, my hair, my everything places me on the fringes of what it is to be accepted into the Australian cultural landscape. I may have grown up in white spaces, but North America is teeming with diversity. In my life here in Newcastle, I rarely come
M. CITIZEN MAGAZINE | ISSUE 08 108
► M. CITIZEN MAGAZINE | ISSUE 08 109
upon people who look like me. It has me catching myself, asking myself the question do I still fit into my own community? Not a word of a lie, when I came face to face with the diversity of the domestic airport terminal in Melbourne, I gasped because I literally had not seen people who look like me for over two years. It is such an odd place to exist: I feel incredibly invisible at the same time I feel like I stick out like a sore thumb. It is so strange that I am a middle aged woman and I only feel safe and comfortable when I am with my six year old daughter... alone, I feel eyes burning through the back of my head. For instance, I attended a church service one Sunday morning on my own and when we, as a congregation, were encouraged to turn around to meet someone new I did it with such reluctance. It was almost like I could feel curious questions mounting atop my shoulders. Without fail when I turned, a gentleman greeted me, and then proceeded to ask me where I come from. My response was, "can someone who looks like me, not be from here?" He responded with a double down and said, "no I mean, what is your cultural background?" When I responded with Canadian he looked very perplexed and I left it at that. My coping mechanisms have evolved and morphed in different ways. I have stopped trying to explain my blackness to others or engage in lines of inquiry. I have turned my attention completely to helping, supporting and guiding my daughter in her journey of being a beautiful brown skinned girl growing up in Australia... she has now started school. Admittedly, my responsibility of motherhood and having no family around me, has invited a new layer of anxiety. Knowing that it all rests on me to advocate, support, protect and teach my brown child is an emotionally taxing and palpable daily grind. The conversations at our dinner table are very different from the ones my daughter's white peers have at their dinner tables. We talk about the colour of her skin and what it truly means in her day to day life. I have had to warn my child that she may feel underrepresented in books and activities at school. Together we come up with vocabulary that empowers her to use her voice. We talk about ways she can manage her hair and the endless curiosity and entitled touching that she will have to endure. And thankfully we already had these conversations, so when the unabashed beast of curiosity reared it's head she was not completely shocked.
emotional, psychological padlock of healing. The knowledge that my daughter is learning to exist in white spaces and yet she is not feeling invisible is landmark. She is my strength, my breath, my victor because if she can navigate this world knowing that her beautiful Black Life Matters, so can I.
There was an incident at her school where seven of her peers had their hands in her hair at once as she stood waiting in line, pleading with them to stop touching her. Not one child listened, they all just laughed and carried on because no one had ever told them they couldn't. Thankfully her school leaders rallied and the situation was dealt with immediately, but the journey never ceases. A child, five years young, had to be armed with the tools she needed to stand up for herself in a way her white peers will never know. In all transparency, I was terrified to send her to school. I still am. I feel myself constantly on high alert, but the wonderful thing that I am witnessing is her tenacity, her fortitude and her wisdom. She speaks frankly and honestly about the colour of her skin, the texture of her hair. She loves every inch of her being and when she sees herself represented in the media or a display in a store window, she squeals and says, "look mummy, they look just like me." It is when I hear those words blissfully spill from her lips that I know I have earned a moment of exhale. I am certain in those moments my child feels safe, seen and included. That is my spiritual, " The knowledge that my daughter is learning to exist in white spaces and yet she is not feeling invisible is landmark. "
■ M. CITIZEN MAGAZINE | ISSUE 08 110
|08IssueSummer22 STOJKOVICJENNY The Animal Rescue Mission: ARM'D for Change The Vegan Women Summit Kian Talan on Diversity & representationHollywoodin Sharni VinSon Making Moves