Don't Miss Out on Great Events FALL 2023 Maps + Coupons INSIDE Along The River Walk! CULTURAL HOLIDAY TRADITIONS
TO EXPLORE Dare
The Devils River Whiskey Distillery is in San Antonio's revitalized downtown district and nestled in the historic Burns Building. It is only a short walk from the iconic Alamo and thriving San Antonio River Walk area.
The Devils River Whiskey Experience: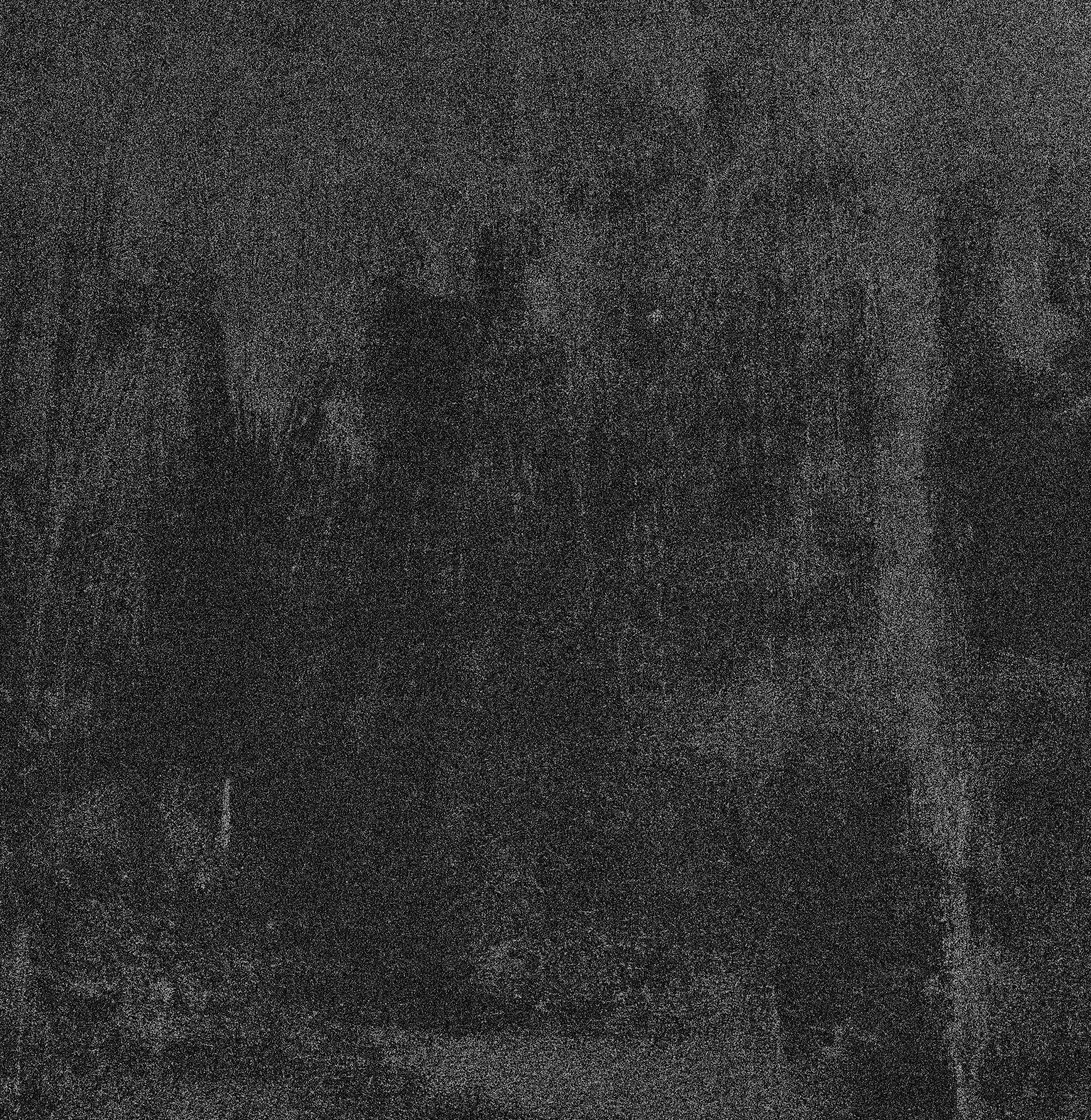 • Bottles For Purchase – Devils River Whiskey & Wine
• Cocktails, Food, Wine, Merchandise & Cigars
• Weddings, Corporate & Private Events
• Live Music on the Patio - Nightly
• Tours & Tastings
Our Devils River Whiskey captures the spirit of the water from its namesake, the Devils River.
Please remember to Sin Responsibly with
A TOUR AND TASTING DEVILS RIVER DISTILLERY 401 E. HOUSTON STREET SAN ANTONIO, TX 78205
OF OPERATION Monday – Thursday: 4:00
12:00 am Friday –
12:00 am For Venue inquiries, please contact venue@devilsriverwhiskey.com or call (833)
us
BOOK
HOURS
pm –
Sunday: 12:00 pm –
379-1840 Follow
@DevilsRWhiskey #DareToBe
www.devilsriverwhiskey.com
Lights from GO RIO River Cruise
Since 1975, The City of San Antonio has been lighting the River Walk for the holiday season. As the River Walk expanded, so did the lighting displays, and the more than 100,000 twinkling lights can now be viewed throughout the Museum Reach, one mile north of downtown in the Pearl District. This year brings new installations in the heart of the downtown River Walk, with brilliant landscape lighting and whimsical glowing sculptures that are beautifully reflected in the water. You can enjoy the lights from 5:30pm to 8:30am daily through January 7. Visit www.TheSanAntonioRiverWalk.com for details.
4 RIO Magazine thesanantonioriverwalk.com THESANANTONIORIVERWALK.COM #SARIVERWALK @TheSanAntonio RiverWalkOfficial @thesanantonioriverwalk @theSAriverwalk RIO Magazine is an official publication of Visit San Antonio. All expressions of opinions and statements of supposed facts are published on the authority of the writer and cannot be regarded as expressing the views of Visit San Antonio or its Publisher. Advertisements do not imply sponsorship or endorsement by the Visit San Antonio or its Publisher. IN THIS ISSUE FEATURES 12 Sip & Savor 16 Be Entertained 20 Great Finds 24 History & Culture 28 Fall Into Festival Season 32 Spectacular Lights and Sights Kick-Off the Holiday Season 36 Walking in a River Walk Wonderland GUIDES 40 Eat & Drink 41 Shop & Play COUPONS 46 Ways to save MAPS 42 Downtown 44 Museum Reach 45 Mission Reach & Southtown GREAT FINDS LET THE HOLIDAY MAGIC BEGIN! By Dawn Robinette, CTA 20 BE ENTERTAINED SAN ANTONIO'S BEST FAMILY-FRIENDLY SHOWS THIS SEASON ByJacey Blue Renner 16 Pearl Holiday Night Markets
The Nutcrakcer at The Tobin HISTORY & CULTURE THE LIGHTS FANTASTIC: HOW THE RIVER WALK LIGHTS UP THE HOLIDAYS By Susan Yerkes 24 SIP & SAVOR HOLIDAY FOOD TRADITIONS ALONG THE RIVER WALK By Kimberly A. Suta 12
ON THE COVER
Little Rhein Prost Haus and Bier Garten
The San Antonio River Walk's mission is to promote, protect and preserve the River Walk. This is done through special events, public education, social media and RIO Magazine. For more information, visit www.thesanantonioriverwalk.com.
PUBLISHER
Louis Doucette louis@travelingblender.com
EDITOR
Trisha Hutzler trisha@travelingblender.com
BUSINESS MANAGER Vicki Schroder vicki@travelingblender.com
ADVERTISING SALES
SAN ANTONIO: Gerry Lair gerry@travelingblender.com
AUSTIN: Sandy Weatherford sandy@travelingblender.com
DESIGN 2 Rare Birds Creative info@2rarebirds.com
@TheSanAntonio RiverWalkOfficial
@theSAriverwalk
@thesanantonioriverwalk
6 RIO Magazine thesanantonioriverwalk.com
THE OFFICIAL MAGAZINE OF THE RIVER WALK
EDITOR'S LETTER
November also brings the Diwali SA Festival of Lights. One of San Antonio's Sister-Cities is Chennai, India, and since 2009 this festival has included authentic Indian dance, food and crafts along with another nighttime parade and a fireworks display over the Tower of the Americas.
FOLLOW THE LIGHTS
With San Antonio as my hometown, I have seen the holiday lights on the River Walk every year since I was a child. And it is nothing short of magical each time. It was an annual family outing that continued when I became old enough to drive myself and then my children, who have now ventured downtown on their own to see the colorful lights and eat riverside with friends. It is these remembered stories that have framed so many holiday traditions, and at its core, San Antonio is a city of many integrated stories.
Oktoberfest brings craft beers, stein hoisting competitions and all kinds of sausage at Bier Garten—a nod to our original German settlers. The Day of the Dead San Antonio celebration spans three days with multiple activities, fabulous decorations in La Villita and a spectacular night river parade. Yes, this is a joyful celebration in memory of loved ones who have passed, and a tradition we share with Mexico, our southern neighbor. Other Day of the Dead festivities continue at Hemisfair, Pearl and throughout the city. The San Antonio Zoo joins in with Halloween fun, then transitions to the holidays in mid-November with light displays throughout the property until the end of the year.
But the river parade, of all river parades, that San Antonians believe officially kicks off the holiday season in the Alamo City is the Ford Holiday River Parade and Lighting Ceremony. 2023 marks the 42nd year of this annual event, always on the Friday after Thanksgiving. This year's theme is "Holiday Stories" and is oh-so apropos for San Antonio, a city steeped in more than 300 years of traditions and heritage. The evening's lineup includes entertainment at the Arneson River Theatre, 28 festive river parade barges led by our Grand Marshal, the Nutcracker, and the magical moment when more than 100,000 brightly colored lights draping the cypress trees on the river banks are turned on.
These holiday lights come on every night through January 7, and beautifully enhance other December events such as the Ford Holiday Boat Caroling, the Ford Fiesta de las Luminarias and Downtown Lights River Cruises.
But there is so much more in store. Read on for more ways to enjoy October, November and December along the River Walk, and I hope you have lots of "Holiday Stories" to share!
or discrimination."
Trisha Hutzler Editor, Rio Magazine trisha@travelingblender.com TheSanAntonioRiverWalk.com
8 RIO Magazine thesanantonioriverwalk.com Rio Magazine is published by Traveling Blender, LLC. (Publisher) on behalf of Visit San Antonio. Reproduction in any manner in whole or in part is prohibited without the express written consent of Visit San Antonio. Material contained herein does not necessarily reflect the opinion of Visit San Antonio or its staff. Rio Magazine, the Publisher and Visit San Antonio reserve the right to edit all material for clarity and space and assumes no responsibility for accuracy, errors or omissions. Rio Magazine does not knowingly accept false or misleading advertisements or editorial nor does the Publisher or Visit San Antonio assume responsibility should such advertising or editorial appear. Articles and photos are welcome and may be submitted to our office to be used subject to the discretion and review of the Publisher and Visit San Antonio. All submissions become the property of Visit San Antonio. All Real Estate advertising is subject to the Federal Fair Housing Act of 1968, which makes it illegal to advertise "any preference limitation or
sex, handicap, familial status or national origin, or an intention to make such a preference limitation
discrimination based on race, color, religion,
THESANANTONIORIVERWALK.COM #SARIVERWALK @TheSanAntonio RiverWalkOfficial @thesanantonioriverwalk @theSAriverwalk
For more than forty-five years, Taco Cabana has been a leading part of the San Antonio restaurant and hospitality landscape after opening our first location on the corner of Hildebrand and San Pedro. The spirit of San Antonio, its heritage, traditions, recipes and culinary flavors are all rooted in the DNA of the TC brand. We could not be more proud and more privileged to be part of the San Antonio community.
Taco Cabana is recognized for its distinctive pink branding, open-display cooking, convenient drive-throughs, open-air patios, made-in-house flour tortillas, iconic salsa bar and a wide variety of high-quality, great-tasting food and beverages. Every day and every order, we deliver service in a friendly, fun and inviting way that makes our guests want to return time and time again.
With 143 locations across Texas, six franchise locations in Albuquerque, New Mexico and plans to expand the brand across the United States, Taco Cabana is on the cusp of bringing our established concept of a friendly neighborhood gathering place, where guests can enjoy great hospitality and affordable Mexican-inspired food crafted from family recipes, in addition to savoring a rotating selection of refreshing frozen tequila margaritas, to a broader national audience.
Guests are our everything! At Taco Cabana, we're very proud of our industry-leading position and innovations made throughout our forty-five-year history. Guest feedback and suggestions relating to food, beverage and overall Brand innovation are integral to our success. The Brand continues to evolve and innovate across all aspects, including not only culinary development, but operations, technology, marketing, training and real estate development as well.
Each and every day, we work tirelessly to optimize our ordering experience, making it easier for our guests to order their TC meal quickly and accurately. We continue to implement new tools like digital drive-through menus, handheld point-of-sale devices that offer faster face-to-face interaction in both the drive-through and dining room, and optimized third-party delivery options as well as improving our MYTC! app experience. We encourage everyone to download the MYTC! app, join the MYTC! loyalty program to receive exclusive offers and rewards or conveniently order online.
As a fast-casual restaurant pioneer, it is our Brand promise to continue to redefine the fast-casual Mexican-inspired dining experience through on-going innovative culinary, service and operational enhancements focusing on making our restaurants better for our guests in every way possible.
We look forward to welcoming you in the restaurant!
10 RIO Magazine thesanantonioriverwalk.com
www.TacoCabana.com
45 YEARS A SAN ANTONIO BRAND ICON
Taco Cabana is the official General Admission sponsor of the 2023 Ford Holiday River Parade.
Sponsored Advertorial
thesanantonioriverwalk.com RIO Magazine 11 NOW OPEN in san antonio on the river walk Join us on the River Walk, where timeless traditions meet innovative culinary artistry. 215 LOSOYA ST. SAN ANTONIO, TX 78205 (726) 215-8703 A BOUNTIFUL BRUNCH BUFFET FEATURING: • MADE-TO-ORDER OMELETS • • WAFFLES STATION • • CARVING STATION • • MIMOSAS • • AMPLE DESSERTS INCLUDING OUR FAMOUS BREAD PUDDING • SAN ANTONIO'S BEST SUNDAY BRUNCH • BUFFET 12PM-3PM • WALK-INS WELCOME • ADULTS: $40 • • SENIORS: $38 • • CHILDREN 5-11: $30 • STAY TUNED FOR OUR WEEKDAY HOLIDAY LUNCH BUFFETS STARTING IN LATE NOVEMBER!
Holiday Food Traditions
Along the River Walk
By Kimberly A. Suta
OKTOBERFEST
Oktoberfest is as an annual autumn festival in Munich, Germany, that originated from the celebration of a real marriage in 1810. Since then, the festival has caught fire the world over, as a time to enjoy all things deliciously German, including sausages, pretzels, sauerkraut, world-renowned beer and, if you are lucky, the time-honored chicken dance.
To those visiting San Antonio for the first time, it may come as a surprise that Oktoberfest is so popular, but the fact is, San Antonio and several surrounding towns were actually founded by German immigrants and therefore, the city was largely influenced by the German culture. The stunning historic King William neighborhood, which is situated along the residential part of the River Walk just south of downtown, was built and lived in by German immigrants. So, if you are looking to get in on Oktoberfest, look no further than the River Walk.
Grab a stein and sing-a-long at Bier Garten River Walk, which holds alphorn blowing contests, stein-hoisting competitions and a ceremonial keg tapping by a local celebrity every weekend from September 16 to October 29, and features live German music along with more German beer than your stein can hold.
Prost Haus, located in the historic Little Rhein building in La Villita, boasts a beer garden with River Walk vistas and traditional German dishes. Here, every day is Oktoberfest.
Although the Republic of Texas, a vibrant eatery and nightclub, is more well known for their barbecue, they equally specialize in Texas craft beer, many of which are from small German towns. You can also grab a sausage plate of sliced and grilled sausages or a sausage and brisket plate—a marriage as lauded as Oktoberfest's first prince and princess.
SIP & SAVOR 12 RIO Magazine thesanantonioriverwalk.com
With fall festivities and the holidays coming up, we wanted to make sure you had these tasty traditions on your hit list!
Bier Garten River Walk
Little Rhein Prost Haus
CLICKONTHIS
ACENAR
www.Acenar.com
BIER GARTEN RIVER WALK
www.BierGartenRiverWalk.com
BRENNER'S STEAKHOUSE
www.BrennersSteakhouse.com
CASA RIO
www.CasaRio.com
DOMINGO
www.DomingoRestaurant.com
FIG TREE
www.FigTreeRestaurant.com
GUADALAJARA GRILL www.GuadalajaraGrill.us
IRON CACTUS
www.IronCactus.com
LA GLORIA
www.ChefJohnnyHernandez.com
MON CHOU CHOU
www.BrasserieMonChouChou.com
OCHO www.BunkhouseHotels.com/ hotel-havana
LITTLE RHEIN PROST HAUS www.LittleRheinProstHaus.com
THE REPUBLIC OF TEXAS www.TheRepublicOfTexasRestaurant.com
RUTH'S CHRIS www.RuthsChris.com
DIA DE LOS MUERTOS
Day of the Dead is perhaps more celebrated in San Antonio than anywhere else in the country, thanks to our rich Mexican culture. This dedication to those who have passed on is a holiday that unites the living and the dead. It is one of my personal favorite holidays because it is vibrant celebration and beautiful memoriam. Often, people create altars with bright marigolds, photos and items cherished by their lost loved ones. Of course, food being one of those things.
Molé, which is an intricate, timeconsuming sauce, is a traditional food symbolically prepared during Day of the Dead. According to historians, molé was invented by a nun at the Santa Rosa convent in Puebla, Mexico in the 17th century to honor Juan de Palafox, the Viceroy of New Spain.
Although now there are several types of molés, Molé Negro, a rich, complex black molé made with chocolate, chili peppers and numerous other ingredients, is the one most commonly prepared during this time and served with a variety of proteins, such as chicken.
If you want to try a truly authentic yet utterly unique dish, make sure to visit the illustrious Chef Kirk at Ocho, located within the elegant Hotel Havana, who will be preparing a succulent Molé de Olla in celebration. This traditional soup is made with xoconostle, chayote, green beans, corn, potatoes and short rib, submerged in a broth of chile guajillo and chile pasilla, garlic, onion, epazote and garnished with chopped serrano peppers and lime.
Acenar, along Houston Street with a gorgeous patio overlooking the river, makes a tender boneless chicken breast dish simmered in a molé poblano sauce, while Guadalajara Grill in La Villita offers a Shrimp in Molé Negro dish with gulf shrimp smothered in an authentic Oaxacan chocolate sauce.
Alternatively, Domingo, which is a modern tribute to South Texas cuisine, offers a Prime Ribeye dish made with a pipian sauce, an ancient Aztec, Purepécha and Mayan creation very similar to molé, made with peppers and ground pumpkin seeds.
thesanantonioriverwalk.com RIO Magazine 13
Guadalajara Grill
Ocho
Domingo By Karissa Rangel
THANKSGIVING
Of course, we are all familiar with this one! If you are visiting from out of town or simply wish to save yourself from endless hours of cooking and washing a mountain of dishes, look no further! There are many restaurants along the River Walk who serve delicious, traditional Thanksgiving dinners and buffets. Or these fine dining restaurants will happily satiate your craving for something, not only different, but exceptional.
Brasserie Mon Chou Chou is the premier River Walkadjacent vintage-inspired brasserie at the Historic Pearl, offering a menu of mouthwatering traditional French comfort food like lobster bisque, escargot and chicken cordon bleu.
The Fig Tree in La Villita, also French-inspired, offers an upscale experience showcasing modern interpretations
with locally-sourced ingredients, such as the duck with fermented spicy peach honey, Swiss chard, sesame turnips and jus.
Brenner's Steakhouse on the River Walk is another excellent option. This elevated three-story steakhouse has a charming patio, perfect for enjoying the ideal weather during this time of year. With a cold bar packed with a smorgasbord of seafood, and buttery cuts of steak like Japanese A5 Wagyu filet, you will not miss traditional turkey at all.
Finally, Ruth's Chris in the Grand Hyatt, is one of the most long-standing steakhouses in San Antonio for a reason. This top-rated steakhouse has everything down to a science, from the superb service to their superior steaks served on a sizzling 500-degree plate.
One of the best things about moving from the great Northwest to South Texas was being introduced to some new culinary traditions, the most ubiquitous of which is the tamale. They are in such demand from Thanksgiving to New Year's, that they really should have its own national holiday, in my opinion.
Tamales, which originated in Mesoamerica as far back as 8000 BC, are made with corn dough filled with various ingredients like bean and cheese, chicken, pork or beef, and typically wrapped in a corn husk (at least in these parts), then best eaten steamed. In San Antonio, many people like to host a
tamale-making party, called a tamalada, but in lieu of that, check out these local River Walk hot spots.
Iron Cactus, La Gloria, Casa Rio and, again, Domingo all offer tamales on the menus or their own creative interpretations of a classic tamale. Iron Cactus, for example, has transformed tamales into modern tamale pops. La Gloria at Pearl offers daily tamale features, with some swapping banana leaves for corn husks. As previously mentioned, you will have a harder time avoiding tamales than finding them in the wonderful world of San Antonio!
WRITER'S BIO
Kimberly A. Suta of Sutapants Productions is a local and national food writer, award-winning filmmaker and publicist for the culinary industry. She is the co-creator of Homegrown Chef, a culinary series and catering and events company, featuring our city's best chefs and delicious eats. Kimberly also hosts River Walk Culinary Adventure Tours, walking food tours that highlight the fantastic offerings along the River Walk for both ticketed events and private groups. Email sutapants@gmail.com for more details.
14 RIO Magazine thesanantonioriverwalk.com SIP & SAVOR
La Gloria
Fig Tree
La Gloria
TAMALE TIME
Iron Cactus
thesanantonioriverwalk.com RIO Magazine 15 SAVE $3 ON ADMISSION TO LEGOLAND® DISCOVERY CENTER OR SEA LIFE SAN ANTONIO Present this coupon at the admissions desk to save $3 off standard single day admission. Offer not valid on combo tickets. Valid for up to six people (Max $18 discount). Cannot be combined with any other offer. Discount not valid on combo tickets. Restrictions apply. Located inside the Shops at Rivercenter ©2023 The LEGO Group. Code: RIO2023 Expires: 12/31/2023 ANOUK MASSON KRANTZ: AMERICAN COWBOYS American Cowboys provides an inspiring homage to the pioneering spirit that is alive and well in today's modern world through more than 100 images from photographer Anouk Masson Krantz. THROUGH JANUARY 22, 2024 STAY CONNECTED briscoemuseum.org STEP INTO THE INTIMATE LIVES AND CULTURE OF TODAY'S COWBOYS ON THE HISTORIC RIVER WALK
Anouk Masson Krantz (b. 1968), Nine Generations, 2021, Pigment print, (detail)
As San Antonio arcs toward fall, the Alamo City's favorite theatres are getting ready for annual and year-end performances that remind locals and visitors alike why they love SA's performing arts. Check out our round-up of kid-focused shows, and mark your calendars for these best bets to keep everyone in the family interested in the arts.
San Antonio's Best Family-Friendly Shows This Season
By Jacey Blue Renner
HENRY B. GONZALEZ CONVENTION CENTER
BIG TEXAS COMICON!
October 6 – 8
Friday, 2:00 to 8:00pm; Saturday, 10:00am to 7:00pm; Sunday, 10:00am to 6:00pm
This year's pop culture convention brings together three days of celebrity interactions, panels and autograph sessions, merging talents from TV, movies and the comic universe. Celebrities David Harbour, The Mandalorian's Carl Weathers, '90's icon Shannen Doherty and Star Trek's Brent Spiner, are just a few of the big names descending into SATX for this costume-friendly weekend.
THE CHILDREN'S NUTCRACKER
December 9 – 10
Friday, 7:00pm; Saturday, 2:00pm and 7:00pm
The Children's Ballet of San Antonio invites audiences to journey with Clara and the cast of this winter holiday's classic ballet that the whole family will enjoy. Hosted at the Lila Cockrell Theatre in the Convention Center, there is even a pre-show holiday market and photos with Santa beginning one hour before showtime.
MAJESTIC THEATRE
PEPPA PIG'S SING-ALONG PARTY
October 8, 2:00pm
In the market for an adorable British pig and her family? Look no further as cult-sensation Peppa Pig brings her muddy puddle-jumping joy to the Majestic. Join George, Pedro Pony, Suzy Sheep and more as the class goes camping. This 60-minute musical will bring Peppa to Texas, with singing, dancing and games.
16 RIO Magazine thesanantonioriverwalk.com
BE ENTERTAINED
Nutcracker! Magical Christmas Ballet at Majestic
Ballet San Antonio at The Tobin Center
MAJESTIC THEATRE CONTINUED
DISNEY JUNIOR LIVE ON TOUR: COSTUME PALOOZA
November 5, 12:00pm and 4:00pm
Featuring new and favorite songs, join Disney Junior and Marvel Superhero stars as they sing, dance and party with audiences. Come for Spidey and friends, stay because it is fantastic fun.
ANNIE
November 7 – 12, Showtimes vary
The beloved classic, Annie comes to San Antonio for an 8-day run this November as part of the Broadway in San Antonio series. With evening shows during the week, and matinee showtimes on the weekend, families will find a perfect time to sing along with the endearing orphan who reminds us that "sunshine is only a day away." Featuring the iconic Tony Awardwinning book and score.
ELF IN CONCERT
December 1, 7:00pm
John Debney's score from this comedy classic holiday film hits the stage. Played live to picture in this musical, relive Buddy's adventures to kickstart your holiday season.
NUTCRACKER!
MAGICAL CHRISTMAS BALLET
December 8 – 9
Friday, 7:00pm; Saturday, 12:00pm, 4:00pm and 8:00pm
An exceptional international cast and Ukrainian Principal Artists bring this timeless holiday favorite to light. Experience the warmth of the classic story and the magic of jaw-dropping acrobatics, largerthan-life puppets and stunning hand-crafted sets and costumes. Do not miss this chance to experience the wonder of this holiday tradition.
A MAGICAL CIRQUE CHRISTMAS: A HOLIDAY VARIETY SHOW
December 16, 5:00pm and 8:00pm
World-class artists bring a new twist to the holiday season. Dazzling acrobats and entertainers woo the audience with this all-ages holiday show. Music, charm and nostalgia make this a perfect family event for the season.
THE TOBIN CENTER OPERA SAN ANTONIO PRESENTS
HANSEL AND GRETEL
October 5, 7:00pm; October 7, 7:30pm
Composer and Librettist Engelbert Humperdinck's candy-centric fairy tale cannot be missed. Follow Hansel and Gretel as they find their way out of the woods and into your hearts. The performance is sung in English with projected text.
BALLET SAN ANTONIO: BEAUTY AND THE BEAST
October 13, 7:30pm;
October 14, 2:00pm and 7:30pm;
October 15, 2:00pm
This tale as old as time revolves around an arrogant prince who is turned into a terrifying beast. Will Belle warm to the beast's affection and break the curse? Do not miss this 3-day event presented by Ballet San Antonio.
THE NIGHTMARE BEFORE CHRISTMAS, H-E-B CINEMA ON WILL'S PLAZA
October 13, Plaza opens at 7:00pm, movie at 8:00pm
Get Halloween-ready with Pumpkin King Jack Skellington during this fall-ready outdoor cinema showing on the 32-foot LED wall at the Will Naylor Smith River Walk Plaza. Bring your own blanket or low chair. FREE.
CARMELA FULL OF WISHES
October 14 – 22, Showtimes vary; Recommended for ages 5+
Follow Carmela through this hope-filled play based upon the award-winning book of the same name, and the power behind what we wish for. Adapted by Alvaro Saar Rios from the book by Matt de la Peña and illustrated by Christian Robinson. ASL and sensory-friendly performances available.
THE VELVETEEN RABBIT
November 18 – December 24, Showtimes vary; Recommended for ages 5+
A retelling of one of the most heart-warming holiday tales, capturing the spirit of love and friendship between a child and his beloved toy. The play is set in a cozy and enchanting world and is full of touching moments that will leave audiences feeling inspired and uplifted. ASL and sensory-friendly performances available.
thesanantonioriverwalk.com RIO Magazine 17
Ballet San Antonio: Beauty and the Beast
The Children's Nutcracker at Lila Cockrell Theatre
By Alexander Devora Photography
THE TOBIN CENTER CONTINUED
COCO, H-E-B CINEMA ON WILL'S PLAZA
November 10, Plaza opens at 5:30pm, movie at 6:30pm Journey with Miguel through his adventures in the Land of the Dead on the 32-foot LED wall at the Will Naylor Smith River Walk Plaza. Bring your own blanket or low chair. FREE.
THE PRICE IS RIGHT LIVE
November 11, 7:00pm
"Come on down!" This interactive stage show gives audience members the chance to hear their name called and play classic games, competing to win vacations, appliances or a NEW car!
PIRATE SCHOOL-THE SCIENCE OF PIRATES
November 13, 9:30am
This immersive STEM live show experience encourages curious K-5 students to explore science, technology, engineering and math in new and interactive ways. Stay for a post-show Q&A.
BALLET SAN ANTONIO: THE NUTCRACKER
December 1 – 10, Showtimes vary
Featuring more than 100 San Antonio-area children among the cast, live music by the CMI Orchestra and community heroes in key roles, this holiday favorite will bring renewed traditions and joy to the whole family.
THE GRINCH, H-E-B CINEMA ON WILL'S PLAZA
December 8, Plaza opens at 5:30pm, movie at 6:30pm
Your heart will grow three sizes, too, when watching the 2018 version of this Whoville holiday classic projected on the 32-foot LED wall at the Will Naylor Smith River Walk Plaza. Bring your own blanket or low chair. FREE.
WHEEL OF FORTUNE LIVE!
December 11, 7:30pm
With more access, and more chances to win, this interactive stage show brings a game show favorite to local fans. Contestants are handpicked from the audience for a chance to win prizes, money and dream vacations.
WRITER'S BIO
Jacey Blue Renner is a freelance writer and published poet who holds an MFA from Lesley University. Most recently her work has appeared in Home Design & Decor, San Antonio Magazine, San Antonio Woman, Alamo City Moms and the Military Mom Collective. A lover of the personal narrative, she highlights the positive through her work.
RIO Magazine BE ENTERTAINED
Pirate School - The Science of Pirates Courtesy of David Engel
The Price is Right Live
Dates and show times subject to change.
thesanantonioriverwalk.com RIO Magazine 19
Let the Holiday
Begin!
20 RIO Magazine thesanantonioriverwalk.com GREAT FINDS
Pearl
The Briscoe Museum Store
By Dawn Robinette, CTA
La Villita
By Limelight San Antonio
CLICKONTHIS
THE ALAMO
www.TheAlamo.org
BRISCOE WESTERN ART MUSEUM
www.BriscoeMuseum.org
DÍA DE LOS MUERTOS AT HEMISFAIR
www.Muertosfest.com
LA VILLITA
www.LaVillitaSanAntonio.com
LEGOLAND DISCOVERY CENTER www.LegolandDiscoveryCenter.com/ san-antonio
MUSEUM REACH
www.SARiverAuthority.org/ be-river-proud/parks-trails/sanantonioriver-walk-museum-reach
SAN ANTONIO ART MUSEUM
www.SAMuseum.org
SHOPS AT RIVERCENTER www.ShopRivercenter.com
THE PEARL
www.AtPearl.com
The River Walk is the perfect place to celebrate the holidays with reverence, authenticity and fun. Fall, as it transitions to the holiday season, is a truly special time to enjoy the city. Shorter days, cool breezes along the river, fall color and special celebrations fill the calendar, bringing meaningful connections and memories. Then the lights turn on! This holiday magic includes lights and wonder around every corner, giving the River Walk even more sparkle than usual. And as you wander, you will discover the perfect spots to check off your holiday shopping lists!
HOLIDAY SHOPPING ALONG THE
RIVER
There is an array of unique destinations that make shopping fun along the river. You will find goods that are carefully curated, making the product mix unlike anything else.
Fall River Walk Artisan Show
October 6 – 8
Friday & Saturday: 11:00am to 11:00pm
Sunday: 11:00am to 8:00pm
At the Fall Artisan Show, you can find more than 40 local vendors lining the River Walk Extension (near the Chamber of Commerce and Shops at Rivercenter). You will find oneof-a-kind gifts, including pottery, textiles, jewelry, woodwork, paintings, beadwork and more. This event is free to attend and is the best opportunity to experience San Antonio's culture firsthand.
Holiday River Walk Artisan Show
December 8 – 10
Friday & Saturday: 11:00am to 11:00pm
Sunday: 11:00am to 8:00pm
If you missed the Fall Artisan Show, the Holiday River Walk Artisan Show is the perfect spot to conquer your holiday shopping list. These local artisans and vendors are giving Santa and the North Pole elves a run for their money! Head to the River Walk Extension to shop the wares of more than 40 handmade artisan booths. This anticipated annual event is free and open to the public.
La Villita Historic Arts Village
La Villita, known as San Antonio's first neighborhood, is a tree-shaded trove of
shops just off the River Walk that combines the present and the past: the artisans and craftspeople who fill La Villita have electricity and modern comforts, but they are selling their crafts the same way that shop owners and tenants did in the late 1800s. Once home to watch, cabinet, dress, shoemakers and more, La Villita's current artisans are continuing that tradition. Here, you will find art galleries featuring local, original paintings and pottery, contemporary jewelry and fashion accessories, plus shops filled with folk art and a variety of gift items both large and small.
Museum Stores and Markets
Museum shops always feature items not typically available in regular stores. So, roam the river to pop in to the Hendler Family Museum Store at the Briscoe Western Art Museum for fantastic jewelry—including Navajo, Zuni and other indigenous jewelry finds, as well as home goods, books and toys. Do not miss out on the terrific gift shop at the San Antonio Museum of Art, with globally inspired items that reflect their permanent and rotating exhibits. The shop's extensive collection of art books and exhibition prints is impressive, along with jewelry, wearable art and gifts that kids will love. Insiders' tip: You can visit museum stores without paying for admission, but when the museums are as terrific as these, why would you skip the opportunity to explore and enjoy such wonderful art?
In December, venture to Pearl, just past the San Antonio Museum of Art in the Museum Reach, for the Holiday Night Markets each Wednesday night. With music, food, fun and local makers' holiday-themed items, that
RIO Magazine 21
River Walk Artisan Shows
Pearl Holiday Night Markets
complement Pearl's regular shops and boutiques, it is a great destination to fill your gift list or snag something for yourself.
GLOWING ALONG THE RIVER
It is easy to get lost in the twinkle and glow of the River Walk in December. Once the lights come on Thanksgiving weekend, it is impossible to resist the magic. Our best advice is to simply immerse yourself in your spectacular surroundings! As you are taking it all in, you can add more sparkle to your explorations by checking out the lagoon at the Shops at Rivercenter. The poinsettia tree is a fantastic backdrop for holiday photos. And while you are there, do not miss seeing a mini-San Antonio decked out for the holidays and covered in snow at LEGOLAND Discovery Center. The display even includes fireworks over the city so you will not have to wait until New Year's Eve to celebrate. Right next door, visit Scuba Claus at Sea Life San Antonio's Holiday Sea of Lights! Both displays begin December 2.
For more glow, be sure to visit the Museum Reach of the River Walk to enjoy lights dancing on the holiday tree decorating the Lock and Dam. Set to
music, the show starts at sundown. Be sure to stop by the Alamo to see its majestic oaks covered in lights, as well as the nearby Menger, where its lobby features a fantastic tree beneath its amazing stained-glass skylight. In fact, hotels throughout the downtown area are all elaborately decorated, so as you are exploring along the river, pop in each one to see spectacular holiday displays. Each is as creative as the next, including Otro at Canopy Hotel, which is transformed into Whoville beginning December 1, with a Grinch-themed tree and cocktail specials! The Grand Hyatt has a grand tree in the lobby, the tree at Thompson San Antonio-Riverwalk makes a beautiful backdrop for photos, and La Mansion del Rio is decorated with children's toys from Mexico, just to name a few.
WRITER'S BIO:
An award-winning writer, communications expert and military spouse who enjoys unearthing new discoveries and revisiting old favorites in San Antonio, Dawn Robinette is a Certified Tourism Ambassador who loves to tell stories. You can read more of her work at Alamo City Moms.
Shops. Food. Fun.
With over 100 locally owned shops, you'll find cultural curios and artifacts, hand-crafted leather goods, and a diverse collection of traditional apparel.
22 RIO Magazine thesanantonioriverwalk.com Thompson San Antonio-Riverwalk
LEGOLAND
Alamo Lights
Otro at Canopy Hotel
By Karissa Rangel
GREAT FINDS
514 W. Commerce St.
opendaily ForHoursVisit MarketSquareSA.com
thesanantonioriverwalk.com RIO Magazine 23 www.fiumepizzeria.com 200
MORE LIGHTS. MORE MERRY. EXPANDED TRAIL OF LIGHTS A portion of the ticket sales will benefit the New Braunfels Food Bank. NaturalBridgeCaverns.com Come for the Ambiance, Stay for the Cuisine
inside The Westin Riverwalk, the newly renovated Zocca offers Italian-inspired dishes with Texas flair, regional wines, and clink-worthy cocktails. Enjoy breakfast, lunch, and dinner, as well as weekend brunch. Guests can expect craveable items in an indoor-outdoor setting right along the San Antonio River Walk with live music can be on Thursday evenings and during Sunday brunch. Special events take place year round and the indoor-outdoor bar offers a walk-up component for River Walk patrons. 214-224-6500 • Zoccariverwalk.com : @zoccasa • : @zoccaitaliasa
S Alamo St. on the River Walk
Located
The Lights Fantastic:
How the River Walk Lights Up the Holidays
By Susan Yerkes
HISTORY & CULTURE
Museum Reach - River of Lights
The San Antonio River Walk bursts into glorious light for the winter holidays. From the Friday after Thanksgiving, when the flip of a giant ceremonial switch turns on the River Walk's spectacular holiday lighting, to early January, the world-famous waterway's downtown stretch becomes a dazzling dream of color and light. Every year, thousands of San Antonio visitors take in the stunning spectacle. But few stop to think about the story behind the glorious light show.
In 1882, Edward Johnson, one of Thomas Edison's partners, wound the first strand of electric lights around his Christmas tree—hand-wired red, white and blue bulbs. It was a sensation, but prohibitively expensive for any but the wealthiest. By 1903, decorating one tree with General Electric's newfangled Christmas lights cost about $2,000 in today's dollars. By the 1950s, incandescent Christmas lights were affordable, and wildly popular. In 2021 Americans spent more than 6 billion dollars a year on Christmas decorations— including more than 150 million strands of lights. Quite a few of them end up lighting up the River Walk.
The day after Thanksgiving every year, more than 100,000 strands of brilliant LED lights blaze on, hanging from the tops of 175 tall trees along the River Walk's lively downtown Horseshoe Bend. You would never know that once upon a time, in the early 1950s, the River Walk was dark and
dangerous at night. But in the 1960s, downtown became a popular place. A few restaurants, bars and shops opened. San Antonio invited the world to HemisFair '68, and the River Walk got busy. That same year, some River Walk business owners and downtown boosters formed the Paseo del Rio Association to promote and protect the River Walk.
Their first big holiday lighting project was Fiesta de Las Luminarias in 1968. It echoed the very beginnings of Christmas lighting. Paseo del Rio members lined a section of the River Walk with luminarias—small white paper bags filled with sand for weight and candles for light. The custom dates back to 16th century Spain, where they signified lighting the way for the Christian Holy Family's journey to Bethlehem.
"The luminarias were quite an undertaking," recalled former Paseo director Gayle Spencer. "There were so few of us that friends were afraid to
MUSEUM REACH – RIVER OF LIGHTS www.SanAntonioRiverAuthority.com
SAN ANTONIO RIVER WALK www.TheSanAntonioRiverWalk.com
VISIT SAN ANTONIO
come to my house for dinner before the holidays— they knew they would have to sit there filling bags with sand all night." Spencer and a handful of Paseo members would set out the bags from two barges in the cold mornings and return at each night to light the candles with matches or lighters. The paper bags were prone to catching fire. "The hair on all our knuckles was singed off," Spencer said. Folk tradition makes a burned-up luminaria more poetic. "They say that when one of the luminaria bags catches fire it is a soul going up to heaven," she added.
The Fiesta de las Luminarias remains one of San Antonio's loveliest holiday traditions, with the lights of more than 2,000 luminarias lighting the winding River Walk paths for three weekends in December. The candles are battery-operated now, and the volunteer pool is wider. But it is still a surprisingly labor-intensive production.
"Our staff and different volunteer groups assemble the bags, then fill them with sand and put the lights in," said Roslyn Castanda, Special Events Manager for the River Walk. More volunteers put the bags out on Fridays, and collect them on Sunday night or Monday, and then the process starts all over again. New, fresh bags are assembled for each weekend.
Brilliantly colored Christmas lights appeared in River Walk trees as early as the '70s, "When the malls started opening, you didn't have that much retail on downtown streets," said Bob Buchanan, long-time River Walk restaurateur and leader. "The old downtown businessmen gave the lights to the Paseo del Rio to try to bring people downtown.
"They said the biggest shopping day of the year was the Friday after Thanksgiving—so we decided we would have a holiday river lighting parade." The first year was 1981. The mayor flipped a big fake light switch at Casa Rio and all the lights came on, and the parade began. It started small, with only as many decorated "floats" that could pass in front of the Arneson River Theatre in one hour, "because TV would cover it for an hour," Buchanan said. Today
thesanantonioriverwalk.com RIO Magazine 25
www.VisitSanAntonio.com CLICKONTHIS
the Ford Holiday River Parade, still held the day after Thanksgiving, is one of the biggest events of the year, drawing hundreds of thousands downtown to kick off the season of light. It still begins with the flip of a giant fake switch that "turns on" the lights, transforming the river into wonderland of shimmering trees and watery reflections.
Greg Gallaspy, who took over as Paseo del Rio director in the 1990s, found it took a lot of volunteer power to maintain the Christmas lights. "We got a couple of sponsors and made an event out of it—we called it our Screw-Off Party. River Walk Royalty—like former Mud King and Spurs star George Gervin would come, and everybody wanted to screw off with royalty," he said. "The lights were really a partnership between the Paseo and the City's Parks and Recreation department. Those guys had some of the best tree climbers in the world. It's incredible the way they crawl up with climbing belts and rope to the top of the trees. Then they throw the light strands over as far as they can, to stream down the trees."
Today, a contractor handles the lights. It takes three to four months to repair, prepare and hang them from 175 towering bald cypress and sycamore trees
along the river bend. Lights for each tree are kept in separated, numbered bins. Usually, four tree climbers work with two electricians, communicating by two-way radio to line up and space the light strands evenly.
"People just don't realize how much work it takes to do this. They think the lights just appear," Gallaspy said.
The holiday vibe changes on the Museum Reach, just north of the Bend. This stretch of the River Walk was completed much more recently. Here, the San Antonio River Authority and its River Foundation maintain operations—and decorations.
"We started doing our River of Lights on the Museum Reach about a decade ago," said Kristen Hansen, the Authority's Deputy Director of Parks and Recreation.
"We have about 100 lowlights in the river shining up, and we decorate about 45 trees with white lights. There's a lot of color everywhere else— wreaths or red and silver stars on our park lighting poles and a fishing Santa."
Down by the bustling Pearl and the Hotel Emma, snowfall lights waft softly through the trees. Near the river Lock and Dam, a virtual 40-foot tall "pixel tree" features colorful lights that change in time with programmed music.
"It's a different look from downtown, but I think we complement it nicely," Hansen said. The Museum Reach lights up for the holidays a week or so after Thanksgiving, and the lights go off January 1.
But you do not have to wait for the holidays for a spectacular River Walk light show. This year the City of San Antonio added a new, permanent light display to the downtown stretch.
"The River Walk is beautiful and it's worldrenowned, but we felt we needed to step it up," said Lincoln St. George, Manager of Downtown Operations for the City of San Antonio. Spectacular uplighting was added to 50 bald cypresses, and underwater lights were installed to shine upwards and illuminate several footbridges. The waterfall in the River Walk extension is illuminated. And the island in the grotto at the end of the Convention Center extension blooms with 5 to 6-foot lighted flowers, butterflies and more.
That is part of the magic of the River Walk—it keeps changing, adding new and surprising sights and sounds. When San Antonio celebrates, it turns up the lights.
WRITER'S BIO:
Susan Yerkes is an award-winning journalist and travel writer. She celebrates the holidays on a decorated river barge, under the Christmas lights.
26 RIO Magazine thesanantonioriverwalk.com
Grotto Light Garden
Ford Fiesta de las Luminarias
thesanantonioriverwalk.com RIO Magazine 27 Located next to the River Walk, just steps away from the Arneson River Theater, La Villita offers over 15 unique boutiques, art galleries, and dining experiences. open daily 418 Villita Street lavillitasanantonio.com Shop Small. Shop Local.
Falling into Festival Season
By Drew Henry
San Antonio summers are made for ice-cold margaritas sipped riverside. But when the leaves start to change color, it is time to break out the beer steins and get into the fall festival spirit. The River City shares diverse cultural influences from our neighbors in Mexico as well as the German immigrants who settled here in the late 1800s. So, we are spending October celebrating the Day of the Dead, Oktoberfest and all the rich cultural moments in between. Now, let's fall into some fun together!
OKTOBERFEST, SAN ANTONIO-STYLE BIER GARTEN
September 12 – November 21
Munich in Bavaria, Germany, is home to the world's largest Oktoberfest, with over 6 million visitors every year. They started clinking beer steins in 1810, so they have a few centuries on us. But we Texans are determined to do everything bigger here. The Bier Garten launched its first Oktoberfest in 2014, and this party is quickly becoming the largest Oktoberfest event on the River Walk. Grab your lederhosen or dirndl and get ready to join in live German band performances, oldies sing-alongs, alphornblowing contests, stein hoisting competitions, giveaways and celebrity keg tappings. You will have the chance to sample local and German beers, embracing San Antonio's rich German heritage alongside your new pub pals. You can find the Bier Garten through the Hyatt Regency Hotel—just look for the bright blue flags and beer taps.
THE LITTLE RHEIN PROST HAUS Oktoberfest All Year Long!
San Antonio's German heritage runs deep. So, you can join in and celebrate Oktoberfest every day of the year at local haunts like The Little Rhein Prost Haus. Located on the edge of La Villita with River Walk access as well, this historic limestone building welcomes visitors with its classic German architecture, tiered patio and lovely River Walk views. Enjoy live entertainment and drink specials seven days a week while you make your way through a selection of German beers on tap, sausages, kraut balls and Bavarian pretzels. As we say in Texas, "Prost, y'all!"
CELEBRATING DÍA DE LOS MUERTOS
Are you seeing dancing, smiling skeletons and marigolds everywhere? San Antonio pulls out all the stops for Día de los
Muertos. Many of the Day of the Dead traditions you will see in San Antonio come from Mexico, where families gather to pay tribute to their deceased loved ones. The tradition can be traced to the rituals of indigenous peoples of Mexico, such as the Aztec and Toltec. Sadness or mourning of the dead at that time was considered disrespectful. Instead, the holiday becomes a time of love when families remember, reflect on and celebrate those who have died.
Traditional altars, or ofrendas, are often set up in three tiers representing the land of the dead, the land of the living and the land of saints, or heaven. They also usually include items that represent the four elements of life: air, earth, fire and water. You can add candles to represent each loved one; water to quench their thirst after the long journey; pan de muerto—the bread of the dead—to feed them; orange or yellow marigold flowers to help them find their way back to the living; and papel picado— the colorful cut paper featuring intricate designs that you will see decorating much of San Antonio, which symbolizes the wind. The official Día de los Muertos falls on October 31 through November 2.
DAY OF THE DEAD SAN ANTONIO AT LA VILLITA
October 27 – 29
Day of the Dead has become a cherished annual event in San Antonio, attracting locals and tourists alike. The city ignites with events all weekend long. The famous River Parade cruises through the downtown portion of the River Walk and features 26 barges decorated in figures that represent Day of the Dead; live music and entertainment takes place on the Arneson River Theatre stage; and the La Villita Historic Village comes alive with music, food, Margarita Trucks, kid activities, shopping, ofrendas—or altar displays, the Calavera Collection—brilliantly decorated, 5-foot tall, colossal calaveras, which celebrate the age-old traditions of adorning Day of the Dead ofrendas with sugar or papier-mâché skulls; and the Giant Alebrije Exhibit—a Mexican folk art tradition of brightly colored, enormous 'Spirit Animals.'
28 RIO Magazine thesanantonioriverwalk.com
OCTOBER EVENTS
Day of the Dead San Antonio
HAUNTED HIKE AT PEARL www.SARiverAuthority.org
THE LITTLE RHEIN PROST HAUS wwwLittleRheinProstHaus.com
LUMINARIA CONTEMPORARY ARTS FESTIVAL www.LuminariaSA.org
OKTOBERFEST AT BIER GARTEN www.BierGartenRiverWalk.com
TASTING TEXAS WINE + FOOD FESTIVAL www.CulinariaSA.org
ZOO BOO! www.SAZoo.org
thesanantonioriverwalk.com RIO Magazine 29
Luminaria
Pearl
Zoo Boo!
Bier Garten
Day of the Dead San Antonio
Haunted Hike at Pearl
DAY OF THE DEAD SCHEDULE OF EVENTS
Friday, October 27
a River Parade: 7:00 to 8:30pm (ticketed event-www.TheSanAntonioRiverWalk.com)
a La Villita Displays, Vendors & Free Family Activities: 12:00 to 5:00pm
a La Villita Displays, Vendors, Live Music & Entertainment: 6:00 to 10:00pm a Herradura Ultra Lounge: 7:00 to 10:00pm (ticketed event)
Saturday, October 28
a La Villita Displays, Vendors & Free Family Activities: 12:00 to 5:00pm
a La Villita Displays, Vendors, Live Music & Entertainment: 6:00 to 10:00pm
a Herradura Ultra Lounge: 7:00 to 10:00pm (ticketed event)
Sunday, October 29
a La Villita Displays, Vendors & Free Family Activities: 12:00 to 7:00pm
MUERTOS FEST AT HEMISFAIR
October 28 – 29
Saturday, 10:00am to 11:00pm; Sunday, 12:00pm to 9:00pm
Ofrendas are the signature feature of Día de los Muertos at Hemisfair, where mesmerizing altars are built throughout the festival grounds. Individuals, families, groups and schools build more than 80 altars during the festival and are there to share their stories with the public. There are also handson activities in the festival's children's section, and it is all free and open to the public, allowing everyone to experience the beauty and significance of this cultural celebration. The festival serves as a platform to highlight local artists, artisans and vendors, making it a true San Antonio celebration.
THE HISTORIC PEARL
November 2, 5:00 to 9:00pm
Pearl's annual celebration features cultural performances, children's activities and multiple art displays, including four life-size Catrinas by artist Regina Moya. Ofrendas will be displayed throughout the first week of November, and the celebration includes a community altar where you can honor your loved ones. Additionally, two Alebrijes from the private collection of Chef Johnny Hernandez and La Gloria will be on display October 4-8.
SAN ANTONIO ZOO
November 1 – 2
The San Antonio Zoo invites guests to join them in remembering and honoring our community's animals that have crossed the rainbow bridge with a Día de los Muertos ofrenda in Zootenial Plaza. Guests are welcome to bring photos of their pets and contribute to the ofrenda. This event is included with regular admission, during normal operating hours.
LUMINARIA CONTEMPORARY ARTS
FESTIVAL AT HEMISFAIR & HENRY B. GONZALEZ CONVENTION CENTER
6:00pm to Midnight
Luminaria is celebrating its 15th anniversary this year with cultural
events and art installations. Taking place at Hemisfair under the Tower of the Americas, and across the street at the Henry B. Gonzalez Convention Center, this iconic festival highlights the arts, the city's creative economy and the rich culture that makes San Antonio unique. Hailed as the most prominent arts festival in South Texas, the event features local artists ranging from ages 16-70+ as well as global players in the field. Showcases include traditional art, live theatre, music performances, film screenings, poetry readings and breathtaking digital art installations that light up the night.
HAUNTED HIKE AT PEARL AMPHITHEATER
October 26
7:30 to 8:45
There are spookier kinds of spirits lurking at the old Pearl Brewery. Join the San Antonio River Authority and Curious Twins Paranormal Tour Guides for a free tour exploring the hauntings along the Museum Reach, including indigenous burials and life along the river, the haunts of the Pearl Brewery and other bizarre events.
The free tour meets in front of Hotel Emma, adjacent to the Pearl Amphitheater. Book ahead of time, as space is limited for mortals.
GO RIO SPECIALTY CRUISES
Strolling the beautifully landscaped River Walk is truly a sight to behold. But you can change your perspective and cruise the River Walk, gently passing under towering cypress trees while sipping vino or even hearing stories about San Antonio's 'otherworldly' inhabitants. See the GO RIO website for tickets and more information about their many specialty cruises.
WINE DOWN SUNSET CRUISE
Thursdays
7:00pm
Every Thursday evening, GO RIO hosts their unique Wine Down Sunset Cruise, where guests enjoy premium wines along with bites from Landrace—a high-end open-fire restaurant under the direction
ZOO BOO! AT THE SAN ANTONIO ZOO
September 16 – October 31, 9:00am to closing
Trick or treating takes a walk on the wild side at the San Antonio ZOO BOO! event. This not-so-scary Halloween celebration is open all October long with fun activities for the whole family, including live music, costume parties, photo ops and a daily free trick-or-treating hour for all the little ghouls, goblins and gators.
30 RIO Magazine thesanantonioriverwalk.com
Day of the Dead San Antonio
of six-time James Beard finalist Chef Steve McHugh. Board at the Thomspon Hotel and relax during a one-hour cruise through the Museum Reach of the river up to the Pearl District and back.
GHOST CRUISES
Fridays and Saturdays, plus Halloween weekend
(October 28-31)
7:00 to 8:00pm
Ghost tours are back! With a drink in hand, included in your tour, sail by some of the city's most mysterious landmarks and buildings as your cruise narrator shares spooky tales and haunted histories along the River Walk.
TASTING TEXAS WINE + FOOD FESTIVAL
October 26 – 29
Culinaria and Visit San Antonio's Tasting Texas Wine + Food Festival is making its grand return this year for a four-day epicurean experience that spans the city. Guests can look forward to live music, educational panels, cooking classes, cocktails, wines, beers and tasty dishes from local chefs. The best part? Two fantastic events are happening right here along the River Walk at Maverick Plaza in La Villita.
THE GRAND TASTING
Saturday, October 28 12:00pm to 4:00pm
Take a culinary journey with us through an innovative walk-around experience, sampling delicious food and beverages
while connecting with vendors and learning more about their products. Get a taste of San Antonio's best local restaurants, sip on specialty cocktails, and enjoy the fresh fall breeze! You can even pop into a seminar to learn more about wine pairings and how to level up your cooking skills at home. Tickets range from $20 to $150, depending on your selected package.
BURGERS, BOURBON & BEER
Sunday, October 29
12:00pm to 4:00pm
Who doesn't love a big juicy burger with an ice-cold beer to wash it down? This culinary event celebrates an array of delectable burgers, aged bourbons and craft beer
from around the world. Sample chef creations and then head to the bar to imbibe in your bourbon or beer of choice. You may even pick up a few grill master skills while you are there! Tickets range from $20 to $150, depending on your selected package.
WRITER'S BIO
Drew Henry is a writer, yogi and meme enthusiast. When he is not writing, he is out exploring all Texas has to offer. View his portfolio at DrewHenryWrites.com and follow his antics on Instagram at @drewhenrywrites.
thesanantonioriverwalk.com RIO Magazine 31
The Grand Tasting
Burgers, Bourbon & Beer
Day of the Dead River Parade
Spectacular Lights and Sights Kick-Off The Holiday Season
By Ann Koehler
November marks the beginning of the holiday season in San Antonio, with brilliant lighting displays highlighting all events throughout the month. The Grand Finale in November is the much-anticipated Ford Holiday River Parade and River Lighting Ceremony, but it also ushers in more than a month of holiday activities straight through the New Year!
DIWALI SA FESTIVAL OF LIGHTS
November 4, 4:30 to Midnight
DiwaliSA River Parade: 5:00 to 6:00pm
Diwali is the Indian celebration representing the triumph of good over evil, light over dark and knowledge over ignorance, and Diwali SA is San Antonio's largest free Indian culture showcase, celebrating its 15th anniversary this year. Visit Arneson River Theatre and Hemisfair Park to partake in traditional Indian dance, food, music and a crafts bazaar including jewelry, clothing and henna. A River Parade will cruise through the Downtown Reach of the River Walk and 2,000 floating diyas will be released. The night ends with an epic fireworks display over the Tower of the Americas. Get ready because Bollywood nights are coming to San Antonio!
FORD HOLIDAY RIVER PARADE SCHEDULE
Do not miss a single moment of the fun! Keep this schedule on hand to stay up to the minute on Santa's arrival.
U 4:00pm – River Walk closes to the general public.
U 5:00pm – River Walk gates open for ticket holder access at Arneson River Theatre and along the four-mile parade route.
U 6:00pm – The parade begins at The Tobin Center.
U 6:00 - 7:00pm – The festive pre-parade show for ticket holders starts at the Arneson River Theatre.
U 7:00pm – The Lighting of the River Walk ceremony commences, with the Nutcracker and Sugar Plum Fairy taking the lead.
U 7:00 - 8:00pm – The televised parade begins, and Santa arrives on the last float!
Ticket Options
FORD HOLIDAY RIVER PARADE AND LIGHTING CEREMONY
November 24, 6:00 to 9:00pm
The 42nd Annual Ford Holiday River Parade is a favorite San Antonio tradition, always held the day after Thanksgiving, and the theme of this year's celebration is "Holiday Stories." Pre-parade entertainment at Arneson River Theatre features the parade's Grand Marshal, the Nutcracker played by George Chini, and other performers from the classic holiday ballet, who will take their production to McAllister Auditorium on December 15-17. Gaze upon 28 illuminated floats and watch over 100,000 lights turn on before your eyes!
Ticket prices range from $15 to $40 per person for premium reserved seats, and ADA tickets are available in certain areas. New this year, a General Admission area, sponsored by Taco Cabana, lines the lagoon between Hemisfair and the Henry B. Gonzalez Convention Center and provides standing room viewing for $13.50. All tickets can be purchased on the River Walk website. Tickets are non-refundable, and
32 RIO Magazine thesanantonioriverwalk.com
Diwali SA
NOVEMBER EVENTS
CLICKONTHIS
DIWALI SA FESTIVAL OF LIGHTS
www.DiwaliSA.com
FORD HOLIDAY RIVER PARADE & HOLIDAY LIGHTS
www.TheSanAntonioRiverWalk.com
GO RIO RIVER CRUISES www.GoRioCruises.com
SAN ANTONIO ZOO LIGHTS
www.SAZoo.org
thesanantonioriverwalk.com RIO Magazine 33
Diwali SA
Ford Holiday River Parade
Holiday Lights on the River Walk
Ford Holiday River Parade
Ford Holiday River Parade
strollers, ice chests and carriers are not permitted on the River Walk during this event.
Additionally, you can catch the parade in designated free viewing areas between Pecan Street and Richmond Avenue on a first-come-first-serve basis—remember to bring your own chair!
If you want to take in dinner and a show, the majority of River Walk restaurants offer parade dining packages with special menus and reserved seating. You can purchase the packages through the individual restaurants.
At the GO RIO Historia Ticket Booth and upper-level landing, four docked boats with 30 chairs each provide prime viewing right on the water. The space will be decked out with a decorated Christmas Tree and holiday décor surrounded by cocktail tables for socializing. Plus, photo ops with Santa and drinks for purchase make this a perfect family-friendly event. Purchase tickets through the GO RIO website.
THE WORLD-FAMOUS HOLIDAY LIGHTS ON THE RIVER WALK
November 24 to January 7
5:30pm to 8:30am, nightly
The river is illuminated this month with the twinkling sparkles of the holiday season. It is a glorious flip-the-switch moment as the lights are turned on during the Ford Holiday River Parade, and from dusk 'til dawn you can stroll along the banks of the River Walk and take in the glow of more than 100,000 holiday lights dripping from the cypress trees. It is a gorgeous winter wonderland you can enjoy from plenty of outdoor dining spots, and the lights stretch all along the downtown portion
of the River Walk and north to the Pearl District in the Museum Reach. Free to attend.
SAN ANTONIO ZOO LIGHTS
November 19 – January 1
Sundown to closing
Experience acres of dazzling lights, festive holiday snacks and drinks for adults and kids, and larger-than-life displays and photo-ops across miles of twinkling wildlife trails! Sleigh through the 124-foot light tunnel, explore an outdoor museum of illuminated animal portraits, carol with the Sing-a-long Express, dance at the Lakeside Light Show, ride a camel and hang with Santa! This event is included with admission and is free for members.
GO RIO SPECIALTY CRUISES
A narrated river cruise is a great way to immerse yourself in the River Walk's beautiful landscaping while learning about the history of this stunning area of San Antonio. Add in the holiday lights and the experience becomes even more magical.
On November 2, 9 and 16, Wine Down Sunset Cruise excursions glide through the Museum Reach of the River Walk, departing and returning from Thompson Hotel, and include premium wine and bites from Landrace – one of six-times James Beard finalist Chef Steve McHugh's signature restaurants. And on November 5 and 19 from 11:00am to noon, guided tours of the Museum Reach highlight art, architecture and ecology on that stretch of the River Walk. If you have a deeper appreciation for architecture, an extended two-hour tour is available on November 11 and 12. See the GO RIO website for tickets and more information about their many specialty cruises.
34 RIO Magazine thesanantonioriverwalk.com
Zoo Lights
RIO Magazine or any other food & game combo offer, Half Price Games Wednesdays or any Half Price Game promotion. Not valid with Special Events Packages or on Virtual Reality games. Coupon must be surrendered at time of redemption and may not be photocopied or duplicated. Non-negotiable. Power Card activation fee will apply. NOT FOR RESALE. The Shops at Rivercenter • 210.951.3600 SOUTHWEST PAELL A Jumbo shrimp, mussels, bay scallops, roasted poblanos, jalapeño Texas sausage, lobster cream, and cilantro-lime rice. FEATURING EVERY DAY MILITARY DISCOUNT * *EXCLUDES ALCOHOL 10% OFF WITH VALID MILITARY ID 50% OFF FOR PATRONS IN MILITARY UNIFORM 6 TSAT E O F THE RIVER WALK W I RENN RUNNING
Walking in a River Walk Wonderland
By Drew Henry
You may have heard about walking in a winter wonderland but what about a River Walk wonderland? During the holiday season, the San Antonio River Walk comes alive with thousands of twinkling lights, joyful caroling boats and festive holiday events that warm the soul faster than a cup of hot chocolate. Join us as we make our merry way through all the holiday events this month!
THE WORLD-FAMOUS HOLIDAY LIGHTS ON THE RIVER WALK
November 24 – January 7
5:30pm to 8:30am nightly
The World-Famous Holiday Lights on the River Walk is one of the largest free light spectacles on the planet! Stroll the tranquil river's edge as more than 100,000 twinkling lights drape from the towering bald cypress trees, illuminating the skies and reflecting off the water as river boats pass by. The lights turn on every night during December and can be enjoyed from dusk until dawn. Take a peaceful stroll or catch a GO RIO Cruise to experience the lights in style. No matter what route you take, you are bound to feel the holiday spirit light up inside you!
MUSEUM REACH - RIVER OF LIGHTS
November 24 – January 7
5:30pm to 8:30am nightly
Did you know that the famous River Walk Holiday Lights continue upriver through the Museum Reach and on to the Pearl District? The worker elves at the San Antonio River Authority have strung their own light displays through this quiet stretch of the river, turning it into a winter wonderland (without all the snow and ice). Along the way, you will find enchanting displays of illuminated trees, playful elves and warm seasonal messages. You can even catch the Pixel Tree Light Show at the Lock and Dam midway between downtown and Pearl. Shows commence on the half-hour, where the Lock and Dam tree turns into a dancing display synced to your favorite holiday tunes. The Museum Reach River of Lights is a favorite tradition among locals and worth the short jaunt out of downtown to see.
RIVER OF LIGHTS KICKOFF EVENT
Saturday, December 9 4:00 to 8:00pm
The River Authority elves have even planned a few special events for you! Stop by the Lock and Dam at 510 Brooklyn Avenue for an evening of live
music, a Pixel Tree Light Show, pictures with Santa, food trucks, holiday vendors and more! It is the perfect celebration to ring in the holiday season.
FORD FIESTA DE LAS LUMINARIAS
Weekends, December 2 – 17
The Ford Fiesta de las Luminarias is a cherished holiday tradition that takes place every Friday, Saturday and Sunday for three weekends in December. A luminaria is a traditional Mexican Christmas lantern originally consisting of a candle set in sand inside a small bag. More than 2,000 glowing luminarias line the River Walk's lush banks to light the way. These traditional lanterns beautifully complement the twinkling lights above and make for a stunning, free display.
36 RIO Magazine thesanantonioriverwalk.com
DECEMBER EVENTS
River of Lights Kickoff
FORD HOLIDAY BOAT CAROLING
November 30 – December 23
Monday – Thursday: 6:00 to 8:15pm
Friday – Sunday: 6:00 to 9:30pm
Why just ring in the holidays when you can also sing in the holidays? Celebrate the age-old caroling tradition with a San Antonio River Walk twist. You can pay to hop aboard a caroling boat, rent an entire boat for your family and friends or join in for free from the banks of the river or your seat on a restaurant patio. Experience the sounds of the season as caroling boats float along the river and spread holiday cheer with every stop!
RIVERCENTER HOLIDAY CONCERT SERIES
Saturdays, December 2 – 30 5:30 to 7:30pm
Do you have a favorite holiday song? Well, chances are it will be performed during the Rivercenter Holiday Concert Series. Every Saturday from 5:30 to 7:30pm, the lagoon stage in front of the Shops at Rivercenter comes to life with performances that will put you in the holiday spirit. Enjoy a range of local performers singing their renditions of holiday classics across different genres.
After the show, you can head up to the shops and start checking off everyone on your nice list this year. Now, this plan sounds like music to our ears!
GO RIO HOLIDAY LIGHTS CRUISES
What better way to enjoy the spectacular holiday lights along the River Walk than by cruising under the colorful strands dangling from cypress trees while listening to jolly holiday music? These special GO RIO Cruises wind through the main loop of the Downtown Reach of the river, or you can choose the Museum Reach tour for more holiday lights and art installations.
DOWNTOWN REACH LIGHTS TOUR
November 28 – December 23
Tuesdays – Saturdays, Every half hour 6:30 to 9:00pm
Depart from Zocca in the Westin Riverwalk Hotel, and enjoy holiday music and hot cocoa while you cruise through the Downtown Reach of the River Walk and see sights such as the Shops Rivercenter Mall and Arneson River Theatre. The cruise is approximately 50 minutes long.
MUSEUM REACH LIGHTS TOUR
December 3 – 18
Sundays and Mondays, Every half hour 6:30 to 9:00pm
Depart from Thompson San Antonio and enjoy holiday music and hot cocoa while you cruise along the Museum Reach of the River Walk, through the Lock and Dam, the Jones Street F.I.SH. installation and up to the Pearl District. The cruise is approximately 50 minutes long.
thesanantonioriverwalk.com RIO Magazine 37
Ford Holiday Boat Caroling
GO RIO Holiday Lights Cruises
29TH ANNUAL MARIACHI EXTRAVAGANZA
November 30 – December 2
The Mariachi Extravaganza is one of the world's most prominent mariachi music festivals, and it has delighted audiences for almost three decades. Hosted at the Lila Cockrell Theatre inside the Henry B. Gonzalez Convention Center, the festival celebrates the history of Latin music while promoting cultural preservation. The lineup of events includes a concert with world-renowned musicians and the winners of the competition series. The concert and competitions are open to the public, and tickets may be purchased at the door.
RICOS RIVER RALLY FOR THE VALERO ALAMO BOWL
December 26
5:00pm
The Valero Alamo Bowl is one of the biggest events in college football, and San Antonio has been a proud host of the game since 1993. Do you know any better way to get pumped for the big game than with a classic pep rally? Well, we host the most unique around with our own River City twist. Coaches, team captains and cheerleaders participate in a spirited pep rally on stage at the Arneson River Theatre on the River Walk. The school bands start their spirit songs, and the players make their grand entrance on the famous River Walk cruise boats! Come to this free event dressed in your team's colors and be prepared to make some noise.
HOLLY JOLLY KAYAKING
Saturday, December 2
6:00 to 8:00pm
In the River City, Santa doesn't take a sleigh. He takes a kayak! Join the fun and
CLICK ON THIS
FORD FIESTA DE LAS LUMINARIAS
FORD HOLIDAY BOAT CAROLING HOLIDAY LIGHTS ON THE RIVER WALK www.TheSanAntonioRiverWalk.com
GO RIO RIVER CRUISES www.GoRioCruises.com
HOLLY JOLLY KAYAKING MUSEUM REACH - RIVER OF LIGHTS
RIVER OF LIGHTS KICK-OFF www.SARiverAuthority.org
WRITER'S BIO
MARIACHI EXTRAVAGANZA www.MariachiMusic.com
RICOS RIVER RALLY www.AlamoBowl.com
RIVERCENTER HOLIDAY CONCERT SERIES www.ShopRivercenter.com
Drew Henry is a writer, yogi and meme enthusiast. When he is not writing, he is out exploring all Texas has to offer. View his portfolio at DrewHenryWrites.com and follow his antics on Instagram at @ drewhenrywrites.
38 RIO Magazine thesanantonioriverwalk.com
unique
on
river. Register for a kayak, or bring
own and enjoy a view of the holiday lights from the water. The Museum
ramp to launch is at
Newell Avenue.
paddle the Museum Reach for a
night
the
your
Reach
220
Museum Reach - River of Lights
Sponsored Advertorial
EAT & DRINK
AMERICAN AMBLER TEXAS KITCHEN + COCKTAILS www.AmblerSanAntonio.com
BLUE STAR BREWING COMPANY www.BlueStarBrewing.com
BOILER HOUSE www.BoilerHouseSA.com
BOUDRO'S TEXAS BISTRO www.Boudros.com
BIGA ON THE BANKS www.Biga.com
BLISS www.FoodIsBliss.com
BUBBA GUMP SHRIMP CO. www.BubbaGump.com
BUCKHORN SALOON & MUSEUM www.BuckhornMuseum.com
BURGERTECA www.ChefJohnnyHernandez.com
CURED www.CuredAtPearl.com
DAVE & BUSTER'S www.DaveAndBusters.com
DEVILS RIVER DISTILLERY www.DevilsRiverWhiskey.com
DICK'S LAST RESORT www.DicksLastResort.com
ELSEWHERE GARDEN BAR & KITCHEN www.ElsewhereTexas.com
THE ESQUIRE www.EsquireTavern-SA.com
FAT TUESDAY www.FatTuesday.com
FIG TREE www.FigTreeRestaurant.com
FOUR BROTHERS www.OmniHotels.com
THE GUENTHER HOUSE www.GuentherHouse.com
HARD ROCK CAFÉ www.HardRockCafe.com
HOOTER'S www.Hooters.com
HOWL AT THE MOON www.HowlAtTheMoon.com
JOHNNY ROCKET'S www.Locations.JohnnyRockets.com
LANDRACE www.LandraceTX.com
LANDSHARK BAR & GRILL www.SanAntonio.LandSharkBarAndGrill.com
LONE STAR CAFÉ www.LoneStarCafe.com
MARGARITAVILLE www.MargaritavilleSanAntonio.com
MAVERICK TEXAS BRASSERIE www.MaverickTexas.com
MAVERICK WHISKEY www.MaverickWhiskey.com
THE MOON'S DAUGHTERS www.TheMoonsDaughters.com
RAINFOREST CAFÉ www.RainforestCafe.com
THE REPUBLIC OF TEXAS www.TheRepublicOfTexasRestaurant.com
SUPPER WWW.SUPPERATEMMA.COM
YARD HOUSE www.YardHouse.com
ASIAN BEST QUALITY DAUGHTER www.BestQualityDaughter.com
BOTIKA www.BotikaPearl.com
TOKYO COWBOY www.TokyoCowboyTx.com
BBQ THE COUNTY LINE www.CountyLine.com
PINKERTON'S www.PinkertonsBarbecue.com
SMOKE BBQ RIVERBAR www.SmokeDowntown.com
BRITISH
MAD DOGS BRITISH PUB www.MadDogs.net
FRENCH
BRASSERIE MON CHOU CHOU www.BrasserieMonChouChou.com
GERMAN
BIER GARTEN www.BierGartenSA.com
LITTLE RHEIN PROST HAUS www.ProstHausSA.com
SCHILO'S www.Schilos.com
IRISH
DURTY NELLY'S IRISH PUB www.DurtyNellysPub.com
MADDY MCMURPHY'S IRISH SPORTS BAR www.MaddysSA.com
ITALIAN ALLORA www.AlloraPearl.com
ARROSTA www.ArrostaPearl.com
DOUGH www.DoughPizzeriaOnlineOrders.com
FIUME PIZZERIA www.FiumePizzeria.com
NONNA OSTERIA www.NonnaSA.com
PAESANOS www.PaesanosRiverWalk.com
TRE TRATORRIA www.TreTrattoria.com
ZOCCA CUISINE D'ITALIA www.ZoccaRiverWalk.com
MEXICAN ACENAR www.Acenar.com
AZUCA NUEVO LATINO www.Azuca.net
CAFÉ OLE www.CafeOle.us
CARRIQUI www.CarriquiTX.com
CASA RIO www.Casa-Rio.com
DOMINGO RESTAURANTE www.DomingoRestaurant.com
GUADALAJARA GRILL www.GuadalajaraGrill.us
IRON CACTUS www.IronCactus.com
LA GLORIA www.ChefJohnnyHernandez.com
LA MARGARITA www.LaMargarita.com
MI TIERRA CAFÉ Y PANADERIA www.MiTierraCafe.com
OCHO www.HavanaSanAntonio.com
THE ORIGINAL MEXICAN RESTAURANT www.OriginalMexican.com
RESTAURANTE PICO DE GALLO www.PicoDeGallo.com
RIO RIO CANTINA www.RioRioCantina.com
RITA'S ON THE RIVER www.RitasOnTheRiver.com
THE RIVER'S EDGE CAFÉ + PATIO BAR www.RiversEdgeCafeSA.com
ROSARIO'S www.RosariosSA.com
SEAFOOD
BUBBA GUMP SHRIMP CO. www.BubbaGump.com
CHART HOUSE www.TowerOfTheAmericas.com
JOE'S CRAB SHACK www.JoesCrabShack.com
LANDRY'S SEAFOOD HOUSE www.LandrysSeafood.com
ON THE BEND OYSTER BAR & CIGAR LOUNGE www.OnTheBendSA.com
OSTRA www.OmniHotels.com
SOUTHERLEIGH FINE FOOD & BREWERY www.Southerleigh.com
SOUTH AMERICAN DORREGO'S www.dorregos.com
FOGO DE CHAO www.FogoDeChao.com
SPANISH ENRIQUE TOMAS www.EnriqueTomas.com
STEAKHOUSE BOHANAN'S www.Bohanans.com
BRENNER'S STEAKHOUSE www.LandrysInc.com
MORTON'S STEAKHOUSE www.Mortons.com
THE PALM www.ThePalm.com
RANGE www.RangeSA.com
RUTH'S CHRIS STEAKHOUSE www.RuthsChris.com
SALTGRASS STEAKHOUSE www.Saltgrass.com
SILO PRIME www.SiloSA.com
SWEETS BEN & JERRY'S www.BenJerry.com
JUSTIN'S ICE CREAM www.JustinsIceCream.com
KILWINS www.Kilwins.com
ROCKY MOUNTAIN CHOCOLATE FACTORY www.RMCF.com
40 RIO Magazine thesanantonioriverwalk.com
SHOP & PLAY
THE ALAMO www.TheAlamo.org
ALAMODOME www.Alamodome.com
ALAMO PLAZA SHIRTS 210.223.2347
ALAMO QUARRY MARKET www.QuarryMarket.com
ALAMEDA THEATER www.AlamedaTheaterConservancy.org
AMAZING MIRROR MAZE & THE VAULT LASER CHALLENGE www.AmazingMazes.com
ARNESON RIVER THEATRE www.LaVillitaSanAntonio.com
ART PACE www.ArtPace.org
AT&T CENTER www.ATT.CenterSanAntonio.org
AZTEC THEATRE www.Aztec.TheaterSanAntonio.org
BCYCLE www.SanAntonioBCycle.com
THE BLUE STAR ARTS COMPLEX www.BlueStarArtsComplex.com
BONITA RITA'S/MERCADORITA'S www.Mercadoritas.com
BRISCOE WESTERN ART MUSEUM www.BriscoeMuseum.org
BRACKENRIDGE PARK www.BrackenridgePark.org
BUCKHORN SALOON & MUSEUM www.BuckhornMuseum.com
CARVER COMMUNITY CULTURAL CENTER www.TheCarver.org
CASCADE CAVERNS www.CascadeCaverns.com
CENTRO DE ARTES www.GetCreativeSanAntonio.com
CITY SIGHTSEEING SAN ANTONIO www.CitySightseeingSanAntonio.com
CONFLUENCE PARK www.SARiverFound.org
COWBOY'S ALAMO CITY HARLEYDAVIDSON BOUTIQUE www.CowboysAlamoCityHarley.com
DASA SPA ON THE RIVERWALK www.DasaSpa.com
THE DOSEUM www.TheDoSeum.org
EMPIRE THEATRE www.MajesticEmpire.com
FIESTA AT NORTH STAR www.AlamoFiesta.com
FIVE AND DIME GENERAL STORE www.FiveAndDimeGS.com
FREEMAN COLISEUM www.Freeman.Coliseum-SanAntonio.org
GARCIA ART GLASS www.GarciaArtGlass.com
GO RIO CRUISES www.GoRioCruises.com
GUENTHER HOUSE www.GuentherHouse.com
GUADALUPE CULTURAL ARTS CENTER www.GuadalupeCulturalArts.org
GUINNESS WORLD RECORDS MUSEUM WWW.Ripleys.COM
HEMISFAIR www.Hemisfair.org
HENRY B. GONZALEZ CONVENTION CENTER www.SAHBGCC.com
HOPSCOTCH www.LetsHopscotch.com
HOTEL CONTESSA SPA www.HotelContessaSpa.com
HOT WELLS www.BexarCounty.org
KIDDIE PARK www.KiddiePark.com
LOUIS TUSSAUD'S WAXWORKS www.Ripleys.com
MAGIK THEATRE www.MagikTheatre.org
MAJESTIC THEATRE www.MajesticEmpire.com
MARKET SQUARE/EL MERCADO www.MarketSquareSA.com
MCNAY ART MUSEUM www.McNayArt.org
MEXICAN CULTURAL INSTITUTE www.Facebook.com/mexculturesa
MISSION ADVENTURE TOURS www.MAT-TX.com
MISSION HIKE & BIKE TRAILS www.NPS.gov/saan/planyourvisit/ hikebike
MISSION MARQUEE PLAZA WWW.MissionMarquee.COM
MOKARA SPA www.OmniHotels.com
MORGAN'S WONDERLAND www.MorgansWonderland.com
MURAL RIDE
www.SanAntonioMuralRide.com
NATURAL BRIDGE CAVERNS
www.NaturalBridgeCaverns.com
NORTH STAR MALL www.NorthStarMall.com
PARIS HATTERS www.ParisHatters.com
PENNER'S www.PennersInc.com
RIPLEY'S BELIEVE IT OR NOT www.Ripleys.com/sanantonio
RIVER WALK PUBLIC ART GARDEN www.GetCreativeSanAntonio.com
RUBY CITY www.RubyCity.org
SAN ANTONIO AFRICAN AMERICAN COMMUNITY ARCHIVE AND MUSEUM www.SAAACAM.org
SAN ANTONIO BOTANICAL GARDEN www.SABOT.com
SAN ANTONIO MISSIONS NATIONAL HISTORIAL PARK www.NPS.gov/saan/index
SAN ANTONIO MUSEUM OF ART www.SAMuseum.org
SAN ANTONIO VISITORS CENTER www.VisitSanAntonio.com
SAN ANTONIO ZOO www.SAZoo.org
SAN FERNANDO CATHEDRAL/ THE SAGA www.SFCathedral.org / www.MainPlaza.org
SAN PEDRO CREEK CULTURE PARK www.SPCCulturePark.com
SEAWORLD SAN ANTONIO www.SeaWorld.com
THE SHOPS AT LA CANTERA www.TheShopsAtLaCantera.com
SIX FLAGS FIESTA TEXAS www.SixFlags.com
SOUTHWEST SCHOOL OF ART www.SWSchool.org
SPANISH GOVERNOR'S PALACE www.SpanishGovernorsPalace.org
77T'S SOUVENIRS & T-SHIRTS www.77TShirts.com
TIENDA LA GARZA 210.222.2133
TOBIN CENTER FOR THE PERFORMING ARTS www.TobinCenter.org
TOWER OF THE AMERICAS www.TowerOfTheAmericas.com
THE UNOFFICIAL BEST OF TEXAS 210.227.0242
UTSA INSTITUTE OF TEXAN CULTURES www.TexanCultures.UTSA.edu
VILLA FINALE www.VillaFinale.org
WITTE MUSEUM www.WitteMuseum.org
YANAGUANA GARDEN www.Hemisfair.org
LA VILLITA HISTORIC ARTS VILLAGE www.LaVillitaSanAntonio.com
• Angelita
• B. Link
• Bird & Pear
• Capistrano Soap Company
• Casa Manos Alegres
• Copper Gallery
• Sifuentes Metalsmith
• Little Studio Gallery
• Plaza Taxco
• River Art Gallery
• Scentchips USA
• Starving Artist Art Gallery
• Yolix Luna Fine Art
SHOPS AT RIVERCENTER www.ShopRivercenter.com
SHOPS AT RIVERCENTER HAVE NEARLY 100 RETAILERS.
IMAX & AMC RIVERCENTER 11 www.IMAX.com
LEGOLAND DISCOVERY CENTER www.LegolandDiscoveryCenter.com
SEA LIFE SAN ANTONIO www.VisitSeaLife.com
LIGGETTVILLE ADVENTURE CENTER www.LiggettVille.com
THE HISTORIC PEARL www.AtPearl.com
• Adelante Boutique
• Curio
• Dos Carolinas
• Feliz Modern Pop
• Leelee
• Limatus Bespoke
• Niche at Pearl
• Rancho Diaz
• Ten Thousand Villages
• The Tiny Finch
• The Twig Book Shop
thesanantonioriverwalk.com RIO Magazine 41
42 RIO Magazine thesanantonioriverwalk.com DOLOROSA DOLOROSA NAVARRO ST. NAVARRO ST. COMMERCE ST. COMMERCE ST. COMMERCE ST. S. PRESA ST. S. PRESA ST E. PECAN ST. W. TRAVIS ST. E. TRAVIS ST. W. PECAN ST. E. MARTIN ST. CONVENT ST. AUDITORIUM CIR W. MARTIN ST. E. MARTIN ST. E. TRAVIS ST. E. TRAVIS ST. W. HOUSTON ST. E. HOUSTON ST. E. HOUSTON ST. E. HOUSTON ST. S. FLORES S. FLORES N. FLORES N. FLORES N.FLORES CHAVEZ E.CESARCHAVEZ S. ALAMO ST. S. ALAMO ST. N. ST MARY'S N. ST MARY'S N.STMARY'S N. ST. MARY'S COLLEGE ST. COLLEGE ST. NAVARRO ST. NAVARRO ST. NAVARRO ST. NAVARRO ST. N. PRESA ST. S. ST. MARY'S MAIN PLAZA S. MAIN AVE. S. MAIN AVE S MAIN AVE W MARKET ST E. MARKET ST W. CROCKETT ST. W. CROCKETT ST. LOSOYA ST. N. ALAMO ST. BROADWAY BROADWAY AVENUEE AVENUEE E.NUEVAST. E.NUEVAST E. NUEVA ST E.NUEVAST DWYER AVE VILLITAST. VILLITA ST SOLEDAD ST. SOLEDAD ST. N. MAIN AVE. E. CROCKETT ST. 3RD ST. 3RDST. N.ALAMO JEFFERSON BONHAM BONHAM 4THST. 4THST. MCCULLOUGHAVE. 4THST. AVENUEA AVENUEB W.MARKETST. NAVARROST.. NAVARROST. N. MAIN AVE. N. MAIN AVE. DOWNTOWN MAP Hemisfair Travis Park The Alamo Shops at Rivercenter Torch of Friendship Henry B. Gonzalez Convention Center Tower of the Americas La Villita Main Plaza San Fernando Cathedral Spanish Governor's Market Square GO RIO Tobin Center for the Performing Arts 2 54 36 7 8 9 B B 11 B 12 13 15 16 17 18 19 21 22 23 24 25 26 27 28 31 30 33 32 38 40 39 B 46 94 20 34 35 36 37 69 41 42 43 45 97 50 51 89 90 91 B 55 52 54 53 56 57 58 59 60 61 62 63 64 66 67 68 65 70 71 72 74 75 73 76 77 78 79 80 82 48 49 B 83 86 85 88 87 92 84 29 96 97 98 99 93 94 B B B B 101 100 102 103 105 104 106 107 110 95 108 109 112 114 113 111 119 121 122 123 B 120 117 115 118 116 P P P P P P P P P P P P P P P P P P P P P P P P P P P P P P P P 124 125 126 127 134 128 133 129 131 132 135 130
DOWNTOWN LOCATIONS LISTING
thesanantonioriverwalk.com RIO Magazine 43
SHOP &
1 Southwest School of Art Tobin Center for the Performing Arts 9 Veteran's Memorial Park Travis Park 19 Paris Hatters 30 Empire Theatre 31 Majestic Theatre 38 Buckhorn Saloon 44 Dasa Spa on the Riverwalk 47 San Antonio Visitor Information Center 48 City Sightseeing Hop-On Hop-Off Trolley Tour 49 Alamo Plaza The Alamo 57 Aztec Theatre 58 Mokara Hotel & Spa 65 Harley Davidson Torch of Friendship Shops at Rivercenter 86 AMC IMAX Market Square Spanish Governor's Palace San Fernando Cathedral Main Plaza 102 Marriage Island 103 Briscoe Western Art Museum GO RIO Cruises 110 Arneson River Theatre La Villita Henry B. Gonzalez Convention Center Hemisfair 115 Mexican Cultural Institute 116 UTSA Institute of Texan Cultures 117 Yanaguana Garden Tower of the Americas 118 The Alamodome 120 Magik Theatre B San Antonio BCycle Docking Stations EAT & DRINK 4 Landrace 5 The Moon's Daughters 8 Ocho 11 Pinkerton's BBQ 13 Range 14 Zocalo 17 Rebelle 18 Texas De Brazil 23 Acenar 25 Dorrego's 33 Four Brothers 34 Bubba Gump Shrimp Co. 35 Joe's Crab Shack 36 Soirée 37 Landry's Seafood House 40 Maddy McMurphy's Irish Sports Bar 41 Mad Dogs British Pub 42 On The Bend Oyster Bar & Cigar Lounge 43 Frosty Dog 46 Bier Garten 51 Crockett Tavern 52 The Esquire 54 Domingo 55 Hugman's Oasis 56 Iron Cactus 59 Ostra at Mokara 60 Rita's 61 Justin's Ice Cream Company 62 The County Line River Walk 63 Hard Rock Café 64 Paesanos Riverwalk 66 Fat Tuesday 67 Howl at the Moon 68 Merkaba 69 Acapulco Sam's 70 Ben & Jerry's 71 Saltgrass Steakhouse 72 The Original Mexican Restaurant 73 Rocky Mountain Chocolate Factory 74 Rio Rio Cantina 75 Boudro's 76 Republic of Texas 77 Rainforest Café 78 Dick's Last Resort 79 Brenner's Steakhouse 80 Lone Star Café 82 Café Ole 83 Kilwins 85 Morton's Steakhouse 87 Denny's 89 Restaurante Pico de Gallo 90 Mi Tierra Café y Panaderia 91 La Margarita Mexican Restaurant & Oyster Bar 93 Schilo's 94 Casa Rio 96 Biga on the Banks 99 Zocca Cuisine D'Italia 101 Ambler Texas Kitchen + Cocktails 105 Durty Nelly's Pub 106 The River's Edge 107 Fiume Pizzeria 108 Little Rhein's Prost Haus 109 Smoke BBQ River Bar 112 Guadalajara Grill 114 Ruth's Chris Steakhouse 122 Nona Osteria 123 Silo Prime 124 Devils River Distillery 125 Tokyo Cowboy 126 Fig Tree 127 Paleteria San Antonio 128 Künstler Tap and Brat-Haus 129 Dough Pizzeria Napoletana 130 Bombay Bicycle Club 131 Commonwealth Coffeehouse & Bakery 132 ReRooted 210 Urban Winery 133 Lick Honest Ice Cream 134 Box St. Social 135 Chart House & Bar 601
2 Hotel Indigo San Antonio Riverwalk 3 Thompson San Antonio Riverwalk 7 Hotel Havana San Antonio Riverwalk 10 Wyndham San Antonio Riverwalk 12 Embassy Suites San Antonio Riverwalk 15 Sheraton Gunter 16 The St. Anthony, A Luxury Collection Hotel, San Antonio 20 Emily Morgan 21 Hampton Inn & Suites San Antonio Riverwalk 22 Home 2 Suites by Hilton San Antonio 24 Hotel Valencia Riverwalk San Antonio 26 Holiday Inn - San Antonio Riverwalk 27 Courtyard by Marriott San Antonio Riverwalk 28 Drury Inn & Suites San Antonio Riverwalk 29 Drury Plaza Hotel San Antonio Riverwalk 32 Omni La Mansion Del Rio 39 Hilton Garden Inn 45 Hyatt Regency Riverwalk San Antonio 50 Crockett Hotel 53 Canopy by Hilton San Antonio Riverwalk 84 Menger Hotel 88 Marriott Rivercenter 92 Drury Plaza Hotel 95 Marriott Riverwalk 97 Homewood Suites by Hilton Riverwalk 98 Westin Riverwalk San Antonio 100 Hotel Contessa 104 Hilton Palacio Del Rio 111 Riverwalk Plaza Hotel 113 Grand Hyatt San Antonio River Walk 119 Hyatt Place San Antonio Riverwalk 121 The Fairmount Hotel
PLAY
STAY
MUSEUM REACH LOCATIONS LISTING
SHOP & PLAY
1 San Antonio Zoo
2 Japanese Tea Gardens
3 Sunken Garden Theater
4 Brackenridge Park Golf Course
5 Witte Museum
6 The DoSeum
9 San Antonio Museum of Art
B San Antonio BCycle Docking Stations
THE HISTORIC PEARL
Allora
Arrosta
Bakery Lorraine
Best Quality Daughter Blue Box Bar Boiler House Botika
Brasserie Mon Chou Chou Carriqui
Cured
Food Hall at Bottling Dept.
Full Goods Diner High Street Wine Co. Jazz, TX Ladino
La Gloria
Lick Honest Ice Creams
Local Coffee Founders Southerleigh Supper at Hotel Emma
EAT & DRINK
8 Sam's Burger Joint Music Hall
10 Tre Trattoria
11 Elsewhere Garden Bar & Kitchen
12 Shiro Japanese Sushi Bistro
STAY
7 Hotel Emma
13 Wyndham Garden San Antonio Riverwalk
44 RIO Magazine thesanantonioriverwalk.com 281 281 281 35 35 37 E.. JOSEPHINE ST E. MULBERRY AVE TULETA DR REDOAKRD N. ST.MARY'SST W. GRAYSON ST E. GRAYSON ST NEWELLAVE N. ALAMO ST BROADWAY ST E.EUCLIDAVE BROADWAYST BROADWAY ST E.JONESAVE N. ST. MARY'S ST
MUSEUM REACH B B 5 2 3 B 6 4 B B B B 9 13 7 12 11 10 8 THE HISTORIC PEARL 1 Brackenridge Park P P P P P P P P
S.NEWBRAUNFELSAVE
thesanantonioriverwalk.com RIO Magazine 45 LIKE US! TheSanAntonioRiverWalk.com @TheSanAntonioRiverWalkOfficial @theSARiverWalk @thesanantonioriverwalk9203 @thesanantonioriverwalk SOUTHTOWN LOCATIONS LISTING SHOP & PLAY 5 Garcia Art Glass 6 Villa Finale Museum & Gardens 18 The Guenther House 19 Blue Star Arts Complex EAT & DRINK 1 Maverick Texas Brasserie 2 Rosario's 3 Battalion 4 Azuca Nuevo Latino 5 Friendly Spot 7 La Frite Belgian Bistro 8 La Focaccia Italian Grill 9 Mixtli 10 The Friendly Spot Ice House 11 Bar Loretta 12 Little Em's Oyter Bar 13 Hot Joy 14 UP Scale 15 Liberty Bar 16 The Good Kind 17 Bliss 21 Burgerteca MISSION REACH LOCATIONS LISTING SHOP & PLAY 1 Confluence Park 2 Mission Concepcion 3 Riverside Golf Course 4 Mission San José 5 Mission County Park 6 Mission Marquee Plaza 7 Padre Park 8 Mission Reach Paddling Trail Access Point 9 Mission Hike & Bike Trails 10 San Antonio MIssions National Historical Park 11 Mission San Juan 12 Mission Espada 13 Espada Aqueduct 14 Stinson-Mission Municipal Airport 15 Brooks City Base 16 Hot Wells 17 Texas Air Museum B San Antonio BCycle Docking Stations 10 37 37 410 S. PRESA ST S. PRESA ST S. PRESA ST S. FLORES ST S. FLORES ST MISSION RD MISSION RD PROBANDT ST ROOSEVELT AVE ROOSEVELT AVE S. HACKBERRY ST ROOSEVELT AVE STEVES AVE STEVES AVE FAIR AVE PLEASANTON RD PLEASANTON RD MOURSUND BLVD ROOSEVELT AVE E. ASHLEY RD S.E. MILITARY DR S.E. MILITARY DR E SOUTHCROSS E. SOUTHCROSS
S. NEW BRAUNFELS AVE CLARKE AVE MISSION REACH 1 2 3 B B B B B B B B B B B B B 5 6 8 4 7 9 14 13 11 12 16 15 10 WGUENTHERST SFLORES ST S MAIN AVE SMAIN AVE KINGWILLIAMST SALAMOST SALAMOST ALAMOST CEVALLOSST PEREIDA ST S ST. MARY'S ST S ST. MARY'S ST S PRESA ST S PRESA ST S PRESA ST LABOR ST LABOR ST LEIGHST S PRESA ST S ALAMO ST E CESAR E. CHAVEZ BLVD MARKETST WNUEVAST WNUEVAST S MAIN AVE EGUENTHERST PROBANT MARKETST 281 SOUTHTOWN 1 2 3 8 7 9 4 B B 10 13 11 14 12 B B 16 17 19 18 6 15 5 P P P P P P P P P 8 21 17
46 RIO Magazine thesanantonioriverwalk.com 10% OFF this La Villita location (Excluding Sales Items) See our ad on page 19 Plaza Taxco FREE CHILE CON QUESO! with purchase of an Entree Redeem this coupon for a free order of Chile con Queso. Not valid with any other offer and cannot be substituted nor value applied towards other purchase. One coupon per 4 entrees. Dine-in only. Expires 12/31/23. 1 1 IRON CACTUj l J HIXICIN 6RILL & HARGARIIA BAR 200 RIVER WALK. STE. 100 SANANTONIO,TX71205 (2101224-9835 IRONCACTUS.COM Coupon not valid with other offers or coupons. Please present coupon to server at time of ordering. FREE FLAUTA APPETIZER (seasoned chicken rolled up in a tortilla) with the purchase of 1 entrée Not valid with any other offer or discount. Offer only valid at Paesanos Riverwalk location. Complimentary House Dessert with order of an entrée. 111 W. Crockett Street, Suite 101 (210) 227-2782 paesanosriverwalk.com RIO 10% OFF all Merchandise at the Distillery (Excluding Alcohol) 401 East Houston Street, San Antonio, TX 78205 devilsriverwhiskey.com FREE KRAUTWURST BALLS with Any Food Purchase One coupon per table. For dine in guests only. Expires 12/31/2023 231 S Alamo Street, San Antonio, Texas 78205 (210) 890-2225 www.littlerheinprosthaus.com MDG-03 Get $2 off each adult and $1 off each child's full price Discovery Tour ticket. Enter code 10164 online or show onsite. Limit 6. SAVE UP TO $12 210-651-6101 • www.naturalbridgecaverns.com Not Valid With Any Other Discount or Program. Expires 12/31/24 10165 COUPONS C M Y CM MY CY CMY K Fiume_RIO Ad_Coupon.pdf 2 7/15/22 10:48 AM 12/31/23 SPECIAL OFFER PLEASE ENJOY 20% OFF OF ONE (1) MENGERITA TACO OR MARGARITA SIDEWALK TABLES NEXT DOOR TO THE ALAMO! AT THE MENGER HOTEL ONE TIME USE ONLY MUST PRESENT THE COUPON 216 ALAMO PLAZA • (210) 293.3423 20% off of Any Services Master Psychic Ann Ross Consults in Love, Career, Health & More Call now for your Appointment (210)733-4325 www.psychicannross.com & Top Relationship Expert in San Antonio
Real Holidays. True Cheer.
Glide across an enchanting outdoor ice-skating rink, savor the festive atmosphere at holiday markets, and be captivated by parades and concerts that cheerfully fill the air. Wander through enchanting displays of thousands of twinkling lights on the River Walk, and don't miss the spectacular Ford Holiday River Parade gliding along the San Antonio River. Plan a truly memorable trip now at visitsanantonio.com