FALL/WINTER | 2022 MEET BETTY, THE RED PANDA ZOO CONSERVATIONSUPERLATIVESATTHEZOO
Officer
Art Director & | Abigail Billing
Emeritas
ZooTracks | Lincoln Children's Zoo2
Children's Zoo 1222 South 27th Street Lincoln, NE LincolnZoo.org402.475.674168502
Senior Editor & | Erin Lenz
Writer
Lincoln Children's
Lincoln
& CEO
Writer
BOARD OF DIRECTORS
President John Chapo
ZOOTRACKS MAGAZINE
Sarah Wood
Zoo is accredited by the Association of Zoos and Aquariums Lincoln Children's Zoo is a member of Give Nebraska. Learn more at: GiveNebraska.org To enrich lives through firsthand interaction with living things. MEMBER Mission:
President
Chief Operating
Jack Abel, Blake Anderson, Taylor Ashburn, Creighton Bassett, James Bowen, Chris Campbell Eells, Jennifer Cintani, Terri Dunlap, Jessica Erstad, Angie Hoffschneider, Liz Koop, John Laflin, Jeff Maul, Eric Mooss, Jason Muhleisen, Amanda Ostergard, Denise Pearce, Natasha Plooster, John Pugliese, Vanessa Roof, Eric Schafer, Jon Sevenker, Michele Steckelberg, DeWayne Taylor, Diane Temme Stinton, Sarah Teten Kanter, Sean White, Aaron Wiegert, Chad Wiles, Ella Wirtz
Evan Killeen
Fall/Winter 2022 | LincolnZoo.org 3 1210469 14ZOOPOSTERNEWS EVENT CALENDER Find out who is featured on the collectable poster! What's happening at the Zoo? Upcoming events at the Zoo! 18 KID'S ACTIVITIES Fun activities for kids of all ages. CONSERVATION AT THE ZOOZOO MEETSUPERLATIVESBETTYTHERED PANDA THANK YOU TO OURSPONSORSCORPORATE PEPSI_H1_2C_NB PANTONE 2945 PANTONE 185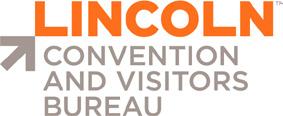 first time mother and is doing a great job. She is attentive and her instincts are spot on. Cameras were placed in the nest boxes so zookeepers could monitor mom and cub closely. Zookeeper Davi Ann Norsworthy said that in the first few weeks she could see the cub nursing and getting stronger, it was sleeping in the right position and Tián was keeping the nest box clean.
Tiánproximity.isa
eet Betty, a female red panda cub born at Lincoln Children's Zoo! Betty was born on June 4, 2022, to first-time mom, Tián, and dad Liu. This is the first red panda cub born at the Zoo within the last eight years.
weeks after giving birth and as the cub gets older, they will spend longer periods of time away but still in close
M
Did you know that after giving birth, in the wild female red pandas will use tree hollows or rock crevices lined with plant material for nests? They like to have many options and will move their cubs throughout multiple different nests. To replicate this, Zookeepers at the Lincoln Children's Zoo created six nest boxes behind the scenes with bamboo and wood wool inside as nesting material. Mothers will spend almost all their time in the nest box with the cub for the first few
Betty's birth is important for animal conservation efforts. Red Pandas are listed as Endangered on the International Union Conservation of
PANDABETTY,MEETTHEREDCUB
ZooTracks | Lincoln Children's Zoo4
The Lincoln Children's Zoo is part of the Association of Zoos and Aquariums' Species Survival Plan Program. The program develops a Breeding and Transfer Plan which identifies population goals and recommendations to manage a genetically diverse, demographically varied, and biologically sound
population. The plan's coordinators approved breeding recommendations for the Zoo's red pandas Tián and Liu.
Nature's (IUCN) Red List of Threatened Species, meaning they face a very high risk of extinction in the wild.
Mom and cub currently have access to their exhibit space, however, guests will likely not see Betty on exhibit until sometime later this fall. Betty will continue to spend most of the time in her nest boxes behind the scenes, only coming out on exhibit with mom for brief periods. She will spend more time on exhibit as she grows.
Right: Camera view of Tián and Betty sleeping in one of their nest boxes.
Fall/Winter 2022 | LincolnZoo.org 5
CLASS CLOWN BEST AT HIDE-N-SEEK LIFE OF THE PARTY MOST PHOTOGENIC BEST HAIR BEST SMILE ZOO SUPERLATIVES School is back in session! It's time for Zoo Superlatives! Zoo staff voted for each category to decide who is the Class Clown of the Zoo, who is the biggest prankster and more. Who would you have voted for? Tas • KumarFrogmouthTawny • Tiger Swamp Pa • West African Dwarf Crocodile Cotton-Top Tamarins Johnny • African Serval Tonnie • Spider Monkey
7 MOST ATHLETIC MOST LIKELY TO FALLASLEEP IN CLASS BIGGEST PRANKSTER BEST DRESSED HUNGRIEST CUTEST COUPLE BEST LAUGH MOST LIKELY TO TALKYOUR EAR OFF LeeZoe • Fossa Tanner • White-Cheeked Gibbon Neal • White-CheekedTangraPeacock&TannerGibbons Banjo • ElliotKookaburraGoats • Macaw Sandy • Sand Cat
ZooTracks | Lincoln Children's Zoo8 Not sure what to give the Zoo lover in your life? A gift card lets them choose! Whether Zoo tickets, train rides, giraffe feed, the gift shop, or the cafes, your special someone will find just the right thing. Zoo ZoocardsGiftGiftcards Purchase gift cards at the Zoo or at LincolnZoo.org Learn More LincolnZoo.orgatZoo Gift Card Zoo Gift Card Zoogiftmembershipcard Visually and sensory impaired guests will have the opportunity to touch, feel, hear, and smell at interpretative stations throughout the Zoo. Nature experts from organizations across Nebraska will engage visitors at each station. October 5 • 10am - 5pm
2. NOW HIRING
3. MEMBER BENEFITS
There's a new Zoo resident in the Aviary! Meet Marcia, a great malay argus pheasant chick who was hatched on July 22nd. Her parents are Lizzy and BP and she weighed 50g at hatch. You can meet Marcia in the Aviary now!
Fall/Winter 2022 | LincolnZoo.org 9
1. MEET MARCIA
2. OPEN YEAR-ROUND
The Zoo is open year-round! Don't let the colder weather keep you from exploring the Zoo. If you don't prefer the cooler temperatures, multiple indoor areas are perfect to warm up before heading back outside including the Giraffe Barn, Animal Kingdom Building and The Hive! Don't forget to stop by the Secret Jungle and grab a coffee by The Mill Coffee & Tea!
Don't forget about the zoo-tastic benefits of being a Zoo Member including unlimited year-round Zoo admission, free entry to Boo at the Zoo, discounted tickets to Zoo Lights Powered by LES, free and discounted admission to over 200 zoos nationwide and more!
Stop by The Mill at Lincoln Children's Zoo located in the Secret Jungle for a warm cup of coffee and tea during those chilly fall days.
ZOO
Work at the Zoo! We're hiring multiple positions including Animal Care, Guest Experience and more. View open positions at LincolnZoo.org
NEWS!
4. WARM UP WITH THE MILL
41 523
postercollectible
SaharathethroughouthabitatsariddrytonativearecatsSand– Asia.centralofpartsandpeninsulaArabianDesert, huntinghunters,snakefearlessareThey– snakes.otherandvipersvenomous thatfeettheironhairdensehavecatsSand– themhelpandheatfromfeettheirprotect sands.shiftingacrossnavigateFactsFascinating HellomynameisSandy(TheSandCat)
ATCONSERVATIONPRESERVATIONTHEZOO
ZooTracks | Lincoln Children's Zoo12
world's rarest insects and it's only found here in Nebraska in Lancaster and Saunders County? The Salt Creek tiger beetle is listed as an endangered species. The beetle is only found in areas where suitable saline wetland habitat remains, but unfortunately these saline wetlands have primarily been lost to development, stream channelization and more. The Lincoln Children's Zoo is part of an ongoing effort to raise Salt Creek tiger beetles and reintroduce them into suitable habitats. The Zoo has a breeding facility on site where personnel care for adults, monitor egg laying during the breeding phase and feed, monitor and maintain larvae during the rearing phase. This program helps the population of these endangered insects and aids in preventing them from becoming extinct.
The Zoo is part of the Association of Zoos & Aquarium's Species Survival Plan (SSP), which oversees the management of select species with the goal of enhancing conservation in the wild. The program develops a Breeding and Transfer Plan which identifies population goals and recommendations to manage a genetically diverse, demographically varied, and biologically sound population. Animals at the Zoo with approved breeding reccomendations include our newest adorable baby animals like giraffes Mosi and Kay, Lancaster the giant anteater pup, Angelina the spider monkey, Betty the red panda and more!
Another way the Zoo assists in preservation is raising Salt Creek tiger beetles. Did you know that the Salt Creek tiger beetle is one of the
When visiting the Lincoln Children's Zoo, you might get a glimpse of the important work we do to care for 400+ animals and educate others on those animals, but what you don't always see is the important conservation work the Zoo participates in. Check out some of the ways the Zoo helps protect the environment and save species from extinction!
This simple step of turning off the lights when you leave a room helps to conserve energy.
breaking down due to other trash and fumes and it helps improve soil health, reduce greenhouse gas emissions and more! Many things can be composted including fruit and veggie peels, coffee grounds, plant trimmings, leaves, and food scraps. You can even compost shredded newspaper, twigs, paper and more!
Plant Native Plants
Education is an important part of conservation work and the Zoo offers many interactive and educational learning opportunities. Each summer, over 1,800 campers between the ages of 4-12, attend a weeklong summer camp. While this summer camp includes a lot of fun, there's also an educational component where kids learn more about animals, plants and our natural world. Students entering 7th through 12th grade can volunteer through the Zoo Crew program where they learn from animal professionals and perform hands-on animal work.
Recycle
WASTE EDUCATIONREDUCTION
Turn off the lights:
College students and recent graduates also have the opportunity to learn and gain experience in animal husbandry, training, enrichment and more through the Zoo's zookeeping internship and apprenticeship programs.
There are many ways you can contribute to conservation efforts in your own life! Here are just a few tips:
Fall/Winter 2022 | LincolnZoo.org 13
Recycling helps prevent items you are no longer reusing from ending up in a landfill where it will sit for years to come. Recycle items like plastic bottles, aluminum cans, cardboard and more.
How can you get involved with conservation at home?
GET INVLOVED
Composting is another way the Zoo helps reduce waste. Composting helps prevent waste from ending up in a landfill where it has a hard time
As you walk around the Zoo, you'll notice there are plenty of recycling bins so guests can help us reduce waste. Items that go in the recycling bins include paper, cardboard, plastic bottles, and cans. Staff at the Zoo also collect hard-to-recycle items such as styrofoam, straws, wrappers, juice pouches, snack bags, and more through the Orange Bag Program. Recycling services pick up the orange bags and use those hard-torecycle items to create cement. This repurposes those items that would have normally wound up in a landfill! Nebraska is one of only three states that participate in this program and you can buy your own orange bags in Lincoln at participating retailers.
Planting flowers and other native plants to Nebraska in your garden is a great way to promote healthy ecosystems!
NOVEMBERSEPTEMBEROCTOBER&DECEMBER ZOO CALENDAR! OCT5 SENSORY SAFARI | 10 A.M. – 5 P.M. Visually and sensory impaired guests will have the opportunity to touch, feel, hear, and smell at interpretative stations throughout the Zoo. Nature experts from organizations across Nebraska will engage visitors at each station. Pre-registration is required. PROUD SPONSOR 3025NOV-DEC ZOO LIGHTS POWERED BY LES | 5:30 P.M. - 9 P.M. Get in the holiday spirit with Zoo Lights Powered by LES! Experience a 40 ft. Christmas tree, over 30 lit animal silhouettes, holiday train rides, a tree canopy light walk, a 60 foot light tunnel and more! PROUD SPONSOR 3026OCT- BOO AT THE ZOO | 5:30 P.M. - 8 P.M. Boo at the Zoo is Lincoln's largest trick-or-treat event. The entire family will love stopping at trick-or-treat booths to get candy, coupons, and more. All of the money raised during Boo at the Zoo directly supports the Zoo and its animals. PROUD SPONSOR 21SEP MEMBER EXTRA HOURS | 9- 10 A.M. & 5-7 P.M. Lincoln Children's Zoo members get exclusive extra hours from 9 to 10 a.m. and 5 to 7 p.m. Plus, take advantage of great perks including free cookies from Runza for the first 1,000 members, and additional Animal Encounter shows! The Zoo is open to non-members 10 a.m. to 5 p.m. PROUD SPONSOR
LEARN MORE LINCOLNZOO.ORGAT The Holiday Tradition Continues! Dancing Trees • Light Tunnel • Holiday Train Rides • & More! Nov. 25 - Dec. 30 Host your event at the zoo! The wildest place in town to host a wedding, picnic, corporate event, or any special gathering. Check out our variety of indoor and outdoor locations to create the perfect setting for private parties and events of all sizes. Make your event on guests will never forget with special animal encounters or train rides! LEarn MOre at Lincolnzoo.org
OCTOBER 26, 27, 28, 29 & 30 purchase tickets lincolnzoo.orgat Proud Sponsor Tanzania! Prepare to be blown away by amazing landscapes and incredible creatures and cultures. Australia • Feb. 10 - 24, 2023 Tanzania • june 14 - 25, 2023 WIL D HAVE A VIEW PARTY PACKAGES AT LINCOLNZOO.ORG Create the perfect party for the animal lover in your life! Gather your friends and family at the Zoo for gifts, food and fun! Make lasting memories with options for unlimited train rides and critter encounters. Learn more at lincolnzoo.org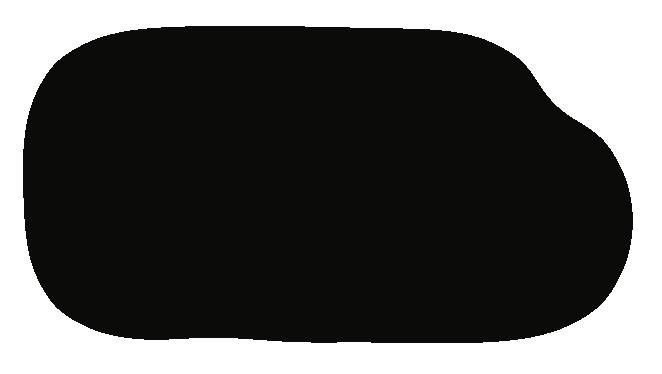 Hello my fellow trick-or-treaters!
Candy apples, can you believe it is time for Boo at the Zoo again! I can't wait to see you all again! Five nights of costumes, pumpkins, candy, tricks and treats! I look forward to this not-so-scary halloween event all year long!
If you need another reason to love Boo at the Zoo besides candy, pumpkins, and all things merry-not-scary, Boo at the Zoo is one of the largest fundraisers for the Zoo! Funds from your tickets and treat bags help support the Zoo and care for the amazing animals who live there. This is something you don't want to miss! I'll be here rain or shine or snow or candy falling from the sky. Jumping jack-o-lanterns, wouldn't that be fun! A candy rainstorm! Anyway, I will be here ready to welcome you to the Zoo and enjoying all the candy and pumpkins and Halloween fun!
The Wizard
Well, I should get back to preparing for the most spook-tacular event at the Zoo! I can't wait to see you there!
Fall/Winter 2022 | LincolnZoo.org 17
A letter from the Wizard!
I hope you didn't forget about all the spooky fun to be had in the year since I last saw you. My visit to the Zoo during Boo at the Zoo is the highlight of my year. I don't want you to miss out so here are some highlights of this fang-tastic event. Every night from October 26 - 30 the Zoo will transform into the largest trick-or-treat event in Lincoln! Volunteers at over 40 trickor-treat booths from local businesses and organizations will be ready to help you fill your treat bags with candy and coupons. Did you know that over one million pieces of candy are passed out every year? That's a lot of candy!
ZooTracks | Lincoln Children's Zoo What has hundreds of ears but can't hear a thing? A cornfield! How do you fix a damaged jack-o-lantern? You use a pumpkin patch! FavoritePhoebe'sJokes! Do you have a favorite animal joke? email them to contact@lincolnzoo.org for a chance to be featured in Zootracks! What do ghosts wear to help their TheysearchHowSpooktacles.eyesight?doghoststheWeb?useghoul-gle. halloween 10 8 9 6 1 4 5 2 3 7 4.ACROSSmonth of halloween 7. what you get when trick-or-treating 9. orange gourd you carve 10. a ____ is made of bones 1.DOWNholiday on October 31st 2. animal that flies at night 3. ___ or treat 5. what a ghost says 6. ___ house 8. ___ 'o lantern skeleton10.pumpkin,9.jack,8.candy,7.haunted,6.boo,5.October,4.trick,3.bat,2.Halloween,1.ANSWERS:solve each clue to complete the halloween themed crossword!
Fall/Winter 2022 | LincolnZoo.org Finishthe ??? Follow the maze to collect the candy
ZooTracks | Lincoln Children's Zoo20 visitsOnly paysfor membership!YOUR2 Become a Zoo member Join the Herd 1222 South 27TH Street Lincoln, NE LincolnZoo.org68502 Memberships Available at Lincolnzoo.org *Zoo activities and events are subject to change due to COVID-19 concerns. • FREE unlimited admission to the Zoo year-round • Discounted tickets to Zoo events such as Boo at the Zoo & Zoo Lights Powered by LES • Discounted registration for Zoo Camps and upcoming fall and winter camps • Discounted or free admission to nearly 200 AZA accredited zoos and aquariums nationwide • And more! Head to LincolnZoo.org for a full list of member benefits don't miss out on: Support your Zoo! It costs $13,000 to care for the Zoo's animals each day. Funds from your Zoo Membership go directly to support the animals in our care. Not only does your Zoo Membership grant your family incredible benefits, the funds go directly to support the highest quality of care for our beloved animals, foster education, and support conservation efforts.