LET'S TOAST ON THE GULF COAST.
Soak up the sun and sand with drinks in hand and belly-up to the best beachside bars and restaurants in St. Pete/Clearwater. Dine out, dig in and stick around for one more round.
Let's shine—get together at FloridasLargestPride.com
LAVENDER SEPTEMBER 7-20, 2023 4 Fall Getaways 14 Plan Your Getaway To Beautiful Itasca State Park! 18 Ten Years of Marriage Equality Captured in Exhibit In Moorhead 20 A Fall Getaway on the Great Lakes with Viking 22 Make Connecticut Your Next Destination 26 You're Welcome At Sara's Table Chester Creek Cafe LAVENDERMAGAZINE.COM Exclusive online content available on our website. Visit ISSUU.COM or download our app to read our Digital Edition. 12:
12 20 26 22
Photo courtesy of Joey Amato, 20: Photo courtesy of Viking, 26: Photo courtesy of Carla Blumberg
14 ON THE COVER
Photo by Randy Stern
ISSUE 738 September 7-20, 2023 CONTENTS OUR LAVENDER 8 From the Editor 9 A Word in Edgewise OUR SCENE 10 Travel: Europe 12 Pride Journey: Salt Lake City OUR LIVES 28 Senior Living OUR RESOURCES 30 Community Connection 31 The Network
Photo by Deb Rose/Minnesota Department
of
Natural Resoures
1DETAILS OF OFFER: Offer expires 12/31/2023. Not valid with other offers or prior purchases. Buy one (1) window or entry/patio door, get one (1) window or entry/patio door 40% off, and 12 months $0 money down, $0 monthly payments, 0% interest when you purchase four (4) or more windows or entry/patio doors between 7/13/2023 and 12/31/2023. 40% off windows and entry/patio doors are less than or equal to lowest cost window or entry/patio door in the order. Additional $100 off your purchase, minimum purchase of four (4) required, taken after initial discount(s), when you purchase by 12/31/2023. Subject to credit approval. Interest is billed during the promotional period, but all interest is waived if the purchase amount is paid before the expiration of the promotional period. Financing for GreenSky® consumer loan programs is provided by federally insured, federal and state chartered financial institutions without regard to age, race, color, religion, national origin, gender, or familial status. Savings comparison based on purchase of a single unit at list price. Available at participating locations and offer applies throughout the service area. See your local Renewal by Andersen location for details. License MN:BC130983/ WI:266951. Excludes MN insurance work per MSA 325E.66. Some Renewal by Andersen locations are independently owned and operated. ‡Review aggregator survey of 5 star reviews among full service window replacement companies in the Renewal by Andersen of Twin Cities territory. December 2022 Reputation.com. "ENERGY STAR" is a registered trademark of the U.S. Environmental Protection Agency. "Renewal by Andersen" and all other marks where denoted are trademarks of their respective owners. © 2023 Andersen Corporation. All rights reserved. RBA13348 *Using U.S. and imported parts. 612-467-9909 Hurry! Offer ends soon. Call for your FREE consultation. The Most 5-Star Reviews and the Highest Rated in the Twin Cities, St. Cloud and Brainerd Areas Among leading full service window replacement companies‡ Many companies replace windows. Renewal by Andersen transforms your home, with beautiful, custom built windows that fit your style and space perfectly. Call us today to take advantage of this special offer! Beauty that shines through. beautifulreplacement windows.com off off 40% $100 BUY ONE, GET ONE PLUS AN EXTRA PLUS $0 MONEY DOWN, $0 MONTHLY PAYMENTS, $0 INTEREST FOR 12 MONTHS1 WINDOWS AND DOORS1 YOUR ENTIRE PURCHASE1 Minimum purchase of 4. Interest accrues from purchase date but is waived if paid in full within 12 months.
EDITORIAL
Managing Editor Randy Stern 612-461-8723
Editorial Assistant Linda Raines 612-436-4660
Editor Emeritus Ethan Boatner
Editorial Associate George Holdgrafer
Contributors Linden M. Bayliss, Lakey Bridge, Buer Carlie, Emi Gacaj, Terrance Griep, Elise Maren, Jen PeeblesHampton, Analise Pruni, Linda Raines, Gabrielle Reeder, Alexander Reed, Gregg Shapiro, Aurora Smith, Jamez L. Smith, Susan Swavely, Carla Waldemar, Todd P. Walker
ADVERTISING
Vice President of Sales & Advertising
Barry Leavitt 612-436-4690
Account Executives
Nathan Johnson 612-436-4695
Richard Kranz 612-436-4675
Advertising Associate George Holdgrafer
Sales & Event Administration
Linda Raines 612-436-4660
National Sales Representatives Rivendell Media 212-242-6863
CREATIVE
Creative/Digital Director Mike Hnida 612-436-4679
Photographer Sophia Hantzes
ADMINISTRATION
Publisher Lavender Media, Inc.
President & CEO Stephen Rocheford 612-436-4665
Bookkeeper & Office Manager Brian Robinson 612-436-4664
Administrative Assistant Michael Winikoff 612-436-4660
Distribution Metro Periodical Partners 612-281-3249
Founders George Holdgrafer, Stephen Rocheford
Inspiration Steven W. Anderson (1954-1994), Timothy J. Lee (1968-2002), Russell Berg (1957-2005), Kathryn Rocheford (1914-2006), Jonathan Halverson (1974-2010), Adam Houghtaling (1984-2012), Walker Pearce (1946-2013), Tim Campbell (1939-2015), John Townsend (1959-2019)
Letters are subject to editing for grammar, punctuation, space, and libel. They should be no more than 300 words. Letters must include name, address, and phone number. Unsigned letters will not be published. Priority will be given to letters that refer to
LAVENDER MEDIA, INC.
5100 Eden Ave, Suite 107, Edina, MN 55436 612-436-4660 Office
612-436-4660 Subscriptions/Distribution
612-436-4660 Lavender Advertising
Entire contents copyright 2023. All rights reserved. Publication of the name or photograph of any person, organization, or business in this magazine does not reflect upon one's sexual orientation whatsoever. Lavender Magazine reserves the right to refuse any advertising. This issue of Lavender® Magazine is available free of charge during the time period published on the cover. Pickup at one of our distribution sites is limited to one copy per person.
material previously published in Lavender Magazine. Submit letters to Lavender Magazine, Letters to the Editor, 5100 Eden Ave, Suite 107, Edina, MN 55436 or e-mail editor@lavendermagazine.com. For our Privacy Policy, go to LavenderMagazine.com/resources/ privacy-policy Lavender 2016 Magazine of the Year Volume 29, Issue 738 • September 7-20, 2023 LAVENDER SEPTEMBER 7-20, 2023 6 lawyers you know. Locally sourced advocacy and advice from 612.339.7121 www.bestlaw.com Custody & Parenting Time • Child Support Dissolution • Spousal Maintenance Complex Valuation • Domestic Partnership Adoption • Third Party Custody • Appeals DREAM V ISION PLAN Relational Financial Planning Roya Moltaji, CFP ® ChFC ® , CASL TM , CAP ® , BFA TM Financial Planner, Financial Services Representative 100 S 5th St, Suite 2300, Minneapolis MN 55402 rmoltaji@financialguide.com 952-769-2126 WWW.ROYAMOLTAJI.COM California Insurance License # 0L09841 Securities and investment advisory services offered through qualified registered representatives of MML Investors Services, LLC. Member SIPC. Roya, LLC is not a subsidiary or affiliate of MML Investors Services, LLC, or its affiliated companies. OSJ Office: (612) 333-1413 CRN202503-2101396 Celebrating 20 Years in Business! Call Roya today at 861 East Hennepin Ave, Mpls, MN • 612-872-0390 • Tues-F 10-5:30PM Sat 10-5PM N ORTHLAND V ISIONS N ATIVE AMERICAN A RT & G IFTS NATIVE ARTWORK • JEWELRY • BLANKETS • WILD RICE & GIFTS www.northlandvisions.com
Finding Community While Traveling
BY RANDY STERN
In this issue, we are crisscrossing the country – and the world – for great ideas to go after Labor Day Weekend.
Granted, Pride season continues into September and October here in the Upper Midwest, but we also have some really awesome ideas for you to plan on visiting when the leaves start turning colors.
Before we dive into those ideas, I want to rewind back a couple of months ago that has sparked some ideas about travel. As June was the heart of Pride season, I was fortunate to stretch out my sea legs to some of the small town events we featured in our May 18th issue (Issue 730). They help to see what is on the ground in places we never thought would have a Pride event, let alone vibrant LGBTQ+ communities.
My mission is to always find intelligent and proud LGBTQ+ lives in these places. I am happy to report that not only did they exist – they are thriving.
For example, the southwest Minnesota city
of Marshall had a vibrant celebration bringing in people from Willmar down to the state lines of Iowa and South Dakota – even beyond. The people there were friendly and are willing to welcome new people to the festival. I learned a lot about the challenges and triumphs Marshall are working with – from being a refuge for the trans community from neighboring states to ensuring that services are available from the city and nonprofit organizations in town.
I also saw the same vibrancy from the people in Alexandria – up Interstate 94 past Saint Cloud. They held their Pride festival on the same weekend as the one held in Fergus Falls, which added a lot of value for the LGBTQ+ community that part of Minnesota. Again, the people were friendly and are willing to provide support to the community. Between Alexandria, Fergus Falls, and Detroit Lakes is a community that will show us what small town LGBTQ+ life can be when people truly come together.
These themes were evident in practically
every stop I made beyond the Twin Cities. It is heart-warming to know that our community is in good hands in places across this state and beyond.
Which brings me to this Fall Getaways issue and to the region I just spoke about. If you drive through Alexandria, Fergus Falls or Detroit Lakes, then you are perhaps heading to Itasca State Park – the most iconic recreation area in our state. This is the source of the Mississippi River, where it flows through our state down towards the Gulf of Mexico. Let us be your guide through this park – even if you have been there before.
We also make stops along the Great Lakes, through the heart of Europe, the state of Connecticut, Salt Lake City, and a special stop in the Fargo-Moorhead area for a look back at our own history. Each of these places are brimming with inspiration for your next adventure.
Got plans to travel soon? Let us be your guide! 
LAVENDER SEPTEMBER 7-20, 2023 8
OUR LAVENDER | FROM THE EDITOR
Settling For Second Needn't Be Second-Rate
BY E.B. BOATNER
I'm fond of a Fall Get-Away. In more flush times, I take my getaways in the autumn. It's still warm (with prospects of ever-warmer), the light is still languid and lengthy, the air, depending on your destination, still crisp and the leaves luxurious. Even short trips offer all these with-benefits of Mother Nature.
Between COVID and current prices and rents, my personal getaways have been less bold, confining a day's ambling to laps around the bookshelves lining my walls, trips to ALDI's specialty shelves, and e-mails to traveler acquaintances in far-flung Kentucky who jaunt about the globe and send photos.
While I admire their energy and zeal for exploration, I have to acknowledge I just no longer have the zip, even had I the funds, to keep up that pace. Years back, I could drive from Boston to Philadelphia, do an interview, stay overnight, then drive back. For a number of years, I'd drive down to Galax, Virginia, for the weekend Old Time Music Convention. What to do?
Today, with the get-up-and-go of a mollusk at low tide, I've shifted my getaway strategies. I cede to Ms. Dickenson's "There is no Frigate
like a Book / To take us lands away." I've spent some time now pursuing some of my travel objectives via abebooks.com and accumulating words on the places I'd be bodily if that goal were attainable. First, is Paris.
My Paris frigate most recently docked in the seventeenth century. "Paris" conjures "flaneur," leisurely strolls through a magical city, but How Paris Became Paris: The Invention of the Modern City is an eye-opener. Who knew that it was Henri IV, first Bourbon king, who began the invention of Paris with a bridge? Built to impress his new citizens, the Pont Neuf was built of stone, not wood, supported no houses either side obstructing one's view of the Seine; it was wider, longer than any other bridge, gave the left bank free access to the right without requiring ferry tariff.
And sidewalks: the first in any city, where citizens could stand above traffic with an unhindered, panoramic view of Seine and City. Pont Neuf became an instant wonder and gathering place for citizens–both men and women– of all ranks; unexpected social and political reshufflings produced a vigorous, constant street life–a seventeenth-century social-networking where
news became immediately known, birthing press and printing industries.
Urban planning, shops, advertising, Parisian fashion, all had their inception on that bridge, according to author Joan DeJean, and by 1700, Paris had become the first modern tourist attraction, cynosure of the eyes of all western countries and beyond. In 1717, Peter the Great came to Paris to learn first-hand how to build his own great city: Pont Neuf was high on his list.
In the '80s I had booked the Hotel Henri IV, directly off Pont Neuf, down from Henri IV's bronze equestrian statue. I'd known nothing of his part in the bridge's unique construction or its part in the social and cultural revolution–how citizens would gather there, how many common expressions revolved around it: "Crier (or Chanter) sur le Pont Neuf" means "Tell the whole town about it." I didn't know of the impact of the other factors that forged Paris under the Sun King and others. While my ignorance can never dim the firsts, my knowledge will enhance returns. 
Did you know that we offer no-cost classes, support groups and resources for people impacted by dementia – as well as their caregivers?
At the Alzheimer's Association we believe no one should go on the Alzheimer's journey alone.
LAVENDERMAGAZINE.COM 9 OUR LAVENDER | A WORD IN EDGEWISE
LGBTQ+ Caregiver Virtual Support Group 2nd Thursday of each month 3:30 - 4:30 p.m. Register at alz.org/mnnd Support when and where you need it 24/7 Helpline 1.800.272.3900 alz.org/mnnd
Cruising Through Europe in Style
BY CARLA WALDEMAR
Covid did its best to curtail travel. But the instant the lockdown eased, visitors ventured back to Europe—at first, hesitant and masked, then in record-setting throngs.
All it took were the two most alluring words in the English language—free airfare—to convince me to set off when they popped up in a Viking River Cruise ad. The fact that the voyage would lead from one of my favorite European cities to yet another—Budapest to Amsterdam— made my heart flutter as I raced for my credit card.
Viking reps met us at the Budapest airport and whisked us to our ship, anchored at the city's iconic Chain Bridge, where a dinner of local favorites awaited: goulash, chicken paprikash, spaetzle (or choose from a menu that rivals that of any tony restaurant), rendered even tastier by the free wine that flows aboard ship every lunch and dinner.
After a quick shower in the morning (bathroom benefits include endless towels, heated floors and elite products), we made our way to the dining room (tables of six, no assigned seating) and the only hard choices of the day: a made-to-order omelet or eggs Benedict? Cold cuts, sausages, cheeses, yogurt, fruit, smoked salmon and more promised to gird us for a bus tour of city highlights, beginning in Pest, anchored by its iconic Parliament Building and site of its former ghetto with its synagogue of 1859, the largest in all Europe. Then on across the Danube to hilly Buda, crowned by the frothy marble of St. Matthias Church and Fishermen's Bastion, where we pause to tour and photograph.
The afternoon offered free time to ramble at leisure (warning: enticing antiques shops) or to sign up for an optional paid tour: Choose among many each day, from biking and hiking to beer tasting and trips to nearby villages.
We upped for the expedition called Life Under Soviet Occupation, which transported us in an authentically wobbly Trabant auto from 1988 (constructed, joked our guide, of cardboard, glue and masking tape). Off we rattled to Memorial Park, a huge collection of larger-than-life statues of Russian heroes including Father Stalin, collected here in remembrance (and ridicule) after Soviet troops pulled out in 1989. Next, a peep into the Budapest Retro Museum, depicting life under those occupiers, with replicas of dreary apartment blocs, TV shows of the times and a '70s living room.
Our ship pushed quietly through the night into Slovakia, offering a glimpse of its postcard-per-
fect capitol, Bratislava, as we sailed by during breakfast. It's a relaxing day on the water today, as we make our way to Vienna. From the sundeck, lush with lounge chairs and a running path for the masochists onboard (I'm one of them) we count the stately swans paddling serenely along the waterway as we slink past dense forests and small towns born of a former era. Too tired tonight for the nightly entertainment in the lounge, we climb under our comforting duvets to dream of Vienna in the morning.
Vienna! Is this the most opulent, uber-Baroque and ultra-musical city (boasting homeboys Beethoven, Haydn, Mozart, and Mahler) on the planet? I vote yes. We end our panoramic city tour at ground zero, St. Stephen's Square with its marvelous cathedral, then strike out on our own to bear witness at the city's somber Holocaust memorial. Famished, we make our way to Café Central, in business since 1876, where waiters in formal black deliver fancy coffees and crispy schnitzels to customers perusing newspapers attached to long, don't-sneak-out-with-them sticks.
We're spoiled for choices on our free afternoon: the Opera House tour? The famous Lipizzaner riding school? We settle on the Secessionist Art Museum, noted for works of then-risque painters like Gustav ("The Kiss") Klimt and its Beethoven frieze, circling the gallery with earphones to listen to the master's symphonies while gazing.
Sailing off to Melk the next morning, we hit the sundeck enroute to its famous abbey of 1289—nine swans a-swimming, church bells aringing, as we glide through the Wachau Valley. It's won fame as the most scenic stretch of the Danube, thanks to the scores of medieval castles dotting the lush, green coastline. Yes, that's the tower in which Richard the Lion Hearted was imprisoned, narrates Tessa, our tour director, as cameras go into overtime. Then we spy the beyond-ornate abbey itself, where we'll roam from its opulent Treasury Room to the 100,000-book library to its sweet, gold-and-white church.
Salmon, Caesar salad, a cheese plate and chocolate mousse are my choices this evening, before we anchor in Passau—already a notable city 2,000 years ago. We ramble its cobblestone streets, from one artist's gallery to another, pass-
LAVENDER SEPTEMBER 7-20, 2023 10 OUR SCENE | TRAVEL
(Clockwise) Bäckerei Fritz Frischmuth in Wertheim, Germany. Windmills in the rain at Kinderdijk, Netherlands. The Danube River.
Photos by Carla Waldemar
ing its famous Glass Museum and the Executioner's House (these days, a comedy club) and another St. Stephen's Cathedral—this one flaunting a brilliant white-and-green dome.
Up next: Regensburg, whose 1,200 UNESCO-protected buildings from the Middle Ages still stand to welcome us, thanks to the town's lack of importance during WW II (thus, no destructive bombing). One of these houses belonged to Otto Schindler of "list" fame. (Nonetheless, of the town's 500 Jews, 15 survived.) Under a stone bridge of 1135, we discover a sausage stand and devour our first bratwurst.
Oh-oh! Summer's lack of rain means the water's too low to sail onward. Turning on a dime, Viking readies another ship, on call for just such an emergency, to meet us an hour or two later at the point where the river rises again. Yes, we are required to pack up (ugh!) and transfer by bus to the waiting ship, but smiles break out when we're greeted with flutes of champagne by another lovely crew.
Our morning's tour of Nurnberg doesn't spare the decade of the town's blackest moment in history. We drive by the barracks of the Nazis' dreaded SS, then set foot in the stadium where Hitler delivered his tirades to the masses. We pass the courtrooms where WWII's Nurnberg trials took place as we head to the city's Old Town—overseen by a thousand-year-old castle and its (today, waterless) moat. Descending to the lively market square, we seize a chance to shop for the city's famous gingerbread and gawk at the glockenspiel atop its church, where figures prance as the clock strikes the hour.
Bamberg, with its scores of half-timbered houses, is the next medieval beauty awaiting our discovery. We drop our jaws when confronted with the cheeky mural enrobing city hall, erected on a tiny island amid the river that divides the town. Valiantly we climb upward toward its iconic cathedral, which boasts a life-size statue of a horse and rider within its walls. (Why, you ask? So did we. But nobody knows.) As we make our way downward again, whoops: Rain! Not ordinary rain, but a Noah's Ark experience. We dodge into a coffeehouse as the streets become rivers. Back on board and dripping, we're greeted with fresh macarons to raise our spirits–along with lunchtime's cheeseburgers vying with spaghetti carbonara and Cobb salad. And did I mention…. free wine and beer?
Vineyards cloak the hills as we sail to Wurzburg, where the Residenz of the Prince-Bishop awaits.
His home is reminiscent of Versailles, but with one difference: It's one window bigger (the show-off!). Atop its grand staircase, a mural by Italian bold-name artist Tiepolo showcases the world's continents, depicting North America with crocodiles, cannibals and hot chocolate (go figure). The day turns not only rainy but cold—so I purchase the wooliest sweater still on the racks in July. 
To read the rest of this article, please visit our website at www.lavendermagazine.com.
LAVENDERMAGAZINE.COM 11
Call or Text 612-361-5006 travelbear.travel
Let me use my travel knowledge to help you plan that per fec t esc ape!
Let me use my travel knowledge to help you plan that per fec t esc ape!
Salt Lake City
BY JOEY AMATO
For years I have heard about Salt Lake City's thriving LGBTQ+ community, but I had yet to experience it firsthand. The Advocate even called Salt Lake City, one of the ten 'Queerest Cities in America.' Recently, I had an opportunity to travel to the Beehive State with my good friend and internationally known EDM musician Joey Suarez, where we had a chance to revel in the city's attractions and culinary scene and see what all the hype was about.
Our homebase for the visit was the fabulous Hotel Monaco, part of the Kimpton collection of hotels. Kimpton is well-known for being one of the most LGBTQ+-friendly chains in the country, so I knew we were in good hands. The property features a welcoming lobby, fitness center, two culinary options: Bambara and The Vault and is within walking distance to almost every attraction in the city.
Begin your first day in Salt Lake City with a trip to Eva's Bakery, a wonderful little establishment offering freshly baked goods and a variety of homemade breakfast items. I decided to try their Roasted Beet & Avocado Toast which was served with potatoes and organic greens. This was a perfect option for those who enjoy a savory breakfast item over something sweet, although Eva's definitely has a nice selection of sweet treats to choose from if you prefer.
Just a short drive away from downtown is the Natural History Museum of Utah. The beautifully designed building blends in perfectly with the natural surroundings of the mountains and contains quite the selection of dinosaur fossils and gemstones, most of which were discovered locally. The museum boasts an extensive paleontology program and possesses nearly 30,000 specimens in their collection.
Next, swing by Tracy Aviary, one of only two free standing aviaries in the country and say hello to Andy, the Andean condor as well as the Chilean flamingos. The aviary also offers unique experiences which guests can participate in to get up close and personal with some of their feathered attractions. Don't forget to stop by the South American Pavilion featuring 30 South American birds nestled amongst lush plants in a unique indooroutdoor exhibit.
Salt Lake City's international culinary scene is something the city is proud of and one of its shining stars is a Japanese restaurant called Takashi. Joey and I ordered four dishes to share, and each was prepared to perfection. Our favorites included the Magic Dragon roll as well as the Tiger's Roll featuring tiger shrimp tempura with spiced crab, kaiware sprouts, unagi and avocado, topped with eel sauce and sesame seeds.
For some fun entertainment, head to Why Kiki, a tiki bar themed venue just a few blocks from the hotel which recently started weekend Drag Lunch – no, not exactly brunch, as some performances occur after standard brunch hours. The intimate venue is a wonderful place to catch a performance by one of Salt Lake's fabulous drag performers, while sipping a delicious tropical cocktail.
LAVENDER SEPTEMBER 7-20, 2023 12 OUR SCENE | PRIDE JOURNEY
Photos courtesy of Joey Amato
Adventure seekers can go on a hike along one of the city's numerous trails. On one crisp morning, we headed to a trail nicknamed "The Living Room" due to the rock formation at the top of the mountain that resembles a couch, or so I've been told. We made it about three-fourths the way to the top before we had to stop from exhaustion due to the altitude. Yes, I'll blame the altitude. Don't despair, there are many picturesque vantage points along the way to capture that perfect Instagram photo.
For dinner, head to Manoli's, a tapas style Greek restaurant which offers a variety of traditional dishes as well as some modern twists of Greek specialties. While Joey dined on a sumptuous lamb burger, I tried the Garides, which were grilled shrimp cooked in a Greek coffee BBQ sauce served over seared polenta. We decided to share an order of Spanakopita which is a savory phyllo filled pastry stuffed with feta and spinach and served with an artichoke cream sauce. I love Spanakopita and Manoli's didn't disappoint. However, the best part of the meal was the cinnamon ice cream, which was probably one of my favorite ice cream dishes ever!
When I lived in Nashville, I published an LGBTQ+ magazine called UNITE and one of our issue's featured country music superstar Eric Church on the cover. He is country music's answer to Bruce Springsteen, so much in fact, one of his biggest hit songs is titled "Springsteen."
We had the opportunity to attend the Eric Church concert at the Vivint Arena, home of the Utah Jazz. While it would have been fun to experience a basketball game, hearing 15,000 people sing Church's hit songs was quite memorable.
After the concert, it was time to explore Salt Lake's nightlife. Located on Harvey Milk Boulevard is Milk+, a swanky new LGBTQ club that would rival that of most major cities. Milk+ offers a huge dancefloor, stage, patio, and table seating to enjoy cocktail or food. The eye candy was abundant, and the bar staff was quite friendly. All the entertainment occurs in one large open room so the venue mixes between drag and dancing most of the evening. Another bar worth visiting is The Sun Trapp, which is within walking distance of Hotel Monaco. With limited time, it was impossible to visit all the nightlife establishments, but I think I got a good taste of what Salt Lake City had to offer. I began to see why the city was voted one of the most queer-friendly cities in the country.
Enjoy the Journey! 
LAVENDERMAGAZINE.COM 13
612.255.3425 dogsdaympls.com 612.374.DOGS (3647) dtdogs.com Where Dogs are Welcome on the Furniture. Looking for cool gifts for the dogs and dog lovers in your life? Visit our Change Unleashed! Barktique, NOW OPEN under the same "woof" as Empowering dogs to come out of the kennel since 2004. Proud member of Quorum MN Kennel License #MN887499 Voted Winner Minnesota's Best 2023! Kordiak Park 1845 49th Ave. NE Columbia Heights September 23, 2023 10am - 4pm
Plan Your Getaway to Beautiful Itasca State Park!
BY SUSAN SWAVELY
As the days start to finally cool off, you might find yourself searching for the perfect way to enjoy the crisp temperatures and beautiful outdoors! Look no further than the majestic Itasca State Park, and all the natural beauties it has to offer!
Connie Cox (she/her), the Lead Interpretive Naturalist at Itasca State Park explains, "Itasca State Park is Minnesota's oldest state park and is known for having the beginnings, or headwaters, of the mighty Mississippi River. Here visitors can see the beautiful Lake Itasca and walk across the infant Mississippi River as it leaves the north end of Lake Itasca on the river's 2552-mile journey to the Gulf of Mexico." She adds that, importantly, "The area around Lake Itasca is the traditional home to the Dakota and Ojibwe peoples." Lake Itasca and the headwaters of the Mississippi draw visitors from all over the world to Itasca State Park, but as Cox includes, "visitors have commented on for over 100 years, 'We came for the river, we return for the pines.' Itasca is known for its vast pine forests interspersed with over 100 lakes!" Expansive forests and lakes provide the perfect escape into nature for everyone looking to enjoy the crisp Autumn air. Cox describes the scene perfectly: "Autumn is a popular time to enjoy touring Itasca. The colorful sights as the green fades from the leaves, revealing the leaf's hidden colors of red, orange, or yellow, and breathing in the earthy aromas are things visitors like to capture and remember, whether in photos or just experiencing the moment on a trail. The dry smell of pine resin fills the air, mixed with the crisp and slightly sharp or 'earthy' smell of leaves and plants dying and moldering. Add the pleasant smell of your campfire smoke and you have the ingredients for a great day outdoors as the seasons change to fall."
Itasca State Park is full of fun things to do. In addition to enjoying the natural beauty of the area, the park boasts nearly fifty miles of hiking trails, all at different difficulty levels. Cox says, "[hiking] trails range from gentle slopes that are a third of a mile in length and adjacent to park buildings and visitor centers to more rolling and primitive trails over nine miles in length along the section of the National North Country Trail as is crosses through the southern section of the park." Cox also notes that paper maps are available to those looking to explore the area, as well as downloadable PDFs of
the maps, which do not require internet to use. Spending a day (or more!) hiking through the forests definitely will not disappoint. Cox says, "Shaped by glaciers over 10,000 years ago, the rolling landscape conceals over 100 lakes within the pine, spruce, birch, oak and maple forests. The trails can be hilly and rolling but the views are worth it." Many visitors comment on the beauty of the pine trees, some of which are estimated to be around 300 years old.
Itasca State Park is also known for its gorgeous and numerous lakes. Cox reports that there are over 100 lakes, with "Lake Itasca, Ozawindib, Elk and Mary Lake [being] the larger lakes with easy drive-to or walk-to access." Cox also mentions the many water-related activities you can participate in at the lakes: "Enjoy water recreation such as fishing, kayaking, paddleboarding, or canoeing on these lakes. Both Lake Itasca and Lake Ozawindib have fishing piers, perfect for those people who prefer fishing with their feet 'on the ground.' Or simply find a bench,
SEPTEMBER 7-20, 2023 14
LAVENDER
OUR
| FALL GETAWAYS Continued on page 16
Photos by Deb Rose/Minnesota Department of Natural Resoures
SCENE
LAVENDERMAGAZINE.COM 15 picsmn.org/lavender | 651.967.5060 CONTACT US TODAY! PICS is a subsidiary of Lutheran Social Service of Minnesota. Your Choices. Our Support. PICS handles the details of self-direction for individuals with disabilities and older adults who receive waiver funds to remain in their own homes and communities. PICS services: CDCS | CSG | 245D | Private Pay At ROR Tax Professionals, not only was I given a kick-star t to a new career, but also a place to belong. I can crunch numbers, maintain client relationships, and —most impor tantly—be me. So can you. (The coffee's great too.) Call or email: denisen@rortax.com today! 612-822-7177 | RORTax.com Anaïs Dilger (they/them) For me, inclusion is key.
sit back and enjoy the view. The sunsets are often lovely. Although Autumn can be chilly, Lake Itasca has a well-developed swim beach that is a popular spot in the summer. A larger playground adjacent to the swim beach is perfect for young families enjoying the lake." Want to have a more secluded lake experience? Hiking many of the trails, you'll find breathtaking lakes in the wilderness, abundant with wildlife. Cox says, "Wildlife abounds around the water, including seeing the playful otter, hearing the startling "whack" of a beaver slapping on the lake surface, hearing the loons' haunting wail or enjoying the free spirit of the bald eagle soaring overhead."
Camping is another can't-miss experience at Itasca State Park. Cox says, "Itasca has been a camping tradition for families for many generations. With over 220 drive-in sites in two campgrounds, there are sites ideal for the tent camper as well as the glamper with electric and water hook-ups for their campers (160 electric sites). For those wanting to have the 'feeling' of remote camping, try one of the 11 cart-in sites in Bear Paw Campground. They offer the perfect tenting experience with the convenience of modern restrooms/shower buildings." Any and all of your exploring needs and desires can be met at Itasca, and the fall is the perfect time to set up camp. If glamping and drive-in camping isn't your exact cup of tea, there are many different levels of camping experiences. Cox says that "The truly adventurous campers like to reserve the backpack sites on the north side of Hernando DeSoto Lake, accessing these campsites via canoe." The perfect camping fit is available for you!
Non-camping lodging is also available in Itasca. Cox says, "From single guest rooms to larger group lodging with kitchens, stay the night in one of 65 individual lodging options throughout the park, many [of which] were constructed in the 1930s by members of the Civilian Conservation Corps (CCC)." For more information on lodging, log onto the Minnesota DNR website or call toll free at 866-857-2757. Call center hours are listed at the end of this article!
The best part about Itasca State Park is that everyone is welcome here. Whether you're looking for an intense hiking and camping experience, or a serene walk through nature and dinner at a delicious local restaurant—or anything in between—Itasca State Park is the place for you. Cox also says, "The Minnesota DNR is opening the outdoors to people with disabilities by working hard to update its public spaces and programs. This summer Itasca State Park acquired an All-Terrain Track Chair to help visitors explore areas of the state park that are not suitable for regular wheelchairs. To learn more or to reserve the track chair, visit www.dnr.state.mn.us/state_parks/track-chairs.html"
Don't miss out on the beauty of nature this fall. Enjoy the great outdoors at Itasca State Park! 
Call Center Hours
October 1 through March 31:
8 a.m. – 6 p.m., Monday – Friday and 8 a.m. – 2 p.m. Saturday and Sunday.
April 1 through September 30:
8 a.m. – 8 p.m. daily. Closed on holidays.
Minnesota DNR Lodging Reservations
www.reservemn.usedirect.com/MinnesotaWeb/ Track Chairs
www.dnr.state.mn.us/state_parks/track-chairs.html
LAVENDER SEPTEMBER 7-20, 2023 16
OUR SCENE | FALL GETAWAYS 4330 Nicollet Avenue, Minneapolis, MN 55409 Suite 1600 Medical Arts Building, 825 Nicollet Mall, Minneapolis, MN 55402 7 6 3 . 4 1 6 . 6 7 8 9 Casey Van Winkle NMLS 323964 OWNERS Brady Day NMLS 206008 Call today to schedule your FREE no obligation mortgage consultation START YOUR MORTGAGE WITH CONFIDENCE! T R U S T E D . L O C A L . E X P E R T S
LAVENDERMAGAZINE.COM 17 Dining, lodging, & events on the Scenic St. Croix River or at the Historic Afton House Inn Homeownership. No longer a dream. Ask me how Company NMLS 3029
Ten Years of Marriage Equality Captured in Exhibit in Moorhead
BY ALEXANDER REED
The fight for marriage equality was an important milestone for LGBTQ+ rights advocates across the country. The Defense of Marriage Act (DOMA) was signed into law in 1996 by President Bill Clinton, federally restricting the definition of marriage to be exclusively between one man and one woman. DOMA's consequences were immense, excluding same sex couples from Federal spousal benefits. Not much solace could be found on a state level either, because following DOMA the vast majority of state legislatures passed their own version of the law, with some states also amending their constitution to enshrine heterosexuality as the only valid form of marriage.
In time, efforts to achieve marriage equality would gain traction, leading many states, including Minnesota, to revoke previous legislation that forbade same sex marriages. On May 14th, 2013, Governor Mark Dayton signed a law defining marriage simply as a civil contract between two people of any gender. The law went into effect on August 1st to the delight of LGBTQ+ people across the state.
The residents of Clay County went all out in their celebration of the new law, choosing to open their courthouse at midnight on August 1st for any couple that wanted to get married the moment it was legal. When the clock struck midnight, 18 couples were wed. A decade later, the Historical & Cultural Society of Clay County (HCSCC), an organization dedicated to preserving and sharing the region's history with the public, hosted At Last: 10th Anniversary of Marriage Equality in Minnesota, in celebration of the county's unique story in the wake of Minnesota's marriage equality.
It Takes a Village
When creating their exhibit, HCSCC staff received help from Rainbow Seniors, whose oral history collecting the experiences of elderly LGBTQ+ individuals was vital for researchers. Just as the creation of the HCSCC exhibit was the result of many individuals working together, the Clay County midnight marriage was also a collaborative project. The planning of the wedding is described by HCSCC programming director Markus Krueger.
It started with two Clay County judges – Lisa Borgen and Michelle Lawson. They had the idea of opening up the courthouse at midnight for anyone who wanted to get married as soon as the law went into effect. But it takes a lot of people to make this happen. They asked the Clay County Recorder's office if they'd be up for staying late that night, and everybody in the office enthusiastically volunteered. They wanted to be a part of it. The county sheriff was there as well as Moorhead police officers who put together a security plan to keep people safe.
Because of the efforts of these individuals, this magical moment in the fight for marriage equality was made possible. It's commonly said that it takes a village to raise a child, but they're necessary for so much
LAVENDER SEPTEMBER 7-20, 2023 18
OUR SCENE | FALL GETAWAYS
Photos courtesy of Gabrielle Clavo
more. Change doesn't spontaneously arise out of thin air. Rather, it's achieved with the collective efforts of everyone.
Through the exhibit, the HCSCC hoped to foster an interest in civic engagement, encouraging visitors to gain an understanding of where laws come from and how people go about changing them. For this end, the exhibit has a fun puzzle, with pieces representing the state legislators, Governor Dayton, and public supporters that came together to bring about marriage equality in Minnesota. "We chose the puzzle idea because it shows how each part of the legislative process is interconnected, but they fit in a certain order" Krueger explains. The exhibit is a reminder that marriage equality, and all positive social change, is a collective effort and everybody has a part to play in crafting a better world.
Cause for Celebration
It isn't a coincidence that the midnight marriages took place in Clay County. The county's geography uniquely situated it to produce such an event. Clay County is situated on the western edge of Minnesota and is home to Moorhead. Across the Red River, in North Dakota, lies Fargo. Together, the cities make up the Fargo-Moorhead metropolitan area, though each city is governed by a different set of state laws.
"Minnesota and North Dakota are often political polar opposites and state laws go right through the middle of the metro area" explains Krueger, "When the Supreme Court overturned Roe, the Red River Women's Clinic moved across the river from Fargo to Moorhead, recent laws enacted by the North Dakota legislature contributed to [FargoMoorhead] Pride deciding to move to Moorhead as well, and I suspect in a year there will be enough marijuana dispensaries in Moorhead to keep most of North Dakota well supplied".
When Minnesota achieved marriage equality, couples flocked from
North Dakota to be wed in Minnesota. On August 1st, 7 of the 18 couples married in Clay County were from North and South Dakota who made the trip despite the fact that their union wouldn't be recognized at home. As everyone made their way out of the courthouse, instead of the protestors many feared might be there, the crowd that greeted them was entirely supportive and celebratory. For many of the newlyweds, it was the highlight of their night.
Ten years later, many of the individuals involved with the midnight marriages attended the exhibit's opening reception. It was a celebration of everything that had been achieved and the resilience of the LGBTQ+ community, a demonstration that a better world can be built, so long as we have the courage to fight for it. 
Your Perfect Fall Escape Awaits
LAVENDERMAGAZINE.COM 19
waterstreetinn.us | 651.439.6000 | Stillwater, MN
Day 4: Killarney, Ontario
Killarney offered a distinct landscape with its pink granite cliffs. I took the opportunity to kayak through Killarney Provincial Park, navigating close to the shores and getting a firsthand view of the area. The bay was calm, and as we paddled, the surroundings emphasized the raw beauty of the region. This excursion, offered by Viking, was a memorable way to experience Killarney's natural setting.
Day 5: Frazer Bay, Ontario
A Fall Getaway on the Great Lakes with Viking
BY TODD P. WALKER
The allure of the Great Lakes in autumn is undeniable. As the leaves begin to shift from green to shades of gold and red, the lakes stand as vast, tranquil mirrors reflecting the changing season. This year, I decided to immerse myself in this spectacle, choosing Viking's Expedition ship, the Polaris, as my vessel of discovery. With the promise of exploring three iconic lakes on the itinerary, I was eager to delve into the unique character and offerings of each.
Lake Michigan: The adventure began on Lake Michigan, the only Great Lake entirely within the U.S. Covering four states—Michigan, Wisconsin, Illinois, and Indiana—it's the second largest by volume among the Great Lakes. The lake's coastline boasts dunes, cliffs, and numerous lighthouses, highlighting its maritime history. It's been a crucial route for trade and transportation for ages.
Lake Huron: We then navigated to Lake Huron, distinguished by its impressive collection of 30,000 islands. The Georgian Bay stood out with its clear waters and rich maritime legacy. This lake has seen countless ships pass through its waters, each with its own story. The bay, with its intertwining tales of sailors, trade, and exploration, offered a deeper understanding of the region's past.
Lake Superior: Our final stop was Lake Superior, recognized as the largest and deepest of the Great Lakes. Beyond its size, the lake holds tales of ancient shipwrecks and maritime adventures. One notable location was Silver Islet, known for its once-prosperous silver mine that drew hopeful miners in the late 1800s. Additionally, the breathtaking views from Sleeping Giant Provincial Park provided a visual treat, further deepening our appreciation for this expansive body of water.
Every sunrise heralded a fresh chapter in my adventure. Let's delve into my day-by-day exploration of three of the Great Lakes!
Day 1: Milwaukee, Wisconsin
Our journey began in Milwaukee, a city known for its rich history and contemporary culture. The RiverWalk along the Milwaukee River features art installations and historical markers. Additionally, Milwaukee's brewing heritage is evident in its architecture and local pubs, a nod to its past as the world's beer capital.
Day 2: Mackinac Island
Mackinac Island is a unique blend of history and natural beauty. With cars being notably absent, the island's mode of transportation is dominated by bicycles and horse-drawn carriages, preserving its old-world charm. During my visit, I rented a bike and took a leisurely ride around the island, soaking in its scenic beauty and the serene atmosphere. The Mackinac Island State Park, which covers a significant portion of the island, offers trails that highlight its natural splendor. The Grand Hotel, with its iconic long porch, stands as a beacon of the island's rich past. And no visit is complete without indulging in the island's famous fudge, a treat that has delighted visitors for generations.
Day 3: Parry Sound, Ontario
Parry Sound, with its deep freshwater port, has roots tracing back to its establishment near the Ojibwe village. The maritime history here is evident, especially when you delve into stories of the past. The "Lighthouses of Georgian Bay" excursion was a highlight. We cruised the waters, got insights into the lighthouses, and listened to tales of sailors from long ago. Additionally, the UNESCO-designated Georgian Bay Biosphere Reserve Walk provided a deeper understanding of the region's ecological significance.
Frazer Bay, distinguished by its notable Frazer Hill, sits adjacent to Killarney Provincial Park. The bay's natural beauty is accentuated by the effects of time, with cliffs bearing the marks of years of erosion. Using Viking's special operations boats, I was able to get an up-close view of these landscapes, accessing areas that are often overlooked. This unique mode of exploration underscored the bay's hidden gems and deeprooted history.
Day 6: Soo Locks – Scenic Transit
Onboard the Polaris, guests gathered as we neared the Soo Locks. Observing the ship navigate the 21-foot elevation difference between Lake Superior and Lake Huron was captivating. Positioned between the twin cities of Sault Ste. Marie in Ontario and Michigan, these locks have facilitated trade and transportation for over a century. As we passed through, the importance of this waterway, bridging the U.S. and Canada, was evident. This experience highlighted the combination of nature and engineering that characterizes the Great Lakes region.
Day 7: Silver Islet, Ontario
At Silver Islet, the Zodiac provided by Viking offered a unique perspective of the coastline. From this vantage point, the rugged cliffs, hidden coves, and the shimmering waters came into full view. The silhouette of the "Sleeping Giant" on the Sibley Peninsula was a dominant presence, its indigenous legends adding layers to the landscape. The area is known for its diverse wildlife, hinting at the rich ecosystem of the region. Venturing further into Sleeping Giant Provincial Park, the trails and panoramic views were a testament to the natural beauty of the area, rounding off a week of unforgettable experiences.
Onboard the Polaris
The Viking Polaris is designed for exploration, seamlessly blending comfort with the thrill of discovery. Every aspect of the ship reflects Viking's commitment to elegant, understated design. The panoramic Explorers' Lounge offers guests a serene space to relax, enjoy a cocktail, and gaze out at the ever-changing landscapes. With a capacity of 378 guests, the ship maintains a close-knit atmosphere, ensuring personalized attention and service. The interiors, inspired by Scandinavian design, emphasize clean lines, natural materials, and functionality, creating a calming and sophisticated environment.
LAVENDER SEPTEMBER 7-20, 2023 20
OUR SCENE | FALL
GETAWAYS
The Hangar
The Polaris boasts a unique Hangar, an enclosed in-ship marina. This is where guests board the special operations boats for their excursions. Notably, the Hangar houses two yellow submarines, whimsically named in a nod to The Beatles. These submarines offer a deeper exploration of the Great Lakes. The design ensures sheltered boarding and also serves as storage for the kayaks and Zodiacs. Additionally, for those keen on understanding the environment and ecosystems, the ship features a dedicated science lab.
The Hide
For those looking for a unique evening experience, the ship boasts "The Hide," a speakeasystyle lounge. Hidden away from the main areas, it offers an intimate setting for guests to enjoy curated cocktails and engage in conversations, reminiscent of the Prohibition era.
Excursions
Viking offers a wide variety of excursions tailored to every kind of traveler. With their special operations boats, guests can navigate closer to areas that larger vessels can't reach, ensuring an unparalleled proximity to the region's hidden gems. Whether it's kayaking in pristine waters or exploring quaint towns, the opportunities are vast. Additionally, the Zodiac cruises give guests
another option to approach the shoreline, ensuring a more intimate experience with the natural wonders of the Great Lakes.
Submarines
One of the most unforgettable experiences was descending to the floor of Lake Huron in one of Polaris's two submarines. This unique excursion offered a perspective of the underwater world that few get to see. The vibrant aquatic life, the undisturbed underwater landscapes, and the sheer thrill of being in a submarine made it a once-in-a-lifetime experience.
Stateroom
My stateroom provided all the comforts I needed. With a private balcony, I enjoyed an uninterrupted view of the Great Lakes, setting the tone for peaceful mornings and evenings. The room itself was well-designed, offering ample space and modern amenities The bathroom was notably spacious, complete with heated floors and plenty of storage for personal items, all reflecting Viking's Nordic heritage.
Dining
The dining options on Polaris cater to every palate. The Restaurant provides a classic dining experience with a menu that changes daily, reflecting both regional specialties and continental classics. Meanwhile, the World Café is a more
laid-back setting, offering a vast array of global dishes. A highlight for me was its impressive sushi bar, which became a regular stop during my time onboard. For those craving authentic Italian, Manfredi's doesn't disappoint with its highend offerings. And for a touch of Norwegian comfort, Mamsens serves up traditional treats.
In conclusion, the Great Lakes are a treasure trove of experiences waiting to be discovered. Their vastness, history, and natural beauty offer something unique for every traveler. Exploring them aboard the Viking Polaris elevates the experience, combining luxury with adventure. If you're considering a trip that's both enriching and memorable, the Great Lakes should be at the top of your list. Don't just take my word for it; set sail and see for yourself. 
LAVENDERMAGAZINE.COM 21
ROOFING WINDOWS SIDING PRE-PLAN SPECIALIS TS T E A M S W e d o g o o d w o r k f o r n i c e p e o p l e ! RTR911.com #728 SNOW/ICE DAM WIZARDS
Photos courtesy of Viking
Make Connecticut Your Next Destination
BY RANDY STERN
When your plans take you to the Northeastern U.S.A. – specifically towards New England – have you ever thought about visiting the state of Connecticut?
There are a few reasons why one would visit the fifth state of the union. For example, some would attend a convention or travel for business to the state. Or, as a stop on the to, from, or on the way between New York City and Boston. However, most local and visitors I've talked find that one of the primary reasons to visit the state to see relatives or friends that live there.
Maybe it is time to consider Connecticut as a destination unto its own. The state is a historic, vibrant, and beautiful destination to visit. It is also home of a deeply rooted LGBTQ+ community positioned across the state.
Having never set foot in that state, I was curious what Connecticut has to offer. And, I am glad I did. Which brings me to my first tip for traveling anywhere: Bring your curiosity.
To truly see the state, I brought on Stellantis North America to guide my curiosity to Connecticut. They had me pick up a 2023 Jeep Grand Cherokee 4×e from just over the state line in White Plains, New York to traverse the western portion of The Constitution State into its capital of Hartford.
From over the state line from New York, I took the opportunity to take a healthy drive along Interstate 84 through Danbury, Waterbury, Bristol, and New Britain to get to the state's center.
Since time was of an essence, stopping by these lovely cities west of Hartford was not on the agenda. Although, each of these places are worth checking out when time permits you to do so. Not to mention, the drive is absolutely beautiful with rolling hills and lots of trees. If you can, take Interstate 84 across the state – you will be absolutely rewarded.
My primary stop, Hartford, offers a lot of history with modern twists. After checking in at the Marriott Hartford Downtown along the Connecticut River, my hosts from the Connecticut Office of Tourism had me running right off the bat. Well…theoretically running, but you get the idea.
In Hartford, you are at the heart of it all. The state's capitol is really where things are happening by celebrating the past with an eye towards the future.
It starts with the past. Hartford offers history by the volume. In the heart of downtown is the Old State House, which has become a destination for outdoor activities, such as Hartford Live. This is a summer outdoor concert series that brings everyone together. The state government has since moved several blocks away in 1878, but you can experience Connecticut's past in this post-Revolutionary War building.
Pratt Street has been the center of commerce for Hartford since 1814. It is full of cool and hip places to shop, dine, hang out, and have a great time. There is an emphasis on local businesses, restaurants, and
entertainment along this street. This also includes restored residences along the street and above the storefronts.
For urban beauty, one stop you should make is the Elizabeth Park Conservancy (1561 Asylum Ave., West Hartford), a botanical urban getaway that is beautiful and calming. Not far from Elizabeth Park are the Mark Twain Home and Museum (351 Farmington Ave., Hartford) and the Harriet Beecher Stowe Center (77 Forest St., Hartford). Both are essentially next door to each other where you can view the homes they used to live in, as well as learn a lot more about these historic figures from American history.
To find what truly defines Connecticut, you have to make your way towards the Long Island Sound. For that quest, I headed southeasterly from Hartford for a stop in Mystic. Where the Mystic River flows into the Sound is an idyllic seaport community that is usually coupled with New London and Stonington. These are the last few communities along Interstate 95 before you enter Rhode Island.
Upon arriving at Mystic, my first stop was the Mystic Seaport Museum (75 Greenmanville Ave., Mystic). This harborside attraction provided a look at how life was when Mystic was a major port of call for seafaring people and tall sailing ships. It is a good stop when exploring the shoreline right off of Block Island Sound.
Beyond these stops, there are places that are truly unique to the state and its communities. One such place is an interdisciplinary art space called Real Art Ways (56 Arbor St., Hartford). The Executive Director, Will K. Wilkins, greeted me with
LAVENDER SEPTEMBER 7-20, 2023 22
(Clockwise) Mystic Seaport Museum, Connecticut Welcomes You, Mark Twain Home and Museum.
OUR SCENE | FALL GETAWAYS
24
Photos by Randy Stern
Continued on page
LAVENDERMAGAZINE.COM 23 The Twin Cities' Finest Contractor Providing home construction and exterior renovation needs, including: roofing, siding, windows, gutters, solar panel installations, and interior & exterior home remodels. (612) 402-1173 | erik@solariscos.com | www.solariscos.com Installs onto existing gutter to keep out debris during the summer and melt ice and snow during the winter. ASK US ABOUT INSTALLING HEATED GUTTER GUARDS! Self-Regulating Heat Cable
their space including galleries, artist studios, and a movie theater. This space designed to incubate and foster ideas of what truly is. There is more to come with expansion plans under way for more cinema screens and additional art space.
Let's talk about the dining scene in the state. It has been called "up and coming," but you will think that they've always been great based on the places I have dined. Salute (100 Trumbull St., Hartford) offers an elevated Italian cuisine that is full of superb ingredients and great hospitality. In fact, they love out-of-town visitors, as well as locals that are regular. It is also LGBTQ+-owned – a huge plus for us looking for great places to dine.
The next block up from Salute is Max's Trumbull Kitchen (150 Trumbull St., Hartford). It is another elevated experience transforming every day dishes into special ones. For example, when you order meatloaf, you normally get it with a tomato sauce or gravy poured over it. Instead, the sauce is a tomato jam with a mix of sweet and spicy elements. Combined with great service and atmosphere, Max's Trumbull Kitchen was absolutely incredible.
If you're looking for an informal place to grab something to eat, check out Parkville Market (1400 Park St., Hartford). This market/food hall offers a world of choice from stalls representing several national cuisines. There will be something for everyone, including new-to-you meals!
In Mystic, I met up with Executive Chef Renee Touponce. It is worth noting that Touponce was a finalist for one of the 2023 James Beard Awards, already achieving the distinction as Chef of the Year at the Connecticut Restaurant Association's 2022 CRazies Awards. Currently, Touponce is the Executive Chef at the Oyster Club (13 Water St., Mystic) and The Port of Call (15 Water St., Mystic). She is perhaps one of the leading LGBTQ+ Executive Chefs in this country.
At The Port of Call, it is truly a global culinary tour of port cities made with local ingredients. From Green Thai Current Mussels to a Carne Asada, Touponce turned every meal into something above the ordinary. You can agree with judges of the awards she has received with every bite.
Talk about places to stay, certainly you have many choices. The two places I stayed at were the Marriott Hartford Downtown (200 Columbus St., Hartford) and the Inn at Mystic (3 Williams Ave., Mystic).
When you travel, always consider the location. The Marriott Hartford Downtown was at a perfect vantagepoint to go anywhere throughout the state and beyond with perfect access to both Interstate 84 and 91. The hotel is located right on the Connecticut River and is connected to the Connecticut Convention Center. You also get comfortable modern rooms with many amenities, including Vino Seasonal Trattoria and the L Bar – both inside the hotel.
The Inn at Mystic sits on a historic fourteen acres of hospitality overlooking Fishers Island Sound and Mystic Harbor. Along with the Rocks 21 restaurant, the Inn provided a historic perfect on top of a hilltop. From that perch, you can enjoy the vistas of Mystic Harbor outward to ocean. It is also a very popular wedding venue with the Haley Mansion offering a beautiful setting for your nuptials. Not to mention, the rooms are very lovely, comfortable, and accommodating.
As far as connecting with the LGBTQ+ community, there's plenty of things to go and do across the state. For those of us looking for our community, one
of the places in Hartford to check out is CHEZ Est (458 Wethersfield Ave., Hartford). Wednesday nights are for Karaoke With Joey. I have not done karaoke in a long time – it does take courage to do so. Even with a diverse crowd in attendance, you do not have to worry about being great on the microphone. One patron even said that not even the regulars had a perfect tone. Simply, it's all about having a fun time.
CHEZ Est also hosts drag performances, bar nights for Bears and other communities. It has plenty of space to have fun just south of downtown Hartford.
On the second Thursday night of each month, Out Film CT hosts a Queer Thursdays movie event at Cinestudio (300 Summit St., Hartford) on the campus of Trinity College. That evening, we saw the Focus Pictures/NBC documentary "Every Body," described as a "revelatory investigation of the lives of intersex people." The crowd was loyal, supportive, and enthusiastic. There was definitely a spirit in attendance for this screening.
My last day in Connecticut was completed with a stop at the tenth Pride at The Beach in New London. Pride at The Beach is produced by OutCT as part of an extended weekend of New London Pride events for the LGBTQ+ community in Southeastern Connecticut. The festival was lively, vibrant, and full of public support from within and outside the local LGBTQ+ community. The people I chatted with were open and friendly to tell their experiences about how they were uplifted by this diverse and deep community across the state – and, specifically, in Southeastern Connecticut.
If you are planning your trip to Connecticut, it it is suggested to fly into Bradley International Airport in Windsor Locks north of Hartford. Both Delta and Sun Country fly direct from Minneapolis-Saint Paul International Airport to Bradley International. Sun Country only offers a seasonal service. Access to every proportion of the state is very easily done from Bradley International.
Let's make one thing clear: There is a lot more to Connecticut than what I have experienced in my stay there. I kept hearing about other places across the state to check out – from natural locales, small towns, and other attractions. New Haven has a great arts and creative community to check out. Plus, a drive anywhere in the state will yield a lot of beauty, rolling hills, and small towns to simply stop and explore.
LGBTQ+ life is found essentially statewide with a multitude of place to connect with other people. You won't get much attention if you and significant other simply enjoy each other's company.
Since there is a lot to see and do in Connecticut, why not just make it destination for a visit? It is a state worth discovering. After all, Connecticut is a vibe worth capturing on your next vacation.
For more information on visiting Connecticut, log on to www.ctvisit.com 
Plus, check out these places where I visited:
HARTFORD
Elizabeth Park Conservatory: www.elizabethparkct.org
Pratt Street: www.prattst.com
Mark Twain Home and Museum: www.marktwainhouse.org
Harriet Beecher Stowe Center: www.harrietbeecherstowecenter.org
Salute: www.salutehartford.com
Trumbull Kitchen: www.trumbullkitchen.com
Real Art Ways: www.realartways.org/about/
CHEZ Est: www.chezest.com
Out Film CT: www.outfilmct.org
MYSTIC
Mystic Seaport Museum: www.mysticseaport.org
Inn at Mystic: www.innatmystic.com
Oyster Club: www.oysterclubct.com
The Port of Call: www.theportofcallct.com
NEW LONDON
OutCT: www.outct.org
We went further in-depth at some of our stops, talking to the people we met along the way. For more stories from this travel article, head to the Online Exclusives section of our website at www.lavendermagazine.com.
LAVENDER SEPTEMBER 7-20, 2023 24
OUR SCENE | FALL GETAWAYS
Elizabeth Park Rose Garden, West Hartford
THIS IS WHY WE WALK.
We're fighting for a different future. For families facing the disease today. For more time. For treatments. We're closer than ever to stopping Alzheimer's. But to get there, we need you. Join us for the world's largest fundraiser to fight the disease.
wooded bluffs, with hawk's eye views of the Mississippi River and Old Fountain City, Wisconsin.
room, wine shop and wine bar in downtown Fountain City, Wisconsin.
651-293-0803 or 866-293-0803
Hawksview.net
Fountain City, WI
LAVENDERMAGAZINE.COM 25
or Donate Today!
FIELD
Register
alz.org/walk TARGET
Sept. 30
You're Welcome At Sara's Table Chester Creek Cafe
BY EMI GACAJ
Tucked away in a nook of Duluth's Chester Park Neighborhood is the famed At Sara's Table Chester Creek Cafe (ATSCC). For the past 20 years, Carla Blumberg and Barbara Neubert have embraced community, hospitality, and the farm-to-table movement to create one of Minnesota's most iconic locations to grab a bite – and stay for a while.
The restaurant carries a warm atmosphere, with a cozy layout and wooded features inviting conversation and connection. From flavorful omelets to vibrant paella, the menus are abundant with diverse tastes and unique dishes, all garnished with a homestyle feel.
Blumberg began as an organic farmer in Texas, intrigued by the growing movement toward food sustainability and sovereignty. After getting her Bachelor's in Biology, she opened her own restaurant, and began her journey into food service. Neubert's path was intertwined with feminist collectives of the '70s, which served as the inspiration for 'At Sara's Table' – both the title of her novel and the coffee shop she would eventually establish.
That's where the couple met – and where the story of ATSCC begins. Blumberg knew the coffee shop could become full service, and humorously recalls convincing Neubert to go along. They bought a run-down grocery store and renovated, changing the name, and transforming the building into the bustling hub it is today. Blumberg knew she wanted the place to reflect her early farm-to-table influences, recalling "We just said that's who we were and we did it."
Upon opening, Blumberg had two goals: to create jobs in the Duluth area and to bring this style of cuisine to the area. It wasn't easy – both Blumberg and Neubert recounted the challenges of owning a business: balancing their relationship, navigating vendors, and effectively managing staff all took time. "I didn't realize at the time how gritty service industry jobs can be," Blumberg reflected.
When asked if her LGBTQ+ identity ever impacted her work, Blumberg responded "I don't know, I can't answer that because I don't know what it's like not to be queer. Sometimes I think if I had been straight and had a husband…it would have been different. It's not like I noticed it though." Later in our conversation, she shared how meaningful it was that "many women have talked to both of us about how important it was to them that we were there and had our business."
LAVENDER SEPTEMBER 7-20, 2023 26
OUR
Photos courtesy of Carla Blumberg
SCENE | NORTH SHORE FEATURE
It all comes back to the quality of the food: locally and ethically sourced foods is the key to ATSCC's success. "We had a direct personal relationship with our vendors; we knew the fish guy, the beef guy, the egg guy, the pork guy, the potato guy, and it has been so rewarding," Blumberg exclaimed.
Both remembered a story from the early days; when they would buy whole cows from the butcher – and didn't know what to do with all of that meat. "One night, I was cooking and one of the servers came to the window and said 'I cannot tell my customers that we're going to have beef stracatto again tonight. We have to have something different!'" The original recipe, as Blumberg tells me, is from the 'Silver Palate', a popular '80s cookbook that inspired the "zillions" of beef stracatto recipes online today – but at the time, there was none – so Blumberg emailed an Italian woman who gave
her instructions like "I just dump a glass of wine in there". That's the kind of quirk that makes ATSCC so distinct: recipes, practices, and traditions that have grown out of authenticity.
Of course, nothing went to waste: even the bones of the cows went to a local soup kitchen, Neubert shared. Their mission is always on supporting their community; the couple describes their pride in holding countless events for non-profits, political candidates, and local causes, and have converted a conference room on the second story of their building into an event space.
Blumberg and Neubert's next project? Building an elevator to the room: making everything they do as inclusive and accessible as possible is their focus. Looking toward the future, they hope to pass down the restaurant to their employees and keep this dream alive.
If you can't decide on one of the delicious dishes, the couple recommends the Buddha bowls, the grilled salmon, and the soups. Blumberg also shares that while they're known as a brunch spot, their dinner service is wonderful – and she wishes more folks would come in during that time. For those that might not be able to make it to the restaurant, they published a cookbook to celebrate their 20-year anniversary, filled with 90 of their most popular recipes, available for order on their website.
The interview ended on a powerful note from Blumberg. "I think that tourism is important to Duluth…we are a tourist town, we are a tourist destination, we certainly are that, but there are other aspects to Duluth that are just as important, there's science going on, they're studying the lake, there's a really strong native culture, and art culture, and there's other things going on besides eating and drinking."
At Sara's Table Chester Creek Cafe certainly has done that; bringing together the essence of Duluth, beyond just the culinary delights. The restaurant is a testament to the multifaceted identity of the city, vibrantly bringing a community, or rather, an entire state, together for a meal. 
LAVENDERMAGAZINE.COM 27
Glamping at Jay Cooke State Park with a Glass Half Full
BY DEBORAH LOCKE, DEPARTMENT OF NATURAL RESOURCES INFORMATION OFFICER
Sue, 65, who said she's had nomadic instincts all her life, is a retired St. Paul Fire Department captain, and Laura, 58, is a retired medical consultant specializing in OSHA regulations and compliance.
"We're retired but not expired," Sue said as customers lined up at the cash register for coffee. "So many doors open once you retire. We've met a tremendous network of people over the years. If a problem comes up, I just look at Laura and say, it's all part of life, part of a big adventure. The glass is always half full, even in the face of a tragedy. After the storm comes a rainbow."
We met on a Sunday morning over coffee at a shop near the Cloquet Walmart parking lot. For nine years, the couple has served as volunteer campground hosts at Jay Cooke State Park near Cloquet. They used to camp at Minnesota's North Shore state parks, then saw an online post requesting Jay Cooke camp host volunteers. They applied and got the job that starts each year on Aug. 1 and ends on Sept. 1.
Their Florida home is rented out for most of the year which frees up time for hosting. Other annual trips include a drive in their 36-foot RV to an Arizona park at a location that was close to Sue's parents when they were alive.
"Everything we do revolves around family, friends and meeting new people," Sue said. Laura added that they see family in the Twin Cities each year, and then head for Florida to visit her mother.
In addition to healthy optimism, they're the kind of couple who strike you as perfectly in sync, finishing each other's sentences, reflecting on their rich, shared history of camping which means helping others in every way possible no matter what the circumstance. Laura and Sue first served as camp hosts in Florida in 2014, and then along came the Minnesota campground host opening. Laura attended the College of St. Scholastica in Duluth, was familiar with the area, so they applied for the post.
Ty Gangelhoff, assistant park manager at Jay Cooke State Park, said that campground hosts are invaluable to park operations.
"Laura and Sue have friendly personalities and a welcoming presence," he said. "Their years of hosting provide them with lots of park and local knowledge that they pass on to guests. We are very happy that they are here."
LAVENDER SEPTEMBER 7-20, 2023 28
Photos courtesy of Deborah Locke/Minnesota
OUR LIVES | SENIOR LIVING
Department of Natural Resources
When you sit down with Sue Jacobson and Laura Kuhns to learn about their years as camp hosts at Jay Cooke State Park, you learn way more than hosting. Their enthusiasm and spirit prompts you to remember what they say, think about it, and then change the way you do things. The two prompt you to live better.
Continued on page 32
LAVENDERMAGAZINE.COM 29 One Main St. SE, Suite 206 • Minneapolis Depend on my team for Integrity Experience Results Connect with local resources: Medicare | Financial help | Housing Legal help | Services The Senior LinkAge Line® is a free statewide service of the Minnesota Board on Aging in partnership with Minnesota's area agencies on aging. 800-333-2433 We Are Aging 3700 Cedar Lake Ave., Mpls, MN 55416 jones-harrison.org Staff proudly trained through Rainbow Health Care as Unique as Your Needs Call today to schedule a tour! 612.920.2030
Community Connection brings visibility to local LGBTQ-friendly non-profit organizations. To reserve your listing in Community Connection, email advertising@lavendermagazine. com.
ADOPTION & FOSTER CARE
Foster Adopt Minnesota
Finding families and providing information, education, and support to Minnesota Adoptive, Foster and Kinship communities.
2446 University Ave. W., Ste. 104 St. Paul, MN 55114 (612) 861-7115, (866) 303-6276 info@fosteradoptmn.org
www.fosteradoptmn.org
ANIMAL RESCUE
Second Chance Animal Rescue
Dedicated to rescuing, fostering, caring for, and adopting out dogs and cats into forever homes.
P.O. Box 10533
White Bear Lake, MN 55110 (651) 771-5662 www.secondchancerescue.org
BUSINESS ASSOCIATIONS
Quorum
Minnesota's LGBTQ+ and Allied Chamber of Commerce working to build, connect, and strengthen for a diverse business community.
2446 University Ave. W., Ste 112 St. Paul, MN 55114 (612) 460-8153 www.twincitiesquorum.com
CASINOS
Mystic Lake Casino Hotel
Nonstop gaming excitement with slots, blackjack, bingo and more plus distinctive bars and restaurants.
2400 Mystic Lake Blvd. Prior Lake, MN 55372 (800) 262-7799
www.mysticlake.com
ENVIRONMENT
The Nature Conservancy
TNC is an environmental nonprofit working to create a world where people and nature thrive.
1101 W. River Pkwy., Ste. 200 Minneapolis, MN 55415-1291 (612) 331-0700 minnesota@tnc.org www.nature.org/minnesota
EVENT VENUES
Landmark Center
A classic venue, with a grand cortile and beautiful courtrooms, accommodates celebrations of all sizes.
75 W. 5th St. St. Paul, MN 55102 (651) 292-3228
www.landmarkcenter.org
GRANTMAKERS/FUNDERS
PFund Foundation
PFund is the LGBTQ+ community foundation that provides grants to students and grants to non-profits. PO Box 3640 Minneapolis, MN 55403 612-870-1806
www.pfundfoundation.org
COMMUNITY CONNECTION
HEALTH & WELLNESS Aliveness Project
Community Center for individuals living with HIV/AIDS – on-site meals, food shelf, and supportive service.
3808 Nicollet Ave. S. Minneapolis, MN 55102 (612) 824-LIFE (5433) www.aliveness.org
Family Tree Clinic
We're a sliding fee sexual health clinic and education center, now in Minneapolis.
1919 Nicollet Ave. Minneapolis MN 55403 (612) 473-0800
www.familytreeclinic.org
NAMI Minnesota
(National Alliance on Mental Illness)
Providing free classes and peer support groups for people affected by mental illnesses.
800 Transfer Rd. #31 St. Paul, MN 55114 (651) 645-2948
www.namihelps.org
Rainbow Health Minnesota
Meeting the health needs of LGBTQ+ people and those living with HIV with holistic service.
2700 Territorial Rd. W. St. Paul, MN 55114 General: (612) 341-2060 MN AIDSLine: (612) 373-2437
www.rainbowhealth.org
Red Door Clinic
Sexual health care for all people. Get confidential tests & treatment in a safe, caring setting.
525 Portland Ave., 4th Fl. Minneapolis, MN 55415 (612) 543-5555
reddoor@hennepin.us
www.reddoorclinic.org
LIBRARIES
Quatrefoil Library
Your LGBTQ+ library and community center. Free membership, events, and e-books/audiobooks. Check us out!
1220 E. Lake St. Minneapolis, MN 55407 (612) 729-2543
www.qlibrary.org
MEDIA & COMMUNICATIONS
Radio K
Radio K is the award-winning studentrun radio station of the University of Minnesota.
330 21st. Ave. S. Minneapolis, MN 55455 (612) 625-3500
www.radiok.org
MUSEUM Minnesota Historical Society
Create your own adventure at MNHS historic sites and museums around Minnesota. mnhs.org
Walker Art Center
Showcasing the fresh, innovative art of today and tomorrow through exhibitions, performances, and film screenings.
725 Vineland Pl. Minneapolis, MN 55403 (612) 375-7600
www.walkerart.org
PERFORMING ARTS
Chanhassen Dinner Theaters
The nation's largest professional dinner theater and Minnesota's own entertainment destination.
501 W. 78th St. Chanhassen, MN 55317 (952) 934-1525
www.ChanhassenDT.com
Children's Theatre Company
Children's Theatre Company excites the imagination with world-class familyfriendly theatre for kids, teens, and adults. 2400 3rd Ave. S. Minneapolis, MN 55404 (612) 874-0400
www.childrenstheatre.org
Guthrie Theater
Open to the public year-round, the Guthrie produces classic and contemporary plays on three stages. 818 S. 2nd St. Minneapolis, MN 55415 (612) 377-2224
www.guthrietheater.org
Lyric Arts Main Street Stage
Theater with character. Comedies, musicals, & dramas in a professional, intimate setting where all are welcomed. 420 E. Main St. Anoka, MN 55303 (763) 422-1838 info@lyricarts.org
www.lyricarts.org
Minnesota Opera
World-class opera draws you into a synthesis of beauty; breathtaking music, stunning costumes & extraordinary sets. Performances at the Ordway Music Theater - 345 Washington St., St. Paul, MN 55102 (612) 333-6669 www.mnopera.org
Minnesota Orchestra
Led by Music Director Designate Thomas Søndergård, the Minnesota Orchestra, one of America's leading symphony orchestras. 1111 Nicollet Mall Minneapolis, MN 55403 (612) 371-5656, (800) 292-4141 www.minnesotaorchestra.org
Ordway Center for the Performing Arts
Leading performing arts center with two stages presenting Broadway musicals, concerts and educational programs that enrich diverse audiences. 345 Washington St. St. Paul, MN 55102 (651) 224-4222 info@ordway.org www.ordway.org
Twin Cities Gay Men's Chorus
An award-winning chorus building community through music and offers entertainment worth coming out for! 1430 W. 28th St., Ste. B Minneapolis, MN 55408 (612) 339-SONG (7664) chorus@tcgmc.org www.tcgmc.org
RELIGIOUS & SPIRITUAL
Hennepin Avenue United Methodist Church
Everyone is welcome at Hennepin Church! Vibrant Worship. Authentic Community. Bold Outreach. 511 Groveland Ave. Minneapolis, MN 55403 (612) 871-5303 www.hennepinchurch.org
Plymouth Congregational Church
Many Hearts, One Song; Many Hands, One Church. Find us on Facebook and Twitter. 1900 Nicollet Ave. Minneapolis, MN 55403 (612) 871-7400 www.plymouth.org
St. Mark's Episcopal Cathedral
An inclusive and affirming community transforming lives through God's love. 519 Oak Grove St.
Minneapolis, MN 55403 (612) 870-7800
www.ourcathedral.org
Westminster Presbyterian Church
An open and affirming congregation, welcoming persons of all sexual orientations, gender expressions and identities.
1200 Marquette Ave.
Minneapolis, MN 55403 (612) 332-3421
www.westminstermpls.org
SENIOR LIVING
Friends & Co
Fostering meaningful connections for older adults for 50+ years. Offering quick drop-in chat line, phone & visiting companionship services.
2550 University Ave. W., Ste. 260-S St. Paul, MN 55114 (612) 721-1400
www.friendsco.org
Senior Community Services
Providing non-medical services that meet the changing needs of older adults & support their caregivers. 10201 Wayzata Blvd., Ste. 335 Minnetonka, MN 55305 (952) 541-1019
www.seniorcommunity.org/lav
SOCIAL SERVICES
Lutheran Social Service of MN
Serving all Minnesotans with personcentered services that promote full and abundant lives. lssmn.org | 612-642-5990 | 800-582-5260
Adoption & Foster Care | welcome@chlss.org
Behavioral Health | 612-879-5320
Host Homes | hosthomes@lssmn.org
Supported Decision-Making | 888-806-6844
Therapeutic Foster Care | 612-751-9395
TRAVEL DESTINATIONS
Discover St. Louis Park
Minnesota's Sweet Spot! Visit us for exceptional dining, attractions, shopping, hotels and event space. 1660 Hwy 100 S., Ste. 501 St. Louis Park, MN 55416 (952) 426-4047 www.DiscoverStLouisPark.com
Discover Stillwater
Get away to Stillwater for delicious dining, fun shops, and unique nightlife in this charming rivertown! info@DiscoverStillwater.com www.DiscoverStillwater.com
Visit Greater St. Cloud
Give yourself a break. Visit Greater St. Cloud.
1411 W. St. Germain St., Ste. 104 St. Cloud, MN 56301 (320) 251-4170 info@visitstcloud.com
www.visitstcloud.com
YOUTH
The Bridge for Youth Emergency shelter, crisis intervention, and resources for youth currently or at risk of experiencing homelessness.
1111 W. 22nd St. Minneapolis, MN 55405 (612) 377-8800 or text (612) 400-7233 www.bridgeforyouth.org
LAVENDER SEPTEMBER 7-20, 2023 30
LAVENDERMAGAZINE.COM 31 THE NETWORK Josh Kelly LGBTQIA+ Realtor® 612.219.2211 JoshKelly@edinarealty.com JoshKelly.edinarealty.com Locally Owned & Operated Since 1950 Estimates 7am-4:30pm 6125785673 bodyologympls.com Uptown - MPLS Health & Beauty Spa with a Variety of Services
The program started in the 1970s, said Arielle Courtney, partnership development consultant with the DNR parks and trails division. Statewide about 100 volunteers step up annually as campground hosts for the camping season that lasts from April or May through October. Hosts commit to at least four weeks, and many stay longer. They fill a vital hospitality need at parks and forest campgrounds, welcoming visitors and keeping the place tidy beyond what staff can do.
"Park staff often refer to hosts as the "eyes and ears" of the campground," she said. "A great host is someone who loves state parks and camping, first and foremost, Other important host qualities include a willingness to help, and flexibility."
Hosts do a variety of tasks, from replacing bathroom supplies to tidying campsites or even helping with a naturalist program. Arielle said that being a "people person" is helpful, since visitors frequently stop by the host's campsite for help, sometimes at odd hours.
Innate flexibility, an upbeat personality and problem-solving skills come in handy when a good portion of your life is lived in an RV. During a trip from Georgia to Minnesota about four years ago, a RV wheel rolled off the vehicle over a July 4th weekend. In a rig that big, if a wheel comes off, you can't pull over to the side of the road. You just stop.
It's at times like those that Sue's glass-half-full disposition kicks into high gear. They made calls to a local repair shop and abandoned the RV for the night. The next day a mechanic reconfigured the sheered-off lug nut and shortly after 11 a.m., they were back on the road.
"By the grace of God, we got back for the family July 4th celebration just a day late," Sue said.
The couple's RV at Jay Cooke was parked in the "Your campground host" spot which is a short distance from the restroom/shower building. Visitors with loaded vehicles made their way down the dirt road to Campsite No. 3; hikers headed in the opposite direction. The women get a lot of company while hosting at Jay Cooke: friends, family and returning
campers stop by. Laura's sister was due to arrive later on Sunday. It's those connections that provide glue to a place. The women continue to reserve campground space at the Arizona location which was close to Sue's parents because of the strong friendships they made. "It's like a community," Sue said. "We get to know people who become good friends."
The RV interior looks like a high-end efficiency apartment with a builtin fireplace, large pantry, washer/dryer, and 55-inch television. A wood gameboard with marbles was set up on the kitchen table. The accommodations were far cry from the tent camping my family did at Itasca State Park when I was young. "We're 'glamping,'" Sue said.
During the COVID pandemic, a lot of people bought RVs and then later sold them. The couple got a good price on their RV. Still, this lifestyle isn't for everyone.
"It's doable, but not cheap," Laura said. RVs require a lot of gasoline to run, and campgrounds cost $30 to $60 per night. Still, RV campers may use generators — rather than electric hook-ups — and stay at places that don't charge fees, like a Wal-Mart. "It can be affordable," Sue said, adding that some campers who travel are salaried employees who work campground jobs.
As our conversation closed, Sue's inevitable glass-half-full guiding principle surfaced. With regard to the future, she said she appreciates each day and God willing, they'll be back at Jay Cooke State Park next year and the year after.
"We'll just keep doing what we're doing," she said.
With a glass that's half full. 
Campground hosts at Minnesota State Parks volunteer for a minimum four-week stay and are on duty four to five days each week, including weekends and holidays. In exchange, they camp for free. On-duty days and hours are set by the campground manager. New applications are considered in January or February for the next summer. Many hosts return each year, and secure their spot for the next year when leaving the park. To see if a park uses campground hosts, contact the individual park. For more information on the program, go to www.mndnr.gov/volunteering/stateparks/campgroundhost.html
LAVENDER SEPTEMBER 7-20, 2023 32
OUR LIVES | SENIOR LIVING
It's the inspiration. The place. The experience. Captured in one perfect moment.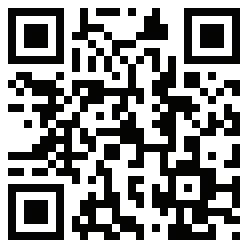 Explore a state park or trail at mnDNR.gov/fallcolors