Percorso Valle Maggia
Tra Bellinzona, Locarno e Cavergno (Val Bavona) si snoda il più completo percorso ciclabile segnalato dell'intera regione. Da non perdere! Alcune delle proposte qui indicate lo percorrono in parte o totalmente.
Zwischen Bellinzona, Locarno und Cavergno (Val Bavona), windet sich die längste, durchgehend signalisierte Veloroute der ganzen Region. Nicht verpassen! Einige der hier angegebenen Vorschläge folgen ihr ganz oder teilweise.
Entre Bellinzona, Locarno et Cavergno (Val Bavona), s'étend le parcours cyclable balisé le plus complet de toute la région. A ne pas manquer! Certaines des propositions indiquées ici le parcourent en tout ou en partie.
Between Bellinzona, Locarno and Cavergno (Val Bavona) runs the longest signposted cycle route in the entire region. Don't miss it! Some of the here indicated suggestions lead through it, either partially or entirely.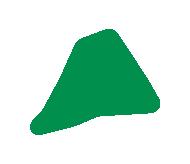 Info
La Svizzera in bici / Veloland Schweiz / La Suisse à vélo / Cycling in Switzerland www.svizzeramobile.ch
Legenda
20 Vallemaggia ValleVerzasca ValleLavizzara ValBavona Valle di Bosco Gurin Valle Rovana Valle di Campo Valle Onsernone ValleVigezzo Val Cannobina Centovalli Poncione di Braga (2864 m s/m) P. Castello (2808 m s/m) P. Rosso (2498 m s/m) P. Rosso (2429 m s/m) P. Bombogn (2331 m s/m) P. Ruscada (2004 m s/m) A. Saléi (1777 m s/m) Cima di Caneto (1913 m s/m) Sassetto (1766 m s/m) Testa del Mater (1846 m s/m) Monte Colmine (1212 m s/m) Ghiridone o M. Limidario (2188 m s/m) Pizzo Leone (1659 m s/m) Corona dei Pinci (1320 m s/m) P. Cramalina (2322 m s/m) Pizzo Peloso (2064 m s/m) Pne. Piancascia (2243 m s/m) Madone (2039 m s/m) Cimetta (1671 m s/m) Cardada (1332 m s/m) Tamaro Sassariente (1768 m s/m) Ufficio Turistico – Verkehrsverein Office du Tourisme – Tourist Office Info point Noleggio – Vermietung Location – Rental Pump Track Campeggio – Campingplatz Camping – Camping Area camper Wohnmobil Stellplatz Aire de stationnement Camper area Autopostale – Postauto Auto postale – Post bus Bus FART FFS – SBB – CFF Navigazione Lago Maggiore Schifffahrtsgesellschaft Société de navigation Boat company Seggiovia – Sessellift Télésiège – Chair lift Funivia – Luftseilbahn Téléphérique – Cable car Pronto soccorso – Erste Hilfe Premier secours – First aid BikeBrix  Via Leoncavallo 20, Brissago 076 398 89 33 Bike & Cicli Chiandussi Viale Monte Verità 7, Ascona 091 780 55 42 Passion Bike Via Emmaus 10, Losone 091 785 75 77 Motocicli Widmer Via Rivercegno 12, Losone 091 791 40 35 981 Bike Shop Via Varenna 75, Locarno 079 935 18 54 Belotti Sport Via Cittadella 22, Locarno 091 751 66 02 Premium Bike Via Romerio 1, Locarno 091 751 80 09 Z-Bike Via Varesi 7a, Locarno 091 970 13 23 Godspeed Via Serafino Balestra 1, Locarno 091 751 36 22 Rock 'n Road Via Serafino Balestra 20, Locarno 091 751 31 31 Dek Bike Via S. Gottardo 115, Minusio 078 741 99 91 Erat Sport Via alle Brere 20, Tenero 091 745 13 84 Assistenza tecnica Technische Hilfe Secours Technique Technical assistance Questa è una cartina informativa e non sostituisce gli estratti di mappa del geometra e/o le cartine ufficiali. ©Copyright: Visiva Sagl www.visiva.ch Tronzano S. Abbondio Caviano Gerra Gambarogno Brissago (197 m s/m) Isole di Brissago S. Nazzaro Piazzogna Vira Gambarogno (208 m s/m) Quartino Contone Magadino Fosano Indemini Ascona Ronco s./Ascona Losone (238 m s/m) Arcegno Orselina Brione s./Minusio Mergoscia (733 m s/m) Contra Muralto Berzona Rivapiana Alpe di Neggia (1395 m s/m) Monti Motti (1067 m s/m) Locarno Monti Val Resa (860 m s/m) M. Verità Porera (1'043 m s/m) M. Brè (1015 m s/m) Monti di Ditto Aeroporto Minusio Riazzino (200 m s/m) Gordola (226 m s/m) Verzasca Ticino Maggia Melezza Vogorno Corippo Lavertezzo Brione Verzasca Frasco Gerra Verzasca Sonogno (918 m s/m) Agarone Tenero (202 m s/m) Cugnasco Tegna Verscio Golino Camedo Palagnedra (657 m s/m) Re Malesco Finero (900 m s/m) Orasso Gurro Falmenta S. Bartolomeo Cannobio Cavigliano Auressio Loco Mosogno Russo Crana Vergeletto Gresso Berzona Bordei Verdasio Comologno Spruga (1105 m s/m) Intragna Rasa Comino Ponte Brolla Avegno (316 m s/m) Gordevio Aurigeno Forcola di Dunzio (597 m s/m) Maggia Coglio Lodano Moghegno Giumaglio Someo Cevio Pump Track Bignasco (439 m s/m) Cavergno Sabbione Fontana Ritorto Sonlerto Foroglio Robiei S. Carlo (1016 m s/m) Brontallo Menzonio Broglio (702 m s/m) Prato-Sornico Mogno Laghetto Naret (estate/Sommer/été/summer) Peccia Fusio (1357 m s/m) Linescio Cerentino Bosco Gurin (1494 m s/m) Riveo Via Barcone Via Valmara Cima della salita Pne d'Alnasca (2301 m s/m) Madom Gröss (2546 m s/m) P. di Mezzodi (2708 m s/m) P. Cramosino (2718 m s/m) Lugano Milano Bellinzona S. Gottardo S. Bernardino Bellinzona (230 m s/m) Verbania Sesto Calende Domodossola Sempione CH Cimalmotto Campo Vallemaggia (1318 m s/m) Percorso 8 Locarno – Valle Onsernone Lunghezza: 29,1 km Dislivello: 1115 m Percorso 1 Locarno – Bignasco Lunghezza: 31,2 km Dislivello: 351 m Percorso 2 Bignasco – Fusio Lunghezza: 17 km Dislivello: 884 m Percorso 3 Bignasco – San Carlo Lunghezza: 11 km Dislivello: 604 m Percorso 10 Locarno – Brissago Lunghezza: 14,8 km Dislivello: 428 m Percorso 12 Losone – Porera Lunghezza: 10.2 km Dislivello: 860 m Percorso 15 Locarno – Val Resa Lunghezza: 9,6 km Dislivello: 659 m Percorso 11 Valle Cannobina Lunghezza: 68 km Dislivello: 905m Percorso 9 Locarno – Palagnedra Lunghezza: 18 km Dislivello: 566 m Percorso 6 Locarno – Forcola di Dunzio Lunghezza: 19,8 km Percorso 4 Locarno – Bosco Gurin Lunghezza: 43,4 km Dislivello: 1491 m Percorso 16 Locarno – Bellinzona Lunghezza: 22 km Dislivello: 105 m Percorso 19 Riazzino – Monti Motti Lunghezza: 13,6 km Percorso 20 Vira – Alpe di Neggia Lunghezza: 12,4 km Dislivello: 1187 m Percorso 7 Avegno – Broglio Lunghezza: 27,6 km Dislivello: 487 m Percorso 13 Locarno – Arcegno – Locarno Lunghezza: 22,6 km Dislivello: 302 m Percorso 17 Tenero – Mergoscia Lunghezza: 8,4 km Dislivello: 523 m Percorso 18 Gordola – Sonogno Lunghezza: 25,2 km Dislivello: 830 m Percorso 14 Locarno – Monte Brè Lunghezza: 10 km Dislivello: 814 m Percorso 5 Locarno – Campo Vallemaggia Lunghezza: 43,7 km Dislivello: 1293 m
Percorsi – Strecken Parcours – Routes
6 5 4 7 16 1 2 3 4 5 6 7 8 9 10 11 12 Solduno Locarno Chiesa Sant'Antonio FiumeMaggia ViaS.Jorio ViaChiesa ViaS.Jorio ViaNessi Via Nessi Via ai Saleggi Via Varesi Via Balestra Via Varenna Via Pioda Franzoni ViaCittadella ViaRusca Via Vallemaggia Via Varenna ViaBastoria ViaBustelli ViaDelta Via LocarnoViaFerrera ViadelMolino ViaRovedoViaRomerio Via Orelli Via Bramantino Via Franscini Via Ballerini Via Lavizzari Via Pedrazzini Via Luini a P h a V M 10 16 15 15 14 14 6 5 7 13 11 9 9 Piazza Castello 8 6 4 1 5 5 13 11 13 8 6 4 1 10 11 11 13 8 6 4 1 5 Piazza Grande (201 m s/m) 8 9 10 Locarno (201 m s/m) CH I 12 2 1 4 3 11 Grossalp/Sonnenberg (2400 m s/m) Lavertezzo Avegno Fusio Sonogno Sonlerto Bosco Gurin Centovalli 1 2 2 2 3 3 3 10 10 10 12 12 12 15 15 9 9 9 6 6 6 8 8 8 16 16 16 19 19 19 7 7 7 13 17 17 17 18 18 14 20 20 20 11 11 11 11 11 11 4 5 4 4 1 5 4 1 18 5 5 Ronco sopra Ascona Vira Gambarogno Valle Onsernone