FACILITIES MANAGEMENT JOURNAL VOLUME 30 | 01 DECEMBER/JANUARY 2022 STORAGE Accessible storage options SUSTAINABILITY Scope 3 and net zero 40 36 HEALTH AND SAFETY Technology that supports wellbeing 32 fficial ma a ine r i el elan i cu e hi new oo e on the wor place oo LATEST FASHION uro appol an pro ect team on the u taina le new ite for the on on olle e of a hion
If you are new to PAT Testing, carrying out your own testing in-house or offer PAT Testing as a service, Seaward's industry leading range of portable appliance testers are the ideal solution for you!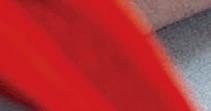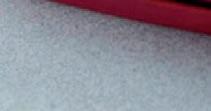 At Seaward, we've been leading the way in developing PAT testing solutions for over 35 years, with a comprehensive range of PAT testers and kits, state-of-the-art software, apps, accessories and all the training, advice & support you'll ever need.
5th Edition ready PAT testing solutions seaward.com Find out more about our PAT testing solutions and request your free 1-2-1 online demo of any tester at seaward.com/FMJ or call 0191 587 8759 FREE 1-2-1 online demonstrations available.
kpm media Unit 1 Mill Place, Platt Business Estate, Maidstone Road, Sevenoaks, Kent TN15 8TB Tel: 01322 662289
Editor Sara Bean sara.bean@kpmmedia.co.uk
Assistant Editor & Social Media Development
Sarah O'Beirne sarah.obeirne@kpmmedia.co.uk Tel: 01322 476815
Director & Designer Warren Knight warren.knight@kpmmedia.co.uk Mob: 0780 1947757
Sales Director Danny Grange danny.grange@kpmmedia.co.uk Mob: 07867 418994
Business Administrator Sami Smith sami@kpmmedia.co.uk
Accounts Trish Boakes accounts@kpmmedia.co.uk
Group CEO Nigel Copp nigel.copp@kpmgroup.co.uk
Editorial steering committee
Alan Hutchinson, Facilities Director, Howard Kennedy LLP
Charles Siddons, Head of Operations, NHS Property Services
Darren Miller, Head of EMEA Facilities Operations, PayPal
Ian Wade, Head of UK Estates, British Medical Association
Lucy Hind, Senior FM Lecturer, Leeds Beckett University
Marie Johnson, Head of Workplace & Wellbeing, Nominet
Russell Wood, Facilities Manager at Dentsu Aegis Network
Russell Burnaby, Head of FM, Regeneration and Environment, Brent Council
Simon Francis, Principal Lead, Estates and Masterplanning, ZSL
Simone Fenton-Jarvis, Workplace Consultancy Director at Relogix
Stephen Bursi, Facilities Lead, BAE Systems
Stephen Vagg, Head of Estates and Strategy, National Express Group PLC
Vicky Thorp, Head of Facilities Management, CLSH Management
kpm media adopts a sustainable policy of using paper from managed forests. Printed in the UK by The Gemini Print Group www.gemini-print.co.uk
The publisher does not necessarily agree with the views and opinions expressed by contributors. No material may be reproduced in part or whole without written permission from the editor. Editorial contributions are accepted on an all-rights basis only. Letters to the editor may be published in their entirety or in edited form and remain the property of kpm media. While due care is taken to ensure the accuracy of information contained in this magazine, the publishers cannot be held responsible for any errors in editorial articles or advertisements. Subscriptions are available to non-qualifying and overseas readers at £120 p.a. (UK), £160 p.a. (EU countries) and £240 p.a. (overseas-other).
this month...