Common Assessment Framework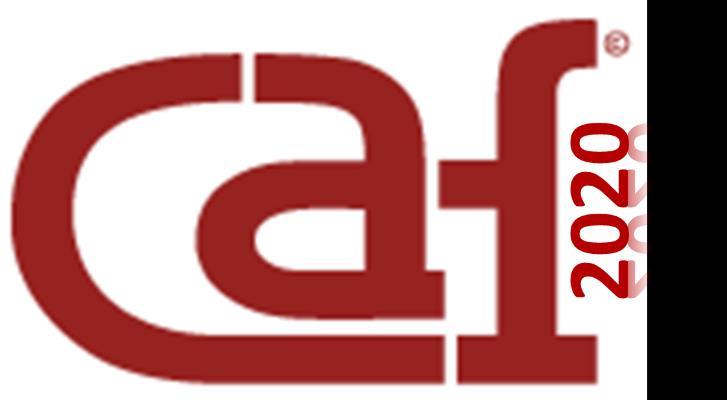 The European model for improving public organisations through self-assessment
Table of contents Foreword 4 I General introduction............................................................................................................ 5 II What to evaluate: the assessment framework................................................................ 11 Criterion 1: Leadership 14 Criterion 2: Strategy and Planning 19 Criterion 3: People 24 Criterion 4: Partnerships and Resources 28 Criterion 5: Processes 35 Criterion 6: Citizen/Customer-oriented Results ....................................................................... 40 Criterion 7: People Results 43 Criterion 8: Social Responsibility Results 47 Criterion 9: Key Performance Results 50 III How to evaluate: the scoring system............................................................................... 53 IV Guidelines for improving an organisation using the CAF............................................. 60 V The CAF external feedback............................................................................................... 71 VI CAF glossary....................................................................................................................... 72 ANNEX: Structure CAF 2013 versus CAF 2020 92 Acknowledgements...................................................................................................................... 94
Foreword
The European Public Administration Network (EUPAN) is an informal network of the DirectorsGeneral responsible for public administration in the Member States of the European Union, the European Commission (EC) and observer countries. The network works together for high-quality public services and public administrations in Europe
The relevance of EUPAN is in its forward-looking and knowledge-sharing role for public administration challenges at the national and European levels. The Common Assessment Framework (CAF) is the most visible product of the network, with clear impact on how we assess and improve the quality of public administrations in Europe. The use of the model has also spread outside Europe, so the impact is even wider. In 2019 there are about 4.100 registered CAF users in European and Non-European countries.
The new CAF2020 is the fifth version of the model. The core of the model is based on a proven CAF model that was launched in 2000. The CAF is the first European quality management tool specifically tailored for and developed by the public sector itself. It is a general, simple, accessible and easy-touse model for all public sector organisations. It deals with all aspects of organisational excellence and drives for continuous improvement. The CAF model has now been revised and fine-tuned in order to better respond to the development and evolutions in public management and society. The updates of this CAF2020 version mainly deal with digitalisation, agility, sustainability and diversity.
This new version is the result of the intensive collaboration between the National CAF Correspondents of the Member States of the European Union. A core group undertook the main task of revising the CAF. We take this opportunity to thank especially Austria, Belgium, Finland, Italy, Poland and Portugal, supported by the European CAF Resource Centre at the European Institute of Public Administration (EIPA) The process was also strongly promoted by the EU Presidencies of Estonia, Bulgaria and Romania.
Ultimately, quality public administration and its services are assessed by their impact on the quality of life for people. The purpose of the CAF model is to guide public organisations to reach the best possible outcomes.
There is an active community around the CAF model. While the National CAF Correspondents network is in charge of keeping the model strong and up to date, the wide user network is the one creating the concrete effects of using the model in their organisations. Their expertise and knowledge is shared in European CAF Users Events and other occasions where 'Friends of CAF' meet. Thousands of organisations have already adopted the model and proved that it works; hundreds of people gather together in the European events. With this revised version of CAF2020 we warmly invite everyone to join this CAF community!
The EUPAN 5 Secretariat1 November 2019 (Croatia, Finland, Germany, Romania, European Commission)
1 The EUPAN 5 Secretariat operates on a rotating basis and is always formed by the current presidency together with the previous one, the two following presidencies and the European Commission
FOREWORD 4 18.11.19