Real MenMagazine
Edwin Hubbard Jr.
Bridging The Gap For Our Youths September Issue
T
Through the expansion, we've created 100 Black Men Chapters that delivers unique programs that address specific needs in local communities. Through 57 years of testing, we've created the 100's successful model. A proven blueprint for mentoring and developing young people into future leaders by surrounding themselves with a positive network and giving them the opportunity that they may not have thought was possible.
2 Real Men Magazine
Our ongoing commitment to continuously improve and implement our programmatic initiatives is what drives us. Helping shape our mentees realize their potential by showing them how to be successful and significant, stressing the importance of obtaining and applying education, and providing them the tools that empower them for self-sufficiency, cultivated civic, and business leadership
ABOUT US
Committing ourselves to personify the type of people our children will look up to and emulate, we embrace the immense responsibility we have to our mentees and our communities. Providing these children another choice in life by being around likeminded individuals who have similar aspirations and goals.
he 100 Black Men of America, Inc. is recognized as the nation's top African American led mentoring organization. Every AfricanAmerican person should have the ability to create the life they've always wanted and that's what The 100 Black Men of America, Inc. provides.
As we have grown The Network of 100 Black Men of America, Inc. more companies and programs have been formed to assist in delivering the education and empowerment needed to change the course of these children's lives. This is done through the 100's Four For The Future focus areas; Mentoring, Education, Health & Wellness, and Economic Empowerment.
REAL
3 Real Men Magazine
REAL MEN
GIVING REAL TIME
4 Real Men Magazine
5 Real Men Magazine
Each of the four were selected based on their demonstrated commitment to give back in a holistic way that addressed the educational, social, emotional, and cultural needs of youth in their own communities. They put their hands to the plow and did the hard work necessary to establish a foundation for a network of Chapters in their infancy, which today is an international nonprofit organization that positively impacts more than 125,000 youth across the United States and abroad. Throughout our history, the leadership of 100 Black Men of America, Inc. has been impeccable. The men chosen as national leaders all have contributed to the growth and strength of the organization. Their unique contributions have helped The 100 to become one of the premiere mentoring organizations anywhere. Consider the impact each leader has made. On May 27, 1987, in Atlanta, Georgia, this newly formed mentoring organization held its first national conference and introduced itself to the nation. Noted speakers included the late Alex P. Haley and the late Honorable Maynard H. Jackson.
6 Real Men Magazine
he overall concept of "The 100" began in 1963 in New York City when a group of concerned African American men began to meet to explore ways of improving conditions in their community. These visionaries included businessmen and industry leaders such as David Dinkins, Robert Mangum, Dr. William Hayling, Nathaniel Goldston III, Livingston Wingate, Andrew Hatcher, and Jackie Robinson. On October 2, 1986, representatives from 100 Black Men Chapters converged in Washington, DC, for a final meeting to establish a national organization. During previous meetings, they determined the structure, governance and model that would provide the most effective physical and financial resources to support the communities and Chapters. At the final gathering, the organization's name – 100 Black Men of America, Inc. – was unveiled and attendees elected four accomplished, professional men from within their ranks to serve as its first and founding officers.
T
On May 27, 1987, in Atlanta, Georgia, this newly formed mentoring organization known as 100 Black Men of America, Inc., held its first national conference and introduced itself to the nation. Noted speakers included the late Alex P. Haley and the late Honorable Maynard H. Jackson.
The FoundationofaLegacy
100 Black Men of Greater Cleveland Inc. 13815 Kinsman Road Cleveland, OH. 44120 (216) 354www.100blackmencle.org0896
Lee
BOARD OF DIRECTORS
Dr. Ernest Smoot, Co Chair
Membership Chair
TysonEdwinBrandonBurrowsCurryHubbardJr.DarianJohnsonMitchell,EsqDr.ErnestSmootJamesW.WadeIII
National Chairman
Thomas W. Dortch, Jr.
Midwest District Representative James Duke 100 Black Men of Greater Cleveland, Inc. Leadership
BOARD
Health & Wellness
Rodney L. Brown
Communications & Public Relations, Chair
Education, Chair Grady Burrows
7 Real Men Magazine
James W. Wade III
Mentoring
Bilal S. Akram, Chair
V. Fields Jr. DirectorDirectorGregoryChairmanLockhartViceChairmanBrettHortonEsqSecretaryofFinanceLucienBlackwellAnthonyPeeblesofDevelopmentRobertIvoryDirectorofPrograms
Economic Empowerment
Grady
Darian Johnson, Chair
Marvin Ferguson, Chair
COMMITTEE CHAIRS
Vacant
James W. Wade III
The Real Men Magazine is the official publication of The 100 Black Men of Greater Cleveland Inc. Chapter. For any questions or feedback about the publication contact us info@100blackmencle.orgat www.100blackmencle.org
James W. Wade III
Rhonda Crowder
Darien Johnson
LAYOUT DESIGN
Earl Williams
Rodney L. Brown Brandon ChristopherCurryHowseFranklinMartinRetanioRucker
VOLUME 1, ISSUE 5
EDITORIAL DIRECTOR
CONTRIBUTERS
RealToMeninfo@100blackmencle.org FREE REAL
JW MEDIA ENTERTAINMENT
Christopher Howse
PHOTOGRAPHERS
To get the online issues of Men Magazine send email to info@100blackmencle.org FREE REAL MEN MAGAZINE The Voice of The 100 Black Men of Greater Cleveland Inc.
Keep your eye out for some new and exciting programs from our
regards,
SincerestChapter.
We are focused on empowering the youth and the community by providing services and workshops centered on Mentoring, Education, Economic Empowerment, and Health & Wellness. This is known as our "Four for the Future" initiative, which guides the concept of "Mentoring the 100 Way Across a Lifetime".
Letter from the Chairman
This year, we will build on the incredible work we do in mentoring and education; and launch innovative financial literacy, home ownership, and entrepreneurship initiatives to support economic empowerment. We will have our annual Black Tie Scholarship & Awards Gala in December, honoring some of Cleveland's best.
The 100 Black Men of Greater Cleveland, Inc. is committed to the growth and development of America's youth, "Creating Opportunities and Changing Lives." Our commitment is reflected through our site locations providing onsite mentoring, STEM initiatives, health and wellness education, and economic development programs. Our motto is "Real Men, Giving Real Time." Our objective is to be the premier volunteer mentoring organization for African-American youth throughout the Greater Cleveland Area.
10 Real Men Magazine
The 100 Black Men of the Greater Cleveland, Inc. was founded in 1997, and this year marks our 25th Anniversary. Our mission is to improve the quality of life within the Greater Cleveland area and beyond by advancing African Americans' social, economic, health, and educational progress. Our Chapter includes members who are known established leaders in their chosen fields, including business, government, education, medicine, law, and technology – to name a few.
One of my many joys in working with 100 Black Men is the concentrated focus of all our members to work without pause to serve our community. As the president of 100 Black Men of Greater Cleveland, I am excited about our direction and the goals we aim to achieve in 2022. I understand there is no "I" in TEAM, and the only way we continue to grow is through the strength we pull from each member, who has committed their time, energy, and skills to serve our mentees and mentors.
11 Real Men Magazine
12 Real Men Magazine
13 Real Men Magazine
14 Real Men Magazine Do what builds a future.better Dollar.Bank We are proud to support 100 Black Men of Greater Cleveland, Inc. Equal Housing Lender. Member FDIC. Copyright © 2022, Dollar Bank, Federal Savings Bank. CMD251_22
A conference can highlight your work year if you make the most of it. If you don't already, learn to love meetings. They can provide you with all kinds of opportunities and great experiences. Plus, they can make your job more enjoyable and who wouldn't love that?
You are growing a relationship when you recognize someone for the valuable expertise they share at a conference. These presenters will appreciate you taking the time, and you will gain relationship equity with them. They will, most likely, email you back, and thank you. Now, you can re-email them and tell them you will make sure you introduce yourself in person when you see them at the event.
Conferences and events offer prime networking opportunities; if you're not intentional about it, you might miss many ways to make new contacts and get the word out about your business. Now, I am not saying walk in the room with a bullhorn, brag to everyone who you are, and make it all about you. You always want to be sure to network with three people at an event: the speaker, the event host/organizer, and the person doing registration and sign-in. The person at the front door sees everybody, including their name, is usually aware of where the host is and can point you in their
People are different in so many ways and do business in many different ways. There can be various strategies for approaching any element of business. Why reinvent the wheel when you can meet with peers and find out what they've learned through trial and error and what they've found to be best practices?
Our mentality at business events and conferences is often that we're there to take away something, whether it is information, education, or free samples, while overlooking the potential for making connections that will further our endeavors down the road.
Plus,direction.itjust starts you off positively as you enter the room. You're not a movie star hitting the red carpet. Your goal isn't to make a grand entrance but to leave a wake of happy people behind you. All successful business people need to be skilled at networking if they want to establish new business relationships. If you've been to conferences, seminars, and other types of business events, no doubt you'll have encountered numerous people who have been able to work a room. For some, it just comes naturally. They have that type of personality to work in a room. In other words, they seem to be able to introduce themselves and talk with strangers effortlessly, which, in turn, can open up business opportunities for them down the track.
Letter from the Editor
15 Real Men Magazine
James W. Wade III Editor
Health and Wellness, and Leadership Development. The organization has created programs that provide an environment where young people are encouraged and motivated to achieve.
Our young people receive information that aids in their maturing into practical, selfsufficient, and responsible shareholders in the Economic and Social dynamics of their communities.
he 100 Black Men of Greater Cleveland, Inc. relies on the support of members, individuals, volunteers, private foundations, and corporations to carry out its mission. Your contribution will make a difference in helping the 100 empower students while building stronger communities. The programmatic pillars of the 100 are Mentoring, Education, Economic Empowerment,
Make a Charitable Donation Today!
The organization has over 100 chapters located in the United States, Africa, England, and the Caribbean. There are over 10,000 members who include educators, corporate executives, physicians, attorneys, entrepreneurs, and men from numerous other professions.
We appreciate any gifts that will help us continue to fulfill our purpose and mission
Donate through Cash App at: $100BMOGC
T
Our organization is a 501(C)(3) and is recognized as the nation's top African American led mentoring organization.
HELP OUR STUDENTS IN OUR MENTORING
16 Real Men Magazine
17 Real Men Magazine
STUDENTS WHO PARTICIPATE MENTORING PROGRAM
HEALTHEDUCATION&WELLNESSFOUR FOR THE FUTURE
18 Real Men Magazine
19 Real Men Magazine
ECONOMICMENTORINGEMPOWERMENTFUTURE SECTION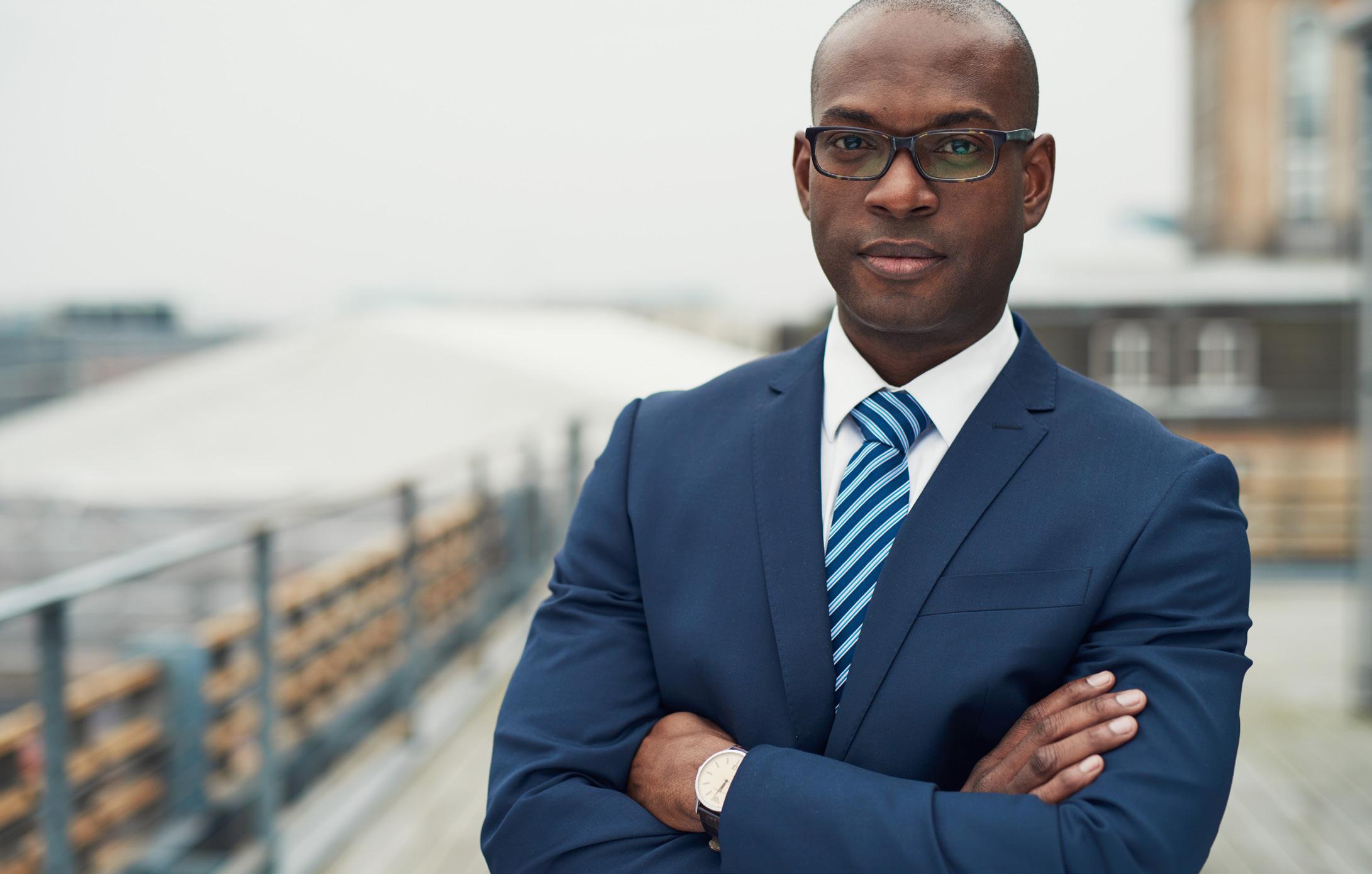 20 Real Men Magazine
21 Real Men Magazine
22 Real Men Magazine EDUCATION
100 Black Men of Greater Cleveland, Inc. Participated with Clapping In Students
23 Real Men Magazine
24 Real Men Magazine
MENTORING Enjoying A Game
25 Real Men Magazine
A Day At The Zoo With Our 100 Mentees
26 Real Men Magazine MENTORING
27 Real Men Magazine
MENTEE'S GOT A CHANCE TO PARTICIPATE IN A CONVERSATION FOR CHANGE AND TO SEE THE CLEVELAND BROWNS PRACTICE
MENTORING
28 Real Men Magazine
The 100 Black Men of Greater Cleveland Inc. had an opportunity to take our mentees to the Cleveland Browns training camp on August 15 to listen to another conversation for Change at the CrossCountry Mort gage Campus. As part of the CL3 Alliance's Conversations for Change series, they invited them to hear a panel discussion following the Cleveland Browns Training Camp.
29 Real Men Magazine
30 Real Men Magazine
31 Real Men Magazine
32 Real Men Magazine
As a member of New Bridge's management team, I am respected as a critical voice in development, diversity, equity, inclusion, and belonging.
President; EH Inspires LLC, Founded in 2019, I serve as the president of a small firm that has consulted both International and local companies in matters of DEI, Unconscious Bias, and Emotional Aptitude spaces. EH Inspires, put, helps individuals turn strikes into experiential assets.
A 100 Black Men member Since 2016, Board Member Since 2018. "At my core, I feel a deep sense of pride in giving back and helping others, particularly those who look like me, become the best versions of themselves," said Hubbard. As a young black professional man and millennial, He has a profound sense of pride in being someone many, including his children and other youth, can be proud to look up to. "I strive to be someone who represents black excellence and can inspire and elevate those coming behind me," said Hubbard.
Hubbard Jr. is unapologetically a Christian, husband, father, Omega man, nonprofit professional, entrepreneur, and someone who loves his community.
Edwin Hubbard Jr. Building A New Bridge in Cleveland, Ohio
Vice President of Development; New Bridge Cleveland, As the Vice President of Development for New Bridge, I oversee the growth and sustainability of the organization by cultivating critical relationships among alums and corporate and individual donors. Additionally, I am responsible for grant writing, fundraising events, and securing partnerships within the healthcare, workforce development, and education sectors.
Edwin
How Has Your Experience Prepared You for This Role?
RM: Tell us about your job.
33 Real Men Magazine COVER STORY
An essential skill set at the very core of my role as VP of Development is my ability to create meaningful, sustainable relationships. This skill alone has transcended my career and has allowed me to make a more significant impact in my community. Life experience has taught me that we live a limited life with minimal impact when we operate only as individuals. When we genuinely engage and connect with others, the world benefits.
To that end, He was taught earlier in his professional career about the importance of leveraging his brand. "To me, this meant working hard and establishing an exceptional work product, understanding my value-added proposition and aligning my personal and professional goals with my current career path. I've always been someone who knew who they were and have always been relentless in pursuing my goals," Hubbard shared. He was also taught that all support given to him must be passed on to the next generation. As a member of Omega Psi Phi Fraternity Inc. (Xi Chi Chapter; Akron, OH), He has the distinct honor and privilege of working beside men who place the organizations Cardinal Principles of Manhood, Scholarship, Perseverance, and Uplift at the forefront of everything they do. He is proud to serve alongside brothers as they strive to become and work to create the next generation of Bishops, Doctors, Professors, and Scientists.
What Is Your Greatest Strength?
My greatest strength is my faith in God and resilience to remain after the struggle. No matter the
hardship I have endured in my life, I have never lost my faith or let hard times determine my outcome. I will continue to stand and fight for what I believe in. What significant challenges and problems have you faced in life?
I like to think of my life as the ultimate comeback story. Although I was fortunate to be raised by great parents and grew up in a reasonably good community, school was always a struggle for me. Like many other black children, I felt out of place and not very connected to my educators, who mainly didn't look like me. So, although I made it through school, graduated, and went to college, I considered myself at that point to be very average. College for me earlier on was no different. Being a first-generation student, I can honestly say at that time, and I did not understand nor appreciate the opportunity I had in front of me.
How did you learn about the 100 Black Men organization?
34 Real Men Magazine
In 2013, I met Grady Burrows (a veteran member of 20+ years) and a board member of the nonprofit I had worked for. Grady was a professional, a mentor, and someone I highly regarded, so when he invited me to attend my first 100 Gala, I had to see what it was all about. I remember seeing a big group of black professional men in white tuxedo jackets and hearing about all the phenomenal mentoring they had been doing around town. I remember saying, "I need to be a part of this group ."I joined the 100 in 2016 and have been active ever since.
I remember receiving a letter at my parent's house (of all places) in 2008 from Cleveland State University that told me, "Due to the unsatisfactory academic performance, I had been suspended ."In all honesty, I was devastated. I remember talking to an Ombudsman to determine what needed to happen for me to be reinstated. I remember being told that I needed to spend a year at a community college, earn at least a 3.0 cumulative, and at that point, I would be eligible to return. At this point in my life, I was living alone, struggling, and working the night shift in a dead-end job as a security officer for a company
that could care less that I wanted to return to college. I worked overtime all that summer, saved up some money, and decided to enroll in Tri-C. Over the next year, I worked full-time, went to school full-time, and earned a strong enough cumulative GPA (3.2) to be accepted into CSU, but I still had one problem, I didn't have the money to pay tuition.
35 Real Men Magazine
I often tell people about my career "that there is no worse feeling than knowing who you are and what you are capable of becoming, but simply allowing yourself to settle. I had gotten to a point where I had come too far to go back but hadn't done enough to move forward. Over that next year, I worked countless overtime hours, saved money, and transferred sites to The Cleveland Institute of Art, where I was a Shift Supervisor. In Fall 2010, I reenrolled at Cleveland State University and changed my major to Nonprofit Administration. Under the direction of God, the support of my family, and
I didn't fully appreciate my parents' sacrifices to afford me a collegiate education. I didn't realize how difficult it would be to recover from failure if I hadn't done well in classes, and I didn't know how hard obtaining an education would be if I was forced to have to provide for myself. Well, wouldn't you know, that's precisely what happened.
The Greater Akron Chamber's 30 For The FutureLeadership2018
Cleveland 40 Under 40 Class of 2019
The Cleveland Professional's 20/30 Club Class of 2020
hard work, I graduated a few years later, in 2013, and never looked back. I could tell you about every position I've held as a professional, but instead, I'll give you a few of my career highlights.
36 Real Men Magazine
Kaleidoscope Magazine's 40 Under 40 Club Class of Torchbearer's2014
Akron- Selected as a member and later Class President of it's Signature Program (Class Crain's#35)
Akron- Selected as a member of the Class of 2017
As an individual, I'm down to earth; I enjoy spending time with my family, the Bruhz, and my friends and doing community service. I love music (mainly hip-hop and 90's R&B), collecting sneakers (Jordan's and Yeezy's are my favorites), and mentoring/coaching youth. I occasionally play video games (Madden and 2K on PS5), and I love to have fun.
My hobbies include golf, coaching youth baseball and basketball, traveling to different countries, public speaking, reading, and attending sporting events. I am also a diehard Brown, Cavs, and Guardians Fan.
Do you have any hobbies?
Although I would be the first to tell you that my career achievements are less about how exceptional I am as a person and more about the impact I have left on others who have supported me, I would be remised If I didn't tell you about the power of my belief and God and the favor he has given my life and also what it feels like when we are who we always knew we could become.
Can you share a little bit about yourself?
Family is a significant part of who I am and strive to become. Much of what I do is for them and the legacy I wish to create. My family consists of my wife Siobhan of 8yrs, our two sons, Edwin III (7) & Ezra (3), and our dog Laya. As a family man, I enjoy traveling, spending time, playing with, and coaching my sons in baseball, basketball, and football. You will always catch me front and center to support my boys in anything they do. I can honestly tell you I'm blessed to have the family I do, and I look forward to every moment we spend together.
Black
37 Real Men Magazine
Code
What's your vision as a 100 member?
Could you tell us about your family?
M Magazine- Young Professional Profile (February 2022)
Professional Magazine- Professional Profile (Summer 2022)
As a 100 member, my vision is simple- I want us as black men to continue setting a positive example while helping this next generation of youth particularly black boys become the best versions of themselves.
Sales and Marketing ExecutivesExcellence in Achievement Award 2021
National
38 Real Men Magazine
LEADERSHIP AWARD: Mr Al Grimes Director Cuyahoga County Fatherhood Initiative
EDUCATION: Ayesha Bell Hardaway, J D Associate Professor of Law, CWRU School of Law
HEALTH & WELLNESS: Ms Jazmin Long President & CEO, Birthing Beautiful Communities
CEREMONY:
TICKET PRICE: $175 MEMBER TABLE: $1 750 Members Only
HONOREES:
RISING STAR AWARD: Mr Antwan Steele Founder Student Navigation Inc
THE LARRY HINES FOUNDER'S AWARD: The Honorable Michael L Nelson, Sr Judge, Cleveland Municipal Court
LOCATION:
InterContinental Cleveland Hotel 9801 Carnegie Avenue Cleveland, Ohio
7:00 P.M. Dinner and Program
ECONOMIC EMPOWERMENT: Ms Ariane B Kirkpatrick President and CEO, The AKA Team
MISTRESS AND
TIME: 6:00 P M Reception
MENTORING: Mr George P Golden Director, Closing the Achievement Gap, CMSD
MASTER
Mrs Kenya Brown - WZAK OF Mr. Michael Head Comedian
DATE: Saturday, December 10, 2022
39 Real Men Magazine
100 BLACK MEN OF GREATER CLEVELAND BLACK TIE SCHOLARSHIP & AWARDS GALA
TRAILBLAZER AWARD: Mr Lonnie Coleman President, Colemansphon
www 100blackmencle org
BLACK EXCELLENCE AWARD: Alpha Phi Alpha Cleveland Alpha's
40 Real Men Magazine
41 Real Men Magazine
minutes. I'll never forget that feeling that I had so many years ago and it lingers in the back of my mind when I'm working on my equipment or my customers.
Let me share a few tips that might help you along your way.
To backup or not really isn't the question. Every-one should have at least two different forms of backup. It doesn't matter whether it's for personal usage or business usage. Failure to properly backup critical files could lead to catastrophe.
I've been in the technology space for quite some time. I've heard countless stories about lost data. It's equivalent to someone taking something from you. A stolen car, a home invasion, a break in. I don't want to seem overly dramatic but imagine that you have 20 years of your children's pictures in your computer. Imagine that you have all of your business financials, your business plan, employee records. Close your eyes and think of all of the PeeWee League games, the family reunions, the AAU Tournaments, the birthday celebrations and all of the other unforgettable Kodak moments that are tucked away on your cell phone, laptop or your desktop computer. Imagine that one day your hard drive decides that it's tired and doesn't want to work anymore. Imagine that your equipment has been compromised and your data is encrypted or locked
due to Ransomware. If only you had a crystal ball and you knew some actions to take before the Well,loss.
if none of the aforementioned issues have occurred and you've been blessed to avoid such things, you've been extremely lucky. I still encourage you to create a backup plan. There are so many different backup solutions and strategies that we could discuss them for days, but let's start with a few of the simplest and then I'll discuss a few more complex solutions.
You wouldn't waste your time moving a couch, a television or a stove. Those items can be easily replaced.
42 Real Men Magazine
– Benjamin Franklin
Imagine that your house was on fire. However, you had 30 minutes to safely retrieve a few items. Think about what you would retrieve in such a short amount of time. Ok, you would gather some family photos, important legal documents, possibly some jewelry, etc. Many of those items are irreplaceable or would be very difficult or time consuming to replace.
Tech Nuggets from The Black MacGyver To Back Up, That is the Question
If you Fail to Plan, you are Planning to Fail
To Back Up, or Not
I remember typing a 15-page paper for a college assignment. I had already written the paper by hand but as I was typing, I started adding some great thoughts and insertions into it. The creative juices were flowing and I was literally in the zone! As I remember it, this paper was some of my best work and worthy of an award! Well, the power in my dormitory went out for 5 seconds. My desktop computer also lost power for 5 seconds. And in the blink of an eye, all of that work was lost. I was in panic mode. Surely some of that document was saved? I scrambled and tried to recover the document but to no avail. It was gone. Sure, I still had the hand written paper but all of those special insertions that changed my paper from "good to great" had been lost. I changed the settings in my Microsoft Word application to auto save my files every 5
Howse Bytes
by Christopher Howse
43 Real Men Magazine bringing you technology for the future IT Consulting | Staff Augmentation | Training | Project Management Cybersecurity | Low Voltage Installations | Supply Chain 5247 Wilson Mills Road #233 | Cleveland, Ohio 44143 | 216 352 4282 | chowse@howsesolutions.com we have an in-depth understanding of emerging technologies HOWSE SOLUTIONS technology solutions that work businessand their commercial applications for your Certified Minority Business Enterprise (MBE/DBE)
44 Real Men Magazine
45 Real Men Magazine
Cosmo Danielly, Financial Advisor
Get the coverage you need in 10 minutes or less with our seamless, all digital experience. TerEquitablem-in-10 SM 1 Source: https://www.iii.org/fact statistic/facts statistics life insurance#Life%20insurance%20ownership 2 Source: https://www.limra.com/en/newsroom/news releases/2021/study finds covid 19 spurs greater interest in life insurance/ Term in 10SM may not be available in all jurisdictions. Some states may vary the terms and conditions. A life insurance policy is backed solely by the claims paying ability of the issuing life insurance company. It is not backed by the broker/dealer or insurance agency through which the life insurance policy is purchased or by any affiliates of those entities, and none makes any representations or guarantees regarding the claims paying ability of the issuing life insurance company. Term in 10℠ is issued by Equitable Financial Life Insurance Company (New York, NY) and is co distributed by Equitable Network, LLC (Equitable Network Insurance Agency of California in CA; Equitable Network Insurance Agency of Utah in UT; Equitable Network of Puerto Rico, Inc. in PR), and Equitable Distributors, LLC. Securities offered through Equitable Advisors, LLC (NY, NY 212 314 4600), member FINRA, SIPC (Equitable Financial Advisors in MI & TN). Annuity and insurance products offered through Equitable Network, LLC. Equitable is the brand name of the retirement and protection subsidiaries of Equitable Holdings, Inc., including Equitable Financial Life Insurance Company (NY, NY); Equitable Financial Life Insurance Company of America, an AZ stock company with main administrative headquarters in Jersey City, NJ; and Equitable Distributors, LLC. Equitable Advisors is the brand name of Equitable Advisors, LLC (member FINRA, SIPC) (Equitable Financial Advisors in MI & TN). The obligations of Equitable Financial and Equitable America are backed solely by their claims paying abilities. AGE 4749581.1(5/22)(Exp.5/24)
Term life is the simplest and most cost effective type of life insurance available. And now it's available in a new way. Equitable Term in 10℠ is simple, flexible life insurance that features an all digital experience in just 10 minutes or less. That means no exams, waiting or hassles. To learn more or get a Term in 10℠ quote, call or scan the QR code below.
Did you know that nearly half of all Americans don't have any life insurance protection?1 If you have family or loved ones who would have a tough time financially if something were to happen to you, it might be worth considering. After all, 42% of Americans would have trouble paying their bills within 6 months if the primary breadwinner in their family were to die unexpectedly.2
1001 Lakeside Ave E. Suite 1650, Cleveland, OH 44114 m. 330.802.4083 | o. Cosmo.Danielly@equitable.com216.615.7459|www.equitable.com
46 Real Men Magazine
47 Real Men Magazine FRIENDLY INN SETTLEMENT, INC.
t
Y
F
S
2386 Unwin Road Cleveland, OH| 216 431 7656 | www.thefriendlyinn.org CULTIVATING, PLANTING, NUTURING
e
P r o g r a m Ps r o g r a mr o r a m s t e p F o r w a r d 5 S t a r H e a d S t a r t P r o g r a Sm p o r w a r d S t a r e a d a r t r o g r a Sm e p F o r w a r d 5 S t a r H e a d S t a r t P r o g r a m o o d P a n t r Fy o o d P a n t r Fy o o d P a n t r y o u t h P r o g r a m Ys o u t h P r o g r a m Ys o u t h P r o r a m s M o m s F i r s Mt o m s F i r s Mt o m s F i r s t
P a r e n t s a s T e a c h e r Ps a r e n t s a s T e a c h e r Ps a r e n t s a s T e a c h e r s H e l p M e G r o Hw e p M e G r o Hw e l p M e G r o w M o m s Q u i t f o r T w Mo o m Q u i f o r T w Mo o m s Q u i t f o r T w o G e r a l d i n e B u r n s B e h a v i o r a l H e a l t h S e r v i c e Gs e r a l d i n e B u r n s B e h a v i o r a l H e a l t h S e r v i c e Gs e r a l d i n e B u r n s B e h a v o r a l H e a t h S e r v c e s C o m m u n i t y B a s e d S e r v i c e Cs o m m u n t y B a s e d S e r v i c e Cs o m m u n i t y B a s e d S e r v i c e s R o s i e ' s G i r l Rs o i e ' s G i r lo s i e s G i r l s M Y C O MM Y C O MM Y C O M
The
from the Taste of Black Cleveland will go back to the Black chefs/owners to cover costs to participate in the event and benefit the Cleveland NAACP and The Cavaliers Community Foundation. The much-anticipated event welcomes the top Black chefs/owners of local Cleveland restaurants, food trucks, and catering businesses for a night of good eats and cultural celebration. Chefs will prepare their signature dishes for guests to sample and vote on, with prizes awarded to the winning participants. Local Black mixologists and musicians will also provide drinks and entertainment for the night. The mixologists compete for the People's Choice Drink of the Night presented by Hennessy. The
48 Real Men Magazine
Cleveland Cavaliers, Cleveland NAACP, The Real Black Friday, and Aramark, in partnership with the NBA and Hennessy, presented A Taste of Black Cleveland: The Food Showcase 4.0 on August 18th at Rocket Mortgage FieldHouse. After very successful events in 2017, 2018, and 2020, the celebration returned. 100 Black Men of Greater Cleveland LaRese Purnell, who founded The Real Black Friday worked tirelessly with other organizations to make it a success.Allproceeds
Gourmet Gent Culinary Services & Supply Co. Vitiman Kandie LLC Grille YumVillage55 Cleveland ZanzibarKafela Soul Fusion - Downtown Black Box Fix Pearls Kitchen Sauce the FloodsVeganClevelandCityMonfongoVickieUrbanSeafood
Squash the Beef Filter Experience
26 Black Owned restaurants under one roof @ rocketmortgagefieldhouse. What a fantastic evening for the Taste of Black Cleveland 4.0! Congrats to all the restaurants that participated; the food was excellent, and to all of our winners, congrats again.
List of the 26 restaurants that participated: Bite Creole Kitchen Next Level Caterers Blasian DVTOGOSmokyChefPittmastersFusionBBQErok'sKitchenSweetSoulMOBILE
CATERING
49 Real Men Magazine
total experience is $85 and includes access to food and drink tasting from 20+ local Black chefs and six local Black mixologists. The ticket also includes a vote in the contest for top participants, the opportunity to win exclusive prizes and experiences, and a ticket to an upcoming Cavs game for the 202223 season. A general admission ticket will also be available for $45 and includes buffet-style appetizers from past Taste of Black Cleveland winners, a ticket to an upcoming Cavs game for the 2022-23 season, and a chance to win a selection of prizes and exclusive experiences.
1st Place Grille55
2nd Place Vegan Vybez
3rd Place The Filter Experience
Remember to go out and support their physical locations and even hire them to do some catering. These businesses need your continued support as they strive to be staples in our community!
The Haunted House Restaurant Furahi: A Taste of Home UJerk Caribbean Eatery Goodfellas BBQ Vegan Vybez LLC
50 Real Men Magazine
51 Real Men Magazine
The event, dubbed Cleveland Blacks in Photojournalism, included a talk by co-author Black and recognition of several photographers in various media, including Eric Benson, Rodney Brown, Natasha Herbert, Freder ick Johnson, Amanda King, Mychal Lilly, Charles J. Pinkney, and Emanuel Wallace, and 100 Black Men's of Greater Cleveland, Inc. photographer Rodney L. Brown and videographer GregoryphotoLockhart.by:Rhonda Crowder
52 Real Men Magazine
On September 1, 2022, the "Celebrating Blacks in Photojournalism" event was held at the Cleveland History Center from 5-8 pm. This fundraiser benefits GCLEABJ. Tickets were $50. Through the Lens of Allen E. Cole is A Photographic History of African Americans in Cleveland, Ohio — suggests. It is, to be sure, what it says it is. Still, it is also a rendered account of the life of a remarkable man who documented the expanse of Cleve land's black population from a few thousand to hundreds of thousands, principally between 1922 and 1950, after which his pace began to slow.
53 Real Men Magazine
54 Real Men Magazine
55 Real Men Magazine
354 … career games it took Mitchell to reach 8,000
3.7, 4.2, 4.3, 5.2, 5.3… assists per game that Mitch ell has averaged in his first five seasons, upping the number each year.
12.4 … points per game in pick-and-roll situations, which was good for second in the league last season.
of the Month award in December 2021. Mitchell led the Jazz to a 12-2 mark with aver ages of 30.2PPG and a shooting percentage of 50.2, handing out an even 5.0 assists per contest.
10 … players on the Cavs roster that are aged 25 years or younger: Mitchell, Allen, Darius Garland, Isaac Okoro, Evan Mobley, Dean Wade, Dylan Win dler, Lamar Stevens, and Two-Way players RJ Nem bhard, and Isaiah Mobley.
13 … overall pick in the 2017 NBA Draft, out of the University of Louisville. The Cavs now have two first rounders from that draft in Mitchell and Jarrett Allen (22nd overall).
The Cavaliers shocked the NBA world and swung a trade for All-Star guard Donovan Mitchell on Friday afternoon. Here are some numbers from his first five seasons in The Association...
56 Real Men Magazine
28.3 … scoring average in the playoffs, spanning 39 games. Mitchell has made the postseason in all five of his NBA seasons.
3 … players in NBA history to have multiple 50-point games in the same playoff series: Donovan Mitchell (57 & 51 in 2020), Allen Iverson (54 & 52 in 2001), and Michael Jordan (50 & 55 in 1988). The 57 is a career-best and the third-most points ever scored in a playoff game.
25.0 … points per game that Mitchell has scored at Rocket Mortgage FieldHouse, going 4-1 in five games played in Cleveland.
2 … teams in the NBA that have three All-Stars: the Cavaliers (Darius Garland, Jarrett Allen, Donovan Mitchell) and the Golden State Warriors (Steph Cur ry, Andrew Wiggins, Draymond Green).
points, 1,500 assists, and 1,400 rebounds, the sixth player in league history to reach those numbers through that many games (LeBron James, Dwayne Wade, Michael Jordan, Pete Maravich, and Oscar
FIRSTRobinson).…Player
57 Real Men Magazine
58 Real Men Magazine
59 Real Men Magazine