Gathering great women musicians together and getting their music heard by multitudes!
Spring 2020
Issue #2
spring
2020
Jazmin
Ghent page 6
page 22
Jeannie Cheatham
table of contents
1. From the Editor by Dr. Joan Cartwright
2. Irene Robbins, International President P5
3. Features:
d Jeannie Cheatham, pianist, composer, vocalist by Mariea Antoinette P6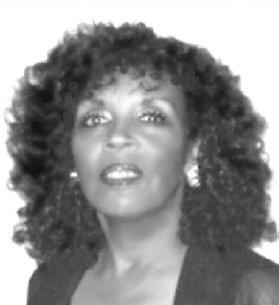 d Melba Joyce, vocalist by Diedre Johnson P8
d Sheila Firestone, composer, playwright by Elaine Bosik
d Paula Hampton, drummer by Dr. Joan Cartwright
d Lady Mack, guitarist by Dr. Joan Cartwright
d The Swingin' Lenore Raphael by Barbara Connelly P18
d Jazmin Ghent: How To Make A Musicwoman by Deborah Ghent P20
d Biggi Vinkeloe talks with Amy Bormet, pianist, producer P22
d Chantal, Pianist in Shanghai by Erin Peng P24
4. UR2.Global Call to Composers: P26
Collaborate with Dr. Amelia Kemp and Sweet Honey In The Rock
5. Short Stories:
b How I Became A Talent Agent by Gail Boyd P28
b String Player's Guide To The Universe by Randi Fishenfeld P30
b Theater Stage Playwright and Production by Mimi Johnson P32
b My Musical Journey by Linda Harris P34
b Swinging with Bassist Donald Jackson by Erin Peng P36
b Health Corner: On That Note by Lydia Harris P40
b Young Musicians: Know the Standards P42
6. A Short List of Women in Music by Jean Wald, Librarian, Deland University P43
2
P3
P10
P14
P16
Lady Mack
Sheila Firestone
Jeannie Cheatham Melba Joyce
Paula Hampton Jazmin Ghent Lenore Raphael Amy Bormet Chantal Smith
www.wijsf.org
Dr. Joan Cartwright, Executive Director
From the Editor
By Dr. Joan Cartwright
This second issue of Musicwoman Magazine is full of good information from veteran women musicians. These women have mentored me during my musical career. They bring light to the difficulties faced by women musicians, throughout the decades, and tell their stories of overcoming sexism on and off stage.
The younger women featured in this issue are courageous icons in their own right. They are making their mark despite the barriers thrown up by the diminishing patriarchal society. Women are on the move in music and these young women are at the avant garde.
As our membership grows, more students are joining our non-profit organization Women in Jazz South Florida, Inc. to collaborate with seasoned women. These students are honing their performance skills along with business acumen to be prepared to compete in the huge music market. We embrace their energy and welcome them into the fold of women in music.
It is with great pleasure that I welcome you, our readers, to the second issue of Musicwoman Magazine. Most important is the work of our graphic artist, Jodylynn Talevi, who made my life less complicated by producing a beautiful magazine. We have yet to garner the advertisement needed to make this publication a success. But we believe that this is an indelible document that will move women musicians into the limelight they deserve.
Love and music,
Dr. Joan Cartwright Editor/Publisher
3 south florida since 2007
Women in Jazz South Florida, Inc.
954-740-3398
FACEBOOK and TWITTER
Support women musicians!
Musicwoman Magazine©®™ TEAM
Publisher: Women in Jazz South Florida, Inc.
Founder/Executive Director: Dr. Joan Cartwright – divajc47@yahoo.com
Creative Director: Dr. Joan Cartwright
Executive Administrator: Mimi Johnson – mimijohnson.wijsf@gmail.com
Social Media: Mimi Johnson; Marika Guyton; Libra Sene
Editorial Staff: Dr. Joan Cartwright, Cheryl Wooding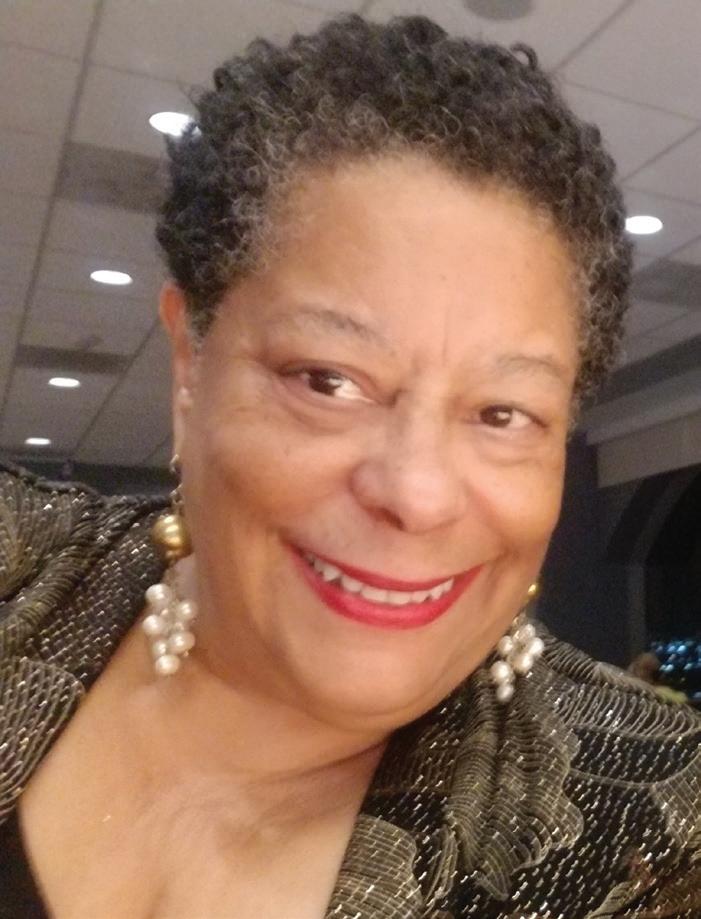 Creative Team: Lydia Harris, Jodylynn Talevi, Mimi Johnson
Contributing Writers: Irene Robbins, Mariea Antoinette, Deidre Johnson, Elaine Bossik, Deborah Ghent, Gail Boyd, Randi Fishenfeld, Jean Wald, Erin Peng, Lydia Harris, Biggi Vinkeloe, Mimi Johnson, Dr. Joan Cartwright
CONNECT
General Inquiries: info@wijsf.org wijsf@yahoo.com
Sponsorships: wijsf@yahoo.com
Musicwoman Podcast : www.blogtalkradio.com/musicwoman
Social Media: www.wijsf.org
www.musicwomanmagazine.com
www.facebook.com/groups/musicwomanmagazine
www.issuu.com/joancartwright/docs/mwmag_august2013
www.twitter.com/wijsf | www.twitter.com/musicwoman
Submissions:
DISTRIBUTION
http://www.wijsf.com/musicwomanmagazine/submissions.htm
For sale at Publix Super Markets, Barnes and Nobles Bookstores, and at wijsf.org Complimentary issues can be found year-round at select high-traffic locations and high-profile events through South Florida. Check our website and fb pages for up-to-date lists of events.
Cover photos: All photos of Jeannie Cheathan are by Meredith French
All photos of Jazmin Ghent by Nancy Jo Brown/106FOTO
Read Spring 2020 online: https://issuu.com/joancartwright/docs/musicwomanmagazine2020
Dr. Joan Cartwright, Executive Director
Dr. Joan Cartwright, Executive Director
MUSIC BRINGS JOY and TRANSFORMATION
by Irene Robbins, International President of WIJSF, Inc.
I started tinkling on the piano as a 3-year-old. Then, I was a 5-year-old getting up on stage and, at 7 years old, I was a teary eyed girl melting over making harmonies together in my first choir. It was at that moment I decided to bring that joy and sense of unity to others through teaching music.
Life led me to a degree in music and, unexpectedly, the fortunate opportunity of performing all over Europe. Teaching was not the only way to spread this love of music and spreading is still happening, today.
Joy is contagious! All the students and participants in my workshops and audiences singing and clapping with the music helped spread this love of music, transforming people from all walks of life, and promoting happiness in their lives.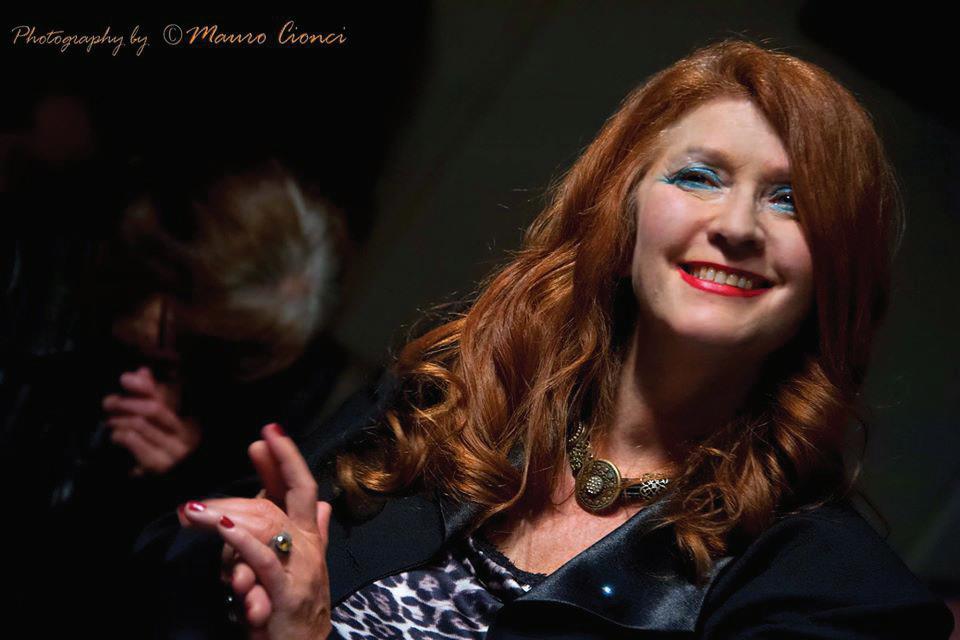 With love,
Irene Robbins
www.wijsf.org
5
All photos of Irene Robbins are by Mauro Cionci
Jeannie Cheatham
All photos of Jeannie Cheathan are by Meredith French