report annual 2022
GRAND FORKS PARKS & RECREATION FOUNDATION
GFPARKSFOUNDATION.ORG
Through the assistance of the Foundation, the Grand Forks Park District is committed to the development, enhancement, and sustainability of parks, playgrounds, facilities, programs, and activities for our community.
Established in 2007, the Foundation provides financial assistance to low-income families within recreation programs and allows the Grand Forks Park District to build and sustain life-enriching facilities. Through community donor support, we are sincerely optimistic that needs will be met, allowing parks and recreation in Grand Forks to continue through the decades.
OUR VISION: A Healthier Grand Forks
We are committed to the development and utilization of funds to progress the betterment of our community.
• Provide financial support for youth programs
• Maintain and upgrade existing facilities
• Enhance programs for children & adults
• Develop new parks and facilities
• Promote healthy decisions and opportunities
2022 LEADERSHIP & SUPPORT
Board Members
Russell Kraft, President
Cody Bartholomew, Vice President
Jordan McIntyre, Secretary / Treasurer
Greg LaDouceur
Tim Skarperud
Support Staff
George Hellyer, Executive Director
Jill Nelson, Operations & Development
Leif Larsen, Office Support
Catie Trontvet, Marketing Support
Caitlin Dahl, Marketing Support
Dear Foundation Donors and Supporters,
The Grand Forks Parks and Recreation Foundation had much to be grateful for in 2022, thanks to our generous donors and visionary supporters!
September marked 10 years of a healthier community, as we celebrated the 10-Year Anniversary of Choice Health & Fitness opening. Choice Health & Fitness and the Grand Forks Park District hosted an anniversary celebration from Monday, September 26th through Wednesday September 28th, 2022. The three-day anniversary event featured themed fitness classes, prize giveaways, fitness and social media challenges, and a lobby full of fun, games, and refreshments for members and the public alike. We cannot mention the anniversary celebration without thanking Choice Health & Fitness's amazing partners who have been a huge part of the facility's success since the inception of the IMAGINE campaign. With the continued support of our strong partnerships and the unyielding commitment of our generous IMAGINE Campaign donors, Choice Health & Fitness is honored to serve our loyal members, visitors, and the Grand Forks region. We look forward to another decade of inspiring health and happiness in our community.
We also celebrated great advancements in the Northern Valley Law Enforcement Memorial project in 2022. The Northern Valley Law Enforcement Memorial steering committee raised $400,000 to build the memorial at Optimist Park and construction began in fall 2022. A place to honor the brave Northern Valley law enforcement officers who have given their lives in the line of duty, the memorial is near completion, and a grand opening celebration was recently held on May 18, 2023.
Renovation capital campaigns were also an area of advancement this year as we were able to add acoustic improvements at Eagles / Blue Line Club Arena, and made huge strides with the Kraft Memorial Field fundraising efforts through a ND Park District Facility Grant, the facility naming rights by Oxford Realty, and a considerable donation by Blue Line Club. Thanks to key major donors and grants, we will continue our work to renovate and restore these great community landmarks in 2023.
As always, we are so grateful for your support in helping us promote healthy lifestyles through amazing facilities and programs that enhance the quality of life for our community. Thank you for another great year in 2022.
Much gratitude,
Russell Kraft
Russell Kraft 2022 Foundation Board President
June 2023
2
CELEBRATING 10 YEARS OF HEALTH & HAPPINESS
HEALTH & HAPPINESS Inspiring
CHOICE HEALTH & FITNESS
CELEBRATING 10 YEARS of Community Fitness
Choice Health & Fitness and the Grand Forks Park District hosted a 10th Anniversary Celebration Monday, September 26th through Wednesday, September 28th, 2022. The three-day anniversary event featured themed fitness classes, prize giveaways, discounted guest fees, discounted tennis drills and court time, a fitness challenge, social media contests, and a lobby full of fun, games, and refreshments for members and the public alike. The anniversary celebration wouldn't have been possible without Choice Health & Fitness's amazing partners who have been a huge part of the facility's success since the inception of the IMAGINE campaign, the community fundraising campaign that built Choice Health & Fitness 10 years ago. Choice Health & Fitness is honored by their partners continued support and so grateful to the Grand Forks Altru Family YMCA, Choice Bank, Altru Health System, Truyu Aesthetic Center, and the USDA Human Nutrition Research Center for 10 great years of partnership and their ongoing work to inspire health and happiness in our community.
7
2022 | Year in Review
 Memberships and facility use have recovered to approximately 85% of pre-pandemic levels in 2019. Choice Health & Fitness recorded over 309,000 visits in 2022. This was an increase from over 268,000 in 2021 and down from over 365,000 in 2019.
 Membership rate increase was approved for 2023. Last rate increase was in 2019.
 Choice Health & Fitness successfully negotiated per visit rate reimbursement increases for our existing agreements with supplemental insurance providers, Tivity Health (SilverSneakers) and American Specialty Health (Silver & Fit). Medica changed their program from SilverSneakers to Optum (One Pass). Choice Health & Fitness did not have an existing agreement for the One Pass program and opted not to negotiate one.
 Membership revenue rose over $200,000 which was a 12% increase over the previous year and exceeded budget by approximately 5%. The tennis department exceeded budget by approximately 10%. Other combined program revenues (excluding City League and Grand Am Basketball) finished the year at approximately 80% of budget.
 Staff completed cleaning and facility repairs during the annual facility maintenance week in August. Additionally, the aquatic area was closed for 2 weeks prior to cleaning week for contractors to address pool column repairs on roughly half of the columns affected by rust and corrosion. Repairs for the remaining columns are planned for 2023.
 Choice Health & Fitness renegotiated expiring facility use agreements with UND Athletics for the men's and women's tennis programs and with Altru Health System for the lease space used by the Jerry and Sanny Ryan Center for Prevention & Genetics and Truyu. The agreement with UND Athletics is for 6 years and the Altru Health System agreement is for 1 year.
EVENTS HOSTED AT CHOICE HEALTH & FITNESS IN 2022
 USTA Level 5 – Tennis Tournament (Girls 12-18) – Choice Health & Fitness
 Polar Plunge – Special Olympics
 USTA Level 6 - Got Green? Junior Tennis Tournament - Choice Health & Fitness
 Water Safety Instruction & Lifeguarding Training Classes – Choice Health & Fitness
 Grand Forks Classic Tennis Tournament – Adults & Juniors – Choice Health & Fitness
 ND High School Girl's State Tennis Tournament - GF Public Schools & NDHSAA
 East Region Boys State Tennis Tournament - GF Public Schools & NDHSAA
 Get Wet & Run Wild Youth Fun Run - Potato Bowl
 USTA Veteran's Classic Tennis Tournament - Choice Health & Fitness
 UND Men's and Women's Tennis home matches - UND Athletics & Summit League Conference
 UMC Women's Tennis matches - UMC Athletics & Northern Sun Intercollegiate Conference
 Art Show – Grand Fork Park District
8
4
LAW ENFORCEMENT MEMORIAL Northern Valley
A memorial in honor of
BUILDING A MEMORIAL to Honor the Fallen
The Northern Valley Law Enforcement Memorial, located at Optimist Park, will be a place where the legacy of Law Enforcement members can be recognized and honored. When finished, the memorial will represent Federal, Canadian, Minnesotan, and North Dakotan law enforcement members who have died in the line of duty in the Northern Valley. Through philanthropy, and the help of organizations and individuals like you, the Northern Valley Law Enforcement Memorial committee raised the funds needed to build a memorial in honor of the brave Northern Valley law enforcement officers who have given their lives in the line of duty.
Fundraising Efforts in 2022
 Giving Hearts Day 2022 funds were directed to the NVLEM project, resulting in $30,000 raised.
 The RRV Motorcyclists Bike Show Raffle was held in May 2022 and $21,500 was donated to the project.
 In the fall, the City of Grand Forks approved $32,000 to be allocated to the Law Enforcement Memorial.
 Along with a few generous private donations, the 2022 year ended with $400,000 in total donations raised!
Breaking Ground
With the donations secured, the committee was able to bid the project and begin construction in the fall of 2022. The site construction will be complete in summer 2023.
FOR QUESTIONS OR TO BECOME A
Key Features
1.
US:
Steering Committee
Bob Rost, Chair Kyle Kvamme
Jason Dvorak Jill Nelson
George Hellyer Andy Schneider
K.C. Inman Daniel Weigel
Law Enforcement Memorial
SUPPORTER, CONTACT
Rost, Former Grand Forks County
|218.791.5609|NVLEMemorial@gmail.com
Bob
Sheriff
Granite monument with 4 sections representing each jurisdiction
2. Statue of a Fallen Officer
3. Flag Poles
4. Memorial Benches & Pavers
5. Stamped Concrete
6. Donor Recognition Kiosk (Donors of $1,000 or more)
the sacrifices our local law enforcement members have made in the line of duty.
MEMORIAL Veterans
Honoring Our Veterans
Through community philanthropy and the tireless work of local veterans and the VMP Committee, the Veterans Memorial Park was built as an outdoor gathering place for veterans, military members, families, and community members to celebrate, recognize, remember, and honor the lives of those who are serving or have served in the United States Military.
Project Updates in 2022
 Additional plaques installed on military shelters
 Additional security cameras installed in park
 Plaques installed at visitor center in honor of the late Al Palmer and the Veteran's Memorial Park Board
 Shelter lighting installed
 Landscaping and trees added near visitor center and behind donor recognition wall
 Underlayment installed along the sidewalk from visitor center to USS Kiska for placement of additional memorial stones
 B-52 scale model installed
Donor Wall Update
The Grand Forks Park District is aware of the falling, heavily weather-damaged signs along the Donor Recognition Wall. We are currently in the process of rectifying the issue with the signage vendor and will be replacing the signs with a stronger, more permanent solution this summer. Because we value and respect the generous donors who made the Veteran's Memorial Park possible, we are diligently working to fix the issue in order to honor all our donors to the degree they deserve. Thank you for your understanding and patience as we navigate this unexpected situation.
6
in 2022
Statement of Net Position
Statement of Revenues, Expenses, and Changes in Fund Net Postion
ASSETS current assets Cash & Equivalents $261,862 Investments $975,770 Accounts Receivable (Net) $3,991 Advances to Other Funds $390,000 Pledges Receivable, Net of Allowance $460,502 Total Current Assets $2,092,125 non-current assets Advances to Other Funds $2,370,000 Assets Held for ResalePledges Receivable, Net of Current Portion $4,058,078 Total Non-Current Assets $6,428,078 All Assets $8,520,203 LIABILITIES current liabilities Accounts Payable $512 Due to Other Funds $280,859 Unearned Revenue $546,673 Bonds Payable $390,000 Pledges Payable $269,299 Accrued Interest Payable $26,282 Total Current Liabilities $4,213,325 non-current liabilities Bonds Payable, Net of Current Portion $2,444,473 Total Non-Current Liabilities $2,444,473 All Liabilities $6,658,098 net position Restricted: Non-expendable - Endowments $211,567 Restricted for: Pledges $1,650,538 Total Net Position $1,862,105 REPORTS AS OF 12.31.2022
OPERATING operating revenues Donations/Sponsorships $673,422 operating expenses Costs of Sales and Services $153,103 Operating Income (Loss) $520,313 NON-OPERATING non-operating revenues (expenses) Interest $102,735 Bond Interest Expense ($107,649) Total Non-Operating Revenue (Expenses) ($210,384) Income (Loss) Before Transfers $309,929 Transfers In $328,065 Transfers Out ($1,024,247) Total Transfers ($696,182) Changes in Net Position ($386,253) Total Net Position - Beginning $2,248,358 Total Net Position - Ending $1,862,105 NOTE: Audit available for public viewing online at gfparks.org. FINANCIALS Grateful and Responsible
Creating a Creating a
LASTING IMPACT Endowments
Endowments created in memory of loved ones are a lasting tribute that benefits the Grand Forks Park District long into the future. Memorial endowments enhance our community by providing meaningful support to our youth, parks, facilities, and recreation programs in Grand Forks.
Riedlinger Endowment
Created by the Riedlinger Family in memory of Troy Riedlinger to support youth hockey
Pinky Kraft Memorial Endowment
Created in 1981 in memory of longtime UND baseball coach Harold "Pinky" Kraft, this endowment provides support to the Grand Forks and East Grand Forks American Legion Baseball Programs.
Jeff Pettit Memorial Endowment
Created by the Pettit Family in memory of their son/brother, Jeff Pettit, to support youth hockey.
Sanny & Jerry Ryan Youth Scholarship Endowment
Created by the Ryan Family, this generous endowment was established to support youth scholarships
6
8
& GRANTS Memorial Funds
Memorial Funds & Grants
Memorial funds are a way to turn your loss into something positive while keeping your loved one's memory alive. Their legacy can live on and enhance the lives of our community through the designated area of support within the Grand Forks Park District (i.e. baseball fields, hockey programs, senior fitness, etc.)
Below are our active Memorial Funds and Grants in the year of 2022.
Ulland Fund & Grants
Created by Mr. Pete Ulland to support youth recreation programs. The Ulland Fund provides grants annually to local recreational and arts non-profit organizations. See page 14.
Nord Fund
Created by the Ruth Nord Family to fund youth golf and tennis programming
Joe K. Neel Junior Fund & Grants
In memory of Joe K. Neel, Jr., this fund supports the enhancement of Grand Forks Park District parks and facilities throughout the community. Matching grants may also be available to local organizations wanting to improve Grand Forks Park District facilities.
ULLAND GRANT
In 2022, The Foundation Board updated and expanded the Ulland Grant funding requirements, submission process, and application to better serve our community. The changes were well received. Below are the updated requirements and deadlines for submission.
Grant Overview
The Grand Forks Parks & Recreation Foundation Ulland Fund grants up to $20,000 annually to local recreation, sports, leisure activities, arts, and nature-focused programs/projects. Each organization is permitted to request up to $1,000 annually.
Eligibility
1. Supports Grand Forks: Located within Grand Forks or primarily services Grand Forks residents
2. Non-Profit or Local Government Organization
3. Promotes the Park District's Public Purpose of: Recreation (Sports, Physical Activity, Arts, Leisure Activity) or Parks (Nature, Conservation, or Public Open Space)
Application Process
SUBMISSION: OCT. 15 – NOV. 30
All Ulland Grant applications will be accepted Oct. 15 – Nov. 30 by email or mail.
DEADLINE: NOV. 30
Applications must be received by Nov. 30 to be considered.
REVIEW PROCESS: DEC. 1 – 31
Application review will occur in December.
FUNDS AWARDED: JAN. 15
Organizations will be notified of grant funding by Jan. 15 and will receive a check by mail. All Ulland Grant awarded funds must be used by September 30 and a summary report given.
10
Grants AwARDED IN 2022
ND DEPT WORKERS SAFELY INS. GRANT - $20,000
$20,000 FOR A FORKLIFT (UNDER PARK DISTRICT)
COMMUNITY FOUNDATION / KNIGHT FOUNDATION GRANT - $23,642
$23,642 FOR LED LIGHTING AND OTHER WINTER MAINTENANCE
IMPROVEMENTS FOR UNIVERSITY PARK (UNDER THE PARK DISTRICT)
FACILITY RENOVATION GRANT MATCH - $791,324
$605,412 FOR KRAFT GRANDSTAND
$185,912 FOR LIONS PARK REGISTER TENNIS COURT VIEWING AREA (UNDER THE PARK DISTRICT)
ND FOREST SERVICE GRANT - $10,000 FOR EMERALD ASH BORER REMOVAL (UNDER THE PARK DISTRICT)
RRV MOTORCYCLIST RAFFLE EVENT - $21,500 AWARDED TO NVLEM PROJECT
ND LAND AND WATER GRANT - $150,672 FOR ADDITIONAL FUNDS NEEDED FOR MONTGOMERY FIELD (UNDER THE PARK DISTRICT)
GARRISON DIVERSION GRANT - $75,000 FOR KRAFT FIELD GRANDSTAND (UNDER THE PARK DISTRICT)
MYRA FOUNDATION GRANT - $6,000 FOR AIR CONDITIONING IN UNIVERSITY PARK COMMUNITY ROOM (FOUNDATION)
CVB GRANT - $1,000 FOR SANTA VILLAGE FAMILY EVENT (UNDER THE PARK DISTRICT)
Youth Recreation SCHOLARSHIPS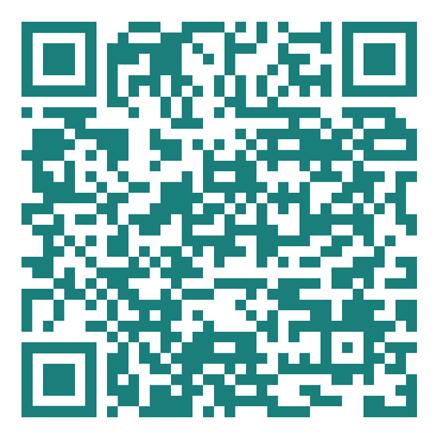 WE NEED YOUR HELP! EVERY CHILD DESERVES A CHANCE TO PLAY.
Support local athletes by donating to the Grand Forks Parks & Recreation Foundation Youth Scholarship Program. Over the years, the GF Parks & Recreation Foundation has been able to help fund athlete scholarships for your organization. Unfortunately, due to lack of donations, your scholarship funding is dramatically decreasing. Please consider making a donation to the GF Parks & Rec Foundation Youth Scholarship Program so we can continue to support local athletes.
Donate Online Today 12
13
KRAFT FIELD
Campaign to Reconstruct IN 2022
THE CAMPAIGN
Through community philanthropy, with the support of local businesses, families, fans, and community advocates, the campaign committee led by the Grand Forks Area Youth Baseball Association plans to renovate and renew the iconic Kraft Memorial Field.
PHASE I
As phase one of the project, the focus is to replace the infield turf at Montgomery Field at a cost of $755,000. With a generous grant of $366,000 from the Land & Water Conservation Fund, a $100,000 donation from the Blue Line Club, and $309,000 from the Park District budget, the replacement of the infield turf at Montgomery Field began in the Fall of 2022 and will be complete in Spring 2023.
PHASE II
As phase two of the project, the focus is the rebuilding of a new grandstand. In Spring 2022, staff submitted a match grant request to the State of North Dakota and was awarded a $605,000 match grant to demolish and replace the grandstand. Over the summer, the campaign also received a major gift from Oxford Realty, a pledge of $500,000 for the renaming rights of Apollo Sports Complex. The campaign also received a significant $150,000 donation from the Blue Line Club. In October, an architecture firm was selected for the grandstand project, and the grandstand construction project will be bid in Spring 2023.
2023
Project bids for the Grandstand Renovation came back in the spring of 2023 totaling $2.4 million needed for the project. Construction will start during the summer of 2023. Next steps for the campaign will be to begin phase three – fundraising for new turf, a clubhouse, and lights.
in 2022
Through community philanthropy, naming opportunities, grant funding, local volunteers, and prior allocated facility improvement funds within the existing Park District budget, we plan to renovate Eagles Arena over the next year. This much-needed renovation will greatly benefit and financially impact Greater Grand Forks as well as demonstrate our investment in high school hockey, youth hockey, figure skating, and other supporting high school sports, as an integral part of our community and region.
PROJECT UPDATE
With the bid coming back higher than anticipated, the committee chose to move forward with adding only sound baffles to Eagles Arena at this time. In Fall 2022, the Park District added sound baffles to Eagles Arena for a cost of $105,000. This addition was funded by a $50,000 gift from BLC, $50,000 gift from the GF Parks Foundation Neel Fund, and $5,000 of the Park District operations budget.
EAGLES ARENA Renovation of 2023
Over the winter, we rebid the project to just include the additional seating for a project cost of $855,000. By installing 350 additional seats, relocating the old bleachers to the north end of the building, and installing an additional handrail area this summer, Eagles Arena will now allow for a seating capacity of around 500, plus more standing viewing area space for spectators – ready for the Fall 2023 hockey and figure skating season. This additional seating is funded by a $800,000 gift pledge from BLC, $50,000 gift from the GF Parks Foundation Neel Fund, and $5,000 of the Grand Forks Park District operations budget.
CAMPAIGNS Past
WITH A BIG IMPACT
ICON Sports Center
As a direct result of the donation received from the former Legends & Heroes Campaign, ICON Sports Center has been an extremely impactful addition to our community. Since opening in December 2014, ICON Sports Center has hosted everything from a World Juniors Hockey Tournament to private figure skating lessons – and everything in between. Averaging over 3,800 hours in ice time and over 115,000 spectators annually, this year-round ice facility that hosts hockey games and tournaments, figure skating, private rentals, camps, tryouts, adult leagues, and other events, has become a hub for our Grand Forks community.
SCHEELS Sports Complex
While the Building Fields of Dreams campaign has ended, the impact left from this amazing facility continues to positively influence our youth baseball players, softball players, and soccer players. Scheels hosted its first 9U State Tournament in 2022 and is the host site for the 12U State Tournament this season in 2023. Thank you to all the donors that made this youth sports complex possible.
16
Individual DONORS
Aaker, Thomas
Abar, Donald
Abar, Jim
Abar, Richard
Abar, Thomas
Achen, David & Virginia
Ackerman, Richard
Adair, Geri
Adams, Ben
Adams, James
Adams, Steve & Darla
Adams, Wayne
Adams Family
Adkins, Mary
Ahler, Scott
Akset Family
Alderson, Robert & Peggy
Allan, Michael
Allard, Kari
Allen, Rose & Jon
Almer, Dennis
Alperovich, Tatiana
Altheimer, Lee
Amann, Denis & Kim
Ames, Val & Vince
Amiot, Gerald
Amiot, Glenn
Amundson, Lorraine
Amundson, Philip
Amundson, Robert & Mary
Amy Gaddie, 1273 Russet Circle
Andersen, Phyllis
Anderson, Andrea
Anderson, Collette
Anderson, Daniel
Anderson, Dean
Anderson, Gary
Anderson, Gary P
Anderson, Ilene
Anderson, Jennifer
Anderson, Jody
Anderson, John & Ilene
Anderson, Julie & Keith
Anderson, Kent & Nancy
Anderson, Lori
Anderson, Marilyn
Anderson, Paula
Anderson, Paulette
Anderson, Richard
Anderson, Scott
Anderson, Shawn & Tina
Anderson, Tammy
Anderson, Lea
Anderson, Melissa
Anderson, Robert
Anderson, Sara
Andrade, Cindy
Andrys, Bonita
Andrys, John
Andvik, Lyle & Kathleen
Anonymous
Antonenko, Mark & Nicole
Apanian, Ronald
Applegren, Nathan
Apreza, Ernesto
Arel, Mike & Jenny
Argenziano, Frank & Sue
Armbrust, Julie
Arnason, Joel
Arndt, Robert
Arnmette, Craig
Arnold, David L
Arola, Nick
Arsenault, Leonard & Marcia
Asbury Family
Astrup, Kenneth & Pamela
Aubol, Brian
Axness, Sharleen
Axtman, Lois
Axvig, Richard & Karen
Aymond, Anthony & Peggi
Azure, Douglas
Bachmeier, Ron & Becky
Backstrom, Tracy
Bacon, Rhonda
Badger Family
Baglien, Brian & Lori
Bahnmiller, Becca
Baier, Patricia & Michael
Bailey, Laurie
Baker-Lindsay, Michele
Bakke, Eric
Bakke, Larry
Bakken, Arthur
Bakken, David & Karen
Bakken, Teresa
Bang Family
Bangle, Dan
Bangle, Larry
Bares, Shelly
Barone, Karen & David
Barrett, Joyce
Barrett, Marie
Barrett, Shelly
Barrett, Tom
Barrett Family
Barrow, Dale & Laurene
Barry, Mrs. Meryl
Barsness, Dean & Susan
Barsness, Leroy & Mary
Barta, Paul
Bartel, Tim & Twyla
Bartholomew, Shawna
Bartuska, Ron & Lynn
Bass, Gail
Bateman, Charles
Baumann, Angie
Beach, Dave & Jean
Beal, Earl
Bear, Gerald
Beaty, Pamela Kay
Beauchamp Family
Beaumier, Colin W
Behl, Ron & Michele
Behm, William & Bernadette
Belanger - Martin, Carmen
Bell, Jennifer
Belyea, Suzanne
Bender, Betty
Benke, Robert & Donna
Benson, Bryan
Benson, Chad
Benson, Rachel & Travis
Benson, Raynold
Benson, Stephen
Benthin, Tony & Kristi
Berg, Joel & Bonnie
Berg, Kelly
Berg, Michael
Berg, Teresa
Bergan, Joni & Bob
Berggren, Patricia
Berglund, Matt
Bergom, Ronald & Sharon
Bergsrud, Kent
Bergum, Dale
Bernhardson, Duane & Pam
Bernhardt, Rich & Donna
Bernstein, Teresa
Berntsen, Craig
Berry, Brad & Suzanne
Bertsch, Jeff & Susan
Bethea, Jennifer & Jermaine
Bethke, Bob
Bethke, Paul
Bieleski, Barbara
Bill, Larry
Bina, Cassidy
Bischoff, Denise
Bjelde, Garry
Bjerke, Keith
Bjerke, Marilyn
Bjorge, Marlyn
Black, Nancy
Black, Susan
Blackmore, Mae Marie
Blackmun, Dennis
Blair, Jodi
Blanchfield, Christine
Bleth, Donald
Bliss, Rosanne
Block, Richard & Laura
Block, Terry
Block, Neil
Bloom, Wallace E. & Sara A.
Bloomquist, Betty
Bloxham, Ronald & Jean
Blumkin, David & Linda
Bochenski, Brandon
Boe, Christopher & Mia
Boettner, Peggy
Boettner Family
Bohlman, Debra
Bohlman, Diane
Bohlman, Raymond
Bohm, James
Bohm, Rick & Lisa
Bohn, Scott & Darci
Bohnet Family
Bollingberg, Karl & Twila
Bollman, Ginny
Bondy, Pauline
Boner, William & Carole
Borg, Kurt
Borgstrom, Wayne & Julie
Bosh, Germaine
Bostrom, Joy
Bostrom, Steven
Bostrom, Susan
Botnen, Karen & Willis
Boub, Michael & Jennifer
Boucher, Deb
Boucher, Yvette
Bouley, Peter & Elizabeth
Bouvette, Marsha
Bouvette, Thain
Bowen, Jeff
Bower, Robert
Bowlsby II, Robert & Candice
Boyer, Michelle
Braaten, Dean
Brabandt, Chrissy
Bradshaw, James
Brakke, Leah
Brandt, Jamie & Mackensie
Brandt, Tim & Courtney
Brandt Family
Bratager, David
Bratteli, Truman & Judy
Breidenbach, Kayla
Brekke, David & Alice
Brekke, Steve & Desilee
Brewer, Bonnie & Michael
Brewinski, John & Judy
Brickzin, June
Brickzin, Robert
Bridewell, John B
Bridges, Natasha
Brinkman, Elaine
Britton, Dave & Denise
Britton, Jay & Arlette
Brockman, Ellen Feldman & Ronald
Brokke, L J & Jeanette
Brokken, Anthony
Brooke, Dalonda
Brooks, Ryan
Brorby, Theresa
Brorson, Stacey
Brossart, Marsha
Brosseau, James & Jolene
Brown, Abby
Brown, DL & JM
Brown, Jade
Brown, Josh
Brown, Lanea
Brown, Merrilee & Randy
Brown, Richard
Brown, Sally
Brown Family
Brudvik, Brett
Bruhn, Sheila
Brulog, Wayne
Brummond, Rich & Brenda
Bry, Rita
Bryan, Joe and Rebecca
Bryant, Elizabeth Beach
Buchholz, Emmy
Buck, Dennis & Carol
Buckley, Jennie
Bundlie, Margaret
UNIVERSITY PARK
THIS LIST REPRESENTS THE DONORS WHO GAVE IN THE CALENDAR YEAR OF 2022 AND BEFORE. IF YOUR NAME IS NOT ON THE LIST BUT SHOULD BE, PLEASE LET US KNOW. IT WAS NOT OUR INTENTION TO LEAVE ANYONE OFF THE LIST. ALL DONORS ARE VERY IMPORTANT TO US.
Burchill Family
Burckhard, Bob
Burckhard, James
Burd Family
Burfening, Colleen
Burgess, Kellie
Burian, Steve & Barbara
Burris, Donna
Burris, LuAnn
Burrows, Tim
Burtness, Michael
Bushaw, Don T.
Bushaw, Maxine
Bushaw, Theresa
Bushy, Timothy
Butcher, Barbara
Butler, Karen
Butler, Linda
Bye, Heidi & Robert
Byers, Norman
Byron, Eugene & Meredith
Byzewski, Douglas
Byzewski, Leah
Cadreau, Jessica
Callaghan, John
Callahan, Rhonda
Camberlingo, Michael
Camburn, Neal
Cameron, B.R.
Cameron, Donald
Campbell, Larissa
Campbell, Priscilla
Camrud, Madelyn
Canton, Paul
Caoili, Dr. Henri Rommel & Analiza
Capps, Martha
Cariveau, Bruce
Carlisle, Nan E
Carlson, Elaine
Carlson, Judy
Carlson, Kari
Carlson, Kenneth & Barbara
Carlson, LeeAnn
Carlson, Pam
Carney, Bernadine
Carolin Family
Carpenter, Charles
Carpenter, Ron
Carr, Kara
Carroll, Brad & Amy
Carroll, Jeanene
Carroll, Jeanette
Carson, Sharon
Carter, Pat & Scott
Cassanelli Family
Caulfield, Bob & Danelle
Cebula, Krista
Cellmer-Bushy, Christy
Chaffee, Brad & Brandy
Chan, Paul
Chandler, Julie
Chandler Family
Charlesworth, James & Robbyn
Charrier, RC
Chase, Bill
Chase, Bill & Laurie
Chebaclo, Mohamed & Lama
Chidester, Devin
Chine, Joe
Chine Family
Christensen, Scott
Christenson, Charles
Christian Family
Christianson, Kyle & Kati
Christopherson, Debra & Dale
Chromy, J.R.
Chu, Tony
Clark, P. R. & T. A. B.
Clayburgh, Beverly
Clayburgh, Robert
Clayburgh, DDS, John
Cleary, Bev
Clemens, Beverly
Clemenson, James & Rosalie
Clement, Catherine
Clinton, Brent
Close, Chad & Jessie
Clow, Jane
Coauette, Shirley
Cochran, Timothy
Cofer, Kelly
Coleman, Michael & Mary
Collings, Matthew
Combs, Gerald & Barbara
Commers, Kristi
Compton, Cres
Condit, Jason
Coney, Robert Dale
Conley, Dee
Connell, Jared
Conrad, Danielle
Contreras, Nicole
Cook, Kristin & Dennis
Cooley Family
Corollo, Melissa
Costello, Brad & Kathy
Cote, Pamela
Cox, Linda
Coye, Ryan
Crafton, Mary & Fred
Crary, Joe & Mary
Crawford, Patricia
Crawford, Virginia
Cull, Robert & Edythe
Cultice, Terry & Jo
Cumber, Wayne
Curran, Clarence & Jeanette
Curtin, Tim
Cutler Family
Czapiewski, Duane
Czapiewski, Joe
Czapiewski, John F
Dahl, Brian
Dahl, Caitlin
Dahl, Preston & Jeanmarie
Dahlen, Jill
Dahlstrom, David
Dalglish, James
Dalglish, Jim & Joanne
Damle, Jayant & Rohinee
Danielski, Michael
Danielson, Bernard
Danner, Barbara
Danner, Neil & Kami
Daucsavage, Kathleen
David, Robin
Davis, Brenda
Dawes, Emily
De Angel, Robert M.
Dean, Marilyn
DeBeltz Family
Decker, Mark & Brenda
Deem, Jeffrey
Deere, Elisabeth
Degerstrom, Sean and Amy
Dekowski, Ronald
Delohery Family
DeMaster, Helen
Dennison, Colleen
Dennison, Kristine
Denny, Duane & Lil
Desmarais, Cheri & Fred
Detienne, Chad & Shauna
Detke, Kathy
Devlin, Travis & Christina
DeVold, Carol
Diederich, Doug & Elisa
Diep, Julie & Binh
Dietrich, Mary
Dilley, Deborah & Joel
Dittus, Timothy
Ditullio, James
Dixon, Roger & Patricia
Dobbs, Cindy
Dobmeier, Michael
Dobrovolny, Sarah
Dobson, Ardell
Dodson, Jodi
Doescher, Virginia
Dols, Katherine
Dorsher, Mike
Dorsher, Patty
Doyle, Janelle
Driscoll, Duane & Deborah
Driscoll, Linda
Driscoll, Thomas & Gloria
Dryburgh, Tom
Duckstad, Darla
Dudgeon, Michelle
Dufault, Jane & Jerome
Duffy, Randal & Jenny
Dullum, Terry & Ginny
Dunkel, Jim & Sharon
Durrani, Robina
Dusek, DuWayne & Alanna
Dusek, Terrie
Dvorak, Donald
Dvorak, Marlene
Dvorak, Scott & Julie
Dvorak, Tara
Dvorak, Terry
Dymowski, Terry
Eagleson, Nancy
Eagleson, Ward & Mary
Eaton, Sandra
Eckes, Linda
Edman Family
Edwards, Tom & Jackie
Effhauser, Travis
Egeland Family
Eggebraaten, Bev
Eggers, Elizabeth
Egstad, Ludvig & Elsie
Egstad, Terry
Eickhof, John
Eickman, Jeff & Dawn
Eickman, Larry & Janet
Eider, Alice
Eider, Jackie
Ekberg, Darell
Ekren, Jay
Elbert, Dennis & Dora
Elden, Helen
Elsenberg, Daniel
Emineth, Russell & Michelle
Emrick, Leigh
Endres, Mike & Peggy
Endres, Nancy
Endres, Shawn & Jackie
Engel, Crystal
Engelman, Jerald & Linda
Enright, Nancy
Ensrud, Joseph
Erickson, Brenda
Erickson, Dennis
Erickson, Jim
Erickson, Scot & Tricia
Eriksmoen, Nathan
Erikson, Alan
Espegard, Duaine & Phyllis
Evans, Eugene
Evans, Joyce
Evavold, Darren & Monica
Evenson, Donald
Evenson, Joan
Evenson, Ruth
Evenstad, Douglas
Evers, Richard
Fagerholt, James
Fagerholt, Jim & Jamie
Faller, Mike & Kelly
Farlow, Sarah
Farmer, Barbara
Fasbender, Jim & Clarisse (Reesie)
Feeley, Cathi
Feist, Dennis
Feland, Todd
Feller, Chris & Mary
Fennell, Lorianne & Colin
Ferguson, Daryell
Ferraro, F Richard
Ferry, Bonnie
Fetsch, Janice
Fettig, Carol
Field, Shanna
Filipi, Leigh
Finck, Jim
Finzen, Rachel
Fischer, James
Fisk, Sue & Don
18
Individual DONORS
Fitzner, R Jon
Fjestad, Brian
Flenner, Marlene
Flickinger, Erica
Foertsch, Brittany
Folendorf, Walter
Folendorf, William
Foley, Daryl & Kelly
Folson, Ann & Barry
Foltz, Julie
Fontaine, David
Fontes, Mary & Mathias
Foose, Doug & Lynne
Forest II, Bill
Formato, Maxine
Forness, Lloyd & Ramona
Forsman, Carol
Fortman, Karen
Foss, Eleanor
Foss, Matt & Tiffany
Foss, Virgil
Fosse, Bryan & Glenna
Fosse, Carol & Doug
Foster, Kevin
Fournier, James
Fowler, Eric
Frasier, Michael
Frasier, Robert
Freese, Todd
French, Dean & Michelle
French, Patricia
Fristad, Jim
Fritel, Jerome
Frovarp, Karen
Fruetel, Vicki
Fuehrer, William
Fugazzi, Mike & Heidi
Fuglseth, Kevin
Fuka, Rick
Fulton, Jeremy & Kris
Funk, Bryan & Debbie
Gabrielsen, Tom & Margy
Gage, Duane
Gagnon, Timothy
Galbreath, Sheri
Gallagher, Karen
Gambucci, Sergio & Eleanor
Gangelhoff, Kathleen
Garceau, Arthur
Garceau, Dennis
Garceau, Jon
Garceau, Kenneth
Garceau Jr, Hubert & Norma
Garceau Sr, Myron
Gardner, Jeremy
Garrison, Patrick
Gasparini, Andrew
Gates, Marian
Gates, Moine & Sharon
Gaul, Joanne
Gausvik, Patricia
Gavere, Tara
Geatz, Marc
Geatz, Tom
Gengler, Brad
Geppert, Shelly
Gershman, Hal & Kathleen
Gerszewski, Alana & Raymond
Gerszewski, Eileen
Gerszewski, Elizabeth
Gerszewski, Tammy & Wayne
Gibb, Elizabeth
Gibbs, Dusty & Arlyce
Gilbert, Heather
Gilbraith, Lynn
Gilpatrick, Rhonda
Giltner, Mary
Gjellstad, Melissa
Gjovig, Bruce Q.
Glessner, Marci
Glessner, Matthew & Mary
Goebel, Patty
Goetz, Carl
Goetz, Duane & Patty
Goetz, Tim
Goldade, Vincent
Gonitzke, Gary
Gonsorowski, Glen
Goodman, Bernice
Goodman, Dan & Debra
Goodman, Ron & Dana
Gorder, Dean & Vicki
Gordon, Vicki
Gorman, Lisa
Gornowicz, Vernon
Gosselin, Jolene
Gothberg, Danny, Rachel, Micah, McKenna, & Maren
Goulet, Marlys
Grabanski, Karen
Graham, Gary & Dawn
Grandall, Michael
Grasser, Al & Cheryl
Graupe, O.D.
Gray, Barry & Jacqeline
Gray, David E
Gray, Gundy
Gray, Irene
Gray Family
Green, Karen
Green, Rebecca
Greenberg, Chris & Sonya
Greendahl, Kim
Greenwood, George & Marian
Gregie, Robert & Cheryl
Gregoire, Robert
Gregory, Michael
Greicar, Larry
Grenier, Arlene
Griffin, Mary
Griggs, Patricia
Grijalva, James & Theresa
Grimes, Ed & Bonnie
Grinde, Brittany
Grossbauer
Grove, Bryan & Vicky
Grove, Nancy
Groven, James & Carol
Grubb, David
Gruenberg, Joshua
VETERANS MEMORIAL PARK
Gruwell, Margo
Gulberg, Tammy
Gulbrandson, Amanda
Gulbrandson, Chris
Gunderson, Bradley
Gunderson, George or Eileen
Gunderson, Helen
Gunderson, John & Margaret
Gunderson, Marilyn & Jay
Gunther, Dave & Jane
Guntzburger, Mr. & Mrs. Marshal
Guseman, David & Susan
Gustafson, Dennis & Mary
Gustafson, Harold & Ione
Guttu, James
Guttu, Morris
Haabak, Jesse
Haagenson, Jason & Amy
Haakenson, Julie
Haas, Gary
Haas, J A
Hadland, Larry
Hadlich, Mark & Nancy
Hadlich, Robin
Hafner, Duane
Haga, Pete
Hagen, Joyce
Hagen, Marlene
Hagen, Mike
Hager, Delwyn & Jean
Hager, Irene
Hainey, Kari
Hakstol, David & Erinn
Hale, David
Halgren, Cara
Hall, Kenneth & Frances
Hall, Mark & Julie
Hallgren, Scott & Debbie
Hallgren, Sheri
Halstenson, Eric
Halvorson, Rita
Hammen, Linda
Hancock, Donn & Doris
Hand, Gail
Handy, Jon
Haney, Drew & Paula
Hanley, Yvonne
Hann, Ronald & Susan
Hansen, Bobbi & Steve
Hansen, Brady & Christiane
Hansen, Bridgie
Hansen, Dale
Hansen, Darryl
Hansen, Marian
Hansen Family
Hanson, Dennis & Barbara
Hanson, John & Mary Kay
Hanson, Mark
Hanson, Robert
Hanson, Todd & Brenda
Hanson, Wes
Hanson Family
Hardy, Gail
Haris Jr, Gary R
Harlow, Arron & Mandy
Harmon, Lorraine
Harris, Gary & Hazel
Harris Jr, Gary R
Hartl, Jean
Hartmann, Tom & Margy
Hartsough, Brenda & Ross
Hasbrouck, Scott
Hass, Bradley
Hastings, Dawn
Hastings, Donna
Hastings, Mark & Marilyn
Hastings, MaryAnn
Haug, Curtis & Kathy
Haug, James
Haug, Jonathan
Haug, William
Haugen, Jan
Haugen, Ralph & Deane
Hayes, Larry & Diana
Heap, Dennis
Hedlund, Michael
Heen, Helen
Heffern, Sandra
Heffernan, Josh & Melissa
Heggerston, Inez
Heher, Matt
Heimark, Larry
Hein, Marvin & Lois
Heinle, Kristina
Heintz, Jason & Dana
Heisler, Meghan
Hell, Steven
Helland, Brian
Helleloid, Duane
Hellyer, George & Rachel
Helmoski, Garlynn
Helms, Barbara
Hemming, Beth & Jeffrey
Henderson, Chris
Hendrickson, Renee
Henry, Gordon & Pat
Herbeck, Donald
Herbeck, Travis
Herbst, Jami
Herdegen, Donald J.
Herlickson, Roger
Hertel, Melbourne
Hertz, Jacob & Peggy
Hertz, Sandra
Herzog, Larry & Yvonne
Herzog, Paul & Tara
Hettwer, Nancy
Hewitt, Robert
High, George
Highland, Henrietta
Hilde, Diane & Dale
Hiles, Charles
Hill, Steven M. & Deborah E.
Hill, Sue
Hill, Thomas & Kathleen
Hillstrom, Robert & Karin
Hinschberger, Julie & Justin
Hintz, Brad & Terri
Hirschmann, Delanie
Hodgson, Emilia & Jody
THIS LIST REPRESENTS THE DONORS WHO GAVE IN THE CALENDAR YEAR OF 2022 AND BEFORE. IF YOUR NAME IS NOT ON THE LIST BUT SHOULD BE, PLEASE LET US KNOW. IT WAS NOT OUR INTENTION TO LEAVE ANYONE OFF THE LIST. ALL DONORS ARE VERY IMPORTANT TO US.
Hodgson, Linn
Hoefs, Gary
Hoekstra, John
Hoeper, Kristie
Hoeppner, Michael
Hoff, Tamara
Hoffert, Rodger
Hoffmann, Mark & Jan
Hogan, Dennis & Shirley
Hogenson, Claudette
Hoime, Jackie
Hoistad, Stanley
Holand, Dale
Holdman, Scott
Hollifield, Laureen
Hollingshead, Marlene
Holm, Jane
Holm, Mark & Kathy
Holt, Dave & Teri
Holte, Amanda
Holte, Harold
Holte, Russel & Becky
Holter, Marco
Holum, Jill
Holweger, Carol
Holweger, Darrell
Holwerda, Danny
Honek, Rosemary
Honkola, Ralph
Honl, Stef & Claudia
Hoplin, Jeffrey or Lisa
Horner, Clifford & Romona
Horner, Gregory & Rebecca
Horner, Richard & Dixie
Hoselton, H. George
Hosler, Michael
Hotchkiss, Crystal
Houdek, Sherry
Houn, Jerry
Hoverson, Janet
Hoverson, Lynne
Hoverson, Robert
Hovland, Bruce & Frances
Hovland, Daryl
Howard, Leslie & Patricia
Howard, Roderick & Vickie
Howard, Tarek & Tammy
Howe, Sharon
Hubbard, Donna
Hubbard, Richard & Lori
Hughes, Patricia
Hulett, Rebecca
Humble, Elroy
Humble, Mark
Humble, Robert
Humble, Susan
Huot, Robert
Hurley, John & Roxanne
Huss, Rex
Hutchison, Bill & Donna
Huus, Suzan
Hynek, Patrick & Andrea
Ihry, Calvin & Leanna
Illerbrunn, Brad & Dana
Ingwalson, Gail
Inman, Kenneth & Linda
Iseminger, Colette
Iseminger, Gordon
Iverson, A.M.
Iverson, David
Iverson, Donald
Iverson, Gary
Iverson, Jay
Iverson, Kevin & Lenae
Iverson, Paul
Ivey, Ludivina
Jack, Jamie & Sheryl
Jackson, Dane & Carrie
Jackson, Robert & Darlene
Jackson, William
Jacobi, Ellen
Jacobson, Corinne
Jacobson, Sandra
Jahnke, Jill
Janssen Family
Jarmusz, D
Jarombek, Kathleen
Jarvey, Trent
Jelliff, Janice
Jemtrud, Marvin & Lois
Jeno, Susan & John
Jensen, Arthur & Beverly
Jensen, Dick
Jensen, Doris
Jensen, Martha
Jenson, Janice
Jenson, Mark & Tracy
Jimenez, Amanda
Johnson, Alicia
Johnson, Brenda
Johnson, Brian & Necole
Johnson, Charles & Claudia
Johnson, Chris & Melissa
Johnson, Dennis
Johnson, Dennis
Johnson, Diane
Johnson, Donald
Johnson, Elaine
Johnson, Gerald
Johnson, Ginger
Johnson, Irene
Johnson, James & Shirley
Johnson, Jan
Johnson, Jeff & Ruth Ann
Johnson, Joel & Lori
Johnson, Justin
Johnson, Keith
Johnson, Larry
Johnson, Lisa
Johnson, Mandi
Johnson, Marilee
Johnson, Michael & Debra
Johnson, Mike & Tori
Johnson, Paula
Johnson, Robert
Johnson, Robert A. & Judith
Johnson, Sean & Tiffany
Johnson, Susan
Johnson, Christina
Johnston, Jason
Jones, Avery & Vicki
Jordet, Kyle
Joyce, Gerry & Mary
Juntunen, Cindy
Juntunen, Michael
Juntunen, Mike & Karen
Kadlec, Dennis & Marian
Kahlbaugh, EA&MM
Kain, David
Kalal, Joanne
Kanta, Darcy
Karlstad, Gary & Claire
Karner, Frank & Joan
Karpenko, Ali
Kary Family
Kassa, Chet & Amy
Katrinak, Karen
Kaufmann, Robert
Kautz, Travis & Denelle
Keiffer, Kim & Randy
Keig, William & Kathy
Keller, Chad
Kemnitz, Anita & Brent
Kemp, Adam
Kendall, Laura
Kendall Family
Kennedy, Sandra
Kennelly, Dana
Kennelly, Jayne
Kerr, Chantal
Kerr, Sandra
Kiefat, Gary
Kieffer, Christine
Kieffer, Rick & Kelly
Kilber, Joani
Kilichowski, Evelyn
Kime, Suzanne
King, Joyce & William
King, Patrick & Patty
Kingery, Muriel
Kinney, Richard
Kippley, Chelse
Kirchoffner, Rob & Michelle
Kirchoffner, Steven
Kirkeby, Dean
Kiss, Mike
Kjellberg Family
Kjos, Monte
Klang, Kathryn
Klatt, Alan & Nancy
Klava, Karen
Klawon, Gwen
Klein, Richard
Kleinschmidt, Mike & Jan
Klevay, LM & Martha
Kleven, Archie or Marlene
Kleven, Jay & Miranda
Kline, Daniel
Klinicke, Hilary
Klockstad, John & Patricia
Klug, Rodney
Knauf, Diane
Knauf, John
Knaus, Renae
Knecht, Joan & Tony
Knudson, Donn & Cathy
Knudson, Jennifer & Eric
Knudson, John & Jackie
Knudson, Mathey James
Knudsvig, Ardell & Sandy
Knudsvig, Christi
Knutson, Dennis
Knutson, Estelle
Knutson, Tanya
Kobe, Paul & Marna
Kobetsky, Joanne
Kochevar, Ronald & Katherine
Kohns, Donald
Kolstoe, Kari & Paul
Komprood, Matthew & Sarah
Koons, Cynthia
Koop, Wayne & Holly
Korfhage, Mary Lou
Kosior, Amanda
Kostelic, Natalie
Kotalik, Dorothy
Kotrba, Joseph
Kouba, Cindi & Dwight
Kouba, Kevin & Nancy
Kovar, Joe & Jennifer
Kowalski, Jacob
Kowalski, Judith
Kozojed, LaVonne
Kraemer, Diane
Kraft, Brian & Susan
Kram, Wade
Krenelka, Brent & Lynette
Kresel, Mark & Gail
Kresl, Bill
Krewson, Anthony & Christie
Kriewald, Joe
Kroeber, Scott
Krone, Ashley
Krueger, Laurie
Kruger, Michael & Amy
Kryzpko, Fran
Kubat, Ales
Kuenzel, Brandi & Darrin
Kuether, Dr. Sharon
Kuhl, William & Jeanne
Kuhlman, Daniel & Marilyn
Kuhn, Mark & Myra
Kuhn, Peter & Eunice
Kulbackl, Joseph & Janice
Kuntz, James & Charlene
Kuntz, Mariah
Kuntz, Richard
Kuntz, Scott & Rochelle
Kunz, Angela
Kushner, Kathleen
Kuznia, Pamela & Gary
Kvasager, Bill
Kvasager, Marion
Kvasager, Roger
Kvidt, David & Pamela
Kyllo, Sandra
Labine, Paul & Shari
LaDouceur, Greg & Traci
LaDue, Stephanie
LaDuke, John & Barb
20
Individual DONORS
Laffen, Lonnie & Pam
Laidlaw, Michele
Lamb, Betty Jane
Lambeth, David
Lambie, John & Doris
Lambrecht, Mark
LaMoine, Constance
Lamoureux, Pierre & Linda
Lamp, Jeff & Jennifer
Landa, Lori
Lande, Cathy
Lander, Chris & Cindy
Lander, Kathleen
Lander, Robert
Lander, Thomas D & Karen
Lange, Kevin
Langei, Chris
Langemo, Mark & Diane
Langton, Kathy
Langton, Ken
Lansing, Lorrie
Larsen, Donald
Larson, Allan
Larson, Darrell E
Larson, Dawn & Scott
Larson, Dennis
Larson, Glenn
Larson, Jan
Larson, John C
Larson, Mary Ellen
Larson, Nina
Larson, Omer & Pat
Larson, Stacey & William
Larson, Tammy
Larson, Van & Dee
Lauer, Leon
Laughlin, Matthew & Sabina
Lautenschlager, Eugene
Lavalee, Lori
LaVergne, Suzanne
Lawson, Cheryl
Lawson, Linda
Lawson-Body, Assion
Lebacken, Carrol or Isabel
LeBlanc, Mariah
LeClerc, Collette
Leddige, Michele
Lee, Christy & John
Lee, Darryl & Faye
Lee, Don & Connie
Lee, Hyley, Jeong, & Joseph
Lee, Jan & Bill
Lee, Jodie
Lee, Lynn
Lee, M
Lee, Marland & Noreen
Lee, Paula
Legg, Elaine
Legvold, Richard & Kathy
Lehn Family
Leichter, Carey
Leigh, Marjorie
Leland, Edward
Lembke, Ray & Joan
Lembke, William & Wanda
Lenoir, Blaine & Heather
Leone, Emmy & Carman
Lessard, James & Betty
Lewandowski, Kate
Lewis, Donna
Lian, Kara
Lian, Steven & Anne
Lien, Bruce
Lietz, Emberly
lilleboe, Tim
Lillehaugen, Ronica
Lima, Margaret
Lima, Scott
Lindemoen, Dennis
Linderman, Paul W.
Lindgren, Ervin & Dianne
Lindgren, Linda
Lindgren, Scott & Mary Ann
Lindsay, J.M.
Lindsay, Karen
Lindseth, Paul & Glenda
Ling, Brenda
Litzinger, Bernard
Litzinger, David
Litzinger, George
Litzinger, Gerald & Faye
Litzinger, James
Litzinger, Joseph
Litzinger, Paul
Litzinger, Richard
Litzinger, Tim & Jennifer
Lloyd, Lisa & Brent
Loeffler, June
Loff, Carmen
Loff, Kathy
Logan, Robert
Loiland, Cheryl
Loiland, Jon & Sharon
Loiland Family
Loken, Merlen
Lombardi, Louis
Longmuir, Kathleen
Loscheider, Don
Lotysz, Greg & Heather
Lovelace, Kent
Lowe, Jerome W
Loyland, Mary
Loyland Family
Lucas, Randy
Ludtke, David
Luhning, Joni
Luk, Wai-Cheun
Lund, Monty
Lund, Sue Ann
Lund, Vicki
Lundberg, Marilyn
Lunde, Richard & Barbara
Lunde, Thelma
Lundeby, T & S
Lunder, Larry & Brenda
Lunski, Roxanne
Lunski, Wendy
Lurwig, Nancy & David
Lykken, William
Lynnes, Roxanne
Lyons, John
Mach, Arlene
Machart, Lowell & Lora
Machart, Renee
Maddock, Patrick
Madsen, Lois
Magnuson, Diane
Magnusson
Mahlum, Miranda
Mahoney, Kathryn
Mahowald, Heather
Maides, Fred & Shirley
Maier, Karen
Maier, Melanie
Maki, Jesse
Makowsky, Charles
Mallipaddi, Pramod
Mangino, Michael
Manis, Nona
Mann, Dale & Becky
Mann, William
Marden, Phyllis
Marion, Kehley
Markovich, Paul & Lisa
Markovich, William & Stephanie
Marshall, John & Sharon
Marshall, William & Diane
Martin, Shanna
Martin, Theresa
Martineck, Amy
Martini, Jim
Martinson, Dan & Mary
Martinson, David
Martinson, Judy & Wendell
Marto, Emily
Marto, Jan
Marto, Priscilla
Martsolf, John T.
Mason, Ann
Mason, Daxon
Massari
Mastre, Linda
Mateen, Patricia
Matejcek, Frank & Lucille
Mathisen, Gary
Mattson, Eugene
Mattson, Ken & Julie
Maurer, Lori & Mark
Maus, Andrea
Maxson, BJ & Audrey
Mayers, Deb & Dan
Mayhair, Roland
McCann, David & Laura
McCullough, Paul
McDermott, Margaret
McDermott, Sheila
McDonald, Elaine
McDonald, Heidi
McDonald, James & Jane
McDonald, Jeff
McEnroe, Michael & Joni
McFarlane, Richard & Rebecca
McGarry, Janelle
McGregor, Marilyn
McGuigan, Dan & Faye
McGurk, Patricia
McGurran, Delanine
McGurran, John M
McHenry, Nicole
McIntyre, Gerald & Karen
McIntyre, Kathleen
McLean, Cindy
McLoud, Kelly
McMenamy, Marybeth
McQuillan, Toni
McSparron, Kristi
McWilliams, Elizabeth
Meagher, Albert
Meagher, Norval
Medd, Joel & Amy
Medd, Margaret
Medley, Rachel
Meier, Marvin & Del Rae
Melgaard, Jeff
Melgaard, Jeff & Gina
Melhus, Gregory
Melland, Cory & Kari
Merritt, Pat
Mertz, Nell
Messmer, Marc
Metzger, Jerry & Diane
Meyer, Sandra
Meyer Family
Mickelson, Allen & Susan
Midgarden, Kathy
Miedema, Missy
Mikkelsen, Merle & Kaye
Mikkelson, Dan & Jolene
Mikkelson, Michael
Miller, Darlene
Miller, Kim & Mark
Miller, Michael & Linda
Miller, Stephen
Miller, Thomas & Sandra
Millette, Keith
Millmier, John & Linda
Millspaugh, Mike
Mindeman, Rebecca
Miranowski, Duaine & Sandra
Miskavige, Harry & Jewell
Miskavige, Jeremy & Sally
Miskavige, Jessica
Mitchell, Gary & Jackie
Mitzel, Todd & Elizabeth
Mock, Corey
Modeen, Nathan
Moe, Carol & Osmund
Moen, Corey Jay
Mohn, John & Kathy
Molmen, Dave & Karen
Monette, Craig
Monson, Roger & Kathy
Monson, Ryan
Mont, Richard
Montgomery, LaVonne & Robert
Montgomery, Robert & Lynette
Montgomery Family
Moody, B.R. & S.J.
Moore, Cheryl
RYAN PARK & LAKE
Moore, Lanny
Moore, Roxanne & Pat
Moore, Stewart & Lois
Moore, Walter & Joann
Moreland, Kenneth & Pamela
Mork, Kevin
Morken, Carl & Penny
Morken, Dawnn
Morley, Mike & Meg
Morrow, Erin
Moser, Sharon
Moser, Steve
Moser, William & Jean
Muir, Jacinda
Mullally, Stephen
Mullen, Heather
Mulvaney, Sandra
Mundell, Donna
Munski Family
Musich, Monica
Muth, Natalie
Muus, Beverly
Muus, Jodee & Dan
Muus, John & Deb
Muus, John & Joann
Muus Family, Cathy & Kurt
Myerchin, Gordon & Karen
Myers, Joseph
Myers, Rick
Myrold, Erik
Myrum, Emily
Myrum, Luke & Emily
Naastad, Mark
Nadeau, Clement
Nakonechny, Family of Perry
Narlock, Debra
Nathan, Andrew
Needham, Elizabeth
Nefs, Joyce
Nelson, Amber
Nelson, Bart & Traci
Nelson, Bruce & Kari
Nelson, David & Connie
Nelson, Doris
Nelson, Duane & Lila Jane
Nelson, Elaine & John
Nelson, Jill & John
Nelson, Jim
Nelson, John & Elaine
Nelson, Larry
Nelson, Lyle
Nelson, Maribeth
Nelson, Marilyn
Nelson, Nancy
Nelson, Nancy
Nelson, Nicole
Nelson, Richard and Diane
Nelson, Thad & Lori
Nelson, Wade & Joann
Nelson Family
Nerby, Dan & Bonnie
Neuerburg, Shane
Newark, Marge
Newland, Bruce
Newmann, Laura
Neznik, Bradley & Jennifer
Nielsen, Diane
Nielsen, Marc & Wendy
Niemeyer, Elaine
Nikle, Tim & Kerry
Nipstad, Allan & Bonnie
Nistler Family
Nohner, Kari
Nolte, Jerry & Marlene
Nolte Family
Norby, Jeff & Michelle
Norby, Sandra & Douglas
Norcross, Kathy & Joe
Nord, Helen
Nord, Melody
Nord, Ruth
Nord, Susan & Bruce
Nord Family
Nordin, Cheryl
Nordmark, Marcia
Norkus, Jeffrey
Norman, Joseph
Norman, Patti Kay
Norman, Virginia
Normandin, David & Jean
Nottestad, Mike & Sheila
Noyes, Amanda
Nuveen, Elizabeth
Nuveen Family
Nybladh, Larry & Karen
Nyhlen, Bruce and Cheryl
Nystrom, Clifford & Phyllis
Oakland, Jennifer
O'Brien, Mary
Odegaard, Dan & Lana
Ohlheiser, Ken
Okeefe, William & Heather
O'Keefe, Tim & Becky
O'Keefe Family
Okerlund, John Tyler
Olderbak, Michelle
O'Leary, Mary
O'Leary, Nicki
Olien, Nancy
Olimb, Carol
Oliver, Isabella
Olshlager, Linda & Duane
Olson, Darrel & Phyllis
Olson, Dr. William
Olson, Edwin & Bette
Olson, Gary
Olson, Gordon
Olson, Harvey & Arlene
Olson, Jane
Olson, Milton
Olson, Myles & Janice
Olson, Robert
Olson, Todd
Olson, Trent & William
Omdahl, Lloyd & Ruth
Omlid, Jon
Oncken, Joan & John
O'Neil, Joseph
O'Neil, Stephanie & Terry
Opp, A.T. and H.M.
Opp, Greg
Opp, Mike
Opsahl, Matt & Wendy
Orr, Michael & Teresa
O'Shaughnessy, Michael
O'Shea Family
Osman Ali, Syed
Ososki, Dale
Ososki, Richard
Osowski, Denise
Page, Kathleen E.
Palmer, Peggy
Palmiscno, Bill & Pauly
Palmiscno, Cheryl & Todd
Palmiscno, Matthew
Pankonin, Lawrence
Panzarella, Rosa
Panzer, Gordon & Cindy
Panzer, James
Panzer, Jay
Panzer, Jay & Lisa
Parker, Darlene & Eric
Parkinson, Ali & Chad
Parrish, Cassie Gerhardt & Brad
Parvey, Melanie
Pasch, Brian
Pasch, Glenn
Paschke, Carolyn
Pasley, Tim
Passa, Debra & Arthur
Pastir, Russ & Kim
Patnaude, Sheryl
Paukert, David
Paukert, Mary
Paukert, Terry & Judy
Pauley-Colter, Brenda
Paulson, Kenneth & Arlene
Paulson, Laura Jane
Paulson, Mark & Trish
Paulson, Rolf & Linda
Paulsrud, Sandra
Paupst, Bertha
Pazderic, Dennis & Peggy
Pedersen, Melvin & Lila
Penas, Harold & Debra
Penland, Christine
Penn, Linda
Peppard, Jean
Perdue, William & Linda
Perez, Bobby
Perkins, Betsy
Pesch, Heather
Peterka, Joseph & Juanita
Peters, William
Petersen, Troy & Jackie
Peterson, Allison
Peterson, Blaine
Peterson, Doug & Patti
Peterson, Larry
Peterson, Marlene
Peterson, Ron & Jean
Peterson, Shawn & Tammy
Peterson, Stacie
Peterson, Stephanie
Peterson, Tom & Kirsten
Peterson, Willis
Peterson Family
Phelps, Steve
Phillips, Arnold
Phillips, Bryan & Jennifer
Philpot Family
Pickard, Denny & Nancy
Piepkorn, Clark
Pierce, Dave & Karen
Pierce Family
Pilon, Daniel
Pineo, Chuck & Karmel
Polum, Brent & Nikki
Pond, Rita Sue
Potter, Jeff & Lori
Potulny, Jay & Elizabeth
Poykko, W Brian & Susan
Preston, Duane
Pribula, Peggy
Prochko Family
Pullen, Norma
Puppe, Barb
Purcell, Patrick & Kristin
Purpur, Clifford & Betty
Purpur, Steve & Doreen
Putbrese, David
Pyle, Patricia
Quaday, Steven
Quinn, Susan
Radi, Dorothy & Wallace
Radke, Samual
Rakoczy, Rachel
Ramage, Todd
Rami Family
Randall, Harold
Rath, Brian & Emilie
Rathbone, David & Val
Rausch, Cherae
Ravndalen, Merlin
Raymond, Art & Rose Marie
Raymond, Jon & Laura
Rebsch, Allan
Reddig, Lee & Marsha
Regimbal, Janell & Jeff
Register, Evelyn
Register, Snookie & Winston
Reierson, Lee and Diane
Reis, Sharon
Reitmeier, Keith & Arlys
Reller, Joel & Tristi
Remer, Donna
Rerick, Mark
Reuter, Neil & Colleen
Reynolds, Andrea & Shane
Rheaume, Craig
Rice, Mark & Cindy
Rice, Pete
Rice, Scott & Debbie
Richardson, Melanie
Richardson, MD, Rita
Richmond, Blanca
Rick, Christopher
Ricord, Barbara & Gary
Rieber, Dan & Lori
Riedlinger, Galen & Betty
22
THIS LIST REPRESENTS THE DONORS WHO GAVE IN THE CALENDAR YEAR OF 2022 AND BEFORE. IF YOUR NAME IS NOT ON THE LIST BUT SHOULD BE, PLEASE LET US KNOW. IT WAS NOT OURINTENTION TO LEAVE ANYONE OFF THE LIST. ALL DONORS ARE VERY IMPORTANT TO US.
Individual DONORS
Riedlinger, Stephen & Pam
Rieger, Bill
Ries, Lindsay
Riley, James
Ring, Kenneth & Linda
Rios, Sandy & Mark
Ripley, Sadie
Riske, Butch & Julie
Riskey, Randy
Riskey, Renee
Ritterman, Kevin & Courtney
Rivard, Judith & William
Riviere, Hillary & Benjamin
Roberts, Don
Roberts, Margo
Roberts, Richard
Robertson, Kandyce K
Robertson - Skelly, Becky
Robinette, Paul & Mary
Roch, Lawrence
Roche, Dave & Lynne
Roche, Marjorie
Rodacker, Jeanne
Rodgers, Wally
Roed, Jamie & Rhonda
Roehrick, Shelly
Roesler, Jeremy
Rogalla, Davie
Rogers, John C.
Rollefstad, Lisa
Roller, William & Cheryl
Romanoski, Randy & Rita
Ronkowski, Mary
Rood, Douglas
Rood, Michael
Rood, Steve & Chris
Roscoe, Rikki
Rosendahl, Brenda & Tom
Rosenkranz, Douglas & Jana
Ross, Steve & Kathy
Rost, Robert
Rotvold, Joel
Roufs, Diane
Rouse, Harris O.
Rovelstad, Homer & Phyllis
Rowe, Blake
Rowe, Neil or Cleo
Rozeveld, Joanne
Rubin, Mark
Rude, Karina & Dustin
Ruder, Deborah
Ruliffson, Kim
Runyan, Doug
Runyan, Myrna & Douglas
Rupp, Pamela
Rusling, Stacy
Russell, Darrell & Yvonne
Russell, Pamela
Rustad, Kimberly & Jeffrey
Rustvang, Daniel
Ryan, Dr. Casey & Beverly
Ryan, Jerry & Karen
Ryan, Joanie & Tom
Ryan, Pat & Nancy
Ryan, Peter & Paula
Rydell, Brian & Selmara
Rydell, Jim & Ardy
Saddler, Tom & Jackie
Sadler, Barney
Sadler, Rex
Sagstuen, Gary & Lynette
Salber, Samantha
Salberg, Gaylen
Salgado, Angel
Salquist Family
Sampson, Carlyn
Sampson, Dan & Kate
Samson, Sherry
Sand, Mary
Sandburg, Carol
Sandburg, Curtis & Ione
Sande, Ann
Sande, Dana & Meggen
Sanden, Jeanette
Sander, Dale & Diane
Sando, Raymond
Sandwick, Aileen
Sanford, Mark & Gloria
Sang, Joyce
Sansburn, Scott
Santangelo, John
Santangelo, Paul
Sargent, Edna
Sargent Seydel, Dawn
Sattler, George C
Sattler, Randy & Wini
Sattler, Tim & Sherre
Saurdiff, Paul & Julie
Savage, Cindy
Sayles, Brian
Saylor, Jessi
Schaefer, Daniel & Lois
Schaefer, Gregg & Susie
Schaefer, Iva
Schaefer, Jacqueline & Todd
Schaefer, Jeffrey
Schaefer, Michael & Paulette
Schaefer, Sherrie & Daniel
Schaefer, Todd
Schauer, Aaron
Scheett, Anthony
Scheffer, Eric
Scheffer, Kayleigh
Schelberger, Richard
Schiele, Kathryn
Schiele, Seth
SCHILKE, ALEXANDER
Schiller, Carol
Schiller, Dale
Schlosser, Barbara & Isaac
Schmaedeke, Paul
Schmelka, Betty Anne
Schmidt, Becky
Schmitz, Mark
Schmitz, Tammy
Schmitz, Tina
Schneider, Greg & Kathy
Schneider, Mark & Lori
Schneider, Toby & Holly
Schober, Theresa
Schoen, Bill & Beverly
Schoonmaker, Mackenzie
Schostag, Laura
Schreiner, David
Schreiner, Shawn & Ronna
Schroeder, Dennis
Schubert, George
Schuhmacher, Alan & Audrey
Schuler, Deborah
Schultheis, David & Joan
Schultz, Donald P.
Schumacher, Jami & Matt (Max, Sam, Eliot)
Schumacher, Jeffrey & Tami
Schumacher, Linda
Schumacher, Rocky
Schumer, John & Dorene
Schurig, Kevin
Schweigert, Lowell
Schweitzer, Lonny & Kathleen
Scott, Holly
Scott, John
Seaver, Dawn
Seeba, Brad & Beth
Seeba, Marjorie
Seeger, Grant R.
Seeger, Jay
Seeley, Ron & Kathy
Seidler, Terry
Seng, June
Senger, Jason
Serber, Bradley
Severson, Jerry
Severson, Rolly
Severud, Paul & Robin
Sevigny, Mary
Seydel, Al & Beth
Shabb, John & Cynthia
Shaft, Susie
Shea, Darlene & Timothy
Shea, Pam
Shearer, Steve
Shelton, Frank Joseph
Shermoan, Steven
Shervold Family
Shilling, Holly
Shilling Sr., John
Shimek, Sarah
Shivers, Jed
Sholes, Les
Silvia, Betty
Simmers, Michael & Jayme
Simmons, Andrew
Simon, Chelse
Simonson, Arch
Simpson, Sydney
Sims, Patrick
Siver, Raymond
Skari, Jean
Skarperud, Tim & Stacey
Skarperud - Nelson, Brenda
Skavlem, Allan
Skavlem, Sheldon
Skogen, Heather
Skorheim, Mary
Slominski, Fred
Slominski, Randall
Slominski, Vera J
Smaaland, Richard
Smart, E Paul & Judy
Smith, Daniel & Georgia
Smith, Deloris
Smith, Kirk & Joan
Smith, Milo
Smith, Murray
Smith, Nancy & Terry
Smith, Steven & Alice
Sobolik, Barb
Sobolik, Bonnie
Soderberg, Blaine & Mary Ann
Soderquist, Cyndie
Soeby, Mark & Molly
Solberg, David & Bonnie
Solberg, Herb
Solberg, Megan
Solc, Jarmila & Jaroslav
Soltis, Marsha
Sommerfeld, Gad R. & Gladys
Sondreal, P. Grace
Sorensen, Raenelle
Sorlie, Richard
Sorlien, Bobby
Sorum,
Spaeth, Andria & Darren
Spicer, Barbara
Spicer, Brad & Nancy
Spicer, Susan & Clifford
Spicer, Tom & Lisa
Spies, Debbie
Spivey, Matthew & Susan
Sprehe Family
Sprenger, Mike & Carina
Sproule, Paul & Susie
Srur, George
St Germain, Sharon
Stadstad, Larry
Staley, John
Stallman, Ed
Stam, Dianne
Stammen, Mary
Stanislawski, Jill
Stanley, Zachary
Stansbury, Ellen
Stark, Maggie
Stauss, Katie & Travis
Stauss, Virginia
Staver, Suzanne & Dan
Staveteig, David & Brenda
Staveteig, Robert
Steele, Delton & Lori
Steen, Marty
Steers, Bob
Steffan, Scott & Tricia
Steffen, Sharon
Steinhauer, Joseph
Steinke, Priscilla
Steinmentz, Gail
Stempinski, John & Mary
Stenehjem, Gretchen
Stennes, Malcolm & Lori
Stennes, Tom
Stephens, Judith
Stevens, Garvin & Sandra
Stewart, Virginia
Stigen, Lois
Stiles, Rob & Marlene
Stinar, Scott & Sue
Stocker, Allan
Stolt, Wilbur & Barbara
Storhaug, Bruce
Storstad, Kevin & Maureen
Storz, Jennifer
Stout, Charlotte
Strand, James
Streich, Mae
Stroh, Andrea
Stroh, Morgan
Stroh, Nichole
Stromberg
Stromsodt, Kirsten
Sublett, Stacey
Sullivan, Alex & Mariss
Sum, Paul
Sundby, Scott
Svoboda, Pat
Swank, Colleen
Swanson, Gary D
Swanson, Steve & Lisa
Swanson, Wayne
Sween, Carol
Sweeney, Patrick
Swendseid, Lanette
Swendseid, Wade
Swenson, Kelli & Daniel
Swenson, Pamela
Swigart, Darlene
Swope, Kyle & Bonnie
Swygman, Valerie Thompson & Scott
Sylvester Family
Syrup, Dan & Connie
Syverson, Kirstie
Syverson, Ryland & Lavetta
Szepelak, Louis
Tanabe, Curtis
Tande, Desiree
Tankersley, John
Tannahill, Dan & Kelli
Tannahill, Mary & Dave
Telken, Tony
Terras, Katherine
Tevington, Kathryn
Theisen, Julie
Thiel, Michelle
Thielman, Gail
Thingvold, Angie & Allen
Thomas, Daniel
Thomasson, Kimberly
Thompson, Art
Thompson, David
Thompson, Dwight & Ruth
Thompson, Janell
Thompson, Lavonne & Rodney
Thompson, Randall
Thoreson, Guy & Patricia
Thorsen, Jim & Mary
Thorson, Katie
Thorson, Meg
Thorson, Megan & Ryan
Thrall, Gregory
Thue, Dennis & Rosemary
Tibert, Billy & Kristie
Tibert, Mark & Sue Ellen
Tiedeman, Therese
Timmons, Abe
Tingberg, Mary & Erik
Tingum, Kirk & Kent
Tiseth, Michael & Tina
Tocchio, Don
Tomaselli, Paul
Torkelson, Erick
Torkelson, Kari
Trader, Bill & Michele
Treece, Jim & Margie
Trontvet, Catie & Brayden
Trosvig, Jason
Tuma-Cook, Robb
Tupa, Cheryl & Bradley
Tupa, Donald
Tupa, Patrick
Tupa Family
Turner, Beverly
Turtedal, Gilbert
Tviet, Diana
Tweten, Cam
Ulmer, Jason & Erin
Ulven, Steven & Sue
Umphrey, Margaret
Underdahl, Shane
Urban, Weezie
Urness, Reginald
Useldinger, Kenny & Michelle
Vaaler, Bruce & Renee
Vaaler-Cinelli, Julie
Vanraden, Ronald
Vanyo, Gordy
Vanyo, Peggy
Vanyo, Tera
Varnson, Sheila
Varriano, Mark and Rhonda
Vasicek, Bill & Laurie
Vein, Charles & Lisa
Vein, Kenneth & Debra
Velaski, Paul & Wendy
Venjohn, Ronald
Verke, Tammy
Vettel, Gerald
Vettel, Gregory
Vettel, Mark
Vetter, Sharon
Vien, Al & Sue
Vigen, Jeffrey & Kimberly
Vik, Brent
Viker, Dewel & Geraldine
Vilandre, James & Kathy
Vincent, Kristine
Vink, Sara
Voegele, Tyler
Voelker, Ellen
Voelker, Herbert
Vollrath, Diep
Vollrath, Rob & JoAnn
Vonasek, Elizabeth
Votava, Cy & Mary Ann
Votava, Lori
Vreeland, Lynn
Waale, Linda & Steven
Wadholm, Cheryl
Wagner, Ashlynn
Wagner, Nancy
Wahlstrand, Scott
Waind, Paul
Wakefield, Aida & Richard
Wald, Theresa
Walior, Susan
Walker, Anna
Walker, Daniel & Sharon
Walsh, Steve
Walski, Johanna & Clarence
Walstad, Ellen
Walter, Allen
Ward, Daniel & Suzanne
Wasvick, Teresa
Waters, John & Malva
Watkins, Melanie
Watson, William & Joann
Weber, Bill & Janie
Weber, James
Wedin, Robert
Wefald, Robert
Wehe, Marcia & Brad
Weippert, Chris & Carrie
Welsh, Stacy
Welter, Ken & Marilynn
Wendel, Lowell & Jan
Wennersten, Kevin
Westereng, Steven & Rebecca
Westerfield, Keth
Westerhausen, Cathy
Westlund, Brian & Marcia
Weston, Donnabelle
Westrum, Brad
Whalen, Bill
Whalen, George & Suzi
Whigham, Leah
Whitcomb, Beverly
White, Courtenay
White, Layton & Jennifer
Wibbels, Teresa
Widing, Moriah
Widman, Bill & Cheryl
Widman, Dan
Wiegandt, Leslie
Wieland, Dean
Wieland, Dean & Mae
Wigestrand, Chad & Amy
Wilber, Russell & Patricia
Wilde, Clara
Wilde, Jeff
Wilfahrt, Barry
Wilker, Merle Allen
Wilkes, Phyllis
Willetts, Richard & Anne
Williams, Cindy & Craig
Williams, Kay L
Williams, Ralph
Wilson, Brent & Jill
Wilson, Jeffrey
Wilson, Jeffrey
Wimmer, Randau & Robyn
Winger, A.P. & S.L.
Winger, Brooke
Winning, Derine
Winter, Betty
Winter, John & Mary Beth
Wirkus, Arlen
Wirkus, Ronald
Wischer, Agnes
Wittmann, Fredrick & Mary Lou
Wocken, Robert
Wockovich, Walter
Woinarowicz, Kelly
Wolf, Christopher
Wolf, Michelle
Wood, James & Denise
Wood, Mark
Woodford, Rev. Donald
Woods, Kim & Roger
Woolwine, Natalie
Worder, Jameson
Wosick, Grant
Wright, Paul
Wynne, Timothy
Wysocki, Clara
Wysocki, George
Wysocki, Ron & Viola
Yagla, Phil
Yanez, Ernie & Mary
Yoshida, Glen
Young, Kristen
Young, Sarah & Lane
Yunker, Jeffrey & Christine
Zahradka, Roberta
Zahradka, Tara
Zahradka, Travis
Zak, Franklin & Gloria
Zeltinger, Tyson & Chelsey
Ziegelmann, Rick & Erin
Ziegler, Cathy & Kelvin
Ziemba, Cathy & Paul
Zilioli, Erica
Zimmel, Derik
Zimmer, Steven
Zimmer, William
Zimmer, Marvette
Zimmerman, Jeanne
Zimney, Robert & Nancy
Zink, Wayne
Zorn, Graham
Zwilling, Paul & Jana
Zygarlicke, Eileen
THIS LIST REPRESENTS THE DONORS WHO GAVE IN THE CALENDAR YEAR OF 2022 AND BEFORE.
IF YOUR NAME IS NOT ON THE LIST BUT SHOULD BE, PLEASE LET US KNOW.
IT WAS NOT OUR INTENTION TO LEAVE ANYONE OFF THE LIST. ALL DONORS ARE VERY IMPORTANT TO US.
24
Organizational DONORS
Acme Tools
Activengage, Inc
Advance Electric, Inc
Advanced Business Methods
Advanced Business Methods
AE2S
AgriData, Inc
Air Force Sergeants Association
AJ's Sandblasting & Painting
Alcar Company
Alerus Financial
Allegion
Allied Building Products, Corp
Ally Financial, Corporate Citizenship
Al's Grill & Catering
Altru Health System
American Crystal Sugar
American Legion Post 117
American Legion Post 181
American Legion Post 49
American Legion Post 6
American Legion Riders Post 157
Amundson Funeral Home
Anderson Crane & Anderson Steel
Erection
Arena Systems
Augustana Mens Club
AutoSolutions, LLC
B & M Inc
B & M Masonry
Badman Design
Bank Forward
Banner Lodge #4
BBI International
BCTGM Local Union
Bergstrom Electric
Bert's Truck Equip. Inc.
BlackPoint Building Group, LLC
Blue Knights ND I
Blue Line Club
B'nai Israel Synagogue
Border Blades Figure Skating Club
Border States Electric
Border States Trophy & Awards
Brady Martz
Bremer Bank
Brian Green Construction
Brick & Barley
BTS - Brockmeyer Granite
Buffalo Wild Wings
Bully Brew Coffee
Bun Lounge
Business Essentials/Office Interiors
C & R Cleaners & Laundry
C.L. Linfoot Company
Cabelas Grant - Ryan Lake
Camrud, Maddock, Olson, Larson
Capital Resource Management, LLC
Cavalier Motorcycle Rid In
Central Door & Hardware
ChiroRx Chiropractic
Choice Financial
CL Linfoot
Community Contractors
Community Fndn
Construction Engineers, Inc.
County of Grand Forks
CPS
Culinex
Custom Aire, Inc
Dakota Dental Associates
Dakota Medical Foundation - Impact Foundation
Dakota Sales / Kieffer Family
Dakota Supply Group
Dakota TV & Appliance
DeMers Dental
Dewey Kvidt Memorial Duathlon
DFC Consultants, Ltd
Disabled American Veterans Chapter 1
Disabled American Veterans Chapter 2
Discovery Student Lead
Drees, Riskey & Vallager
Dusterhoft Oil, Inc
EAPC
East River's Edge Corporation
EGF Rod & Gun Club
Emerado Vol. Rural Fire Dept
Enclave Development and Lux Communities
Engelstad Family Foundation
Epoxy Flooring Systems
Face & Jaw Surgery Center
Family of Marion Hahn
Family, Career and Community Leaders of America
Farmers Union Service Association
FCCLA
Ferguson Enterprises
Finest Auto Trim, Inc
First Class Mortgage III, Inc
Fitness Doc
Florian & Sons Excavating, Inc.
Folson Exploration Co.
Forks Drive-Right
Forks Friegtliner
Forward Foundation 1-17
Frandsen Bank & Trust
Freda's Country Salon
Fun Club
Gaffaney's
Gasparini Consulting
Gate City Bank
General Atomics Aeronautical Systems, Inc
GF Truss, Inc
GM Grand Forks dba Crooked Pint
Grand Forks Blue Line Club Association
Grand Forks Fast Break Club
Grand Forks Fraternal Order of Police
Grand Forks Kiwanis
Grand Forks Run for Fun
Grand Forks Scheels
Grand Forks Sertoma Club - Sponsorship
Fund
Grand Forks South Forks Lions Club
Grand Forks Subaru Kia
Grand Forks Supras
Grand Forks Youth Hockey Association
Greenberg (Artic Blast)
Greenberg Realty
Happy Joe's
HB Sound & Light
Hebron Brick Supply
Hope Evangelical Covenant Church
Hugo's Family Markets
ICON Architectural Group
Ideal Aerosmith
Independent Order of Odd Fellows - Banner Lodge #4
Indigo Signworks, Inc.
Insight Technologies
Ironhide
Jarod's Purpose
JB Electrical Designs
JD Trucking
JR Simplot Company
Kadrmas, Lee, & Jackson Inc
KEM Shriners
Kidwell's Signature Cleaning, Inc.
L&M Meats & Sausage Corp
Leading Edge Drywall and Painting
Lithia Auto Stores
Lowe's
Lunseth Plumbing
Manvel Youth Hockey
Marco, Inc.
Martin Mechanical Design
Martin Revocable Living Trust
Mash Lab Brewing
McDonald Family Dentistry
McKinnon Company
Midcontinent Media Foundation
Midland National Life Ins
Mikkelson Consolidated LP
Minnesota Twins Community Fund
Minnkota Power Cooperative
Modern Auto Body, Inc
Molstad Excavating Inc
Monsanto Company
MSEC
Myra Foundation
Nancy Joyner Consulting, P.C.
Nate's Electrical
National Muffler & Auto Service
ND Patriot Guard
ND Petroleum Council
ND State Society of the DAR
Network for Good
Network Specialists
New Vision Fiberglass, Inc
Nodak Electric Cooperative
North Dakota Community Foundation
North Dakota Eye Clinic
North Dakota Golf Association
Northdale Oil, Inc
Northern Cruz Club
Northern Plumbing Supply
Northern Rifle Accurizing
Northern Valley Crematory
Northern Valley Electrical Service Inc
Northern Valley Labor Council
Northrup Grumman Systems Corp
Northwood Legion Post 92
O B Enterprises
Opp Construction
Opticare - Forks Vision Clinic
Optimist Club of Grand Forks
Oslo Lions Club
Otto Bremer Foundation
Parrot's Cay
Petcetera PLLC
Pillsbury Winthrop Shaw Pittman
Popolino's
Porta-Mix Concrete, Inc
Prairie Grass Chapter DAR
Prime Steel Car Club
PS Doors
PS Garage Doors
Public Health
Puck's Commercial Cleaning
Rad Rides by Troy
RBB Electric, Inc
RDO Equipment Co.
Red Pepper
Red River Valley Asperger Network
Red River Valley Motorcyclists
Retrax Holding LLC
Rhombus Guys Holdings
Ringbrothers
Robinson Excavating
Rotary Club of Grand Forks, A.M..
Rydell Auto
S & S Transport
Sam's Club Foundation
Sand Steel Building
Score Association
Seldom Seen Cattle Co
Senske Rentals, LLC
Sertoma Club of Greater GF
Shea Nursery, Inc.
Sheboygan Auto
Sherwin Williams Paint Store
Shoes 'N Stuff, Inc
Simply Maid, Inc
Sioux-Per Hockey Fans
Skating Plus
South Forks Lions Club
Stars Athletic Volleyball Club
State Farm Insurance
Stennes Granite Company
Sterling Carpet One
Stevens Mattress
Sticky Construction
Stone's Mobile Radio, Inc
Strata Coroporation
Structrual Materials, Inc
Structures Inc
Sun Dog Media and Entertainment
Sunshine Memorial Foundation
Swanson, and Warcup, Ltd
Tamarack Materials, Inc
TD Ameritrade Clearing
Team Auto Center
Telecom Pioneers, ND Chapter #118
T-Global, Inc
The Benevity Community Impact Fund
Tony Anderson Construction
Traill Painting Co.
Triple J Construction
Tweten's Photography
U.S. Bank
U.S. Bank Foundation
UND Athletics Department
United Industrial Coatings
United Valley Bank
United Way
US. Foods
USTA Northern
Vaaler Insurance
Valley Bone and Joint
Valley Dairy
Valley Oral & Facial Surgery
Valley Senior Living
Veit Automotive
VFW Post 2793
VFW Post 3817
VFW Post No 1326
VFW Post No 9367
Vilandre Heating and Air Conditioning
Vinayak, Inc. DBA: RoadKing Inn
Walhalla Building Center, Inc
Webster, Foster & Weston Consulting
Engineers
Wells Concrete
Wells Fargo Bank
Whalen's Moving & Storage
Winsupply of Grand Forks
Wintrust Mortgage
Wireless Concepts
Xcel Energy
Zavoral, R.J. & Sons
Zimney Foster P.C.
THIS LIST REPRESENTS THE ORGANIZATIONAL DONORS WHO GAVE IN THE CALENDAR YEAR OF 2022 AND BEFORE.
IF YOUR NAME IS NOT ON THE LIST BUT SHOULD BE, PLEASE LET US KNOW. IT WAS NOT OUR INTENTION TO LEAVE ANYONE OFF THE LIST.
ALL DONORS ARE VERY IMPORTANT TO US.
SERTOMA
PARK
26
P.O. Box 12429, Grand Forks, ND 58208-2429 gfparksfoundation.org | 701.746.2750 NON-PROFIT ORG. US POSTAGE PAID GRAND FORKS, ND PERMIT #461