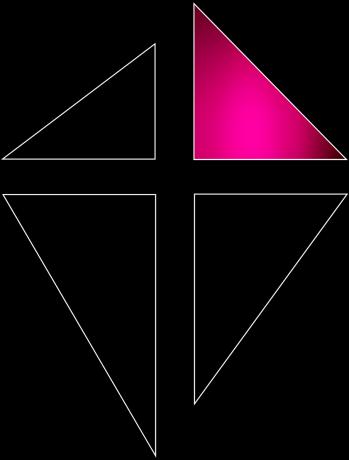 The Secret Chamber | A Digital Devotional January 2023 Edition
The Secret Chamber, the Department of Church Growth and Development's daily devotional guide, is herein recognized as an aid to worship; it is also made an official periodical of the Church and listed in The Doctrine and Discipline of the African Methodist Episcopal Church in the annual report of the pastor on periodicals.
Scripture taken from Holy Bible, New Revised Standard Version Updated Edition, NRSVUE
Bishop Adam J. Richardson, Senior Bishop, African Methodist Episcopal Church Bishop Reginald T. Jackson, Commission Chair
The Reverend Dr. Marcellus A. Norris, Executive Director African Methodist Episcopal Church Department of Church Growth and Development
The Reverend Dr. Susan Hillary Buckson, Copy Editor The Reverend Jarrett Britton Washington, Graphic Editor
4
Matthew 5:16
In the same way, let your light shine before others, so that they may see your good works and give glory to your Father in heaven.
God's Work through You
Would you dare to believe that God, who called you to God's self and equipped you with the Spirit, could work mightily through you? Have you made the connection between the time and place in which you live and God's call upon your life? World events never catch God by surprise; God placed you precisely where you are for a purpose. You are reading this for a purpose. The Bible tells us that "[we] are the salt of the earth" and "the light of the world." We are influencers because God has a purpose for our lives.
Daniel knew that to make his life useful to God, he must be obedient in all things. Regardless of what the most powerful king in the world, Nebuchadnezzar, commanded, Daniel refused to compromise what he knew God required of him. (Daniel 1:8) Examples crowd history of Christian men and women who believed that God works through them to make a significant difference for God's kingdom. God placed Esther strategically in the king's court at a crucial time when she could save the lives of God's people. (Esther 4:14) God placed Joseph strategically to become the most influential adviser to the pharaoh in Egypt and to save Jacob and his family from a devastating drought. (Gen. 41:39-40)
One day, Jesus is coming back, and we will all have to stand before the judgment seat of Christ. Those who have been obedient and lived to honor and glorify God will hear God say, "Well done, good and trustworthy servant; enter into the joy of your master." Are you letting God use you to advance God's Kingdom?
Prayer: God, reveal your purpose in my life to the honor and glory of your name. Give me the courage to walk in your calling on my life. Amen.
Rev. Dr. Marietta Ramsey
Bethlehem AME Church, Pastor and Founder Baltimore, MD ramseyetta1@gmail.com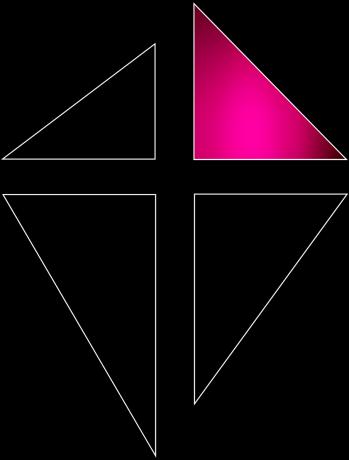 Monday | January 23, 2023
5
Luke 1:28
And he came to her and said, "Greetings, favored one! The Lord is with you.
How Is Not My Business
One of the greatest encounters in scripture is the one between the angel of the Lord and Mary, the young woman who would become the mother of Jesus. In Luke 1, the angel Gabriel interrupts Mary to greet her with a high salutation. Though Mary is stunned at the greeting, Mary listens to the angel. Though she is "much perplexed" by the "how" of the prophetic word, Mary agrees with what the angel speaks into her life. At that moment, Mary's life changed. How often have you received a word from above, and you, too, wondered about the "how?" How God's will comes to pass in your life is no surprise to our God. However, God's word spoken concerning you can throw you off guard. God knows that there are times when you want to believe, yet you need help with unbelief. God is fully aware of the interruption God's plan will have for your life, and at the same time, God still requires your yes. When you believe God is for you, you can do all things because you trust God. All things become possible once you believe the Word of God concerning your life. Mary gave the angel a yes that resonated in the heavens. Mary received the perfect will for her life with confidence in God's word. Mary told the angel, "let it be with me according to your word." Is there a "let it be with me according to your word" in your spirit? Can God trust you with the announcement, the assignment, and the agreement?
Prayer: God, help me to be open to interruptions that place me in your perfect will for my life. Amen.
Rev. Dr. Hope Simms Sutton Cargle Chapel AME Church, Pastor sheispowerfulinc@gmail.com Social Circle, GA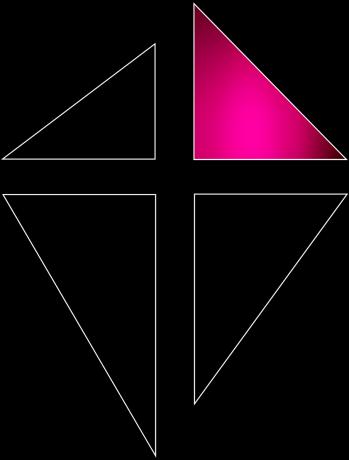 Tuesday | January 24, 2023
6
Romans 12:2
Do not be conformed to this age, but be transformed by the renewing of the mind, so that you may discern what is the will of God what is good and acceptable and perfect
Detoxify Your Mind
Your thoughts guide your actions. Whatever you allow to occupy your mind will inevitably give meaning to your actions. Therefore, we must detoxify our minds of earthly junk, corruption, doubt, and confusion. In order to do this, first start by telling yourself positive things. When negative things happen, search for something positive and repeat it to yourself often. The more you look for the positive, the more you find it. Second, set aside time each day to focus on God through prayer, praise, and meditation. No matter how busy you are, you must set aside time for God. Do not focus so much on your job, school, or relationships that you forget about God. In writing to the people of Rome, the apostle Paul said, "Do not be conformed to this world, but be transformed by the renewing of your mind, that you may prove what is that good and acceptable and perfect will of God." (Romans 12:2 Remember, your mind is a powerful tool. Remove negative words and negative phrases from your mind. Words and phrases such as "I can't," "It's impossible," "I don't know if it can be done," and "I'll never be able to do that" are crippling. Once you remove the harmful, all that is left is the helpful. What negativity do you need to remove from your thinking?
Prayer: God, help me change my thinking to focus on the positive so that I can hear you more clearly.
Rev. Dr. Sinclair N. Grey, III Fidelity AME Church, Pastor Atlanta, GA sinclair@sinclairgrey.org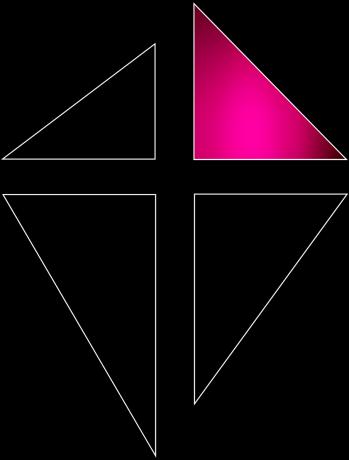 Wednesday | January 25, 2023
7
Jeremiah 29:11
For surely I know the plans I have for you, says the Lord, plans for your welfare and not for harm, to give you a future with hope.