By John Morton
In the thick of the Siesta Key spring break gridlock, a project is slated to begin in March that will see a convoy of 100 dump trucks each weekday head onto the island along the south bridge and then turn south to Turtle Beach.
Monday through Friday, 7 a.m. to 7 p.m., those trucks will be hauling a total of 92,505 cubic yards of sand to renourish 2.1 miles of the southern portion of Turtle Beach that was washed away during 2016's Hurricane Hermine – just four months after a previous $21.5 million renourishment project.
This new window of opportunity is only about 60 days long because sea turtle season begins May 1 and the species is federally protected. The trucks will be accessing the shoreline through the county parking lot at the beach.
The project was originally projected for 2026, and then moved up several times by Sarasota County officials due
to pressure from FEMA. Now, it goes into hurry-up mode because the $4 million grant FEMA provided has been determined to expire June 30 of 2023. The agency gave out several grants to area's impacted by Hermine, and Sarasota County is the only entity to not yet utilize it. In short, FEMA wants it off its books.
Bob Luckner of the Siesta Key Association civic group has expressed concern in recent months regarding traffic, road wear, resident and tourist safety, and whether or not the plan is even realistic. It goes out for bid soon.
"I don't think they'll be able to pull it off," Luckner said. "Who out there right now has the manpower and the equipment that can do it all in such a short amount of time?"
Still, the county took step one in October by hiring a firm
By John Morton
He's only been a member of the Sarasota County Legislative Delegation for a few months, joining the mix by inheriting a small portion of southern Sarasota County due to redistricting.
Nonetheless, Mike Grant suddenly finds himself the most important member of the delegation as far as Save Siesta Key is concerned.
And the good intentions of a non-required straw vote are also causing a bit of anxiety for the incorporation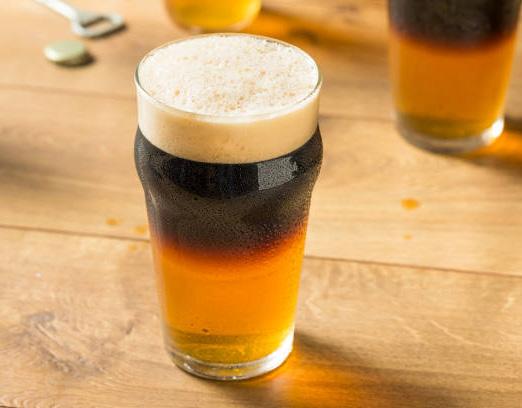 group. It was suggested by the delegation last year, but Save Siesta Key took it upon itself to conduct the poll. Now, the results could mean everything.
At Save Siesta Key's Dec. 6 public information meeting at Siesta Key Chapel, which drew roughly 200 people, Grant had all eyes on him when it became clear that the absence of state Rep. James Buchanan, who now serves as chairman of the delegation, would
JANUARY 2023| 941.312.0665 | 27TH STATE MEDIA LLC | www.SiestaSand.us | COMPLIMENTARY Page 16 New Irish pub is open at south end 1398 • Village Map/business listings PAGES 24, 25 • Crescent Beach Map/ business listings PAGE 28 • Music Calendar PAGE 32 •Gulf Gate Shops PAGE 39 • Accommodations Map PAGE 47 COME ON BY FOR NFL FOOTBALL & KARAOKE TUESDAYS! see our ad on page 5 Page 36 Perfect place for strolling, trolling Page 12 Later live music hours supported © A sand haul from hell? 100 dump trucks each weekday for 60 days will soon be headed to Turtle
Beach
Why the world comes to Sarasota Page 10 75 years for the Beach Club Karaoke Tues & Thurs Entertainment Every Day, Every Night
aiquiri o o
State Rep. Mike Grant of District 75 addresses the audience at the Dec. 6 public meeting hosted by the Save Siesta Key group that is looking to incorporate the island. (photo by Travis Dudley)
Captain Curt's Village
Village Smiles with a Siesta Santa
Captain Curt's
The Nelon kids, visiting from Lake Lure, North Carolina, share a Santa smile with the man himslef at the Daiquiri Deck's south Siesta location on Dec. 18. From left are Owen, 2; Traveler, 8; and Oliver, 5. Bill Jotham played the role of Santa as part of his volunteer work with Sarasota Rotary. (photo by John Morton)
Grant is SSK's focus New delegation member has the swing vote, and all eyes are upon him
SiestaKeyFitness.com Continued on page 43 Continued on page 41 YOUR VOICE MATTERS RETURN YOUR STRAW BALLOT BY MAIL TODAY!  NO MORE MEGA HOTELS  STOP ILLEGAL SHORT-TERM RENTALS  PRESERVE OUR ISLAND'S UNIQUE CHARM AND PRISTINE ENVIRONMENT REASONS TO VOTE YES! If you are a registered Siesta Key voter and haven't received a straw ballot, please contact 941-287-8024
2 Siesta Sand www.siestasand.us JANUARY 2023 941.312.0665 Successfully Selling Luxury Properties on Siesta Key Since 1999 23 Years Connecting Buyers and Sellers | Ranked in the Top 1.5% of Realtors ® in the USA $100 MILLION PENDING & SOLD IN 2022 Sotheby's International Realty® and the Sotheby's International Realty logo are registered service marks used with permission. Each office is independently owned and operated. Equal Housing Opportunity. NORTH SIESTA KEY | $6M MIDNIGHT PASS RD | OFFERED AT $2.995M WHO YOU WORK WITH MATTERS SOLD 941.928.3424 | judie.berger@premiersir.com SIESTA KEY'S TOP SELLING REALTOR ® SINCE 2005 No.1 RECENTLY SOLD CALL THE JUDIE BERGER TEAM TO JOIN OUR SUCCESS 614 AVENIDA DE MAYO | $2.3M 1280 HIDDEN HARBOR WAY | $7M 778 SIESTA DR | $6M 3731 INDIAN BEACH PL | $6M 521 CASEY KEY RD | $5M 3423 LA PALOMA AVE | $3.55M 7340 PINE NEEDLE RD | $3.5M | RECORD SALE 642 WATERSIDE WAY | $3.2M 5382 SHADOW LAWN DR | $3M | RECORD SALE 657 SIESTA DR | $2.5M 497 ISLAND CIR | $2.45M | RECORD SALE 7840 MIDNIGHT PASS RD | $2M Wir Sprechen Deutsch For Your Professional Home Valuation - homesofsarasota.com PENDING
Last century had the Roaring Twenties.
A hundred years later, Siesta Key suffers from the Boring Twenties. It's like, nothing ever happens here. So totally lame.
Ha! No, my head isn't buried in the Siesta sand (actually, that's not altogether correct). I'm just telling myself that all is tranquil and calm here -like it's supposed to be.
Not!
Another year has passed, and it was as chaotic as the last two. The two-thousand-and-twenties are kickingour-butts-a-plenty. See our Year in Review on page 20 as a reminder.
Turns out, we have some parallels to those Roaring Twenties. On the heels of women getting the right to vote, they became known as "flappers" as they flouted Prohibition laws and pranced about in many a speakeasy.
If you've been to a Siesta Key Condominium Council meeting, you've heard the stories. Snicker, snicker.
Back in the 1920s, there was a sudden surge of mass consumerism.
Well, there's no question that our island today is being massively consumed. So, there's that.
As for these so-called flappers, the new version are these gals who take flight after just one date with your favorite columnist.
Many today are also far from deserving of any sort of voting rights. I know this from the misguided "swipe left" results on my SiestaSwingers.com dating profile.
Anyway, the past two years represented a super-speedway of issues and decisions here, and 2023 is the year where we finally see how they play out -- and this month sets the stage, right out of the 2023 gates. It's where the rubber meets the road.
Assuming there's any road to be seen. Will there be hotel construction blocking