IOWA FFA FOUNDATION
Annual Report 2021-2022
WHO WE ARE
2021-2022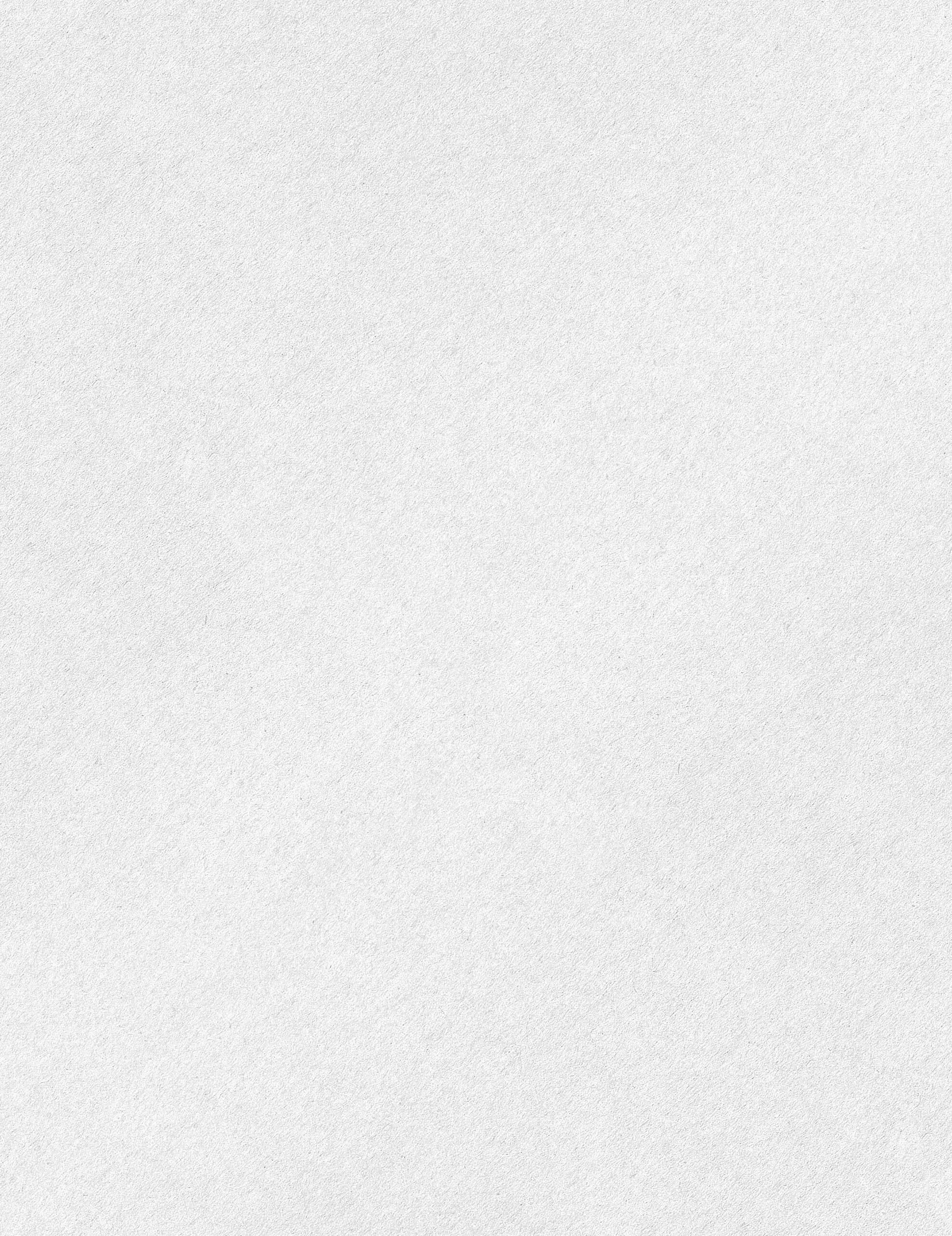 Iowa FFA Foundation
Board of Directors
Board Officers
President & Executive Committee Chair
President-Elect
Past President Treasurer & Finance Committee Chair
Secretary
Josh Earll
Jason Berkland
Ron Zelle
Jim Gardner
Tammy Niemann
FFA Enrichment Center Dwayne Faidley Commitee Chairs
Team Ag. Ed. Partner Representatives
Iowa
Jamie Christiansen
Jon Davis Eric Weuve
Agri-Business/Industry Representatives
Julianne Johnston, MorganMyers
Time Kapucian, Kapucian Farms
Keith Soltwedel, John Deere Maggie Stith, Valent USA
Ex-Officio (non-voting) Members
Iowa FFA Association President (Student Officer) Iowa PAS President (Student Officer)
Iowa FFA Association - Executive Director
Iowa Deaprtment of Education - State FFA/PAS Advisor
Iowa PAS - Executive Director
Mia Gibson
Jenna Steffen
Scott Johnson
Mattew Eddy
Kevin Butt
Association of Agricultural Educators Iowa FFA Association Iowa Professional Agricultural Students
2
It is such a great honor to submit the annual report letter for the Iowa FFA Foundation.
When reflecting on what to articulate during this letter, I had such a great joy while thinking about all of the positive interactions and events that the Iowa FFA Foundation has had throughout the last year. The 2021-22 was a year for the record books. With the outstanding work from our FFA Foundation staff and supporters, new records were set; allowing us to establish new trends moving forward. Hard work from the Iowa FFA Foundation Board of Directors, the Iowa FFA Foundation Executive Committee, and each subcommittee of the Iowa FFA Foundation has allowed for this last year to be a complete success.
With the help of each and every one of you reading this article, we had record attendance and donations for the Annual Iowa FFA Foundation Black Ties Blue Jackets Gala. The support that was given both financially and through countless hours of preparation leading up to the Iowa FFA Foundation Gala provided so much momentum moving forward. This gala is truly the best event to go to in agriculture! Make sure you mark your calendars for February 18, 2023 – rumor has it, this will be the best Gala yet!
In June, we hosted our 26th Annual Iowa FFA Foundation Golf Tournament. No surprise here; we had both record attendance, donations and sponsorships! In one day, we raised over $50,000 for scholarships. I even roped together a few board members for a team. Needless to say, we did not win any prizes, but the ultimate prize is supporting the Iowa FFA Foundation.
We have so many outstanding supporters of the Iowa FFA Foundation, and I thank you for your support. Without each and every one of our supporters, we wouldn't be able to support each entity of Team Ag Ed. Your support allows for students to develop their skills, to enjoy contests, to meet other students from across the world, and so much more. Your support allows for Ag Education Instructors and FFA Advisors to do what they do best; teach. Your support gives them the supplies, the education, and the support to do their job at a high-level and educate the future of agriculture.
We have a great opportunity in front of us! With the generous donations from an anonymous donor, for every donation to the Iowa FFA Foundation, your donation is matched at 50%. This al lows us to move closer to our goal of retiring the debt on the FFA Enrichment Center. Our goal is to completely retire this debt, but we cannot do it without your help. If we can all come together, support each other, and support the Iowa FFA Foundation, great things will happen. With your support, the future of the Iowa FFA Foundation is incredibly bright. If the future of the Iowa FFA Foundation is bright, so is everyone that represents. If everyone that the Iowa FFA Foundation represents has a bright future, I feel really good about the future of agriculture in the State of Iowa. Thank you for your support throughout the past year, and I challenge you to continue to support the Iowa FFA Foundation to the best of your abilities.
Regards,
Josh Earll
2021-2022 President, Iowa FFA Foundation Board of Directors
A
3
Letter from the President
OUR MISSION
Mia Gibson, State President, North Fayette FFA
Maddy Stevenson, State Secretary, Roland-Story FFA
Kanyon Huntington, State Reporter, East Union FFA
Trenton Eilander, SC State Vice President, Newton FFA
Kiley Allan, NW State Vice President, Le Mars FFA
Avery Hanaway, NE State Vice President, Independence FFA
Sam Martin, SW State Vice President, Davis-Rogers FFA
Kesley Holdgrafer, SE State Vice President, Northeast FFA
Ella Hommel, NC State Vice President, Grundy Center FFA
2022-2023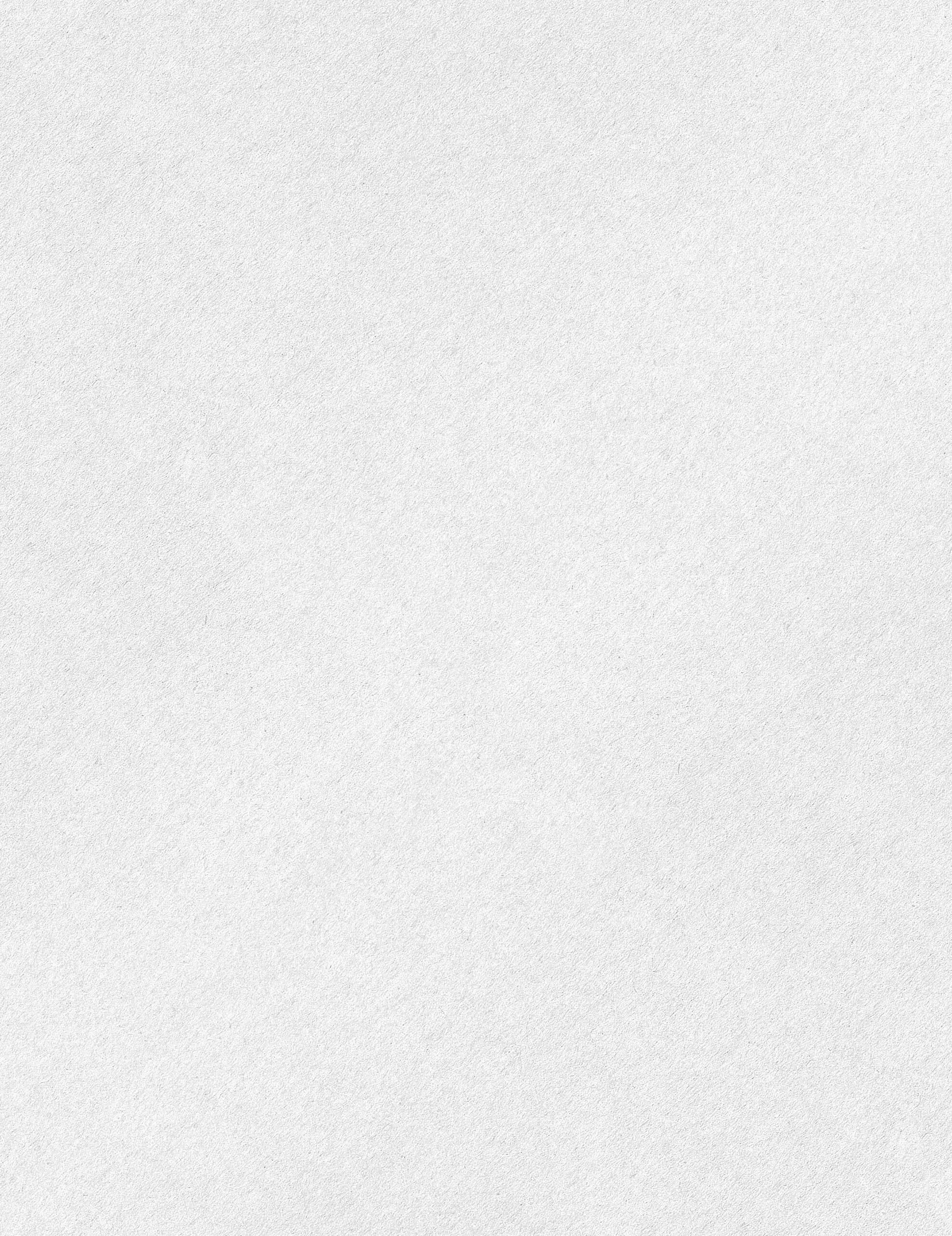 Sam Martin, State President, Davis-Rogers FFA
Holly Schmitt, State Secretary, South Winneshiek FFA
Rachel Teunissen, State Reporter, West Lyon FFA
Sam Phillips, NW State Vice President, Akron-Westfield FFA
Ryan Wolf, NE State Vice President, West Dubuque FFA
George Martin, SW State Vice President, Davis-Rogers FFA
Anne Bower, SE State Vice President, West Branch FFA
Mary Ann Fox, NC State Vice President, Osage FFA
Kate Schaefer, SC State Vice President, Adel-DeSoto-Minburn FFA
The Iowa FFA Foundation focuses on encouraging youth to pursue careers and leadership roles in the agricultural industry. The foundation is a non-profit organization that provides leadership activities, scholarships, incentive awards, agricultural education programs, and instructor workshops. The foundation's objective is the preparation of Iowa's most valuable resource - its young people - to help chart the future of our state's largest industry.
The Iowa FFA Foundation is a 501(c)3 non-profit organization.
Iowa FFA State Officers 2021-2022
4
The Iowa FFA Foundation cultivates partnerships supporting agricultural education.
Team Ag Ed by the Numbers 6 NEW Ag Ed Programs Denver North Scott Jr. High WACO Stanton Dike-New Hartford Fort Dodge 264 Members IAAE 19,200 members from 101 chapters 429 members from 9 chapters S P 18,607 MEMBERS from 254 chapters $14,408 annual contributions from Corduroy Club members 5 NEW endowments 5,613,016 bushels of grain enrolled in 2021-22 $468,468.19 FFA Enrichment Center Capital Campaign matched in 5 Team Ag Ed by the Numbers
PLATINUM Top Donors Harry Stine Stine Family Foundation Stine Seed $250,000 - $500,000 EAGLE $100,000-$250,000 EMBLEM $25,000-$50,000 BLUE JACKET $10,000-$25,000 American Family Insurance Sylvester "Sonny" Deke GROWMARK Pioneer Brand SeedsCorteva Agri-Science Iowa Corn Iowa State UniversityCollege of Agriculture & Life Sciences John Deere John Deere Des Moines Operations Kreg Tool Company Mike & Maggie McCoy Principal Charity Classic 6 Top Donors Gladys Doughtery Charitable Trust Casey & Tammy Niemann
Doing to Learn Doing to Learn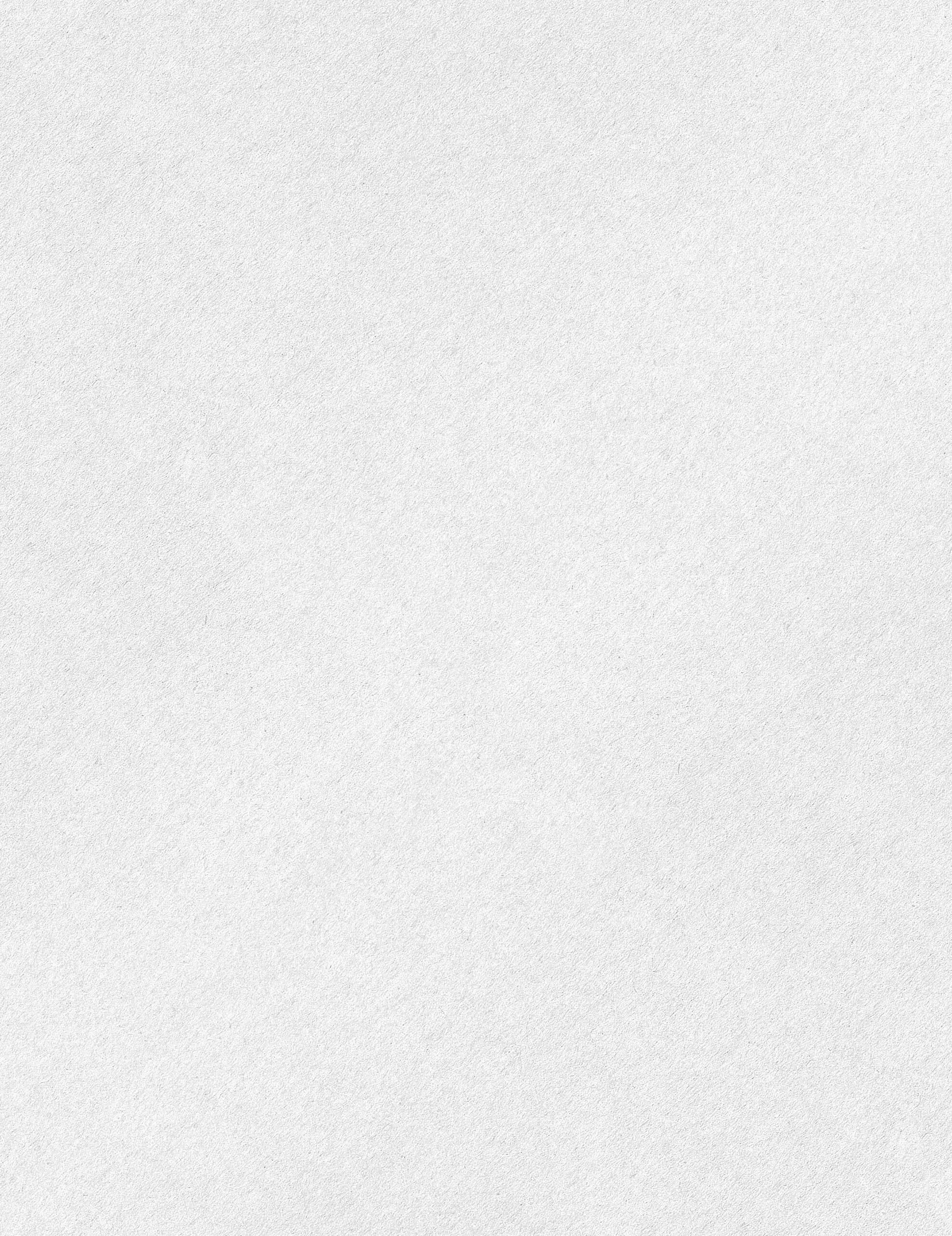 Ashley Henneman knew the minute she walked into Red Oak's Agriculture I classroom her freshman year of high school that she wanted to be an ag teacher.
"I knew from a young age that I wanted to teach, but couldn't decide what I wanted to teach. When I walked in the Ag classroom, I realized I could teach ag," said Ashley.
When it came time to decide on her SAE, Ashley decided maybe she should use it as an opportunity to determine if teaching agriculture was for her.
"I wanted to find a career that I really enjoy. I knew when I started my SAE I would either love or hate ag ed at the end of it."
Ashley's SAE project included many different aspects of agricultural education. Her freshman year she wrote social media posts for the Red Oak Chapter's Facebook page about all things ag like May Beef Month and FFA History. She also taught Ag in the Classroom lessons with the Kindergarten class each month.
During her junior year, Ashley sat down with her principal and school counselor to talk about re-establishing an FFA chapter in her school district of Stanton.
"My school counselor looked at me and said, 'Well, you can help her get started,' because they had someone to teach in mind already. It was really cool to be a part of that process," said Ashley. "And with my SAE I spent a lot of time in and out of the classroom
Ashley Henneman's experiences in ag education
with my ag advisor, Andrea Spencer."
With the help of her advisor, Ashley established the first Stanton Ag Day. She worked with her fellow FFA members to set up different educational stations for the Kindergarten to Fifth Grade students to learn about different aspects of agriculture.
Throughout the day elementary students visited each station to learn about how to identify plants, soil types and several species of livestock animals - including guinea pigs. She even had one of her classmates bring a tractor and planter to school to teach the kids about planting crops. They also included a corn relay race for some fun to help entertain the students.
"It was a lot of work to coordinate all the FFA members, the supplies for each station and to communicate with each of the elementary teachers, but it was really rewarding to watch the kids have fun and learn so much," said Ashley.
Even with all the hard work Ashley decided that ag ed was the career path for her. She is currently studying Agricultural Education at Iowa State University
"My love for agricultural education came from the classroom aspect. FFA was just an added bonus," said Ashley.
7
Since 2018 The Corduroy Club has provided an easy way for individuals to support Agricultural Education on a monthly basis with a recurring gift of any amount. Each donor can select the option to donate via credit card to direct payment through a checking account, as well as selecting the day of the month that deduction is made. Donating through The Corduroy Club makes giving easy and does not require any monthly maintenance on the part of donors, while ensuring continued support of programs and resources directly impacting the lives of the members of Iowa Team Ag Ed.
"
When putting on my first corduroy jacket 12 years ago I never knew how a student-led organization would impact my life for the good. My family and I give to the corduroy club because we know that our dollars are being invested in young adults who are passionate about making agriculture and our society better. Agriculture Education and FFA gave so much to me that I knew I needed to pay it back in some way, so when this giving opportunity came up my family and I took advantage.
The FFA motto is something I try to live by every day "Learning to Do, Doing to Learn, Earning to Live, Living to Serve, and the Corduroy Club is just one small way I can serve the organization that served me. "
- Logan, Lizzie, & Elsie Bauer
I chose to be a Corduroy Club donor a few years ago, not because of any personal experiences as I was never a member of FFA.
I was first exposed to FFA when a State Officer came into my place of work and gave a presentation about FFA and their involvement. It was during this presentation that I learned the mission of FFA and quickly saw the talent of members that make up the FFA chapters. This individual was able to stand in front of a large group of strangers and articulate their message and mission of FFA so well, and they were only in high school at the time. Unbelievable!
I took this opportunity to learn more about the FFA organization and chose to give because of the skill development that FFA provides for future leaders. Seeing the capabilities FFA students exhibit in their interactions with others provides me with excitement for the future generations to come. I am proud to be a Corduroy Club donor and active in supporting FFA as I watch these young individuals grow and carry on the importance of agricultural education!

"
- Tim Rhoades
"
The following individuals have joined this elite group of donors to the Iowa FFA Foundation with their monthly gifts:
Abby Wing
Andrew Arends
Andrew Edson
Angel Brecht
Anthony Brecht
Ashely Wolfe Bailey Steffen
Benjamin Zelle Braden Larson
Bryon Weesner
Caron Erion
Christopher Davison Christopher Lacey Cindy P. Snell David R. Van Ahn Erin Hoffman Emily Rhoades Hope Brecht
Jamie Christiansen
Jason Ammons
Jason Berkland Jennifer Johnson Jim Gardner Jim Howell Joe Heinrich Joshua Remington
Joshua Roberts
Julianne Johnston
Kari Rindels
Lindsay Fischer Logan Bauer Marty Schwager Marvin Hoskey Matthew Eddy Michael Knight Mike Bartling
Natalie Jefson
Patrick Diedrich
8
Scot Harold Shelby Westhoff Skylar Brittain Terrance Junker Time Rhoades Tyler Comes Zoie Shook
Investing in the Future of Agriculture
Sinclair
Tractor Scholarships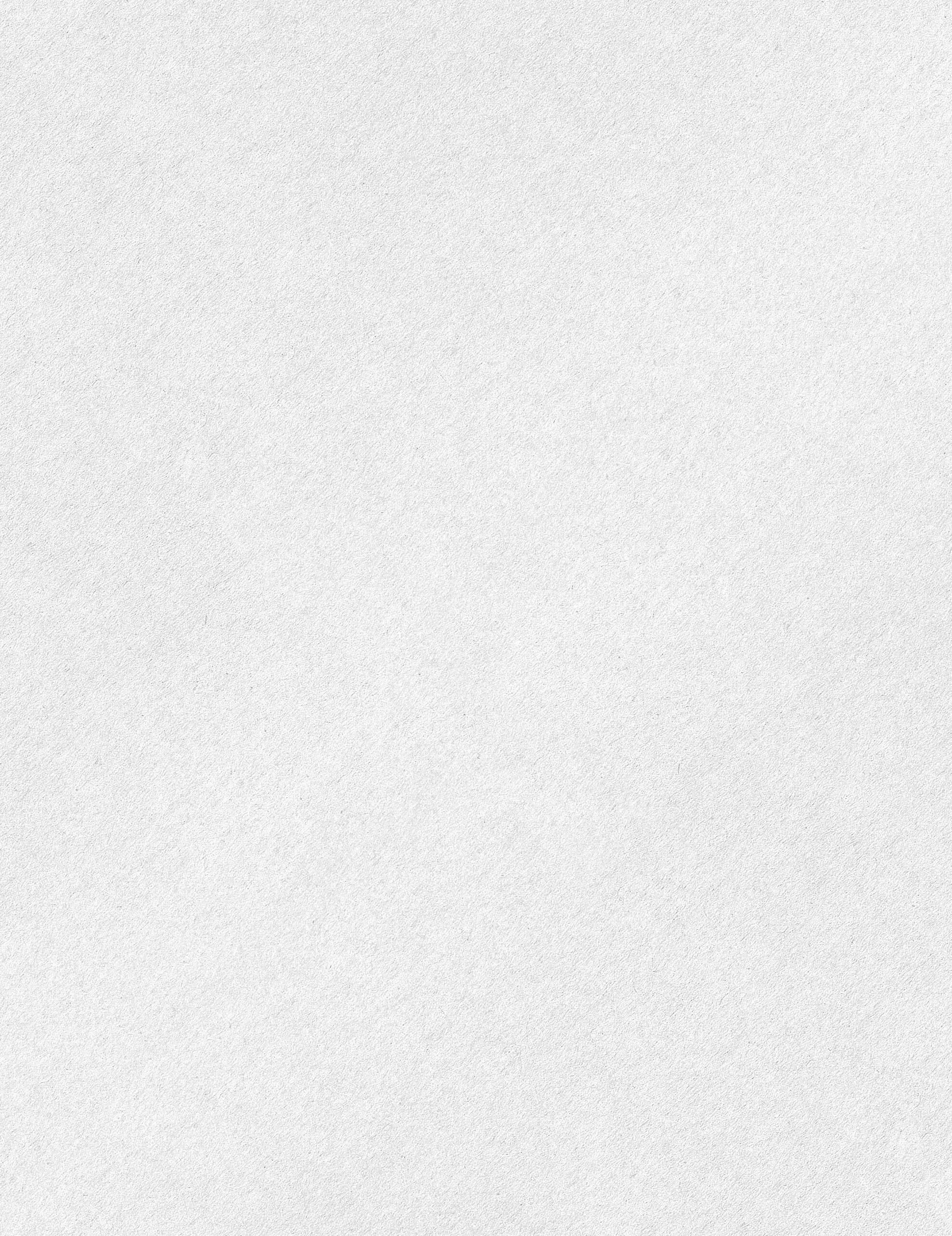 When Moe and Bob Sinclair started their business in 1998, it was humble beginnings. Their first equipment dealership was located at the local fairgrounds, before they moved to an abandoned warehouse located on the west side of Sigourney, Iowa. They worked out of office trailers and uninsulated buildings as they renovated that warehouse to become the Sinclair Tractor's headquarters.
Almost 25 years later, Sinclair Tractor has about 15 locations spread throughout Southeast Iowa, but their focus has pretty much stayed the course. "Our profits go back into our business and investing in our employees and community," said Bob Sinclair, CEO of Sinclair Tractor. "Our business does well when our customers and employees do well."
When John Deere began a scholarship program with their local dealerships, Sinclair saw it as the perfect opportunity to do just that.
"We're supporting our future employees, customers and community leaders when we help our local students further their education, so it was really a no-brainer," said Bob.
"After a few years, John Deere ended their participation in the scholarship program, but we felt it was important to keep supporting our FFA students, so we continued on our own."
Every year, Sinclair hands out five $2500 scholarships to FFA members in the 18 Southeastern Iowa counties in their service territory. The first half of the scholarship is paid directly to the university or community college in August, with the second half paid after the student completes their first semester with a GPA of 3.0.
"FFA is so important to teach our students about leadership and community. I've had three children who participated in FFA, and a fourth who is currently participating in FFA. The skills they have learned and the experiences they've had because of FFA have been key as they've gone to college and grown into adults," said Bob.
"We believe these FFA members are the future of our communities so we want to contribute to that in any way we can."
9
Living to Serve
Living to Serve
Former ag educator lives on through family's gift.
In 1941, after the attack on Pearl Harbor, Jim Hamilton enlisted in the U.S. Army. During World War II, he served in the U.S. Army Air Corps as a B17 pilot with the 95th Bomb Group, flying 39 missions over enemy territory. While stationed in Southeastern England, the farm boy from Lucas County was exposed to new and different agricultural practices.
After the war, Jim came back to Iowa where he resumed his career as an ag teacher and helped the Audubon FFA Chapter get back on its feet.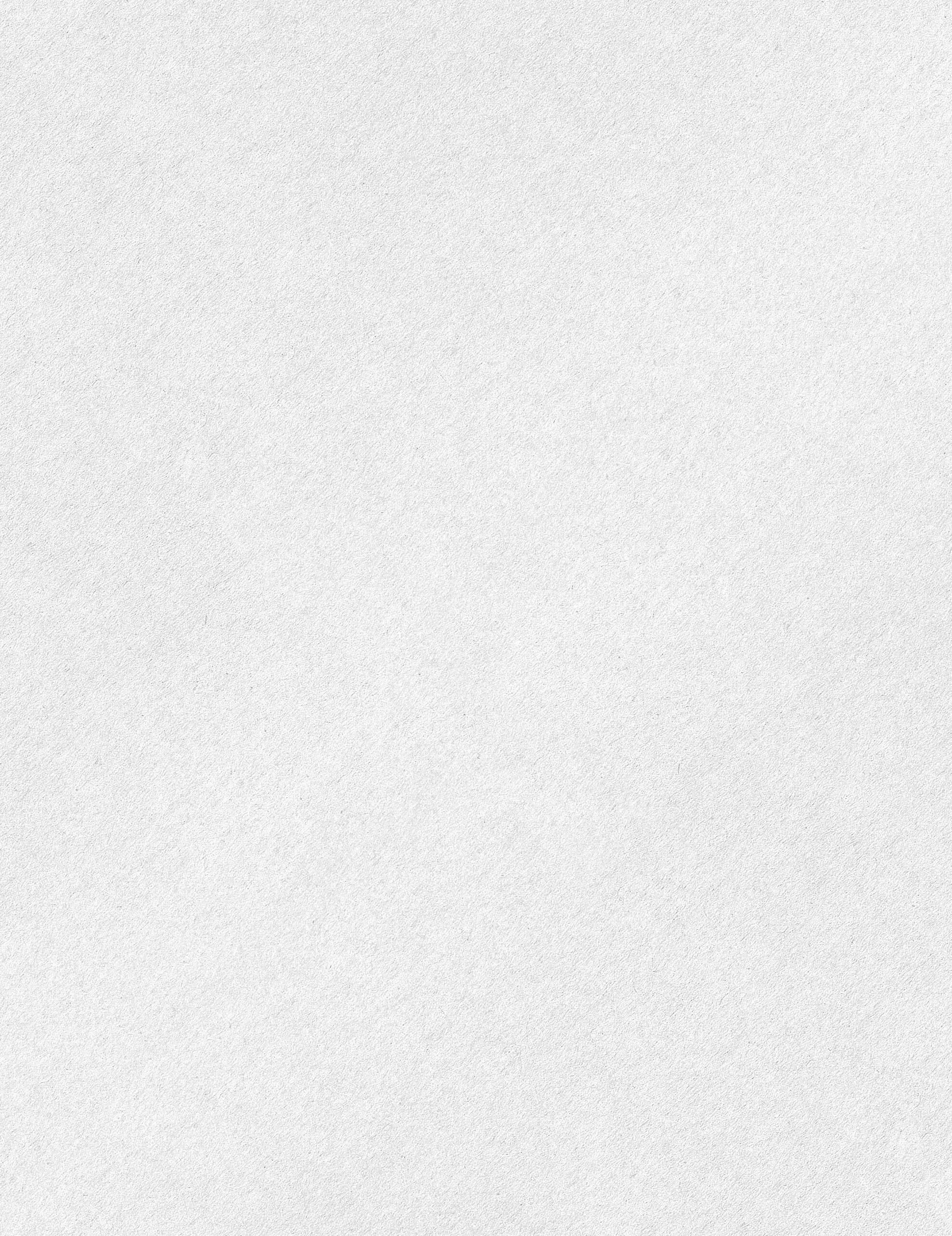 In Jim's classroom, students were taught leadership and took great pride in their competitive spirit as Jim escorted them around the state to FFA events.
"My earliest memories are of helping my mom and sisters make sandwiches for Dad's 'Ag Boys' so they had something to eat on road trips to their competitions," said Julie Wymore, Hamil ton's youngest daughter.
Jim spent many hours in and out of the classroom with his students, helping with their projects and mentoring them throughout their FFA careers. His students were also shown the many opportunities available to them outside of rural Iowa. His dedication to his 'Ag Boys' went beyond the roughly twenty years he spent teaching in Audubon.
"The conversation around the dinner table was
often about his former students, where they were and what they were up to," said Margaret McCoy, Hamilton's daughter.
There was plenty to talk about, too. Notable stu dents included Charles Manatt, a prominent law yer, Democratic National Committee Chairman and ambassador to the Dominican Republic, as well as Nordahl Bruce, an entrepreneur and founder of Bruegger's Bagels.
"Dad always had very high expectations for his students, and they worked very hard to meet them," said Julie.
Many of his students kept in touch with Jim, even after his family left Audubon so he could help found Iowa Western Community College and serve as their first Director of Adult Edu cation. Jim spent the rest of his career helping people with disabilities realize their full potential.
When Jim passed away in 2019 at the age of 103, his daughters decided to make a generous gift to endow the annual proficiency award for the Agricultural Education SAE.
"It was important for us to support a cause that he wholeheartedly believed in so the Iowa FFA was an obvious choice," said Margaret, adding, "Dad really embodied 'Earning to Live, Living to Serve' so it was important to us to honor that in his memory."
10
Careers Under Construction
S P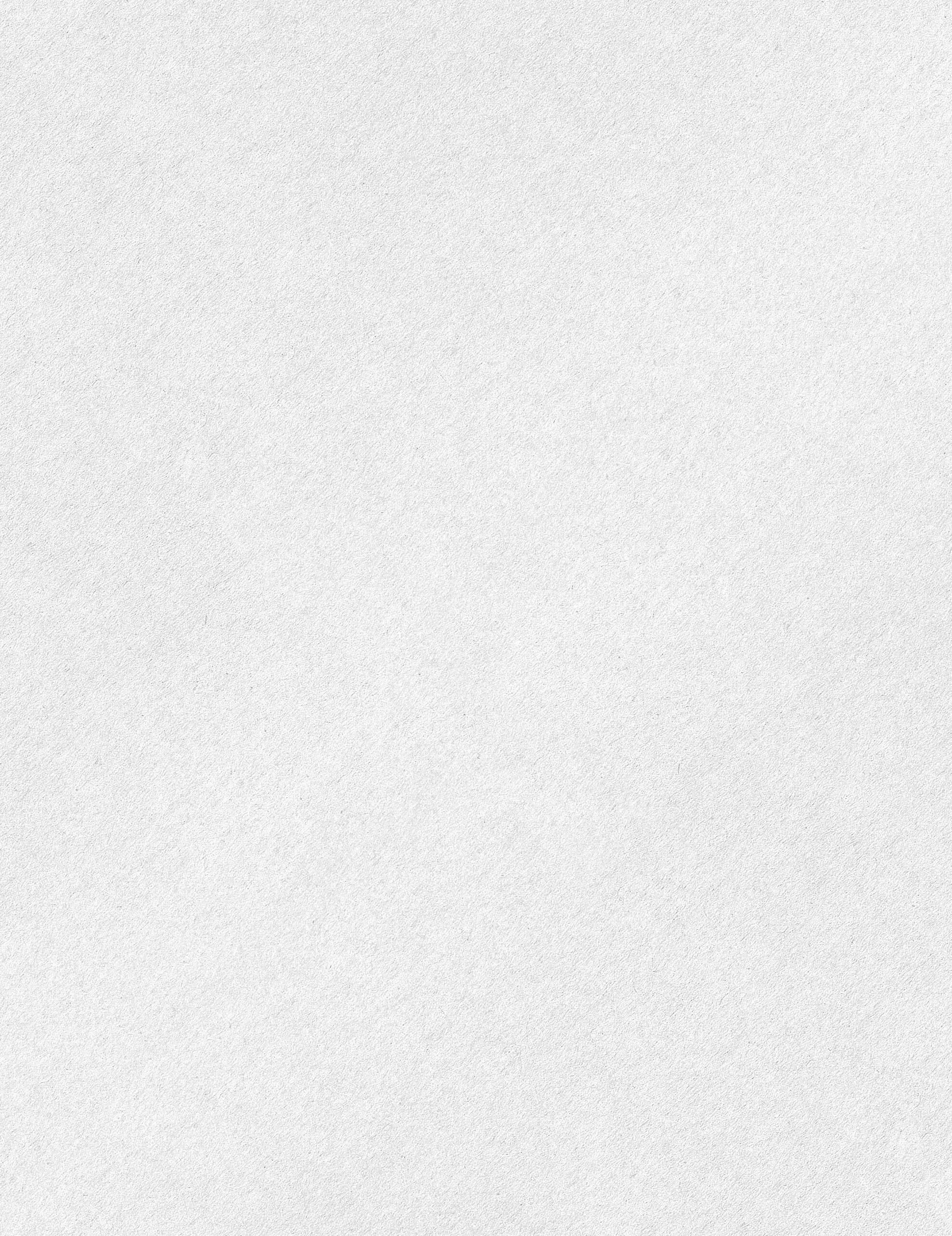 For Iowa's Professional Agriculture Students, Iowa PAS for short, the next step on their journey to career success is found within the organization and being an active participant in honing classroom and practical skills. For many members, the decision to be involved in PAS has come from their first exposure to careers in agriculture in middle and high school. As they move into postsecondary education levels and start defining career paths, the ability to not only learn career ready skills but to practice and master them before receiving their degrees and heading into the workforce is valuable and sets them apart from their peers.
The theme of Iowa PAS matched that "under construction" philosophy, as students from across Iowa gathered for Fall and Spring conferences and allowed them the opportunity to put those skills to the test by competing in Career Program Area contests. These Career Program Areas allow a member to enhance and improve their competency levels (including but not inclusive) in the areas of self-confidence, leadership, oral and written communications, organization, information gathering, goal setting, presentation, and time management.
Student members can compete either as individuals or as part of a team in contests both at the state and national level, which typically include a written knowledge exam and a "real world" practicum in which students use knowledge gained and develop and present a solution in real time. Whether showing their skills in sales areas, developing a farm management program or showing their ability to speak as an advocate by using soft skills; each PAS member has the opportunity to continually grow and achieve through the feedback they receive.
One PAS member noted that the ability to put their skills into practice at contests showed what areas they excelled in. "For me the feedback received from the judges, who come from the industries where we will be working, was the greatest value. I could see where I needed to improve before I started a career and where my greatest strengths were. It also allowed me to be exposed to some career areas that I hadn't considered before."
The career ready skills that these young people continue to master as members of PAS, along with the network connections they are able to make as a part of their journey means that it won't be long before the construction is done and the wide open road meets them as they work to further the journey of agriculture far into the future.
12
11
Thank you to our 2021-2022 Iowa FFA Foundation CheckOff Program Donors!
A & J Koenig Trust
A & M Farms, Inc.
Howard R. Adrian
Kyle Allee
Robert Anderson
Eldon Appenzeller
Arnold Realty Co.
Auwaeter Farms
B & C Burk
Jean Bailey
Ronald L. Barnes
Dale Barr
Dean Bartelt
Clint J. Bauer
Bentley East, Inc.
Mark Boender
Kevin A. Borcherding
Thomas Brewer
David R. Broderman
Aaron M. Burchland
Lucas Bushong
Jerry Buteyn
Jim Calvert
Carruthers & Marsh
Check Inc.
Harry Chilcote
Clarke Family Trust
Collins Production Inc.
Community Development Corp.
William Cooley
Steve Cornelius
Steve Cortum
Don Crawford
Ken Crouse
Travis Curry
D & B Henning Farms, Inc.
Lawrence Daniels
David & Betty Collison Trust
Donald G. Davidson
Alan DeBerg
Deka Corp.
Dillard Farms LLC
Don & Bonnie Vos Living Trust
Dorothy Mae Hidreth
Revocable Living Trust
Double D Enterprises of Iowa
D. Robert Downing
Melonie Doyle
James D. Doyle
Ken Doyle
Doyle Drake
Denny Drake
Drake Family Farms LLC
Ron O. Dunblazier
Craig B Earley
Karl Eby
Gregory Eibs
Donald Erb
Don Faidley
Nancy Fausch
Brent Findley
Kenneth Folkmann
Russell Fox
Fox Farms of Loveland, LLC
Frazee Farms LTD
Freese Farm Partnership
Fred Friedrichsen
Friendly Acres Farm
Jeff Fritz
John Ganzhorn
Jim Gavin Andrew J. Geer
GLB Inc.
Gourley Grain Company LLC
John Green
Donald E. Grim
Gro Mor LLC
Paul E. Guy GVM Corporations
Leo Haack Charles Haden Chad Hafkey Tony Haning Happy Acres Dan Hays
Doug Hefty
Bob Heimbaugh Michael L. Helland
Jim Henderson Charles Heston
Thomas Hildreth
Adam Hill
Donald P. Hill
Hillebo Family Farms Inc.
Jason Hirsch
Charles Hochstetler
Jim Hochstetler
Brian P. Holt
Ron Hotger Hotger Farms
Duane Houge
T.T. Hughes
Hunter Bros. Inc.
Dunn Huxley
Ivy Farms
J & B Family Enterprise LLC
J & D Carlson Farms Inc
J & D Duncalf, Inc.
J.D. Mattingly Farms
David Jacobson
Lowell Jacobson
Morris Jansen
Francis Jardon Joel Jensen Kenneth Jensen Jim White Inc.
Alberta Jirak Gerald Judkins
Odean H. Jukam
Robert Kaska
Michael D. Karfman
Kestrel Inc.
Dennis Kiewiet Kinsinger, Inc. Michael J. Kirlin
Mike Kisling
Lynn R. Knutson
Koger Farms, Inc. Kody J. Kokemiller
Robert W. Koutny Brent A. Larson Nick S. Larson
Lawrence Menke Estate Steven Lee Shawna Lee
Lein Farm #2870
Robert Lenocker Bill Linnenbrink
Roger Loftin
Lorimor Farm, Inc. Michael Lovell Ken D. Lund
Jeff Lyall Mark A. Lyle Jana J. Lyle
Curtis Maddux Mag Farms LLC
Manning Farms Glen McElroy Vincent McFadden
David McKinney
Meimann & Sons Inc. Thomas G. Miller Jack Miller
Miller BRothers Farms, LLC
Jeffrey L. Montang Steve Neal Myron Ness
Dale Nicholls
North Forty Farms, Inc. Ben Novak
Dennis Oliver James Olson
Barbara J. Olson
Bradley D. Olson Jim Oosterhuis Oosterhuis Farms
Douglas H. Paulson
Phyllis Brown Family Trust
Heidi Pool
Joe Pyle
Thomas G. Quinlan
Kirke C. Quinn
R.W. Hoenig Bros
Jim Rains
Dolores Y. Reece Reimers Pork Producers
Gary Reinhart Rolland Roberts Steve Robertson
Casey Robinson
S & B Feedyard Inc.
William J. Sandquist
Stanley C. Schaaf
Eric Schild
Richard Schwarting
Shirley Sealine
Terry Sell
Seventy Seven Investment Co.
Larry Sharer
John & Tricia Shea
Harold Shivers
Evelyn Shivers
Richard Siek
Butch Sigler
Leroy Simmons
Perry Sinner
Anthony L. Smith
Charlie Snuggs
Spear Farm LTD Dean Stall
Ronald D. Steenhoek
Stratton Farm Account Strom Farm LLC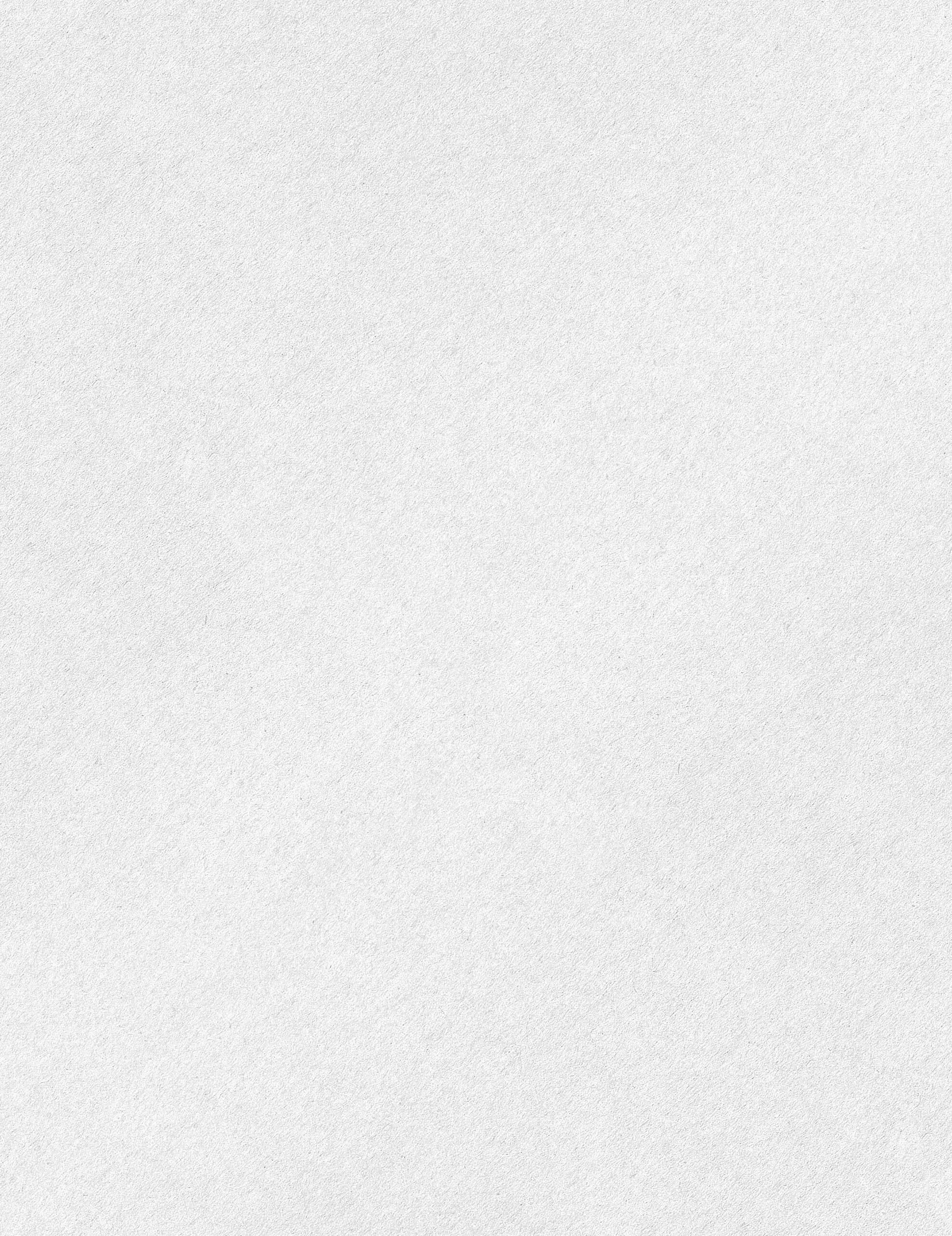 Larry Swaim
T.S. Investments LLC
Ila J. Taylor
Dan Taylor
Teachout Harvest Thorpe Farms LLC
Ted Tostlebe
Triple Z Acres, LTD
TS Weaver Farms, Inc.
Merrill Tuttle
Roger Twedt
Uitermarkt Farm
Thomas L. Upah
Max Vande Lune
Dan A. Vesely
Walker Family Farms LLC
James Warnock
Brandon Warren
John Warrick
Lawrence Watts
Adam Wauters
Marcus Weigelt
Paul Wentzien
Westercamp Trust
Fordon Whittrock
Whittrock Hay & Grain
Daniel J. Wilhelmi
Woebbeking Enterprises LTD
Woodall Consulting Inc.
Patricia Wortman
Lyle H. Wrage
Steven Wright
12
You can join them by donating 1/10th cent per bushel on grain marketed at Heartland Cooperative or Archer Cooperative by contacting your grain marketer today and asking to sign up for the Iowa FFA Foundation CheckOff in support of Agricultural Education!
13
The Gold Standard The Gold Standard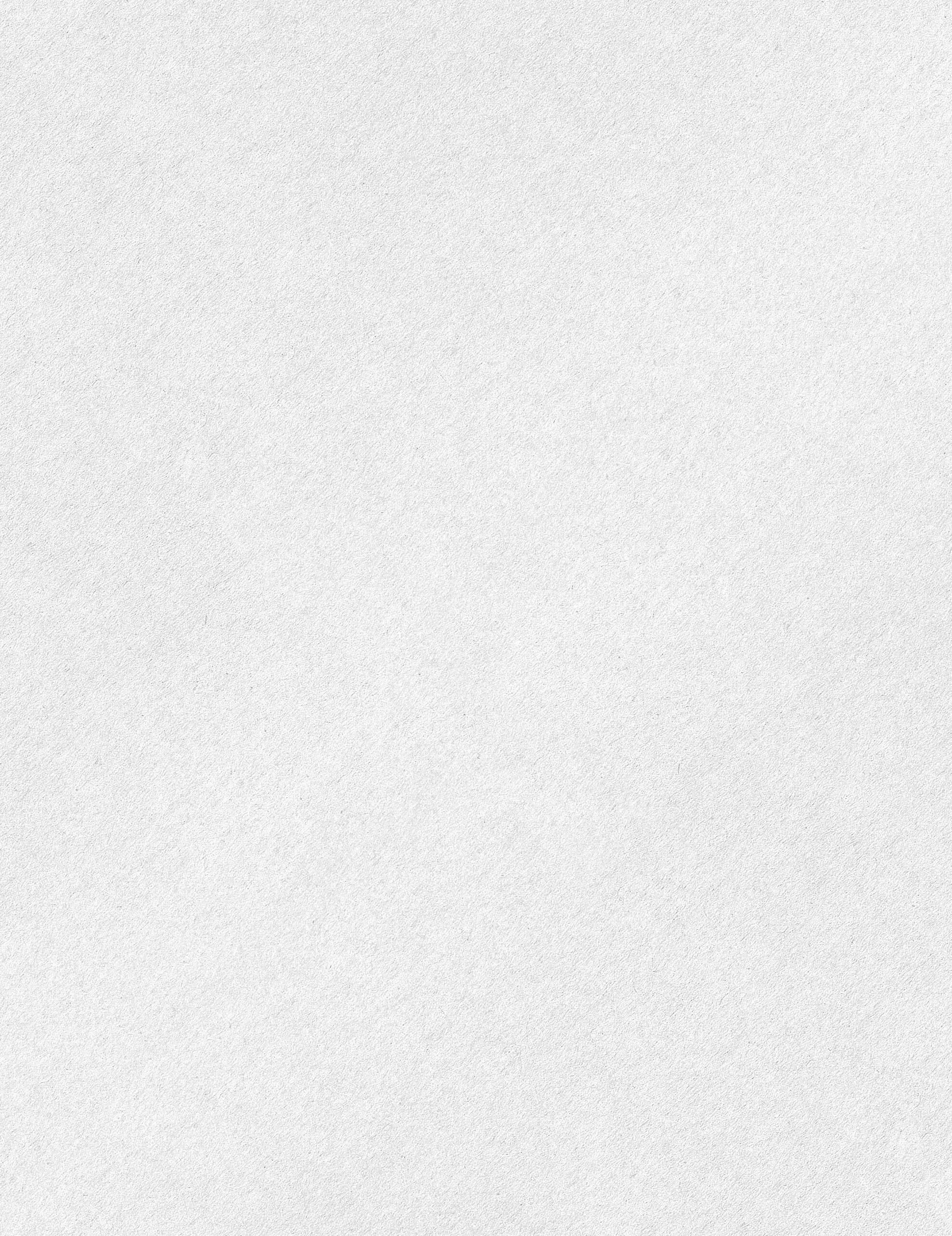 Since 1986, the Iowa FFA Foundation has been connecting partners with the organizations that make up Team Ag Ed in Iowa to provide funding for a variety of opportunities within each organization. The "one-to-one" method of sponsorship has worked well, but in 2020, the need to provide partners with an easier giving system, increased visibility and the ability to support agricultural education as a whole rather than one specific area, prompted Iowa FFA Foundation staff to develop the Iowa FFA Gold Standard Program.
The Iowa FFA Gold Standard Program is a unique and streamlined approach for corporate partners to support the mission of the Iowa FFA Foundation. With two tiers of giving levels to meet budgets from five hundred to more than one million dollars, each level provides valuable opportunities for recognition and interaction with more than 37,000 individuals across Iowa who are passionate about agriculture.
From a donor visibility standpoint, this program exceeds expectations, by offering front and center recognition at all Team Ag Ed conferences, whereas in the past, a donor would only find visibility for a conference area they sup ported. Not only does this program provide an umbrella of touch points to the more than 37,000 Iowans who make up the Team Ag Ed organiza tions, it also allows partners to continue to sup port areas that are historic cornerstones to their support of agricultural education in Iowa.
The Iowa FFA Gold Standard Program provides partners at all levels with visibility at each of Iowa Team Ag Ed major conferences and partners in Tier 2 can designate 50% of their gift towards sponsorship of a particular program or activity.
This year, seventeen partners took advantage of the program and were recognized at the Iowa FFA State Leadership Conference with a personalized corduroy banner and pin signifying their giving tier. New Iowa FFA Gold Standard Program partners will be recognized in the same way, with returning partners receiving a pin to attach to their banners each year.
14
Rising Sun
$5,000 to $10,000
Ag Processing Inc.
Beck's Hybrids
Buena Vista University
Christensen Farms
Darling Ingredients
DLL Financial Solution Partners
Iowa FFA Alumni & Supporters Association
Iowa Pork Producers Association
John & Kelli Peters
R&R Investors, Ltd.
Smithfield Foods
Keith & Jennifer Soltwedel
Glenn & Maggie Stith
Syngenta
Titan Machinery
Plow
$2,500 to $5,000
4 Seasons Fundraising
Doung & Jenny Becker
Jason & Alisha Berkland
Jeremy & Jillian Beukema
CapTrust Financial Advisors
Chubb Agribusiness
Cyclone Sports Properties
Cylosoft, Inc.
Davis Equipment Corporation/Turfwerks
Jim & Irene Gardner
Hertz Farm Management Inc.
Iowa Ag Tag
Iowa Central Community College
Iowa Farmer Today Publications
Iowa Institute for Cooperatives
Iowa State University Dairy Science Club
Iowa Turfgrass Institute
Landus
MinnTex Citrus, Inc.
Morningside University
Producers Livestock Marketing
Tim & Emily Rhoades
U.S. Mary ROTC
John J. Wacha
Wellmark
Wick Buildings
Donors
National Blue $1,000 to $2,500
Accelerrated Ag Technologies LLC
Ames Eye Care
Assured Partners
Astra Security
Brian & Jennie Bailey Bankers Trust Company
BBS Architects Engineers
Becker Beef LLC
Beckman Catholic John Bonner
Chase Brinegar
Carroll Area FFA Chapter
CF Industries
Ediit & Renae Chesnut
Corteva Agriscience
Jim & Patty Cownie
Steve Dakin
Jason Dalton
Christopher & Heather Davison
DeWitt Central FFA Alumni Association
Josh & Hannah Earll Ellsworth Community College
Energy Panel Structures
Jeff Fight
Duane Fisher
David & Lori Gilmore Great Sourthern Bank Grinnell Mutual Reinsurance Co.
Cathy Halsten
Robert & Maureen Hanson
Scot & Carolyn Harold Hawkeye Community College
Informa Markets/Wallaces Farmer
Iowa Cattlemen's Foundation
Iowa Diecast Toys
Iowa Events Center
Iowa Finance Authority - Agricultural Development Division
John Deere Financial
Carrie Jorgensen
Tim & Brenda Kapucian
Keen Project Solutions
Kemin Industries
Kirkwood Community College
Latham Hi-Tech Seeds
Scott & Alice Meldrum
Meriwether, Wilson & Company, PLLC Merschman Seeds, Inc.
MidAmerican Energy Company
Mid-Iowa Cooperative MinnTex Citrus MN
Renee H. Neddermeyer Neumann Brother, Inc.
Niece Trucking
Peoples Company
Polk County Farm Bureau
Principal Financial Group
Ronald & Mary Reedy
Josh & Caitlin Remington
Mike & Dawn Retallick
Robert Half Management Resources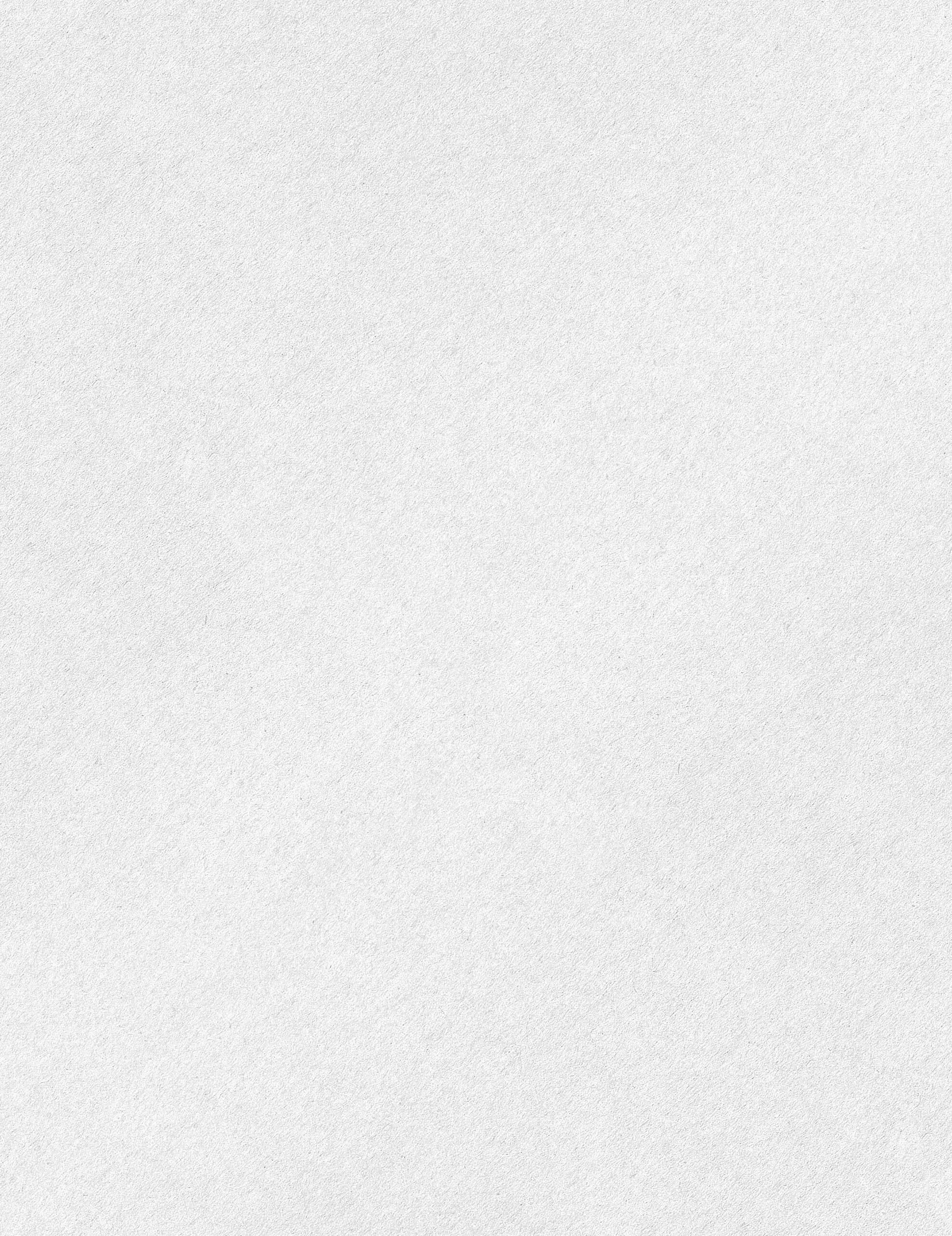 Rose Acre Farms
Kory & Kristin Ross
RV One Superstores
Adam & Liesl Seabert
Seaboard Foods
Kathleen Tapper
The Baker Group
Times Citizen Communications, Inc.
University of Iowa Stead Family Children's Hospital
Eric Weuve Whiterock Conservancy
Zoetis
Corn Gold
$500 to $1,000
AC/GC FFA Chapter
American Bank
Matthew & Dini Anderson
Paul & Jodi Bierschenk
Sally Bowden
Mary Brincks
Tom J. Church
Warren E. Clark
Coalition to Support Iowa's Farmers Confluence Brewing Company
Courtenay Cramer
Terry Davis
Charlie & Twila Dietz
Dordt University
Andrew Edson
Envision Tees
Todd & Bridget Farmer
Fellowship of Christian Farmers International
Karla Frost
Glen Oaks Country Club
Grain Millers, Inc.
Brent & Brenda Halling
Harmison's Hometown Fundraising
Joel Hergenreter
Hog Slat - Midwest Division
Herbert O. Hoover Jim. R. Howell
Thank you to our
15
Hy-Vee Inc.
iCEV
Indian Hills Community College
Iowa Club Lamb Association
Iowa Division Izaak Walton League
Iowa Horse Council
Iowa Lakes Community College
Iowa Meat Goat Association
Iowa State University - Block & Bridle Club
Iowa Trappers Association
Iowa Wesleyan University
Iowa-Nebraska Equipment Dealers Association
J. Ward Organics LLC
Jones Twine & Net Wrap - Agzaga
Key Cooperative
Michael Knight
Janine La Bastille
Brad Liggett
M2 Customs
Craig & Lisa McEnany
Krista Meyer
Douglas Moeller
Ivan Moss
David & Linda Mulder
New Cooperative Foundation
Primebank
Dusty & Teri Rauschenberg
Rhea & Kaiser Marketing Communications
Riverside Casino & Golf Resort
Eric Sanny
Randy Schroeder
Ryan Schutjer
Keith & Barb Sexton
Zoie A. Shook
South Dakota State University
Southeast Valley High School (Central Plains FFA Chapter)
Southwestern Community College E. Spangler
Bailey Steffen
Mike Striegel
Matt & Janae Tapper
USDA - Natural Resource Conservation Service
Mark & Karen Van De Walle
Bryon Weesner
Todd & Denise Wiley
Willian Ory Trust
Ronald & Mary Beth Zelle
Aflac
Alpha Gamma Rho Fraternity - ISU House
Archer Coop Grain Company
Richard & Cathy Ayers
Barefoot Campus Outfitters
Aaron Bartholomay
Logan Bauer
Tyler & Melanie Bettin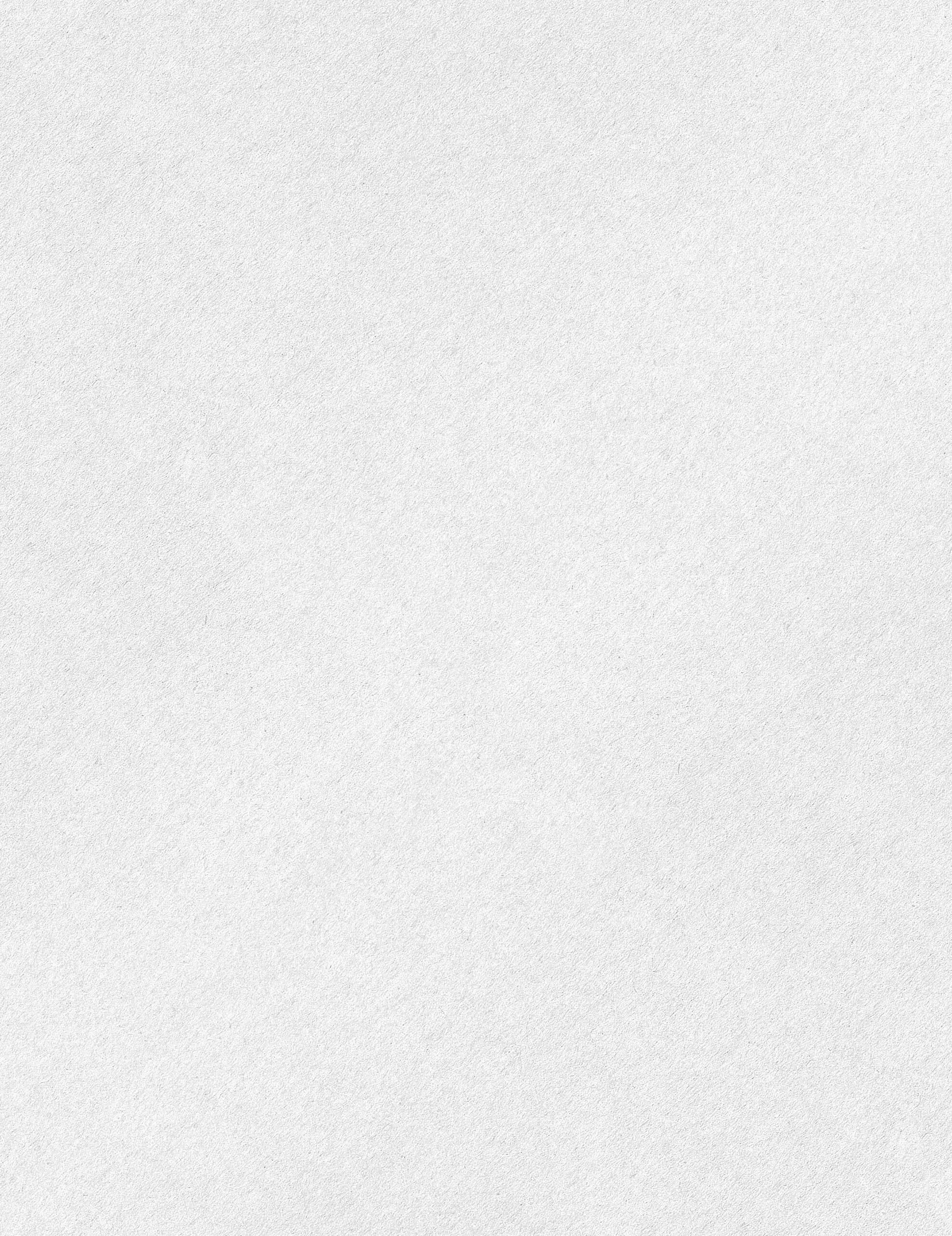 Blank Park Zoo
Willian D. Blohm
Bob Brown GMC
Jacon & Linsay Bolson
Clayton & Jessica Brady
Brooks Golf
Amy Brown
Elmer Burger
Kevin & Honoria Butt
Jennifer Carrico
Central Iowa Tractor Club
Jamie Christiansen
Tyler Comes
Concordia University Nebraska
Jack & Jonell Cook
Alacyn Cox
Joshua Day
Richard & Nancy Degner
Kristi Demuth
Kevin & Joanne Diehl
Laila Down
Alan Duke
Dunlap Livestock Auction, Inc.
Matthew & Carol Eddy
Elder Coporation
Steve Farmer
Scott & Stephanie Finney
Lindsay Fischer
Joel Forsyth Ben Fry Martin Furst
Guthrie's River Ruckus
Perry & Suzanne Hartley Mikyla Hefti
Joe & Shelley Heinrich Stacey Hippen
Hormel Foods Corporation
Kyle Howe
Iowa Premium Beef, A National Beef Company
JCG Land Services Sherry Johnson
Terry & Julianne Johnston
Karl Auto Group
Jolene Keim Hoyle
Stephen H. Keller
Klein Tools, Inc.
Tony & Andrea Klemm
Collin Knipper
Carolyn Knittle
Marelle Knudsen
Todd & Jackie Krone
Barbara Lemmer
Lindeman Tractor, Inc.
Russ & Karen Manternach
Bryon & Judith Martin
Dixie McCormick
Marc Menninga
Midwest Diesel Tech Academy
Aaron Miers
David Milbrandt
Eric & Carli Milby
Chaela Minor
Missouri Western State University
Muscatine Community College
Mike & Jaime Naig
Seth & Meghan Naley
Nebraska College of Technical Agriculture
Northeast Oklahoma A&M College
Niman Ranch
Northwest Missouri State University Northwestern College
Corey & Sarah Onnen
Open Gates Group
Laura Paplow
Jeff & Angie Pardun
Brett Peelen
Clinton & Carol Pilcher
Prairie Fire Wealth Planning
QC Supply
Jeremy & Amanda Rinehart
Joshua Roberts
Bev Rosenbeck
Kent Schescke
Clark Schoening
Ryan & Meg Schon
Marty Schwager
John & Kristen Schweitzer
Sprayer Specialties
Robert & Diana Steffen
Ryan & Askley Stien
Tom & Holli Striegel
Wolfgang Strovers
Joshyua Stubblefield
Thrivent Action Team
Lowell Tiedt
Daniel Troyer
Michael Tupper
RJ Vacco
David & Jacqueline Van Ahn
Heather Van Nest
John Van Ryswyk
Wapello High School
Audra L. Weber
Western Illinois University - School of Agriculture
Western Iowa Tech Community College
Bradley Wink
Jeff & Julie Wymore
Patrick Wynja
Mark & Lori Wyrick
Benjamin & Allison Zelle
Michelle Zumbach
Steve & Kathy Zumbach
Silver $250 to $500
Chapter
16 (continued from page 15)
Greenhand Bronze $100 to $250
801 Chophouse
A & M Farms, Inc.
Brian Adams
Brian Alliger
AmazonSmile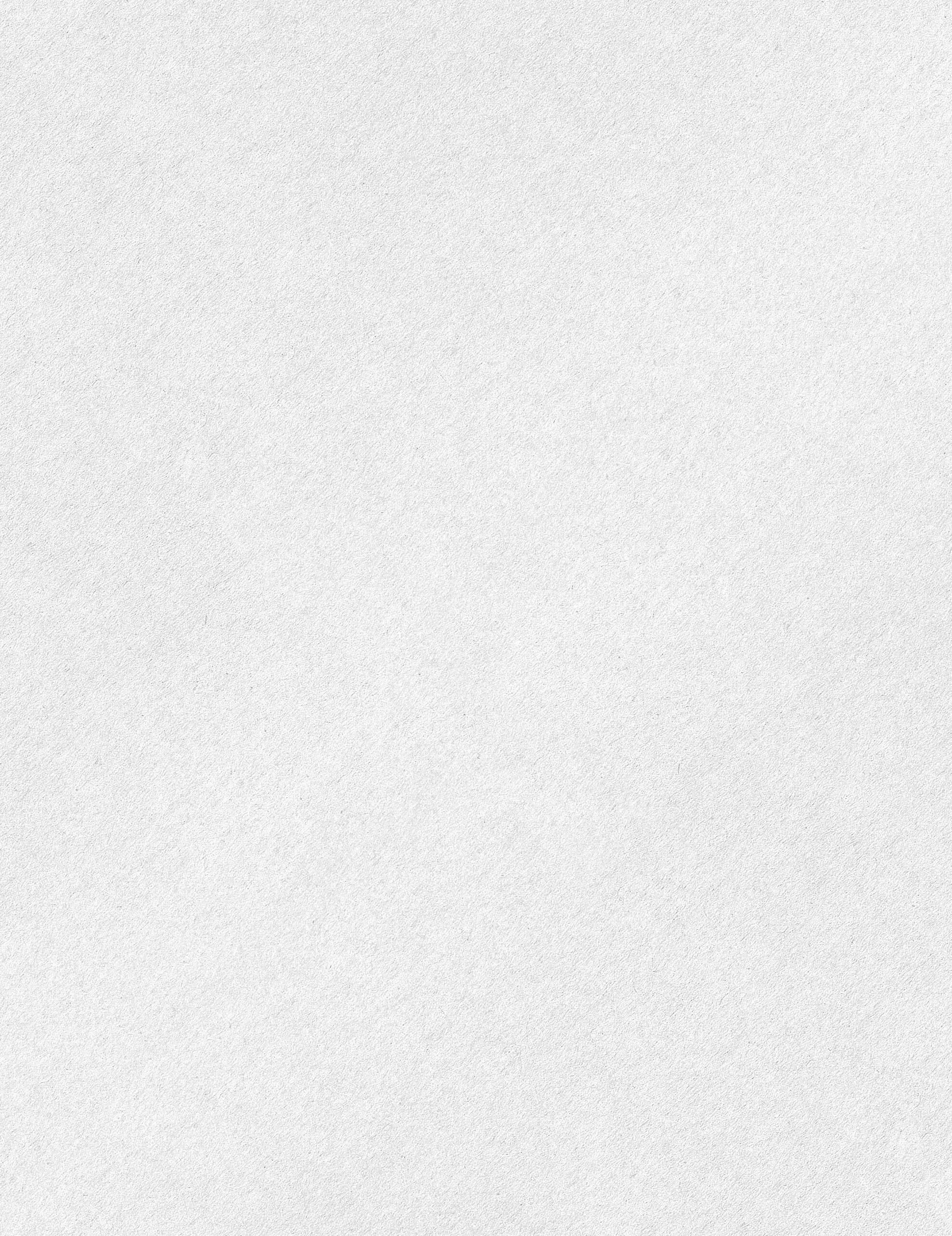 Ames Convention & Visitors Bureau
Jason Ammons
Eric & Bonne Andersen
Gordon & Johanna Anderson
Lee Anderson
Randall Anderson
Heidi Andresen
Andrew Arends
Cheryl Arganbright
B & C Burck
Kendall Bakker
Michael Banks
Vick & Ann Bassett
Vaughn Batdorf
Bayer CropScience (Monsanto)
Christine Bean
Rex & Cheryl Behnke
William A. Bell
Larry Beyer
Joel Bobb
Charles Bogaard
Rex Borcherding
Michael & Harleen Bott
Christopher & Susan Boyens
Anthony & Angel Brecht
Carson Brincks
Lucas Brincks
Taylor & Skylar Brittain
Anthony Brockshus
Jerry & Sheila Brown
Orville Brown
Jerry Bryan
Joellen Buerckley
Danny Burke
Elizabeth Burns-Thompson
Ronald Buroughs
Chris & Sarah Bursiek
Don Burzlaff
Jim & Lisa Calvert
Larry Carlile
Keith Carlson
Billy J. Carpenter
Debbie Carroll-Jones
Diane Casady
Stephen Casady
Tim Cassidy
Central Lee High SChool
Climb Iowa
Linda Collings
Collins Production Inc.
Rich & Lynette Connell
Barb Connolly
Chad Conover
Craig Constable
Rob Coulter
Cove Equipment
Mathew & Erin Cumings
Ronald & Susan Dahnert
Brent Dakin
Kent Davidson
Barbara Davis
Christopher & Angie Dean
James DeKeryel
Jay Dekker
Laurent Delon
Des Mones Symphoney
Diana Coral Photography
Dog-Eared Bookes
Scott Drake
Casey Dray
Durham Museum
Don & Norma Dyson
Steve Earles
David Ehrmann
James Engstler
Donald Everest
Megan Fagle
FarmHer
Steven Ferugson
Finkbine Golf Course
Lee Finlee
Chris Fleshner
Kathi Florea
Katelyn Folkmann
Edith Fortmann-Comley
Bruce Frank Curt Frazee
Wayne & Ruth Fredericks
Brendan Freeman
Fridley Theatres
John & Carol Gandy
Larry Geerts
Timothy Glenn
Gary Goering
Thomas Good
Jane Graesser
Grand Falls Casino & Golf Resort
Green Bay Packers
Greenfield Pork LLC
Dusty & Amber Greiman
Jordan & Kassidie Gunnell
Leo Haack
Larry Hageman
Mark Halverson
Bill Hamman
Amber Hammes
Justin & Beth Hansen
Kyle Hansen
Malinda Hansen
Randy Harding
Ryan & Brea Harms
Than & Jennifer Hartsock
Hartwick Ag, Inc.
Tim Havens
Jessica Hebert
Paula P. Hein
Michael L. Helland
Ron Helton
Dale Henke
David Hennigsen
Dee Hense
John & Elizabeth Hiel
Hillebo Family Farms, Inc.
Hills Bank & Trust Company
Randel Hiscocks
David Hittman
Bret Hodges
Lurlin & Connie Hoelscher
Erin Hoffman Holliday Farms
Cordt Holub
Dave & Laura Hommel
Greg Hoover
Joey Hoover
Verne Hosek
Hotel Fort Des Moines
Jim Hoyt
Duane Hueneke
Jessica Hueneke
Brian & Shelly Hughes
Daryl Hull
Hunter Bros., Inc. Tiffany Ingersoll Iowa PGA
Iowa Wild
J & D Carlson Farms Inc.
J & K Banwart Corp.
Matt Jacobson
Jim White Inc.
Nate & Sara Johansen
Allen Johnson
Dennis Johnson
Jennifer Johnson
Daniel & Diana Jordan
Shelley Kampmann
Michael D. Kaufman
Christina Kelling
Logan J. Kelly
Mark Kies
Al Kilburg
Jayson Kingsbury
Greg Kinser
Charles Klaasen
Russell Klemme
Paul G. Klimesh
Knoxville Raceway
Pat & Mary Knueven
Kody J. Kokemiller
Keith Komprood
Laurie Kraayenbrink
Ryan Kruger
Brent & Susan Kuehnast
John Lacey Steve Lacey
Braden & Emily Larson
John & Shannon Latham
Mike Lauterbach
LaVerne Lee
Bob & Barbara Leonard
Trent Leopold
Max Leyda
Living History Farms
Teresa Loops
Chris & Rebecca Losey
Louisa-Muscatine High School
Travis Luhman
Jerald & Anne Lukensmeyer
Ken & Rosalie Lund
Lisa Lund
Tony Lutz
Terry Main
Joe Maloy
Jaclynne Maranell
Marshall County Pork Producers
Timo Masalin
Devin Maurer
Dennis Mckenney
James L. McLeland
Lynn Meade
Michael Medici
Laura Melhaus
Bob Meimann
Judi Meinhardt Matthew Mentzer
Duane D. Metzger
Abrah Meyer
Larry Meyer
Gray & Wanda Mickle
Randy Miller
Minnesota Timberwolves & Lynx
Minnesota Vikings
David Moline
Joshua Monck
Dennis Morrow
Gary Mundy
National FFA Foundation
Chad Newton
Kody & Chantelle Nielsen
Ralph Nieman
Noce
Bradley D. Olson
Omaha Henry Doorly Zoo & Aquarium
Audrey O'Neil
Ryan & Nichole Onken
Jim Oosterhuis
Robert Orman
Amber Pargman
David & Connie Passmore
Diane Peterson
J.R. & Lisa Peterson
Larry Phillips
Greg Ploeger
Roger Pointee
Don Pottroff
Prairie Meadows Mark Putney
Rod L. Raabe
Gary Reihart
Richard & Roxanne Reinig
Randy Renze
Scott Richeal
Cheryl C. Ries
Randy Robinson
Eugene Rodberg
Steve Roth
Marlon Rudolph
Ron Ruess
Jim Rutledge
Alberto Saldana
Rick & Michelle Sander
Stacey Sanderson
Scheels
Steve Schroeder
Darrell Schuler
Chris Schulte
Kyle & Danielle Sexton
LeRoy & Ruth Simonson
17
Iowa FFA Foundation
2021-2022 Financial Statements Statement of Financial Position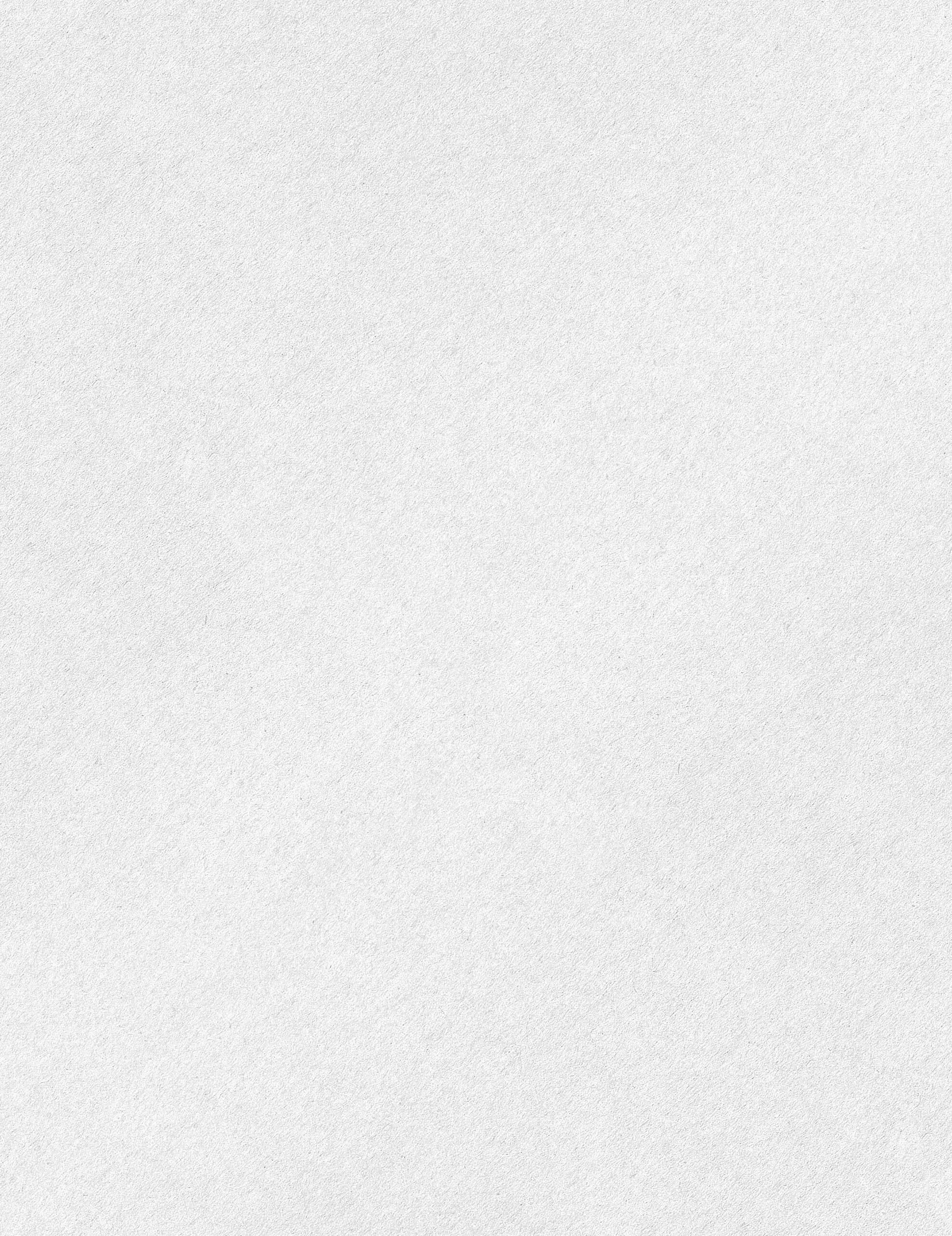 For the Year Ending in June 30, 2022
ASSETS
Current Assets
Cash Accounts Receivable (Net)
Contributions Receivable-Current (Net) Inventory Prepaid Expenses
Total Current Assets
Non-Current Assets Investments - Endowment Funds Contributions Received - Non-Curent
Total Non-Current Assets Property & Equipment Buildings & Improvements Equipment
Less: Accumulated Depreciation
Total Property & Equipment
TOTAL ASSETS
LIABILITIES & NET ASSETS
Current Liabilities
Accounts Payable Security Deposits Accrued Expenses Deferred Revenue
$597,135 $105,204 $549,789 $1,167 $47,325 $1,553,633 $20,234
$1,573,867 $13,864,548 $564,652 ($4,899,832) $9,529,368 $12,403,855
Total Current Liabilities
Non-Current Liabilities Note Payable Accrued Interest
Total Non-Current Liabilities
$1,300,620 $154,212
Net Assets Net Assets Without Donor Restrictions Net Assets With Donor Restrictions
TOTAL NET ASSETS
$101,281 $22,242 $14,914 $15,775 $2,775,000 $2,996,966 $5,771,966 $5,588,333 $889,344 $6,477,677
TOTAL LIABILITIES $5,926,178
TOTAL LIABILITIES & NET ASSETS $12,403,855
18
Statement of Activities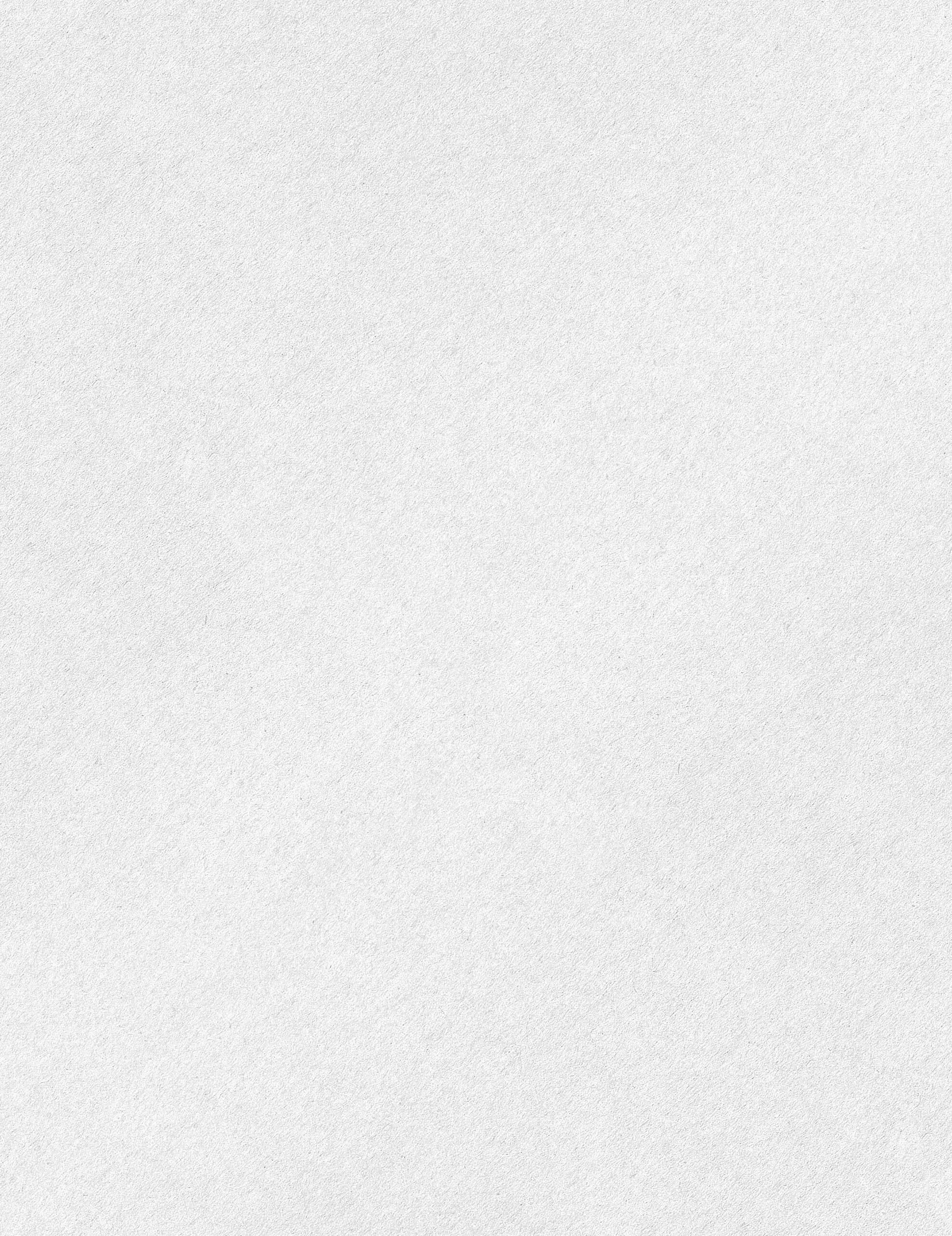 For the Year Ending in June 30, 2022
SUPPORT & REVENUE
Support & Revenue
Sales of Promotional Items (Net) Proceeds
Contributions & Grants
Rental & Related Income
Net Investment Income (Loss) Other Support & Revenue
TOTAL SUPPORT & REVENUE
EXPENSES
Programmatic Expense
Iowa FFA Association Iowa Professional Ag Students (PAS)
FOUNDATION
FFA ENRICHMENT CENTER TOTAL
$1,271,257
$443,059 $443,059
$1,714,316
Iowa FFA Alumni Association $11,000 $11,000 Iowa Association of Agricultural Educators $15,249 $15,249
Enrichment Center - General Expense $145,971 $145,971 Enrichment Center - Depreciation $351,733 $351,733 Enrichment Center - Interest Expense $142,614 $142,614
Management & General Expense $216,558 $216,558
TOTAL EXPENSES
Change in Net Assets
Net Assets Beginning of Year
Net Assets End of Year
$17,912 $1,313,681 ($143,703) $83,367 $364,424 $18,850 $754,606
$17,912 $1,313,681 $443,059 ($143,703) $83,367 $364,424 $18,850 $319,392 $6,158,285 $6,477,677
Fundraising Expense $128,525 $128,525 $640,318 $1,394,924
19
Dave Siwek
Lucian Skretta
Eric Small
Mark & Cindy Snell
Carrie Snieder
Mike Sobotka
South East Iowa Super Conference (SEISC)
Katie Spoelstra
Steven & Kally Sporrer
Bill Spratt
State Technical College of Missouri
Ronald D. Steenhoek
Ray Stephan
Janine Stewart
Wayne Stewart
Maxine Storilie
Verlyn Strellner
James Striegel
Scott Stueven
Sutter Family Farms
Dennis & Pauline Sweet
T.S. Investments LLC
Travis Tedrow
James Tegner
The Durham Museum
Adam & Brooke Theis
Robert Thomas
Toy Farmer Publications
Kevin Trout
Mary J. Tungesvik
Deb Turnball
Roger Twedt
Dennis Uitermart
Justin Ullmann
Troy & Kimberly Upah
Don Uthe
Dustin Van Wyk
Nicholas Vanlaningham
Veenker Memorial Golf Course
Wayne Voigt
Ted Waldock
Ronald Weidauer
Eric Weirup
Kenny & Dianne Wenger
George Wenig
Amy Wessel
Shelby Westhoff
Whipp Sales
Mitch & Becky Wieczorek
Dennis Wiley
Michelle Wilson
Woebbeking Enterprises LTD
Jeanne Wonio
Byran Yanke
Duane Yoder
Costello Abby
Brian Abels
Robert Adams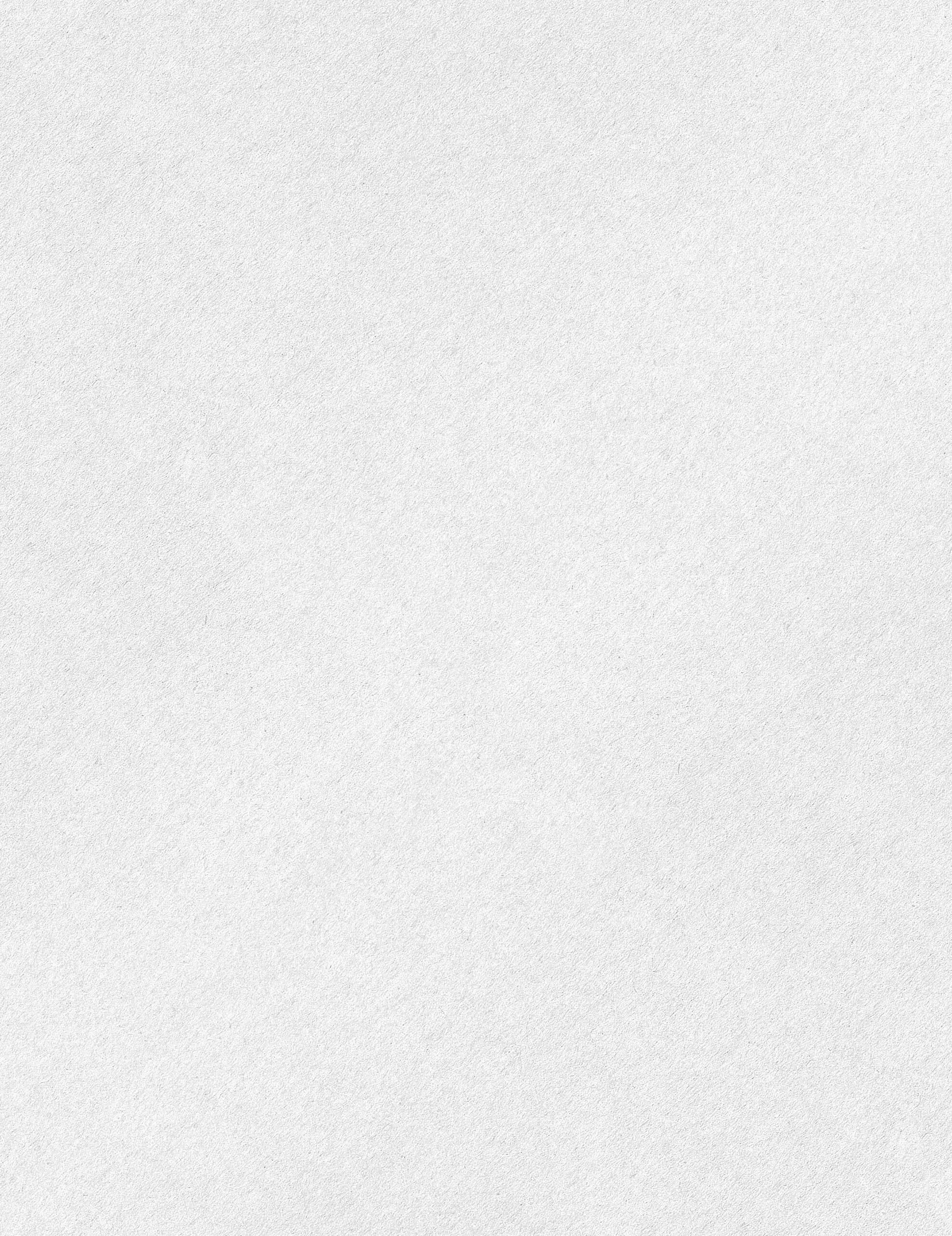 Howard R. Adrian
AgriVision Equipment
Don & Mary Lou Ahrens
Adam Aljets
Kyle Allee
Noah Altenhofen
Katie Anderson
Aaron & Keri Anderson
Richard A. Anderson
Robert & Wanda Anderson
Ankeny Community Theatre
Melissa Appel
Eldon & Joanne Appenzeller
Margaret J. Arends
Arnold Realty Co.
Gilbert Asbe
Ryan Ashton
Auwaerter Farmers
Ryan Baade
Chris Backer
Ronald L. Barnes
Dale Barr Dean Bartelt
Mike & Kaitlyn Bartling
Nathan Bauer
Amy Baum
Jamie Beck
Brian Becker
Pat Becker Zach Becker Beeler Trucking
Jerry Behn Grant Belden
Bentley East, Inc.
Michael Best Miek & Sue Beukema
Ron Beyer
Travis Betner Kaitlin Blackford
Melanie Bloom Chrsitine Bobst
Mark Boender
Boone & Scenic Valley Railroad
Jody Boord
Kevin A. Borcherding
Roger & Maxine Bottema
Keith Braun
Randolph J. Bray
Hope Brecht
Thomas Brewer
Kevin Brocker
Steven & Isabelle Broshus
David R. Broderman
Kaitlyn Brouwer
Jeremy Brown
Kevin Brown
Nate Bumen
Aaron M. Burchland
Lucas Mushong
Jerry Buyteyn
Joanne Byars
Jim Campbell
Tony Catalano Center Grove Orchard
Check Inc.
Time Chwirka
Clarke Family Trust Clay County Fair
Leah Clayton
Kristin Cleveland
Molly Cleveringa
Barry & Rhonda Clough
Matt & Susannah Cole
Terry Coleman Collins Credit Union
Community Development Corp.
Dan Conway Rita Cook-Miller
Brett Cooper
Casey & Mekenze Cortum
Steve Cortum
Sandra Coryell
Ken Crouse
Cumings Family Farms
Travis Curry D & B Henning Farms, Inc.
Bentley & Amy Dall
Steve Dangler
Lawrence Daniels David & Betty Collison Trust
Beverly Dean
Alan DeBerg
Amanda Dejong Deka Corp. Dennis DeLong Maureen Denny Des Moines Buccaneers
Craig Dexter Patrick & Megan Diedrich Dillar Farms LLC
Greg Dingel Mark Divoky
Dorothy Mae Hildreth
Revocable Living Trust Daycen Douglass D. Robert Downing
James D. Doyle Ken Doyle
Melonie Doyle
Denny Drake
Doyle Drake Drake Family Farms LLC
Rebecca Dreager
Eric Drobny
Ron O. Dunblazier
Karl Eby
Jeff Edwards
Gary Eichelberger
Micah Elefson
Gary & Rose Engler
Dan & Heidi Engstler
Donald Erb
Nancy Fausch
Joel Feller
Jason Fevold
Brent Findley
Kristin Fisch
Dennis Fitzi
Kenneth Folkmann
Daniel Folsom
Russell & Marnie Fox
Fox Farms Of Loveland, LLC
Frazee Farms Ltd.
Fred & Leone Friedrichsen
Friendly Acres Farm
Jeff Fritz James C. Funke
Matt Gatchel
Kevin Gee
Andrew J. Geer
Pierce Gelhaus
Don & Kerry Gerhls
GLB Inc.
Pamela Golinghorst
Michael Goodall
Doug Graas
Roger Graham
Grand View Beef
John Green
Donald E. Grim
Gro Mor Llc
Mike Gruver
Paul E. Guy Gvm Corportation
Charles Haden Michael Haden
JP Haffarnan
Pat Haffarnan
Chad Hafkey
Ronald Hagedorn
Fred Hale Mark Hamilton Keith Hammen Chuck Hammond
Tony Haning
Robert Hanson Jeff Harder
Dan & Judy Hays Doug Hefty Bob Heimbaugh Jim Henderson Matt Hense
Trae Hestness
Tammy Hickman-Fay Brian Hicks
Adam Hill
Donald & Mary Beth Hill
Jason Hirsch
Shelby Hisel
Jim Hochstetler
James Hoffman
Nicholas Hoffman
Justine Holloway
Brian P. Holt
Dave & Laura Hommel Dave Hommel
Honey Hollow/Franklin Broomworks
Patti Hood
Marvin & Karen Hoskey
Ron Hotger
Duane Houge
Russell Hubby
Hush Massage and Skin Care LLC
Iowa Barnstormers
Iowa Californian Rabbit Specialty Club
Iowa Cubs
Iowa New Zealand Rabbit Speciality Club
Peter Isaacson
Ivy Farms
J & B Family Enterprise LLC
Partners up to $100
20 (continued from page 17)
J.D. Mattingly Farms
David Jacobson
Lowell Jacobson
Dennis Jans
Morris Jansen
Ryan Janssen
Natalie Jefson
Joel Jensen
Kenneth Jensen
Alberta Jirak
John Wayne Birthplace Museum
Roy A. Johnson
Gerald Judkins
Terrance Junker
Teresa Kagemann
Robert Kaska
Kestrel Inc.
Ed & Carol Keuning
Gary King
Kinsinger, Inc
Darrin Kirkland
Michael J. Kirlin
Mike Kisling
Sydney Klimesh
Lynn R. Knutson
Randi Koehler
Kristie Konz
Aaron & Michelle Kooiker
Adam Koppes
Robert W. Koutny
Janelle Kracht
Michael Kruger
Matt & Chaney Kurtz
L & L AG Repair
Christopher Lacey
Dixie Lambrecht-Hovey
Jeff Lamoureux
Brian Larsen
Mikayla Larsen
Nick S. Larson
Chris & Ann Latham
Alexander Lee
Shawna Lee
Steven Lee
Jay LeFevre
David J. Lehner
Beth Leib
Troy Leininger
Weijie Li
Bill Linnenbrink
Erika Lippincott
Justin Lockwood
Roger Loftin
Lorimor Farm, Inc.
Jeff Lyall
John Maahs
Curtis Maddux
Mag Farms LLC
Alan Manning
Manning Farms
Dave Martin
Mike Marusiak
Randy Mateer
Jon & Linda Matson
Howard Maxwell
Brooke McArtor
Jon & Sherryl McAvoy
Terrance McClellan
Everett R. McCloney
Ryan & Becky McCullough
Dudley McDowell
Tim McGaw
David McKinney
Barb Mead
Gary Meier
Meimann & Sons Inc.
Ralph Melchert
Merck Foundation
Dan Messer
Malayne Meyer
Rick Meyer
Microsoft Rewards/Give with Bing
Malcolm & Ardelis Miller
Randy & Sheila Miller
Thomas G. Miller
Miller Brothers Farms, LLC
Mississippi Valley Rabbit Breeders Association
Ralph Mohwinkle
Jeff Momphard
Moss Brothers Inc
Kevin Muhlenbruch
Wayne A. Nattress
Rachael Nauman
Dave & Marla Nees
Myron Ness
Dale Nicholls
Hunter Norland
North Forty Farms, Inc
Ben Novak
Tyler Obrender
Jessica O'Connor
Paul Oien Dennis Oliver
Janet Olsen
Barbara J. Olson
James Olson
Omaha Performing Arts
OosterHuis Farms Ltd, Marlin
Craig Orr
Pancheros Mexican Grill
Panera Bread of Iowa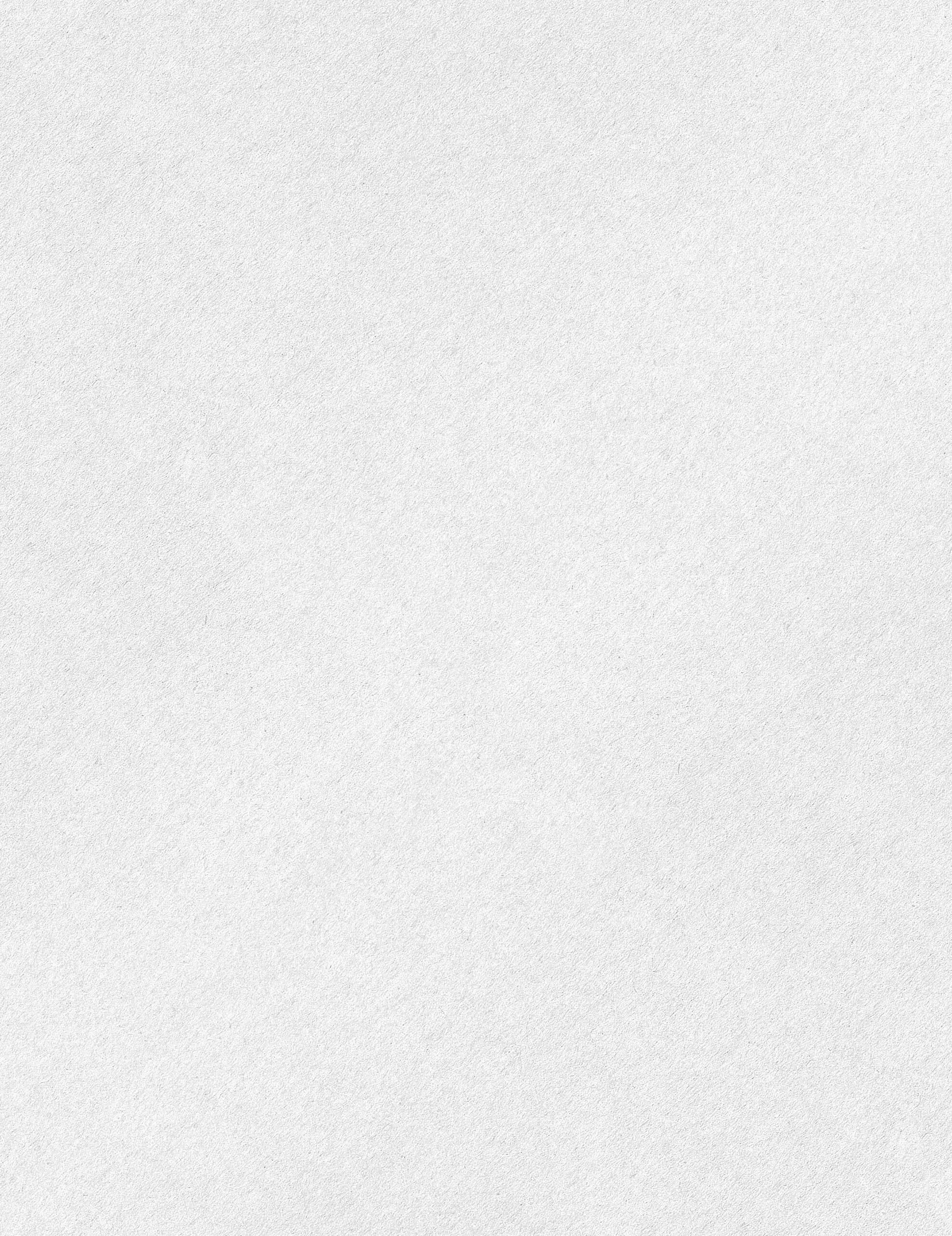 Jerry Parsons
Janet Paulsen
Douglas H. Paulson
Scott Paulson
Peace Tree Brewing Co
Charles Peahl
Mike Pietz
Anna Pilcher
Randy Pingel
Paul Pins
Brad Plaman
Steve Pleggenkuttle
Jeff Ploeger
Branden Plummer
Heidi Pool Ron Powell
Prime & Crown
Aaron A. Putze
Joe Pyle
Kirke C. Quinn
R.W. Hoenig Bros
Matthew Ranfeld
Lane Raska
Allen Read Mel Reeve
Terry Reilly
Reimers Pork Producers
Mike & Dawn Retallick Mike Retallick
Cecil W. Reynolds
Brian Rice
Kari Rindels
Kyle Roberts Casey Robinson
Laura Robson Jade Rodemeyer
Jerome Roell Matt & Heidi Rohrig
Coretha Rozendaal S & B Feedyard Inc
Josh Sabourin
Clint Sanderson
William J. Sandquist
Logan Sansgaard
Stanley C. Schaaf
Eric Schild
Brandon Schilling
Jim Schilling
Craig A. Schisler
Alan Schlumbohm
Luverne & Mary Ann Schmidt
John Schneider
Schneider and Schneider LLC
Kara K. Schreck
Nicole Schroeder
Gary Schwarting
Richard Schwarting Jacob Schwindt
Jeremy Scott Shirley Sealine
Terry Sell
Seven Oaks Recreation Seventy Seven Investment Co
Larry Sharer
John Shea Evelyn Shivers
Joseph Short Quinn Showalter
Richard Siek Butch Sigler
Leroy Simmons
Chad Simon
Anthony L. Smith
Matthew Smith
Neric Smith
Roger Smith
Charlie Snuggs
Southwest Valley School
Spear Farm LTD Jene Springrose
George Steuart Danell Stewart
Kathy Stocker
Joe Streck
Strom Farm LLC
Leanne Sutter
Larry Swaim
Ashley Swanson
Lloyd & Marilyn Tagesen
Dan Taylor
Ila J. Taylor
Teachout Harvest
Jon Terlouw
Jeff Thatcher
The Chocolate Storybook
The Iowa Children's Museum
Randy & Sharon Thill
Bryce Thompson
Renee Thompson
Thorpe Farms LLC
Bryant Tjeerdsma
Steven Trainer
Matthew Trask
Tri Rivers Rabbit & Cavy Club
Laura Tryon
TS Weaver Farms, Inc
Merrill Tuttle
Uitermarkt Farm
Brandon Umscheid
University of Nebraska Lincoln
Thomas L. Upah
Urbandale Community Theatre
Mark Van Der Kamp
Sue Van Vooren
Trevor Van Wyk
Max Vande Lune
Tammy Vande Voort
Duane VanWinkle
Dan A. Vesely
Greg Von Ahsen
Rachel Walcoff
Walker Family Farms LLC
Rachel Wallace
James Warnock
Brandon Warren
John Warrick
Allen Wasko
Lawrence Watts
Alicia Westercamp
Westercamp Trust
Andrew Wheeler
Kenny T. White Heather Whitman Brenda Wickland
Dennis Wiener
Terry Wild Mark Wilden
Daniel J. Wilhelmi
Abby Wing
Gordon Wittrock
Wittrock Hay & Grain Inc
Matt & Ashley Wolfe
Jonathan M. Woods
Patricia Wortman
Lyle H. Wrage
Evan W. Wyer
Russ Zimmerman Sam Zoske
21
Time Honored Tradition
Endowing 25th Anniversary Clocks
No one can quite remember when ag educators were first honored for 25 years of service exactly. Long before the Iowa Vocational Teachers Association changed its name to the Iowa Association of Agricultural Educators, teachers who had reached this milestone were honored in a special way. As early as the 1970s some type of award was given, and in 1984 mention was found of 25th anniversary desk clocks sponsored by Farmland Industries.
Fast forward to the late 1990s, one special friend of FFA and Agricultural Education, Sonny Deke, was serving as the Iowa FFA Alumni President when he was approached by then Iowa FFA Foundation Executive Director, Wayne Nattress. Mr. Nattress told Sonny that the long-time sponsor of these awards was discontinuing their funding and he was having difficulty finding a new sponsor. Sonny jumped on board and has sponsored them every year since.
In 2021, Sonny approached Iowa FFA Foundation staff about making sure the awards continued far into the future and set up an endowment fund to continue to provide funding for these special awards.
At the 2022 IAAE Summer Conference, he was on hand as a new group of educators reached their milestone year and were honored with their clocks, and it also gave the group the opportunity to honor Sonny for his generous gift and his continued commitment to supporting a vital part of education in Iowa.
When asked why he chose to endow them, his reply was "Why not? I don't do it for the recognition."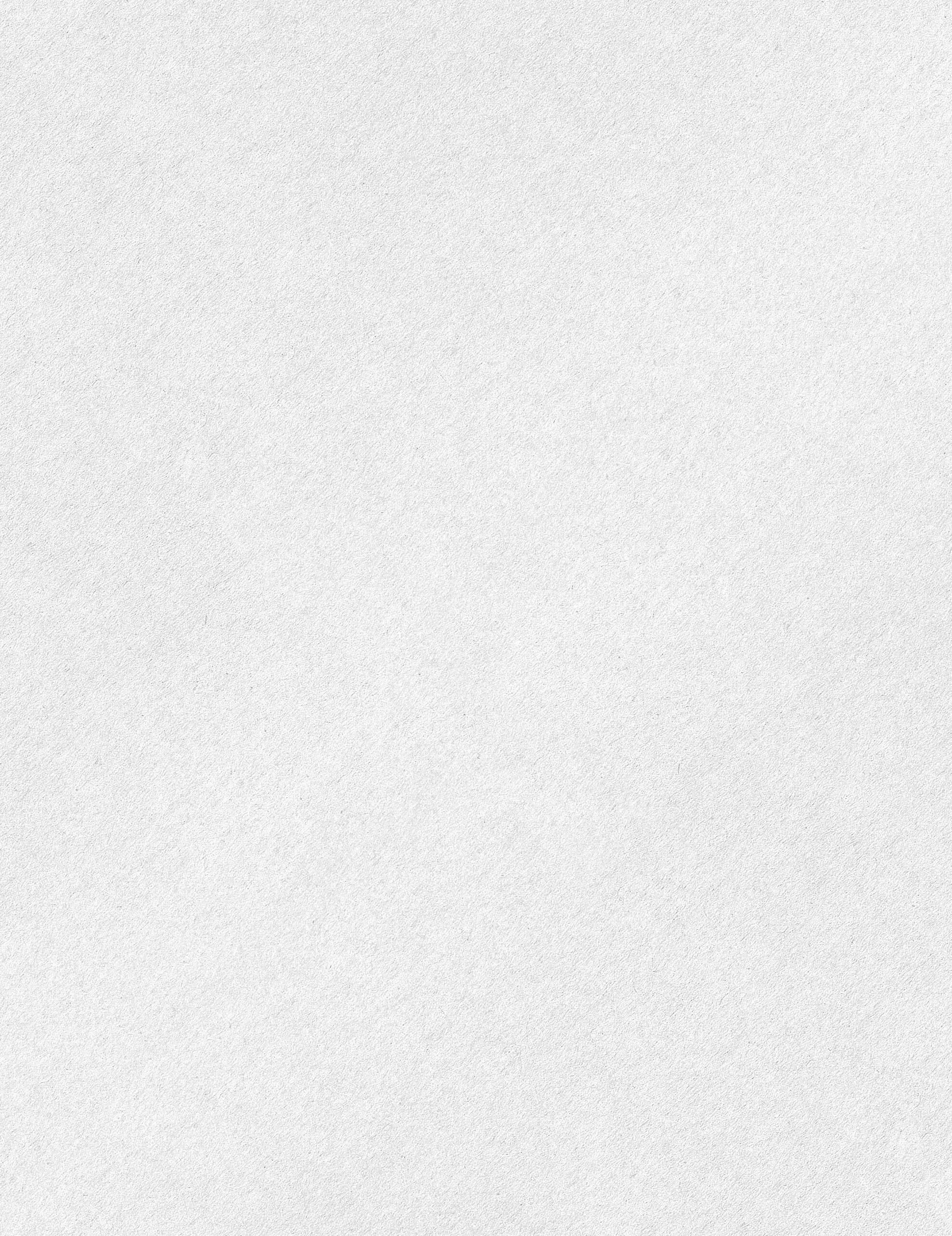 "I wanted to be sure that the awarding of clocks continued long after my demise, and transferring money from an IRA to a non-profit without a tax liability made it really easy."
Sonny's unique and thoughtful gift is special, not only for the way it continues to honor and support those who stay in the profession for a quarter century, but also because it continues to be a way that he can support a cause that is very important to him long after he has earned his wings.
22
Niemanns Go All in for Ag Ed
When they first met at an FFA Public Speaking competition, neither Casey nor Tammy Niemann could have known that what the future had in store for them.
FFA kept them in touch throughout their high school and college years. First, they were District FFA officers, then State FFA Officers together when they attended Kansas State University. "But we weren't dating at that time," said Tammy.
"That would have been really scandalous," Casey added.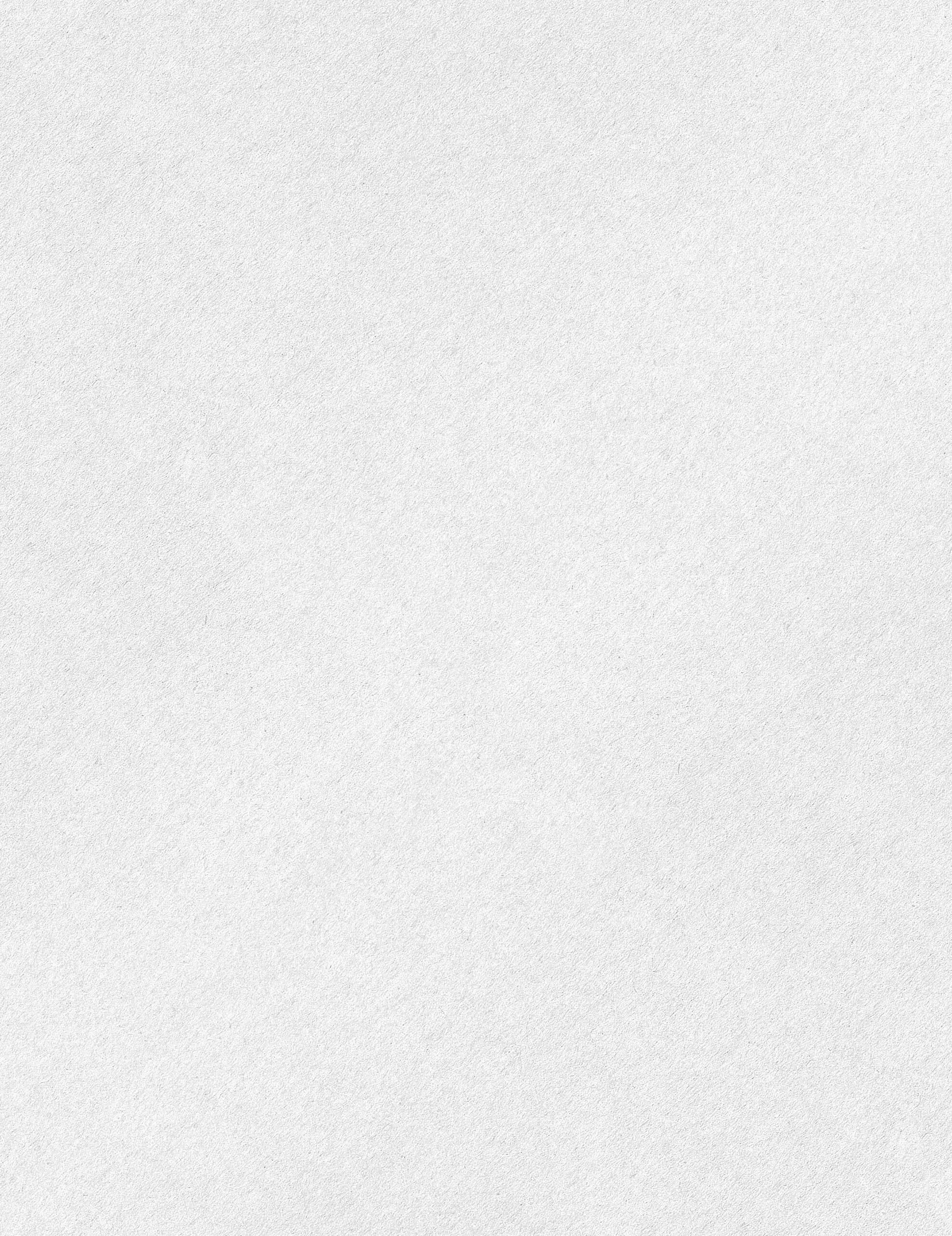 Almost a decade later they would visit that same high school in Vermillion, Kansas for a much different purpose.
"She made me wait 9 years, but I took her back to the school where we met to propose," said Casey.
Soon after graduating from Kansas State University, they got married and started their careers which led them to Iowa. Tammy began her career working for John Deere and had the opportunity to work in their Intelligent Solutions Group in Johnston while Casey covered a midwest territory working for Microsoft.
"We moved here thinking we'd be moving again in a few years, but then we started to love Iowa, even with all the snow," said Tammy. "We really put down roots, and made a home here."
After 15 years with Microsoft, Casey co-founded a start-up called AgriSync which helps farmers adopt new technology and make it easier for them to connect with advisors in the agricultural sector. Casey spent seven years building the app when John Deere acquired AgriSync, now known as ExpertConnect, in 2021.
"I ended up retiring from John Deere after the kids were born, so it's really ironic that Casey has now found his way to the Intelligent Solutions Group at John Deere," said Tammy.
With the fundamental part FFA played in their own stories, it seemed natural for them to give back to an organization that gave them so much. The Niemanns donated $25,000 to endow the All in for Ag Ed program which will help new ag teachers cover living expenses before they earn their first paycheck. "We also thought this would be a great way to honor my dad, Larry Hoobler, who was an ag teacher in Kansas for 31 years," said Tammy.
Casey added, "The efforts of good ag teachers have blessed us in our careers and life, so we feel really honored to invest in the next generation of ag educators. It's a great profession, and we want to encourage young people to pursue that."
23
All in for Ag Ed
Nurturing the Growth of Agricultural Educators
One specific hurdle to becoming an educator is financial. In the final year of school, the future educator must pay all of their college tuition, books, fees, room and board. Then, they must student teach – often incurring a second rental fee for housing in a local community along with increased travel expenses. At the same time, committing 100 percent of their efforts to student-teaching, they are not able to earn additional wages at a part-time job.
When awarded their diploma, a young educator's financial challenges are not over. Most Iowa schools pay teachers once per month – and typically one month in arrears. For a new teacher who starts their contract on August 1, their first paycheck likely won't arrive until September 20! After an expensive final semester at college, these newly minted educators now must move to their communities of employment, place deposits for rent and utilities, set up their classroom, meet with their students by conducting Supervised Agricultural Experience (SAE) visits, work at the county fair and in many cases assisting with many shows at the Iowa State Fair. All of this, before their first paycheck! One educator stated, "If it weren't for my credit card, I wouldn't have had money to eat. I didn't turn on my water until I had lived at my apartment for 4 months… I couldn't afford the deposit. I just showered in the school locker room and brought a few gallons of tap water from my parents' house to cook and flush the toilet."
Another shared "Each week I went to the grocery store, bought a medium tub of cottage cheese. When I got to my apartment, I would split the cottage cheese into 5 containers, as these would be my meals - one for each day of the work week. On the weekend, I would travel home, Dad would put fuel in my car for the week and Mom would make me a couple good meals. I dreamed of taking home the leftovers but dared not ask. The next week it would all start over again. I couldn't wait for that paycheck to arrive."
Our educators deserve to live above poverty between col lege and their first paycheck - we must do better than this. To directly target this barrier, the Iowa FFA Foundation's Board of Directors allocated the first $50,000 raised from the 8th Annual Black Ties Blue Jackets Gala to support our future educators. These funds were used to provide a small stipend for living expenses while the educators are working to become established in their new schools and communities.
With the help of generous friends like you, the Iowa FFA Foundation provided 25 first year educators with stipends to help them through those first few weeks of their new careers as educators.
The responses to these gifts were filled with gratitude:
"I wanted to send a heartfelt thank you for the $1,000 gift from the donors of the Iowa FFA Foundation. I have had an unestimated year of challenges and this contribution will ease some of that stress!"
"I would like to extend our gratitude to you for providing funds for the New Ag Teacher Incentives. Speaking from experience, student teaching and the first year of teaching can be brutal financially! We greatly appreciate you investment in our preservice and new teachers!"
As we look to the 100th Anniversary of FFA in 2029, we must continue to find ways to support the growing need for agricultural educators in Iowa. Fortunately, the New Ag Teacher Incentives is helping to fill that gap one teacher at a time.
24
Ben Hennessy
Ben Roed
Bridget Buol
Casey Allen
Christian Miller
Collin Johnson
Eric Davis
Haley Breeden
Jacey Goodale Jacob Baker
Joelle Grubbs
Kaylea Van Regenmorter
Liah Murray
Lindsey Meyers
Madalyn Dohlman
Maura Ballagh Nelson Findling Rachel Beary Ryan Faught
Sarah Manderfeld Shayne Hoeft Skie Campbell Tatum Kahler Tyler Wingert Zach Rankin
Fort Dodge
Bedford Clear Creek Amana
Lenox
BCLUW (Conrad) Newell-Fonda St. Ansgar East Marshall
Sibley-Ocheyedan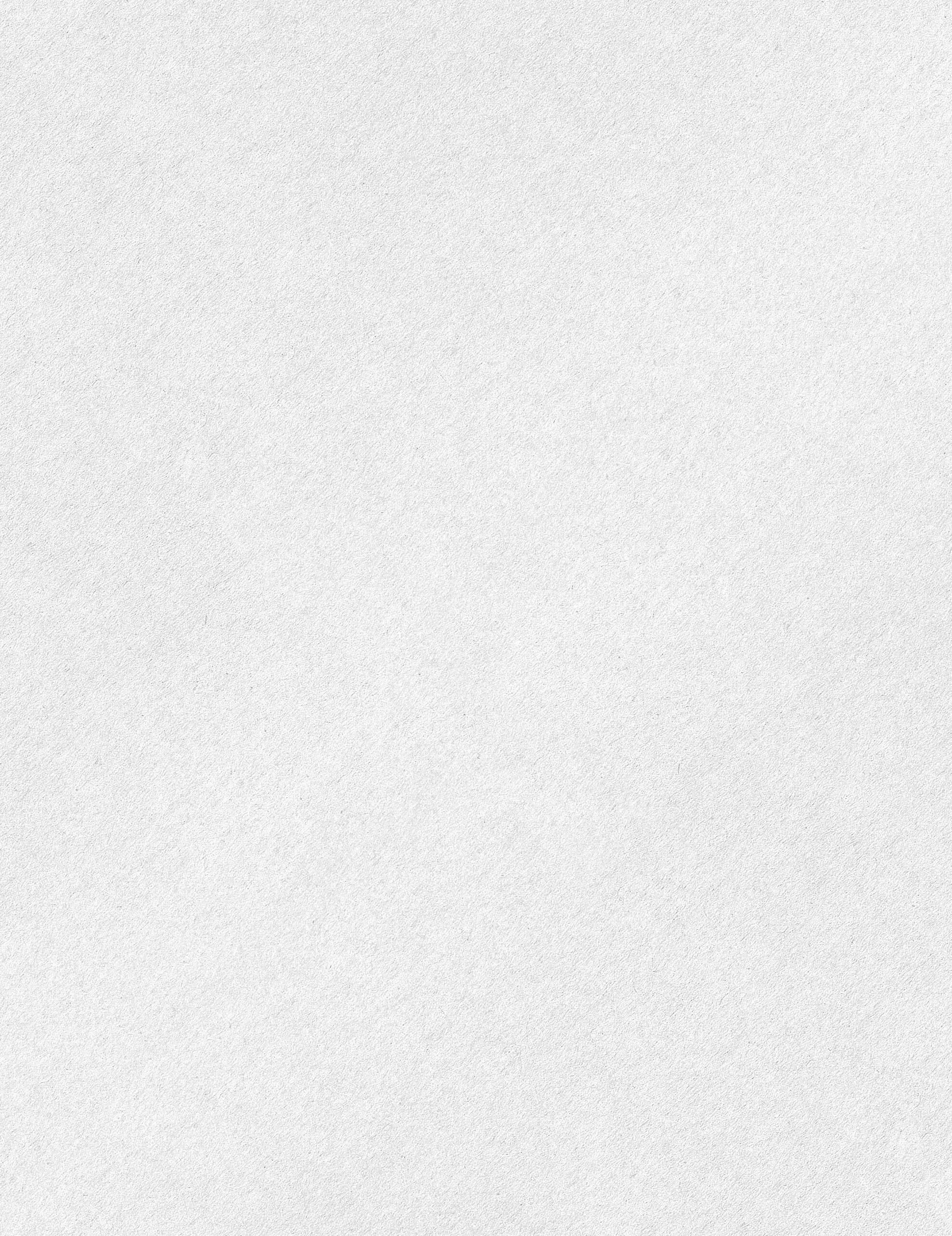 West Fork (Sheffield) AC-GC (Guthrie Center) West Sioux (Hawarden) Denison
Hartley-Melvin-Sanborn
Lake Mills
Van Meter East Sac Seymour Forest City North Union
West Hancock (Britt) AC-GC (Guthrie Center) Starmont Ridge View (Holstein) Gladbrook-Reinbeck
Weber named Golden Owl Award Winner Weber named Golden Owl Award Winner
Rock Valley Community School District Agriculture Educator and FFA Advisor Micah Weber was selected out of seven finalists from across the state as the 2021-22 Golden Owl Award winner. Sponsored by Nationwide Insurance, this annual award recognizes excellence in agriculture education and promotes the importance of the field. As this year's awardee, Weber received a $3,000 grand prize and the Golden Owl trophy.
With 20 years of teaching experience, Weber serves as a valuable resource to his students in grades 7-12. He firmly believes in developing strong relationships in his classes and keeping an open mind. "The reason I love being an ag teacher is because no two days are ever the same. No two classes, no two years are repetitive. The way you teach the content will change with the students, which keeps it challenging. It is exciting to individualize your classes to your students, help them improve and see them grow." Weber said.
He also spoke about the need for agricultural education in Iowa. "Agriculture education is important because of the diversity of activities that are offered. There are so many opportunities for students to become more specialized in a certain area and apply what they've learned to their careers. These include both technical skills in agriculture and soft skills that can be applied to any job. These kids are our future, the next generation. They will work in industries, become business owners and guide us into the future. Their development will help us all down the road."
25
Learning to Do
Among the gently rolling hills and dairy farms of northeast Iowa, one would not think of Dyersville as a stronghold of agriscience research. However, a chap ter chartered just four years ago is just that, because of the efforts of Ag Edu cator and FFA Advisor Dawn Mausser. Beckman Catholic's FFA program sets the bar high when it comes to research in agriculture.
For junior Grace Helle, the opportuni ty to join FFA wasn't a clear picture at the beginning. "My mom was an FFA member," Helle said, "I don't think her experience was ever what she hoped it would be, but she urged me to join and when working on a research project for another class turned into an agri science project, it made perfect sense to become involved in the ag classes at my school."
Beckman Catholic has a long tradition of science fair type research among its students, as any student taking Honors Biology has been required to have a research project. With the addition of the FFA program in 2018, research proj ects have blossomed, to this past year where out of forty to fifty projects Beck man had going to the State science fair, only three were not agriscience based.
In 8th grade, Helle's first project took an in depth look at a subject many in Iowa wouldn't really think about, but one that showed surprising results. In year one of the two year project, she grew grass seed and then treated it with the same percentage of salt and brine solu tion the Iowa Department of Transpor tation uses to keep Iowa's roads free of snow and ice. She tested the variable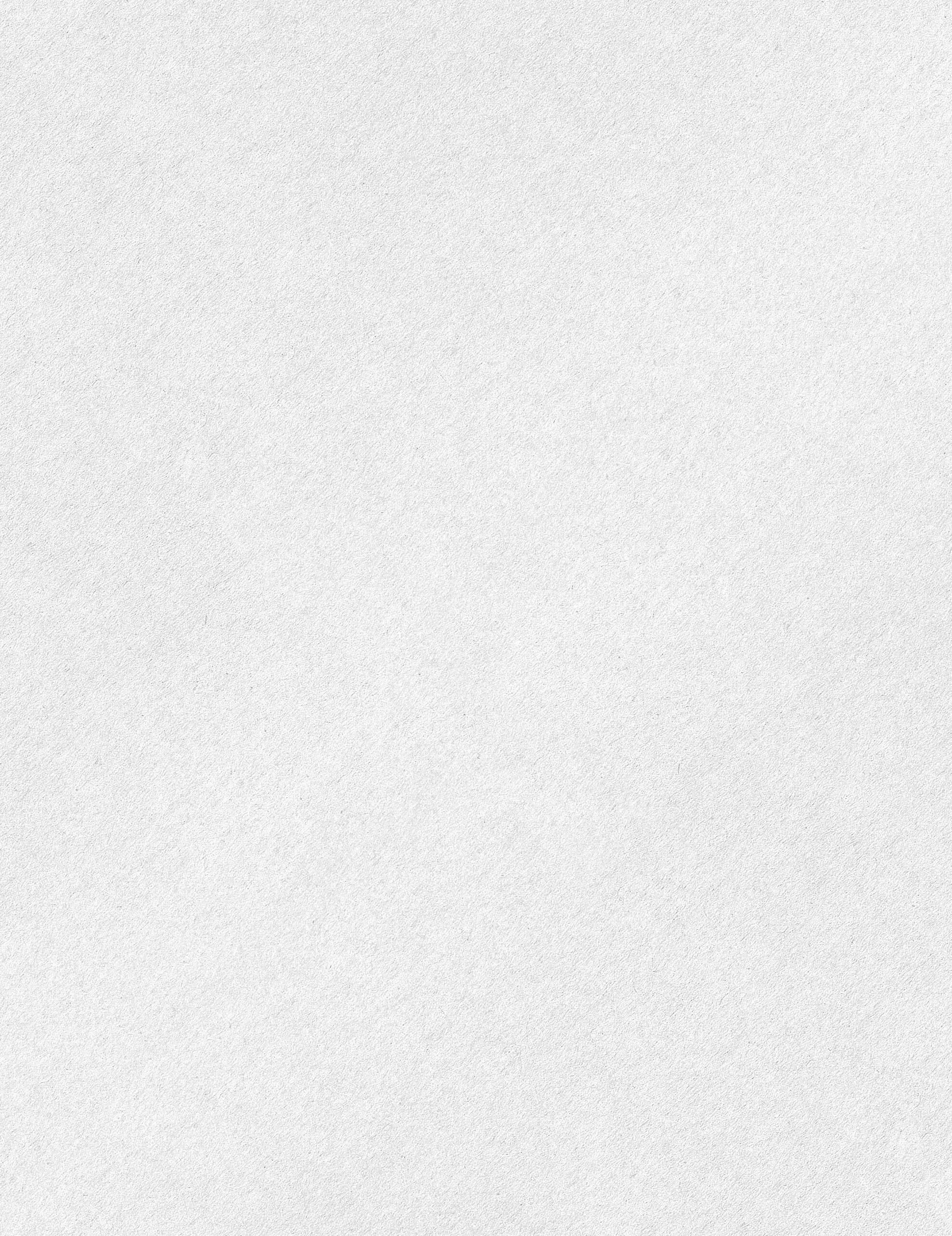 rates needed to determine what effect the ice melting agents would have on roadside grasses. In year two, she took that lab research to the field and set up roadside plots and measured the effect not only on roadside vegetation but on the soil as well. She shared these findings with the Iowa DOT, and even though she found that there was an increase in damage to vegetation and the soil, the habits of old tend to lean towards what works to keep the roads clear.
The next stop in her research journey was to look at Chelated minerals used as a post germination fertilizer and to discover if there were effects to plant growth and color. This led her into testing with RGB colors, something she hadn't done before.
For Helle, the research portion of her academics are just a continuation of lifelong learning. She challenged herself in 2021 to step out of her comfort zone and started another project, this time looking at the protein content of sunflower seeds and trying to determine if they could be used as an alternative in livestock feed rations. As she has gotten results, she has shared them with individuals in the feed industry as a possible solution to the need for higher protein content.
Each one of her projects have gone on to the National Agriscience Fair and her latest project received a Gold rating at the national level. She credits much of her success to her FFA Advisor who is a combination of teacher, motivational speaker, friend and cheerleader.
Student Spotlight
26
Grace Helle's journey in agriscience.
"Mrs. Mausser really cares about her students and keeps everything in her classroom hands-on and full of energy which makes students really excited about learning!" Grace noted. "The Ag Room and FFA are so exciting. Young people want to be a part of something and feel welcomed and that is exactly what you feel walking into her classroom."
Helle got to see first-hand the work being done to engage students when she assisted ag educators in the score room at the Northeast District Horse Evaluation Career Development Event.
"Some people might have the notion that Advisors are just taking students out of class, driving them to the event and dropping them off and sitting around drinking coffee, but nothing can be closer to the truth!" Grace noted, "They are all helping to administer the events, grading tests, compiling results, doing all those little things that have to get done in order for students to be able to have experiences like this and others we attend."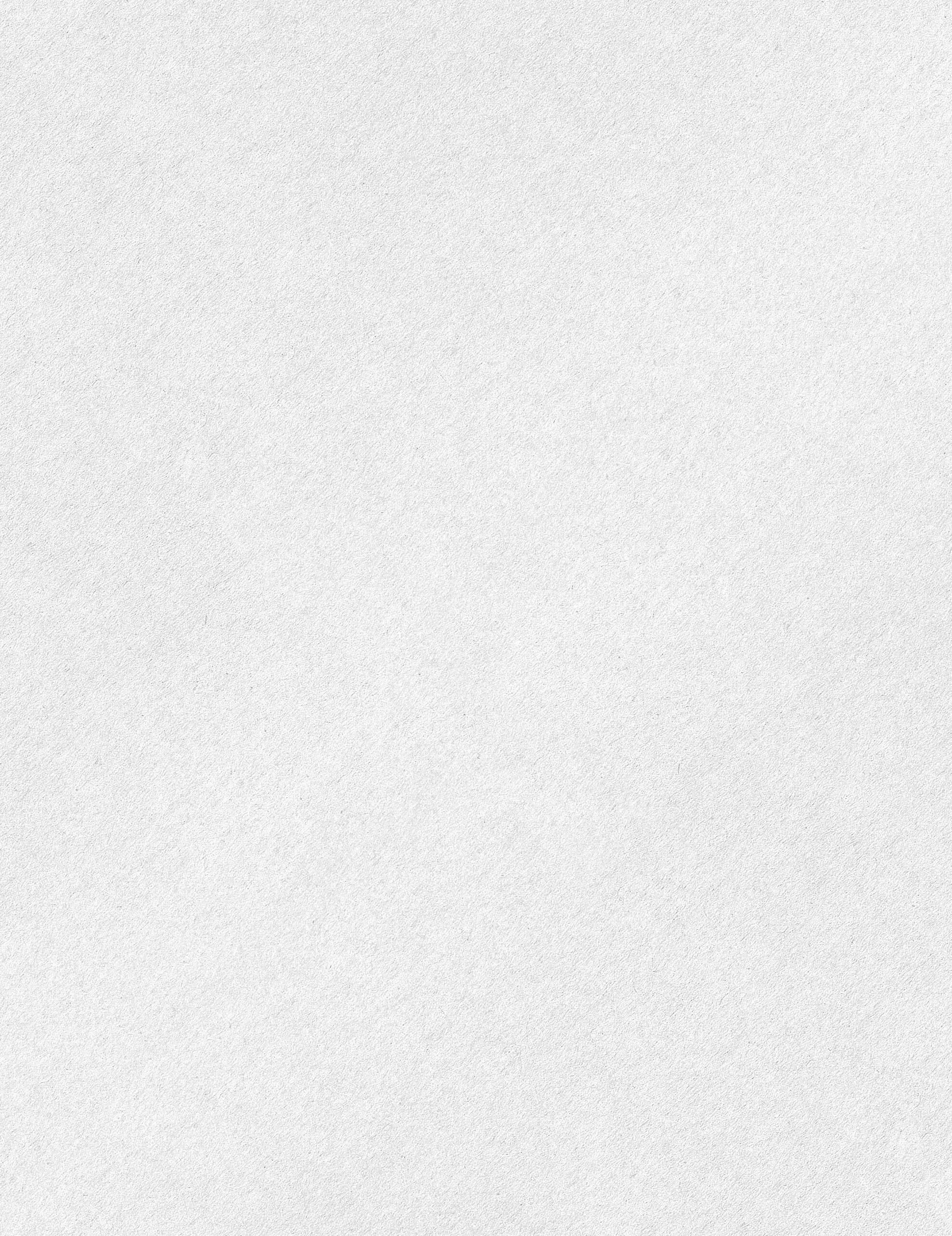 She also gives a nod to the partners and do nors who make these events possible, "With out them we wouldn't have such successful chapters and state organizations. From fruit sales to helping sponsor awards and events, all the activities we can be a part of are made possible with their support. Without it we would have a lot less participation in our or ganization."
For Helle, her FFA experience isn't about taking tests, doing paperwork to submit re search or being a part of a winning team. For her, the journey holds a much deeper mean ing, "It's the things you learn along the way; expanding your knowledge, being exposed to something new, building friendships and having experiences that help shape you and your future."
With students like Grace Helle, setting the example for the incoming classes at Beck man Catholic FFA, it is easy to see that the work behind the scenes of ag educators and donor partners is going to continue to reap great rewards far into the future.
27
2022 Proficiency Award Winners
Agricultural Communications
Megan Clark, DeWitt Central FFA
Iowa Farmer Today
Agricultural Education
Ashley Henneman, Stanton
Iowa State University College of Agriculture & Life Sciences
Agricultural Mechanics Design & Fabrication
Tyconder Ellis, ACGC FFA at Guthrie Center
CF Industries
Agricultural Mechanics Repair & Maintenance Entrepreneurship
Konrad Boyer, Osceola Big Chief FFA
Agricultural Mechanics Repair & Maintenance Placement
Sawyer Tindle, Montezuma
Kreg Tool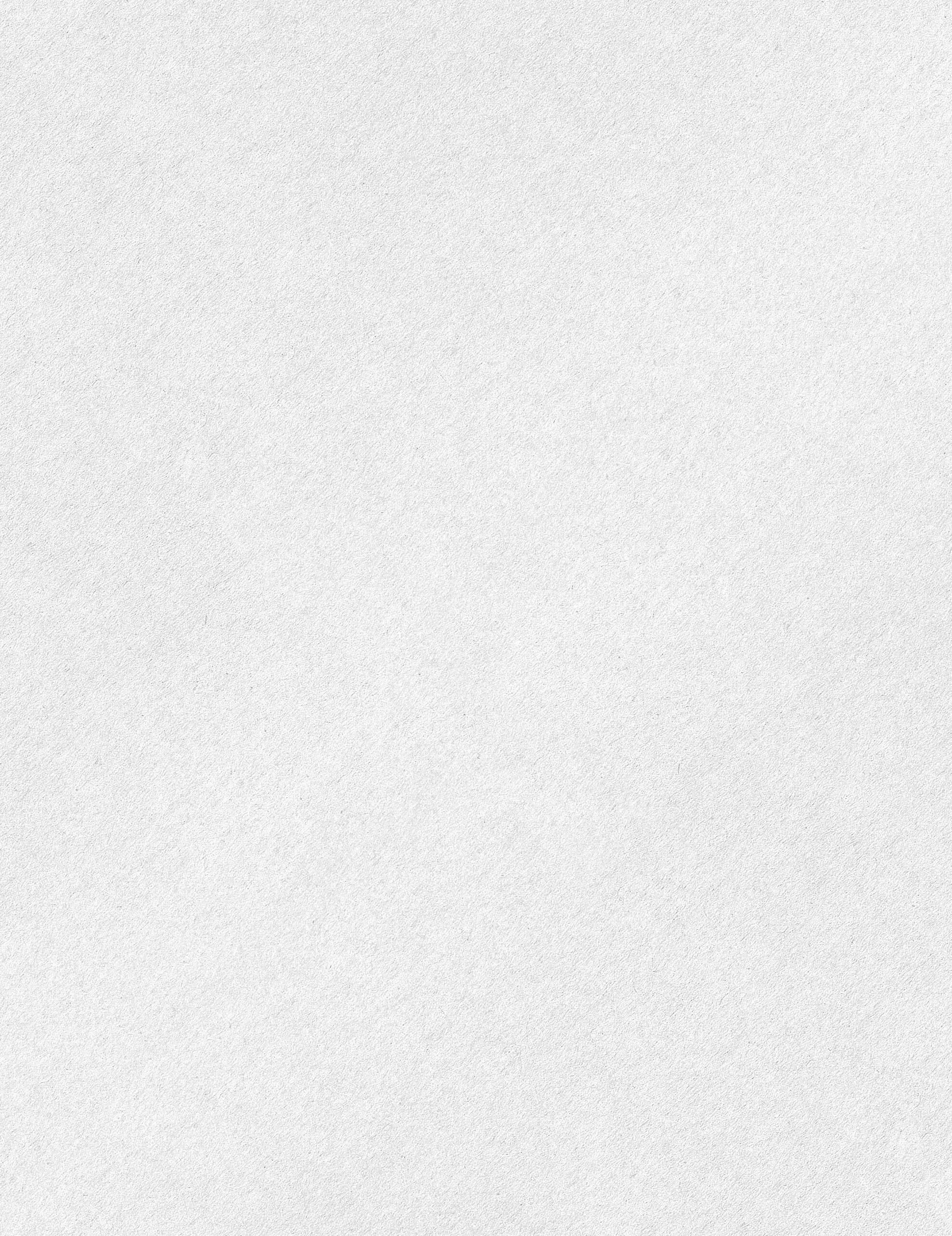 Agricultural Processing
John Driscoll, Williamsburg
Agricultural Sales Entrepreneurship
Bryan York, Atlantic
Titan Machinery
Agricultural Sales Placement
Hailey Bechtel, Little Switzerland FFA at Waukon
Titan Machinery
Agricultural Services
Diana Davison, Little Switzerland FFA at Waukon
Landus Cooperative
Agriscience Research - Animal Systems
Grace Helle, Beckman Catholic FFA at Dyersville
Christensen Farms
Agriscience Research - Integrated Systems
Taylor Mayhue, North Scott FFA at Eldridge
CHS & CHS Foundation
Agriscience Research - Plant Systems
Tessa Tauke, Beckman Catholic FFA at Dyersville
MinnTex Citrus
Beef Production - Entrepreneurship
Brady Frascht, Charles City
Iowa Cattlemen's Foundation
Beef Production - Placement
Collin Grove, OABCIG FFA at Ida Grove
Iowa Cattlemen's Foundation
Dairy Production - Entrepreneurship
Noah Richards, Wapsie Valley FFA at Fairbank
Iowa State University Dairy Science Club
Dairy Production - Placement
Cassidy Gibbs, Little Switzerland FFA at Waukon
Iowa State University Dairy Science Club
Diversified Agricultural Production
Evan Mogler, West Lyon FFA at Inwood
Hertz Farm Management
Diversified Crop Production - Entrepreneurship
Kesley Holdgrafer, Northeast FFA at Goose Lake
Iowa Crop Improvement Association
Diversified Crop Production - Placement
Cole Thilges, Hawkeye FFA at West Bend
Diversified Horticulture
Connor Darr, Manson-Northwest Webster FFA at Manson
Diversified Livestock Production
Grace Schuckert, Beckman Catholic FFA at Dyersville
Milt Luckstead Sr. Endowment
Environmental Science & Natural Resources Management
Joseph Schneider, Beckman Catholic FFA at Dyersville
Iowa Division Izaak Walton League
Equine Science - Entrepreneurship
Iowa State University Block & Bridle Club Osten Blevins, Osceola Big Chief FFA
Equine Science - Placement
Iowa Horse Council Callie Lynch, Cascade
Forage Production
Agzaga Hayden Holdgrafer, Easton Valley FFA at Preston
Fruit Production
4 Seasons Fundraising Brady Van Meeteren, Sheldon
Goat Production
Iowa Meat Goat Association Hanna Bedwell, Interstate 35 FFA at Truro
Grain Production
Heartland Co-Op Luke Holdgrafer, Northeast FFA at Goose Lake
Landscape Management Logan Evans, Griswold
Nursery Operation Issabelle Rozeboom, West Lyon FFA at Inwood
Organic Agriculture
J. Ward Organics LLC Dylan Dudley, North Linn FFA at Troy Mills
Outdoor Recreation
Iowa Trappers Association Spencer Rea, Beckman Catholic FFA at Dyersville
Poultry Production
Rose Acres Farms Holly Scmitt, South Winneshiek FFA at Calmar
Sheep Production
Iowa Club Lamb Association Jarrett McClain, ACGC FFA at Guthrie Center
Small Animal Production & Care Kynsly Gehling, North Polk FFA at Alleman
Specialty Animal Production
Rebecca Beaman, Adel-DeSoto-Minburn FFA
Specialty Crop Production
Ag Processing, Inc. Adam Knepper, Cascade
Swine Production - Entrepreneurship
Nathanial Gaul, Edgewood-Colesburg FFA
Iowa Pork Producers Association
Swine Production - Placement
Hog Slat Midwest Division Kortlin Knoblock, West Lyon FFA at Inwood
Turf Grass Management Justin Heyer, Charles City
Vegetable Production
4 Seasons Fundraising Christopher Ewart, Wapello
Veterinary Science
Bria Schwind, Boone A&M FFA
28
Putting Career Skills to Use
Agricultural Proficiency Awards honor FFA members who, through their Supervised Agricultural Experience (SAE) programs, have developed specialized skills they can apply toward their future careers.
As a part of their SAE projects, students learn real life career skills or proficiencies while conducting hands-on learning. While every proficiency award area is different, there is a solid foundation of skills that can be learned with each one. Participation in each area makes student members more valuable assets as they embark on a possible career in agriculture. Members who are selected as winners in each area, advance on to compete with other students from across the United States at the National FFA Convention and Expo.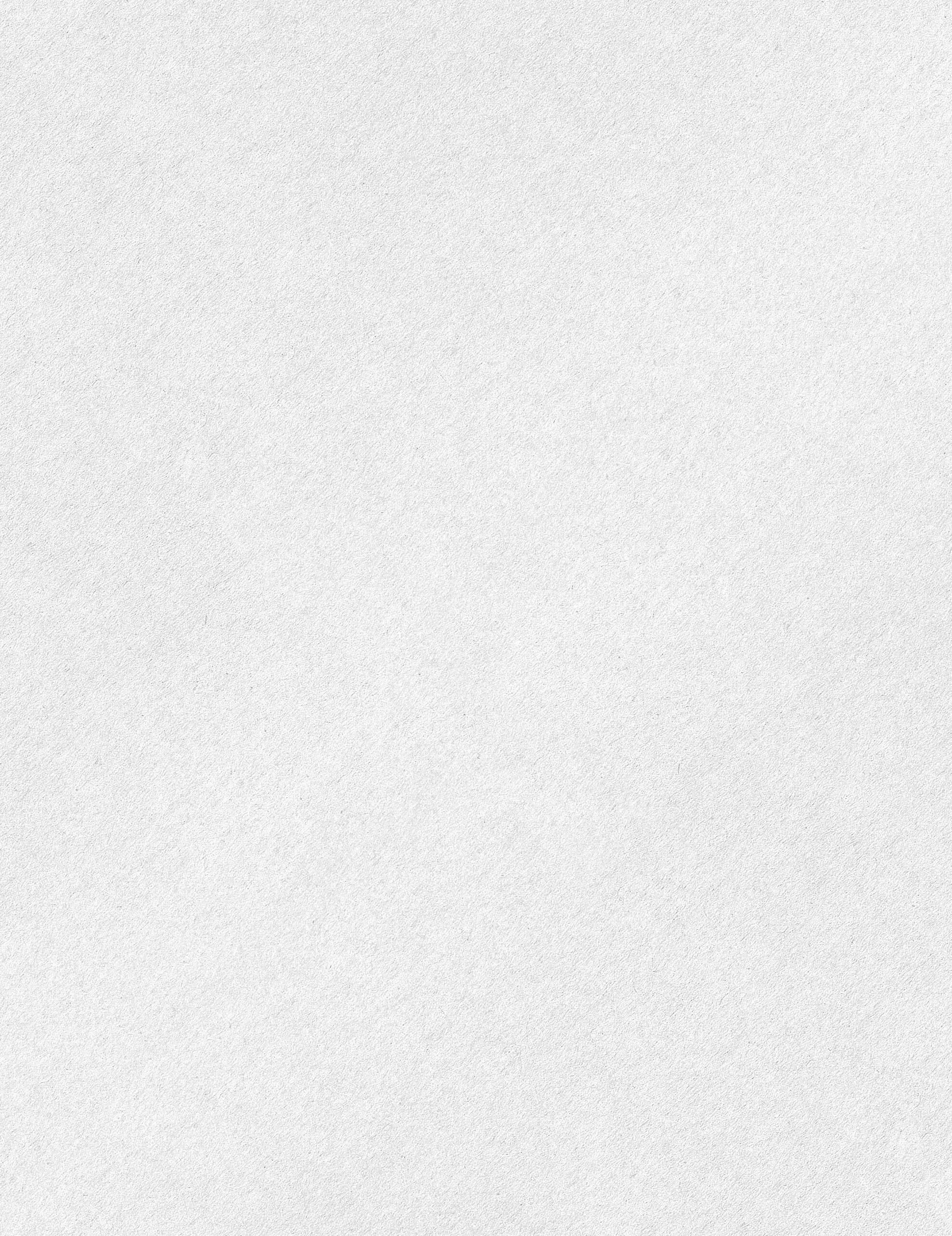 Each award area is made possible through the efforts of our donor partners who help us recognize the outstanding achievements made by student members.
A portion of this year's winners were able to show unique skills they had mastered in their areas including:
Tyconder Ellis of the ACGC FFA Chapter at Guthrie Center is the winner in the area of Agricultural Mechanics- Design and Fabrication, sponsored by CF Industries. He has an internship at an operating pioneer museum where he has spent over 1200 hours learning to make wood-jointed furniture using hand tools similar to those used without electricity in the late 1800s. Ellis has had the opportunity to learn every aspect of the business to successfully produce a sufficient number of show pieces. In the future, Ellis plans to use his skills to open his own woodworking business.
Konrad Boyer of the Osceola Big Chief FFA Chapter is the winner in the area of Agricultural Mechanics-Repair and Maintenance Entrepreneurship, sponsored by Titan Machinery. Boyer has learned skills in engine preservation and overhaul. He designs his own equipment and created a strawberry picker that he used to improve efficiency in his strawberry production SAE. He hopes to continue with his restoration and design business after high school.
Kynsly Gehling of the North Polk FFA Chapter at Alleman is the winner in the area of Small Animal Production and Care, sponsored by Iowa FFA Gold Standard Partners through the Iowa FFA Foundation. Gehling's SAE is working with dogs that she trains to serve as support animals for war veterans. Kynsly enjoys the interaction with the dogs in their training and development and has learned about the importance of laws and regulations concerning service animals.
29
Leadership Development Event Winners
Ag Broadcasting
Grace Helle, Beckman Catholic Iowa Broadcasters Association Foundation
Ag CSI
West Liberty FFA Ag Processing, Inc.
Ag Impact
DeWitt Central FFA CF Industries - Spencer & Garner
Ag Issues
Calamus-Wheatland FFA at Wheatland ASFMRA - Iowa Chapter
Ag Sales
William Vlasek, Cedar Rapids Prarie FFA Energy Pannel Structures
Chapter Activity
Maquoketa FFA Ag Processing, Inc.
Chapter Program
West Liberty FFA GROWMARK, Inc.
Chapter Website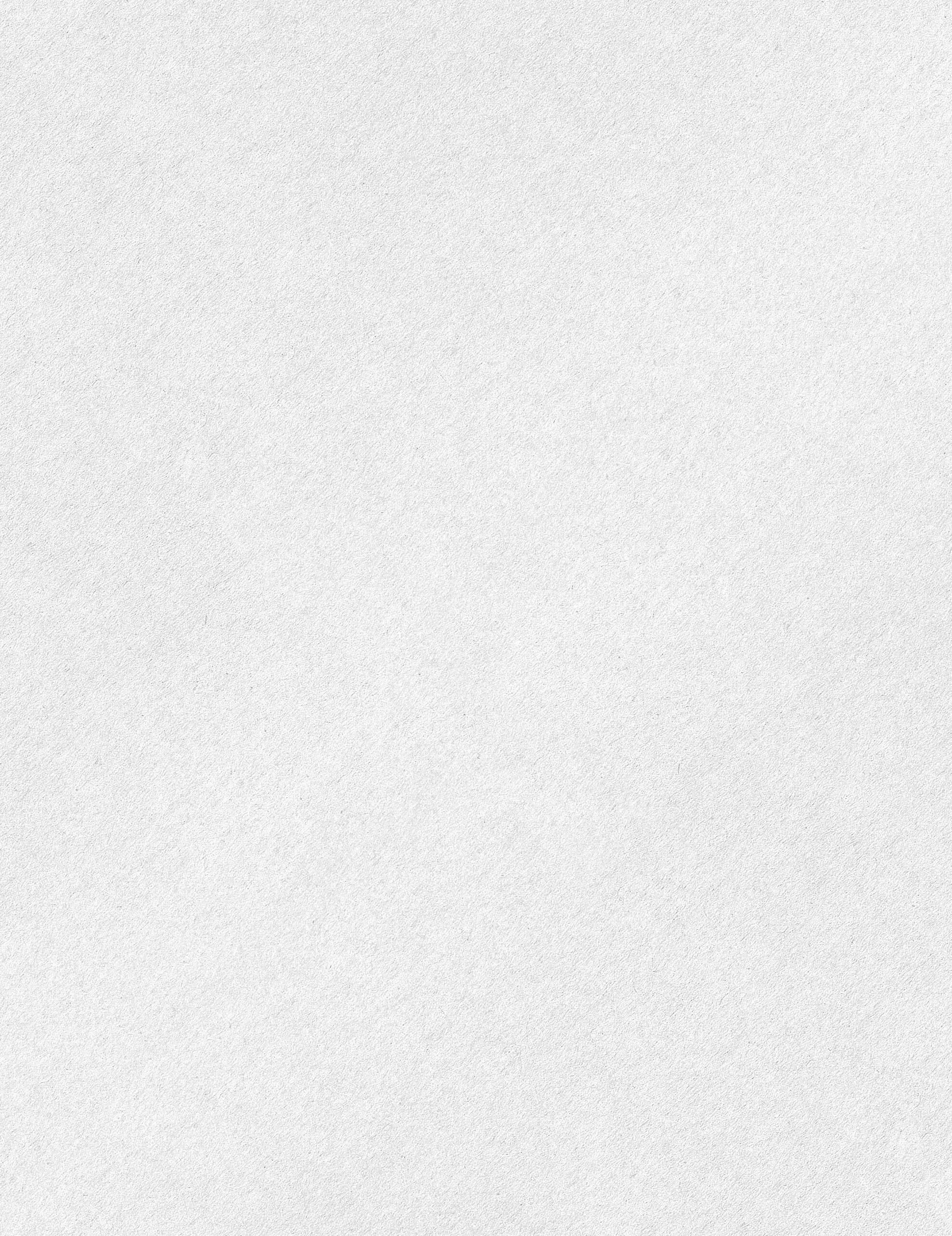 Midland FFA at Wyoming
Carroll Area FFA Chapter
Conduct of Meetings
Osceola Big Chief FFA
Farmers Mutual Hail Insurance Company of Iowa
Creed Speaking
Emma Lihs, Bondurant-Farrar FFA at Bondurant MinnTex Citrus, Inc.
Discussion Meet
Abigail Bean, Sioux Central FFA at Sioux Rapids Iowa Farm Bureau Federation
Experience the Action
West Liberty FFA US Army ROTC
Extemporaneous Speaking
Megan Clark, DeWitt Central FFA GROWMARK, Inc.
Job Interview
Tucker Rohrig, Creston FFA Christensen Farms
Parliamentary Procedure
West Liberty FFA GROWMARK, Inc.
Public Speaking
Emma Humphreys, Columbus FFA at Columbus Junction Iowa Soybean Association
Reporter's Scrapbook
Fayeth Henningsen, DeWitt Central FFA Wallace's Farmer
Secretary's Book
Clayton McKenna, Vinton-Shellsburg FFA at Vinton US Army ROTC
Treasurer's Book
Trell Amoss, Albia FFA
Farmers Mutual Hail Insurance Company of Iowa
30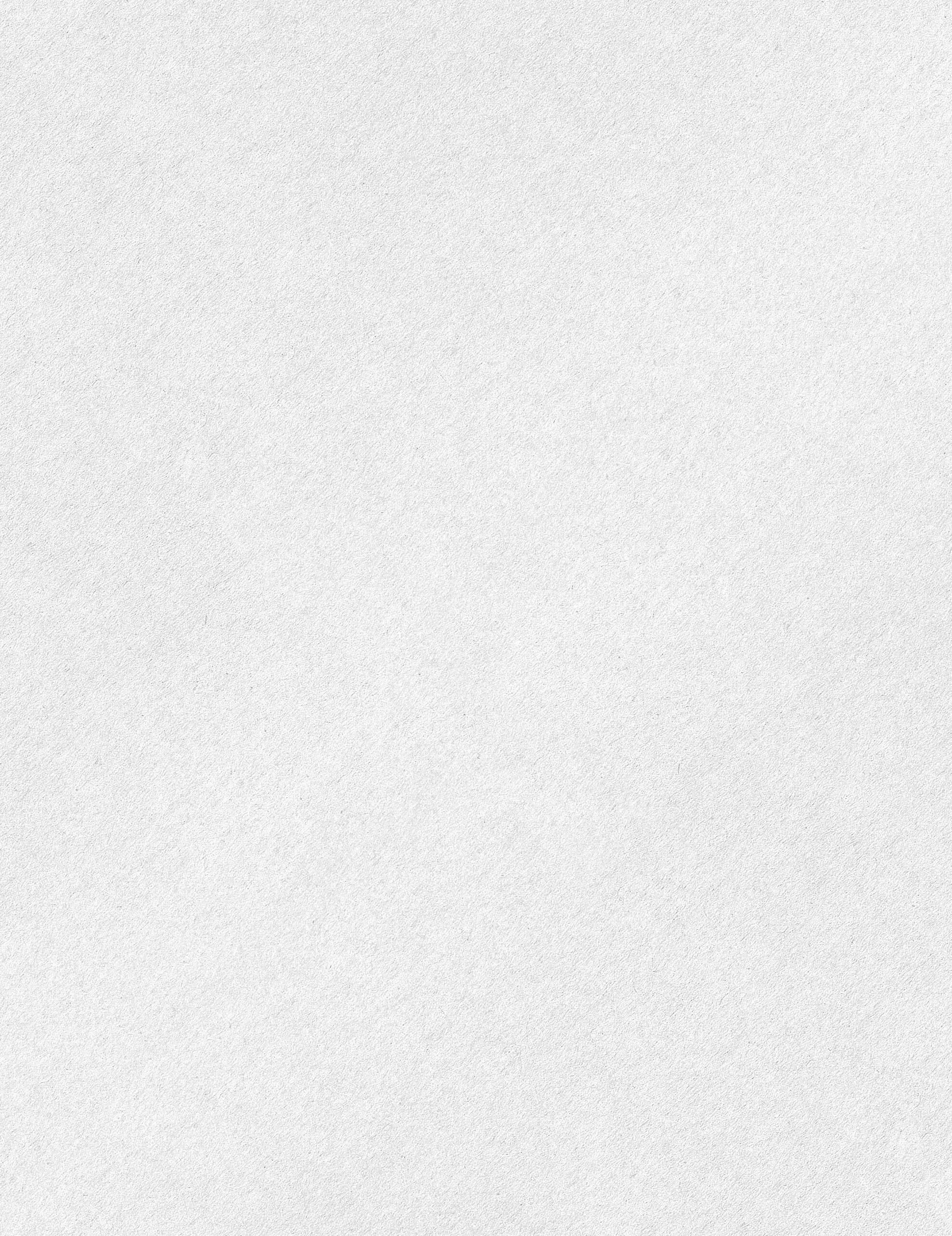 Career Development Event Winners Ag Communications Montezuma FFA Iowa Farmer Today Ag Sales Team Muscatine FFA Nationwide Ag Biotechnology North Polk FFA at Alleman Darling Ingredients Farm Business Management Montezuma FFA Hertz Farm Management Marketing Plan Montezuma FFA Iowa FFA Gold Standard Program Partners Poultry Louisa-Muscatine FFA at Letts Iowa FFA Gold Standard Program Partners Vet Science Williamsburg FFA Iowa FFA Gold Standard Program Partners Ag Mechanics West Lyon at Inwood Titan Machinery Agronomy Denison FFA Iowa Soybean Association & Iowa FFA Gold Standard Program Partners Food Science Diamond Trail at Monroe Iowa FFA Gold Standard Program Partners Floriculture West Liberty FFA Iowa FFA Gold Standard Program Partners Horse Newton FFA Iowa FFA Gold Standard Program Partners Nursery/Landscape West Liberty FFA Wapello FFA Chapter & Iowa FFA Gold Standard Program Partners Livestock Southwest Valley at Corning Iowa State University Block & Bridle Meats South O'Brien FFA at Paullina Iowa Pork Producers Association Milk Quality & Products North Scott FFA at Eldridge Iowa FFA Foundation Dairy Cattle Maquoketa Valley at Delhi Iowa FFA Foundation Soils Evaluation Brokaw FFA at Clarinda Heartland Co-Op 31
Stars Over Iowa 2022
Stars Over Iowa
The Stars Over Iowa award program recognizes FFA members who have outstanding involvement in all components of the three-circle model: Classroom/Laboratory, Supervised Agricultural Experience and FFA. Students can apply in one of four star areas: agribusiness, agricultural placement, agricultural production and agriscience. Students who apply and qualify for their Iowa FFA Degree the same year are eligible to compete in this award area. The finalists are interviewed and an overall winner is selected and recognized. The Stars Over Iowa Program is made possible with support from Beck's Hybrids through the Iowa FFA Foundation.
The 2022 Star in Ag Placement Winner is Megan Clark of the DeWitt Central FFA Chapter. Her ag placement SAE is within agricultural communications and she is a part of the CAC Media Group that specializes in print, digital, and social media. Megan has invested over 1,150 hours into her SAE since she was a freshman in high school. Her responsibilities on the team include conducting interviews with professionals in the ag industry, traveling to livestock shows and conferences throughout the country to create media content, and many others within writing articles, creating videos, and snapping photos. After graduation Megan plans on attending Iowa State University to receive a bachelor's degree in agricultural communications.
The 2022 Star in Ag Production is Drew Stock of the Little Switzerland FFA Chapter at Waukon. He owns and manages a Gelbvieh beef herd of 16 cows and 27 head of market calves. He got involved in the beef industry when he was gifted his first Gelbvieh balancer female from his father at age five. He has grown his herd from a 13 to a 43 head herd. He has strategically retained the best genetics, increasing the quality of his herd. His goal is to increase the size of this herd. After graduation, Drew will attend South Dakota State University to major in agricultural business and animal science production systems.
Davin Wickman of the Monticello FFA Chapter is the 2022 Star in Agribusiness winner. He owns and operates Wickman Lawn Care. Davin was inspired at a young age by his family, who later encouraged him to build his business. Growing his clientele from 4 to 23 properties, Davin has learned the importance of planning, organization, and communication. Davin plans to expand his services to include fertilizer and herbicide applications for the 2023 season. After graduating high school, Davin plans to attend Kirkwood Community College to major in Golf Course and Sports Turfgrass Management.
The Star in Agriscience Winner is Tessa Tauke of the Beckman Catholic FFA Chapter at Dyersville. She became interested in agriscience through the problems that she encountered on her family farm and her passion for solving them. Through Tessa's research, she has learned how to use statistical analyses, communicates her projects, and uses new types of equipment each year. So far in her projects, Tauke has worked with adhesives, corroded trailer connectors, toxicity in black walnut plants, and her most recent project involving UV emittance from welding and plasma cutting. After graduation in 2023, she plans to attend a four-year university.
32
Supporting Chapters is as easy as 1, 2, 3!
The Iowa FFA Alumni is no stranger to supporting and promoting Agricultural Education and FFA from their endowment of the Ferris George Rising Star Award to the newest tool in their support portfolio, chapter grants. In 2022, the board of directors was looking for a unique way to make an impact on the most students in a way that was easy and uncumbersome for FFA Advisors to apply. The board understood that time is the most valuable resource for an ag educator and wanted to
develop a program that would not only support students, but cut the red tape associated with requesting funds.
After much discussion, the board decided to award six $500 micro grants to chapters across the state to help promote Agricultural Education and chapter projects. At the Summer Ag Ed Conference, educators were invited to apply via QR code for one of the grants with an easy 1,2,3 process. Educators were asked who they were, what chapter they represented and a short description of what the funds would be used for.
Twenty-eight educators applied and six micro grants were awarded funding in 2022.
In one case, the funds were used to repair hydroponics and aquaponic systems used by students. In another, the funds were used to defray expenses of the chapter's poultry flock which is used by many non traditional students for their SAE project. And on one occasion, funds meant a headstart for a newly chartered chapter to purchase materials and official dress for their first members.
By continuing the tradition of Alumni support on the local and state level, these grants are a stable source of support for not only agricultural educators, but also the students they serve in their quest for premier leadership, personal growth and career success.
33
Black Ties Blue Jackets Gala Black Ties Blue Jackets Gala
Record-breaking is the best word to use to describe the 8th Annual Black Ties Blue Jack ets Gala. Held on the first Saturday of National FFA Week in February, the Gala brings partners and supporters together for one spectacular night of celebration. The Black Ties Blue Jackets Gala, which is the largest single event fundraiser held by the Iowa FFA Foundation, turned its attention to supporting agricultural education in a unique way this year, with the Board of Directors earmarking the first $50,000 raised during the event to support ag educators across Iowa.
With a record amount raised at the 7th Annual edition in 2021, the Gala Committee set the bar high for the 2022 event and discovered that not only did companies and individuals meet those expectations, but exceeded them again this year. With a sold-out crowd of 451 attendees, more than one hundred silent auction lots and twenty-three live auction lots, the evening began with a flurry of activity and excitement that carried on until the last lights were turned off in the FFA Enrichment Center.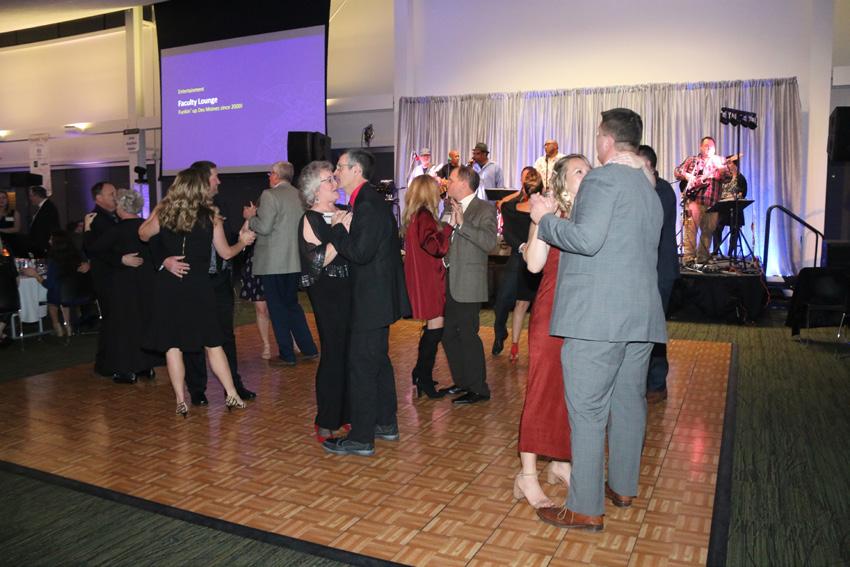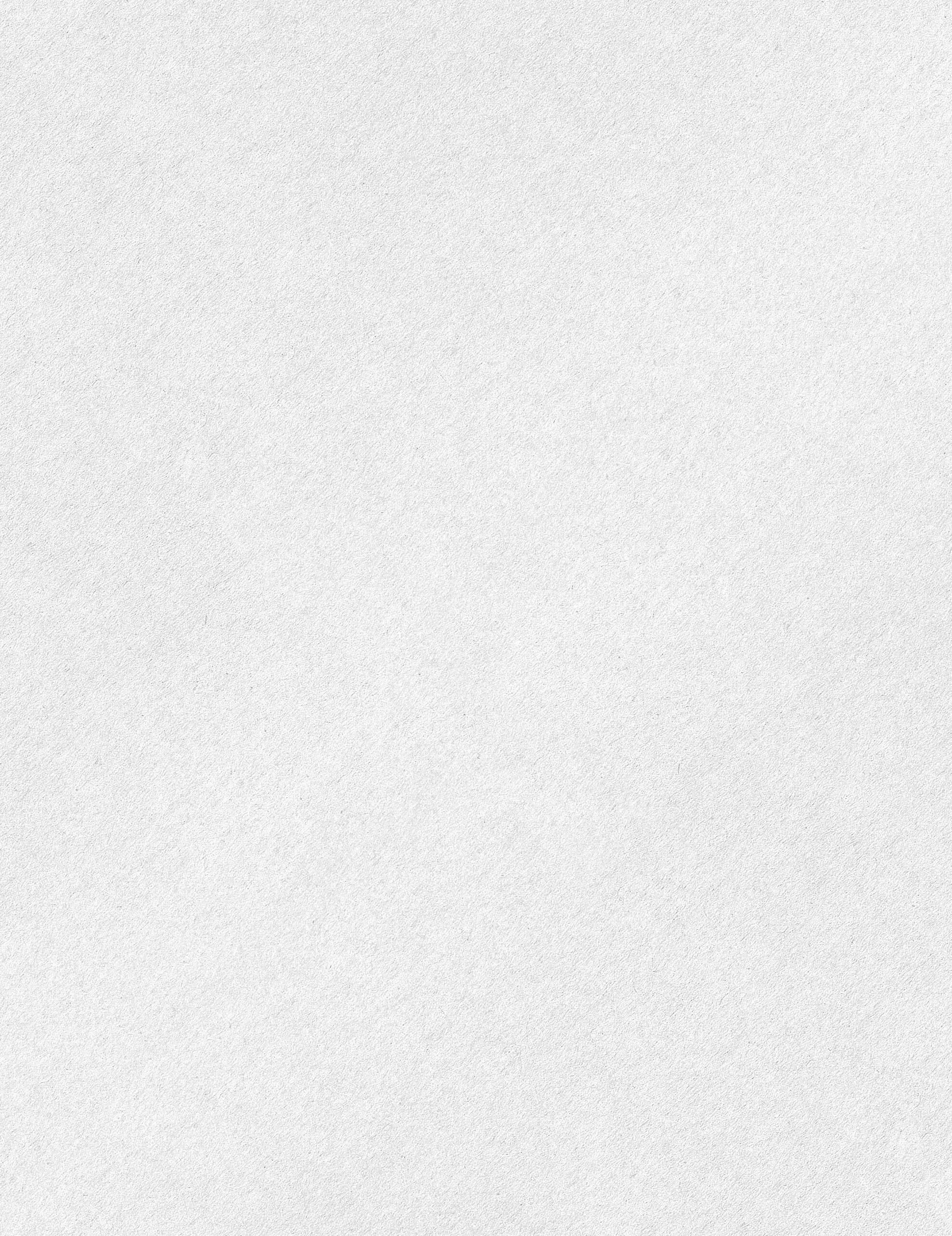 From the first ticket, to the more than 1,100 bids during the silent auction, to the record setting $19,875 raised during the live auction conducted by former Iowa FFA President Chase Brinegar, those in attendance dug in and pushed the total raised amount far past the $100,000 mark. The night settled with a record $135,255 raised supporting agricultural education.
The success of this event provided a spark to the All In For Ag Ed initiative campaign and provided much needed support for those individuals starting their careers to lead, motivate and mentor the next generation of agricultural leaders in Iowa.
34
Memorials Memorials
In Memorial
Larry Arends
Margaret J. Arends
Larry Carlile
Keith Carlson
Brad Plaman
Nick Bassett
Laura Mehlhaus
Wayne A. Nattress
Joshua C. Remington
Bryon Weesner
Jim Bowden
Sally Bowden Glen Cadwell
Janine La Bastille
Gladys & Edna Dougherty
Gladys Daugherty
Charitable Trust
Paul Hassman
Bryon Weesner
Bart Andrew Hawley
Duane Yoder
Pat Kramer
Jene Springrose Norval Mosher
Malcolm Miller Muriel Muessigmann
Brent Dakin
Bryon Murphy
Bev Rosenbeck
Bryon Weesner
Muriel Slavens
Jeanne Wonio
William Ory
Cash Donations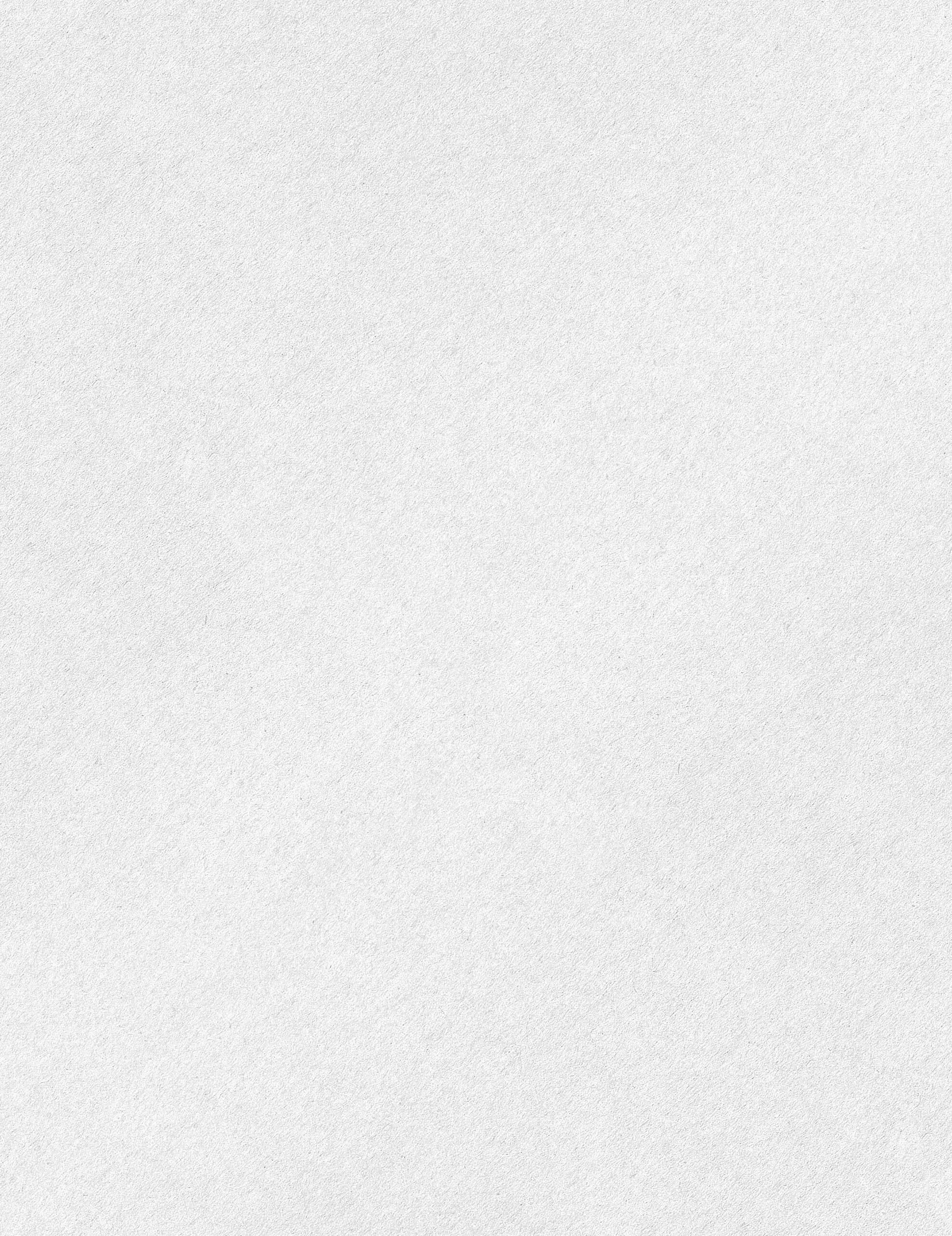 Jim Cownie
Barbara Davis
Laurent Delon
Tammy Hickman-Fay Tony Lutz Alan Manning Timo Masalin
Jon McAvoy
Cecil W. Reynolds Darrell Schuler
Laura Tryon Terry Wild William Ory Trust
Karter Einck Shelby Hisel
Diane Casady
35
In
of:
In Recognition of:
Honor
Andy Erickson
2021-2022 Annual Report created and compiled by Mosher Media.