HighNoon™
and
The Foundation to Rangeland Restoration.
companies. This
TM ® Trademarks of Corteva Agriscience its affiliated reference
guide is not intended as a substitute for the product label for the product(s) referenced herein. Product labels for the above product(s) contain important precautions, directions for use, and product warranty and liability limitations, which must be read before using the product(s). Applicators must be in possession of the product label(s) at the time of application. Always read and follow all label direction and precautions for use when using any pesticide alone or in tank-mix combinations. Under normal field conditions HighNoon™ is nonvolatile. HighNoon and Milestone® have no grazing or haying restrictions for any class of livestock, including lactating dairy cows, horses (including lactating mares) and meat animals prior to slaughter. Label precautions apply to forage treated with Highnoon and Milestone and to manure and urine from animals that have consumed treated forage. Consult the label for full details. Not all products are registered for sale or use in all states. Always read and follow label directions. ©2022 Corteva. CR14-471-020 COR (07/22) To find your local Corteva Range and Pasture Specialist visit rangeandpasture.com/specialist Visit us at rangeandpasture.com
herbicide is the new standard in western rangeland herbicides for the visionary land stewards of the Western US. Offering an unmatched combination of weed control spectrum, HighNoon is safe on desirable grasses and forbs, and boasts a broad use site flexibility. HighNoon provides significantly broader spectrum weed control than Milestone® herbicide while still providing the same excellent control of knapweed and thistles. Flexible Use Sites Include: • Rights-Of-Way • Rangeland • Permanent Grass Pastures and Hay Acres • Reserve Program (CRP) • Non-Crop Land Areas Learn more about HighNoon herbicide at HighNoonherbicide.com For More Information About Corteva™ Agriscience Range & Pasture Products, Contact Trent Brusseau at trent.brusseau@corteva.com 22_CR14-471-020_HGN - LineRider_Ad_8.125 x 10.625.indd 2 7/15/2022 10:30:01 AM
877- C K P- I N S 1 ( 877- 257- 4 671 ) ckpin s ur anc e . c o m Le t CKP H e l p You Pro t ec t Your P RF & LRP so you : • Protect your land and livelihood against potential losses due to lack of rainfall • Make the most informed decision for your business • Never purchase unnecessary coverage and pay more than you need Red u c e ri s k a nd pro t ec t yo u r o p er a tion f rom t h e u n pr e dic ta bl e marke t s wit h Lives t ock R isk P rot e c t ion ( L R P ) ! LRP can be used as a useful tool to securing lending for your operation! It provides year-round coverage on a per-head basis and a guaranteed price with no bid/ask spread. Whe n b uying bu s in e s s in s u ra n c e , it 's o kay to hav e a g e n e ra list ag e n t Whe n b uying PRF in s u ra n c e , it 's SM ART to hav e a SPECIALI ST • P r o t e c t s yo ur c a sh fl ow • N o claim forms for PRF • Q u i c k & e a s y c l a im p ay m e n t s • N o a d ju s t e r s r e q u i r e d Prot ec t Your PRF and LRP C O N TA C T J a c k F i e l d 5 0 9 - 9 29 -1711 j fi e l d @ c k p i n s u r a n c e . c o m ( Pas ture, Rangeland, Forage & Livestock Risk Protection)
an industry advocate through education 30 What a feedlot wants 34
Cover story: Idaho: Beef Chain, 1
Kelton Hatch (Kimberly) 208-539-0417
Adrian Meyer (Grand View) 208-509-1892
Independent
Brayden Eliason (Holbrook) 208-705-2541
PUREBRED COUNCIL CHAIR
Tay Brackett (Filer) 208-866-4967
Feeder Issue
Idaho Beef Council: beef checkoff action!
IRRC:
Roscoe Lake (Blackfoot) 208-604-3650
ADMINISTRATIVE STAFF
EXECUTIVE VICE PRESIDENT
Morgan Lutgen morgan@idahocattle.org
For advertising sales, contact: Theidahocattlepublications@gmail.comLineRideristheofficialpublicationof the Idaho Cattle Association. It is published 10 times each year, in January, February, March, April/May, June, July/August, September, October, November and December.
Jay Smith ...........(Carmen) 208-940-1020
BOARD OF DIRECTORS
CATTLEWOMEN COUNCIL CHAIR
FEEDER COUNCIL CHAIR
CATTLEWOMEN BOARD REPRESENTATIVE
22
Spencer Black (Almo) 208-647-8130
NATURAL RESOURCES POLICY DIRECTOR
VICE PRESIDENT
DISTRICT 4 REPRESENTATIVES
DIRECTORS AT LARGE
Part
Arnold Callison (Blackfoot) 208-681-8440
Ryan Steele (Idaho Falls) 208-390-5765
Jerry Wroten (Wilder) (208) 831-7339
DIR. OF MEMBERSHIP & INDUSTRY ENGAGEMENT
Location: 2120 Airport Way, Boise, ID 83705
COW-CALF COUNCIL CHAIR
Cody Hendrix (Rigby) 208-360-9693
A Series on the
TREASURER
of I: Prime's time 28
Mike McClean (Post Falls) 208-661-7518
Mailing address: P.O. Box 15397, Boise, ID 83715
Eugene Matthews (Oakley) 208-431-3260
Michelle Johnson michelle@idahocattle.org
U
ALLIED INDUSTRY REPRESENTATIVE
Val Carter (Pingree) 208-390-4811
Karen Williams karen@idahocattle.org
DISTRICT 5 REPRESENTATIVES
ADMINISTRATIVE ASSISTANT
4 LINE RIDER SEPTEMBER 2022 www.idahocattle.org TABLE OF CONTENTS SEPTEMBER 2022 DEPARTMENTS Message from the President 6 Message from the EVP 8 Message from the Natural Resources Policy Director 10 Message from the Feeder Council Chair 14 FEATURES
Phone: 208-343-1615
Your
dollars in
Robert Oxarango (Emmett) 208-431-0777
16
PRESIDENT Mark Pratt..................(Blackfoot) 208-681-6597
John Peters (Filer) 208-358-3850
Contact Idaho Cattle Association:
Lori Ireland (Mountain Home) 208-866-0112
Maggie Malson (Parma) 208-739-2265
Kim Brackett (Homedale) 208-308-1952
Norman Wallis (May) 208-993-1342
PAST PRESIDENT
DISTRICT 2 REPRESENTATIVES
Marg Chipman (Weiser) 208-550-0605
Cameron Mulrony cameron@idahocattle.org
DISTRICT 3 REPRESENTATIVES
PRESIDENT-ELECT
Quin Wemhoff (Kamiah) 208-983-6448
DISTRICT 1 REPRESENTATIVES
& Trade &Show Trade Show NOVEMBER 14-16, 2022 Sun Valley, Idaho Registration & updates online at www.idahocattle.org/annual-convention
Home isn't where the connections are made…
MESSAGE FROM THE PRESIDENT
6 LINE RIDER SEPTEMBER 2022 www.idahocattle.org
As I told the Owyhee group, "I left my ranch working like a clock to come here. It's a broken clock, but even so, it's still right twice a day." It's hard to leave home, but our perspective can get awfully narrow if we never get away.
Since this is our feeder issue, I want to take my hat off to all of the burgeoning feeders across the state who feed market animals in 4-H and FFA. Many hours are spent over the course of these projects. The culminating ac tivity is the market animal sale at their county fair. I was asked to be one of the bid callers for the Bingham County sale. Arnold Callison, who serves as one of your District 5 Representatives, was the auctioneer for the four and a half hour marathon. He volunteers his time at county fairs all around the region and attends 2-3 sales per week during fair season. I'm sure the slate of buyers looked the same as your county: fam ily, friends, and those all-important business es that step up to support the kids and make a contribution toward their education. The time spent and the effort put forth has a ripple effect that carries for generations.
The winners of the 2021 Environmental Stewardship award were announced during the NCBA meeting. The program has been in existence for thirty years. Idaho has had one regional winner and one overall winner in those thirty years. I believe if we all put some thought to it, there are ranches around us that deserve to be nominated. NCBA mem bership is not required. The application can be found online. I think we could have a win ner in 2023.
BY MARK PRATT ICA President
But association meetings, county fairs and the local grocery super center are! I'm sure the slate of buyers looked the same as your county: family, friends, and those all-important businesses that step up to support the kids and make a contribution toward their education.
O
ver the past month, we met with Idaho State Parks and Recreation on efforts to address the challenges of increasing recreation use in the state. We held a District 2 informational meeting in Emmett and Idaho Cattle Association leadership participated in the NCBA business meeting in Reno. We also attended the Owyhee County Cattleman's sum mer meeting in Silver City and the Public Lands Council meeting in Cody - all representing your association. I am struck by, and always appre ciate, the number of people who somehow find time to participate in directing our industry be yond their individual operations.
Fall is on its way and fair season is coming to a close. The Eastern and Western Idaho State Fairs, as well as Twin Falls and Latah County fairs, are the Final Four. Fairs give us a good reason to go to town and catch up with folks. They also give us an opportunity to see people we wouldn't otherwise see outside of a WalMart Super Center.
AARON GOLLADAY
T
It is important that we stand up and protect all the aspects of our industry. Currently on the national stage, the Cattle Market Transparency Act and Spe cial Investigators bills are looking to place additional regulation and oversight on the industry. In theory, it may seem like a necessary item to some. As the latest version rolled out however, I quietly asked, "How far will this go down the line?" It's my belief that the re quest filed to investigate the feeding operations made in April of this year demonstrates to us it could go all the way down the food chain. R-Calf USA made the request to the Department of Justice and Federal Trade Commission to investigate the consolidation of feedlots. Who's next? The latest discussions in DC are defining small cattle producers as less than 100 head.
The thing about guts
As I have noted in the past, cattle feeding is an art…"
Waters of The United States, Navigable Wa ter Protection Rule (now returned to the 1986 WOTUS ruling) may not have an effect on ev eryone in our industry, but our feeders have had to continually evolve to make sure their op erations are meeting the standards. This stan dard, for instance, has changed 3 times in my short time here at the ICA and will most likely see an additional change in the coming years. Just like our beef consumers want consistency, so do producers in viewing regulations. Rules and regulation related to our industry are plen tiful. As producers and feeders, we can mold our management and operations to fill the void, however, if there continues to be changes and new requirements, the bending and twisting can sure wear a guy down.
Our state and our nation depend on a consistent, quality protein source and Idaho can provide it from the pasture to the plate.
he cattle feeding industry is highlighted every year in our September issue. This segment is a unique, and yet critical, part of our beef sup ply chain. It is the portion of our industry that joins the front half and the back half- the "guts" of the outfit if you will.
Feeders are often the portion of our industry (on the "live side") that most frequently receives the media scrutiny contributing to high public awareness. While those ranchers utilizing the public lands are also sub ject to push back from the general public, feeders con stantly face hurdles including new neighbors and bat tling false perceptions in our state as well.
8 LINE RIDER SEPTEMBER 2022 www.idahocattle.org
As the industry messaging evolves, we try to pro vide the people of our country with the positive im pacts of our current cattle feeding systems. Efficien cy is one such benefit provided. The inputs on a per head basis to produce a burger for our population are as low as anywhere in the world. We continue to evolve and adapt to new feeds, nutrient management systems, regulations, even ever-changing neighbor hoods. Feeding operations continue to be evolution ary facilities as required by public perceptions and regulatory burden on a daily basis. As I have noted in the past, cattle feeding is an art - I applaud this portion of the industry for contributing to a well uni formed end product, while working with various in puts and starting products.
BY CAMERON MULRONY ICA Executive Vice President
MESSAGE FROM THE EVP
While the feeder segment does this on a contin ued basis, I'd hope to see all producers in the indus try working together to ensure we have an efficient and effective process to take our cattle from start to finish. Every regulation and requirement put on one portion of the chain adds stress to another.
One example of an inhouse discussion that evolved quickly with outside input, is the original 50/14 conversations. The cur rent Congress had discussion regarding the 50/14 idea, yet along came a proposal for a 50/7 (50% of cattle for a processor would have to be purchased on negoti ated trade and delivered within 7 days) How would a proposal such as 50/7 affect the feeding industry in our nation? How many deliveries would be possible? Could we get trucks lined up? The concept on the front end that contributed to these ideas came from our inhouse scuffles, but those looking to "help" quickly averted toward their goal of changing livestock produc tion from the ground up.
The moral of this story is that we need to protect every aspect of our industry. As our state's population changes, remember to protect our right to farm here in Idaho. Protect our feed yards, testify on their be half, highlight the positives our communi ties and our state value with a functioning feeding industry. Some may define the "heart and soul" of the cattle industry as the cow/calf producer, but we had better have a healthy set of "guts" or our body will not function.
www.idahocattle.org IDAHO CATTLE ASSOCIATION 9
Worried about rainfall? Pasture,
Now, please breathe deeply: I am not suggesting we don't have the need to enforce anti-trust laws or restrict monopolies. However, I am cautious, as we all know that economies of scale (even on our operations) provide effi ciencies that keep us in business. Some of these ideas are coming from within our industry as one segment vs. the other. We need to work together mov ing forward and continue to show the benefits of efficient and managed cat tle production. Now, we may fight like brothers inside the walls of our own home- while we don't have to agree, if we take the fight outside, we need to stick together for maximum impact. Be wary of those that want to jump in and "save" someone.
Rangeland, Forage (PRF) insurance helps you manage losses due to lack of rainfall on hay and grazing ground.
Will Cow/Calf operations larger than 100 head be the next wave of investigations?
RAINFALL INSURANCE
Identify the right timing and best coverage scenarios that a Northwest FCS insurance agent to learn
with a free PRF quote
includes access to decades of historic rainfall data. Contact
more. 800.743.2125 | Weatherinvestment.Insurenorthwestfcs.com/cropinsuranceyourornot.
Musings from another summer gone too soon
hoever coined the phrase, "lazy days of summer", does not live the same kind of life I live. I simply cannot relate. With three active and involved teenagers, a job, and var ious family, ranch, and community commitments, my summer days are fast and furious with little time to come up for air, let alone be lazy. Although September brings a return to a more structured schedule, and a host of school and sports activities, I do mourn the passing of another summertime, in spite of all its craziness.
10 LINE RIDER SEPTEMBER 2022 www.idahocattle.org
Certainly, we all can benefit from taking a lit tle time off, unplugging, or shutting out the rest of the world, if only for a few moments. How ever, in our industry, we recognize not only the value of hard work, but understand the constant necessity of it. This rings true for producers and ICA alike. Just as the constancy of rancher's work is unending and unrelenting from season to season, ICA must remain vigilant in monitoring proposed laws and regulations, participating in agency and industry meetings, communicating with our members, and extolling the virtues of a
When asked to complete chores during this past summer, one of my daughters had taken to com plaining about having to work during the summer. In her mind, she had the misconception that summer time meant she should just be able to lounge around all day with no chores or responsibilities. While I can sympathize to a small extent with her sentiment, I found myself having to frequently remind her that although laziness may sound appealing, it is simply not reflective of real life. As only a mother can, I sug gested that she accept this fact of life sooner rath er than later. While her responsibilities may not be adult-sized, nor should they be, summer does not mean that the house should not be regularly picked up, animals do not need to be fed and cared for, or yardwork can be left undone.
BY KAREN WILLIAMS
CONTINUED, PAGE 12 Finding the value in decompression, while continuing on a path to progress. MESSAGE FROM NATURAL RESOURCES POLICY DIRECTOR
W
We were all there because we loved the land.
ICA Natural Resources Policy Director
For more information on how you can be involved in state and national Checkoff leadership opportunties to ensure all Idaho rancher voices are heard, please contact the Idaho Beef Council at 208-376-6004 or BeefCouncil@IDBeef.org. www.idbeef.org
Idaho Beef Council Vice-Chairman Feeder rep. Nutrition & Health Committee
The Federation builds a larger, more impactful, coordinated plan that can be executed as a partnership between the Federation, individual QSBCs, and national Checkofffunded programs.
The Federation of State Beef Councils, created in 1963, is committed to its vision, which is to build beef demand by inspiring, unifying and supporting an effective state and national Checkoff partnership. The Federation represents the 44 Qualified State Beef Councils (QSBCs), and they collectively include over 700 state board members who represent a wide range of industry organizations and every segment of the beef industry.
Idaho Beef Council Chairman Cow-calf rep. InternationalCommitteeMarketing
Steven Taylor
Idaho Beef Council
Current Idaho Federation Directors:
DomesticAuctionTreasurerSecretary/rep.MarketingCommittee
Lee Bradshaw
The Idaho Beef Council (IBC) invests Checkoff dollars with the Federation of State Beef Councils, an organization representing 44 Qualified State Beef Councils. The investment supports beef research, promotion and education under the Federal Beef Act & Order. The IBC receives three Federation Director seats. These IBC Executive Committee members sit on various committees and provide feedback on project proposals and Checkoff investments.
Your expertise is needed!
Did You Know?
Bill Lickley
continued strong cattle industry to the ecosystem and the economy—whether it is summer's "lazy days" or not.
We went into one fly shop in search of that elusive fly the local fish were certain to bite, and we had a nice visit with the friendly store worker and river guide. As we were taking our leave, I noticed a big, bold flyer posted in the most visible loca tion at the cash register urging ac tion of customers to contact the state of Washington's U.S. senators and demand immediate removal of the dams on the Lower Snake and warn ing that apocalyptic results would be shortly forthcoming if not. I also no ticed lots of bumper stickers around town of "environmental" organiza tions that repeatedly undertake ac tions to put us out of business. In all of these interactions, I could not help but reflect on the paradox of the
After repeatedly hearing from my kids that they'd had no vacation time this summer, my family recent ly squeezed in a weekend away in the beautiful Stanley Basin, one of my fa vorite places on earth, next to home of course. The majesty of the Saw tooths, the vibrant green pastures, the bright blue skies, and the lack of over-development all combine to make for a breathtaking landscape in every direction. While there, we drove into Stanley a couple times to eat dinner. As is the case with va cations and the vacationing public, people-watching can become an en tertaining and illustrative side show. Stanley offered a very interesting collection of people varying from the families like us on vacation, to the group of smokejumpers coming into our restaurant after a likely long day's work, to the Sun Valley elite who had come over the mountain for a bite, to the local ranchers passing through, to the self-proclaimed nature lovers and environmental enthusiasts.
situation. We were all there because we loved the land. We, most certain ly, all wanted to see it protected from the development happening all over the state because of Idaho's popu lation boom. We were all there with common interests, yet in reality, we are certain adversaries in both our approach and viewpoint. Upon this realization, I thought about how frustrating it is that this adversarial relationship exists between mutual lovers and caretakers of the land scape. At its root, we want the same thing: undisturbed open and produc tive lands, yet a tremendous gap in
SPENDING TIME IN THE PITURESQUE SAWTOOTH MOUNTAINS IN STANLEY, IDAHO
12 LINE RIDER SEPTEMBER 2022 www.idahocattle.org
understanding exists. It is most un fortunate that we are pitted against each other when in fact we are allies. Upon this enlightening realization, I felt renewed motivation to find ways to collaborate with diverse interests and to better tell the story of our industry. To explain that working ranches equate directly to open land scapes and preserved, intact wildlife habitat. Our endgames are virtually identical, we just need to find mutual pathways of understanding that lead to the preservation of both Idaho's cattle ranches and its beautiful, un divided landscapes.
The color of unmatched protection against viral and bacterial pneumonia. BOVILIS NASALGEN 3-PMH is the first and only intranasal vaccine that protects against IBR, BRSV, PI3, Pasteurella multocida and Mannheimia haemolytica It's safe to use in calves 1 week of age and older for a strong, healthy foundation. And a unique BluShadow® diluent means there's no secondguessing which animals have been vaccinated. To learn more, scan the code using your smartphone or UnmatchedProtection.com.visit Part of BOVILISinnovative,comprehensive,theprovenvaccineline. ©MAHCattle.com • 800-521-57672022IntervetInc.,doingbusiness as Merck Animal Health, a subsidiary of Merck & Co., Inc. All rights reserved. US-NAL-220100001
s we go into the final year of my term as feed er council chair, the drought still continues.
There has been some relief from the drought in my area, cooler temperatures and late spring rains made the grass and alfalfa yield really well. With un precedented drought conditions in other other areas of the nation, many operations have seen the need to cull cows and the beef prices are expected to be good next year. The more sinister side of me would argue that with high feed prices, good calf prices, and fertil izer through the roof, the decimal point will be simi lar in comparison to the profit margin from last year. The optimistic side of me realizes that we, as feeders, have more options than we had last year and a lot more options than we had two years ago.
It has been a privilege to serve as feeder council chair and I'm sad to see my term come to an end this November, so I would like to leave with this message: Be optimistic! Feeding cattle is fun, but the job is 365 days a year—only assume the amount of risk you are comfortable with.
We continue to see social media as a part of everyday life, and as a result the consumer seeks the back story of the steak they are consuming.
cial media as a part of everyday life, and as a result the consumer seeks the back story of the steak they are consuming. Although most consumers do not care about the finish yard part of the steak's history, someone has to finish those cattle. There are also two packing plants to be online in the near future, and with predictions showing lower cattle numbers, it could be speculated that packers will be searching for cattle. These are very finite points but together they can add some breathing room to an operation.
The pandemic created a new way of how we con duct business – through collaboration with govern ment agency, we are finally able to allow the feeder to decide whether or not their operation can do phos phorous indexing or threshold on their nutrient man agement plan through the open rule making process. This initiative dates back to the previous feeder coun cil chair. There is also a state funded program that feeders can apply for upgrades on their operation with applications being approved by a board made up of state, dairy, and beef personnel.
14 LINE RIDER SEPTEMBER 2022 www.idahocattle.org
A
Seeing empty shelves in grocery stores has prompt ed the consumer to buy a side of beef and have it cut and wrapped. As this caused private packers to get backlogged upwards of a year, there has been more private packers open up shop. We continue to see so
Predictions and reflections of a cattle feeder
MESSAGE FROM THE FEEDER COUNCIL
BY SPENCER BLACK Feeder Council Chair
What's on the horizon & ruminative thoughts on the beef industry outlook.
• PASTURE, RANGELAND & FORAGE • LIVESTOCK REVENUE PROTECTION • MULTI-PERIL CROP INSURANCE • PROPERTY & CASUALTY INSURANCE JC Michel208.681.1044PercyBourgeau208.880.2112LucasEricksen208.681.3143CoryKinghorn208.681.6239 When it counts, Call Conquest! 208.785.0760 We are a full-service family run agency that can help with all your farm and ranch insurance needs. PO Box 69 • 780 Jensen Grove Drive • Blackoot, Idaho 83221 www.conquestinsurance.com OUR FAMILY INSURING YOURS
BY ALLISON ELIASON for the Idaho Cattle Association
COVER STORY photos provided by Performix Nutrition 16 LINE RIDER SEPTEMBER 2022 www.idahocattle.org Independent Idaho A Series on the Beef Chain, Part 1
have to look very far to find those alternative feeds, some times, just simply across the fence line.
Idaho's rich volcanic soil coupled with a climate of hot summer days and cool nights has proven to be the ideal location for farming. The Idaho State Department of Agriculture records that nearly 150 different crops are grown across the state. The variety of produce isn't
A
It's been a rough go over the last year to try and find quality feed for a reasonable price. Around the country we have seen skyrocketing prices in hay, corn and other grains. Looking for alternative feeds to keep expenses low with out compromising nutrition isn't a new game feeders and ranchers have played at, but it has become a more crucial one lately. Fortunately for Idaho beef producers, they don't
s citizens in the state of Idaho, it's pretty easy to agree that we've got just about everything we need right here. In fact, when it comes to the beef industry, we really do have it all! Idaho cattle ranchers are fortunate to have every link in the beef chain located right here in our state. While it's sometimes hard to remember the reason you'd join a state association, at the end of the day, it really comes down to the support that ICA can lend to each of these links in the chain. Join us as we enter into a 3 part series that talks about essential components of the Idaho beef chain, beginning with prolific byproducts for cattle consumption that are native to our state.
just great for feeding Idaho families, but also for those Idaho feeders and ranchers looking for those atypical feeds to add to their rations.
The resourceful animals that they are, cattle can utilize the excess and waste from beets in all of its various stages and products. For example, they will eat whole beets in those in stances when producers grow more than what they have contracted to sell as well as when beet crops have spoiled. Cattle can also utilize beet pulp, or the byproduct of producing sugar from beets. Whole beet's nu tritional content is very high in en ergy and relatively low in protein, although higher than potatoes. Al though a significant amount of sug ars have been refined from the beets, beet pulp also provides a great source of energy. Beet pulp has a similar nutrition profile to corn silage and has been used quite successfully as a roughage source for finishing calves.
ONLY A SMALL PORTION OF CROPS GROWN IN IDAHO ARE EXPRESSLY PRODUCED FOR CONSUMPTION BY CATTLE.
Idaho farmers grow more than 100 million hundredweight of potatoes on more than 300,000 acres. Some of those potatoes are intended to be used back as seed, some hit the pro duce sections as whole potatoes, and then even more are further processed into fries, chips, tater tots and more.
Along the production path, there is waste and excess such as peelings, cull potatoes and rejected French fries that could be simply disposed of, but beef producers around the state have found a valuable use for those potato extras as feed. Potatoes
are a great high energy source of feed for cattle, much like barley, although they do lack in providing significant amounts of protein.
Idaho is the number one potato pro ducer in US markets, producing nearly one third of all US potatoes. Annually,
Of the hundreds of crops grown in Idaho, only a small portion of them, largely varieties of hay and grain, are grown with the intention of cattle consumption. While the bulk of Ida ho's crops are grown to line grocery shelves, they still play an important role in cattle feed.
Another leading crop for Idaho's farmers are sugar beets with more than six million tons harvested each year. Those beets are further refined in Idaho's own processing plants into products like granulated sugar, pow dered sugar, liquid sucrose, brown sugar, and betaine. Fun fact- Paul, Idaho is home to the largest sugar beet factory in the US. Once again, from field to grocery front, there is excess and waste that can provide great alternative feeds for cattle.
Across Idaho, more than four thousand family farms produce an average of 30 million bushels of barley on approximately 500,000 acres. 75% of barley grown is intend ed for breweries across the country, but primarily to be used in the fif ty-four breweries at home in Idaho. The spent grains, or brewers grain byproducts, account for 85% of the waste from beer production. Those byproducts still hold great nutritional
AS RUMINANTS, CATTLE ARE ABLE TO EFFICIENTLY DIGEST A VARIETY OF BYPRODUCTS FROM CROPS PRODUCED HERE IN IDAHO.
18 LINE RIDER SEPTEMBER 2022 www.idahocattle.org
SPENT GRAINS ACCOUNT FOR 85% OF WASTE IN BEER PRODUCTION, BUT THESE, ALONG WITH OTHER CROP BYPRODUCTS STILL HOLD VALUABLE NUTRITION FOR LIVESTOCK.
Crop excess and food byproducts
www.idahocattle.org IDAHO CATTLE ASSOCIATION 19
Like those wastes left from brew eries, alcohol distilleries also have grain byproducts that can be used as alternative feeds. Different grains like corn, rye and wheat are used for a variety of alcohol products like bourbon, whiskey, and scotch. Af ter the grains have been soaked and fermented, the waste distiller grains contain a concentrated protein, fi ber, and oil mixture that can then be used as feed alternatives.
excess and production byproducts for feeders and ranchers looking out side the box to keep their cattle nu trition and budgets in check.
Behind potatoes, Idaho's second largest producing crop is wheat. As a large producer of wheat, Idaho also has a significant amount of byprod ucts from the various steps of taking wheat in the field to flour in the gro cery store. Grain screenings collect ed can include split grains or chaff that still contain excellent nutrition. Wheat midds, remnants from flour production, contain fiber, protein and minerals that can boost cattle nutrition. Wheat midds require no additional processing to be added into feed rations, but can be further processed into pellets or used in oth er Onion,supplements.apple, canola, soybean and even mint crops grown and processed in Idaho have provided great sources of alternative feeds in times of crop
FARMING FAMILIES ACROSS IDAHO HARVEST A VARIETY OF PRODUCTS, AND GRAZING CATTLE ARE ABLE TO UTILIZE NUTRITION LEFT IN THE FIELD POST HARVEST.
In addition to barley, Idaho grown hops make a great contribution not only to the beer industry but also as alternative feeds. Idaho is the second leading producer of hops, providing ample opportunities of beef pro ducers to use its excess and waste as feed. Adding hops to rations not only helps provide good nutrition al content but also aids in digestion to help cattle make better gains with the feeds they are given.
content and can be further utilized as cattle feed. Whether fed as wet or dried, spent grains are a good source of high digestible fiber and serve as a great source of protein for cattle.
are not the only alternative feeds Idaho farmers can provide their neighboring feeders and ranchers. A lot of nutri tional value remains in the field even after harvest that cattle can utilize
With ever increasing costs, rais ing beef has become a risky business, a gamble of even higher stakes. But Idaho's feeders and ranchers can find comfort that they are a part of a great industry that finds sustainable solu tions to support one another, even in tough times.
Fall grazing on winter wheat after the roots are well estab lished is another great feed source that is not only a win for the beef producers but also for the farmers. Planting grains in the fall provides a better start for the upcoming year's crops, but winter can be hard on plants that have had too much growth. Grazing cattle can keep those more mature plants at a manage able size for the winter all the while keeping their bellies full and nutrition
Beef producers are seeing just how much they can rely on the other sectors of agriculture to help meet their needs. Idaho's growing industries in both food production and processing have cre ated a sustainable structure to raise a variety of products using local materi als. This vertical integration has helped reduce expenses in some sectors while adding value to products in others.
to make great gains. Chaff, shelled grains, regrowth and stubble can all provide an additional resource for cattle feed while also utilizing a greater portion of grown crops and reducing waste. Most aftermath is low in protein and high in fiber, but some crop residues such as soybean and lentil have higher protein content.
Now more than ever, Idaho has been so productive and resourceful all the while reducing waste. Creative produc ers have found how one man's worthless excess or waste can be another man's valuable feed. Working in cooper ation has increased farmers profitability and efficiency at the same time as reducing expens es for feeders and ranchers. With in creasing production and transporta tion costs, shopping locally for feeds and alternatives is a sure way to lower spending and simultaneously support Idaho's industries and economy.
Now is the time to optimize nutrition and performance. Your local CowBos Dealer delivers cost-effective, laborsaving and high-quality solutions with professional service to make the most of your investment.
programs and policies that farm ers enroll in require that their crops be totally destroyed at the end of the season if the crop has been declared as lost. Those fields become more profitable and less waste ful when they are not harvested for their intended pur poses but grazed by cattle.
Differenthigh.insurance
1218 1268 1267 1202 Drought Delivered.Solutions. 1.855.4CowBos | www.CowBos.com
YOUR TRUE AG PARTNERwww.bofc.bank
20 LINE RIDER SEPTEMBER 2022 www.idahocattle.org
Contact Dixie Barry for all your Ranch Real Estate needs. DIXIE BARRY Farm & Ranch Sales Working ranches need working ra nc hers . scan the qr code to learn more INVEST IN THE AMERICAN WEST Ldbarry@fayranches.com208.606.6494icensedinIdaho&Oregon NEW LISTINGS D BAR C RANCH Bancroft, Idaho | $6,500,000 | 600± acres CABIN CREEK RANCH Montpelier, Idaho | $5,975,000 | 1,720± acres SHILO Bancroft,RANCHIdaho|$4,200,000 | 530± acres
In addition to human nutrition research, the Check off is funding projects demonstrating the industry's pos itive impact on environmental health. Cattle producers are the original conservationists and are always looking to improve practices so they can share the land with fu ture generations. This is an important story to share with consumers, and while parents are interested in knowing where their food comes from, kids are also a driving fac tor in the climate conversation.
Beef's role in social, economic and environmental sustainability goes far beyond today's grocery shopping
Your beef checkoff dollars in action!
Research is one of the critical components of Checkoff funding because it lays the foundation for educational and promotional efforts.
Producers have a voice at the table, and Idaho is well represented with three Federation Directors who active ly engage in meetings and provide the input necessary to direct future programs. Bill Lickley, Idaho Beef Council (IBC) Chairman and cow-calf producer is the Federation Chair for the International Marketing Committee; Lee Bradshaw, IBC Vice-Chairman and feeder representative is on the Nutrition & Health Committee; and Steven Tay lor, IBC Secretary/Treasurer and auction representative is on the Domestic Marketing Committee. These vol unteer leaders commit time to make sure the programs funded by the Beef Checkoff benefit the beef industry.
For example, America's farmers and ranchers have
Nutrition research provided the scientific evidence to demonstrate that beef is an important complementary food for infants and toddlers during the first few years of life when rapid growth and development occur. This information was the foundation for the Early Bites with Beef campaign which encouraged health professionals to recommend beef as a safe complementary first food for babies starting at around six months of age and provided consumers with information about how to effectively and safely feed babies beef.
22 LINE RIDER SEPTEMBER 2022 www.idahocattle.org
The Beef Checkoff and Federation of State Beef Coun cils invest in foundational research projects such as product quality, beef safety, human nutrition, beef sus tainability and market research. While research takes years to complete, continuous investment in these areas provides the information necessary for building success ful education and promotional programs.
PROMOTING BEEF TO THE NEXT GENERATION
The cattle industry's Summer Business Meeting recently wrapped up in Reno, Nevada, where hundreds of producers shared their feedback on work to be conducted in the next fis cal year. This grassroots producer input is essential to selecting projects that effectively and efficiently drive demand for beef.
our Beef Checkoff dollars are driving the demand for beef through research, education and promotion, and cattle producers are behind every funding decision, in part through the Federation of State Beef Councils. The Federation represents the 44 Qualified State Beef Councils (QSBCs) across the country and collectively, these QSBCs include more than 700 state board members representing every segment of the beef industry. The vision of the Feder ation is to build beef demand by inspiring, unifying and sup porting an effective state and national Checkoff partnership.
Y
supported nutrition research for more than 100 years to advance the understanding of beef's role in a balanced and healthful diet. Cattle producers are committed to providing a wholesome, nutritious food and building the evidence supporting beef's role in health and wellbeing.
RESEARCH LAYS THE FOUNDATION
IDAHO BEEF COUNCIL
Photo courtesy of Beef. Its Whats for Dinner.
Specializing in Truck and Livestock Scales
•
Established in 1959, Scales NW offers a wide range of equipment, from precision lab balances to high capacity rail scales, as well as certified scale service and installation.
As the yourchange,seasonssodoneeds. We are here to meet them. dlevans.com
Contact Steve Orr for more information today! Email: www.scalesnw.comPhone:steveorr@scalesnw.com(503)510-3540(800) 451-0187
As part of reputation management ini tiatives around sustainability, the Checkoff is partnering with kid-focused media out lets, such as The Week Jr. and ScoutLife. Through these partnerships, kids and par ents alike are directed to the newly cre ated Beef Sustainability for Kids page on the Beef Checkoff-funded Beef. It's What's For Dinner. website. On the page, kids can find videos, graphics, games, articles and kid-approved beef recipes to learn more about beef production across the country. An important aspect of the online content is kids sharing their stories of life on the
Scales NW is proud to WashingtonUtahOregonNevadaMontanaIdahoCaliforniaserve: AD_POWELL_LivestockTruckScale_4.5x5.indd 1 12/20/2017 4:34:34 PM
consumer. Kids are influencing their fami ly's buying behaviors and are more engaged with social issues than ever before. The Beef Checkoff recognizes the importance of educating America's youth about beef's positive sustainability story and is creating fun and exciting ways to reach the next gen eration of consumers.
CONTINUED, PAGE 24
24 LINE RIDER SEPTEMBER 2022 www.idahocattle.org
Romo is promoting beef across the country through digital and social media, outdoor advertis ing, on ESPN.com and through broadcast television ads on the Food Network, HGTV and the Magno lia Network. Tony Romo's Playbook on www.Beef ItsWhatsForDinner.com showcases new recipes and valuable information about beef's taste, nutri tion, versatility and sustainability.
SUMMER SIZZLES WITH BEEF
Sharing how cattle producers care for the land, their animals and natural resources is a theme of Beef Check off promotions throughout the year, however, summer is the perfect time to highlight beef's taste and versatility.
In addition to reaching consumers nationwide with a positive beef message throughout the sum mer, states extend national assets in local and re gional markets.
The Idaho Beef Council is leveraging the na tional summer grilling campaign by investing in a project to bring the grilling message home to consumers in western states including Arizo na, California, Idaho, Montana, Nevada, Oregon and Washington. This regional effort is designed to increase beef advertising frequency in states where market research shows there is a high amount of meat/beef alternative consumption. Within these states, the positive beef message is targeted to older millennial parents and millennial consumers who are making im portant decisions on what foods to cook for themselves and their families.
Beef ads are currently running on platforms where shoppers
EXTENDING THE NATIONAL CAMPAIGN TO REGIONAL CONSUMERS
The smell and sound of real beef sizzling on the grill brings family and friends together during summer months. When it comes to grilling good food, beef is top of mind, as shoppers say beef is frequently their top grilling season protein. 1 In fact, according to a consumer survey funded by the Beef Checkoff, consumers are likely grilling twice a week or more, with the average American grilling 9.55 times per month. 2
Beef is scoring points this summer with new spokes person, Tony Romo. The former professional football quarterback and current sports commentator is the new face of Beef. It's What's For Dinner. , sharing his fami ly's passion for beef with consumers nationwide. Market research shows that utilizing a well-known spokesper son consistently drives increased sales, stronger brand awareness, attraction of new customers, and credibility in advertising campaigns. Tony Romo has built a career as a trusted, authentic and credible broadcaster, and his presence brings more consumer trust to the Beef. It's What's for Dinner. brand.
ranch with their urban neighbors, helping bridge the gap between pasture and plate.
on Demand, Beef Sales, 2019-2020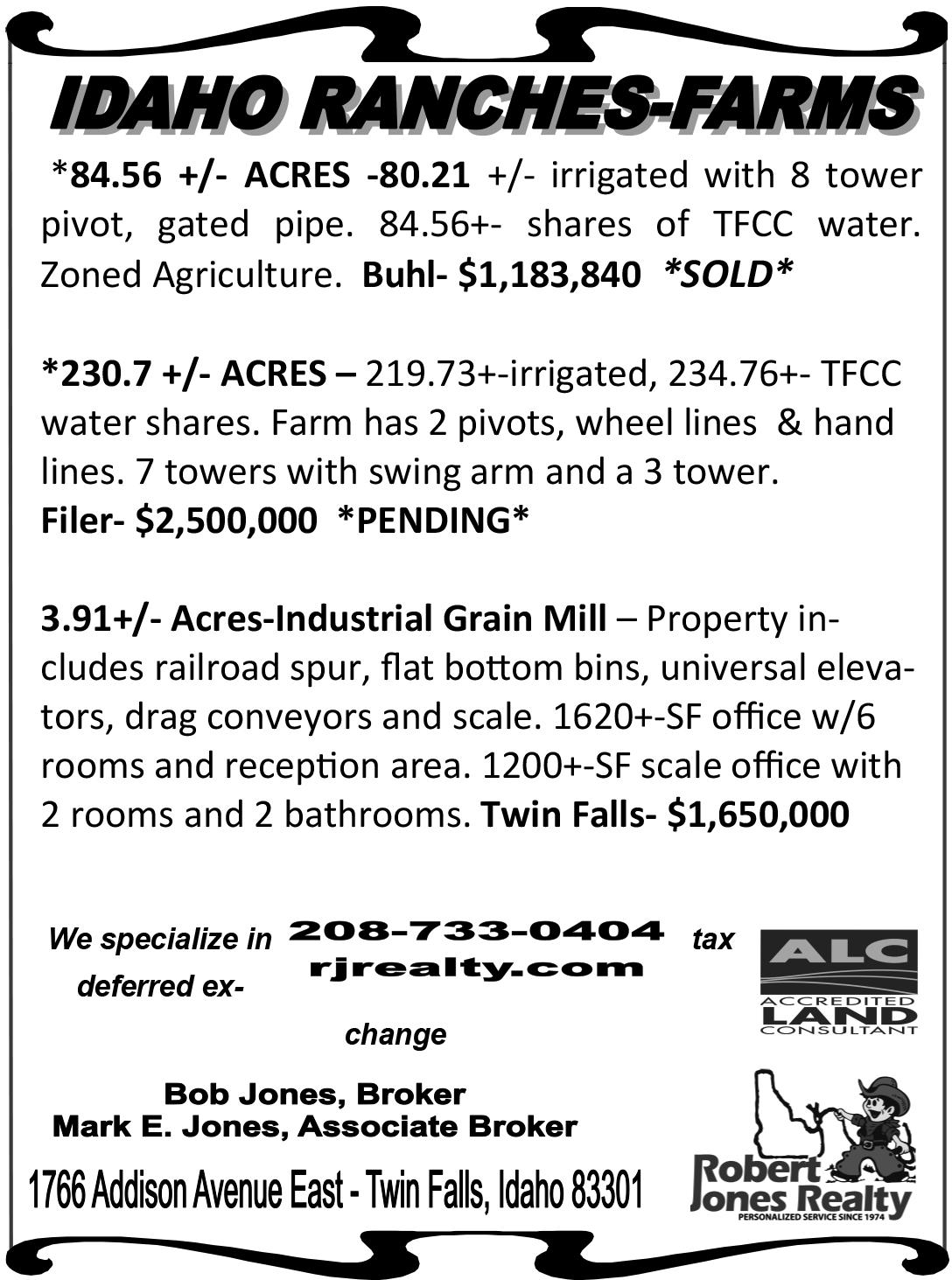 2 Summer Grilling Data, Dynata Platform, April 2021
find information and make buying decisions, such as YouTube, Google Paid Search, and Spotify digital music streaming. At the mid-way point of the campaign, results are already extreme ly positive with more than 2.7 million impressions, nearly 1 million audio ad listens and 934,000 video views. In addi tion, there have been more than 7,000 clicks to the www.Beef ItsWhatsForDinner.com website.
Industry representation at the Idaho Beef Council, Fed eration of State Beef Councils or Cattlemen's Beef Board is extremely important to the Idaho beef industry. Your expertise and experience at the table is needed to ensure Idaho's voice is heard. For more information, please con tact the Idaho Beef Council at BeefCouncil@IDBeef.org or 1208-376-6004.NielsenIQ,Answers
From helping families with summer cookouts to educating kids about where their food comes from, the Beef Checkoff and the Federation of State Beef Councils are hard at work driving demand for beef. To learn more about your Checkoff dollars at work, visit the Idaho Beef Council at www.idbeef.org.
BEING INVOLVED
www.idahocattle.org IDAHO CATTLE ASSOCIATION 25
26 LINE RIDER SEPTEMBER 2022 www.idahocattle.org Congratulations Melissa! Melissa Kershaw is from Middleton ID where she is the Middleton FFA chapter vice president and Treasure Valley District FFA Vice President She has been a part of the livestock industry for 9 years, where she started showing goats, but quickly turned to the beef barn and has seen great success Melissa will attend the University of Idaho in the fall of 2023 to study Ag Communications She hopes to help future generations understand the importance of agriculture! 2022 Canyon County Superior Beef Award Winner Angus. America's Breed. A reliable business partner is difficult to come by. Contact the American Angus Association® to locate Angus genetics, select marketing options tailored to your needs, and to access programs and services. Put the business breed to work for you. © 2021-2022 American Angus Association 3201 Frederick Ave. | St. Joseph, MO 64506 816.383.5100 | www.angus.org Trace Mineral: Copper Benefits •Supports reproductive wellness •Boosts fertility rates by promoting consistent cycling Trace Mineral: Selenium Benefits •Respiratory health •Immunity •Cardiac•Musculoskeletalfunctionsstructurehealth Microbial Digestion Support Rumen health enhancing ingredients promote fiber digestion so cattle can perform better on low-quality forages. Crude Protein •Muscle & bone growth •Maintains weight •Critical for gestation •Supports lactaction health Forage Boost Give your forage a boost with supplements designed to replace deficient minerals, vitamins and protein content. Complete Vitamin and Trace Minerals •Healthy calf growth •Stronger immune response •Supports skin, coat, and bone health Stress Support Avoid shrinkage and maintain a healthy immune system even under stressful conditions such as weaning. Se 34 Cu 29 DISCOVER YOUR MISSING MINERALS & REQUEST A CONSULTATION: 800.426.3572 WWW.PERFORMIXNUTRITION.COM Learn more at performixnutrition.com or join the conversation at /performixnutrition Discover how the right supplements increase cattle health. NUTRITION SYSTEMS DRY MINERAL LIQUID SUPPLEMENT PROTEIN MINERAL BOXES FEEDLOT SUPPLEMENTS Better nutrition for better profits. Discover the difference.
September 13 Consignment Deadline: Thursday, August 25 October 27 Consignment Deadline: Wednesday, October 19 Market with the professionals! (530) wvm@wvmcattle.com347-3793©Foster Follow us on Facebook and Instagram ©Settrini Join us for these Upcoming Sales!
* Current aggregate numbers of USDA Graded Steers and Heifers(Choice not broken into marbling categories) 48% 45% 42% 35% 24% 15% 38% 34% 36% 40% 40% 75% 9% 14% 15% 18% 24% 3% 5% 4% 5% 8% 1% 2% 3% 2% 4% 11%100%9080706050403020100%%%%%%%%%% 1995 2000 2005 2011 2016 2021* SelectChoice(Choice(ChoicePrimeModerate)Modest)(Small)
Originally published in the National Provisioner magazine January, 2020.
Now for those deficient in beef carcass basics let me explain; the higher the USDA grade (Prime being the highest, then Choice, then Select), the greater the value for the meat from
that carcass. Generally speaking, more marbling will indicate a higher grade (keeping carcass maturity constant). A big con tributing factor for palatability acceptance is marbling amount. Marbling, intramuscular fat, in greater amounts will lend the meat itself to a better chance of a high-quality eating experi ence. Therefore, if a carcass has a higher amount of marbling than a cohort, that carcass in question will result in a better chance for a high-quality eating experience over its counter part. We predict that potential eating experience using the USDA grading system as a means of third-party verification. So what does that have to do with the chart in question? We're seeing an increased trend for higher quality beef over time.
Another question that might come about from the inquis itive minds is what might be causing this? Contrary to longago opinion, fat is becoming a much more acceptable nutrient in the human diet. Fat really influences flavor, tenderness, and juiciness, especially when we're talking about beef. Fat can be deposited in a variety of places in the beef animal's body, however, the coveted fat, also the more elusive, is the marbling fat. It has been known by some animal scientists for a while that marbling fat deposition is a heritable trait; if the bull has good marbling potential and the cow has good marbling potential then the calf should have good marbling potential. Marbling, however, also requires the animal to be
28 LINE RIDER SEPTEMBER 2022 www.idahocattle.org
UNIVERSITY OF IDAHO
BY DR. PHIL BASS University of Idaho
J
Prime's time
National Beef Quality Audit
Since 1991, the National Beef Quality Audit (NBQA) has been conducted approximately every five years as a barometer reading of the beef industry in general. The NBQA, is an indepth look into all things effecting beef quality and consumer acceptance. One characteristic I as a meat scientist look for ward to is the report of the marbling scores observed during the study. The researchers report observations of rather large data sets of young fed cattle harvested in commercial facilities in the US. Something that I have observed over time is a rather obvious change in the beef carcasses grading higher after each successive audit. The chart included in this column is the per centage of beef carcasses observed and the marbling scores in which those carcasses were assigned based on the NBQA since 1995. To my eye, the trend is rather obvious. Of those beef car casses receiving a grade (Select, Choice, or Prime) we're seeing an enormous decline in the percentage of carcasses grading Select, and an increase in the percentage of carcasses grading Choice and Prime. That's exciting!!
ust recently I made not one, but two pilgrimages to the greater Kansas City area. This wasn't to just take in the leg endary barbeque for which the city is known, but rather to connect with meat industry students and professionals in our nation's heartland. On one of those trips I had the privilege of preparing, and subsequently speaking to, a group of cattle pro ducers located all over the great state of Kansas. In preparation I was able to add to a chart to which I regularly reference, and while doing so I was amazed by what I was able to dig up on some recently reported beef carcass quality data by USDA. In short, the beef grade looks rosy!
With the dramatic improvement in the USDA Prime grade (11% of graded cattle in 2021) and the continuing drop in USDA Select grade there seems to be a rather obvious signal to ranchers to raise high quality beef. Furthermore, the suc cess of premium branded beef programs like Certified Angus Beef®, Sterling Silver®, Chairman's Reserve®, and Double R Signature® just to name a few goes to show that not only are consumers picky about the quality alone, but also the consis tency of the cuts in the form of dimension, size, and at times breed specificity. Beef is not only a tasty treat for those who like to enjoy its unique satiating characteristics, but it is also a great avenue for business growth as long as the value chain continues to focus on quality and meeting the gustatory de mands of the dining customer while being affordable.
on a high plane of nutrition, meaning that they need to have a sufficient amount of high-quality feed in a well-balanced ra tion to be able to deposit the fat in their body. Both of these variables, genetics and nutrition, are some of the most costly inputs in the livestock industry. So, why is it we are seeing an improvement in the USDA grades and marbling scores over time when, in painfully simple terms, the two costliest inputs to achieve those grades are also some of the most necessary? My confident theory is that the consuming public is willing to pay for that quality.
GO BEEF!
www.idahocattle.org IDAHO CATTLE ASSOCIATION 29
Richard Brook @ 208.308.8912 19645 Hwy 30 Buhl, Idaho VIEW SqueezeLINECOMPLETEHI-HOG'SPRODUCTwww.hi-hog.comChutesHandling Systems Feeders Calving Pens Gates / Panels RIO HONDO Livestock Supply NEW SQUEEZE CHUTE HEAD HOLDER Proudly Supports• Proudly Supports • "Your local farm experts for over 50 years.""Your local farm experts for over 50 years."
of Rangeland Fire Protection Associations (RFPA) in Southern Idaho since the creation of the first RFPA by Mountain Home ranchers 10 years ago.
The system has worked extremely well. The BLM and IDL provide vital training and administrative support with RFPAs across Southern Idaho to ensure that an efficient and coordi nated response to a new fire start occurs in a timely manner.
ummer 2022 is wrapping up as another impactful year for wildfire in certain areas. My heart goes out to all the ranch ers who had livestock in harm's way and the uncertainty of forage options going forward. While the source of many of the wildfires is unclear, prevention of human caused fires is still the critical. IRRC worked with several agencies this summer on the "Recreate Responsibly Idaho" campaign (http://recreate.idaho. gov) to spread the word about wildfire prevention, responsible multiple use, and respecting the land and livestock.
S
Photo provided by IRRC
BY GRETCHEN HYDE
IDAHO RANGELAND RESOURCES COMMISSION
Executive Director, Idaho Rangeland Resource Commission
30 LINE RIDER SEPTEMBER 2022 www.idahocattle.org
In a similar vein, our award-winning Life on the Range vid eo education series is looking back at the evolution and growth
Idaho now has 10 RFPAs statewide, and there may be more organizations created in the future. Often times, a local wildfire inspires ranchers to form new organizations. The idea behind RFPAs was to create a legal way for ranchers to assist the Bureau of Land Management and the Idaho Department of Lands in responding quickly to wildfires located in remote locations and stop those fires when they're small.
IRRC : an industry advocate through education
All Natural TM Include Excell™ in your feeding program to gain digestion efficiency from drought stricken and expensive feed stuffs. Excell™ is available in liquid, dry crumble, protein block or pelleted form and can be added to liquid supplements, blocks, minerals and dry feeds. 1-800-388-3659www.keyag.comProudly manufactured in Murtaugh, Idaho by:
www.idahocattle.org IDAHO CATTLE ASSOCIATION 31
In remote areas, ranchers pre-position water tanks, firefight ing trucks, and bulldozers in places where they may be needed when a dry lightning storm moves through, or careless campers start a man-caused fire.
Another story that our Life on the Range team produced this year was about winter cattle grazing at Sterling Wildlife Management Area adjacent to American Falls Reservoir. The purpose is to open up many acres of dead and decadent vege tation so new wetlands plants can find sunlight and grow for the benefit of wildlife and wetlands. This story was a partner ship with the Idaho Department of Fish and Game. We've re ceived a lot of positive feedback about that story.
The growth and success of RFPAs is something that we can all celebrate as a powerful tool for catching wildfires when they are small and minimizing the damage.
On the education front, IRRC's outreach program called "Idaho Rangeland Outdoor Adventure Mobile" (IROAM) continues to make its way into schools, natural resource field trips, teacher workshops, and fairs. This hands-on, cross-cur
ricular, STEM-based educational experience takes students into the world of "Rangeland" with books, activities, and amazing visuals. There is one 18-foot trailer and four 10x10 tents distributed around Idaho for easy access.
Thank you to the Idaho Cattle Unclaimed Livestock Com mittee who supported IROAM by underwriting the printing and distribution of the "Four Seasons with Sage: The Life of and Idaho Ranch Dog" books to students all over Idaho. The best way for local schools to incorporate this into their curric ulum is to hear from community members that they would like to see more local/Idaho-based materials included. Contact the IRRC if you would like to take classroom sets of the "Sage" books to your local school.
Would you like to be an IROAM Ambassador?
Ranchers are on the same radio frequency with the firefighting professionals and can provide crucial local knowledge about water sources, location of livestock, and other helpful infor mation to ensure a timely response to fire starts.
We are always looking for people interested in helping share our IROAM curriculum to students—let me know if you want to be on the Ambassador list. The IRRC hired two AmeriCorps members with the University of Idaho to assist with IROAM this past year. The IRRC has applied to host two more part-time posi tions this year. These are paid positions with the University of Ida ho, which includes stipends to help pay for college. If you or some one you know (college student or recent graduate) who might be interested, have them contact me at ghyde@idrange.org.
Make each generation your finest yetMake each generation your finest yet The Next Generation of Animal ManagementTM Gallagher helps make each generation better than the last. Genetics are essential to the performance of your animals from year to year. The right information makes all the difference when important decisions need to be made. Gallagher's Animal Performance App, Weigh Scales, EID Tag Readers, Loadbars, and Electric Fencing products give you the best tools and information to help your animals thrive. Because at Gallagher, we know the best is yet to come. 1.800.531.5908 | am.gallagher.com Animal Performance App HR5 Hand Held EID Tag Reader & Data Collector TWR-5 Weigh Scale Wireless Loadbars
Fill your backpack with tools to help your operation explore new heights. There's education for everyone at Angus Convention. Get packed and gear up for a year of adventure. MORE OPPORTUNITIES november 4-7, 2022 | salt lake city | angusconvention.com tours education networking trade show
Private treaty, video auctions and sale barns all have their pros and cons when it comes to buying calves. Finding the best
M
When procuring calves through private treaty, Johnson says the most important aspect of the deal is the relationship that has been built during the years. Secondly, he says, "the people that we were dealing with were using good genetics and had a good vaccination program. They were typically healthy cattle that would feed well and finish well."
SOURCING CALVES
FEEDER COUNCIL
Jerald Raymond owner of Spring Creek Ranch, a 1,200-head capacity back
grounding yard in Menan, Idaho, echoes Johnson in that having a relationship with the cow-calf producer during a private treaty agreement is extremely valuable. That relationship becomes especially im portant when trying to establish market price, probably the hardest part of the deal, according to Raymond.
any who profess to "dislike" shopping for let's say clothes, are willing to spend hours and hours searching for and negotiating the price on the right set of calves to fill feed lot pens. Is it begging the question to ask "What's the difference?"
Video sales are a popular place to source cattle. Raymond buys 85% of his feeder calves from video auctions.
His team doesn't do any custom feed ing. They own everything that steps foot in the yard, which gives them extra incentive to get it right on purchase day. In the past, Johnson says 80%-90% of the cattle they bought were from repeat customers.
source typically depends on the feedlot's end goal and feed situation.
"Moving forward, we are going to be purchasing 65%-70% on the video. The rest will be private treaty," says Johnson.
Feedlot operators use these criteria when buying calves from the video, sale barn and ranch.
REALLY GOOD CATTLE, WITHOUT A GOOD VACCINATION PROGRAM IN THEM, CAN HAVE MAJOR PROBLEMS AFTER A WEATHER EVENT, HE SAYS.
Buying calves is an important decision, as those calves will spend months at the bunk. That time at the bunk will deter mine whether calves turn a profit or cost a small fortune. As any feedlot manager will confirm, buying the right cattle is key to staying in business.
What a feedlot wants
34 LINE RIDER SEPTEMBER 2022 www.idahocattle.org
STORY AND PHOTOS BY PAIGE NELSON
BECAUSE BRIGGS OFTEN MIXES SMALLER GROUPS OF CATTLE TOGETHER, HE NOTICES RIGHT OFF WHICH ONES HAVE HAD THE PROPER VACCINE PROTOCOL.
While private treaty purchases have been Johnson's go-to, Riverbend Ranch, a registered Angus operation in the area, is building a new beef processing plant that will specialize in all-natural beef, so Johnson Livestock is transitioning its whole feeding program to be tailored to all-natural cattle with preference toward Riverbend Ranch-sired cattle.
Robert Johnson, partner in John son Livestock in Idaho Falls, Idaho, helps manage a 20,000-head-capacity finish feedlot.
No matter how many studies are con ducted and experiments completed, there will always be a certain art to raising cattle, feeding and finishing. There's also an art to choosing one set of calves over anoth er based on a feedlot's capabilities. While some managers may prioritize certain cat tle traits over others, it seems the solid top three contenders are always reputation, genetics and health status/history.
"Reputation cattle" is probably the strongest marketing term today's cattle buying industry employs, but in a world of branded-beef programs, reproductive technology and hedging options, does a ranch's reputation really pay?
In the past and especially looking into the future, most of the cattle John son feeds on a year-round basis are An gus-sired by design.
As a beef coordinator for Select Sires Inc., as well as the owner of a background ing lot, Raymond hunts for calves with recognizable sires. Under an agreement with Superior Livestock Auctions, Select Sires adds their logo to calves being sold
Jerald Raymond
especially when supplies are tight due to the current drought.
through the auction — allowing potential buyers to know the genetic background of that particular lot.
Briggs' model is that small producers, those who raise 50 head or less, produce quality cattle just like the big guys do. He sources all of his calves through pri vate treaty and the sale barn. He uses private treaty purchases to acquire both high-quality cattle from known ranchers and lighter, smaller-end cattle from oth ers. Sale barn-purchased cattle fill in gaps and make load lots.
Finding balance is the name of his game."Mixing really good cattle with low er-quality ones sure helps to brighten ev erything up," he says.
Genetics is a blanket term that re ally means nothing without context. To day's cattle buyers don't want genetics; they want superior genetics that will perform from both an efficiency and quality standpoint.
For Briggs, that's a resounding "Yes,"
"I'm a feedlot that does a little bit of ev erything," he explains.
"You can get volume cattle on a vid eo auction. You can get cattle that are sourced from one herd. That's a big deal for us. If you can keep cattle calm and with their siblings, then you have fewer health problems than if you start comingling cat tle," Raymond explains.
"Those cattle typically demand a pre mium. If we get those calves in our feedlot that's great. If somebody else gets them, that's great as well, as long as they under stand the potential of those calves and the way they will perform," says Raymond.
"They may come bawling, but they come healthy, as long as they've had the right vaccines prior to the weaning process."
Today, Johnson Livestock is procur ing as many Riverbend Ranch genetics as they "We'vecan.tracked our average cattle, and
www.idahocattle.org IDAHO CATTLE ASSOCIATION 35
Last September, he bought some An gus cattle that had been sold year-afteryear to another buyer. That traditional buyer visited Briggs' feedlot several times during the past winter trying to buy the heifers. According to Briggs, the cow-calf ranch has a good name and buys excellent bulls, putting the heifers in high demand throughout the area.
BUYING PRIORITIES
With a 1,000-head capacity back grounding feedlot in Annis, Idaho, Ben Briggs feeds both his own cattle and cus tom feeds for outside customers. Briggs has found a niche in the market. His focus is tailored to smaller producers who don't sell enough calves to make full loads.
"Angus cattle give us a little bigger marketing window," explains Johnson. "They are a little earlier maturing, so we can harvest some of the Angus cattle at a lighter weight and still get a high percent age Choice or Prime."
WHEN MARKETING CATTLE TO LARGER FINISH FEEDLOTS, THE ONLY WAY TO MAKE A GOOD SALE IS TO HAVE CATTLE THAT LOOK UNIFORM AND ARE COLORED THE SAME.
Raymond markets his 850-pound steers and heifers to finish feedlots in western Idaho. For his operation, cattle that feed effi ciently will make money before cattle that do anything else.
Since Johnson Livestock sells direct to the packing plant, they can garner bonuses from branded programs.
Making a profit and surviving from year to year is always the end-goal for anyone in the cattle industry, obviously Briggs is no different. He works hard to limit death loss and market uniform cattle in semi loads. But above all else and like most, he says he does it, "for the love of cattle and a family operation."
months in advance, Johnsons are relying on 3rd-party-verified all natural calves to bring their balance sheet into the black.
MAKING A PROFIT
As much as feedlot operators enjoy watching cattle grow and seeing that finished product come to fruition, without the suc cess of consistently turning a profit, there's no guarantee that they'll be in business the following year.
Johnson says he planned to have a cost of gain on steer calves purchased last summer of $1.10. Since the drought worsened and the conflict in Ukraine began, those gain costs are between $1.25-$1.30.Afterdoing all they can to study futures markets, lock in feed prices as far as a year in advance and lock in calves five to six
"Efficient cattle are No. 1. Cattle that will grade is No. 2," he states.
• Post a job or search job listings • Since 1998, based in the USA WEBSITE TRAFFIC: OVER 50,000 VISITS MONTHLY The Oldest Ranching Job Board on the Internet Visit www.RanchWork.com or scan the QR code
Because Raymond is focused on capitalizing on the genetic potential, he considers calf health to be his second highest prior ity when selecting calves. A setback in calf health is a setback in marbling formation. The preconditioning program doesn't have to be fancy, he says, but it does have to exist.
we've tracked some of these guys that the lion's share of their bull power is coming from Riverbend. At the end of the day, those superior genetics do make a difference," he states.
A modified-live vaccine at branding and a booster shot at least 10 days ahead of weaning is sufficient for Raymond because he can give a second booster as they come off the truck.
"Above everything else now is if they are all natural, those are the ones that will bring a big premium," he says.
Locking in a $20 profit, at least guarantee's some wiggle room on the back end and hopefully the genetics pull through and give you a quality premium on top of it, summarizes Raymond.
For Johnson, calves must have the minimum equivalent of a Vac 35 program. He's more interested in those managed under a Vac 45 program and says he's willing to pay the most for them.
"They may come bawling, but they come healthy, as long as they've had the right vaccines prior to the weaning process. They'll stay healthy for the most part," he says.
While some managers may prioritize certain cattle traits over others, it seems the solid top three contenders are always reputation, genetics and health status/history.
Healthy calves can come from anywhere and be bawling or not, say the managers. Most important is that they've had their vaccinations prior to coming to the feedlot.
Market volatility plays a huge role in feedlot profit margins. Yes, feed prices have been on an upward trend, but no one could have predicted that a megadrought and a war would simultane ously skyrocket inputs across all categories.
36 LINE RIDER SEPTEMBER 2022 www.idahocattle.org
www.idahocattle.org IDAHO CATTLE ASSOCIATION 37 5G Cattle Company Black Oil Co. Brent Jones Bruce Ranch C2 LivestockCottonwoodColbyChandlerCodyCoastlineLivestockEquipment&Britney&JessicaLordAuction Davis Cattle Company DennisInc. Bortz Dennis Hart Doug & Karen Lustig Doug & Sandy Kinzer Dude Ranch Cafe Ian IntermountainGipson Feed Jacks Creek Ranch Jim Hurley Farms Julia Dondero K3 Cattle Co Katlin Caldwell Key Ag Distributors Lord Ranch, LLP Lynn & MultiminMalsonMSchoddeRosanneCrossCattleCo.AngusRanchUSA Northwest Farm Credit Services Noyes Cattle Co. LLC Pickett Ranch & Sheep Company Point Ranch Cattle ReddCo. CompanySnakeOffices,SchroederAdvisorsSummitLawP.C.RiverLivestock Stan SundownHarderRanch Land T.LLCLindsley Farms, LLC Teo & WyattFeedersWilsonVulgamoreTomMaestrejuanSarahHouretRanchesCreekCattleSkovgard MEMBERSHIP New and renewed ICA members THE AUTHORITY IN LIVESTOCK HANDLING EQUIPMENT Is Proud To Support The Idaho Cattle Association powderriver .com P: 800.453.5318 F: 801.377.6927 forordernowFall 240 E FRONTAGE RD N | JEROME, ID | 800.764.7473BISONPIPE.COM TODAYCALL LINE RIDER MAG - FALL PANELS • GATES • CATTLE GUARDS • WIRE FENCING • CONTINUOUS FENCE SUCKER RODS • POST CAPS • CABLES • TURNBUCKLES • CLAMPS PIVOT BRIDGES • SPRINGS • GUARDRAILS • SMALL OD PIPE RAILING COME SEE US AT THE ICA CONVENTION! ASK ABOUT CUSTOM DESIGN & MANUFACTURING SERVICES!
38 LINE RIDER SEPTEMBER 2022 www.idahocattle.org KODY DEE WILLIAMS Northwest Regional Manager www.allflex.global/us/Cell: Dallas/Ft.P.O.Email:Office:509.948.6430800.989.8247kodydeewilliams@allflexusa.comBox612266•2805East14thStreetWorthAirport,Texas75261-2266 Dennis Boehlke 9351 Lake Shore Drive Dennis: Nampa ID 83686 (208) 989-1612 2 miles west of Hwy. 45 PRIVATE TREATY SALES HEREFORD & RED ANGUS 2 Year Olds & Spring Yearling Bulls Spring Yearling Hereford & Red Baldy Heifers James & Dawn Anderson Beverly208-280-1509208-280-1505Bryan JBB/AL jbbalherefords@gmail.comGOODING,1973HEREFORDSS1500EID83330 Bryan & Charly208-280-1964AndersonJaeAnderson Check out our offering at jbbalherefords.comGUIDESERVICE&BREEDER KNIPE LAND COMPANY "The trusted brand for over 70 years" We specialize in 1031 exchanges. Ready to buy or sell? Call today! info@knipeland.com • 208-345-3163 • www.knipeland.com Premier Ranches • Farms • Real Estate Western Region Field Representative Colt Cunningham 918-978-8779 ccunningham@hereford.org www.hereford.org AMERICA'S LIVESTOCK MARKETING LEADERWORKING FOR YOU. 2700 Airport Way, Boise, ID, 83705 info@superiorlivestock.com855-868-6842 VISIT OUR NEW BOISE LOCATION!
ELIMINATE INFECTION THROUGH INJECTION
Pneu-Dart's remote
delivery technology helps you keep your herd healthy at the first sign of infection. Our Remote Delivery Devices are lighter, shorter and equipped with our patented Slo-Inject® technology. So go ahead and inject. Your herd with thank you. PneuDart.com > 866.299.DART CELEB R ATING OFSE RVICE
performance
Performance Beef simplifies feed, performance and health data collection, making it easy to: a
Get
FROM DATA TO DECISIONS
Build and change rations digitally closeout pen and pasture the go data-driven health decisions trends in feed intake, and
Make
more accurate pulse on your business with Performance Beef.
SEE HOW PERFORMANCE BEEF WORKS Visit performancelivestockanalytics.com to get a demo of Performance Beef. All trademarks are the property of Zoetis Services LLC or a related company or a licensor unless otherwise noted iPad and iPhone are trademarks of Apple Inc , registered in the U S and other countries and regions © 2022 Zoetis Services LLC All rights reserved PLA 00184
Analyze
reports Record
costs
Create accurate invoices Generate real-time
treatments on