Live Beautifully
Creating beautiful gardens is our business...what you do in them is yours.
Designers, Craftsmen, and Caretakers of Distinctive Gardens berghoffdesign.com
Acclaimed for its exquisite design advanced technology, Monogram Professional Range is redefining appliances
and
luxury
one detail at a Elevatetime.Everything.
the
Timeless design for hot climates, cool people, and beautiful moments. This is Desert Fabulous™. This is Camelot Homes.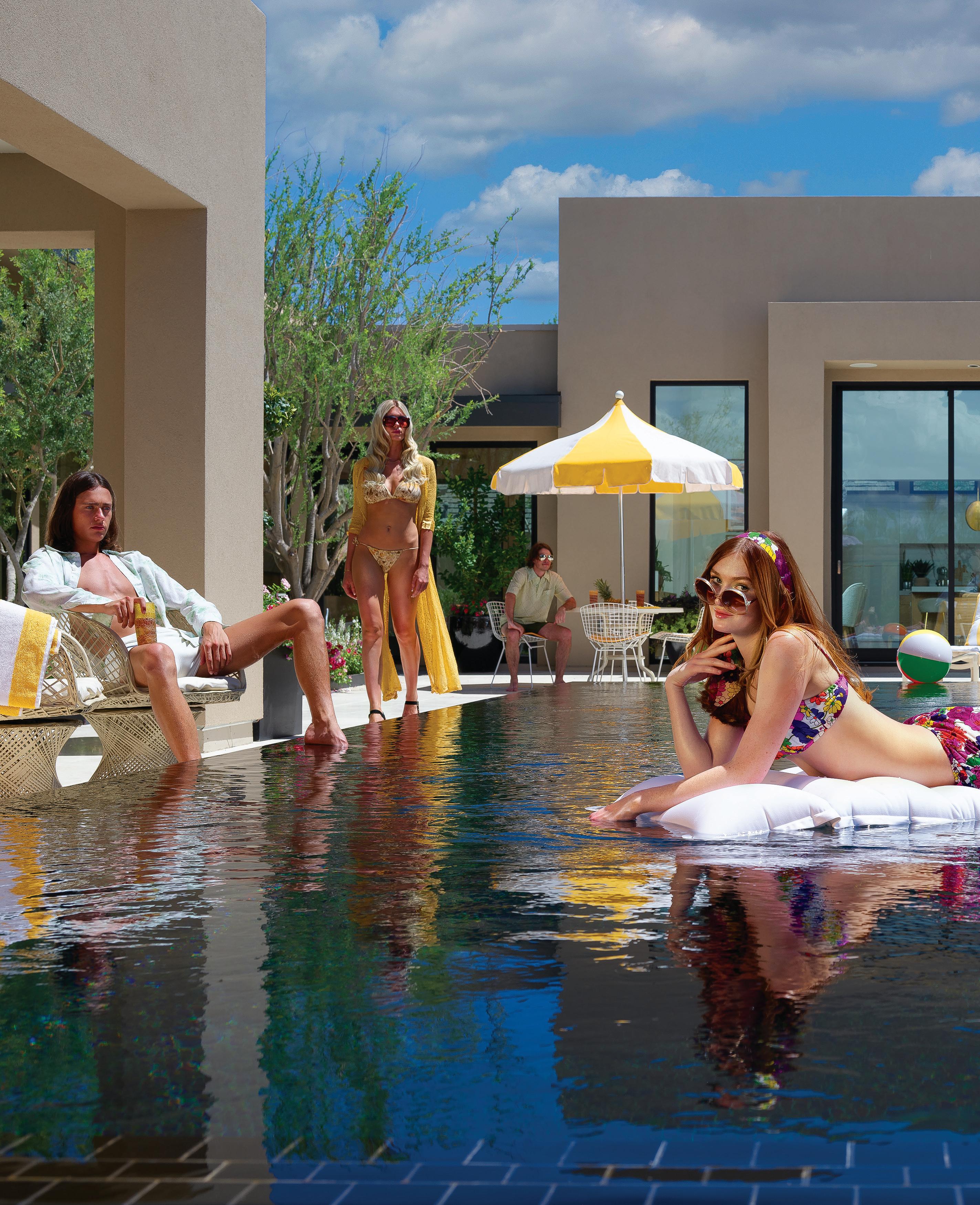 CLASSICS EVER OUT OF STYLE
N
GO
Scan to see for yourself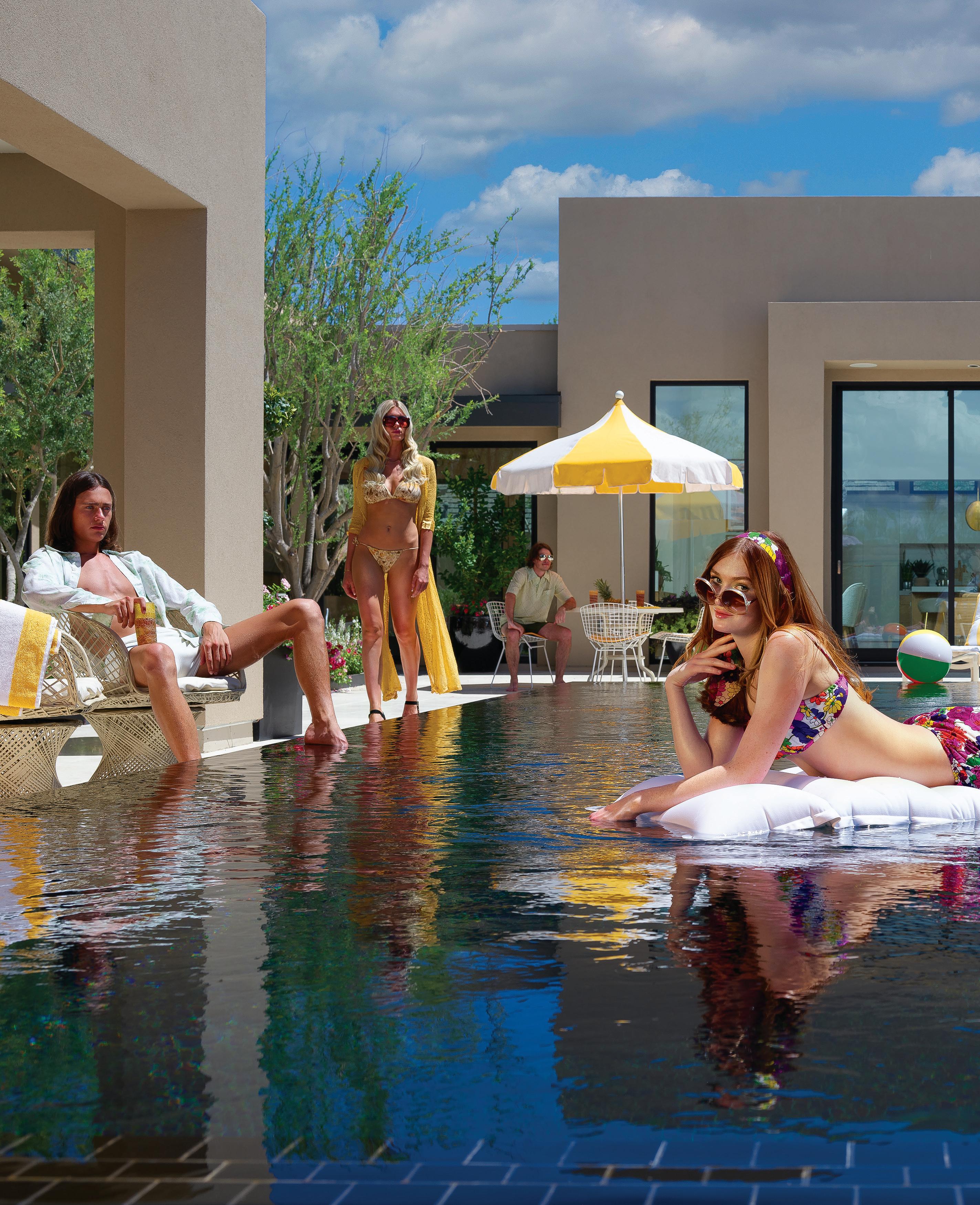 MAXIMIZE THE MINIMAL
Seamlessly blending form and function to deliver modern designs for everyday life.
Sculptural
Desert| Residential
MODERN DESIGN FOR EVERYDAY LIFE
Scottsdale,
85260 CHECKICONICINTRODUCINGREIMAGINEDOUTOURNEWWEBSITE! Sistr Studios | Retail Views For Days | Residential
At Iconic by Kaitlyn Wolfe, we understand that every design tells a story - a story about your lifestyle, your history, ambitions, and long-term vision for your space. With a clean, modern and organic style that subtly incorporates vintage and Scandanavian design elements, Iconic led by Founder and Principal Designer Kaitlyn Wolfe, will create or transform your dream home or space to optimize its visual appeal and functional comfort. 100, AZ
ICONICDESIGNBUILD.COM 16419 N 91st Street, Suite
Follow us on Instagram @kendledesign architecture that celebrates the joys of living
www.kendledesign.com480.951.85586115 North Cattletrack Road Scottsdale, Arizona 85250
HICKORY CHAIR
Lifestyle & Interiors | thecollectorshouse.bizScottsdale
FRATANTONI 480.621.7878 9811 E. BELL ROAD SUITE 105, SCOTTSDALE, ARIZONA 85260
A NEWLY COMPLETED PROJECT BY ALL OF THE FRATANTONI COMPANIES Any of these firms can be hired together or separately. Additionally, we design and build an appreciable amount of luxury homes throughout the nation. FRATANTONIDESIGN.COM FRATANTONIINTERIORDESIGNERS.COM THEFRATANTONIGROUP.COM FRATANTONILUXURYESTATES .COM F FRATANTONI DESIGN
7154 E. S tet S on D rive | S uite D105 | Scott SD ale , AZ 85251 phone : 480.575.8448 | fax : 480.575.9562 | www .Ownby De S ign com i nterior D e S ign • a rchitectural D etailing K itchen & b ath D e S ign • n ew b uil D • r emo D el S TOP DESIGNER 2021
50 Stirred, Not Shaken
By Sam Micatrotto Sam Micatrotto
By Carlye Klick
46 Let Them Eat Caviar!
58 22 ICONICLIFE.COM
CONTENTS UP FRONT 42 The I FrenchList:Baguettes
By Carlye Klick
CREATIVE DIRECTOR: Renee Dee, PHOTOGRAPHER: Mark Sacro, LIGHTING: Kyle Finley, STYLING: Jackie Rose, HAIR & MAKEUP: Haley Gray, ICONIC TEAM: Carlye Klick, Kaitlyn Beickel, MODEL: Holly from FORD/Robert Black Agency and Ciao from LA Model Management, WARDROBE: John Varvatos jacket, Ted Baker shirt and pants with Ralph Lauren shoes. IRO jacket, Chloe necklace, Intermix shirt. Vintage skirt, hat and boots, LOCATION: Mike and Annette Reeves's Ranch, San Juan Capistrano, California, SPECIAL THANKS: A special thank you to Makena and the horses—Sunny, Walter and Princeton. ONCOVERTHE Live Beautifully WORDLAST 144 TheICONIC:One and Only (Coat You'll Ever Need) By Sam Micatrotto By
By Renee Dee
By
Design Icon:
By Carlye Klick
48 Must NewBrownHaves:istheBlack
Mastering Makeup Kaitlyn Beickel
www.mariazinteriors.com | 602.617.9213 | @mariazinteriors SPICESPOTS A1 ELEV ELEVATION KITCHEN COOKINGPLATESUTENSILS PLATESPOTS 10 I-DT SYRUPS
480.776.2700 • @janetbrooksdesign • Scottsdale, Arizona • janetbrooksdesign.com
108 Let's Do Brunch By
74 Oil Be There for You
By David Rubin StaysDesign-DrivenMost
134 Italy's
By Sam Micatrotto
By Sam Micatrotto
By Bailey Badillo Sam Micatrotto of the West Beickel Carlye Klick Renee Dee Antarcticato and The South Pole
78 Art Explosion!
82 Dynamic Designers By
114 Wine Wondermentand in Willamette By
96 Best
By Elyse Glickman
26 ICONICLIFE.COM
FEATURES 68 All in the Family
By Kaitlyn
CONTENTS 124 Journey
Dining KHashFBandoleroamous48Kitchenaleidoscope Juice Koibito Poke Luna Gelateria & Caffetteria Lure Fish House + Oyster Bar Panera Bread Company Pei Wei Pomo Pizzeria Soi 4 Bangkok Eatery Sophie's Cafe The Coffee Bean & Tea Leaf Village Tavern Beauty & Services 100% Chiropractic CLOVR Life Spa Club Pilates Gainey Nails & Spa IYA ResYTStSpROLMedAestheticsFSroutsretchLabheCorritoreCompanyogaSixtoreHyperWellness Shopping A Cool Breeze At Ease Fine Men's Clothes Bryn Walker Carine's Boutique Diva Sizes 14 24 OliKREISSFemmeverSmith Jeweler Paris Paris Planet Lifestyle Clothing RitPoshzy Rags and Shoes THE COLLECTOR'S HOUSE Luxury at Your Leisure
Copyright Hunter Douglas
smart sustainableshadesfurniturenaturalfabrics 8711 E PINNACLE PEAK RD SCOTTSDALE AZ 480-478-861285255 LIFEDESIGN A BETTER
Your Advocate for One of The Most Important Investments of Your Life For custom new home builds, major remodels, "spec" development, or projects that need to get back on track, ADVOCATE safeguards and maximizes your investment through site selection, team building and leadership, preconstruction consulting, general contractor selection, lender negotiation, and construction management. ADVOCATE leads collaborative communication between you and your builder, architect, interior designer, and build professionals to improve timelines, reduce risk, maximize value, and help you to enjoy the process. Coordinated Leadership Peace of Mind Investment Protection Market Knowledge www.advocate-rca.com602.714.3952 WE ARE THE OWNER'S ADVOCATE
(602) www.RoadrunnerGlassCo.com269-2543 PROUDLY CELEBRATING 50 YEARS OF PRECISION CRAFTSMANSHIP
MAKE A STATEMENT. 7051www.hollywrightdesign.comE.5thAve.,SuiteG,Scottsdale, AZ 85251
32 ICONICLIFE.COM
Schedule a consultation at www.mavphx.com or call (480) 590-3048
Horizon soundbar by Leon custom built to match TV
Design Meets Technology
From Leon's custom soundbars handcrafted to match the width of your TV to automated lighting and shading, Monarch is dedicated to making sure that your technology works seamlessly, intuitively, beautifully throughout your entire home.
SCHEDULE A SHOWROOM APPOINTMENT 15570 N 83rd Way, Scottsdale, AZ 85260 • (480) 921-0900 • s u bzer o wol f.co m /scottsdale started here. This celebration Visit our newly renovated Showroom in Scottsdale where more than 16 local designers and cabinet companies collaborated on the space built to inspire you throughout your kitchen project – from planning with our product experts to making delicious memories in your home. Newly Renovated
Your Vision, Our Passion Let Us Make it a Reality Award winning designs for Residential Interiors K&Q 480-773-6481Interiors,LLC-K&Qinteriors.com
just love the start of fall! The shadows from the trees become longer, the sound of football in the house brings back memories and we get back to weather that is pleasant for hiking, biking and doing all the things I love outdoors.
We celebrate six of the best of the best designers who are leading their clients to Live Beautifully in Scottsdale and Paradise Valley as we are proud to announce our highly curated picks for Top Designers in the Valley on pages 82 to 95. Congratulations! You represent an extraordinary level of design and make our community beautiful.
PUBLISHER'S POV
With PublisherReneeGratitude,M.Dee
Thank you to my amazing team that supports our mission every day, and welcome to Meg Perich, who has joined the ICONIC LIFE team to work with me to deliver the optimal client experience in Arizona. I am so grateful for all of you. May you enjoy many blessings this season.
FABULOUS FALL
36 ICONICLIFE.COM
Renee M. Dee @youriconiclife@reneeldeePublisher
This fall, I'm feeling so grateful—as this is the season for gratitude with my favorite holiday, Thanksgiving, coming up before we publish our next issue—for the opportunity to do what I love with ICONIC LIFE magazine and to be a part of a community that I love. Our vision for Living Beautifully is inspiring our readers and our clients, and we are committed to sharing the stories of the people and places that inspire us.
It's about arranging fresh flowers, setting a lovely table, wearing your clothes well, experiencing culinary excellence, enjoying fine wine, traveling to lovely places, golfing scenic vistas and doing it all with your own sense of personal style.
JetSetCourtesy
I've always said that Living Beautifully is about doing the little things well that make life so worth living.
Living Beautifully is about how we treat each other, and our mission at ICONIC LIFE is to pursue each day elegantly, gracefully and with kindness. It's how we want to share content with you, our readers, and how we want to support our clients with deeper relationships that create results.
I
6900 east camelback road suite 400 scottsdale, arizona 85251 P 602 604 2001 F 480 874 7084 www.candelariadesign.com a r ch i tecture l i f e s t y l e inspiring living Reimagining your home. 6900 east camelback road suite 400 scottsdale, arizona 85251 P 602 604 2001 F 480 874 7084 www.candelariadesign.com a r ch i tecture l i f e s t y l e inspiring living Reimagining your home. 6900 east camelback road suite 400 scottsdale, arizona 85251 P 602 604 2001 F 480 874 7084 www.candelariadesign.com a r ch i tecture l i f e s t y l e inspiring living Reimagining your home. 6900 east camelback road suite 400 scottsdale, arizona 85251 P 602 604 2001 F 480 874 7084 www.candelariadesign.com a r ch i tecture l i f e s t y l e inspiring living a r ch i tecture l i f e s t y l e inspiring living Reimagining your home.
8340 E. Raintree Dr | Suite B-9 | Scottsdale, AZ 85260 480.538.1288 | WineCellarDesigns.biz DESIGN BUILD REFRIGERATION INSTALLATION
A LEGACY OF CRAFTSMANSHIP • SINCE 1983 480.488.9111 MANSHIPBUILDERS.COM
RENEE M. DEE | Publisher CARLYE KLICK | Marketing Director KAITLYN BEICKEL | Editorial and Communications Manager SHANNON DURFEE | Operations Manager STACY WALKER | Director of Brand Partnerships, New York ERIN SUWWAN | Publication Designer MEG PERICH | Client Relations Director AZ DOROTHY COSTELLO | Business Development Director OC MARK SACRO | Fashion Photographer KYLE FINLEY | Lighting Design JACKIE ROSE | Stylist PAUL MOORE | Features Photographer CONTRIBUTORS Bailey Badillo, Elyse Glickman, Shoshana Leon, Laura Madden, Sam Micatrotto, Fran Miller, David Rubin, Nora Burba Trulsson and Tom Zenner Advertising and Editorial Queries, contact us at concierge@iconiclife.com 20715 N. Pima Road, Suite 108 Scottsdale, Arizona 85255 Subscribe480.330.3737NOW: ICONICLIFE.COM Follow us @youriconiclife VOLUME 03.22 LiveICONICLIFE.COMBeautifully © 2022 ICONIC LIFE. All rights reserved. All material in this magazine may not be reproduced, transmitted or distributed in any form without the written permission on ICONIC LIFE. 40 ICONICLIFE.COM
COMING
Homes...Building Relationships GSFRIES.COM // 602.888.2634
We hold the keys to building exceptional homes but enjoy building relationships even more—a true collaborative spirit that endures beyond move in as we take care of every home we build. SOON! visit
Please
www.ellingtonheights.com.
Building
42 ICONICLIFE.COM
THE LIST
DESIGNICON
Hourglass XS Handbag with $6,000Rhinestones,viaBalenciaga.
SAINT LAURENT
Mini Baguette 1997, $3,190 via Fendi.
PRADA Re-Nylon Re-Edition 2000 $1,200mini-bag,viaPrada.
BALENCIAGA
Paying homage to nineties icons like Sex and The City's Carrie Bradshaw, the mini shoulder baguettes are back with short straps, horizontal profiles and major style. No butter needed.
Heiress Pouch, $695 via Alexander Wang.
FENDI
BAGUETTESFRENCH
By Carlye Klick
Fendi re-releases the debutedbaguetteoriginalwhichin1997.
ALEXANDER WANG
Le 5 à 7 Leather Hobo, $2,150 Bloomingdales.via
Arizona's Leader In Hardwood Flooring 40 Years in the Valley Shop the Best in Hardwood Flooring Materials Scottsdale Showroom 8230 E. Raintree Drive #107 480.607.1919 Gilbert Showroom 15 N. Gilbert Road 480.832.9111 Or Shop online at azwood.com Visit Our Showrooms! or call us to Speak to a Knowledgeable Estimator we offer: Solid and Engineered Hardwood Flooring • Luxury Vinyl Plank • Professional In-House Installation • Refinishing and Rejuvenation Free Estimates MENTION THIS AD FOR 10% SAVINGS Family-Owned • Residential • Commercial
Michelle Sarocka got her start in the finance arena, where she counseled clients on significant investments. Today as a luxury real estate agent, she has a passion for working with clients on the most important investment they'll make. Michelle is approachable, experienced and eager to bring all the pieces together professionally for an outstanding experience.
It's All About Who You Align Yourself With
Who are you aligned with? It matters.
Michelle Sarocka
michelle.sarocka@theagencyre.com602.616.4829 michellesarocka.com
A Diamondinthe Desert Celebrating 60 years. BOTTEGA VENETA BVLGARI CARTIER CH CAROLINA HERRERA DIOR GUCCI HUBLOT JIMMY CHOO LOUIS VUITTON OMEGA SAINT LAURENT VERSACE Extraordinary Cuisine FRANCINE NOBU OCEAN 44 TOCA MADERA ZINQUE Located at Scottsdale & Camelback Roads | Questions? Text Concierge: 480.568.5568 | Luxury Expansion visit FashionSquare.com #StoryStyleSpirit
Cabrera worked at Le Cirque in New York City, where he honed his skills in classic French cuisine and at Le Cirque at Bellagio Las Vegas. Today, Cabrera oversees a menu with authentic French flavors with seasonal California inspiration.
W
presented with four tasting spoons of caviar to determine which one we'd enjoy with the traditional preparation. The Tsar Imperial Caviar Tasting included Tsar Imperial Baika, Shassetra, Ossetra and Kaluga.
TiffanyatPetrossianofcourtesyPhotography
ithin the ICONIC Tiffany & Co. boutique in South Coast Plaza, the former Blue Box Café has been turned into one of my new, most-favorite places—Petrossian at Tiffany & Co. This location is one of only three concept restaurants to feature the world's greatest caviar with exceptional preparations by Chef Carlos Cabrera, a graduate of Le Cordon Bleu Culinary Arts Program.
46 ICONICLIFE.COM
Who doesn't love a caviar menu? So, when I asked my friend Trish if she'd like to "go have caviar at Tiffany," not a second elapsed before we agreed we had to get there as soon as we could.
I just experienced the greatest combination since chocolate met peanut butter.
We opted for the Sassetra, which was the most pleasing to our palate that day, and enjoyed buckwheat blini with finely chopped red onion, hard-boiled eggs, chives and crème fraiche. Caviar is described as nutty, briny, fruity or creamy. I describe it as delicious.
By Renee Dee
Nearly a century later, Petrossian remains a family company, dedicated to their caviar and to creating unforgettable culinary expe riences through their restaurants and boutiques.
In 1920, brothers Melkoum and Mouchegh Petrossian first brought their caviar to Paris and the world has never been the same again. Starting from a single boutique and using time-honored traditions, they perfected the art of caviar and the Petrossian name has now become synonymous with taste and sophistication, across the globe.
Let Them CAVIAR!Eat
We enjoyed the Egg Royale, which is as exquisite in its presentation as it is in its taste. A real egg shell with creamy, French omelet-style eggs inside with crème fraiche, chives and caviar. Hello. I'll have another.
When we arrived, we met the general manager and caviar aficionado who would lead us through our tasting. We started with a bottle of Krug champagne, also part of the LVMH brand, and then we were
And I'll drink the signature caviartini to that!
HIS VISION CONTINUES IN PARTNERSHIP WITH THE FRANK LLOYD WRIGHT FOUNDATION | BRIZO.COM ®2022,FrankLloydWrightFoundation.Allrightsreserved. ScheduleafreeshowroomconsultationatCentralAZSupply.com. PHOENIX | FLAGSTAFF | SURPRISE | MESA | GILBERT | SCOTTSDALE
48 ICONICLIFE.COM
Draped Dress, $1,295 via Neiman Marcus.
Skylar Cutout
MAX MARA Malibu Round Plastic Sunglasses, $249 via Neiman Marcus.
CHANEL BEAUTY
Deep neutrals are the name of the game this fall—out with cold grays and blacks and in with rich hues ranging from espresso to chocolate caramel. Decadent!
Les 4 Ombres Eyeshadow Quad, $63 via Chanel Beauty.
Thatcher Leather Chair, $5,319 via Horchow.
INTERLUDE HOME
ET OCHS
PUBLISHERFAVORITE
BROWNISTHENEWBLACK
By Carlye Klick
Cassandra Sandals in Smooth Leather with Brown Monogram, $1,050 via YSL.
ZIMMERMANN
Blouson-Sleeve Silk Wrap Midi Dress, $650 via Neiman Marcus.
SAINT LAURENT
MUST HAVES
PromoteResearch-BasedInnovationsToWellnessIntelligence Discover more at the Delos Suite at: INTRODUCING
INTELLIGENCDARWIN™E
A HOME IS NOT SMART UNLESS IT'S HEALTHY
Delos, the global pioneer of Wellness Real EstateTM is proud to in troduce DARWIN Home Wellness Intelligence. The network enables automation systems to deliver healthier environments indoors. The powerfully responsive network is always on, passively analyzing and calibrating conditions in the home to help enhance the health and well-being of occupants.
Delos is a wellness real estate and technology company that is helping improve the health of people around the world by creating spaces designed to promote enhanced physical, mental, and social Throughwell-being.research-based innovations designed to enhance physical, mental and social well-being, Delos elevates health and well-being as central values in the spaces where we live, work, sleep and play.
FILTEREDAIR PURIFIEDWATER LIGHTINGRCADIAN
CI
When compared to a typical gin martini, the Vesper has a sweet, yet bitter, taste thanks to the Lillet Blanc. But there is one thing that could alter the taste and appear ance of the drink. In the book, Bond says his famous line, "shaken, not stirred," however, shaking the drink would result in greater dilution and a less smooth drink. So when it comes to the Vesper Martini, like with other spirit-only cocktails, the standard rule is to stir.
with Lillet Blanc or dry vermouth, and then combined with gin and vodka. Gordon's has also been unavailable since 1992, so in order to recapture the taste of the drink, you can substitute with another gin of your choice.
The cocktail was made famous by author Ian Fleming after he first referred to it in his 1953 book Casino Royale and named it after a character in the novel, double agent Vesper Lynd. Interestingly enough, the Vesper was only mentioned one time in the entire series, yet has made its mark in history.
Shutterstock/FlugelFernandabyPhoto 50 ICONICLIFE.COM
SHAKENNOTSTIRRED,
So if you want to recreate the fictional drink at home, simply mix three ounces of gin, one ounce of vodka, a half ounce of Lillet Blanc and ice and stir until all ingredients are well chilled. To top it all off, garnish with a lemon twist, check in with the British Secret Service and enjoy!
P
In the book, Bond orders the Vesper with very specific instructions: "Three measures of Gordon's, one of vodka, half a measure of Kina Lillet. Shake it very well until it's ice-cold, then add a large thin slice of lemon peel. Got it?" Seems easy enough, right?
erhaps the most famous drink in history, the ICONIC Vesper Martini, sometimes referred to as the "James Bond martini" or simply the Vesper, is the result of fiction.
When fiction becomes nonfiction—a splash of history for your taste buds.
By Sam Micatrotto
While recreating the martini at home is not a difficult task, it does require some slight adjustments. Since Kina Lillet was discon tinued 1986, the liqueur is often substituted
BOSTON CHICAGO COSTA MESA DALLAS MIAMI SAN FRANCISCO SCOTTSDALE
brownjordan.com
Moto by Ann Marie Vering
SALCITO
S C O T T S D A L E | P A R A D I S E V A L L E Y | N O R T H E R N A R I Z O N A SALCITO.COM | (480)585.5065 | @SalcitoCustomHomes @SalcitoDesignGroup
Photographed by Douglas Friedman
D E S I G N | B U I L D | I N T E R I O R S | H O M E C O N C I E R G E
The importance of lighting can't be over looked when it comes to interior or exterior
Let the light shine!
LightinginDesignsCreativeofcourtesyPhotography 54 ICONICLIFE.COM
H
By Sam Micatrotto
Transform your space with strategic lighting and a team of experts who can shine some light on your next project.
The team at Creative Designs in Lighting (CDL) has been working with the most esteemed clients on the most exciting projects in town for 44 years. The firm's fearless leader is none other than the ICONIC Walter Spitz, who got his start in theatrical and concert lighting while working on the crew for Supertramp back in the day. The firm's longterm clients are as dedicated to Spitz and his team as some rock stars have followers.
COME TO THE LIGHT
design. Lighting can affect your mood if done correctly (or incorrectly for that matter). The right lighting transforms and perfectly complements the function and style of any space.
ave you noticed that you can walk into a home, a restaurant or a resort and feel immediately comfortable with an almost romantic feel to the space? You can't instantly put your finger on it, but it's the lighting…the transformational addition to any room that heightens the same ambiance and impact.
His rockstar-inspired look is paired with his serious commitment to client service. Spitz leads a team of artists who bring the latest lighting technologies and a comprehensive approach to every project from first concept to the final aiming of lights. No matter the project, great lighting design can enhance
the ambience, making you wonder how you lived in the dark for so long.
"Lighting brings out the architecture in any space," Spitz said. "We can take an already extraordinary room and make it even better by adding some drama."
Located in Scottsdale, AZ, CDL specializes in both interior and exterior architectural lighting design. The award-winning firm has completed a wide range of projects including luxury residential estates, restaurants, corpo rate office spaces, clubhouses, resorts, retail plazas and truly unique artful buildings.
CDL is a full-service design firm that can be your go-to for not only interior architec tural and landscape lighting, but also master planning, full-scale mockups and digital simulations, photometric calculations and energy-saving lighting control solutions.
Camelback Residences feature contemporary architecture, open interiors that flow seamlessly to expansive outdoor living areas, and a private rooftop terrace with 360-degree views. Plans range from one bedroom plus den to three bedroom plus den.
DOCUMENTS
REFINED DESERT LIVING
LC646682009). The residential project described herein (the "Residential Project") and the residential units within the Residential Project (the "Residential Units") are not owned, developed, or sold by Host Camelback I LLC or its affiliates, and Host Camelback I LLC does not make any representations, warranties or guaranties whatsoever with respect to the Residential Units, the Residential Project or any part thereof. PHCN LandCo LLC uses the Phoenician® brand name and certain Phoenician® trademarks (collectively, the "Trademarks") in connection with the sales and marketing
An exclusive collection of 32 luxuriously appointed homes, commanding Scottsdale's most coveted location — adjacent to the luxurious Phoenician® and steps from iconic Camelback Mountain.
CAMELBACK RESIDENCES AT ASCENT
PRICED FROM $1.5M TO $4+M
Offered by Russ Lyon Sotheby's International Realty (AZ DRE # of OR DEPICTED HEREIN (INCLUDING, WITHOUT LIMITATION, ENTRY FEATURES, LANDSCAPING IMPROVEMENTS, AMENITIES, BUILDINGS, HARDSCAPE, FENCING OR WALLS OR THE LACK THEREOF), ARE PROPOSED ONLY AND NO WARRANTY IS GIVEN OR IMPLIED THAT THE IMPROVEMENTS WILL BE COMMENCED OR COMPLETED. ORAL REPRESENTATIONS CANNOT BE RELIED UPON AS CORRECTLY STATING AND SHALL NOT BE DEEMED TO BE REPRESENTATIONS OR WARRANTIES OF FOR CORRECT REPRESENTATIONS, MAKE REFERENCE TO THE THAT
the Residential Units in the Residential Project under a limited, non-exclusive license from Host Camelback I LLC. All renderings contained herein are merely intended for illustration purposes. Developer reserves the right to make any modifications as deemed necessary. THE IMPROVEMENTS DESCRIBED
THE DEVELOPER.
ARE REQUIRED BY ARIZONA REVISED STATUTES, 32-2181, et seq,. TO BE FURNISHED BY A DEVELOPER TO A BUYER OR LESSEE. This is not an offer of real estate for sale or solicitation of an offer to buy, to residents of any state, province or other jurisdiction where the Project is not registered in accordance with applicable law or where such offering or solicitation would otherwise be prohibited by law. Void where prohibited. No sales will occur until permitted by the Arizona Department of Real Estate. All sales are conditioned upon the issuance by the Arizona Department of Real Estate and buyers' receipt and acceptance of a Disclosure Report for the Project (or applicable portions thereof). Only lot reservations will be accepted by Developer, and only as permitted by the Arizona Department of Real Estate, until the Disclosure Report for the development has been issued; provided, that Developer is under no obligation to accept lot reservations. Developer is committed to the letter and spirit of the policy for the achievement of equal housing opportunity. THE CAMELBACKPHOENICIAN®MOUNTAIN MOUNTAINSIDERESIDENCESCAMELBACKRESIDENCESGOLFVILLAS Register early for this limited release 480.640.1393ascentatthephoenician.com CONCEPTUAL RENDERING ONLY
We asked Moore to share what it takes to complete a flawless look:
By Kaitlyn Beickel
MAKEUPMASTERING
ICONIC LIFE: How do you cut false eyelashes to fit your eyes?
Moore has more than 20 years of experience in the beauty industry with a speciality in weddings, photoshoots, TV, film, and celebrity and influencer makeup—including for the Arizona Cardinals cheerleaders.
IL: How do you do a smokey eye that doesn't look too dark?
Your top makeup questions answered by professional makeup artist Lisa Moore.
A
LISA MOORE: "My favorite tip on cutting lashes is to cut them in half. Place the inside half first and start where your natural lashes are, don't put them too far in the inner corner to avoid irritation. Take the second half and scissor them in to end where you lashes naturally end. This gives them a fuller effect on your eyes and helps them fit perfectly without over cutting."
She has led beauty and styling lessons on several local news programs, including ABC15 Sonoran Living, 3TV Your Life Arizona, 12 News Arizona Midday and FOX 10 Phoenix, and her work has been featured in numerous magazine publications, including ICONIC LIFE.
LM: "Avoid using too dark of colors. Start with a neutral brown shade on the crease and a skin tone shade under the brow. Use dark brown or black eyeliner in the top lashes and smudge with a brush to create a smokey lash line. I recommend using brown on the bottom so it's not too dark. This also helps open up the eyes without looking too heavy."
Shutterstock/ClubPhotoIndigobyPhoto 56 ICONICLIFE.COM
re you mystified by the latest TikTok makeup trends, winged eyeliner or smokey eye looks? It's time to get some direction. So, we turned to the expert in all things beauty—Lisa Moore, professional makeup artist and personal stylist.
LM: "To get a perfect line with a red lip, make sure your lips are hydrated and not dry. Put a little powder on your lips to make them more matte. Take your red lip pencil and put soft lines on the Cupid's bow on your lips and then draw a small line on the bottom in the middle of your lips. I recommend starting on the lower corner and work your way up to your Cupid's bow line you created, and then do the opposite on the other side. After that, use your lip pencil to connect the spaces in between. Put less lipstick on to avoid bleeding. Using a lip brush definitely helps create a smoother finish."
IL: How do you get the perfect line on a red lipstick?
LM: "My favorite tip to get the perfect eyeliner is to use a hand mirror. Look downward in the hand mirror so you can see the whole top of your eye. This helps you get a much smoother line and prevents you from pulling on your eyes. This also helps with liquid liner."
LM: "Finding the right shade of foundation is always hard for most women. I recommend going to an expert to find the perfect match for your skin tone and finish that you desire. Your foundation should match your skin tone perfectly—there are so many different options for foundation in the beauty world.
A common mistake we make is going too heavy. I always say my foundation that I'm wearing that day depends on what shoes I'm wearing. When I'm dressed up for work, I need longer wearing or camera-ready makeup, so I wear more coverage and long-wearing foundation. On my days off when I'm wearing flip-flops, sneakers or sandals, I wear more of a tinted moisturizer. Having different options with textures and finishes will help you have the perfect skin for all occasions."
IL: Do I need to wear sunscreen if my makeup has SPF?
IL: Tips for perfect eyeliner application?
LM: "I always recommend using a sunscreen with at least an SPF 30 or 50. I have used SPF 50 every day since I was 18 underneath my foundation regardless of my foundation having sunscreen in it. Sunscreens have come a long way—there are a lot out there that are not too thick and don't irritate the skin. Make sure you get a sunscreen that has broad-spectrum protection, which means it protects against both UVA and UVB rays. UVA rays are the ones that age you, while UVB rays are the ones that burn you. You want to protect your skin from both."
57ICONICLIFE.COM
IL: How do I find the right shade of foundation?
I recommend having two shades and two finishes. That way, if you are out getting some sun you have a darker shade. Also, if you're in between shades sometimes you have to mix them together to create the perfect match.
Famed interior designer Martyn Lawrence Bullard debuts his new ICONIC racinginspired collection with La Cornue.
CornueLaofcourtesyPhotography 58 ICONICLIFE.COM
DESIGN ICON RODHOT
regular staple on the Elle Decor A-List and AD100, Martyn Lawrence Bullard made a name for himself in the world of design. The multi-hyphen ate design mogul has designed the homes of several of the Kardashians, Cher, Tommy Hilfiger, Gwen Stefani and other notables. He designed collections in lighting, floor coverings and fabrics, and oversees premiere hospitality projects around the
By Carlye Klick
A
"The colors I chose for the collection, apart from being ICONIC racing car colors, are colors that bring such personality to a space," Bullard said. "Color is really something that we can use to show our per sonalities in our interiors."
59ICONICLIFE.COM
"I ultimately accepted the challenge of creating a Color Collection for La Cornue not only because I love the brand so much, but because I wanted to use the Château more and more in my own work," the interior designer said. "Color, as a designer, is everything. It informs the vibrancy of a room and is like adding stunning jewelry to an outfit."
Monza Orange
Le Mans Burgandy
Goodwood Blue Brands Hatch Green
inspired by my passion for vintage racing cars, and loved the idea of these two extraordinary pieces of mechanics blending together somehow? Color was what came to my mind. It became the perfect bonding of two master experiences into one."
In 1908, modern cooking was forever changed with the introduction of the con vection oven, brought about by the founder of La Cornue, Albert Dupuy. Since then, the Parisian brand has expanded, and the brand's commitment to quality in every detail remains unmatched. The signature Château range is made by hand by experi enced craftsmen and can be customized in color, size and finish. That customization is further enhanced by the introduction of Bullard's Color Collection, a series of 10 hand-selected shades.
"Everything from our beautiful deep black, to our rich and sexy oranges and reds, are all colors that are so vibrant and so full of expression and personality. It adds such excitement into a kitchen in a way we haven't seen before."
world—five-star resorts and other luxury projects in Switzerland, Istanbul and the Cayman Islands.
Imola Red
Jerez White
What was the driving force behind the inspi ration for the collection? The designer's love for vintage race cars and the classic colors that epitomize European racing.
Grand Prix Grey Monaco Grey Silverstone Noir Sarthe Noir
Bullard says the new collection is changing the way that the heart of the home—the kitchen—incorporates color into the house hold's overall color palette, through luxury appliances and beyond.
Now, Bullard is partnering with luxury French appliance brand La Cornue to intro duce a new racing-inspired collection—the Color Collection.
Martyn Lawrence Bullard COLOR COLLECTION
"It was really important to come up with a color collection that I felt exemplified the glamor, quality and world-class style of La Cornue," Bullard said. "I was immediately
Saturday, October 15 4pm to Pittman10pmLawn @ The Westin Kierland Tickets $45/each A portion of the proceeds will benefit Friends of Freedom Room packages available 6902 East Greenway Parkway Scottsdale • 480.624.1202 Join us for a unique twist on Oktoberfest with a modern country-western festival. This one-of-a-kind experience will be fun filled for families and adults. P lus: Join Usfor the Best Fest in the West Live music featuring: Ashley Wineland and Mogollon Band • Lively DJ and Dance Lessons • Delicious Food Trucks • Beer Garden + Bourbon Tasting • Mechanical Bull-Riding • Western Vendors + Games + Exciting Surprises!
Change the Chanel
mysisterscloset.com
Aesthetes & Designers of REMARKABLE LANDSCAPES & OUTDOOR LIVING Scottsdale / Paradise Valley / Carefree We invite you to experience our expression and appreciation of desert landscaping. SCHEDULE YOUR CONSULTATION TODAY AT SHEARONDESIGNCO.COM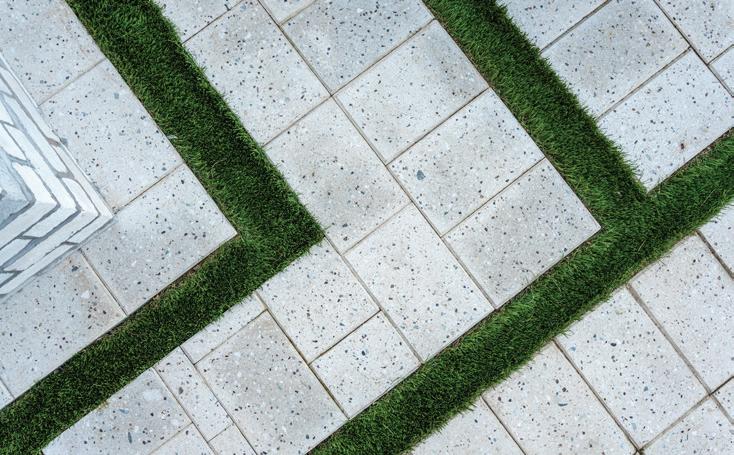 Zhong Wei, Cold Boot, 2020, Acrylic on canvas, 76 3/4 x 122 inches (detail image of work) 7507 E McDonald Dr #1A Scottsdale, AZ 85250 United States CALL 602-300-4551 EMAIL info@desarthe.com INSTAGRAM @de.sarthe WEB www.desarthe.com

BEST PRICES. BEST SELECTIONS. BEST SERVICE.Rug Treasures A Legacy of Trust in the CommunityDesign Specializing in handmade rugs. Modern, Traditional, Transitional, Abstract, Contemporary, Southwest in all shapes and sizes. We invite you to work with our experienced and helpful team to find the perfect selection of rugs. 13802 N. SCOTTSDALE ROAD SUITE 117 | SCOTTSDALE 85254 Mon-Sat 10am - 6pm | Sun 11am - 5pm 480.951.4148 | www.rugtreasuresaz.com The SelectionFinestof Rugs Appraisals | Cleaning | Repair | Pads
EXPRESS I ON S H OM E G AL L E R Y 7 5 5 0 E G R E E N W AY R D S T E 1 10 , S COTTS D A L E , AZ 8 5 2 6 0 480 . 21 9 . 4 44 2
EST. 2002
7040 E. Main St, Scottsdale, AZ 85251 | art@bonnerdavid.com | bonnerdavid.com | 480.941.8500 SCULPTURE LANDSCAPES, STILL LIFES AND BOTANICALS September 30 October 15 November 11 December 2 FIGURATIVE ABSTRACT
SCOTTSDALE
Bonner David Galleries
Marking twenty years in Scottsdale, Bonner David Galleries will celebrate with a series of anniversary shows this fall, focusing on the different genres carried in their galleries. Representing the best in traditional and contemporary art, Bonner David is delighted to share this milestone with art lovers everywhere.
At the Fratantoni Group, business and family DO mix.
68 ICONICLIFE.COM
By Sam Micatrotto
ALL IN FAMTHEILY
69ICONICLIFE.COM
70 ICONICLIFE.COM
Even though the family spends more time together in a week than most families do in a year, most weeks five or six days in a row, Sam Fratantoni said they just can't stay away from each other. "We're with each other so much that on Friday nights we'd run, but then we realize we like being with each other, so we try and get together on a Saturday or Sunday night," he says.
At age 11, Sam Fratantoni met his now-wife, Josie Fratantoni, only neither of them knew what the future had in store. Fast forward, the newly engaged pair at 18 and 19 started their very first project together–their personal home. In an age before computers and cell phones, Sam drew the plans by hand with paper and pencil, and Josie took over the interior design. Together, the two are a force, and have grown their two-person company into a family affair.
Still, each well-respected firm would be nothing without the man at the center. Sam Fratantoni, principal of Fratantoni Design, alongside his family, has built a legacy in Scottsdale.
71ICONICLIFE.COM
"We basically are on a plane almost every week," Fratantoni says. "We have to fly from city to city because we have a lot of employees outside of Arizona, plus inside, and we have to maintain all of that. We have to have good relationships with our families."
W
And as they like to say, a family that works together stays together.
Sam Fratantoni doesn't like the word "client." It feels too impersonal and cold. Instead, he prefers the term "family," and through all of his success, he and his teams have been able to work with families across the United States. From its home base in Arizona to projects based in New Jersey, Hawaii, Colorado, California and Texas, just to name a few, the Fratantoni team is always on the go.
hat's in a name? Four businesses, actually— Fratantoni Design, Fratantoni Interior Designers, Fratantoni Luxury Estates and The Fratantoni Group.
The custom estate architect sat down with our publisher, Renee Dee for an episode of the ICONIC Hour podcast to discuss what it's like working with family, their success story and everything in between.
Sam Fratantoni considers himself lucky that his children have inher ited his and Josie's love of home design and architecture. Their three children, Angelo, Vincent and Jessica, are all involved in the family's businesses and bring their own skills and passion to every project. Angelo and Vincent help bring the world-class experience customers have grown to expect from Fratantoni Luxury Estates while Jessica brings her expertise to Fratantoni Interior Designers, where she works alongside her mother.
Next, they want to open offices in other states, the first likely being in California, where they usually have as many as 10 to 20 projects going at a time. An East Coast office is also in the future for the group.
Arizona's Most Beautiful Outdoor Event • Four Polo Matches • Return of Nic Roldan, America's Leading Polo Player • Aspen Valley Polo Club • Arizona Polo Club • Royal County of Berkshire Polo Club • Wales Polo Team • EPR Polo Club • El Paso Naranjo Polo • USA Women's Team • Switzerland Polo Team • World's Longest Catwalk Fashion Show • Million Dollar Mingle • Prosecco and Popcorn by Harkins Theaters • Canine Couture: A Dog Fashion Show Like No Other Presented by Lugari Pet Salon • Barrett Jackson Auto Auction & Scottsdale Arabian Horse Show Previews • Expanded Charros Lounge • Reserved VIP Seating with Molina Fine Jewelers, Neiman Marcus, Steak 44, and Barrett Jackson • Sideline Parking • Sanderson Lincoln Black Label Lounge • Return of Riot House DayClub • Grimaldi's Pizza & Beer Disco • And so much more! America's Most Attended Polo Event Returns to Scottsdale November 5th! For Tickets or Tables: CALL 480.423.1414 OR VISIT THEPOLOPARTY.COM
CONVERGENCECANAL Celebrating 10 Years of Water + Art + Light November 4–13, Scottsdale Waterfront, Free Admission + Interactive and Light-Based Public Art + Family-Friendly Workshops and Experiences + Live Music and Dance + Nightly Fire Shows + Special Beer Tasting Event (One Water Brewing Showcase) + Augmented Reality Partners and Sponsors: CLICK CanalConvergence.com CALL 480-874-4645 DONATE Donate.ScottsdaleArts.org #CANALCONVERGENCE Get your tickets today; full lineup online! CLICK ScottsdalePerformingArts.org CALL 480-499-TKTS (8587) VISIT 7380 E. Second St. DONATEEmersonDonate.ScottsdaleArts.orgStringQuartet,Dec.2BODYTRAFFIC, Dec. 9 Aida Cuevas, Oct. 15 Matthew Whitaker, Nov. 19 Jake Shimabukuro, Nov. 26 EXPLORE THE NEW SEASON at Scottsdale Center for the Performing Arts Alan Cumming, Nov. 12
BE THERE FOR YOU 74 ICONICLIFE.COM
Get inspired to make olive oil part of your daily routine.
By Sam PhotographyMicatrottocourtesy of Queen Creek Olive Mill
If you want to make the most of your visit, take the Olive Oil 101 class, where you'll learn how the EVOO is made and how it's best used in the kitchen. Your guide will also teach you how to correctly taste olive oil (believe it or not, no bread!) and help you pick out the right oil for you in the marketplace. The class lasts about 45
Speaking of gifts, the Olive Mill has some thing for everyone. The shop is full of gift sets, apparel, kitchen tools and other souve nirs to remind you of your time at the Mill!
hances are, there is a bottle of olive oil sitting in your kitchen cabinet right now. Being that olive oil is one of the most commonly used cooking ingre dients, it makes sense to always have it on hand. From frying and sauteing to driz zling over a refreshing salad or using it as a replacement for butter, olive oil is a multi purpose kitchen staple. Not only is it versatile in its use-case, but like wine, you can find olive oil in a variety of flavors and notes, and its antioxidant properties are good for you.
All sweets and treats are made with EVOO and created from traditional family recipes! And, if you can make room for any more dessert, Angelo's Gelato, a Queen Creek Olive Mill Partner-In-Passion, provides visitors with gelato and Italian ice made from the finest ingredients.
We can experience the vast world of olive oil right in our own backyard—at the Queen Creek Olive Mill located in Queen Creek, Arizona. The estate is an agritourism destination where visitors from all over the Valley (and beyond) can immerse themselves in the traditions that extra virgin olive oil (EVOO) inspires.
You may even want to snag some items from Olivespa, the olive mill's collection of smallbatch, hand-crafted, plant-based products including skin care, soaps, deodorant, baby powder and so much more. All Olivespa products are cruelty-free and made from raw ingredients, including a fresh high polyphe nol
WhenEVOO.you're done adding items to your hand basket, grab a bite to eat from Olive Mill's scratch kitchen. Experience fresh farmto-table cuisine for any meal and taste olive oil infused dishes like Vanilla Bean Olive Oil Waffles or the Queen Creek Chopped Salad. While you're ordering, be sure to add a cupcake, cannoli or cookie from the bakery to your order.
What started as a farm shed has transformed into the well-oiled (pun intended) machine it is today, made possible by the hardworking staff, amazing partners and of course, those who come to visit.
Every bottle of olive oil you find on the shelves is made in small batches with love under the supervision of a professional olive oil sommelier. As you continue to shop, you'll find a variety of vinegars, spices, sauces, tape nades and a fine selection of stuffed olives—a gift any dirty martini connoisseur would love.
It all started with Perry and Brenda Rea— plus their five children—who had a vision of providing the community with fresh, local EVOO. Twenty five years ago, the couple moved to Arizona with a dream of planting olive trees, and after a lot of research and obtaining their Olive Oil Sommelier certifi cates in Italy, their dream came to life.
75ICONICLIFE.COM
C
Once you walk through the doors, you will be greeted by rows of olive oil in every flavor you can imagine, including Persian lime, Valencia orange, bacon and vanilla bean. Plastic cups are sprinkled throughout, so you can do a taste test before you add a bottle to your collection.
What makes it so healthy? Its high anti oxidant content coupled with the fact that EVOO is loaded with a type of healthy fat,
Also found in EVOO are vitamins E and K—vitamin E doubles as an antioxidant while vitamin K helps to make proteins needed for blood clotting, bone health and heart health.
healer" and found more than 60 uses for it in the world of medicine
Olive oil comes in several grades, each of which vary in their nutritional benefits and the amount of processing they undergo before making it to your kitchen. Of the three grades, refined, virgin and extra virgin, the latter is the least processed and is widely considered the healthiest type of oil.
Before you visit the Queen Creek Olive Mill, here are some health benefits to inspire you to incorporate olive oil into your lifestyle.
LET FOOD BE THY MEDICINE AND MEDICINE BE THY FOOD.
Hippocrates 76 ICONICLIFE.COM
ANCIENT USAGE
There are many opportunities to experience The Mill—Pizza Date Night, Sangria Social and Grill at the Mill are just a few of the events available to the public. Or, if you ever need to restock on any olive oil-based goods, and you're in Scottsdale, you can always stop by the Queen Creek Olive Mill Marketplace at Kierland Commons!
OLIVE OIL FACTS
–
While these health benefits are enough to make anyone want to incorporate this superfood into their diets, olive oil has a lot more on its resume. Olive oil was first produced as much as 8,000 years ago, but our ancient ancestors weren't only using it for meal prep. It seems that they also knew the health benefits that come along with this liquid gold.
minutes and is only $7 per person, or free for those 12 and under.
oildubbedHippocratesolive"thegreat
monounsaturated fatty acids, which has been linked to benefitting heart health.
You can also use it as a natural face mask! Either alone or combined with other natural ingredients like egg yolk or honey, olive oil can be applied directly to your face. But, to
77ICONICLIFE.COM
For dogs, EVOO can have a positive effect on skin, coat and joints. It can also be used to prevent fleas and fight the bacteria that causes ear infections. And, like in humans, the monounsaturated fats found in olive oil break down fat and can result in weight loss for your pet.
Your four-legged family members can also benefit from this magic in a bottle. Adding a small amount of olive oil to your cat's food about once a week can help prevent hairballs and the struggles that come along with them.
prevent blocked pores, be sure to wipe off excess oil afterward.
including healing skin conditions, wounds and burns, ear infections and so much more.
Before Greek and Spartan athletes partic ipated in games, olive oil was applied to their bodies in preparation. The winners at the Olympic games would receive a wreath made of olive branches as their trophy, which then eventually became a symbol of peace.
Adding a thin layer of olive oil to the skin after a shower or a fresh wax will act as a moisturizer and a great remedy for extra-dry skin. Some research suggests that the use of olive oil as skin care can do more than just moisturize your skin— it can promote wound healing, slow the appearance of aging and even reduce inflammation. Olive oil will provide a close shave and even prevent razor burn, which also makes it a great substitute for shaving cream.
If you're someone who suffers from split ends or thinning hair, massaging olive oil on your scalp could be the treatment you've been searching for. The vitamin E in olive oil helps strengthen hair follicles and can even help with hair loss.
NATURAL BEAUTY
So, next time you go to add a bottle of olive oil to your shopping list, add another and reap all of the benefits of this magic elixir.
FOR YOUR PETS
ARTEXPLOSION!
Scottsdale Arts is set to be the finest arts campus in the Southwest by 2024 with massive renovation underway.
By Bailey Badillo
78 ICONICLIFE.COM
And he's out to do it again.
"When I started this job, I met with a couple of people whom I've been involved with for a really long time and they said 'You know, art and culture are part of Scottsdale's DNA', and that's always resonated with me," Dr. Wuestemann says. " I felt this was our moment…we've branded Scottsdale as a luxurious destination, what better time than now to build these new arts facilities and build out this campus?"
n March 2018, Dr. Gerd Wuestemann came to Scottsdale Arts to begin his tenure as President and CEO, and with him, he brought great aspirations of innovation, growth, and financial and cultural turnaround.
In 2019, Dr. Westemann worked closely with the city of Scottsdale to include multiple, large-scale cultural improvement projects in a bond initiative. Known for his entrepreneurial and innovative spirit, this certainly wasn't Dr. Wuestemann's first rodeo. For the previous decade, he held the position of Executive Director at Acadiana Center for the Arts in Louisiana, where he led the construction of a $25 million, 60,000-square-foot arts center, ultimately
Currently under construction with plans to be completed next year are the outdoor venues, with two large-scale outdoor stages. One is the main stage, which will be able to hold 2,000 to 3,000 people. There's also a 360 stage, which allows for performances in all four directions in a crowd of up to 100,000 to 200,000 people, which will mostly be lawn seating to accommodate a variety of concerts for families and more.
T MediaFrontdoorsforStudiosFoustScottbyPhotoArts,ScottsdaleofCourtesy 79ICONICLIFE.COM
I
transforming its identity as it grew into a multidisciplinary, regional cultural hub.
"We already have these beautiful facilities with the performing arts, but I knew there was an opportunity to extend ourselves much more to the community," Dr. Wuestemann says. "I'm really excited about this, and it looks like we're on track to have this ready in time for the Super Bowl."
A full renovation of Scottsdale Civic Center, including the construction of two magnificent outdoor performance venues is already underway to modernize and create outdoor spaces.
"It'll give us a whole new platform as the theater business goes," Dr. Wuestemann says. "And then after that, we get the real ambi tious stuff done. Our goal is this notion that Scottsdale should build and have the finest
There are also plans to implement a gateway structure into the front for a large-scale marquis and a large-scale canopy outside. In addition to that, Dr. Wuestemann has plans to renovate the small theater—which hasn't been updated since possibly the '70s. He plans to modernize the inside of the theater and reconfigure it to work for multiple events, whether it be business conventions, theater performances, podcasts or chess night.
"I did not grow up in an arts family, I grew up in a real, blue-collar, working-class family," Dr. Wuestemann says. "What changed my life was I got a guitar in my hand when I was five years old, and it just
changed everything for me. I believe in the transformative power of the arts.
"But I should tell you this: There is much more in motion right now than just the civic center renovations," Dr. Wuestemann says.
Because of that notion, we are very passion ate about doing a lot of free events outside for families. Doing a lot of things that bring the next generation along with us, having free museum days, offering veteran's tickets for those who served our country and so forth. We will really focus on that level of community engagement."
arts campus in the Southwest, and that's exactly what we're about to create."
Keep your eyes peeled for the grand reopen ing of the Scottsdale Civic Center early next year. We'll keep you posted.
Starting next year in April, Dr. Wuestemann is looking to work with the city on street scaping Second Street, the art center's south entrance, in order to make the campus much more discoverable, as Dr. Westemann explained.
"We love volunteers. We couldn't possibly make it without our 1,000-plus volunteers we get every year," Dr. Wuestemann says. "There are lots of volunteer opportunities with us. Reach out to us and think about maybe volun teering for one of our events, but we'd certainly love to see you join as a patron in a show."
One of Dr. Wuestemann's largest priorities in his endeavors is to ensure that the art campus offers something for everyone.
While Scottsdale will see new venues as soon as next year, many of these ambitions are set over a long period of time, in order to ensure the art campus does not simply just grow, but it remains financially and culturally sustainable.
"I phased this all out because every time you grow, you can't just build buildings, you have to learn how to handle capacity, operate them and find a way to fund them for the long-term," Dr. Wuestemann says. "Right now, for these first three phases in building, we have all that laid out. Beyond that, we will build a proper Arts Education Center here on this campus as well."
One thing Dr. Wuestemann wants you to remember is that you can help in making Scottsdale's Art Center the finest in the Southwest by volunteering.
ArtsScottsdaleofCourtesy 80 ICONICLIFE.COM
81ICONICLIFE.COM
DeckertSeanbyPhoto
DESIGNERSDYNAMIC
82 ICONICLIFE.COM
By Sam Micatrotto Portrait Photography by Carrie Evans
Meet the Top Interior Designers in the Valley… the Ones to Watch
hen it comes to making a house a home, you look to some one who you can trust to bring your vision to life. That's where an ICONIC interior designer comes into play. With contagious energy and passion that translates directly into their work, a blank slate becomes a masterpiece. Check out our picks for the top designers who inspire us with the magic that they bring into homes across the Valley.
W
A good interior designer changes the way a space feels, but only the best designers can change how a space makes YOU feel. Check out who made our curated list for our picks of who's the best of the best.
This section is sponsored by
83ICONICLIFE.COM
84 ICONICLIFE.COM
DYNAMIC DESIGNERS
Earth and Images, Isabel's full-service interior design studio and home furnishings
ImagesandEarthofcourtesyPhotography 85ICONICLIFE.COM
Isabel was raised in New Mexico, obtaining her BS in Psychology from the New Mexico Institute of Mining & Technology before moving to Arizona and graduating from the American Institute of Interior Design.
I
retail store, was founded in 1992. But before that endeavor, Isabel managed a custom furniture store and perfected the art of retail merchandising, giving her the skills and expertise needed to build her successful brand.
Earth and Images' mission is to provide elegant but practical and comfortable living spaces that always represent the client's vision. They accomplish this through their collaborative and interactive approach to every project, big or small. The team finds inspiration from its clients and through these relationships, they can create not only a memorable space but memorable experi ences for all involved in the process.
EARTH AND IMAGES
Nikka's love for color, accessorizing and creating warm, welcoming spaces led her into the world of interior design. She received her BA in interior architecture from the University of Nebraska at Lincoln. Nikka creates beautiful, yet functional interior spaces that reflect the clients' personal taste.
sabel Candelaria is a powerhouse in the world of design. In addition to owning her interior design firm, IDID & Associates, and home furnishings showroom, Earth and Images, Isabel regularly consults with design professionals and the public on the wide world of interior design. She takes a very intuitive approach to her design for clients' homes.
ISABEL CANDELARIA & NIKKA BOCHNIAK
Earth and Images specializes in creative design, material selection, furniture and accessory procurement and much more! Each designer is dedicated to the creative process and each and every client. They are meticulous in their documentation and are often praised by past clients and con tractors who have worked alongside them.
DESIGNERS 86 ICONICLIFE.COM
DYNAMIC
Josie's creativity and cutting-edge designs paired with Jessica's knowledge of sales and ability to adapt to new trends makes the
ynamic mother-daughter duo Josie and Jessica Fratantoni are the driving force behind Fratantoni Interior Designers. Following her passion and a family legacy of custom luxury home building and, of course, interior design, Josie founded Fratantoni Interior Designers in 1987. Like the generations before her, Jessica Fratantoni was also inspired at a young age. After many showroom and installation visits, she discovered that interior design was her passion and joined her mother in the interior design industry.
JOSIE & FRATANTONIJESSICA
Fratantoni Interior Designers is much more than an interior design firm. Josie and Jessica are both licensed real estate agents and can not only find the perfect property for their clients but guide them through the home building process from design plans and blueprints to final installation and remodels plus absolutely everything in between. You can also schedule an appointment at their showroom in Scottsdale, Arizona and take the first step towards your new home design.
FRATANTONI INTERIOR DESIGNERS
DesignersInteriorFratantoniofcourtesyPhotography 87ICONICLIFE.COM
duo a force to be reckoned with. Without a doubt, the two bring Fratantoni Interior Designers to the next level and help continue to add to the firm's extensive and diverse portfolio for clients worldwide.
D
DESIGNERS 88 ICONICLIFE.COM
DYNAMIC
Angelica also loves to innovate and reinvent, while keeping project style, parameters and goals in mind. It is this passion and uncom promising approach that unfolds in each
DesignHenryAngelicaofcourtesyPhotography
ngelica Henry is owner and princi pal at Angelica Henry Design, an industry leading boutique design firm renowned for their distinctive and sophis ticated designs. Whether looking at the big picture or focusing on the small details that bring a space together, she gives each com ponent the same level of attention.
ANGELICA HENRY
ANGELICA HENRY DESIGN
native with 20 years of design experience, has had a passion for all things creative from a young age which led her to the world of interior design. Her commitment to bespoke design has garnered numerous awards and features in a variety of publications throughout her career.
and every project. Above all, every project tells a different story that is a true reflection of the personalities, tastes, experiences, and lifestyles of each and every client that walks into the
A
89ICONICLIFE.COM
Angelica,studio.anArizona
90 ICONICLIFE.COM
DYNAMIC DESIGNERS
A
AB DESIGN ELEMENTS
She and her team are committed to excel lence in client contentment and strive to find new and unique ways to bring function and beauty to interior spaces.
my Klosterman is the principal of AB Design Elements, a Scottsdalebased residential interior design firm that focuses on luxury renovations, custom homes and furnishings. Throughout the years, Amy has been featured in multiple magazines, received 14 First Place ASID Design Excellence awards, including "Best of Show" and has been named Designer of the Year by Toto/Brizo in 2017.
up and so a love for interior design and decorating was born.
Originally from the east coast, Amy grew up with an architect father and an art consul tant mother, immersing her in the world of design right from the start. As is the story of most design professionals, home projects were a constant in her household growing
ElementsDesignABofcourtesyPhotography
AMY KLOSTERMAN
Like with any career, balance is key. Amy values her work but also sees the importance of spending time with family and friends, finding humor in everything, relaxing her body with hot yoga, exploring the world with her husband and indulging in some dark chocolate.
91ICONICLIFE.COM
Practicing design is Amy's way to connect with and support her clients. She under stands that a combination of having fun and offering professional guidance throughout a project is critical to the overall home design process, as well as the relationship with her clients. It is no wonder that clients and contractors alike are consistently impressed with her problem-solving skills and communication throughout a project.
DYNAMIC DESIGNERS
92 ICONICLIFE.COM
BONNIE LEWIS
93ICONICLIFE.COM
B
onnie J. Lewis Design, a full-service luxury residential and commercial interior design firm, uses design to achieve greater wellbeing for clients through beautiful, functional and purpose ful interiors. Headed by award-winning interior designer Bonnie Lewis, Allied ASID, CAPS, the Scottsdale-based firm offers remodeling and new construction design, space planning, material and furni ture selections, and more.
member of the design community, Bonnie has also judged design competitions all across the United States including, the Dallas Home Builders Association, the Environments For Aging Remodel Awards, 15 Chapters of ASID, and the ASID Arizona North Chapter Student Charrette.
She is a Certified Aging in Place Specialist through the National Association of Home Builders and leverages her highly-specialized design skills and talent to deliver an ideal living environment. Her clients will tell you how much they appreciate Bonnie's strong project management skills in addition to the integrity and professionalism that she brings to every project. Her ability to listen to her clients' needs and translate them into a work of art is unmatched.
BONNIE J. LEWIS DESIGN
Bonnie has earned more than 35 National and Regional design excellence awards including a 2021 "Best of Show" from the American Society of Interior Designers (ASID), "Overall Best" from the National Association of Home Builders Remodelers, and an HGTV "People's Choice Award."
Designing for clients in Arizona, as well as other states, Bonnie is known as the go-to expert on luxury well aging design, which is excellent for anyone that enjoys living beautifully, wants to boost their longev ity and live independently in their home through retirement.
DesignLewisJ.BonnieofcourtesyPhotography
She was designated as a 2020 Innovator Honoree by Kitchen & Bath Design News and Designer of the Year in 2017 by The Tile Shop. You may have also seen her work featured in Phoenix Home & Garden, Modern Luxury Scottsdale Interiors or Taunton's New Bathroom Idea book. As a well-respected
94 ICONICLIFE.COM
DYNAMIC DESIGNERS
Arizona, Salcito Custom Homes has been setting the standard in luxury custom home building since 1978. The company is also providing maintenance and concierge services for clients throughout Scottsdale and Paradise Valley.
Salcito's designs, well known for their light, tailored and refined with a "moody" room or two look, can be found through out north Scottsdale, Paradise Valley and northern Arizona.
95ICONICLIFE.COM
SegarraWerner&FriedmanDouglasbyPhotography
REBECCA SALCITO
SALCITO DESIGN GROUP, LLC
Rebecca and her husband, Anthony Salcito, luxury home builder and CEO of Salcito Custom Homes, live in Silverleaf with their two boys and two dogs. They live in a Salcito designed home adorned with all of their favorite collected antiques, artwork, European chandeliers and luxurious furnish ings Basedthroughout.inScottsdale
R
ebecca Salcito, lead designer at Salcito Design Group, LLC. brings a lifetime of her own passion for art, style and timeless design to each of her projects. With an approach and aesthetic that often leaves their clients speechless, Rebecca and her team pride themselves on providing the highest level of bespoke interior design services.
CREATIVE DIRECTOR: Renee Dee, PHOTOGRAPHER: Mark Sacro, LIGHTING: Kyle Finley, STYLING: Jackie Rose, FEATURED BRANDS: South Coast Plaza, HAIR & MAKEUP: Haley Gray, MODELS: Holly From Ford/Robert Black Agency And Ciao From La Model Management, ICONIC LIFE TEAM ON SET: Carlye Klick, Kaitlyn Beickel, LOCATION: Mike And Annette Reeves's Ranch, San Juan Capistrano, California, SPECIAL THANKS: A special thank you to Makena and the horses—Sunny, Walter and Princeton.
WESTBESTofthe 96 ICONICLIFE.COM
Beth Dutton's on-point Yellowstone style inspired our fall fashion shoot. While we eagerly await the return of larger-than-life John Dutton, here are some couture takes on Western style that you can take all the way to the train station.
By ICONIC LIFE
John Varvatos jacket, Ted Baker shirt and pants with Ralph Lauren shoes. IRO jacket, Chloe necklace, Intermix shirt. Vintage skirt, hat and boots.
97ICONICLIFE.COM
RIDE INTO THE SUNSET
John Varvatos jeans, jacket and top.
98 ICONICLIFE.COM
HOME ON THE RANGE
DARK HORSE Lanvin dress.
99ICONICLIFE.COM
Sea top, MOTHER ruffled mini skirt, Betsey Johnson Kyla bootie, IRO leather jacket.
RODEO READY
100 ICONICLIFE.COM
Lanvin jacket, Ted Baker shirt and pants, vintage hat.
101ICONICLIFE.COM
COUTURE COWBOY
ON THE RANCH
INSPIRATION
Jonathan Simkhai Dress, Chloe bag, BA&SH boots, Paris necklace, Intermix. Ted Baker shirt and pants, Ralph Lauren boots.
102 ICONICLIFE.COM
As the weather cools down, and we transition into autumn, we're falling deeper in love with warm brown tones, edgy boots and classic cowboy Stetson hats. Western fashion is having a resurgence as new and old styles collide into an appealing country chic that the biggest luxury brands are showing today. Read the Publisher's POV for more on this issue's inspo.
BORN TO RIDE
Chanel boots, BA&SH Jensen cotton knit crop top and Jena cotton knit midi-skirt, Intermix necklace, South Coast Plaza.
103ICONICLIFE.COM
Sandro dress and denim jacket, BA&SH belt.
104 ICONICLIFE.COM
GETAWAY CAR
105ICONICLIFE.COM
WILD WEST
Max Mara printed silk dress and hat.
106 ICONICLIFE.COM
The key to putting together a fashion-forward western outfit is simple—it's all about the upscale acces sories. Whether that be a decadent Chanel purse with a chic fringe detail, a cowboy-inspired heeled bootie from BA&SH or a bandana tied around the neck, the right accessories will make you feel right at home on the range.
From left: BA&SH boots, Lanvin bag, Ulla Johnson bag, Max Mara hat, Stuart Weitzman boots, Chloe bag and Ted Baker bag.
107ICONICLIFE.COM
SADDLE-STITCHED
Traditional brunch fare includes classics like eggs Benedict, avocado toast and specialty pancakes, but many of the world's top brunch restaurants are expanding their palates. Innovative spots are incorpo rating cultural influences, multi-course meals and Michelin-worthy plates. As the concepts around brunch evolve, so does the occasion, and every major city has spots to see and be seen at.
runch is the perfect opportubity to gather with friends, get dressed up, day drink, listen to music and catch up on the latest in your circle. Brunch is more than a meal or a place, it has become an event, a social scene, an institution, not only in the U.S. but around the globe, and our ICONIC LIFE team has done the research to share the best of the best.
Cheers to the world's most delicious places for everyone's favorite—brunch.
By Carlye Klick
108 ICONICLIFE.COM
B
Let's BRUNCHDo
Grab your mimosa or bloody mary! We're sharing the most coveted weekend reservations and the most legendary spots for bites and bubbles.
Balthazar
109ICONICLIFE.COM
NEW YORK
We love the server's crisp white jackets. Order the Gruyère Omelette, because it's oh, so French. Order chilled oysters for the table with spicey horseradish, and don't miss the legendary moules frites. Grab your girlfriends and a glass of bubbly, and watch for our pub lisher—if she's in NYC, she's at Pastis having a pan au chocolate and a cappuccino.
Pastis
PastisofcourtesyPhotoNY,EaterofcourtesyPhoto
Could it get any more ICONIC than Balthazar for brunch in NYC? The quint essential New York bistro is one of the most well-known, best brunch places—it has been around for decades and is always bustling with guests. The extensive menu has some thing for everyone. We suggest the quiche, which sells out daily, paired with a classic chilled Bellini. If you are planning to carry brunch late into the day, stop at Cipriani where the ICONIC Bellini was invented.
In an episode of Sex and the City, Carrie Bradshaw refers to Pastis as "the only restaurant that seemed to exist." This French bistro classic is one of the best brunch places and was recently revived in the meatpack ing district of NYC, with all of the brunch staples that locals and tourists crave.
110 ICONICLIFE.COM
LONDON
Teeming multiple stories above the city, Duck and Waffle is one of the highest restau rants in London. Come for the breathtaking view, stay for the delectable food and buzzing atmosphere of this top brunch place. Be forewarned, this is one of the most coveted reservations in London, so be sure to book early and opt for the signature dish for which this restaurant was named.
WASHINGTON, DC
Seasons
Seasons is the acclaimed restaurant within the Four Seasons Hotel in DC. It boasts the most expensive brunch in town, but this isn't your typical brunch fare of pancakes and eggs. The elevated dishes include braised short ribs and even a whole fresh seafood bar. Their seasonally rotating menu means there will always be something new and different to try. These might be the crispest white linens we've ever experienced.
Duck and Waffle
WaffleandDuckofcourtesyPhotoDC,SeasonsofcourtesyPhoto
Angelina
111ICONICLIFE.COM
PARIS
La Nouvelle Seine
Angelina always draws crowds as one of the best brunch places in the world, and for good reason. In 1903, the confectioner Anton Rumpelmayer founded Angelina with his son René, a tea house at No.226, Rue de Rivoli—named after his daughter-in-law. The pastries attracted the likes of Proust, Coco Chanel and the biggest French fashion designers in the famous tearoom. The belle-epoque style salon has a restaurant, patisserie and cafe market, so if you enjoy your brunch pastry you can take extras to-go. The lavishly decorated brunch spot is famous for amazing hot chocolate, so make sure to come with a sweet tooth.
La Nouvelle Seine is all about location! This restaurant is actually on a barge floating on the Seine gazing up to the Cathedral of Notre Dame. Can you imagine anything more romantic? Besides the scenic views of the City of Love, this spot offers some of the best brunch dishes in Paris, including a plate of charcuterie and fromage and filet de boeuf. The barge also features a small theater area, so you might be lucky enough to enjoy brunch and a show.
AngelinaofcourtesyPhotoSeine,NouvelleLaofcourtesyPhoto
In an upscale yet laid back atmosphere, Path has found a sweet spot—both liter ally and figuratively speaking—in Tokyo's restaurant scene. Located next to Yoyogi Park, Path is the perfect place to drop in for brunch after a morning stroll. Their signature dish is a Dutch pancake-style pastry, topped with burrata, cured meat and drizzled in maple syrup.
PATH/TokyoOutTimeofcourtesyPhotoBill's,ofcourtesyPhoto
You can't mention weekend brunch in Australia without mentioning Bill's. This four-location concept has been open since 1993. It is known not only for inventing the most ICONIC brunch dish of all time—avocado toast—but has also won the distinction of the world's best scrambled eggs by The Times of London. It's safe to say that you would be remiss not to visit Bill's if you are looking for the best brunch in Sydney.
112 ICONICLIFE.COM
TOKYO Path
SYDNEY
Bill's
114 ICONICLIFE.COM
By Renee Dee Photography courtesy of Phyllis Lerner
115ICONICLIFE.COM
WILL DIE-HARDWHITEAWINEGORED?WhereThere'saWillametteThere'saWay
116 ICONICLIFE.COM
Usually, a forecast of steady rain would be a vacation downer, but it was actually beautiful. We enjoyed misty mornings and evening downpours, the terroir smelled so fresh and earthy, and the fog rolled in. Most of my travel companions said they didn't mind the rain at all. In total Candelaria style, when we had special outdoor seatings for tastings, the sun would come out. Our itinerary was filled with lovely wineries, and we really paced ourselves.
Mark and Isabel are a joy to spend time with over dinner but invest five days with them—together with a group of 16 travelers—and you are in for a good time! No detail was overlooked, and the itinerary represented the best, must-see places in the area. I've followed so many of the tours, I knew, this time, I had to make the time to go, and it was worth it!
117ICONICLIFE.COM
As we descended into the Portland airport, dark skies turned to 100-percent cloud cover, and once on the ground, were in our first, and nowhere near our last, rain storm. Isabel shared that Columbia had a store in the airport, and I was shopping minutes after landing. After carefully putting together my outfits for the five days, you'll see I wore my new, white raincoat daily.
My recent Candelaria Design tour to the Willamette Valley's wine country in Oregon is packed with fine food, fabulous wine and some new friends.
or 20 years, beloved architect Mark Candelaria has lead tours to Italy, Spain and now Oregon, to bring his "Live Beautifully" approach to life to his friends, family and clients, and for the first time, I made the trip!
With 16 peeps aboard, we were off! It occurred to me to pack a waterproof jacket considering this was the Pacific Northwest, but I ran out of time to get one before the trip. Certainly, I wouldn't need that, I said.
We started our time together by meeting at the airport for our flight together. We all logged into the Life360 app and got on a group text thread, and instantly we were on the same page, ready to see it all together. I affectionately titled the thread "Oregon Peeps."
We based our time together from Black Walnut Inn, a serene, nineroom villa perched above 100 acres of Pinot Noir and Chardonnay vines in Oregon's famed Willamette Valley. Upon arrival, we sampled wines from their vineyard and some neighboring vineyards, one of which would become one of my two favorites from the trip.
F
As for the wineries, there are more than 700 wineries in the Willamette Valley and most are dry-farmed, organically grown vines. This makes for healthier wines that won't give you a headache if you over-enjoy your tastings. We started with a hike at Knudsen Vineyards, then lunch and sampling. We were among the greenest trees I think I've ever seen!
Every day started with breakfast at the inn. On day one it was obvious we wanted to all be together, so tables of two quickly converted to one long farm table that we enjoyed throughout the trip. Every morning, I arrived at breakfast to hear Mark playing the piano, which is a most-lovely way to start the day. Isabel would lead early-morning hikes, which I never missed.
We enjoyed a chef-prepared dinner that first night, but not before everyone started breaking out their cameras and iPhones to photo graph the first rainbow of the trip. The photography hero was Phyllis Lerner. Mark had designed their magnificent home for she and her husband Gil, and years ago I got to celebrate with them as Mark cooked in their new kitchen. I was delighted to spend time with them again, and of course, grateful for Phyllis's diligence in capturing every moment. That is no easy feat, and the images were amazing. You'll see several of them here.
118 ICONICLIFE.COM
119ICONICLIFE.COM
120 ICONICLIFE.COM
The flavors were amazing, and now I know that high heat bruises my oil, and it's best enjoyed from the bottle poured on top of my food or in cool dressings to preserve all the antioxidant-rich goodness. By the way, here is where I enjoyed my other favorite wine of the trip, their rosé made by their resident winemaker by the same name as my son, Spencer.
Our next day focused on all things olive oil at Durant Olive Mill. We walked through the olive grove and learned all about making olive oil, that one tree can produce three to five gallons a year! At lunch, we learned all the health benefits of olive oil and how to use it as we tasted six different blends.
That afternoon, we dressed up and toured Domaine Serene, one of the most magnificent campuses we saw on our trip, from the elab orate tasting rooms, to the impressive winery itself. The property boasts an inn for members. We learned the story of the owners who sold a business to get into wine, and today have an expansive estate to enjoy. We dined at a little local hot spot that night, Tina's where we regaled our day of tasting and shared some laughs.
121ICONICLIFE.COM
On the last day, we enjoyed Stoller Estates, a modern-designed winery with a fun vibe. That night we ate, drank, sang and danced at Osteria Romario, where Chef Dario blew our culinary minds. It was the perfect way to end a perfect trip. The friendships made and enjoyed on this trip cannot be described. We danced, we sang, and yes, now I drink red wine!
We went to McMinnville that night for dinner at Bistro Maison, and walked down Main Street. We were delighted to learn that the UFO festival was underway as well, so we chatted up aliens and Star Wars fans that evening before returning to our earthly dwelling at the inn. Who knew?
We enjoyed tastings at Domaine Divio the next day—another day, another charcuterie board. The day started gray and raining, and by the time we were able to sit on a scenic patio to enjoy the view, the sun came out in all its glory. That night we had a tasting and BBQ at Utopia Vineyards, where we met Dan Warhshuis, who is a spokesperson for Ribbon Ridge and the Willamette Valley wine growers, and sure knows his subject. I recently interviewed him on my ICONIC Hour podcast, and he is a wealth of information on the more than 700 wineries in the Valley.
122 ICONICLIFE.COM
123ICONICLIFE.COM
124 ICONICLIFE.COM
Journey ANTARCTICAto
Join us on the ultimate White Desert adventure, with a visit to the largest emperor penguin colony in the world.
By David M. PhotographyRubincourtesy of White Desert Antarctica
125ICONICLIFE.COM
& SOUTHthe POLE
126 ICONICLIFE.COM
Each camp is small, hosting up to 12 guests in six separate bedrooms/pods, including a pod for showering, with hot and cold running water. At each camp, you will savor gourmet meals and relax in tastefully appointed, heated accommodations with individual sink wash areas and toilets. Guests can relax and enjoy the yoga and sauna pod with views of the glaciers, sip cocktails made with 10,000year-old ice and discover fine South African wines.
V
isit the "last continent," and go where few have been. See landscapes that will take your breath away while you visit with luxury and style. See virgin white snow, clear skies, the magical blue of pure glacier ice and the brilliant yellow of the emperor penguin—the world's largest penguin.
Welcome to White Desert Antarctica, a unique travel company established by polar exploration duo Patrick and Robyn Woodhead. They created White Desert to share the wonders and extraplanetary ambience of Antarctica and the South Pole.
Antarctica is now an exclusive backdrop for adventure, luxury and pampering. In this isolated corner of the world, you can relish in being unplugged from the rest of our planet while surrounded by pristine vistas, dramatic mountain ranges, unique wildlife encounters and 24 hours of daylight.
White Desert offers an eight-day expedition that begins with a private jet journey from Cape Town to Antarctica. On day one, guests are transported on a five-hour flight across the Southern Ocean, flying over thousands of icebergs. During the flight, guests enter the Polar Circle and encounter the continuous daylight of the Antarctic summer. After landing on the ancient blue ice of the runway, guests travel to one of three remote camps.
White Desert has three luxury camps—Whichaway, Echo and Wolf's Fang—that operate from mid-November to early February. Whichaway is the flagship luxury camp, while Echo, new in 2022, is a camp designed in a futuristic style—inspired by astronauts and Star Wars. Wolf's Fang is the base camp for guests seeking the most physical and adventurous activities.
On day two, guests settle into their camp. Many activities are offered including, gentle trekking, exploring the incredible ice waves, sum miting a mountain ridge nunatak, ice climbing, abseiling, practicing yoga and enjoying massages.
On day three, guests fly two hours across Antarctica, taking in beauti ful views of the nearby mountain ranges and coastline. The highlight of the day is the landing at the emperor penguin colony at Atka Bay. This is the penguin experience you dream about. You will be among the very few able to observe the real-life stars of March of the Penguins.
127ICONICLIFE.COM
128 ICONICLIFE.COM
On day five, you will leave early in the morning in the Basler BT-67 aircraft and fly over stunning mountain ranges, before landing at 83° South to refuel. After a walk on the High Polar Plateau, your flight will continue to the South Pole, 435 miles further south. Here you will have plenty of time to take in the landscape, document with photos, and stamp your passport to memorialize your visit!
This penguin colony was also the site of the first episode of Sir David Attenborough's ground-breaking documentary series entitled Seven Worlds, One Planet. This Atka Bay habitat is home to more than 28,000 adult emperor penguins and their young chicks. With no natural predators on the land, the penguins are unafraid of humans, allowing visitors to observe the noise and commotion of the vast colony, up close. Experience this unique connection with the natural world offered nowhere else on Earth!
On day four, guests explore the ice waves below the camp and delve into a series of surreal and beautiful ice tunnels. Then you'll be off on an arctic truck safari, winding your way through the snow and ice to an incredible vantage point. Here, you can enjoy the panoramic view over the waves that you have just explored.
129ICONICLIFE.COM
5. Pre- or post-expedition, this is a great opportunity to travel in Africa! Safari lodge favorites include Singita, Royal Malewane, Londolozi, Sabi Sabi, Tswalu Kalahari, Sanctuary Lodges, &Beyond Lodges, Wilderness Lodges and Time + Tide Lodges.
We recommend White Desert's eight-day itinerary, plus Cape Town & African travels.
3. The White Desert's Seven Nights. Fly to Antarctica and stay at White Desert's Whichaway Camp, Echo Camp or Wolf's Fang Camp, including one night at Dixie Camp located 83° South.
1. Fly to Cape Town, South Africa. Guests must arrive at least two nights prior to the White Desert flight departure date.
4. Guests must schedule two post nights in Cape Town as a cushion in case of weather-related delays.
White Desert Flights:
• Flight to Emperor Penguins: 2.5 hours each way
• Flight to South Pole: 7 hours each way
2. Two nights in Cape Town. Favorite hotels include The Silo, Belmond Mount Nelson, Taj Cape Town, Ellerman House, Cape Grace, Kensington Place, Cape Cadogan and Tintswalo Atlantic.
BEST OF THE BEST. Africa, Antarctica and The South Pole
• Cape Town to Antarctica: 5 hours each way
130 ICONICLIFE.COM
131ICONICLIFE.COM
On day seven, guests can choose from many activities, like gentle hikes and more rigorous explorations. The adventurers can hike along the face of a winding cliff and observe stunning views of pressure ridges of ice, folded over millennia by the ocean. The White Desert world-class mountain guides will lead you on this challenging hike.
This eight-day expedition is for a privileged few, at a cost of about $100,000 per person. Or, visit Antarctica for a day for $15,000. This "greatest day," one-day, round-trip flight from Cape Town provides visitors with three hours on the ice, including a trek to a nearby peak and a lavish explorers' picnic.
On day six, you'll enjoy a hearty breakfast before boarding a plane back to your Antarctica. This flight, as well as the others during the trip, enable guests to appreciate the pristine beauty and immense scale of Antarctica. On the sixth evening, enjoy another gourmet dinner and celebrate your achievement as a world explorer.
Then, you will fly back to 83° South and spend the night in Dixie Camp, the comfortable and simple camp in the great wilderness of the Plateau. Camp Dixie is so remote, its nearest neighbor is the International Space Station, orbiting more than 250 miles overhead.
On day eight, with your fellow explorers, you will bid farewell to the amazing White Desert team, Antarctica and the South Pole. The flight home from Antarctica provides you time to reflect on your enduring memories before you dive into the vibrant, captivating energy of South Africa and Cape Town.
132 ICONICLIFE.COM
To help with environment conservation, follow the work of The Ocean Cleanup and contribute. You'll find out how this organization is developing and scaling technologies to: rid the oceans of plastic, to stop more plastic from flowing into the oceans, and help clean up the millions of tons already out there. This work is crucial to the health of Antarctica, The South Pole, and our www.theoceancleanup.complanet.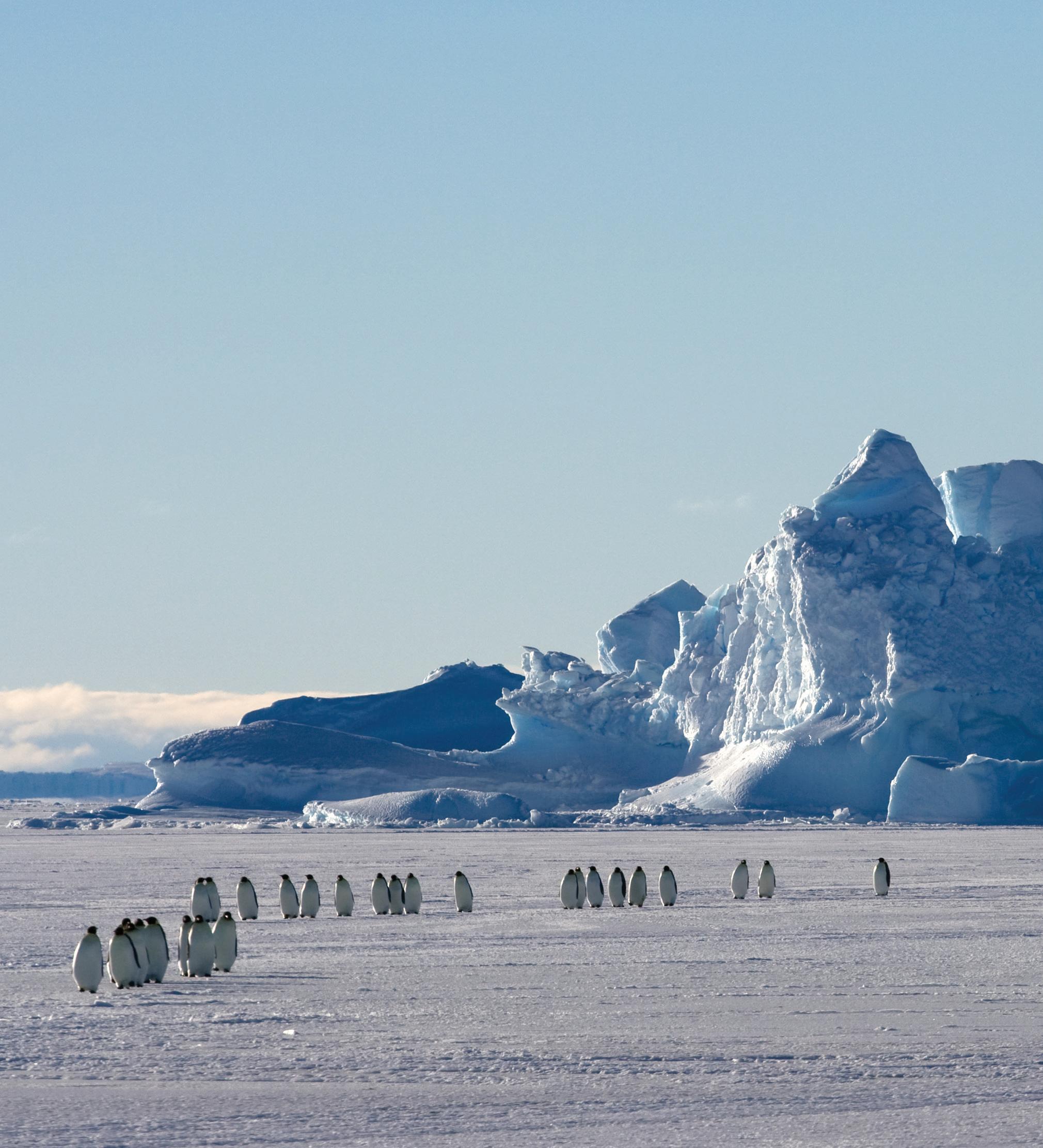 THE GIFT OF GIVING
Founded with environmentally conscious principles at its core, White Desert seeks to positively impact Antarctica's future. The company uses its aviation and ground logistics to transport scientists to their Antarctic research stations and supports scientific missions, such as climate change research. This work includes being a leader in testing sustainable aviation fuels across its fleet. The team and its Antarctica Ambassadors Program help to support the goals of the International Association of Antarctica Tour Operators (IAATO) to protect and inspire the future steward ship of Antarctica's unique environment and support conservation efforts.
An additional fantastic way to visit Antarctica is on an expedition cruise. It is important that your ship has no more than 200 guests so that you can disembark to explore on kayaks, enjoy zodiac rides and hike along onshore landings. Several of the premium cruise lines have state of the art luxury expedition ships with Antarctica sailings, including Silversea Expeditions, Lindblad Expeditions, Abercrombie & Kent Expeditions, Ponant Expeditions, Seabourn Expeditions, Scenic Cruises, Atlas Ocean Voyages, Hurtigruten Expeditions, Hapag-Lloyd Cruises and Aurora Expeditions.
As David Attenborough said, "Antarctica still remains a remote, lonely and desolate continent. A place where it's possible to see the
133ICONICLIFE.COM
READY TO GO?
White Desert Antarctica has partnered with DavidTravel to offer a departure with a customized visit to Cape Town, optional pre and post travels in Southern Africa and the eight-day Antarctica & South Pole journey staying at Whichaway Camp from January 17 to 24, 2024, with special 2022 pricing.
For your business and leisure travels worldwide, call on David Rubin and his staff at DavidTravel. In 1996, David moved from a successful law practice, followed a deep passion for travel and launched his travel company. For over a decade, David has been on both the Travel + Leisure "A-List" and the Conde Nast Traveler "Specialist List" of the best travel advisors in the world and recognized for deliver ing unparalleled style, attention to detail, and insider access uniquely responding to each client's goals, budget, interests, and dreams at www.DavidTravel.com.
splendors and immensities of the natural world at its most dramatic and, what's more, witness them almost exactly as they were, long, long before human beings ever arrived on the surface of this planet. Long may it remain so."
White Desert offers you the memories and adventures of a lifetime. Check these magical moments off your bucket list—the adventures of visiting Antarctica and the South Pole, climbing ice landscapes, exploring iridescent ice tunnels, hiking over ice waves, seeing unbroken horizons, admiring shimmering icebergs and towering rock spires, and coming face-to-face with a colony of 28,000 emperor penguins.
By Elyse Glickman
luxury HOTELSDESIGNINITALY'SMOSTDESIGN-DRIVENCITIES Warmth and sustainability are infused into modernist luxury hotels in Italy.
134 ICONICLIFE.COM
Although the Magna Pars l'Hotel a Parfum opened in 2013, the one-time perfume factory is both a celebration of the Martone family's legacy as Italy's pre-eminent fragrance producer—on behalf of design houses Gucci, Blumarine, Dsquared2, Gianfranco Ferré, Laura Biagiotti, Pomellato and Trussard—and a work-in-progress that
An emergent five-star hotel needs to generate a new excitement for its location, even when the guest doesn't have the opportunity to venture beyond its neighborhood's boundaries, or even the building itself. This is where boundary-pushing architecture and interior design comes in, not only redefining an existing structure, but also projecting where art and architecture of a city will head in the future.
If your experience with Milan, Italy— beyond its historic center—is a cool, minimalist hub of industrial chic, the Magna Pars L'Hotel a Parfum, which reopened after a late-2021 remodel, will warm your heart and stir your senses. The recently opened Dimora Palanca in Florence will challenge the way you think about how the city's deeply ingrained artistic and architectural underpinnings will evolve this century.
Both design hotels offer top-tier conveniences that discerning travelers expect, like artisanal bath amenities, high concept restaurants anchored by internationally recognized chefs, trend-setting mixology and locations in slightly off-the-beaten-path neighborhoods, which offer guests both quieter surroundings
and bragging rights via their proximity to trend-setting shopping, dining and cultural hubs that mainstream travelers have yet to discover—but savvy residents have.
I
MAJESTIC MILAN, ITALY
Parfumal'HotelParsMagnaofcourtesyPhotography 135ICONICLIFE.COM
f you've visited Milan and Florence before, a sure-fire way to rediscover the city that you think you know is to book with design hotels that completely turn Italy's defining architectural styles on its head.
The resulting "U" shape completes the boundary line of the entire property, underscoring the main neighborhood streets of Via Tortona, Via Forcella and Via Bugatti. Colombo adds that the crown jewel of the hotel is the roof deck. Even with limited space, he stresses that the
In the hands of Colombo, the balance between the industrial character of the original building and the design of the hotel is not about glamor, but timelessness, according to Martone.
Using the original structure of the building as a starting point, the hotel stands two floors higher, making way for panoramic
"Our first objective was to create a hotel with a sustainable design based on innovative systems," Martone says. "The structure
implemented outdoor areas offer an almost "magical atmosphere" full of light, silence and tranquility not often found at other properties around Milan.
"Steel rods reflect the architectural elements of the renovation of the factory in the 1980s that transformed the ground floor of the early 20th Century construction on Via Tortona into the Magna Pars event space," Martone says.
Parfumal'HotelParsMagnaofcourtesyPhotography 136 ICONICLIFE.COM
The open, airy ambiance is also a reflection to the family's commitment to operating an environmentally sound property, as nature has played such a big role in the family's business dealings since the factory's inception in 1945.
views of the revitalized neighborhood, the "Secret Garden" and courtyard—alive with herbs and botanicals used in Restaurant DA NOI IN, cocktails at Liquidambar and LabSolue—which can also be viewed from the suites.
Giorgiascene.and
"It is the fundamental aspect that is enhanced inside by a lustrous, welcoming layout," he continues. "The visual impact is completely new, but conceived in harmony with the original building and the characteristics of the neighborhood. An elegant, imposing glass wall reveals post-industrial elements and original walls, as well as open corridors that recall the case a ringhiera, housing specific to this neighborhood that's noted for its communal balconies."
"The overall idea and design was conceived by our family, and (the process) required restraint, talent and sensibility," Roberto Martone, owner, president and father to Giorgia and Ambra, says.
"With architect Luciano Maria Colombo, we kept the essential spirit of the first renovation of the building. The interior design is the result of family meetings and discussions, balancing the elegant and traditional vision my wife and I had for the hotels and the innovative vision of my daughters to make it a one-of-a-kind hotel, setting new traditions."
continues to grow in tandem with the city's art
Ambra Martone tended to the small details that would make a big impact in transforming the factory into its current, highly specific concept. This includes the LabSolue space (replacing the hotel boutique with a perfume-making workshop and exclusive vendor for home and personal fragrances used throughout the property) as well as Restaurant DA NOI IN and Liquidambar.
is entirely constructed of wood and steel, which makes it possible to use cutting-edge technologies to offer guests maximum comfort in respect of the environment. The use of conifer wood from Central Europe, derived from controlled forestry, and renewable geothermal and photovoltaic energy sources are the guarantee for this highly sustainable project."
137ICONICLIFE.COM
The interior design, meanwhile, is governed by a "Made in Italy" philosophy that has always distinguished the business approach and entrepreneurial work of the Martone family. To ensure guests feel in their element in a specifically Italian home setting, Martone notes that the comple tion of the interior design was entrusted to Lombardy-based companies, artisans and suppliers—including lighting from PoltronaFrau—to create the clean but cozy milieu. The 60 suites, inserted into the framework of the original factory, are divided into three olfactory family groups—floral, fruity or woody—with each room having its own exclusive fragrance.
Martone refers to as the Magna Pars Art Gallery, which reflects the constant evolution of Milan's art scene, displaying the work of the next generation of Italian masters.
Parfumal'HotelParsMagnaofcourtesyPhotography
The public spaces also serve as meeting and reception areas, while making up what
"It is not a question of selection, but of love and passion for art and for the beauty in art," Martone says. "Right from the beginning, we were patrons of artists of the Brera Academy of Fine Arts, and we subsequently began to exhibit and purchase works by talented international artists and sculptors that personalize and furnish the public spaces and suites. From there, the Magna Pars Art Gallery was born, which is a constantly evolving exhibition."
Other exclusive amenities, which can be enjoyed in this urban Eden, include a fitness center and wellness area exclusively for guests, personal training and yoga, perfume therapy, ayurvedic massages and a winery offering tasting sessions. Babysitting services, bike rentals, a personal shopper and a "biblioteca" with a prolific collection of books printed between the 18th, and 20th Centuries, and a concierge service organizing specialized guided tours completes the luxe amenities.
Dovichi's conversation-starting pieces are offset—by day and night—with a clean
PalancaDimoraofcourtesyPhotography 138 ICONICLIFE.COM
Viviani's present day improvements that bring the building alive include architectural features such as room-spanning windows and French doors allowing natural light to illumi nate the ceilings and stucco walls. By night, illumination is accomplished with oversized statement lamps.
FABULOUS FLORENCE, ITALY
restoring and preserving many of the villa's original architectural elements, including the exquisite frescoes and intricate stuccoes.
Under the direction of noted hotelier Laura Stopani, the former Palanca family residence is still a gathering place for art and culture aficionados wanting to explore a different facet of Florence's art world. Architect Stefano Viviani balances this aspect of the city's past with the present and future by
Stopani, who bears a striking resemblance to ICONIC jewelry designer and sculptor Elsa Peretti, enthusiastically points out that the final design success was a collaboration between Viviani and Tuscan artist Paolo Dovichi, whose nearly 60 original artworks punctuate the public spaces including the main dining room, game room and salons. According to Stopani, the partnership successfully showcases property's past glories while elevating it to an impressive new level of "artfully presented hospitality."
Dimora Palanca, opened in summer 2021, offers a few things other five-star design hotels don't—an intimate setting and a different perspective of Florence's cultural legacy that picks up where the Renaissance leaves off. The original building was commissioned by the Palanca family, who entrusted architect Giuseppe Poggi to design and build the sanctuary-like villa between As1865-1871.thebuilding
epitomized modern luxury back in the 19th Century, it was not surprising that the Palanca family, who were avid art collectors, allowed it to become a hub of artistic activity and social gatherings drawing top artists, musicians, authors and creative minds of the day.
for families or larger parties. This enables guests in the main building to enjoy total tranquility. The private courtyard garden between them, according to Stopani, further sets it apart from other properties in town. The garden, bringing in a touch of the Tuscan countryside, features aromatic climbing jasmine, a manicured lawn and stone beds filled with beautiful displays of seasonal flowers.
139ICONICLIFE.COM
The Orangery, where the Palanca family preserved their garden's plants during the winter, has been transformed into rooms
Although the Dimora Palanca is a slightly longer walk from Florence's cultural center, Stopani notes that the size and location reflect a sophisticated and experienced traveler's desire to live like a local. The concierge not only can arrange exclusive tours of Florence's great museums and historic sites, but also custom immersive experiences led by renowned experts to enrich the guests' familiarity with the city. Highlights include a Ferrari-driving experience, luxury shopping tours, and specialized tours dedicated to wine tasting, cooking, local restaurants, architecture, light adventure, wellness and more.
PalancaDimoraofcourtesyPhotography
backdrop of whites, ivories and grays. Viviani, however, took care to ensure key architectural features remained prominent, including ornate parquet floors and the grand 19th-Century fireplace sitting regally inside Mimisi, the hotel's fine dining venue.
Sleek furnishings with clean lines give Dimora Palanca's 18 private rooms and suites an updated aesthetic. Dark wood paneling and natural linens create a sense of luxury and sophistication, while the prevail ing color scheme of creams, whites and grays are enhanced by relaxing darker hues of graphite and charcoal. The rooms are also outfitted with state-of-the-art soundproofing, generous en-suite bathrooms with marble interiors, whirlpool bathtubs and chromatog raphy rain shower heads; top-tier Simmons mattresses; luxury bathroom amenities by Florence perfumer Lorenzo Villoresi and pretty linen accents.
Anybody planning a ski or wine trip to the Piemonte Region, just an hour by train or car west of Milan, Italy, will appreciate that Casa di Langa is not just another chic hotel. The design is rooted in the natural world and its sustainable future.
Kyle Krause, Chairman and CEO of parent company, The Krause Group, the goal was to create an eco-friendly space reflecting Piemonte's natural attributes, soul as a wine producer, and a destination that lives up to the luxury traveler's expectations while adhering to carbon neutrality.
PICTURESQUE PIEMONTE REGION, ITALY
To bring this to life, two Milan Italy-based design teams—GaS Studio overseeing the architecture and Parisotto + Formenton Architetti, heading up the interior design—partnered up to take a sustainable
LangadiCasaofcourtesyPhotography 140 ICONICLIFE.COM
LangadiCasaofcourtesyPhotography 141ICONICLIFE.COM
Artwork on display at Casa di Langa is an engaging selection of world-class fine art, highlighting notable Italian and American artists. Each room or suite, features a spacious private terrace, relaxation area and a spa-like bathroom with invigorating rain showers and calming Le Labo toiletries.
approach to architecture and design. They drew inspiration from the hazelnut orchard, vegetable garden and the views of the vineyards to integrate these natural elements that have long been a part of Piemonte's character.
Behind the scenes, the hotel runs on 100% recycled water for irrigation, geothermal heating throughout, zero single-use plastic, PV cells and solar panels.This deep passion for sustainable practices can be seen in every aspect of the design, construction and operation of the resort.
But perhaps what makes the 101801 a must-have for most women is how it can complement any look. No matter if you dress it up with a cocktail dress for a night on the town or dress it down with jeans and a classic tee, one thing's for certain, the Max Mara coat elevates any outfit.
and it's simple to see why. Its unique lines and clean proportions paired with the elegant double-breasted fastening, kimono sleeves and always-in-style oversized fit are to credit for it becoming an instant classic.
hen it comes to fashion, trends come and go, and sometimes they even come back again. But what makes a piece truly ICONIC is when it never goes away in the first place.
By Sam Micatrotto
Even 40 years later, the coat represents timeless style and value. It has become one of the most ICONIC pieces in modern fashion history,
Regardless of which Max Mara icon you choose to hang in your closet, you're choosing a coat that is truly ICONIC.
W
Just as fashion evolves from decade to decade, the classic 101801 has too. The next generation of Max Mara coats (the Manuela, the Teddy and the Ludmilla) take after their predecessor, stealing the hearts of fashion lovers everywhere.
(CoatONLYANDONETHEYou'llEverNeed)
While it may have just started as a sketch by designer Anne-Marie Beretta in the 1980s, the Max Mara 101801 coat has become "the heart and essence of the Max Mara identity." From the moment the brand released it, the simplistic style of the 101801 has been loved by women all over the world, including A-list celebrities like Taylor Swift, Angelina Jolie, and of course J.Lo.
Images/Getty/Bauer-GriffinRBbyPhoto 144 ICONICLIFE.COM ICONIC
If there was a perfect formula for what makes a fashion piece ICONIC, this Max Mara coat discovered it.
[ Artist: Paula Warrender has created a truly unique collection of sixteen sepia tone photographic prints. The rich brown tones in each print helps highlight the graphic nature of these magical botanical images. Prints are available in 16"x 16" and 30"x 30" sizes. ] Scottsdale Design District | 2724 N. 68th Street | Suite 1 | Scottsdale, AZ 85257 | 480.949.2701 | costellogallery.com
SignatureTimepiecesPre-owned Scottsdale • www.oliversmithjeweler.comAspen