SUMMER 2023 ISSUE SEVEN HISTORIC
THIRD WARD
FLY EASY, PARK SMART.
For the fastest, easiest airport parking— get the MKE SmartPark app!
VALET
Drive straight to ticketing and check in. We'll take care of parking your vehicle.
RESERVATIONS
Reserve your space online or in the app.
REWARDS
Earn frequent parking points and redeem for free parking.
EXPRESS PARKING
Touchless entry and exit using your smartphone.
JUST DOWNLOAD THE APP TO JOIN!
3 1 6 N M I L W A U K E E S T R E E T S U I T E 4 0 1 M I L W A U K E E , W I 5 3 2 0 2 ( 4 1 4 ) 5 2 2 - 7 5 1 2 | H I L L A R Y C O U N S E L I N G C O M M O D E R N , R E L A T A B L E , H O L I S T I C T H E R A P Y W E O F F E R C O M P L I M E N T A R Y C O N S U L T A T I O N S CONCERT SERIES F O R M O R E I N F O V I S I T M I L W A U K E E P U B L I C M A R K E T . O R G T H I S S U M M E R ! M I L W A U K E E P U B L I C M A R K E T P R E S E N T S RIVERWALK COMMONS 6 / 2 0 , 7 / 1 1 , 7 / 1 8 , 8 / 1 , 8 / 1 5 , 8 / 2 9 , 9 / 1 2 & 9 / 2 6 A T R I V E R W A L K C O M M O N S 4 2 3 N . W A T E R S T
PUBLISHER JIM PLAISTED
EDITOR-IN-CHIEF JORDAN DECHAMBRE
DESIGN DIRECTOR TONY SEAMAN
LAYOUT DESIGNER CARRIE CHAPKO
CONTRIBUTING WRITERS
NAN BIALEK, BOBBY TANZILO, KRISTINE HANSEN STAFF WRITERS
JORDAN DECHAMBRE
PHOTOGRAPHER ERIC HALVERSON
EDITORIAL AND STEERING COMMITTEE
LEANN MESTER, MAL MONTOYA, JANET RAASCH, KATHLEEN DOHEARTY PENNISTON, KATE STRZOK, TRACEY WADSWORTH
PUBLISHED BY HISTORIC THIRD WARD ASSOCIATION
PRESIDENT JOSEPH GOODE
525 E. CHICAGO ST., SUITE 102 | MILWAUKEE, WI 53202
OFFICE@HISTORICTHIRDWARD.ORG
PRINTED AND MAILED FOX CO. PRINTING
ADVERTISING CONTACT JPLAISTED@HISTORICTHIRDWARD.ORG
SUMMER IN THE WARD. IT DOESN'T GET MUCH BETTER THAN THIS.
From pulling up a seat at one of my favorite outdoor restaurants to walking through the neighborhood with my wife, Dina, and our dog, Greta — there's always something to do in the Ward.
When I became President of the Board of Directors of the HTWA earlier this year, I was given the privilege of dedicating a portion of my time to helping grow and shape one of my favorite neighborhoods. The Third Ward isn't just an amazing place to live; it's a historic-meets-modern commercial district that welcomes millions of visitors each year. Plus, it's home to hundreds of businesses, like my law firm Laffey, Leitner, and Goode LLC.
I come by my love for the Ward honestly: More than 100 years ago my Great-Grandfather Joseph B. Kalvelage took Milwaukee by storm and made his mark on the business community in this grand old city. He maintained interests (along with those of his brother, Clem) in buildings here in the Ward, some of which still stand and are being used today.
The Third Ward is the live-work-play trifecta in a historic place, at its finest. I cannot express what a joy it is to work here every day. It's a dynamic neighborhood that always looks ahead but never forgets from where it came. I look forward to seeing you around!
Creativity - Cuisine - Culture. It's all here.
JOSEPH S. GOODE
MANAGING PARTNER, LAFFEY, LEITNER, AND GOODE LLC
PRESIDENT, BOARD OF DIRECTORS, HISTORIC THIRD WARD ASSOCIATION
VOLUME 3 | ISSUE 7
Uniquely YOU MILWAUKEE'S PREMIER SALON & SPA ™ DOWNTOWN ∙ BROOKFIELD ∙ NORTH SHORE ∙ EAST SIDE ∙ MEQUON OPEN 7 DAYS A WEEK | 414.227.2888 | NEROLISPA.COM | RESERV E NOW 2023_THREEMagazine_Summer.indd 2 6/27/23 5:41 PM services STARTING at $10 MILWAUKEE & MADISON • 414.227.2889 • IBW.EDU • #AVEDAIBW • SCAN TO S CHEDULE HAIR · SKIN · NAILS MASSAGE · AYURVEDA
August
October
159 N. Broadway | Historic Third Ward Milwaukee (414) 273-1720 /mainstreamboutiquemke | /mainstreamboutiquemke July FRIDAY, JULY 7 12 PM - 2 PM: Jamie Lynn 4 PM - 6 PM: The Hey Fevers THURSDAY, JULY 13 5:30 PM - 8:30 PM: Mike & Annie FRIDAY, JULY 14 7 PM - 10 PM: Lost Orange Cat SATURDAY, JULY 15 7 PM - 10 PM: Hero Jr. SUNDAY, JULY 16 1 PM - 4PM : The Doghouse Charlie Band FRIDAY, JULY 21 (Third Ward Gallery Night) 6 PM - 8 PM: Alec Baca Combo SATURDAY, JULY 22 (Third Ward Gallery Night) 11 AM - 2 PM: Loose Change 2 PM - 4 PM: The Hankerins THURSDAY, JULY 27 5:30 PM - 8:30 PM: Rockjam
THURSDAY, AUGUST 10 5:30 PM - 8:30 PM: Hearthfire SATURDAY, AUGUST 19 7PM - 10 PM: Jonny T-Bird THURSDAY, AUGUST 24 5:30 PM - 8:30 PM: Paddygrass September THURSDAY, SEPTEMBER 7 5:30 - 8:30 PM: Mike & Annie THURSDAY, SEPTEMBER 21 5:30 PM - 8:30 PM: The Bourbon Jockeys
TUESDAY, OCTOBER 17 6 PM: Fall Beer Dinner FRIDAY, OCTOBER 20 (Third Ward Gallery Night) 6 PM - 8 PM: Clay Fulton SATURDAY, OCTOBER 21 (Third Ward Gallery Night) 2 PM - 4 PM: Alec Baca Combo SATURDAY, OCTOBER 28 (Boos, Barks & Brews) 1 PM - 4PM: Chazy Lüper EVENTS 2023 VISIT OUR WEBSITE BY SCANNING THE QR CODE & FOLLOW US ON SOCIAL MEDIA FOR MORE DETAILS ON OUR EVENTS #exploretastediscover @exploriumbrew exploriumbrew.com 143 W ST. PAUL AVENUE · MILWAUKEE · 414.423.1365
ON THE COVER: DINING OUTDOORS IS ELEVATED AT CAFÉ BENELUX, WITH ROOFTOP VIEWS AND A POP OF PUBLIC ART.
EVENTS 11
Gallery Night MKE, World's Largest Coffee Break, Gather: A Long Table Dinner, Third Ward Art Festival & more are all happening in the neighborhood this season.
15 QUICK BITES
The latest neighborhood news of note.
19 UNWIND RISE &
Neighborhood insiders reveal their top picks for relaxing in the Ward.
20 DINING OUT(SIDE)
Come summer, and even into fall, the Third Ward sports new flair thanks to its restaurants' alfresco settings.
STATE PARK LAKESHORE 27
A look at the popular park — then, now and moving forward.
FORWARD BLAZING
After a fiery past, the former Engine 10 firehouse has found new life as the Ascension Third Ward clinic.
GROUND NEUTRAL
Allison and Tim Nass relax into riverside living in their light and airy Third Ward condo.
9
CONTENT
FEATURED
PHOTO BY ERIC HALVERSON.
24 30
24
UPCOMING EVENTS
SUMMER 2023
GALLERY NIGHT MKE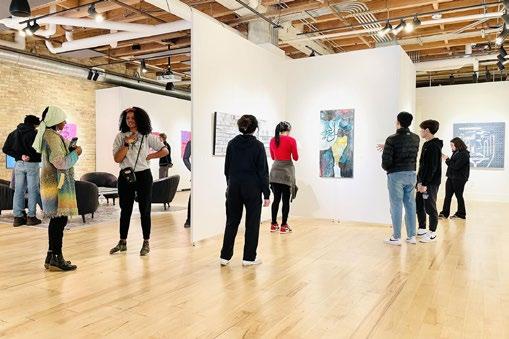 JULY 21-22 & OCTOBER 20-21
Gallery Night MKE unites downtown Milwaukee through art at 50 venues throughout the downtown Milwaukee area. Experience the city's vast creative culture while you discover local galleries, art and artists at this free, two-day art event. gallerynightmke.com
GERMAN FEST
JULY 28-30
Enjoy five stages of entertainment, the Culture Village, Marktplatz, fireworks, parade, dachshund derby und so much more at Henry Meier Festival Park. germanfest.com
THE BLOODY MARY FESTIVAL
AUGUST 12
Love Bloodies? Stop by Henry Maier Festival Park for a tasting tour with variations on the heavily garnished cocktail from restaurants and bars around the state. thebloodymaryfest.com
CELEBRATING CUISINE, CULTURE AND COMMUNITY IN THE HEART OF THE HISTORIC THIRD WARD, GATHER: A LONG TABLE DINNER WILL BE HELD AT A NEW LOCATION FOR 2023 — WHERE BUFFALO STREET MEETS THE RIVERWALK. PHOTO BY ERIC HALVERSON.
11
GALLERY NIGHT MKE
UPCOMING EVENTS | SUMMER 2023
WORLD'S LARGEST COFFEE BREAK
AUGUST 15
As part of Downtown Employee Appreciation Week, we're brewing the ultimate caffeine boost! Local coffee shops will be serving up free coffee and we'll have plenty of doughnuts and other treats to fill you up, too! It's all happening in Catalano Square, 9-10:30 a.m. historicthirdward.org
AYRE IN THE SQUARE
JULY 22, AUGUST 26
Enjoy free local music 4-8 p.m. at Catalano Square. Follow Friends of Catalano Square on Facebook to learn more!
USA TRIATHLON
AUGUST 4-6
USA Triathlon is heading back to Milwaukee's lakefront for the 2023 USA Triathlon Nationals. The new multiple-day triathlon event combines the Age Group National Championships and Youth & Junior Nationals into one combined event.
BLACK ARTS FESTIVAL
AUGUST 5
Black Arts Fest MKE celebrates the deep roots of African heritage and the creative magnificence of Black Cultural Arts. This dynamic ethnic festival, featuring art, music, poetry, fashion and more noon-10 p.m. at Henry Maier Festival Park. blackartsfestmke.com
IRISH FEST
AUGUST 17-20
The world's largest Irish music festival is four days of music, culture and craic at Henry Maier Festival Park. irishfest.com
GATHER: A LONG TABLE DINNER
AUGUST 24
Gather is an alfresco, long table dinner celebrating cuisine, culture and community in the heart of the Historic Third Ward. Featuring a variety of Third Ward restaurants and bars, as well as live entertainment. historicthirdward.org
MEXICAN FIESTA
AUGUST 25-27
Mexican Fiesta brings the sound, culture and taste of México to Milwaukee's lakefront at Henry Maier Festival Park. www.mexicanfiesta.org
12
HISTORICTHIRDWARD.ORG
MEXICAN FIESTA: PHOTO BY HCS 90 VISUALS
THIRD WARD ART FESTIVAL
SEPTEMBER 2-3
The Third Ward Art Festival returns to Broadway over Labor Day weekend. Free and open to the public, the event will showcase the work of more than 120 juried artists in a variety of mediums. amdurproductions.com/ event/2023-third-ward-art-festival
FESTA ITALIANA
SEPTEMBER 8-10
Held at the Italian Community Center parking lot, Festa features live music, cooking demos and more. Watch the Festa Italiana Facebook page for the latest updates. iccmilwaukee.com/festa-italiana
FROMM PETFEST
SEPTEMBER 23
It's your chance to party with the pets! Guests can expect dock diving, lure and agility courses, the Doggie Dash speed trial, pet-centric vendors and live entertainment. petfestmke.com
spsarchitects com
Stephen Perry Smith Architects
WE ARE HIRING! LOCATED IN THE THIRD WARD
Stephen Perry Smith Architects @spsarchitects
THIRD WARD ART FESTIVAL: PHOTO BY DAN HERDA
14
RIVERWALK COMMONS: PHOTO BY ERIC HALVERSON
QUICK BITES
THE LATEST NEIGHBORHOOD NEWS OF NOTE
By Nan Bialek and Jordan Dechambre
NEW & NOW: SPACES & PLACES
One of the newest places to enjoy a cool brew in the neighborhood this summer is the Third Ward Beer Garden at Catalano Square. Under an agreement with the Historic Third Ward Association and BID #2, Dave and Leanne Hock developed the gathering spot with summer fun in mind.
The Beer Garden features a customized, two-level container bar with a rooftop stage for musicians. You'll find a selection of craft beers, wine and select other beverages. Local acoustic solo and duo acts will provide music a few times each week during the season. Seating includes German-style picnic tables and high-top tables crafted from beer barrels.
"Like other neighborhood beer gardens around the city, this beer garden is a social gathering spot," says Leanne Hock.
"WE ARE EXCITED TO WELCOME OUR THIRD WARD NEIGHBORS AND VISITORS TO ENJOY SUMMER DAYS AND EVENINGS WITH FRIENDS AND FAMILY, COLD BEVERAGES, GREAT MUSIC AND LOTS OF GOOD CHEER. IT'S WHAT MILWAUKEE SUMMERS ARE ALL ABOUT."
The Hocks, who live in the Third Ward, have been in the beer, hospitality and events business for more than 35 years. They own and operate a large seasonal event business at Wisconsin State Fair Park and have also been involved with summertime outdoor events throughout the Milwaukee area for their entire careers.
A portion of the proceeds will benefit HTWA - Catalano Square LLC, and those funds will support improvements to Catalano Square.
The Third Ward Beer Garden is open Wednesdays to Sundays through September. Hours are 3 to 9 p.m. Wednesday-Friday, noon to 9 p.m. Saturday, and noon to 6 p.m. Sunday. thirdwardbeergarden.com
15
THE THIRD WARD BEER GARDEN IN CATALANO SQUARE OPENED IN JUNE. PHOTO BY ERIC HALVERSON.
NOW OPEN
Designer, artist and entrepreneur Brema Brema is a Milwaukee success story. Called a "designer to watch" in a "Vogue" feature story, his new Unfinished Legacy flagship store is the latest iteration of Brema's iconic streetwear brand. During an internship at the Milwaukee Art Museum, Brema learned about screen printing and began using the technique to showcase his designs on T-shirts, hoodies and vintage jeans. He quickly grew his Unfinished Legacy brand at popup events in Milwaukee and Los Angeles, and by teaching others how to make their own streetwear. The store, 201 N. Water St., is also a studio and gallery. Brema plans to stage his own pop-up events there, too. unfinishedlegacy.co
The Edison, a 5,300-square-foot neighborhood grill opened in July in the former Walburger's space at 322 N. Broadway. Open seven days a week for brunch, lunch and dinner, The Edison's new American cuisine features coal-fired butcher's cuts and seafood, as well as other classic dishes. The speakeasy-inspired bar highlights a curated selection of distilled spirits, nostalgic cocktails with a modern twist, local draft beers and an approachable wine list. edisonmke.com
Fusion Poke also opened in July, offering Hawaiian-inspired poke seven days a week at 329 N. Broadway. Choose from the signature poke bowl menu (with choices like Sumo Poke with ahi tuna and wasabi) or build your own bowl. In addition to poke, the restaurant offers ramen dishes, rice bowls, sushi, Korean chicken wings, boba tea, fruit smoothies and more.
fusionpokewi.com
CELEBRATING A MILESTONE
Tory Folliard Gallery, 233 N. Milwaukee St., is marking its 35th anniversary this year. To celebrate, the Gallery is mounting an epic 35th Anniversary Exhibition from July 15 to Sept. 9.
Owner Tory Folliard says she is excited about "celebrating this milestone with the artists who made this happen. I feel very fortunate to have had the opportunity to represent outstanding artists, work with so many wonderful clients and a very professional staff."
The blockbuster exhibition includes up to 150 original works in painting, sculpture, drawing, and photography by the Gallery's stable of artists. Tory says her focus has always been to represent top Midwest artists, the majority from Wisconsin.
"Many, such as Tom Uttech, Mark Mulhern, Fred Stonehouse, Jan Serr, Charles Munch, William Nichols, Dennis Nechvatal and James Winn have been with the gallery from 20 to 35 years," she adds. toryfolliard.com
Gibraltar, a bar and lounge owned by Milwaukee musician Evan Christian, opened in June in the former Saloon space at 131 N. Jackson St. The eclectic 2,000-foot space — adorned with colorful art and decor — features a full bar and live music in a cozy-chic atmosphere. Watch for additional activations like poetry readings, karaoke, DJs and more coming soon. Follow its journey at @gibraltarmilwaukee on Instagram.
TORY FOLLIARD GALLERY IS CELEBRATING 35 YEARS.
16
THE EDISON OPENED IN JULY; PHOTO COURTESY OF BENSON'S RESTAURANT GROUP.
experience all the third ward has to offer from your favorite all-day grand cafe Scratch breakfast, lunch & dinner award-winning bloody marys & cocktails world class curated bier lists 346 N. BROADWAY, MILWAUKEE WI 53202
ar t culture happenings Facials Sugaring Natural skin care lines vagaro com/yinhaven sage apy om 207 E Buffalo Suite 503
RISE & UNWIND
Neighborhood Insiders Reveal their Top Picks for Relaxing in the Ward
"My favorite way to unwind in the Ward is going to the Third Ward Beer Garden at Catalano Square. I love going with my coworkers and unwinding after work. The best part is being able to meet other members of our wonderful Third Ward community while enjoying new and fun beers. There's plenty of spots to sit and gather to enjoy time with friends and listen to live music."
MONICA WANG, BENSON'S RESTAURANT GROUP
"My husband and I love to take a walk along the Riverwalk — especially at sunset. It's so nice to see the kayakers and boats full of people out enjoying the water. It is incredible to have that little slice of nature right in the heart of the city. We will then loop back into the neighborhood and, on an ambitious day, maybe even walk over to Lakeshore State Park and reward ourselves with a stop at Charlies for a cocktail or beer. It's always such a good, friendly neighborhood crowd and great people watching on the sidewalk café!"
JOHN CASSANOS, KIMPTON JOURNEYMAN HOTEL
"Unwinding in the Ward is so many things. Spending an artist date with myself in Blick Art Materials rejuvenates my art senses … MOD GEN is the perfect urban general store. You can find a good book and it is a gem to explore. Bavette and Valentine Coffee are two of my favorite respites for people watching, conversation, the best food and drinks."
PAMELA ANDERSON, PAMELA ANDERSON STUDIO + GALLERY
"My favorite way to unwind in the Third Ward is to walk along the Riverwalk, wandering along the sidewalks and paths all the way to Lakeshore State Park. Then, I do a loop and head back down Broadway for some window shopping (or maybe more than just "window" shopping). I start at Milworks, then visit Broadway Paper, ModGen, Shoo and finally back to my home away from home at Lela. This is a great way for me to just let my mind wander and make room for creative thoughts and ideas."
CARRIE ARROUET, LELA BOUTIQUE
"Nothing beats a walk on the Riverwalk. Great views of the river and the beautiful historic buildings of the Ward. And it's an easy walk to one of my favorite places in the Ward – Patrick's Funky Palapa at the Milwaukee Public Market. This tiki bar is a gem of the neighborhood that instantly transmits you to a relaxing island state of mind, even in winter. Patrick and his team and the amazing food and drink always help me unwind! Go with the calamari steak or lobster roll and a margarita. You won't regret it!"
MARY SCHANNING, MILWAUKEE
INC./SUMMERFEST
WORLD FESTIVAL
19
DINING
OUT ( SIDE )
By Kristine Hansen
Come summer, and even into fall, the Third Ward sports new flair thanks to its restaurants' alfresco settings. Some are on the sidewalk, in the thick of the bustling action; others frame the water along the Riverwalk.
Whether lingering over lunch with friends, enjoying an al fresco happy hour or dining under twinkling lights after sunset, here's where to snag a table outdoors this summer.
20
PHOTO BY ERIC HALVERSON
HISTORIC APPEAL
Explorium Brewpub and Aperitivo are both located in the Cream City-brick, 1903 Pritzlaff Building. Apertivo's patio sports bright-red umbrellas and serves $6 food and drink items during its Tuesday-Friday happy hour. Gluten-removed beers are among the 24 suds poured at Explorium, known for its mouth-watering burgers and weekly specials. The brewpub hosts live-music events on its unique patio, an historic former rail-car tunnel.
RIVERWALK DINING
Watch sailboats, yachts, dinner cruises and kayakers as you enjoy a meal on the Riverwalk. Opt for tacos and $5 'ritas (the Monday-Thursday happy hour special) at Blue Bat Kitchen & Tequilaria or wind your way to Milwaukee Sail Loft, where drinks like a Sunset Margarita are paired with surf and turf: lobster rolls, fish tacos or the newto-the-menu 12-ounce New York Strip. Pier Garden at The Starling pops up for another summer with a new White Claw-battered fried fish on Fridays and a weekly happy hour.
PUP APPROVED
Riley's Social House opened in 2022 as a dog-friendly bar, both inside and out. Come for the 24 craft beers and dog-meet-dog revelry; stay for the scrumptious sammies. "Pups & Pints" is Smoke Shack's Wednesday dog-friendly happy hour, where dog owners hang on the patio enjoying Southern-style cocktails and BBQ snacks like bacon burnt ends and smoked street corn (plus treats for four-legged friends).
SIDEWALK SEATING
Many Third Ward eateries provide a sweet spot on the sidewalk to see and be seen. Bavette's sharable eats include a new chicken liver paté rendition featuring strawberry gelée. Skew Mediterranean with Onesto, a new summerperfect tuna crudo perfectly pairs with the Italian-heavy wine list. At Tre Rivali opt for the noteworthy wood-fired pizzas and their take on the hottest summer-sip, the TR Spritz (aperol, cava, ginger, lemon, rosemary and grapefruit).
At The Wicked Hop, it's a buck-off beer and wine and $2 off appetizers during the not-to-bemissed "hoppy hour."
EXPLORIUM BREWPUB | PHOTO @EXPLORIUMBREW
21
MILWAUKEE SAIL LOFT | PHOTO @MILWAUKEESAILLOFT
PARK VIEWS
Relax into sidewalk seating overlooking Catalano Square Park at Club Charlies and The Copper Turtle Brewery & Taverne. Club Charlies is a local favorite known for its mouth-watering pub food options (like The Charlies Hoagie Sammy's) and Friday Fish Fry. Or, walk next door to The Copper Turtle for local beers (brewed on site) and signature cocktails with a delicious kick. When the munchies hit, reach for a Bavarian Beast Soft Pretzel from Milwaukee Pretzel Company, or one of three varieties of pizzas.
ROOFTOP VIBES
See the neighborhood from above at The Outsider's ninth-floor perch at The Journeyman Hotel. Drinks like the new-to-the-menu Watermelon Shuga are a cool relief from summer's hot temps. Café Benelux's secondstory rooftop space serves up a taste of Europe's Benelux region (Belgium, Netherlands and Luxembourg), from burgers, mussels and Flemish poutine or moules-frites to imported beer and zero-proof mocktails. Craving something sweet? All the desserts — like salted caramel cheesecake and carrot cake — are made from scratch in house.
MARKET MUSTS
The Milwaukee Public Market is a year-round destination with plenty of options to dine outside. St. Paul Fish Company's palapa injects a tropical vibe with the best-selling St. Paul Lobster Roll and covetable Bloody Mary's served with a lobster claw. At the weekends-only Draft Patio along St. Paul Avenue, kick back with beer from The Draft & Vessel's beer truck. Food is available to-go from all inside vendors, and plentiful tables abound for sitting back and watching the world go by.
WORLDLY FLAVORS
Step into global culture without leaving the Third Ward at Cavas, where the Spain-inspired dinner menu dances from empanadas to a hearty paella, with glasses of owner Ana's sangria a perennial order. Dandan is an award-winning local favorite where you can enjoy Chinese-inspired dishes like the must-try kimchee pancakes, with a garden atmosphere and twinkling lights casting a soft, romantic glow above. Or try modern Indian at Saffron, flaunting incredible river views. Its new small plates menu's dynamite shrimp tawa taco is a perfect match with refreshing cocktails like the lychee gin and tonic.
22
THE OUTSIDER | PHOTO @OUTSIDERROOFTOP
CLUB CHARLIES | PHOTO BY ERIC HALVERSON
WE DRINK OUR MEALS
GOT YOUR FILL OF FOOD? STOP BY THESE COFFEE, COCKTAILS, WINE OR BEER HOTSPOTS WITH ALL THE SUMMER PATIO VIBES …
2A WINE MERCHANTS
577 E. Erie St.
CAMP BAR
525 E. Menomonee St.
COLECTIVO COFFEE
223 E. St. Paul Ave.
LIKEWISE COFFEE
232 E. Erie St.
THIRD WARD BEER GARDEN
Catalano Square (Broadway at Menomonee)
TIED HOUSE
124 N. Water St.
VALENTINE COFFEE CO. 189 N. Milwaukee St.
VINO THIRD WARD 219 E. Erie St.
WIZARD WORKS BREWING 231 E. Buffalo St.
TIED HOUSE | PHOTO @TIEDHOUSEMKE
LAKESHORE STATE PARK
THEN, NOW AND MOVING FORWARD
By Laurie Arendt
Photography by Eric Halverson
To call Lakeshore State Park one of the state's unique spaces is, in many ways, an understatement. A committed group of volunteers, the Department of Natural Resources, and Mother Nature have all worked together to transform a manmade pile of rocky debris into a lakeside prairie that hosts more than 480,000 visitors annually.
Born from the limestone and dolomite borings of Milwaukee's '70s-era Deep Tunnel project, and later topsoil from the reconstruction of the Marquette Interchange, Lakeshore State Park is Wisconsin's only urban state park. Its nearly 22 acres of open space includes walking trails, a watercraft beach, fishing areas and boat slips. It also connects to the Hank Aaron and Oak Leaf trails, which provide a convenient connecting point for active Third Ward residents to explore Milwaukee and beyond.
This space is unique on many levels, and its evolution is ongoing, says Dave Wenstrup, president of Friends of Lakeshore State Park, a non-profit organization that partners with the DNR to support this urban oasis. From raising funds to getting their hands in the dirt, Friends members are engaged on multiple levels.
According to Wenstrup, successful management of this park balances the needs of all visitors, from those with feathers, fins and four legs to two-legged and rollerbladed.
24
"Managing user interests and supporting wildlife is always a balancing act; it's the primary reason that visitors see a mix of mowed turf areas and prairie," he says. "If managed solely for habitat and supporting wildlife, the prairies would be expanded until no turf remained. If managed solely for recreational use, the prairies would diminish and turf would take their place."
In short, decisions are made by park staff with consideration of the impacts to both people and habitat in all management actions. While there are mowed turf areas, significant thought fuels the continued development of the site's prairies and reeded areas for wildlife. Volunteers help with the planting and maintenance tasks, which helps maintain the park's ecosystem.
Its role within the Milwaukee community also is a priority. It provides an easily accessible natural area for people to enjoy close to downtown and hosts special events, such as the Dragon Boat Festival and USA Triathlon. The Friends of Lakeshore State Park also host events onsite, such as Brunch By the Beach, which offers food trucks, music and a chance for people to come together and enjoy the lakefront park together.
"LAKESHORE STATE PARK PLAYS AN IMPORTANT ROLE IN EDUCATION AND EQUITY," ADDS WENSTRUP. "THE DNR PARTNERS WITH MPS, MMSD AND OTHER ORGANIZATIONS TO DELIVER 125 + EDUCATION PROGRAMS FOR KIDS, MANY WHO COME FROM UNDERSERVED PARTS OF THE CITY."
Although the decades-old park plan originally called for on-site facilities, the project lacked funding and a building was never constructed. The lack of restrooms, water and a facility has not hampered the park's popularity — but it remains a needed enhancement. The Friends of Lakeshore State Park are focused on renewed efforts to build a Visitor Center, a long-planned project that was gaining traction prior to the pandemic but was once again postponed.
"About 10 years ago, our Friends group started to take on this project," says Wenstrup, who says a TKWA-designed facility was specifically created
for integrating into the lakefront environment. "Now the same community members who heard how important this project is to Milwaukee and the surrounding area are again beginning to move ahead. We've been confirming project support, and thoughtfully considering the plan to assess if needs have changed since the original planning pre-Covid."
In addition to needed restroom facilities, the Center would increase access to environmental education programs and improve access to nature for families and individuals of all abilities and backgrounds, says Wenstrup.
In the meantime, Lakeshore State Park will continue to be the gem on the shore, a welcome, natural space for Third Ward residents and visitors to enjoy the best nature has to offer.
Visiting the Park this summer? Scan this code for a full list of events or to become a Friend of Lakeshore State Park, or visit friendslsp.org.
25
(TOP) A RENDERING BY TKWA OF A PROPOSED NEW VISITOR CENTER AT LAKESHORE STATE PARK; DAVE WENSTRUP, PRESIDENT OF FRIENDS OF LAKESHORE STATE PARK.
Sundays @ 10:00 a.m. 2nd Floor of the Historic Pritzlaff Building 313 North Plankinton Avenue, #207 Milwaukee, WI 53203 www.StEdmundsMKE.org info@StEdmundsMKE.org Join us! Historic & Traditional Worship in Milwaukee's Third Ward An Ancient Faith for Modern Times St.Edmund's MILWAUKEE – THIRD WARD
BLAZING FORWARD
By Bobby Tanzilo of OnMilwaukee.com
Photography by Eric Halverson; historical photography provided by Milwaukee Fire Historical Society
AFTER A FIERY PAST, THE FORMER ENGINE 10 FIREHOUSE HAS FOUND NEW LIFE AS THE ASCENSION THIRD WARD CLINIC
By Nan Bialek
When the Third Ward fire destroyed much of the neighborhood in 1892, the six-year-old Engine 10 firehouse on Broadway earned the dubious distinction of being the only Milwaukee firehouse to be consumed by flames. Its successor, designed by firefighter-turned-architect Sebastian Brand, rose like a phoenix on the same site (174 N. Broadway), the year after the fire.
Recently, that long-decommissioned firehouse reinvented itself as an Ascension Medical Group Wisconsin health clinic. The former equipment bay behind the big garage door is now a roomy reception area. The consultation rooms, lab, doctors' offices and other facilities are located in an attached former Phoenix Knitting Works building. Other services – including a walk-in urgent care and general surgery –are also available at the 11,000-square-foot clinic, which opened in 2020.
27
A WATCHFUL EYE
Even though firemen haven't occupied the old Engine Company No. 10 quarters at 176 N. Broadway since 1949, the site was home to the company from its inception in 1886. And it remains clear that this lovely three-story red brick building was a firehouse.
That's due in part to the bronze sculpture of a seated firefighter and his trusty canine companion seated on a bench. Artist Michael Capser created "Engine Company No. 10" in 1990 at the behest of Thomas Wamser, whose Beck Box and Label Company acquired the building in 1959 and occupied it for decades.
Some say the firefighter is watching for potential fires, though in the early days that vigilance would've been kept from the top of the long-gone tower on the roof. The sculpture has become a favorite Third Ward photo spot, and occasionally folks will sit on the fireman's lap and say "cheese."
"WITH THE HISTORY OF THIS BUILDING AND IT BEING A PLACE WHERE PEOPLE CAN COME AND BE HELPED," SAYS DR. JESSICA LENAGHAN, A FAMILY MEDICINE DOCTOR AT THE THIRD WARD CLINIC. "IT'S REALLY COOL TO CONTINUE THE TRADITION OF FIREFIGHTERS' MEDICAL CARE HERE."
The firehouse – the upper floors of which have separate users – served the neighborhood for 56 years as home to Engine 10.
During its run it was also quarters for Engine 4 in the 1920s and Water Tower 1 from 1921 until 1949.
In 1949, Engine 10 was moved, the Water Tower completely rebuilt and relocated, and the firehouse converted to storage for a decade. Then the City of Milwaukee listed the building for sale and it was purchased by the Beck Box and Label Company, which occupied it for many years. In 1968, the firehouse served as a stand-in for turnof-the-century Chicago in the Brian Keith film "Gaily, Galy."
By the 1990s, Beck CEO Thomas Wamser had overseen the renovation of the building – which had served as a loading dock for the company's larger building to the north – and was using the first floor as a showplace for his classic car collection. After Beck moved out of the neighborhood, Oregon-based Pendleton Woolen Mills opened a retail store where fire trucks once parked. The store closed in 2019, and Ascension
DR. JESSICA LENAGHAN
stepped in, tapping Eppstein Uhen Architects to design a more than $7 million renovation.
Because the building is listed on the National Register of Historic Places as part of the Historic Third Ward Historic District, the exterior – which had already been restored – could not be touched. Inside, very little of the firehouse remained, beyond the beautiful staircase that survives but no longer opens to the second floor, according to EUA Senior Design Architect David Groth.
"Someone before us had put in the coffered ceiling that runs through that whole space and it was a really dark wood — kind of dated — but we did preserve it and just painted it white," Groth recalls. "We also exposed the cream city brick that's on some of the inside walls, so now when you come into that space, it's got a little more of a Milwaukee feel to it."
Even though the place has changed dramatically since the days of Dalmations and brass fireman's poles, it does still manage to feel like a firehouse. The vintage Milwaukee Fire Department photos in the reception area add a nice touch of history. 1. 2. 3.
3 FAST FACTS
The firehouse once had a tower – now long-gone – projecting above the roof line. In the old days these towers served dual purposes, serving both as a facility for hanging wet hoses to prevent rot and as a lookout for fires.
Before Engine 10 was commissioned in 1886, the Third Ward didn't have a fire company of its own. The neighborhood relied instead on Engine 3 and Truck 2, stationed on 1st and Virginia in Walker's Point and, if the fire was near the water, the fireboat.
When the Broadway firehouse was closed in 1949, Engine 10 was relocated temporarily to Station 1 on Broadway and Wells Street until its new quarters at 5600 W. Oklahoma Ave. were completed. Engine 10 continues to operate out of that station today.
GROUND NEUTRAL
ALLISON AND TIM NASS RELAX INTO RIVERSIDE LIVING IN THEIR LIGHT AND AIRY THIRD WARD CONDO
By Nan Bialek
When they moved to Milwaukee from Wausau five years ago, Allison and Tim Nass knew they wanted to live in the heart of the city. Renting an apartment in the 7Seventy7 building for two years, they took their time getting to know the area before investing in their next home.
"HAVING LIVED IN A SMALLER COMMUNITY FOR 25 YEARS, WE WERE EXCITED FOR CITY LIVING," ALLISON NOTES.
When they found a three-bedroom condo in the Third Ward's River Renaissance building, the search was over. The couple fell in love with the space, flooded with natural light — on one of the liveliest corners in the Third Ward.
30
Photography by Eric Halverson
"THERE ARE LOTS OF WINDOWS AND WATER VIEWS FROM NEARLY EVERY ROOM," SAYS ALLISON. "WE ALSO WANTED SOME OUTDOOR SPACE. THIS CONDO HAS THREE BALCONIES AND A PATIO ON THE BUILDING'S COURTYARD. IT WAS THE PERFECT FIT FOR US."
Allison credits the previous owners for the light, neutral finishes throughout the space. They even bought a few of the prior owner's furniture pieces. She adds her own touches and changes some of the décor details from season to season.
A favorite spot in the condo is the south living area, filled with daytime sunlight and its night-time view of the colorful Hoan Bridge. Tim's favorite hangout is a cozy room with spectacular sunset views and a bar named Tubby's, which is his nickname.
The Third Ward is also a spot-on match for the Nass family's active lifestyle. They enjoy Gallery Nights, Summerfest, the Milwaukee Public Market, the Ward's many outstanding bars and restaurants, the Riverwalk, playing pickleball and the new Catalano Square Beer Garden, all just steps away from their home.
Their bulldog, the lovely Lola, is a Third Ward fan, too.
"She spends hours sunning on our southernfacing balconies and people-watching over the Riverwalk," says Allison. "Lola loves city living."
Nothing says summer in Milwaukee like dining al fresco! The Pier Garden pop-up restaurant at The Starling is open May-Oct
This Third Ward wedding venue is right on the riverfront with romantic modern touches throughout The space boasts a large botanical moss wall and floor to ceiling windows that face the water
Pier Garden is known for amazing cocktails, free Tuesday night bingo, and Wednesday White Claw Fish Fry's by Tall Guy and a Grill!
The Starling hosts up to 200 guests, offers full bar services options and catering by Tall Guy and a Grill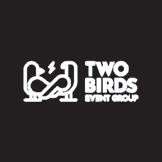 The Starling is currently booking weddings for the 2023-2024 season and is offering t ours of the space to inquiring couples through the form on their website
AT THE AVE Gallery Hours: Tuesday–Saturday, 11 a.m.–5 p.m. Gallery at The Ave 301 W Wisconsin Ave, Suite 104 Milwaukee, WI 53203 Visit galleryattheave.miad.edu R i v e r w a l k s i d e o f 1 0 2 N W a t e r S t w w w t h e s t a r l i n g m k e c o m
Lindsay Stayton Photography
My Lemonade Photography
THE SCENE
There's always something happening in the Historic Third Ward. The best way to stay in the know? Become a Historic Third Ward Association (HTWA) member!
From exclusive member perks to members-only events and key communication that keeps you up to date on new business openings, neighborhood news and so much more, membership for residents and businesses is your inside access.
Scan the QR code or visit htwa.wildapricot.org/join-us to enjoy the benefits of membership today!
1. Nearly 200 HTWA members mixed and mingled at the 2023 Annual Meeting, held in April at The Journeyman Hotel.
Pic 1: HTWA Board President Joe Goode of Laffey, Leitner & Goode, and Paul Schwartz, Executive Director of the Milwaukee Public Market and BID #2.
Pic 2: Kristen Nissen of Lela; Carrie Arrouet, HTWA board
member and owner of Lela; and Tracey Wadsworth, resident and HTWA board member.
2. The modern Formlabs office space in the Mercantile building was showcased during an HTWA members-only Coffee Talk in January.
3. The first HTWAccess Master Class in Social Media Marketing was held in June at the Milwaukee Public Market. The free, members-only event featured a panel of social media experts, including (left to right) Ina Li of Visit Milwaukee; Monique Cunningham of the Milwaukee Public Market; Jordan Dechambre of the HTWA; Ken Leiviska of Boelter + Lincoln; and Jason Meyer of Milworks.
4. More than 50 HTWA members gathered for a March Resident Affinity Meeting, held at Onesto. Executive Director Jim Plaisted led the discussion that highlighted neighborhood news, events and information.
5. HTWA members enjoyed wine specials and an early look at the Spring 2023 issue of THREE magazine at Vino Third Ward in March. Pictured (left to right): HTWA members Zach Nimsgern, Amy Baisden, Joel Baisden, Naomi Dolohanty, Chris Lillie and HTWA Board Member Danielle Fuentes.
1.
2.
4.
5.
35
3.
josephpropertydevelopment.com 414.988.7883 OFFICE | RETAIL | RESTAURANTS C O M M E R C I A L R E A L E S T A T E HIGH-END WORK LIFE BEST LOCATIONS milwaukeeluxuryapartments.com THREE MAGAZINE HISTORIC THIRD WARD ASSOCIATION 525 EAST CHICAGO ST. MILWAUKEE, WI 53202 414.273.1173 | HISTORICTHIRDWARD.ORG Presorted Standard U.S. Postage PAID Milwaukee WI Permit No. 2544