VOL 30 NOVEMBER 2022
M
A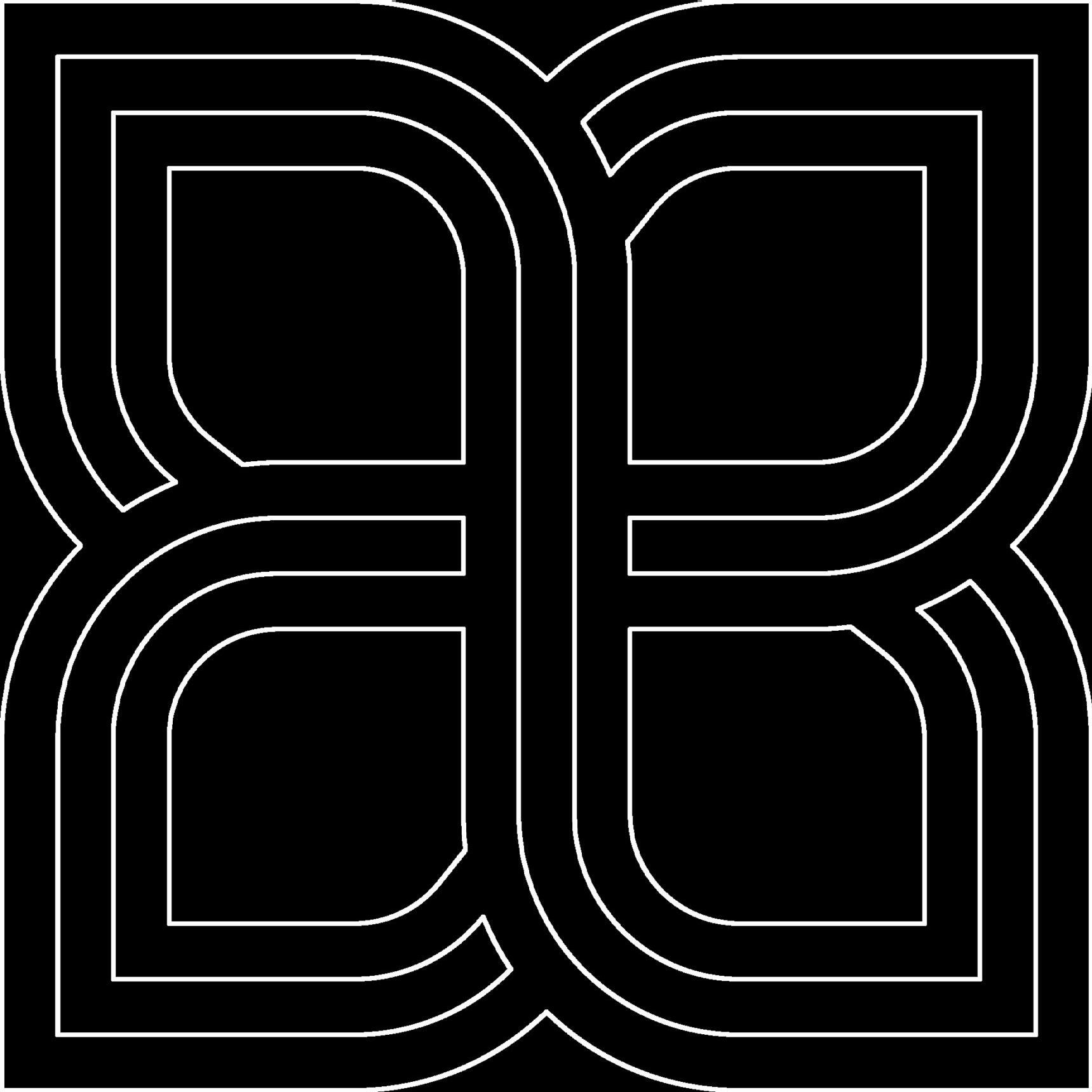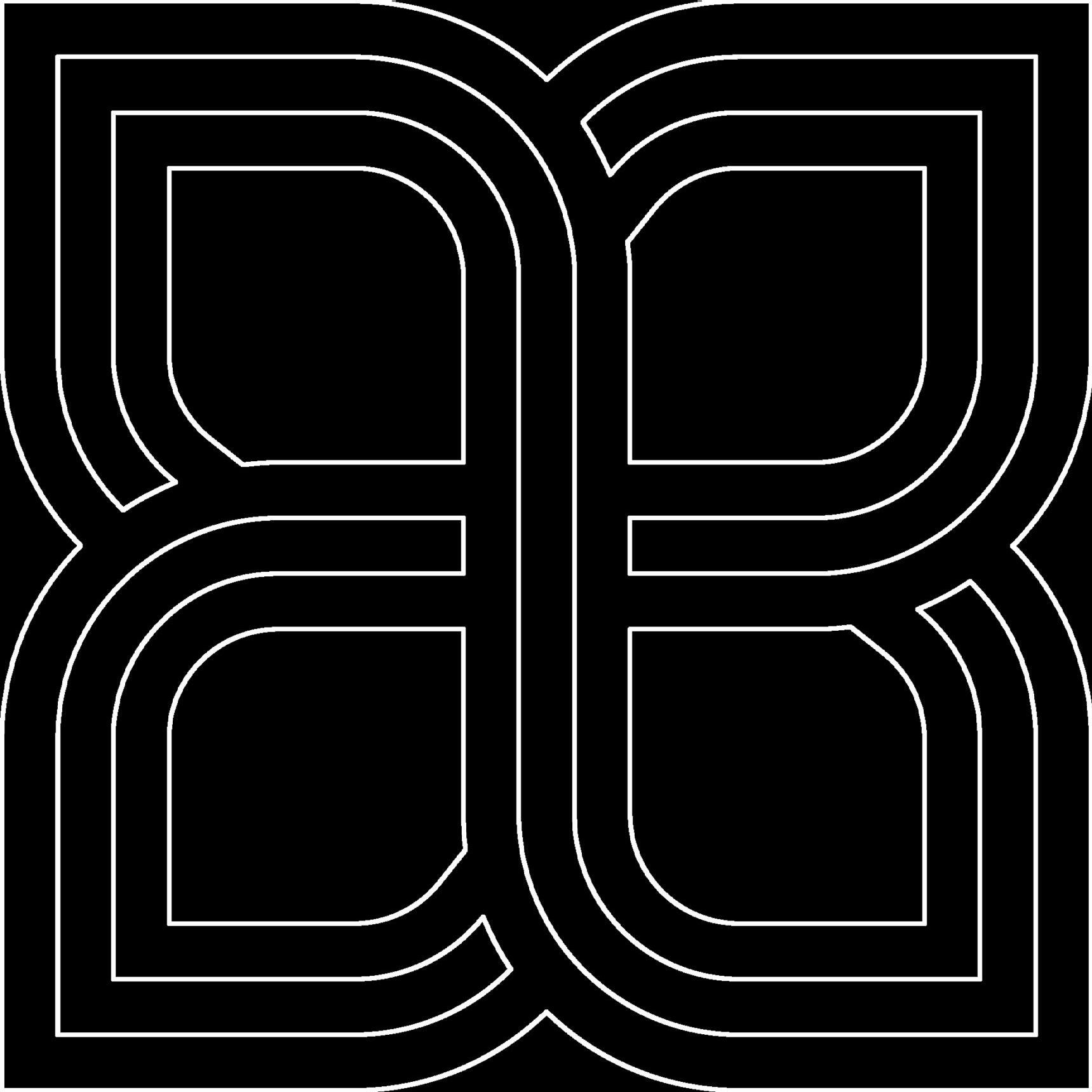 A T S U
E R M A S U R G E R Y
R M A T O L O G Y
R
+ HAIR TRANSPLANTS + BOTOX & FILLER + SKIN RESURFACING + SKIN TIGHTENING + SKIN BRIGHTENING + BODY CONTOURING + FAT REDUCTION E D
O N T O N ' S P R E M I E R D E
& L A S E R S K I N C A R E C E N T
E N
K
I D
(780) 482-1414 @nakatsuiderm nakatsuiderm.com
TREATMENTS DRIVEN BY PRECISION, SAFETY & RESULTS.
NOW WORLDWIDE IN 30 COUNTRIES ADV ERTIS E W ITH US TO DAY HEL LO@ MODERNLUX URIA .COM | PHONE 780-906-7235
Highlights
Note
"If you want new ideas, read old books" – Editor's Note 8
Profile
Zee and the people's café business – Remedy Café and the community around it 10
Fashion
Thoughtful luxuries to add sparkle in your holiday season 16
Auto
Porsche Centre Edmonton reopens their state of the art facility 30
Cusine
The highly addictive flavours of El Corazon 36
Drinks
Treat yourself this winter with the smooth and soft tastes of Cognac 42
Art
Shawn Mackey – finding a way to go back to his favourite place through his art 46
- 5November 2022
PUBLISHED BY MODERN LUXURIA LTD.
FOUNDER
Elsa Amorim EDITOR-IN-CHIEF
Jelena Bojic
MANAGING EDITOR
Beryl Bacchus
GRAPHIC DESIGNER
Brandy Belitsky
COPY EDITOR
Lucie Oosterveld
BRAND AMBASSADOR Gordana Bosiocic
By Emily Welz
CONTRIBUTORS
Megan Albu
Brandy Belitsky
Mona Butler
Twyla Campbell
Marcia J. Hamm
Tom Sedens
Emily Welz
Modern Luxuria is a digital magazine and is published monthly.
For subscription inquiries email: hello@modernluxuria.com
No part of this magazine, including text, photographs, illustrations, advertising layouts or other graphics may be reproduced in any way without the prior written consent of the publisher. Modern Luxuria Magazine is not responsible for loss, damage or any other injury to unsolicited manuscripts, unsolicited artwork (including but not limited to drawings, photographs, or transparencies) or any unsolicited material.
By accepting and publishing advertisements, Modern Luxuria Magazine is in no way endorsing or guaranteeing the quality of service or product with those advertisements.
Thank you
VOL 30 NOVEMBER 2022 COVER Photo
Beryl Bacchus Managing Editor
Beryl Bacchus has had an extensive career with over 20 years in the fashion, events and entertainment worlds. Spending time in Montreal, Toronto and New York, she moved to Edmonton just over a decade ago and is excited to bring her passion for community to Modern Luxuria Magazine and help showcase the talent and vibrancy of Edmonton from a fresh perspective.
Contributors
Twyla Campbell is a freelance writer and food columnist for CBC Radio (Edmonton). She is a seasoned traveler who seeks unique destinations both local and abroad. A proud supporter of Canadian wine and sustainable food producers, Twyla is a regularly sought food panelist and judge for culinary competitions in Canada.
Nev Ostoin is a lover of the outdoors, and winter being her favourite season makes her a perfect fit in Edmonton. Her passion is capturing every-day moments around the city, obsessing over perfectly framing each shot. Nev's favourite transportation method is her bike, and she can be found enjoying coffee at Kaffa or a good glass of wine at Rosso. Her photography focus is always on and the camera is always within arm's reach.
Mona Rose Butler, originally from Vancouver, brings with her to Edmonton a background in lifestyle writing within the luxury realm. When not working or training for her next strongman competition, she can be found exploring the restaurants and coffee shops of Edmonton or taking her dog, Pixel, on adventures.
Marcia J. Hamm is a lover of all things wine, but is especially passionate about Italy's native grape varieties. She is a WSET diploma holder, an Italian Wine Scholar and one of only 15 Italian Wine Experts In the world through the Vinitaly international Academy (VIA). Marcia also loves to sing, ride her bicycle, have dinner parties and relax on the patio.
Emily Welz is an internationally published photographer and stylist. Before running her photography studio full-time, she worked in media communications and literacy advocacy. Her passion for storytelling inevitably led her to pursuing photography, creative direction, modelling, styling, and set design.
Tom Sedens is a husband, father of 3, lover of pie and a world traveler that has explored over 50 countries. He is an accredited member of AJAC (Automobile Journalists Association of Canada) who loves driving anything, anytime, anywhere.
- 7November 2022
Editor's Note
"If you want new ideas, read old books," said a wise man once. This becomes apparent when you talk to people like Zee, who was an entrepreneur, an innovator, a revitalizer of our downtown, and a kind man, before all those things became trends. We were inspired by the conversation; not only does Zee have a successful business and family life, he is also a man who approaches everything with kindness and treats everyone like family. For real. After chatting with him for an hour, I felt like we'd been friends forever, and I could text him tomorrow to ask for advice. His ability to make you feel 'seen' is likely behind all that success, and I am reminded that when we wonder what the future and new trends will look like, we don't need to look far. Our own examples of prosperity are right here, all we have to do is hear their stories, and get inspired.
INnine weeks, we'll be celebrating the arrival of 2023. Those words sound a bit surreal, especially since we've been through a lot – a pandemic that significantly changed the way we live, a war that impacted (and continues to do so) the whole world, and many other events, some better than others.
Over the past few months, we've been attending events that discussed what the future will look like, with the tech sector being in a consistent growth trend, allowing people to approach work and businesses very differently. When we reflect on the past few years, it seems like the way we live drastically changed, and will likely continue to do so. So how do we prepare for the future?
This edition also brings you a review of El Corazon, a restaurant in the new West Glenora Block, that brings us a transformational experience of Latin American cuisine, from cocktails, to main courses, to desserts. It's a must-visit spot, especially when you're looking for an escape during the cold days.
Holiday events are coming our way, and our fashion gift guide brings you some dazzling ideas for thoughtful luxuries, whether they are gifts to yourself or to others.
Enjoy the November edition, and let's get excited about welcoming '23 soon!
- 8www.modernluxuria.com
— Jelena
780 428 6565 | WWW.MOUSTARAH.COM
- 10www.modernluxuria.com
WORDS BY JELENA BOJIC PHOGRAPHY SUPPLIED
Entrepreneurial Spirit, Innovation and Community
Zee and the people's café business
A conversation with Sohail "Zee" Zaidi is like having one of Remedy Café's signature drinks, Kashmiri Chai: refreshing, comforting, bold and sweet.
This man, Edmonton's home grown entrepreneur and innovator, downtown revitalizer, community builder and world traveler has many stories to tell, and each is better than the last. But they all have one thread in common: his life, work and stories revolve around community and kindness.
- 11November 2022
"I came as an immigrant to New York. My journey was long, from Pakistan to Singapore, to Poland, Germany, then New York. There, I used to drive a cab for 11 years, and one day at work, I met my wife, and she said she wanted to marry me. She was visiting New York after her graduation, and we met there, and that's the best thing that ever happened to me. It was like winning the lottery."
After moving to Edmonton, Zee bought a small coffee shop called Remedy in the Garneau neigbourhood back in the year 2000. Without any experience in running a coffee shop, he started thinking about implementing changes to improve the business, and while at work, he made himself a rice and lentils dish. One customer noticed it and asked if it could be made for customers, and that's when Zee decided to use his passion and talent for cooking to expand the business offerings.
The success was coming as Remedy was becoming undeniably one of the most unique coffee shops in the city, building its own community around it. Zee compares that to a tree trunk, as it requires a lot of hard work, but the results are delightful. "A tree trunk is never beautiful. But the branches are. My customers are my branches."
A genuine and kind-hearted person, Zee has a soft spot for those with developmental disabilities, and feels that it's the responsibility of a society to care for them in the best possible way. That's why his company hires people that have disabilities, without anyone on staff knowing, and they always fit in well. Remedy's door is open to all, and that's one of the company rules. If someone comes in and doesn't buy anything, he still wants them to feel at home, sit down, relax, and warm up. The internet has always been free for anyone that comes in.
Growing up in a family of thirteen siblings, everyone had to learn to cook. Zee used that experience, along with a passion and love for healthy, good food, to create an attractive new menu, and that's how modern Remedy was born.
"At that time, vegan and gluten free diets were slowly starting to become popular. Then I added the chai; we were the first ones to start almond milk beverages, and then brought on other kinds of milk, and that was a huge hit."
The space vibrates with calm, positive energy, and that's why all the locations are always busy, any time of day or night. "It's the people's café, it's not mine," Zee says with a big smile. Recently, their focus has been on hiring Ukrainian newcomers.
Running 11 locations changed his life significantly. With great power comes great responsibility, and Zee knows that. His employees are his number one strength; he treats them like family, and that's why they stick around, in some cases for decades.
- 12www.modernluxuria.com
- 13November 2022
- 14www.modernluxuria.com
In 22 years of business, and expanding to 11 stores, Zee has learned a lot. "I think it's important to keep looking forward. If you move forward, people come with you. Don't go back. Keep going. My wife is a major part of the success, she's the head of HR, or as we call her, "Stacy the Super Boss". Working with a spouse has been a blessing. She quit her nursing job to join me, and we've been working together ever since."
As someone who has built one of Edmonton's most recognized local brands, I wondered what advice Zee had for other entrepreneurs.
"It's the best place to raise a family. Yes, the winters are cold, but we have the best fresh water. You have to look at positives. It's also a great city to have a business, and it is becoming better every year. Both of my sons are involved in the business and help; one is a barista and the other one is a delivery guy." Another characteristic of the Remedy brand is the fact that they're open late, and this is especially great to see in the downtown area, since so many other places close early.
"Be honest with your customers. One day, our store on 124th Street had a problem with debit terminals and couldn't accept any credit cards. When the store manager called me, I said, 'Let's do this my way, just write the customer's name down and the total, and ask them to come back another day to pay.' At the end of the day, the total was well over $5,000. The next day, the manager called me and said everyone came back to pay. And the tips were great. That tells you how people appreciate honesty, and how that builds loyalty…and that's how you build a community."
Having lived in so many cities around the world, I wanted to know what he likes about Edmonton.
"This is a place where you won't be rushed. I always talk to the mayor and city councillors about the fact that we should make downtown more welcoming by being open late, so people can find a safe and inviting environment in our downtown and come out more often. If we're charging the rents that we do, let's make it a place with lots of life and energy."
Top three luxuries for Zee?
"Nice clothes. I love wearing good quality clothes and shoes. A Kashmiri Chai, with rose petals and pistachios give it a luxurious look and texture. And finally, travelling with Stacy and the boys."
WWW.REMEDYCAFE.CA
- 15November 2022
Make the Season Sparkle with Modern Luxuria's Holiday Gift Guide 2022
It's Christmas time and Modern Luxuria is decking our pages with dazzling gift ideas and thoughtful luxuries to compliment your holiday giving list.
PHOTOGRAPHY SUPPLIED
1 2 7 9 10 8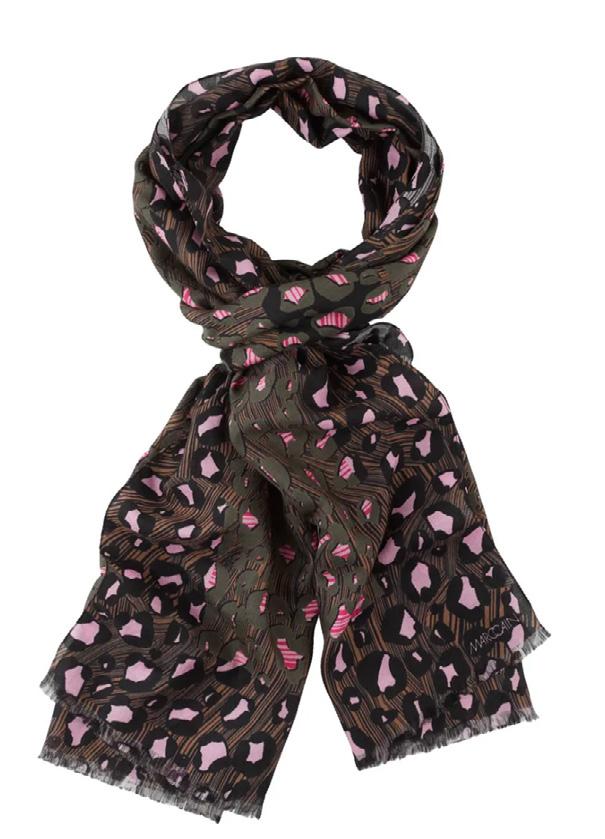 3 5 6 4 1. Metallic Shimmer Top Bamboo Ballroom 6. Marc Cain Leopard Cotton Silk Scarf Blus 2. Ganni - Tiger's Eye Diamond Belt Shades Of Grey 7. Chanel 22A Leather Riding Boots Blogger Armoire 3. Zilch - Long Coatigan - Burgundy Shop Harrow 8. Shona Joy Plunged Midi Dress in Forest Shades of Grey Boutique 4. Gucci - Malaga Slingback White Pump Blogger Armoire 9. InWear Cumo Recycled Wool Skirt C'est Sera 5. Hermes - Bride de Cour Twilly Blogger Armoire 10. ICHI Jamila Leather Gloves C'est Cera
1 2 3 8 9 10
1. ETON Jacquard Paisley Evening Silk Bow Tie Harry Rosen 6. Stenströms Paisley Print Shirt Henry Singer 2. ETON Floral Silk Tie Henry Singer 7. Marquess Swordfish Ozzy Slip-On Shoe Fluevog 3. Versace Jeans Couture Reversible Belt Harry Rosen 8. Canada Goose Chateau Parka Black Label Henry Singer 4. Emporio Armani Green Turtleneck Sweater Simons 9. Hestra Peccary Gloves Henry Singer 5. Kiton Casual Five-Pocket Pants Henry Singer 10. Gala Green Wool Dress Pant Mr. Derk 4 5 6 7
1. Moschino Glossy
Cuffs
Silk
Blouse, Simons
6. Purple
Sequin Dress Bamboo Ballroom
2. AS 98 Juniper Leather Boot Blus 7. LV Initiales 30 MM Monogram Belt Blogger Armoire 3. Max
Mara
Weekend Reversible Rail
Coat
Blus 8. Dorothee Schumacher
Merino Pullover Blus
4. Mauritius Reanon Leather
Jacket Shop Harrow
9. Saint
Tropez Pen Pant Leopard Shop Harrow
5.
Acne Studios Narrow
Wool Scarf
Simons
10.
Veronica Beard Delara Top Blus
1 2 3 8 9 10
4 5 6 7
1. Organic Cotton Sweatpants Harry Rosen 6. ETON Double Print Pocket Square Henry Singer 2. ETRO Paisley Print Jacket Henry Singer 7. Zegna Zip Collar Signature Sweatshirt Simons 3. Marcoliani Golf Mid Calf Socks Henry Singer 8. ETON Contemporary Fit - Paisley Shirt Henry Singer 4. Anderson Tan Grain Chicago Screw Belt Mr. Derk 9. Eton Jersey T-shirt Harry Rosen 5. Zegna Tan Triple Stitch sneakers Simons 10. Tom Ford Technical Sartorial Jacket Harry Rosen 1 2 89 10
3 4 5 67
1. Miss Molly Bag Fluevog 4. SOG Soft Classic Cashmere Scarf Shades of Grey Boutique 2. Toni superwide ribbed hoops Bamboo Ballroom 8. Coco Chanel Eau de Parfum The Bay, Kingsway 3. Blue Croc Jewellery Case Bamboo Ballroom 7. Lucky Buddha Bracelet, Mashan Jade Stone Epico Designs 5. Illume Coconut Milk Mango Roll on Perfume Shop Harrow 10. Ami Reptile Pattern Leather Wallet Simons 6. Ganni Banner East West Tote in Tannin Shades of Grey Boutique 9. Sjaaks Vegan Peppermint Bark Shop HarrowACCESSORIES 1 2 3 8
4 5 9 10 7 6
1 2 3 7 9 10 6
1. Libertine Fin de Siecle Eau de Parfum Mr. Derk 4. Truefitt & Hill Razor Set Eddie's Menswear 2. Educated Beards Beard Wash Harry Rosen 8. Tateossian Diamond Giza Cylinder Cufflinks Harry Rosen 3. Paul Smith Striped Pocket iPhone 13 Case Simons 7. Mens Society Off To The Gym Kit Henry Singer 5. Tiger of Sweden Brown Leather Travel Bag Mr. Derk 10. Interlocking Rings Necklace - Stainless Steel Epico Designs 6. Peter Monrad Craft Beer Design Simons 9. Captain Fawcett Maharajah Moustache Wax Harry Rosen 4 8 5 ACCESSORIES
Experience
- 30www.modernluxuria.com The New Porsche Centre Edmonton
A stunning new space combining heritage, passion and the future
WORDS TOM SEDENS PHOTOGRAPHY SUPPLIED
After four-and-a-half years of planning and construction, held up by the global pandemic, Porsche Centre Edmonton has opened their incredible, state-of-the-art facility at 18125 Stony Plain Road.
Every facet of the Centre's operations has been given considerable thought to ensure it reflects Porsche's commitment to perfection, as well as allowing the dealership and its staff to accommodate visitors at every turn in the customer experience.
- 31November 2022
At 49,579 sq.ft. (an increase of over 30,000 sq.ft.!), Porsche Centre Edmonton can now comfortably display 22 vehicles in the expansive showroom versus the previous boutique-like space that allowed for perhaps 7 at most.
But this is not just a bigger space. It is augmented by massive exposed pillars from the floor to the soaring ceiling high above. A Light Dome in the showroom brilliantly illuminates one particular vehicle and stays on at night so you can see into the showroom as you drive by, and giant screens project Porsche-produced lifestyle content.
All of that can be done - and more. The bespoke experience of ordering your very own Porsche starts here and it knows no limits. If you can dream it, Porsche will build it.
You'll also happen upon the Porsche Lifestyle store where you can shop for mugs, kids' toys, keychains, clothes (there's even a fitting room!) and everything in between when it comes to genuine Porsche accessories. You'll even find high-end Rimowa luggage, available in Porsche paint colours like the stunning Guards Red.
You'll find a Tequipment display, which allows for the introduction of Porsche's bespoke car accessoriessuch as roof racks, bike mounts, roof-top boxes jointly developed by Porsche and Thule, and detail and car care products. Parked atop a raised platform with glass tiles is a current Porsche model, outfitted to show off some of the available equipment and surrounded by further displays.
One side of the showroom has a separate Fitting Lounge. Here is where you can customize literally almost any part, inside and out, of your new Porsche. Want to pick a unique colour for your leather seats? Want your door sills to be in a different material, or even be personalized for you? Want certain panels of your vehicle to be painted a different colour?
When your Porsche is ready, the VIP treatment continues in the Delivery Bay - a special private lounge where customers are introduced to their new ride, which has been detailed inside and out. It is presented with a huge red bow and is spectacularly lit by light boxes above. Here you can sit and stare at your beautiful vehicle, you can get a tour of all that it is capable of by your sales representative, and then get in and drive it out of the dealership to its new home.
The unparalleled customer experience does not end when you drive away with your new Porsche. When you bring your vehicle back for service appointments, you can relax in two side-by-side customer lounges.
- 32www.modernluxuria.com
- 33November 2022
One features a spacious, comfortable area with a full view of the service bays through unobstructed windows. The leather couches offer a place to sit, watch something on the big-screen TV and drop your device on one of the wireless chargers - you can choose to work or just take a load off.
Right beside that is the customer lounge with a stunning walk-up bar, complete with a true espresso machine, beverage fridge and more.
When it comes to servicing your Porsche, the massively expanded capacity of the new Centre is immediately visible through those windows. They
now have a 9-car drive-through section that allows customers to comfortably drive up into a holding pattern as their vehicle is checked in, passing through a highly-advanced scanning system that diagnoses numerous things about your car before it even stops rolling. Once it's your vehicle's turn, Porsche Centre Edmonton's new service area boasts 15 bays, up from 7. Specialized diagnostics and mechanical tools are organized in their own spaces - each ready to be accessed by the highly-trained service staff to look after the needs of each vehicle to the same standards that the car was built to in the first place. The service bay itself is kept stunningly clean and tidy.
- 34www.modernluxuria.com
If you're dropping off your vehicle before or after hours, there's a delightful 15-car breezeway to keep your ride protected from the elements until someone can get it inside.
And when all is said and done in terms of your vehicle service, your Porsche will travel through a separate cleaning and detail bay to ensure it's as clean and enjoyable to drive away as the day you bought it.
Asked what sets Porsche Centre Edmonton apart from other dealerships, Connect Creator Tom Daneluik says, "It's the passion the staff has with the brand." Staff each go through extensive training, called the Porsche Academy, in a quest to know each and every thing about the company, the brand and its products.
Tom muses about Porsche Centre Edmonton's people-focused atmosphere - their driving motivation is to see everyone passing through the doors get special treatment, and this extends outside of the dealership and work hours. Their involvement in the community, their sponsorship of events and their connection to people and things happening outside of the building are incredibly important in how they bring the dealership and the human experience together.
Porsche as a company and brand has a storied history, rich with racing heritage and desirable vehicles that reach to new and more stratospheric performance heights with each generation. But Porsche Centre Edmonton itself has its own heritage, going back many decades. As a matter of fact, Randy M. has been with them for over 36 years, faithfully introducing new and old customers to Porsche products over that time. Reminiscing about the original store in an old Safeway and his cubicle with burgundy padded walls, he has seen many transitions and changes over these years. And yet, his passion for what Porsche does remains undiminished.
In the end, it is that passion that is reflected through the words and actions of each and every staff at Porsche Centre Edmonton that makes them what they have been, what they are today and what they will be in the future. A genuine desire to make each customer feel special, to make the shopping and buying experience unique, and to ensure that each of those customers is treated as part of the Porsche family throughout their entire ownership experience. They've come a long way to get to where they are - and it appears a limitless future lies ahead.
- 35November 2022
WWW.DEALER.PORSCHE.COM/CA/EDMONTON
- 36www.modernluxuria.com
WORDS BY TWYLA CAMPBELL PHOTOGRAPHY BY EMILY WELZ
El Corazon: A Delicious Escape In The Heart Of Edmonton
Chase winter away with the bold flavours of Latin America
IN
April 2020, Percy Wiredu and Hifa Maleki opened the doors to El Corazon, a Latin inspired restaurant in the West Block of Glenora. With winter on our doorstep, this welcoming space is the perfect antidote to what lies ahead.
Be prepared to be transported. Trailing plants from high above, a sleek and sexy bar with a glow cast from vintage-style lighting, and banquettes that beg to be snuggled in make it feel like you are somewhere far, far away. The space is tastefully intriguing yet elegant.
- 37November 2022
Wiredu points out some of the subtleties of the room's elements, designed by OCI Architecture. "The green chairs are inspired by the rounded curve of an avocado and the brown chairs mimic a taco shape," he says. "Everything tells a story."
While the correlation between furniture and food may escape the customer, the exquisite feel and comfort will not.
What is also impossible to miss are the wrought iron panels placed strategically throughout the room. The beautiful designs not only add visual art, they also create physical flow and intimacy.
On a completed scale, OCI's touches provide the backdrop for a dining experience that captivates all the senses.
The taste element is courtesy of chef Mayelin Rodriguez Henry whose Dominican Republic upbringing serves as inspiration for many of the dishes. Other countries with Latin American roots like Spain, Peru, Brazil, Mexico, and islands in between, are represented well on a menu where the sharing of dishes is encouraged.
If thoughts of mango, coconut, jalapeno, and cilantro make your mouth water, grab a seat, and dig in. The flavours at El Corazon are bold yet comforting, and highly addictive.
- 38www.modernluxuria.com
- 39November 2022
The lamb tacos are a prime example: the citrus and spice imbued meat is shredded, tossed in jus, placed on soft tortillas, and topped with pickled red onion, serrano chilies, and cilantro. But it's the habanero sauce that takes these tacos to the next level by adding more dimension to an already well constructed dish.
Pile on the heat with a mezcal margarita infused with ancho strawberry syrup if you can handle it, or opt for the banana daiquiri, a more refreshing drink that works well to temper the spices.
Maleki says that the cocktails she created have been described as unconventional, and that's okay. Creating drinks to pair with the bold flavours of chef Mayelin's food was a challenge she was eager to take on.
"The cocktails are tropical, interesting, and very different," she says, admitting that had she listened to anyone, most of the drinks may not even have made the menu. "But that's exactly what I was going for," she says. "These cocktails are unapologetic."
Speaking from experience, I can tell you that they're also delicious.
El Corazon is a place for all occasions: go solo, celebrate with someone special, or bring the gang. Off the tapas menu, the tostones—fried plantain rounds, topped with seared ahi tuna, pico de gallo and mango—are a good choice as is the briny kalamata and green olive dip, served with warm pita-like bread called chapa.
- 40www.modernluxuria.com
This is food to enjoy "if you're having a day," says Maleki who adds that because several dishes are vegan and gluten free, they're also forgiving (calorie wise) without denying flavour.
The most popular item on the menu is a gluten-free dish of blackened basa filet generously coated with seasoning, pan-fried, and topped with a pat of cilantro lime butter. Placed between three or four people, everyone gets a few bites. Looking for a side dish? The yuca fries are a solid choice.
Save room for dessert. Order the churros and pair them with a coconut negroni. No excuses. No apologies. Just enjoy.
WWW.ELCORAZONYEG.COM
November 2022
WORDS BY MARCIA J. HAMM PHOTOGRAPHY SUPPLIED
Making the Case for Cognac
Well-worn slippers, crackling fireplaces, fuzzy blankets and a snifter with Cognac makes for a cozy evening at home
IT'S
that time of year when the furnace gets turned on, and one might have to leave for work a little earlier because there's frost on the windshield. Ah yes, it's soon to be winter here in YEG and thoughts have moved from whites, rosé, and even red wine in favour of their fortified cousins Port and Brandy.
The term brandy specifically refers to an alcoholic beverage distilled from wine or fermented grape mash. The resulting distillate is called eau-de-vie (water of life) and it is the aging in barrels that gives the brandy its character, colour, and flavour. While most wine producing countries make brandy, some of the most outstanding come from Cognac and Armagnac, which are located in Western France, north of Bordeaux. It is important to understand that like Champagne, Cognac is a region, and only wines and spirits made in these specific places can
use those names. Not all sparkling wine is called Champagne and not all brandy is called Cognac. Cognac IS brandy, made in a specific place. There are also letters on bottles of brandy or Cognac that refer to the age and quality of what is inside the bottle. VS stands for "Very Special", aged for at least two years. VSOP stands for "Very Superior Old Pale" and is aged for at least four years. The highest quality is referred to as XO, meaning "Extra Old", (also known as Napoleon) with aging for at least six years.
Fine brandies are usually blended from many different barrels over several vintages. In fact, some Cognac can contain brandy from up to 100 different barrels and boast an age of up to a century old! These will command very high prices and can sit on a collector's shelf for decades without going bad or changing flavour.
- 43November 2022
St-Rémy - Extra Old XO French Brandy
Although made outside the borders of Cognac, this name has been around since 1886, crafting world renowned brandies through the selection and distillation of wines sourced exclusively through vineyards within France. The brandy inside the signature shaped bottle can be enjoyed neat or try in a "toddy" and put a splash into a cup of Bengal Spice tea, guaranteed to cure any ailment! It's also very affordable at around $40 a bottle.
Château Montifaud VS Cognac
This Cognac house has been around for an impressive six generations. The family controls everything from vine stock to the marketing of the product. Their personal library has Cognac dating back to 1886 when the house was founded by Augustin Vallet. This VS, aged longer than the required two years, sets the tone for the other Cognac in the line. Powerful, yet round, elegant, and smooth; perfect on ice.
- 44www.modernluxuria.com
Hennessy VSOP Privilège Cognac
The legacy of Hennessy has been in existence for over 250 years and travelled the world over. King George IV, a great connoisseur of Cognac requested a "very superior old pale" from Hennessy in 1817 which became the benchmark for all houses of Cognac, and the genesis of the term VSOP. All the warming aromas and flavours of orange peel, cinnamon, vanilla, and mild tobacco would enhance an Old-Fashioned cocktail for a warm and spicy change up.
November 2022
WORDS BY MONA ROSE BUTLER PHOTOGRAPHY BY EMILY WELZ
Painting His Way Back to the Big Island
Artist Shawn Mackey's unique style frequently pays tribute to his great love of Hawaii, and recently he's been able to focus wholeheartedly on that expression of love thanks to a big shift in his career
- 46www.modernluxuria.com
SHAWN
Mackey is a world-renowned artist, with thousands of followers on social media and with paintings hanging in galleries in Canada, the United States, and the United Kingdom. Recently his title has gotten a bit longer: full-time, world-renowned artist.
Having split his time between teaching art over the past 11 years, 2022 is the first year of not having to work a full day, only to come home to work some more. Particularly in the past 5 or 6 years, he's been doing the equivalent of two full-time jobs.
"Actually having the time to focus on the art has been amazing. I think I've been a lot more productive and a lot more creative. During those 11 years, I would come home after working all day, have a nap, and then spend another 3 or 4 hours in my studio. This is definitely a lot better," Shawn explained.
This milestone comes thanks to finding enough of the right galleries for his art style, which means he can make the switch financially. His art has been triggering a response in people who want now, more than ever, to appreciate it in their own homes.
- 48www.modernluxuria.com
- 49November 2022
- 50www.modernluxuria.com
Shawn's style isn't stagnant. It took time to evolve to where it is and he foresees it continuing to evolve some more. In his earlier years as an artist, he was fascinated by abstract art and used the style heavily in his pieces.
"I fell in love with Jackson Pollock and Piccaso. My art had that vibe to it and I did that for a while. Once I became a teacher, I was teaching the Renaissance era and started studying Michelangelo, da Vinci, these artists that did a lot of high realism. I started really studying their techniques and I spent 3 or 4 years just being a realism artist and not doing any abstract art at all."
He continued to bounce between abstract and realism - one for a few months and then the other, but neither felt like the perfect fit. The epiphany came when he decided to mix the two together. It wasn't something that was finalized overnight, however. It began as realism with elements of abstract art introduced in the background in the way of various colours and textures. Then slowly, over a few years, the two seemingly opposite styles were married together on his canvases.
"What really excites me and gets me motivated is the learning process and discovering new techniques and discovering new ways to combine these techniques. I don't really know where [my style] is heading. It's almost like a science lab! I'll discover something new and then try to incorporate it."
Shawn's art is heavily inspired by the beauty of Hawaii and its many islands, with a prominent vintage feel. His art is shown in multiple galleries across the Hawaiian Islands and he will be doing several art shows there in 2023. During these shows, Shawn paints live for guests who mill about the gallery admiring his completed works. At the end of the night, the newly completed painting remains at the gallery.
"I took a trip with my wife to Hawaii a little over 10 years ago and totally fell in love with the island. So I started thinking about how I could get back to Hawaii, and through my art was the way to go."
WWW.SHAWNMACKEY.COM
- 51November 2022
BY BRANDY BELITSKY
Layering Up With CosaFina
Whether you are building a new home, looking to revamp a room, or are shopping for the perfect piece to complete a room, CosaFina will help you create a space you'll love.
WORDS
PHOTOGRAPHY EMILY WELZ
WWW.COSAFINA.CA
- 54www.modernluxuria.com
November is here, which means that the hustle and bustle of summer is now behind us. We are beginning to spend more time in our homes wrapped up in cozy blankets, basking in the glow of our fireplaces with warm drinks cradled in our hands. When you live in a province where winters last for six months, having a cozy home is crucial to your well-being, and when we think cozy, we think CosaFina.
CosaFina, Italian for "Fine Thing", is a local boutique where comfort and fine furnishings collide. The lovechild of Maria Brosch and her husband Tyrone was inspired by a passion for furniture and a yen to work in the retail industry. CosaFina opened its doors in November 2007, and 15 years later, it has become one of Edmonton's favourite spots to find unique high-end furniture, gorgeous linens, tablewares, accents and more.
When you walk through the doors at CosaFina, located on 109th street and 105th avenue in downtown Edmonton, you will be greeted with a thoughtfully curated selection of luxury pieces. The overall vibe is modern traditional with a hint of eclectic. Each piece is a breath of fresh air, adaptable and ultimately unique, ready to take your home in a beautiful new direction. Don't be fooled by the modest 3000 sq.ft. showroom, as many of the furniture pieces are available in different shapes and sizes with a large catalogue of fine fabrics to choose from.
Featuring brands like Verellen, Michel Ferrand, Libeco Belgian Linen, Oly and much more, CosaFina works closely with their favourite suppliers to bring you quality furniture. Some of their pieces are also sourced through showrooms, travels and have even been found on Instagram.
- 55November 2022
When it comes to furniture, Maria isn't much of a trend follower. She is a firm believer that everyone should decorate the way they want with pieces that make them happy. If you're not sure what makes you happy in the home design world, or if you do know and just need some help bringing your ideas to life, CosaFina also offers a wide range of interior design services. These services include in-home consultations, space planning, product and fabric selection, custom furniture options, window coverings, and re-upholstery.
"Sometimes all it takes to find your style is a statement piece that you love, and then everything else falls into place," Maria tells us. A statement piece could be any piece of furniture or decor that catches the eye.
Maria's favourite room to decorate is the living room because it's the room with the most layers and textures. It's typically the room that everyone gathers in, so it's important that it's warm and inviting.
- 56www.modernluxuria.com
Maria's top three pieces that make for a cozy living space: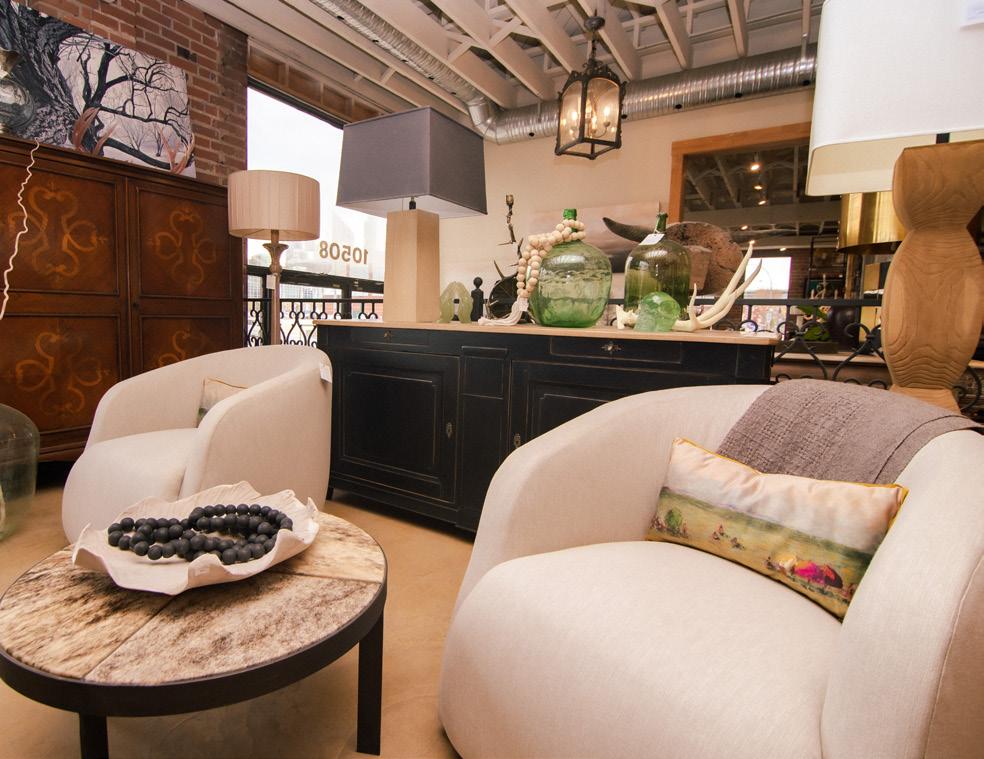 • Comfortable seating - Unique and cozy pieces with natural colours layered with brighter pops of colour.
Great lighting adds ambiance
• A statement piece - Every room needs a statement piece, like a hand painted credenza or a wood chest, anything unique.
- 57November 2022
WORDS BY MONA ROSE BUTLER PHOTOGRAPHY MEGAN ALBU
A Home for the Modern Nature Lover
Surrounded by the best nature the city has to offer, this home ties together all the modern touches of a luxury home, and the accessibility to trails, trees, and river scenes an outdoorsy family could want.
- 58www.modernluxuria.com
Surrounded by Edmonton's natural beauty on 3 sides, the neighbourhood of Crestwood is the perfect home base for people who like to enjoy the outdoors. The home, which is located on a quiet street just off of the MacKenzie Ravine, is only a 10 minute walk away from magnificent river valley views, and only a 20 minute walk away from MacKinnon Ravine Park which connects you to River Valley Road, your easy link to downtown.
From the outside, the home is modern without being unwelcoming thanks to the wood detail and warm exterior lighting. Upon entering, you're welcomed with a textbook example of what open-concept should be. The bright, expansive space is filled with luxurious finishes and unique touches. The kitchen is a home cook's dream: the quartz countertops, Bosch appliances, and soft-closing cabinets make hosting dinners, preparing lunches, or enjoying an informal Saturday morning breakfast a stress-free experience.
The hardwood floors tie the main floor together, making the transition from kitchen to living room seamless, where you'll find two incredibly unique features: the fireplace and the sunroom. No need to worry about hanging anything in the living room, the fireplace itself could be considered a work of art. The various textures play well together, along with the wood-filled archway, making for a visually exciting wall. If you were to follow the fireplace to the end of the wall and past the built-in bookcase, you'll find
- 61November 2022
the perfect spot to enjoy the sun all year round. The sunroom, which is incorporated into the entertaining space, is excellent for those who like to feel close to the outdoors. Listen to the rain fall on a cozy autumn day, relax with a book surrounded by a bright blanket of snow, or even easily supervise your kids as they jump through the sprinkler in the summer.
- 62www.modernluxuria.com
Moving upstairs, you'll find a gorgeous exposed wood ceiling with skylights and 4 bedrooms; the masterpiece being the master suite. This luxurious oasis includes an 8-piece ensuite bathroom. The massive shower with double rain shower heads and a soaker tub means you have options for how you'd like to unwind. Through the ensuite is your walk-in closet, with ample space to display your favourite wardrobe pieces, and store the ones you don't need right now.
"The ideal lifestyle for a potential buyer would be someone who enjoys living in a safe, central, mature neighbourhood and who also has family members to share the large home with or likes to have extra space for guests when they come to visit," explained Kevin Rakowski, Broker and Owner of Vice Realty.
With four bedrooms upstairs, you may be tempted to declare that that is plenty of room for a family and their guests. The home doesn't stop there, however. The finished basement includes 2 more bedrooms, as well as a second laundry room, the first being on the main floor, a 3-piece bathroom, and plenty of storage space. The basement isn't without its own unique touches either. You'll find a vintage stone fireplace and an exposed brick wall in one of the bedrooms. The basement also includes its own entrance, perfect for in-laws or other long-term guests, whom you'll be hard pressed to encourage to leave after they enjoy the beauty and comfort your home has to offer.
- 63November 2022
WWW.VICEREALTY.CA
- 64www.modernluxuria.com