Lakewood CommunityNews
State of the City tickets go on sale
Lakewood's annual State of the City Luncheon is set for Wednesday, Feb. 22 from noon to 1:30 p.m. at The Centre. Attendees will hear what Lakewood's leaders are saying about the city's upcoming opportunities and challenges.
This annual event is sponsored by the Rotary Club of Lakewood, Greater Lakewood Chamber of Commerce and City of Lakewood.
The early-bird deadline for reservations is Friday, Feb. 10. Reservations are $40 per person, and tables of nine can be reserved for $360 if purchased by 5 p.m. on Feb. 10. From Feb. 11 through Feb. 16, reservations are $50 per person. Seating is not guaranteed after Feb. 16.
Reservations may be pur-
chased online at www.lakewoodcity.org/SOTCtickets
Residents who do not wish to purchase the catered lunch may still attend, at no charge, but are requested to reserve a table spot at the website above.
The program will review the accomplishments of the past year, the challenges ahead, and feature the first showing of Lakewood CityTV's always informative and entertaining annual report video.
If you are unable to attend, the video and Mayor Steve Croft's remarks will be available later that day in the city's Lakewood Connect eMagazine and at www. lakewoodcity.org. For more information, call the city's Community Relations Office at 562866-9771, extension 3123. ♦
GLCC Board of Directors sets new goals and vision for 2023
Longtime Lakewood resident, and three-year member of the Greater Lakewood Chamber of Commerce, David Arellano, has been named Chair of the Executive Board for 2023.
Arellano will lead the 2023 GLCC Executive Board along with Joanie Dixson, as Vice Chair; Sherry Daisey, as Secretary; Mark Dameron, as Treasurer; Brad Crihfield, as Immediate Past Chair; and by GLCC Board President and CEO, Jose Luis Solache. Together, with the entire GLLC Board, Arellano is looking to raise the bar for the GLCC and the services it provides to its members.
While, the GLCC's member ship decreased during the Pandemic, Arel lano said he is looking forward to leading the Chamber into its own re covery by shining a light on the services that this Chamber of Commerce provides to its members and to the City of Lake wood.
A resident of Lakewood his entire life, Arellano, whom everyone knows as David, said that he never knew how involved he could be in his hometown without having a fancy title.
"Through my work and involve-
ment with the Greater Lakewood Chamber of Chamber, I've learned that you don't need a fancy title to be involved in your community," he said. "My business is in Bellflower, but Lakewood is my home. Being involved with the Chamber and meeting elected from the region striving to uplift their communities, it instills in you pride and suddenly you want to give back, volunteer, create partnerships and make new friends. I never knew how much you can
Lakewood Center Saturday Pop-up Markets starting in February
Great News Lakewood! The Greater Lakewood Chamber of Commerce, in collaboration with the Lakewood YMCA and the Lakewood Center, is bringing families a new opportunity to connect with your community via a trendy, family-fun Pop-up Market on Saturdays, starting this February.
Spearheaded by YMCA
Sr. Executive Director Mario Vargas, the Pop-up Markets started back in May 2020 at the Lakewood YMCA on Carson Street, as a way to help small businesses, and starter businesses, stay afloat during the pandemic.
While the Lakewood YMCA is proud to serve its communities through programs and services that focus on youth development, healthy living and social responsibility, as Sr. Executive Director, Vargas believes in
giving back to the communities her serves outside of the YMCA's brick-and-mortar. "We have to reinvest in the communities that we are part of, this is my way of paying it forward," he said. "As executive director, I ensure that we buy from local vendors, from
the Pop-up Markets will continue to take place at the Lakewood YMCA on Fridays and Sundays, the new collaboration with the Greater Lakewood Chamber of Commerce and with the Lakewood Center, will bring the Popup Markets to the Lakewood Center's parking lot from 1 to 5 p.m. on Saturdays.
The new Lakewood Center Saturday Pop-up Market will give families a new opportunity to enjoy a Saturday afternoon outdoors, together.
local businesses and that we support the communities that give us so much."
The YMCA Pop-up Markets started with 10 vendors, and now, fill up more than 45 spots. While
The Pop-up Markets are a great tool for our community to connect, network and support one-another. The Lakewood YMCA offers families an opportunity to volunteer and give back to the community.
"The Lakewood Family YMCA encourages us all to be a part of the solution based on our community's needs," Vargas said,
adding that the YMCA partners with different stakeholders from the City, the County and from the State. The Lakewood YMCA currently services about 9,500 individual members, 60 percent of which are family households.
Vargas said that he is excited to grow the YMCA Pop-up Markets
under this new collaboration with the GLCC and with the Lakewood Center. "Nothing but greatness has stemmed from these Pop-up Markets. We are helping families stay afloat, we are helping teens turn their hobbies into small businesses that I've seen
February 2023 Volume 43 Number 2 Official publication of the Greater Lakewood Chamber of Commerce | 30,000 Circulation - Delivered to every home in Lakewood
Mario Vargas, Sr. Executive Director, YMCA
(Cont'd. on Pg. 10)
(Cont'd. on Pg. 3)
The Greater Lakewood Chamber of Commerce Board of Directors, left to right top row, Travis Jackson, Mike Hedges, Glen Patrick, Jonathan Byun, Erika Parada, Brad Crihfield, Sherry Daisy, Joanie Dixson, and Glenn Curo. Left to right bottom row, Jose Luis Solache, Deena Henry, David J. Arellano, Micheal Segura and Mark Dameron.
David J. Arellano Board Chair
"The Lakewood Family YMCA encourages us all to be a part of the solutions based on our community's needs."
New collaborative pop-ups to help start-up businesses 'try their dreams'
The State of Our City: Moving Lakewood Forward
As I write to you, I'm beginning to work on the speech I will give at Lakewood's annual State of the City meeting on Feb. 22.
A "State of the City" speech is a report card to you--the residents of Lakewood. What was the past year like, what's coming in the year ahead, and how does our city's long-term future look?
I'll give my speech right after the premiere showing of Lakewood CityTV's Annual Report video. CityTV always produces an informative and fun look at the year just past in Lakewood and the year ahead.
I'll then give updates on city improvement projects and programs that will be coming to Lakewood in the new year.
Here's a sneak preview of two of our new initiatives.
The first relates to homelessness. Lakewood is leading an effort with two neighboring cities (Hawaiian Gardens and Signal Hill) to hire an expert who will outreach to local homeless people in our three cities, offer services, encourage and help them to get those services…and coordinate with our Deputy Sheriffs if there is illegal behavior taking place. This will step up our twopronged approach in Lakewood of doing all we can to offer services and help to local homeless people but to also not tolerate illegal behavior that can reduce the quality of life for our community as a whole.
The second initiative is the
Mayor Steve Croft
hiring of what's called a Community Prosecutor, which is a career Deputy District Attorney who will work intensively with our city and the Lakewood Sheriff's Station to solve local quality of life issues, such as properties that have become a nuisance in a neighborhood, street racing, and case tracking to advocate for strong-as-possible prosecutions and seeking restitution and sentencing terms that improve public safety. Our neighboring city of Paramount has contracted for a Community Prosecutor for several years…with good results… and Paramount recently asked if Lakewood would like to partner on sharing the costs and time for this prosecutor.
These new public safety initiatives build on the $400,000 extra investment we made in public safety in 2022 that included more Deputy Sheriff patrol time, new Security Guard patrols to add
City Spotlight
more eyes and ears on our streets in the overnight hours, and rebate programs for residents who want to install security cameras at their home or devices to prevent the theft of their catalytic converters.
It's all part of our City Council's continuing effort to do all that we can to keep Lakewood one of the safest communities in our region while we meet the challenges that we face.
At the State of the City, I will also update residents on community infrastructure improvements we have planned for the year ahead, including repairs and renovations to parks, upgrades to our water system to maintain its reliability, and more street repaving so that Lakewood continues to have some of the smoothest and best maintained streets in Los Angeles County.
Any member of the public is welcome to join, and we'd love to see you. Tickets are available until Feb. 16 (with early-bird pricing until Feb. 10) at www.lakewoodcity.org/SOTCtickets or by calling 562-866-9771, extension 3123.
As we all get started here in earnest with a new year, I join my Lakewood City Council colleagues in wishing you and your family the very best. If we can ever help you solve a city issue or get a city service, please contact us or the very helpful city staff who work for all of us residents at 562-866-9771 and at Service1@ lakewoodcity.org. ♦
LET'S GO TO THE MOVIES
Play at Palms: Movie Night Under the Stars featuring Disney's "Togo"
Bring the entire family and enjoy an evening of FREE family fun and movie entertainment under the stars at Palms Park, 12305 207th St. on Friday, Feb. 10. Guests can bring chairs and a picnic and enjoy a fun evening with their families. Check-in begins at 6 p.m. with the movie to begin at 7 p.m. Sorry, no pets or alcohol allowed at the park. For more information call the Lakewood Recreation and Community Services Department at 562-866-9771, ext. 2408 or visit www.lakewoodcity.org/ playatpalms
LAKEWOOD & BASKETBALL
Travel trip to L.A. Clippers basketball game
Come along on Friday, Feb. 24 as Lakewood travels to the Crypto. com Arena to watch the L.A. Clippers take on the Sacramento Kings! Before the game, participants can be part of the fan tunnel and highfive the Clippers as they take the court. Enjoy concessions and souvenirs (on your own). Please arrive at Burns Community Center, 5510 Clark Ave. at 5 p.m. for check-in. The bus will leave promptly at 5:30 p.m. The cost of this trip is $55 per person. An adult must accompany children of all ages. Last day to register is Monday, Feb. 13 or until
filled. Use activity #24754 to register at www.lakewoodcity.org/ecatalog
PARKS MAKE LIFE BETTER
Spring Recreation classes begin
The new Recreation and Community Services Spring Catalog is now available online at www. lakewoodcity.org/catalog. A limited number of hard copies of the catalog are available for pick up at your local park, community center and City Hall. The new catalog features activities for participants of all ages. As always, many classes are free or low cost. Many classes begin the first week of February. Registration is available now at www.lakewoodcity.org/ecatalog, or by calling City Hall at 562-866-9771, ext. 2408.
CELEBRATING YOUTH
Hall of Fame tickets on sale
Tickets for the 41st annual Lakewood Youth Hall of Fame banquet are currently on sale. The awards banquet is scheduled for Monday, Feb. 27 at 6:30 p.m. at The Centre and will honor the 2022 Athlete of the Year and more than 25 other deserving athletes and coaches. If purchased by Feb. 10, discounted tickets are $40 for adults and $30 for students; if purchased between Feb. 11 and 16, ticket prices are $46 and $36 respectively. Reservation deadline is Feb. Call 562-866-9771, ext. 2408 for more information or to purchase tickets. ♦
Presidents' Day city service information
City Hall will be closed Mon day, Feb. 20 in observance of Presidents' Day. Trash service will continue as usual. There will be no street sweeping, no makeup sweep and no citations issued for street sweeping-related parking violations. There will be no DASH Transit service available.
When City Hall is closed, here is how to report non-emergency issues:
• Call and leave a message for
the customer service staff at 562-866-9771, ext. 2140 or an email to service1@lakewoodcity. org. Messages answered on next business day.
• Submit a non-emergency service request online at www.lakewoodcity.org/service
• Use the Lakewood Connect app for to report an issue, ask a question or give input to the City of Lakewood. The app is available for free from both the Apple App Store and the Google Play Store. For emergency city service requests, like downed tree limbs or water main leaks, call 562-8669771 and follow the recorded instructions. For concerns regarding trash and disposal services, call 562-531-3054. ♦
LakewoodToday Page 2 www.lakewoodchamber.com February 2023
Monthly Mayor's Report
Meals on Wheels expanding its services
Starting Feb. 6, Meals on Wheels service in Lakewood will transition to be managed by Meals on Wheels of Long Beach. There will be no interruption in service for Lakewood's existing clients, and it is expected that nearly all volunteers who currently support the program will continue delivering meals and a friendly visit to Lakewood residents.
Lakewood Meals on Wheels has been a small non-profit organization, with traditionally just one paid staff person and limited resources, which made it difficult to sustain financially. Meals on Wheels of Long Beach (MOWLB) is a larger entity with ten paid staff members, an excellent reputation for service, and a more secure, long-term financial future, supported by a $1.5 million annual budget.
MOWLB provides service not just to the residents of Long Beach but also to the residents of Signal Hill and Leisure World of Seal Beach.
"We are excited to now also serve the residents of Lakewood," said MOWLB Executive Director Bill Cruikshank. "We will continue to operate the program out of the Burns Community Center on
Clark Avenue, which has been the tradition in Lakewood for many years. And we are also excited to hopefully have every Lakewood volunteer continue to work with the program."
MOWLB provides home-delivered, nutritionally balanced and freshly prepared meals for individuals who are homebound and unable to shop and cook for themselves. All meals are subsidized by MOWLB through donor support. The daily fee is $9.75. Clients receive a hot dinner, cold lunch, dessert and beverage—all made fresh that morning and ready to eat. For those who cannot afford the fee, financial assistance is available.
New Pop-up Markets start in February
(Cont'd. from Pg. 1)
go toward their college education, and recently, we received a $25,000 donation from former Pittsburg Steeler John Sherman JuJu Smith-Schuster (now a Kansas City Chief), whom we learned later that his mom and dad were vendors at our Pop-up and that he and his family were members when he was a kid."
Jose Luis Solache, executive director of the Greater Lakewood Chamber of Commerce, said he's excited about the new collaboration. "Pop-ups can be the spark for starter small businesses to seek economic growth, and they honestly, are great community unifiers," said Solache. "People love pop-ups, being around families and good vibes makes everyone happy. We are looking forward to turning these Saturday Pop-ups into a community staple
that families look forward to every weekend."
Creating connections is the biggest take-away from the Popup Markets, said Vargas. "These Pop-up Markets will be an opportunity for our families to come together, to break bread, to see their neighbors, to make new friends, and most importantly, to support starter entrepreneurs doing what I believe is them, 'trying their dream.'"
The new Lakewood Center Saturday Pop-up Markets are scheduled to take place on Saturdays from 1 to 5 p.m. on the west parking lot of JC Penney, starting February 11, 2023.
The Pop-up Markets will bring together an array of local vendors selling desserts, foods, arts and crafts, clothing, jewelry and home décor. ♦
While the majority of Meals on Wheels clients are elderly, services are available regardless of age. Referrals are taken from hospital staff, social workers, religious leaders, other clients, family or friends.
Additionally, MOWLB is supported by over 300 community volunteers each week who assist with meal packaging, deliveries and the "Friendly Visitor" program that is critical to clients' well-being.
Because of MOWLB's longstanding relationships and connections throughout the region, they will also be able to offer some new services to Lakewood clients.
That includes a Client Support Program which offers in-home extended visits, in-home client assessments, and connections to in-home services such as house cleaning, readers and caregiving. These additional services are possible through sustained partnerships with CSU Long Beach School of Nursing and Pathways Care Navigation Program.
"These are supportive services beyond just meals that can be very valuable as people age and can enable them to continue to live comfortably and safely in their own homes," said Cruikshank.
How can you get involved?
• If you or someone you know might benefit from Meals on Wheels, contact them at 562-4395000 ext. 1 or visit their website at https://mowlb.org/
• Volunteers are always welcomed. If you would like to volunteer, contact MOWLB at 562-439-5000 ext. 5 to discuss your interest and availability or complete a volunteer application online at https:// mowlb.org/volunteers-signup.php/
• If you would like to donate, go to www.lakewoodcity.org/DonateMoW. All donations made through the city website will be directed specifically towards serving Lakewood residents in the program. ♦
Keeping your business safe
Calling all Lakewood business owners and managers!
The Greater Lakewood Chamber of Commerce is partnering with the City of Lakewood and its Public Safety Committee to host 2023's first Business Roundtable.
Focused on Keeping Your Business Safe and Crime Prevention, this roundtable discussion invites the business community to a discussion on the best practices to keep your business safe.
This Roundtable discussion takes place on Thursday, February 16 at 8 a.m. at The Centre, 5000 Clark Ave., in the City of Lakeewood. Capacity is limited and registration is required
For more information, visit: https://tinyurl.com/lkdbusinessroundtable or email jschmid@lakewoodcity.org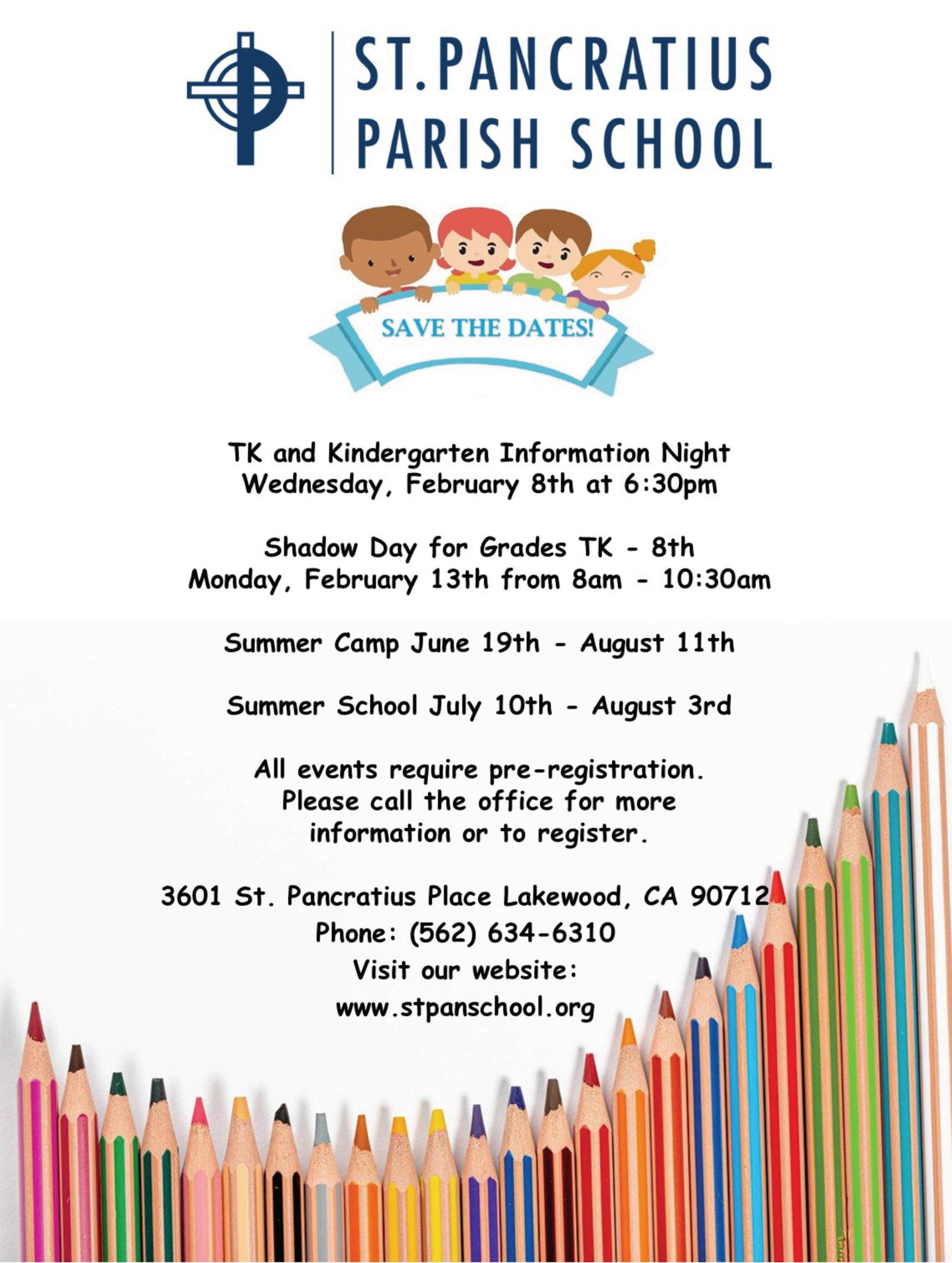 Page 3 www.lakewoodchamber.com Minding Business February 2023 Your
Meals on Wheels volunteer Bernadette Angcos brings food and smiles to Lakewood resident Shirley Miller.
Business Page 4 & Financial February 2023 www.lakewoodchamber.com
Reflect & Learn
Each February, Black History Month presents an opportunity for all Americans to reflect on the African-American experience throughout our nation's history. The City of Lakewood joins the federal and state governments and hundreds of public and private organizations in paying tribute to this important commemoration.
A key element of Lakewood's Community Dialogue on Race, Equity, Diversity and Inclusion is celebrating the diversity of cultures in our community. On behalf of the Lakewood City Council, Mayor Steve Croft has issued a proclamation in recognition of Black History Month, which can be viewed at www.lakewoodcity.org
The Los Angeles County Library has a special microsite commemorating Black History Month—chock full of engaging content which includes a booklist sharing a range of voices that continue to tell the stories of African American struggle, history, art and love.
A streaming music playlist is available to explore artists old and new, and past virtual events are accessible, like a discussion on the legacy of Bruce's Beach, an African-American resort in Manhattan Beach that was taken from its owners through eminent domain in 1924. In 2021, the L.A. County Board of Supervisors
(Cont'd. on Pg. 6)
Joanie Dixson, 1st VP of F&M Bank, on finding Purpose and 'Work-Life Balance'
As far back as she could remember, Joanie Dixson has always been surrounded by strong, confident role models – women, she has always seen as resilient and bold, women with gumption, women carved out of fierce poetry, women with purpose, women who only live to empower others, yet through all of life's battles and achievements, have stayed loving and humble.
All her life in conversations about strong women – especially when it has come to talking about strong African-American women – Dixson always mentions her high school cheerleading coach, Rita Hall, and her auntie, Bobbie Burns. She said she could talk about these two women for hours; just telling people about the power they embody. "I have always tried to follow in these women's footsteps of being an empowered woman in leadership," said Dixson. A California native, Dixson, who was named First Vice President of the Lakewood Branch of the Farmers & Merchants Bank last year, is also serving as the new Vice Chair of the Greater Lakewood Chamber of Commerce. Dixson has worked in the banking industry for 30 years, and in every bank and city where she's worked at, she has always made sure to connect with its local chamber of commerce. She's been involved in the chambers of commerce in the areas of Marina del Rey and Crenshaw, and she is also a current member of the Southern California Black Chamber of
Commerce.
This May will mark Dixson's fourth anniversary at F&M. Though she said that she's never thought of her titles in terms of race, but in terms of holding titles as a woman, it is definitely empowering to be a First VP with F&M Bank family.
Dixson was also recently named Vice Chair of the Greater Lakewood Chamber of Commerce. After extensive research, it was learned that Dixson is actually the first AfricanAmerican woman to sit on the GLCC's Executive Board – a feat that is very worthy of acknowledgement, as modest as she may be.
In honor of Black History Month, and with Women's History Month on the horizon, the Lakewood Community News sat down with this empowered trailblazer of a woman named Joanie Dixson, who now holds an official 'first' title, to discuss finding her purpose as a member of the Lakewood business community, a community she calls 'family.'
Are you surprised to learn that you're the role model now, that you're a trailblazer? I had not thought about it like that. I just love what I do. I'm a people person. The church always taught me to Each One, Reach One, and that's who I am. So to learn that I'm the first at the Chamber, makes me feel good, and of course, proud. I haven't thought of myself as a trailblazer, but being a 'first' sounds great.
How did you get started in the banking industry? It's very rare to find people who love their jobs? I started a long time ago. I went to school for child development, but always loved finance. When my ex-husband was in the military, I was at home with two kids, and figured I needed to find my own purpose. I had two boys to raise and I've always believed that women can do anything they set their minds on, that anything is possible. I imagine a day, when every woman can believe in herself.
You said that you have always tried to connect the banks that you've worked at with their local chambers of commerce, why is that? A Chamber of Commerce connects you to the community that you're serving. Every bank should be connected to their local chamber. I've always believed in giving back. As a bank, you can learn a lot about a community from its Chamber of Commerce. During the pandemic, F&M was able to help a lot of small businesses with funding through the Paycheck Protection Program; funding that helped businesses survive the pandemic. It was gratifying to see, first-hand, how a bank could provide assistance to businesses in need. The Lakewood Chamber was instrumental in making that connection..
What have you learned about yourself since working at F&M in the City of Lakewood, and now helping to lead the GLCC? I've learned that I love my job and I love being involved in the community with the GLCC. I am also a member of the Lakewood Family YMCA, and the Soroptimist International of Lakewood/ Long Beach. My work keeps me connected with my community. I can honestly say that I have found my purpose. I love where I work; I love being connected. Being a part of this community
Page 5 CommunityNews www.lakewoodchamber.com February 2023
Talking with a History Maker
Joanie Dixson
(Cont'd. on Pg. 7)
Lakewood Community News revised
GLCC preparing changes to its newspaper, and services
As the new year gets off to a great start, the Greater Lakewood Chamber of Commerce's new executive board this month shared plans with its board of directors about exciting new changes coming to its community newspaper.
Changes have also happened within the GLCC in the last two months. A new executive board for 2023 has taken the lead of a 13-member board of directors that consist of local business owners and residents. Along with creating new ad-hoc committees, intended to handle big-ticket projects for the Chamber, such as the Chamber's Softball League, the Summer Car Show, the Golf Tournament Fundraiser and the 4th of July stand, the board members this year have all committed to conduct more outreach for the GLCC.
In years past, the GLCC has worked closely with the City of Lakewood for content and surveys say, that Lakewood residents – despite print newspapers being overshadowed by digital news – love the Lakewood Community News. The GLCC will continue to share space with local news stories and features, but this year, content will include more local stories about GLCC members, business spotlights, and features – so that Lake-
wood residents, and passersby who pick up a copy of the Lakewood Community News, can read more about the local business community, its founders, its milestones, its challenges and its triumphs. The GLCC is looking to revamp the Lakewood Community News to highlight the business community, and also to find ways to generate more advertising revenue. Many cities have glossy paper newsletters, some still print it and send it to homes, others have turned their newsletters into digital files, but the Lakewood Community News is one of a few community, paper, community newspapers around. Over 30,000 copies of the newspaper are printed on a monthly-basis and it is delivered to homes and to businesses that request a bundle.
"Our community loves the Lakewood Community News," said Jose Luis Solache, president and CEO of the GLCC. "Lakewood depends on it for information about the City, but as a publication of the Greater Lakewood Chamber of Commerce, the newspaper should also be used to highlight the business community that keeps Lakewood alive and energized."
The upcoming changes will kick off in the March 2023 edition. "The changes will not be drastic and we
believe the community will welcome the newspaper's growth, but at the same time, we would love to hear from the community, about any ideas they have, or what they would like to see in their local newspaper. After all, it's the only one Lakewood has; we just want to make it better and breathe new life into it."
This February edition will feature little changes here and there, but the bigger changes will happen in March, and will feature a new, quarterly Special Shop Local, Shop Lakewood section, that will include a business spotlight for every busi-
Prepare for any type of emergency
ness that advertises in the new section.
The GLCC's 13-member board of directors said they're looking forward to seeing a new Lakewood Community News newspaper and how it can serve as one of the many benefits that can attract new members to the GLCC.
Please send any ideas for the Lakewood Community News to LakewoodChamberInfo@gmail.com. All ideas will be taken into consideration and discussed with the new LCN ad-hoc committee. For information about advertising in the LCN, call (562) 531-9733. ♦
Celebrating Black History Month
(Cont'd. from Pg. 5)
voted to return the county land to the Bruce family.
Another wonderful offering of the L.A. County Library is the Black Resource Center (BRC), which supports research on social, historical and cultural aspects unique to the African American experience, including:
• In-depth reference services to specialized researchers and to the general public.
• Cultural awareness programs such as Juneteenth, Kwanzaa and Black History Month celebrations.
• Promotional materials and displays for programs and activities in support of African American heritage and multiculturalism.
• Community outreach and
networking with other organizations and institutions.
The BRC is located within the A C Bilbrew Library; more information can be found at www. LACountyLibrary.org
In Lakewood, residents visiting the Iacoboni Library can take home a special kit in February to explore the rich culinary traditions of Black Americans through two dishes. The kit (available while supplies last) contains a recipe card template, fabric potholder, fabric markers, and an information sheet with a link to a YouTube video featuring Crystal Hodges, Community Library Manager at Compton Library. ♦
Emergencies and natural disasters can happen anytime, anywhere. Do you have your emergency supplies stocked and ready, just in case?
Join Lakewood's Emergency Managers Chuck Martucci and Kaitlin Osborn for Survive for 7, a free seminar on emergency preparedness open to all ages.
You will learn about the types of regional emergencies and disasters that can impact Lakewood, and what you can do now to prepare yourself and your family to survive in the seven days following a disaster when help may not be available.
The next Survive for 7 session will be held Tuesday, Feb. 21 at 6 p.m. at the Burns Community Center, 5510 Clark Avenue. The session runs about 90 minutes and concludes with a free raffle for all in attendance at the end of the seminar.
Register at www.lakewoodcity.org/Seven . Sessions will also be held on July 11 and Oct. 10. You can register for any session at the above link.
Call the city Public Safety Department at 562-866-9771, ext. 2114 for more information. ♦
Page 6 February 2023 www.lakewoodchamber.com ChamberNews NEW PATIENT SPECIALS • Cleaning, x-rays and exam $75 (over 60% off) • Teeth Whitening $25 (reg. $99) with Cleaning, X-Rays & Exam Family Dentistry 2704 Del Amo Blvd. (at Paramount) Lakewood, CA 90712 (562) 423-1441 www.EricReedDentistry.com Eric M. Reed, D.D.S. UCLA '91 / Lakewood HS '82 Free Kindergarten Dental Screening! CURRENT PATIENT SPECIALS • 25% off Teeth Whitening Digital X-Rays
Joanie Dixson, Vice Chair of the Greater Lakewood Chamber of Commerce, GLCC President and CEO Jose Luis Solache and GLCC Chair, David Arellano, discussed revamp of the Lakewood Community News and GLCC services with their Board of Directors recently - changes that they said, have been long overdue.
Making her own history
(Cont'd. from Pg. 5)
gives me that work-and-life balance that we all live to find. I'm living it. I will tell you though, that your heart has to be in it in order to find it.
What do you love about being a part of the GLCC? I love that we're a family. Being a part of the GLCC isn't about taking a business card or attending a mixer. It's about being involved and wanting to be connected with like-minded business owners. It's inspiring to be around people who want to see each other succeed. When GLCC members get together it isn't just a meeting, it's a family reunion, and that's rare to find.
What would you like readers to take away from this interview about you, aside the realization that you are indeed, a role model and an empowered woman in leadership? I hope people find their purpose, too. I hope people can realize that it's OK to be bold and fearless, that it's OK to ask the hard questions and that it's OK to walk into a room confidently. People shouldn't be afraid to approach anything in their lives. It's OK to do it all, just remember to have fun and enjoy life – just do what you have to find your purpose and whatever it is that's going to give you that 'work-life balance' we all spend our entire lives looking for. ♦
Lakewood runs for a good, healthy cause
Rain or shine, the 2023 Lakewood Run returns the morning of Saturday, March 4, 2023 when deputy sheriffs, recreational runners, families and kids gather at the starting line in front of the Lakewood Sheriff's Station for the 5K Run/Walk/Ruck or the 10K Run course for time.
Check out the Lakewood Run website at www.lakewoodrun.com and register online now at www.lakewoodrun.com/registration
Your support of the Lakewood Run funds the Soroptimist International of Lakewood/Long Beach Live Your Dream program to assist women who provide the primary financial support for their families by giving them resources to improve their education, skills and employment prospects. Proceeds
also benefit high school girls through the Dream It, Be It program that provides access to professional role models and career education.
In addition, Run proceeds help local organizations such as Meals on Wheels, Su Casa~Ending Do-
mestic Violence, Friends of the Lakewood Sheriff's Station Fund, and 9-9-9 for Kids (a program benefitting foster children in L.A. County).
Through Jan. 31, early registration is $45 for the 5K Run/Walk and $50 for the 5K Ruck or the 10K Run. From Feb. 1 through March 3, the 5K Run/ Walk fee is $50, and the 5K Ruck or the 10K Run is $55. On race day, registration fees are $55 and $60.
On the day of the event, registration begins at 6:30 a.m. The 5K and 10K runs start at 8 a.m.
Pre-registered runners can also pick up their race packet on Friday, March 3 from 5-8 p.m. at Lakewood Center mall at Center Court near Macy's.
Professional timing will be used. Medals will be awarded to 1st, 2nd and 3rd place finishers in each category of the 5K and 10K running events. All finishers for the 5K/10K will receive finisher medals.
For participants and spectators, the day includes a fitness expo and displays of public safety equipment and programs. There is also live entertainment and special giveaways from Lakewood-area businesses.
To inquire about group rate entries or to get more event information, email info@lakewoodrun.com.
Major sponsors include Lakewood Center, TLD Law, Kenny's Auto Service, Kidztown Indoor Playground, Farmers & Merchants Bank and the City of Lakewood. ♦
Page 7 CommunityNews www.lakewoodchamber.com February 2023 11829 Downey Ave Downey, CA 90241 (562) 861-1234 info@downeyplumbing.com www.downeyplumbing.com Call Now! We Accept St. Lic#: 731172 $75 OFF Expires 2-28-23 ANY WATER HEATER INSTALLATION
New Farmers Market in town
A new Lakewood Farmers Market is open every Saturday from 8 a.m. to 1 p.m. on the city property at Del Amo Blvd. and Clark Ave.
The Farmers Market features Californiacertified fresh produce , meaning that farmers are certified to be natural "farm land to farm stand fresh" who sell only what they grow.
Shoppers will find a variety of fresh items such as:
• Seasonal fruit.
• Fresh vegetables, including microgreens, leafy greens, avocados, root veggies, watermelons and more.
• Farm fresh eggs.
• Hive to harvest honey.
• Avocado and olive oils.
• Fresh fish and certified organic chicken.
• Nut butters and roasted nuts.
• Hummus, yogurts and spreads.
• Cold pressed juices.
Plus...hot prepared foods, such as tacos, burritos, quesadillas, tamales, smoked BBQ meats, vegan dishes, coffee and iced coffee
drinks. There will be a shaded dining area too. And, shoppers can pick up fresh flowers, as well as prepacked goodies like French bakery items (croissants, pastries), everything sourdough, cookies, cupcakes and more!
A variety of crafters and artisans will also offer their specialty items. The market is run by the operators of a longstanding successful Farmers Market in Long Beach (at Clark Ave. and Spring St.).
Parking is in the lot next to the market (east side) or the last row of the parking lot closest to Civic Center Way. Please do not park in the designated library parking area. ♦
How to report a streetlight outage
Lakewood's contractor, City Light & Power, maintains most of the streetlights in the city, with Southern California Edison maintaining the rest, including those in alleys. Each has a different type of pole number for identification.
If you notice that a streetlight in your neighborhood is out, here's what to do:
• Note the street address closest to the streetlight.
• Take a photo of the street light's pole number if possible.
• Report the outage and address to City Hall.
You can report the address (and submit the photo) by:
• Phone: Call Lakewood's customer service staff at 562866-9771, ext. 2140.
The streetlight pole numbers quickly identify the location of the outage.
• Email: Send an email to service1@lakewoodcity.org.
• Website: Go to the city website at www.lakewoodcity. org/service
• Mobile: Use the free Lakewood Connect app (available from Google Play Store and Apple App Store). ♦
Page 8 February 2023 www.lakewoodchamber.com SH P LAKEWOOD
P LAKEWOOD
Three-Time GLCC Chair Elected to Bellflower Unified Brad Crihfield Sworn-in as
Vice President of BUSD during first week
Never in his wildest imagination did Brad Crihfield ever believe that he would one day be elected by voters to serve as a member of the Bellflower Unified School District, to later be sworn in during his first week in office, as Vice President of the school district that raised him and is now raising his two young daughters.
Back in 2011, Crihfield started his own business in the City of Lakewood as a private gym owner.
Immediately he got involved in the Lakewood Chamber of Commerce, and between 2019 and 2022, Crihfield served three terms as Chair of the GLCC. His involvement with the Chamber sparked in him a type of leadership that he didn't know he had in him, he said during a recent interview. "Getting involved with the chamber helped me find my voice, not just as a business owner, but as a parent, too," he said. "For that I'm grateful. I served as a Public Safety Commissioner for the City of Lakewood, and then as Chair of the Chamber. Working with our business community and being a voice for them, made me re-
alize how much parents' voices needed to be heard in my daughters' school district."
So Crihfield, last summer, launched his campaign to run for a seat in the Bellflower Unified School District. BUSD is one of four school districts that serve the City of Lakewood; the other three are Paramount Unified, the ABC Unified, and Long Beach Unified.
Crihfield lives in the City of Lakewood and is now the Immediate Past Chair of the GLCC. "I love being involved in my community," he said. "I want to stay involved in the Chamber, but I
also am looking forward to bringing new changes to the Bellflower Unified School District."
In his first month in office, Crihfield also welcomed a new Superintendent to BUSD. "I didn't get to hire him, but I have truly enjoyed working with him. He's professional and is excellent, and I'm looking forward to moving Bellflower Unified forward," he added. "As a parent, you're looking in from the outside and you can see that there is a lot of room for improvement. Now that I'm on the inside, I see what we can change, and I see room for collaborations and moving our district forward. With our new Superintendent [Dr. Ben Drati], I can see us implementing a new culture of cooperation and unity throughout the district – which is what I think our district has lacked for a long time."
An alumnus of Lakewood High School, Crihfield said he is thankful for the opportunities that opened up for him after getting involved in the Chamber of Commerce. "As a business owner, there's a lot of networking, businesses support each other and you
Family Night featuring Encanto actors
Explore the magical world of the Encanto with the Madrigal family at The Centre, 5000 Clark Ave. on Friday, March 3 from 6:30 to 8 p.m. Mirabel, Isabela, Luisa, Dolores and Bruno will teach your little ones about the power of familia while singing all your favorite tunes from the movie!
Chicken enchiladas, beans, lemonade and a dessert will be served prior to the show. Seating is on a first-come, first-served basis.
Doors open at 6 p.m. Cost is $15 per person, $12 for children 1-3, and children under 1 are free. Visit www.lakewoodcity.org/ecatalog and use activity #24618 to register by February 23 ♦
get to learn how to bring value to your business," said Crihfield. "But nothing compares with the opportunities you get to connect with your community, to engage with the people who are going to support your business. The Chamber is an essential nerve that connects people and businesses and I wouldn't trade my experience for the world."
Though he no longer owns the gym, Crihfield said that as a resident, and now as an elected leader, he is still going to continue being a member of the GLCC. "The Chamber is the heart of Lakewood," he said. "I serve in Bellflower, I work in Long Beach, but I live in Lakewood."
Despite his new leadership role, fast forwarding to 2023, the newly
elected Bellflower Unified School Board Vice President Crihfield said that just because he will now be a new voice for parents and students served by BUSD, doesn't mean he's going to stop being a voice for local businesses. "My experience with the Chamber turned my life around, professionally, and helped me mature and be an effective voice, it took me from a place of looking for what benefits me, into what do I need to do to help us, all of us, in the business community - and that, I'll carry with me forever."
Brad Crihfield served as Vice Chair of the GLCC from 2018-2019, then as Chair from 2019-2022. He is now serving a 4-year term as Vice President of the Bellflower Unified School District.♦
Page 9 February 2023 www.lakewoodchamber.com SH P LAKEWOOD
...STAY LAKEWOOD LOYAL
SH
- Single Story Room Additions from Concept to Completion - 75% of work done in-house • Plan & Designing Service • Plans Drawn Ready for Permit • 38 Years of Design & Building Experience on Lakewood Models • Lakewood Resident since 1961 • Only work in Lakewood References Available Call Kyle (562) 278-2360 K.E.Y. Construction Lic#: 540452 Construction
Brad Crihfield was elected to the Bellflower Unified School District in November and was sworn into office by GLCC President & CEO, Jose Luis Solache.
Project sites needed for Volunteer Day
One of Lakewood's enduring traditions is Volunteer Day, where residents help their neighbors in need and make their community a better place.
The Volunteer Day program is looking for project sites for its Saturday, April 15 clean-up and fix-up event. More than 500 volunteers will fan out that day to locations throughout Lakewood to donate a work to help neighbors in need. Teams of volunteer workers from scout troops, schools, clubs, businesses, organizations and religious congregations will assist residents who are unable to maintain their properties themselves.
Recipients of Volunteer Day
aid can be seniors or persons of any age who, because of a disability or limited means, need some neighborly help to make their yard or home exterior a little nicer. Work can include gardening, yard cleanup or minor painting.
The proposed project sites are reviewed by the city for eligibility and suitability.
If you, or someone you know, can benefit from a Volunteer Day cleanup project and meet the selection criteria, please go to www.lakewoodcity.org/volunteerdaysite to submit an application online, or call the Burns Community Center at 562-9257512. ♦
GLCC Board of Directors' new vision
(Cont'd. from Pg. 1)
learn about your community and how great it feels to work toward empowering the business community all around you."
"As a business owner, it's one thing to work toward promoting and uplifting your business, but there's something special about working with other business owners, likeminded individuals, and uplifting each other."
Owner of Preferred Auto Design in Bellflower, David lives in Lakewood with his wife and daughters. A girl-dad at heart, as Chair of the GLCC, David is committed to growing the GLCC's membership. Every business should belong to a strong Chamber of Commerce.
The Greater Lakewood Chamber of Commerce is a great asset for businesses in Lakewood and in neighboring cities, like Bellflower. The City of Lakewood is a jewel for retail sales in the region. "When one business does well, we all do well," he said. "Not all Cities are lucky enough to have access to a Chamber of Commerce, let alone a strong Chamber like the one we have in Lakewood."
All businesses are welcome to join the GLCC. Memberships range from $315 to $720, depending on the size of the business.
Non-profits and churches may sign up for $200.
"Being a member of the GLCC has given me a brand new perspective of how important it is for my business to have a voice in this community," David added. "I love Lakewood and Bellflower. These cities are my home, it's my family's home, it's home to my business, and they're home to some pretty incredible friends that I've met along the way. It has been an honor to work side by
side with like-minded business owners who want to uplift each other's business and who want to make a difference in their community."
Along with the Chamber's Executive Board, the GLCC's new Board of Directors has kicked off the year with new planning meetings, ad-hoc committees and with new ideas to grow its membership, generate new revenue for the GLCC's Lakewood Community Newspaper and increase its readership and social media footprints. ♦
Obstructions in streets not allowed in Lakewood
We all want to have our streets swept as well as possible. That's especially important and especially a challenge in the winter with leaves and storm debris in the streets.
Lakewood prohibits obstructions in the street or in the parkway if they hang over into the street. Such obstructions can block street sweepers and be dangerous to vehicles in the roadway.
If you have such an obstruction temporarily for recreation or other purposes, please remove it as soon as you're immediately done with it so it doesn't become a hazard for motorists or a detriment to a clean sweep of your street. ♦
CommunityNews Page 10 February 2023 www.lakewoodchamber.com
Volunteers of all ages come together to help their neighbors.
Love Where You Live: Recommendations to eat on Valentine's Day?
There's Still Time: Place an ad in the new quarterly, Shop Local, Shop Lakewood Edition
As you can see, great changes are coming to the Lakewood Community News, but in March, the GLCC is kicking off the year with a special Shop Local, Shop Lakewood quarterly edition that will feature advertorials for advertisers. Ads in the special will either be half-page ads, or 5x6 ads, and will be accompanied by a Business Spotlight feature on the business behind the ad. This quarterly Special seeks to increase readership for the LCN and aims to highlight the business community. Interested advertisers, may call (562) 531-9733.
Shane Sarkar Lakewood Miriam & Moises Madrid South Gate Silvia Wall Long Beach
Wherever you go eat is going to be good as long as you're with the person you love. Personally, I love Ashoka The Great Cuisine of India in Artesia. They serve high-quality food and it's authentic. Lakewood has great options, too. I love California Pizza Kitchen for their service and for Valentine's Day it's a good spot too, because the tables are spacious, so you have some privacy. Another recommendation would be Oho Sushi in LB in perfect for Valentine's Day. The food is great.
We love going to restaurants that are family oriented. Moises loves Red Robin here in Lakewood. He also loves going to the Olive Garden in South Gate. I love the ST Noodle Bar in North Long Beach. It's a cute little spot with yummy food. My little Valentines here is my forever date, my sidekick, so wherever he wants to go for Valentine's Day, we will go. Our typical date nights always include a vanilla shake, and Red Robin has good vanilla shakes.
I love cooking at home, I'm not big on going out to busy restaurants, but if I had to choose a place to recommend to people, as a recommendation for Valentine's Day, I have to say a little place in Downey called Lock & Key. It's quaint and it has a hip ambiance. I love the laid-back atmosphere. I also love the California Fish Grill. The food is very good, it probably isn't a great Valentine's Day spot, but the food makes it an everyday spot.
Page 11 February 2023
Town www.lakewoodchamber.com
Around
Page 12 February 2023 www.lakewoodchamber.com