SPRING 2023
FOOD + HOME
KITCHEN NOTES
LOCAL DESIGNERS SHOWCASE THEIR WORK
PLUS: GALA OPENS
SPRING WINE PICKS FISH TALES LOBSTER SOUP
WINEMAKER JUSTIN WILLETT GRAPE ESCAPE TO MATTIE'S TAVERN MOM'S DAY RECIPES AND MORE!
Kitchen design by Anacapa Architecture, Santa Barbara
The property information herein is derived from various sources that may include, but not be limited to, county records and the Multiple Listing Service, and it may include approximations. Although the information is believed to be accurate, it is not warranted and you should not rely upon it without personal verification. Affiliated real estate agents are independent contractor sales associates, not employees. ©2023 Coldwell Banker. All Rights Reserved. Coldwell Banker and the Coldwell Banker logo are trademarks of Coldwell Banker Real Estate LLC. The Coldwell Banker® System is comprised of company owned offices which are owned by a subsidiary of Anywhere Advisors LLC and franchised offices which are independently owned and operated. The Coldwell Banker System fully supports the principles of the Fair Housing Act and the Equal Opportunity Act. 230C2A-DC_GLA_3/23 CRYSTA METZGER 805.453.8700 Crysta@CrystaMetzger.com CrystaMetzger.com Coldwell Banker Realty 1290 Coast Village Rd. Montecito, CA 93108 CalRE #01340521 Shepard Mesa $25,000/mo. El Ceilito $35,000/mo. Glendessary $20,000/mo. MontecitoRental.com TAKE A DIP THIS SUMMER! Offered at $8,495,000 | PropertyInSantaBarbara.com
HOPE RANCH COMPOUND
JUST SOLD
R E A L E S T A T E
Sandy Stahl & Jake Longstreth
ON THE COAST OF SOUTHERN CALIFORNIA OCEAN VIEWS. MAGICAL SUNSETS. A LUXURY RESORT LIKE NO OTHER. BOOK NOW AND RECEIVE YOUR THIRD NIGHT FREE! 866.830.1472 | TERRANEA.COM | #TERRANEA PROMO CODE: 3FREE
WWW . SUSANREADCRONIN . COM 802 .379 .8172 OttO Bronze, 4" H x 4" W x 7" D SUSAN READ CRONIN BRONZE SCULPTURES
Montecito, your seat is waiting. FlyWingTips.com
effortless travel where you'll go from parking to seated with a beverage in less than 15 minutes. Book an individual seat on an on-demand private aircraft, at a fraction of the price, or charter the full aircraft. We fly from Santa Barbara Municipal Airport to your favorite regional destinations, to learn how you can travel 4x faster than commercial air travel or driving visit flywingtips.com/sba. The future of first-class travel.
805.498.9686 Experience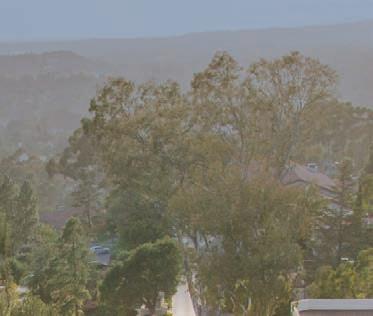 JOIN US FOR OUR LITERARY CLUB SERIES New York Times Bestselling Authors ANNABELLE GURWITCH You're Leaving When? Adventures in Downward Mobility Tuesday, May 2, 2023 LORI GOTTLIEB Maybe You Should Talk To Someone Thursday, July 13, 2023 12:00pm to 2:00pm • $75, with lunch, signed book and complimentary parking 800 ALVARADO PLACE, SANTA BARBARA, CA 93103 | 805 845 5800 | BELMOND.COM/ELENCANTO @ elencantohotel  |  @ belmondelencanto El Encanto is an alluring oasis for Hollywood's luminaries, artists, and writers.
Are you considering orthopedic surgery?
Harvard trained orthopedic surgeon, Richard Scheinberg, has extensive experience in the néw and developing field of Orthobiologics which utilizes your own bodies healing abilities in the form of Stem Cells and PRP(concentrated platelets) to treat joint and musculoskeletal problems which previously required arthroscopic or joint replacement surgeries.
"Having performed thousands of surgical procedures I know how challenging recovery from those procedures can be. Prior to considering surgery you should consider the less invasive option of injection of your own stem cells in combination with concentrated platelets. The procedure is safe with excellent outcomes in the majority of patients who regain significant pain relief and function in a short period of time. To determine whether you are a candidate please call my office for a consultation.
401 NORTH CHAPALA, SUITE 201 (805) 682-1394 WWW.RDSCHEINBERG.COM SPORTS MEDICINE ADULT STEM CELL ARTHROSCOPY ORTHOPEDIC SURGERY
S H O W R O O M H O U R S M O N - F R I 1 0 - 5 , S AT 1 0 - 3 INTERIOR DESIGN • CUSTOM CABINETRY • FURNITURE SHOWROOM
WWW.FOOD–HOME.COM 12 FOOD + HOME Features 47 SPRING 2023 21 A Gala affair New eatery opens on Anacapa 47 On the Cover Showcase kitchen design from area designers and architects 60 Born for the arts Artist profile on Julika Lackner 66 Carhartt Family Wines A taste like no other.
FIND OUT MORE angeluspavers.com / eden SAND-STONE-MOCHA ESTATE COBBLE II 805.485.1137 Your first step to carefree outdoor living. Year-round sunshine. Warm winter nights and cool summer breezes. A temperate outdoor climate extends the space you live in and the place you love. Southern California outdoor living – with Angelus Pavers & Walls, the foundation is assured. TIME TO GRILL Download Free BBQ Plans:
SPRING 2023
62
F+H Gallery
Local artists showcase their work.
64
Grape Escapes
Mattie's Tavern and other wine country getaways.
72
Wine Picks Spring sipping.
76
Wine + Dine
Local eateries pair their food with great local wines.
82
Last Word
Dealing with snow days of the very rare kind.
One the cover: Modern kitchen design by Santa Barbara architectural firm, Anacapa Architecture. www.anacapaarchitecture. com Cover photo by Erin Feinblatt. erinfeinblatt.com @erinfeinblatt
WWW.FOOD–HOME.COM 14 FOOD + HOME Departments In Every Issue 28 Home Chef Recipes for Mother's Day and the celebration of spring. 37 Style + Design Ideas and upgrades for the places we call home. 56 Garden Notes Blossoming questions: Landscape designer and organic gardener Lisa Cullen gives practical tips to making your garden grow. 58 Off Grid The new NEM.
28
250 Conejo Ridge Ave | Thousand Oaks | (805) 496-4804 Open daily: Monday-Saturday 10am–4pm, Sunday 12–4pm | ptsfurniture.com
PublIsher & PresIdent
Philip Kirkwood
phil@food-home.com
dInIng & CoPy edItor
Jeff Miller
WIne edItor
Hana-Lee Sedgwick
travel edItor
Leslie A. Westbrook
ContrIbutors
Raymond Bloom
Angela Borda
Christine Cowles
Lisa Cullen
Danielle Fahrenkrug
Nick Franklin
Laurence Hauben
Geneva Ives
Lynette La Mere
Nancy Ransohoff
Megan Waldrep
PhotograPhy
Jim Bartsch
Michael Brown
Joshua Curry
Eliot Crowley
Mehosh Dziadzio
Braulio Godinez
Ashley Hardin
Kim Reierson
Eamonn McGeough
Shelly Vinson
soCIal medIa Consultant
Kara Pearson
ContaCt InformatIon
P.O. Box 20025, Santa Barbara, CA 93120 (805) 455-4756
www.food–home.com
Food and Home (ISSN# 1533-693X) is published quarterly by Metro Inc. and single copies are provided to selected homeowners free of charge. Unless otherwise noted, all photographs, artwork, and designs printed in Food & Home are the sole property of Metro Inc. and may not be duplicated or reprinted without Metro Inc.'s express written permission. Food & Home and Metro Inc. are not liable for typographical or production errors or the accuracy of information provided by advertisers. Readers should verify advertised information with the advertisers. Food & Home and Metro Inc. reserve the right to refuse any advertising. Food & Home® is a registered trademark of Metro, Inc. Copyright © 2019. All inquiries may be sent to: Metro Media Services, P.O. Box 20025, Santa Barbara, CA 93120, or call (805) 455-4756, or e-mail: info@food-home.com. Unless otherwise noted, all photographs, artwork, and designs printed in Food & Home are the sole property of Metro Inc. and may not be duplicated or reprinted without Metro Inc.'s express written permission. Food & Home and Metro Inc. are not liable for typographical or production errors or the accuracy of information provided by advertisers. Readers should verify advertised information with the advertisers.
WWW.FOOD–HOME.COM 16 FOOD + HOME
Coast
La
1114
10
CA 93101 ~ 805.845.7888 www.Coast2CoastCollection.com Luxury
2 Coast Collection
Arcada Courtyard ~
State Street, Suite
~ Santa Barbara,
Dinnerware ~ Wedding Registy ~ Jewelry & Gifts
Quality & Craftsmanship
Quality & Craftsmanship
Quality & Craftsmanship
Montecito Kitchens customizes a plan for your exact space, style, and budget.
Montecito Kitchens customizes a plan for your exact space, style, and budget.
Montecito Kitchens customizes a plan for your exact space, style, and budget.
Montecito Kitchens is an accomplished design and construction firm delivering skilled and proven craftsmanship from start to finish. Our workmanship is guaranteed. References are gladly furnished.
Montecito Kitchens is an accomplished design and construction firm delivering skilled and proven craftsmanship from start to finish. Our workmanship is guaranteed. References are gladly furnished.
Montecito Kitchens is an accomplished design and construction firm delivering skilled and proven craftsmanship from start to finish. Our workmanship is guaranteed. References are gladly furnished.
DON GRAGG 805.453.0518
DON GRAGG 805.453.0518
www.MONTECITOKITCHENS.com
DON GRAGG 805.453.0518
LICENSE 951784
www.MONTECITOKITCHENS.com
www.MONTECITOKITCHENS.com LICENSE 951784
LICENSE 951784
KITCHENS Custom Designed Cabinetry
MONTECITO
MONTECITO KITCHENS Custom Designed Cabinetry
MONTECITO KITCHENS Custom Designed Cabinetry
Laurence Hauben
Born and raised in France, Laurence began her culinary training at age three. A cooking teacher and chef, she is available for small group and private events, specializing in seasonal menus centered around Santa Barbara's organic produce and local seafood. To learn more, visit www.marketforays.com
Geneva Ives
Geneva Ives is a local writer with a big appetite, cute little boy, and sweet '66 El Camino. She also writes for USA Today and is the author of "Unique Eats and Eateries of Santa Barbara." Feast along on Instagram: @hi_geneva
Jeff Miller
Jeff Miller is a longtime newspaper writer/editor who now writes books and plays. His novels can be found at amazon.com/author/ jdmillerauthor or at Lulu.com under J.D. Miller.
Nancy Ransohoff
Nancy Ransohoff is a writer and editor who's worked at Bon Appetit, Architectural Digest, and Frommer's guidebooks. She currently writes for 805 Living magazine and covers Santa Barbara area restaurants for Westways magazine. She was a writer and editor for the guidebook "Hometown Santa Barbara," and loves to help show off this beautiful place we're lucky enough to call home.
Hana-Lee Sedgwick
Hana-Lee Sedgwick is a writer, editor, and marketing consultant born and raised in Santa Barbara. A certified specialist of wine and sommelier, she loves sharing the world of wine with people, and happily spends her downtime eating, drinking, and wandering throughout California wine country and beyond. Follow her on Instagram @wanderandwine.
Megan Waldrep
Megan Waldrep is a writer based in Ojai, CA, and Wilmington, NC. Her husband, Chris Dabney, is a second-generation California spiny lobsterman and Bristol Bay fisherman, which gives Megan plenty to dish about on her lifestyle blog for partners of commercial fishermen at meganwaldrep.com.
Leslie A. Westbrook
Leslie A. Westbrook is an award-winning journalist who covers travel, food, design, and people. She also assists clients around the globe desiring to sell fine art, antiques, and collectibles via international auction houses. Leslie can be reached for a complimentary consultation at LeslieAWestbrook@gmail.com
WWW.FOOD–HOME.COM 18
EDITORS & CONTRIBUTORS
BrassBearBrewing.com Try our NEW second location. 3302 McCawAve. Try our NEW second location. 3302 McCawAve.
Journey Wonder FULL SM on the world's best places, to the world's best places. Wake up to a new view every morning. Dine in a new restaurant every evening. Rise or rest to rejuvenate. This is Relaxed Luxury SM .
And with a total of seven award-winning ships in Europe, you'll find the perfect sailing for an unforgettable vacation.
CONTACT YOUR TRAVEL ADVISOR OR VISIT CELEBRITY.COM
©2023 Celebrity Cruises Inc. Ships' registry: Malta and Ecuador.
Scan QR code for Europe Cruises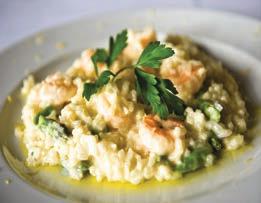 WWW.FOOD–HOME.COM 20 FOOD + HOME Fresh, local ingredients, prepared with care. Excellent wines that reflect the quality and character of our region and work in concert with the cuisine. Warm, inviting ambience with engaging service at a relaxed, leisurely pace. is is bouchon. dinner nightly Sunday- ursday 5-9pm Friday-Saturday 5-10pm 9 west victoria street | 805.730.1160 | bouchonsantabarbara.com bouchon wine country cuisine in the heart of the Historic Arts District BOT TEGA Photo courtesy of Olio e Limone Ristorante and Kevin Steele / kevsteele.com Photo courtesy of Max Abrams / Santa Barbara Independent Photo courtesy of Olio e Limone Ristorante and Kevin Steele / kevsteele.com 11 W. Victoria St., Ste.'s 17, 18 & 21 | Santa Barbara, CA 93101 | 805.899.2699 OLIOCUCINA.COM
A Gala celebration
New restaurant's long and winding road
by Jeff mIller
Many rainbows end in Santa Barbara. Some even start and end here. But few do that and, in the middle, roam as far around the globe as the story of Gala. It's a seriously meandering rainbow.
To begin the journey:
Tara Penke is a third-generation Santa Barbara native (Cleveland Elementary, SB High School, UCSB). Her restaurant career dates back to high school, when she worked at Barcliff & Bair, Tupelo Junction, and True Grit. "I took the early chemistry class so I could work the lunch shift," she recalled.
A month after graduating from the U, "I sold everything I owned and moved to Spain," she said, adding, "very naively." But it worked out. In between odd jobs she got an MBA and ended up working for Wrangler Europe, in charge of marketing for both Spain and Portugal. Then, one night through a mutual friend, she met Jaime Riesco.
A list of the places Riesco has roamed, learning to cook, almost spans the alphabet. But first, this:
A native of Chile, he and his parents left Santiago for London during the brutal Pinochet regime. When the family returned
What is a fried green tomato?"
to Chile, Riesco earned a degree in economics. Then he seized an opportunity to return to London, where he worked as a commer-
cial trader of Chilean goods. Eventually, bored with desk work, cooking started to simmer.
It began with creating Chilean food for trade shows, where he became intrigued by the notion of "transforming food into beautiful plates." Along the way "I did a show on a London dock," he recalled. It went well. "Oo," he thought. "I like this."
Very long story very short, that led to culinary school in Barcelona, then a job as chef for the Cirque du Soleil, traveling throughout Europe, cooking for performers from 17 nationalities. Then a jump to Berlin, where
FOOD + HOME 21 WWW.FOOD–HOME.COM
FIRSTS
"People loved it," Riesco said. "The food was totally new to them. What is an eggs benedict?
Gala owners Jaime Riesco and Tara Penke.
Photos by Kim Reierson
he and a partner opened a tapas shop. He loved the city, but the "miserable, cold, dark" third winter was too much. "I'm from Chile," he said. "Lots of sun." So back to Chile, then to the tiny beach town Trinidade in Brazil, where he cooked for a bed and breakfast. and then, finally, back to Barcelona, "where I lived the life of a chef." And then, "Six months later, I met Tara."
But wait, more rainbow ahead.
The couple moved to Manhattan, where Penke worked as a server at Jean-Georges Vongerichten's restaurant, JoJo, and Riesco cooked at Public, serving the likes of Beyonce and Ralph Lauren. "Very hip, Michelin star," Riesco said. "Sixteen-hour days, horrible pay. But I learned a lot."
ing for a restaurant location. It took more than six years, but the result was worth the wait. The former Low Pigeon, on Anacapa, was available.
"It's a dream location," Penke said. "I used to eat at the Paradise across the street. My mom worked at the bank up the street. I played in the Youth Symphony at the Lobero. The neighborhood means a lot to me."
Things happened slow and fast after that. Permits eventually came through. The Miramar Group did "an amazing job renovating," she said. They were lucky finding a team, helped by both Penke and Riesco's fluency in Spanish. (He's also got German, Portuguese, and Catalan, thanks to those years on the road.) And then, in mid-February, Gala launched, with Riesco running the kitchen and Penke the front.
Word spread quickly. The 45 seats inside and the 35 outside were often full. They couldn't buy enough oysters to satisfy demand. The menu is eclectic, as you might imagine from all that Cirque du Cuisine travel the couple has done. "Last week stuffed zucchini flowers were sold out every day," Riesco said.
Penke sings the praises of the steak with chimichurri and bone marrow butter, the shrimp croquettes, the hash browns with home-cured gravlax, and the duck confit.
COOKING WITH CANNABIS
A smooth way to start your day
4 Medjool dates, pitted
2 frozen bananas
3 cups fresh strawberries, plus more for garnish
1 cup ice
1 teaspoon vanilla bean paste
Notes:
You can substitute frozen strawberries for fresh if needed.
Eventually the grind and the party life grew wearying. "I wanted to settle down, have kids," Riesco said. That led the couple back to Barcelona where they opened Picnic, a restaurant that introduced the concept of brunch to the night-owl Barcelonans.
"People loved it," Riesco said. "The food was totally new to them. What is an eggs benedict? What is a fried green tomato?"
Thirteen successful years later, after a series of trips to Penke's native Santa Barbara, the lure of her hometown grew strong. By this time they had two daughters, Chloe and Estela.
"I wanted our kids to have nature, family, cousins, all that," Penke said. So they started look-
What's it like operating restaurants 6,000 miles and an ocean apart? "It's definitely a challenge, but Santa Barbara is hands-down where we want to raise our kids," Penke said. "Where they can hear the mission bells and walk to the rose garden. It's so nice to be in this beautiful town."
Coming soon: brunch. They know how to do that perfectamente
A brief note about the name: "Gala" is the nickname of Salvador Dali's wife, Elena Ivanovna Diakonova. The Dalis lived in Spain's Costa Brava, which is dear to Penke and Riesco because they took their first vacation together there. "It was like naming our fourth child," Penke said. "Picnic first, then the kids, now Gala."
1 3⁄4 cups unsweetened milk of choice
1/2 teaspoon ground turmeric
1⁄4 cup Imlak'esh sacha inchi protein powder or other protein powder*
1 Happy Chance cannabisinfused strawberry turmeric fruit bite, optional*
1⁄2 cup homemade or storebought granola*
Place the dates in a small bowl and cover with boiling water. Set aside for 10 minutes to soak. Drain and place in a blender. Add the banana, strawberries, ice, vanilla, milk, turmeric, protein powder of choice, and fruit bite. Blend until smooth. Divide the smoothie mixture between bowls and top with fresh strawberries and granola.
Imlak'esh Organics is a local Santa Barbara superfood company. Sacha inchi is a source of plant-based protein with all essential amino acids. There are 17 g of complete protein in every serving. If not making your own granola, then we love the granola from Oat Bakery!
Happy Chance is a female-founded cannabis company based in Santa Barbara. They offer a healthy alternative to the modern-day cannabis gummy with a low dose fruit bite made with whole foods, natural sugars, and solventless rosin. One strawberry turmeric fruit bite has 2.5 mg THC, 1 mg CBD, and 1 mg CBG per serving. You can find Happy Chance products a all The Farmacy stores and Sespe Creek Collective in Ojai. Visit www.eathappychance.com for more info.
WWW.FOOD–HOME.COM 22 FOOD + HOME
Recipe, photo, and styling by Katherine Knowlton straWberry turmerIC banana smoothIe boWls (Serves 4)
FIRSTS
You Only Get 18 Summers with Your Kids. Make Them Count® .
One year they're afraid of the water, the next they beg to go kayaking down whitewater rapids. Wouldn't it be nice if you could slow down and treasure each moment? Well, maybe you can. Start by showing them a vast Montana wilderness filled with adventure. At The Resort at Paws Up®, we'll help you hold on just a little bit longer to each flickering day.
866-292-9618 GREENOUG H , MONTANA WWW.PAWSUP.COM © 2023 Dog Can Hunt LLC.
Uptown girl
Discovering deliciousness a little north of State
by geneva Ives
Fun fact: I lived downtown for 10 years and never drove a car. I walked and biked everywhere. I didn't even get my license until I was 29.
Then I moved to San Roque. A neighborhood with incredible front lawns, happy children playing in the streets, and … very little within walking distance. Welcome to the suburbs.
But recently, the corner of Alamar and De La Vina has taken off. Of course, there have been some long-established businesses there, like Edomasa and Chicken Ranch. Then, nine years ago, Yellowbelly, a woman-run tap and restaurant, picked up the torch, followed by the second location of Handlebar Coffee Roasters
Now there's a whole new crop of businesses to check out, and yes, I'm doing a lot more walking again.
Let's start with Bree'Osh, the yummiest smelling French bakery cafe you could hope to stumble into. Within a few years of opening a wildly popular location in Montecito in 2015,
owners Nelly and Pierre Henry needed a bigger kitchen. They found a perfect fit in the old Restaurant Mimosa space.
"We didn't want to be on State Street," shared Nelly. "We want to serve the community. And this is just such a great location to serve the community."
While the brioche breakfast sandwich is perpetually their best-selling menu item, Pierre recommends trying the beef bourguignon sandwich, a decadent concoction of slowcooked beef roasted over a period of nine-10 hours then shredded and piled on a savory Comté roll. "There's so much flavor," he said After my standard order of a rosemary latte and salmon tartine, I like to pop into Westward General next door. This cute gift, home, and vintage shop run by stylist Naomi Strauss has something for everyone, from handmade vases and angora socks to old Saab pins and new kids' toys.
And at lunch time, Maiz Picante is a must. It's a new fast casual street taco spot by Monika Draggoo and David Back, helmed by chefs
Paco Cavazos and Manuel Sanchez. "Being in Santa Barbara for 40-plus years, we wanted to start our taqueria in the middle of town to make it convenient to all," Back said.
No matter where you are in the 805, you should make the drive to try these tacos. The perfectly seasoned al pastor is cooked on a trompo (vertical rotisserie), just as it should be, before it's sliced into freshly made tortillas, then topped with pineapple.
Vegan or vegetarian? They've got four tacos options and six specialty dishes that can be made with Beyond Meat or roasted veggies. Basically an unheard of level of choice for a taqueria in Santa Barbara.
Even if you're full after pastries and tacos, don't leave the neighborhood just yet. Duck into Mayo's Taqueria Y Carniceria for a container of their fresh salsa to go. You won't regret it.
WWW.FOOD–HOME.COM 24 FOOD + HOME
ONE FINE DAY
Photos by Aron Ives
Beef bourguignon sandwich (top left) from Bree'Osh. Bree'Osh owners Nelly and Pierre Henry.(top right).
Terra Outdoor Agoura Hills Showroom TERRAOUTDOOR.COM I 818.304.9165 AGOURA HILLS SHOWROOM I 28207 CANWOOD ST. TERRA COLLABORATES WITH AN EXTRAORDINARY TEAM OF DESIGNERS, MANUFACTURERS AND ARTISANS ACROSS THE GLOBE TO CREATE EXCEPTIONAL OUTDOOR FURNISHINGS. OUR PREMIUM QUALITY AND CONTEMPORARY EUROPEAN DESIGNS ARE IN-STOCK AND READY TO TURN YOUR OUTDOOR SPACE INTO A PERSONAL SANCTUARY. Terra Outdoor Agoura Hills Showroom GRAND OPENING TERRAOUTDOOR.COM I 818.304.9165 AGOURA HILLS SHOWROOM I 28207 CANWOOD ST. TERRA COLLABORATES WITH AN EXTRAORDINARY TEAM OF DESIGNERS, MANUFACTURERS AND ARTISANS ACROSS THE GLOBE TO CREATE EXCEPTIONAL OUTDOOR FURNISHINGS. OUR PREMIUM QUALITY AND CONTEMPORARY EUROPEAN DESIGNS ARE IN-STOCK AND READY TO TURN YOUR OUTDOOR SPACE INTO A PERSONAL SANCTUARY.
A fisherman's feast
by megan WaldreP
My husband, Chris Dabney, fishes for spiny lobster at the Channel Islands. However, when you think of lobster, you generally think of Maine.
It's cool. I get it. I didn't realize California had lobsters until Chris and I dated.
Maine lobsters are known as "true lobsters" because of the claws or pinchers on their front legs to protect them from predators. Spiny lobsters are found in California, Florida, Mexico, and the Southeastern coast, and instead of claws they have little prickly horns covering their bodies and antennae to keep them safe. Still, octopuses, otters, sharks, and fish like groupers and snappers love a "lobby." Hungry humans, too.
Which leads us to "Catch, A Maine Seafood Cookbook," created by the Maine Coast Fishermen's Association. Monique
Coombs, a fellow partner of a commercial fisherman, director of community programs for the association, and a long-lost schoolmate from Germany (a story for another time), sent me a copy.
As I flipped through meals like Super Seaweed Pesto, Scallop Num Pang, and Gulf of Maine Haddock w Crab and Maine Blueberries with Potato Chips, I realized no matter our place in the world, one huge ocean connects us. And the hardworking fishermen and families behind each catch allow us to enjoy the bounty of the sea. That and the love you and I pour into each home-cooked meal for our families.
Butter helps, too.
The spiny lobster season runs from October to March, and the catch is available at your local seafood market, and other places like the Saturday Fishermen's Market in Santa Barbara or Sunday's Farmers' Market at Channel
Islands Harbor in Ventura. In the off-season, you can find Maine lobster at the Santa Barbara Fish Market or your trusty local seafood market. No matter what time of year, fresh lobster is within reach.
Recipe notes: It's wise to double or triple the recipe because it's so delish. Chris and I finished the pot in one sitting, and if it weren't for chunks of crunchy sourdough bread from Lazy Acres, we'd have hungered for more. Although the wild-caught seafood shines, the butter and sweet corn balances the flavors with a chef's kiss. I use organic salted butter by Straus Family Creamery for its high-quality taste. Flour is the magic ingredient tying it together for a creamlike, heartier dish. We bought frozen New England scallops from Lazy's and didn't have crab, so I doubled the scallops, which was incredible. It's hard to go wrong here. Serves 4-6 or two hungry adults.
maIne seafood ChoWder (No cream necessary)
3 fully cooked true or spiny lobsters, peeled from the shell and cut into chunks
1/2 pound US wild-caught scallops, quartered
1/2 pound US wild-caught lump crab meat
4 cups seafood stock (sub. veggie or chicken stock if needed)
1/4 pound unsalted butter (I used part salted and olive oil)
1 cup peeled and diced carrots
1/2 cup diced yellow onion
1 leek, halved and thinly sliced
1 cup diced white or red potatoes
1/2 cup corn kernels, fresh or frozen
1/4 cup all-purpose flour
Maine sea salt and pepper to taste
1 1/2 tablespoon heavy cream (optional)
Generous pinch of Aleppo pepper (optional)
Fresh parsley for garnish (optional)
Directions:
In a large, heavy-bottomed pot, melt the butter. Add carrots, onion, leek, potatoes, and corn and sauté over medium-low heat, stirring occasionally, until the potatoes are barely cooked. Reduce heat to low, add flour, and cook, stirring often, for three minutes.
Add the stock and bring it to a boil. Add the scallops, reduce heat, and simmer uncovered until almost cooked (about five minutes). Add lobster and crabmeat and continue cooking on low until the scallops are done and the lobster and crab are warmed. Add heavy cream and Aleppo pepper, if desired, and parsley. Salt and pepper to taste. Garnish with parsley. Serve immediately.
To get (or gift!) MCFA's cookbook, visit www.mainecoastfishermen.org for recipes to impress while supporting U.S. fishermen.
By Karen Watterson for the Maine Coast Fishermen's Association
WWW.FOOD–HOME.COM 26 FOOD + HOME FISH TALES
Lobster chowder from "Catch, A Maine Seafood Cookbook," created by the Maine Coast Fishermen's Association. (Photo by Mark Rockwood.)
WWW.FOOD–HOME.COM 28 FOOD + HOME Oksan Kilan
Perfecting the quiche
by laurenCe hauben marketforays.com
Every cook knows the basics of how to make a quiche, but if you want to elevate this go-to dish from the predictably boring, doughy, eggy mix, here's what to do.
Abandon your pretty ceramic mold or familiar Pyrex and seek the thinnest tin you can find. To crisp a crust requires quick transfer of heat, and you can't get that from a thick-walled ceramic dish. The thinner the metal the better. A removable bottom is best, and you may want to invest in one of the new perforated steel tins if you can find one. One and a quarter to one and a half inches tall is perfect for a rich, fluffy result. Do not buy a non-stick mold. Nonstick pans contain PFAS, which are toxic, and any pie crust worth eating is going to contain enough butter anyway to prevent sticking to its tin.
Use the best-quality eggs and flavorful cheese. The original Lorraine has bacon only, no cheese, but cheese improves most things, and definitely quiches. Use real Gruyere cheese and slab bacon, not some bland pre-shredded bagged stuff.
Make your own butter crust. If using vegetables or mushrooms in your filling, cook them and strain out the excess liquid so you don't end up with a soupy quiche.
Finally, par-bake your crust before adding the filling. This way, you won't have to trade between a half-baked shell and dry overcooked filling. You want a crisp shell and creamy inside, not the other way around.
A simple green salad with shallot vinaigrette is the perfect accompaniment.
fIllIng suggestIons
• Farmhouse white cheddar, sauteed apples, smoky ham, fresh thyme
• Carrot coins, dill, fresh chevre
• Leeks, crème fraiche, camembert
• Chanterelles, chives, gouda or pilota (at Cheese Shop SB)
• Artichoke hearts, tarragon, fontina
master reCIPe
You can vary the fillings to suit the seasons and your preferences, but the basic technique remains the same.
Ingredients
Egg mix for a 9.5-inch quiche:
4 farm fresh eggs (it's important to use good fresh eggs for this recipe)
FOOD + HOME 29 WWW.FOOD–HOME.COM
1/2 cup whipping cream
1/2 cup milk
1/4 teaspoon salt
1/2 teaspoon fresh ground white pepper
1/2 teaspoon fresh ground nutmeg
Filling for Quiche Lorraine
1 slice slab bacon, about 2/3" inch thick (available at Cheese Shop Santa Barbara)
4 ounces real Gruyère cheese
1 cup white onion, sliced very thinly (optional)
1 tablespoon unsalted butter (if using onions)
cup of cheese.
Pour the egg mix on top of the crust. Sprinkle with remaining cheese, and bake until set and golden, about 20 minutes.
butter Crust for sWeet and savory PIes (Pâte brIsée)
This recipe makes 2 pâte brisée crusts, enough for 2 galettes, tarts, or quiches. Using pastry flour, made of soft wheat and with lower gluten content, will yield a more delicate result but you can substitute all-purpose flour if pastry flour is not available.
Ingredients
3 cups (18 ounces by weight) pastry flour, plus extra for rolling
12 ounces unsalted butter, very cold, cut into 1/2 inch cubes
1 1/2 teaspoon salt
1 teaspoon sugar (increase to 3 tablespoons for a sweet recipe)
8 tablespoons ice water
Preparation
DIY Cocktails
Preparation:
Make your dough ahead of time and chill it for at least 2 hours. Overnight is fine.
Preheat your oven to 400 degrees
Roll the dough and set it in the pan. Crimp the edges and chill the prepared shell for 30 minutes or longer.
Par-bake your crust: Line the shell with parchment paper, top with baking weights, and par-bake until blond, about 15 minutes. Remove the paper and weights and par-bake for another 5 minutes. Prepare your egg mix: whisk together the eggs, cream, milk, salt, pepper, and nutmeg.
Degrease the bacon by plunging it in boiling water and boiling for five minutes to dissolve the fat. Drain and reserve.
Sauté the onions in the butter until blond but not brown. Add the bacon, and sauté for a couple more minutes.
Place the bacon and onions on the bottom of the pre-baked quiche shells. Sprinkle with 1
Start by cutting the sticks of butter into 1/2-inch cubes and placing them in the freezer for at least 15 minutes so that they become thoroughly chilled.
Combine the flour, salt, and sugar in a large bowl. Add the butter and work with your fingertips, pinching the pieces of butter until the mixture resembles coarse meal, with little petals of butter.
Add water 1 tablespoon at a time, mixing until the dough just begins to clump together. If you pinch some of the crumbly dough and it holds together, it's ready. If not, add a little more water. The amount of water you will need depends on the type of butter and flour you used as well as the humidity in the air, so there's art as well as science involved.
Shape into 2 discs. Do not over-knead the dough! You should still be able to see little bits of butter in the dough. These bits of butter are what will allow the result crust to be flaky. Wrap the discs in plastic wrap and refrigerate at least 1 hour before rolling.
moCktaIl: CosnoPolItan
Ingredients:
2 ounces Seedlip Citrus
1 ounce cranberry juice
1/2 ounce fresh lime juice
1/2 ounce simple syrup
Method:
Combine all ingredients in a cocktail shaker. Top with ice, shake for 30 seconds, and strain into a coupe glass. Garnish with an orange peel.
#neatornot always enjoy.
lemon aPerol sPrItz:
Ingredients:
2 ounces Cutlers Gin
2 ounces Aperol
1 ounce LimonCello LaCroix
Method:
Combine spirits over ice in a tall glass. Top with 1-2 ounce soda water. Garnish with a squeeze of fresh lemon juice.
#neatornot always enjoy.
WWW.FOOD–HOME.COM 30 FOOD + HOME
HOME CHEF
FOOD + HOME 31 WWW.FOOD–HOME.COM WHAT WILL YOU DISCOVER AT THE FARMACY? Use Promo Code: FHM30 Get 30% Off Any Item* Or shop online: Visit any of our locations to shop and redeem. Santa Barbara - C10-0000293-LIC Isla Vista - C10-0001190-LIC Santa Ynez - C10-0001124-LIC *Discount applies to single item only farmacyshop.com @farmacy.ca Santa Barbara 128 W Mission St, Santa Barbara, CA 93101 805-880-1207 Isla Vista 6555 Pardall Rd, Goleta, CA 93117 805-454-8473 Santa Ynez 3576 Madera St, Santa Ynez, CA 93460 805-693-4685
Sweet potato toasts: 6 ways!
Win over family and friends with these six delicious sweet potato toast recipes! Sweet potato toasts are simple to make, great for paleo, vegan and gluten-free diets and they are packed with healthy nutrients!
sPICy asIan sWeet Potato
toast
vegan cream cheese
purple endive chopped
jalapeno slices
red chili pepper
sesame seeds
2 tablespoons coconut amino
½ teaspoon sesame oil
2 tablespoons rice vinegar
¼ teaspoon ground ginger
cilantro for garnish
avoCado sWeet Potato
toast WIth zesty lemon
PePPer
avocado slices or guacamole
grape tomatoes halved
lemon pepper seasoning or salt, pepper and fresh lemon zest to add as a garnish
fresh basil or cilantro (garnish)
Cream Cheese berry and PIstaChIo sWeet Potato
toast
vegan cream cheese
strawberries diced or sliced
blueberries
pistachios
brown rice syrup, agave or honey for drizzle (avoid honey if vegan)
ItalIan tomato Pesto
and olIve sWeet Potato
toast
vegan cream cheese
grape tomatoes halved
olive slices
pesto (make sure vegan if looking for dairy-free)
fresh basil for garnish
chili pepper flakes for garnish
CuCumber and radIsh
Cream Cheese sWeet
Potato toast
avocado slices or guacamole
broccoli or clover sprouts
cucumber slices or ribbons
radish slices
PeaChes and Cream sWeet Potato toast
vegan cream cheese
peaches sliced
brown rice syrup, agave or honey for drizzle (avoid honey if vegan)
fresh mint leaves for garnish
INSTRUCTIONS
Start with 2-4 medium sweet potatoes
Preheat the oven to 400 degrees F. Spray a baking pan with cooking spray or line with parchment paper.
Wash off the sweet potatoes with water and give them a good scrub with hands or a scrubber to remove any dirt. Slice off the ends. Cut the potatoes lengthwise into slices so they are about ¼-½ inch thick. (Watch it while it bakes so the thinner slices do not burn.)
Place the sweet potato slices on the prepared baking sheet. Bake for 10-15 minutes for thin slices. Thicker slices will need to bake 20 minutes until nice and soft and the edges will be a bit crisp. Carefully monitor it so it does not burn.
When the sweet potatoes are finished roasting, top each slice with your favorite toppings below.
Spicy Asian Sweet Potato Toast
Make the sauce by combining in a small bowl the coconut amino, sesame oil, rice vinegar, ginger and sesame seeds.
Top each sweet potato toast with cream cheese. Add radish, jalapenos, chili pepper slices, and sprinkle with sesame seeds. Pour the sauce on top before eating.
Avocado Sweet Potato Toast With Zesty Lemon Pepper
Top toast with avocado slices or guacamole. Add tomato halves on
top and garnish with lemon pepper seasoning or sprinkle with salt, pepper and lemon zest. Add basil or cilantro as an additional garnish.
Cream Cheese Berry and Pistachio Sweet Potato Toast
Top each toast with cream cheese. Add strawberries and blueberries on top and pistachios. Optional to drizzle with brown rice syrup, agave or honey (if not vegan).
Peaches and Cream Sweet Potato Toast
Top the toasts with cream cheese and peach slices. Garnish with fresh mint and drizzle with brown rice syrup, agave or honey (if not vegan).
Cucumber and Radish Cream Cheese Sweet Potato Toast
Spread avocado slices or guacamole on top. Add sprouts followed by cucumber ribbons and radishes. Optional to garnish with salt and pepper.
Italian Tomato Pesto and Olive Sweet Potato Toast
Top toasts with cream cheese. Add tomato halves and olives on top. Drizzle pesto and optional to garnish with basil and red chili flakes.
NOTES
You can roast the sweet potatoes ahead of time and store them in an airtight container in the refrigerator for up to a week. To reheat, add to a sheet pan and bake at 350 for 5 minutes or until warm. They can also be reheated by popping them in the toaster and reheated on low until warm.
Recipes by Danielle Fahrenkrug
Follow Delightful Mom Food for all your favorite healthy gluten-free recipes. Visit delightfulmomfood.com and follow on social media @delightfulmomfood - And when you do follow on social media, be sure to say hi and let her know how you found her.
WWW.FOOD–HOME.COM 32 FOOD + HOME
HOME CHEF
Danielle Fahrenkrug
Let's design the luxury look and feel of your dream lifestyle for your outdoor space! Create your Lifestyle for the places you live and play. (805) 881-3938 2580 Azurite Circle Newbury Park, CA 91320 www.vannuysawning.com AWNINGS • CABANAS • CANOPY • SLIDE ON A WIRE • FINANCING PATIO COVERS • RETRACTABLE AWNINGS • CUSHIONS • DESIGN • INSTALLATION SINCE 1918
gluten-free zuCChInI goat Cheese PIzza
This white zucchini pizza is a beautiful composition of delicate goat cheese with summers finest zucchini squash topped on America's favorite dish- pizza! Use a premade pizza dough to have this ready in 40 minutes or less!
Prep time: 10 min, Cook time: 25 min, Servings: 6
INGREDIENTS
1 prepared pizza dough
4 ounces goat cheese
1/4 cup shaved Parmesan cheese shredded (optional)
1 ½ teaspoon fresh thyme chopped, separated
3 tablespoons olive oil
1 tablespoon lemon juice
½ teaspoon salt
¼ teaspoon pepper
1 zucchini sliced into about ½ cm thin slices
INSTRUCTIONS
Preheat oven 400 degrees F. or as prepared pizza dough says. Spray a pizza stone with cooking spray and lightly add flour, or spray a baking pan or pizza pan with cooking spray and lightly add flour to prevent sticking.
In a small bowl mix together the goat cheese, lemon juice, and 1 teaspoon of fresh thyme. If the goat cheese is tough to mix, microwave it for about 10 seconds to soften.
In another bowl, add the olive oil, salt, pepper, and the remaining ½ teaspoon fresh thyme. Mix well and set aside.
Make the pizza dough in advance or use a store bought. To make the pizza, roll the dough out on a lightly floured surface reaching about ¼ inch thick for thinner crust. Transfer to the prepared pizza pan.
Using a spatula, spread the goat cheese spread onto the dough. evenly Top with Parmesan cheese. Layer the zucchini slices in a circular pattern, not overlapping. Using a basting brush, baste the top of the pizza, including the crust with the dressing saving the rest for the end.
Bake 400 degrees for 25-30 minutes (or as dough instructions say) and the crust is slightly golden and zucchini is dry, not moist but not burned. When the pizza is done, baste it lightly with more dressing before serving and garnish with fresh thyme.
NOTES
Notes 1. Make sure the slice the zucchini to about ½ cm thin rounds. Otherwise too thick will make the pizza little moist and the dough will have trouble cooking or crisping. Also keep them spread apart without overlapping for even cooking.
Notes 2. To make this 30 minutes, use a precooked pizza dough found in the frozen section of the grocery store. Add the toppings according the directions and bake for 20 minutes or until lightly browned and the zucchini is dry and cooked but in no way burned.
Notes 3. Use a smaller zucchini rather than a large one. Depending on the size, you may need two, about 1 cup worth when sliced.
Notes 4. Additional toppings can be added such as bacon bits, mushroom slices or slivers of red onion.
WWW.FOOD–HOME.COM 34 FOOD + HOME
HOME CHEF
Danielle Fahrenkrug
Power breakfast for one
baked avoCado WIth smoked salmon and egg
15-20 minutes prep and cook
Ingredients:
One ripe avocado
3 ounces smoked salmon (Cambridge House smoked salmon is available at Lazy Acres. sbsmokehouse.com)
One fresh egg
1/4 cup chopped scallions
Instructions:
Preheat the oven to 400-F. Cut the avocado in half and remove the pit. Place the avocado in a baking dish and fill the hole with strips of smoked salmon. Crack an egg into the hole, making sure the yoke remains intact. Top with salt and pepper. Bake for 15 minutes or until whites are set. Garnish with scallions and enjoy!
Pair with fresh-squeezed orange juice and a toasted baguette. And, if on Sunday, add a little sparkling wine!
FOOD + HOME 35 WWW.FOOD–HOME.COM L ic # 261772 RCHITECTURAL ILLWORK OF SANTA BARBARA, INC. Showroom located at 8 North Nopal Street Santa Barbara, CA (805) 965-7011 www.archmill.com Cabinetry • Doors • Windows • Mouldings S erving S anta B ar B ara S ince 1969 QUALITY CUSTOM WOODWORK 50 YEAR ANNIVERSARY 1969–2019
Nadine Greeff
WWW.FOOD–HOME.COM 36 FOOD + HOME 1311 STATE STREET | SANTA BARBARA | 805-962-1311 | JANESB.COM Your go-to for consistently great food, value and service for 15 years. projects a unique building company 805.682.2226 | projectsgc.com | license #884424 Reimagine your home ...then call to remodel or build with us
FOOD + HOME 37 WWW.FOOD–HOME.COM
STYLE + DESIGN
We love the slinky look of this Italian designed plywood Illan light fixture from Luceplan. Available in three sizes, prices range from $1,800$2,650. LED lighting creates relaxing diffused lighting. Santa Barbara's cozy Light and Home boutique carries a wide range of lighting in the shop as well as by order along with fun and modern home décor. Available at Light and Home. 18 West Calle Laureles, SB, 805-757-7878. www.lightandhome.com
Let there be light
A new face for old cabinets
One quick (and often less expensive) way to give your kitchen cabinets a fresh look is with a new coat of paint. Not just any paint that you might brush on in your spare time, but rather a controlled-environment spray process in a painting booth that uses a conversion varnish as the paint.
Paint spray booths have a much greater control over temperature and overall air quality to ensure the final product will have a perfect finish. A seamlessly controlled environment gives you a wider variety of coating, some of which are unsuitable for on-site application.
A professional spray application that uses a conversion varnish will have a coverage density twice that of traditional lacquer, giving cabinet surfaces greater durability and more resistance to heat, solvents, acid, and scratches.
So, before taking the leap toward brand-new cabinets, it might be worth the time to get an estimate on a new finish. In most cases the painter will take the cabinets apart, move them off-site for the varnish, and then reassemble and reinstall. —RB
For more information on controlled environment paint applications and estimates, contact D & D Painting. 805-569-1285. www.ddpainting.com.
Chill it!
White wine seems to taste even better when chilled in this Mary Jurek stainless steel Festiva bottle chiller, a must-have for every barware collection.
Available at Coast 2 Coast Collection. Coast2CoastCollection.com 805-845-7888
38 FOOD + HOME STYLE + DESIGN
Yin Yang
MONTECITO LANDSCAPE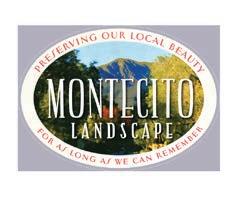 Creating beautiful gardens for over 50 years
"I love my new landscape, beyond my expectations. Spending more time outside has improved my mood and attitutde toward life. Just wish I had done it sooner!" S. C.
Call today for your Free Home Garden Consultation
| montecitolandscape.com
805-969-3984
Spring style shopping
Ceramic dishes made by Ren Bern Scott in Ojai and sold exclusively at domecíl. Wooden spoons are hand-carved by Carpinteria artist Ray Gabaldon. Both available at Domecil in Victoria Court. www. domecil.com
A
few
words about the kitchen sink…
Perhaps the consensus favorite among contractors and customers alike are composite sinks made of a quartz and resin mixture that resembles a matte stone. This elegant mix of functionality and looks is incredibly durable and resistant to bacteria as well.
One of the leading brands is Bianco, which offers an array of sizes, from single bowl to split and everything in between. One of the more popular styles is an apron design with an inner ledge that supports an adjustable metal rack to dry dishes or sponges Add a touchless faucet for easy on and off water flow, and doing the dishes has never been easier.
A large selection of Bianco sinks and other brands is available at Economy Supply Company. 632 East Haley Street 805-965-4319.
40 FOOD + HOME STYLE + DESIGN
We Love What We Do 805.895.6096 sunrise805.com CSLB #1003200 sunrise805
high-fired three
De Simone Square
This collection created aristocrat Giovanni from Northern De Simone extensively Picasso, are evidenced bright colors lines of
From Tuscany L
Pattern on pattern
Whenyou have simple counters and cabinets let the backsplash and floor play! This pattern on pattern is manufactured by Stone Impressions and brings this kitchen to life.
Available at TileCo. tilecodist.com
Custom shade
Shade is a valued commodity in California, especially during the hotter months. If your backyard dining area or pool deck needs shade and can't fit an awning, a custom umbrella is the perfect solution. Put shade exactly where it's needed with a unique, stylish umbrella made from durable, weather-resistant fabrics that are guaranteed to last for years.
Residential, hospitality and commercial umbrellas custom built to any size. Available from Van Nuys Awning. 805-881-3938. www.vannuysawning.com
Fresco 14.75'' Square Platter
eona Settembre 24-inch round platter is handcrafted by Tuscany's most renowned artisans, each piece of the Leona collection is meticulously detailed, depicting the veins of each leaf and fullness of each grape.
detail
of
Available online at italianpottery.com
Bees
Toscana Bee features golden background, bees. This available complete line of
WWW.FOOD–HOME.COM
STYLE + DESIGN
vibrant colors of the Melograno Fresco collection home with feelings of warmth. The
on are incredible, as they are produced by one
factories in Deruta. ($366)
a small hill town near Assisi. The colors are vivid and each piece is
this collection, as traditionally, Italian ceramics are only high-fired twice. ($176)
Weather solutions for driveways

Oneoption that has been gaining popularity with landscapers and designers is the use of permeable pavers. Not only do they offer a rich array of colors and stone textures, the pavers also allow water to pass through which can help prevent pooling or flooding in heavy rain. The installation cost is higher than traditional asphalt and concrete, but the maintenance is much lower, and the lifespan is much longer.
Angelus Block Company pavers are available at Goleta Building Supply, 91 Frederick Lopez Rd. www.goletabuildingmaterials.com. For more information on Angelus Pavers, go to www.angeluspavingstones.com
WWW.FOOD–HOME.COM 44 FOOD + HOME 2948 SAN MARCOS AVE, LOS OLIVOS • WWW.STORMWINES.COM Family-owned winery focused on producing classically styled wines from Santa Barbara County. Visit our tasting room in Los Olivos! STYLE & DESIGN
Joe Clouse
FOOD + HOME 45 WWW.FOOD–HOME.COM Economy Plumbing Supply | 632 E. Haley | 805-965-4319 | www.economysb.com Trending Finishes Matte Black brings warmth and elegance to your kitchen design and offers a dramatic departure from stainless steel and chrome. Browse our showroom for a wide array of matte black kitchen sink ensembles, accessories and premium faucets. Call (800) 346-3781 for a free Virtual Design Consultation or visit us online at closetfactory.com ©2023 Closet Factory. All rights reserved. CA Lic. #937353 the art of organization 15% Discount Restrictions apply. Not to be used with other o ers or discounts. DON'T AGONIZE Organize CLOSETS • GARAGE • HOME OFFICES • ENTERTAINMENT CENTERS WALL UNITS • WALL BEDS • PANTRIES • CRAFT ROOMS LAUNDRY ROOMS • MUD ROOMS • WINE ROOMS
WWW.FOOD–HOME.COM 46 FOOD + HOME
KITCHEN NOTES
Renowned architect Frank Lloyd Wright is said to be the father of the kitchen island, and then, later, the open-concept floor plan. He wanted to create "workstations and function" while simultaneously creating a stage in which hosts could engage with their guests as they prepared a meal.
When it comes to remodeling ideas in today's kitchens, a lot has changed, but the sentiment remains the same: create spaces with beauty, function and versatility. The following is a collection of kitchen space designs from local architects, builders and designers.
www.santabarbaracabinetcompany.com
FOOD + HOME 47 WWW.FOOD–HOME.COM
Modern kitchen makeover features a Shaw farmhouse sink, Wolf stove and Perrin & Rowe faucet. Custom cabinets and design from Santa Barbara Cabinet Company.
Photos by Eamonn McGeough
WWW.FOOD–HOME.COM 48 FOOD + HOME
KITCHEN NOTES
Designed and built by Santa Barbara Design & Build, this kitchen features island seating, a double oven Wolf Range, and slate flooring. www.santabarbaradesignandbuild.com
FOOD + HOME 49 WWW.FOOD–HOME.COM
WWW.FOOD–HOME.COM 50 FOOD + HOME KITCHEN NOTES
FOOD + HOME 51 WWW.FOOD–HOME.COM
Open floor plan kitchen design featuring display shelving mixed with fine cabinetry. Design by SALT Architecture. www.saltarchitecture.com
Designed with a minimalist palette of materials to best align with the owner's appreciation of clean lines and lack of clutter, this kitchen is a lesson in simplicity. The result is dramatic, yet warm. Carrera marble slabs, flat-faced matte cabinetry and ipe cladding provide a seamless transition to the materials utilized on the remainder of the residence. Design by Anacapa Architecture, Santa Barbara. www.anacapaarchitecture.com
Project builder: Beachfront Construction, Santa Barbara. Cabinets by Lotus Cabinetry, Santa Maria.
WWW.FOOD–HOME.COM 52 FOOD + HOME
KITCHEN NOTES
Signature Custom Cabinetry. Walnut island with painted white perimeter cabinets. Quartzite countertops. Hood design includes spice storage and walnut trim. The Kitchen Co. www.thekitchencosb.com.
Designer: Pat Just
FOOD + HOME 53 WWW.FOOD–HOME.COM
WWW.FOOD–HOME.COM 54 FOOD + HOME KITCHEN NOTES
Kitchen design by Appleton Partners. www.appleton-architects.com.
Kitchen construction by Clause Construction www.clouseconstruction.com
Photo by Matt Walla.
The Beauty of Natural Stone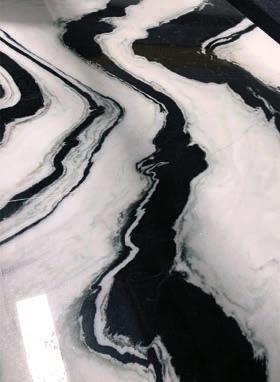 Whether completely renovating or subtly updating, natural stone transforms homes.
519 N. Quarantina St. Santa Barbara 805.617.3310 www.solidrocksb.com
Blossoming questions
by lIsa Cullen
Recently I received some garden questions that I thought everyone might be interested in, so in this column I'd like to share the answers. If you have any garden questions, feel free to email me lisacullen@ montecitolandscape.com. I'm always available to help if I can.
Q: I moved to Santa Barbara from the East Coast, and I love bulbs, in particular peonies. I understand we can't grow daffodils and peonies but wonder what bulbs will grow in this climate? —Dreaming of Peonies in SB
Dear Dreaming, I too love bulbs and long for fields of daffodils. If I had a favorite flower, it would be peonies. However, there are flower bulbs that will grow and multiply without much care. Here's a list of some to try.
Narcissus (paperwhites) will continue to pop up here and there when the conditions are right and will continue to multiply.
Freesias are a fragrant, prolific bloomer in our climate and will come back year after year, particularly if we have some winter rain. Bearded iris are fabulously drought tolerant and will continue to bloom and will multiply making large clumps. Plus, they're fragrant.
There's a white ever-blooming variety called "frequent flyer" that's very tall and continues to bloom throughout the year.
Daylilies come in many colors and work particularly well in a tropical garden.
Q: What's the deal with Roses in Santa Barbara? Yes or no? —Rose Lover
Dear Rose Lover, the answer to your question is an emphatic YES! Roses want lots of sun and air flow. The air flow is key to keep pests and diseases at bay. The other key to roses is using organic methods including creating
WWW.FOOD–HOME.COM 56 FOOD + HOME
GARDEN NOTES
Lisa Cullen
living soil. The easiest varieties are "landscape" or "shrub" roses such as Iceberg. These types of roses do not need special care and in fact don't need hard pruning. Just clip them to keep them in shape. The also come in a climbing form. There are also ground-cover roses that give abundant flowers without much encouragement. My advice is to plant lots of roses any chance you get. A great selection can be found at La Sumida Nursery on Patterson Ave.
Q: I'd like to grow fruit trees, but don't have room for an orchard. What is the best way to go about planting fruit trees in a modest garden? —Fruitless on the Mesa.
Dear Fruitless, this is a great question! Our Mediterranean climate is perfect for many different fruit trees. Even if you only have a condo patio you can have a couple of fruit trees. If you have moderate space, then start by planting the basics. I think every garden should have a lemon and a lime or two. Meyer lemons and Mexican limes do very well in pots and in my experience are the most productive of the citrus. Not everyone loves Kumquats, but they too are easy to grow and do well in containers.
Mix fruit trees in with your ornamental garden. Stay with the easy ones, like citrus. Guavas, such as pineapple and strawberry, are both excellent producers and are quite beautiful as ornamentals. If you have more room, venture into oranges, tangerines, and figs. Avocados do well but take a couple of years to be productive and are quite large. As far as stone fruit, the best one in our area is the Santa Rosa Plum. I also think it's the best tasting. Unless you have lots of room and don't mind experimenting, stay away from peaches, nectarines, and apricots. They take more work and are less reliable in our climate. Best bet: stick with fruit you love and will use. I hope this helps get you on your way to a fruitful future.
Q: I have a bunch of weeds that have come up all over my yard. They have a little yellow flower and have popped up after the recent rains. Wondering what to do. —Mystified in San Roque.
Dear Mystified, this is a "Beauty in the Eye of the Beholder" situation. What you have is oxalis. Oxalis is a bulb that flourishes after the rains and dies back completely when the warm weather comes. I happen to think they're kind of pretty, and since they're nearly impossible to get rid of, my advice is to learn to love them. They're a beautiful deep green and the bright yellow flower makes a cheery addition to any landscape. If you hate them, the only option is to cut them down with a mower or weed whacker. Remember, they'll be gone in a few months come summer.
Lisa Cullen, landscape designer and organic gardener, owns Montecito Landscape with her husband, Chris. She can be reached at 805.969.3984 or www. montecitolandscape.com
FOOD + HOME 57 WWW.FOOD–HOME.COM WE LOVE PLANTS The heart of our garden center is our plant nursery We offer plants from all around the globe that are unique and rare Come find inspiration in our meticulously designed outdoor "showrooms" And create a garden unlike your neighbors Landscape plants, house plants, pottery, fountains, birdbaths, statuary, arbors, outdoor furniture, and decor to complete your garden vision. Visit our website and on-line store at TerraSolGardenCenter.com ALL ON-LINE ORDERS are Pick up or Local Delivery Only Like us on FaceBook for up-to-date information Open to the Public Tuesday-Sunday 9am-4pm/Closed Mondays 5320 Overpass Road, Santa Barbara CA 93111 (805) 964-7811 Open to the Public Everyday 9am-4pm 5320 Overpass Road, Santa Barbara CA 93111 (805) 964-7811
The new NEM
by marshall hoWen
If you, like me, are watching the conversations occurring on various social media public forums, there are quite a few folks speaking out about public utilities right now. Once you get through the postings about lost cats and pets that need new forever-homes, you find public statements about gas bills from these past few months, rising electrical bills, and the whole residential solar Net Energy Metering (NEM 3.0) situation. It all feels a bit crazy and ominous.
As a resident of southern California (the Central Coast, specifically), there's a sense that we're being held captive by the various utilities. As a legacy contractor in the renewables industry, I'm consistently asked my opinion regarding the utilities landscape. Our current and prospective customers are constantly trying to understand shifts in policy and legislation that restrict access to the grid and natural gas.
As consumers of energy, we're living in the midst of the paradox that California has established over the last 20 years: our fierce battle
to preserve the environment versus maintaining a low-cost and substantive energy infrastructure for our citizens. The "Golden State" is just that — golden. Lowering emissions, reducing dependency on fossil fuels, and safeguarding our future by shifting to renewable energy sources (in lieu of nuclear generation) are all results of strong public sentiment and activism. We all, for the most part, want these things, but the impact they have on direct costs is now showing itself with sharp increases in bills, shortages and failures.
A real-time example of this is the extreme rate increases we all experienced these past four to five months. People expressed shock on social platforms about gas bills that were four times or more higher than what they normally are. As a public utility, SoCal Gas has the ability to pass along increases in the base price of natural gas due to constraints in supply, excess demand, or emergency development. This winter was, and still is, very wintery. We've experienced more cold weather on the Central Coast in the last three
months than we've seen in a decade. It's officially spring, but there's fresh snow in the backcountry even in April. The diminishing infrastructure supplying homes with natural gas simply wasn't capable of meeting the heating needs it faced, so money had to be spent and that expense passed along.
For the average user of electricity, there are a few more layers. With the federal program mandating public access, and the ability to "go solar" and produce your own electricity, consumers have more options and tools to hedge the cost and dependency on the grid. With the coming transition to a new net-metering agreement (NEM 2.0 to 3.0), the value proposition for putting a kilowatt of solar onto the grid will change substantially. But rest assured, consumers' ability to "stick it to the man" won't be going away any time soon.
Marshall Howen has been involved in the solar and energy storage industry for over 20 years and is the president and founder of Sunrise 805. www.sunrise805.com
WWW.FOOD–HOME.COM 58 FOOD + HOME OFF GRID

FOOD + HOME 59 WWW.FOOD–HOME.COM SantaBarbaraCA.gov/WaterWise Rain or shine, water conservation is a way of life in Santa Barbara. With rebates like the Sustainable Lawn Replacement Rebate, residents and businesses can replace their water-thirsty lawn with waterwise plants and receive a rebate of up to $2/square foot. Rebate amount is based upon square footage of turf removed. Projects must be approved in advance. Long-term Water Conservation Save water and money in the long term with a waterwise garden. APPLY FOR A REBATE NOW. Scan here or visit SantaBarbaraCA.gov/Rebates to learn more about our rebate programs. Learn more at SBCreeks.com! @SBCreeks When it rains, pollutants on the ground can quickly wash into our storm drains, creeks, and ocean. For healthy creeks and beaches, keep pollutants out of our streets and storm drains. Only Rain Down the Drain! 824 Reddick Street • Santa Barbara (805) 770-3109 www.deuxbakery.com ARTISAN BREADS • CAKES • PIES • PASTRY New Deli Menu! The best deli sandwiches on housemade breads with your choices of meats, cheeses, and sauces. Delicious salads, Box Lunches, and more! ORDER ONLINE for easy pickup!
F+H GALLERY
"Twilight
"Santa
ARTIST PROFILE
Julika Lackner
Born for the arts
Julika Lackner grew up in an artistic Santa Barbara family. Creativity is in her blood. Her grandfather was a writer and expert on German Expressionist painter Max Beckmann, her grandmother, a ceramicist. Her father, Peter, is a theater director and former UCSB professor. Her mother, Barbara, was the resident costume designer for Ensemble Theater. Her brother, Benny, and Uncle Tom are both jazz musicians. It's only natural that
she would follow in the arts. She notes she is grateful for her upbringing and parents' support to follow her heart.
When did you know you wanted to be an artist?
I've always gravitated towards the arts and knew I wanted to be a painter when I was 16 and tested out of high school. I had to choose a major at SBCC. Art was the natural choice.
WWW.FOOD–HOME.COM 60 FOOD + HOME
(left) "Mountain of the Sun" July, 2019. Oil, enamel, and gold leaf on panel. 24 x18 inches
110 (Santa Barbara Bay)" 2022. Oil on acrylic canvas. 18 x 14 x 1.5 inches.
Barbara Bay" 2021. Oil on acrylic canvas. 30 x 24 x 1.5 inches.
What medium and scale do you work in?
My paintings usually start with a first layer of acrylic paint, followed by oil paint. They range paint from very small (7 x 5 inches) to very large (96 x 72). Sometimes, I incorporate silver leaf. I also make 16 x 20 watercolors.
What artists are you influenced by, look up to, and/ or are inspired by?
I'm greatly influenced by abstract artists Agnes Martin, Mark Rothko, and Annie and Joseph Albers, because their work is all about looking and seeing how color works on the eye. Producing effects in paint which mimic sensations or visual phenomena without rendering them. I try to incorporate that into my landscapes, especially the skies.
Where do you go to get inspired in the art world?
I visit galleries in Los Angeles to see what my contemporaries are up to. I've also always loved going to museums to look at works by the old masters like Turner, Whistler, and Monet. There's always something to learn from or get inspired by, whether it's how they painted a particular cloud or how the light reflects off the water.
Any pet peeves?
The smell of paint solvents can be intense, but I love oil paint too much to give it up.
Do you do commissions?
Yes! Lately, I've been asked quite a bit to paint people's views from their homes. I love making those.
Leslie A. Westbrook
Lackner shows regularly at Sullivan Goss, Santa Barbara; Ladies' Room, Los Angeles; and Simon Breitbard Fine Arts, San Francisco. Her website is www.julikalackner.com
FOOD + HOME 61 WWW.FOOD–HOME.COM Santa Barbara's Best Boutique Winery TASTING ROOM 23 E. De La Guerra St. | Santa Barbara, CA 93101 info@jamieslonewines.com | 805-560-6555 Come in and experience the art of winemaking. 414 Salsipuedes St. 805.965.7985 The Barrel Room Downtown Santa Barbara The Warehouse Old Town Santa Ynez 3563 Numancia St. 805.688.5757 www.carrwinery.com Winery - Tasting Room - Wine Bar
Julika Lackner
F+H GALLERY
SUSAN CRONIN
"Really Rapid Rabbit"
Bronze Limited Edition of 8
Dimensions: 10.5" H x 8" W x 15" D
MARLENE STRUSS
"Ode to H2O" 36 x 36 inches.
CYNTHIA JAMES
"Autumn Kiss"
Oil on canvas.
24" x 36"
WWW.FOOD–HOME.COM 62 FOOD + HOME
Join our Patron Program today! Our community of donors enjoys extraordinary access to Getty's world of art and ideas. This year, the program funds Getty Arts Access for learners of all ages. Scan to learn more or visit getty.edu/supportus © 2022 J. Paul Getty Trust
Wine Country getaways
A duo of valley revivals revealed
by leslIe a. Westbrook
The Inn at Mattei's Tavern (same name, new look) in Los Olivos and The Genevieve (formerly The Santa Ynez Inn, new name and look) in Santa Ynez have both recently undergone major facelifts and renovations, adding two charming Santa Barbara Wine Country escapes to the local landscape.
THE GENEVIEVE
The former Santa Ynez Inn has a new name and look that belies its "granny's house" beginning s. An overnight stay at The Genevieve, a 20-room luxury bed-and-breakfast, includes a made-to-order breakfast (such as eggs Florentine or pancakes), fruit, cereal, delish muffins and juices, a daily wine reception featuring top local wines, and a "dessert hour."
High-ceiling rooms with crystal chandeliers are reminiscent of
European hotels. Deep soaking spa tubs and steam showers in the marble bathrooms add to the luxury. The charming whiskey library sports Art Deco wallpaper, and stylish prints throughout, sourced by co-owner Janice Leslin, add to the ambiance. A barn-like event space is perfect for buy-out celebrations (weddings, baby showers, or birthday bashes) in the 20-room inn overseen by terrific GM Kristopher McLaughlin.
Next door, The Victor Restaurant and Bar shines under the direction of chef Beto Huizar, who grills steaks and lobster on the Jospor charcoal oven (from Barcelona). Standout shareable dishes include Caesar salad, duck fat fries, and the pasilla chili topped with copious shaved black truffles (a deal at $36). There's a nice array of wines by the glass; I discovered a delightful Vino Vargas Alberiño.
Winemaker dinners are on the docket, including a recent fivecourse meal paired with wines from Château Pape Clément, the oldest estate in Bordeaux. And $50 three-course Sunday suppers (lobster mac and cheese anyone?) are popular with locals. Sashay up to the marble-top bar for a classic cocktail like the tasty Snickerdoodle or perhaps oysters and a glass of bubbly.
The revamped dog-friendly inn (certain rules apply) has a candy station (gratis chocolates and taffy), small outdoor jacuzzi tub, Tesla charging stations for hotel guests, and a wine-tasting passport to 13 wineries for two (worth over $500!). The sweetest pièce de resistance may be the chocolate pot de crème for dessert with a celebratory sparkler worthy of Bastille Day — unless you prefer a raspberry souffle.
WWW.FOOD–HOME.COM 64 FOOD + HOME
GRAPE ESCAPES
The Inn at Mattei's Tavern
The Victor restaurant at the Genevieve.
The Genevieve, 3627 Sagunto Street, Santa Ynez, (805) 688-5588 www.thegenevieve.com or follow The Genevieve on Instagram @thegenevievehotel, and to learn more about The Victor, visit www.thevictor.us or follow The Victor on Instagram @thevictor_sy
THE INN AT MATTEI'S TAVERN
The long-anticipated reopening of much-loved Mattei's Tavern has finally arrived. With its early California Wild West beginning as a stagecoach stop founded in 1886, that morphed into an inn and restaurant, the compound has been reimagined in a manner that combines the historic with the new, sprinkled with whimsical and charming décor, including historic portraits on the walls (some by Felix Mattei), charming cowboy tiles in the public restrooms and a bar with Rancho Vistadores touches to beat all local saloons. The restaurant can be noisy for lunch, so book on the patio or order a burger, wild boar chili, or a burger from the bar menu and nosh in the lounge where acoustics are softened by French leather club chairs and upholstered furnishings. All is well for dinner, with an outstanding shareable
menu of wood fired vegetable, seafood and meat selections and an onsite sommelier to help navigate the excellent wine list. Stand outs include central coast Abalone with a mushroom confit swimming in a white miso butter, Avocado and Ogo (seaweed) salad with red endive, Persian cucumbers, roasted pepitas in a passionfruit ponza and the Pork Belly and Clams. Rooms and cottages are chic studies in black and white, with wood and leather accents. The excellence of the local staff throughout is not surprising considering this is an Auberge Resort property. All in all, the newly imagined inn is a welcome five-star addition – with a pool! — to Santa Barbara Wine Country and the fun, wine-tasting-room-jammed town of Los Olivos.
The Inn at Mattei's Tavern, Auberge Resorts Collection, 2350 Railway Ave, Los Olivos, CA aubergeresorts.com, (888) 218-4941.
FOOD + HOME 65 WWW.FOOD–HOME.COM Delivery and curbside pick up available Complete inventory online Call in your order and we'll have it ready renegadewines.com CHEF CRAFTED VEGAN
The Inn at Mattei's Tavern
Carhartt Family Wines
A taste like no other
by raymond bloom • Photos by Lena Britt
One thing that stands out about the wine-tasting experience at Carhartt Family Winery in Los Olivos is that everything, from the backyard feel with kick-back Adirondack chairs lined up on the wooden deck, to the casual pace of attentive staff, is the underlying goal of an unpretentious good time. The tempo is fun and upbeat. The personality of the day is contagious to anyone who arrives. It's relaxed and party-like with jokes, music, and laughter pouring out as freely as the wine. It's no wonder you need reservations to get in (highly recommended). It's as much a local hangout as it is a visitor wine lovers' destination.
Mike Carhartt considers himself a rancher and farmer first and
a winemaker second. He loves the rigor of the job and the satisfaction that comes with his annual crop. Wife Brooke and son Chase handle the winemaking part of the operation.
Before the wine days, most ranches in the Santa Ynez Vally were home to horses and cattle. But in 1996 the Carhartts decided to plant 10 acres of merlot and syrah vines with the intention of selling the fruit to neighboring wineries and winemakers. At the urging of a few close winemaker friends, they made a barrel of each variety for their first harvest in 1998.
The first vintage wines were a hit, but what to do now? Make and sell more wine! So, without a facility or a business plan in
place, the couple began the slow process of converting their ranch into a working winery. While Mike concentrated on farming,
With hard work and many long hours, the winery began to increase its production, and the Carhartts opened a tiny tasting room in Los Olivos in order to sell their wines directly. In 2013, son Chase graduated from Cal Poly San Louis Obispo with a dual major in winemaking and viticulture and stepped in alongside his parents as co-winemaker and co-viticulturist.
Brooke dedicated herself to learning as much as she could about winemaking, gaining experience through on-the-job training, veteran winemaker friends, and ongoing educational studies.
Their vineyard plantings have now expanded to 23 acres and they have opened a larger tasting room (aka The Cabin) in downtown Los Olivos. With a production of over 35 different wines, the Carhartts remain one of a handful of truly family-run operations, with a connection to their land spanning three generations.
WWW.FOOD–HOME.COM 66 FOOD + HOME
WINE COUNTRY
"We work hard at allowing the varietal and the vintage to speak for themselves, with minimal intervention or manipulation on our part."
Opposite: The Carhartts, Mike, Brook and son Chase kick back on the front porch of their wine tasting cabin in Los Olivos. Top: A stroll through the 23-acre vineyard in the Santa Ynez Valley. Lower left: Farmer Mike and his tractor. Right: The usual laid back scene on the back porch of the tasting cabin.
Says Brooke, "Our first vintage, in 1998, was both remarkable and an eye-opener, so definitely a 10! Without really knowing what we were doing, the first barrels of merlot and syrah were surprisingly delicious. In fact, we still have a few bottles remaining of each, and even today, they've held up beautifully. As much as I'd like to say it was due to my 'natural talent,' I really believe that it was (and is) a testament to the vineyard. Our two sites on the Mesa and Canyon are now planted with 10 varietals, each of which has its own interesting and individual characteristics. I really love them all and have a hard time choosing a favorite. For me, I select a wine to drink based on the time of year, time of day or night, what food I might be eating (or not), and my mood!"
Both Brooke and Chase have the same philosophy when making their wines: make sound decisions when harvesting in order to preserve a balance between ripeness, natural acidity, and the grape's own chemistry. "We work hard at allowing the varietal and the vintage to speak for themselves, with minimal intervention or manipulation on our part." The Carhartts' signature style is a result of the family's dedication to regenerative farming practices alongside Brooke and Chase's attention to detail, a passion for wine and food, and a deep respect for Mother Nature.
As for the future, they see endless possibilities with respect to winemaking. From the "natural wine" movement to fruit, herb, and/or beer co-fermentations, there are truly many paths.
The tasting cabin and patio, along with the wine club, are currently the only ways you can sample the wines. The Carhartt family encourages all wine lovers to drop by The Cabin in Los Olivos, sip a few choice vintages, listen to some music, both live and piped in, and basically relax.
When asked why music plays such an important role in the experience, Brooke said, "We all love the many genres of music, from classic rock and roll, to country, blues, reggae, hip-hop, bluegrass, jazz, Latin, classical, and rap. Music is a huge part of our lives and we always have it playing, both in the winery and at our tasting room. Like wine, there's enough variety in music to please everyone."
HAPPY HOUR 4:00pm-5:30pm MODERN MEXICAN CUISINE AND TEQUILA BAR Closed Mondays AugiesSB www.AugiesSB.com 700 State Street (State & Ortega) BRUNCH SATURDAY AND SUNDAY 11am-2pm WWW.FOOD–HOME.COM 68 FOOD + HOME
Santa Barbara
2939 Grand Ave, Los Olivos, CA. www.carharttfamilywines.com For reservations call 805-693-5100. WINEMAKER PROFILE food & home 33 Voted Best Wine Shop for Five Years in a Row! Largest selection of Central Coast and sparkling wines in Santa Barbara * Free gift wrap on all bottles * 3849 State St. Santa Barbara • (805)845-5247 Visit the Winehound in La Cumbre Plaza! Even More Wines! Easy & Plentiful Parking! The Winehound
Winner Winner santa barbara Santa Barbara's Favorite Italian Restaurant since 1937 § § award crafted -Free polished an with more visit the
– Cheers, Bob Wesley & the Winehound Crew
Having a best friend in the kitchen.
Imagine your life having a complete support system. It's like an extended family working together, supporting you, raising your spirits, and making life easier. Every day. Your meals, your prescriptions, your chores, even a hobby or two, all looked after and taken care of. Smiles at every turn, an inside joke with a neighbor, a chef who knows just how you like your favorite meal. A life thriving through connection. That's senior living at Maravilla.
Call us today to schedule a personal tour!
5486 Calle Real, Santa Barbara, CA • 805.284•9861 • MaravillaSeniorLiving.com CARF ACCREDITED • CASITAS • SENIOR RESIDENCES INDEPENDENT & ASSISTED LIVING • MEMORY CARE EQUAL HOUSING OPPORTUNITY RCFE# 425801937
That's the Power
WE
of
.
Championing Santa Barbara terroir
by
As owner and winemaker for his label, Tyler Winery, Justin Willett has built a reputation for producing purposeful, elegant chardonnay and pinot noir wines that authentically express the quality and energy of Santa Barbara County's terroir. Today, nearly two decades since founding his label, Willett continues to lead with a "less is more" approach in the vineyard and cellar to make a wide range of impeccably balanced, age-worthy wines — wines that have helped elevate the prestige of Santa Barbara as a wine-producing region.
Winery in Lompoc. Just one year later, at the age of 24, he started Tyler Winery with a few barrels of Sta. Rita Hills pinot noir.
"Many people start with maybe a harvest under their belt, but I had spent a whole growing season in the vineyard and the cellar, learning the fundamental tasks and skills required to grow and make wine," said Willett, who added chardonnay from Zotovich Vineyard to his production in 2006. It wasn't long before his wines were getting noticed, both locally and by top critics, for their vibrancy and nuanced expression
a reality. Their estate vineyard, called Mae Vineyard, now comprises 30 acres of chardonnay, pinot noir, and syrah, and is where the couple hosts private tastings by appointment. In the not-toodistant future, the Willetts will add an estate winery to the property; the plan is to break ground within a few months.
Sta. Rita Hills pinot noir and chardonnay.
Born and raised in Santa Barbara, Willett graduated with a B.A. in art history and architecture from UC Santa Barbara. Though a career in wine wasn't on his radar, a chance meeting with pioneering winemaker Richard Sanford at a tasting in Los Angeles serendipitously changed the trajectory of his path. In 2004, Willett started a winemaking apprenticeship at Arcadian
of site.
Even during those first years of winemaking, Willett took special care to source from vineyards he respected, establishing close relationships with growers, but he always dreamed of having his own vineyard. In 2015, he and his wife, Mandy, purchased their first parcel of land in the Sta. Rita Hills, and began the rigorous process of making that dream
Aligning with Willett's belief that winemaking starts in the vineyard, Mae Vineyard is farmed organically with minimal impact on the environment. "For us, it's all about treading lightly in the vineyard, being thoughtful about how all our decisions and actions impact not only the vineyard and resulting fruit, but also the world around us," he said. Willett's passion for organic grape-growing led to the launch of Willett-Mallea Farming, a vineyard management company he co-founded with viticulturist Eric Mallea. In 2021, Willett and Mallea were part of the small group that acquired Fiddlestix Vineyard in the Sta. Rita Hills AVA, a long-standing vineyard noted for its sustainably farmed pinot noir.
In addition to Tyler, Willett makes wine for select local wineries as well as other labels he's involved in, including Lieu Dit, a brand he co-founded to showcase Loire Valley varieties grown in Santa Barbara County, and Racines, his collaboration with two noted French producers to make
When asked what he feels makes Santa Barbara such an ideal place for making wine, Willett responded: "I've never thought about making wine anywhere else, and not just because I'm from here. This region has the perfect combination of maritime sedimentary soils, transverse mountain ranges, ocean influences, and a long growing season, which makes it possible to produce wines of extreme elegance and freshness. I truly feel honored to live and work in such a remarkable place."
Tylerwinery.com @tylerwinery
WWW.FOOD–HOME.COM 70 FOOD + HOME
WINEMAKER PROFILE
Tyler Winery's JusTin WilleTT has made a career out of expressing Santa Barbara in the bottle
hana-lee sedgWICk
SANTA BARBARA design center YOUR HOME FURNISHINGS SOURCE This Jacson Accent Chair showcases elegant curved lines with a chiseled iron frame in a natural aged black iron finish A casual ivory and warm gray boucle fabric accents this modern look 27 W X 29 H X 27 D Exclusive Designer Rug Design and curate the best in interiors to inspire your home. Add a moderninspired rug to your vintage space to mix it up. Available in any size and color.
Spring sipping
SPRING INTO THE SEASON WITH THESE FIVE CENTRAL COAST WINES
by hana-lee sedgWICk
Kunin Phoebe Rosé 2.0 ($30)
A nod to the great rosés of Southern France, this easy-drinking, low-alcohol rosé is a natural choice for spring sipping. Named after the daughter of owner Magan Kunin and her late husband's grandmother of the same name, it offers subtle notes of watermelon and stone fruit, with a light, crisp finish. Delicious with or without food, we suggest enjoying it during a long, leisurely lunch on a sunny afternoon.
El Lugar Pinot Noir Blanc ($44) Winemaker Coby Parker-Garcia is one of the few California winemakers to master making white wine from 100% pinot noir grapes. Sourced from Greengate Ranch Vineyard in the cool-climate Edna Valley, the grapes are pressed off the skins immediately to have no color influence. The result is a unique wine filled with
nectarine, melon, and almond flavors, balanced acidity, and a textural finish laced with hints of lemon curd. A delight.
Rusack Boundless Mission ($28)
Grown from cuttings from the century-old Mission vines once thriving on Santa Cruz Island (which were replanted at Rusack's Ballard Canyon estate), this unique bottling is one of the very few Mission wines to be found in California. Showcasing aromas and flavors of red and black fruit with subtle floral overtones, this unexpected red wine shows best when served chilled –perfect for warmer days ahead.
Dreamcôte Wine Co. Sauvignon Blanc ($28)
It wouldn't be a spring wine list without some sauvignon blanc in the mix, and this new release from Dreamcôte is a fun one.
Low in alcohol, low in sulfur, and casual in nature – signatures of owner/winemaker Brit Zotovich's Dreamcôte wines – this sunny sipper reveals zesty lime, lemon, and green pepper notes in an easy-drinking style that makes it appealing any time of day.
King's Carey Mar Farm Vineyard Chardonnay ($38)
For his boutique label, winemaker James Sparks focuses on single-varietal, single-vineyard wines, mostly sourced from organically farmed vineyards along the Central Coast. This zippy chardonnay from Edna Valley is a wonderful expression of this cool, ocean-influenced region, revealing aromas of tart citrus, lime peel, sea salt, and honeydew melon, followed by a bright, citrus-driven palate. What's not to love?
72 FOOD + HOME
TOP PICKS
Book your next daytime brunch event with us!
We are event specialists and can host your full-service, daytime event (up to 40 people) any day of the week. For all the info, including larger groups and special accommodations, scan this code:
Prefer a night time party?
Our venue can also accommodate larger groups up to 150 people in the evenings. We've got you covered!
Open Mon-Fri from 9am–2pm
Weekend Brunch from 9am-2pm
TASTING TREATS
One of the more popular tasting venues in the Funk Zone downtown is Margerum Wine Company. Enjoy the patio with a glass of house-specialty M-5 blend with a well-appointed board of fine charcuterie. 19 East Mason St. 805845-8435. Private tastings available. Reservations recommended. www.margerumwines.com
TASTING VENUES
DOWNTOWN
Carr Winery: Cool setting of a circa-1940s Quonset hut for sipping and savoring some of the best from winemaker Ryan Carr. Featuring limited-production whites and reds from Sta. Rita Hills and Santa Ynez. 414 N. Salsipuedes St. 805-965-7985.
Frequency Wine Company: Features small productions of Syrah, Pinot Noir, and Chardonnay by winemaker and owner Zack Wasserman. 831 Santa Barbara St. 805-770-3069.
Gassini Family Vineyards: Located in the El Paseo Mall, they feature estate-grown Sauvignon Blanc and Cabernet Sauvignon in an elegant setting. 24 El Paseo. 805-897-3366.
Happy Canyon Vineyard: Featuring Bordeaux wines from their Santa Ynez Valley ranch. In the El Paseo Mall, 30 El Paseo. 805-230-0749.
Jamie Slone Wines: Enjoy the ultimate American Riviera
Experience with award-winning wines, a gorgeous venue, and awesome vibes. 23 East De La Guerra. 805-560-6555. Reservations recommended.
Silver Wines: Open Friday-Sunday, featuring specialty blends by owner Benjamin Silver including Pinot Noir, Nebbiolo, and Syrah. 813 Anacapa St. Ste. 31. 805-770-8121.
FUNK ZONE
Kunin Wines: Located steps from the beach, they feature premium Grenache and Viognier wines. 28 Anacapa St. 805-9639633.
Margerum Wine Company: Savor elegant cheese boards, pizzas, and salads as you enjoy the best from winemaker and founder Doug Margerum. Located across from Hotel California. 19 East Mason St. 805-845-8435.
Santa Barbara Winery: Founded in 1962 by Pierre Lafond, the winery is the oldest in
Santa Barbara County, producing award-winning Chardonnay, Pinot Noir, and Syrah. 202 Anacapa St. 805-963-3633.
LOS OLIVOS
The Brander Vineyard: Taste one of the best Sauvignon Blancs in California, by winemaker Fred Brander. Beautiful surroundings featuring both indoor and outdoor tasting. There's a Mexican art museum on property, too, featuring collections form Brander himself. 2401 N. Refugio Rd. 805-688-2455.
Beckmen Vineyards: Specializing in Rhone-style fruit from two vineyards, producing one of the more diverse collection of wines on the Central Coast. 2670 Ontiveros Rd. beckmenvineyards.com. 805-688-8664.
Carhartt Family Wines: Absolutely one of the best tasting experiences in Santa Barbara County. Fun, musical, and very relaxed. The large collection of premium wines is a sure bet. Carharttfamilywines.com. Reservations highly recommended. 2939 Grand Ave. 805-693-5100.
Epiphany Cellars: Part of the Fess Parker family of wines. Winemaker Eli Parker features premium Rhone varietals in a cushy-modern tasting property right on Grand Ave. 805-6862424.
Fess Parker Winery and Vineyard: One of the most elegant destination tasting venues in the Valley featuring expansive picnic and special event settings with world-class wines from winemaker Blair Fox. 6200 Foxen Canyon Rd. 805-688-1545.
Future Perfect: Using only fruit from local, sustainably farmed vineyards, winemaker Sunny Doench Stricker offers Syrah, Grenache, and Sauvignon wines. 2933 San Marcos Ave. 805-697-7162.
Storm Winery: Rooted in the hills of Santa Barbara County, Storm Wines emphasizes oldworld influences and new-world techniques. 2948 San Marcos Ave. www.stormwines.com 805350-9456.
The big note
Winemaker Ernst Storm says he's been making his signature John Sebastiano Pinot Noir for more than a decade. Grown on the eastern edge of the Sta. Rita Hills AVA, on sandy loam soils, it captures the perfect growing conditions close to the Pacific Ocean in a classic style.
TASTING NOTES:
Pomegranate, dark cherry, and underbrush dominate the nose, with hints of hard spice and wild sage. Juicy red and dark fruit lingers long and vibrant on the structured palate.
A perfect pair for late spring and summer BBQ cuisines. For more info and how to buy, visit www. stormwines.com.
WWW.FOOD–HOME.COM 74 FOOD + HOME
SIP + SAVOR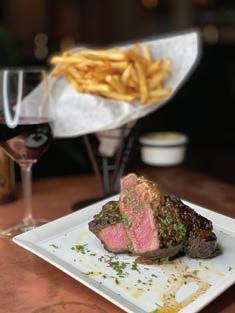 FOOD + HOME 75 WWW.FOOD–HOME.COM P r e s s p a u s e . . . R O C K y o u r s e n s e s ! P : 8 0 5 9 6 6 9 4 6 3 w w w . i n t e r m e z z o s b . c o m 8 1 3 A n a c a p a S t r e e t S a n t a B a r b a r a , C A 9 3 1 0 1
Wine+Dine
WWW.FOOD–HOME.COM 76 FOOD + HOME
HOLDRENS STEAKS & SEAFOOD – Celebrating 20 years on State Street, owner and founder Clay Holdren says the Cowboy Cut Ribeye is still the signature dish. Pair with a dry martini or any number of fine wines in their cellar. 512 State St. in Old Town. www.holdrens.com
Photo by Kim Reierson
FOOD + HOME 77 WWW.FOOD–HOME.COM Celebrating 18 years in Santa Barbara Open daily for lunch and dinner. Brunch on weekends from 10am-2pm State Street promenade seating with heaters and umbrellas Wine Spectator award-winning wine list teakhouSe year after year! 512 State Street Santa BarBara 805-965-3363 MenuS aVailaBle at: www holdrenS coM ViSit our Second location in newBury Park
WWW.FOOD–HOME.COM 78 FOOD + HOME PERFECT PAIRINGS
1. THE BLACK SHEEP – Tuna bagnat: Olive oil poached tuna confit canape. Pair with Sancerre cuvee Pierre-Alexandre. www.blacksheepsb. com @theblacksheepsb
2. OPAL RESTAURANT & BAR – Seafood paella: Pair with Hillard Bruce pinot noir, Sta Rita Hills. www.opalrestaurantandbar.com
3. INTERMEZZO – Moules frites: Mussels, Pernod, cream, tarragon, leeks and French fries. Pair with house red or white. intermezzosb.com
1 3 2 4
4. BOUCHON SANTA BARBARA – Crispy skin Pacific salmon with new potatoes and asparagus. Pair with Melville pinot noir, Sta. Rita Hills. www.bouchonsantabarbara.com
Beautifully Handcrafted Solid Hardwood Furniture Made Right Here On Our Own South Coast.
As the exclusive dealer for Lloyd Sigler Design, we carry the collection of dramatic, hand-crafted, solid hardwood furniture.
Designed around the concept of New Century Modern... which embraces the design aesthetic of Mid Century Modern while using hand-craft and today's sustainable and environmentally friendlier materials. The result is timeless furniture designed and crafted for a beautifully long life.
Shown Above: The Aspen Dining Table hand-crafted entirely of solid American Black Walnut. 38x72x29"H. Available in custom sizes and woods.
• MICHAE L KATE / 132 SANTA BARBARA ST. / FREE CUSTOMER PARKING / 10 TO 6 TUESDAY THRU SATURDAY / (805) 963 -1411 / WWW.MICHAELKATE.COM
5. SCARLETT BEGONIA – Southern fried chicken sandwich. Pair with the house Lavender Collins cocktail. Amass Marigold vodka, housemade lavender syrup, lemon soda. www.scarlettbegonia.net
6. LA PALOMA CAFÉ – Ranchero salad. Featuring scallion ranch dressing, bacon, tomato preserve, gorgonzola cheese, and smoked squash seeds. Great with a house specialty margarita. www.lapalomasb.com
7. OLIO E LIMONE – Burrata primaverli. Burrata cheese, mixed baby lettuces, grilled eggplant and roasted bell peppers. Pair with Pinot Grigio delle Venzie, 2021. www.olioelimone.com
8. JANE DOWNTOWN – The Jane burger. Gouda cheese, caramelized onions and garlic aioli. Pair with Lindquist Syrah, Central Coast. www. janesb.com
WWW.FOOD–HOME.COM 80 FOOD + HOME PERFECT PAIRINGS
5 7 6 8
Photo by Kim Reierson
Photo by Kim Reierson
1187 Coast Village Road Suite 8 • Montecito • 805.770.2269 • localmontecito.com Great Food, Live Music, Good Vibes
Snow days
Tracking Blue Dot after the blizzard
by Jeff mIller
Visitors from space came to Santa Barbara toward the end of February. They were small and very cold. No two were alike. Shocked residents came out of their homes to investigate. Finally someone from a faraway land identified the phenomenon. It was snow.
And it wasn't just a dusting. As much as six inches piled up on San Marcos Pass. I asked a 52-year resident from up thataway if he'd ever seen the like. "Not that much," he said.
And the city went snow mad.
Delighted Santa Barbarans flocked up East Camino Cielo. Snowball fights broke out. Snowmen arose. People grabbed anything that would slide, including boxes, dinner trays, boogie boards, plastic saucers, even skis and snowboards. One of those sledders came home with a big smile and an empty pocket. He'd had big fun but lost his cell phone somewhere up there. He'd searched. No luck.
Early the next morning, his mother looked at her own phone. Sure enough, the find-myphone tracker showed the sledder's phone somewhere way up there. It was a blue dot.
"Let's go look," she said to her mate. "Maybe we can find it." And so the adventure began.
Armed with an old garden hoe and two of those grabber devices, they headed up. It had the feel of a spy flick, tracking the blue dot of that phone.
Things were going well until they reached a sharp rise on East Camino Cielo and their two-
wheel-drive car began going the wrong way. Instead of up, they were sliding down, on black ice. Somehow they corrected that slide, missed the car behind them, and found a place to park.
By this point, Blue Dot had become a character in a spy film and the seekers were dogged Interpol agents. The tracker showed it still a mile and a quarter up. Should they hoof it? Damn right they should.
Off they set. It was bitter cold and it was beautiful. Look south and there glistened the Pacific Ocean. Look north and there was the snow-covered Santa Ynez range, doing a good impression of the Alps. What a place to live, they agreed. (And what luck that phone got lost.)
On they trekked, trying not to be jealous of the four-wheelers passing them. Finally, the renegade Blue Dot was near. One more bend to go. And there — a slope obviously marked by sled tracks. Somewhere at the bottom, ac-
cording to the tracker, lurked Dot.
They crossed a little stream. They trudged into that field. They looked around. They pawed the snow with the hoe. And then, and then — what was that? That snippet of celestial music? Shh. There it is again. They looked down. And there, right before them, was a corner of a black something peeking out of the snow.
The escaped phone was playing wake-up music. Turned out the sledder had set the alarm for 8:30 a.m. and what do you know, it was 8:30 on the (blue) dot.
Shrieks of delight. People stared. Explanations were offered. The people were charmed. Great story.
The trek back down was easier than up, but driving out was not. By this time cars were lined up like the road to Woodstock. But the seekers didn't care.
They had tracked down Blue Dot.
WWW.FOOD–HOME.COM 82 FOOD + HOME THE LAST WORD
Lori Murray, SVP Thirty three years of banking on the Central Coast 33 American Riviera was able to meet our tight time constraints and get our home remodel started. —TREVOR & MARJORIE LARGE, HOMEOWNERS Together we can expand the possibilities for your business! Visit us at AmericanRiviera.Bank • 805.965.5942 Where possibilities become possible