COMMUNITY BUILDERS
Community Builders are enhancing the FMWF community by investing in our programs and initiatives at the highest level.
VISIONARY COMMUNITY BUILDERS
What is a Community Builder?
Community Builders are a group of leading corporate citizens dedicated to the economic prosperity and progress of the region. Community Builders represent the highest level of Chamber investment, and their commitment enables The Chamber to promote and protect business, inspire innovation, cultivate communities, influence action, and be a catalyst for economic growth and prosperity.
Becoming a Community Builder distinguishes your business among the ranks of the most prominent, successful, involved and community-minded companies in the region, as they dedicate time and resources to shape our community. Community Builders receive access to top officials and Chamber leadership, and contribute input that shapes public policy and strengthens the local business climate through the work of The Chamber. Further, Community Builders receive unprecedented recognition throughout the business community.
Staff THE BRIDGE (USPS 124-430) is published bimonthly by the Fargo Moorhead West Fargo Chamber. Periodicals Postage Paid at Fargo, ND 58102 and at additional mailing offices. Publication No. 124430. POSTMASTER: Send address changes to The Bridge, PO Box 2443, Fargo, ND 58108-2443; 218.233.1100. Printed by Forum Communications Printing MISSION The Chamber is a catalyst for growth and prosperity. We promote and protect business, inspire innovation, cultivate communities and influence action. CORNERSTONES • Business Vitality • Public Policy & Advocacy • Workforce & Talent • Community Enhancement • Organizational Excellence 4 THE BRIDGE NOVEMBER-DECEMBER 2022 ABOUT US First International Bank & Trust Vogel Law Firm Hector International Airport Eide Bailly LLP Christianson Companies Bobcat Company Cardinal IG Minnesota State University Moorhead Moore Engineering, Inc. North Dakota State University Bushel Heartland Trust Company Essentia Health Blue Cross Blue Shield of North Dakota Allegro Group Microsoft Advantage Payment Services Eventide Senior Living Communities Sanford Health Peter Stenehjem Chair Tami Norgard Chair Elect Shawn Dobberstein Immediate Past Chair Chad Flanagan Treasurer Kevin Christianson Member at Large Tina Amerman Mike Arntson Dr. Anne Blackhurst Kevin Bucholz Dr. David Cook Camille Grade Steve Halverson Dr. William Heegaard Kristi Huber Kara Jorvig Jenny Olson Sandi Piatz Jon Riewer Brittany Sachdeva Board of Directors Engagement Strategist Vice President of Events Vice President of Corporate Partnerships Director of Public Policy Graphics & Multimedia Specialist Vice President of Communications President/CEO Vice President of Engagement Vice President of Public Policy Administrative and Finance Specialist Director of Leadership Executive Director of The Chamber Foundation Engagement Strategist Executive Vice President Talent Development Manager Engagement Support Specialist Grant Project Manager Vice President of Talent and Workforce Event Support Specialist Hannah Boor @FMWFHannah Nicolette Bresnahan @FMWFNicolette Darren Dunlop @FMWFDarren Cale Dunwoody @FMWFCale Bernt Eidsmoe @FMWFBernt Tyler Fischbach @FMWFTyler Shannon Full @FMWFShannon Abby Furchner @FMWFAbby Katherine Grindberg @FMWFKatherine Anja Kalvoda @FMWFAnja Alyssa Lakoduk @FMWFAlyssa Jenna Mueller @FMWFJenna Shane Olmscheid @FMWFShane Jim Parsons @FMWFJim Brin Seebold @FMWFBrin Stacia Sytsma @FMWFStacia Curtis Sullivan @FMWFCurtis Matt Walstad @FMWFMatt Peighten Watson @FMWFPeighten Flint Group NAI North Central PRO Resources Border States Border States Midco Thrivent Tri-College University Western State Bank Brandt Hospitality Group Roger Reierson Agribusiness Brooke Coauette Ambassador Public Relations Kriss Burns Ambassador Member Relations Treavor Peterson Business Training Lindsey Cernik Leadership FMWF Brian Shawn Military Affairs Trevor Mathew Professionals of Color Tim Flakoll Public Policy Abby Boggs-Johnson Women Connect Jae Dewald Young Professionals Network Committee Chairs
Chamber
November-December 2022 online CONTENTS
from the President
IMPACT. Meet The Chamber Staff
New
Annual Report Annual Celebration & Legacy Leader The Chamber Foundation Ignite FMWF Vote FMWF Importance of Advocacy Fueling Our Future IN CASE YOU MISSED IT Event Recaps Women Connect Celebration Business After Hours Secrets of Business Success Symposium EXPERIENCE, ENGAGE, ENJOY Holiday Business After Hours Midwest Economic Outlook Summit State of the Cities Upcoming events Signature events MEMBER NEWS New members Ribbon cuttings Anniversaries People news 6 7 8 20 24 25 26 27 28 29 30 33 34 36 38 40 42 43 44 46 49 50 For past issues of The Bridge: issuu.com/fmwfchamber.com Find The Chamber online @fmwfchamber 50 ADVERTISER INDEX 12 5foot20 Design Lounge 17 ASN Constructors 23 Midco 29 Starion Bank 32 Forum Communications 37 Alerus 39 Dakota Carrier Network 41 BCBS of ND 48 Cornerstone Bank 53 Boulger Funeral Home 53 Cole Papers, Inc 54 CHI Friendship 54 AgCountry back cover Bell Bank Annual Report New community hires Foundation update Legacy Leader In case you missed it Ignite FMWF Build your business and employee profiles and start connecting with talent today! 29 24 20 8 CONTENTS FMWFCHAMBER.COM 5 Thank you to the above businesses for investing in The Bridge magazine and enabling its growth and impact as a community resource.
Letter
ACTION.
-
Hires
A note from the President
Your FMWF Chamber has served and represented Fargo, Moorhead, West Fargo and our greater metro for over a decade as a combined chamber. We are heading into a new fiscal year with energy, focus and collaboration.
Our businesses need to attract and retain top talent and stay competitive amidst changing and uncertain times. We are committed to providing our members with top-tier events, programming, benefits and opportunities to engage and thrive.
I want to take a moment to thank you all for your integral role in driving tremendous success and achievement within our community. Every step forward we take as an organization, community and region is made possible by you – our dedicated members investing time, talent and resources into building a better tomorrow for FMWF and beyond. I am excited to share with you what we have been up to lately in the community, and the big goals and plans we have for the future.
Recently, our community was a part of something that was the highlight of my career as a chamber executive. In August, our Chamber Foundation was awarded a $9.62 million Good Jobs Challenge Grant from the Economic Development Administration. Together with several community organizations, we will be bolstering our region's economy by training and developing a skilled workforce in the industries of precision agriculture, advanced manufacturing and cybersecurity/IT. I am beyond grateful for the dedication and support from our entire community, and especially the 78 businesses and elected officials who submitted letters of support for this grant. We look forward to working with new and additional partners on this initiative, making a major impact in our region, and sharing the stories every step of the way.
Be sure to tune into our upcoming events that we have slated for the next few months. From Holiday Business After Hours, to sitting down with your mayors at State of the Cities, and another major Midwest Economic Summit, we have a full agenda of fun experiences and significant community conversations that you should be involved in.
We are one community, working together to propel us all forward. The Chamber is here to be a catalyst for growth and prosperity, and we are looking forward to another year of accomplishment together and creating solutions to our greatest challenges.
Shannon Full President & CEO
Fargo Moorhead West Fargo Chamber of Commerce
6 THE BRIDGE NOVEMBER-DECEMBER 2022 PRESIDENT'S LETTER
Follow Shannon on Twitter! @FMWFShannon
Meet The Chamber Staff NEWHIRES! #ChamberCrew
Please briefly describe what you do in your position.
As an Engagement Strategist, it is my goal to continue to grow relationships with our members past, present and future from first introductions to renewal and everywhere in between. I also help maximize member visibility through several advertising channels.
What do you love about your role so far?
Why would you recommend businesses or professionals get involved in The Chamber?
The Chamber is a hub of resources, not only to help grow your business, but help grow the community as a whole. Between the events, trainings, programs and more, there is something for every person or business.
Boor Engagement Strategist
I love learning the stories of each organization in our community and gaining a deeper perspective into how they've helped shape our metro.
Please briefly describe what you do in your position.
As the Talent Development Manager, I manage The Chamber's Professionals of Color program, Women Connect program, and the Young Professional Network.
What do you love about your role so far?
Seebold Talent Development Manager
Project Manager
So far, I love getting to meet new people and getting to work with the different committee members who volunteer to help plan our programming for the professionals of color, young professionals, and women in our community.
Please briefly describe what you do in your position.
As the Grant Project Manager, I bring to life the EDA Good Jobs Challenge grant received by The Chamber Foundation in August. My task involves building on foundations to get 900 people great jobs within our region's precision agriculture, advanced manufacturing, and cybersecurity/IT industries.
What do you love about your role so far?
The people! The team at The Chamber and Foundation provide a great home base, but the real joy of this project is that I get to be out in the community connecting with the humans that make our region amazing.
Why would you recommend businesses or professionals get involved in The Chamber?
In my short time at The Chamber, I've learned how involved and passionate The Chamber staff are in making our FMWF community more prosperous. When businesses and professionals become involved in The Chamber, they get to utilize the resources and the community to grow their personal businesses and themselves while growing and making our community stronger.
Why would you recommend businesses or professionals get involved in The
Chamber?
This chamber works hard for this community. While we are all interesting and unique people with different backgrounds, the direction of The Chamber is forward. There is a great support from this team for one another and for the community we serve.
Dr. Curtis Sullivan
Grant
Brianna
Hannah
CHAMBER STAFF FMWFCHAMBER.COM 7
Promoting and protecting business, inspiring innovation, cultivating communities and influencing action.
8 THE BRIDGE NOVEMBER-DECEMBER 2022 ANNUAL REPORT
bringing our community together
The Chamber is proud to offer unapparelled experiences and opportunities for Chamber and community members to connect, engage, experience, learn, grow and of course –have fun. From welcoming nationally recognized speakers and leaders, to supporting our military in our own back yard, The Chamber's events leave a lasting impact on attendees and the community.
This past year, The Chamber was proud to host OVER 150 EVENTS which welcomed and impacted more than 15,000 ATTENDEES.
VOICES OF VISION
This spring, 'Dirty Jobs' host Mike Rowe visited the FMWF community to join us as the Voices of Vision keynote speaker. He discussed the importance of enhancing skilled trade training, education opportunities, and coming together as a community to solve our biggest challenges. At a time when workforce needs are at an all-time high, his discussion was timely and relatable for those in attendance.
CORPORATE CUP
Every summer, The Chamber hosts the Corporate Cup – a full day for members to get out of the office and enjoy team building and some friendly competition. This summer did not disappoint. From tug-of-war to volleyball and everything in between, members enjoyed a day of play and getting to know fellow Chamber members from across the community.
WOMEN CONNECT CELEBRATION
Mel Robbins brought energy and inspiration to the big stage at our eighth annual Women Connect Celebration. We had deep and meaningful moments throughout the afternoon with a healthy dose of laughing, crying, connecting and strengthening relationships with OVER 1,600 INSPIRATIONAL WOMEN FROM OUR COMMUNITY.
MILITARY APPRECIATION NIGHT
The annual Military Appreciation Night at The RedHawks has become a favorite within the local military community and Chamber membership alike. This August, we were able to WELCOME NEARLY 1,000 MILITARY MEMBERS and their families to a night of fun at the ballpark which included a picnic, balloon animals, music, recognition and more. The Chamber is proud to honor and support our community's military members and their families
ANNUAL REPORT FMWFCHAMBER.COM 9
elevating our region's presence and impact
The Chamber has been working around the clock to elevate and strengthen our region's presence, voice and collaborative partnerships.
MIDWEST SUMMITS
The Upper Midwest is not only the place we all call home, it is a national and global powerhouse in many areas, including our economic impact, agriculture, technology and energy. The Midwest Summit series is an impactful way we can combine efforts and convene our industry leaders and policymakers from across multiple states to discuss those four critical topics. These events are hosted live in Fargo and are livestreamed to chambers, associations, schools, businesses and industry leaders across the Upper Midwest and beyond. So far in it's first year, the event series has welcomed 26 COHOSTING CHAMBERS of commerce and nearly 2,000 ATTENDEES from FMWF and across the region.
LIVE IN FARGO-MOORHEAD CAMPAIGN
To address the ongoing workforce challenges in our metro, The Chamber, the Fargo-Moorhead Convention and Visitors Bureau, and the Greater Fargo Moorhead EDC joined forces to launch and lead a campaign in the Minneapolis-St. Paul area to bring awareness to the FMWF area, targeting jobseekers, young professionals and families who have expressed interest in relocation or a career change.
• 4,835% traffic increase to LiveInFMArea.com
• 3.2 million impressions on digital ads
• 1.02 million impressions on Facebook, Instagram and YouTube
• 141,000 link clicks on social media
WASHINGTON D.C. FLY-IN
The Chamber's annual D.C. Fly-In features key meetings and face time with U.S. Congressional delegates, federal agencies, and other major decision makers and stakeholders. Businesses and military leaders from the FMWF area were able to discuss and advance issues that are key to the success of our region, as well as represent FMWF on the national stage and raise awareness for our area.
10 THE BRIDGE NOVEMBER-DECEMBER 2022 ANNUAL REPORT
EAST MEETS WEST
This year marked the first East Meets West tour, where chambers, businesses, legislators and influential leaders from across North Dakota were able to meet in person and connect on various state-wide policies, challenges and new opportunities. Strengthening our ties, relationships and lines of communication will enhance our ability to accomplish major goals not only as a metro area but as an entire state.
METRO PROFILE & BRIDGE DISTRIBUTION
The Bridge, The Chamber's flagship publication, has recently seen significant enhancements to increase the reach and impact of our Chamber and community voice. The bi-monthly magazine now has an increased number of timely topics and stories, is mailed directly to OVER 5,000 AREA BUSINESSES AND LEADERS, and the digital version of each issue is sent to approximately 50,000 INDIVIDUALS in the FMWF region.
In addition, The Chamber publishes a yearly Metro Profile for attracting and acclimating new and relocated talent, families and businesses to our vibrant region. This year, we expanded distribution and had a presence in the Minneapolis- St. Paul International Airport, along with dozens of hotels between the FMWF region and the Twin Cities. In 2023, our presence in outside markets will increase further.
MAKIN' IT
Launched in spring of 2021, this series has Chamber President & CEO Shannon Full exploring every facet of our industry-diverse region to highlight and focus on the people who "Make It" here in FMWF. Shannon will get hands on with the jobs that keep our community operating every day, and explore careers that many people may not know exist right in our own backyards. These episodes are also distributed outside of the FMWF region, as another way to pull back the curtain and showcase our community, people and opportunities.
PUBLICATION FOR THE FARGO MOORHEAD WEST FARGO COMMUNITY AND BEYOND
FUTURE FOCUSED A
ANNUAL REPORT FMWFCHAMBER.COM 11
• 15 western legislators, 5 regional chambers, key state leaders
engaging and inspiring emerging leaders
The Chamber is dedicated to engaging and inspiring emerging leaders in our community. With programs like the Young Professionals Network, Professionals of Color, Leadership FMWF and more, participants have the option to become members, join active committees and work together to build a better community.
YOUNG PROFESSIONALS NETWORK (YPN)
The Young Professionals Network (YPN) is home to the leaders and influencers of tomorrow. Throughout this past year, members had the opportunity to meet other professionals, tour businesses, volunteer, attend happy hours, participate in professional development events and so much more. The program saw a 23.9% INCREASE in the number of active and engaged YPs in our community. There are also various committees for members to take their involvement to the next level, including professional development, member engagement, social and more.
PROFESSIONALS OF COLOR (POC)
Professionals of Color (POC) is a vibrant and inclusive environment that engages individuals reflective of the full spectrum of diverse backgrounds in our region. The program saw a 49.1% INCREASE in the number of active and engaged professionals of color in our community. POC hosted several monthly events, including networking, professional development, education, and service opportunities. POC is on a mission to impact the FMWF community by creating inclusive opportunities to develop personally and professionally through meaningful engagement and a sense of belonging.
LEADERSHIP FMWF
Every year, 40 participants are selected to be members of the Leadership FMWF class. These emerging leaders come from varying backgrounds within our community, and come together to grow as leaders and improve the community. Participants work together to create Community Change Initiatives, which aim to provide real-world solutions to issues happening right here in our community. This year, seven projects were completed. A few highlights include a single parent support community; a program to introduce sports to underprivileged children; and an election resource, known as voteFMWF, to increase civic engagement.
• 23.9% growth in YPN members • 40 participants annually • 7 Community change initiatives • Over 1,300 program alumni • 49.1% growth in POC members
ANNUAL REPORT FMWFCHAMBER.COM 13
amplifying the voice of our businesses
The Chamber actively serves as the voice of business to promote a vibrant and prosperous metro and region, and works across our communities, region, states and nation to keep our finger on our most pressing issues and to accomplish our area's priorities.
THE FM DIVERSION PROJECT
This summer, our community came together to celebrate the official groundbreaking of the FM Area Diversion Project, an over decadelong project fueled by community organizations, residents and policymakers working together and advocating for permanent flood protection. The collaboration throughout our communities, on both sides of the river, is truly remarkable, and all parties involved should be proud of this one-of-a-kind project that we were able to bring to fruition together. The Chamber's taskforce, Business Leaders for Permanent Flood Protection, is an illustration of what can be achieved when we bring leaders and businesses together to advance an issue.
ENGAGING AND EDUCATING OUR COMMUNITY
During election season and throughout the year, The Chamber is committed to sharing election and candidate information to reduce barriers and encourage election participation. State capitol visits, candidate forums, election guides, legislative reviews, video series and social media efforts are just a handful of ways Chamber and community members got involved and gained information to prepare for important local, state and national elections.
COMMITTEES INFLUENCING ACTION
The Chamber has continued to encouraged business and community members to get involved in various efforts and initiatives to further amplify the voice and impact of our community. The Military Affairs Committee works to foster a community of support for the men and women of our military through events, activities and policy promotion. The Chamber's Military Affairs Committee was presented with the Bridge Builder award at the 2022 North Dakota Governor's Military Ball, for working together to ensure readiness and enduring success of the ND National Guard.
The Agribusiness Committee serves as an extension of The Chamber's policy efforts, and is comprised of businesses and leaders representing the agriculture industry in the Red River Valley, advocating at all levels of government and spreading awareness of its impact of agriculture throughout the region. The Chamber's Agribusiness Committee hosted an ag industry breakfast at the 2022 Big Iron show to convene leaders, collaborate and address challenges and opportunities.
14 THE BRIDGE NOVEMBER-DECEMBER 2022 ANNUAL REPORT
connecting, supporting and lifting up our members
Our members are at the heart of everything we do. We strive to provide the support and resources our members need to grow and flourish.
The Chamber has OVER 80 AMBASSADORS dedicated to engaging and connecting our members with peers and leaders, helping them to achieve their business goals in the community. Chamber Ambassadors celebrated OVER 100 RIBBON CUTTINGS, MILESTONES and CEREMONIES with our members this past year.
Beyond the HUNDREDS of events and over 600 ONEON-ONE DISCUSSIONS and MEETINGS we were able to hold with our members this past year, we also partnered and collaborated with many organizations and industry professionals to set our member businesses up for success. We aim to keep our members and community at the table and in the know when it comes to all things business. We are also proud to lift up our member businesses and offer them the visibility, credibility and storytelling platform they deserve.
130+
80
300+
Hundreds of
over 600 one-on-one discussions and meetings
Tailored topics and resources delivered to over 2,000 local professionals ANNUAL REPORT FMWFCHAMBER.COM 15
•
celebrations,
ambassadors,
personal connections, one-on-one meetings with members •
events,
•
organizational impact
When it comes to personal and professional development, The Chamber team is involved with many great organizations across the region and nation. The Chamber team is also currently implementing and experiencing EOS, which focuses on helping teams improve vision, traction, impact and staying healthy.
Every year our team members are involved in the Association of Chamber of Commerce Executives (ACCE), Mid-America Chamber Executives (MACE), Leadership FMWF and serve on various boards throughout the community. It is crucial that our team members are constantly learning, connecting and developing as professionals, to better serve our membership and community. We also prioritized going out into the community together to give back and volunteer.
As we grow our team to better serve our community and region, we will be pursuing a new building and business resource hub to suit our growth and impact as an organization. This new building will also provide a common space for collaboration with various small businesses and mission-aligned organizations throughout our region.
President & CEO Shannon Full is proud to serve on the U.S. Chamber's Committee of 100 and ACCE's Board of Directors, bringing our voice to the national stage and keeping our organization and community directly connected to discussions at the highest level.
• Joining forces with community organizations
• Engaging with initiatives throughout FMWF
16 THE BRIDGE NOVEMBER-DECEMBER 2022 ANNUAL REPORT
• Connecting and developing our team
tackling our region's biggest challenges
As our region continues to grow and evolve, The Chamber continues to address specific challenges that may impact the growth and success of FMWF. Of the many challenges facing our metro that The Chamber is actively working on, the FMWF workforce is of top priority. The Chamber, community leaders and partner organizations have been dedicated to championing several initiatives and programs to overcome these challenges.
IGNITE INITIATIVE
The Ignite initiative works to connect students, educators, professionals, businesses, and non-profits through meaningful opportunities and its platform, Ignite FMWF.
• Features OVER 1200 CAREER CARDS connecting users to regional education and career opportunities
• Trained over 100 EDUCATORS across Cass & Clay counties on platform utilization
• PILOTED IGNITE SUMMER EDVENTURES in partnership with Cass County CTE, connecting over 20 educators directly with businesses and non-profits
• Filmed MORE THAN 100 VIDEOS with local businesses communicating career awareness, exploration, and preparation
IGNITE REGIONAL WORKFORCE TRAINING
In August, The FMWF Chamber Foundation was awarded a $9.62 MILLION EDA GOOD JOBS CHALLENGE GRANT. The FMWF Chamber Foundation, in collaboration with organizations such as Grand Farm, NDSCS, Emerging Prairie, University of Mary and Workbay, will bolster the region's economy by growing the skilled workforce necessary to support the regional manufacturing, agriculture and cybersecurity/IT industries. Over the next three years, our region can expect MORE THAN 900 PARTICIPANTS to receive training and placement through programs funded by the grant, with an estimated $59 MILLION IMPACT IN SALARIES.
• $9.62 million grant
• 900+ participants to receive training and placement
• $59 million impact in salaries
18 THE BRIDGE NOVEMBER-DECEMBER 2022 ANNUAL REPORT
•
FUELING OUR FUTURE
Fueling Our Future (FOF) is a joint venture between The Chamber and the Greater Fargo Moorhead EDC. The program provides a platform for regional leaders to convene, identity, understand, discuss and invest in initiatives that will provide our region with lasting positive impact. Fueling Our Future strives to collaborate with community partners and resources to power initiatives that drive this impact.
FOF has supported:
• Emerging Digital Academy
• Career Workforce Academies
• Ignite FMWF
• Campus FM
• Document-Ready Sites
• Workforce Exposure Initiatives
• Building Inclusive and Equitable Workplaces
FOF recently unveiled a master workforce and talent strategy which has identified four specific goals:
Develop and fund a systemic approach to align workforce efforts region wide
Expand and retain the regional labor pool
Prime the workforce pipeline
Enhance and match adult skills
INFLUENCING ACTION
It is imperative to convene influential public figures, industry leaders and our businesses for crucial conversations surrounding the challenges and opportunities that face our region and community. Last year, events such as Eggs & Issues and State of the Cities intentionally dove into topics such as workforce challenges, childcare shortages and costs, education needs, city funding, housing, new laws and much more.
2.
3.
4.
1.
ANNUAL REPORT FMWFCHAMBER.COM 19
Several key initiatives launched, supported and/ or successfully completed • Master workforce and talent strategy unveiled
Tuesday, October 18
was a day filled with celebration of the past, excitement and determination for the future, and recognition of many incredible community and Chamber members and volunteers. Outgoing Chamber Board Chair Shawn Dobberstein kicked off the event by celebrating major initiatives and milestones, and highlighting the impact we have had together over the past year. Shawn, along with Incoming Chamber Board Chair Peter Stenehjem, made time to recognize and thank the many dedicated volunteers that The Chamber is lucky and proud to have.
The 2022 Legacy Leader, Richard Solberg, was then officially honored. Attendees were able to hear touching remarks from Bruce Furness, enjoy an impactful video showcasing Richard's life and accomplishments, and of course, hear from Mr. Solberg himself. We applaud and thank Richard for his decades of leadership not only at Bell Bank, but in our community and beyond. As Bruce Furness said, "He is a leader's leader."
Chamber President and CEO Shannon Full and Board Chair Peter Stenehjem closed the event with meaningful conversation regarding the big goals that lay ahead for The Chamber. Topics included the $9.62 EDA grant and Ignite Workforce Initiative, Fueling Our Future 2.0, and The Chamber's new Business Resource Hub building. Thank you to all of our sponsors, volunteers and attendees for making it a memorable afternoon, and all our members for your dedication to The Chamber. 2023 will be another year full of action and impact.
20 THE BRIDGE NOVEMBER - DECEMBER 2022 ANNUAL CELEBRATION & LEGACY LEADER
Welcome to The Chamber 2022-23 video
FMWFCHAMBER.COM 21
Richard Solberg's 2022 Legacy Leader video ANNUAL CELEBRATION
& LEGACY LEADER
LEGACY SPONSORS

PRESENTING SPONSOR CHAIRMAN SPONSOR
Alerus | Bell Bank | Bell Insurance | Bethany Retirement Living | Blue Cross Blue Shield of ND Bremer Bank | Bobcat Company | Cass County Electric Cooperative | Choice Bank Concordia College | Consolidated Communications | Cornerstone Bank Dacotah Bank | Eide Bailly LLP | Emerging Prairie | Enclave | First International Bank & Trust First Western Bank & Trust | Flint Group | FM Convention & Visitors Bureau Marvin | Minnesota State University Moorhead Moorhead Business Association | Mortenson | North Dakota State College of Science PRO Resources | R.D. Offutt Company / RDO Equipment Co. | ROERS Sanford Health | Western Products | YMCA of Cass & Clay Counties
22 THE BRIDGE NOVEMBER - DECEMBER 2022 ANNUAL CELEBRATION
VIDEO PRODUCTION PARTNER EVENT PRODUCTION SPONSOR
CORPORATE SPONSORS
Full stream ahead. Choo choo.
All aboard! Midco® network upgrades are here. Go from good enough to unbeatable speeds. No contracts or data caps. Every day. Every night. Every second. Enjoy affordable, reliable and local services that keep up with your ongoing internet demands.
Midco.com/FiberForward
A refresher
On August 3, The FMWF Chamber Foundation announced receiving a $9.62 million Good Jobs Challenge Grant from the Economic Development Administration (EDA). The FMWF Chamber Foundation will collaborate with backbone organizations including Grand Farm Research and Education Initiative, North Dakota State College of Science, Emerging Prairie, and University of Mary to use Ignite FMWF (powered by Workbay) to bolster and uplift the region's economy through developing the skilled workforce needed to support our precision agriculture, advanced manufacturing, and Cybersecurity/IT industries.
In partnership with local employers, The FMWF Chamber Foundation will cultivate training programs to meet the unique skills required to enter targeted industries and retain good jobs for the future. With a focus on underserved communities – including new Americans, BIPOC, veterans, military spouses, and justice-involved individuals – the grant will allow The FMWF Chamber Foundation and its partners to provide a variety of wraparound services and reduce prohibitive barriers that people face such as childcare, transportation, and credentialling.
An update
In late October, The Chamber Foundation hosted a week-long Ignite Visioning Summit with dedicated industry sessions to discuss specific challenges related to each industry. Each half-day session also featured a presentation and Q&A session with John Pallasch, Former Assistant Secretary for
• Hospitality & Tourism Logistics & Retail Weren't able to attend the visioning summits? Don't worry; stay on the look out for future surveys and engagement opportunities coming soon. 24 THE BRIDGE NOVEMBER-DECEMBER 2022 CHAMBER FOUNDATION
Ignite FMWF was built for you and your business - and it is all at no cost to you. Contact The Chamber's workforce team if you would like customized Ignite FMWF videos about featured careers that you offer.
FMWF - A Regional Workforce Initiative This is an unprecedented opportunity for businesses to directly impact the talent pipeline and shape the future of workforce in our region. Get your business and employees plugged and in front of schools, educators, jobseekers and new opportunities. Build your Business Profile11 Start posting job openings 2 2 Have your employees build profiles under your business 33 Begin opting into opportunities around the metro to connect with students and your future talent 4 4 Begin hosting field trips, speaking in classrooms, sharing your opportunities and getting your business directly connected 5 5 Get started with Ignite today! Check out The Chamber's upcoming events IGNITE FMWF FMWFCHAMBER.COM 25
Ignite
LAUNCHING OF VOTEFMWF
The Chamber, in partnership with VoteFMWF, recently published the VoteFMWF.org website for the 2022 general election.
VoteFMWF is a non-partisan website created by a group of volunteers in an effort to provide resources for FMWF voters during election seasons. The founding group members are recent alumni of The Chamber's 2022 Leadership FMWF class, where they developed VoteFMWF as a
Community Change Initiative. The VoteFMWF group and The Chamber will continue this initiative into the future to address a need for a non-partisan, community-wide, 'all-inone' voting website for the community.
Visit VoteFMWF.org to learn more about the local candidates running for seats this election. The Chamber does not endorse candidates but provides opportunities for the community to be educated, engaged and informed.
THE CHAMBER OPPOSED NORTH DAKOTA MEASURE #1
In October, The Chamber officially opposed ND Measure 1, urging all North Dakota voters to reject the measure. The FMWF Chamber was among several other North Dakota chambers of commerce that were urging a 'no vote' on this particular measure. We engaged in media campaigns and efforts to inform members of the public and stand up for what's best for our businesses and community. If you would like to read more about the measure, and why The Chamber opposed it, visit this blog post.
Leading up to the elections, The Chamber hosted two public events to give business leaders and residents the opportunity to connect with and hear from their local candidates running in the 2022 general election. Thank you to our candidates, attendees, public policy sponsors and venue hosts for making efforts like this effective and impactful.
MOORHEAD
CANDIDATE CRACKER BARREL AND
CANDIDATE FORUM
26 THE BRIDGE NOVEMBER-DECEMBER 2022 VOTE FMWF
October 26, The Chamber's leadership traveled to Bismarck, ND to advocate against Measure 1.
One of the foundational pillars of our Chamber's work is advocacy. We take our work in public policy seriously, and believe it's one of the best benefits of Chamber membership.
Public policy doesn't mean politics—though it does often involve government. Rather, it refers to issues that affect businesses and individuals. They are governing principles that affect all of us every day.
A collective voice through an association like a chamber matters because we can do more together. With your support, we can work for you, and for the community. We know that a strong business climate is essential for economic growth and prosperity as a region.
"Our governmental leaders benefit from hearing first-hand how their actions and policies affect our business community's economic health and workforce stability. The Chamber magnifies our voices, creating far more impact than we could create individually."
Visit The Chamber's website and learn more!
Local elections and policies have the power to shape our community for years to come, which is why we are committed to reducing barriers and encouraging members from our entire community to become even more educated and engaged in these processes.
IMPORTANT? IMPORTANT? ADVOCACY ADVOCACY VOTE 1 Join our Public Policy Committee 3 Attend an event 5
WHY IS WHY IS
Share your opinion with elected officials 2 Sign up for our Advocacy in Action e-newsletter 4
Tami Norgard, Vogel Law Firm
ADVOCACY FMWFCHAMBER.COM 27
Recently, the team at Spotlight sat down with a few of Fueling Our Future's (FOF) leadership to discuss the initiative, recent accomplishments, and what the future holds. Check out this issue of Fargo INC! to learn more about:
• The Master
& Workforce Strategy Report • 20 Strategic
the report • Initiatives developed and
by FOF • Investment breakdown • FOF Governance
28 THE BRIDGE NOVEMBER-DECEMBER 2022 FUELING OUR FUTURE
Talent
Actions from
supported
Board Read the full issue Learn more about Fueling Our Future
In August, Women Connect welcomed Zoe Bundy to the stage for a motivating and empowering session about becoming rejection proof. Attendees learned that the word "no" isn't always bad, and how to take rejection in both personal and professional settings and turn it in to growth.
WOMEN CONNECT
the
the
We
PROTECT YOURS IT'S OUR BUSINESS TO PROTECT YOURS At Starion Insurance, we make acquiring the coverage you need easy and affordable, freeing your mind to focus on what matters most, your business. Our local agent is here for you. Scott Peters Insurance Agent 701.281.5605 scottp@starionbank.com 2754 Brandt Drive S | Fargo, ND starionbank.com Insurance products are not a deposit, not FDIC insured, not insured by any federal government agency and not guaranteed by the bank. EVENT RECAPS FMWFCHAMBER.COM 29
WOMEN
CONNECT Our October Eggs & Issues session, Let's Talk THC, focused on
legalization of THC products in Minnesota and
impacts on business and community on both sides of the river.
discussed policies, regulations, enforcement and much more in this communitywide discussion. Thank you to our panelists and sponsors for making this event possible!
Author, speaker and aviator Carey Lohrenz joined us in FMWF as the keynote speaker for this year's Women Connect Celebration. As the first female F-14 Tomcat pilot, she was a pioneer in military aviation. She drew on this experience to inspire our attendees to take risks, stand up for yourself, take big challenges and obstacles in life and have fun along the way.
Carey spent time getting to know attendees before and after the event, and had the pleasure of meeting many local military men and women from our own community.
Thank you to our sponsors, attendees, military men and women, and Women Connect committee for making this a successful and inspiring event.
Stay tuned to find out who will be coming to our community and taking the stage next fall!
30 THE BRIDGE NOVEMBER-DECEMBER 2022 WOMEN CONNECT CELEBRATION
PRESENTING SPONSOR
GOLD SPONSORS
CORPORATE SPONSORS
Advanced Business Methods | Alerus | American Crystal Sugar Company | Bell Bank
Bethany Retirement Living | Blue Cross Blue Shield of ND | Bobcat Company | Bremer Bank
Cass County Electric Cooperative | Choice Bank | Cole Papers | Consolidated Communications
Cornerstone Bank | Dabbert Custom Homes | Dacotah Bank | Dakota Wealth Management
Dakota Supply Group | Delta by Marriott | Eide Bailly LLP | Eventide Senior Living Communities
Fargo Jet Center | Flint Group | First International Bank & Trust | First Western Bank & Trust
Gate City Insurance Agency | Gate City Investment Services | Heartland Trust Company | Hebron Brick
Heritage Homes | KLJ Engineering | Light Consulting & Coaching | Marsh McLennan Agency | Microsoft
Minnesota State University Moorhead | MWC Advertising of FM | National Hospitality Services
Northern Pipe Products | Red River Commodities | R.D. Offutt Company / RDO Equipment Co.
Sanford Health | Starion Bank | Thomsen Homes | Titan Machinery | Vogel Law Firm
Wallwork Financial | Western State Bank | Xcel Energy
PRODUCTION SPONSOR
WOMEN CONNECT CELEBRATION FMWFCHAMBER.COM 31
Marketing solutions for businesses serious about growth.
We believe in the strength of our community. We are proud to help local businesses reach their goals. Our business and marketing consultants have years of experience helping local businesses grow utilizing a multimedia approach.
Working together, we create strategies that will attract your target audience and get them to convert. We customize each and every campaign based on your goals and unique business needs.
WWW.FARGOMOORHEADMEDIA.COM
701-241-5431 advsales@forumcomm.com ▶ Targeted Digital Ads ▶ Social Media Marketing ▶ Print Ads ▶ Commercial Printing ▶ Direct Mail ▶ Video Production ▶ Broadcast ▶ Content Creation
PRESENTING SPONSOR
September marked the second Business After Hours event of the year. Attendees got together at the Delta by Marriott and visited with exhibitors, enjoyed tasty beverages and snacks, played games, and as always – won some great door prizes. We had a great time connecting with members and sponsors at the event. A special thank you to our presenting sponsor, Sparklight, for making this event possible and giving away the ultimate tailgate package!
THUR, DEC 01 4 TO 6:30 P.M. • DELTA BY MARRIOTT
Make sure to mark your calendars and sign up for your booth for the December Business After hours on Thursday, December 1. This sell out event is the perfect time to ring in the holiday season and celebrate with members and friends.
PRESENTING SPONSORS
BUSINESS AFTER HOURS FMWFCHAMBER.COM 33
SECRETS OF BUSINESS SUCCESS SYMPOSIUM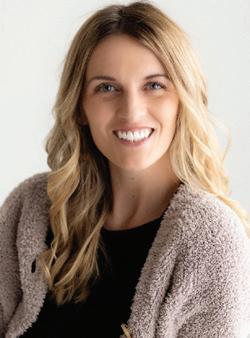 THURSDAY, OCTOBER 20
7:45 A.M. - 12:30 P.M. • MICROSOFT CAMPUS
In October we joined forces with the SBA and its regional resource partners to bring the Secrets of Business Success Symposium to our members and business leaders! The event convened small business owners, operators and professionals from around the region to hear from other leaders, and participate in breakout sessions and roundtable discussions, focusing on the areas that are most critical to our small businesses. Topics included marketing, finance, hiring and onboarding, succession planning and much more. It was a day filled with cultivating connections and providing meaningful and tangible takeaways.
34 THE BRIDGE NOVEMBER-DECEMBER 2022 SECRETS OF BUSINESS SUCCESS SYMPOSIUM
SUPPORTING SPONSORS
BOOTH SPONSORS
SPONSOR
PRESENTING
SYMPOSIUM PARTNERING ORGANIZATIONS
S
Say Yes to Getting Back to Business Focusing on what matters most, your business—that's living first. With First International Bank & Trust you'll be ready to say yes with banking solutions tailored to your needs, from business loans to direct deposits. BANKING | MORTGAGE | INSURANCE* | TRUST & INVESTMENTS* 0274_7-22 FIBT.com *Not FDIC or any federal agency insured | No bank guarantee | May lose value SECRETS OF BUSINESS SUCCESS SYMPOSIUM FMWFCHAMBER.COM 35
Ameriprise Financial Services, Inc. • Brady Martz & Associates, P.C. Lake Agassiz Development Group • S &
Promotional Group, Inc.
THUR, DEC 01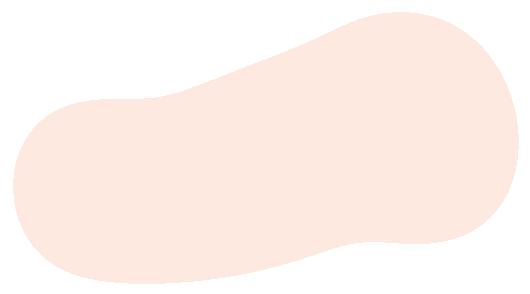 4 TO 6:30 P.M. • DELTA BY MARRIOTT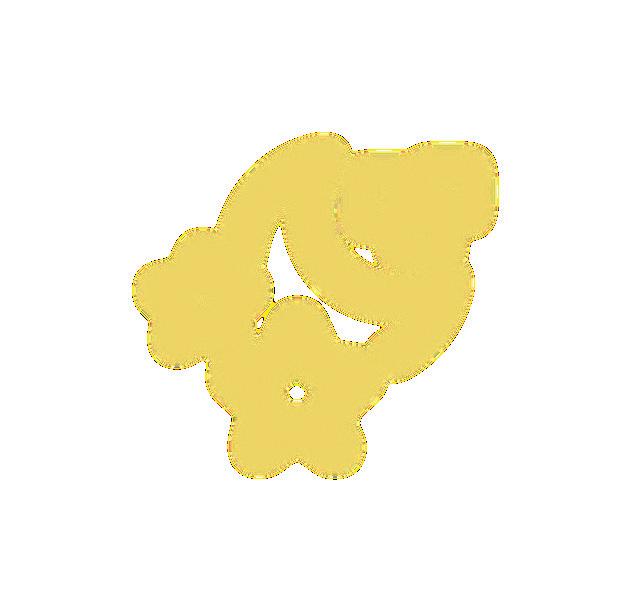 Are you and your team ready to get into the holiday spirt at The Chamber's largest Business After Hours of the year? At this year's event we will be pulling out all of the stops to make this an unforgettable evening. Our members will be enjoying great appetizers, sampling endless treats from vendors, testing their luck and skills in countless games, and of course connecting with hundreds of the leaders, professionals and businesses that make this business community thrive.
Don't miss your chance to host a booth and represent your business in a packed and energetic ballroom, or to get tickets with your friends and coworkers. Booth and ticket registrations are now open. Visit fmwfchamber.com and register today.
PRESENTING SPONSORS
36 THE BRIDGE NOVEMBER-DECEMBER 2022 HOLIDAY BUSINESS AFTER HOURS
WITH YOU FROM START-UP TO SUCCESSION.
Every day is different for your business. The financial service and expertise you require from day to day will change, too. As your finance and benefits demands change it's important to have a partner who can meet your needs as you need them. Your Alerus advisor is a business expert who tailors all our financial resources to help your business take flight.
See how we take business personally at Alerus.com.
BANKING :: MORTGAGE :: RETIREMENT :: WEALTH MANAGEMENT
Deposit products offered by Alerus Financial N.A. Member FDIC.
MIDWES T Economic Outlook Summit
The 2023 Midwest Economic Outlook Summit is steadily approaching, are you and your business going to be a part of it? Last year we heard from key industry leaders and policymakers from across the Upper Midwest and nation about the major economic challenges, opportunities and potential shifts to expect. It was a day filled with diverse perspectives, business and government leaders, industry experts, and difficult yet crucial conversations. 2023 will be no different – and we aim to further enhance the reach and impact. Now with over 25 co-hosting chambers of commerce across the region, our voice continues to strengthen, and we want you to join us.
Learn more about the Midwest Economic Outlook Summit, and the entire summit series.
Midwest Economic Outlook Summit Wednesday, February 8 8 to 11 a.m. Delta by Marriott and livestream
38 THE BRIDGE NOVEMBER-DECEMBER 2022 MIDWEST ECONOMIC OUTLOOK SUMMIT
Statement of Ownership, Management & Circulation
This form signifies The Bridge's periodical status. Please contact us with any questions at 218.233.1100 or email us at thebridge@ fmwfchamber.com.
� UNITEDSTIJTES Statement of Ownership, Management, and Circulation � POSTJJL SERVICE® (All Periodicals Publications Except Requester Publications) 1. Publication Title 2. Publication Number 3 Filing Date The Bridge o 1 I 2 41-1413 Io 09/12/2022 4. Issue Frequency 5. Number of Issues Published Annually 6. Annual Subscription Price The Bridge 11 30 7 Complete Mailing Address of Known Office of Publication (Not printer) (Street, city, county, state, and ZIP+4®) Contact Person Fargo Moorhead West Fargo Chamber of Commerce, PO Box 2443 Fargo, ND 58108-2443 Tyler Fischbach Telephone (Include code) 218-233-1100 8. Complete Mailing Address of Headquarters or General Business Office of Publisher (Not printer) Fargo Moorhead West Fargo Chamber of Commerce, PO Box 2443 Fargo, ND 58108-2443 9 Full Names and Complete Mailing Addresses of Publisher, Editor, and Managing Editor (Do not leave blank) Publisher (Name and complete mailing address) Fargo Moorhead West Fargo Chamber of Commerce, PO Box 2443 Fargo, ND 58108-2443 Fargo Moorhead West Fargo Chamber of Commerce, PO Box 2443 Fargo, ND 58108-2443 Editor (Name and complete mailing address) Tyler Fischbach, PO Box 2443 Fargo, ND 58108-2443 Managing Editor (Name and complete mailing address) Tyler Fischbach, PO Box 2443 Fargo, ND 58108-2443 10. Owner (Do not leave blank. If the publication is owned by a corporation, give the name and address of the corporation immediately followed by the and addresses of all stockholders owning holding percent of the total amount of stock. If not owned by corporation, give the names and addresses of the individual owners. If owned by a partnership or other unincorporated firm, give its name and address as well as those of each individual owner. If the publication is published by a nonprofit organization, give its name and address.) Full Name Complete Mailing Address Fargo Moorhead West Fargo Chamber of Commerce PO Box 2443 Fargo, ND 58108-2443 11. Known Bondholders, Mortgagees, and Olher Security Holders Owning Holding 1 Percent More of Total Amount of Bonds, Mortgages, Other Securities. If check box □ None Full Name Complete Malling Address 12. Tax Status (For completion by nonprofit organizations authorized to mail at nonprofit rates) (Check one) The purpose, function, and nonprofit status of this organization and the exempt status for federal income tax purposes: □ Has Not Changed During Preceding 12 Months □ Has Changed During Preceding 12 Months (Publisher must submit explanation of change with this statement) PS Form 3526, July 2014 [Page of 4 (see instructions page 4)] PSN: 7530-01-000-9931 PRIVACY NOTICE: See privacy policy www.usps.com � UNITEDST/JTES Statement of Ownership, Management, and Circulation IJa POST/J.L SERVICE® (All Periodicals Publications Except Requester Publications) 16. Electronic Copy Circulation Average No. Copies No. Copies of Single Each Issue During Issue Published Preceding Months Nearest to Filing Date Paid Electronic Copies ► b. Total Paid Print Copies (Line 15c) + Paid Electronic Copies (Line 16a) ► c. Total Print Distribution (Line 15f) + Paid Electronic Copies (Line 16a) ► d. Percent Paid (Both Print & Electronic Copies) (16b divided by 16c x 100) ► D certify that 50% of all my distributed copies (electronic and print) are paid above a nominal price. 17. Publication of Statement of Ownership D If the publication is a general publication, publication of this statement is required Will be printed in the 9/01/2022 issue of this publication. 18. Signature and Title of Editor, Publisher, Business Manager, Owner D Publication not required Date 09 12 2022 certify that all information nished this form is true and complete. understand that anyone who furnishes false misleading information this form who omits material information requested the form may be subject criminal sanctions (including fines and imprisonment) and/or civil sanctions (including civil penalties) PS Form 3526, July 2014 (Page 3 of4) PRIVACY NOTICE: See privacy policy usps.com. CO-LOCATE FOR FREE* AT offer extended! "During the transition to DCN's facilities, our Members saw absolutely no down time. We are very pleased to have such a safe, secure, and protected place for our Members' valuable data, and are grateful to have a partner we can count on." – Dan Wilbanks President/CEO, NISC Contact us today to learn more or schedule a facility tour. 800 -814-3333 | dakotacarrier.com * Contract for at least 36 months and get 1 month free. Includes cabinet, power, and port, up to $1,000 value. Offer valid through 12/30/22.
Delta by Marriott Fargo
This is the time of year when we get all of our mayors from across the metro together in one room to directly address YOU, our Chamber and community members. The event will feature a Q&A with the mayors, and audience members will weigh in on issues and topics facing our communities. We invite you to this important event, as we keep our city leaders directly connected to our business community. Curious to see what we covered with the mayors last year? Check out this article and video by the InForum.
Challenges. Opportunities. Growth. Priorities. Innovation. 2023 Challenges. Opportunities. Growth. Priorities. Innovation. 2023 Registration is now open at fmwfchamber.com 2023 Registration is now open at fmwfchamber.com
//
Thursday, January 19
8 to 9:30 a.m.
40 THE BRIDGE NOVEMBER-DECEMBER 2022 STATE OF THE CITIES
Your biggest assets deserve the best care. Whether they're working remote three states away or you see them every morning at the coffee machine, be confident they can see the doctors they want and carry on. Shop plans now. nd.blue/employer2022
Your biggest assets deserve the best care. Whether they're working remote three states away or you see them every morning at the coffee machine, be confident they can see the doctors they want and carry on. Shop plans now. nd.blue/employer2022
CARRY BLUE. CARRY ON.
KEEP YOUR BEST EMPLOYEES YOUR EMPLOYEES WHEN YOU CARRY BLUE.
DOWN THE HALL. VIDEO CALL. CARRY ON.
Talk with a sales executive today. Derek Van Dyke Fargo 701.282.1446
CARRY BLUE. CARRY ON. KEEP YOUR BEST EMPLOYEES YOUR EMPLOYEES WHEN YOU CARRY BLUE.
DOWN THE HALL. VIDEO CALL. CARRY ON.
MONTHLY EVENTS AND PROGRAMS
Each month, The Chamber's programs host a wide variety of events that focus on a range of key topics, centered around the interests of our members and the entire business community. These dynamic offerings engage and educate our members while providing unparalleled networking opportunities. Now is the time to get involved!
Stay up to date with these programs and our full events calendar at fmwfchamber.com
EGGS & ISSUES
Innovation in Education: Building Tomorrow's Workforce
Tuesday, December 6 | 8 to 9:30 a.m.
Courtyard by Marriott Moorhead and livestream
Fighting
the Stigma:
Mental & Behavioral Health Crisis
Tuesday, January 10 | 8 to 9:30 a.m. Courtyard by Marriott Moorhead and livestream
WOMEN CONNECT
Wide Open: The Path to Healing
Tuesday, November 15 | 3:30 to 5 p.m.
Avalon Events Center and livestream Speakers: Dr. Tiffany Johnson and her daughter Callyn Johnson
January session
Tuesday, January 24 | 3:30 to 5 p.m.
Avalon Events Center and livestream
PROFESSIONALS OF COLOR
Discuss, Connect & Reflect
Tuesday, November 15 Noon to 1 p.m. | Virtual
Networking Before 9
Wednesday, December 7 8 to 9 a.m. | Red River Coffee
Discuss, Connect & Reflect
Wednesday, December 14 Noon to 1 p.m. | Virtual
Volunteer:
YPN
Fraser Festival of Trees
Monday, November 7 | 3 to 5 p.m.
FARGODOME | 1800 N University Dr, Fargo Business Tour: Prairie Rose Meadery
Thursday, November 10 | 4 to 5 p.m. 3101 39th St S, Suite E, Fargo
Off the Clock
Thursday, November 17 | 5:15 to 7 p.m. MacKenzie River | 819 24th Ave E, West Fargo
Morning Buzz
Thursday, November 22 | 7:30 to 9 a.m. Profile Plan | 2521 8th St S, Moorhead
Join area community leaders as we represent business interests in our nation's capital this fall. The Chamber's annual D.C. Fly-In will feature key meetings with U.S. Congressional delegates, federal agencies and other major stakeholders. Business and military leaders from the FMWF area will discuss and advance issues that are important to our region. Topics of conversation will include energy, agriculture, immigration, military and more. It is important that we as a business community represent our region on the national stage, raising national awareness for the FMWF area.
See additional details and the full trip agenda at fmwfchamber.com
42 THE BRIDGE NOVEMBER-DECEMBER 2022 MONTHLY EVENTS & PROGRAMS
SIGNATURE EVENTS THUR, DEC 01 4 TO 6:30 P.M. • DELTA BY MARRIOTT Tuesday, December 13 3:30 to 5 p.m. Avalon Events Center 2023 2023 Thursday, January 19 • 8 to 9:30 a.m. Delta by Marriott Fargo Wednesday, February 8 • 8 to 11 a.m. Delta by Marriott VISION Thursday, April 27 • 4 to 6 p.m. Delta by Marriott Fargo SIGNATURE EVENTS FMWFCHAMBER.COM 43
Welcome to the following businesses who joined The Chamber in August!
Butler Machinery Company
butlermachinery.com
Construction Equipment - Supplies Butler Machinery Company is a family-owned business that specializes in the Sale, Service, Parts, and Rental of Construction and Agriculture related equipment.
Clues & Keys
cluesandkeys.com
Arts & Entertainment
Clues and Keys Family Escape Rooms offers escape rooms that are great for the entire family including elementary-age-children.
Dacotah Bank dacotahbank.com
Financial Services
Dacotah Bank is uniquely nimble as a state-chartered bank and locally impactful through Give Where We Live. Dacotah Bank provides banking, insurance, mortgage, and trust and wealth management services to customers who enjoy existing financial relationships with us.
Fargo Escape Room fargoescaperoom.com
Arts & Entertainment
Fargo Escape Room offers fun and challenging escape rooms that will test your ability to communicate, cooperate and cogitate in order to solve puzzles and win.
GSD Enterprises
Consultants – Management
We have many avenues, but technology consulting and commercial real estate is our main focus. We also own a food truck in the area – Truckin' Good Food!
H&I Nutrition
hninutrition.com Health – Nutrition / Wellness Locally owned and operated; H&I nutrition sells top of the line nutritional supplementation products and houses Alpha Kitchen Elite Fit Shakes where you can order prepared, ready to drink non-soy protein shakes.
The Ridge ridgend.org
Counseling Services
The Ridge Treatment and Reentry Center is a premiere alcohol and drug treatment center offering a specialized extended care program that is customized to the needs and circumstances of each individual.
Van Dam Financial Group vandamfinancialgroup.nm.com
Financial & Insurance and Financial Services
It is our mission is to help as many people as possible in this community. Everybody wants to be on the right track financially but most people don't know where to start and may be embarrassed to ask. We want to make the planning process simple and as stress free as possible. While having a nice lifestyle for myself and family is important, I feel that a true measure of success is that you helped make a positive impact on the people in your life.
We thank each of them for their support
our
and
Please
VISIBILITY SPONSORSHIP OPPORTUNITIES EVENTS | PROGRAMS & IMPACT | MEDIA AND 2022-23 Are you curious about how to make your business and brand more visible in the community?
Chamber
here to help you accomplish that.
2022-23 VISIBILITY GUIDE
see
of the opportunities
you. 44 THE BRIDGE NOVEMBER-DECEMBER 2022 NEW MEMBERS - AUGUST
in
mission and investment in their business
community.
consider doing business with Chamber members first.
The
is
Checkout our
to
all
available to
Armory Event Center
armoryevent.com Event - Conference Center
Armory Event Center provides a historical place for weddings, corporate meetings, live music and more with in-house catering available.
Clean Response
cleanresponse.com
Contractors – Specialty Services & Restoration Founded in 1998, Clean Response offers comprehensive services related to fire, water, mold, and storm damage restoration. The Clean Response team is known for industry leading expertise, immediate response time, seamless project management, and consistent professionalism.
Fargo Mom fargo.momcollective.com Advertising
Fargo Mom is the region's premiere parenting resource! From things to do around town with kids to real stories about motherhood from local moms, we connect moms to their community.
Gathered, LLC gatheredboutiquerentals.com Event & Meeting Planning
Gathered is a specialty rental company based in Moorhead, MN, serving upper and western MN and eastern ND. Use our collection of gorgeous furniture and decor pieces to create one of a kind event spaces, weddings, photo shoots, and trade show displays. Contact us today to learn more about how we can help with your next event or visual display!
Great States
Construction Inc. greatstates.com Contractors – General Commercial Design/Build General Contractor specializing in Multi-Family, Industrial and Tenant Improvements.
Guitar
Center
guitarcenter.com Music Stores
Guitar Center is the largest musical instrument retailer offering Lessons, Repairs and Rentals. Established in 1964, Guitar Center is proud to open our first store in North Dakota!
Imperial Flooring
imperialflooringdesign.com Design – Interior Residential/Commercial
At Imperial flooring we try our best to be a one stop shop for builders, remodelers, and contractors. Whether it be commercial or residential, our goal is to help bring our customers visions to life. We understand that each project will be different, so we carry a wide variety of flooring, tile, countertops, and carpet. We also carry lines of window coverings, closet systems, cabinets, organizational products, and cabinet hardware.
New Light Photography
newlightphotographynd.com Photographer/Videographer
We are a veteran owned/woman owned company. We are a husband/ wife team. We specialize in weddings, boudoir and portraits.
Sound Engagement, LLC soundengagement.com
The Daily Dose
dailydosefargo.com Health – Nutrition & Wellness Energize your day with our fun atmosphere and amazing shakes, teas, and aloe! Nutrition based coffee, tea & bakery bar with a networking atmosphere.
Urban Selection
instagram.com/urbanselection1.0
Retail – Store/Ecommerce & Shopping/Specialty Retail Retail shopping store selling streetwear apparel, shoes, and accessories.
Voxtelesys
voxtelesys.com Telecommunications
Work from anywhere with Voxtelesys IP Telephone service for your business. Voxtelesys delivers carrier-grade telecommunications services on time, every time. Our well-trained staff are dedicated to helping customers make smart decisions that improve efficiencies and lower costs. Our team of engineers are constantly improving our suite of services, including voice, SMS, compliance, and data services.
Great
Hall
Properties alliancemgmtgroup.com Real Estate – Development
Audio Visual Services – Rentals & Event/Meeting Planning
Sound Engagement provides event production, visual entertainment and event lighting to create a memorable celebration. With a personal touch, we provide a one-of-a-kind and stressfree service to all of our clients.
Welcome to the following businesses who joined The Chamber in September!
NEW MEMBERS - SEPTEMBER FMWFCHAMBER.COM 45
We thank each of them for their support in our mission and investment in their business and community. Please consider doing business with Chamber members first.
GROUNDBREAKING 1601 S. 8th St., Moorhead eventide.org 10-YEAR ANNIVERSARY 51 Broadway N., Suite 550, Fargo hdrinc.com REMODEL/EXPANSION 109 4th St. S., Moorhead, MN themindfulhealing.center GROUNDBREAKING 5575 13th Ave N., Fargo oktireinc.com Eventide Senior Living Communities Mindful Healing & Consulting HDR O.K. Tire Inc. GROUNDBREAKING 4237 37th St. N., Fargo cbre.com CBRE NEW OWNERSHIP 4675 40th Ave. S., Suite 110, Fargo peakpartnersnd.com Peak Partners GROUNDBREAKING 2368 173rd Ave. S.E., Argusville asnconstructors.com RRVA & ASN Constructors 50-YEAR ANNIVERSARY 3902 13th Ave. S., Fargo westacres.com West Acres Mall AUGUST 2022 RIBBON CUTTINGS 46 THE BRIDGE NOVEMBER-DECEMBER 2022 RIBBON CUTTINGS
GRAND OPENING 4302 13th Ave. S., Fargo dacotahbank.com GRAND OPENING 3233 13th Ave. S., Suite C, Fargo dailydosefargo.com 5-YEAR ANNIVERSARY 205 Sheyenne St., Suite #4, West Fargo dogoodbetterconsulting.com 15-YEAR ANNIVERSARY 4420 37th Ave. S., Fargo edgewoodhealthcare.com Dacotah Bank Do Good Better Consulting The Daily Dose Edgewood Vista 50-YEAR ANNIVERSARY 1441 University Dr. S., Fargo ahcfargo.com Animal Health Clinic 50-YEAR ANNIVERSARY 1101 4th Ave. N., Fargo emergencyfoodpantry.com Emergency Food Pantry RELOCATION 2600 3rd Ave. N., Fargo furnituremissionrrv.com Furniture Mission of the Red River Valley RELOCATION 4445 23rd Ave S., Suite A, Fargo northwesternmutual.com Northwestern Mutual SEPTEMBER 2022 RIBBON CUTTINGS RIBBON CUTTINGS FMWFCHAMBER.COM 47
GRAND OPENING 3260 Veterans Blvd. S., Suite 105, Fargo peakspineandwellnessfargo.com Peak Spine & Wellness RELOCATION 3415 39th St. S., Fargo onsharp.com Onsharp RELOCATION 4401 West Main Ave., Fargo truenorthsteel.com TrueNorth Steel DON'T FALL FOR THE FREE GIFT. FIND A BANK THAT CARES ABOUT WHAT YOU REALLY NEED. www.cornerstonebanks.net | 701-364-9630 Thank you to Nothing Bundt Cakes for donating a sweet treat to each of our ribbon cuttings! 48 THE BRIDGE NOVEMBER-DECEMBER 2022 RIBBON CUTTINGS
Congrats to these members for celebrating the following milestone Chamber anniversaries! Find all #FMWFMembers at our online directory at fmwfchamber.com/list. 5 YEARS • Valley Senior Services • Five Star Storage • Bluemont Lakes Community Service Association • EPIC Management • Valley IT Solutions LLC • Hammer Promotional • Sanford Health Plan 10 YEARS • Fargo American Legion Baseball Post 2 • CHI Riverview • Sidestreet Grille & Pub • Red River Lanes - Slammers Bar • Red River Dance & Performing Company • Arvig • Mortenson • Residence Inn by Marriott • Red River Financial • Capital Credit Union • Brokers Commercial Property 15 YEARS • Clay County Public Health • Agweek Magazine/Agweek Television • L. Gnoinsky Concrete Construction • Kelner Communications, Inc. 20 YEARS • Far North Insurance, Inc. • Lampert Lumber • Gate City Bank • ProRehab Physical & Occupational Therapy, Inc. • KW Inspire Realty • Berkshire Hathaway HomeServices Premier Properties • Indigo Signs 25 YEARS • Holiday Inn Fargo 50 YEARS ANNIVERSARIES FMWFCHAMBER.COM 49
PROMOTED
Sarah Peterson Marketing Coordinator
Kevin Gunderson CAD Manager
Travis Ingebrigtson Chief Financial Officer
Katy Beckman Vice President of Business Banking
Brenden O'Meara REALTOR®
Azizi Lubungo REALTOR®
Jonathon Duellea Mental Health Registered Nurse
Stephanie Helmick Registered Nurse Hannah Hill SLS Scheduler
Doug Lee Market President East Region
Amanda Cahill Mental Health Practitioner
Sabrina Scoles Assistant Branch Manager
Nikki Nielsen Realtor
Corbyn Olson Digital Project Manager
Emily Beck Advertising & Copywriting Coordinator
Adam Schroeder Marketing & Communications Manager
Michaela Schell Entrepreneurial Development Director
Angela Jordahl Commercial Real Estate Agent
Jonny Deitz Design Intern
Misty Dietz Culture Specialist
Kimberly Carlson Executive Assistant
Josh Cook Investor Relations
Jean Clark Construction Accountant
ASPIRE BANK
Shane Fletcher Construction Manager
Matt Kalbus Architect
Kelsey Kosiak Leasing Agent
Jack Fredrickson Maintenance Technician
Jocey Hams Leasing Agent
Eric Goolst Water Park & Hotel Director
Alyssa La Deaux Events Manager
BEYOND REALTY
DAKOTA BUSINESS LENDING
PROMOTED PROMOTED CCRI
CAPITAL CREDIT UNION
PROMOTED
ASSOCIATES
CORE PROPERTY GROUP DAKOTA PLAINS COMPANY DIGITAL46 EPIC COMPANIES 50 THE BRIDGE NOVEMBER-DECEMBER 2022 PEOPLE NEWS
BURIAN &
BORDER BANK
PROMOTED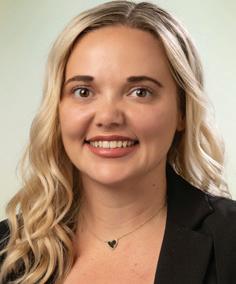 Taryn Pallen Condominium Sales
Brian Reinerts Development Project Manager
Payton Rott Office Intern
Madison Meinen Web & Graphic Designer
Marcqus Ohlmacher Construction Manager
Zach Messmer Investor Relations
Stephanie Furstenau Occupational Medicine Specialist
Terryl Johnson Endocrynology Specialist
Lisa Jostad Walk-In Care Specialist
Brianne Rudolph Commercial Real Estate Associate
Ilene Brackin Certified Physician Assistant
Calvin Volk Construction Superintendent
Amberlee Peterson Cardiology Specialist
Dr. Marie-Louise Posch Hospitalist
Dr. Michelle Radke Family Medicine Physician
Kelsey Krueger Emergency Medicine Specialist
Dr. Joseph Marion Interventional Radiology
Dr. Erin Maetzold Urogynecologist
Jon Jensen Flight Instructor
Joshua Leiding Aviation Maintenance Technician
Rochelle Rieck Walk-In Care Specialist
Andrew Fisichella Charter Pilot
Veronica Webb General Surgery/ Trauma Specialist
Trisha Baker Customer Service Representative
Maggie Furlong Junior Designer
Jane Holland Senior Proofreader
Dustlynn Aipperspach
Junior Project Manager
Joshua Carr Production Artist
Haley Carr Project Manager
GROUP
FARGO JET CENTER PROMOTED PROMOTED
Cassidy Hoverson Graphic Designer
FLINT
PROMOTED
HEALTH PEOPLE NEWS FMWFCHAMBER.COM 51
ESSENTIA
Nicolette Bresnahan Vice President of Events
Brin Seebold Talent Development Manager
Dr. Curtis Sullivan Grant Project Manager
Maija Peldo Senior Account Manager
Hannah Boor Engagement Specialist
Chelsey Stoa Social Media & PR Strategist
Brenna LeMier Assistant to Entertainment Director
Anthony Peralta Facility & Equipment Manager
Brock Anderson Business Insurance Client Coordinator
Peighten Watson Event Support Specialist
Courtney Everson Director of Website Development
Aaron Hill Commercial Agent
Cory Brodeur Junior Media Buyer
Diane Herndon Senior Media Buyer/ Planner
Kaightie Munsch Senior Marketing Analyst
Ben Elisa Business Insurance Advisor
Nate Tanguay Business Insurance Advisor
Taylor Schafer Business Insurance Client Advocate
Kelsey Horner
Marketing Coordinator
Alexandra Jampsa
Marketing Coordinator
Abi Skinner Junior Media Buyer
Ellen Holt Vice President of Human Resources
PROMOTED
Emily Frazier Dean of Students
Steph Jones Client Services Associate
Ashli Kottsick HR Generalist
Cheryl Miller HR Director
Ally Bergman CADD Technician
Kacey Mongeon Sales & Marketing Advisor
PROMOTED
Joey Torgerson Structural Designer
Erin Ahneman Senior Project Director
MEDIA46 PROMOTED TNT KID'S FITNESS & GYMNASTICS PROMOTED PROMOTED PROMOTED
NDSU NORIDIAN HEALTHCARE SOLUTIONS RLE HARMON ENTERTAINMENT
FMWF CHAMBER
GOLDMARK
PARK CO., REALTORS SANDMAN STRUCTURAL ENGINEERS SPOTLIGHT THE VILLAGE FAMILY SERVICE CENTER 52 THE BRIDGE NOVEMBER-DECEMBER 2022 PEOPLE NEWS
MARSH MCLENNAN AGENCY
Shannon Vogel Lien Benefits & Medicare Advisor
Malarie Carlson Behavioral Health & Wellness Coordinator
Kari Chitty Behavioral Health & Wellness Coordinator
Deanna Klein Branch Manager
Melissa Sampson Account Manager
Josh Moen Branch Manager
Aaron La Deaux Activities Director
INSURANCE,
MCLENNAN
LLC
& COUNTRY CREDIT UNTION WEST
SERVING CUSTOMERS SINCE 1918 A complete distributor for all your paper, plastic, janitorial, equipment, supply, packaging, and automation needs. BRANCH LOCATIONS Fargo, ND (Headquarters) Grand Forks, ND • Minot, ND Mandan, ND Minneapolis, MN (New Hope) • St. Cloud, MN (St. Joseph) • Mankato, MN Sioux Falls, SD • Aberdeen, SD Sioux City, IA SERVICES • Daily local delivery • Order online, via phone, or contact your sales rep • • Staff expertise in products & equipment Service department for equipment repair & maintenance Daily Local Deliveries Monday - Friday A joint venture between The FMWF Chamber and the Greater FM Economic Development Corporation A regional agenda that convenes leaders to identify, understand, discuss and invest in macroeconomic and community-based initiatives that will have lasting regional impacts. PEOPLE NEWS FMWFCHAMBER.COM 53
Annie Richards Director of Behavioral Health & Wellness
VAALER
A MARSH &
AGENCY
COMPANY TOWN
FARGO PUBLIC SCHOOLS
A cooperative providing customized financing and financial services for farmers, ranchers, and agribusinesses: • Farm and Agribusiness Loans • Crop Insurance • Succession and Retirement Planning • Farm Accounting and Tax Planning FOCUSED ON AG. FOCUSED ON YOU. AgCountry.com 801 Page Drive in Fargo (701) 235-8217 Supporting People with Disabilities Nurturing Abilities, Achieving Dreams. CHI Friendship is a nonprofit organization that supports people with disabilities. We provide the full spectrum of developmental disability services which include individualized comprehensive residential and vocational supports, allowing for full community participation. Thank you to the community for embracing our mission by supporting all people to have meaningful employment, integrated environments, and community inclusion. You can get involved with CHI Friendship by volunteering, donating and/or applying for employment Apply on-line at chifriendship.com MILITARY AFFAIRS PROGRAM SPONSOR SUPPORTING SPONSORS Beverage Wholesalers, Inc. Blue Cross Blue Shield of North Dakota Cass County Electric Cooperative Cornerstone Bank | Dacotah Bank Eide Bailly LLP | Essentia Health Eventide Senior Living Communities Gate City Bank | Heritage Homes Houston Engineering, Inc. MWC Advertising of Fargo Moorhead Otter Tail Corporation Ulteig | Xcel Energy
POLICY PROGRAM SPONSORS
PUBLIC
PROGRAM & EVENT SPONSORS
Thank you to all of our sponsors that make The Chamber's regular events and programs possible.
EGGS & ISSUES
PREMIER SPONSOR
SUPPORTING SPONSORS
Bremer Bank | Concordia College
Dabbert Custom Homes | First Western Bank & Trust
Home Builders Association of FM
Moore Engineering, Inc.
MWC Advertising of Fargo Moorhead
ROERS | Ulteig | Western State Bank
EVENT PRODUCTION SPONSOR
LEADERSHIP FMWF
PROGRAM SPONSORS
WOMEN CONNECT
PROGRAM SPONSORS
SUPPORTING SPONSORS
Area Woman | Bell Bank | Blue Cross Blue Shield of ND | Choice Bank
Concordia College | Dacotah Bank | Dale Carnegie Training of ND & MN
Eventide Senior Living Communities | First Western Bank & Trust Minnesota State Community and Technical College
Otter Tail Corporation | PRO Resources | Vogel Law Firm Western State Bank
VENUE SPONSOR
EVENT PRODUCTION SPONSOR DESSERT SPONSOR
PROFESSIONALS OF COLOR
PREMIER SPONSORS
PROGRAM SPONSOR
YOUNG PROFESSIONALS NETWORK
PROGRAM SPONSOR
SUPPORTING SPONSORS
Gate City Bank
SUPPORTING SPONSORS
Blue Cross Blue Shield of North Dakota
Essentia Health | Minnesota State Community and Technical College
Congratulation s
fmwfchamber.com
Fargo Moorhead West Fargo Chamber Post Office Box 2443 Fargo, North Dakota 58108-2443
WE'RE SO PROUD YOU ARE ONE OF THE COMMUNITY'S LEGACY LEADERS.
Richard Solberg, Chairman of the Board, Bell Bank
CHAMBER LEGACY LEADER AWARD WINNE R RICHARD SOLBERG
FROM YOUR BELL BANK FAMILY AND FRIENDS