Ready to Storm Bollywood
KeepingFaith the Zenofar Fathima
WOMEN EMPOWERMENT ISSUE
EDITORIAL TEAM
EDITOR
Aakanksha Naval-Shetye aakanksha.naval@starzmediainc.com
Senior Executive-Digital Marketing
Deepali Tanna deepali.tanna@starzmediainc.com
Graphic Designer

Amit Panchal amit.panchal@aldanube.com
Arabic Content Writer & Translator Hanan Yehia Mulazem hanan.yehia@starzmediainc.com
BUSINESS MANAGER - EVENTS
Mayur Panchal mayur.panchal@starzmediainc.com
Magazine Co-ordinator
Ali Karrar ali.karrar@starzmediainc.com
FILMFARE (INDIA)
Chief Executive Officer
D eepak Lamba
Chief Community Officer & Editor
Jitesh Pillaai
Executive Editor
Anuradha Choudhary
Brand Solutions Director
Jyoti Verma
PUBLISHED BY:
Starz Media Inc
P.O BOX: 18022
Dubai, United Arab Emirates
Grit, Grace, Glory!
March: The month is easily one of the most celebrated ones in our calendars. Movie buffs will attribute it to the Oscars, while we turn to celebrate women in all their glory as 8th March marks yet another milestone as the International Women's Day! While we truly believe that every day belongs to celebrating YOU irrespective of your gender, it's amazing to see that power surge in this month when women across unite to acknowledge themselves and we in turn respect that, salute that and encourage that! Because why not, after all Beyonce did hit bulls-eye when she sang, 'Who Run the World? Girls!' and we are our best cheer-leaders! So this one's for the women who dare to dream, have the courage to fly, for the women who achieved, the women who support through their unconditional love, for the women who empower others, women who don't give up, women who try, women who fail and get up again and women whose stories will forever inspire!
One such inspiring story I am definitely looking forward to at the movies too, is the one starring powerhouse performer – Rani Mukerji in the titular role in Mrs Chatterjee Vs Norway – that's based on the true story of a mother's fight for the custody of her children. We do need more story-tellers and more stories like these being told on celluloid!
Meanwhile, on the note of movies and the Oscars, this year is rather special with India being represented proudly with three nominations at the upcoming 95th Academy Awards slated to be held a few days from now. While music composer MM Keeravani's 'Naatu Naatu' from RRR is nominated for the Best Original Song, Shaunak Sen's All That Breathes has been nominated in the Best Documentary Feature Film, and Kartiki Gonsalve's The Elephant Whisperers in the Best Documentary Short Film categories. We must say that with the RRR fever catching up across the US, it seems to be quite the flavor this awards season! The song has already created history by becoming the first Indian song to win the Best Original Song award at the 80th Golden Globes. The star of the SS Rajamouli movie Ram Charan especially has been winning hearts across with his charming demeanor and down-to-earth appeal making him quite a favourite there as he floored all with his appearance at several international talk shows. Well here's wishing all of the nominees the very best of luck! And also all eyes will be on Bollywood Queen Deepika Padukone who has been announced as one of the presenters at the Oscars and we can't wait to see the diva take centrestage!
As for winning hearts, we have on the Cover our very own Prince of Hearts Guru Randhawa! The pop icon is set to make his Bollywood debut and we talk to the star all about it. Well, the big screen may have beckoned the globally renowned desi munda, but Guru tells us that music will never take a backseat! "That'll always be my first passon," he tells me in our exclusive interview. Read all about it inside.
REGIONAL PARTNER OF
Worldwide Media Pvt. Ltd
Copyright 2023 Starz Media Inc
All rights reserved. While the publishers have made every effort to ensure the accuracy of all information in this magazine, they will not be held responsible for any errors within.
Also turn the pages for our interviews with some of the power women across industries who we've admired and whose success stories have motivated many. From Yami Gautam to Revathi and from Radhika Apte to Jemima Khan, Bushra Mahdi, Zenofar Fathima, Smriti Mundhra, Vimi Joshi, Dr Sana Sajan and many more such inspiring women! Do check out the Boss Babes of Bollywood too, who've been rocking the screens as divas and setting the benchmark even higher as successful entrepreneurs off the screen.Well, there's all this and more in this power-packed edition that celebrates Women Empowerment! So, here's wishing all of you…
Happy International Women's Day!
license
Pvt.
BROUGHT TO YOU BY
in any manner in any language in whole or part without prior written permission is prohibited Aakanksha Naval-Shetye Filmfare Middle East takes no responsibility for unsolicited photographs or material | ALL PHOTOGRAPHS, UNLESS OTHERWISE INDICATED, ARE USED FOR ILLUSTRATIVE PURPOSES ONLY LOG ON TO WWW.FILMFAREMIDDLEEAST.COM FOR OUR DAILY UPDATES! Editor Filmfare Middle East
Printed and Published under
and permission from Worldwide Media
Ltd
Copyright 2023: Reproduction
MIDDLE EAST
March 2023 FILMFARE MIDDLE EAST 5
KIARA ADVANI AND SIDHARTH MALHOTRA'S RANJHA REUNION
SS RAJAMOULI HAS HOLLYWOOD ON HIS MIND!
COVER STORY
YAMI GAUTAM DHAR IN CONVERSATION WITH AAKANKSHA NAVAL-SHETYE ABOUT CARVING HER OWN PATH
ZENOFAR FATHIMA TALKS ABOUT THE GLOBAL SUCCESS OF HER META-SPIRITUAL SHORT AYAH
RADHIKA APTE LIKES TO SAY IT LIKE IT IS
POP ICON GURU RANDHAWA TALKS TO AAKANKSHA NAVAL-SHETYE ABOUT HIS BOLLYWOOD DEBUT AND REVEALS WHY MUSIC WILL NEVER TAKE A BACKSEAT
DR SANA SAJAN TELLS AAKANKSHA NAVAL-SHETYE ABOUT JUGGLING ALL HER VARIOUS ROLES WITH GREAT ELAN
IN A CANDID CHAT WITH AAKANKSHA NAVALSHETYE, PRODUCERWRITER JEMIMA KHAN REVEALS THE INSPIRATION BEHIND HER FILM WHAT'S LOVE GOT TO DO WITH IT?
VIMI JOSHI DECODES HER MAGICAL WORLD OF MAKEUP AND BEAUTY WITH AAKANKSHA NAVALSHETYE
CHECK OUT THE BOSS BABES OF B-TOWN
SOUTH STAR
TEJA SAJJA GETS CANDID WITH AAKANKSHA NAVAL-SHETYE ABOUT GOING PAN INDIA WITH THE FIRST EVER
TELUGU FILM HANU MAN
ITS SHEHZADA KARTIK AARYAN IN THE HOUSE
CELEBRATING 30 YEARS OF THE DANUBE GROUP
6 FILMFARE MIDDLE EAST March 2023 Volume 60 |March 1, 2023 highlights women empowerment events interviews 09 10 25 28 31 36 44 46
64
50 56
61
12 PHOTOGRAPHER @TEJASNERURKAR HAIR @RD__HAIR MAKEUP @MAKEUPBYASTHA WEARING @SIDDARTHA_TYTLER ARTIST PR @KUSHPRBRAND
VIEWS : 927K
LIKES : 50.3K
VIEWS : 40.9K
LIKES : 1684
VIEWS : 442K
LIKES : 33K
VIEWS : 49.8K
LIKES : 2735
VIEWS : 23.3K
LIKES : 1272
LIKES : 336K
YOUR VIEWS 8 FILMFARE MIDDLE EAST March 2023
WRITE AND BITE BACK... WITH LOVE AND AFFECTION Post your reviews to Send us your views, opinions and suggestions to: Email: aakanksha.naval@starzmediainc.com
FilmfareME FILMFARE ME BEST INSTA MOMENTS
out the super liked posts on our instagram......
ON THE GRAM READERS
FilmfareMiddleEast
Check
a bird's-eye view of show town's happenings
SIDHARTH MALHOTRAKIARA ADVANI'S WEDDING VERSION OF RANJHA IS A HIT TOO!
In what was easily one of the most-awaited weddings of B-Town, sweethearts and Shershaah couple Kiara Advani and Sidharth Malhotra tied the knot on February 7 at Jaisalmer's Suryagarh Palace surrounded by their families and close friends from the industry. This was followed by a family reception in Delhi and then another one in Mumbai where the industry was hosted. Graceful, classy and elegant, we must say that the beautiful Kiara and the dapper Sid were super-adorable in all their looks, right from the sangeet to the reception! In the wedding video that was released a few days later, Kiara can be seen walking down the aisle to the hit song Ranjha from Shershaah. However, the lyrics of the song had been rewritten for the couple. Interestingly, the new Sid X Kiara version of the song became so popular that it has now been of cially released on YouTube too. Well, talk about sweet wishes coming true. Here's wishing the couple their happily forever!
SIDHARTH MALHOTRA WRAPS-UP FILMING FOR INDIAN POLICE FORCE
Meanwhile Sidharth Malhotra has wrapped lming for his upcoming show Indian Police Force. Directed by Rohit Shetty, the show also features Vivek Oberoi and Shilpa Shetty. Sidharth Malhotra took to his social media handle to announce that the shooting for Indian Police Force is over. The actor shared a snap with the show's crew including director Rohit Shetty with a heartfelt note. He captioned the post, "It's a wrap! What a pleasure it was to work with @itsrohitshetty sir! Can't wait for you guys to witness an action-packed series like none before. He has an incredibly hard-working, honest and warm team. Can say it was one of my best experiences being on the sets of #IndianPoliceForce. Thank you to the entire cast and crew for this wonderful journey. Really excited to bring you guys INDIAN POLICE FORCE soon."
Highlights
RAM CHARAN REVEALS HE WAS INJURED SHOOTING FOR RRR
Ram Charan recently revealed that he had to stop lming for RRR for three months.
As per multiple reports, Ram Charan shared details about lming for Ukraine. He said that he had a seconddegree ligament tear and had to halt shooting for three months in order to recover. Once he recovered from his injury, he returned to the lm's sets in Ukraine to shoot for ' Naatu'. In another interview, Ram Charan revealed that getting the dance sequence right took six days of rehearsals. RRR has also been nominated at the Oscars 2023 in the Best Original Song category.
JAMES CAMERON WILL HELP RAJAMOULI TO MAKE A HOLLYWOOD FILM
SS RAJAMOULI RECENTLY CAUGHT UP WITH JAMES CAMERON AT THE CRITICS CHOICE AWARDS. THE TWO TALKED EXTENSIVELY ABOUT RRR AND CAMERON SUGGESTED THAT SS RAJAMOULI GET IN TOUCH WITH HIM IF HE EVER CONSIDERS MAKING A HOLLYWOOD FILM. AN EXTENDED VIDEO OF RAJAMOULI'S CHAT WITH CAMERON IS DOING THE ROUNDS AND IT SEES THE AVATAR DIRECTOR ANALYSE RRR AND TALK ABOUT ITS THEMES AND VISUALS. BY THE END OF THE CHAT, CAMERON CAN BE HEARD SAYING, "IF YOU EVER WANT TO MAKE A MOVIE HERE, LET'S TALK".
BEAUTY AND THE BEST
DEEPIKA PADUKONE STARTED HER BOLLYWOOD CAREER OPPOSITE SHAH RUKH KHAN IN OM SHANTI OM (2007) AND IT'S NO WONDER THAT THEIR BOND IS SO STRONG. THEY WENT ON TO GIVE BLOCKBUSTERS LIKE CHENNAI EXPRESS (2013) AND HAPPY NEW YEAR (2014). NOW THEY HAVE GIVEN THE BIGGEST HIT OF THEIR RESPECTIVE CAREERS IN PATHAAN. IT'S NO WONDER THEY GOT EMOTIONAL AND WAXED ELOQUENT ABOUT EACH OTHER AT THE PRESS MEET ORGANISED TO COMMEMORATE THE SUCCESS OF THEIR FILM.

10 FILMFARE MIDDLE EAST March 2023 HIGHLIGHTS
ALI FAZAL ALONG WITH GUNEET MONGA WAS SEEN AT THE PRESTIGIOUS OSCAR LUNCHEON THAT WAS ALSO ATTENDED BY TOM CRUISE, CATE BLANCHETT, STEVEN SPIELBERG, GUILLERMO DEL TORO, AMONGST OTHERS. THIS YEAR THE OSCARS HAVE A RECORD NUMBER OF FILMS FROM INDIA NOMINATED, INCLUDING SHAUNAK SEN'S ALL THAT BREATHES, RRR BEING NOMINATED FOR ORIGINAL SONG AND GUNEET MONGA'S THE ELEPHANT WHISPERERS DIRECTED BY KARTIKI GONSALVES. ALI WHO WAS IN LA AS PART OF HIS WORK COMMITMENTS JOINED THE TALENTED BUNCH AND EXTENDED HIS SUPPORT FOR THE INDIAN FILMS.
RRR in Naatu
RRR BEING NOMINATED FOR ORIGINAL SONG AND GUNEET MONGA'S THE ELEPHANT
Rasha Tandon to be launched by Abhishek Kapoor
Abhishek Kapoor, who is known for nding the best actors, has recently signed Rasha, Raveena Tandon's daughter, for his upcoming lm, which is slated to begin production this summer. Although the plot is still a secret, we have heard that the innovative director will introduce Rasha and Aman Devgn, Ajay Devgn's nephew. Ajay also appears in the movie in a brand-new avatar. All eyes are on Rasha as she awaits her big Bollywood debut. Aman is already being mentioned in the industry circles as a newcomer to watch out for.
RAVEENA TANDON LOVES THAT GOOD ROLES ARE BEING WRITTEN FOR WOMEN
Known for her diverse roles and power-packed performances, Raveena Tandon made her impressive debut on OTT with Aranyak in 2021. The actress believes that the digital space gives actors an opportunity to re ne their characters. "It is interesting to see the kind of roles that are written, and the experimentation that directors are doing with varied genres on OTT projects. I thought to explore this platform because it excited me to do something challenging, which under normal circumstances probably on a big ticket lm, I would not have been able to do," says Raveena, who recently shot for another web project titled Patna Shukla in Bhopal.
BENEFITS AND DOWNSIDES OF CHIN LIPOSUCTION

When it comes to liposuction, it tends to be the stomach, buttocks, and thighs that we most often think of as candidates for a good, fast, minimallyinvasive fat-fighting treatment. But, the chin is an equally needy area for the simple surgical procedure.
Benefits
If you are experiencing jowls and sagging tissue, you'll probably want to have those removed for a fast and noticeable improvement in your overall complexion and appearance. Chin liposuction can be done under local anesthesia and takes under an hour
Liposuction of the chin helps reduce the build-up of fat naturally with hormonal fluctuations and other physical changes. It is minimally invasive as no linear incisions are made. A special surgical cannula is inserted and used to suction out the fatty tissue safely.
Downsides
MEDIA OF
TAMANNAAH BHATIA JOINS THE CAST OF RAJNIKANTH'S JAILER RECENTLY, IT WAS CONFIRMED THAT TAMANNAAH HAS COME ON BOARD TO BE A PART RAJNIKANTH'S JAILOR. THE MAKERS TOOK TO SOCIAL MEDIA TO MAKE AN OFFICIAL ANNOUNCEMENT. THEY SHARED A PICTURE OF HERS FROM THE SETS. RAJNIKANTH WILL BE ESSAYING THE ROLE OF JAILER MUTHUVEL PANDIAN AND THE FILM INCLUDES OTHER STARS NAMELY PRIYANKA MOHAN, SHIVA RAJKUMAR, YOGI BABU, VASANTH RAVI, RAMYA KRISHNAN AND VINAYAKAN.
You'll need some time off for rest and recovery. While each patient reacts differently to the procedure, most should expect a downtime and recovery period of 3 to 5 days and be prepared to wear a chin strap potentially. Chin liposuction is excellent for fat reduction but not for skin laxity Liposuction of the chin removes fatty deposits from beneath the skin but doesn't significantly alter skin laxity, which may require a different type of treatment. Patients over the age of 60 may need additional skin tightening. After having liposuction, patients over about 60 may require another procedure to treat sagging skin to reach the cosmetic results they're after.
March 2023 FILMFARE MIDDLE EAST 11
DR. SANA SAJAN
Ask for your consultation now! Call us at 80085555 expert
Director of American Aesthetic Medical Center
advice
SELFIE TIME: Diana Penty,Akshay Kumar , director Raj Mehta,Nushrratt Bharuccha and Emraan Hashmi had a ball at the promotional event of their lm Sel ee
Princeof Hearts!
Guru Randhawa
Global pop star Guru Randhawa talks to Aakanksha NavalShetye about his Bollywood debut and also reveals why his passion for music will never take a backseat
12
March 2023
FILMFARE MIDDLE EAST
COVER STORY
Pop icon and global music star Guru Randhawa has been winning both - hearts and accolades with his chartbuster music. From 'High Rated Gabru' , 'Suit Suit' , 'Lagdi Lahore' , 'Ban Ja Rani' , 'Patola' ,
'Mehendi Wale Haath' to 'Naach Meri Rani' , 'Morni Banke' and 'Enni Soni' amongst several others - Reigning the Indie music scene with his Punjabi pop hits to ruling charts with his film songs, the singer and his music are a craze globally. Known to be rather shy and reticent off screen, his sizzling chemistry with costars in his super-hit music videos - right from Nora Fatehi to Shehnaaz Gill - has always been a talking point too. Ask him about it and the singer tells us that there're no secrets there. Now while the singer-songwriter-composer is set to make his Bollywood debut with the rom-com Kuch Khatta Ho Jaay, music will never take a backseat he tells us in this exclusive interview. Excerpts
You complete a decade in the music industry this year. How special is it for you?
Yes. I'm grateful for everything. God has been kind, and it's all a blessing! I'm thankful to my fans for their undivided support. Honestly, I've grown so much as an individual and as an artiste. Overall, it's been an enriching experience for me and very special too.
And now you are ready to make your debut in Bollywood with the rom-com Kuch Khattaa Ho Jaay?
Well, since the time I started my career as an independent artiste, I have acted in all of my music videos right from my first one. So, stepping into films felt like a natural progression in my artistic journey, and I'm excited for my fans to see a different side of me.
March 2023 FILMFARE MIDDLE EAST 13
How excited are you about it?
I'm quite excited and really looking forward to my new journey, and I hope it will entertain my fans just like my songs have done. When this project came into being, I felt confident that I'd be able to put in my hard work and effort after years of acting in music videos. It just felt like the right time and opportunity.
As an actor what genres are you looking at exploring?
I have just taken my first step into acting for films, and at this stage I would like to just explore more and not restrict myself to any particular genre. I have started with a lighthearted family rom-com Kuch Khattaa Ho Jaay. Let's see what comes along next.
What was the headspace like when facing the camera as an actor for your debut film?
I was excited to learn. I had started training in acting a few months before we started to shoot. Attending workshops, fitness routines and moreover I was happy that I got to learn from such
14 FILMFARE MIDDLE EAST March 2023 COVER STORY
Since the time I started my career as an independent artiste, I have acted in all of my music videos right from my first one. So, stepping into films felt like a natural progression in my artistic journey, and I'm excited for my fans to see a different side of me.
talented actors at the shoot.
Which process do you find more challenging, acting or writing songs? New things are challenging at first and then you start enjoying them. Learning anything new requires dedication and hard work. I take on these challenges as a learning process.
Will music take a backseat now that you ' ve turned actor?
Not at all! Music has been part of the journey since the beginning and will always be. I'm constantly working on new music and looking for lucrative collaborations.
Tell us about your journey; did you always want to be a singer or an actor?
Yes, indeed. As a kid, I used to perform in local religious gatherings and festivals. I always wanted to become a singer and would very fondly listen to other artistes as well. I went on to complete my studies but never left singing and writing. Post college, I decided to work on my own song that I wrote and my brother had saved some money from working in Canada. He helped me out to shoot and record my first music video. That's how it all started. Singing was something I always wanted to do. Acchi feeling thi, it's like whenever you try something new, it is thrilling and satisfying at the same time. It felt good to take that step and it also makes you realise that aur bhi hard work karna hai.
Was it a challenge
breaking out as a global pop star?
Nothing is a challenge when you are looking to learn and grow in life. I feel consistency and practice is key to face any challenges in life.
What has been the game-changer
for you? My music. Your chemistry with your coactors in your music videos has always been so amazing and always talked
about; what ' s the secret there?
I think I'm always open to learning new things and quite comfortable trying out different things. Tell us about your
March 2023 FILMFARE MIDDLE EAST 15
association with T-Series...
They are like family and we all work like a family. It feels I know them for the longest time and it's very easy to work with the entire team.
You have a huge female fan following. Any interesting anecdotes you can share?
There are many, actually. Fans' love is very varied, and they express it in the sweetest ways possible. It's overwhelming.
Who has been the strongest support in your life?
I would say it's my mom. She is someone I look up to since childhood and she has been the most supportive for all my decisions in life. I'm thankful to her for understanding me and accepting everything I did in life.
You have collaborated with several artistes; which ones have been truly memorable? Honestly, each of them is memorable.
What is the one piece of advice you would give to all aspiring artistes and singers?
Never give up. Always keep putting forward your best and eventually everything else falls in place.
The industry comes with a lot of pressure; how do you deal with it?
I don't take pressure as I don't compare. Pressure occurs when there is comparison with others.
How do you deal with the highs and lows?
Listening to music or watching a movie.
What ' s happening on the personal front?
All good! (Laughs)
And what ' re your upcoming projects?
Yes, we have a few projects in the pipeline. We'll soon be soon releasing videos of the songs from the album 'Man of the Moon'. Plus, we have some singles and movies in the pipeline.
take Qui
Favourite music artistes
Hans Zimmer, Gurdaas Mann, The Weekend
An actress you ' ve had a crush on Kareena Kapoor Khan
On a date, you would Dine
Your idea of romance is Love
One thing you can ' t do without Music and Phone
The best part of being Guru
Randhawa My music
If there ' s one thing you could change about yourself
Nothing
When not in the studio, you would be...
The same
One thing that no one knows about you
That still no one knows
The best compliment you ever got … Was for my music
16 FILMFARE MIDDLE EAST March 2023 COVER STORY
Singing was something I always wanted to do. Acchi feeling thi, it's like whenever you try something new, it is thrilling and satisfying at the same time. It felt good to take that step and it also makes you realise that aur bhi hard work karna hai.
March 2023 FILMFARE MIDDLE EAST 17
EEVERYTHING'S POSSIBLE
Costume designer Veera Kapur Ee loves to push her boundaries, notes Tanisha Bhattacharya
in the process. It keeps you interested. I do not want to do one kind of film, I want to do different things, things that keep your brain cells active. Which lm would you say has been the hardest for you in terms of sourcing and putting the looks together?
Sardar Udham. It was one of the toughest films because there were so many people, so much to do and so many locations. Almost everything was made. I wouldn't say tough, but I would say it was challenging.
of the most amazing things about an actor. Throughout the entire process, I never once heard him say, 'Oh I won't wear this'. He completely believed in Shoojit and my vision and whatever we created he was okay with. I think that itself makes such a big difference. When an actor makes things easier for you, the whole process is just positive and happier.
You've worked in diverse genres. Tell us your process of understanding eras, characters, and stories I put in a certain basic amount of research into all my films because I enjoy that part of referencing, looking at real people and looking at characters. My favourite genre is period
films because they give you a chance to go into the past and look at things for which you may not have too many images sometimes. I love creating and visualising something and taking it to the next level. Doing movies of different genres is what keeps you engaged
You've also won a Filmfare Award for it, how was your experience working with Vicky Kaushal? For me, a character is a character whether it is male or female. To be honest, the choices you have with a woman are more. Also when you are doing a period film like Sardar Udham, following a certain era. I am completely in a certain zone trying to capture the essence of that era as well as keep it real like ageing the suits, ageing the fabrics; to make it real so that people can connect with the person. Working with someone like Vicky was a dream come true. He completely surrenders to his character - that is one
From Piku to Sardar Udham, your association with Shoojit Sircar is quite wide ranging Yes. All the films where we've collaborated are different from one another.
you are
20 FILMFARE MIDDLE EAST March 2023 FASHION & BEAUTY
Ace costume designer Veera Kapur Ee has worked on the wardrobes for films like Piku, Pink, Hindi Medium, October, Bulbbul, Gulabo Sitabo, Sardar Udham, Jhund, Darlings, and Maharani. The latest film that has been the talk of the town is the Anvita Dutt directorial Qala. This was her second collaboration with Anvita Dutt and Triptii Dimri post Bulbbul. She won two Filmfare Awards consecutively for Gulabo Sitabo and for Sardar Udham. In an exclusive conversation, she talks about all things fashion and why marrying fashion to films gives her an inexplicable joy.
Sardar Udham
For example Gulabo Sitabo was different from Vicky Donor. This is what keeps us excited, passionate and in love with our jobs. I have been in this industry for 20 years. But I still feel like my learning has just begun. There is so much to learn and explore.
Qala has been hailed for its aesthetics. You have already worked with Triptii and Anvita earlier in Bulbbul; tell us about your association.
I have learned from Anvita. I have grown with her, to be honest. She is one of the most intelligent people I have ever met. She can visualise and has a great sense of costumes, fabrics and textures, even when she does art designs. Her knowledge is extensive, and she has a clear idea of what she wants. We do have similar tastes and we love talking about clothes even when we are not shooting together. We can talk about clothes for hours and hours. This bonding has helped me understand her better, understand her choices and deliver her visuals to her.
How did you go about crafting costumes for Triptii Dimri's character in Qala?
For me, the first step is to understand the director's vision because a film or a character is a director's baby. After understanding what Anvita wanted, we sat down and looked at pictures of that era. What was more important for us was that we went into certain areas, like hills. And she wanted to
use this dress called a Bakhu, which is worn in the northeastern states. So when we designed it in the winter, we chose beautiful tweed fabric. We used the colours of the mountains. We kept the deeper textures for the mountains. When Qala was a singer in Kolkata, we wanted to give her a traditional saree and we came up with an organza. Then we wanted to do only shades of grey for her as she matured. Each one of the sarees was made by hand. There is zardozi work done on every saree. We've woven a story around every saree. There is a depiction of the moth in the film. We have incorporated that in every saree of hers. As she grows, there is a smaller moth and a bigger moth. And then there is a deconstructed, broken moth in one of the sarees, which is one of my favourite patterns. So we have used the fabric, textures and colour to depict the story of her growth and her mental state.
How would you de ne the process of creating a wardrobe for an OTT series
compared to a featurelength lm?
Yes, there is a lot of difference and I have been learning that. In Maharani, you are dealing with several characters in 10 episodes of 45 minutes each. That's like doing three feature films. In a series, you have so many characters who are all important to the story and the narrative. So to design that, the time and the detailing is sometimes even more than a film because of the length and the duration. And how do you keep each character real in a show like Maharani? In Maharani season 1, she started in a village, she is a simple lady wearing synthetic simple georgette sarees with a floral print. Then she comes to the city where she is the minister's wife, how will she dress up? Then again the growth from colours, I love playing with colours. There is a lot more process in the series, it is time-consuming and more detailed processing than in a film.
After designing costumes for stars like Deepika Padukone, Alia Bhatt, Shefali Shah, and Huma Qureshi, what have you noticed about their distinct styles?
Everyone has a preference for colors and everyone has a type of print that they want to use. That is something I notice and learn with them. I have loved working with each one of these women,
especially Shefali, Alia, and Deepika. They are such talented people that they completely surrender to the characters. To me, that is the biggest achievement— when they give you creative freedom. For Alia's character in Darlings, where she plays a girl living in a chawl in Mumbai, we wanted to use colour and synthetic prints, the kind these women wear, so that these fabrics don't age that fast. They are more long-lasting for them. Alia has a distinct style when it comes to herself. But those aren't the kinds of things she would wear for a film. That is why I have never delved into the personal styling zone because I feel that is not my area. I enjoy building and creating characters. I like seeing them evolve on camera.
What are your opinions about how movie costumes inspire fashion trends?
People generally look up to the actors, the celebrities. Every young girl living in a small city wants to dress up like Deepika Padukone or Alia Bhatt. Bollywood is constantly trying to create something new. For example, I have so many people messaging me about Qala's sarees. A few of my friends have contacted the person who made those sarees for me. And people are loving those recreations. We are always trying to create something new in Bollywood. And when a senior actor or a beautiful actress is wearing it, it is perfect. 
March 2023
People generally look up to the actors, the celebrities. Every young girl living in a small city wants to dress up like Deepika Padukone or Alia Bhatt
I have been in this industry for 20 years. But I still feel like my learning has just begun There is so much to learn and explore
Gulabo Sitabo Bulbbul
Qala Maharani
My favourite genre is period films because they give you a chance to go into the past and look at things for which you may not have too many images sometimes
Qala
The Power Paradigm New
The new power dressing is all about a modern and more relaxed approach to professional attire that still exudes confidence, authority, and style. Here are some tips to achieve the new power dressing look
The New Power Suit
This bold velvet suit makes for a power statement at your work place. It also makes for that chic effect at power dinners. Go all out with this one!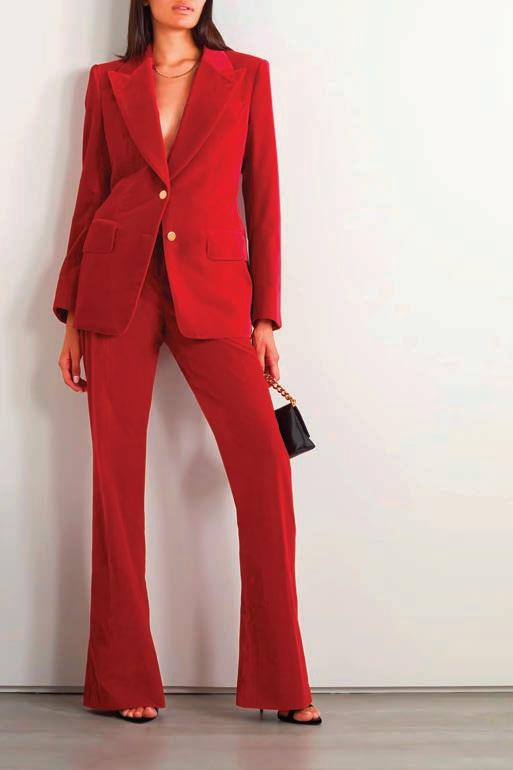 22 FILMFARE MIDDLE EAST March 2023 FASHION
TOM FORD
Wrap Dress
The Classic Pinstripe
Handcrafted metallic tweed ensemble
Add that touch of sophistication and channel your inner confidence with this ensemble. Pair it with high boots and walk in to see heads turn
March 2023 FILMFARE MIDDLE EAST 23
your
Add that feminine touch to
power dressing with this short satin dress. This one's a classic that you can never go wrong with! Add a timeless appeal to your workplace wardrobe
Rebecca Vallance
Ralph Lauren
ZARA
COMPILED BY - AMIT PANCHAL
Celebrating the Unstoppable
WOMAN – A SIMPLE WORD, YET ONE THAT ENCOMPASSES THE UNIVERSE! FIERCE AS FIRE, CALM AS EARTH, STRONG AS WIND, RESILIENT AS WATER, LOVING AS NATURE… A WOMAN IN ALL HER FORMS AND ROLES EMBODIES THE TRUE SPIRIT OF LOVE, BUT ALSO STANDS FOR GRIT AND GRACE AND AN UNDERLYING INNATE STRENGTH THAT MAKES HER A POWER-BEARER IN HERSELF. SHE COULD BE A MOTHER, A DAUGHTER, A SISTER, A WIFE, A FRIEND, A LEADER, A TEACHER… THERE'S NO DEFINING HER POWER OR SETTING BOUNDARIES TO HER POTENTIAL! INSPIRING IN EVERY ROLE, SHE'S UNSTOPPABLE… TODAY MORE THAN EVER BEFORE! AND AS WE CELEBRATE HER, WE ALSO CELEBRATE THOSE WHO STAND BESIDE HER IN THE PURSUIT OF HER DREAMS OVERCOMING ALL CHALLENGES TO BREAK THAT GLASS CEILING! TURN ON THE PAGES AS WE CELEBRATE SOME OF THESE WOMEN AND THEIR SUCCESS STORIES
24 FILMFARE MIDDLE EAST March 2023 WOMEN EMPOWERMENT
AAKANKSHA NAVAL-SHETYE
Happy International Women's Day!
You!
With and Gritrace!
Yami Gautam Dhar
Ever since Yami Gautam Dhar made an impressive debut in Bollywood with Vicky Donor, the actress has been delivering one power-packed performance after another, proving her mettle as an actress in the past decade. From Uri: The Surgical Strike to Bala to Dasvi, A Thursday and now Lost, Yami has been carving her own path with substantial roles that have been garnering her much acclaim. And while the actress admits that it did take time to have the kind of roles that she always aspired to do, come her way, the wait has been worth it and also reveals how her family's support was all the strength she needed. There's been no looking back for the actress since then and as we catch up with the stunning young star for an exclusive interview, she also talks about the importance of women-driven content and why the term women-centric should be the norm rather than the exception. Excerpts.
March 2023 FILMFARE MIDDLE EAST 25
POWER-HOUSE PERFORMER YAMI GAUTAM DHAR IN A CANDID CONVERSATION WITH AAKANKSHA NAVAL-SHETYE TALKS ABOUT CARVING HER OWN PATH, THE SHIFT IN HER JOURNEY'S NARRATIVE POST 2019 AND ALSO SHARES A BEAUTIFUL MESSAGE FOR WOMEN!
You ended 2022 on an amazing note with Dasvi, and A Thursday and this year has already begun on a successful note with Lost on Zee5 Global...
God's been really kind. These years are something that I'm sure I'll look back at very fondly as far as work is concerned.
You have been very selective about your work over the years…
No, I think in the past, like post Vicky Donor, there was a phase; now I say it with a good laugh as it's easier now to say it. But back then I was looking for scripts, I was looking for work and films and now I'm looking for good work and good films. Not that I didn't have the intention back then. But then you choose whatever is best from the opportunities you're given at the point of time.
There has been a shift post 2019…
Yes, absolutely! 2019 onwards, especially post URI (Uri: The Surgical Strike) and Bala, they've been very pivotal years for me professionally because I finally got the platforms to actually give voice to my choices and the kind of films that I wanted to associate myself with.
And Lost is clearly an addition to that, so what drew you to it the most?
Yes, Lost is a very important part of that whole conversation and that whole narrative that
I'm trying to build for myself. I thought the film is very substantial, and is trying to say something really important in today's time. At the same time, it has the potential to be a good watch. Because at the end of the day it's not just about me, it's about what the audience wants. And I was very sure that though Lost is not your song and dance or a thriller, like A Thursday, it'll find its audience. And I'm glad that it has.
One of the talking points has always been that when an actress is extremely pretty, she gets stereotyped into certain roles. Is it more challenging to draw attention to your talent as an actor than just be a beautiful face on camera?
See the stereotype could be in any way. And it used to
always bother me, obviously, because I was like I'm here to perform, to act. How I am in real life or what my personality is, I don't think that has got anything to do with the potential I hold as an actor. The potential I hold was in a very subtle, yet in a very substantial way portrayed in Vicky Donor - my first Hindi film. But there was always a 'but'! The audience has always been very kind to me, but it's the people who have to give you that work, the decisionmakers who ought to tap that talent further in an actor. And there is a point where you feel that - you know when your destiny is not in your control, it's just not in your hands. The decision is literally in somebody else's hands and how do you tell them what you are here to do? And then I realized, it
Now we have to strive towards excellence and it's not just about filling the calendar or being a part of a film which is being led by a female actor. It's about the character, it's about the actor. I think very soon the term women-centric will also go away. Because it's the characters that are driving irrespective of the gender or dynamics of stardom.
takes time and it takes time for everybody. Whether you get a success with your first film or not but that journey, that each one of us will have to go through. Understand what you want to do and even more what you don't want to do. So, I've done out and out song-dance films also and while I'm grateful to get this opportunity, because it's still work at the end of the day, I knew that I came here to do something different. In your head you're always the biggest hero, your own hero. Maybe you're just somewhere a dot in that entire system. But in your head, you are 'the best' and you wait and watch for that role that will get that stamp of approval as an actor.
But it's great to have that confidence...
Yes and that confidence should never be overstepped into overconfidence and you also have to be realistic about your choices. So that's why for me 2019 becomes VERY important because that was the time where I had to shift gears and actually look for those parts specifically which give me characters. Starting with URI and especially Bala. The characters gave me a whole new array of
26 FILMFARE MIDDLE EAST March 2023 WOMEN EMPOWERMENT
opportunities. Of course, now I have A Thursday and all these films… but I needed that character rather than be associated with a certain name or banner. I need to do what I came here for which was to perform and act. Look for good scripts. That's how I got my first film. And that understanding of what a good script is or at least the potential that it holds or how good the character is, that had to be re-channelized. It may take time, but if you're consistent with certain kind of choices then it's a different lens altogether that people are seeing you with. So, I think consistency and the ability to sustain is the key here.
It must not have been easy because you reject a lot more films than you say a yes to. During that period, what has been your biggest strength?
My family. I've always believed in the strength of my emotional system which is my family. And I don't look left-right, I don't need friends. I don't need anyone. They are my best friends, they are my confidante, my biggest critics and my biggest cheerleaders and everything. As human beings, we all need that emotional support. That is where I kind of found my strength back again. I remember those years during 2013-14-15, I used to be very scared when asked 'you're so selective about your work?' and I was like yes, but inside I wanted to say 'but I don't have the kind of roles I want to do. I'm not getting the kind of work that I want to do.' So now of course it's more comfortable to look back but back then I used to be scared from inside. I didn't know how to answer those questions. You're so vulnerable and you're also trying to find your place. But that's fine too, as long as it's your own journey and you find your voice, that's more important. And you find it with respect and grace. That's very important for me. Being who you are,
not suddenly becoming just somebody who you're not. I don't think that should ever change. I'm still that person who after finishing my day of work, look forward to going home. I don't want to be anywhere else, but home and with my family.
Do you think there are far better characters being written for women, especially post the advent of OTT where there has been a phenomenal rise in women-led content? Is there a preference you have?
As an actor I would never want that division between OTT and theatres even though there is. As an actor, I would want to be part of films and do those characters which could be aired anywhere. Big screens or OTT. That's the producer's prerogative with the math and economics. As an actor I don't think I would want to see it like. But having said that, yes post OTT there's a huge array for opportunities now not just for women but everyone! Now we have to strive towards excellence and it's not just about filling the calendar or being a part of a film which is being led by a female actor. It's about the character, it's about the actor. I think very soon the term women-centric will also go away. Because it's the characters that are driving irrespective of the gender or dynamics of stardom. There was a Mother India back then also. You've seen some really successful films with Tabu, Vidya (Balan), with Kangana (Ranaut), Priyanka (Chopra), with so many other actresses who've held the films on their shoulders and they were some really good films also. But now that's not enough. There need to be good scripts consistently and not a one off. And I'm sure it's happening. I feel like the change is happening. The audience doesn't differentiate. Matlab humein film se hai to film acchi lagni chahiye aur performance acchi honi chahiye. These conversations don't matter to them and they are concerned with the film. So that is what our priority should be. Film should work, then all those things would follow.
Dear Women!
God built us very strong. The power, the literal meaning of what 'Nari Shakti' has, it's so powerful. And just the realization in itself should be enough to make us feel empowered. And the day, we women, we start celebrating each other's success, each other's work it will be an even better world. It's we who need to hold hands. It's not about attacking the other gender. It's about we realizing and making way for other women in whatever way we can. And holding hands and supporting and painting a better world. You and I have a mic, we are aware, we talk about so many things, but there're so many places jahan par ye mic nahin hai. At the grassroot level. What can they do? When I go back to Himachal and I see these women, so hardworking. So, homemaker or working professionals… Nobody's less. Also we just have this one life. Agar aapke dil mein kuch hai that this is something you want to do, age is not a barrier. Do something for yourself. It's not about being selfish. Aap hain to sab kuch hai. So, I think, let's make way for women. Let's support each other and make this place better. Like even here, I feel it's our responsibility to make it better than when we had joined the industry which was not really long ago but are we doing something to make it better. At least when the dialogue starts, the conversation or that awareness starts, that's the beginning of a change and I see that happening.
March 2023 FILMFARE MIDDLE EAST 27
Keeping Faith! the
ACTIVIST FILMMAKER AND PRODUCER ZENOFAR FATHIMA TALKS ABOUT THE GLOBAL SUCCESS OF HER META-SPIRITUAL SHORT AYAH, ANNOUNCES HER RAMADAN PROJECT - AYAT AND REVEALS THE OTHER PROJECTS IN THE PIPELINE
The concept of faith in an omniscient, higher power has proven time and time again to transcend boundaries of language, culture, and even religion. Ayah, in association with Firdaus Studio by AR Rahman, a metaspiritual short film which delves into the power of prayer in times of hardship using the three art forms of film, music and theater, has now bagged over 20 awards worldwide during its festival run.
The award-winning short, which is directed and conceived by activist filmmaker and producer Zenofar Fathima, as well as written and directed by Afraah Farhana, and composed by music composer and singer Hiral Viradia, has managed to bag accolades in categories such as Best Short Film, Best Musical Film, Best Actress, Best Director, and Best Screenplay, above others.
To add on to the list of To add on to the list of accolades, Ayah also received Best Cinematography, as well as Best Supporting Actor at the 7th year of the prestigious Emirates Short Film Festival (ESFF) on the 18th of February, 2023. The independent film festival, which is in partnership with Emirates Airlines and helmed by filmmaker and Emirates veteran Ron Awa, had recognised Ayah as "one of the best films to ever be received by ESFF".
28 FILMFARE MIDDLE EAST March 2023 WOMEN EMPOWERMENT
"Ayah is one of the best films we've received so far, with key scenes focusing on Dua (Arabic term for 'prayer') and why it is so important, especially this coming Ramadan," said Awa. "The Ayah film was widely praised for its portrayal of how broken families facing challenging times can utilize prayer to not only bring themselves closer as a family, but also closer to God."
Filmmakers Zenofar Fathima and Afraah Farhana were also awarded the Emerging Filmmaker Award, which aims to acknowledge up and coming filmmakers from around the world. "I am extremely pleased to have bagged awards across an array of categories in just a matter of six months, and am also very pleased to have attended ESFF and received the award in person," said director and producer Fathima.
"It's all onwards and upwards from here, and these wins definitely inspire me to achieve more and conceive even better films. I would like to thank team Ayah for making this project an overnight success." The Best Cinematography award was also well received by Ayah, being the film's first camera and lighting-related award.
"We are especially overjoyed to have been awarded Best Cinematography out of more than three hundred films worldwide, given that the unconventional theater- based composition required us as the directors to regularly design and manage the staging, blocking, lighting sequences and the general shot list of the film. A big thank you to our crew and actors who contributed towards the aesthetic of the production," said Afraah Farhana, writer and director. After completing its festival run, Ayah will be available to watch for the public on a to-be-announced public platform.
In the wake of the short film's global
success, Fathima is now in the conceptualisation phase for another Ramadan project, with the working title being Ayat: The Verses. "While this film is not directly related to Ayah, it is in the same vein in terms of spirituality," said Fathima. The film will be released in time for Ramadan 2023, and will delve into one's unique, individual relationship with God. The film will feature a touching score by a renowned entity, and aesthetic visuals by Zen Film Productions; the team attached to the project is yet to be announced to the public.
Fathima is also preparing to venture into unknown territory, stepping away from her comfort zone genre of social awareness with two projects of different scales and genres.
"The first is an OTT comedy series titled South Meets North, while the second is an escape room psychological thriller feature known as Specter: No Way Out," Fathima announced to the media at the 7th edition of ESFF. South Meets North, which stars Fathima and Parvez Kazi, well-known TikTok star and body-double of Bollywood powerhouse Salman Khan, will explore the tug of war that exists between North and South Indians in a series of episodes and seasons. On the other hand, Specter: No Way Out will see a group of individuals come vis-a-vis with death itself, when they visit an escape room to attend an unconventional audition for a horror film. Both South Meets North and Specter: No Way Out are currently in the pre-production phase, and are currently in talks for international distribution.
A key focal point of the two projects is the involvement of local and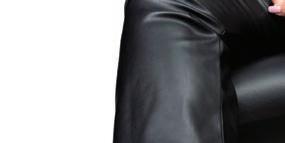 regional talent in both leading and supporting roles. "As a filmmaker and actor myself, I believe that the MENA region is home to many talented actors, many of whom haven't discovered their talents yet," said Fathima. "I hope to use my future films as an incubator for new talents who not only encompass talent, but also those who have potential and want to realize it with the help of a professional." Fathima's upcoming projects will also feature popular socialites, influencers and public figures in supporting roles.
Apart from Fathima's cinematic projects, she is also gearing up to star in music video "Tik Talk", by up and coming Dubai based singer Zak Zorro. Known for his versatile vocal abilities, Zorro dabbles in multiple genres from Pop, hip-hop and Rap to Sufi, Afro, Reggae and more. "I'm especially excited to be working on this project, especially because the song is not just any cool bop- it has a social message about the time we spend on social media whilst maintaining a groovy beat," Fathima explains.
FILMFARE MIDDLE EAST 2023 29 " "
As a filmmaker and actor myself, I believe that the MENA region is home to many talented actors, many of whom haven't discovered their talents yet.
Fashion Alish Apparel A Hope with
Alish Apparel made by women inmates is more than just clothing, it's a symbol of hope and second chances. Through their hard work and dedication, these women are given the opportunity to learn new skills, build confidence, and make a positive impact on their lives and the lives of others
30 FILMFARE MIDDLE EAST March 2023 WOMEN
EMPOWERMENT
Ms. Shabnam Kassam, Director of Danube Welfare Center
Photography
Dawood
Shaikh
Model Photography - Yasir Arafat
LOOKING...
FORWARD... BACK,
People call Radhika Apte the poster child of OTT.
We've seen so much of her on OTT that we've kind of forgotten that she started life as an actor in a film called Vaah! Life Ho Toh Aisi! (2005), where she shared screen space with Shahid Kapoor, Sanjay Dutt and Amrita Rao. In between she segued towards regional cinema, making waves with her roles in Tamil, Marathi, Telugu, Bengali, and English-language films. She's someone who loves her craft and is as gung-ho about doing an art house short film, as she's about doing a multi-starrer. The multi-talented actress has been married to British musician Benedict Taylor and shuttles between London and Mumbai with the ease of a Mumbai-Pune Deccan Queen commuter. Excerpts from a candid interview with the powerhouse performer who likes to say it like it is…
What made you say yes to Vikram Veda, considering it was touted as a Saif vs Hrithik actioner?
For me, it's Pushkar and Gayathri's film; it's not a Saif or a Hrithik film. I met the directors and I saw the original film as well. They're different from the people I've met so far. First of all, apart from their creative things,
I just don't know how they work together so well. They're married and they do absolutely everything together, which in itself is quite fascinating. They're good filmmakers. I appreciate their work. So for me, small or large is not important. Value is important for what I do. I recall having about six
IHAVEBEENLUCKYTOWORKED WITHSOMEGOODDIRECTORS. ANDTHEIRINSIGHTSHAVE ALWAYSHELPED.THEY'VE ALWAYSTRIEDTOTAKEMEOUT
OFMYCOMFORTZONE
March 2023 FILMFARE MIDDLE EAST 31
LOOKING
TANISHA BHATTACHARYA TALKS TO POLYGLOT ACTOR RADHIKA APTE
PHOTOGRAPHS: ERRIKOS ANDREOU/ GRAZIA
or seven days of proper shooting time for the few scenes I had. The way I'd approach the scenes and the way they wanted me to approach the scenes were different. There's always so much to learn. They wanted things done subtly and unassumingly, which was interesting for me. Saif and I have worked together on two other projects before this. But we never really had a lot of screen time or meaty scenes. Here we had a bit more to do together. I like him as an actor.
Do you think working with a diverse range of directors has helped you explore more layers as an actor?
At the end of the day, we are all the same. We are capable of doing things that we think we are not capable of. To flesh out the character properly, make it real, you need not just the director but also the writer. Scripts are so important. Also, the co-actors. To bring a character to life, you need a lot of elements, and it takes a team effort. It depends on what everyone is bringing in and adding to your performance. I have been lucky to have worked with some good directors. And their insights have always helped. They've always tried to take me out of my comfort zone and challenge me with different things.
How meticulous are you when it comes to preparing for your roles?
It depends on the project.
For example, for Vikram Vedha, I didn't prepare much because there was a film to watch and the directors had their thoughts. And most things happened on the set. We rehearsed, we improvised and we figured out how to do it on the set. Whereas for Monica, O My Darling we did a couple of hours of rehearsal each day, just me and director Vasan Bala. Because it was a crazy character. Initially, we had discussed that we would have a heavy South Indian accent. So we met a coach and we did that for a day. When I came on set, Vasan told me to throw everything out of the window and say just the English words in the South Indian accent. But for the rest, he wanted proper Hindi. If you take a Phobia or a Parched, there is a lot of preparation. But if you take Andhadhun, there is no preparation. It depends on the roles that you're playing and what they require.
You got an Emmy nomination for your performance in Lust Stories. How important do you think these validations are for an actor?
It's never a bad thing to receive a compliment or validation. It was quite a shock to me because I didn't know they had even submitted it. Some years ago, at Tribeca, I won the Best Actress trophy for the anthology film Madly. When you go there and you meet the other actors, they're so incredible. It's great to be
appreciated and validated. Having said that, you need to know it's also a matter of luck. And it's also a matter of so many other things. So you can't take it so seriously.
Are you picky with your scripts, or do you just go with your gut feeling?
There are times when I'm picky. There are times when you just have to work. You take whatever you have and go with it. For the last five or six years, I've been picky with what I do, especially the last two years after COVID. I've been actively saying no to a lot of work
32 FILMFARE MIDDLE EAST March 2023 WOMEN EMPOWERMENT
I CONSIDER THE SUGGESTIONS OF A FEW PEOPLE. MY PARTNER IS ONE OF THEM. HE DOESN'T NECESSARILY WATCH EVERYTHING I DO. BUT I DO TAKE HIS INPUT ON MANY THINGS, INCLUDING MAKING CHOICES AND DECISIONS
in the last two years. I don't know if it's a good idea or a bad one. But I'm a bit tired of doing projects that my heart doesn't feel entirely inspired by. I want to do something that I can't wait to get up and do, rather than, you know, "Oh my God, I can't believe I have to go to work tomorrow." I don't want to do that anymore.
Do you feel anxious about being extra choosy or not doing enough projects?
There are pangs and waves, right? It comes and goes. There are times when I feel a bit insecure and say, "I live so far away, maybe I need to be here more." But actually, I like to be away. I like to stay away from it because I think it's a bubble that is not real. It just feels insecure and quite anxiety driven but it is not real. So I like to be away from it. I do feel anxious sometimes but then who doesn't? Anyone who does freelance work feels this way. That's just the nature of freelance work.
How do you juggle your work life and personal life between Mumbai and London? Does your husband critique your work?
I consider the suggestions of a few people. My partner is one of them. He doesn't necessarily watch everything I do. But I do take his input on many things, including making choices and decisions. There are some people in the industry whom I do ask for their opinion. And I take any feedback seriously, as long as it's constructive. I don't discard it just because it's negative. Sometimes, on the surface, criticism, or any feedback can sound a bit jarring. But if you look deeper, there's always something to take from it.
How refreshing is it to be away from this whole Mumbai frenzy? Do you feel like the celebrity you are in London, just as you would feel in Mumbai?
I don't feel it in either place, to be honest. I probably get more recognition in London than in Mumbai. Mumbaikars are used to seeing people around. Here I get recognised quite a bit,
which I don't enjoy. I appreciate it no doubt. I like to have my personal space. Mumbai has a much faster pace for me compared to London just because there's a lot of work, and I quite enjoy that. When I come to Mumbai, it's always crazy. I'm always restless and there are 1000 things that I do in one day. In London, it's a bit more routine. I have to clean, cook, do groceries and do other stuff.
How has your experience with your fans been?
Normally, I just say thank you. I'm not into giving selfies. I'm not into all of that only because I think it will become quite a thing. If you are having dinner with your friend and five people come asking for selfies, then that dinner has lost its value. And what usually happens is that if one person takes a selfie, the other people watching may not recognise you and want a selfie too. I don't take photographs of myself. I find it difficult and struggle with it a lot.
Looking back at your journey, what are the things you've enjoyed?
I've just been fortunate to meet so many people. I think one thing that the film industry requires is that you travel a lot. On every project, you meet different people. It's one of the few industries where there's never a shortage of inspiration, with so many incredibly talented and creative people around. The ideas they come up with, as well as people's perseverance and passion, always astound you. This field has made me travel a lot, so I've seen too many places. You don't just visit like a tourist; you stay there, you work there, you get to know the locals and you get to experience the place a little bit differently. All these things are a bonus to the actual work that we all enjoy and do. This is my biggest takeaway from the profession. n
March 2023 FILMFARE MIDDLE EAST 33
THIS FIELD HAS MADE ME TRAVEL A LOT, SO I'VE SEEN TOO MANY PLACES, AND YOU DON'T JUST VISIT LIKE A TOURIST; YOU STAY THERE, YOU WORK THERE, YOU GET TO KNOW THE LOCALS, AND YOU GET TO EXPERIENCE THE PLACE A LITTLE BIT DIFFERENTLY
You've juggled several careers, can you tell us about them? As a child what did you dream of becoming when you grew up?
I have worked in the Police Department in Abu Dhabi, I've done modeling and much more. I have always wanted to get into a profession related to the sports field, and what most
Soaring High
A woman of many different facets, Bushra Mahdi has not only worked with the Abu Dhabi police department, but is also an influencer, a model, and the Founder of Red Films Limited. The stunning young entrepreneur now hopes to make her endeavor into a global agency for entertainment, she tells Aakanksha Naval-Shetye in an exclusive interview. She also talks about bridging the gap between Bollywood, Hollywood and the Middle East through this venture
34 FILMFARE MIDDLE EAST March 2023 WOMEN EMPOWERMENT
Bushra Mahdi
" "
There are struggles in every industry you are in and there's no such thing as men or women, at least I don't take it that way. You have to struggle in the beginning and it's on you how determined you are to change it for yourself.
PHOTOGRAPHY - DABBOO RATNANI
people don't know is I recently finished my PhD in Business Administration.
Which profile do you find to be the most challenging?
Definitely being an entrepreneur is the most challenging, as you are responsible for your business and everyone associated with it. You always have this pressure to make the most of it. Tell us more about Red Films and what's the vision ahead?
We've been actively working in Dubai, Abu Dhabi, Riyadh and India. My vision is to make Red Films a global agency for entertainment.
You share very close ties with Bollywood and are closely associated with several top stars in the past years… Who would you say are your absolute favourites?
It's a tough one to answer as everyone I've had a chance to work with have been amazing, they are wonderful people. I can't choose one but if I have to take a name it's Salman (Khan) as he is a great human being.
What are you working on lately? Can we know more about something that's coming up?
As I mentioned earlier that I want to expand Red Films globally, we are actually working on some Hollywood Shows. That's all I can say at this moment.
How important is fitness to you?
Fitness is a key part of my life and I make sure to give one hour to fitness no matter how busy my schedule is.
What are your other passions – fashion, style, travel, blogging… I absolutely love reading… I read a lot.
I used to play a lot of Tennis and Basketball as I wanted to be a sports woman and I love fashion.
You have been trained in martial arts, how important do you think is learning selfdefense for women?
We live in a society which is very safe for women. Yet, everyone should learn it. Women and men, both I must add.
What've been the biggest challenges you've faced along the journey?
Mr. Bachchan (Amitabh Bachchan) told me that every day is a challenge. Every day we should challenge to be better than what we were yesterday and it stayed with me. Other challenges would be to meet the expectations of all the stars and juggling time management.
What do you draw your strength from and who do you look up to?
Firstly I draw my strength from my faith in Allah. I was brought up in a religious way and then my mom. She's my core strength and I'm her biggest fan. She raised me to be a strong woman and whatever I am is because of her. The second person would definitely be HH Sheikh Mohammed Bin Zayed Al Nahyan, as I grew up in Abu Dhabi... I've read all his books and he's been an inspiration for me for as long as I remember.
What's the one advice you'd like to give to women across?
I'd say to complete your education first as a lot of young women aspire to be models, actresses and follow their passion but education is equally important. It empowers you in many ways. Follow your passion but complete your education first.
March 2023 FILMFARE MIDDLE EAST 35
"
"
Mr. Amitabh Bachchan told me that every day is a challenge.
Every day we should challenge to be better than what we were yesterday and it stayed with me.
Bushra Mahdi with Amitabh Bachchan, (Above left) with Salman Khan and (Left) with Akon
EMPOWERMENT
In a LeagueOwn!
of her
Dr. Sana Sajan
DIRECTOR OF AMERICAN AESTHETIC MEDICAL CENTER, DR SANA SAJAN TALKS TO AAKANKSHA NAVAL-SHETYE ABOUT HER VISION AS A PROFESSIONAL, HER PASSIONS, PHILANTHROPIC PURSUITS, JUGGLING VARIOUS ROLES WITH ELAN, AND REVEALS HER MOTIVATION BEHIND IT ALL
Is there something Dr Sana Sajan can't do! That does look improbable! From being a respected leading professional in the health and cosmetic industry and being a dynamic leader, to being a renowned artiste and even juggling multiple roles on the home-front –as a loving wife, a handson mum, a doting daughter and daughterin-law, an endearing friend and sister - while also pursuing her varied passions for philanthropy, art, fitness and even equestrian ones, she's all this and more rolled into one. But the one thing that's most striking about her radiant personality is her encouraging and positive attitude that she lives her life by. It's all about efficient time management and recognizing your strengths, she says. And as we catch up with Dr Sana for an exclusive interview, she also tells us about her inspirations and biggest life lessons
36
March
WOMEN
FILMFARE MIDDLE EAST
2023
PHOTOGRAPHY - YASIR ARAFAT
As a leading name in skin, health care and cosmetic treatments what's been your vision for American Aesthetic Medical Center?
American Aesthetic Medical Center is a center for aesthetic transformation for both men and women and we take pride in being a beautiful brand in that space. We have recently expanded and have added multiple doctors onboard. We are aiming to expand further and branch out into UAE and the GCC.
You are a thorough professional, a philanthropist, an artist, a hands on mother, a supportive wife, loving daughter… and so much more and you juggle all these multiple roles with great elan both professionally and on the personal front and make it look easier than it is, so what's the secret there? Thank you so much for these wonderful words, but I believe that every woman is a wonder woman and every woman is capable of multitasking and doing a lot of things at the same time. My ideology is very simple - you get 24 hours in a day - make the most of it! Besides, you know, it's important to prioritize and the most important tool is time management and if you master that I think you're a champ.
You also pursue multiple passions – equestrian, you paint, tell us more about them?
Yes, definitely horses are right among the top on the list of passions, and with this love and passion for horses and horse-riding, I entered into their world and there has been no looking back. My team and I, we have close to 20 horses that are thoroughbreds and they are wonderful beings. It is just fabulous to be around them. Besides this, my dad also has a big farm house in India, so we are also in plans to start an equestrian stud farm over there with a specialized breed of horses which are available only in India. Besides, my love for horse-
riding, I have had a parallel career as an artiste since I was a little kid. I was always into arts and painting following in my mother's footsteps. And while I was studying, I started selling my paintings and donating that money to the needy, and this just grew with time and I started getting more involved in philanthropic activities, and for me, art and philanthropy have been going hand-in-hand. I have been supporting children with special needs and also working towards spreading awareness about Thalassemia in the region with the help of art. I come from a family of literature, laureates, artistes and doctors and I think I'm just a perfect blend of all of those and now I'm married into a business family so that brings it to the forefront. I'm just blessed, what can I say!
You are quite a fashionista too!
I'm not sure if I would call myself a fashionista, because fashion is something which I find changes very frequently and real quick. And it's very hard to keep pace with that for me. I am definitely a believer of signature styling, where I would say my style is classic and chic! Yes, it is fun sometimes to pick up some pieces here in there from some good designers and let them make you look good (laughs).
Your journey into fitness has also been quite inspiring for new moms... Can you tell us about the fit and fab you! So the best part about fitness is that it is not a destination and we are all work in progress. I've been born in a family where we had good physical structures, and we were all athletes and fit people. But I did not take that for granted, and I was always into fitness. After I got married and had my first baby, unfortunately I had a condition called diastasis recti, in which your stomach muscles are very loose and they do not come together postpartum. Once I gave birth, my stomach did not go back
into its place, which was very shocking for me, but that did not affect my confidence at all, because I know that your inner strength is most important as an asset, and I started my journey back again into fitness. Meanwhile, planning onto the second and the third baby while eating right and working out. Now that our family planning is complete and we have a full family, I am very happy that my journey is ongoing in fitness where I work out six days a week or sometimes seven days, I do yoga every day and I make sure that I drink the right amount of water and have the right amount of sleep. Specially, I try to go to bed at the same time every day and wake up the same time. Besides this, it is important to take your multivitamins and have the right balanced diet. While doing all of this, it is most important to keep your mind serene. Strike a spiritual balance, meet your friends stay with your family members. Justify your time at work so that your circle is complete. It sounds very hectic, but believe me, it's not hectic. If you are smart, and you can do proper time management all of these things fit in very well and very easily and still, you have space to accommodate more in life.
What has been the greatest motivation through all your Achievements?
So, the other day my younger brother asked me a similar question that why do you work so hard and how do you do it and where do you find this motivation from? For me, the idea of achievement, what motivates me every day is that when I wake up, I give myself small tasks. When even those little tasks are
I LOVE BEING A WOMAN!
IT'S BEAUTIFUL!
I AM STRONG, I AM DEPENDABLE, I AM SOFT, I AM CARING, I AM FIERCE, I AM LOVING, I AM A MOTHER, A WIFE, A SISTER, A DAUGHTER, A LEADER… I AM SHAKTI! AND THAT'S WHAT A WOMAN IS!
March 2023 FILMFARE MIDDLE EAST 37
accomplished, I feel very proud of myself and even those small wins every time, make my day. I feel more strong, positive and powerful and those collected over days, over weeks or months and over years, they look like a big story to tell! So in simple words, I would say that my motivation comes from setting targets and achieving them be it small or big.
Who have been the biggest influences and inspirations in your life?
I would definitely say that if I am anything today, I am because of my parents and the bloodline that I carry and I feel really proud and thankful at the same time.
Since I was a child, I have always had heroes. I remember when I was younger I used to really look up to Mother Theresa, and while growing up, I started looking up to Priyanka Chopra, and I really admire how she has achieved what she has achieved and right now at the moment, I definitely look up to HH Sheikh Mohammed bin Rashid Al Maktoum, as a leader, and as a hero also HH Sheikh Mohammed bin Zayed Al Nahyan, where he's leading the nation with his vision, and I have two heroes in my own home, which is Rizwan Sajan (father-in-law and FounderChairman of Danube Group) and Adel Sajan (husband and Managing Director of Danube Group). They are real life heroes for me because I live with them and I know them inside out and they have always been inspiring me since the day I met them with small and big actions and we all know actions speak louder than words, and they have been leading by example.
When the going gets tough, you…
I keep going… And I find an easier way, or a solution to make the tough more fun!
Where do you draw your strength from?
Do you know, since I was very young, people used to tell me that you are very positive and radiant. And I used to hear this on a repeated note from many people. I remember that two things given to me by my family very clearly. Number one: My father always used to tell me, 'Sana you should always
I HAVE TWO THINGS TO SAY TO WOMEN: ONE IS A RECOMMENDATION THAT ALWAYS HAVE A BUCKET LIST. SECOND IS THAT WE MUST LIVE A LIFE WHERE WE DON'T COUNT OUR RICHES BY THE MONEY WE HAVE EARNED, BUT WE COUNT OUR RICHES BY THE NUMBER OF SOULS WE HAVE STIRRED.
smile, smiles win hearts' and second: I remember I was 11 and in a deep conversation with my uncle, and I asked, 'Abbajani, why do I have these big thoughts that I want to change the world and make this world a better place?' He responded, 'Sana you were not born a cow or a buffalo, you were born to be you and this is who you are. You were born to do good things and great things, so keep on thinking and never say that this is wrong.'
Women often tend to ignore their own needs and even their own health as they prioritize their families above all else, what would be your advice to them?
This is very true. I think this goes with the instinct of being a woman or a mother, where we are such givers that we keep giving back to people, giving more love to people, giving more love to our family, working hard day in and day out tirelessly. But somehow, in this whole race, we happen to put ourselves last, forget last, we somehow put ourselves in the attics (laughs), which is wrong.
I would just give an example of the safety instructions given in airplanes - They always say in case of emergency, when the oxygen masks will fall, first put your own mask, then help anyone else. This is a very big example where you need to put your own mask even if you have children around you, you need to put your own mask first and then help the people around you, because this is the way you will be stronger and more capable of doing better work.
Besides, when we keep giving all our lives and keep our own selves as our last priority, we happen to stop enjoying the whole process of even giving! So unless, you also take care of yourself and prioritize yourself as well, you will somewhere end up bitter.
You are always inspiring and motivating others to do better, where does that positivity for life come from?
I think positivity is a very commonly used word, but not so commonly implemented by people. Where does my positivity come from? I've practiced it as yoga every day. I make sure that if there is any
situation which is turning into negative, I actively search for a trace of positivity in that situation and try to make the best out of it. Being positive, strong and a solution finder is the preferable trait for me in life, because that somehow makes my life easier and keeps me happy. And as we say, if I am happy, the whole world around me will be happy. My whole family is sitting on my shoulders, and I have to take care of them and if I'm not happy, how will I make them happy
As a mother of two sons and a daughter – what would your advice be for them when it comes to worldly matters? It is always easy to give advice, but harder when you are in their shoes (Laughs). I would definitely use the mantra of patience, evolution, and understanding! We will definitely come across difficulties, but it's essential to keep your head on your shoulders and find a solution. Either resolve it or evolve with it!
What's been the best lesson you've learnt so far or an advice that you hold most dear?
The best lesson I've learnt from childhood is from my uncle, Dr Bedar: That never cease to believe you were born to be great and then keep working towards it.
What does women empowerment mean to you?
Women Empowerment is multi-faceted, I believe when a woman is well respected, and is capable of doing whatever she wants to do with her own free will that is an empowered woman. A lot of times, people confuse Women Empowerment with feminism. I must say that these are two different, big entities, and we must keep them segregated. UAE as a country is big on Women Empowerment, and I am very proud that I am living in this nation which empowers women and makes way for them.
38 FILMFARE MIDDLE EAST March 2023 WOMEN EMPOWERMENT
Celebrating Yash Chopra
The legend and his legacy!
DIRECTOR OF THE ROMANTICS, SMRITI MUNDHRA IN AN EXCLUSIVE INTERVIEW WITH AAKANKSHA NAVAL-SHETYE TALKS ABOUT THE EXCITEMENT AND CHALLENGES OF ENCOMPASSING THE JOURNEY OF THE LATE FILMMAKER YASH CHOPRA AND TALKING TO MORE THAN 35 STARS FOR HER DOCU-SERIES
To encompass the legend and the legacy of late filmmaker Yash Chopra and his Yash Raj Studios in a four part docu-series is no mean feat, but LAbased documentary filmmaker Smriti Mundhra has achieved it with aplomb in The Romantics. Having been nominated for the Academy Award for Best Documentary Short Subject in 2020 for her film St Louis Superman, Smriti has also been the Executive Producer and Creator of Netflix Original reality-TV series, Indian Matchmaking. With her new series The Romantics, the filmmaker, while celebrating the journey of a cinematic great also touches upon issues like nepotism, and reflects on the changing society and economics that largely drove the themes and dictated the ideas of cinema in the many decades. From featuring late actor Rishi Kapoor's last interview to having superstars Amitabh Bachchan and Shah Rukh Khan share their experience and equation with Yash Chopra, what's really been a deal breaker though was getting the reticent Aditya Chopra give a detailed interview talking about his father and sharing his vision ahead. Sprinkled with interesting anecdotes by filmmakers and actors, the docu-series has hit home with cinema fans across, also for the nostalgia it creates. And in an exclusive interview, director Smriti Mundhra talks about bringing it all together, shares the experience that she holds closest to her heart and reveals the lessons imbibed from the late filmmaker's journey! Excerpts
March 2023 FILMFARE MIDDLE EAST 39
Smriti Mundhra
What was your headspace like when you first took on the docuseries?
My headspace was definitely a little all around. I, of course was very excited and eager to tell the story but also recognized that the stakes were really high; you know we're making the series about one of the most beloved filmmakers in the world and certainly from Hindi cinema and on a topic that is so personal to so many which is the movies. There are many ways that the whole process could have gone wrong. So it's a relief now to see that people have appreciated the end result.
How was the experience delving into such a treasure trove of anecdotes, any specific one that really had a more personal bearing?
Probably the time that I got to spend with Rishi Kapoor when I interviewed him, will always stay with me. You know it was his last interview, his final interview before his death which was just a month later after we filmed that interview. And I was so grateful that
not only did I get to do an interview with him but that he was so generous of his time and had so much to say and share. So that definitely was memorable.
How did you manage to convince Aditya Chopra to face the camera? It was a long process trying to convince him to do that. That was definitely sort of a non-started when we first started this project. But I think ultimately, with Aditya, once I could demonstrate to him how vital his perspective was creatively for this project and in telling the definitive story of his father and his father's legacy; that I think is what got him to agree.
As a filmmaker what's been the biggest takeaway for you?
The biggest takeaway for me has just been reconnecting with the reason we do this. The reason - which is because we love movies, and we love making movies for the audience. We love being in the audience watching movies and I think the process of making the film or this series really helped me reconnect with that aspect of just being a fan.
Does it somewhere inspire you to direct your first feature film? Would it be in a romantic
genre?
That's a great question. I don't know. I definitely want to do fiction films someday. And yes maybe, romance is one of my favourite genres of film. Maybe I would do that.
What was the most exciting part of directing this docuseries?
The most exciting was definitely being able to interview all these legendary people of the industry over across multiple generations. Or really get them to open up about their perspective on the industry, their love of cinema and the role that they have played in the weaving the history of Hindi cinema. That was definitely the most exciting.
Being based out of Los Angeles, do you have a different perspective of the Indian Cinema, especially YRF films? And did that undergo any change?
Yeah, I think as an NRI, for one, Hindi films was so important to us in a different way because it was really the thing that helped us stay connected to our roots. Especially, before social media was
so prevalent and air travel was not so easy, there were sometimes decades when people who would immigrate outside of India, it would be decades before they could come back home. And for those of us who were raised abroad, this was really the way we learnt to speak the language, we understood our festivals, our traditions and for better or for worse, we got a skewed perspective of all these things by watching Hindi films. It is sort of how we stay connected to our roots for many of us. And for that reason, I think, Hindi films are very important to the day as well.
Have you been a fan of Yash Chopra films and was it easy to maintain a certain objectivity while approaching the documentary?
Oh yes! Lifelong fan of Yash Chopra films. Even before I realized many of the films that I loved were Yash Chopra films. It was only later that I recognized that so many of the films that really shaped me were Yash Chopra films or from Yash Raj Studios. In terms of objectivity,
40 FILMFARE MIDDLE EAST March 2023 WOMEN EMPOWERMENT " "
He (Yash Chopra) relied not so much on outside perspectives and calculations to when he crafted his stories but on his own intuition and what moved him. And sometimes that paid off hugely and sometimes that led him to some failure, but he never abandoned his instincts and what moved him as a filmmaker.
as a storyteller, objectivity is not what I aspire to. I don't think it's possible, frankly, to be objective as a storyteller. That's the big differentiator between journalism and film making. But you do try to consistently challenge your own beliefs to learn and keep an open mind and allow your point of view to evolve as your work on a project. That definitely was the case here. I wanted to make sure that I was seeing a bigger picture and trying to tell a bigger story than just a highlight of the best films from Yash Raj Films over the years. And in trying to tell that bigger story, it was important to kind of examine the lower points of the studio and the more challenging topics.
As a filmmaker what are the lessons you want to ingrain from the late legend?
So many lessons to be learnt from Yash Chopra specially being able to really take a deep dive into the process and craft of filmmaking. But I
think what comes to my end is, one, the fact that he relied not so much on outside perspectives and calculations to when he crafted his stories but on his own intuition and what moved him. And sometimes that paid off hugely and sometimes that led him to some failure, but he never abandoned his instincts and what moved him as a filmmaker. Especially in this day and age where content is growing and globalizing, it's important as filmmakers and storytellers to stay connected to what we care about and what we say.
Having so many mega-stars come together, also pack in a lifetime of a film greats, did you feel that pressure to deliver and do justice to the legacy?
Yeah absolutely! I felt tremendous pressure. It's not an easy task, one to tell the story of one of the most important filmmakers of this country than to do so and put 70
years of history and dozens of films, and all of those interviews and condense it into 4 hours. It was a huge challenge, and I didn't want to fall short. So yeah, it was a challenge.
Has the series shaped up exactly how you had envisioned it to be? You know, I think it has kind of gone beyond what I had envisioned. Especially with the audience response to it, I knew we were making something special and that there will be sort of a generous eye to the series because it's about one of the most beloved figures in Hindi cinema. But the way that the series has tapped into people's sense of nostalgia, with their own relationship with the films, it's something that surprised me and really delighted me.
Which of Yash's films are your favourites?
Chandni, Deewar, and Dil To Paagal Hai.
What would you say has been his biggest
contribution to Indian cinema?
It's so difficult to put it down into one thing but I think one of his biggest contributions to Indian cinema is demonstrating that you can make a very commercial film that appeals to a broad audience, stands the test of time, and is so loved. And you can also, within that same film, have characters that are complex, have storylines that are not reductive, that really explore the complexity of human relationships and also films that are inclusive. That are not divisive. They show that this country and us as Indian people, we are more united than we are divided. I think he really demonstrated that in his films and I think that's an amazing lesson for all of his heirs. All of them who work and continue to work in his memory can keep in mind.
How much of an emotional journey has it been?
Oh huge! Now that the series is out there, it's been incredibly emotional. Very gratifying.
March 2023 FILMFARE MIDDLE EAST 41
Chasing rainbows...
Some actors act so naturally that it becomes difficult to ascertain where the character ends and the person begins. One such actor is Revathi. She started acting in the early '80s and after making a mark in Tamil, Telugu, Malayalam and Hindi films, she segued into direction in 2002, with Mitr, My Friend, which won her a National Award for Best Feature Film in English. Her other directorial efforts include Phir Milenge (2004), Makal segment in Malayalam film Kerala Cafe (2009), Parcel segment in Mumbai Cutting (2010) and the recently released Salaam Venky. She talks about her career choices and more in a candid interview. Excerpts:
What was the message that you wanted to give through Salaam Venky?
Live life to the fullest. Always create happiness for your family and friends. Happiness is simple, but for some people it is really difficult. Salaam Venky is basically the story of a mother and son. The mother is trying to make her son's life worth every minute. I think the way she did it, as well as her son's spirit to live life to the fullest, really resonated with me.
Was Kajol your first choice for Salaam Venky? How did you connect with her? Sujata's character was not easy to play, and I strongly felt a person who is a mother will be able to play this from deep within. It's not that other actresses cannot but I just felt it would make a difference. The character was exactly the age that Kajol is. Kajol has featured in the film Sapne alongside Prabhu Deva and Arvind Swami. The original movie was in Tamil, and I had voiced her character in
Tamil. So we'd bonded back then. We've met a couple of times before. I think she saw my films also; that was the connection that happened. When we met for Salaam Venky, it was warm.
We've heard that Kajol initially didn't want to do the film?
Yes, before I narrated the script, Kajol said no. She stated that she does not want to play the mother of a sick child or any other such role because she cannot handle ki mere bacche ko kuch ho jaaye. But then, after the narration, she thought it was a well-written script that spoke to her.
Salaam Venky is an emotional story. Was there a point where Kajol got too emotional?
Yes, many times. The problem is that you are constantly reminded that you are a mother, and I believe that is a difficult hurdle to surpass. Yes, she became so emotional that she didn't use glycerin or
anything else.
How is Kajol as an actor? What do you like the most about her?
She is intuitive. She is not the kind of actress who prepares herself. She likes to come on the sets and get into the character. Sometimes it is shocking that one minute she is cracking jokes and the next she's in her character. She just changes instantly. She is able to deliver things with ease.
Is she a director's actor? She didn't come with the baggage of "I am a star." Wo mere paas kachchi mitti ki tarah aayi. She just gave herself to me, which is so beautiful. She didn't come with ki ye mera character hai,
main aisa karungi ya nahin karungi. Yes, actors bring in their elements and that also works. She was like Ma'am: "You just tell me what to do." In that way, I am lucky that every actor in my film worked like that. Everyone was working because they were interested in the characters they were portraying.
You have returned to Hindi cinema after a long time. What took you so long?
I was waiting for the right script. In my younger days, in the '80s or early '90s, I did certain films for the sake of it. But now I am picky because I feel that my time is precious and I don't want to waste
42 FILMFARE MIDDLE EAST March 2023 WOMEN EMPOWERMENT
LIVE LIFE TO THE FULLEST. ALWAYS CREATE HAPPINESS FOR YOUR FAMILY AND FRIENDS. HAPPINESS IS SIMPLE, BUT FOR SOME PEOPLE IT IS REALLY DIFFICULT
REVATHI CHATS WITH SUMAN SHARMA ABOUT HER FILM SALAAM VENKY, AS ALSO HER LIFE AND CAREER CHOICES
BEFORE I NARRATED THE SCRIPT, KAJOL SAID NO. SHE STATED THAT SHE DOES NOT WANT TO PLAY THE MOTHER OF A SICK CHILD OR ANY OTHER SUCH ROLE BECAUSE SHE CANNOT HANDLE KI MERE BACCHE KO KUCH HO JAAYE
it on something that I will regret.
What is your criteria for choosing a film now?
There are no criteria. When you listen to a script as an actor, you sometimes connect and sometimes you don't. As a director, it's more complicated. Because I should be able to live and understand the entire story. I am an urban kid. My dad was in the army, so there are only certain things that I am able to totally connect with. Also I am a peopleoriented person, so I like working on relationships. The bond that humans have with other humans...That's what interests me the most.
Your pairing with Salman Khan in your 1991 film Love is remembered even today. How do you see that era? That was a different time for me as a person because that was the time when I was getting some of my best scripts. During that time, there were films written for female characters. Love ek Telugu film ka hi remake hai, directed by the same person. It was fun.
Are you still in touch with Salman Khan?
Salman Khan is a very nice person. And when he likes someone, he will keep in touch with that person. That's the reason he did my film, Phir Milenge. Whenever I've called him, he's met me.
How has cinema changed over the years?
It's changed a lot in terms of storytelling. And technically
everything has changed. But the soul of the film is still the story, the script and the human connection. Technically, it's changed a lot. How we tell a story and, of course, pre- and post-production are entirely different. But it's nice. I am enjoying it.
Do you think women are getting good roles in today's times?
I don't think this is new.
If you see Smita Patil, Shabana Azmi, and Dipti Naval – they all have done good, female-centric films. Even if you see mainstream cinema, like Abhimaan, It was an equal role for both of them (Jaya Bachchan and Amitabh Bachchan). You now have OTT platform as well as a theatre platform. It is interesting that they are writing for middle-aged women on OTT. Earlier, films were dominated by girls but today is the age of women. If you see Neena Gupta... jaise Meena Kumari ke liye script likhi jaati thi black and white era mein, the same way characters are being written for Neena. So yes, times have changed and now we share an equal space, which is great.
As an actor and director, what satisfies you and what challenges you?
It's just that when you listen to a story as an actor, you think differently than when you listen to a story as a director. So as an actor, the character has to challenge me. If it's interesting then I feel thrilled to do it. As a director, I like to tell happy
stories. I feel that after watching my film, when you come out of the theatre, you should remember some things. I want you to continue thinking and I want you to talk about it and maybe do something about it.
At this stage of life, what do you want to achieve?
I just want to say that I am lucky. I am blessed that I am doing what I want to do. Bahut logon ko nahin milta hai, so I am very blessed in that way.
Do you enjoy life beyond films?
Yes. I love to spend time with my family and my daughter, who is nine. I love travelling, I love to drive from Mumbai to Delhi or from Mumbai to Chennai. I loved to drive and see places. I like to eat in small eateries. I was brought up in such a way that I can live in a seven-star hotel or I
can live in a chota jhopdi. So I can do both.
Your outlook on life is optimistic, which is reflected in your films. But still, did you have to face a difficult phase in your life, and how did you deal with it?
I was also depressed. After 50, there are a lot of lessons that life has taught me and that have helped me be who I am now. Otherwise, if you asked me this at the age of 20-25, I'd have said I'm living a fantastic life. At 30 or 35, I wouldn't have even spoken to anyone but gone through everything silently. My biggest pillar of strength is my family. My mother, father, and younger sister. If you have a family and close friends who believe in you, you automatically know that you can do anything. Otherwise, you are travelling alone and sometimes this can be difficult.
What lessons have life taught you? That we should not just keep looking at the past. The past is for learning, but you need to go beyond regret. Don't regret it if you've learned something. We can walk forward, so keep moving forward. Don't be stagnant. Yes, sometimes the phase of stagnancy is also good because you can sit and think, ki ismen accha kya hai but don't remain stagnant for too long.
What are your next projects?
As an actor, I have just finished a series called Tooth Pari for OTT. I am playing a different role in that. I have also played a small role in Tiger 3.
March 2023 FILMFARE MIDDLE EAST 43
IN MY YOUNGER DAYS, IN THE '80S OR EARLY '90S, I DID CERTAIN FILMS FOR THE SAKE OF IT. BUT NOW I AM PICKY BECAUSE I FEEL THAT MY TIME IS PRECIOUS
With to Love Pakistan!
IN THIS EXCLUSIVE INTERVIEW, BRITISH SCREENWRITER AND FILM PRODUCER JEMIMA KHAN, TALKS TO AAKANKSHA NAVAL-SHETYE ABOUT THE STRONG INFLUENCE HER EXPERIENCE IN PAKISTAN HAS ON HER FIRST FEATURE FILM WHAT'S LOVE GOT TO DO WITH IT? AND REVEALS WHY IT TOOK MORE THAN 10 YEARS TO FINALLY MAKE THIS ROMANTIC COMEDY
Jemima Khan
British screenwriter and film producer Jemima Khan's first feature film What's Love Got To Do With It? has been receiving rave reviews worldwide since its release. Directed by the acclaimed filmmaker Shekhar Kapur, the romantic comedy stars Shahzad Latif, Emma Thompson, Lily James, Sajal Aly and Shabana Azmi in pivotal roles and tells the story of the culture of arranged marriages in South Asian households. As we catch up with Jemima Khan, she tells us about her strong connect with Pakistan – the country where she lived for 10 years while married to the former Pakistan Prime Minister Imran Khan. Jemima reveals that while the film is greatly influenced by her experiences there, she insists it's not a biopic! She also tells us why the film took so long to shape up and why Shekhar Kapur was the best choice as the director. Excerpts
44 FILMFARE MIDDLE
March 2023 WOMEN
EAST
EMPOWERMENT
How did the story for What's Love Got To Do With It? come about?
I had this story idea almost 10 years ago, when I came back from Pakistan, where I saw a lot of arranged marriages happen, or what they now call as 'Assisted Marriages'. I came back to the UK when I was in my early 30s and a lot of my friends were looking at settling down. And my question to them was - if your parents were arranging a marriage for you, what kind of person would they choose? And would it work? So that started as the framework. But I had no idea how to write a script. Back then I was producing documentaries and in my spare time I was trying to write the story. It took me a really long time to even have the confidence to show it to somebody.
Did your experience in Pakistan change the way you perceived arranged marriages?
Yes absolutely. I went to Pakistan when I was 21, where I lived with my now ex-husband's (former Pakistan Prime Minister Imran Khan)'s family and his sisters and their kids. Back then I had no idea what arranged marriage was. Like most people, I had some really, quite negative preconceived ideas about it. I think a lot of people in the West tend to conflate arranged marriage with forced marriage. And I went at 20 with one point of view and I came back at 30 with a completely different point of view. I lived with 20 or so of my ex-husband's family and all his sisters had arranged marriages, but one who didn't get married. And I've been in the selection committee so many times. They were very successful happy marriages and I lived with them, so I know they can't really fake that. So having thought you can't ever love a person that you have an arranged marriage with, I realise that it was a different thing. You don't start with love, but you might end with love. You learn to love the person that you're with. It's just simply back to front version of the approach in the West. And I thought there was something interesting about comparing the two approaches.
So this experience has influenced much of the story then?
Yes, I thought, what would happen
if someone like me, if I hadn't gone off and got married at 21 and lived in Lahore and left my studies in the second year of university and gone off and married… done the opposite essentially. We were the only non-arranged marriage in his entire family and the only one that ended in divorce. And what if I had not done that, if I hadn't had that experience and
Women who opt for love marriages are thought to be much more independent and empowered as against someone who might be independent but prefers an arranged marriage. So there is some kind of bias in the way they are looked at in the society as well?
In the West, definitely. A friend of mine who is British Pakistani watched the film and really loved it. And she said that "I hate the fact that my parents had an arranged marriage and that they met on their wedding day. I hated that all my life because I was so embarrassed of it." She said I thought it made us seem backwards. But she said she's now organizing to get remarried… she's renewing her vows. She wore a white wedding dress and because of the film, she said "I'm going to do the proper Pakistani wedding" and she said that I think because western society does have a judgement, I think that partially comes out as a lack of understanding.
Back then I had no idea what arranged marriage was. Like most people, I had some really, quite negative preconceived ideas about it. I think a lot of people in the West tend to conflate arranged marriage with forced marriage. And I went at 20 with one point of view and I came back at 30 with a completely different point of view.
had gone through my 20s and made lots of mistakes, at what point might I have got to where I would have turned to my parents and said "okay, I've had a go with it, I messed it up. You offer up some candidate." Which is what is happening in the film, essentially. The Lily James character gets to the point where she is prepared to take her mum's advice finally. And what happens if she does that.
Your sons are in their 20s. Would you ever recommend an arranged marriage for them? I don't think it's for the parents to decide. I think it's for like in the case of Cass in the film. It's for the sons to decide. And I think it's no different from asking your friend. If you're close to your parents and you trust their judgement. If my son came me and went "what do you think?" I'd consider and I'd be open-minded about it; in the same way that if one of my friends said, 'can you set me up with someone'.
Was there any point where you thought that you might want to direct the movie yourself?
I wouldn't have directed this one because anyway I felt like I have my hands full writing and producing it. And I didn't have any experience with directing. I think if it was a very personal story and I had written it, I think it would be interesting to direct. So, it's not a no. But I think Shekhar Kapur was the perfect director to tell this story. He does bring a depth and tenderness to his films that we would not have got with a broadly comedic director.
What's been your take on love through your own journey, through the journey as a storyteller?
I think I am a mix of true romantic and terrible cynic. All in one person.
What are you working on next?
I am working on a TV show, but it's in a very nascent stage.
March 2023 FILMFARE MIDDLE EAST 45
Vimi Joshi
Strokes
of Success!
GLOBALLY RENOWNED CELEBRITY MAKEUP ARTIST VIMI JOSHI DECODES
HER MAGICAL WORLD OF BEAUTY AND MAKEUP IN AN EXCLUSIVE INTERVIEW WITH AAKANKSHA NAVAL-SHETYE
Beauty is skin-deep but enhancing and bringing it to the fore for some of the biggest names in the entertainment industry is Vimi Joshi. From creating iconic looks for several celebrities – both Bollywood and Hollywood, to working with the Royal families of the Middle East, the doctorturned-makeup artist is a name to reckon with in the beauty industry. Following her soulcalling and pursuing her dream, changed her life, she tells us and talks about writing an inspiring and motivating success story with her brushstrokes. Excerpts
Tell us more about your start in the beauty industry, I heard you gave up medicine to pursue this. That must've been quite a decision to take back then?
I was always very creative growing up as a child and to study medicine that was my parents' dream. And we're talking about the early 90s, where specially having parents of South Asian descent, you either had to be a doctor, a lawyer, or an accountant. And I started pursuing their dream, not mine. So, I moved to London in the early 90s and pursued a career in medicine, but it was not for me. Incidentally I met some friends that were in the music industry. So, my two best friends, one of them was the stylist for the band U2 and my other friend was a casting director. So the early 90s when the Spice Girls and the Brit-Pop movement took place, that's when I would go on the set over the weekends and watch the makeup artists work. So, I decided that this is what I wanted to do.
From being an employee with a renowned global brand to being an entrepreneur how has the journey been?
It was a really tough time for me,
yet the most rewarding. Leaving a global brand and the security that came with it and mostly I loved the global travel. And then after Covid happened and we were literally all in lockdown, it was time for me to go on my own. And it was probably the toughest, most rewarding time of my life. I did a lot of meditation and prayers during this time and went inward because all of a sudden, I was on my own now and I had to find the strength within. Because of my global experience, my knowledge, my connections, I was able to restart as Vimi Joshi and as they say, the rest is history, and the universe really does favor the bold. And the power of prayers is definitely the most powerful of all.
What was the game-changer for you? What would you say have been the milestones in your journey?
I would say I've had three game-changing experiences in my journey. The first one was actually becoming the makeup artist in a South Asian community in London. That was quite closed-minded then. Following my soul-calling and
46 FILMFARE MIDDLE EAST March 2023 WOMEN EMPOWERMENT
really pursuing my dream, I think changed my life. The second game changed was leaving UK and moving to the Middle East to work for the Royal Family, the Kuwaiti Royal Family because that changed the path of my life. And then the third game changer would be going on my own. Being along in this world, to navigate my career on my own with no support. I've had so many other milestones in my journey like from being the director of makeup artist for the IIFA awards for almost 10 years to being on a private jet with Aerosmith doing the Vancouver Olympic ceremony. Recently the launch of the Atlantis Royal that just happened, that was a huge event for me. And now recently starting to work with the Hollywood celebrities as well and Bollywood. I would say I love what I do.
What inspires you – the face, the look?
I think what inspires me is the energy of the person. Sometimes you meet the most beautiful person and they are so kind and so loving, you go above and beyond to make them look beautiful. And what really inspires me is when they put on their gown, their jewels, their outfits, their hair done, and they love their makeup and to see them beaming with joy and happiness because they feel and look beautiful. I think these are the moments that really inspire me.
What's the most-desired look requested by most?
They all want to look glamorous. And mostly its Hollywood skin, that 5-dimensional glowing, gorgeous, dewy, healthy skin with Bollywood eyes - beautiful dramatic feline eyes. So the red carpet glam is the most desired look for most.
Sometimes they can also
have the most unreasonable demands when it comes to achieving a certain look, how do you deal with a situation like that?
So, when it comes to unreasonable demands, I think the most important thing is to just to listen to your client. I've had some situations where I have spent two hours doing somebody's makeup and they're like 'still, I want more' and I throw in some glitter and it works. So, it's up to whatever they want to look like and whatever the mood they are in, my job is to do their makeup that makes them look and feel the most beautiful. But definitely I've had some looks where it's like theatrical makeup and they look at themselves and say "wow, this is natural". So, I think that has been the most interesting. That's why I never leave home without the bag of glitters (Laughs).
What have been the biggest changes you've seen in the industry over the years?
It's definitely the introduction of social media. We went from a generation, you know like our parents' generation, either loved makeup or had a strong opinion about makeup. And then the new generations are so experimental. And I think social media has even influenced the older generation to get creative with makeup. So, I actually think, the social media has led to the most incredible evolution and acceptance of beauty, and I think it's been quite magical.
You have worked with some of the biggest names out there in entertainment, what's the headspace like when working with them?
Working with the biggest A-list celebrities in the world has really been probably one of the most inspirational parts of my career. Before I meet them, I do a lot of research on their makeup style, so I'm prepared and most of the time it really is a magical experience because you get to make the celebrity become the character they are. And once you understand their face, you understand what they like, I just think you build a relationship with them. I think years and years
of experience also helps dealing with them because they really are the nicest people that I've ever worked with.
Have you ever faced star tantrums; how do you handle that?
I have never faced any of that up until today. That's interesting with a career spanning over 28 years. Normally they are really calm, they're excited, and they're looking forward to the event. When we start discussing the looks, what they like what they want to wear. And we have great conversations. It's literally like two best friends getting together and designing a look.
How was it working for the grand launch of the Atlantis, The Royal?
I have signed an NDA so I can't reveal much, but it was one of the most magical experiences of my life - being part of this epic launch, working with 120 dancers, 88 crystal masks, nine days of intensity! I'm still there, I'm
still backstage.
When the going gets tough, you… Meditate, and pray and it will divinely, magically all work itself out.
What's the biggest strength of being a woman?
I believe it's our uniqueness, power, our inner goddess. I think being woman is so magical. It's a celebration of our femineity. And I really believe that the women have the true power on this planet. Beauty for you is… Beauty for me, and I truly believe this, is when your soul shines. When you are kind, compassionate, loving. External beauty is one thing but internal beauty to me is the most powerful. And we live in a world where we are so identified by our external beauty, but if you look stunning and have an attitude, to me that does not define beauty. Beauty to me is your inner power, your inner strength, and your inner uniqueness.
Quick take
with Vimi
Favorite look to create!
My favorite look to create, I would definitely say it's the glamorous look. I also like doing fashion makeup where it pushes the boundary by doing crystal mask and creating identities and characters.
One make-up trick you swear by!
Add 2 drops of essential oil into your moisturizer to really hydrate the skin. I spend more time preparing the skin that I do than doing the makeup. Once that skin is gorgeous, plum, fresh, dewy, and hydrated then even if you apply to the most dramatic, the skin is going to look beautiful.
Most common make-up mistake to avoid!
Is not getting the right foundation shade. Understand what undertone your skin is and find a foundation that matches you perfectly. Also do not stop your foundation at your neck leaving your face and neck look two different colors.
5 Essential items you'd recommend to have in the make-up kit at all times!
Augustinus Bader rich cream. Rare Beauty Perfect Strokes mascara. Rare Beauty Perfect Stroke eyeliner. Iconic Lip Oil for a tint. And Mac Cherry lip-liner for the perfect red lips.
March 2023 FILMFARE MIDDLE EAST 47
her wings Spreading
YOUNG ENTREPRENEUR AND HEALTHCARE SPECIALIST ASMI AHMAD TALKS TO AAKANKSHA NAVAL-SHETYE ABOUT TURNING HER PASSION FOR HELPING OTHERS INTO HER PROFESSION
For healthcare consultant Asmi Ahmad, maintaining a healthy lifestyle and nutritous diet are the keys to person's well-being in the long run both physically and mentally and an absolute must in today's day and age. Armed with degrees - MSc. Nutrition and dietetics, PG in Clinical Oncology and Nutrition for diseases management – what sets her apart is her unique humane approach to disease management, where symptoms can be managed through diet and lifestyle changes that can help patients lead a healthy and pain-free life even when they are going through uncurable diseases. Also a lifestyle and health influencer, the young and sassy entrepreneur is quite the rising star in health care industry. We spoke to her at length about combining her passion with her profession and came away impressed with her positivity and vision.
Excerpts
What prompted you to get into the healthcare sector and what's your USP especially in a market that already has so many professionals?
Asmi Ahmad
The fact that food shapes our lives and determines our health status and longevity is so amusing! Not only how we look but also how we feel is heavy influenced by our lifestyle and diet. My USP is my passion towards helping people lead a healthy and pain-free life even when they are going through uncurable diseases, so my passion for preventing, curing or at least managing symptoms of diseases through diet and lifestyle changes, be it inflammatory diseases or cancer or even menopause is according to me my USP!
48
WOMEN
FILMFARE MIDDLE EAST March 2023
EMPOWERMENT
Physical health and mental wellness are strongly related, but how do you bridge the gap? Food actually is connected to emotions! There is no denying that we have our favorite celebration foods, our comfort foods and even our "sad"/"lazy" day foods. And when someone feels low and they just get out a little maybe go for a run they instantly feel better! So basically, the factors that affect our physical health also have an impact on our mental wellness and poor physical health leads to poor mental health and visa versa. And my prime solution in this situation is always to get a routine that incorporates activity, nutritious food, a good chat buddy and allowing yourself to think positively!
What's your vision ahead?
My vision is to create a space where having a diseases doesn't mean disability or pain for the rest of their lives, or even be on medications forever! A world where people are aware of what lifestyle choices are right for them, whether they are ill or perfectly healthy , because we are all different, so in today's world the definition of "health" isn't one size fit all. So I want to be able to be a part of my client's journey to discover their personal definition of health.
Who have been your biggest influences that've shaped up your life choices?
My life's biggest influence/ role models are my parents, they taught me that one should be helpful without expecting anything in return. They taught me the value of staying strong and positive when you have nothing and be humble and kind when you have everything. These lessons are forever in my mind, and these values have truly shaped me into who I am and so I have turned my passion for helping others into my profession!
As a healthcare professional, do you think being a woman is an added when it comes to communication?
I believe that when you are capable of putting your point through to the other person clearly and honestly and that point makes sense and is beneficial for the other person, your communication will be amazing, irrespective of the gender.
You are also a lifestyle and health influencer, so what are the kind of issues that young women of your age constantly face? Is there too much pressure on the looks and weight
and what is your advice to them?
In today's world its safe to say that all shapes and sizes are accepted well, but I do believe that if someone out there wants to be healthy and fit they should do it for health purpose and not just for the looks purpose because this will creates a toxicity free mind-set towards gym and diet and also preserve a healthy if not creates a better relationship with food for the individual. Of course with health the figure will follow!
Body positivity is a huge point when it comes to confidence, so how does one work on that?
Body positivity for me translates to being physically, mentally, emotionally and socially well! I have heard people say "accept yourself the way you are" of course, but please leave room for improvement! We should strive to improve our self each day but that doesn't mean we should be insecure about who we are today. Keep a positive mind and a kind heart! You will feel the difference! Does lifestyle and diet really help with diseases?
Absolutely! When we look at any disease there are certain triggers present in food that can cause a flare-up of that disease and intensify the symptoms. When you remove those triggers and include helpful nutrients that help reduce the pain and reduce the duration of the flare-up, it really makes a difference and supports a better quality of life!
Can genetic diseases be helped using nutrition ?
Genetics are non-alterable, however, genetic diseases can be prevented or delayed or the symptoms can be managed and the client may lead a normal life using the correct lifestyle and diet. Nature has the solution for everything.
How does nutrition / lifestyle help cancer patients?
Around 30 per cent of all types of cancers are heavily influenced by lifestyle and diet so YES! Cancer can be prevented, managed and also prevented from recurrence using the correct lifestyle and diet. However, when a person goes through cancer, the correct nutrition for the body is extremely important but, we also have to nourish the mind. Emotions can make or break a person!
What are the health problems
women face post 40 years of age that can be managed by lifestyle and diet?
There is no health problem in this world which is not affected by your lifestyle or diet! When we talk about women, post 40 they enter their pre-menopausal stage then menopause and the years following that are the postmenopausal stage, though for each woman the age range for these stages differs. And YES, menopause symptoms can be very easily managed via lifestyle and diet and the journey could be made smooth. One thing everyone should keep in mind is, menopause is not a disease but a transition into the new phase of life, like hitting puberty.
March 2023 FILMFARE MIDDLE EAST 49
In today's world the definition of 'health' isn't one size fit all. So I want to be able to be a part of my client's journey to discover their personal definition of health.
FROM RUNNING PRODUCTION HOUSES TO INVESTING AND LAUNCHING THEIR OWN BRANDS, FUNDING START-UPS AND INVESTING IN SPORTS TEAMS, THEY ARE DOING IT ALL LIKE A PRO. AAKANKSHA NAVAL-SHETYE CHECKS OUT SOME OF THESE LEADING BOSS BABES OF BOLLYWOOD!
Dazzling and enigmatic - these Bollywood queens set screens ablaze with their power-packed performances each time they face the cameras! But there's more to these top actresses than just their on screen aura and star power! Off screen too, these divas are quite the front-runners when it comes to exploring business avenues and heading their own brands and products in the markets as leading entrepreneurs.
BOSS women Ahoy!
50 FILMFARE MIDDLE EAST March 2023 WOMEN EMPOWERMENT
DEEPIKA PADUKONE
Is there anything that this global star can't do! From bowling over Bollywood and the West first with her acting chops and then with her singing talent, Priyanka Chopra spells power. Right from making heads turn at some of the most prestigious awards events including the Oscars to making an impact at international talk shows, lending support globally to social and womenrelated issues and from wowing with her powerpacked roles on the screens – both big and small to producing content that stirs conversationssky's the limit for Priyanka! Having bagged two National Awards and several Filmfare Awards, the new mum and former Miss World also has an autobiography to her credit! The actress who had launched her own production house – Purple Pebble Pictures in 2015, followed up her investment streak as she invested in a dating app – Bumble and then also invested in a Holberton School which was a coding education start-up. She is also known to have invested in US-based rental marketplace Apartment List; and in Geniesa virtual firm. She also runs the popular New-York restaurant Sona and most recently she launched her hair-care line – Anomaly.
Currently riding high on Pathaan's global success of having spun over 1000 crores worldwide, the star has much to celebrate. Ever since Deepika stepped into Bollywood in 2007, the actress not only cemented her top-spot as the Box Office Queen but has also gone on to prove her entrepreneurial skills. Besides heading her own production house, Ka Productions, the actress has reportedly invested in the Bengaluru based Bellatrix Aerospace which is a private aerospace manufacturer and satellite company. She has also invested in Blu Smart, an electric taxi start-up. With her strong fanbase, the actress also has her own website where people can purchase clothes from her personal collection that she catalogues. The star also started her own clothing label - All About You. Besides this, she also runs her Foundation –Live, Love, Laugh to support and normalize mental health. She had earlier also invested in Epigamia – a yoghurt brand and Purplle - a beauty products brand, amongst other investments. Juggling between her many films in India and Hollywood and handling multiple roles as an entrepreneur, Deepika sure leads it like a Boss!
PRIYANKA CHOPRA JONAS
March 2023 FILMFARE MIDDLE EAST 51
The actor-producer and new mum can muti-task like a Boss! Even as she reigned among the top actresses, Anushka Sharma launched her own production company Clean Slate Filmz in 2013 along with her brother Karnesh Ssingh. The production house has gone on to make some highly acclaimed movies including the recent Qala. In 2017, the actress successfully launched her very own clothing brand Nush.
ANUSHKA SHARMA ALIA BHATT
This new mum has been hitting the ball right out the park with each big screen outing. From Darlings to RRR to Brahmastra to Gangubai Kathiawadi, the actress has ruled the marquee. Off screen, Alia Bhatt proved her mettle as a producer with her very first production Darlings under Eternal Sunshine Productions. Earlier in 2020, the actress launched the sustainable clothing brand, Ed-a-Mamma. The same year also saw her invest in the beauty brand Nykaa's parent company. Besides, these Alia is also known to have invested in other start-ups.
KATRINA KAIF
One of the most-savvy entrepreneurs of B-Town, the marquee queen Katrina Kaif launched her own successful beauty line Kay Beauty. The stunner who will be seen in the third instalment of Tiger is known to be keenly involved in the products being offered under her brand. She's also said to have invested in Nykaa.
52 FILMFARE MIDDLE EAST March 2023 WOMEN EMPOWERMENT
KANGANA RANAUT
The star who minces no words when it comes to sharing her opinions, the feisty Kangana Ranaut launched her own production house Manikarnika Films in 2021. The Padma Shri and 4-time National Award recipient is a powerhouse of talent on screen both as an actress and as director. As a producer she hopes to make meaningful and impactful cinema. Her first independent production is Tiku Weds Sheru, a rom com starring Nawazuddin Siddiqui. She most recently completed the shoot for Emergency. Kangana is also said to have ventured into the food and beverage business last year by opening a cafe in her hometown Manali.
SONAM KAPOOR AHUJA
A globally celebrated fashionista, actress and new mum Sonam Kapoor Ahuja is always known to have her finger on the pulse when it comes to style. It was hardly a surprise then to see Sonam don the Boss lady boots in 2017 as she launched the high-street fashion brand Rheson along with her sister Rhea. Known for its affordable pricing and chic styling, the brand is an extension of Sonam's entrepreneur skills. She has also invested in the blockchain-based game MechaFightClub (MFC).
SHRADDHA KAPOOR
A much-loved actress of her generation Shraddha Kapoor is also quite the businesswoman. The young star is said to have invested in four mega brands. These include the beauty brand, MyGlamm, a luxury furnishing brand BellaCasa, as well as other healthcare and FMCG products. The actress' upcoming Main Jhoothi Tu Makkar with Ranbir Kapoor is amongst one of the most awaited films this year.
SARA ALI KHAN
Sara Ali Khan turned businesswoman as she partnered with the Mumbai-based casual wear and pop-culture D2C startup, The Souled Store. "Today's the day! I have been waiting so long to make this announcement I am very proud to let you all know that I've invested in the Souled Store. It's the first of its kind investment for me," the young star had announced. The merchandise totally vibes with her personality we must say!
March 2023 FILMFARE MIDDLE EAST 53
RAISINGTHE BAR RAISINGTHE BAR
about going Pan India with the first ever

INTERVIEW
HEROTO SUPERHERO! HEROTO SUPERHERO!
South Star Teja Sajja talks to Aakanksha Naval-Shetye
Telugu Superhero film Hanu Man
Teja Sajja
A successful child artiste, Teja Sajja has several blockbusters to his credit. However, the young star reveals that returning to make his big debut as a lead actor was not without its own challenges and struggles. But having made a hit debut with Zombie Reddy in 2021 as the lead, there's just no stopping this South star. He's currently waiting for the release of the first Telugu Superhero film Hanu Man that also marks his Pan India entry. And as we catch up with Teja Sajja for an exclusive interview, the actor talks about creating the Hanu Man universe and reveals why this will be the game-changer
YOUR UPCOMING FILM HANU MAN HAS BEEN CREATING SUCH A STRONG BUZZ IN THE INDUSTRY SINCE ITS ANNOUNCEMENT. ALSO YOU ARE GOING PAN INDIA WITH THIS ONE…
Yes, I'm very excited too. I'm just keeping my fingers crossed waiting for the best to happen. This will hopefully be a game-changer!
YOU WERE A VERY SUCCESSFUL CHILD ACTOR, SO WAS THE TRANSITION EASY IN ESTABLISHING YOURSELF AS A STAR NOW?
When I was a child actor, I pretty much didn't have much of a choice. I only used to work with the big stars predominantly. But after I wanted to become an actor, I had this struggling phase of seven years trying to get back into the films. That was not an easy task for me, though I was a child artist and I had contacts in the industry. I went around all the offices and there were about 10-15 projects which almost materialized and then stopped because of some or the other reason. So, I think this phase, these seven years of my struggling phase, this taught me a lot. I was just observing films that were happening and I think that is the phase where I formed a particular way of thinking towards films and a particular way of looking at the scripts that I always wanted to do. That is the phase where I found myself and what I wanted to do as an actor.
YOUR SUPERHIT ZOMBIE REDDY – WHICH WAS THE FIRST TELUGU ZOMBIE FILM - TO ADBHUTHAM INVOLVING PARALLEL TIME LINES WHICH DID VERY GOOD NUMBERS AS A DIRECT TO DIGITAL RELEASE ON THE OTT… YOUR CHOICE OF FILMS HAS BEEN QUITE INTERESTING AND YOU SEEM TO HAVE AN AFFINITY OF CHOOSING FILMS WITH RATHER UNUSUAL STORYLINES… As I told you, the struggling phase of seven years taught me how to make films or what to look for in films. I understood that I need to have a different kind of approach from others. I need to have a USP for myself, if the audience thinks about Teja, they should think that the movie will be in a certain way. So that is what I wanted to get for myself and that is what I've been trying all the while. I have been getting many opportunities since Zombie Reddy… I might have rejected about 50 opportunities. And that is just because those are typical commercial pot boilers or the regular kind of films. I enjoy watching those films, but I want to make a strong impact by making these kinds of films that I am choosing to do, the new kind of films, like the ones that I am attempting right now.
LIKE HANU MAN, WHICH IS THE FIRST TELUGU SUPERHERO FILM… Yes, but it's a proper entertainer. There's nothing off-beat in the film and we are not attempting an experimental film. It's about a boy from a village who gets these superpowers. So the concept is what happens if an underdog gets superpowers.
March 2023 FILMFARE MIDDLE EAST 57
...Almost all the superheroes in Hollywood, whether Spiderman or Superman, all of them somehow are inspired from Lord Hanuman is what I believe. He can fly, is the strongest and yet doesn't know his own strengths. So these are the characteristics most superheroes have and they seem inspired from Hanuman. So Lord Hanuman's the OG Superhero
IF YOU WERE GIVEN A CHOICE OF A SUPERPOWER, WHICH ONE WOULD IT BE?
Time travel maybe. I'm very fascinated by the idea of time-travel. If I could go back in time to see the Ramayana yuga, or the Mahabharata yuga by myself and come back again. I'm very fascinated by mythology and our history. So, I would go back and watch what has happened.
IN HANU MAN, YOU ARE ONCE AGAIN COLLABORATING WITH PRASANTH VARMA WITH WHOM YOU GAVE YOUR HIT ZOMBIE REDDY...
Right. He knows exactly what I bring to the table and I understand his style and vision. Also we both have the same kind of thought process regarding films. So it's very easy to work with each other.
BUT ARE YOU NERVOUS AHEAD OF THE FILM'S RELEASE?
I'm nervous about the film promotions. The filmmaking, the pre-promotions, post-production, everything is easier. It's the promotions' part that is the real challenge, because I sincerely want the content to reach the maximum number of audience. However big the film is, however good the trailer is, the film should reach the right audience.
DOES HANU MAN HAVE ANY REFERENCES TO HANUMAN?
Well, I can't reveal much. It's not a retelling of Lord Hanuman's tale, but the story does start out with lord Hanuman and there's a big surprise too. The whole idea of going global and releasing this film in many countries on 12 May, is to let children and people from other nations also to know about our rich history, our Gods. And I think almost all the superheroes in Hollywood, whether Spiderman or Superman, all of them somehow are inspired from Lord Hanuman is what I believe. He can fly, is the strongest and yet doesn't know his own strengths. So these are the characteristics all superheroes have and they seem inspired from Hanuman. So he's the OG Superhero. And we are just on the tip of exploring the idea. This is just the beginning of the whole universe that we are going to create around our histories and characters. So we're just hoping for the best to happen so that we'll have more liberty to make bigger films like these. So Hanu Man is a proper commercial family entertainer with a touch of God. It's a perfect family watch for anybody.
THERE SEEMS TO BE A GROWING INTEREST IN STORIES INSPIRED BY MYTHOLOGY AND THOSE THAT HAVE STRONG ROOTS IN INDIAN HISTORY AND CULTURE...LIKE ADIPURUSH AND AN EVEN GREATER INTEREST IN SOUTH FILMS GOING PAN INDIA.
Absolutely right! I think there's some kind of divine intervention in my career or in our idea of making Hanu Man. Like when we announced the film, there was no Kartikeya, there was no Kantara or even Pushpa. But with these films, now we have a larger visibility and audience awareness. We're just doing our part in making the film and the rest is, I think, some divine force driving us towards the best to happen. I seriously believe this.
WHAT OTHER PROJECTS ARE YOU LOOKING AT?
I have been on Hanu Man since two years, as you can see. I'm just waiting for Hanu Man to release to go onto my next. There's something we have finalized, again a larger-than-life, experiential film. Again, my first priority is always that it should appeal to me as an audience before I say a yes to any film.
58 FILMFARE MIDDLE EAST March 2023 INTERVIEW
" "
DID THE FILM PUSH YOU OUT OF YOUR COMFORT ZONE IN ANY WAY?
The story is set in a fictional remote village called Anjanadri, which does not have any connection with the rest of the world. There are no phones, no computers, so like a really small village. The character I play is of this simple village guy, whereas I'm a proper urban guy, born and brought up in cities. So to get that body language, the attitude where this guy is very innocent, he doesn't know anything about the world and doesn't realise what's happening around him that was a lot of work. Even the superpowers are a surprise for him. So we just tried to get that part right. More than the acting part, this film was demanding physically. I mean all the superhero effects, all the stunts were done by me. There was no body double at all, no head replacement, nothing. I sustained many injuries, but the end result just kept us going. Now I'm very excited for the people to watch it on screen.
WHAT ARE YOU LIKE WHEN NOT IN FRONT OF THE CAMERA?
I'm like this 24/7 into movies kind of a guy. Since the past three months, I've been practicing martial arts, working out. I had a few injuries, so I'm just undergoing the rehab treatments for the injuries. Other than that, I watch movies. I have very few friends, but I'm totally involved into films. This is what my life is since I started acting when I was two-and-a-half years old. So, all my friends and all my acquaintances are from the industry itself. So we keep discussing ideas. We think about the promotional plans, we think about how we have to make experiential films for the audience for the future.
WHAT'S HAPPENING ON THE PERSONAL FRONT?
Exactly. There's nothing happening on the personal front. My personal life is also probably into films (laughs).
WHAT ARE THE MOST RECENT MOVIES YOU HAVE REALLY LIKED OR YOU WOULD WANT TO BE A PART OF?
I loved KGF. I watched Sardar of Karthi Sir, I loved that film as well. These are the kind of films, of course I would dream to be a part of. And RRR, our pride RRR, I do hope they win that Oscar. I even enjoyed my inspiration mega star Chiranjeevi Garu's kind of commercial, proper action comedy. I've done about five films with him as a child. So I watched his Waltair Veerayya. I enjoyed it a lot.
YES IT'S FANTASTIC THAT THERE ARE NO LANGUAGE BARRIERS AND YOUR FILM'S A STEP TOWARDS THAT TOO!
Exactly. That is like the real superpower for the filmmakers right now. There's no language barrier. If the film's content demands to be released in other languages, then we have that happening much easily.
WHAT ABOUT BOLLYWOOD? HAVE YOU THOUGHT ABOUT WORKING IN A FULLFLEDGED BOLLYWOOD MOVIE?
I would love to, but I think Telugu films are already being dubbed into Bollywood and we are getting the same appreciation as original Bollywood film.
" "
More than the acting part, this film was demanding physically. I mean all the superhero effects, all the stunts were done by me. There was no body double at all, no head replacement, nothing. I sustained many injuries, but the end result just kept us going.
DUBAI BOLLYWOOD! CALLING
CHECK OUT THE CELEBS WHO DROPPED BY AT THE DANUBE PROPERTIES OFFICE IN DUBAI
60 FILMFARE MIDDLE EAST March 2023 EVENTS
-
Karan Wahi and (Top right) Zareen Khan with Mr Rizwan Sajan PHOTOGRAPHY
OSAMA AMAN
in the House!
March 2023 FILMFARE MIDDLE EAST 61
IT WAS A FULL HOUSE AS KARTIK AARYAN ATTENDED THE PRESS CONFERENCE OF HIS FILM SHEHZADA HOSTED IN DUBAI BY MR RIZWAN SAJAN - FOUNDER AND CHAIRMAN OF DANUBE GROUP. THE YOUNG STAR HAD EVERYONE IN AWE AS HE SHARED SOME INTERESTING ANECDOTES.
Kartik Aaryan with Founder and Chairman of Danube Group, Mr Rizwan Sajan
PHOTOGRAPHY - OSAMA AMAN
Kartik Aaryan with Mrs Sameera Sajan Kartik Aaryan with Mr Adel Sajan, Managing Director, Danube Group
Vertex Events organized 6th Golden Excellence Award which is the most respected awards series in the Middle East under the patronage of H.E. Sheikh Nahyan Mabarak Al Nahyan, Cabinet Minister and Minister of Tolerance, UAE & the Guest of honor was H.E. Francois Rubota Masumbuko, Minister of Rural Development, Congo. Aim of the award function to facilitate the industry leaders. This event was part of two-days summit which brings together the Industry Leaders and visitors from the World of Blockchain & Digital Assets to discuss the advantages of Blockchain, Crypto, Defi, GameFi, NFT & Metaverse
62 FILMFARE MIDDLE EAST March 2023 EVENTS
H.E. SHEIKH NAHYAN MABARAK AL NAHYAN
GUEST OF HONOR H.E. FRANCOIS RUBOTA MASUMBUKO MINISTER OF RURAL DEVELOPMENT, CONGO
PADAM SHRI DR. SC MANCHANDA AND TEAM RECEIVING GOLDEN EXCELLENCE IN COMMUNITY SERVICE & SOCIAL IMPACT
MR. ANKIT AGARWAL – CEO, ALANKIT LTD GOLDEN EXCELLENCE IN FINTECH
MR. SAM LEE – FOUNDER, STABLE OPENION GOLDEN EXCCELLENCE IN CRYPTO EDUCATION IN MIDDLE EAST
MR. SATESH SAMPAL GOLDEN EXCELLENCE IN ENTERTAINMENT
MR.KUMAR GAURAV, FOUNDER & CEO CASHAA & DR VP VAIDEK
March 2023 FILMFARE MIDDLE EAST 63
MR. MOHAMMED ALKAFF ALHASHMI, CO-FOUNDER ISLAMICCOIN GOLDEN EXCCELLENCE IN SHARIAH COMPLIANCE IN CRYPTO & BLOCKCHAIN
MR. AMJAD RAZA KHAN, CASHAA TECHNOLOGIES GOLDEN EXCCELLENCE IN IT
MR. PARAS SHADADPURI – CHAIRMAN NIKAI GROUP, RECEIVING GOLDEN EXCCELLENCE IN INNOVATION
MR. PRATEEK DWIEDI – CO-FOUNDER 5IRE CHAIN GROUP GOLDEN EXCELLENCE IN BLOCKCHAIN INFRASTRUCTURE
MR. ROMAN POVOLOTSKII, CEO SIDUS GAMES GOLDEN EXCCELLENCE IN METAVERSE GAMING
MR. NARESH BHAWANANI – CEO, WEST ZONE GOLDEN EXCELLENCE IN RETAIL SHOPPING
MR.WQAS NAQWA– CEO & FOUNDER AQARCHAIN GOLDEN EXCCELLENCE IN REAL ESTATE TECHNOLOGY
MR. ROHIT JAISWAL – COO, DABUR INTERNATIONAL LTD. GOLDEN EXCCELLENCE IN BEAUTY & WELLNESS
MR. ARIF BALADAR ON BEHALF OF DANUBE GROUP RECEIVING GOLDEN EXCELLENCE IN RESIDENTIAL & COMMERCIAL REAL ESTATE DEVELOPER
Celebrating
Completing 30 years of trust and success, Danube Group's Don and Diva – themed annual party was one dazzling event that saw more than 2500 employees in attendance. From sizzling performances to recognizing and celebrating achievements, the evening saw it all. Check out the highlights
64 FILMFARE MIDDLE EAST March 2023 EVENTS
Mr Rizwan Sajan - Founder and Chairman, Danube Group
Mrs Sameera Sajan and Mr Rizwan Sajan
Mrs Rubina and Mr Anis Sajan
Ms Shabnam Kassam, Dr Sana Sajan and Mrs Sameera Sajan
March 2023 FILMFARE MIDDLE EAST 67
Manisha Baji and Ashish hosting the event!
PHOTOGRAPHY - YASIR ARAFAT | ASSAD VIDEOGRAPHY - JAFAR VETTIYIL DAWOOD SHAIKH | VAHID ABDUL
Mr Adel Sajan, Mrs Kavitha Rao and Mr Madhusudhan Rao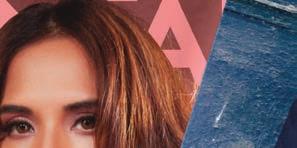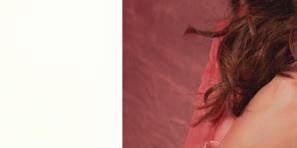 TO SUBSCRIBE LOG ON TO: www.filmfaremiddleeast.com FOLLOW US: FilmfareMiddleEast FilmfareME SUBSCRIBE NOW Available in English & Arabic EMAIL US AT : filmfareme@starzmediainc.com SCAN THE QR CODE TO SUBSCRIBE
Mai Dubai Zero+ is the ultimate upgrade in hydration Activates Metabolism Boosts Immunity Faster Hydration
YOU STILL DRINKING ONLY ZERO? ASK FOR
ARE