Benefit from the halo effect of natural and organic products
READY FOR GRILLING SEASON
promos and opportunities abound COST-EFFECTIVE RENOVATIONS
tell how to navigate rising prices
BEST WAY TO PAY
systems are best for your stores? March 2023 Volume 102, Number 3 www.progressivegrocer.com Digital Differentiators How e-grocers are setting the pace of change in grocery
GET
Ideas,
Experts
THE
Which
Red Hot Seafood Sales
Wild Alaska Sockeye Salmon
Wild Alaska Sockeye Salmon
Wild Alaska Sockeye Salmon
AlaskaSeafood.org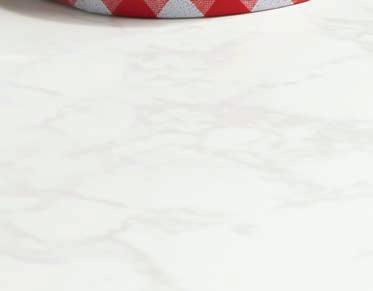 NO PALM OIL AND NO ARTIFICIAL FLAVORS FROM THE #1 PREMIUM PRESERVES BRAND INTRODUCING Available in March 2023 in two sizes: 8.8oz and 12.7oz NON GMO For more information about Bonne Maman, visit us at www.bonnemaman.us For retail sales information, contact W ner.com Visit us at Booth #417 Hall A
Weee! says that it has the recipe for grocery success in an increasingly multicultural world: a diverse assortment and lots of social media.
The Halo Effect
Even during times of inflation, grocers should think about how they can further implement natural and organic products into their merchandising plans.
Features 21 SPECIAL REPORT
Contents 03.23 Volume 102 Issue 3 12 NIELSEN'S SHELF STOPPERS Pet Care 13 MINTEL GLOBAL NEW PRODUCTS Energy Drinks Departments 14 ALL'S WELLNESS Update on Food Allergen Labeling Requirements 57 EDITORS' PICKS FOR INNOVATIVE PRODUCTS  58 AHEAD OF WHAT'S NEXT Seafood Rules the Road 8 EDITOR'S NOTE Don't Be Afraid to Be Amazing 10 IN-STORE EVENTS CALENDAR May 2023 4 progressivegrocer.com COVER STORY Digital Differentiators How pure-play online grocers Misfits Market and Weee! are setting the pace of change in grocery. 16 21
Contact your GOYA representative or email salesinfo@goya.com | GoyaTrade.com Authentic. Delightful. Chocolatey. Authenticity meets chocolate. Treat your shoppers to GOYA® Chocolate Maria Cookies! The craveable cookies Hispanics love, now made with real cocoa. ©2023 Goya Foods, Inc. Learn More!
26 FRESH
FOOD
Grate Expectations
As grilling season rolls out, so do new ideas, promotions and opportunities.
UNDERWRITTEN BY
32 CENTER STORE
What's Cool in Snacking
The frozen section offers a plethora of noshing options.
35 CENTER STORE
Some Things Brewing
Functionality, traceability and sustainability are infusing current coffee and tea offerings.
8550 W. Bryn Mawr Ave. Ste. 200, Chicago, IL 60631 Phone: 773-992-4450 Fax: 773-992-4455 www.ensembleiq.com
BRAND MANAGEMENT
BRAND DIRECTOR John Schrei 248-613-8672 jschrei@ensembleiq.com
EDITORIAL EDITOR-IN-CHIEF Gina Acosta gacosta@ensembleiq.com
MANAGING EDITOR Bridget Goldschmidt bgoldschmidt@ensembleiq.com
SENIOR DIGITAL & TECHNOLOGY EDITOR Marian Zboraj mzboraj@ensembleiq.com
SENIOR EDITOR Lynn Petrak lpetrak@ensembleiq.com
MULTIMEDIA EDITOR Emily Crowe ecrowe@ensembleiq.com
CONTRIBUTING EDITORS
Debby Garbato, Jenny McTaggart and Barbara Sax
ADVERTISING SALES & BUSINESS
ASSOCIATE PUBLISHER, REGIONAL SALES MANAGER (INTERNATIONAL, SOUTHWEST, MI) Tammy Rokowski 248-514-9500 trokowski@ensembleiq.com
REGIONAL SALE MANGER Theresa Kossack (MIDWEST, GA, FL) 214-226-6468 tkossack@ensembleiq.com
BUSINESS DEVELOPMENT MANAGER Lou Meszoros 203-610-2807 lmeszoros@ensembleiq.com
ACCOUNT EXECUTIVE/CLASSIFIED ADVERTISING Terry Kanganis 201-855-7615 • Fax: 201-855-7373 tkanganis@ensembleiq.com
CLASSIFIED PRODUCTION MANAGER Mary Beth Medley 856-809-0050 marybeth@marybethmedley.com
AUDIENCE
LIST RENTAL MeritDirect Marie Briganti 914-309-3378
SUBSCRIBER SERVICES/SINGLE-COPY PURCHASES
Toll Free: 1-877-687-7321 Fax: 1-888-520-3608 contact@progressivegrocer.com
Reputation
40 EQUIPMENT & DESIGN Spotless
Keeping stores clean isn't only an essential hygienic practice, but also key to attracting and retaining customers.
OPERATIONS
Retailers' Eco-Friendly Efforts Gain Ground
Some of the biggest players in grocery have upped their waste reduction initiatives.
EQUIPMENT & DESIGN
The 'Look' for Less
Facing soaring labor and materials prices, experts discuss how to reduce store renovation costs.
54 TECHNOLOGY The Future of Payments
With convenient payment options proliferating, which systems should grocers adopt?
PROJECT MANAGEMENT/PRODUCTION/ART
SENIOR CREATIVE DIRECTOR Colette Magliaro cmagliaro@ensembleiq.com
ART DIRECTOR Bill Antkowiak bantkowiak@ensembleiq.com
ADVERTISING/PRODUCTION MANAGER Jackie Batson 224-632-8183 jbatson@ensembleiq.com
MARKETING MANAGER Rebecca Welsby rwelsby@ensembleiq.com
SUBSCRIPTION SERVICES
LIST RENTAL mbriganti@anteriad.com
SUBSCRIPTION QUESTIONS contact@progressivegrocer.com
CORPORATE OFFICERS
CHIEF EXECUTIVE OFFICER Jennifer Litterick
CHIEF FINANCIAL OFFICER Jane Volland
CHIEF PEOPLE OFFICER Ann Jadown
EXECUTIVE VICE PRESIDENT, CONTENT & COMMUNICATIONS Joe Territo
EXECUTIVE VICE PRESIDENT, OPERATIONS Derek Estey
PROGRESSIVE GROCER (ISSN 0033-0787, USPS 920-600) is published monthly by EnsembleIQ, 8550 W. Bryn Mawr Ave. Ste. 200, Chicago, IL 60631. Single copy price $14, except selected special issues. Foreign single copy price $16, except selected special issues. Subscription: $125 a year; $230 for a two year supscription; Canada/Mexico $150 for a one year supscription; $270 for a two year supscription (Canada Post Publications Mail Agreement No. 40031729. Foreign $170 a one year supscrption; $325 for a two year supscription (call for air mail rates). Digital Subscription: $87 one year supscription; $161 two year supscription. Periodicals postage paid at Chicago, IL 60631 and additional mailing offices. Printed in USA.
POSTMASTER: Send all address changes to brand, 8550 W. Bryn Mawr Ave. Ste. 200, Chicago, IL 60631. Copyright ©2023
EnsembleIQ All rights reserved, including the rights to reproduce in whole or in part. All letters to the editors of this magazine will be treated as having been submitted for publication. The magazine reserves the right to edit and abridge them. The publication is available in microform from University Microfilms International, 300 North Zeeb Road, Ann Arbor, MI 48106. The contents of this publication may not be reproduced in whole or in part without the consent of the publisher. The publisher is not responsible for product claims and representations.
40 54 48 26 Contents 03.23 Volume 102 Issue 3 6 progressivegrocer.com
THE ART OF MERCHANDISING ® EXTRUDED SIGN HOLDERS POUCH HOOK MERCHANDISING AUTO FEED PUSHER SYSTEMS CLEAR ACRYLIC DIVIDER SYSTEMS OVERSIZE PRODUCT MERCHANDISING DUAL LANE MERCHANDISING ZIPTRACK® SHELF MERCHANDISING CLEARSCAN® LABEL HOLDERS AND STRIPS DISPLAY AND SCAN HOOKS WONDERBAR® TRAY MERCHANDISING ENDLESS BASKETS AND DIVIDERS FENCING AND DIVIDERS TRION INDUSTRIES, INC. WWW.TRIONONLINE.COM/ART 800-444-4665 ©2022 Trion Industries, Inc. HOOKS | SHELF MERCHANDISING | LABELING
By Gina Acosta