SEPTEMBER DRUGSTORENEWS.COM2022 THEHEALTHOFGROWTHCONTINUINGRETAILCARE SkinINSIDEcaregoesbacktobasicsPage32 Convenient care clinics expand their offerings and their appeal to consumers
Pr ss ss G ! pr sspogo om ART03349 Rev A Meet the w blood Inautomatically.collectslancesmonitorglucosethatandbloodseconds. Now available for order from AmerisourceBergen, Cardinal Health, and McKesson. Never again handle a separate lancet or test strip. Everything that's needed to test is inside each 10-test cartridge. P G Automati T st Cartridg s Each tube contains 50 tests (5 cartridges; 10 tests in each cartridge) P G Automati Blood Glu os Mo itori g Syst m AmerisourceBergen: ABC 8: 10259587 Cardinal: CIN: 5738448 McKesson: 2383503 AmerisourceBergen: ABC 8: 10259500 Cardinal: CIN: 5738430 McKesson: 2383487 © 2022 Intuity Medical, Inc. All rights reserved.
*These statements have not been evaluated by the Food and Drug Administration. These products are not intended to diagnose, treat, cure or prevent any disease. THE POWER OF ADVANCED IMMUNE SUPPORT* Meet Your Customers Where They Are. Vegan Vegetarian&Friendly No colorsartificialorflavorsPremium Haschberg Black Elderberries (Sambucus nigra) TheElderberryOriginalBrand for an immediate dose of powerful immune support* when they need it the most INTENSIVE IMMUNE In the Cough/Cold Aisle 500110961168UPC#: 800122961168UPC#: 100150961168UPC#: 000131961168UPC#: 600126961168UPC#: 300143961168UPC#: Call your wholesaler to order today! @sambucolSambucolUSA.com Sales@pharmacareus.com for everyday wellness and immuneyear-roundsupport* DAILY IMMUNE In the Vitamin Aisle

DSN (ISSN 0191-7587) is published monthly 12 times a year by EnsembleIQ, 8550 W. Bryn Mawr Ave, Suite 200, Chicago, IL 60631. Subscription rate in the United States: $125 one year; $230 two year; $14 single issue copy; Canada and Mexico: $150 one year; $270 two year; $16 single issue copy; Foreign: $170 one year; $325 two year; $16 single issue copy. Periodicals postage paid at Chicago, IL, and additional mailing offices. POSTMASTER: Please send address changes to DSN, 8550 W. Bryn Mawr Ave, Suite 200, Chicago, IL 60631. Vol. 44 No. 9, September 2022. Copyright © 2022 by EnsembleIQ. All rights reserved. Vol. 44 No.
FEATURESFacebook.com/DrugStoreNewsTwitter.com/DrugStoreNews
4 September 2022 DRUGSTORENEWS.COM 32 INSIDE BEAUTY Clean Sustainableand Skin care goes back to basics
44 HEALTH: WEIGHT MANAGEMENT AND SPORTS NUTRITION Weight, Weight, Don't Tell Me The sports nutrition and weight-loss market is booming as consumers look to shed COVID pounds and improve their health 36 PHARMACY: SPECIALTY Handle with Care Retailers are amplifying their offerings in the specialty pharmacy multidimensionalarena approach to health, interest in homeopathic medicine is on the rise THE GROWTHCONTINUINGOFRETAILHEALTHCARE 22 52 HEALTH: HOMEOPATHY18 GUEST COLUMN By NicholasDiagnostics'BabsonTuros 58 LAST WORD By David StrategiesE-commerceReenergizingOrgel
9 DEPARTMENTS 6 EDITOR'S NOTE 8 INDUSTRY NEWS 12 CBD NEWS 16 PRODUCTS TO WATCH 20 WOMEN IN THE NEWS COLUMNS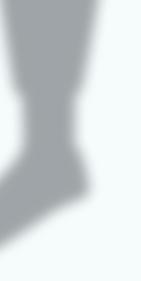 What's Next? time for the industry to plan for the next chapter in its storyline
Convincing consumers that retail pharmacy should be their first consideration for routine needs that do not require a primary care physician could go a long way toward the expansion of retail health. It could be the game-changing X factor that retail health really needs. After all, if you build it and then tell them you built it, they will (likely) come. dsn
6 September 2022 DRUGSTORENEWS.COM EDITOR'S NOTE
Gisselle Gaitan
But now the industry must plan for the next chapter in this storyline, and our cover story (page 20) explores the opportunities and the challenges facing the industry. Even as retail health clinics are playing a larger role in consumer health care, the industry is making it clear that it is not trying to replace existing primary care providers.
The other issue the industry has to overcome is the limit on full practice authority for clinicians and pharmacists. "It's a policy-oriented barrier," Nate Bronstein of the Convenient Care Association told us. "Depending on the state they're in, the providers in retail health clinics, nurse practitioners or physician associates may be required to have direct physician oversight."
nigelmaynard@ensembleiq.com EDITORIAL Managing Editor Hannah
Receiving full practice authority will require a longer-term strategy, but retail pharmacies can help themselves by getting the word out to consumers that they are open for healthcare business. "I think many people believe that primary care clinics located in retail have a limited set of services," said Clive Fields, chief medical officer and co-founder of VillageMD. "Our challenge has been moving people to recognize they can get care in a convenient setting."
To answer that question, perhaps we should look at the recent past. Retail health clinics are no longer the small space in the corner of a supermarket or drug store where consumers could get flu shots or fill scripts. Services are much more varied now and retail locations also have changed to accommodate this new reality.
By Nigel F. Maynard
It's
slevy@ensembleiq.com Desk Editor Maria Manliclic (212)
An EnsembleIQ Publication 8550 W. Bryn Mawr Ave Suite 200 Chicago, IL 60631
hesper@ensembleiq.com Senior Editor Sandra Levy
Jackie
During the COVID-19 crisis, retail clinics became even more important destinations for testing, as well as for routine care, while other healthcare providers shuttered their offices. Then the retail clinics became sources of vaccines and other pandemic-related care. Today, the estimated 3,300 retail health clinics throughout North America are expanding their offerings to provide a range of care for consumers.
AUDIENCE LIST RENTAL MeritDirect Marie Briganti 914-309-3378 SUBSCRIBERCUSTOMERSERVICES/CARE TOLL-FREE: 1-877-687-7321 FAX: contact@drugstorenews.com1-888-520-3608 REPRINTS & PERMISSIONS Reprints, permissions and licensing, please contact Wright's Media ensembleiq@wrightsmedia.comator(877)652-5295. CORPORATE OFFICERS Chief Executive Officer, Jennifer Litterick Chief Financial Officer, Jane Volland Chief Human Resources Officer, Ann Jadown EVP, Operations, Derek Estey EVP, Content and Communications, Joe Territo EDITORIAL ADVISORY BOARD John Beckner, NCPA Becky Dant, Costco J. Jeremy Faulks, Thrifty White Pharmacy Doug M. Long, IQVIA Nancy Lyons, Health Mart Pharmacy Katie Scanlon, Publix Super Markets Heidi Snyder, Drug World Pharmacies
ggaitan@ensembleiq.com SALES & BUSINESS Northeast Manager Alex Tomas
PRODUCTION/ART Creative
Senior Vice President, Publisher John Kenlon (516) 650-2064, Editor-in-Chiefjkenlon@ensembleiq.com|EditorialDirector Nigel F. Maynard Esper (773) 992-4449, (845) 893-9573, Onlinemmanliclic@ensembleiq.com756-5093,Editor (212) 756-5138, (212) 756-5155, atomas@ensembleiq.com Regional Manager Steven Werner (312) 961-7162 swerner@ensembleiq.com Director Colette Magliaro Productioncmagliaro@ensembleiq.comManagerBatson (224) 632-8183, jbatson@ensembleiq.com
"RECEIVINGFULLPRACTICEAUTHORITYWILLREQUIREALONGER-TERMSTRATEGY,BUTRETAILPHARMACIESCANHELPTHEMSELVESBYGETTINGTHEWORDOUTTOCONSUMERSTHATTHEYAREOPENFORHEALTHCAREBUSINESS."
It's been an eventful three years for retail pharmacy. True, the industry has been evolving for years, but the COVID-19 pandemic accelerated many of the issues swirling around retail health. But perhaps now is the time to answer the $10,000 question: What's next?


• Increasing pharmacist base pay rate ranges across the United States; • Extending premium pay for pharmacists electing to work additional shifts; and
• Extending sign-on bonuses for pharmacists and pharmacy Walgreenstechnicians.alsosaid that it continues to take steps and make investments as part of the company's focus on team member health and well-being, both in the workplace and beyond.
In May, Walgreens launched Be Well Connected, an internal initiative developed to provide easy access to a wider range of services and support that foster "whole person" health — across mind, body and spirit.
Building on the company's existing EAP platform, Life365, Be Well Connected offers resources such as five free counseling sessions with a licensed therapist, a customized mobile app, and mental health and wellness solution that connects team members to one of the world's largest, most supportive and inclusive well-being communities. These and other services are available to team members and their families at no cost, the retailer said.
Walgreens Offering New Round of Pay Hikes, Well-being Initiatives
Following this licensure, Sanofi will begin to ship its vaccines helping to ensure more people, including vulnerable populations of 65 years old and older, will be immunized with the vaccine best suited for their needs as recommended by theInfluenzaACIP. disproportionately impacts people over the age of 65 years old and older, underrepresented communities and people with comorbidities, such as diabetes, asthma, chronic obstructive pulmonary disease and heart disease. Since 2010, it's estimated by the CDC that between 70% and 85% of seasonal flu-related deaths have occurred in people 65 years old and older, and between 50% and 70% of seasonal flu-related hospitalizations have occurred among people in this age group. ACIP's June 22 recommendation will undoubtedly help reduce the risk of influenza cases and severe flu-related complications in this population at highest risk, Sanofi said.
"Not every flu vaccine is created equal, and we are pleased with ACIP's acknowledgment that Fluzone High-Dose Quadrivalent and Flublok Quadrivalent have demonstrated improved protection from flu and its related complications through randomized controlled trials and realworld evidence," the company said. InfluenzaforSanofiApprovesFluVaccines2022-2023Season
8 September 2022 DRUGSTORENEWS.COM INDUSTRY NEWS
The Food and Drug Administration has approved Sanofi's licensure request for vaccine approval for the upcoming 2022-2023 flu season, which would include Fluzone High-Dose Quadrivalent (influenza vaccine), Flublok Quadrivalent (influenza vaccine) and Fluzone Quadrivalent (influenza vaccine).
This approval comes on the heels of the CDC's Advisory Committee on Immunization Practices' preferential recommendation for adults aged 65 years old and older, including Fluzone High-Dose Quadrivalent and Flublok Quadrivalent.
These investments include:
FDA
"ACIP's recommendation is a first step to help improve protection against flu and its complications for this 65 years and older highrisk population," said Michael Greenberg, North America medical head of vaccines at Sanofi.
Walgreens Boots Alliance is building on its efforts over the past 12 months to support its team members, including $450 million announced last August as part of the move to $15/hour minimum wage and an additional $190 million in pharmacist investments this fiscalTheyear.company shared that it is expanding on those investments as part of an ongoing implementation to increase its pharmacist base pay ranges. "These are further recognition of our pharmacists' hard work, dedication and commitment, and the critical role they continue to play in caring for our customers and patients," the company said.
Welly has expanded offering to categories, available at on cap the Pain Aisle. is offering to
exclusively
include over-the-counter Medicines & Supplements within the Pain & Fever, Cough & Cold, Digestive, Sleep, Allergy, and Mood
now
end
make shopping for the solution you need simple, clear, and fun. Explore the whole family at GETWELLY.COM We'd love to hear what you think! @GETWELLY #GETWELLY#BEWELLY One-Stop Wellness for Healthy Minds and Bodies
appy ealthappy e al th Real Life Requires Real Remedies Just what you need, right when you need it.
Welly
a wide assortment of OTC drugs & supplements with uncomplicated, benefit-focused names
Target. Find us
or in
our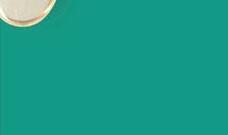 Publix
"Community pharmacies are small businesses, and even though they are affected by the same tough conditions that are battering the rest of Main Street, the biggest threat to their ability to continue to provide health care for consumers — by far — is from the heavy-handed business tactics of insurance-owned PBMs," said NCPA CEO Douglas Hoey.
Roughly 73% of respondents said they're dealing with the labor shortage by offering higher wages and benefits. Fifty-four percent said fewer hands means it's taking longer to fill patient prescriptions.
North and South Carolina pharmacy locations plan to offer the service at a later date.
PickupDebutsPharmacyCurbsideService
10 September 2022 DRUGSTORENEWS.COM INDUSTRY NEWS
NCPA Survey: Three-quarters of Community Pharmacies Report Staff Shortages
Publix Pharmacy is rolling out curbside pickup at stores in Florida, Georgia, Alabama and Virginia, with select pharmacies excluded.
"Our customers enjoy the convenience of curbside pickup for their grocery orders, so we are excited to add prescriptions to that offering," said Dain Rusk, Publix vice president of pharmacy. "Whether customers choose to shop in our stores or from the comfort of their cars, we are committed to providing the same great service from our Customerspharmacies."mayselect
for curbside pickup, call the number on the sign and inform customer service of their presence.
The result on labor conditions has barely changed from similar NCPA surveys conducted last May and last November, when roughly 79% and 70% of community pharmacists, respectively, said they were struggling to find workers. This year and last year, applicants for pharmacy technician positions are in short supply. More than 88% of respondents this year said finding pharmacy techs was their No. 1 problem, followed by front-end staff at 56%.
An overwhelming majority (93%) of community pharmacists said inflation is affecting their businesses. Unlike most other small businesses, which can pass on higher costs to consumers in the form of higher prices, pharmacies can't raise prices on medicines because health insurance companies dictate the pricing, NCPA noted. Supply shortages that started at the beginning of the COVID-19 pandemic have also persisted, according to the survey.
Controlled substances purchased through Medicare Part B and agerestricted medications are not eligible for curbside pickup.
curbside pickup after prepaying for their prescriptions through the Publix Pharmacy app or online. Upon arrival, customers should park in the designated spaces
More than three-quarters of community pharmacists say they are having a tough time filling open positions, and the result is higher payroll costs and longer wait times for patients seeking to fill prescriptions, according to a new survey released by the National Community Pharmacists Association.
Seventy-nine percent of respondents said they've been affected by supply shortages in the last six months. That's down slightly from a similar survey conducted in April 2020, when almost 90% of respondents said they were affected by supply chain issues.
The NCPA survey, conducted from July 25 to Aug. 5, was sent to approximately 8,000 independent pharmacy owners and managers, with approximately 360 responding.
Curbside pickup for prescriptions is available during Publix Pharmacy hours of operation at no additional cost to the customer. Prescription costs and co-pays will be collected during the prepay process.
The Brand Used by Professionals® Since 1919 #1 Hand Held* Massagers Trimmers #1 Brand* Pet #1 Brand* Clippers #1 Brand* ©2022 Wahl Clipper Corporation *Based on data reported by Nielsen through its Scanning Service for the Categories above for the 52 week period ending 7-17-2021, for the XAOC markets. wahlusa.com Contact us at 1-800-334-4627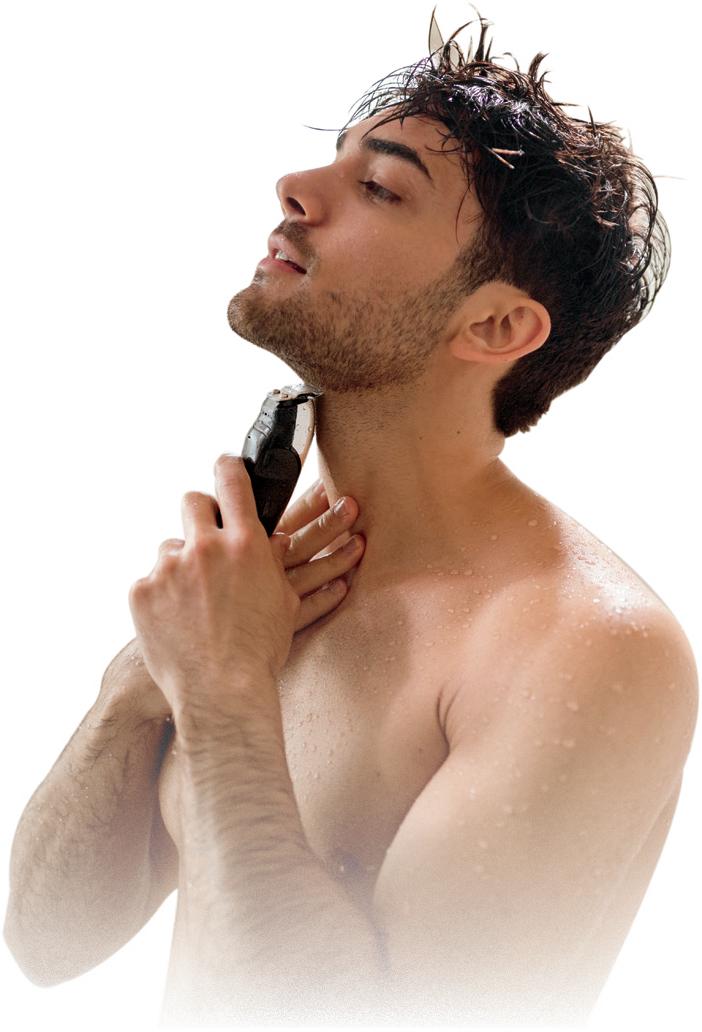 inTopCBDPetRangeMe:Food,AmongSearchesQ22022
data from more than 15,000 retail buyers and 200,000 suppliers to help report the latest trends, and searches in Q2 imply that consumer health trends are being heard by retailers.
"Mushroom was one of the top searches in Q2 as it's not only a tasty product used in increasing amounts of plant-based products, but mushrooms offer many health benefits as consumers continue to prioritize health," the company said. In addition, an increase in pet ownership over the course of the pandemic has led to growing demand for quality pet food and products, so "cat food" made it on the top searches list.
New CBD Brand Carrying Jerry Garcia's Name Launches
Jerry Garcia Wellness has tapped Cameron Keluche, founder of KelSie Biotech, to head up its product development and ensure that the quality and efficacy are second to none. The company said KelSie Biotech is known in the industry as a developer of some of the most highly effective CBD products and brands.
Continuing the health trend, searches for "organic skin care" have seen an increase along with a rise in "CBD" related products in the United States in particular, the company said.
Overall, the most popular buyer collection this quarter was sustainability. "Retailers left and right are implementing sustainability initiatives and declaring war on plastic and harmful ingredients by banning them from their stores completely," the company said. "And on the brand side, sustainable products are beating their less eco-friendly competitors onto retail shelves time and time again."
"It is an honor to work on this 100% organic and plastic-free CBD project initiated by Jerry Garcia Wellness," said Keelin Garcia, Jerry's daughter and president of Jerry Garcia Music Arts. "We appreciate how dedicated the company has been to ensure that every aspect of the project is in line with what father believed in and supported," she said. "We're excited to be able to honor him on his 80th birthday by sharing this natural wellness CBD program with his fans."
Online retail product discovery wasthequartersearchestrendsRangeMepurchasingandplatformsaidhealthdominatedonlineinthesecondof2022.Amongtopsearchterms"CBD."RangeMeanalyzesuser
Jerry Garcia Wellness is a new CBD-centric business that evokes the "vision and values" of Jerry Garcia, the late founder of rock band The Grateful Dead. The brand said Garcia was an early proponent of cannabis legalization and believed in its natural benefits decades before it became widely recognized as an effective aid to health and wellness. Officially licensed as a partner of the Garcia family, the new CBD wellness brand will offer a full line of CBD products that pay homage to the Jerry Garcia legacy. Products include a collection of tinctures, a full array of topicals and custom-molded rose-shaped gummies inspired by Garcia's love of roses. "Each product elicits its own unique vibe, and all are centered on caring for the mind, body and soul, as well as our planet," the company said.
12 September 2022 DRUGSTORENEWS.COM CBD NEWS
November 16 - 17, 2022 Fairmont Hotel, Chicago SAVE THE DATE! CHECK OUT OUR 2022 AGENDA WEDNESDAY, 11/16 Networking Cocktail Reception Awards Dinner THURSDAY, 11/17 Keynote Breakfast Session Leadership Panel Discussions Panel 1: Transforming the Workplace Panel 2: Elevating & Expanding Access to Healthcare Panel 3: Re ecting Shopper Values Panel 4: What's Around the Corner & How to Prepare THANK YOU TO OUR CURRENT 2022 SPONSORS! For more information including sponsorship opportunities, please contact: Alex Tomas Sales Account Manager atomas@ensmebleiq.com212-756-5155 Steven Werner Regional swerner@ensmebleiq.com312-961-7162Manager DSNTOPWOMEN.COM
14 September 2022 DRUGSTORENEWS.COM CBD NEWS
• Boost: A lemon-flavored gummy containing 2.5 mg of THC and 10 mg of THCV for starting the day with a little extra buzz; and
"Focus, recovery and sleep are critical areas of optimization for athletes that our sports products can support," said Jacques Tortoroli, CEO of Charlotte's Web. "An NSF Certified for Sport line can assure sports leagues and their players that ingredients are safe and certifies that there are no banned substances. We believe our products, upon meeting NSF certification, will make a positive impact on the lives of professional, amateur athletes and fansCharlotte'salike."
Web NSF Certified for Sport THCFree products will include tinctures, topicals, gummies and more. The first products planned for launch are an NSF-certified tincture and gummy followed by a sport portfolio planned for release in the first half of 2023. Each product in the Charlotte's Web Sports portfolio pipeline will undergo NSF's certification for sport to meet the content quality, transparency and safety requirements of many leagues, teams and players, the company said. NSF Certified for Sport products must have less than 9 mcg of THC per serving. With the majority of Charlotte's Web's current product portfolio containing full-spectrum products, the broad-spectrum sports portfolio will target a different consumer segment than most of its current product lines.
ProductSportsWebCharlotte'sIntrosLine
• Relieve: A high-absorbing topical gel with 100% THC, designed to rapidly ease tension with a 30 to 45 minute onset time.
Curaleaf Holdings, an international provider of cannabis consumer products, announced the launch of Plant Precision, a curated collection of edibles and a topical gel designed to target specific wellness categories.
The minor cannabinoids featured in Plant Precision gummies are nonpsychoactive and do not create the euphoric feeling like THC does. Instead, it interacts differently with human receptor systems, the company said.
• Soothe: A pineapple-flavored gummy containing 2.5 mg of THC and 10 mg of CBG for rebounding after travel, long workouts or long weekends;
Charlotte's Web Holdings announced plans to unveil a product line catering to the sports vertical. The products are currently undergoing the sport certification process with third-party organization, NSF. The company said its tinctures and gummies have been used by elite and everyday athletes since its founding, and it was named the official CBD partner of Angel City Football Club, marking the company's first partnership with a sports team.
Plant Precision allows consumers to explore a range of potentially therapeutic options:
According to a Curaleaf/Harris Poll survey, 69% of Americans said they would be more likely to use cannabis as a health solution if it came in small, controlled doses. Curaleaf recognized this need and created an approachable line for the newer wellness-oriented consumer. This line features gummy edibles that offer low, customizable doses of THC and high doses of nonpsychoactive therapeutic minor cannabinoids like CBD, CBG, CBN and THCV. It also includes a quickly absorbent THC topical gel, the company said.
"With Plant Precision, we wanted to create a simplified way people can incorporate cannabis into their daily health-and-wellness routines," said Matt Darin, CEO of Curaleaf. "These products empower people to explore cannabis beyond THC and CBD, and offer more customizable solutions on how the plant can best serve a consumer's personalized needs."
• Balance: An apple-flavored gummy containing 2.5 mg of THC and 10 mg of CBD for waking up, winding down or providing a moment of calm;
Charlotte's Web said the final NSF Certified for Sport product certification process is currently underway.
Plant Precision products initially will launch at Curaleaf locations in five states through August. The gummies and gel are available in Arizona and Massachusetts, with the gel also available in Florida, Nevada and Utah.
• Slumber: A cherry-flavored gummy containing 2.5 mg of THC and 10 mg of CBN, which could be a helpful addition to a nighttime routine to help fall (and stay) asleep;
Curaleaf Debuts Line Targeting Specific Healthand-Wellness Categories
4. Aquaphor Repairing Hand Masks
New & Noteworthy HRG's
16 September 2022 DRUGSTORENEWS.COM PRODUCTS TO WATCH
Benadryl Allergy Extra Strength Tablets from Johnson & Johnson is for the heavy allergy sufferer, so it's formulated to be twice the strength of Benadryl Allergy, the company said. The tablets offer 50 mg of Diphenhydramine to alleviate sneezing, itchy, watery eyes, runny nose and itchy throat. It comes in a 24-count pack.
5. Vicks SuperC Vitamin C Gummies, Energize + Replenish
1. Mucinex HBP Cough & Chest Congestion Liquid Gels
2. Cetaphil Moisturizing Relief Body Wash
August
3. Benadryl Allergy Extra Strength Tablets
Product introductions slowed again this month, as jitters returned to the market and inflation fears reemerged. As a result, new products slowed from their July numbers. For the month of August, suppliers unveiled just 59 new products, which is about half of the 120 items they introduced in July. Waukesha, Wis.-based HRG reviewed 22 products in the health category, 28 in the wellness sector and nine beauty items to see which ones stood out as Products to Watch. Here is what they found:
Reckitt's Mucinex HBP Cough & Chest Congestion is formulated without nasal decongestants. It's free of sodium for people with high blood pressure and sugars and alcohol for those with diabetes. The liquid gel capsules are 40% smaller and are designed to be fast release to relieve chest congestion, thin and loosen mucus and control coughing. It comes in a 16-count pack.
Beiersdorf's Aquaphor Advanced Therapy Repairing Hand Masks are designed to provide intense hydration and dry skin repair in 10 minutes. The single-use gloves are coated with shea butter, avocado oil and provitamin B5 to restore soft, smooth and healthy-looking skin on hands and cuticles. The masks are free of fragrance and parabens, and are hypoallergenic. It comes in a one-pair pack.
Vicks SuperC Vitamin C Gummies from Procter & Gamble are made with 750 mg of vitamin C, plus vitamin B, a proprietary herbal blend of green tea extract, ginseng and goji berry to support immune health and cellular energy production, the company said. The gummies are citrus-flavored and suggested for adults who are 18 years old and older. It's available in a 36-count pack. dsn five notable products from 2022
Designed for dry, sensitive skin, Galderma Laboratories' Cetaphil Moisturizing Relief Body Wash is a blend of glycerin, shea butter and soybean oil for 24-hour dryness relief, the company said. Galderma said it developed the creamy, rich formula to restore skin's moisture barrier and help prevent the drying effect of water. It comes in a bottle that measures 20 oz.
SUPERCHARGEYOURPROFITS #1 Alkaline Water* #1 Still Water, Total US in Natural* #1 Premium Water Velocity Brand, Total US in Food, Natural, Convenience and MULO* sales@essentiawater.com | 877.293.2239 | essentiawater.com *Source: IRI/SPINS/WFM L52 WKS Period Ending 3/20/22 with the #1 alkaline water*
The idea of making blood testing more convenient and accessible inspired me to join Babson Diagnostics. We hold our clinical studies in retail pharmacies, so I get a chance to talk to customers. I hear many of the same frustrations I heard when I worked behind the counter. At a study in Philadelphia, one customer told me they had to take several buses to reach the nearest blood-testing lab, a 50-minute trip one way. Another told me she once waited hours for a blood test at a local hospital. We can do better. We must do better, especially in socially vulnerable areas. Where do we start? I have a few ideas: Better health outcomes start with meeting patients where they are. Access to health care impacts a person's overall physical, social and mental health status and quality of life. As we return to many
By Nicholas Turos Nicholas Turos, vice president of business development, Babson Diagnostics
Diagnostic tests are the cornerstone of preventive care. Seventy percent of medical decisions depend on lab testing results, yet our research shows that more than 1-in-5 adults (21%) do not receive routine blood work and routine primary care visits.
18 September 2022 DRUGSTORENEWS.COM GUEST COLUMN of the activities and societal norms we enjoyed pre-pandemic, we can't take for granted the lessons learned about the importance of being patient-centered during the past two years. Retail pharmacies were on the front lines of beating the COVID-19 pandemic by offering testing and vaccines, and they are ready and uniquely positioned to play a more integrated role in our healthcare system. According to ResearchGate, there are more than 67,000 community pharmacies in the United States, and most Americans live within 5 miles of one, according to the National Association of Chain Drug Stores. A recent study by APhA Pharmacy Today also found that Medicare beneficiaries visited community pharmacies about twice as frequently as they visited primary care offices.
Access for All
I think about my dad a lot in my career as a healthcare professional. When I was a pharmacist working at a community drug store, I was doing much more than dispensing prescriptions and giving advice on over-the-counter products. I was on the front lines helping people better manage their health and access critical health services.
Patient-centered services is one way to improve health outcomes
Regular blood testing also is critical in the prevention and management of chronic diseases.
If we are going to address these health disparities and achieve optimal health for all Americans, we have to look at cost-effective, proven strategies. The power of prevention is centered on connecting people to the right health services and an integrated team of health professionals. dsn
Preventive care is close to my heart. My father died from leukemia when I was 26 years old, and, like many, he only believed in seeing a healthcare provider when he was sick. An annual wellness exam and a simple blood test may have caught his cancer earlier and extended his life. Something so simple, yet many don't take the time to do.
Accurate, quality blood testing offers numerous health benefits. They help identify developing health problems, guide timely clinical care, as well as help patients and their providers make more informed decisions about diet, lifestyle and exercise.
At a drug store in Cleveland, I saw up close all the barriers that people have in getting routine care. I was a familiar face in the community and wore a white lab coat. The drug store was convenient. Many of my customers would walk to my store. In that community, my store was also a primary source of groceries, and I saw customers at least once a week.
There is no question that poverty, disadvantage, discrimination and unequal access produce poor health. We've come up with an academic-sounding term to describe these barriers: social determinants of health. And there has been a lot of research that shows they exacerbate the disparities in health outcomes we see across race or ethnicity, age, socioeconomic status, sexual identity and geography.
" "There is no question that poverty, Theaccessdiscriminationdisadvantage,andunequalproducepoorhealth."futureliesinpreventivecarethatpeopleactuallyuse.
! A O s B e n e fi t S p e c i fi c V i t a m i n s & M i n e r a l s
20 September 2022 DRUGSTORENEWS.COM WOMEN IN THE NEWS Hill Climbers
Kate Ilahi: I am extremely excited to be joining the NACDS GR team. Since the pandemic started, our chain community pharmacies have played an increasingly important and reliable role in providing access to healthcare services in a safe and trusted environment. My top priorities in starting this new role are twofold: First, I look forward to getting to know all of our amazing and diverse members; and secondly, I am excited to kick start my new role by doing some old-fashioned shoe leather lobbying and meeting with old and new friends on Capitol Hill to discuss NACDS's policy priorities.
By Hannah Esper
DSN: How will you use your congressional experience on the Hill to help patients and pharmacies? KI: My prior experience working on Capitol Hill has been instrumental in shaping the way I do my job today. When working on Capitol Hill you are exposed to a variety of different stakeholders, who are all trying to convince you to advance their priorities. As a hill staffer, I quickly recognized that the most effective lobbyists and advocates are those who are passionate, persistent, reliable and honest. I believe these qualities are essential in cultivating and maintaining strong working relationships on Capitol Hill to get things done. This is what I will bring to the table when advocating on behalf of our members.
KI: I was born and raised in Louisiana, and despite living in the D.C. area for over 15 years, I still consider myself a loyal Louisiana ex-pat at heart. I love to cook gumbo and crawfish etouffee for our family and friends, and recently taught my daughter's kindergarten class how to properly celebrate Mardi Gras with a king cake and a second line.
WJ: I have two citrus trees — lemon and lime! I've really enjoyed growing them and sharing with family and friends. dsn "As a hill staffer, I quickly recognized that the most effective lobbyists and advocates are those who are passionate, persistent, reliable and honest."
— Kate Ilahi "NACDS has done an incredible job of sharing pharmacy's ability to optimize patient access and wellness, and I'm thrilled to be a part of that."
— Whitney Jones
In August, the National Association of Chain Drug Stores (NACDS) welcomed Kate Ilahi and Whitney Jones, each to the role of director of congressional relations within the government affairs team. Both women were appointed to the role because of their experience on Capitol Hill to help advance the association's pro-patient, pro-pharmacy agenda. In making the announcement, NACDS president and CEO Steve Anderson said: "Kate and Whitney will bring tremendous experience and energy to their roles. Kate has advanced healthcare issues vital to vulnerable Americans — issues on which NACDS is highly engaged. Whitney has led a vast legislative and regulatory portfolio in a congressional leadership officeHere'ssetting."abit of an introduction to Ilahi and Jones.
WJ: I look forward to advocating for patients and the pharmacies they rely on by using my background at the state and federal levels to help navigate the complexities of government on their behalf. I plan to utilize this knowledge in the role each day.
NACDS appoints two new directors to help advance its pro-pharmacy agenda
DSN: What is one fun fact you could share about yourself to the DSN audience?
Whitney Jones: Getting to know our members and working closely with their teams is a top priority for me. NACDS has done an incredible job of sharing pharmacy's ability to optimize patient access and wellness, and I'm thrilled to be a part of that.
Drug Store News: What are your top priorities as you come into this new role at NACDS?
‡Based on standardized testing (ISO 11981) on soft contact lenses. Not meant to lubricate or rewet lenses. *HA is sourced from a large scale natural fermentation process Biotrue is a trademark of Bausch & Lomb Incorporated or its affiliates. © 2022 Bausch & Lomb Incorporated or its affiliates. BDB.0018.USA.22 Biotrue® Naturally Inspired Eye Care BiotrueContact Lens Solution Cleans + Disinfects + Hydrates Lenses Biotrue Hydration Boost Lubricant Eye Drops Instant Moisture for Dry Eyes + Preservative Free Contact lensfriendly‡ pH Balanced LEARN MORE about the Biotrue eye careprogramrecyclingat terracycle.com/biotrue Created for comfort Enhanced with hyaluronan (HA), a natural moisturizer* ®
22 September 2022 DRUGSTORENEWS.COM COVER STORYDRUGSTORENEWS.COM THEHEALTHOFGROWTHCONTINUINGRETAILCARE Convenient care clinics expand their offerings and their appeal to consumers
ITBRINGBUSINESSON. 2 Your industry. Your agency. If you're competing in B2B you need a strategic creative partner that knows your industry inside and out. Only EnsembleIQ's BrandLab offers full-service marketing capabilities and deep experience across retail, CPG, and technology, infused with industry knowledge and marketing intelligence. ensembleiq.com/marketing | brandlab@ensembleiq.com
During the COVID-19 crisis, retail clinics
If people would visit a clinic in the same place where they were shopping and getting their prescriptions filled, that would help to mitigate issues ranging from long ER wait times to the ballooning costs of health care.
When the convenient care industry, as the Convenient Care Association, or CCA, refers to it, debuted more than two decades ago, the clinics provided limited, affordable healthcare services for a small number of illnesses. They also provided an alternative to visiting a hospital emergency department for non-emergent care.
Many of the clinics offer chronic disease management, respiratory care, STI evaluations and even mental health services. While the clinics are playing a larger role than ever in consumer health care, Bronstein said convenient care clinics are not trying to replace shoppers' existing primary care providers. In fact, two-thirds of consumers who visit convenient care clinics do not have a primary care physician. "Our industry wants to make clear that we have no intent to take the patient from the physician or hospital," he said. CVS, Kroger, Walgreens and Rite Aid run 80% of the retail care clinics in the United States, according to the CCA. In addition to these in-store clinics, there has been growth in other convenient care clinic openings. Large healthcare systems such as Green Bay, Wis.-based Bellin Health runs FastCare walk-in clinics that charge $69 per visit, according to its website. The University of Miami Health system operates UHealth Clinics at some Walgreens locations. In July, Amazon announced it had acquired primary healthcare provider One Medical, which, while not a retail health clinic company, signals the online retail giant's plans to extend its reach into consumer health care, after its purchase of PillPack in 2019.
"This has been a consumer-driven industry," said Nate Bronstein, chief operating officer at the CCA. "The clinics have adopted their scope of services for what patients need."
® WINTER WELLNESS AWAITS Delightful immune system support so you can keep doing your thing.* Say hello to OLLY: Sales@OLLY.com
24 September 2022 DRUGSTORENEWS.COM Retail health clinics have evolved over the years. Once a small space in the corner of a supermarket or drug store, where a shopper could get a flu shot, the clinic has transformed into a high-tech, consumer-centric health hub that provides primary care. Store chains are increasing their investments in these entities, and making sure consumers know that these in-store clinics do much more than administer vaccines or perform routine diagnostic tests.
COVER STORY became important destinations for testing, as well as for routine care while other healthcare providers closed their offices. Then the retail clinics became sources of vaccines and other pandemic-related care. Today, the estimated 3,300 retail health clinics throughout North America are expanding their offerings to provide a range of care for consumers.
As retail clinics prepare for this new era in healthcare consumption, they face certain challenges. Among them are the limits on full practice authority. "It's a policy-oriented barrier," Bronstein said. "Depending on the state they're in, the providers in retail health clinics, nurse practitioners or physician associates, may be required to have direct physician oversight."
The CCA, in its "2021 Retail Health Industry Overview," noted that CPAs consist of six to nine hours a month of phone consultations and chart reviews, which adds costs to health care and limits care.
DRUGSTORENEWS.COM September 2022 25
NURSE PRACTITIONERS AND FULL PRACTICE AUTHORITY
SOURCE: CONVENIENT CARE ASSOCIATION
As the American Association of Nurse Practitioners explained, practice authority refers to the ability of nurse practitioners, or NPs, to evaluate * These statements have not been evaluated by the Food and Drug Administration. This product is not intended to diagnose, treat, cure or prevent any disease. patients, diagnose, order and interpret tests, as well as initiate and manage treatments. In the 1970s, states began to regulate nurse practitioners beyond their registered nursing license. Today, practice authority varies by state. There are three levels of practice authority for NPs. Full practice, which approximately half the U.S. states and territories have adopted, refers to NPs' ability to perform "at the top of their license." In reduced practice states, NPs can perform some of their scope without physician supervision. In restricted practice states, NPs must have supervision or an outside collaborative agreement by an outside health discipline. Physician assistants, or physician associates, or PAs, have similar state-by-state restrictions. According to the American Academy of Physician Associates, the different practice categories are optimal, advanced, moderate and reduced. This physician oversight takes the form of Collaborative Practice Agreements, or CPA.
Since 2018, retail health clinics have been providing care for about patients annually.
ThanMore VisitQuicka
Among the highlights:
Fields said the Village Medical at Walgreens clinics have been well received by patients, who appreciate the ability to fill their prescriptions and purchase other items at the same location. "There is security, free parking, and they use the healthcare professional that is used the most, which is the pharmacist," he said. "The most common interaction in the healthcare system is primary care, and the most common intervention is dispensing of prescription pharmaceuticals." Stores are repurposing spaces that were once used by banks and other businesses that are moving to online customer care. "We're going to continue building and creating locations where patients have multiple needs met at the same time," Fields said. "Instead of patients going to downtown office buildings for health care, they will get care conveniently,
Although they have advanced degrees, NPs and PAs are considered midlevel providers, which points to another issue. "The biggest challenge is getting nurse practitioners and physician assistants paid at the top of their license," said Meggen Brown, chief nursing officer at Kroger Health/The Little Clinic. In Medicare, third-party payers and insurance companies, there is a reimbursement gap. The amount that NPs can bill for a service is 85% of the amount a physician can bill for that service.
CONVENIENT CARE ASSOCIATION REPORT NOTES THAT IN-STORE CLINICS PROVIDE MANY SERVICES
• Retail health clinics are currently present in 44 states and the District of Columbia, with more than 50% of the U.S. population within a 10-minute drive of a clinic;
The first retail health clinics opened in 2000 in Minneapolis and were operated by QuickMedx. That's according to the Convenient Care Association's report, "2021 Retail Health Industry Overview." The report noted that over the years, the clinics' purpose has changed, as has the menu of services.
• CVS, Walgreens, Kroger and Rite Aid run more than 80% of the clinics;
The pandemic helped people realize that they can visit The Little Clinic for more than a runny nose. Kroger administered 11.4 million COVID19 vaccines, which helped millions of consumers become familiar with the supermarket chain's healthcare services. Many have returned for everything from diabetes management to anxiety. "It's not just vaccines, not just sports physicals," Brown said. "If you can get it done at primary care you can get it done at retail." It helps that Kroger's The Little Clinic received Joint Commission accreditation. "People didn't think you could get quality health care inside a grocery store," Brown said. "People are taken aback because it looks like a doctor's office." The clinics are part of Kroger's larger goal of being healthcare destinations. The retailer also has its Food as Medicine platform, which includes nutrition education with Kroger Health registered dietitians. Retail clinics are working on their messaging. "I think many people believe that primary care clinics located in retail have a limited set of services," said Clive Fields, chief medical officer and co-founder of VillageMD. "Our challenge has been moving people to recognize they can get care in a convenient setting." Last year, Walgreens Boots Alliance announced it had made a $5.2 billion investment in VillageMD to accelerate the opening of at least 600 Village Medical at Walgreens primary care practices in more than 30 U.S. markets by 2025 and 1,000 by 2027. "We really see our retail locations as part of the continuum of how you take care of patients in offices, at home, remotely," Fields said. "It is care built around the patient."
On the bright side, some insurance companies are more advanced on how they view NPs and PAs because these insurers understand the longterm savings. "We save them millions of dollars a year," Brown said. "Instead of someone going to the ER for a runny nose, they are coming to us." Kroger has 226 The Little Clinics in the U.S.
26 September 2022 DRUGSTORENEWS.COM
EXPANDED CARE
COVER STORY
• There are an estimated 3,300 retail health clinics throughout the United States, Canada and Mexico, with about 3,000 of these locations in the U.S., mostly in drug stores and food stores;
• Since 2018, retail health clinics have been providing care for about 50 million patients annually.
• Approximately 90% of visits to retail health clinics are for influenza, immunizations, upper respiratory infections, sinusitis, bronchitis, sore throat, inner ear infection, swimmer's ear, conjunctivitis, urinary tract infections and blood tests;
• The clinics also provide sexual health care, as 97% of the clinics provide comprehensive STI evaluations for patients and/or the partners of patients for conditions such as bacterial vaginosis; chlamydia; HIV; human papillomavirus, or HPV; and others; and
Shift Test-to-Treat into Test-to-TreatHyperdrive.isgoforlaunch. Power your Test-to-Treat program with the industry's most trusted, billing-enabled pharmacy EHR. Deliver an in-workflow, clinical solution that improves your patient's health and your bottom line.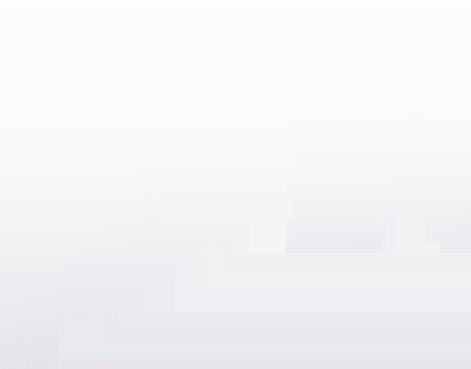 28 September 2022 DRUGSTORENEWS.COM
NEXT PHASES
COVER
"The past two years presented a variety of difficulties due to the COVID-19 pandemic's impacts and other major societal events taking place in the United States," said Angela Patterson, chief nurse practitioner officer at MinuteClinic at CVS. "After pivoting our practice, the industry now faces the challenge of determining how to move forward as we transition into an endemic care setting."
RETAIL CLINICS OFFER TELEHEALTH AND IN-PERSON CARE STORY R. Watkins, chief medical officer at The Kroger Co. and Kroger Health. "They can choose a same-day, faceto-face appointment or an appointment in the future." Patients can leverage this process to access the virtual care platform for a telehealth visit. Kroger also revamped its electronic medical records system. Different healthcare providers were not communicating with each other, so patient records were disparate. Now, if the patient gives permission, the nurse practitioner shares the records with the patient's primary care provider. "We want to do everything in our power to make it easy to be a Kroger Health patient," said Meggen Brown, chief nursing officer at Kroger Health/The Little Clinic.
Kroger updated its digital clinic scheduling tool for The Little Clinic in March 2021 and continues to make monthly enhancements based on associate and customer feedback. "The tool essentially simplifies the patient experience by allowing each patient to determine how they would like to receive service from us," said Marc
Even with advanced technology, some consumers still want both in-person care and telehealth. "There are some things that can be delivered virtually, but the trusted relationship between patient and doctor is not going to move to the internet any time soon," said Clive Fields, chief medical officer and co-founder of VillageMD, which has locations of Village Medical at Walgreens. "You can be virtual first but not virtual only. You have to see someone eye to eye, perform an exam, have a personal interaction." especially in rural and underserved communities. "We want to build on the good work that our pharmacy colleagues have done and expand services available for folks."
The pandemic changed how consumers seek health care.
Consumer healthcare demands have shifted. People have ongoing COVID-19-related needs as well as broader comprehensive care needs, from catching up on delayed preventive visits to meeting behavioral healthcare needs. This is all happening during an ongoing physician workforce shortage.
28 September 2022 DRUGSTORENEWS.COM
Retail clinic operators say the in-store entities represent just one part of the chains' strategy of providing convenient care. Technology, from online scheduling and virtual care to the ability to send electronic medical records to a patient's provider, is driving much of the growth.
High Touch and High Tech
The ability to combine care delivery channels is a critical ongoing innovation in how retail clinics offer care, according to Angela Patterson, chief nurse practitioner officer at MinuteClinic at CVS. "Consumers are open to healthcare alternatives, such as receiving primary or behavioral health care in a brick-and-mortar clinic, and technology allows us to further engage with communities experiencing impacted access to traditional primary care," she said. "As we look at the future direction of retail health care, increasing the integration, broader availability and expanded capabilities of the virtual care model is an integral part of convenient care delivery."
PatientsTreatingCliniciansRetailInfluence Retail clinicians recommend healthcare products to patients and shoppers everyday—make sure they recommend your brand Advertisefirst!your health & wellness products in Collaborative Care Clinician to educate retail healthcare professionals and drive sales in store. 72% of consumers have asked a retail healthcare practitioner for product advice, even when they are not there for an appointment. 97% of Resultingtoextremelysomewhatconsumersorlikelypurchaseit.in 46% purchased the product for the first time. For receivingpatientsscripts, 91% filled at least part of prescriptiontheir at the same store. Put Your Brand in the ONLY Magazine & Website Reaching Retail Clinitians! Contact your sales rep today for advertising packages: Alex Tomas Sales Account Manager atomas@ensembleiq.com212-756-5155 Steven Werner Regional swerner@ensembleiq.com312-961-7162Manager Did you know that...
— MEGGEN BROWN, CHIEF NURSING OFFICER, KROGER HEALTH/THE LITTLE CLINIC
MinuteClinic has more than 1,100 locations in 35 states and Washington, D.C. Under its new Patient Care Transformation initiative, MinuteClinic is expanding on existing acute and chronic care services, and adding new services that offer patients more holistic care. MinuteClinic also has a streamlined referral process when a patient needs additional care. In April, MinuteClinic began a phased rollout of expanded and new service offerings in cardiovascular health, dermatology, GI/ digestive health, musculoskeletal, neurology and women's health.
In 2020, MinuteClinic added behavioral health services, which Patterson said is an unmet need in many areas. The clinics offer mental health counseling services and treatment via licensed providers virtually and in select locations. "Behavioral health remains a key priority, and we continue to expand these services into new markets across the country," she said.
SUPPLIERS HELP Retail clinics now have an opportunity to remind consumers that they are due for various immunizations, especially the pediatric vaccines that declined during the COVID-19 pandemic. "Certainly in the convenient care clinics they are able to see the whole family," said Sandra Canally, a registered nurse, founder and CEO of The Compliance Team. "There's a lot that is needed to get the pediatric population in the door. If they are not going to the pediatrician, they need to go somewhere, and it's ended up being all about convenience."TheCompliance Team, which runs the Exemplary Provider accreditation program and other certifications, works with clinics to help them follow guidelines such as proper storage of vaccines. Canally noted that it's important for clinic staff to stay informed about new variants of COVID19, new boosters and other vaccines for emerging diseases, as well as legacy vaccines such as polio, which had a case in New York State over the summer.
COVER STORY
STAFFING SHORTAGES
CVS Health and MinuteClinic offer employees a well-being-focused benefits package and access to professional development opportunities, including affordable continuing education. CVS Health has partnered with education providers, and offers tuition reimbursement and loan repayment programs. Patterson noted that the company also acknowledges post-pandemic workforce preferences, such as the option to provide care virtually. At Kroger, one of the new benefits is mental health care, and the chain offers free mental health counseling for staff. The company also created a chief people officer position that engages with staff and creates well-being services.
The biggest challenge is getting nurse practitioners and license.atassistantsphysicianpaidthetopoftheir
Job satisfaction is crucial in health care, as fatigued and dissatisfied workers are leaving the industry. Retail clinics have implemented initiatives for attracting and retaining NPs and PAs. "A lot of our members are finding ways to support and fund additional programs in schools across the country," said CCA's Bronstein. "That's a long-term solution."
30 September 2022 DRUGSTORENEWS.COM
Finally, MinuteClinic received the American Nurses Credentialing Center, or ANCC, Pathway to Excellence designation, a global credential that highlights the brand's commitment to creating a healthy work environment where staff feel empowered and valued. Clinicians in these credentialed sites, Patterson said, have a voice in policy and practice, which results in higher job satisfaction and reduced turnover.
The Compliance
Diagnostic tests are also in demand, not just for COVID-19 but for routine maladies.
— NATE BRONSTEIN, CHIEF OPERATING OFFICER, CONVENIENT CARE ASSOCIATION
Jonathan C. Overbey, head of corporate alliances and channel management at Sekisui Diagnostics, said the biggest markets right now are related to strep throat and flu.
"Additionally, we have worked with the CCA to provide peer-to-peer education for hundreds of clinic healthcare providers who can use the materials to increase their knowledge of the science behind the health conditions they are likely to encounter frequently," Johnson & Johnson Consumer Health said by email. dsn
"Most of the testing now is for respiratory," he said. "Kids are back playing sports, and people are getting on airplanes. We're getting back to what it was to some degree pre-COVID."
The thing with retail is it is uniquely driven by consumer demand. As they ask for new things, you see these things arise.
Challenges such as supply chain constraints are affecting businesses everywhere, including diagnostic companies. For a while, Overbey said, raw materials shortages made it difficult to get swabs and plastic tubes. "Our suppliers have gotten better, and they ramped up production," he said. "It takes time to build a plant."
Johnson & Johnson Consumer Health has a portfolio of brands that offer solutions for many retail clinic visits. During the height of the pandemic, the company worked closely with its retail partners to provide resources that clinicians could reference to help educate new and recurring patients. It produced educational materials on its products and the health needs they address, including allergy therapy and management, wound care, photosensitivity/sun protection, oral care and atopic dermatitis.
DRUGSTORENEWS.COM September 2022 31
"It's all about making sure their staff is aware of and educated on these infectious diseases," Canally said. "It's not just COVID and the children's vaccine and monkeypox. It's anything else that's coming down the pike. You need to be ready with infection control policies and make sure you have protective equipment."
Amid all the challenges, clinic expansion will continue. "The thing with retail is it is uniquely driven by consumer demand," Bronstein said. "As they ask for new things, you see these things arise."
The beauty category, most notably the skin care space, has seen a massive resurgence in the demand for environmentally friendly, clean, vegan and crueltyfreeConsumersproducts.are
Skin care can be expensive.complicatedintimidating,and
In its "Finding the Future: Beauty and Cosmetics" trends report, Kantar found that environmentally friendly, reusable and sustainable are the top three global concerns
Noticing a shift in this demand, retailers have found ways for consumers to easily find the clean products they desire in brick-and-mortar stores. Clean at Sephora, Conscious Beauty at Ulta Beauty and Target Zero are three such brands.
This trend ties into the surge in brands obtaining Leaping Bunny and PETA CrueltyFree certification. Several popular skin, makeup and hair care brands, including Alaffia, af94, Briogeo, CoverGirl, Madison Reed and Versed, among others, have obtained either certification and are proudly informing consumers of the recognition. Overall, this has signaled how brands are noticing the demand from consumers.
Sustainable, clean and eco-friendly are no longer buzzwords. Rather, they are key in meeting the growing demand for beauty products that are free of harmful chemicals, friendly to the environment and kind to animals.
32 September 2022 DRUGSTORENEWS.COM
"Skin care can be intimidating, complicated and expensive," said Robin Shandler, vice president of innovation at E.l.f. Beauty. "With e.l.f. Skin, we are redefining what's possible with clean, ingredient-driven skin care for every skin concern. We also know that it's important to our community to be clean, vegan and cruelty free."
Clean Sustainableand
By Gisselle Gaitan
— Robin Shandler, vice president of innovation, E.l.f. Beauty
demanding transparency regarding what ingredients are going into their daily skin care and sun protection products — among other beauty essentials — and calling for harmful chemicals, including phthalates, to be removed.
Skin care goes back to basics
E.l.f. Beauty is one of the most notable brands that has approached beauty and skin care in a clean and sustainable way — specifically with the launch of its e.l.f. Skin collection, which features three collections that target an array of skin care concerns that range from acne and blemishes to hydration and sensitive skin.
Inside I I I il co Cl , benefi s. Your cus omers won' be able o ge enough of his compelling collec ion.
Established brands such as E.l.f. Beauty are taking pride in the strides they have made in the clean, sustainable and cruelty-free beauty products category, but emerging brands are carrying the torch, too.
Resurface+Skinfix AHA Renewing Cream SRP: $48 A vegan, all-over body cream that is allergy tested, pH balanced, 94% naturally derived and cruelty free. It smooths and softens rough and crepey skin, and is clinically proven to help reduce the appearance of bumps caused by keratosis pilaris. The body cream contains AHAs and willow bark extract to help exfoliate the skin. It also features nutrient-dense emollients including shea butter, coconut and jojoba oils to feed and hydrate the skin barrier. showing positive momentum over the last 24 months.
Fleur & Bee A' Game Retinol Serum SRP: $38 With the power of retinol, this serum helps users obtain smoother and youngerlooking skin by working to help firm the skin and reduce the appearance of fine lines, wrinkles and dark spots. Packed with ingredients influenced by nature and science, including green tea, jojoba oil and dandelion, the retinol serum is gentle and less likely to cause irritation. This vegan and cruelty-free product, which is free of parabens, sulfates and artificial fragrances, is made with 100% renewable wind energy.
Consumers are pushing for brands to go back to the basics when it comes to product formulations, but also incorporate science-backed ingredients into their products as individual skin care systems are rebuilt post-pandemic.
The push for science-based ingredients includes such ever-so-popular and trending ingredients as AHAs and BHAs to clarify and peel the skin; niacinamides to repair the skin barrier; vitamin Q10 to even skin tone, repair sun damage and help improve skin hydration; and pantothenic acid or vitamin B5 to offer anti-inflammatory, moisturizing, restorative and wound-healing benefits for the skin, according to the report.
"Hyaluronic acid, squalene and niacinamide are
Kantar's DX search data in the last 24 months indicated that "reusable" was searched approximately 30% of the time, "sustainable" saw a 28% search result, and "cruelty free" came in at 11% and "vegan" 6%. These results signal that consumers are becoming active in the search for products that meet this set of criteria.
"There is a resurgence of products that go back to basics, where it's all about marrying science with nature. The focus once again is on the ingredient story and how it can be married to deliver on both fronts," Kantar's report stated. Despite the surge in the popularity of a particular set of ingredients, a rise in demand for vitamin B, squalane, retinoid, salicylic acid, glycolic acid, hyaluronic acid and azelaic acid also exists.
34 September 2022 DRUGSTORENEWS.COM skin-loving ingredients that are in many of our e.l.f. Skin formulations," Shandler said. "Hyaluronic acid locks in moisture for a plump complexion. Squalane moisturizes skin, and niacinamide minimizes pores and evens out skin tone."
In 2019, Versed became the first digitally incubated, drug store, clean skin care brand to debut in mass retail in its first year. The company has said its mission is "to make skin care easy and affordable for all through its clean products, personalized regimens and uncomplicated results." Bonus: The company's 19-product lineup of high-performance treatments, cleansers and moisturizers retails for under $20 and is available at Target stores nationwide and on Target.com.
"We recently redesigned the packaging of our primers," Shandler said. "The same primers that our community loves on the inside became better for the planet on the outside, removing the faux metal finish and matter varnish, which also helps us in our journey to reduce waste and establish more sustainable processes."
All About Sustainability
DRUGSTORENEWS.COM September 2022 35
"We were constantly hearing from our community about their confusion and discouragement when it came to their skin care routines, including too much guesswork about what will work for them, too-high price points and not enough clean options that are easily accessible to them. With that foresight, Versed begins and ends with our community, listening and working with them in lockstep over the past 18 months and pairing our data with product development to solve that problem." Using a process of data-driven development, Versed leverages eight types of proprietary insights to shape products that will work better for everyone's skin, the brand said. The approach brings together mass digital data from WhoWhatWear.com's audience of more than 16 million people and rich insights from a group of more than 9,000 highly engaged participants. Each product is vetted by the community via feedback on everything from formula performance to packaging and prices.
"We're incredibly proud of the caliber of formulation we've been able to achieve, which could retail for up to $80 if we followed other brands' markups," said Melanie Bender, general manager of Versed. "Many consumers have had to choose between effective, clean and affordable when it comes to their skin care, but we believe in making good skin and clean products accessible forTheall."clean beauty trend is likely to continue, especially if consumers are able to see results from products that are sustainable, better for the planet and free of harsh chemicals.
A lightweight, nonsticky serum that contains a blend of hyaluronic acid, peptides and antioxidants, the product provides instant dryness relief while boosting the skin's own barrier function. Featuring polyglutamic acid and snow mushroom extract, the serum aims to provide skin with soothing and plumping hydration.
"Because of our editorial roots, our team has tested thousands of skin products over the last 12 years and scoured even more questions, comments and reviews to understand what's most effective and what's missing from the market," said Katherine Power, CEO and founder of Versed and CEO and co-founder of Who What Wear, a digital fashion community and product line.
SRP: $19.99
DeadAhavaSea
MoistureVersed Maker Hydrating Hyaluronic Serum
Osmoter Concentrate Supreme Hydration Cream Blue Light Defender SRP: Ahava$75is a light cream that helps moisturize skin and prevent aging. Driven by the brand's exclusive DSOC technology, based on 3X Osmoter concentration, it boosts skin's hydration and vitality. Additionally, it has EnergiNius, organic plantbased technology from Indian ginseng roots that protects the skin against harmful effects emitted from blue light.
The company said its products are formulated in accordance with the European Union's standard of "clean," which prohibits more than 1,350 questionable chemicals from use in cosmetics, a far stricter standard than the U.S. FDA's prohibited list of 11, the company said. In response to requests from its community, the brand also has gone above and beyond the EU standard to formulate without silicones, added fragrances and colors, or animal-derived ingredients. Versed is certified by Leaping Bunny as an animal cruelty-free brand.
"Beauty consumers desire a stronger emotional connection to products specifically anchored to reassurance and comfort," Kantar's report said. "It's all about showing a little love focused on fostering a dialogue through new emotional territories. Lastly, there is a sense of empowerment with control and ownership at the heart of the trend. Beauty helps them create something magical through products that serve multiple needs while also enabling transformations." dsn
JOSH FREDELL, vice president and head of PBM and specialty product innovation, CVS Caremark: CVS Specialty started providing specialty medication services in 1978, with the launch of hemophilia home care. Since 2013, CVS Caremark has acquired several businesses, including Coram and NovoLogix, to expand its specialty capabilities as well as the services that support clients and their plan members.
36 September 2022 DRUGSTORENEWS.COM PHARMACY: SPECIALTY Drug Store News asked several retailer brands that are focused on providing specialty pharmacy services to share their latest innovations and expanded capabilities.
Retailers are amplifying their offerings in the specialty pharmacy arena
BROADUS: Earlier this spring, we expanded our proactive patient care program from patients on antiretroviral and autoimmune therapies to
Handle with Care
By Sandra Levy "The drug development pipeline is dominated by specialty therapies and the costs of these treatments continues to rise. Today, specialty medications account for over half of pharmacy spending. High-touch care and personalized support ensure that we can help manage a patient's condition, with the goal of increasing quality of life while lowering their costs."
DSN: WHAT INITIATIVES HAS YOUR COMPANY LAUNCHED IN THE SPECIALTY ARENA?
DSN: WHEN DID YOUR COMPANY EMBARK ON SPECIALTYJEREMYPHARMACY?FAULKS, vice president of pharmacy operations, Thrifty White: Thrifty White developed a stand-alone closed door specialty pharmacy in 2015. This was initially built to support our community pharmacy locations and ensure our patients could pick up their specialty medications locally, but it has expanded to service patients across all 50 states.
— Josh Fredell, vice president and head of PBM and specialty product innovation, CVS Caremark
KEVIN HOST, senior vice president, Walmart Health & Wellness, Pharmacy: Walmart began specialty pharmacy operations in 2003. Our specialty pharmacy helps show our commitment to helping our customers across an entire spectrum of health needs.
ALEXANDRA BROADUS, senior director of product management for disease states, Walgreens: More than 30 years ago, Walgreens began supporting patients through their journeys with chronic, complex and rare health conditions with specialty pharmacy. Through our more than 300 community-based specialty pharmacies and four central pharmacies, we provide individualized and localized care. Historically, Walgreens community specialty locations had a relationship with a hospital or group of physicians. Today, I'm excited about the ability of AllianceRx Walgreens pharmacy to connect our programs and product offerings with assets like Shields Health Solutions, community-based specialty and Walgreens Health.
FAULKS: We've launched multiple initiatives over the last five-plus years, all focused on either driving better patient outcomes or more deeply partnering with providers. Our Medication Administration program continues to expand, allowing patients to receive their specialty medication injections in our local pharmacy, versus having to travel to a specialty provider clinic. Another key initiative has been our provider partnerships.
HOST: Our focus is to make it easy and convenient for our customers to get their specialty medications, offering services online and providing clinical services at their local store or by phone. Walmart has the capability to manage specialty patients' holistic needs, whether it's through specialty clinical management, immunizations, testing or Carelive, which is our virtual care service for specialty pharmacy.
All-steel merchandiser with continuous horizontal channels and no upright interruptions; hooks can be placed over panel seams! High density will dramatically increase product facings by 17 % or more, which equals increased profit in the same footprint!
Features a short insert hook welded directly to the panel, eliminating the need for insert brackets. Panels easily lock onto existing uprights, creating a clean, flush appearance. The panel can also be extended beyond the gondola height, creating additional merchandising space.
Replaces torn and inefficient pegboard. Simply remove pegboard and insert Uniweb into existing store uprights, permitting the use of existing shelving. Simply attach brackets and insert panel into existing uprights. Hooks fit in without tilting and slide horizontally, allowing merchandising directly under shelves or flexibility in adjusting product without disturbing products.
Corona, 800.486.4932CA Design.uniwebinc.comCreate.Ship.Install. w b' Y M C C G - M ' H M V r y P
w b 'UNIWEB PANELS WILL NEVER TEAR! A d P I r P E of U

SPECIALTY patients taking transplant medications. This program is specifically for those patients that choose to use our traditional pharmacies. We reach out to patients five days prior to their next refill date to ensure they never miss a day of therapy and proactively address any barriers.
BROADUS: We work with the National MS Society on a shared mission to help those living with MS, including addressing issues that directly impact this community. We have 29 pharmacies designated as neurology-specialized sites that are located inside hospitals, within the community and medical offices. We also have a strategic partnership with the Cystic Fibrosis Foundation to help improve our patients' experience with the condition. Our pharmacists offer immediate access to a full line of CF medications, including exclusive drugs and therapies; case managers who can assist with insurance issues and available patient assistance programs; and an extensive online resource library, including content approved by the CF Foundation Education Committee.
HOST: Walmart Specialty Pharmacy is a URAC and ACHC-accredited services provider licensed to distribute specialty medications to all 50 states. Our retail stores are all accredited by ACHC as specialty community pharmacies. We also have invested in technology, real estate and services to improve our offerings and expand our capabilities within specialty.
Over the past five years, Walgreens hosted an in-store and online fundraiser with Susan G. Komen and the Leukemia & Lymphoma Society to support new research in metastatic breast and blood cancers, and increase access, treatment and support services for those living with these conditions.
38 September 2022 DRUGSTORENEWS.COM
— Kevin Host, senior vice Walmartpresident,Health & Wellness, Pharmacy
In 2020 and 2021, in response to the pandemic, this effort shifted from offering in-store testing to HIV self-testing at home.
This spring, Walgreens launched a fertility awareness campaign during National Infertility Awareness Week. As part of that program, we partnered with Family Equality, an organization dedicated to advancing legal and lived equality for LGBTQ families and those who wish to form them. These efforts include providing LGBTQ+ diversity and inclusion training for Walgreens pharmacy teams, along with publishing a byline addressing the challenges that LGBTQ+ people face on the path to parenthood.
FAULKS: We have several partnerships with local health plans. By offering a local access point and face-to-face pharmacist relationship, we can provide additional care and services, such as device training, injection admin and enhanced counseling. These benefits have resulted in expanded payer access and better outcomes for each stakeholder.
drivecontinuespharmacy"Specialtytogrowth in the ofbutpopulation,ofupestimatedSpecialtyinusedproductsmoreindustry,pharmacywithspecialtybeingearliertherapy.isnowtobetothepatientoverthecosts."
In the past year, we have focused on implementing solutions to allow patients to provide us with feedback on their conditions through digital apps. We've built bidirectional API connections with our clinical platforms, allowing our pharmacists to respond to patient needs in near real time. In addition, we have launched several new clinical programs to collaborate with the care team in addressing gaps in care, including a tyrosine kinase inhibitor testing program and appropriate use of antiemetics for medications that can cause chemo-induced nausea and vomiting.
This year, Walgreens worked with nearly 300 community organizations and health departments in hundreds of stores across the country to host the largest in-store testing event in the nation.
— Jeremy Faulks, vice president of pharmacy operations, Thrifty White support."touchrequireconditionslife-alteringcomplex,dealingpatients"Specialtyarewithoftenthathigh-clinical
DSN: WHAT SERVICES ARE AVAILABLE TO PATIENTS ON SPECIALTY MEDICINES?
DSN: HAS YOUR COMPANY ENTERED INTO ANY ALLIANCES IN THE SPECIALTY AREA?
FAULKS: Patients on specialty medications receive the full complement of specialty services, aimed at reducing barriers to therapy, such as prior authorizations or financial costs, getting patients on therapy more quickly and ongoing monitoring to assess therapeutic efficacy, patient outcomes, and develop recommendations for changes in therapy. They also have dedicated pharmacists available
PHARMACY:
Since 2011, Greater than AIDS and Walgreens have joined health departments and HIV service organizations across the country to provide free and confidential HIV tests in Walgreens stores in support of National HIV Testing Day.
The supply chain solutions you need, when you need them. Our technology based distribution solutions will help your business increase operational efficiencies, maximize profitability and improve prescription fill rates. Stop by booth #1925 at NACDS TSE! Learn more about how these programs can support your business strategies and supply chain distribution solutions. Scan the QR code to request more information. 1-800-331-ANDA (2632) www.andanet.com Follow us @AndaInc: AccessProduct • Brand, Generic, & Specialty Medications • Seasonal Flu & Disease Preventable Vaccines • Point-of-Care Diagnostic Tests • Vitamins & OTCs • Medical Supplies & PPE • Pet Meds, A05-31153-072722

FREDELL: To support a prompt start to therapy, we offer a streamlined onboarding solution and work directly with patients' prescribers to make it easier for them to get on the appropriate medication without an unnecessary administrative burden. Additionally, we give our patients the option to choose where they receive their medications: delivered to their homes, physicians' offices or their local CVS Pharmacy. Patients often have questions about their conditions, medications, side effects and order statuses. We make it simple for them to contact their CareTeams in ways they prefer — through phone, text or email. For the highest-cost therapy classes, we proactively engage and monitor patients, using advanced analytics and patient-reported outcome metrics to identify those who may not be benefiting from therapy and prompt a conversation with their providers. Additionally, we're expanding our digital tools, such as digital symptom tracking to further engage patients and providers for better health outcomes.
"The 10themorebecomeandpharmacy,nowpharmacythatrealizationthechangebiggestwillbeindustryspecialtyissimplythiswilleventrueinnextfivetoyears."
Walgreens participates in various programs to
BROADUS: Today, patients can connect with our pharmacists across the nation to help them access limited distribution medications, provide injection technique training, manage medication side effects, verify insurance benefits and explore financial assistance options. This includes over 300 communitybased specialty pharmacies across the nation. This past year, we have started medication administration as well as expanded HIV testing services. We have also launched a pharmacist-led HIV pre-exposure prophylaxis prescriptive authority pilot and plan to expand it in the near future.
— Alexandra Broadus, senior director of product management for disease states, Walgreens
HOST: Our specialty pharmacy offers a team of pharmacists, nurses, community health workers and insurance experts dedicated to providing clinical and educational support 24/7 to help customers understand and achieve their treatment goals. Additionally, we guarantee fast prescription processing and filling, free shipping on all orders, multilingual support for patients, and customized patient education and support programs. We have a final-mile logistics program that follows the patient's delivery until it's safely in their hands, and then we follow up to make sure that our patients' needs are met and support them with any education they need to safely take their medications. We help customers to afford their medications by working with their insurance and searching for financial assistance programs. We also connect patients to community resources that can provide help with their overall needs, such as transportation, medical supplies or caregiver support with the aid of our Community Health Workers.
40 September 2022 DRUGSTORENEWS.COM
PHARMACY: SPECIALTY 24/7/365 for any medication or disease questions.
operational improvement BOPIS: KNAPP is the only provider of complete in store solutions for Pharmacy Grocer y We can help you transform your pharmacy for drive through and walk up, 24/7 operations, and home deliver y
Here are some innovative offerings that are available to help specialty pharmacy retailers: Follett Easton, Pa.-based Follett's medical grade refrigerators and freezers are engineered to provide the highest safeguards for storing valuable medications and vaccines. Featuring true forced-air refrigeration systems, they are distinctive in maintaining precise temperature control and quick recovery after door openings. Designed for long-term reliability and convenience with heavy-duty components, they also include stainless steel interiors and exteriors, external digital temperature displays and full alarming capabilities in a full range of sizes and configurations.
Standout Specialty Pharmacy Services
Viatris
42 September 2022 DRUGSTORENEWS.COM
EnlivenHealth, a division of Omnicell Raleigh, N.C.-based EnlivenHealth's Touchpoint Management provides patient engagement automation, which improves adherence, increases operational efficiency, enhances clinical outcomes and elevates overall patient satisfaction. Touchpoint Management incorporates interactive voice, SMS/text, webforms, email and IVR into over 25 unique, intelligent, automated specialty pharmacy notifications deployed throughout the patient journey. These include onboarding, consent to treat, shipment tracking/confirmation, refill reminders, collections and patient surveys.
Earlier this year, Canonsburg, Pa.-based Viatris launched cyclosporine ophthalmic emulsion 0.05%, the first generic version of Allergan's Restasis, which is indicated to increase tear production in patients whose tear production is presumed to be suppressed due to ocular inflammation associated with keratoconjunctivitis sicca, also known as dry eye.
Sharps Compliance
42 September 2022 DRUGSTORENEWS.COM PHARMACY: SPECIALTY
Knapp Driven by KiSoft One Pharmacy Execution Suite of Software, Knapp Specialty Pharmacy Systems provide the most accurate inventory capabilities. Integral software packages: KiSoft Analytics, KiSoft SCADA and KiSoft redPILOT provide real-time prescriptive guidance, optimizing inventory levels, system maintenance, labor management and overall KNAPP-Storeoperations.TWINrobotic
ASRS system inducts, catalogs, stores and dispenses ambient and refrigerated medications. The KNAPP-Store TWIN system uses automated data capture for all incoming medications, in compliance with the U.S. Drug Supply Chain Security Act, or DSCSA. Medications are always dispensed First to Expire, First Out.
Dr. Reddy's Dr. Reddy's in North America is committed to making affordable and innovative injectable medicines available to its customers, including hospitals and institutions. "Our promises are backed by high-quality systems, real-time supply chain technology and more than 18,000 committed employees who know that good health can't wait."
Houston-based Sharps Compliance's team of experts helps pharmacies assess their pharmaceutical formulary data for proper classification and management of waste. The company also provides as-needed solutions, such as its USP <800> spill kits for quick and compliant cleanup of spilled chemotherapy and other hazardous drugs.

DRUGSTORENEWS.COM September 2022 43 help cover out-of-pocket expenses and other treatment expenses, and we participate in a variety of manufacturer coupon programs.
DSN: WHAT CHRONIC DISEASES ARE BEING
DSN: WHY IS IT IMPORTANT TO BE INVOLVED IN THE SPECIALTY AREA?
FREDELL: The drug development pipeline is dominated by specialty therapies and the costs of these treatments continue to rise. Today, specialty medications account for over half of pharmacy spending. High-touch care and personalized support ensure that we can help manage a patient's condition, with the goal of increasing quality of life while lowering their costs.
FAULKS: Specialty pharmacy continues to drive growth in the pharmacy industry, with more specialty products being used earlier in therapy. Specialty is now estimated to be up to 2% of the patient population, but over 50% of the costs. By equipping our pharmacists with additional training and providing patients more support, we can drive better outcomes and ensure these medications are providing maximal benefit for patients.
HOST: Specialty patients are dealing with complex, often life-altering conditions that require high-touch clinical support. Walmart is a name people trust, and thus we are well positioned to be the trusted pharmacy to assist patients who are taking specialty medications.
Walmart is rolling out Specialty Pharmacies of the Community within select Walmart pharmacies nationwide, focusing on core areas, including viral infections and inflammatory conditions.
FAULKSADDRESSED?:
HOST: Anemia, cancer, cholesterol, Crohn's disease, cystic fibrosis, hepatitis, HIV/AIDS, infertility, multiple sclerosis, osteoporosis, pulmonary arterial hypertension, rheumatoid arthritis and transplants.
BROADUS: According to the CDC, 6-in-10 Americans live with at least one chronic condition, and 4-in-10 have two or more. It is our mission to be the leading partner in reimagining local health care and well-being for all. We expertly guide the patient with personalized care, bringing our deep condition expertise to deliver insights-driven clinical support.
HOST: With 90% of the population located within 10 miles of a Walmart, and 150 million customers passing through our doors each week, Walmart is in a unique position to provide quality, affordable health-and-wellness services to all Americans where they already live and shop.
Our top diseases are chronic inflammatory (such as RA, Crohn's and dermatology), behavioral health, oncology, HIV and MS.
BROADUS: Oncology; Crohn's disease, ulcerative colitis and Hepatitis C; cystic fibrosis, asthma, pulmonary arterial hypertension and pulmonary fibrosis; multiple sclerosis, Parkinson's and Alzheimer's disease; HIV and PrEP; transplant; psoriasis and psoriatic arthritis; rheumatoid arthritis and Lupus; immune deficiency/IVG; and infertility.
DSN: WHAT ARE THE CHALLENGES AND REWARDS FOR THE COMPANY AND PATIENTS?
FREDELL: Specialty medications can cost five or six figures annually, and the conditions they treat are often the most expensive to manage. To help make the system less fragmented, close gaps in care, improve health outcomes and prevent wasteful spending, we're consistently evolving our personalized support, digital tools, advanced analytics and prescriber connectivity. We're able to provide a high-touch level of support for limited distribution therapies, offer an increasingly digital and personalized patient experience and take a whole-person approach to care management.
FAULKS: Challenges continue to be access to medications and covered lives. Many PBMs restrict specialty patients to their internal mail-order pharmacy, depriving patients of access to high-performing independent pharmacies. We also see health systems starting their own specialty pharmacies to target these patients, but many times they are restricted by lack of access to payer and manufacturer contracts. On the rewards side, seeing the outcomes we are able to provide to patients continues to be a huge benefit.
As an integrated pharmacy benefit manager and specialty pharmacy, we're committed to supporting the health of our patients while making costly medications and care more affordable. We use Intelligent Medication Monitoring, including advanced analytics and patient-reported outcome metrics to support clinical outcomes and optimize spending
BROADUS: The biggest change will be the industry realization that specialty pharmacy is now simply pharmacy, and this will become even more true in the next five to 10 years. The way patients with specialty conditions are cared for in the U.S. healthcare system today must fundamentally change. This includes how we leverage our data science team to develop personas for patients that are most likely to need additional support to achieve their treatment goals; how we harmonize the in-person and digital patient experience; how traditional and specialty pharmacies provide elevated care for our patients with more complex needs; and how we leverage our physical assets to coordinate and integrate care with the rest of the care team. dsn
FREDELL: Cancer, rheumatoid arthritis, multiple sclerosis, hemophilia and HIV. Our nurse-led care management program for rare conditions can help patients manage comorbidities such as diabetes, heart disease or mental health-related disorders.
By Taffel Sturgeon $57 billion
The sports nutrition and weight loss categories grew a whopping in 2021 and now account for nearly in sales when the hydration and energy beverage market is included.
44 September 2022 DRUGSTORENEWS.COM HEALTH: WEIGHT MANAGEMENT AND SPORTS NUTRITION
Nutrition Business Journal combines the two. According to its estimates, the sports nutrition and weight loss, or SNWL, categories grew a whopping 22% in 2021 and now account for nearly $57 billion in sales when the hydration and energy beverage market is included.
Weight, Weight, Don't Tell Me
Some market watchers group the sports nutrition and weight loss categories together. It's a little clunky, to be sure, but there's some overlap. Protein, as the prime example, helps build muscles and so has found a home in sports powders and recovery drinks. Protein also provides satiety, making you feel fuller longer. In that way, protein is also helpful for those looking to manage their weight.
The sports nutrition and weight loss market is booming as consumers look to shed COVID pounds and up their games
NEW LOOK SAME TRUSTED RESULTSAlsoAvailableLemonadeinFlavor HYDROXYCUT.COM TWITTER, TWEET, RETWEET and the Twitter logo are trademarks of Twitter, Inc. or its affiliates.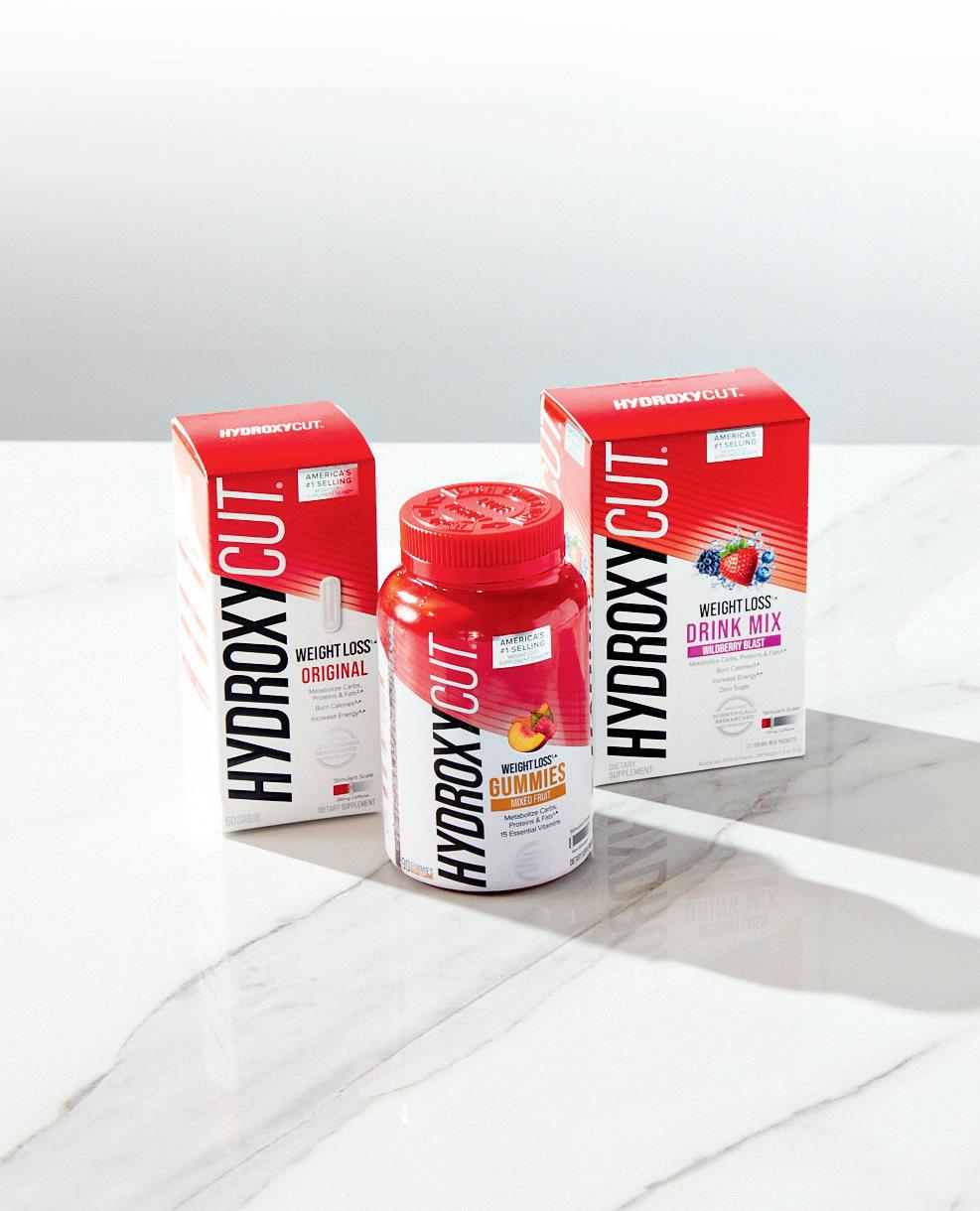 — Keith Frankel, CEO, Windmill Vitamins
SRP: $24.99 for a pack of 14 sticks Each single-serve packet contains Coffeeberry for 100 mg caffeinated energy, CognatIQ coffee fruit extract to support mental functions and L-theanine to make you relaxed but not drowsy. This travel-friendly formula comes in a tasty flavor of pineapple with tart yuzu. It is also formulated with enhanced absorption technology — faster hydration than water alone.
$10.19 for 16.9 oz./4-pack
"It is no longer high protein, as we recommend an optimal amount of protein of 4 to 6 oz. per meal," said "Keto commands a unique space within the weight loss and antiaging arena as it fits a variety of lifestyles and product groups."
$54.99 for 60 capsules This FDA-approved, nonprescription OTC weight-loss pill contains orlistat as the active ingredient. Orlistat decreases the amount of dietary fat absorbed in the intestines, about 25% of which is passed through bowel movements. One pill should be taken before fatty meals. One study showed Alli led to an average additional 5.7 lbs. of weight loss over a year compared with those who only similarly dieted and exercised.
46 September 2022 DRUGSTORENEWS.COM HEALTH: WEIGHT MANAGEMENT AND SPORTS NUTRITION
This classic meal replacement beverage contains about one-third of the daily value of all the essential vitamins and minerals. But what really makes it a proper weight management meal replacement is 23 grams of protein. Plus, this nutritious meal replacement contains only 230 calories per bottle. That off-the-chart growth in 2021 can be chalked up to COVID-19 in 2020 that shuttered so many brick-andmortar sales outlets, gyms and personal trainer services focused on weight management. Still, $57 billion in sales is close to the annual sales of the entire supplements market, making the SNWL category — from energy drinks to protein powders and bars, weight-loss pills to workout and recovery drinks — a category retailers should find worth stocking prominently. NBJ estimates it will be a category worth $80 billion by 2025.
Protein is the one macronutrient to still have an unvarnished healthy halo, unlike fats and carbohydrates. It is widely available in an ever-increasing diversity of forms and formats. The large plastic tubs of whey protein for gym rats has shifted to pea and other plant proteins that work for millennial smoothies and yoga-mom drinks. Protein, which now comes in bars, beverages and gels, is a prominent callout on every product label.
Original SRP: $19.99 for 60 capsules/30 servings This green coffee bean extract is standardized to deliver 45% chlorogenic acids, plus 200 mg caffeine, apple cider vinegar and B vitamins. In one clinical trial, people on a low-calorie diet took Hydroxycut for 60 days and lost 10.95 lbs. versus the placebo group's 5.40 lbs. A different eight-week study on 90 participants showed those taking it lost 3.7 lbs. versus the placebo group's 1.25 lbs.
SRP:AlliHaleon
Protein Does Double Duty
HydroxycutIovate
On the performance side of the protein ledger, protein stimulates muscle protein synthesis — it builds muscle, thanks to the nine essential amino acids, especially leucine. Higher protein intake can promote the loss of fat mass and thus have positive effects on body composition in "resistancetrained individuals," which is a fancy way of saying people lifting weights. Protein also helps offset muscle damage and promotes recovery, according to the International Society of Sports Nutrition. For weight management, protein also excels. The Atkins diet made a name for itself nearly two decades ago under the contrarian idea that carbs — not fat — were responsible for weight gain. The idea that fat consumption leads to fat gain was, well, a big fat lie.
Atkins SRP:VanillaNutritionalsCreamShake
The flip side of low-carb diets are high-protein ones. Even then, nutrition science marches on — the low-carb, highprotein Atkins diet has now shifted to approximate some blending of the South Beach Diet, with its high protein plus unlimited non-starchy vegetable intake recommendations, and the keto diet's emphasis on healthy fats.
Liquid IV Yuzu Pineapple Energy Multiplier
"As part of this movement, the keto space has evolved to include intermittent fasting, vegan and paleo-friendly protocols that minimize inflammation and include low-sugar and low-processed food programs," said Keith Frankel, CEO of Windmill Vitamins, which has a KetoScience supplements line. "Keto commands a unique space within the weight loss and non-starch arena as it fits a variety of lifestyles and product groups."
A 2021 study at Nova Southeastern University in Florida using a branded form of theacrine, called TeaCrine, along with caffeine and another alkaloid called methylliberine (Dynamine) found the combo was superior to caffeine alone in increasing reaction time and cognitive performance among e-sports gamers. Notably, while caffeine improved reaction time, alertness and attention, it decreased performance because of the anxiety-producing jitters. However, adding Dynamine and TeaCrine to the 125 mg caffeine rescued the decline in Mason Vitamins Fat SRP:Burner $8.49 for 60 tablets
Super Citrimax is an ingredient launched 20 years ago as the next-generation hydroxycitric acid compound to take the place of ephedra. Citrimax has been shown in human clinical trials to curb appetite, burn fat and promote normal cholesterol levels. Fat Burner also includes 80 mg of caffeine and chromium picolinate to support healthy blood sugar levels.
48 September 2022 DRUGSTORENEWS.COM HEALTH: WEIGHT MANAGEMENT AND SPORTS NUTRITION
Jennifer Livingston, director of communications at Atkins Nutritionals. "There is now a mandatory level of vegetables of eight to 10 servings a day, and more emphasis on healthy fats including olive oil, avocado, nuts and seeds."
The keto diet completely upends the "fat makes you fat" idea by using fat to lose weight. Ketones are substances the body makes when glucose, or blood sugar, is lacking. This high-fat, low-carb diet compels the body to search for an alternative to carbohydrates as the typical energy source, and that leads to the body tapping fat stores.
Windmill Vitamins Keto Science Keto Burn SRP: $19.99 for 60 capsules
Caffeine is popular in sports formulas because it quickly provides a noticeable stimulant effect, according to the NIH National Library of Medicine's "Caffeine and Exercise: What Next?" What's more, even low and moderate doses of caffeine, approximating a quarter of a cup of coffee, ingested during exercise can improve performance and race time, according to the NIH National Library of Medicine's "Effects of caffeine chewing gum on race performance and physiology in male and female cyclists." Caffeine belongs to a family of 20,000 compounds, mostly derived from plants, known as alkaloids. Other wellknown alkaloids include morphine, nicotine and ephedrine. Now that caffeine has escaped from the coffee cup, it is ubiquitous in sports and energy drinks, gels, powders, bars and pills.
Theacrine is a pure alkaloid-like caffeine that's isolated from the kucha tea leaf and other plant species. Researchers at the Institute of Neurobiology at the University of Puerto Rico discovered that, like caffeine, theacrine is a blocker of adenosine receptors (which mediates pain and inflammation) and activates dopamine receptors (joy!).
Each capsule provides healthy fats from safflower oil and patented ketone salts the body uses for energy. When taken on an empty stomach, the ketones should reduce hunger, control carb cravings and provide energy by burning more fat. It's also available in gummies.
Supplements for Sports Supplements can help optimize sports performance, even for weekend warriors.
EnergySolgar Kicks SRP: $43.99 for (12) 2 fl.-oz. bottles
Fruit-forwardcolors. colors.
Fruit-forward shots provide 200 mg of caffeine from green tea, guarana and yerba mate. The packaging is family-friendly and it comes in a natural pomegranate flavor. Vitamins B6 and B12 round out the nutritional profile. It is free of gluten, wheat, yeast, salt, GMOs, artificial flavors, sweeteners, preservatives and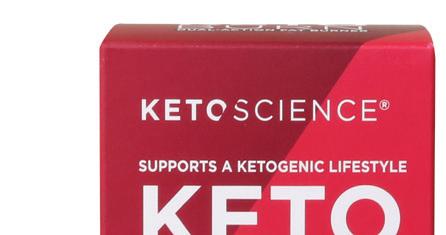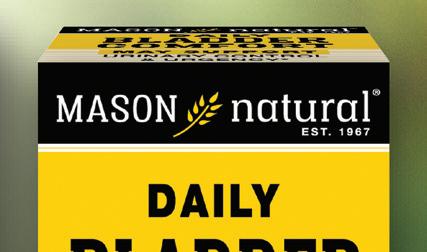 "Consumers old and new are gravitating toward the weight management category, not to hit a specific weight loss goal or number, but for the state of their overall health," said Jarrod Jordan, chief marketing and digital officer at Iovate, which markets the Hydroxycut weight management supplement.
Supplements can also help support weight management through a variety of means. Some herbs can fine-tune metabolism to help burn fat, as with thermogenic ingredients, while others slow down digestion so the energy from foods is stretched longer, which also helps with adjacent health concerns like blood-sugar issues.
precision and accuracy while maintaining caffeine's improved performance metrics in information processing speed, reaction time and neuro-cognitive performance. Also, TeaCrine lasts for four to eight hours versus caffeine's duration of one to two hours.
Botanical combos: In a recent double-blind clinical study, 140 healthy overweight people followed an 1,800-calorie diet and a walking plan for 16 weeks. Half the participants were given Slimvance Core Slimming Complex, and the other half were given a placebo. Those taking Slimvance lost almost 10 lbs. more and over 1 in. more around their waist and hips compared with those taking a placebo.
"There is a renewed sense of consciousness given the very public outcome of COVID on those with previous morbidities and comorbidities."
Green coffee beans are not found in your average cuppa joe. These are the red fruits that enrobe the black coffee beans within and are sometimes also referred to as coffee fruit or coffee berries. While these contain a little caffeine (between 5 mg to 20 mg per serving), they also contain chlorogenic acid, which Chinese researchers showed can prevent weight and fat gain. That makes green coffee beans promising for weight management, a bit positive for energy, plus researchers at Auburn University showed in a human study that it improves reaction time, attention and focus.
"The synergistic combination of three spice extracts that constitute Slimvance were selected from hundreds of different herbs examined using sophisticated screening techniques," said Seth Flowerman, executive vice president of PLT Health Solutions, the ingredient supplier of Slimvance. "They were studied to assess their ability to work synergistically to inhibit fat accumulation and promote the breakdown of fat in mature fat cells."
It's this type of rigorous investigation and subsequent clinical science that attracts brands that create compelling solutions consumers can trust.
"Consumers old and new are gravitating toward the weight management category, not to hit a specific weight loss goal or number, but for the state of their overall health." — Jarrod Jordan, chief marketing and digital officer, Iovate weight by inactivating enzymes that reduce thermogenesis, or the production of body heat. More calories burned equals more weightResearchersshed. at the Catholic University of Sacred Heart in Rome conducted a placebo-controlled study that gave 100 overweight subjects, between the ages of 25 to 60 years old on a reduced-calorie diet, 150 mg twice daily of a branded ingredient EGCG complexed with phospholipids for increased absorption (Slimquick Pure). While there was no difference seen at 45 days, by the end of the 90-day study, the EGCG group experienced a significant 14% decrease in waist circumference compared with 7% for the diet-only group, a significant 31 lbs. weight loss compared with 11 lbs. for the diet-only group, plus significant decreases in total cholesterol and triglycerides.
Green tea contains lesser amounts of caffeine compared with coffee, along the lines of 40 mg versus 100 mg. But it's the green tea catechin EGCG that appears to help people lose
The ACV significantly reduced body weight, body mass index, hip circumference and appetite score, in addition to experiencing lower triglycerides and total cholesterol. The weight loss was 8.8 lbs. for the ACV group and 5 lbs. for the control group. Those are modest results, with the further caveat that it was a small study — and the participants had to consume 1 oz. of liquid ACV a day.
50 September 2022 DRUGSTORENEWS.COM HEALTH: WEIGHT MANAGEMENT AND SPORTS NUTRITION
Coffee, good ol' coffee, has also been shown to have positive effects on weight loss. For every doubling of caffeine intake, the mean reduction in weight, body mass index and fat mass increases by 22%, 17% and 28%, respectively, according to Iranian researchers at the Research Center for Biochemistry and Nutrition in Metabolic Diseases at Kashan University of Medical Sciences.
Apple cider vinegar, or ACV, is a trending supplement today, yet it does not have much research showing it helps people lose weight. One small study took place at the Shahid Beheshti University of Medical Sciences in Iran. Researchers there took 39 people, split the group in two, with both cutting calories by 250 per day, while one group also drank 1 cup per day of apple cider vinegar for 12 weeks.
The COVID-19 shutdown unlocked the weight management sector, and the COVID 19 pounds people put on still have not been shed. That means the near future of the category remains buoyant. Coupled with an always innovative functional beverage market, particularly energy drinks, and the year ahead for sports nutrition and weight loss looks to keep growing quite well. That's good news for in-store retailers. dsn
Supplements for Weight
DSN WEBINARS REACH, TEACH & INFLUENCE YOUR CUSTOMERS • Webinar Sponsors Reached over 25k 2021 Retail Pharmacy Registered Attendees! • Webinar Sponsors Spent an average of 43 minutes per webinar with retail pharmacy attendees and customers! CONTACT YOUR SALES REP TO LEARN HOW YOUR BRANDS CAN DELIVER VALUABLE INSIGHTS AND SPEND QUALITY TIME WITH YOUR RETAIL PHARMACY CUSTOMERS! Alex Tomas Sales Account Manager atomas@drugstorenews.com212.756.5155 Steven Werner Regional swerner@drugstorenews.com312-961-7162Manager
Easy Pill to Swallow
52 September 2022 DRUGSTORENEWS.COM HEALTH: HOMEOPATHY
It may have taken an extended pandemic and global supply chain issues, but the two factors have worked in tandem this year to boost interest in homeopathic products.
The second facet in this post-pandemic growth explosion has been created by supply chain breakdowns, Dales noted. As large mainstream products have struggled to stay in production, Dales said small U.S.-based companies that are not heavily reliant on foreign production or materials have filled those gaps and gained visibility that would normally be impossible to achieve without deep pockets.
As more people seek out a multidimensional approach to health, interest in homeopathic medicine is on the rise
As self-care continues to trend upward, demand for natural alternatives, including homeopathic products, is on the rise. In 2021, dollar sales were up 5.9% versus 1.9% for conventional products. Furthermore, the global homeopathic medicine market is projected to increase 52% to $1.3 billion by 2028.
A recent study from CVS Health confirmed what many suspected: The pandemic altered consumers' views about their health and the steps they are willing to take to maintain it. The 2022 Health Care Insights Study found consumers are more open to trying nontraditional healthcare options, with more than half (54%) saying holistic care options are important to them.
"The pandemic is top of the pile when it comes to issues shaping consumers' behaviors and purchases, especially in the pediatric remedy category," said Joyce Dales, CEO and founder of Buzzagogo in Nottingham, N.H. "As people attempt to return to normalcy, they are viewing homeopathic and natural remedies as having equal, if not greater, value in protecting their families from illness."
By Carol Radice
Get Relief at: 888-969-6855https://www.thereliefproducts.com/where-to-buy Stay Healthy, Naturally.® FDA Disclaimer: Claims based on traditional homeopathic practice, not accepted medical evidence. Not FDA evaluated. Natural Eyes™ by The Relief Products® . THE RELIEF PRODUCTS ® TRP's Natural Eyes™ satisfies our customers' search for Natural Eye Care. Natural Eyes™ uses what nature provides to help your eyes Stay Healthy, Naturally®. Say goodbye to harsh chemicals and hello to refreshed, clear, and comfortable eyes with Natural Eyes™ the Natural Choice . Nature is our best ingredient
Arthritis Cream temporarily relieves minor joint and muscle pain, and stiffness. It is powered by two plant-based pain relievers, arnica montana and harpagophytum. The product is suitable for use on all joints and has no known drug interactions. It is fragrance free and does not contain camphor, menthol or other harsh ingredients that can sting or irritate skin. It will be available in a 2.5-oz. tube this fall.
The Relief Products Natural Eyes SRP: $10.99 for .33 fl. oz. Natural Eyes is a new eye care line from The Relief Products company. The homeopathic product-based formulas use plant and mineral-based ingredients to stimulate the body's healing response. Natural Eyes products feature 100% natural active ingredients, have no known side effects or interactions, and are safe for adults and children aged 2 years old and older, the company said. The four products in the line address allergy, pink eye, red eye and dry eye conditions.
"Consumers are thinking of wellness in a whole new way with a focus on prevention and biohacking."
"One of the greatest advantages that homeopathic products offer over traditional medicine is the absence of side effects, interactions
DrySimilasanEyeNighttime Gel SRP: $10.99 for .33 fl. oz. Similasan has introduced Dry Eye Nighttime Gel. Building on the success of Similasan Dry Eye Relief, the brand's new nighttime formula features hyaluronic acid, which is thicker for longer-lasting nighttime relief. It can also be used during daytime for improved relief.
All of these factors have helped draw consumers to natural products such as homeopathics, but qualities such as safety, effectiveness, accessibility and the fact that it can be taken with OTCs and medications are getting consumers to return to the category.
"The rules are bending and it's creating a ton of opportunities for innovation and growth," Dales said.
King Bio 911 Stress & Anxiety SRP: $19.99 for 2 fl. oz. 911 Stress & Anxiety offers temporary relief of nervous tension, minor anxiety, fear, impatience and irritability. This all-natural, oral spray with a pure water-based formula provides 300 sprays per bottle. with other medications or contraindications," said Susan Hanson, COO of TRP, based in Reno, N.V. "With nearly half of all Americans (44%) taking at least one prescription medication, consumers now know they can avoid potential complications or interactions with their medications by using homeopathic products." Not a Flash in the Pan MaryEllen Tefft, vice president of sales-FDM at Boiron USA, located in Newtown Square, Pa., said that while COVID helped shape some of the current trends, consumers' desires to seek out an integrative approach to health will remain strong long after the pandemic. Natural alternatives are now fully entrenched in consumers' lives, she noted, adding that con-
ArnicareBoiron Arthritis Cream SRP: Boiron's$19.99Arnicare
54 September 2022 DRUGSTORENEWS.COM HEALTH: HOMEOPATHY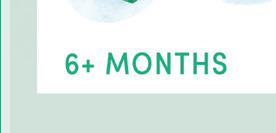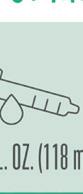 Seeing Is Believing
formulas. Given the increasing evidence that melatonin may interact with birth control, diabetes and blood pressure medications, and is not recommended for pregnant or breastfeeding women, some brands like Boiron are beginning to offer melatonin-free, hormone-free formulas.
The pediatric cough-cold and allergy category is also seeing growth, noted Buzzagogo's Dales, who said the traditional flu season has morphed into a 12-month event with COVID-19 and shows no signs of slowing down.
"Homeopathic products fit with people's lifestyle choices and can be helpful to limit their intake of certain ingredients like preservatives," he said.
The sleep category across all retail channels was growing by double digits prior to the pandemic, but sales have exploded since. Typically dominated by traditional over-thecounter brands, today's growth in the sleep category is being driven by dietary supplement brands featuring melatonin or herbal-based "As people attempt to return to normalcy, they are viewing homeopathic and natural remedies as having equal, if not greater, value in protecting their families from illness."
Nite-Nite
"Out-of-season" sales of cough-cold and flu products are on the rise. Many stores are merchandising the category early this year to counter a possible "twin-demic" of influenza and COVID-19. Routine respiratory ailments are making a comeback as consumers are becoming less strict with their own protocols. A decrease in handwashing, social distancing and face masking, along with the latest highly contagious COVID-19 strain, are driving the uptick in illnesses and boosting sales in the cough-cold category.
"The demand for effective solutions is now perpetual," she said. "Every sneeze and sniffle is cause for alarm and parents are burned out on the worry, so they are looking for products that make them feel empowered in fighting germs."
Category growth is coming from a broad spectrum of consumers, but millennials are behind much of it. "This consumer group is more likely to seek out products with natural ingredients for sleep and is willing to spend more for safer options. They are also more likely to seek out a sleep aid faster — only waiting one or two nights of sleeplessness," Tefft said.
The eye care category is also experiencing a sales uptick this year as more consumers search for clean, simple and naturally formulated alternatives to address dry eye, red eye and other eye issues.
— Joyce Dales, CEO and founder, Buzzagogo
Sniffles and Sneezes
If it's one thing the pandemic taught people, it's that focusing on their health and being vigilant about what one puts in their bodies is key. As such, Yann Pigeaire, vice president of marketing at Highlands Ranch, Colo.based Similasan, said this is driving more consumers to seek out remedies that contain more natural ingredients, especially when it comes to eye care.
To answer consumer and retailer demand for health-focused products formulated with real ingredients, TRP recently launched Natural Eyes, a line of homeopathic eye care products. "We believe that safe and effective homeopathic remedies are the preferred way to achieve better health and symptom relief," Hanson said.
HEALTH: HOMEOPATHY sumers are migrating to products containing natural ingredients, especially those made specifically for children. "The onset of COVID may have highlighted the importance of taking care of one's health, but based on retailer and consumer behavior since the pandemic began, it's clear this trend will not be going away anytime soon," Tefft said. Innovation has also played a key role in category expansion. Frank King, owner and president of King Bio, the manufacturer and developer of the Dr. King's brand, said his company recently developed a pure water base that replaces traditional alcohol and sugar bases common in homeopathic products. The Asheville, N.C.-based company offers a broader, more comprehensive range of active homeopathic ingredients to better target the more complex issues associated with allergies, pain, sleep and stress. Dr. King's brand provides its active ingredients in triple potency strengths in an easy one-handed pump spray delivery system that addresses the issue of opening, closing, measuring or spillage of the product. "Increasingly, people are seeking safer, more natural solutions, including homeopathic remedies, that safely and effectively address common health problems such as allergies, pain, sleep and stress," King said.
The fact that homeopathic products are now broadly available and advertised has also fueled growth. "Generally, homeopathic eye care has been growing nicely this year. We are seeing a rebound in some segments that were slow during the previous two years, such as products addressing pink eye," Pigeaire said. Within eye care, he noted the stye segment is also seeing healthy dollar gains, growing 8% YTD sales across multiple outlets. dsn
"One of our main goals right now is to educate consumers about the flu and urge them to be prepared for the coming season," Tefft said. "Our objective is to be where consumers are searching for information, and to provide them with the right information on our products, specifically our flu medicine, Oscillococcinum, when they need it most."
56 September 2022 DRUGSTORENEWS.COM
REACHOMNICHANNEL Contact your sales rep now to learn about the possibilities for your brand: Alex Tomas Sales Account Manager atomas@drugstorenews.com212.756.5155 Steven Werner Regional swerner@drugstorenews.com312-961-7162Manager 36,390Opens:Gross Gross Open 43%Rate: 28,210Opens:Unique Average number of opens over a 1-week period: Health & Wellness Gross Average Weekly Opens: Gross36,817BeautyAverageWeekly Opens:34,435GenericsGrossAverageWeekly Opens: 34,783 E-Newsletter (DSN AM) Website Visitors 137,200 over a 3-month period Webinar Total Registrants for 2021 - 5,781
Infrastructure Investments Are Part of the Solution
• Engaging shoppers: Consider the case of regional grocery retailer H-E-B, which edged out Amazon and Amazon Fresh in receiving the top ranking in Dunnhumby's inaugural e-commerce Retailer Preference Index. H-E-B also outdid Walmart, Sam's Club, Kroger, BJ's Wholesale Club and Sprouts Farmers Market. What made the difference for H-E-B? It was the combination of a simple and easy-to-use shopping experience with a terrific emotional connection with customers, Dunnhumby said. Other retailers can learn from these strategies.
Orgelprincipalspeaker.industrybusinessaward-winninganjournalist,expertandHeistheofDavidConsulting."Theupshotisthatin-storeshoppingremainsthedominantchannelforpurchasingconsumergoodsandisexpectedtogrowin2023."
• Managing out-of-stocks: The Dunnhumby Tracker also discovered that perceived out-ofstocks online are 7% higher than in-store, which underscores the need for e-commerce to better handle operational fundamentals.
The reality isn't about a contest between online and in-store, but rather about lifting both of these selling channels. After all, consumers will ultimately decide how they want to buy. The job of retailers is to support those needs. dsn David Orgel is
The upshot is that in-store shopping remains the dominant channel for purchasing consumer goods and is expected to grow in 2023, according to the Thisreport.indicates to me that now is a good time for food and drug retailers to reenergize e-commerce experiences to boost momentum.
By David Orgel
Customer Experience Is Crucial Infrastructure investments are important but won't automatically win the game for retailers. Strategies that enhance customer experience are most likely to lead to success.
Enhancing customer experiences is essential amid changing shopper behaviors
• Going beyond convenience: E-commerce is often thought of as a convenience channel, but retailers need to realize that price is also a crucial factor for many shoppers. Dunnhumby's recent Consumer Trends Tracker found that many omnichannel shoppers, who buy both online and in-store, are struggling financially. The tracker found that omnichannel shoppers are more likely to have children and pets as part of their households, and as a result have a harder time balancing budgets. Retailers need to be aware of these dynamics in planning strategies.
The Ultimate Goal Isn't Just About E-commerce
There are a lot of ways to enhance e-commerce strategies. But the retailers' goal shouldn't just be to get consumers to buy more online. Symphony RetailAI recently reported that households that shop for groceries both in-store and online are growing at a rate of 10% year over year, making them extremely valuable to retailers. The analysis also found that omnichannel customers are more loyal than their in-store-only counterparts.
During the height of the pandemic e-commerce surged. Experiences may not have been great, but shoppers were willing to deal with the hurdles. Now we're in a different landscape as shoppers return to physical stores. A new research report by ChaseDesign states that the number of retail customers using "buy online, pickup in-store," or BOPIS, all the time declined by one-third (45% down to 32%) last year and is expected to shrink further in 2022. Shoppers depending on home delivery of groceries purchased online will also fall in the near future by almost one-quarter, the report said.
It's important to recognize that retailers are not standing still when it comes to investments in their e-commerce infrastructures. Most of the bigger chains in particular are making heavy investments. A case in point is Target, which said recently that it plans to open three new package-sorting centers during the next year — two in greater Chicago and one in the Denver area — to advance its approach of using stores to fulfill online orders. These centers receive goods from stores and forward them to customers.
58 September 2022 DRUGSTORENEWS.COM LAST WORD E-commerceReenergizingStrategies
Contact Lindsey Virden to learn how you can take advantage of virtual and in-person opportunities at lvirden@ecrm.marketgate.com or scan the QR code to review Programs remaining this year.
ECRM
BusinessWhere Gets Done Programs set you up for success through pre-scheduled, one-on-one meetings with partners relevant to your business.