JULY 2022
Legato Financial Group, Inc is an independent financial services firm that utilizes a variety of investment and insurance products. Investment advisory services offered only by duly registered individuals through AE Wealth Management, LLC (AEWM). AEWM and Legato Financial Group are not affiliated companies. 816150 - 3/21 RETIREMENT DESIGNED FOR YOU. At Legato Financial Group, we believe everyone should be able to live the retirement they've always wanted. Our team of professionals will help you by designing a well-thought-out strategy, using our proprietary process called the LFG Retirement Blueprint. Call us today to schedule a complimentary assessment. 1-877-573-2043 Elizabethtown Office: 2905 Ring Road, Elizabethtown, KY 42701 Louisville Office: 10200 Forest Green Blvd Suite 600, Louisville, KY 40223 VISIT LEGATOFINANCIAL.COM
Learn more about the most important topics impacting your retirement by attending an event. Scan the code or call us at 877.573.2043 to register today!
LUXURIOUS LASHES, FLAWLESS SKIN AND PERFECTLY BLADED BROWS FOR SUMMER + BEYOND WAXING, LASH LIFTS & EXTENSIONS, SKINCARE & PERMANENT MAKEUP 270-853-0077 I BY APPOINTMENT ONL Y I BOOK ONLINE NOW Facebook @Etown Wax, Lash & Skin Bar Instagram www.etownwaxlashskinbar.com@etown.wax.lash.skin.bar APPOINTMENTS
104 N MANTLE AVE IN ELIZABETHTOWN 270.300.4488 FINEHG.COM MODERN TRADITIONAL COLLECTEDFeaturingour Modern Adirondack, available for custom order
HARDIN COUNTY HONDA 5608 N. Dixie Highway, Elizabethtown I Phone: (270) 765-2141 DEALERSHIP MON - SAT 9:00AM-7:00PM SERVICE & PARTS MON - FRI 7:30AM-5:00PM & SAT 7:30AM-3:00PM COLLISION CENTER MON - FRI www.hardincountyhonda.com8:00AM-5:00PM
F i n a n c i a l P l a n n i n g i s n ' t j u s t a b o u t t h e n u m b e r s . F o r u s i t ' s p e r s o n a l . Whether you're nurturing your nest egg, working towards retirement, or leaving a lasting legacy, you could use a plan to accomplish everything you want out of life. Respective services provided by ARGI Investment Services, LLC, a Registered Investment Adviser, ARGI CPAs and Advisors, PLLC, ARGI Business Services, LLC, and Advisor Insurance Solutions, LLC. All are affiliates of ARGI Financial Group LLC. Trust services provided by ARGI Trust, a division of Advocacy Trust LLC. Contact us and take your next step in financialfindingclarity.270.990.9000|WWW.ARGI.NET Let us help you navigate your unique financial situation so you can move forward with clarity, confidence, and peace of mind.
Give your family the gift of a wonderful experience in care. Now is the right time to learn how Member Medical DPC can help you. We are a full service primary care clinic and pharmacy all in one. Amazing care, service, and savings! 3046 DOLPHIN DR. SUITE 104, ELIZABETHTOWN, KY 42701 | (270) 307-1980 | MEMBERMEDICALDPC.COM ACCESSIBLE PRIMARY CARE & PRESCRIPTIONAFFORDABLEDRUGSINELIZABETHTOWN Going to ECTC this fall? Perfect time to learn how Member Medical DPC can save you money on healthcare through college.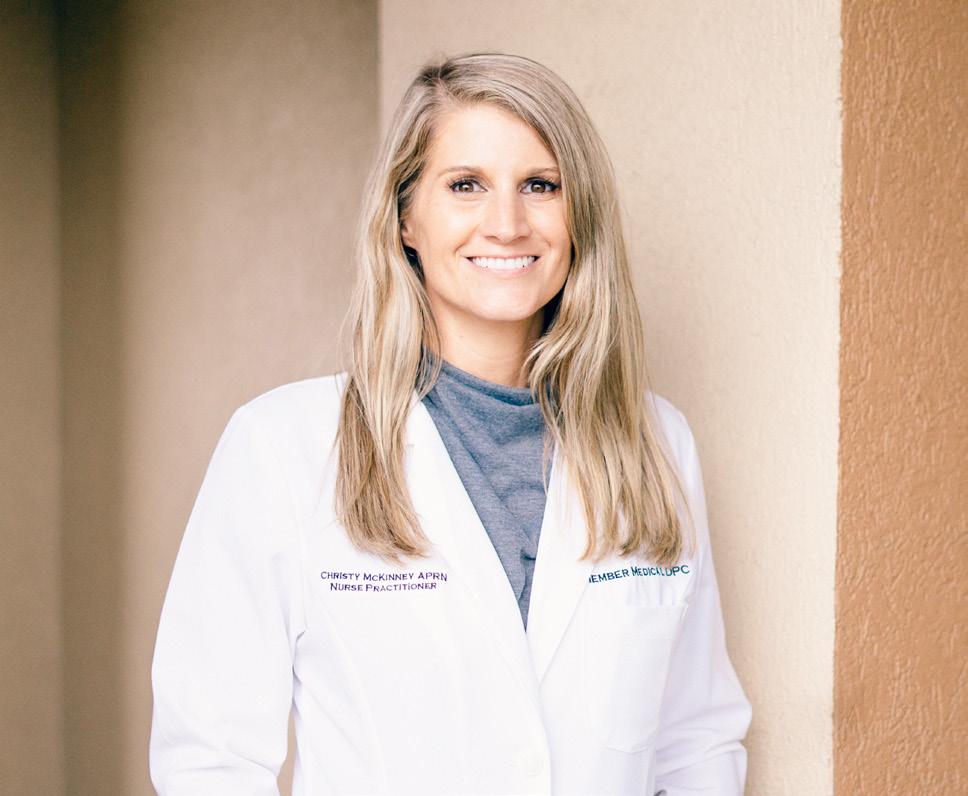 Illustrator Elin Chadwick of Elin Illustrates
It wasn't until the middle of college that Elin really turned to drawing. Her stress was high, and getting lost in her art became her method of managing those feelings. She eventually decided to add watercolor to her illustrations, and it all began to unfold naturally. Elin realized she was on to something; she was talented! After college, Elin's mom taught her how to cross stitch. She loved it so much that she began creating her patterns for other people to use. That was when she realized she could sell her art. People gravitated toward her creations and invested in them. She found success with cross-stitching and eventually took the plunge with her watercolor paintings, turning them into stickers and art pieces. Elin loves creating botanical, floral, and mushroom prints with warm, natural colors. She adds her signature bold lines, which have helped to establish her personal style. A lot of her artwork has a vintage look reminiscent of illustrations one would find in old nature books. Not long ago, Elin was inspired by the Giants at Bernheim Forest. "I go there a lot and am fascinated with their installations. They look like mythical fantasy creatures. I had the idea to create a Bernheim postcard image similar to what you see at National Parks." The finished painting looks like something you would see in a storybook.
Elin Chadwick was born to be an artist. "I have always been a doodler. I would draw on everything, including my school work, and often received notes from my teachers to stop drawing on my papers."
Elin Chadwick sells her art at various events, markets, and Etsy. She also accepts custom art requests. Follow her on Instagram @elin_illustrates and visit her Etsy shop called Elin Illustrates to see more of her incredible artwork.
ELIZABETHTOWN: LOCAL ARTIST FEATURE
12 elizabethtown lifestyle MAGAZINE. BLOG. SOCIAL MEDIA. EVENTS. COVER FEATURE: A FOUNDATION FOR THE FUTURE, THE ECTC FOUNDATION PAGE 25 MAPLEWOOD HOUSE PAGE 37 CARING HANDS AND HEARTS AT BAPTIST HEALTH PAGE 44 EVENT SPOTLIGHT: YPN AFTER HOURS PAGE 48 THE GREAT OUTDOORS PAGE 49 FORE: HEARTLAND MINI GOLF PAGE 50 GUIDE TO DINING OUT IN HARDIN COUNTY PAGE 52 COOL HOUSE CODE PAGE 55 MUCH-LOVED + LOCAL SUMMER FASHION PAGE 58 BUILDING A HOME IN HARDIN COUNTY PAGE 65 DOWN SYNDROME ASSOCIATION OF THE HEARTLAND PAGE 74 EVENT SPOTLIGHT: GET THE "SCOOP" LIGHTSOURCEONBP PAGE 80 CREATING COMMUNITY WITH UNITED WAY OF CENTRAL KENTUCKY PAGE 85 EVENT SPOTLIGHT: TAVERN IN THE GARDEN PAGE 88 SKINCARE FOR THE SEASONS PAGE 89 MORE THAN A HOUSE: RONALD MCDONALD HOUSE CHARITIES OF KENTUCKIANA PAGE 90 BERNHEIM SENSORY GARDEN PAGE 95 SAINT JAMES CATHOLIC SCHOOL PAGE 102 THE HARDIN COUNTY FARMERS' MARKET PAGE 106 CASA FARM TO FORK PAGE 110
you. PALISADE
in
Life's
1104www.swopehyundai.comN.DixieHighway,Elizabethtown I 270-505-1200 Swope Hyundai Mon-Fri 9:00 AM-7:00PM Swope Hyundai Service Mon-Fri 7:30 AM-5:30PM & Sat 7:00 AM-2:00PM 2022
SUV,
your family safe,
PALISADE.
Arrive in style, safely. Three rows
ThePALISADEthree-row,upscaleSUV. of modern elegance an upscale that's the ultra stylish But the real beauty lies in the focus on keeping with many features that look out for indulges on every level—from space to connectivity to capability. most epic journeys and most sought-after family experiences start with the uncompromising safety of PALISADE.
Staying out of court when resolving family law and child custody matters can save money, time and stress of appearing before a judge. When considering litigation alternatives (also known as alternative dispute resolution or ADR), make sure you work with a proven credentialed professional. COLLABORATIVE LAW DISCOVER HOW COLLABORATIVE PRACTICES CAN HELP YOUR SITUATION 108 East Dixie Avenue, Elizabethtown, KY 42701 I Phone : 270-872-0911 I https://www.dowanlaw.com
DOWAN LAW OFFICES Collaborative Law Attorneys TABITHA SOSA, LEGAL SECRETARY BROOKE N. TALLEY, ESQ. JENNIFER D. PRUITT, ESQ. LEEANNA DOWAN, ESQ.
It's so gratifying to help clients obtain their life's dream of owning a home. After all, it is the number one thing you can do to build personal wealth. Coaching first time home buyers through the process is the best part of the job. Also, I love construction loans. My clients are so excited during the process and getting to see their vision come to life is rewarding. It is such a privilege that they trust me with their biggest investment. Closing is definitely my favorite day in the process—Everyone is happy on closing day!!
There is a lot of documentation and work that must occur to get to that point, but it's worth it. From the very beginning of my career, starting a career all over again after raising kids, I went to what I knew best—banking. I began at the bottom and moved to mortgage lending quickly. I have been in the mortgage business for nine years, working my way up and have held several positions which I think has helped me become a better lender.
JOHNSONTANYA
SMALL ENOUGH TO KNOW YOU, BIGTOENOUGHHELP. (270) SouthCentralBank.com737-6000 " "
— Tanya Johnson, South Central Bank Mortgage Lender
BlackTiesandBetterLives ADVANCING EDUCATION THROUGH THE ECTC FOUNDATION Black-Tie Gala Benefitting the ECTC Foundation Saturday, September 10, 2022 Five O'clock in the Evening The House On Helm 238 Helm ECTCBLACKTIESANDBETTERLIVES.EVENTBRITE.COMElizabethtown,StreetKentuckyJoin us for this formal, black-tie event:
1107 Crowne Pointe Drive, Suite 210 Elizabethtown, KY 42701 270-769-3858 I Open Monday-Friday Check us out on Facebook! TO LEARN MORE VISIT WWW.ETOWNDFC.COM DR. NICK MURPHYDR.SHEROANMARIANNEDR. ERIC ABANG MEET THE DOCTORS LOCAL, ANXIETY-FREE KIDS DENTISTRY CHILDRENOFFICEKID-FRIENDLYSERVINGTHEOFHARDINCOUNTY. DR.GLEASONAMANDA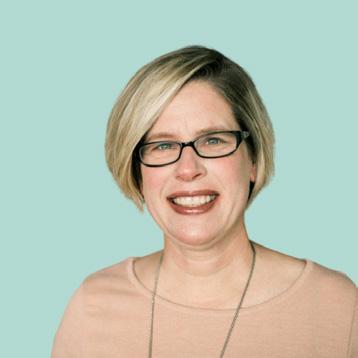 Publisher, Editor in Chief & Creative Director Giselle Smith CREATIVEEDITORPUBLISHERINCHIEFDIRECTOR Giselle Smith ASSOCIATE EDITOR & CONTRIBUTING AUTHOR Andrea Hill PHOTOGRAPHY Clagett Photography Elaina Janes Photography Thomas Isaac Deaton Special thanks to each and every one of the advertisers featured in Issue 12 of Elizabethtown Lifestyle. We appreciate the trust you have given in allowing us to showcase your business and the very best that Hardin County has to offer. This magazine would not be the same without you—Thank you! ADVERTISING OPPORTUNITIES info@elizabethtownlifestyle.com
The July cover feature highlights Elizabethtown Community & Technical College and the brand new ECTC Foundation Back to school is top of mind for those of us with children of all ages; this issue we have also included a feature on Saint James Catholic School. Amanda Burris with Type A Style chimed in to bring us beautiful boutique looks—all available locally. As always, the magazine has a strong focus on local non-profits and this issue is no exception: Flipping through the pages you'll find some of our favorites including United Way of Central Kentucky, the CASA Farm to Fork, the Ronald McDonald House Charities of Kentuckiana, and Down Syndrome Association of the Heartland plus Baptist Health Auxilary Hardin. Maplewood House from just up the road in Big Spring is our historic home this summer. Cool House Code from Wayne Ireland will give tips on keeping your AC in tip-top shape this summer when you need it most. Just for fun we popped in some one-page features on events that happened of late like the YPN After Hours at the House On Helm and Tavern in the Garden. Our mission at Elizabethtown Lifestyle is to connect citizens of Hardin County to local businesses through a curated collection of features and articles in our print publication and blog, up-to-date social media, and featuring and hosting community events. Follow us on Facebook and Instagram for news on the upcoming events. Please tag us online when you're out supporting local businesses of all kinds: Use our hashtag #ElizabethtownLifestyle, and we might just share your posts. Stay cool Elizabethtown! Best, Smit
Giselle
That's a wrap on Issue 12. If you're reading this, we are getting ready to kick off our fourth year publishing a magazine in Hardin County. This year we have seen so much growth, not only for the magazine, but also for Elizabethtown. Our area is easily one of the fastest growing in the Commonwealth with more to come in the months ahead. Big thank you to all of our readers, followers, advertisers, event sponsors, and everyone in the community who shows up to make this place amazing. We are blessed to have the support of the community as we press on in pursuit of highlighting the best our region has to offer in upcoming issues of Elizabethtown Lifestyle Magazine.
h 20 Elizabethtown lifestyle MAGAZINE. BLOG. SOCIAL MEDIA. EVENTS. ISSUE 12 I JULY 2022
201 WEST WESTERN AVENUE, SONORA, KENTUCKY VENUE TOURS BY APPOINTMENT I (270) 949-1897 www.thurmanlanding.com
BY FERGUSON Closets (270) 268-1624 I www.closetsbyferguson.com
AT HEAD LINERS 1606 N. DIXIE HWY. SUITE 109, ELIZABETHTOWN, KY 42701 MON-SAT BY APPOINTMENT (270) 765-5778 I www.etownheadliners.com
INNOVATION
Plans for the Foundation began four years ago, and will build on the legacy of partners like North Central Education Foundation and Central Kentucky Community Foundation that have paved the way for ECTC to become what it is today, said ECTC Foundation Executive Director Megan Stith.
ON THE COVER 25
Cover Feature Photography: Clagett Photography
Leading the ECTC Foundation is board chair Brandon Fogle, Northern Region President, South Central Bank. Originally from Breckinridge County, Fogle credits the college's forward-thinking leadership in helping secure partnerships and innovations that will guide the college into the future. Not least of which is the new University Center at ECTC, which will allow students to earn bachelor's degrees without leaving the region.
"I'm excited about the direction our college is headed because I want this community to thrive," he said. "For our community to be strong, ECTC has to be strong. As the college has grown, so have the opportunities for community engagement. The Foundation will help the college develop relationships and resources that allow us to make an even greater impact in the lives of ECTC students for many years to come."
ECTC Foundation will prioritize innovation, students and workforce to support the college's mission.
The ECTC Foundation will usher in a new era of innovation for the college, creating new opportunities in the future of education in the region. For more information, visit ECTCforBetterLives.com.
Looking to the future of the region and Elizabethtown Community and Technical College's role in that future, it was clear that the time had come for the college to have an organization devoted solely to educating and engaging the community on the value the college adds to the region – value such as new economic partnerships, student success and workforce development. The ECTC Foundation does just that. With a board comprised of regional stakeholders from throughout the college's 10-county service area, the new organization is poised to place ECTC as the first choice for education and workforce training and reinforce its position as a driver of regional economic development.
"It's time for us as a community to help the college reach its full potential," she said. "As one of only two community colleges in Kentucky without a college foundation, and with approximately 40 percent of ECTC's budget coming from state appropriations, community support is critical to the college's ability to launch new programs and expand existing initiatives."
A Foundation for the Future
"I'm excited about the direction our college is headed because I want this community to thrive. For our community to be strong, ECTC has to be strong. As the college has grown, so have the opportunities for community engagement. The Foundation will help the college develop relationships and resources that allow us to make an even greater impact in the lives of ECTC students for many years to come."
—Brandon Fogle, ECTC Foundation Board Chair & Northern Region President, South Central Bank
27
ECTC STUDENT & STUDENT EMERGENCY FUND RECIPIENT LEARN MORE ECTCforBetterLives.com
Through partnerships with organizations like Family Scholar House (FSH), ECTC brings solutions to students who may need an extra hand to stay the course. One such avenue for support is the Student Emergency Fund, which facilitates student success by removing obstacles resulting from an unforeseen financial emergency that, without assistance, would prevent a student from continuing their education at ECTC. It's funded through the generous support of individuals and corporate donations.
KENNEDY, FAMILY
STUDENTS
"Every day I'm trying to leave my environment, people and places better than I found them," said Kennedy. "All students have different needs and find themselves in different situations. I'm here to first listen and assess how we can help and what goals we can set to keep students and their families moving forward," said Kennedy.
FSH provides resources for students to stay on track with their educational goals when life gets in the way. They assist students with academic and nonacademic issues, including help with coursework progression, benefit eligibility and applications, career coaching and advocacy. Kennedy provides inperson services to students.
ECTC thrives through the accomplishments of students. Their success breeds success of the college, community and region as a whole. That's why the ECTC Foundation prioritizes creating pathways for students to prosper and – with community support –removing barriers to that prosperity.
LYNETTE SCHOLAR HOUSE & JOHN SARGENT,
LIAISON
Student John Sargent knows first-hand how a seemingly small amount of money can derail educational goals. Sargent was awarded $470 through the Student Emergency Fund after his car broke down, which allowed him to continue working toward an associate in arts degree with plans to transfer and become a social worker. Lynette Kennedy, FSH liaison, connected Sargent to services available that would allow him to continue his education.
"Many of the biggest threats to students being successful in college happen outside of the classroom. If a student can't afford gas, for instance, they likely can't make it to class. If a student is struggling to pay for school supplies for their child, it's going to be even harder for them to buy their own books and supplies, too," he said. "Sometimes $10 might be the difference between a student continuing their education or withdrawing from school to make ends meet."
"In short, I hope it changes lives, and I have faith that it can and will," he said.
29
Matthews' hope for the fund is that it keeps students on their educational journey at ECTC, and helps them over bumps and barriers in the road toward achieving their goals in life.
Clay Matthews, ECTC Associate Professor of English, decided to support the Student Emergency Fund because he knew it would have a direct impact on students' lives.
Student Emergency Fund Can 'Change Lives'
30
31
— Megan Stith, ECTC Foundation Executive Director
"It's time for us as a community to help the college reach its full potential. As one of only two community colleges in Kentucky without a college foundation, and with approximately 40 percent of ECTC's budget coming from state appropriations, community support is critical to the college's ability to launch new programs and expand existing initiatives."
"ECTC prepared me to go into the industrial maintenance field because it gave me all the skills I needed and the confidence to be able to work anywhere locally or within the region," he said.
WORKFORCE
ECTC already is a pillar in the community for workforce training and development, and the ECTC Foundation will continue the tradition of creating partnerships with employers that lead to new opportunities for students, and thus help to create an even stronger, highly skilled workforce.
Through further opportunities like the Greater Knox Coding Academy and advanced manufacturing training, the college is on the pulse of workforce needs.
Lesley Downs, Coding Academy graduate, has had rising success since earning her credentials. Originally from Bardstown, Downs attended the first Coding Academy class held in 2020. She is employed at CoreSys Federal as a software developer, working with the U.S. Fort Knox Transition Assistance Program, and has already been promoted. She credits ECTC faculty and staff with their assistance.
"What has set my experience with ECTC apart has been the continued dedication and support from staff members," she said. "After completing my program, I had mentors that helped me navigate the job market. I still get calls from staff checking in to see how things are going."
32
MICHAEL PUCKETT, INDUSTRIAL MAINTENANCE GRADUATE
ECTC Workforce Solutions' team of liaisons have worked hand-in-hand with businesses like Nucor and Kruger Packaging to build training, onboarding and apprenticeship programs that correspond with their specific employment needs. Plus, plans are moving forward for the new on-site training facility at the BlueOval SK Battery Park, where ECTC will be conducting tailored training for employees, and which will serve as a satellite campus for the college. ECTC Workforce Solutions facilitates the best possible outcomes for their partners, which in turn only helps the region. A strong, highly skilled workforce promotes even more business and industry development and creates a stronger economy.
ECTC has a long history of supporting and elevating the region's workforce, and with the recent investments of Ford and SK Innovation, Nucor and Kruger Packaging, that goal is more important than ever.
Industrial Maintenance graduate Michael Puckett has had similar experiences during his time at ECTC. Having just graduated in spring 2022, Puckett already has been hired at Bardstown Bourbon Company.
"These businesses have shown they trust ECTC by investing in our region and our students," said ECTC President and CEO Dr. Juston Pate. "We've already proven our ability to create a pipeline of skilled workers ready to take on any challenges. Now it's time to up our game."
"What has set my experience with ECTC apart has been the continued dedication and support from staff members. After completing my program, I had mentors that helped me navigate the job market. I still get calls from staff checking in to see how things are going." — Lesley Downs, ECTC Coding Academy Graduate 33
NEW CONVENIENT ELIZABETHTOWN LOCATION! 2101 N. DIXIE HWY, STE 100, ELIZABETHTOWN, KY 42701 PHONE 270-351-6201 I WWW.SUSANKINGDENTISTRY.COM Susan M. King, D.M.D.
"WHERE MEMORIES ARE BUILT" EXPLORE OUR CUSTOM HOME BUILDING PROCESS AT SMITHFAMILYHOMESINC.COM270-268-0453
Experience the Magnolia Way If you're looking for a trusted financial partner, consider Magnolia Bank. We're local, which means decisions are made by an experienced leadership team that live, work and play in your community. magnoliabank.com • 270.765.4072 • NMLS 423028
Photography:
37 House
Maplewood
Long before Highway 60 was built, Big Spring, Kentucky, was a booming town on one of the main routes for travelers going out west. Presently, the old town offers a rare glimpse into a part of our state's past that has slowly been forgotten. Before the highway, the town had hotels, a grocery store, a post office, a couple of doctors, a race track, and more. Many of the historic, original homes and hotels are still standing today.
Thomas Isaac Deaton
38
The home called "Maplewood" is located in the center of Big Spring and sits on a 400- acre farm. Originally built as a hotel in 1851, Maplewood boasts over 5,000 square feet with four bedrooms, three bathrooms, a library, three staircases, six fireplaces, and more. The doors, floors, windows, stone pathway, and stone walls are original to the home and spread beautifully throughout the place are several photographs and documents belonging to the Clarkson/Hardaway family, who have owned the house since 1883. Originally from Virginia, several members of the Clarkson family settled in Big Spring in the early 1800s. Ben S. Clarkson bought the hotel and moved with his family into what he named Maplewood. The farm was completely self-sufficient and had a smokehouse, potting shed, horse stalls, barns, distillery, flour mill, and outhouses. In addition to the large home, a cabin and original cottage home are still in full use today. The old family cemetery is also located on the property. Maplewood is a beautiful white mansion with a large front porch and impressive columns. Walking through the front door feels like you're traveling through time. It's evident that the house is very well maintained and loved by the Hardaway family. Looking around the place can be somewhat overwhelming as there are family heirlooms and antiques that continuously grab your attention.
Over the dining room fireplace is the family crest, painted in the 1930s and restored in the 1970s. Three-dimensional painted crown molding and other details are expertly placed around the cathedral ceiling and other rooms. They look so realistic that it's hard to believe they were hand painted.
Alison has been following in Dan's grandmother, Mary Orla Clarkson Hardaway's footsteps by continuing to collect relevant documents, pictures, articles, and books that discuss Maplewood's incredible history. It has been crucial to both Dan and Allison to preserve the extensive records the family has been keeping since the 1800s. Their efforts help ensure that Big Spring and the farm will not be forgotten in the future.
39
Dan and Alison Hardaway take pride in their historic family home and have continuously worked on maintaining Maplewood and the other buildings on their property. To them, it's a labor of love that will benefit future generations of the Hardaway family and their heirs.
40
41
"Maplewood is a little piece of the past. It has maintained its character and charm and is so peaceful," explained Alison. Both Dan and Alison Hardaway continue to try to bring the public back to Big Spring, Kentucky, to celebrate the rich history the town has lived through. Maplewood and Big Spring are a considerable part of their past, present, and, most importantly, future.
+ * gg Planning and designing upscale, southern-craftedevent experiences in Kentucky and beyond.WEDDINGS * CORPORATE EVENTS * CHARITY GALAS BIRTHDAY PARTIES * CELEBRATIONS
+ * gg goldenrodandglory.COm LEAVESLOVELYIPHOTOGRAPHYBARHORSTCHELSEY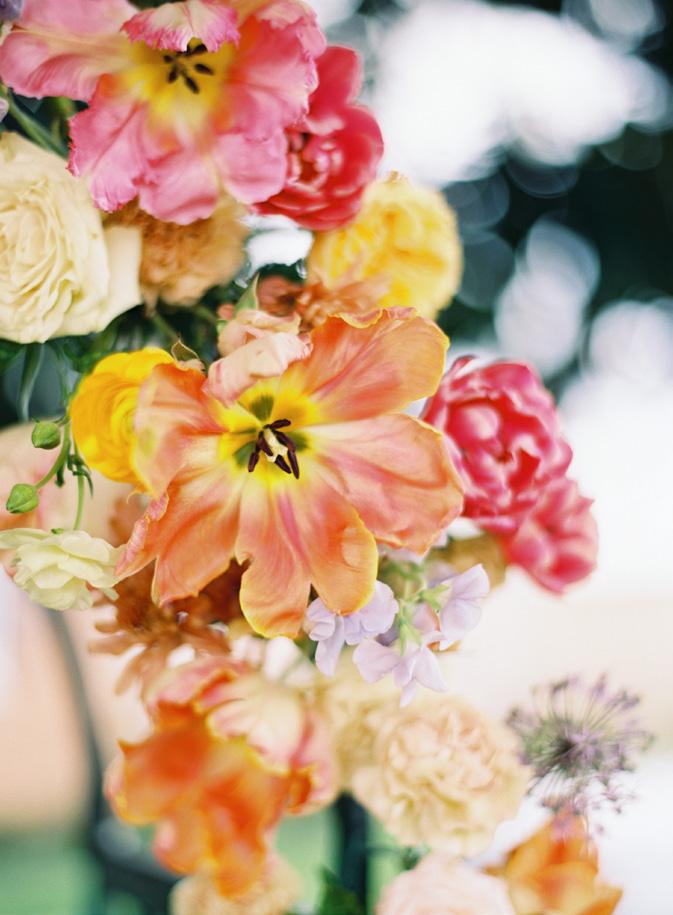 For over half a century, men and women have donned the pink and red smocks synonymous with volunteerism at Baptist Health Hardin. They have provided essential services to support patients, families and staff in the hospital's walls and beyond. They are known for their positive attitudes and their relentless desire to give back. This group is Baptist Health Auxiliary Hardin. Baptist Health Auxiliary Hardin has contributed support for doctors, nurses and staff members in its mission to support Baptist Health Hardin in all its work to care for patients and their families.
Originally founded as the Hardin Memorial Health (HMH) Women's Auxiliary in 1955, the auxiliary transitioned to include all volunteers and then became the Baptist Health Auxiliary Hardin when the hospital was acquired by Baptist Health in 2020. Volunteers with the auxiliary work in a variety of areas at Baptist Health Hardin, such as the cancer care infusion center, hospital admission, the total joint gym and others. Baptist Health Auxiliary Hardin members donate thousands of hours annually. Many volunteers choose to staff the Baptist Health Hardin Auxiliary Gift Shop. Located near the hospital's main entrance, the gift shop offers a variety of items such as house shoes, toiletries, candies, a complete line of greeting cards, balloons, flowers, gifts and decorative accessories. All proceeds from the gift shop's sales are donated back to the hospital.
"When I moved to Elizabethtown, I was not ready to completely retire. The auxiliary provided me the opportunity to meet new people and give back to my new community."
elizabethtown lifestyle MAGAZINE. BLOG. SOCIAL MEDIA. EVENTS. 44
—Lily Cannon, Gift Shop Volunteer since October 2021
Caring Hands and Hearts at Baptist Health
"The women and men in our auxiliary selflessly give of their time and talent to our hospital," said Dennis Johnson, hospital president. "In fact, when we quantify the value, it equals that of over 15 full-time employees."
Found anything fun at Baptist Health Auxiliary Hardin Gift Shop? Share and tag us on Instagram at @ElizabethtownLifestyle!
45
Pat Howell, community liaison for Baptist Health Auxiliary Hardin, said with the construction of the Outpatient Medical Pavilion currently underway, opportunities for hospital volunteers will be more abundant than ever in the near future. Set to open in 2024, the new 282,000-square- foot facility will include a new comprehensive cancer center with all patient services together for the first time; 12 new surgical suites, including a hybrid operating room; three additional cardiac catheterization labs; a multidisciplinary outpatient medical office building to accommodate new physicians and specialists; and patient-centric spaces designed to promote emotional and spiritual healing.
"After my husband passed away, my son and I came back to Elizabethtown to be closer to our family. I was looking for a way to meet people and serve my community. This is a great place to do just that."
• Donating movie tickets to hospital staff
—Sandy Phelps, President of the Baptist Health Auxiliary Hardin and Volunteer for the Gift Shop since August 2018
The gift shop not only raises money for the hospital, but also provides much-needed items for patients and their families and has provided some "retail therapy" for visitors and for staff during their breaks. Though the COVID-19 pandemic has placed challenges on the auxiliary, it has remained dedicated to supporting the hospital. Some of the auxiliary's contributions to Baptist Health Hardin in recent years include:
The auxiliary offers scholarship opportunities for local college students who have intentions of entering or have been accepted in a medical field of study. Over the years, the auxiliary has raised thousands of dollars in scholarships for area students. The auxiliary also raises money through special fundraising events, like the annual holiday fundraiser, Let Christmas Shine. Taking place each year in November, the fundraiser encourages participants to purchase lights in memory or honor of a loved one. Those who purchase lights are then invited to the Let Christmas Shine ceremony in December, which includes Christmas music and refreshments. The fundraiser has been a mainstay for the auxiliary for over three decades. The auxiliary also raises money through special events, such as popup sales. In addition, the auxiliary has traditionally honored volunteers for their hours of commitment to the organization by hosting an annual award ceremony and dinner.
• Providing meals for staff members as a way to thank them for their hard work amid the pandemic
• Contributing to the Baptist Health Hardin COVID-19 Relief Fund
"Every auxiliary volunteer is an example that we all have the opportunity to give back to worthwhile organizations such as the hospital," said Johnson. "Whether it is through prayers and words of encouragement, monetary donations or volunteer hours, we are all equipped and able to support our community."
Donating undergarments for sexual assault patients
Donating clothing to the hospital's Emergency Department and Patient Experience offices for patients
•
•
—Mary Williams, Admissions Volunteer since June 2008
47
—Jim Richardson, Corresponding Secretary and Total Joint Gym Volunteer since September 2017
To learn more about the Baptist Health Auxiliary Hardin, including volunteer opportunities, visit BaptistHealth.com/Hardin/patient-and-visitors/volunteeropportunities or contact Volunteer Services at Baptist Health Hardin at 270.706.1713.
"I volunteer because of the outstanding care I received at this hospital from people like Ryan [Haynes], who helped with my rehabilitation after I had two knees replaced here. The auxiliary allows me to give back to others and support the outstanding team who cares for our community."
"With the emergence of the Outpatient Medical Pavilion, our regional healthcare system is seeing unprecedented growth," Howell said. "The auxiliary is motivated to grow right along with Baptist Health Hardin, which we've proudly supported for over 50 years."
"I'm a people person. After retiring from the Elizabethtown Police Department, I looked for a way to give back. At the hospital, I enjoy meeting people and feel like I am helping."
YPN Aft er Hours
YPN is back and better than ever! New YPN President Kyle Souleyrette is looking to liven things up in the coming year with after hours events at cool venues throughout Hardin County. This YPN After Hours was hosted at The House On Helm. The Wicked Eyed Woman was on site for bar and hors d'oeuvres, and The Mod Booth added a fun element to professional networking. If you're under 40 and want to get in on the action, visit www.ypnhardin.com to join the Young Professionals Network of Hardin County.
elizabethtown lifestyle MAGAZINE. BLOG. SOCIAL MEDIA. EVENTS. 80 event SPOTLIGHT:
HAYCRAFT TRAIL
The Vernon-Douglas State Nature Preserve is located on the outskirts of town off of the Bluegrass Parkway. It's a quiet and secluded 3.9 mile loop that is considered moderately challenging. It takes about 1 hour 45 minutes to complete. Mountain biking, hiking, and trail running are permitted. There are no dogs allowed, but the wildlife you encounter makes up for it!
We've made it to the summer season! Trees are green, flowers are blooming, and the weather is warm, which makes nature trails extremely inviting. Hiking on our local trails is the perfect way to not only get exercise, but to also reap the benefits of being out in nature mentally, emotionally, and physically. Our little spot in Kentucky has multiple trails for you to explore, and we broke them down in our very own Elizabethtown Trail Guide!
Buffalo Lake Trail offers a sense of solitude that most people need. This easy 1.9 mile loop takes about 35 minutes to hike, and provides a mix of wooded areas and lake views. Fishing and dogs on leash are permitted.
Elizabethtown Nature Park consists of 104 acres of pastureland, trails, and a creek. The trails tie into Freeman Lake's trail system. While you're there, stop by the Vietnam Veterans Memorial Wall and Elizabethtown Veterans Tribute which are both within this park. Dogs on leash are welcome.
Hardin Co. & The Great
ELIZABETHTOWN NATURE PARK
BUFFALO LAKE TRAIL
BANAM SHAW TRAIL Banam Shaw Trail is perfect for runners and hikers. It's an easy 2.2 mile/39 minute out and back trail that is in the midst of a forest. It's located off St. John Rd, near the Bypass.
FREEMAN LAKE Freeman Lake Trail is by far the most popular spot to walk or run at. It is a 4.7 mile loop that takes an average of 90 minutes to hike. It's classified as an easy trail that provides constant views of Freeman Lake. Fishing and mountain biking are permitted, as well. Dogs on leash are welcome.
VERNON-DOUGLAS STATE NATURE PRESERVE
Getting outdoors this summer season? We would love to follow your hiking trail adventures.
Tag us in your Instagram photos and stories at @ElizabethtownLifestyle!
If you love history, the Haycraft Trail is a must see. This wooded 2.1 mile out and back trail passes by the the original Settler Forts in the area that dates back to the late 1700s. It also takes you to the site where Union Soldiers encamped during the Civil War. There are signs to guide you to each location.
74 Outdoors 49
SUN-THURS:
1030 EXECUTIVE WAY, ELIZABETHTOWN,
Opening summer 2022, Heartland Mini Golf offers a memorable entertainment experience for all ages. Children and families will enjoy engaging landscapes, waterfalls and unique obstacles as you play the 18-hole mini golf course conveniently located off I-65 across from Elizabethtown Tourism. Not interested in hitting the greens? There is also rooftop seating that overlooks the course where guests can enjoy bar-style food and drinks, including eight draft beer options. The course offers perfect family-friendly entertainment for visitors and residents alike. See you on the course! KENTUCKY 10AM-10PM, FRI & SAT: 10AM-12AM (MIDNIGHT)
HEARTLANDMINIGOLF.COM FORE: Heartland 50
Mini Golf 51
Looking for lunch or to grab a drink? We've got you covered. What would an issue about fun things to do in Hardin County be without mentioning all of the restaurants we love? 2B Thai 94 Bravo Bistro Amazin' Glazin' Donuts Back Home Catering Back Home Restaurant Bourbon Barrel Tavern Bub's Cafe Las Dewster'sClaudia'sChalupasTeaRoomDeezButtsBBQHomemadeIceCreamTheDreameryECTCCulinaryDepartmentElAlcapulcoElTapatioEtownMealPreppingFamilyFunCafe&IceCream Firefly Nutrition The Fish House & Grill Flywheel Brewing Ginza Hibachi Green Bamboo Gulf Coast Connection Gyro Water'sKansaiHoleHeartlandHeartlandHouseMiniGolfSportsPubLottaLoveDonutsImpellizerri'sPizzaJohnO'sLiquorStoreJ.R.NeighborsJapaneseSteakhouseKohli'sDowntownNutritionLittleCharlie'sPizzaMark'sFeedStoreMexicoLindoMiJaliscoMountainMikesCoffeeNamastePapi'sTacos&MoreSIMSushi&SteakSweetRetreatTheCafeatSwopeTonyYork'sOnMainVibeCoffeeShopWasabiEdgeWinery&BistroTheWhistleStopWickedEyedWomanWooHooIIcountyhardininoutdiningtoguide PUBSPORTSHEARTLANDOFCOURTESYBURGER
Choice Checking A totally dope checking account for teens and young adults 14 to 23 years-old. Get the details at www.TheCecilianBank.com because this checking account is totally lit.
HEATING COOLING AIR QUALITY MAINTENANCE SPEND YOUR TIME ENJOYING THE MOST IMPORTANT THINGS. IRELAND HEATING & COOLING, INC. HAS BEEN YOUR TRUSTED HEATING & AC EXPERT IN HARDIN COUNTY AND THE SURROUNDING COMMUNITIES FOR OVER 50 YEARS. (270) 351-3522 I www.irelandheatingandcooling.com
UPGRADING YOUR COOLING SYSTEM
ONE OF THE HOTTEST SUMMERS IN KENTUCKY SINCE 1936 IS UPON US. 1936 had the most 100 o + degree days in Kentucky history. The highest temperature ever recorded in the Commonwealth is 114 o and most of Kentucky has not hit 100 o in the past decade.
COOLING SYSTEM MAINTENANCE & REPAIRS
Currently our AC is set to a solid 68o; for us, staying cool is a top priority during the hot summer months. Ireland Heating & Cooling has been delivering comfort to Hardin County since 1968—over 50 years of service to the area. They're a family-owned business run by local Wayne Ireland. He and his wife Chrystal live here in Elizabethtown with their son and daughter, Jagger and Oakley, and their German Shepherd, Ellie.
Ireland Heating & Cooling specializes in residential service and replacements for heating and cooling systems. We had the pleasure of interviewing Wayne on tips for keeping your cooling system in tip-top shape this summer season despite record high temps for this time of year:
The biggest thing you can do to maintain your heating and cooling system is to check and change your filters monthly. This is a massive cost-saver because it can save you an unnecessary service trip. A lot of times, when technicians arrive on-site when a system is not cooling, they quickly realize that the issue is due to a dirty or clogged filter. You can locate the filter inside of the indoor unit or furnace. Be sure to check the size of your filter before heading to your local hardware store to find a replacement. Wayne recommends buying the standard throw-away filter as they should be changed monthly anyways. Sometimes fancy filters can do more harm than good depending on the type of system you have because they can restrict airflow or damage the motor, which leads to costly repairs. If you have checked and replaced your filters and are still having issues with your air conditioning, scheduling repairs can be done over the phone or online. Technicians can typically come out within 24 hours, although wait times can vary during peak season. The majority of repairs are completed within 24 hours.
Ireland Heating & Cooling installs hundreds of new heating and cooling systems every year. How do you know when it is time to upgrade? The first indication is repeated expensive repairs. If you have had to call a technician on multiple occasions, it is probably time for a new system. Second, if your electricity bill and operating costs are high, upgrading to a more modern system can save most households thousands of dollars over the years. Lastly, comfort issues within your home, which can range from high humidity and uneven temperatures to noise, are many times a reason to upgrade. If you think you may need an upgrade, Ireland Heating & Cooling offers free consultations and financing. Scheduling a consult is simple: You can call, text, or go online to schedule your appointment. Once an advisor has come out, materials are usually available within 24-48 hours, and installation is completed the same day.
FACTS SOURCED FROM SPECTRUM NEWS 1 housecoolcode 55
MORE THAN 40 YEARS EXPERIENCE DESIGNING AND BUILDING EXCEPTIONAL CUSTOM HOMES BRANTINGHAM BUILDERS INC 270-765-5045www.BrantinghamHomes.com
F A S H I
Whether you're headed overseas this summer or hanging out at Freeman Lake, shopping local is where it's at. I'm Amanda Burris, a fashion guru, and self-taught designer. I approach fashion and interior design with a frugal eye. I love sharing my fabulous finds through my lifestyle blog, Type A Style. I've styled some of my fave summer looks with everything you need, from staple pieces to jewelry and accessories. Do you know what the best part is? All of the outfits can be purchased at your favorite local boutiques right here in Elizabethtown. I'm a proud wife of a local police officer and mommy to Maverick Dean and his fur-brother, Bentley. Follow along as I find my way through life, one outfit at a time!
FACEBOOK:INSTAGRAM:WWW.TYPEASTYLE.COM@TYPE.A.STYLE@TYPEASTYLEDESIGNAMANDAV.BURRIS
Much-Loved
+ Local
S R O N
U M M E
59
R A I M E N T + B O O N
Plaid is rad. Mixing patterns and materials can take your look to the next level. While it may seem outside the box, it is what will make you the most fashionable in the room. I love a midi skirt— it is not only flattering on all body types, but also so chic and a great closet staple to have. Gingham is such a classy summer print, completing the look with a pop of color.
B R A N D I ' S B O U T I Q U E See ya in Mykonos! This gorgeous dress is the perfect option for a European summer getaway. Pair with a braided chunky heel and you're ready for any summer vacation. To add that extra touch of summer flair, I love bringing in some woven accessories. This is also great for brides-to-be for your wedding shower or if you're a guest attending a baby shower. 60
S W A N K Y S H O P P E Casual doesn't have to be boring. Take the recent coastal-preppy trend up a notch with this fun tennis sweater and matching shorts. Add a pair of hip sneakers and you're ready for a day out shopping or to cheer on your favorite sports team. A pair of neutral tennis shoes is great to have in your closet, transcending all the seasons. 61
T H A T C U T E L I T T L E S H O P Bright days, bright colors. Nothing screams SUMMER more than a colorful pattern. During these hot days, I practically live in a dress for comfort, so why not make it vibrant and fun while you're at it! Plus, with colorful patterns, you can easily accessorize, giving you lots of options for color matching and coordinating. 62
A wide-brim hat is always in season. Whether you're having a bad hair day or just want some added accessories, you will be sure to stand out in a fashionable fedora. This trendy piece pairs perfectly with this gorgeous muted-blue dress. The pleated layers are super flattering by accentuating the waist and make for a fun fit, flowy and perfect for the summer.
S W E E T R E B E L B O U T I Q U E
PHOTOGRAPHY BY THOMAS ISAAC DEATION 319 E. Dixie Ave., Elizabethtown I 502-957-6029 I thehaycraftetown@gmail.com I INSTA & FACEBOOK @theHaycraft
INHOMEABUILDING COUNTYHARDIN 65 Will Harris of Will Harris Homes and Magnolia Gardens
Real estate and home building collide when it comes to deciding just where to build, in the first section of our feature, we met with Rachel Brantingham of Brantingham Builders and The Brantingham Group of Keller Williams Realty and chatted about considerations for choosing the perfect subdivision for your new build. Throughout the article we have also included features on three local subdivisions in a location we love: Hartland, Magnolia Gardens, and Fall Creek PLUS a Q&A with on building a home in the country with Mary Smith of Smith Family Homes. Here's what to look at first:
Brantingham Builders has been a vital part of shaping the face of Hardin County for more than forty years through residential construction. Paul and Susan started the company and are pleased to be joined in business by their son Michael Brantingham and two daughters, Rachel Brantingham and Susanna Brantingham Board. Along with an incredible staff they have had the privilege of building timeless homes throughout our community. Their company has become synonymous with affordability, quality and a focus on details. To improve their benefit to their clients, Rachel Brantingham stepped into real estate and is the CEO of The Brantingham Group Real Estate Team of Keller Williams Heartland. Rachel is passionate about creating homes for families through building or buying and selling.
The first thing you need to look at are the restrictions because these will define your ability to build within a subdivision based on cost. Restrictions can determine the exterior finishes, square footage, and shape and style of the homes going in. The majority of subdivisions that have strong restrictions will require your design to be approved by the HOA. Active HOAs not only require for plans to pass approval by the board, but also will have fees for the HOA as they maintain the grounds and other features of the subdivision. These can range from $150/year and up. While HOAs do cost more, they help maintain property value long term. The restrictions are also going to require you to have a home with similar features to give a cohesive feel throughout the subdivision.
Depending on what type of home you want, you need to consider the lay of the land and if it will accommodate the style and structure you desire. My dad Paul always states "you want to marry the house to the land and not vice versa." At Brantingham Builders, our goal is help you create a floor plan that supports the unique characteristics of whichever property you choose. Whether it be a walk out basement or an in-ground basement with daylight windows, a great builder will guide you through the process of making this important decision. Another thing to factor is the position of your home in the subdivision: Being close to the entrance may prove more convenient in terms of commute and saving a few minutes of driving every day or you may prefer a lot in the back or in a cul-de-sac with less traffic.
FROM A REAL ESTATE STAND POINT When selecting a lot, you don't want to be the most expensive home in the subdivision. The goal is to find a subdivision that supports homes within your budget range as this guarantees you a better return on your investment. You want the opportunity to add value to your home over the years without pricing yourself out of the subdivision. Do your research: Check out the surrounding areas of your property and verify that there is nothing over time that will devalue your investment. In turn, you also want to see what the plans are to add value such as a community pool or a new grocery store in the area.
LAYOUT OF THE LOTS
Whether you've been in Hardin County your whole life or you're headed our way for a job opportunity or just a change of scenery, choosing where to build your home is a major decision that will affect you and your family for years to come. The area is bustling with new builds and beautiful subdivisions that have lots and homes available.
66
Rachel Brantingham of Brantingham Builders & The Brantingham Group of Keller Williams Realty
RESTRICTIONS
Magnolia Gardens is an all new subdivision developed by Will Harris Homes. Conveniently located off of Pear Orchard Road in the center of Elizabethtown, the Magnolia Gardens community will cater specifically to active adults and will include seventysix all-brick homes. Will Harris Homes prides itself on being up-to-date on current housing market trends and bringing unprecedented style and craftsmanship to the local scene. Previous subdivisions Will has developed include the prestigious Magnolia Farms, Briarwood Reserve, and Still Meadow Estates, plus the Courtyard at Robinbrooke. Magnolia Gardens is a scenic property with beautiful natural features and a recreational pond. Each home will feature an open floorpan with two bedrooms and two baths at approximately 1600 square feet. Both slabs and basements will be available with homes with basements including a family room plus a third bedroom and an additional bathroom. Exteriors will be uniform throughout for a clean, classic feel. Lawns will be managed through the HOA-maintained community. Homes for sale at completion and to be sold move-in ready; inquire for pricing at the Will Harris Homes & Hornback Realty Co. office at 229 N Miles Street, Elizabethtown, or call (270) 982-HOME. First homes available late fall 2022! www.willharrishomes.com
HARTLAND Also off of Pear Orchard Road, Hartland has eleven lots still available ranging from .12 to .344 of an acre. Price points begin at $42,900 and go up to $69,900. Building at Hartland began in 2007. This is an existing subdivision, almost completely established; a benefit to this is that building is nearly complete. Your quiet enjoyment is on the horizon. The layout of the subdivision is is comparable to subdivisions in Louisville or Lexington with one main road and four cul-de-sacs. All homes are brick and stone for low maintenance exteriors. While there are square footage and fence requirements and aesthetic features require the developer's approval, there is currently not an HOA managing the subdivision. RC2B is made up of Clay Smith of Smith Family Homes, Blake Dougins and Brad Coffman of The Home Place of Kentucky, and Robbie Walters from Walters Cabinets. Cori Zaring with Schuler Bauer currently has lots listed 270-735-3978 https://corizaring.schulerbauer.com
67
MAGNOLIA GARDENS
When thinking of readers who may have dreams of owning land, acreage outside of town, Clay and Mary Smith came to mind as experts on the subject. With previous features, we have been able to meet some of their clients and tour the beautiful homes they have built in both neighborhoods and on the outskirts of Elizabethtown. For this section, we talked with Mary Smith to have questions answered about where home owners should begin and what they need to consider when building a house in the country.
Look at the topography. If you're wanting a walk out basement, you want some gentle slopes, not a flat piece of land, with rolls from left to right or right to left for a side walk out. Look at the grass, if the grass is beautiful, that is typically a sign of good soil condition. If it is a rocky terrain, there could be issues with the septic and the foundation excavation. If you're in a pasture, tons of rock will need to be brought in to use for the length and distance of the driveway, around conduits for the utilities, and for the foundation itself.
Properties with trees, brush, and shrubbery may need to be cleared out as opposed to purchasing a property with an open pasture to build in. Any type of land clearing is an additional cost. Each individual property will need to be evaluated by the builder you choose to see the land. After that, the excavation company will work with your builder to come up with a game plan to get the project started.
Clay & Mary Smith of Smith Family Homes & Hartland
Do you need land clearing?
What are some things to look for when buying the land?
Does how far land is outside of town affect building cost?
Typically no, but with rising fuel costs, you may start to see some fuel surcharges on projects further out. Getting materials delivered, subcontractors coming out, and even the builder on site every day, the increase on cost of fuel could definitely begin to have effects.
Smith Family Homes opened its doors in April 2005 and both Clay and Mary are active with clients from the start of a project to the finish. A benefit of working with them is the fact that a client will have two sounding boards, two different perspectives, which is incredibly valuable during the decision-making process. The Smiths build high-quality homes that will stand the test of time, sturdy walls where family photos will hang, and spacious kitchens big enough for everyone to gather 'round at the holidays. They take the job that they've been entrusted with seriously, and it shows in every home the Smiths build. www.smithfamilyhomesinc.com
What about water and electricity?
If the builder is not willing to come out and look at these things early, prior to you wanting to build whether that be six months or a couple years, they may not be the right builder for you. Choosing the best property is key to a successful home build, and working together to find the perfect place is part of building a relationship with your builder team.
Water and electricity are dependent on how far you are off the road. Before buying a property, at the bare minimum, call the utility companies yourself and confirm that water and electricity are available at your location. We suggest zoning in on your builder early and working with your builder; use the relationships they have built with water, electricity and internet companies to your advantage. Utility companies will instruct as to what is needed to get water and electricity to your home site. Electricity is not usually a problem, but water off the grid may require drilling for a well. The worst case scenario would be to buy a property where basic water and electricity are not a feasible option.
70 Melissa & James Jenkins of Highland Sod Farms & Fall Creek
71
FALL CREEK
Local developers James and Melissa Jenkins broke ground on the first of its kind in Hardin County, the all-inclusive Fall Creek subdivision, conveniently located in Elizabethtown off Pear Orchard Road. Fall Creek takes pride in its community and features rolling hills, luxury landscaping, water features, a gorgeous clubhouse, a beautiful pool, walking trails, and so much more. Your investment will be protected by a local architect who will approve all plans to ensure that all homes fit into this community. The aesthetic of Fall Creek will be all brick and stone luxury homes that are warm, and modern with a unique mix of Modern Mountain and Craftsmen. The first phase is a perfect fit for those clients who are looking for luxury downsizing, minimalizing, and simplifying while emphasizing luxury details. In this phase ranch homes will be a min 1800 sq ft on the main and 1 1/2- 2 story homes will be a minimum of 1400 sq ft on the main with a minimum of 2400 above ground. Currently, four homes have been started in Fall Creek starting at $670,000. Homes will include an open floor plan with all of the upgrades your heart can imagine. Lot sizes start at .24 in the first phase and will continue to get bigger as we enter into our Executive Estate phase. Luxury, comfort, and style will be the theme of Fall Creek and it will be a community that you are proud to live in. The HOA will start at $1800 per year. For a list of homes available including homes coming contact Tara Still, Olive + Oak The Still Group, eXp Realty at 270-268-3848 Tara Still of Olive + Oak The Still Group, eXp Realty
Current Population of Hardin County as of July 1st, 2021: 111,607 HardinCurrenthttps://www.census.gov/quickfacts/hardincountykentuckyHousingUnitsavailableinCountyasofJuly1 st, 2021: 47,324 MLSActivehardincountykentucky/HSG010221https://www.census.gov/quickfacts/fact/table/HomesintheHeartofKentuckyinHardinCountyonJune8th,2022: 111 Homes (Duplexes & Single Family Homes) Current Interest Rate on June 8th, 2022 for a 30 year mortgage: 5.25% Rates are based on certain assumptions and are subject to change without notice. Average Days on Market for a home in Hardin County June 1st, 2022 according to the Heart of Kentucky MLS: 66 Days Active Listings on the Heart of Kentucky MLS: 46 Listings The Brantingham Group Real Estate Teams Closed Homes for the year: 42 Closed + 21 Pending Average Sales Price: $298,009.00 ReviwMarketBrantinghamThe
The Brantingham Group of Keller Williams Heartland YOUR PREMIER REAL ESTATE RESOURCE (270) 401-2801 @ thebrantinghamgroup @ thebrantinghamgroup thebrantinghamgroup@kw.com
74
JanesElainaPhotography:Feature HEARTLANDTHEOF 75
Every town requires a healthy variety of organizations that provide a sense of community and support to as many individuals as possible. The Down Syndrome Association of the Heartland (DSAH) has accomplished that and so much more.
Down syndrome association
DSAH is a non-profit organization that "offers support to individuals with Down syndrome, as well as their families, friends, caregivers, teachers, and coworkers." They "strive to educate the public-at-large about Down Syndrome, regardless of age, to have access to support and services which would aid each individual in reaching his or her potential."
24Septemberwalk:buddy
Since last fall, the organization has started new programming including cooking classes, music therapy, toddler time, and art classes and has continuously worked on planning even more programs for its members. Ages range from birth well into adulthood. Their oldest member is in their 40's. Unfortunately, when a person with Down Syndrome ages out of school, there is not much support. The demand for such services and programs is exceptionally high.
DSAH's Buddy Walk is an annual fundraising event at Elizabethtown High School. Each participant builds a team of family, friends, and supporters to sponsor them as they walk around the track. In 2021, a total of 20 teams participated in the walk. The event has t-shirts, inflatables, a concession stand, and food trucks. This year's Buddy Walk will be on September 24, 2022.
"The last six months, we've done really well, but we want to have the ability to provide more to the families and be more involved in the community," House said. Since last year, DSAH has welcomed ten new families. It's a growing organization, and with that growth comes more events, education, and continuous outreach to teach others about Down Syndrome, kindness, and inclusion.
DSAH's motto is "Celebrate, educate, and serve our community." Tonya House, Executive Director of DSAH, is highly passionate about what the organization provides. "We want to be there to support families as early as a prenatal diagnosis to offer them all the resources and materials we have to prepare them and educate them the best we can. We hope in the future to be able to continue expanding our programming so we may offer them daily/weekly for all ages. We know that life skills are important to those that are "aged out" of school and continued therapies are needed in our community. We look forward to the day we will have a location for all of our important activities and programs, and we know that it will positively impact so many area families and our local community."
77
78
There are many ways to support the Down Syndrome Association of the Heartland. Community members can sign up for Club 21 (a monthly donation of $21), follow and share posts from DSAH's social media accounts, and always ask more questions.
Family events happen year round and are well attended. To stay up to date on the Down Syndrome Association of the Heartland, please give them a follow on Facebook and Instagram at Down Syndrome Association fo the Heartland, or visit www.dsheartland.org. You can also email Tonya House at tonya@dsheartland.org for ways to get involved with upcoming events.
In addition to helping people with Down Syndrome and their families, the goal of DSAH is to reach as many people as possible. They partner with schools to give each class a book to read about inclusion. "The earlier they learn and are comfortable asking those questions, the better. Don't shy away from talking to others that are different. It's important to make them feel included," explained House. "We are all different, and that's something we celebrate."
79
80 event SPOTLIGHT:
Get the "Scoop" onLightSource BP
Lightsource BP representatives hosted ice cream socials in The Orchard and Ashton Park, two neighborhoods adjacent to the proposed Telesto Solar Project along Hayden School Road. The proposed project is a 110 megawatt (MW) solar facility located in the West Urban Area on approximately 650 acres of privately-owned land in Hardin County, Kentucky. Lightsource BP officials have spent time in Elizabethtown and Hardin County to share project-specific information with the community and debunk misinformation about renewable energy. Learn more at TelestoSolar.com.
elizabethtown lifestyle MAGAZINE. BLOG. SOCIAL MEDIA. EVENTS.
SHOP FOR A CAUSE Proceeds from the Auxiliary Gift Shop benefit Baptist Health Hardin patients and staff. Baptist Health Auxiliary Hardin Gift Shop JOIN NOW AT WWW.YPNHARDIN.COM WWW.THEHOUSEONHELM.COM E mail joy@thehouseonhelm.com to schedule a tour! REGISTER AT RUNSIGNUP.COM/TAILS_TATAS OR CKRACEMANAGEMENT.COM I COST $25/PERSON OCTOBER 8, 2022 I SPONSORSHIPS BEGIN AT $100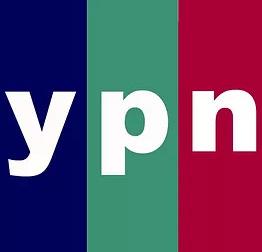 While CASA's mission provides these children with one, constant adult in a busy system who they can count on, CASA also works towards ensuring these children have a loving, safe, and permanent home where they can thrive.
Court Appointed Special Advocates (CASA) is a nonprofit that recruits, trains and supports volunteers in the community who donate their time to advocate for abused and neglected children as they navigate the Family Court System. For a Judge to assign a CASA to a child, it is often because their case is more complex and worrisome and they want an extra set of eyes, ears, and a voice to be there on behalf of the child. CASA of the Heartland serves children here in the Hardin County/Fort Knox area and has served approximately 700 children since its Program inception; the work continues on as Kentucky leads in abuse and neglect cases above other states across the Nation.
270.268.3848 I OLIVE-OAK.COM
WITH UNITED WAY OF CENTRAL KENTUCKY 85 CommunityCreating
86
United Way of Central
Do you
United Way is in your neighborhood and beyond, advocating in Frankfort and Washington for our neighbors who don't have a voice. Whether it's bringing individuals or companies together on volunteer projects or collaborating with youth programs to bring to life our most recent program, a community garden in downtown Elizabethtown, we are creating access to healthy lifestyles and empowering families with knowledge that they can pass on through their children. Maybe you have heard the saying 'to plant a seed is to believe in tomorrow,' that is one way to describe what we do. United Way believes in a future that has not yet arrived, digging deeper, investing in initiatives that will lift our community collectively through programs at work in the present.
Us
Tag us on
GIVE. ADVOCATE. VOLUNTEER. (270) 737-6608 | www.UnitedWayCK.org
A philanthropist is a person who donates time, money, experience, skills or talent to help create a better world. Anyone can be a philanthropist, regardless of status or net worth. you love getting involved locally? too! Instagram at @ElizabethtownLifestyle! Kentucky
For over 20 years United Way of Central Kentucky has been essential to Hardin and surrounding Counties in building a network of strong nonprofit partners that work to solve problems within our communities through our focused pillars of Health, Education, and Financial Stability. When we talk about creating community, it means more than just financial support. It means we are taking the deep dive into issues from hunger to affordable housing, to accessible health care and programs that foster supportive networks for children.
87 DEFINITION
As more focus is made on Hardin County and the surrounding area and opportunities for economic development, United Way is there, forging partnerships with those like-minded people who want to invest in a healthy present and future for Central Kentucky. Partnerships with Give270, who reach a nationwide network through bourbon raffles benefiting our region, or in your workplace through payroll deduction, bringing philanthropy to your doorstep. It is our mission to provide opportunity to anyone who wants to give back in ways that are meaningful to them.
It's always a good time to get involved, success always takes help. By drawing closer to one another, we are creating community that we can all be proud to call home. OF PHILANTHROPY:
People doing good deeds in their community.
80 event SPOTLIGHT:
elizabethtown lifestyle MAGAZINE. BLOG. SOCIAL MEDIA. EVENTS.
Tavern in the Garden
Every summer in Elizabethtown the Brown Pusey House hosts Tavern in the Garden. The weekly event takes place every Thursday weather-permitting. Businesses and individuals alike have the opportunity to sponsor the event which helps cover the cost of the event. Food trucks—our favorites over at Barrel & Swine are shown here—are scheduled to sell food to attendees. Beverages non-alcoholic and alocholic alike are sold through the Brown-Pusey House. The event is free to the public. For more information, check out their website at brownpuseyhouse.org.
FALL A professional level exfoliation treatment is recommended due to the humidity levels changing. Adjust your skincare to compensate for any dryness. Focus on chemical peels to help your skin with hyperpigmentation.any
SPRING Skin goes through a major shed, which can make it feel really dry. This is due to the change of humidity in the air. Another professional level exfoliation treatment is recommended. Be more diligent with your skincare routine and always use sunscreen! Change out your skincare products, specifically a moisturizer that isn't too heavy.
Skincare for seasonsthespringwintersummer fall
WINTER Hydrate your skin with a moisturizer to protect yourself from the cold and dry
SUMMER Be very diligent about wearing sunscreen. Invest in SPF full broad spectrum 30 or more. Reapply sunscreen every 2 hours if you're out in the sun. Don't forget to wear hats and sunglasses! Do not expose your face to long periods of time in sun.
UselayersmoisturizerFocustemperatures.onabarrierrepairwhentheouterofyourskinaredryintexture.aretinolproducttohelpwithantiaging,finelines,wrinkles,andpigmentation.
When the weather begins to change, our skin requires a little extra TLC. Marilyn Delgado, a licensed Esthetician at Etown Wax, Lash & Skin, gave us some quick tips on how to care for our skin to keep it healthy and looking gorgeous year-round. In addition to skincare at home, be sure to add in professional treatments for a youthful radiant glow as the seasons shift.
More Than Ronald90 McDonald House Charities of Kentuckiana A House
Since 1984, Ronald McDonald House Charities of Kentuckiana (RMHCK) has provided a comfortable, home-like setting for families from Hardin County and beyond while their children are receiving medical care in Louisville.
91
When families learn they'll need to travel to Louisville for treatment, they often don't know how long they'll need to stay. This uncertainty can add even more emotional and financial stress to an already traumatic time. That's where the Ronald McDonald House steps in. The Ronald McDonald House is a home in every sense of the word; a safe haven built by love, through the community's generosity, with a foundation centered on family.
The team at Ronald McDonald House Charities of Kentuckiana believes nothing else should matter when a family is focused on their child's recovery— not where they can afford to stay, whether they can be together, or where they will get their next meal.
"We know they are going through a critical time and we want to support them. We take care of all of their essential needs so they can focus on what's important—the health of their child and the care of their Thanksfamily."tothe support of many donors and volunteers, families stay free at Ronald McDonald House Charities of Kentuckiana. In its 38 years, Ronald McDonald House Charities of Kentuckiana has served more than 45,600 families.
"On average, our families stay with us for a total of eight nights," RMHCK CEO Hal Hedley said.
Hospitals and RMHCK had started increasing precautions for COVID-19 during that time, limiting the number of visitors allowed.
Families are stronger together. When a child is hospitalized, there's nothing more important or powerful than the love and support of family. And when families in Hardin County need it, Ronald McDonald House Charities of Kentuckiana is there to provide a "home-away-from-home."
"Our families spend most of their days at the hospital or at doctor's appointments, and a hot meal at the end of the day can be a nice pick-me-up," Hedley said. "A warm smile and a hot meal can really help."
"The employees working at RMHCK actually came together the first night that they had to stop bringing in volunteers because of COVID, and the staff cooked meals for us," Emma recalled. "It just meant so much because it was just like that extra mile they went for us."
"We had to figure out what we were going to do— how to travel back and forth [from Hodgenville," Aaron said. In the midst of the uncertainty, the Harps found hope at Ronald McDonald House in Louisville while Ally recovered.
The handicapped-accessible House, just blocks away from Louisville's downtown hospitals, has 56 guestrooms and is open and staffed around the clock. RMHCK is equipped with play areas, laundry facilities, and comfortable living rooms on each guest floor. Families have private guestrooms and bathrooms, with access to linens and toiletries, stocked kitchens, nightly home-cooked meals, organized activities, internet access, and parking.
THE COMFORT OF HOME AT RMHCK
After having their daughter Briley eight weeks early, Emma Serrano and her husband Quentin checked into Ronald McDonald House Charities of Kentuckiana in February of 2020. It would be their home for the next 35 days, while their daughter Briley was in the NICU in a Louisville hospital, an hour away from their Rineyville home. "It was just a very isolating, trying time," Emma said. "So being able to just walk down the street and take a nap and just decompress with each other, it was amazing."
As a professional magician, Aaron Harp captivates his audiences through disbelief. Now, he and his wife Samantha use their family's story to encourage their audience to give back.
93
A place to sleep and eat, near the hospital, welcomed the Harps in.
"It gives you hope there," Samantha said. "There's a little bit of a light at the end of the tunnel."
THE MAGIC OF RMHCK
When their daughter Ally was five years old, she endured an unexpected open-heart surgery in Louisville, an hour away from their home.
"There was a group that came in, they baked her a cake, so she just felt special," Aaron recalled. " A good memory to have going through what we went through."
FenstererTathyana,MD, PhD Board Certified SurgeryReconstructive
Baptist Health Medical Group Reconstructive Surgery, led by Dr. Tathyana Fensterer, is As a plastic and reconstructive surgeon with more than 20 years of surgical experience, Dr. Fensterer brings a unique international perspective, specializing in reconstructive surgery, elective cosmetic procedures Services include arm lift, breast augmentation, face- and neck lift, liposuction, weight loss body contouring, skin rejuvenation and more. She has received board certification in plastic surgery and is here to provide compassionate, patientcentered
Plastic &
511 Robinbrooke Blvd, Suite 100 | Elizabethtown, KY 42701 | BaptistHealth.com/CosmeticCare 3950 K resge Way, Suite 100 | Louisville, KY 40207 | BaptistHealthMedicalGroup.com LOVE THE SKIN YOU'RE IN. To view monthly specials, visit BaptistHealth.com/CosmeticCare
and skin care.
Baptist
Health Medical Group Plastic & Reconstructive Surgery To schedule an appointment, call 270.706.1945.
offering monthly specials on cosmetic procedures including facials, BOTOX®, dermal fillers and more, to keep you looking refreshed and confident all year long.
Plastic &
care.
95
This new garden is a revitalization of an existing beautiful space of stone beds near the Education Center and the Silos. Although the garden is located at Bernheim, the realization of the Sensory Garden is the product of many throughout the wider community – particularly those who live with Autism Spectrum Disorder or blindness and visual impairment — and their families, caregivers, and teachers.
Bernheim Arboretum and Research Forest
Come out to Bernheim's Sensory Garden and delight all five of your senses!
With that understanding, Bernheim incorporated an amplified sensory design to help those with sensory challenges experience the Bernheim Sensory Garden more independently as they connect to nature.
recently opened its new Sensory Garden – a welcoming space for those of all abilities. The Sensory Garden is expertly designed to allow all our guests to enjoy nature in a way that works for each individual.
Sensory
BernheimGarden
Over the course of the garden's design and realization, the team hosted many visits from the communities of Families for Effective Autism Treatment, Dreams with Wings, Arts for All, and the Kentucky School for the Blind Charitable Foundation, which also provided some of the project's funding along with the Crusade for Children and Kosair Charities. Their thoughtful insights helped shape the garden's overall design, signage, special features, navigability, and many other aspects.
•
Garden Features
• Quiet Space: In speaking with our partners, we learned that the infinity symbol was the original Autism symbol. We repurposed two millstones that we found on-site and used those as individual seats. We planted Taxus cuspidata 'Columnaris,' commonly known as Adam's columnar yew, in the shape of an infinity symbol, leaving two openings on opposite sides of the symbol so those who need a quiet space can enter, have a seat, and be soothed while surrounded by nature.
96 • Interpretive signage including pictograph and Braille components to describe each sensory landscape bed, the quiet space, and the overall purpose of the space: Tree identification signs with Braille can be found in the picnic area adjacent to the Smell and Quiet spaces.
Seating with meaning: The Buddy Benches are the dream of a local Cub Scout who wants those who have been bullied or are perceived as "different" to have a safe place to take a break from those negative feelings.
• Plants with tactile qualities in the Touch space: Some recognizable common names represented are lamb's ear, coneflower, sensitive fern, hops, and variegated yucca. Other tactile elements include smooth driftwood from the Falls of the Ohio, bumpy and rough-textured planter pots, and many upcycled components yet to be installed.
• Sound features: A decorative water feature provides a summer water source for birds and small mammals. The Hearing space will focus on water, but the entire garden sings the song of nature, including insects buzzing, leaves rustling, melodies of wind chimes, and children's laughter.
If you're looking for a place to experience nature like nowhere else in the region, visit Bernheim Arboretum & Research Forest. Must-sees include the LEED® Platinum Visitor Center, Canopy Tree Walk, nearly 90-year-old fire tower, Children's Play Garden, public art displays, and their one-of-a-kind Edible Garden. For more information on outdoor adventures, visit bernheim.org.
HARDIN LIVEDESTINATIONCOUNTY'SFORENTERTAINMENT VISIT US ON FACEBOOK & INSTAGRAM MUSICFOR@BOURBONBARRELTAVERNATINFORMATIONONLIVE&UPCOMINGEVENTS.HAPPYHOURSPECIALSWEEKDAYS4PM-7PM. FEATURED BAND: FIENDISH THINGY
VISION
Therefore, it is currently being utilized for dry eye treatments. Dr. Wise's office offers both dry eye treatment and wrinkle reduction with TempSure Envi. When combined with a comprehensive eye exam, this blend provides total eye care with better vision and more rested, youthfullooking eyes.
PHONE:
Originally designed to correct fine lines and wrinkles with radiofrequency heat treatments that stimulate collagen and elastin production, it was discovered that the treatments also stimulate the glands in your eyelids to produce a better tear film.
Since 1995, Wise Vision Care has served as a dedicated and caring provider of quality vision services to Elizabethtown and the surrounding communities. As a patient, you can expect friendly and attentive care from our experienced team of eye care professionals. We leverage advanced diagnostic technology to provide modern eye care services, including comprehensive eye exams, vision correction, and more. Our optical department features a varied selection of designer frames and precision lenses from top brands. With guidance from our knowledgeable staff, you'll find the look you want and the features you need.
WISE CARE 2904 DOLPHIN ELIZABETHTOWN,DRIVEKY 42701 (270) WISEVISIONCAREONLINE.COM769-3708
Dr. Teresa Wise
Schedule an appointment with an experienced eye care provider at our Elizabethtown optometrist office and give your vision the level of care and attention it deserves.
Dry Eye Treatments &
Wrinkle Reduction TempSure Envi technology is now available in Hardin County at Wise Vision Care.

Hometown banking made simple! Five Convenient Branch Locations Elizabethtown I Radcliff I Glendale I Upton I West Point PHONE 270.763.8282 I WESTPOINTBANK.COM BuildingRelationshipsBuildingDreams,
624 Westport Rd, Elizabethtown I www.tipsyhorsemobilebar.com I www.etownflorist.net I 270-765-4134 CELEBRATING OUR 75TH ANNIVERSARY THE TIPSY HORSE BAR IS PERFECT FOR YOUR NEXT EVENT
102Saint James Catholic School Offers Comprehensive Education & Spiritual Enrichment Saint CatholicJamesSchool
Though the origins of Saint James Catholic School (SJS) go back over 150 years, the Elizabethtown school is always looking toward the future in regards to studentcentered education and spiritual enrichment. SJS offers a Christ-centered and academically-challenging educational experience for area students and is an integral ministry of the Saint James Catholic Church Parish and other area Catholic parishes.
Though the school has been through many phases of restructuring, its origins go back to 1870, when Saint Mary's Academy was founded by the Sisters of Loretto. The academy was renamed Saint James in 1902 and has gone through several changes, including relocations, the addition of grade levels, and changes in leadership. In 2012, the school moved to its current location on Robinbrooke Boulevard in Elizabethtown.
"At SJS, we want to provide an experience for children and their families that not only includes comprehensive education but spiritual fulfillment," Jennifer Moran, Director of Mission Advancement at SJS, said.
103
provides a balanced academic curriculum that integrates faith, culture, and life; and instills in students the value of service to others.
The school offers an education that combines Catholic faith and teachings with academic excellence; partners with parents in the faith formation of their children;
The school serves over 450 pre-school through eighth grade students. Preschool is also offered, including 3-year-old Preschool, 4-year-old Preschool, and PreKindergarten programs.
At SJS, a uniquely Catholic education is emphasized.
SJS is now enrolling preschool through eighth grade students. To learn more, visit www.sjschoolonline.org 401 Robinbrooke Blvd, Elizabethtown, KY 42701 Phone: (270) 765-7011
105
FIGUEROA FAMILY
"We have been blessed to have had a child at St. James Catholic School for 29 consecutive years, and now our grandchildren attend, which is our testament to how much we believe in the education received at SJS. St. James has truly been a blessing for our family, and the real proof is having your grown children say, 'Thank you for sending us to SJS!'" —Suzy Nichols
"As parents, we want to give our children the best education for their future profession and a good Christian base. Saint James Catholic School (SJS) was the perfect decision. The staff and teachers have been indispensable in the formation and development of our children. The care and professionalism at SJS have been such that even due to our mobilization out of the state three years ago, we decided to re-enroll our children when we returned to the area last year. It feels good to be back, and St. James will always be part of our family."
Education at SJS is not confined to the walls of the school. The school offers three outdoor classrooms, including the Stations of the Cross, a naturally shaded classroom and place of serenity and prayer for students; a garden classroom that includes six garden beds maintained by SJS students and volunteers; and even a classroom that features three Southdown Babydoll sheep.
Although the school chiefly serves families of the Saint James Catholic Church parish, it also serves families in other parishes and faiths. Saint James is a member of the National Catholic Education Association and is accredited through the District-Wide Accreditation Process sponsored by Cognia.
NICHOLS FAMILY
—Neryannie Figueroa
At SJS, students are enriched by a comprehensive curriculum that includes religious education that both teaches and strengthens spirituality; fine arts education that emphasizes logical reasoning, problem-solving, emotional intelligence, and resilience across all subject areas; a music program that includes opportunities for concert performances and participation in ensembles; technology-centered education that includes lessons in Google applications and Internet safety; physical education that emphasizes a healthy lifestyle and mindset; Spanish classes that teach not just the language but Latin culture; and much more.
In addition to the hard work of its teachers, administrators, and staff members, much of the school's success can also be attributed to the SJS PTO. In the past year, the SJS PTO was able to support several school programs and events, including receptions for grandparents, eighth grade retreats, Teacher Appreciation Week, Donuts with Dad, Muffins with Mom, field day, and more.
"In order for our students to truly succeed, we must not only teach effectively but also address obstacles to learning," Moran said. "We strive for our students to be fulfilled, not just academically but also spiritually and emotionally."
Outside of class, SJS students are cared for by SJS Student Services, with a team that consists of a learning coordinator, a guidance counselor, a school nurse, speech and occupational therapists, math and reading interventionists, and more.
elizabethtown lifestyle MAGAZINE. BLOG. SOCIAL MEDIA. EVENTS. 106
Anyone wanting to sell their goods at the Hardin County Farmers' Market is always welcome to apply through their website. The more, the merrier. Some farms you'll see every week include: Smith Family Farms
Learning to use local produce and meat to cook healthy food options is part of the fun of shopping at The Hardin County Farmers' Market. It's a chance for families to come together, try new recipes, and eat fresh and healthy food.
The Hardin County Farmers' Market is the premier place to visit April through December if you are looking for homegrown, delicious food. When in season, the market offers fruits, vegetables, jams and jellies, eggs, baked goods, meats, and so much more. It's the perfect opportunity for community members to support local farmers while also caring for the environment.
THE HARDIN MARKETFARMERS'COUNTY
In 2021, eighteen vendors offered their products weekly under the pavilion at 200 Peterson Drive in Elizabethtown. This year, there are more vendors than ever.
FallenHinton'sMaple Farm Bruce Underhill Living Water Ranch Color Me Mod Flower Farm Peterson Family Farm Solway Farms 107 Peace Valley Farm Modern Heritage Farm Sassafras Farm
Jan WadeCarlayS&BGoodin'sThomasGardenBellFarmsCoffeeApiary
THE FARMER'S MARKET IS OPEN ON hardincountyfarmersmarket.comToSATURDAY9:00AM-1:00PMWEDNESDAYAND7:00AM-12:00PM.learnmoreabouttheHardinCountyFarmers'Market,visitorgivethemafollowonInstagramandFacebook.
109
CASA CHAMPION OF CHILDREN The Schmidt Family Foundation GOLDEN PINWHEEL Justice Action Network HEIRLOOM TOMATOES GossHall Systems United Way of Central Kentucky West Point Bank RADISH + BEETS Elizabethtown Lifestyle Hardin County Honda Mike & Rose Harris Will Harris Homes TURNIP GREENS Brian D. Smith Dowan Law Offices Elizabethtown Florist Head Liners Salon & SwopeKentuckyGrassFedBeef.comSpaLegatoFinancialMemberMedicalDPCResultPointFinancialSmithFamilyHomesStanleySteemerStithFamilyFarmsSwankyShoppeFamilyofDealerships EVENT SPONSORS Altec Industries, Inc. Breen Co. Builder & Remodeler Goldenrod & Glory Highland Sod Farms Lovely Leaves The Mod Booth The Tipsy Horse Mobile Bar The Wicked Eyed Woman Thomas Isaac Deaton Tony York's On Main UPS Supply Chain Solutions MEDIA SPONSORS Elizabethtown Lifestyle Type A Style HIGHLAND SOD FARMS, ELIZABETHTOWN, KENTUCKY SATURDAY, APRIL 16, 2022 PHOTOS THOMAS ISAAC DEATON Sponsorsourtoyouthank
This year we have switched up the way we host events. In exchange for cocktail parties launching magazines, we have planned a series of events benefitting local non-profits. Events of this nature are only successful with the support of the community. The CASA Farm to Fork was no exception, and we are truly grateful to every volunteer, attendee, and sponsor. This year's event raised over $36,500. Huge thanks to everyone in Hardin County who took part.
111
112 We are a year into hosting events to benefit nonprofits throughout Hardin County. The CASA Farm to Fork happened on Saturday, April 16 at Highland Sod Farms. Tony York's catered the event with courses devised of locally-sourced ingredients and farmer's market favorites CarLay Coffee were on-site with after-dinner drinks. Josh Mitcham played music all night up until auctioneer Marty Fulkerson kicked off the final fundraising portion of the party. Be sure to give us a follow on Instagram to stay up-to-date on upcoming events. Next magazine be sure to check out Birdies & Burgers benefitting Down Syndrome Association of the Heartland at Heartland Golf Club & Heartland Sports Pub.
elizabethtown lifestyle MAGAZINE. BLOG. SOCIAL MEDIA. EVENTS. BE SOCIAL Follow us on Instagram giveawaysFeature@elizabethtownlifestyleatandonFacebookatElizabethtownLifestyleMagazine.WeshareeverythingfromlocaleventstoarticlestoFridaybusinessspotlights.Monthlyattractthemostattention,andwewouldlovetohaveyoujoinin. GET CONNECTED Visit our website www.elizabethtownlifestyle.comat Be sure to subscribe to our email list to stay up-to-date on our latest blog posts. ADVERTISING OPPORTUNITIES info@elizabethtownlifestyle.com
FamilyIndependent.Trusted.Focused. PHONE: (270) 769-9995 109 W. POPLAR ELIZABETHTOWNSTREET www.owenlarue.com KYLE SOULEYRETTE, JIM OWEN & BEN L A RUE
| Lexington | Louisville |
A few years ago, Bill Vessels was down on himself. He was overweight, had heart and lung problems, and his health had declined so much that he had retired early. "I was a basket case. I was 300+, smoked, and used to feel miserable," he said. But, inspired by the birth of his great-grandson and a doctor who wouldn't give up on him, he turned his health — and his life — around. "I used to have about three hours of day of activity. The rest of the time I was on a CPAP with oxygen. Now I've got 13 hours." Learn more about our advanced Heart Care Floyd Hardin Grange Madisonville
at BaptistHealth.com/HeartCare. Corbin |
|
— Bill Vessels, Heart Care Success Story "LIFE DOESN'T GET MUCH BETTER THAN THIS RIGHT HERE, DOES IT?"
| La
| Paducah | Richmond BaptistHealth.com