THREE RIVERS • HEALTH • SPORTS • BUSINESS OCTOBER | NOVEMBER 2022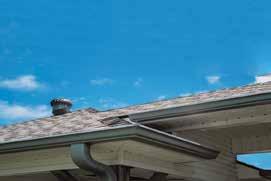 Sarah Cottrell
When Lisa McKenzie, the founder of You Night Empowering Events, asked me to join her Advisory Board, I didn't hesitate in accepting. I was familiar with the program, having followed one of the participants through the year-long program for a story in EDGE. I had watched a group of cancer survivors bond and learn ways to live beyond their cancer diagnosis. Each of these women had their own story and journey, and as they went through the program, I saw them take strength from each other and form friendships and create support systems. It was truly empowering to participate in the program.
I had no idea at that time that I would have my own diagnosis to deal with. In early 2019, I was diagnosed with endometrial cancer. I underwent a hysterectomy that also revealed a Granulosa Cell Tumor in my right ovary. I have been cancer free for the last two and half years. While I am not a medical professional, my advice is that if something doesn't feel right get tested and do all your annual screenings. Catching cancer early can make all the difference. I was lucky that I caught mine early and was able to be treated by nationally renowned doctors that are located here on the Northshore.
In this issue we meet the You Night Ribbon Ambassadors who are taking part in a runway show where they will attempt to break a Guinness World Record for the most models to walk on a runway. Models in the show will be wearing outfits representing the colors of 18 types of woman's cancers. And so, on October 1st, I will be proudly cheering on my You Night sisters as they attempted to break a Guinness World Record.
In this issue we also have a complete guide to the Covington Three Rivers Art Festival, we meet some local artists and we learn more about Pickle Ball.
PUBLISHER
Doug Neidermeyer
DIRECTOR Erich Belk
STYLE DIRECTOR Patty Beal
EDITOR
Caitlin Picou
WRITERS
John Breen
Liv Butera
Nancy Hale Betsy O'leary
Maddi Tripp
Liz Smith
PHOTOGRAPHER
Jerry Cottrell
CONTRIBUTING PHOTOGRAPHERS
Nancy Hale
Riyen Heig
Tracie Morris Schaefer
P. Rabalais Photography
Matthew Schlenker
Vladislav Sitnikov
Joel Treadwell
KEY ACCOUNTS EXECUTIVE
Eloise Cottrell
SENIOR ACCOUNT EXECUTIVE
Rebecca Blossman-Ferran
ACCOUNT EXECUTIVES
Erin Bolton
Debi Menasco
Stephanie Miller
PUBLISHER
EDITOR
ART
BEAUTY
CONTRIBUTING
STAFF
The entire contents of this magazine are copyrighted by EDGE Publishing. @ 2022 with all rights reserved. Reproduction or use without permission of editorial or graphic content in any manner is prohibited. Please email comments or story ideas to edgepublisher@yahoo.com. EDGE PUBLISHING • 69170 HWY 190 SERVICE RD. SUITE 1 COVINGTON, LA 70433 • 985.867.5990
Enjoy the issue,
Cover Photo
Photo by Jerry Cottrell