THE EVOLUTION OF ROSE BYRNE
THE CLOUDS
EMIRATES
FIRST
Unwind in the ultimate private suite, followed by a refreshing shower and fine dining at any time.
Onboard Shower Spa available on Emirates A380s.
Hello Tomorrow
Shower above
gievesandhawkes.com
CB142 CANTEEN BRACELET
Our new Canteen Bracelet collection steps up in a clean, fresh style. This model features a 2-tone brushed steel case with PVD rose gold plating and a sunray blue dial.
EXPLORE TWSTEEL.COM
ANGELA CUMMINGS A SSAEL the most magnificent pearls in the world assael.com 212 819 0060
DETROIT • NEW YORK • LOS ANGELES • LONDON SHINOLA.COM
THE GIFT TOO NICE TO GIVE.
TRUE BAHAMIAN SPIRIT
IS FINDING YOUR BEST SELF
IN ALL SORTS OF MOMENTS
WITHOUT A CARE IN THE WORLD
THECOVEATLANTISBAHAMAS.COM | 1.877.COVEVIP | @THECOVEATLANTIS
ATLANTIS PARADISE ISLAND BAHAMAS
Caterina
Murino by Sylvie Lancrenon
714 Madison Avenue (63rd Street) - New York, NY - 212.752.4300 - mauboussin.us
"Eternité Elégance" sapphire ring: 18 kt. gold, pavé diamonds and sapphires, $7,450.
CHARRIOLUSA. COm | FACEBOOK. COm /CHARRIOLUSA
It's private air travel, reimagined.
It's a belief rooted in service, peace and comfort. It's buttoned up. It's relaxed.
It's quiet. It's confident. It's peace of mind. Knowing that you're top of mind.
It's your flight time. Becoming your free time. It's simplicity. It's luxury.
It's Sentient.
DISCOVER A HIGHER LEVEL OF PRIVATE AVIATION AT SENTIENT.COM 866.429.1259
www.robertgraham.us
Introducing a Limited Collection of Exquisite Condominium Residences. Designed by Piero Lissoni. Priced from $2 million to over $25 million. Sales Gallery Now Open. For a Private Appointment, Please Call 888-702-9743. TheResidencesMiamiBeach.com RESIDENCES DESIGNED for LIFE Premier Sales Group, Inc. a Licensed Real Estate Broker is the Exclusive Sales Agent. • ONE Sotheby's International Realty, Global Marketing Partner. The Ritz-Carlton Residences, Miami Beach are not owned, developed or sold by The Ritz-Carlton Hotel Company, L.L.C. or its affiliates ("Ritz-Carlton"). 4701 North Meridian, L.L.C. uses The Ritz-Carlton marks under a license from Ritz-Carlton, which has not confirmed the accuracy of any of the statements or representations made herein. This graphic is an "artist's rendering" and is for conceptual purposes only. THIS OFFERING IS MADE ONLY BY THE OFFERING DOCUMENTS FOR THE CONDOMINIUM AND NO STATEMENT SHOULD BE RELIED UPON IF NOT MADE IN THE OFFERING DOCUMENTS. THIS IS NOT AN OFFER TO SELL, OR SOLICITATION OF OFFERS TO BUY, THE CONDOMINIUM UNITS IN STATES WHERE SUCH OFFER OR SOLICITATION CANNOT BE MADE. PRICES, PLANS AND SPECIFICATIONS ARE SUBJECT TO CHANGE WITHOUT NOTICE. OBTAIN THE PROPERTY REPORT REQUIRED BY FEDERAL LAW AND READ IT BEFORE SIGNING ANYTHING. NO FEDERAL AGENCY HAS JUDGED THE MERITS OR VALUE, IF ANY, OF THIS PROPERTY. ORAL REPRESENTATIONS CANNOT BE RELIED UPON AS CORRECTLY STATING THE REPRESENTATIONS OF THE DEVELOPER. FOR CORRECT REPRESENTATIONS, REFERENCE SHOULD BE MADE TO THE DOCUMENTS REQUIRED BY SECTION 718.503, FLORIDA STATUTES, TO BE FURNISHED BY A DEVELOPER TO A BUYER OR LESSEE.
Designed to house the most prestigious addresses in the Mexican Caribbean, Mayakoba Residences is an eco-friendly real estate development comprised of three distinct home ownership opportunities, the world-class resorts Fairmont Mayakoba, Rosewood Mayakoba, and Banyan Tree Mayakoba.
SROKA WORLDWIDE
KNOWN GLOBALLY. LOVED LOCALLY.

CONTENTS
STYLE
48 THE BEST OF THE PRE-FALL COLLECTIONS
W hether you're craving color or volume, layering or cut-outs, there's something for everyone this summer
54 C APTIVATING CARTIER
Two new exhibitions feature stunning jewels from the archives of the French jewelry maison
56 STYLE NEWS
Two beloved brands launch denim collections
57 L ANDMARK OF DREAMS
T iffany & Co. debuts its transformed New York City flagship, the Landmark, on Fifth Avenue
BEAUTY
58 YARA FOREVER
Yara Shahidi stuns as the face of the new Dior Forever campaign
60 THE SCIENCE OF SOBEL
W hat's new and exciting at the Sobel Skin clinic
61 BEAUTY NEWS
D ior unveils a couture lipstick and a New York City aesthetician debuts a skincare line
Colton Ryan; Vest, $2,350, shirt, $1,200, pants, $1,200, DIOR , dior.com
LIFE
62 CLOUD NINE
ON THE COVER
Dress, $1,100, ROLAND MOURET, rolandmouret.com . Earrings in 18k rose, yellow and white gold, $8,000, bracelets in 18k rose gold, $13,200–$22,800, POMELLATO, pomellato.com
Rings in 18k gold, $2,950, DAVID YURMAN, davidyurman.com
A new luxury building in midtown Manhattan was the perfect setting for an apartment in the sky
66 JOSH FOX'S BOTTOM LINE
The Miami-based entrepreneur is on the rise
69 A LIFE IN PICTURES
Noted branding expert Peter Arnell releases a two-volume tome chronicling his career
70 SHINE ON
A new collaboration between the Donald Judd Foundation and Puiforcat has yielded pared-down, sculptural pieces in solid silver
72 PLUGGED IN
G et a high-tech upgrade with innovative televisions, tablets and home audio devices
CULTURE
74 RYAN'S SONG
Start spreading the news: New York, New York star Colton Ryan is ready to make it anywhere
TRAVEL
80 SWISS BLISS
W hile Switzerland might conjure images of pistes rather than pools, those in the know relish the calm summer season
88 M OLTO MILANO
Milan remains a relatively hidden gem that is a design lover's dream
COLTON RYAN: MONIKA LIS; EAR CLIPS: NILS HERRMANN COLLECTION, ©CARTIER
/ SUMMER 2023
74 54
Tabletop from the Emporio Sirenuse collection for Elephant Family
80
A deluxe room at Badrutt's Palace hotel in St. Moritz
56
Cartier Tiger ear clips, 1961
DUJOUR.COM SUMMER 2023 30
Photography by GREG SWALES Styling by SANDY ARMENI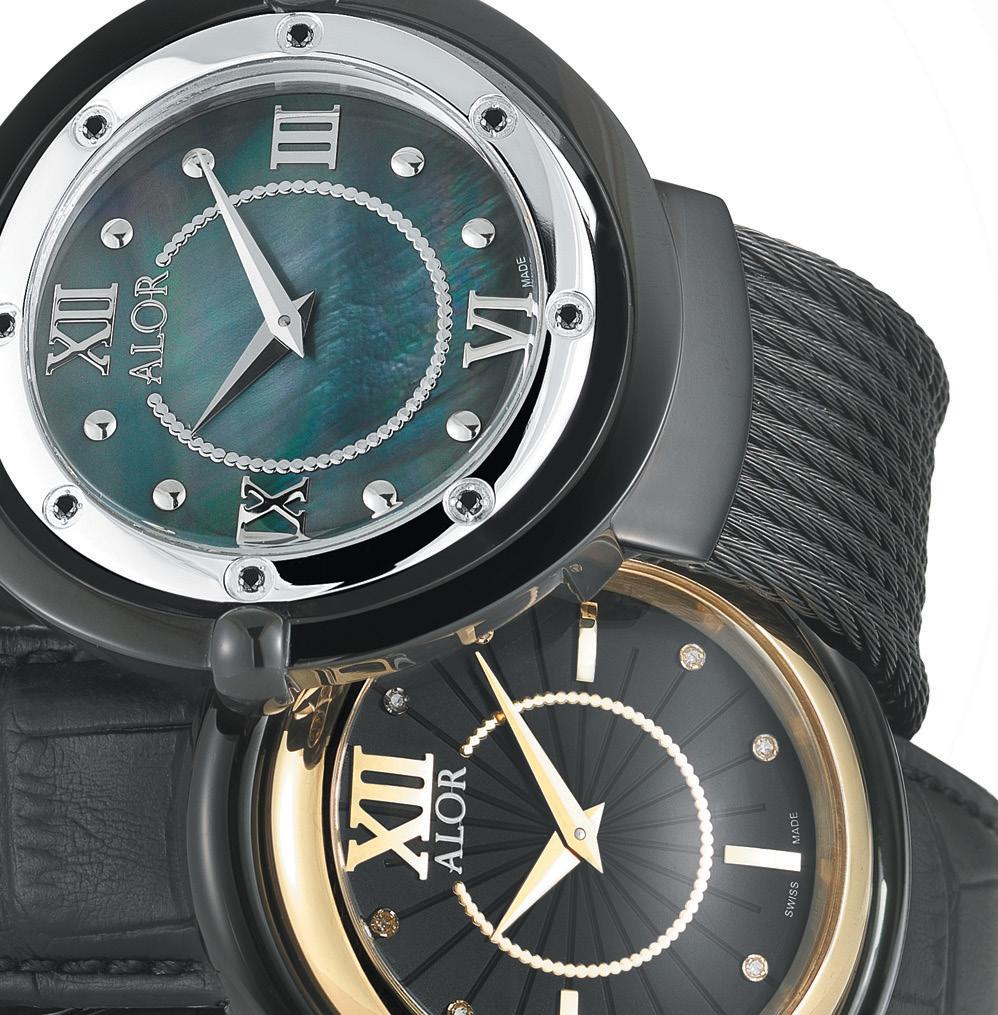 ALOR.COM ALICIA'S BAYSIDE, NY BASSANO JEWELERS NEW YORK, NY | GENESIS JEWELERS YORKTOWN HEIGHTS, NY | RALPH'S JEWELRY BROOKLYN, NY TALNER FINE JEWELRY & GIFTWARE NEW ROCHELLE, NY TRES MAGNIFIQUE LARCHMONT, NY | VENICE JEWELERS STATEN ISLAND, NY | VIK'S FINE JEWELRY STATEN ISLAND, NY DAVID'S JEWELERS FLORHAM PARK, NJ GEORGE PRESS FINE JEWELERY LIVINGSTON, NJ | JAY ROBERTS MARLTON, NJ | JOHN HEROLD JEWELERS RANDOLPH, NJ FORDS JEWELERS FORDS, NJ NEVES JEWELERS WOODBRIDGE & SHREWSBURY, NJ | E.B. HORN BOSTON, MA KHOURY BROTHERS JEWELERS N. BETHESDA, MD RADCLIFFE JEWELERS PIKESVILLE, MD | ZACHARY'S JEWELERS ANNAPOLIS, MD | JAMES & WILLIAMS JEWELERS BERWYN, IL | I.W. MARKS JEWELERS HOUSTON, TX ISAAC JEWELERS SCOTTSDALE, AZ | TINY BAUBLES AT WYNN LAS VEGAS LAS VEGAS, NV FELDMAR LOS ANGELES, CA | JEAN JACQUES MAMIE DANA POINT, CA UNICORN JEWELERS SAN DIEGO, CA
Rose Byrne; Coat, $7,395, TOD'S, tods.com . Shoes, $595, MAISON ERNEST, maisonernest.com . Earrings in platinum with diamonds, price upon request, MINDI MOND, mindimondny.com
94 CONTENTS / SUMMER 2023 GREG SWALES FEATURES 94 L A VIE EN ROSE W ith two films and two series, it's a busy summer for Australian actress Rose Byrne 108 D ESERT GOLD Interior designer Pjetur Sigurdson and builder Scott Cullens have created a gleaming home in Rancho Mirage. 118 SECOND NATURE C olorful, textured separates for summer, fall and every weather in between CITIES 128 ASPEN Theater and art offerings, as well as a new crepe restaurant 129 CHICAGO New ways to enjoy the nightlife 130 DALLAS A new Bottega Veneta boutique and lots of places to dine and imbibe 132 HAMPTONS Saie founder Laney Crowell on the joys of life in Sag Harbor 133 HOUSTON A new furniture showroom and a new restaurant 134 L AS VEGAS Must-visit restaurants to eat at in Sin City 136 LOS ANGELES Shopping, dining and a chic boutique hotel opening 139 M ARTHA'S VINEYARD Beauty entrepreneur Emily Parr talks about the current state of beauty and life on Martha's Vineyard 140 MIAMI R alph Lauren and Krigler boutiques and some new eateries to check out 143 NANTUCKET W hite Elephant reopens and new offerings from Hill House Home 144 N EW YORK CITY The hottest bakeries, bars, restaurants and spa openings 149 ORANGE COUNTY Shopping and fragrance news 150 SAN FRANCISCO W here to dine and stay in the city and wine country 154 BINNSHOTS/PARTIES ARTIFACT 160 CUFF IT A storied piece of jewelry seeks a new owner
CALL 866 JET 0506 OR VISIT NETJETS.COM NetJets Inc. is a Berkshire Hathaway company. All aircraft offered by NetJets® in the United States for Fractional Sale, Lease, or use under the Marquis Jet Card® and Private Jet Travel Card™ programs are managed and operated by NetJets Aviation, Inc., a wholly owned subsidiary of NetJets Inc. NetJets, ExecutiveJet and the Marquis Jet Card are registered service marks. THIS IS WHY YOU NETJET. Our fleet of 700 jets flew over 127 million miles last year – double that of our competitors, combined. So whether you are departing Barcelona, Beijing, or Boston, there is a NetJets aircraft and crew standing by for you. This is who we are. This is why you NetJet.
EDITOR
Natasha Wolff
CREATIVE DIRECTOR
Alexander Wolf
CONTRIBUTING WRITERS
Edward Espitia
Christina Ohly Evans
Alyssa Giacobbe
Marshall Heyman
Lauren Jade Hill
Jeremy Kinser
Jennie Nunn
CONTRIBUTING COPY EDITOR
Regan Hofmann
CONTRIBUTING
IMAGING SPECIALIST
Travis O'Brien
CEO/PUBLISHER
Jason Binn
EXECUTIVE DIRECTOR
Marly Graubard
PRINT CONSULTANT Calev Print Media
ASSISTANT CONTROLLER
Veronica Jones
ABOVE: 18k white gold, titanium, emerald and sapphire necklace, price upon request, CHOPARD, chopard.com DuJour (ISSN 2328-8868) is published four times a year by DuJour Media Group, LLC, 530 7th Avenue, Floor M1, NYC 10018, 646-710-4494. All rights reserved. Reproduction without permission of the publisher is prohibited. The publishers and editors are not responsible for unsolicited material and it will be treated as unconditionally assigned for publication subject to DuJour magazine's right to edit. Return postage must accompany all manuscripts, photographs, and drawings. Copyright © 2023 DuJour Media Group, LLC. For a subscription to DuJour magazine, go to dujour.com/free, call 800-783-4903, or email custsvc_dujour@fulcoinc.com.

For a FREE consultation, call 800.225.6729. imagine.clopay.com Clopay ® Avante® Collection Discover the true potential of your home's curb appeal with a stylish Clopay garage door. With so many distinctive choices, you can add the perfect dramatic entrance to your home that you will absolutely love. Imagine what you can do with Clopay! Owned and made in the U.S.A. ©2020 Clopay Corporation. loving your garage door. ®
CONTRIBUTORS
1 SANDY ARMENI
FASHION STYLIST
("La Vie En Rose," page 94)
Sandy Armeni is a New York City–based stylist. For this issue, she styled Rose Byrne for the cover. "It was so much fun working with Rose because she was very open to everything," says Armeni. "We were able to play around with a bunch of different looks, which always makes for a fun shoot."
2 HUNG VANNGO
M AKEUP ARTIST
("La Vie En Rose," page 94)
For this issue, Vietnamese-born makeup artist Hung Vanngo did Rose Byrne's makeup. His work has appeared in the pages of Elle, I-D, Italian Vogue, Harper's Bazaar, Vogue and W and on the faces of stars like Selena Gomez, Jennifer Lawrence, Jennifer Lopez, Jennifer Aniston, Gwyneth Paltrow and Florence Pugh.
3 MARSHALL HEYMAN
WRITER
("Ryan's Song," page 74)
Marshall Heyman is a New York–based television writer. He also writes an audiobook column for Vulture and contributes to the Wall Street Journal , Town & Country, Robb Report and many other publications. For this issue, he profiled Tony-nominated actor Colton Ryan.
4 HARRY JOSH
HAIR STYLIST
("La Vie En Rose," page 94)
Canadian hairstylist Harry Josh has worked with everyone from Jennifer Garner, Gwyneth Paltrow, Amanda Seyfried and Mary Kate and Ashley Olsen to Christy Turlington and Gisele Bündchen. For this issue, he tamed the tresses of his longtime client and friend Rose Byrne.
5 KALLIE BIERSACH
F ASHION STYLIST
("Ryan's Song," page 74; "Second Skin," page 118)
Kallie Biersach is a fashion stylist based in New York City. For this issue, she styled actor Colton Ryan as well as the fashion story "Second Nature," photographed in Central Park. Her goal was to create looks that blended perfectly with the natural surroundings and incorporated fabrics and colors that complemented the park's serene atmosphere.
6 MONIKA LIS
PHOTOGRAPHER
("Ryan's Song," page 74; "Second Skin," page 118)
Monika Lis is a Polish photographer based in New York City. After starting as a landscape and travel photographer, she naturally transitioned to beauty, fashion and travel. For this issue, she photographed actor Colton Ryan as well as the fashion story "Second Nature."
3 4 5 6 1 2 DUJOUR.COM SPRING 2023 36
OBELISCO COLLECTION | robertocoin.com
BEHIND THE SCENES
Front and Center
The new Olympia building in Dumbo was the setting for our glamorous cover shoot
Rising tall over Brooklyn, Olympia Dumbo offers 76 one- to five-bedroom residences with stunning views of the East River, New York harbor, and Manhattan skyline. Interiors were designed by Brooklyn-based Workstead in collaboration with Hill West Architects who crafted Olympia's sculptural exterior. Developed by Fortis Property Group, Olympia features over 38,000 square feet of unparalleled indoor and outdoor amenities including a garden lounge, game room, twolane bowling alley, fitness center, spin studio, boxing gym, kid's
playroom and playground, 60-foot indoor pool, 58-foot outdoor pool and hot tub, full-size tennis court and more. The fully serviced lobby (24-hour doorman and concierge, package room with refrigerated storage and bicycle storage) features a sculpture by artist Jacob Hashimoto and floor-to-ceiling window walls (onsite parking is available for rent or purchase). Sales and marketing are being managed by Douglas Elliman Development Marketing; Karen and Casey Heyman of The Heyman Team at Sotheby's International Realty; and Fredrik Eklund, John Gomes and Adam Widener of The Eklund Gomes Team at Douglas Elliman. olympiadumbo.com
DUJOUR.COM SUMMER 2023 38
Greg Swales photographing Rose Byrne on the terrace of Olympia's penthouse B at sunset
SUMMER 2023 DUJOUR.COM 39
COUNTER CLOCKWISE FROM TOP: The entrance of Olympia; the building's lobby; a staged apartment
We're very excited to share our summer print issue starring Australian actress Rose Byrne. This summer, she returns to Apple TV+ with the third season of the series Physical and the new comedy series Platonic , alongside her longtime collaborators actor Seth Rogen and producer Nicholas Stoller.
Also in the issue, we profile another wonderful actor: Colton Ryan, the Tony award–nominated star of the new Broadway musical New York, New York. Christina Ohly Evans wrote about the must-sees, stays, eats and dos in Switzerland and Milan for our travel section.
We celebrate lots of exciting retail news, like Chanel's new 30,000-square-foot Beverly Hills flagship (the largest in the U.S.) and Tiffany & Co.'s The Landmark boutique reopening on Fifth Avenue in New York City. Farther afield, the Hong Kong Palace Museum has debuted Cartier and Women , a comprehensive show of some 300 pieces from the archives of the French jewelry maison.
We are so fortunate to work with talented pros like Greg Swales and Monika Lis on photo shoots that yielded stunning original visuals for our issue.
We hope you enjoy reading this issue as much as we did producing it.
Natasha Wolff Editor
Instagram: @natashawolff
THINGS I'M LOVING for SUMMER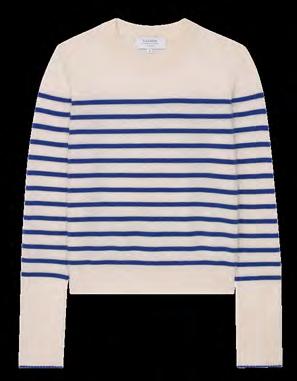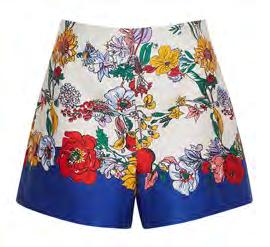 PORTRAIT: ALEXI LUBOMIRSKI
ED LETTER
jimmychoo.com
Dress, $580, LA DOUBLEJ, ladoublej.com
Shorts, $345, CARA CARA , caracaranyc.com
DUJOUR.COM SUMMER 2023 40
BELLE DE NUIT
COMING THIS FALL TO THE VENETIAN RESORT LAS VEGAS ™
BINNSHOT
This issue of DuJour highlights the latest projects from actress Rose Byrne. For the last two decades, we've watched in awe of her acting, which spans comedy, drama, horror and animation, and we're thrilled to be able to celebrate her on our summer print cover. We also profile up-and-coming Tony Award–nominated actor Colton Ryan, star of the Broadway musical New York, New York.
Whether you're floating in your pool or enjoying some much-needed rest and relaxation abroad, this book is the ultimate source for the latest and greatest in entertainment, style, beauty, culture, design, travel and more. Get a first look at the newest capsule collection from Emporio Sirenuse, the Donald Judd dinner service collaboration with silversmith brand Puiforcat and Chopard's latest high jewelry collection. Explore our picks for the best treatments to perfect your summer glow from top New York City dermatologist Dr. Howard Sobel, go inside a new Manhattan penthouse and read about Josh Fox's innovative company, Bottom Line Concepts.
No matter what you're up to this season, DuJour will be there to serve as your lifestyle guide for all things fabulous. Wherever you are, enjoy the summer print issue with our compliments
Jason Binn Founder and CEO Twitter/Instagram: @jasonbinn
CHRISTINA RICCI EVENT: EUGENE GOLOGURSKY/GETTY IMAGES
With Christina Ricci at DuJour's spring print cover party at Lavo in NYC
Laura Dern in Giorgio Armani Privé at an Academy Awards event in L.A. Michelle Williams in Chanel Haute Couture at the Academy Awards in L.A.
Pharrell Williams at the Louis Vuitton fashion show in Paris
DUJOUR.COM SUMMER 2023 42
Brie Larson in Chanel at the Chanel and Charles Finch pre-Oscar awards dinner at the Beverly Hills Hotel
With Michael Kosnitzky, Scott Sartiano, Josh Fox and Eric Lerner at DuJour's spring print cover party at Lavo in NYC
With Denise De Luca, Christina Ricci, Josh Fox and Richard Firshein at DuJour's spring print cover party at Lavo in NYC
With Nova at DuJour's spring print cover party at Lavo in NYC
Emma Stone at the Louis Vuitton fashion show in Paris
Chloë Grace Moretz at the Louis Vuitton fashion show in Paris
Janelle Monáe at the Mikimoto 130th anniversary party in NYC
Katie Holmes at the Mikimoto 130th anniversary party in NYC
Michelle Yeoh and Jamie Lee Curtis at a Giorgio Armani event in Beverly Hills
Emma Roberts in Dolce & Gabbana at an Academy Awards event in L.A.
Samuel L. Jackson at a Giorgio Armani event in Beverly Hills
Austin Butler in Gucci at the Time 100 gala in NYC
L.A. SUMMER 2023 DUJOUR.COM 43
Gwyneth Paltrow and Maria Shriver at the launch of GOOPGLOW Vita-C Brightening Eye Cream in L.A.
Channing Tatum in Giorgio Armani at an Academy Awards event in
BINNSHOT
KARLITO'S WAY
The MET Costume Institute gala honored fashion designer Karl Lagerfeld's iconic designs for Chanel, Chloé and his eponymous brand
Idris and Sabrina Elba in Gucci
Rami Malek in Prada
Halle Bailey in Gucci
Robert Pattinson in Dior
Donatella Versace and Anne Hathaway, in Versace
Julia Garner in Gucci
Irina Shayk in Yohji Yamamoto
Michaela Coel in Schiaparelli
Sydney Sweeney in Miu Miu
Vanessa Kirby in Chloé
Miranda Kerr in Dior
A$AP Rocky in Gucci
Lizzo in Chanel
Nicole Kidman in Chanel
Letitia Wright in Prada
DUJOUR.COM SUMMER 2023 44
Jessica Chastain in Gucci

Olivia Wilde in Chloé
Tom Sturridge, in Dior, and Alexa Chung, in Róisín Pierce
Serena Williams in Gucci
Jeremy Strong in Prada
Maude Apatow in Chloé
Allison Williams in Patou
Lily James, in Tamara Ralph Couture, and Charlotte Tilbury
Alexandra Daddario in Dior
Carla Bruni in Karl Lagerfeld
Roger Federer in Dior
Naomi Campbell in Chanel
Dua Lipa in Chanel
Karlie Kloss in Loewe
Jodie Comer in Burberry
Ke Huy Quan in Dior
Gigi Hadid in Givenchy
Maya Hawke in Prada
Margaret Qualley in Chanel
Chris Rock, Penélope Cruz and Stella McCartney
Jared Leto in Gucci
SUMMER 2023 DUJOUR.COM 45
Gisele Bündchen in Chanel
BINNSHOT
A LANDMARK OCCASION
Tiffany & Co. celebrates the debut of its revitalized 57th and Fifth Avenue flagship, The Landmark, with a lavish store opening

Blake Lively
Brooklyn Peltz Beckham, Florence Pugh and Nicola Peltz Beckham
Dwyane Wade and Gabrielle Union
Katy Perry performing
Baz Luhrmann and Catherine Martin
Gal Gadot
Anitta
Katie Couric
Michael B. Jordan
DUJOUR.COM SUMMER 2023 46
Anya Taylor-Joy and Tiffany Haddish
BUNGALOW GREAT Gucci fêted its new Meatpacking boutique in New York City by transporting guests back to the iconic Bungalow 8 nightclub
Iman
Idris Elba
Sienna Miller
Daisy EdgarJones
Lauren Santo Domingo
Salma Hayek and FrançoisHenri Pinault
Gayle King and Mark Wahlberg
Zoë Kravitz, Hailey Bieber, Barbara Palvin and Dylan Sprouse
The Rockettes performing
SUMMER 2023 DUJOUR.COM 47
Martha Stewart
THE BEST OF THE PRE-FALL COLLECTIONS
Whether you're craving color or volume, layering or cut-outs, there's something for everyone this summer
BY NATASHA WOLFF
pretty in pink
Whatever the hue—fuchsia, blush or rose—the Barbiecore trend is here to stay
DUJOUR.COM SUMMER 2023 48 2 1 3 4 5 6 7 8 9 10
STYLE
Top, $620, LA DOUBLEJ, ladoublej.com
Top, $7,800, sweater, $2,700, pants, $8,650, CHANEL , chanel.com
B ag, $1,750, SALVATORE FERRAGAMO, ferragamo.com
D ress, $5,990, CAROLINA HERRERA , carolinaherrera.com
D ress, $4,490, CAROLINA HERRERA , carolinaherrera.com
Tote, $1,990, PRADA , prada.com Jacket, $3,500, ALEXANDER MCQUEEN, alexandermcqueen.com
D ress, $3,550, leggings, $3,550, BALENCIAGA , balenciaga.com Bag, $1,650, BALENCIAGA , balenciaga.com
Shoes, $1,150, DIOR , dior.com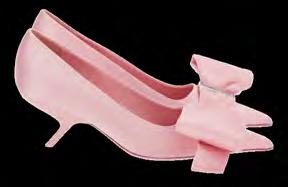 Separates, from $1,800, DIOR , dior.com Bag, price upon request, DIOR , dior.com Bag, $1,890, CHLOÉ , chloe.com
B ag, $1,395, STELLA MCCARTNEY, stellamccartney.com
14k gold, morganite and pink opal ring, price upon request, RETROUVAÍ, twistonline.com
Jumpsuit, $2,800, STELLA MCCARTNEY, stellamccartney.com
B ag, $3,600, ALEXANDER MCQUEEN, alexandermcqueen.com
Shoes, $1,090, SALVATORE FERRAGAMO, ferragamo.com
Top, $950, STELLA MCCARTNEY, stellamccartney.com
20 1 8k gold, coral and diamond earrings, $4,800, JADE RUZZO, ginandthebanker.com
21 Bag, $2,950, FENDI, fendi.com
22 Sneakers, $695, JIMMY CHOO, jimmychoo.com
11 15 12 13 22 14 17 19 18 20 16 21 SUMMER 2023 DUJOUR.COM 49
Beachy Keen
From crisp cotton dresses to crochet cover-ups, update your wardrobe with these practical summer pieces
1 Top, $1,530, pants, $2,070, BALMAIN, balmain.com
2 Dress, $550, PROENZA SCHOULER WHITE LABEL , proenzaschouler.com
3 Top, $420, LA DOUBLEJ, ladoublej.com
4 Sandals, $575, CHLOÉ X TEVA , chloe.com
5 Top, $428, shorts, $398, TORY BURCH, toryburch.com
6 Cape, $2,600, CELINE , celine.com
7 Hat, $950, FENDI, fendi.com
Woven ankle boots, riding boots, lug-sole boots and everything in between
1 Boots, $3,400, LOEWE , loewe.com
2 Boots, $1,290, CHLOÉ , chloe.com
3 Boots, $3,800, BOTTEGA VENETA , bottegaveneta.com
4 Boots, $1,195, PROENZA SCHOULER , proenzaschouler.com
5 Boots, $1,990, SALVATORE FERRAGAMO, ferragamo.com
6 Boots, $1,145, DOLCE & GABBANA , dolcegabbana.com
7 Boots, $2,050, DIOR , dior.com
LIFE TRAVEL CULTURE BEAUTY STYLE
boot up
2 2 1 1 3 3 4 4 5 5 6 6 7 7 DUJOUR.COM SUMMER 2023 50
1 Dress, $1,650, MICHAEL KORS COLLECTION, michaelkors.com
2 Dress, $4,900, STELLA MCCARTNEY, stellamccartney.com
3 Dress, price upon request, CHANEL , chanel.com
4 Dress, price upon request, GIVENCHY, givenchy.com
Toppers
in sumptuous lambskin and laminated wool are the perfect seasonal cover-up it out Add interest to evening wear by showing some skin 1 Coat, $8,145, TOD'S, tods.com SALVATORE FERRAGAMO, ferragamo.com 3 Coat, price upon request, PRADA , prada.com 4 Coat, $4,600, ALAÏA , maison-alaia.com 5 Coat, price upon request, GIVENCHY, givenchy.com
Glossy
Coats
2 2 1 1 3 4 5 3 4 SUMMER 2023 DUJOUR.COM 51
Animalia
Leopard spots and zebra stripes are always a good idea pump
1 Jumpsuit, price upon request, BALMAIN, balmain.com
2 Coat, $4,890, BALENCIAGA , balenciaga.com
3 Coat, price upon request, coat, $2,290, sweater, $1,790, shirt, $490, skirt, $2,100, THOM BROWNE , thombrowne.com
4 Bodysuit, skirt, price upon request, ALAÏA , maison-alaia.com
5 Dress, $4,490, CAROLINA HERRERA , carolinaherrera.com
6 Top, $9,490, skirt, $6,090, CHLOÉ , chloe.com
1 Sweater, price upon request, pants, $2,950, CHANEL , chanel.com
2 Clutch, $3,150, BALENCIAGA , balenciaga.com
3 Jacket, $4,845, jumpsuit, $2,545, DOLCE & GABBANA , dolcegabbana.com
3 Dress, $2,590, MICHAEL KORS COLLECTION, michaelkors.com
5 Coat, price upon request, GIVENCHY, givenchy.com
6 Shoes, $950, CELINE , celine.com
Billowing silhouettes make a bold statement
LIFE TRAVEL CULTURE BEAUTY STYLE
up the volume
2 2 1 1 3 3 4 4 5 5 6 6 DUJOUR.COM SUMMER 2023 52
pile it on
1 Jacket, $12,500, sweater, $5,500, blouse, $2,450, skirt, $5,295, BRUNELLO CUCINELLI, brunellocucinelli.com
2 Jacket, $7,000, jacket, $3,825, sweaters, $1,900, LORO PIANA , loropiana.com
3 Top, $5,050, skirt, $6,090, CHLOÉ , chloe.com
4 Coat, $2,875, shirt, $845, pants, $845, TOD'S, tods.com
5 Separates, from $1,795, BRUNELLO CUCINELLI, brunellocucinelli.com
The more layers the better!
2 1 3 4 5 SUMMER 2023 DUJOUR.COM 53
CAPTIVATING CARTIER
Two new exhibitions, "Cartier Design: A Living Legacy" and "Cartier and Women," feature stunning jewels from the archives of the French jewelry maison
BY CHRISTINA OHLY EVANS
March marked the opening of "Cartier Design: A Living Legacy," a dazzling retrospective of the maison's most iconic creations that ran through May 14 at Mexico City's Museo Jumex. The strikingly spare David Chipperfield–designed museum is the perfect backdrop for the collection of 160 objects that were last exhibited at the Palacio de Bellas Artes in 1999 and offer unique insights into Cartier's strong cultural ties to Mexico as well as its timeless savoir-faire.
LIFE TRAVEL CULTURE
PROFILE
A pair of rose and yellow gold serpent earrings with rose-cut diamonds and turquoisecolored enamel for María Félix, 1971 María Félix
A pyramid clip brooch from 1935 evokes Mexican culture and heritage
A special commission snake necklace made for actress María Félix, 1968, weighing a total of 178.21 carats
ABOVE: A design sketch for a bangle (below); AT RIGHT: A special order bangle from 1934 made of platinum with round and single-cut diamonds
DUJOUR.COM SUMMER 2023 54
The show was meticulously edited by local design curator Ana Elena Mallet with the guidance of Cartier's Pierre Rainero. Drawing on the maison's extensive archives, the pieces selected for this decades-in-the-making exhibition include unexpected jewels, timepieces, accessories and decorative objects that were once worn by the likes of Mexican diva and Cartier devotee María Félix and Brazilian aviator Alberto Santos-Dumont, the famed namesake of the Santos wristwatch.
With help from Rainero's extensive archival knowledge, Mallet culled from more than 3,000 historical pieces to create a show that resonates with Mexican and Latin American audiences in particular. Noted Mexican architect Frida Escobedo created the scenography for the exhibition. On that beautifully set stage, emblematic pieces designed for Félix—including a 178.2-carat snake necklace from 1968 and a crocodile necklace composed of 1,023 brilliant-cut fancy intense yellow diamonds with ruby and emerald cabochon eyes—are among the collection standouts. As with so many innovative Cartier designs, these lavish necklaces were made to be worn separately, as brooches, or to be used as decorative table ornaments.
Equally impressive is the selection of ornate turn-of-the-century tiaras, a 1920s Tutti Frutti bracelet once owned by Mrs. Cole Porter, bold platinum and diamond bangles circa 1934, and a unique scarab belt buckle with touches of gold and blue Egyptian faience. The accompanying sketches in graphite and gouache are exquisite, too, and provide a rare look at the creative process throughout the
decades. "The main angle of this exhibition is the journey of Cartier style," explains Rainero. "Beyond the pleasure of seeing these beau tiful pieces, the show illustrates the different design evolutions from the beginning of the maison up to present day."
Half a world away, the Hong Kong Palace Museum unveiled "Cartier and Women," an even more comprehensive show of some 300 pieces that shine a light on the influence of Chinese aesthetics on global fashion and design. On view through August 14, the exhibition is divided into themes including Royal and Aristocratic Women: Elegance and Prestige, which examines the role these women played in Cartier's 19th-century designs.
The second section—New Women: Breaking with Tradition—sees a 20th-century move toward technological advancement in design as well as gender equality, with Cartier's first female creative director, Jeanne Toussaint, firmly at the helm. Toussaint was a stylish trendsetter first credited with the iconic Panthère design, and the show features one of the mai son's brooches from her time that was commissioned for the Duchess of Windsor.
The influence of Chinese art and culture—as well as design from other parts of the world—is seen in Women: Cross-cultural Inspirations, where such pieces as a yin-yang pendant from 1919 and a strand of vibrant jadeite beads from 1934 are emblematic of time and place. Perhaps the most alluring part of this impossibly glittering amassment is the fourth and final section, Influential Women: Glamorous Legends. With a look at Cartier's relationships with the stars of stage and screen from the 1950s to the present, bespoke pieces from the collections of Grace Kelly, Elizabeth Taylor, Carina Lau and Brigitte Lin—to name just a few of the maison's powerful patrons—are guaranteed to both surprise and delight. ■
An installation from "Cartier and Women" in Hong Kong
A sketch of a scarab belt buckle incorporating two pieces of Egyptian faience
SUMMER 2023 DUJOUR.COM 55
TRUNK SHOW
Italian label Emporio Sirenuse is collaborating with U.K.-based charity Elephant Family, which is dedicated to protecting endangered wildlife and their habitats. Proceeds from a collection of resort wear and tabletop pieces will be donated to the organization. Ceramic plates and servingware, tablecloths, place mats, pillows and other objects feature botanical and jungle patterns and lively colors. "A hopeful celebration of natural harmonies, this collaboration symbolizes our deep love of India's magnificent heritage and our commitment to preserving its unique beauty," says Emporio Sirenuse founder Carla Sersale.
BLUE JEAN BABIES
Two beloved brands launch denim collections
BY NATASHA WOLFF
CULTURE
Founded in 2016 by Molly Howard, Meredith Melling and Valerie Macaulay, stripes-focused brand La Ligne recently launched a threesilhouette denim collection named for each of the brand's founders. The label's approach to denim follows the same philosophy as the main collection, designing elevated essentials that quickly become closet staples. The Molly (high-rise, non-stretch, straight-leg), Valerie (high-rise skinny in super-soft, super-stretch cotton) and Meredith (high-rise, cropped, flare) styles pair well with the brand's signature T-shirts and sweaters.
La DoubleJ, the Milanese brand famed for its maximalist designs, has debuted a six-piece line of jeans with a second collection to follow in September. The collection features over-dyed and laser-printed denim with patterns, intricate embellishments and embroidered details. "I've never been much of a jeans woman, but only because I've always struggled to find a pair that really activates my joy switch," says LaDouble J founder J.J. Martin. "That's what excites me so much about our jeans: We designed them with all these intricate details, like removable feather cuffs, overdyed laser-prints, embossed leather tags and jacquard embroideries, to really elevate them from the everyday staple into something truly special." The three silhouettes (flare, Fancy Crop, and the oversized Better Than Your Boyfriend's Jean) ensure you'll find the fit that's right for you.
LIFE TRAVEL BEAUTY STYLE LA DOUBLEJ: LUCAS POSSIEDE; EMPORIO SIRENUSE: GIULIO BOEM
NEW & NOTEWORTHY
Jeans, $370, LA DOUBLEJ, ladoublej.com
Tabletop from the Emporio Sirenuse collection for Elephant Family
credits teekay, EMPORIO SIRENUSE , website.com
Jeans, $195, LA LIGNE , lalignenyc.com
Jeans, $195, LA LIGNE , lalignenyc.com
DUJOUR.COM SUMMER 2023 56
Coaster, $123 (for a set of six), EMPORIO SIRENUSE , emporiosirenuse.com
Landmark of Dreams
Tiffany & Co. debuts its transformed New York City flagship, the Landmark, on Fifth Avenue
BY NATASHA WOLFF
Founded in New York City in 1837 by Charles Lewis Tiffany, the brand Tiffany & Co. has reopened the doors to its midtown crown jewel, the newly transformed flagship now known as the Landmark on 57th Street and Fifth Avenue. The luxury retail institution's first holistic renovation of the store since it first opened its doors in 1940 marries old and new, past and future. Architect and frequent LVMH collaborator Peter Marino reimagined the interior architecture while OMA New York, led by Shohei Shigematsu, spearheaded the renovation of the building's core and circulation infrastructure, as well as the addition of a new three-story structure atop the iconic building. "The reopening of the iconic Fifth Avenue Landmark is a major milestone for our House. Symbolic of a new era for Tiffany & Co., the Landmark is much more than a jewelry store—it is a cultural hub with an exquisite showcase of architecture and superior hospitality, as well as cutting-edge art and design. It sets a new bar for luxury retail on a global scale," says the brand's president and CEO, Anthony Ledru.
The completely reimagined 10-floor boutique boasts nearly 40 artworks, including never-before-seen commissioned pieces from Julian Schnabel, Damien Hirst, Anna Weyant, Daniel Arsham and Rashid Johnson. It's also home to a collection of store exclusives: diamond watches, home objects, eyewear and the largest collection of Tiffany High Jewelry in the world. At the heart of the store is a sculptural spiral staircase with transparent balustrades adorned with rock crystal, inspired by designer Elsa Peretti, and parquet flooring is featured throughout. A new Blue Box Café concept overseen by superstar chef Daniel Boulud offers a daytime menu with breakfast, lunch and tea service. ■
FROM TOP:
REPORT
The silver Return to Tiffany area on the fifth floor; gold and diamond jewelry and watches in the Elsa Peretti section on the fourth floor; Daniel Arsham's "Bronze Eroded Venus of Arles" sculpture on the third floor
RETAIL
The Landmark sets a new bar for luxury retail on a global scale.
SUMMER 2023 DUJOUR.COM 57
—TIFFANY & CO. PRESIDENT AND CEO ANTHONY LEDRU
YARA Forever
Actress and activist Yara Shahidi stuns as the face of the new Dior Forever campaign
BY NATASHA WOLFF P HOTOGRAPHY BY NADINE IJEWERE S TYLING BY JASON BOLDON
Yara Shahidi has been in front of the camera since she was 6 weeks old. Best known for her work in the series Black-ish and Grown-ish and as Tinker Bell in the new Disney+ film Peter Pan & Wendy, she's also an activist and a recent Harvard graduate. Now, the 23-year-old is fronting the campaign for Dior Forever. DuJour spoke with Shahidi about beauty, fashion and stepping outside of her comfort zone.

"I usually keep three colors on me so I can find a perfect color match. I always keep the concealer on me throughout the day if need be, but less is more."
Dior Forever Skin Correct Concealer, $40, DIOR , dior.com

"Everyone loves the Dior Addict Lip Glow Oils, and I do, too! I love the Rouge Dior Forever lipstick line, because I think pairing a lipstick with a lip oil creates such a pretty, natural blush tone."
Dior Addict Lip Glow Oil in 001 Pink, $40, DIOR , dior.com
Dior
You were named a brand ambassador for Dior in 2021. What is it like to represent a brand like Dior in this new capacity?
For me, it's an honor to be a Dior beauty ambassador because I think our beauty mindset is so aligned. The idea of using beauty to express yourself and the importance and centrality of community in every Dior campaign and product means that we just have such similar ways of moving through the world approaching beauty. It's a real privilege working alongside a team that we get to have so much fun with. Not only do we have products that I use every single day for every single work moment, but I also have a team of people that are continuing to be on the cutting edge of what's next in beauty. It's such an art that it really does feel like collaborating on an artistic endeavor.
Can you share an interesting anecdote about shooting with Dior?
We were shooting at the Salk Institute [in La Jolla, California,] and there were people in their offices in the building that day. It was just a regular work day for these employees, which meant that we saw people looking out their windows watching these seven girls in these flowing gowns running around, skipping, spinning in circles and holding hands at their place of work. It was really funny, because typically you're in a studio, where everyone that's around you is there for the campaign, so to just have these people watching you trying to figure out what was happening was hilarious.
You are so young and already recognized as an actress and activist. What do you want to achieve next?
YARA'S DIOR FAVORITES

"I use Forever Glow Veil Primer, Forever Skin Correct Concealer and Forever Skin Glow Foundation as my base."
Dior Forever Glow Veil Primer, $50, DIOR , dior.com
The next step continues to be about being an actress, having been on the same show for the past nine years. I've loved my journey as Zoey Johnson [on Black-ish and Grown-ish], but I'm really excited to continue to step outside of the roles that people know me for. I've been having a lot of fun figuring out what my personal sensibilities are in television and film. I think the next step is in the production space. Having a production company with a business partner, my momma Keri, has been such a privilege, and it's been beautiful to figure out what's next and how we can continue to tell stories that move us.
What beauty secrets have you learned from your family and collaborators over the years?
"Don't touch your face"—that comes straight from my Nana. This is one I struggle with the most, but it works wonders. I used to be, and still am at times, such a face-toucher. Then not only was I dealing with just acne but also scarring and the other consequences from continuously touching your face.
What are your skin and haircare routines, and what Dior products do you use?
I like to start at nighttime, because I feel like that's when my routine begins. I usually do a double cleanse. I like using the Dior Micellar Water and Eye & Lip Makeup Remover because it gets all of that eyeliner out of my eyes, and that's usually what takes me the longest to remove. I then go in with either an exfoliant (I like Elemis Dynamic Resurfacing Facial Pads a lot) or a good old benzoyl peroxide to knock out any bumps or anything I've been dealing with from travel or work. Then I apply a vitamin C or hyaluronic acid serum and then a ton of moisturizer. For me, it is always a skin-first approach. I love layering moisturizer on like a mask, so that it's a nice thick layer and absorbs at night. I take supplements like iron and vitamin D at night, too.
I wake up with a pretty clean face, so no need to double cleanse in the morning. During the day, for makeup, I start with brows. I love Dior Kabuki Brow Styler in 050 Black, which I use not only on my brows but for my eyeliner. I use the Forever Couture Luminizer in shade 05 Rosewood Glow when I'm doing a no-foundation day, because it blends into the skin so nicely and feels really natural. Otherwise, I use my Forever Glow Veil Primer, Forever Skin Correct Concealer and Forever Skin Glow Foundation. I usually keep three colors on me so I can find a perfect color match. I always keep the concealer on me throughout the day if need be, but less is more. Everyone loves the Dior Addict Lip Glow Oils, and I do, too! I love the Rouge Dior Forever lipstick line because I think pairing a lipstick with a lip oil creates such a pretty, natural blush tone. Sometimes I like the Forever Nude Style 300 shade that is more of a mauve and Forever Daring 883 that's more brown. Sometimes it is about
FIRST PERSON
"I use the Forever Couture Luminizer in shade 05 Rosewood Glow when I'm doing a no-foundation day."
Forever Couture Luminizer in 05 Rosewood Glow, $50, DIOR , dior.com
BEAUTY
that subtle red, that Forever Dior 999 shade with a Lip Glow Oil over it. And then hair. I love Olaplex to deep condition my hair dur ing work days. I slick my hair back often.
What are your go-tos for self-care?
When I need a good reset for my skin, I love facials at Barbara Sturm. They have such clean products, but I can feel that deep cleanse and I feel so much glowier after. I also love to sleep as self-care. I forget how much I love sleep. I forget how much it feels like I'm giving back to myself when I prioritize sleeping. My nighttime skincare routine is self-care. It doesn't matter how tired I am, I always do my nighttime routine. That is the one thing I will never skip.
Do you enjoy dressing up and do you have fun with fashion? Do you enjoy pushing the envelope and working with Jason Bolden on cool looks?
I love the fashion world. I love the creativity and the art form of fashion and, through Jason Bolden, I've been able to learn so much about fashion to the point where I've developed my perspective. I love archive pieces and the history of certain brands. That just adds another level of fun as a history nerd and it feels not like just a side of work to me, but truly a space to play. I love using fashion to add to a certain moment. I'm giving this interview right as I got offstage from a TED Talk, and it was a big deal trying to figure out what would feel emblematic of my talk. And then, you know, being able to go to the Dior fashion shows, like the Mumbai show, was really excellent because it allowed me to appreciate the art of the show. Being able to visit the atelier where they do all of the embroidery was so special. It is such an art form, and it added a whole other level of appreciation once we saw the process of embroidery.
You have a couple of film projects that have been announced, as well as the last season of Grown-ish . Can you tell us a little bit about your upcoming projects?
We're filming the sixth and final season of Grown-ish now, and I'm excited to be able to honor the past six years of work and wrap up the stories in a way that's really exciting to us. I'm really honored to be able to take on the role of Tinker Bell in Peter Pan and Wendy. It was so fun, because it's so different from what I've done before. Typically, I'm playing a character that's close to who I am, a teenage girl or a young adult going through something.
Dress, similar styles available, DIOR , dior.com
MAKEUP: EMILY CHENG FOR DIOR MAKEUP; NAILS:
FOR DIOR VERNIS
TRACY CLEMENS
For me, it is always a skin-first approach.
SUMMER 2023 DUJOUR.COM 59
—YARA SHAHIDI
The Science of SOBEL
From advancements in eliminating acne to laser hair restoration and a revolutionary nonsurgical neck lift, what's new and exciting at the Sobel Skin clinic
BY NATASHA WOLFF
With so many devices on the market that promise to help you tap into the fountain of youth, figuring out which treatments get the gold star when it comes to tightening, brightening and reducing the signs of aging is crucial. Dr. Howard Sobel, founder of Sobel Skin and attending dermatologist and dermatologic surgeon at Lenox Hill Hospital, stays at the top of his game by embracing new technologies and procedures. "It is so important to make sure my patients have access to the very latest injectables and laser technologies," says Dr. Sobel. "Often, what we have used in the past gets vastly improved upon or an even better version of a certain laser may be presented to us, so I am here to pass that knowledge on to my patients." Whether his patients are spending their summer in the Hamptons (he also has a Hamptons office), or staying put in New York City, Dr. Sobel has the latest offerings, from advancements in eliminating acne to laser hair restoration to a revolutionary nonsurgical neck lift. We asked Dr. Sobel to fill us in on some of the newest innovative treatments and services on offer at his offices.
AVICLEAR
This is the first and only FDA-cleared device for the treatment of mild to severe acne. Three 30-minute laser treatments target the sebum and dead skin cells that clog the pores and create acne.
ALMA TED
Alma TED is an alternative to the painful injections associated with platelet-rich plasma (PRP). It is an ultrasound-based system with a proprietary tip that offers a noninvasive, nontraumatic option to address hair loss concerns.
MYELLEVATE
MyEllevate can lift the neck, eliminate neck bands and tighten the jawline using local anesthesia. It is a patented light-guided technology to accurately place sutures without incisions. This is a fabulous alternative to a more invasive treatment.
EMSCULPT NEO
Patients were already enjoying the benefits of Emsculpt, but when the new Emsculpt Neo came out, we quickly upgraded. Same great results, but even better. Emsculpt Neo is a revolutionary FDAapproved treatment shown to actually build muscle while working as a fat loss treatment. In addition, the Emsculpt Neo creates the world's first non-invasive butt lift procedure. This innovative treatment stimulates muscle contractions to grow bigger muscles and burn fat at the same time.
LIFE TRAVEL CULTURE BEAUTY STYLE PROFILE
DUJOUR.COM SUMMER 2023 60
HIGH BEAUTY
Lipstick goes couture with Dior's Rouge Premier
BY NATASHA WOLFF
Dior has launched its first haute couture lipstick, Rouge Premier, under the guidance of Peter Philips, the brand's creative and image director for makeup. Housed in an elegant ceramic case handcrafted by Bernardaud and adorned with the house's signature toile de Jouy motif in an iconic Gris Dior color, the lipstick comes in a palette of 12 rich hues.
WISE WOMAN
Molly Sims launches a skincare range focusing on hyperpigmentation
SOFIE'S SOLUTION
A New York City aesthetician debuts a skincare line
Instagram devotees, editors and celebrity clients alike are celebrating the arrival of acne specialist and esthetician Sofie Pavitt's namesake skincare line. Inspired by the bespoke approach that has earned her New York City studio a months-long waitlist, the potent products from Sofie Pavitt Face are designed to minimize steps and maximize results for problematic skin. The line just added Clean Clean Cleanser to its stable of daily essentials after launching with Mandelic Clearing Serum. "I wanted to develop a cleanser that truly cleaned the skin without leaving any residue," says Pavitt. "I formulated my Clean Clean Cleanser with glycerin and panthenol, a humectant and skin protectant that leaves the skin feeling smooth and hydrated but also prepped and ready for the next step in your routine."
Model, author, lifestyle entrepreneur and podcaster Molly Sims has a new skincare range, YSE Beauty, formulated to treat hyperpigmentation. After testing and experimenting with thousands of products throughout her modeling and acting career, Sims launched her own formulas that blend clinically proven efficacy with straightforward, high-quality
ingredients. "It took me many years to finally figure out what worked for my skin. But when I did, I vowed that no one else should have to waste as much time as I did worrying about their skin, which is why I started YSE Beauty," says Sims of the six-item product line. "I finally perfected my holy grail skincare routine—a routine that delivers genuine, bare-faced beauty."
FROM LEFT: Take It Off Gel-Oil Cleanser, $45, Last Call Retinol Serum, $88, Morning Cocktail Vitamin C Serum, $65, Your Favorite Ex Exfoliating Pads, $72, Xtremely Rich Moisturizer, $65, The Problem Solver Brightening Treatment, $88, YSE BEAUTY, ysebeauty.com
NEW & NOTEWORTHY
Rouge Premier coffret (includes ceramic lipstick case and one shade refill), $580, DIOR , dior.com
SUMMER 2023 DUJOUR.COM 61
Clean Clean Cleanser, $34, SOFIE PAVITT FACE , sofiepavittface.com
The oversized living room features three distinct seating areas, offering the opportunity for both more intimate gatherings and larger parties. The custom crystal lighting is by Lasvit and the wall-to-wall carpet is by Rug Art. Centered in the room is Fernando Botero's "Gatto" sculpture, and against the far wall is Kenneth Noland's "Pink Lady."
CLOUD NINE
BY NATASHA WOLFF PHOTOGRAPHY BY GENEVIEVE GARRUPPO
Sitting 1,397 feet above the ground in the fifth tallest building in New York City, this 8,000-square-foot apartment, designed by New York-based design firm Pembrooke & Ives, used to be a five-bedroom home but was converted into a massive one-bedroom with two offices, dressing rooms and walk-in closets. The homeowners, with whom the firm has worked on four other occasions (in New York City, Aspen, Palm Beach and the Hamptons) are recent empty nesters who were looking to leave their classical Upper East Side apartment for a home with beautifully curated contemporary interiors. "They wanted a space here with an open floor plan that was also glamorous for entertaining, whether for family (they have four dogs, grown children and grandchildren), clients or for philanthropic activities," explains Pembrooke & Ives principal Francis Nicdao. "Over the years, we've developed a clear understanding of how their family lives and we know what suits their needs. Having said this, with each project we continue to push each other to come up with new, creative and unique ideas for each home."
To complement the breathtaking panoramic bird's-eye view from the 88th floor, the design team employed a blue-and-white color palette to mimic the sky and clouds. Each room is filled with various textures, including Fresco plaster walls, high-touch Lasvit lighting and luxurious marble. "The client wanted to completely reimagine this new home for their lifestyle and needs," says Nicdao. "In a city that often feels strapped for space, much of the luxurious feel that emanates from this home comes from the grand scale of each room, as well as the oversized windows. We took special care
DESIGN
A new luxury building in midtown Manhattan was the perfect setting for Pembrooke & Ives to create a penthouse in the sky
DUJOUR.COM SUMMER 2023 62
LIFE
SUMMER 2023 DUJOUR.COM 63
TRAVEL CULTURE LIFE STYLE BEAUTY
The primary bedroom sits at the corner of the building, featuring panoramic views from the three oversized windows. The curved Vladimir Kagan furniture and custom swivel chairs and coffee table make up the seating area of the bedroom.
The all-blue home office showcases high-gloss walls, wall-to-wall Stark carpet and blue taffeta drapery. A custom desk by Lorin Marsh is paired with a vintage Saarinen Executive chair.
DUJOUR.COM SUMMER 2023 64
In the family room, a rug by Fort Street Studio is complemented by a geometric coffee table by Hudson Furniture
This lounge area is an extension of the breakfast room and features vintage long-range observation binoculars, creating a lookout point for the city beyond
in the layout to celebrate both the views as well as the interior function of each room. It's hard to compete with the 360-degree view." The clients sought to create a serene, minimalistic and uncomplicated space that still felt rich. "Our focus was finding artisanal pieces that feel timeless," says Nicdao, a task that included commissioning custom pieces from Hervé Van der Straeten and Achilles Salvagni. "Each room is further elevated by special finishes like custom textiles, intricately embroidered draperies and unique wood and metal finishes." The color palette is peppered with art from the clients' art collection, offering an experience at the tactile level while in the space. ■
In a city that often feels strapped for space, much of the luxurious feel that emanates from this home comes from the grand scale of each room, as well as the oversized windows.
—FRANCIS NICDAO
SUMMER 2023 DUJOUR.COM 65
TRAVEL CULTURE LIFE STYLE BEAUTY
Josh Fox in his boardroom
Josh Fox's Bottom Line
The Miami-based entrepreneur is on the rise
BY JONATHAN HEY PHOTOGRAPHY BY NICK MELE
During the mortgage meltdown of 2008, when many companies were laying off their employees, Josh Fox had a light bulb moment.
"Instead of massive corporations firing their employees, there had to be creative ways to save or recover money for Fortune 100 companies," recalls Fox.
Now, he is the founder and CEO of Bottom Line Concepts. Their first client was Rolex. The pitch: Getting back 50 percent of something is better than 100 percent of nothing. Over the last 15 years, Bottom Line has worked with thousands of businesses and recovered over $5 billion in savings for them.
During the pandemic, Walmart and Amazon exploded while small businesses suffered. In turn, Bottom Line opened a second division, shifting to small businesses and serving as one of the first American companies to file for Employee Retention Credits, says Fox. "So now we've helped thousands of small businesses hurt by COVID-19 get this money back."
"For sure, it's more gratifying," explains Fox. "If you get a huge company that does billions a check for $5 million, it's a pebble in the ocean. But if you cover $1 million for someone who has three pizza restaurants, you're making a massive impact." Current clients include Blackstone, Rolex, Citibank, HSBC, the Miami Heat, Audemars Piguet and the Milwaukee Bucks.
Bottom Line's charitable division, Line Up For Charity, is designed to enhance donations to nonprofit organizations through an entirely new source of funding. By introducing Bottom Line's services to passionate donors and board members, nonprofits secure a portion of the resulting savings in the form of a donation. On the personal philanthropic front, Fox launched the Brady Hunter Foundation in February, a 501(c)(3) organization that supports animal rights (and is named after his dogs Brady and Hunter).
"I had very high aspirations and goals for the company, and I knew that I wasn't going to let anything stand in my way of achieving my goals. I want to grow this thing to be the biggest in the country," he adds.
FINANCE
SUMMER 2023 DUJOUR.COM 67
During the pandemic, Fox also made a geographical change. He had already moved from New York to Los Angeles, but the crisis pushed him to move back to the East Coast, this time to Miami.
"People just seem to be very happy down here," Fox says. "You have the ocean. You have great weather. We have a lot of visitors down here. Every weekend, someone's in town."
One thing Fox misses about New York is that "everyone loves to get dressed up—suits and pocket squares and ties." In Miami, the lifestyle is very casual. "It's acceptable to go to work in a T-shirt and sneakers." Fox finds a place in the middle: loafers, a nice pair of pants and a polo shirt.
To get a glimpse of that old New York style, Fox enjoys going to Queen Miami Beach, an extravagant Japanese restaurant that opened in the Paris Theater earlier this year. Fox likes it because "you feel like you're in New York in the Roaring '20s, and they have a dress code."
He likes to bring big groups there. "We'll take one of everything. It's all about variety: a little sushi, a little steak."
Fox says he also frequents Bourbon Steak in Aventura and Eddie V's in Fort Lauderdale.
Though he's full-time in Miami these days, he won't abandon New York completely. "I'll definitely come back to the Hamptons this summer," he says. ■
TRAVEL CULTURE LIFE STYLE BEAUTY
If you cover $1 million for someone who has three pizza restaurants, you're making a massive impact.
—JOSH FOX
DUJOUR.COM SUMMER 2023 68
Fox outside his Miami office
A Life in PICTURES
From Apple to Reekbok, Samsung to Fila, American branding expert, designer and executive Peter Arnell looks back on the most iconic images of his 40-year career with the new two-volume tome Peter Arnell: Portfolio 1980-2020
COURTESY PETER ARNELL: PORTFOLIO 1980-2020 (HATJE CANTZ)
DKNY, 1989
Samsung, 1996
Banana Republic
BUSINESS
Peter Arnell: Portfolio 1980-2020 (Hatje Cantz)
"Peter Arnell not only created the name for and logo for LIV nightclub [at Fontainebleau Miami Beach], which is iconic, but he has changed the projection of where we ever thought the brand would be. "
—DAVID GRUTMAN, GROOT HOSPITALITY
"In three words, he's a genius."
—DONNA KARAN
DUJOUR.COM 69 SUMMER 2023
Fontainebleau Miami Beach
DESIGN
SHINE On
BY CHRISTINA OHLY EVANS
French savoir-faire meets American artist Donald Judd's designs in a new eight-piece dinner service crafted in sterling silver by the artisans of heritage brand Puiforcat. Under the direction of Flavin Judd, artistic director of the Judd Foundation, and Puiforcat artistic directors Charlotte Perelman and Alexis Fabry, silversmiths have crafted Judd's original prototype designs in a new material based on the artist's sketches, concept drawings and unrealized models, and the results are nothing short of stunning.
Founded in 1820, French silversmith Puiforcat has retained its traditional highcraft techniques while embracing modernity through collaborations with noted names in the worlds of art, architecture and design to realize classic yet contemporary—and utilitarian—works of art. A partnership with the Judd Foundation was a natural move. "This Judd project is an encapsulation of Puiforcat's genuine aspirations," say Perelman and Fabry. "The technical challenges of fabricating the pieces, the question of exactitude and the precision of Judd's designs all spoke to us. The artist originally had to abandon the idea of fabricating this service, as he was unable to find a workshop sufficiently skilled to do the job. This has been resolved by the expertise of our silversmiths, and the service is particularly striking for its balance between artistic expression and functionality, quite in keeping with Jean Puiforcat's legacy. He believed in working
TRAVEL CULTURE LIFE STYLE BEAUTY
A new collaboration between the Donald Judd Foundation and Puiforcat has yielded pared-down, sculptural pieces in solid silver
FROM TOP: The juxtaposition of periods, forms and materials brings this dining table to glistening life
DUJOUR.COM SUMMER 2023 70
with the greatest creators of the time and never abandoning the goal of functionality."
For this service—comprised of dinner, bread, soup, salad and dessert plates, as well as a serving bowl and cups—silversmiths have shaped the metal into cylindrical vessels using spinning lathes and employed a brazing molten-filler technique so that no welding points are visible. Further polishing and buffing reveals the natu ral shine of the silver, and each unique piece is numbered and bears the artist's mark.
Every part of the service is a sculptural work of art, from the small bread plate ($6,000) to a serene serving bowl ($22,000) to the spare, multipurpose goblet ($6,200), and each is designed to stand alone or in one statement collection. A celebration of form and material—both of which were fundamental to Judd's practice—the Puiforcat dinner service is the first time his designs have been created in anything but ceramic or stainless steel.
"Solid silver emits a distinctive vibration that is particu larly well-suited to the stripped-down character of Judd's forms. This minimalist quality demands precision, exactitude and an unfailingly sure hand," explain Perelman and Fabry. With the help of Puiforcat, the Judd Foundation has seen the artist's exquisitely simple designs come to life. puiforcat.com
Serving bowl, $22,000, DONALD JUDD DINNER SERVICE BY PUIFORCAT, puiforcat.com
Cup, $6,200, DONALD JUDD DINNER SERVICE BY PUIFORCAT, puiforcat.com
Soup plate, $14,000, DONALD JUDD DINNER SERVICE BY PUIFORCAT, puiforcat.com
FROM LEFT: Plates, bowls and cups of varying sizes rendered in silver double as objets d'art
SUMMER 2023 DUJOUR.COM 71
Form follows function in the previously unrealized designs of artist Donald Judd
SONOS ERA 300 SMART SPEAKER
Sonos' Era 300 speaker is a generational leap forward for threedimensional spatial audio in one elegantly designed smart speaker. Pair two of them and you'll be treated to an immersive home theater experience that can act as surround units with the Sonos Arc or second-generation Beam soundbars. Other features include Bluetooth support, a change of course for Sonos, as well as USB-C line-in support for physically connecting audio sources like turntables.
Era 300 speaker, $449, SONOS, sonos.com
GOOGLE PIXEL FOLD SMARTPHONE
Google's first foldable smartphone looks like a Pixel phone on the outside, but inside it boasts a thin 7.6-inch screen landscape display for streaming, photos and work. Powered by Google Tensor G2, the durable, water-resistant, pocket-size phone packs a punch with all-day battery life. Its foldable camera has an ultrawide lens, 5x optical zoom, up to 20x Super Res Zoom, Real Tone, Night Sight and portrait photography along with pro-level modes from Pixel 7 Pro, such as 10-bit HDR.
Pixel Fold, $1,799, GOOGLE , google.com
TECHNOLOGY
TECH Talk
Get a high-tech upgrade with innovative televisions, tablets and home audio devices
BY THE EDITORS OF DUJOUR
If versatility and a unique form factor are at the top of your list, Lenovo's newest ThinkBook is sure to impress. Unlike anything else on the market, it features a hinge that fully twists the display around, allowing you to use the Windows-based laptop with either a touch and stylus-enabled OLED display or a color e-ink display (best suited for reading that dramatically maximizes battery life). With either display side, you can use the ThinkBook Plus Twist as a traditional laptop, open with a keyboard at your fingertips, or closed to mimic a tablet experience. Inside, it features an up-to-date 13th generation Intel processor and up to 1TB of solid-state storage.
ThinkBook Plus Twist, from $1,649, LENOVO, lenovo.com
Samsung recently expanded its OLED portfolio with a brand-new, more affordable S90C 4K OLED TV line that brings the benefits of OLED to a lower price point. Its slender design showcases a virtually bezel-free cinematic experience. Utilizing Samsung's QD OLED technology, the panel (ranging in size from 55–77 inches) merges the requisite OLED benefits of per-pixel lighting, perfect blacks and an infinite contrast ratio with a proprietary quantum dot filter. This allows for a higher level of color saturation as well as peak brightness, making it ideal for use in bright, sun-drenched spaces.
S90C QD OLED TV, from $1,899, SAMSUNG samsung.com
TRAVEL CULTURE LIFE STYLE BEAUTY
SAMSUNG S90C QD OLED TV
LENOVO THINKBOOK PLUS TWIST
BANG & OLUFSEN BEOSOUND A9
Bang & Olufsen has launched the fifth generation of its venerable Beosound A9 speaker. While the acoustics and stunning design remain largely unchanged, the investment-level speaker now features a removable module to future-proof it against obsolescence. Should there come a point when its built-in software and processing unit can no longer be updated to work with the latest streaming platforms or connectivity modes, you will simply be able to swap in a new module. This consumer-friendly approach is both highly unusual and a completely welcome move in a world where people find themselves needing to replace their home tech all too often.
Beosound A9 speaker, $3,999, BANG & OLUFSEN, bang-olufsen.com
TROVA HOME SAFE
If James Bond was looking for a home safe, the Trova Home would be his pick. The smart safe is notable not only for its good looks, but for its easy unlocking mechanism. Using a dedicated app, you can add up to five biometrically verified users, so couples need not feel shut out. Thanks to its motion sensors, the only time you may want to worry is when you receive a notification that the safe is being tampered with. Peace of mind unlocked.
Home safe, $549, TROVA , trovaofficial.com
SURI SONIC TOOTHBRUSH
While a powered toothbrush may not sound like the most exciting new gadget on the block, Suri has raised the bar with its svelte, eco-conscious sonic toothbrush. Not only is it far lighter and less bulky than the competition, it is made with sustainability in mind—including a lifetime guarantee and mail-back recycling program for its plant-based brush heads. Perhaps our favorite touch is the thoughtful accessories, including a travel case with a built-in UV-C light to kill 99% of the bacteria lurking on your brush and a why-doesn'teveryone-have-this magnetic stand that can mount to your bathroom's medicine cabinet to avoid the dreaded gunk rings on your countertop.
Sustainable Sonic toothbrush, from $92, SURI, trysuri.com
VICTROLA STREAM ONYX TURNTABLE
While streaming may be the de facto format of media consumption, there will always be a certain charm to playing your favorite record on vinyl. While it is usually considered a lo-fi affair, Victrola has solved the modern-day conundrum of how to play your record collection on a modern home audio system. The Victrola Stream connects via Wi-Fi to any Sonos system so you can wirelessly play your records with next to zero setup required.
As Victrola has been making turntables for over 100 years, quality is a given, with a premium aluminum tonearm that features an easily adjustable counterweight, allowing for dynamic frequency response and increased clarity. There is no easier way to listen to your record collection throughout your home.
Stream Onyx turntable, $599, VICTROLA , victrola.com
DUJOUR.COM 73 SUMMER 2023
The Life of Ryan
Start spreading the news: The New York, New York star is ready to make it anywhere
BY MARSHALL HEYMAN PHOTOGRAPHY MONIKA LIS
STYLING BY KALLIE BIERSACH
In an age when big celebrities seem to be all that populate the Broadway boards, it's rare to watch a performer become a star right before your eyes. That's what's happening eight shows a week at the St. James Theatre when Tony nominee Colton Ryan shows up on stage.
In the new musical New York, New York , Ryan, who turns 28 just before the Tony Awards in June, stars as Jimmy Doyle, an aspiring musician who falls in love with an aspiring singer named Francine Evans (an equally star-making role for co-star Anna Uzele).
If the title feels familiar, it's probably because you know the old Kander and Ebb song backward and forward. The little town blues, the vagabond shoes, the city that never sleeps. The show, which also includes other classic Kander and Ebb tunes like "And the World Goes 'Round," "Marry Me" and "A Quiet Thing," is based on the 1977 Martin Scorsese film of the same name. That movie starred a couple of no-names as Jimmy and Francine: Robert De Niro and Liza Minnelli. Easy loafers to fill.
But Ryan is up for the challenge. First, there's the dancing. He tap danced a bit in college, though not enough to score an A, he recalls. When the show's creative team presented him with the big Act 1 tap number inspired by the iconic photograph "Lunch Upon a Skyscraper," they told him that as the leading man, he could just step to the side and let the real dancers strut their stuff.
"I started doing the math in my head, and I just thought, 'I'm on a skyscraper, where am I going to go?'" Ryan says, laughing. "If I was in the audience, I know how critical I would be if someone was up there faking it."
"I love an actor who is not scared to take chances, and that's very much Colton," says the show's director, Susan Stroman.
So Ryan spent six months at Broadway Dance Center re-learning to tap. He also worked on the routine for umpteen hours alone with a choreographer. When the rest of the dancers came in to learn the number for the first time, Ryan was humbled yet again. "I had to leave the room. I'm watching these brilliant dancers pick up the choreography in five minutes. They were talking in this other language."
"It was a real struggle," Ryan adds, though you wouldn't know it from his seamless steps onstage.
Then, he needed to learn the instruments. Jimmy is a jazz pianist, "and they wanted it to be so real," Ryan says. Offstage, he plays
the guitar, which was of no help, and he played the tuba in middle school. "[The creative team] thought that was hilarious." They added in a little tuba action, but Ryan had to relearn how to play that—"It's not like riding a bicycle," he says—and spent months learning jazz piano.
"He's constantly pushing himself to take risks and explore new possibilities," says Lin-Manuel Miranda, who contributed lyrics to the show. "He leads with a fearlessness in his performance."
"This whole thing has ended up being a lot of firsts. I've never prepped this hard in terms of learning new skills," says Ryan. "It's a strange exercise in doing everything I thought was the scariest thing. People ask me, 'How do you do it?' and in general, I just don't know. The minute I start thinking about it, I might lose it all."
When he was growing up in Kentucky, Ryan's grandparents exposed him to lots of old movie musicals, West Side Story, Camelot and Li'l Abner among them. In grade school, he landed his first stage role as the Munchkinland coroner in The Wizard of Oz. Quickly, "theater became my everything, really," he says, culminating in a high school performance in Les Miz
"That's the feeling I'm still chasing," Ryan says of playing Jean Valjean at 17. "I felt something energetic beyond me. I imagine it's what it's like for a dancer to jump into the air and do a full tilt, more than 180 degrees. That must feel like the most incredible thing in the world."
At 21, Ryan had already made it pro in New York as Ben Platt's understudy in Dear Evan Hansen . He and Platt are still very good friends; Platt happens to be appearing in a revival of the musical Parade this season, just a block away from the St. James. Ryan also appeared on stage in the Bob Dylan musical Girl From the North Country, but after that closed due to COVID-19, "I tiptoed away from things Broadway, even though I missed home a little bit."
Ryan got called to participate in a workshop of New York, New York while he was filming the Hulu true crime drama The Girl from Plainville in Savannah, Georgia. (He plays Elle Fanning's boyfriend, who commits suicide. "It was a little heavy," he says.)
When he read the title sheet on the New York, New York script, he recognized this was "a legends-only lineup" of Kander, Ebb, Miranda and Stroman, a five-time Tony winner.
"It was one thing on paper, but to hear the magnitude of the breadth of [Kander and Ebb's] work—being inside of it, it lingered like nothing else," Ryan recalls. The show is a call to arms, he
PROFILE
DUJOUR.COM SUMMER 2023 74
CULTURE
Sweater, $2,000, DIOR , dior.com
SUMMER 2023 DUJOUR.COM 75
Jacket, $2,025, SACAI, sacai.jp Sweater, $795, BRUNELLO CUCINELLI, brunellocucinelli .com . Pants, $660, OFFICINE GÉNÉRALE , officinegenerale.com
LIFE TRAVEL BEAUTY CULTURE STYLE
DUJOUR.COM SUMMER 2023 76
Jacket, price upon request, sweater, $1,350, ETRO, etro.com Pants, $570, OFFICINE GÉNÉRALE , officinegenerale.com
SUMMER 2023 DUJOUR.COM 77
explains, for loving a somewhat broken New York. "And to anyone who saw [the workshop], it was deeply emotional. I just put my hands up hoping we'd do it for real."
"I knew Colton was right for the role the moment I met him," recalls Stroman. "He's got the confidence in his craft and a true passion for music that emanates from every part of his being. Plus, he's charm personified."
Miranda adds that Ryan's voice "is from another era, in the best way. He sounds right at home in 1946."
Says Uzele, his onstage love interest: "He knows exactly who he is. He doesn't try to fill anyone's shoes but his own, and he does it damn well."
The role of Jimmy Doyle is one Ryan had always dreamed of—a melange, he explains, of "the goof who does a soft shoe like Gene Kelly
and the guy who gets to sing the beautiful love ballad to the girl."
Performing the show nightly, he says, is an "unbridled joy. It gets my blood racing." It's also nice to be back in New York with his fiancée, Adrian Grace Bumpas, an actor and producer.
"She is New York City to me. This whole thing is for her," Ryan says. "We have a lot of dreams together."
Achieving those dreams, at the moment, involves drinking two gallons of water a day and trying to get a nightly eight or nine hours of sleep before singing and dancing his heart out down in Times Square.
"As much as I've been hoping for this moment, I've been slowly tiptoeing away from it," Ryan says. "But I've found myself readier than I ever thought. I'm hacking it and I'm hoofing it and I'm really happy where I've landed." ■
LIFE TRAVEL BEAUTY CULTURE STYLE
Vest, $2,350, shirt, $1,200, pants, $1,200, DIOR , dior.com Shoes, $295, KOIO, koio.co
DUJOUR.COM SUMMER 2023 78
Sweater, $495, OFFICINE GÉNÉRALE , officinegenerale .com . Shirt, $890, LOEWE , loewe .com . Pants, $1,200, BRUNELLO CUCINELLI, brunellocucinelli .com . Shoes, price upon request, SACAI, sacai.jp
Hair: Madison Sullivan Grooming: Sandy Nicha
SUMMER 2023 DUJOUR.COM 79
SWISS BLISS
While Switzerland might conjure images of pistes rather than pools, those in the know relish the calm summer season
BY CHRISTINA OHLY EVANS
The bucolic hills of Switzerland will be alive this summer with the sound of music—courtesy of the country's many music festivals and clanging cowbells—but they'll also be blessedly quiet and free from the typical tourist throngs. While many will flock to summer staples such as the Amalfi Coast and the Côte d'Azur, those looking for a truly regenerative escape might opt for one of the 26
cantons that comprise Switzerland. There, pristine glacial lakes and Alpine adventures (not to mention a fine fondue) await. Direct flights from the U.S. to both Zurich and Geneva—and timely trains from either airport—make accessing the scenic mountain towns a breeze. A night in either city is a pleasure, one that makes the (often early-morning) return flight more manageable.
A CLOSER LOOK
DUJOUR.COM SUMMER 2023 80
TRAVEL
CHIC CITIES
Switzerland's lakeside cities are just as beautiful, surrounded by dramatic mountains in every direction. With their mix of culture, world-class cuisine and incredible infrastructure (think timely Swiss trains), a city break here doesn't feel urban at all.
Zurich
Zurich is full of churches, cobblestone streets and chocolate shops—all of which contrast brilliantly with contemporary art galleries and the latest in technology and transportation. Book in for a night at the iconic Baur au Lac (bauraulac.ch) for old-world elegance on the shores of Lake Zurich. Enjoy a sumptuous meal at the twoMichelin-starred Pavillon or savor a traditional wiener schnitzel in the more casual Martin Brudnizki–designed brasserie Baur's. Just at the edge of the city sits The Dolder Grand (thedoldergrand.com), a castle-like hideaway with 175 rooms and suites as well as a 43,000-square-foot Foster + Partners–designed spa. Outdoor enthusiasts will love hiking and biking the trails around the lake or Käferberg and Greifensee—all with a gourmet picnic basket full of local cheeses and charcuterie in tow. Aesthetes will want to make time for the expansive Kunsthaus Zurich, which holds treasures from the 17th century as well as Alberto Giacometti sculptures and contemporary photography by Cindy Sherman.
CLOCKWISE FROM TOP: The bedroom of a Carezza suite at The Dolder Grand; a staircase in the hotel's main building; the hotel's spa terrace; the Baur au Lac in Zurich
SUMMER 2023 DUJOUR.COM 81
Geneva
Summer is the season in Geneva as it's set on crystalline Lac Léman and offers views of majestic Mont-Blanc in the distance. With boating, sailing and mountain biking all easy options in and around the city, it's the perfect setting to enjoy leisurely, mild days in the mid-70s, with a stroll around the Old Town followed by drinks on one of the plein air terraces in the Jardin Anglais. For the culturally curious, the towns of Lausanne and Montreux—the latter known for its Jazz Festival—are a short train ride away.
Many of the major hotel chains have a presence here, but among the standouts is the independently owned Beau-Rivage (beau-rivage.com) on the Quai du Mont-Blanc. Old-world excellence—complete with crisp linens, floral arrangements, local chocolates and meringues nightly—is found throughout the hotel's 52 rooms and 43 suites, and you'll feel perfectly attended to from Michelin-starred chef Dominique Gauthier's private table right through to the customized spa treatments. Just down the lake, you'll find newcomer The Woodward,
a Belle Époque boutique addition to The Oetker Collection (oetkercollection.com) that features 26 sumptuous suites designed by Pierre-Yves Rochon. Public areas buzz throughout the day, and the hotel hosts two restaurants—L'Atelier Robuchon and Le Jardinier—and a gleaming 13,000-squarefoot Guerlain spa.
LIFE BEAUTY TRAVEL STYLE CULTURE
FROM LEFT: The Presidential Suite at The Woodward in Geneva; the dining area of the Mont Blanc Suite
The Beau-Rivage in Geneva
HEAD FOR THE HILLS
Ski towns, lakeside retreats and some of the best spas in the world have beckoned travelers to the Swiss countryside for decades, but the pandemic has made the pure mountain air more sought-after than ever before. As a result, chic new hotels now sit beside classic chalet-style inns, and international cuisines—Italian at Langosteria in St. Moritz and Japanese at Megu in Gstaad—are increasingly the order of the day alongside the traditional raclette
Picture-perfect Zermatt, with its majestic Matterhorn, is beautiful in any season, but summer brings a slew of hikers, hardcore climbers and other outdoor enthusiasts. History lovers will want to stay at the Monte Rosa Hotel (monterosazermatt.ch), a Victorian gem opened in 1853 that's covered in Alpine memorabilia. Mont Cervin Palace (montcervinpalace.ch) is the area's grand dame, with
Alpine, chalet and family-style rooms for those in search of understated luxury. The tranquil Spa Nescens here offers a reboot after days spent fly fishing and mountain biking the surrounding trails. For a more contemporary, intimate feel, book in at Schweizerhof (schweizerhofzermatt.ch), where the Beach Bar Zermatt—complete with sand, palm trees and a DJ—comes alive every afternoon.
FROM TOP:
The indoor pool at the Mont Cervin Palace in Zermatt; the hotel's exterior
SUMMER IN SWITZERLAND SUMMER 2023 DUJOUR.COM 83
Zermatt
MORE HIGHS
Two smaller mountain towns to check out ASCONA
INTERLAKEN
Thrill-seekers love this part of central Switzerland, where paragliding and skydiving are among the standard summer activities. Set at the foot of the Jungfrau Massif—and between Lake Thun and Lake Brienz—is the glamorous Victoria-Jungfrau Grand Hotel & Spa (victoria-jungfrau.ch). With its massive pool, sauna, steam baths and 16 treatment rooms, the spa is a destination in itself.
FROM LEFT:
The Mediterranean meets the mountains in Ascona, where Italian is spoken and the views of Lake Maggiore are spectacular. Hotel Eden Roc (tschuggencollection.ch) is the height of la dolce vita living, and a ride on their Riva to the Brissago Islands is a must for the lush botanical gardens.
TRAVEL CULTURE
VICTORIA-JUNGFRAU GRAND HOTEL & SPA: GRÉGOIRE GARDETTE DUJOUR.COM SUMMER 2023 84
The indoor pool at the Victoria-Jungfrau Grand Hotel & Spa in Interlaken; a terrace at the Hotel Eden Roc in Ascona
St. Moritz
The Engadine valley is home to storied St. Moritz, a town that first flourished as a tourist destination in the 1860s (largely due to its 320 days of annual sunshine) and has since hosted two Winter Olympics and become famous for its plentiful pistes. Paddle boarding on Lake St. Moritz, mountain biking the Corviglia Flow Trail and kite surfing on Lake Silvaplana are just a few of the most popular summer activities. A real highlight is the Festival da Jazz centered around the famous Dracula Club, which was founded by Gunther Sachs in the 1970s and is still a glitterati favorite.
The iconic Badrutt's Palace (badruttspalace.com) features 155 rooms with lake views, as well as a sprawling spa and infinity pool. The knowledgeable concierge can set up guided hikes on Piz Nair, sailing lessons or serious climbing expeditions with the local Pontresina Mountaineering School. The season peaks with Swiss National Day on August 1, when the villages of the Engadine unite to celebrate with festivals and fireworks and Badrutt's Palace hosts its annual gala dinner. Dining options from the hotel include the famed on-mountain club and restaurant Paradiso (which the brand took over last winter), accessible only by hike or chairlift; Chesa Veglia, the hotel's 17th-century farmhouse restaurant (think fondue and wood-fired pizza); and La Diala for outdoor dining.
PARADISO ST. MORITZ: STEVE HERUD SUMMER IN SWITZERLAND SUMMER 2023 DUJOUR.COM 85
FROM TOP: Badrutt's Palace in St. Moritz; lunch at Paradiso
Crans-Montana
Less glitzy than some of the surrounding resorts, Crans-Montana offers a vast array of activities, as well as hotels for every interest and age group. The newest game in town is the state-of-the-art Six Senses (sixsenses.com), a 78-room and suite property crafted using sustainable, local materials such as quartzite, larch and slate. Its slopeside position is perfect in the winter months but also provides easy access to on-mountain hiking, horseback riding and biking. The Six Senses Spa features everything from a Finnish sauna to cold plunge pools to biohacking equipment and nine treatment rooms. Dining is central to a stay here, with Wild Cabin serving hearty classic Swiss fare while Byakko offers delicious dishes inspired by the Japanese Alps. Ask for a balcony room to take in sweeping views of Mont Blanc and the valley of Valais beyond.
Golfers will love the area as it plays host to the Omega European Masters (August 30–September 3) and there are ample opportunities to get on the course—particularly if you stay at the Garda Golf Hotel & Residences ( guardagolf.com) or its fellow Leading Hotels of the World property, Le Crans (lecrans.com), high above town. LeCrans has a homey-yet-chic chalet feel with rooms that are named for the world's mountain ranges and decorated accordingly (the Kilimanjaro room, for example, features East African design touches). The service is very personal and the staff are happy to set up mid-mountain picnics, bike tours, rounds of golf at the local Jack Nicklaus–designed course, wine tours and treatments in the hotel's spa. Chef Yannick Crepaux serves a tasting menu at LeMontBlanc that presents exquisite seasonal dishes highlighted by the endless mountain views.
LIFE BEAUTY TRAVEL STYLE CULTURE
FROM LEFT: A deluxe terrace room living room and bathroom at Six Senses Crans-Montana
The terrace of a deluxe room at LeCrans in Crans-Montana
Gstaad
Set in the Bernese Oberland region in southwestern Switzerland, Gstaad has long been known as charming and glamorous getaway—one with strict zoning rules that have preserved the quaint chalet-style homes and kept hotels in check. One exception to the understated rule is the Gstaad Palace ( palace.ch), the de facto clubhouse for locals and tourists alike, where the bustling lobby bar is the place for après everything, not to mention a perfect club sandwich. Opened in 1913 and owned by the Scherz family since 1947, the turreted Palace has old-world style (Elizabeth Taylor, Richard Burton and Grace Kelly all frequented the place), but with the finest spa and in-room amenities. Tennis, paragliding and swimming in the indoor/outdoor pool are just a few of the activities on offer—many of which are best followed by fondue at cult favorite La Fromagerie, which served as a bunker for gold storage during World War II.
Just a bit closer to town is the newer Alpina Gstaad (thealpinagstaad.ch), another authentic option for families and art lovers alike (the in-house collection includes works by Dan Colen, Tracey Emin, Jana Euler and Terence Koh). Lounge by the pool or eat in the traditional Swiss Stübli restaurant before heading into town for more art at the gleaming Gagosian gallery or a bit of shopping at stylish emporium Maison Lorenz Bach.
FROM LEFT: A suite at Alpina Gstaad in Gstaad; the hotel's swimming pool
Gstaad
SUMMER IN SWITZERLAND SUMMER 2023 DUJOUR.COM 87
Molto MILANO
While Rome, Florence and Venice get all the Italian hype (and the tourists), Milan remains a relatively hidden gem that is a design lover's dream. Long a center for art and architecture, a slew of new hotels, incredible restaurants and, of course, chic shops are making this northern Italian city more vibrant than ever
BY CHRISTINA OHLY EVANS
FINE STAYS
PORTRAIT MILANO
The latest property in the Ferragamo family–owned Portrait Collection, Portrait Milano is already setting itself apart with its high-touch, elegant approach to hospitality. With 73 rooms— including 20 suites, garden-facing spaces and a sumptuous 1,700-square-foot presidential suite—the hotel sits in what was once the Archiepiscopal Seminary (one of Europe's oldest, built in 1565). A commanding baroque entrance by Francesco Maria Richini was built in 1652 and has been lovingly restored by architect Michele De Lucchi and further enhanced by interior architect Michele Bönan, who has been involved with several properties in the larger Lungarno Collection.
Closed for three decades, this Leading Hotels of the World property is once again a hub—for fashion, community and the arts—with the hotel's 30,000-square-foot piazza playing host to artists and hotel guests alike. The exquisite Milanese residence has been transformed with lighter, contemporary touches—leather
LIFE BEAUTY TRAVEL STYLE CULTURE
CITY GUIDE
DUJOUR.COM SUMMER 2023 88
FROM TOP: Piazza del Quadrilatero; the library at Portrait Milano
handles, woven rattan paneling—that recall the iconic Ferragamo style. In addition to serene guest rooms, Portrait also boasts a highly curated selection of dining and retail spaces. From casual dining at 10_11 to a more formal meal at Beefbar or a refreshing cocktail in the garden, there is something for virtually every palate within the stylish property.
City spas are often an afterthought, but Portrait Milano has partnered with The Longevity Suite to create an expansive wellness center that will cater to the frantic business traveler and the sybarite alike. From a beautiful swimming pool (a rarity in the city) set beneath the historic seminary arches to mindfulness and meditation exercises, the spa menu promises to be comprehensive—a welcome respite from the bustle of Milan Fashion Week. lungarnocollection.com
CASA BAGLIONI
The Brera design district is now home to the stylish Casa Baglioni, an art nouveau 30-room and suite hotel designed to feel like a home away from home. Airy interiors by Milanese architects Spagnulo & Partners are decorated with a world-class art collection that includes Enrico Castellani, Christo and Carla Accardi. Sophisticated lighting by Panzeri, Rubelli wallpapers, Dedar fabrics and craft ceramics and glass all accent the chic rooms that range from the standard superior room to the sprawling Brera Presidential Suite with floor-to-ceiling windows and a private terrace.
The Michelin-starred Sadler Restaurant by chef Claudio Sadler and its impressive wine cellar are worth a visit, with 36 chic seats available each night to sample the chef's lauded colorful presentations that fuse tradition with state-ofthe-art technique. baglionihotels.com
SANT AMBROEUS
The beloved New York institution that is Sant Ambroeus has returned to its Milanese roots, reopening in the space it originally occupied in 1936. Many years in the making, the best of the U.S. and Italy is on display all day; from cappuccinos and cornetti at breakfast to paninis and housemade pastas at lunch and branzino and lobster rolls at dinner, the restaurant's classic dishes have been infused with local flair and flavor.
MANGIA! DUJOUR.COM 89
SANT AMBROEUS: ROMAIN LAPRADE
FROM TOP: The Leonardo Suite at Casa Baglioni; the hotel's exterior
The buzzy atmosphere found in the West Village or on Madison Avenue has been faithfully imported here, and the interiors by architect Fabrizio Casiraghi enhance the dining experience. Sleek woodwork, custom mosaics and stone finishes complement the building's 1930s exterior and set the stage for the cotoletta alla Milanese and linguine al prezzemolo that ardent fans of the brand clamor for on both sides of the Atlantic. santambroeus.com SUMMER 2023
CASA CIPRIANI
If you fancy a Harry's Bar-in-Venice vibe, head straight for Casa Cipriani, the sumptuous 15-room and suite hotel that overlooks the leafy Indro Montanelli gardens. Old-school Italian fashion flair meets an English club atmosphere at this intimate newcomer—one with spaces by Florentine architect Michele Bönan, who has used walnut boiserie, oak flooring and bespoke Venetian chandeliers to dazzling effect.
Once a palazzo, the property now boasts several outstanding dining experiences, including Bar Arrigo, which is perfect for an aperitivo, and the more formal third-floor restaurant where fresh bellinis and Cipriani's signature beef carpaccio are both on offer and can be enjoyed on the club's lovely terrace. A serene Wellness Center has been conceived by Milan's Studio Apostoli and features a Finnish cedar sauna and a red marble hammam. casaciprianimilano.com
LIFE BEAUTY TRAVEL STYLE CULTURE
DUJOUR.COM SUMMER 2023 90
A signature suite at Casa Cipriani
IN STORE
SO-LE
The work of jeweler and sculptor Maria Sole Ferragamo is shown to dazzling effect in her new flagship So-Le boutique on the Portrait Milano piazza. Swathed in fabric and dramatically backlit, cut-outs by architecture studio Fondamenta highlight the designer's stunning creations—statement-making leather necklaces in metallic hues, a shell ring in brass and bags made of upcycled Italian leather—to subtly dazzling effect. Consider this an experiential gallery, and one with affordable, truly unique baubles to boot. so-le-studio.com
SEASE
A combination of "sea" and "ease" has inspired the brand Sease by brothers Giacomo and Franco Loro Piana (of the famed cashmere family), and their sensible, chic designs work well from the slopes to the back of a scooter in Milan. Beautiful technical fabrics—by Woolmark, for example—are transformed to create the ultimate urban kit; ultra-warm cashmere hooded parkas, practical knitwear, pique polos and ski gear for women are just a few of the exquisitely tailored garments that fuse Italian style with state-ofthe-art performance. sease.it
ANTONIA
With guests-in-residence including Gigi Hadid and ultra-exclusive Off-White sneaker launches, Antonia is the place for high fashion and streetwear alike. A highly curated selection of men's and women's clothing by Saint Laurent, JW Anderson, Khaite, Loewe, Isabel Marant and more can be found in the stylish emporium, as well as bags by Gucci, Jacquemus and Bottega Veneta—many of which you won't find elsewhere. With its sleek mirrors and streamlined presentation, Antonia is as much a gallery as a retail space. antonia.it
SO-LE: MIKAEL OLSSON
So-Le
Sease
SUMMER 2023 DUJOUR.COM 91
Antonia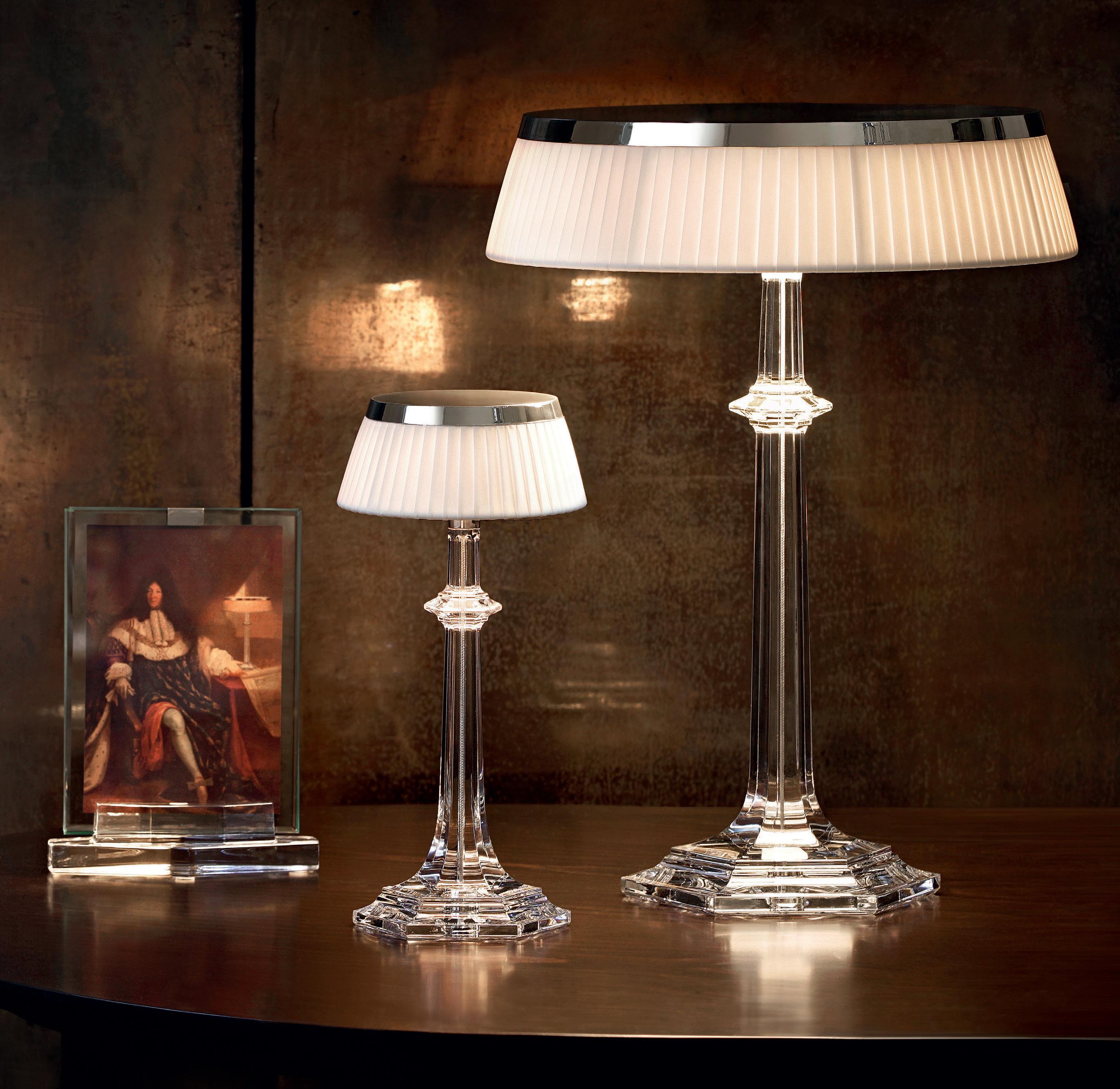 NEW YORK • GREENWICH • PALM DESERT • SOUTH COAST PLAZA • LAS VEGAS • HOUSTON • 800.777.0100 BACCARAT.COM
SUMMER 2023
A gilded home in Rancho Mirage; the summer's best transitional fashions; actress Rose Byrne on being game for anything
Coat, $1,670, STELLA MCCARTNEY, stellamccartney.com . Boots, $2,095, DOLCE & GABBANA , dolcegabbana .com . Earrings in 18k gold with tajikistan spinel, $4,700, RUSH JEWELRY DESIGN, rushjewelrydesign .com . Ring in 18k gold, $1,660, AKAILA REID, akailareid.com
MONIKA LIS
SUMMER 2023 DUJOUR.COM 93
Bodysuit, $725, MAX MARA , maxmara.com . Necklace in 18k gold, $9,700, necklace in 18k gold and diamonds, $14,500, ring in 18k gold, $2,150, rings in 18k gold and diamonds, $3,850–$8,500, ROBERTO COIN, robertocoin.com
OPPOSITE PAGE: Dress, $1,825, BALLY, bally.com . Earrings, $358, NINON, theninon.com
La en vie ROSE
With two films and two series, it's a busy summer for Australian actress Rose Byrne
By NATASHA WOLFF
Photography by GREG SWALES
Styling by SANDY ARMENI
SUMMER 2023 DUJOUR.COM 95
Top, $4,790, earrings, $1,290, bracelet, $990, ALEXANDER MCQUEEN, alexandermcqueen.com Pants, $2,265, CHLOÉ , chloe.com . Necklace in 18k white gold with pavé diamonds, $69,000, ring in 18k white gold, $1,910, ring in 18k white gold with pavé diamonds, $5,200, BVLGARI, bulgari.com
ROSE BYRNE
There are her roles in some of the best (and most rewatched) comedies of the past decade, like Bridesmaids, Neighbors, Spy and, most recently, Spirited , opposite Ryan Reynolds and Will Ferrell.
There are the family films she's lent her voice to, from the hugely successful Peter Rabbit movies to this summer's Teenage Mutant Ninja Turtles: Mutant Mayhem , out in early August.
There are the charming, underrated indie movies in which she's made a particularly relatable impression, including The Meddler, opposite Susan Sarandon, and Juliet, Naked , with Ethan Hawke.
She's also starred in horror movies, including most of the Insidious franchise—the fifth installment, subtitled The Red Door, comes out in July—and on stage, including a revival of You Can't Take It With You with James Earl Jones on Broadway and a production of Medea , opposite her real-life partner, actor Bobby Cannavale, at BAM in 2020, just before the pandemic.
And that's not even taking into account her innumerable television roles, from her breakout on Damages, with Glenn Close, to her glowing personification of Gloria Steinem in FX's limited series Mrs. America.
In the last few years, perhaps unexpectedly, Byrne has become, basically, a poster girl for Apple TV+. In June, she returns with a third season of her series Physical , a dark comedy in which she plays Sheila Rubin, a San Diego housewife with an eating disorder who finds solace in the world of aerobics in the early 1980s.
But before it comes Platonic , premiering on Apple in late May. This series feels like a more obvious choice for Byrne, given her comedy past; she stars as Sylvia, a lawyerturned-mom married to Luke MacFarlane, who reconnects with a newly divorced old friend, played by Byrne's frequent collaborator Seth Rogen. Their relationship stays relatively, well, platonic, but, as happens in half-hour comedies, it ends up complicating the romantic elements in both of their lives.
Platonic was co-created and directed by Nicholas Stoller, who is a particularly important cog in the Rose Byrne metaverse. He directed her and Rogen in both Neighbors films, as well as in 2010's Get Him to the Greek . Byrne describes the latter movie as "my break in comedy."
"She's just so game," says Stoller of why he's found Byrne to be something of a comic muse. "She's probably the most game actor I've ever worked with. On Platonic, she's having a midlife nervous breakdown. In another actor's hands, it would have felt too heavy or too silly, but she's somehow able to find the perfect balance and make it completely human."
If you're an avid consumer of culture, you're likely used to seeing
everywhere.
SUMMER 2023 DUJOUR.COM 97
Coat, $8,145, TOD'S, tods .com . Bodysuit, $725, MAX MARA , maxmara.com . Shoes, $775, GIANVITO ROSSI, gianvitorossi.com . Necklace in 18k gold, $9,700, necklace in 18k gold and diamonds, $14,500, ROBERTO COIN, robertocoin.com
DUJOUR.COM SUMMER 2023 98
Dress, $1,100, ROLAND MOURET, rolandmouret.com
Earrings in 18k rose, yellow and white gold, $8,000, bracelets in 18k rose gold, $13,200–$22,800, POMELLATO, pomellato.com . Rings in 18k gold, $2,950, DAVID YURMAN, davidyurman.com
Jumpsuit, $1,990, PROENZA SCHOULER , proenzaschouler.com
Necklace in 18k gold, $6,900, bracelets in 18k gold, $5,500–$9,700, DAVID YURMAN, davidyurman.com
SUMMER 2023 DUJOUR.COM 101
"JUST BECAUSE YOU'RE A FUNNY PERSON DOESN'T MEAN YOU'RE A FUNNY ACTOR."
Jacket, $2,200, turtleneck, $715, ALBERTA FERRETI, albertaferreti.com
Underwear, $275, DOLCE & GABBANA , dolcegabbana.com
Stockings, price upon request, SAINT LAURENT BY ANTHONY VACCARELLO, ysl.com
Earrings in 18k white gold with diamonds, $253,000, ring in 18k white gold with diamonds, $11,600, VAN CLEEF & ARPELS, vancleefarpels.com
Necklace in 18k white gold with pavé diamonds, $69,000, BVLGARI, bulgari.com
Dress, price upon request, GIVENCHY, givenchy.com
Earrings in platinum with diamonds, price upon request, MINDI MOND, mindimondny.com
Necklace in sterling silver, $3,600, bracelet in sterling silver, $1,700, rings in sterling silver, $425–$500, DAVID YURMAN, davidyurman.com
SUMMER 2023 DUJOUR.COM 103
Dress, price upon request, GIVENCHY, givenchy.com
Shoes, $595, MAISON ERNEST, maisonernest.com
Earrings in platinum with diamonds, price upon request, MINDI MOND, mindimondny.com . Necklace in sterling silver, $3,600, rings in sterling silver, $425–$500, DAVID YURMAN, davidyurman.com
DUJOUR.COM SUMMER 2023 104
Coat, $7,990, PROENZA SCHOULER , proenzaschouler.com
Underwear, $275, DOLCE & GABBANA , dolcegabbana.com . Boots, $1,690, ISABEL MARANT, isabelmarant.com
Earrings in sterling silver, $950, DAVID YURMAN, davidyurman.com
Perhaps a reason why Byrne is able to hop from project to project with such seeming ease is because she often collaborates with a team of regulars. "When you've worked with people before, you have a nice ability to fall back into rhythm within a few weeks," says Byrne one afternoon at a café near her Brooklyn home. "You're like, 'Oh, that's right. This is how this ecosystem works together.'"
Collaborating with Stoller and Rogen on this latest series was just "a nice space to be back in again."
"We're just happy to make people laugh," she adds. "There were many days I couldn't get through the scene [because I was] laughing [so hard]."
Byrne uses the same word to describe Rogen that Stoller used to describe her. "Seth is just always game ," Byrne says. "He's always got a take on an idea that's unique, subversive and very interesting. I love that about his work and his comedy. He's a sweetheart. Just because you're a funny person doesn't mean you're a funny actor, and vice versa."
Byrne admits that the Neighbors films, in which she and Rogen play a married couple terrorized by their frat boy neighbor, played by Zac Efron, have a "raunchier" tone than Platonic. The new show, she explains, is a slightly more mature and "interesting examination of a male-female friendship. It's very rare to see that other than in Seinfeld , really."
She adds that the show "raises important questions about the friendships that existed in a time pre-marriage and career, and whether those friendships can still exist."
It shouldn't come as a surprise that Byrne's role on Physical is, well, a lot more physical. There's a lot of working out, both on-set and off. "But that's one of the perks of that job," she says. "To have this big training three times a week. I see why it's addictive, but it's a show about addiction. That kind of exercise is really hard, but it's the way [I get] into that character."
"She makes it all seem so easy, but she works so hard," says Zooey Deschanel, who appears opposite Byrne in the third season of Physical as a TV star who enters her aerobics sphere. "But she's an absolute joy to work with. She's extraordinarily easygoing and calm on set."
Interestingly enough, both Physical and Platonic tackle the subjects of marriage, motherhood and work-life balance. These are the big issues Byrne must clearly grapple with off-screen, too. The 43-year-old actress lives with Cannavale in Brooklyn with their two sons, Rocco, 7, and Rafa, 5.
Clearly one solution for their partnership is working together, as in Medea . This fall, they'll appear opposite Robert De Niro in Inappropriate Behavior, a drama that casts them as a divorced couple who disagree about how to raise their autistic son.
In a slight departure from her typical family, horror and comedic fare, Inappropriate Behavior is a drama. But Byrne is not intimidated.
As Stoller says, "She can switch between comedy and drama at the drop of a hat. She's just a comedy and acting machine."
"Rose has this extraordinary quality of being simultaneously gentle and fierce," says Inappropriate Behavior director Tony Goldwyn, also an actor. "She always surprises with the subtlety and complexity of her choices."
As for the complexity of Byrne's off-screen choices, after spending much of the peak pandemic months in Australia while Cannavale filmed Nine Perfect Strangers, then going to Los Angeles for Physical and Platonic, she is quite happy to take a beat back in New York with her family.
"I really enjoy being back in the city," she says. "What I love about New York is that you walk around and just run into people all day. That doesn't really happen in California. We love the city and Bobby loves the city, so we're not going to go any time soon."
Being back in New York also means a more regular routine and day-to-day life. "I'm taking a break after having done jobs continuously," Byrne says. "I'm enjoying the role of being a mom, and I'm looking forward to having a nice summer."
As for how she handles that hugely important role of mom with two boys under 8, "I need structure," she says, "otherwise they'll just go stir crazy in the house. It's fun to get out, and there's always lots to do in the city with kids. Or we can just take them to the park."
At the same time, Byrne is eager for the next thing. Some might even say she was "game" for anything.
Most of all, "I'd love to get back on stage. I would love to revisit that again," Byrne says. "It's such a rigorous muscle to work, and it's also the most extraordinary experience to just exist in that moment. Every performance is different."
But she's also happy to continue to grow the Rose Byrne comedic metaverse. Now that she and Rogen have played spouses and best friends, what could be next? The possibilities are endless.
"I have such respect for comedy," Byrne says, beaming. "I think it's really hard. I think it's hard to make it look effortless. I certainly work at it." ■
DUJOUR.COM SUMMER 2023 106
"I'M ENJOYING THE ROLE OF BEING A MOM AFTER HAVING SEVERAL YEARS OF BEING BACK TO BACK."
Coat, $7,395, TOD'S, tods.com . Earrings in platinum with diamonds, price upon request, MINDI MOND, mindimondny.com
Hair: Harry Josh at Statement Artists
Makeup: Hung Vanngo at The Wall Group
Manicure: Julie Kandalec
Producer: Mariana Suplicy
Fashion Stylist Assistants: Francesca Lazaro, Kristen Setter
Hair Stylist Assistant: Dawson Hiegert
Makeup Assistant: Jayden Ho Pham Shot at the Olympia Dumbo in Brooklyn
At The Ritz-Carlton
Rancho Mirage, interior designer Pjetur Sigurdson and builder Scott Cullens have created a gleaming 6,000-square-foot home
BY NATASHA WOLFF
PHOTOGRAPHY BY DOUGLAS FRIEDMAN
DESERT GOLD
DUJOUR.COM SUMMER 2023 108
SUMMER 2023 DUJOUR.COM 109
The dining room boasts a 500-pound gold Matheny chandelier from Covet Lighting
The glass rotunda is the central connection between the great room, kitchen, butler's pantry, primary suite, office and guest wing, and a vintage 1950s Murano fountain is the star of the show
SLEEPY DESERT TOWN IN THE 1940 s
Rancho Mirage, California, became a luxurious community for famous faces like Frank Sinatra, Dean Martin, Bing Crosby, Sammy Davis Jr., Lucille Ball and Desi Arnaz. At the same time, the mid-century modern movement was gaining popularity, and architects like A. Quincy Jones, E. Stewart Williams, William F. Cody and Wallace Neff were designing homes for boldface names in the sunny enclave in the Coachella Valley within the Sonoran Desert. More recently, in the gated community of Mirada adjacent to The Ritz-Carlton Rancho Mirage resort in the foothills of the Santa Rosa Mountains, interior designer Pjetur Sigurdson of Hollywood Home in partnership with Scott Cullens of Palm Pacific Construction have created a glamorous 6,000-square-foot home.
The owners, Sigurdson and his husband, Dimitri James, founder of Skinn Cosmetics, concocted this lavish showplace, which required a gut renovation by Cullens and his team, who have built many homes in the area. The couple are no strangers to the Coachella Valley, having lived for the last decade in the nearby Indian Canyons neighborhood of Palm Springs in a decidedly different Hollywood Regency–style home. The two (and their dog and cat) love to entertain and carefully curated their new home to match their lifestyle by sourcing one-of-a-kind items from around the world as well as creating custom-made pieces. "The black, white and gold-hued home perfectly showcases what you would expect from Pjetur's bold design aesthetic and Dimitri's exuberant personality and passion for beauty," says Cullens.
Statement-making design details include black titanium counters with brushed gold casework sitting on a canvas of white marble floors where the slabs are edged in gold. Grand gilded chandeliers, a towering black fireplace, a custom green velvet headboard that spans an entire wall and lively Christian Lacroix wallpaper punctuate the spaces, which boast amazing desert floor views. LED-lighted steps make the entire space contiguous and visible from everywhere in the home. "The gold, black and white color palette might be over-the-top for most people, but as a complete picture, it is undeniably high art," says Cullens of the home's aesthetic. Accessories like Missoni throw blankets, Baccarat crystal vases and candlesticks and Gubi pendant lights add interest in the predominantly blackand-gold color palette. "Easy living while surrounding yourself with beauty is what Palm Springs style means to me, " Sigurdson has said. "A carefree ease with bold ideas that make people just want to smile." ■
A,
SUMMER 2023 DUJOUR.COM 111
THE GOLD, BLACK AND WHITE COLOR PALETTE MIGHT BE OVER-THE-TOP FOR MOST PEOPLE, BUT AS A COMPLETE PICTURE, IT IS UNDENIABLY HIGH ART .
—SCOTT CULLENS
The lavish kitchen's casework is brushed gold metal with a pair of titanium marble islands. Black titanium Dacor appliances with custom gold paneled fronts and a range by PITT Cooking Systems are some of the built-in features.
SUMMER 2023 DUJOUR.COM 113
The sunken bar matches the kitchen's gold-and-black color palette and features floor-to-ceiling windows to bring the outside in
In the primary bedroom suite, a custom green velvet headboard spans the entire wall and is positioned facing a marble fireplace. The wall above is adorned with Christian Lacroix wallpaper.
SUMMER 2023 DUJOUR.COM 115
EASY LIVING WHILE SURROUNDING YOURSELF WITH BEAUTY IS WHAT PALM SPRINGS STYLE MEANS TO ME.
—PJETUR SIGURDSON
SUMMER 2023 DUJOUR.COM 117
In the great room, a pair of white modular sofas flank a black stone fireplace. White marble floors in 4-by-4-foot slabs are edged in gold.
SECOND
Nature
COLORFUL, TEXTURED SEPARATES FOR SUMMER, FALL AND EVERY WEATHER IN BETWEEN
Photography by MONIKA LIS Styling by KALLIE BIERSACH
DUJOUR.COM SUMMER 2023 118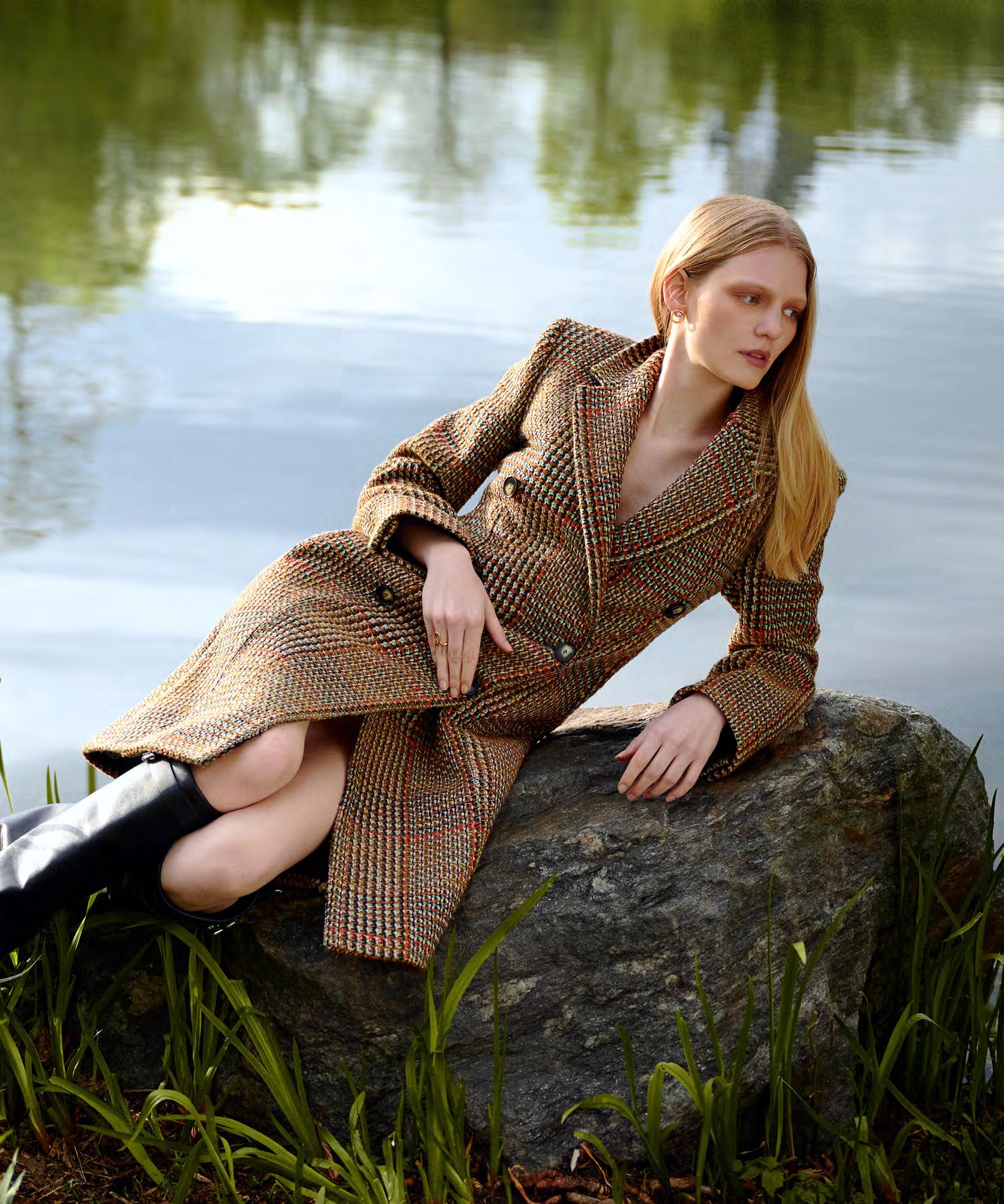 Coat, $1,670, STELLA MCCARTNEY, stellamccartney.com . Boots, $2,095, DOLCE & GABBANA , dolcegabbana.com
Earrings in 18k gold with tajikistan spinel, $4,700, RUSH JEWELRY DESIGN, rushjewelrydesign.com . Ring in 18k gold, $1,660, AKAILA REID, akailareid.com
Dress, price upon request, CHANEL , chanel.com
Coat, $4,000, dress, $7,100, bag, $3,100, PRADA , prada.com
Coat, $2,475, shorts, $1,010, SACAI, sacai.jp
Shirt, $780, skirt, $2,100, pumps, $940, belt, $2,959, tights, $290, GUCCI, gucci.com
Top, price upon request, skirt, $10,000, DIOR , dior.com
Dress, $5,200, ETRO, etro.com
Models
Hair: Michiko Boorberg
Makeup: Sandy Nicha
Retouching: Olya Yakovleva
Model: Viktoria Lulko at Identity
The second floor shoe salon with a photograph by Vera Lutter
CITIES KING OF THE HILLS
Chanel has opened a new flagship boutique on North Rodeo Drive in Beverly Hills. The four-story building, designed by the house's longtime collaborator, architect Peter Marino, spans over 30,000 square feet, making it the brand's largest boutique in the United States. The ground-up store features artwork by Heinz Mack, Mary Corse, Not Vital, Gary Simmons and Vik Muniz, as well as special commissions by Jean‐Michel Othoniel and Michal Rovner. The monochromatic décor is peppered with woven textiles, gray wave stone, black-and-gold lacquered Japanese kurodana cabinets, petrified wood tables and rock crystal chandeliers. The label's spring/summer 2023 collection, designed by creative director Virginie Viard, is the first to be displayed and features a rainbow of pastel tweeds enhanced with ribbons or ostrich feathers, short coat dresses and gold panné velvet evening dresses. While all of the house's collections are on offer, four special exclusives have been created for the occasion: a high jewelry collection, a watch, sunglasses and a nail polish collection. chanel.com
ASPEN DALLAS CHICAGO HAMPTONS NANTUCKET MIAMI HOUSTON LAS VEGAS NEW YORK CITY ORANGE COUNTY MARTHA'S VINEYARD SAN FRANCISCO LOS ANGELES SUMMER 2023 DUJOUR.COM 127
ASPEN
ASPEN & CHICAGO
EAT HERE NOW , BEST BATTER
Ivory Coast native Mawa McQueen (proprietor of Mawa's Kitchen and Mawita's), the owner and entrepreneur behind Aspen's only Black-owned restaurants and a James Beard Award semifinalist, has opened a new outpost of her popular all-day eatery The Crepe Shack . "We've been looking for a second space since before the pandemic and stumbled across the perfect location here," says McQueen. With over 40 variations of sweet and savory crepe options, the rotating menu will feature unique blends of ingredients and French-inspired flavors, including a Bougie Crepe made with Maine smoked salmon and a fried egg topped with dill cream sauce and caviar. thecrepeshack.com
CULTURE BEAT
Celebrate the 40th anniversary of Theatre Aspen this summer with productions of the Tony Awardwinning musical Beautiful: The Carole King Musical (June 22–July 8), Pulitzer and Tony Award-winning play Doubt (July 14–29) and Tony Award-winning musical Rent (Aug 4–26). If that wasn't enough, they are also staging a co-production of Terrence McNally's Master Class with the Aspen Music Festival and School (July 9 and 10).
"Our goal was to return to a threeplay season in honor of the 40th anniversary," says Theatre Aspen's producing director, Jed Bernstein. theatreaspen.org
FOR MORE ON ASPEN, VISIT DUJOUR.COM/CITIES
On view through Sept. 24 at at the Aspen Art Museum is Florian Krewer: everybody rise, the German painter's first-ever solo museum exhibition and critical survey in the United States. Composed of more than 20 paintings showcased throughout two of the museum's galleries, the show has been curated by Matthew Higgs of White Columns. "The figurative paintings in this exhibition showcase a complex picture of our contemporary lives, which, like the artist, we all have been evaluating through a new lens," says the museum's director, Nicola Lees. "Visitors here have the chance to engage with a body of work that examines our individual selves and the tensions so recently felt between our lockdown solitude and our public identities in an increasingly globalized world." aspenartmuseum.org
ART: COURTESY MUSÉE D'ART MODERNE DE LA VILLE DE PARIS. © FLORIAN KREWER
Ê
"reviving the bear" (2022)
Florian Krewer
A production of Jersey Boys at Theatre Aspen DUJOUR.COM SUMMER 2023
LAS VEGAS HOUSTON DALLAS LOS ANGELES HAMPTONS 128
The Supper Club, a members-only social club without walls, is expanding to Chicago. The city's savviest and most talented trendsetters will gather at multiple monthly events, including curated suppers at the swankiest restaurants, interactive cocktail experiences, themed soirées at stunning private residences and exclusive weekend getaways. Chicago will be The Supper Club's seventh outpost in the United States, following New York, Los Angeles, San Francisco, Austin, Miami and Denver. Founded in 2005, The Supper Club fosters community through one-of-akind experiences for its diverse membership base. Members are dynamic individuals from various backgrounds and professions, including entrepreneurs, artists, venture capitalists, media executives, musicians, philanthropists, celebrities and influencers. "I'm thrilled to bring The Supper Club to Chicago, a city known for its stunning architecture, diverse history, world-class culinary scene and incredible community." says founder Tamsin Lonsdale. "Shortly after announcing our new Chicago chapter, we received a surge of membership interest and referrals. We are excited by the demand and eager to set the table with our brand partners in this iconic city." thesupperclubinc.com
EAT HERE NOW
The Oakville Grill & Cellar from Lettuce Entertain You Restaurants has opened at the base of 167 Green Street, a newly built 640,000-square-foot office building in the Fulton Market District. The menu focuses on simply prepared dishes made with expertly sourced, seasonal ingredients, with an emphasis on live-fire cooking. The menu features grilled meats and seafood, seasonal vegetables and more. "The Oakville Grill & Cellar combines northern California's charm with Chicago's classic neighborhood dining," says chef Max Robbins. From light and crispy buttermilk fried chicken to coal-roasted salmon, the menu is easy to order from. The restaurant also boasts the largest exclusively California wine list in Chicago, with more than 750 wines hand-selected by wine director Richard Hanauer and his team of sommeliers. "With this project, we want to celebrate the diversity of Californian wine by focusing on iconic regions like Napa and Sonoma enhanced by lesser known appellations like Lodi, Ballard Canyon and Willow Creek, to name a few," says Hanauer. The space is inspired by the vineyards, tasting rooms and rustic comfort of northern California and is composed of two floors connected through a sculptural staircase. The first floor includes the main dining room and outdoor seating in The Mews for up to 250 guests, and the second floor opens up to an all-season terrace and full-service bar. theoakville.com
CHICAGO
THE OAKVILLE GRILL & CELLAR: LINDSAY EBERLY
ORANGE COUNTY PALM BEACH NEW YORK CITY MIAMI NANTUCKET MARTHA'S VINEYARD SAN FRANCISCO
A Supper Club dinner
SUMMER 2023 DUJOUR.COM 129
FROM TOP: The Oakville Grill; chef Max Robbins
Joa, a new concept from the former Nuri Grill creators in Koreatown, is serving traditional Korean food with an emphasis on meats and hot pot. Treats like galbi are served with a radish kimchi, napa cabbage and green onion, potato salad, green onion salad, pickled vegetables, beef and radish soup, chilled cucumber soup and steamed rice. The 4,000-square-foot space provides guests with a full-service dining experience with food by two Michelinstarred chefs. joakbbq.com
EAT HERE NOW
Tequila Social, Harwood Hospitality Group's 13th concept, offers guests a casual, West Texas–inspired dining experience featuring an extensive margarita and frozen drinks program and a large patio on the Katy Trail. Chef Taylor Kearney has created a menu featuring bold Tex-Mex flavors to pair with the beverages. tequilasocialdal.com
Located in the historic Continental Gin Building in Deep Ellum, Tina's Continental offers an intimate spot to sip on cocktails. Standout beverages include The Moody Bleu (blue cheese–washed vodka, dry vermouth, olive brine), The Appletini (granny smith–infused vodka, apple brandy, lemon, apple cordial, grenadine), and classics like a vesper martini, Manhattan, old fashioned and negroni. tinascontinental.com
The dining room at Joa
The bar at Tina's Continental
TEQUILA SOCIAL: KATHY
Nachos and cocktails at Tequila Social
TRAN
DALLAS
LAS VEGAS LOS ANGELES CHICAGO ASPEN HOUSTON HAMPTONS
DUJOUR.COM SUMMER 2023 130
Fig & Favor, the market concept from Harwood Hospitality Group, is now open and offering grab-and-go food options like sandwiches, salads and snacks alongside gelato and a full espresso bar. A selection of wines from all over the globe will also occupy a large section of the store. "It's more than just your typical marketplace," says Melinda Clark, the company's in-house design director.
"We've designed the space to feel intimate, fresh and cozy, as though you've left Dallas and found yourself in a corner shop on a charming street in France. You can expect to find a fix for your snacking cravings, a bottle of wine for a gift and a perfectly balanced shot of espresso." figandfavordal.com
Ramble Room offers a menu of everyday American classic dishes ranging from sandwiches and salads to steaks and chops. Menu highlights include warm ricotta dip with truffle honey, Swedish meatballs and pappardelle bolognese. Gas lanterns, black leather booths and a spiral staircase adorn the 4,500-square-foot space. rambleroomdallas.com
RETAIL REPORT . A VENETO VISION
Bottega Veneta has reopened its boutique at NorthPark Center offering men's and women's ready-to-wear, accessories, shoes and leather goods designed by creative director Matthieu Blazy. The materials and color palette are inspired by the Veneto region of Italy, including handmade Palazzo Morelli terracotta tiles finished with colored glazes, Cassina leather chairs and plush Merino wool carpeting. The deeppile, hand-tufted rugs are vegetable-dyed to match colors from the brand's permanent collection. bottegaveneta.com
Dishes at Ramble Room
Ê FOR MORE ON DALLAS, VISIT DUJOUR.COM /CITIES
FIG & FAVOR: CAI CHEN; RAMBLE ROOM: KATHY TRAN
Bag, $4,900, BOTTEGA VENETA , bottegaveneta.com
ORANGE COUNTY NEW YORK CITY
MIAMI NANTUCKET
SUMMER 2023 DUJOUR.COM 131
MARTHA'S VINEYARD SAN FRANCISCO
DUJOUR.COM SUMMER 2023 132
EAT HERE NOW BISTRO CHIC
EHP Hospitality Group has opened Enchanté, a modern French-inspired bistro, in the former home of Southampton's Red Bar. Combining the rich cinematic experiences of both Parisian brasseries and seaside dining in the South of France, the restaurant showcases a color palette of taupes, grays and pops of citrus orange, textured natural linens mixed with silk velvets and silver and brass accents. Signature items include rainbow trout amandine, escargot, salad Lyonnaise and lobster frites. enchantebistro.com
POWER PLAYER
SAIE WHAT
Saie founder Laney Crowell on the joys of life in Sag Harbor
C

A PERFECT DAY
"We love to load up the car and go to Mecox Beach early in the morning. If we get there before the crowds and leave before it gets too hot, it makes for the perfect day trip. I'll stock our cooler with sandwiches from Cavaniola's or Carissa's and beer from Kidd Squid Brewing Company."
HOME BASED
and her two daughters at their full-time home in North Haven (where they moved from Sag Harbor in 2020) to see what they have planned this summer in the Hamptons. saiehello.com"Even though we love going to nice dinners, we usually entertain at home. We'll pick up sliders, hot dogs and tons of veggies from Round Swamp Farm and serve super cold bottles of Summer in a Bottle from my friend Joey Wolffer's winery. Loaves & Fishes is excellent for picking up items for lunch or dinner at home, and sometimes we'll just get a fabulous selection of cheese from Cavaniola's and call it a day!"
VENTURING OUT
"For an outdoor dinner, the Sagaponack Farm Distillery is great when they have food trucks on the lawn. We go to Le Bilboquet or Tutto il Giorno in Sag Harbor if we want more of a scene. The best food is Léon 1909 on Shelter Island, and we go there a lot. Our favorite thing during the summer is to take a sunset cruise to Ram's Head Inn."
SHOPPING 101
"Goop in Sag Harbor is a one-stop shop. All my friends get their Saie Mascara 101 from there when they need a restock! And I just love the clothing section."
CAFFEINE FIX
"A cappuccino at Grindstone in Sag Harbor."
GIVING BACK
"I work very closely with Hamptons Community Outreach, an incredible organization run by powerhouse Marit Molin doing such important work for our community. It's hard to comprehend how many people in the Hamptons live in poverty, almost literally in the shadows of $100 million homes. I was raised to always think of others and give back to the community, and I'm doing the same with my girls. They fundraise and volunteer right along with us."
LAS VEGAS LOS ANGELES CHICAGO DALLAS ASPEN HAMPTONS & HOUSTON
FROM LEFT: Glowy Super Skin Serum Foundation, $40, Glow Sculpt, $32, SAIE saiehello.com Ê FOR MORE ON HAMPTONS, VISIT DUJOUR.COM/CITIES
Laney Crowell and family
ontent creation has always been at the forefront of Laney Crowell's professional endeavors. After cutting her teeth at brands like Lucky and Elle, Crowell earned the role of Estée Lauder's first executive director of digital communications, allowing her to create digital content, build engagement and develop the brand's first influencer marketing and guest blogger programs. With a passion for creating digital content and sparking conversation online, Crowell launched her clean beauty brand, Saie, in 2019. In the brand's first year, Saie had already gained support from celebrities like Gwyneth Paltrow and Minka Kelly. Its newest launch is Glowy Super Skin Serum Foundation. "It's 85 percent skincare serum and 15 percent weightless pigment," says Crowell. "The result is unbelievably lightweight, so it's perfect for a summer night out. And the true-to-skin finish is so luminous and glowy." Crowell adds that the lightweight beauty product will be joined by other makeup launches in the future, as requested by the Saie community. "We're going to be expanding into more makeup categories and rounding out the Saie experience so you can truly have your makeup bag be all Saie." We caught up with Crowell, her husband
HAMPTONS
RETAIL REPORT , SAFE
HARBOUR
Harbour, the luxury furniture brand that designs and manufactures outdoor and indoor furniture, has opened its first Texas showroom at the Decorative Center Houston. The Los Angeles–based company, now run by brothers Nicholas and Harrison Condos, makes furniture which is best described as modern Australian in style and defined by a sleek and contemporary coastal aesthetic that prioritizes comfort, deep seating and a low profile. The new 5,500-squarefoot showroom houses many of the brand's collections to have your home ready for summer entertaining. shopharbour.com
EAT HERE NOW SOUTH OF THE BORDER
Mandito's Tex-Mex has opened in Bellaire from the Palacios Murphy Hospitality Group. The 165-seat Tex-Mex restaurant serves elevated classics (think fajitas and cheese enchiladas) in a casual setting.
"We are thrilled to have the pleasure of introducing Mandito's Tex-Mex to Bellaire and equally delighted to be able to reach new guests in the surrounding neighborhoods and greater Houston area," says Alex Curley, the group's chief operating officer. Designed by New York–based architect Rocco DiLeo in collaboration with the in-house team, the interior restaurant space teems with bright colors, mixed patterns and a playful maximalist approach that encapsulates an old-meets-new world aesthetic. As guests enter, they are greeted and entertained by a tortilla press and oven capable of producing 900 tortillas per hour. The ceiling is covered in handpainted turquoise straw light fixtures handmade in Mexico and the booths are color-blocked. Outside, a 42-seat patio is open year round. manditostexmex.com
ORANGE COUNTY NEW YORK CITY
MIAMI NANTUCKET MARTHA'S VINEYARD SAN FRANCISCO
HOUSTON
Harbour's Houston showroom
Ê FOR MORE ON HOUSTON, VISIT DUJOUR.COM/CITIES MANDITO'S TEX-MEX: MACKENZIE SMITH KELLEY
Nicholas and Harrison Condos
SUMMER 2023 DUJOUR.COM 133
Santorini Outdoor Stone Side Table, $2,195, HARBOUR , shopharbour.com
EAT HERE NOW
TAO Group's French-Mediterranean restaurant Cathédrale Las Vegas has opened at Aria Resort & Casino. The artful cuisine inspired by the flavors of Europe will complement the dramatic scenery. Signature dishes include an omelette with Kaluga caviar, whole Dover sole with lemon caper butter and a baked Mediterranean sea bass with arugula, potatoes and lemon. Designed by architecture and design firm Rockwell Group, the 266-seat restaurant showcases velour cascading drapery, a theatrical ceiling installation and blue leather banquettes. taogroup.com
Stanton Social Prime has opened a 200-seat restaurant at Caesars Palace featuring bold colors of ruby red, sapphire
blue and gold with rich textures and patterns. Designed by renowned architecture and design firm Rockwell Group, Stanton Social Prime draws inspiration from the original restaurant on New York's Lower East Side and the Las Vegas Strip, with a modern nod to art deco style and dramatic showmanship. "We're excited to expand our partnership with Caesars and bring another culinary destination to the Las Vegas market," said Tao Group CMO Pavan Pardasani. Stanton Social Prime's steaks are a highlight of the menu, seasoned with house dry rub, rested in a bath of butter, finished with pink Himalayan salt and served with roasted black garlic. The restaurant offers a large selection of prime dry-aged steaks for the table along with decadent treats like lobster mac and cheese flambéed in cognac. taogroup.com
Known for its whimsical donuts, Boutique Donut & Pastry Henderson by storm with the opening of its highly anticipated second location in the commu nity of Inspirada. Like its first location, the new one will feature classic gold and teal wallpaper with vintage-inspired decor and an outdoor terrace.
Gäbi's executive chef, Greg Kim, is baking up his classic donuts alongside milk cream and mochi donuts and panko-encrusted donut sandwiches. gabiboutique.com
James Beard Award–winning chef Martin Yan has opened M.Y. Asia at the newly rebranded Horseshoe Las Vegas, the chef's first Las Vegas restaurant. Diners will enjoy Asian flavors including specialties from China, Japan, Vietnam and Thailand. Peking duck, hand-pulled noodles, dim sum and fresh live seafood anchor the seasonal menu. Guests will be transported into the kitchen with a hand-pulled noodle bar and wok kitchen that allows a full look into the team at work. myasialv.com
LOS ANGELES ASPEN LAS VEGAS CHICAGO DALLAS HOUSTON HAMPTONS
Ê FOR MORE ON LAS VEGAS, VISIT DUJOUR.COM /CITIES CATHÉDRALE LAS VEGAS: ANTHONY MAIR; M.Y. ASIA: BRONSON LOFTIN
Shrimp fried rice at M.Y. Asia
The Quaternary at Cathédrale
DUJOUR.COM SUMMER 2023 134
The dining room at Stanton Social Prime
The Sundry features a collection of regional and international cuisines all under one roof by TableOne Hospitality. The 20,000-square-foot culinary destination offers two full-service restaurants (B.S. Taqueria from chef Ray Garcia and Mizunara from Japanese chef Shotaro "Sho" Kamio). The Sundry will house 12 concepts in all, plus indoor and outdoor bars including BarZotto and Dhaba Ji. thesundrylv.com
Lago by Julian Serrano, overlooking the Bellagio's famous fountains, celebrates Italian cuisine with homemade pastas, slow-aged steaks and fresh seafood. Fan favorites include lasagna, osso buco, carpaccios and salads. bellagio.mgmresorts.com
A new outpost of beloved steakhouse restaurant Ocean Prime is opening this summer on the Strip. The 14,500-square-foot location boasts a 2,500-square-foot rooftop terrace, two bars and three private dining rooms. The flavorful menu of seafood, steaks, pastas, decadent desserts—and everything in between— is enjoyed in the blue-and-earth-hued dining areas. "We have been searching for a Las Vegas location for quite some time, and once we set sights on this space with its desirable locale and views of the action on the Strip, we were confident we had found the perfect spot," says Cameron Mitchell, CEO of Cameron Mitchell Restaurants. ocean-prime.com
BEAUTY BEAT . TREAT YOURSELF
The 27,000-square-foot, two-story Waldorf Astoria Las Vegas Spa recently introduced three new luxurious treatments that aim to balance the body, mind and spirit. The Good Luck Green Mud Wrap and Focus Massage features a gentle exfoliation using a marine sponge to stimulate the epidermis, a silky marine wrap and a nourishing body cream. The Couples Spa Pedicure is enjoyed in comfortable zero-gravity chairs and includes a nourishing leg and foot mask and massage. In
addition to new seasonal treatments, the spa offers an array of wellness therapy packages such as the State of Equilibrium, designed to detoxify and remineralize the body while strengthening the immune system and reigniting energy levels, and the Hammam and Massage Body Renewal duo. hilton.com
RETAIL REPORT . IT BAG ALERT
Alexander McQueen's new Seal bag silhouette is an elevated logo-signed satchel with a chain strap. Unlike the sculptural silhouettes most often associated with the house, the Seal bag has a soft, quilted design in padded leather finished with a cut-out polished metal Seal. Available in black, ivory, bright green, fuchsia and lime green, the bag is designed to be worn over the shoulder and is available in the brand's boutiques at The Shops at Crystals and the Wynn this summer. alexandermcqueen.com
ORANGE COUNTY NEW YORK CITY MIAMI NANTUCKET MARTHA'S VINEYARD SAN FRANCISCO
Bag, $4,200, ALEXANDER MCQUEEN, alexandermcqueen.com
THE SUNDRY LAS VEGAS: ERIN NG
Pastas and cocktails at The Sundry
The bar and lounge at Ocean Prime
SUMMER 2023 DUJOUR.COM 135
Bruschetta at Lago by Julian Serrano
DUJOUR.COM SUMMER 2023 136
ASPEN CHICAGO DALLAS HOUSTON HAMPTONS LOS ANGELES LAS VEGAS
ROOM REQUEST , GEORGIAN
GLAMOUR
BLVD Hospitality Hospitality, in partnership with ESI Ventures, has reopened The Georgian perched above the Santa Monica waterfront, which first opened in 1933. The 84 guest rooms and 28 suites as well as the public spaces boast custom art deco furniture, ornate lighting and Italian marble. "I had passed by The Georgian many times before stepping foot inside the architecturally stunning property for the first time 13 years ago," says Jonathan Blanchard, BLVD's founder. "I could see The Georgian had such a striking presence and charm—she just needed to be brought back to her full potential." thegeorgian.com
FOR MORE ON LOS ANGELES, VISIT DUJOUR.COM/CITIES
BEAUTY BEAT . GET GLOWING
Hotel Bel-Air is debuting a new luxurious facial by Swiss skincare brand Valmont . This exclusive treatment instantly reveals a refined, hydrated and smooth dermis for visibly brighter and firmer looking skin. Valmont's new Luminosity skincare collection will be used in the facial, including two exfoliations with LumiMask, a peeling mask packed with glycolic acid and papaya extract, and LumiPeel, a powerful resurfacing peeling lotion. Four masks, including LumiMask, Deto2x Pack and Eye
Regenerating Mask, are utilized as well as lots of massaging to help lift and revive the skin. dorchestercollection.com
The spa at the Hotel Bel-Air
FROM LEFT: The Restaurant at the Georgian; the hotel's exterior website.com
ORANGE COUNTY NEW YORK CITY MIAMI NANTUCKET MARTHA'S VINEYARD SAN FRANCISCO
Ê
SUMMER 2023 DUJOUR.COM 137
DetO2x Eye cream, $200, VALMONT, lamaisonvalmont.com
RETAIL REPORT , THE ITALIAN JOB
New York City restaurant and bar Dante is opening at The Maybourne Beverly Hills
The new space will encompass the hotel's rooftop restaurant and pool area and will offer its signature aperitivo-style cocktails paired with an Italian and Mediterraneaninspired food menu centered around a wood-fired oven, showcasing fresh ingredients sourced from small, local producers. "We have always been inspired by Maybourne Hotel Group's sense of hospitality, and when the opportunity arose for Dante to open at its Beverly Hills hotel, it felt like kismet," says Dante principal Linden Pride. "The Los Angeles market has intrigued us for some time, and we couldn't be happier to immerse ourselves in the community and grow the Dante brand in an authentic, organic way." maybournebeverlyhills.com
EAT HERE NOW
Tacos at Atla
Ê
The Autumn cocktail at Dante LOS ANGELES LAS VEGAS DANTE: GIADA PAOLONI; GUCCI: PABLO ENRIQUEZ
ASPEN CHICAGO DALLAS HOUSTON HAMPTONS
FOR MORE ON LOS ANGELES, VISIT DUJOUR.COM/CITIES
New York City Mexican favorite Atla, from chef Enrique Olvera's Casamata hospitality group, is opening in Venice. The laid-back restaurant will span over 7,200 square feet and feature 140 seats split evenly between indoors and the verdant outdoor patio. It will offer an informal take on Mexican cuisine, with a focus on organic, sustainable and seasonal ingredients. Open for lunch and dinner, the menu will reflect favorites from its sister restaurant in New York City, including its much-loved quesadillas, tacos and chicken soup, with additional dishes inspired by California, such as ceviches and aguachiles made with the freshest local seafood. The Atla identity embodies several core values, with living, harvesting, cooking and the pleasures of the table being chief among them. eatatla.com
Gucci has unveiled its first Gucci Salon on Melrose Place, an intimate environment created in collaboration with award-winning set and production designer Gideon Ponte. The residential style of the building contrasts with the brand's high jewelry and watches, accessories, custom collections and décor. Design elements like crystal chandeliers, mirrored columns and window niches, draped curtains and jewel-colored detailing in fabrics and lacquer finishes adorn the dramatic space. gucci.com
DUJOUR.COM SUMMER 2023 138
LOS ANGELES
STATE OF PLAY
Beauty entrepreneur and full-time West Tisbury resident Emily Parr talks about the current state of beauty and life on Martha's Vineyard, where she and her husband are building a home in Chilmark
Skincare entrepreneur Emily Parr, who, with her partner Majeed Hemmat, launched HoliFrog two years ago, is back with Current State, a collection of nutritiously balanced and clinically responsive products created to make taking care of your skin as intuitive as eating a well-balanced diet. For summer, the brand is launching the Be the Bright Side bundle, which includes three of the brand's best selling formulas to exfoliate, brighten and nourish the skin (Salicylic + Green Tea Exfoliating Cleanser, Vitamin C + Super Greens Brightening Serum and Bamboo + Amino Mega Moisture Cream). Also this season, HoliFrog is launching a sunscreen, Solar Mineral Daily Sunscreen SPF 30. currentstateofbeauty.com
What's special about the Vineyard?
The Vineyard has always been the place I feel most at home, at peace and in my happiest state. I look for any and every excuse to head here four, eight or even 12 weeks at a clip. I truly feel like the best version of myself here.
What's special about the Vineyard?
Every town feels like a different country. It's pretty wild! Spending time outside on the Vineyard shows you the diversity of the island, with its topography created during the last Ice Age—giant boulders, cliffs, marshland, woodland and beach. From hiking in Menemsha Hills to meandering around Polly Hill Arboretum to watching the sun go down at Squibnocket Beach, there is no shortage of natural beauty.
Where are the best beaches on the island?
In my opinion, Chilmark and Aquinnah have the best town beaches (Lucy Vincent and Philbin Beach, respectively). My favorite public beaches are Long Point in West Tisbury, Wasque on Chappaquiddick and Moshup in Aquinnah. Moshup Beach is a destination, but it's the only clay cliff beach in the country.
What local farms do you visit?
Mermaid Farm for cheeses, Grey Barn for bread, Ghost Island Farm and Beetlebung Farm for their mesclun greens and Morning Glory for their baked goods (especially the lemon poppy bun and zucchini bread).
What's a typical day like for you on island?
On a non-work day, I start my day with an 8-to-10-mile run (beginning on a bike path across the street from my house and ending on a dirt road in the Long Point Wildlife Refuge). From there, my family will frantically pack lunches for the beach and pile into cars headed to Lambert's Cove Beach. After a few hours of laughing and swimming, we will go to Ice House Pond for a quick dip in the deep glacial freshwater pond. I will then do a quick Tracy Anderson workout in the basement to stretch my body out before dinner. When our family is all together, we don't end up eating dinner until 8:30 pm. After dinner and Morning Glory blueberry pie for dessert, we indulge my mom in a game of Salad Bowl, which is a more nuanced version of charades— she is obsessed with it.
How do you like to dine on the island?
Lucky Hank's is incredible quality food without a scene. Beach Plum Inn is my personal favorite: Sitting outside on the rolling hills overlooking Menemsha Harbor feels like a dream. When my husband craves being in the thick of it with a crowd, we go to The Port Hunter, and for chill carryout or eating on their front porch in the rocking chairs, we love Chilmark General Store. Their kale salad and meatballs are my go-tos, although most people head there for their pizza! Mad Martha's finally has vegan ice cream, so I will pop in there for a scoop if I haven't picked up artisanal chocolate from Salt Rock or a pie from Pie Chick's or Morning Glory Farm.
Emily Parr in Martha's Vineyard
ORANGE COUNTY NEW YORK CITY MIAMI NANTUCKET SAN FRANCISCO MARTHA'S VINEYARD
FROM TOP: Salicylic & Green Tea Exfoliating Cleanser, $17; Vitamin C & Super Greens Brightening Serum, $20; Bamboo & Amino Mega Moisture Cream, $18, CURRENT STATE , currentstateofbeauty.com Fashion item, DESIGNER , website.com
POWER PLAYER
MARTHA'S VINEYARD SUMMER 2023 DUJOUR.COM 139
EAT HERE NOW
The third restaurant and first international outpost from Mexico City–based award-winning hospitality company Grupo Zeru, Zeru Miami, is a contemporary restaurant serving coastal Mediterranean Basque cuisine in Brickell. The refined space is accented by the lively open kitchen and a forthcoming spacious outdoor terrace. "Expert hot coal grilling, the beautiful and simple combination of wood, smoke and flame present since the beginning of gastronomy, is what gives meaning to our cuisine," says Zeru partner and chef Israel Aretxiga. "We apply the traditional techniques of the Basque asador to the finest ingredients to create a unique gastronomical experience of authentic flavors." Highlights from the menu include a selection of whole grilled fish, paella-style rice dishes and manchego cheese fondant with macadamia ice cream. zerumiami.com
HOUSTON HAMPTONS DALLAS CHICAGO ASPEN LAS
VEGAS LOS ANGELES
FROM TOP:
DUJOUR.COM SUMMER 2023 140
The dining room at Zeru Miami, chef Israel Aretxiga preparing Alaskan king crab legs; cured anchovies with tapenade
Sadelle's, the iconic brunch destination, has officially arrived at the new Kith flagship in the Miami Design District alongside luxury fashion brands like Dolce & Gabbana, Chanel, Dior and Hermès. With popular locations across the globe, the day-to-night restaurant boasts bagel towers, triple-decker sandwiches, chopped salads, egg dishes, pancakes and sliced-to-order smoked fish. The latest opening from Major Food Group boasts interior design by renowned designer and frequent brand collaborator Ken Fulk—think whitewashed ash walls, checkerboard floors, a ming green counter and fluted Carrara marble header. "Our mission now is to create the sophisticated and ridiculously delicious all-day anchor that one of Miami's most elegant neighborhoods deserves—and to show everyone a very good time, from morning through night," says MFG co-founder Jeff Zalaznick. An exclusive sandwich menu (available only at the bar counter) features The Spicy Hash, Leo and a BLT. sadelles.com
James Beard Award–winning restaurateurs Keith McNally and Stephen Starr have brought New York City icon Pastis to Wynwood. The relaxed approach to Parisian design and menu of French classics like snapper provençal, escargot, steak frites and chicken paillard mimic the original location. "Since first watching Miami Vice in the 1980s, I've been desperate to have a vice in Miami," says McNally. "Finally, opening Pastis in Miami, I have one." Design details include a curved zinc bar, white subway
tiles, signature red banquettes, gold-framed, hand-painted mirrors and a stunning enclosed pergola that is wrapped in black locust tree vines. "For the last few years, I've had my eye on Wynwood," says Starr. "I've witnessed the vibrant and artistic neighborhood transform into a booming cultural hub with an incredible dining scene. I've watched the culinary scene explode in this electric city, and I'm thrilled to be a part of its growth." pastismiami.com
Motek , the family-owned Eastern Mediterranean restaurant, is opening its third location in Coral Gables. The restaurant's new 7,600-square-foot outpost features a modern design to make you feel as if you're dining somewhere between Jaffa and Tel Aviv. The Israeli Mediterranean dishes on offer include shakshuka, a wide selection of fresh hummus and Jerusalem grilled cheese. motekcafe.com
Ê FOR MORE MIAMI, VISIT DUJOUR.COM /CITIES ORANGE
COUNTY NEW YORK CITY NANTUCKET MARTHA'S VINEYARD SAN FRANCISCO
FROM TOP: The grilled cheese at Sadelle's; the restaurant's dining room and bar
The bar at Motek
The outdoor patio at Pastis
SUMMER 2023 DUJOUR.COM 141
Ralph Lauren has opened a luxury concept in the Design District featuring a curated assortment of men's Purple Label and women's collection apparel and accessories alongside one-of-a-kind handbags and accessories exclusive to the store. Taking inspiration from contemporary yachts and waterfront residences, the 4,000-square-foot store features a sleek, crisp, modern design with warm teak plank and white tile flooring, blond mahogany millwork and stainless steel and black ebonized details. The brand's home collection furniture is also on display. ralphlauren.com
RETAIL REPORT
Krigler, the German haute parfumerie, has opened an outpost at The Ritz-Carlton South Beach. Established in 1904, the luxury fragrance brand was beloved by glamorous celebrities like Grace Kelly. "We are honored to welcome the world-renowned Krigler brand to The Ritz-Carlton South Beach," says the hotel's general manager, Jacqueline Volkart. "Joining only six other hotels in the United States with Krigler boutiques, we look forward to further personalizing our guests' experiences through this thoughtful collaboration with a historic and long-beloved luxury perfumery." ritzcarlton.com
The Ralph Lauren boutique in the Design District
Ê FOR MORE ON MIAMI, VISIT DUJOUR.COM /CITIES
DALLAS CHICAGO ASPEN LAS
LOS ANGELES
Bag, $1,800, RALPH LAUREN, ralphlauren.com
HOUSTON HAMPTONS
VEGAS
MIAMI
DUJOUR.COM SUMMER 2023 142
NAP DRESS SUMMER
A NEW BEGINNING
A Nantucket mainstay since the 1920s, the White Elephant resort has debuted a multimillion-dollar restoration and renovation of its 54 harborfront rooms and 11 garden cottages. Elizabeth Lowrey, principal at Elkus Manfredi Architects, has conceived of a bright, airy, residential-inspired refresh inspired by the island's light, natural landscapes, colors and textures to breathe new life into the accommodations. A nautical blue-and-white color palette is used throughout the interiors alongside elephant design details like door knockers, door and drawer pulls and pillows. Guestrooms are individually designed and awash in a coastal color palette with rattan textiles, white oak desks, scalloped lampshades and headboards and grass cloth wall coverings that evoke the island's dune grasses. The 11 cottages are also individually decorated and are set in a newly landscaped verdant garden area complete with pathways that crisscross the central lawn, harborside lawn and cottage courtyard past the balconies and private decks. The property has partnered with furniture maker Arhaus on an exterior refresh, with custom outdoor lounge furniture across the property's outdoor spaces. Resin wicker chaises and teak lounge chairs showcasing custom blue upholstered cushions were made exclusively for the property. whiteelephantnantucket.com
Fashion and lifestyle brand Hill House Home is celebrating its first anniversary in downtown Nantucket with exclusive pieces, including a crewneck sweatshirt and baseball hat. The Main Street store, which is decorated with the brand's Trellis print, gingham patterns and blue color palette, will also offer the brand's bestselling dresses, separates and shoes. "One of the reasons I love IRL shopping is because I get customer feedback in real time, and I can't wait to hear what our customers think," says founder Nell Diamond. hillhousehome.com
, website.com
ORANGE COUNTY NEW YORK CITY SAN FRANCISCO
The Cosima Nap Dress, $175, HILL HOUSE HOME , hillhousehome.com Fashion item, DESIGNER
FROM LEFT: A renovated guest room at The White Elephant; the hotel's lawn
NANTUCKET RETAIL REPORT ,
MARTHA'S VINEYARD MIAMI & NANTUCKET
RETAIL REPORT
SUMMER 2023 DUJOUR.COM 143
EAT HERE NOW
Chicago's Moody Tongue Brewing Company has opened Moody Tongue Sushi in the West Village. Founded in 2014 by cousins Jared Rouben and Jeremy Cohn, the brand focuses on creating beers with an eye toward pairings with food. Executive sushi chef Hiromi Iwakiri has created a selection of nigiri which guests may enjoy à la carte or in a progression similar to that of a tasting menu alongside 16 draft beers and bottled beers from Moody Tongue, including the Pressed Asian Pear Saison, which is served in a flute and highlights notes reminiscent of vintage Champagne. Beer and sushi have delicate profiles, and the subtlety of flavors and aromatics within a variety of beer styles allows for a wide range of pairing possibilities. moodytongue.com
Christophe Bellanca, an alum of L'Atelier de Joël Robuchon and Le Cirque, has opened his first solo restaurant, Essential by Christophe, in a townhouse on the Upper West Side. Here, Bellanca strips away the flourishes of his fine dining heritage to offer a simpler but still elegant experience that embraces à la carte dining and a more relaxed atmosphere in a serene space where you can hear your dinner mates. essentialbychristophe.com
Alf Bakery, the debut bakery from pastry chef Amadou Ly of Arcade Bakery, has opened at Chelsea Market offering freshly baked breads, pastries and sandwiches. The bakery specializes in items made using the process of lamination (dough that has been made with many layers of flour and butter, creating rich flavor and delicate, light and flaky textures), including baguettes, brioches, croissants and chocolate babka. alfbakery.com
Eli's Table restaurant and wine bar has reopened on the Upper East Side as a new destination for wine lovers with a cellar of more than 60,000 bottles. Owner Eli Zabar is a passionate collector of Old World wines, especially Burgundy, Champagne and Piedmont, and he pairs these varietals with seasonal menu items such as soft-shell crabs, fluke crudo, housemade tagliatelle with peekytoe crab, a Berkshire pork chop and a signature lemon meringue cake. elizabar.com
Sean Feeney, the co-owner of Brooklyn Italian restaurants Misi and Lilia with chef Missy Robbins, has teamed up with chef Will Unseld to open Fini Pizza, a Williamsburg pizzeria. Offerings include
pepperoni, a white pie and a Sicilian with tomatoes and parmesan–both available by the slice or pie. finipizza.com
Global hospitality empire Major Food Group (founded by Jeff Zalaznick, Mario Carbone and Rich Torrisi) has opened its latest restaurant, Torrisi Bar & Restaurant , in SoHo, the neighborhood where the restaurant group first debuted in 2009.
Garrett Singer designed the Italian restaurant to honor the industrial features of the landmarked 19th-century building, like its vaulted ceilings, red-brick walls, cast-iron columns and round-arched windows, while painting the cast-iron columns emerald green and installing Victorian-inspired wainscoting throughout the space. "In the years leading up to this moment, I had a feeling that Torrisi Bar & Restaurant belonged near Mulberry St., surrounded by the stories and traditions that inspire me and this concept," says Torrisi. "Now, I'm absolutely convinced that
Ê FOR MORE ON NEW YORK CITY, VISIT DUJOUR.COM /CITIES
HOUSTON HAMPTONS DALLAS CHICAGO ASPEN LAS VEGAS LOS ANGELES
Sushi and beer at Moody Tongue Sushi
The dining room at Essential by Christophe
The dining room at Eli's Table
DUJOUR.COM SUMMER 2023 144
ESSENTIAL BY CHRISTOPHE: LIZ CLAYMAN; BAD ROMAN: CHRISTIAN HARDER
it could only exist in this space, on this corner, and I look forward to cooking here for many years to come. This is home." torrisinyc.com
Bad Roman, part of the Quality Branded group (Don Angie, Zou Zou's, Quality Bistro), has opened in Columbus Circle. The playful Italian restaurant features a vibrant design by GRT Architects with orange-hued banquettes, glass light fixtures, unique tilework, lush greenery and floor-to-ceiling windows with Central Park views. Unique takes on Italian classics include roasted garlic babka, chicken scarpariello rigatoni, scallops piccata and tiramisu ice cream cake for dessert. badromannyc.com
From the James Beard-nominated team behind the Michelin-starred The Musket Room comes Raf's, a European-style restaurant and bakery in Nolita featuring a hearth-driven menu of classic Italian dishes such as wood-kissed escargot and dry-aged côte de boeuf. Owned by
designed by Post Company and Shadow Architects, the space features a bar area, dining room and open kitchen showcasing contemporary mosaic floors, pleated lamps, sculptural vintage iron chandeliers and plaster ceilings with molded florets and hand-painted murals of a sky. rafsnewyork.com
Paris institution Caviar Kaspia has opened at The Mark hotel on the corner of 77th Street and Madison Avenue on the Upper East Side. The restaurant, bar and boutique, designed by Jacques Grange, serves the brand's signature twice-baked
potato topped with caviar, smoked salmon with blinis and king crab tagliolini. The restaurant and boutique will be the first permanent New York location of the beloved Paris institution. "Opening Caviar Kaspia inside the iconic Upper East Side hotel is a milestone for our Parisian institution," Caviar Kaspia CEO Ramon Mac-Crohon says. "It was a natural evolution for us to open at The Mark hotel, with whom we share the same values, philosophy and clientele. It's a match made in luxury heaven." The brand's signature blue tablecloths mingle with emerald green mohair banquettes, wood-paneled walls and a black marble bar. Natasha Lyonne, Lauren Santo Domingo, Lily Allen and Justin Theroux have already visited. caviarkaspiany.com
Foul Witch, from the Roberta's team of Carlo Mirarchi and Brandon Hoy, is a new 50-seat wine bar and restaurant in the East Village. Chef Mirarchi's small, seasonal menu of appetizers, pastas, entrées and desserts pairs well with the selection of wines by the glass that changes daily, spanning many varietals and featuring lots of natural small producers. The cozy space boasts marble, stone and Murano glass details on a palette of rich tonal colors like burgundy, cream and emerald green. foulwitchnyc.com
The famed baked potatoes at Caviar Kaspia at the Mark
Mushrooms in brodo at Foul Witch
MIAMI NANTUCKET MARTHA'S VINEYARD SAN FRANCISCO NEW YORK CITY ORANGE COUNTY
Escargots at Raf's
RAF'S: GENTL & HYERS; FOUL WITCH: ERIK KANTAR; CAVIAR KASPIA: BRETT WOOD SUMMER 2023 DUJOUR.COM 145
The dining room at Bad Roman
Revered New York City–based colorist Jenna Perry has moved her eponymous East Village salon to a new SoHo space. Jenna Perry Hair, the go-to spot for clients like Emily Ratajkowski, Bella Hadid, Chloë Sevigny and Jennifer Lawrence, boasts a stellar team of colorists and stylists including Jessica Gillin, who joined from Serge Normant and creates chic, choppy bobs for Tory Burch and Sevigny and extensions for Hadid. Perry collaborated with Swike Design's Sarah Weichel and Ashley Avignone
BEAUTY BEAT
on the 2,300-square-foot flagship, which features a copper, auburn, brunette and deep blonde color palette, mirror panels with brass and polished wood accents and mid-century furniture by Tobia Scarpa and Gio Ponti.
"The new Jenna Perry Hair Studio exudes the spirit of modern glam encompassed in a feminized update of the classic barber shop," says Perry. "Like your friend's apartment, you don't want to leave—but when you do, you feel like the best version of yourself." jennaperryhair.com
HOUSTON HAMPTONS DALLAS
CHICAGO ASPEN LAS VEGAS LOS ANGELES
FROM TOP: Styling stations at Jenna Perry Hair; the salon's reception area
DUJOUR.COM SUMMER 2023 146
Tracie Martyn has just relocated its skin clinic to a new location in the Flatiron District. Led by co-founder and CEO Marius Morariu and known for its sought-after trademarked Red Carpet Facial beloved by celebrities like Rihanna, Karlie Kloss, Julia Roberts and Irina Shayk, the brand offers signature facial and body treatments that firm, sculpt and resurface. Its cutting-edge technology includes a red light bed, microcurrent machines, noninvasive radiofrequency, diamond microdermabrasion and oxygen peptide mist. The brand's skincare range, combining active botanicals and nutrition-inspired cosmeceuticals like vitamins and enzymes, are also for sale. traciemartyn.com
NEW YORK CITY ORANGE COUNTY
Beloved skin and haircare brand Augustinus Bader has opened The Skin Lab at The Webster boutique in SoHo (its first standalone skin clinic in the U.S. and second-ever location) to offer clients skin analysis and facial and body treatments. Powered by TFC8, a proprietary cocktail of vitamins and amino acids, the brand's skin and haircare products are adored by the likes of Gwyneth Paltrow, Victoria Beckham, Dakota Johnson and Margot Robbie. augustinusbader.com
Joanna Czech has finally opened her own freestanding skincare studio in SoHo in a loft building on Howard Street. Designed by Studio Oro, the space provides clients the ability to enjoy customized face and body services all under one roof. Czech employs her 35 years of experience to bring her clients' skin back to life by combining traditional practices like facial massage with LED and microcurrent technology and skincare products, including her eponymous line, Joanna Czech Skincare. The flagship studio is offering customized facials, new body treatments, a new Kobido Japanese facial massage, LED bed sessions and a new massage series which consists of 12 appointments that transform the shape of the face. The Polish-born aesthetician with a client roster of famous faces that includes Jennifer Aniston, Kim Kardashian
and Christy Turlington Burns has a cult following and an ever-expanding waitlist to snag an appointment. "I have an amazing passion for my work and love what I do," Czech says. "I have been in the United States for 35 years, and when I first arrived, the industry was very much makeup-focused. You covered up bad skin with makeup. Now, it is focused on healthy skin and creating a great base for makeup, which I am very happy about." Czech says her philosophy is based on creating healthy, glowing skin from the inside out. "There are still many products and techniques that I have been using since I was introduced to them 35 years ago because they work." joannaczech.com
FROM LEFT: A treatment room at The Skin Lab; The Eye Patches, $125 (for six), AUGUSTINUS BADER , augustinusbader.com
MIAMI NANTUCKET MARTHA'S VINEYARD SAN FRANCISCO
Tracie Martyn products at the new skin clinic
Ê FOR MORE ON NEW YORK CITY, VISIT DUJOUR.COM /CITIES
Joanna Czech's new skincare studio
SUMMER 2023 DUJOUR.COM 147
BACK ON BOND
Jac's on Bond is the latest opening from Authentic Hospitality, the team behind Pebble Bar and Ray's. Housed in the former Smile location in NoHo, the cocktail lounge showcases a menu of small bites like hot cheese dip with potato chips, shrimp and avocado salad and the fan-favorite creamsicle pie. Designed by design studio Gachot, the space showcases wood floors, creamy white lime-wash painted walls and charcoal-painted wainscot. Design elements include bronze mirrors, brass details, honed marble and plush velvet banquettes. jacsonbond.com
FOR MORE ON NEW YORK CITY, VISIT DUJOUR.COM/CITIES
TERRIFIC TOWER
As the Borgata Hotel Casino & Spa prepares to celebrate its 20th anniversary, the Atlantic City resort has unveiled a $55 million redesign and rebranding of The Water Club to the MGM Tower More than 750 completely reimagined guestrooms and suites are light and airy with a nautical palette of neutral and blue tones accented with deep wood finishes.
Joining the resort's opulent collection of existing suites, the newly created Vista Suites boast an expansive living space, private bedroom, two bathrooms and a spacious dining area ideal for entertaining.
"Introducing the MGM Tower connects Borgata with the unparalleled entertainment and resort experiences MGM Resorts is recognized for worldwide,"
says MGM Resorts International COO Corey Sanders. "We are incredibly proud of Borgata and its industry-leading team of employees, and we believe this significant reinvestment will drive visitation to Atlantic City well into the future." Amenities include retail boutiques, restaurants and two indoor and two outdoor heated pools. theborgata.com
DALLAS
HOUSTON HAMPTONS
CHICAGO ASPEN LAS VEGAS LOS ANGELES NEW YORK CITY
FARTHER AFIELD
RAISE A GLASS ,
Ê
DUJOUR.COM SUMMER 2023 148
FLOWER POWER
Accessories brand Jimmy Choo has unveiled an exclusive collection with Neiman Marcus now available at their Fashion Island boutique in Newport Beach. Inspired by the vibrant beauty of spring florals, the label's signature shoe and handbag styles are transformed into an accessories garden decorated with a striking custom floral print. The collection includes five shoe and five handbag silhouettes such as the Gaia 140, Bon Bon, Bon Bon Bucket and Bonny in satin, raffia and canvas. jimmychoo.com
Gloss Moderne is an effective clean beauty brand founded by Kuen Rameson in Orange County. Its body, skin, fragrance and haircare collections are vegan and phthalate, paraben and sulfate-free, with packaging that is sustainable and environmentally conscious (many of the products are also refillable). The beloved beauty brand has garnered such a loyal fan base that Montage Hotels & Resorts stocks its products as in-room amenities. glossmoderne.com
RETAIL REPORT
MIAMI NANTUCKET MARTHA'S VINEYARD SAN FRANCISCO
BEAUTY BEAT CLEAN & CLEAR Ê FOR MORE ON ORANGE COUNTY, VISIT DUJOUR.COM /CITIES
The Gloss Moderne showroom
Room spray, from $58, GLOSS MODERNE glossmoderne.com
ORANGE COUNTY
NEW YORK CITY & ORANGE COUNTY
Bag, $1,350, JIMMY CHOO, jimmychoo.com
SUMMER 2023 DUJOUR.COM 149
Sandal, $895, JIMMY CHOO, jimmychoo.com
ROOM REQUES T
EASTERN INFLUENCE
Set in the heart of Japantown, zen-like Kimpton Hotel Enso lures guests with 131 guestrooms appointed by Los Angeles firm Beleco Design, the masterminds behind The Gray Hotel in Chicago and Mar Monte Hotel in Santa Barbara. All are appointed with modern-meets-Eastern touches, including shibori accent pillows and artwork. Hotel offerings include a nightly complimentary wine hour; a vending machine stocked with Japanese soft drinks; a fitness center and in-room yoga mats; and an outdoor
courtyard with a firepit and lawn games. "It is paramount that we connect with the cultural significance of Japantown, as there are only three Japantowns left in the United States, with San Francisco's being the oldest," says General Manager Marlon Smith. "The hotel strives to give visitors a flavor of Japanese culture while supporting the vibrant community. When visitors come to Japantown, they come to experience the culture and food of Japan, without needing a passport." ensohotelsf.com
BY JENNIE NUNN
The lobby at Kimpton Hotel Enso
HOUSTON HAMPTONS DALLAS CHICAGO ASPEN LAS VEGAS LOS ANGELES
KIMPTON HOTEL ENSO: JAMES BAIGRIE
DUJOUR.COM SUMMER 2023 150
EAT HERE NOW
Located along the waterfront in the Embarcadero, the newly reimagined La Mar Bar, adjacent to Peruvian restaurant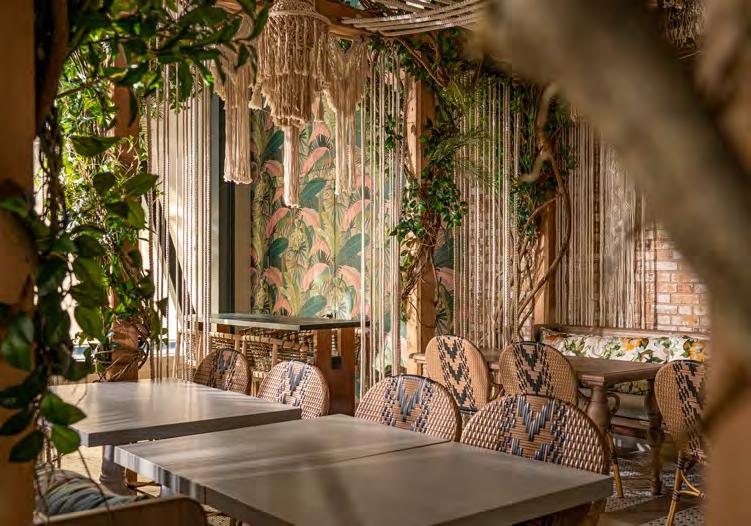 La Mar Cocina Peruana, is the latest venture from chef/owner Gaston Acurio.
Interior designer David Magid of Los Angeles–based architecture firm Magid Studio fashioned the space with a green tile ceiling, globe pendant lamps and a giant, handwoven hanging sculpture commissioned from Peruvian artist David Goicochea. "We wanted to reinvent the space into a destination offering a unique menu of beautifully presented, piscocentric cocktails and refreshing, sharable Peruvian-inspired bar snacks," says Greg Spire, the restaurant's general manager.
"We wanted to celebrate the many aspects of Peruvian culture with our cocktail menu." lamarbar.com
Peruvian bar snacks at La Mar Bar
Realizing there was nothing like it in San Francisco's culinary space, chef and owner Srijith "Sri" Gopinathan (of Ettan Palo Alto fame) decided to open Copra, inspired by his childhood. "Copra pays homage to the coastal cuisines of India's southern states, mainly Kerala, where I was born, and Tamil Nadu, which is where I spent my formative years," says Gopinathan of the eatery in the Fillmore District. "We looked to Sri Lanka for influence as well. What we really are aiming to do, though, is to honor the women in particular from our families who raised us, who nurtured us. You can see some of their recipes reflected on the menu, as we are telling their stories through our food at Copra, and sharing credit with them." Menu standouts range from the crab curry with roasted coconut, coriander, tamarind and red onion served with appam (a thin pancake made from fermented rice batter) to the Chutney Palette, which Gopinathan explains captures the depth of the cuisine through four small stories. "From charred wild gooseberries melded with garlic, shallots, tamarind and curry leaves to fresh ghost peppers made more robust with dried chilies and roasted lentils, each one offers big flavors and a balance of sweet, sour and spicy elements." coprarestaurant.com
The dining room at Copra ORANGE COUNTY NEW YORK CITY MIAMI NANTUCKET MARTHA'S VINEYARD SAN FRANCISCO
LA MAR BAR: MARC FIORITO Ê FOR
SAN FRANCISCO, VISIT DUJOUR.COM /CITIES
MORE ON
SUMMER 2023 DUJOUR.COM 151
God's Own coconut dessert
BY JENNIE NUNN
WINE COUNTRY NEWS
House Rules
To fulfill their longtime passion for entertaining and hosting, Leslie and Rich Frank, founders of Frank Family Vineyards, have opened The Miller House on a bucolic site where they once exchanged wedding vows amid a grove of cypress trees. The new venue offers wine pairings alongside cuisine prepared by chef Christina Machamer. Architect Howard J. Backen designed the 2,300-square-foot modern farmhouse-style hospitality center with an expansive ceiling clad in redwood and a seating area anchored by a cozy fireplace and floor-to-ceiling sliding glass doors. "The new space allows our hospitality team to offer an extraordinary experience where guests can expand their knowledge of wine and food while enjoying vineyard and mountain views from the valley floor," explains Leslie Frank. "I always loved the spot where our Miller House currently stands. My vision was to integrate the natural surroundings of this special location with the design itself, and I think Backen and his team exceeded that request." frankfamilyvineyards.com
The Miller House at Frank Family Winery
HOUSTON HAMPTONS
DALLAS CHICAGO ASPEN LAS VEGAS LOS ANGELES
THE MILLER HOUSE AT FRANK FAMILY WINERY: TUBAY YABUT DUJOUR.COM SUMMER 2023 152
HOME GROWN
The Donum Estate, a beloved 300-acre winery and sculpture garden in Sonoma, has just debuted its Donum Home Collection consisting of goods like olive oil made from cold-pressed organic olives grown on-property, hand-spun wool-and-cashmere blankets by local artisans and handmade soaps using estate-sourced honey and dried lavender and calendula from the cutting garden. "We're excited to enter this phase in our journey introducing products naturally derived from estate-sourced products and ingredients," says the brand's CEO, Angelica de Vere Mabray. thedonumestate.com
FARTHER AFIELD . HONOR ROLL
Originally built in 1929 and operated as Hotel President until the late 1960s (the original sign still remains outside), the painstakingly restored Graduate Palo Alto has opened in downtown Palo Alto. Located five minutes from Stanford University, the 100-room, Spanish colonial–style hotel was restored based on an original 1958 photograph of the lobby with wood-beamed ceilings, tile floors and a handwoven tapestry. Guestrooms are appointed with upholstered settees, hand-painted wallpaper depicting redwood flowers, custom brass-and-wood beds with redwood detailing and Malin+Goetz apothecary products. "From the historical significance of the hotel as a community landmark to the design that weaves decades of stories into layered, thought-provoking décor, Graduate Palo Alto is a love letter to Stanford and the greater Bay Area," says Kevin Osterhaus, president of Graduate Hotels. "We worked incredibly hard to restore the architectural and design elements fundamental to the property while creating a refreshed design that encourages curiosity from even the most well-versed alums and locals." The property also features a rooftop bar, President's Terrace, with an outdoor fireplace and sweeping city views. graduatehotels.com
ROOM REQUEST VICTORIAN CHARM
In Healdsburg, The Ruse Hotel showcases 11 Victorian-meetsmidcentury modern guest rooms with four-poster beds and fireplaces and a long list of amenities including a pool, two bocce courts, six pickleball courts and an 18-hole Jack Nicklaus–designed putting green. "Healdsburg has always been a charming town, but with the addition of The Ruse, the town has become an even more enchanting place to visit for the most discerning of wine country tourists," says managing partner Patrick Wilhelm. theruse.com
FROM LEFT: The Graduate Palo Alto; the hotel's lobby
FROM TOP: The Ruse's indoor-outdoor poolside pavilion; the hotel's exterior
ORANGE COUNTY NEW YORK CITY MIAMI NANTUCKET
Ê
FRANCISCO, VISIT DUJOUR.COM /CITIES DONUM HOME COLLECTION: ALEXANDER RUBIN PHOTOGRAPHY; GRADUATE PALO ALTO: DAVID MITCHELL PHOTOGRAPHY SUMMER 2023 DUJOUR.COM 153
MARTHA'S VINEYARD SAN FRANCISCO
FOR MORE ON SAN
BINNSHOT
Kris Jenner at a Safely event in Bel-Air
Khloé Kardashian at a Safely event in Bel-Air
Tessa Thompson at a Giorgio Armani event in Beverly Hills
John Krasinski in Dolce & Gabbana at a screening in Las Vegas
Lily Aldridge at a World of Ralph Lauren event in Miami
Alicia Vikander at the Louis Vuitton
fashion
show in Paris
Ava DuVernay in Chanel at the Chanel and Charles Finch pre-Oscar awards dinner at the Beverly Hills Hotel
Laetitia Casta at the Dior pre-fall show in Mumbai
Jessie Buckley at the Dior pre-fall show in Mumbai
Natalie Portman in Miu Miu in L.A.
Melanie Griffith at the launch of Good Time Wine at the Gucci Osteria in Beverly Hills
DUJOUR.COM SUMMER 2023 154
Maisie Williams at the Dior pre-fall show in Mumbai
Lily-Rose Depp in Chanel at the Cannes film festival
Diane Kruger in Miu Miu at a Miu Miu dinner in Paris
Amber Valletta at the Mikimoto 130th anniversary party in NYC
Kevin Bacon and Kyra Sedgwick at the Chanel and Charles Finch pre-Oscar awards dinner at the Beverly Hills Hotel
Ziwe in Miu Miu at a Miu Miu dinner in Paris
Rosie HuntingtonWhiteley in Dolce & Gabbana with Jason Statham at a premiere in Rome
Ariana DeBose in Chanel at the Chanel and Charles Finch pre-Oscar awards
Sigourney Weaver in Chanel at the Chanel and Charles Finch pre-Oscar awards dinner at the Beverly Hills Hotel
Cara Delevingne at the Dior pre-fall show in Mumbai
SUMMER 2023 DUJOUR.COM 155
Camille Cottin at the Dior pre-fall show in Mumbai Emma Corin in Miu Miu at a Miu Miu dinner in Paris
BINNSHOT
FASHION & FILM
Chanel took over the Paramount Studios lot in Hollywood to stage its 2023/2024 cruise collection
Marion Cotillard
Elle Fanning
Awkwafina
Kristen Stewart
Snoop Dogg and family
Rashida Jones
Halsey
Camila Morrone
Finneas
Claudia Sulewski
Andra Day
Rose Byrne
DUJOUR.COM SUMMER 2023 156
Issa Rae
SEOUL SISTERS
For its 2024 cruise collection presentation, Gucci traveled to South Korea
GUTTER CREDIT HERE TK
Lil Nas X
Chloë Sevigny
Lucy Boynton
Nile Rodgers
Tracee
Ellis Ross
Margot Robbie
Sofia Coppola
Leslie Mann
Iris Apatow
Riley Keough
Dakota Johnson
Saoirse Ronan
Mark Ronson
Liu Wen
Elizabeth Olsen
SUMMER 2023 DUJOUR.COM 157
BINNSHOT
Simone Ashley at the Dior pre-fall show in Mumbai
Anna Kendrick in Dolce & Gabbana at a screening in Las Vegas
Natalia Dyer in Dior at the Brooklyn Artists Ball, sponsored by Dior
Andrea Riseborough in Giorgio Armani Privé at an Academy Awards event in L.A.
Isabelle Huppert in Balenciaga at the Cannes film festival
Molly Sims and Rachel Zoe at the launch of GOOPGLOW Vita-C Brightening Eye Cream in L.A.
Zoe Saldaña at the Chanel fashion show in Paris
Charlotte Casiraghi at the Chanel fashion show in Paris
Andrew Garfield at the Chanel and Charles Finch pre-Oscar awards dinner at the Beverly Hills Hotel
Joan Smalls at a World of
Dianna Agron at the Chanel fashion show in Paris
DUJOUR.COM SUMMER 2023 158
Phoebe Waller-Bridge in Dolce & Gabbana at the Cannes film festival
Camila, Levi and Vida McConaughey at the Stella McCartney fashion show in Paris
Zaya Wade in Miu Miu at a Miu Miu dinner in Paris
Pauline Chalamet in Miu Miu at the Miu Miu fashion show in Paris
Behati Prinsloo in Dolce & Gabbana at an Academy Awards event in L.A.
Venus Williams in Miu Miu at a Miu Miu dinner in Paris
Avril Lavigne at the Stella McCartney fashion show
Leonardo DiCaprio in Dior at the Cannes film festival
Jennifer Lawrence in Dior at the Cannes film festival
Freida Pinto at the Dior pre-fall show in Mumbai
Ciara at the Roger Vivier presentation in Paris
Kylie Jenner at the Mugler H&M event in L.A.
SUMMER 2023 DUJOUR.COM 159
Scarlett Johansson in Prada at the Cannes film festival
CUFF It
A storied piece of jewelry seeks a new owner
BY EDWARD ESPITIA
Few names in Hollywood can match the fashion cachet of Marlene Dietrich. The Blue Angel is known not only for her impeccable acting chops, but her refined and daring style choices that made her an enduring fashion icon. Her whimsical taste in jewels is what drew Anne Eisenhower to acquire Dietrich's most famous bauble, the Jarretière bracelet, at an auction of the actress' estate in 1992. The Van Cleef & Arpels bracelet co-starred alongside Dietrich in the 1950 Hitchcock murder mystery Stage Fright. She wore the impressive piece to the 1951 Academy Awards and was photographed with it many times.
It was created when Erich Maria Remarque, the author of All Quiet on the Western Front and Dietrich's lover, suggested that she take several of her jewelry pieces and have them remade into something magnificent. The result was the impressive Jarretière—a cuff-style bracelet comprising baguette-cut diamonds surrounded by a wide disc of vibrant cushion-cut rubies trimmed with a ring of delicate diamonds. The underside is set with countless pavé diamonds so that the bracelet can sparkle from every angle. It's no wonder it was one of Dietrich's beloved pieces. The actress held on to the bracelet until her death, even after financial setbacks forced her to let go of most of her jewel collection.
Eisenhower added her name to the Jarretière's impressive provenance when she purchased the piece anonymously in 1992. A scion of one of America's preeminent families, she was widely
recognized for her flawless and timeless taste as an interior designer and collector. The unique bracelet's sophisticated whimsy was a perfect match for Eisenhower's keen eye for exceptional design. "This jewel transcends the jewelry world. It is impressive and striking, whether you have a love for jewelry, an appreciation for art and craftsmanship or even architectural design. This bracelet is one of one. There is nothing quite like it. As jewelry continues to evolve and change, the Jarretière remains uniquely contemporary and awe-inspiring, even 85 years later," says Jacqueline DiSante of Christie's, which will be offering the bracelet as the star lot of the auction The Magnificent Jewels of Anne Eisenhower on June 7.
A RTIFACT / SUMMER 2023
DUJOUR.COM 160 SUMMER 2023
DRAMATICALLY BETTER.

HAPPY HEARTS CHOPARD BOUTIQUES NEW YORK 730 Fifth Avenue – MIAMI Bal Harbour Shops – COSTA MESA South Coast Plaza 1-800-CHOPARD www.chopard.com