DIVI ALL-INCLUSIVE
ALL-INCLUSIVE
Let your worries melt away and enjoy a stress-free vacation with our all-inclusive, one-price stays on Aruba, Bonaire, St. Croix, and St. Maarten. Eat, drink, and be merry with unlimited food and drinks at on-site restaurants and bars, exhilarating non-motorized water sports, and fun activities the whole family will love.
ALL-INCLUSIVE AT A GLANCE
hotel rooms suites restaurants bars pools water sports tennis/pickleball golf course spa on-site diving fitness center shops wi-fi casino activities concierge services
DIVI DUTCH VILLAGE
DIVI VILLAGE GOLF
& beach resort - aruba
DIVI
FLAMINGO
beach resort & casino - bonaire
DIVI CARINA BAY & OCEANS AT DIVI CARINA BAY
DIVI LITTLE BAY & OCEANS AT
X X X X X X X * X
X
X X
beach resort - aruba
*
*
X X X X X X X X X X * X X
X X X X X + X X X X X X X
X X** X X X X X X X X X X
all-inclusive, adult-only beach resort & casino - st. croix
X X X X X X X X X X X X X
DIVI LITTLE BAY beach resort - st. maarten
*
*
X - Amenity available on-site.
- Amenity available nearby. ** - Suites not available at Oceans. + Masks & Snorkels
*
Leave your apron at home and let us do the cooking! Our all-inclusive plans offer an endless supply of mouthwatering meals and refreshing drinks prepared fresh by our talented chefs and bartenders. Savor an authentic taste of the Caribbean at our all-inclusive resorts. Bon appétit!
ALL-INCLUSIVE DINING
The fun is endless with our all-inclusive plan. Serve up a competitive game of tennis, scale a beachfront rock wall, participate in weekly activities, play a round of golf, or find adventure at our water sports centers. You'll never get bored!
*Available amenities vary by resort.
ALL-INCLUSIVE ACTIVITIES
Take your trip to the next level with a memorable add-on experience. Indulge in a soothing spa treatment, learn how to scuba dive, take a golf lesson with our pros, or try your luck at our on-site casinos. Our concierge team is happy to assist you with bookings and reservations.
*Available add-ons vary by resort.
ADD-ON EXPERIENCES
FAMILY-FRIENDLY RESORTS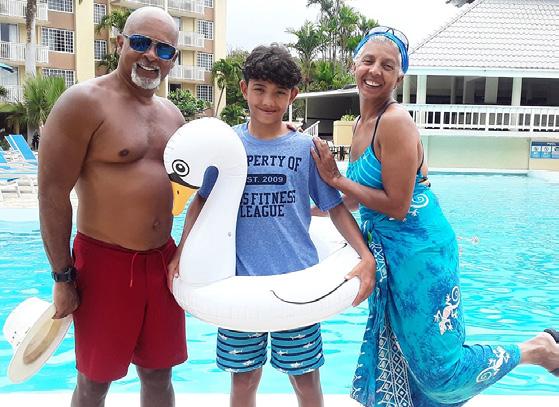 ROOMS & SUITES
Pictured: Divi Little Bay Beach Resort, St. Maarten
ALL-INCLUSIVE
ALL-INCLUSIVE
Pictured: Divi Dutch Village Beach Resort, Aruba
ROOMS & SUITES