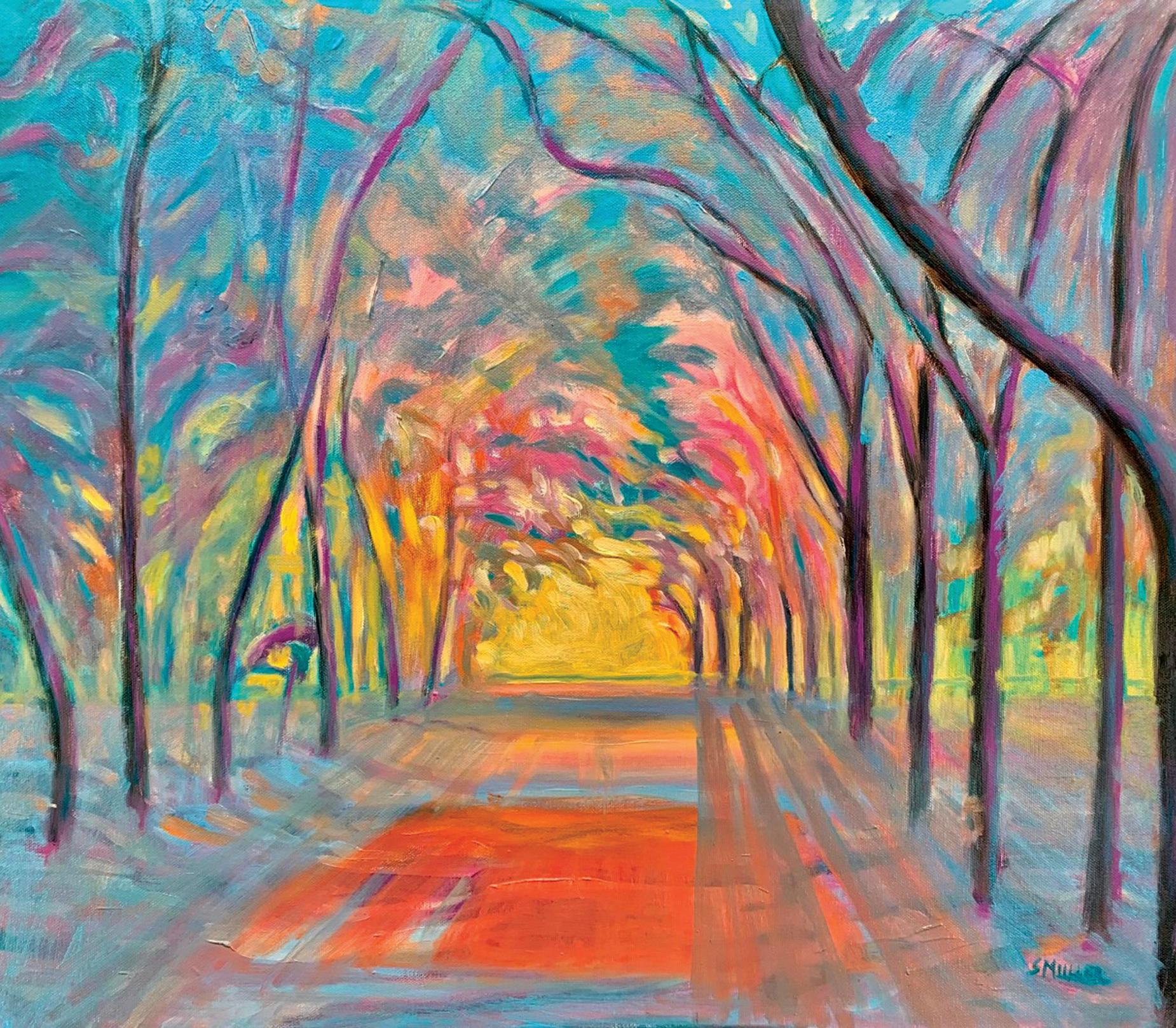 A Complimentary Arts, Entertainment and Buy Local Guide serving Orange, Sullivan, & Pike Counties CANVAS The Delaware & Hudson art • cinema • dance • festivals • holistic living • music • opera • poetry • theatre January 2023
The Delaware & Hudson
by Barry Plaxen
Welcome back from the Pandemic: Music in Central Valley.
Vocabulary Lesson: Manga: a term used in Japan to refer to both comics and cartooning.
Intervention: an interaction with a previously existing artwork, audience, venue/space or situation. It has the auspice of conceptual art and is commonly a form of performance art.
Highlights of the Month:
Highlands Arts Alliance's first annual Yearly Contributors Photography
Letters
The December issue was amazing. How do you and Barry do that!?
Thanks for the lovely "In Memoriam" of Sr. Sylvia which was so warm and humanizing and even my long-winded tribute to her!
The mass for her was beautiful.
Gayle Clark Fedigan
Thank you for Canvas...your interest, your support, and your encouragement.
Janice Nimetz, Music in Central Valley
I appreciate the write up you did for the "Book Talk: American Shtetl". It is a great advertisement! Thank you!
Irene Dunn, Chester Library
Thanks so much for the great writeup in the December issue!
Have a wonderful Holiday Season.
Jimmy Sturr
From
Exhibition
Free classical music concerts in Central Valley and Montgomery.
Kudos to: Rosner Soap of Sugar Loaf, for creating a soap to benefit the Orange County Land Trust's efforts to purchase Sugar Loaf Mountain for the public.
In this issue:
If you glance at the centerspread calendar, there is an obvious dearth of live performing arts events this month to ring in the New Year. But schools and libraries do have a large number of events and we are happy to have stories about
Business Directory
Herbal Alchemy of Soap & Incense Craft Two Crow Cottage Burlingham, NY 12722-0210 www.etsy.com/shop/happyherbssoap
HURLEYVILLE PERFORMING
ARTS CENTRE & GALLERY 222 Movies Exhibitions Performances (845) 985-4722 hurleyvilleartscentr.org gallery222.org
GLORIA BONELLI & ASSOCIATES
Talent Management & Arts Administration glo@gloriabonelli.com
TOBIN CREATIVE Corporate Graphic Design Michael Tobin tobincreative.net