1www.dartfordbusinessdirectory.co.uk SEPTEMBERISSUE2022195FREE INSIDE THE MAGAZINE THE HISTORY OF DARTFORD'S COUNTY LUNATIC ASYLUM - PAGE 5 HOSPICE EXPANSION PLANS - PAGE 27 TIPS FOR REDUCING STRESS - PAGE 35 Exploring Outdoors –Whatever The Weather Page 17
2 www.dartfordliving.com  Not-for-profit  Family-run  Since 2002 www.anchorfostercare.co.uk 0800 328 Foster3119to change a future info@anchorfostercare.co.uk Becoming a foster parent is an incredibly rewarding opportunity to make a positive impact in a child's life that will last a lifetime. Begin your fostering journey today:
3www.dartfordbusinessdirectory.co.uk CONTENTS www.dartfordbusinessdirectory.co.ukwww.dartfordlivinglive.co.ukwww.dartfordliving.comONLINE Dear Dartford Living Readers, Welcome to the September magazine - we hope you like it! We continue to live in challenging times, but as usual the magazine is jam-packed with lots of local information and local businesses. Please support as many as you can - use them or lose them! Like never before, your community needs you. In case you weren't aware, we run Dartford Living alongside volunteer members of the local community for the local community. It's the only independently run magazine serving the local area with information, fun, good news and positive local Pleasestories!get in touch if you would like to write an article for the magazine. If writing is not for you, then perhaps you could volunteer to deliver 100 or so magazines to your neighbours. You will guarantee your copy of the magazine and get a little exercise as well! If you email editor@dartfordliving.com we will add you to our e-newsletter mailing list and you will join over 30,000+ local people who read the magazine each month. Take care, EditorVijay - Dartford Living (and the rest of the fantastic Dartford Living volunteer team) Cover Photo: New book about Dartford's Lunatic Asylums published Join our growing community Volunteer- Do you have spare Bluwatertime? awarded Green Flag High Fliers and Bonfires TravelKatieBKidsNews- with Harden Holidays Home Start NW Kent Exciting Hospice Extension Plans Walking With The Darts Yamato Damashii Tips for reducing Stress Interview With Dr Richard Shepherd You shall go to the ball Sports News/Dartford Painted Rocks UK'sSepsisonly outdoor skydiving machine OrchardCarlaunchesNewsTheatre in September Debbie's Delicious Recipe Where to go Locally Local Clubs and Associations Advertisers Index Useful Numbers DARTFORD LIVING MAGAZINE PRINTED BY: 585651504846444340393836353328272420171412985
4 www.dartfordliving.com
5www.dartfordbusinessdirectory.co.uk
"A History of London County Lunatic Asylums & Mental Hospitals" by Ed Brandon features a full chapter on Bexley Asylum, along with ten others from London and the surrounding area. The book is available via all good booksellers, published by Pen & Sword Books.
NEW BOOK PUBLISHED ABOUT DARTFORD'S COUNTY LUNATIC ASYLUMS
Bexley was the 7th London County Asylum and was built on land around Bexleyheath formerly known as Baldwyn's Park. The land had been owned by American inventor Hiram Maxim(1840-1916), who achieved the first aeroplaneflight there (albeit still partly attached to theground) a full six years before the Wright Brothers' "true" flight. Originally known as "Heath Asylum", the London authorities decided on a change to "Bexley" in 1905. Bexley's council feared a lunatic asylum named after their town would be a disaster for house prices, with their plea to Parliament to have it called "Dartford Heath Asylum" instead being ignored. Bexley was an immense building that eventually housed 2,544 patients. In its earlier years, it practiced some of the horrendous "treatments" doled out to unfortunate asylum patients, including lobotomies and aversion therapy. However, over time it gained one of the better reputations among such institutions and established a healthy relationship with Bexley and Dartford's population, many of whom volunteered at the asylum or attended sporting, entertainment, and social events within the huge building and its grounds. Bexley was completely demolished (bar thechapel) by 2001, with Bexley Park housing estate built in its place. Stone House closed in 2006 and has been sympathetically converted into luxury apartments. Its water tower still serves as a local landmark and can still be seen clearly when traveling south across Dartford Bridge.
The "County Asylum" system developed from 1808 and saw a network of immense institutions built across England and Wales. Often accommodating well over 2,000 patients each, they functioned much like a self-contained town, including their own chapels, recreation halls and theatres, hairdressers, farms, art studios, bakeries, fire stations, and so on; almost everything a patient could physically need was provided within their walls. How well the asylums actually met their patients' psychiatric needs is a more controversial topic. By 1845, every county and borough was expected to build at least one asylum to accommodatetheir "pauper lunatics" (a formal term at thattime) who could not afford private treatment, and over 150,000 people were housed in such a way by the 1950s. While Dartford did not requireits own (the two built for Kent were located at Barming Heath and Chartham, respectively), the Dartford area did play host to two of TheLondon's.first to appear was Stone House, which opened in 1866 in a small farming hamlet on the outskirts of Dartford, and was built to serve the City of London Corporation. The handsome building was considered truly cutting-edge when it opened, and no expense was spared to accommodate even its poorest residents, with a beautiful chapel and ornate dining room among additions to its lavish interior. At its peak, it housed 610 patients. However, by the time it opened, there were few paupers still resident in the tiny geographical area the asylum served, and so the Corporation was able to boardin lunatics from Dartford and other areas at a higher rate, turning out to be another lucrative investment for them.
LOCAL AUTHORITIES KEEPING BUSINESS LOCAL Proudly working in partnership with: We Design. We Print. We Deliver. • NCR Sets • Printed Envelopes • Calendars • Prospectuses•Signage • PVC Banners • Brochures • Promotional Items • Folders • Access Cards • Leaflets • ID Cards • Business Cards • Mail Merges • Event Programmes 01322 288627 l darenthprint.co.uk Orchard, within 5 working days of the competition being drawn. 5. Employees and the competition is stated above. 6. We will only use your email address to contact you if www.dartfordflorist.co.uk82StAlbansRoad,Dartford,Da11tyinfo@dartfordflorist.co.uk01322224013 Formally known as St Albans Flowers. Same Quality customer service and flowers. Nothings changed just the name All of our designs are available for you to view in the comfort of your own home at www.dartfordflorist.co.uk Order online, by phone on 01322 224013 or call in and see us to discuss your flower options, we will be happy to help you. Same day contactless deliveries are available (If ordered by 12 noon MondayFriday, before 11am Saturdays) Thank you for your continued support ovenclean.com is brand new again! Get Your Oven's Sparkle Back l Ovens l Filters l Hobs l Grills l BBQs l Ranges l Extractors l Microwaves l AGAs Call Byron or go online for your FREE quote Before After 07306 559775
27-29th October 2022 Box Office: 0343 310 0033 www.orchardtheatre.co.uk
8 www.dartfordliving.com
Supported by the National Lottery Community Fund, Growing Community is a project that places food at the very heart of everything we do. In this way, we will have a positive impact on many vital areas in society; health and wellbeing, economic and environmental development, education, culture, and creativity.
JOIN OUR GROWING COMMUNITY
For more than decade Healthy Living Centre Dartford has helped nurture healthier, happier people and communities, by helping to grow confidence and skills in a safe and open environment. This project aims to develop fresh opportunities for healthy physical activity, learning and skills that can open the door to volunteering and employment opportunities and build a strong food network across the Atborough.our"Making Memories" events in Temple Hill, the team have been offering local people the chance to engage with nature and growing at our seed sowing and plant swapping
At Healthy Living Centre Dartford, we are proud to be working with valuable partners across the borough to bring our vision for a 'Growing Community' to life; to develop an active and thriving food network across Dartford. We are working together to turn unused land across Dartford into communal and educational food growing spaces that are in harmony with nature. The aim of our project is in the name – for our community to work together to grow food, and for our food growing project to develop community connections.
9www.dartfordbusinessdirectory.co.uk
GROWING COMMUNITY NETWORK: We want passionate people to help create productive growing spaces in Dartford. No matter how much time you can share, or how much gardening knowledge you have, if you care about food, nature, and people we would love to hear from you – everyone has something they can offer! would like to thank the members of our Growing Community Network who have been pivotal in getting our project off to the best Dartford Science and Technology College, Our Lady's Catholic Primary School, The Galaxy Trust, Planet Dartford, Eco Gremlins, Friends of the Earth, Big Barn CIC, Maypole Allotments and The Leigh VOLUNTEERAcademy.WITH HEALTHY LIVING CENTRE
| Facebook:
start:
We
DoDARTFORD:youhave skills and talents to share, like helping others and enjoy meeting new people? We have various volunteering opportunities available to support Healthy Living Centre Dartford's community projects. We need enthusiastic, sociable volunteers for administration and reception roles, event support, gardening, and community cafes as well as lead volunteers for our IT, ESOL and cookery classes. If you would like to get in touch to volunteer your time, or to find out more about our Growing Community project or any of our other opportunities, we would love to hear from you: 311265 healthylivingcentredartford
10 www.dartfordliving.com stall. During National Allotments Week (8th – 14th August 2022) young people took the opportunity to plant tomato, beetroot, chard, parsley and salad green seeds in plant pots or recycled plastic bottles to take home and nurture in their gardens or on their windowsills. We hope this introduction to planting and growing-your-own food will inspire them to continue to explore and experiment with foods they can nurture, harvest, and eat at home.
info@hlcdartford.org.uk | 01322
|
11www.dartfordbusinessdirectory.co.uk Expert football coaching for all children aged 5–11 Our specialist coaches cater for all abilities and provide the children with the opportunity to get active, learn new skills, fulfil their potential and enjoy the game! MAIDSTONE | BIGGIN HILL | GRAVESEND | DARTFORD fcacademyltd.com TODAY!SIGNUP
Commenting on the news that Bluewater Shopping Centre has met the Green Flag Award standard, Keep Britain Tidy's Accreditation Manager Paul Todd said: "I would like to congratulate everyone involved in making Bluewater worthy of a Green Flag Award.
"Bluewater is a vital green space for the community in Greenhithe. This award is testament to all the hard work of staff who do so much to ensure that it maintains the high standards demanded by the Green Flag TheAward."Green Flag Award scheme, managed by environmental charity Keep Britain Tidy under licence from the Department for Levelling Up, Housing and Communities, recognises and rewards well-managed parks and green spaces, setting the benchmark standard for the management of green spaces across the United Kingdom and around the world. PARK AND GREEN SPACE.
BLUEWATER AWARDED GREEN FLAG FOR ITS
After two years that have seen our parks and green spaces play a vital role for people through lockdowns as a place to relax, exercise and meet friends and family safely, the news that Bluewater Shopping Centre has achieved the Green Flag Award is testament to the hard work and dedication of the team that make the green space a great space that everyone can Jamesenjoy.
12 www.dartfordliving.com
Waugh, Centre Director at Bluewater, said "We are delighted to receive our Green Flag Award here at Bluewater. Our 50 acres of stunning parkland are maintained by a fantastic team, and we really take pride in maintaining our local environment. The Awards set the benchmark standard for the management of green spaces in the UK, so this is a tremendous accolade to receive."
Landsec, Incentive FM and landscaping group Gavin Jones are celebrating after receiving a Green Flag Award for Bluewater Shopping Centre, one of 2208 UK winners. The award is the international quality mark for parks and green spaces.
www.dartfordbusinessdirectory.co.uk
HIGH
FLIERS AND BONFIRES
WALK THROUGH HISTORY IN BALDWYNS PARK, MAYPOLE AND LEYTON CROSS chalk and gravel mining. Bexley Park is a quiet housing estate these days but the skies above certainly saw some action in the 1890s! Sir Hiram Maxim moved into Baldwyns Manor in 1889 and set about inventing a series of flying machines, which he tested in the grounds. Although regarded as a local eccentric he was certainly well-connected – the author H.G. Wells and even the Prince of Wales turned up to watch his Baldwynsdisplays!Manor and its parkland was eventually sold to London County Council and 1898 saw the construction of Bexley Hospital. The neighbouring Maypole housing estate was then developed to accommodate workers at the new asylum. Local By Clair Humphries
14 www.dartfordliving.com
The border of Bexley and Dartford might seem unremarkable but its paths have been walked by great inventors, wealthy merchants and even rock stars over the years. Little remains of the great estates of Baldwyns Park, Maypole and Leyton Cross nowadays but why not have a wander and follow some famous – and infamous – footsteps from the past? This area has seen jubilant processions and even flying machines overhead (!) so come on – let's start with the origins of those big old great estates… The Regency Baldwyns Manor existed on the site of the old Bexley Hospital and was owned by royal physician Sir Edward Hulse until 1759. Hulse and his wife were buried in a Wilmington churchyard before the estate was passed down to his son. In around 1810 it was sold to the Minets, a distinguished local family who were descended from French Huguenots. Turf Wars! The Minets and Tredegars were two families of note in 19th century Dartford. Records show that they clashed over the condition of Dartford Heath, which was owned by the Tredegars. The First Baron Tredegar was accused by the Minets of destroying the Heath as a result of extensive
15
Did You Know? Harold Winter and Hans Wilsdorf co-founded the UK branch of Rolex, situated in the Maypole Estate. Leyton Cross, like the nearby Heath, has long been excavated for chalk, gravel and flint. Tredegar Road is a legacy of its past as is The Horse and Groom pub, which was built in the early 20th century. Originally named as five roads crossed through it, routes still lead out towards Birchwood / Stanhill, Wilmington and Joydens Wood – areas which each have an intriguing history of their own. Maybe we can discover those next time, on another walk through Dartford's colourful history… Clair Humphries is a freelance writer and Content Partner for Ordnance Survey.
Website: www.clairhumphries.com Twitter: Instagram:@clairhumphriesclair_humphries
www.dartfordbusinessdirectory.co.uk
researcher Kim Button has written a comprehensive account of Maypole history on their website www.maypolehistory.site123.me which chronicles everyday life in the area (a fascinating read for local history fans). They found that, before the influx of hospital staff, only four notable houses existed 'within 400 yards – Baldwyns Manor, Heathwood Lodge, Maypole House and Broomhills.' Maypole School was opened in 1912 as the population grew and Kim's website paints a vivid picture of 20th century family life. Annual sports days were held for Maypole residents, plus fancy dress processions and maypole (!) dancing all featuring in the local calendar. Bonfire celebrations on Dartford Heath were another ritual, continuing until the end of the 1960s. Maypole House itself originated from the late 18th century but was sadly demolished in the 1980s. Its most notable residents were the Winter family, who lived there for over fifty years.
Exploring Outdoors – Whatever The Weather. By KatieB Kids
Weds 26th Oct 7pm at KatieB in Stone – Find out more at Constructionwww.katiebkids.co.ukandbreakingground are planned to begin in October 2022, with some staff and support functions relocating off-site. Outpatient services for patients and families will continue from an external venue, while ellenor's inpatient ward will remain operational on-site throughout the build.
Getting out and about locally 'whatever the weather' has real benefits for children of all ages.
www.dartfordbusinessdirectory.co.uk
Louise adds:
With summer behind us you might be thinking about wrapping up and staying inside. Research shows that young children today are spending far less time enjoying the outdoors than their parents did at the same age, with the National Trust putting it at less than 4 hours per week. Local Nursery and School of Early Childhood, KatieB Kids in Stone, Dartford is bucking the trend, with up to 15 hours a week of 'outdoor adventure' time for children aged from 3 months up to 5 years old.
FREE PARENT WORKSHOP – 'Chatty Children –Supporting Early Communication' KatieB Kids is offering a great workshop for parents on early communication, speech development and language skills in young children, along with the role of Makaton signing to help prevent unwanted behaviour.
"Getting young children out and about whatever the weather is really valuable and in autumn and winter its about making sure toddlers are wearing the right clothing to be able to really enjoy time outside in poor weather whilst having fun. This builds resilience, but more importantly, it teaches children to not just spend their lives merely tolerating the 'bad' days in favour of a handful of 'good' days and that life in all weathers is enjoyable."
Educational expert Louise Buckley of KatieB says the emphasis they place on outdoor learning and play means that, alongside supporting their emotional and academic development, it helps children feel really rooted in the local community.
17
As well as helping children exercise and stay healthy, enjoying the outside in rain means children can play at being engineers, metorologists, artists, biologists, and musicians, developing important skills for later life at school. Being outside locally offers a natural opportunity for navigating uneven surfaces, hills and ditches which all support children's risk taking and balance and helps teach them how to keep themselves safe. And of course it's great for sleep too!
18 www.dartfordliving.com CRAYFORD DA1 4LB 01322 525090 SIDCUP DA14 6NF 020 8309 6016 PETTS WOOD BR5 1DQ 01689 830964 SEVENOAKS TN13 2UT 01732 742000 BEDS | MATTRESSES | BEDROOM FURNITURE | www.the-bedpost.co.uk AUTUMN EVENT NOW ON www.the-bedpost.co.uk Head instore or online to browse our Autumn Event! REIGATE RH2 OAJ 01737 948345 FREE DELIVERY All beds, mattresses & furniture DISPOSAL SERVICE Old bed/mattress removal WAS HALF£639.99£1299.99PRICEWITHTHISADVERT Base has 50 fabric options, all sizes and all storage options available, plus 11 headboard designs 'Cashmere' Pocket Sprung and Memory Foam 2 Drawer Divan Set 4ft 6in Double complete with headboard EXTRAOURAUTUMNSAVERSPRICES WITH THIS ADVERT 20% OFF READER OFFER
19www.dartfordbusinessdirectory.co.uk Get your FREE instant online valuation now! ARE OFTHINKINGYOUSELLING? Instantly find out how much your home is worth! Wisdom-Estates.co.uk • New Roofs • Roof Repairs • Flat Roofs • Ridge Tiles • Felt & Fibreglass Flat Roofing • UPVC Fascias & Soffits • Guttering • Cleaning & Repairs of Gutters & Valleys • Dry Ridge / Verge Systems • Chimney Work • 24hr Emergency Call-Out • 14 Day Cooling Off Period CALL NOW FOR FREE ESTIMATES & ADVICE FULLY INSURED • ALL WORK GUARANTEED Tel: 07591 311 550 MAINTANCEPROPERTY LTDAPEX InspectedCleanedGutters&from£29 117 Dartford Road, Dartford DA1 3EP Company Reg No. 13967458
The Canary Islands have long been a favourite for British holidays, with a short flight journey and reliable year round weather, it is no wonder they have become so enamoured by the British. With a plethora of luxurious hotels and well-equipped resorts there's plenty to tempt even the most discerning traveller. However, there is much more to these charming islands than meets the eye, be it award winning-cuisine, stunning landscapes or undisturbed beaches, they are a perfect destination for everyone. But, which is the best Canary Island? Which Canary Island has the best weather? Temperatures across the Canary Islands remain reliable throughout the year with plenty of cloudless, warm and dry days to go around. Each Island has its own microclimate varying slightly from each other. Tenerife tends to be the warmest with a yearly average of 23˚C and very little rainfall, whereas more easterly Fuerteventura and Lanzarote can feel cooler due to trade winds although still warm.
Fuerteventura • Perfect for: water sports enthusiasts
Tenerife • Perfect for: everyone • Best for: golf and theme parks Truly an island for everyone, Tenerife is particularly suitable for fun family holidays, relaxing retreats, luxury beach breaks and golf escapes. The largest of the Canary Islands, Tenerife surrounds the dramatic 3,718m volcano Mount Teide (the tallest mountain in Spain), adding to the allure of this eclectic island. Tenerife also has over 40 miles of beaches to explore.
For luxury holidays look no further than the upmarket resort of Costa Adeje, where designer shops, tempting restaurants and sophisticated nightlife take centre stage. North Tenerife offers a whole bag of treasures waiting to be explored. In resorts such as Garachico and Santa Cruz you can experience local life and charming rural villages.
by Harden Holidays Winter Sun - Canary Island: Which Canary Island to Visit?
20 www.dartfordliving.com
A holiday to the Canary Islands always guarantees sunshine, activities and culture, but which Canary Island to visit? To find the best Canary Island for you we've put together the below guide to help you choose.
• Best for: shopping
Lanzarote • Perfect for: geologists, volcanologists and beach lovers
• Best for: Volcano walking and wine tasting
Whichever Canary Island you choose, you are guaranteed a mixed bag of adventure, relaxation and most importantly, well deserved sunshine. Can't choose? Why not try them all with a Harden Holidays multi-centre. Great ferry links and local flight carriers make travelling between islands easy. Contact our team today and we'd be delighted to create an itinerary personalised to you. If you're looking to travel further afield for your winter getaway, there are countless destinations offering sunshine through the winter months.
Dartford Town
The youthful Fuerteventura is the Canary Island's second largest island offering desert-esque landscapes and miles of perfect beaches. The glistening turquoise waters and pure white sands attract beach lovers worldwide and the refreshing Atlantic breeze attracts watersports enthusiasts alike. From surfing to sunbathing and kiting to hiking there is so many things to do in Fuerteventura.
21www.dartfordbusinessdirectory.co.uk
Although Gran Canaria is the 3rd largest Canary Island, it is the second most populous. From dramatic mountains to golden dunes and lush forests to seaside towns, Gran Canaria's diverse landscapes have earned it the nickname of 'a continent in miniature'. Its exciting towns are home to a plethora of restaurants, chic bars and vibrant streets making it superb for nightlife seekers and its large beaches and luxurious resorts attract families and beach lovers alike.
For luxury Fuerteventura holidays, Corralejo and Jandia boast extensive white sandy beaches protected from the breeze, with the nearby Baku waterpark offering an excellent day out for families. For excellent nightlife and great shopping the resorts of Costa Calma and Caleta de Fuste boast a great array of shops and restaurants, as well as peaceful palm shaded streets.
0800www.hardenholidays.co.ukCentre0238974
Some of our top picks for winter sun outside of Europe are: • Dubai - 26°C, Maldives - 27°C, Antigua27°C, Dominican Republic - 28°C, Mexico - 25°C Create lifelong memories with Harden Holidays, contact our team today.
Gran Canaria
For an unspoilt beachy retreat and a volcanic adventure, Lanzarote is the Canary Island to visit. Moon style landscapes and the unmissable Timanfaya National Park rival a sci-fi movie scene and create a dreamlike location that will leave you speechless. Lanzarote's history is dominated by the much-loved César Manrique who encouraged the gentle introduction of tourism, resulting in a lack of high rise buildings and over built resorts. Its strange landscapes and devastating volcanic past give it a very young history, meaning local cuisine is more based on surrounding islands and Spanish Tapas. For families and couples alike, the sophisticated resort of Playa Blanca offers pretty, palm lined streets, upmarket eateries and a beautiful mountainous backdrop. Puerto del Carmen boasts a more lively scene with shops and restaurants lining its sandy beach. For a more relaxed ambience, Puerto Calero's peaceful marina it's the perfect place to soak up the sunshine. For something a little different, Teguise is the old capital of Lanzarote, a delightful pedestrianised town with plenty of shops and a popular Sunday street market.
Excellent for shopping and exploring the beautiful marina Las Palmas is the islands capital city which also features a beautiful sandy beach. Find sophisticated restaurants and beautiful hotels in the resort of Maspalomas or its stylish next door neighbour Costa Meloneras. The picturesque resort of Puerto De Mogan offers a prettier and more charming side, perfect for a more romantic retreat.
• Best for: surfing, windsurfing & sunbathing
• Perfect for: nightlife and beach breaks
22 www.dartfordliving.com The Care Your Pet Deserves Pet sitting and dog walking, 7 days a week www.happydogsandmogs.com
23www.dartfordbusinessdirectory.co.uk PLAY UNLIMITED GOLF FOR A YEAR FOR £26 PER MONTH (£312 per annum) Senior and junior rates also available. PAY AND PLAY FROM £7 9 HOLES £11 18 HOLES TO BOOK A TEE TIME PLEASE VISIT: www.thepaulpagegolfacademy.co.uk Listen to Your Local Hospital Radio Station. On line studio@valleyparkradio.org.uksearchValleyparkradio.org.ukatwww.liveradio.uk,ValleyParkRadio01322428362#morethanhospitalradio#welovedartfordDARTFORD'SLOCALRADIO
Home-Start has been described as a movement of people in communities who stand alongside families in the challenges they face. Our local network of 70 trained volunteers and expert staff-led support is there to help families with young children through their challenging times. We are there for parents when they need us most, because childhood can't wait.
commencing
At the heart of Home-Start's work is home visiting volunteer support. Dedicated volunteers work alongside parents, in their own homes, to help them cope with the stresses and strains of life and make sure they have the skills, confidence and strength they need to nurture their children.
• Free
24 www.dartfordliving.com
Starting in the home, our approach is as individual as the people we're helping. We are compassionate and free of judgement. We offer confidential help and expert support. Our work offers a vital lifeline to parents and helps to give children the best possible start in 160+life.
new referrals each year are managed by the charity – with more than 50% of these in Dartford. are currently seeking more volunteers who would like to make a difference in their Anycommunity.age/background/culture/ethnicity, who will benefit from 40-hour training 5thOctober (10.00-2.00 x 10 Wednesdays)
• Regular staff support + supervision • Peer support of other volunteers PLEASE CONTACT DEBBIE BOWLER ON 01322 225 100 Further details can be found on www. homestartnwkent.org.uk HOME-START NW KENT
We
25www.dartfordbusinessdirectory.co.uk Is your child starting Reception in September 2023? Then come and find out how Dartford Primary Academy can provide them with a world class education. At our school, your child will become an internationally minded, global citizen. Dartford Primary Academy To book a tour of our school and meet our team, visit our website: dartfordprimary.org.uk 'Determined, Persistent Achievers Learning to Change the World' St Albans Road, Dartford, Kent DA1 1TE Dartford Primary Academy is part of Leigh Academies Trust
A
Second up are The Big Blue, a Rock and Blues band playing covers from Jimi Hendrix, Cream, Buddy Guy, Albert King, Stevie Ray and "Howlin" wolf. This band makes the Blues sound fresh and exciting whilst retaining all the authenticity of the originals. the QR code with your mobile phone camera to order tickets directly from the club.
Amelia Street will be first on stage with their mix of own music and covers. Melodic acoustic guitars and vocal harmonies.
Scan
double band night is next up on Friday 9th September 2022 at Bexley Park Sports & Social Club.
Doors open 7.00pm, music starts at 7.30pm, evening ends at Midnight.
Ticket price £5.00 or £7.50 on the night.
Influential covers may include artists such as Simon and Garfunkel, The Beatles, Crowded House, The Everly Brothers and Squeeze.
Following her retirement as ellenor's CEO, Vikki Harding will continue as the Capital Build Project Director. This will provide crucial consistency during the construction of the Wellbeing Centre utilising her skills and experience of ellenor, the community, and healthcare.
"The new multi-purpose spaces will allow us to expand and grow the large variety of our already popular groups such as seated exercise, music and gardening, whilst introducing new activities for our patients, their families and the wider Thecommunity.refurbishment of the therapy rooms along with additional counselling rooms will ensure patients and families are able to receive the treatment and support they need, which is
"As we lay the bricks of our new building," Vikki commented, "we are also laying the foundation for the future. As people are living longer and with more complex diseases and conditions, we want to invest in leaving a lasting legacy for our community, ensuring end-of-life and palliative care services meet the growing need.
"For this, we are immensely grateful to everyone who has supported us to date. We continue to rely on the involvement of our incredible supporters, ambassadors, and patrons to raise not only funds but all-important awareness of our services."
Once built, the Wellbeing Centre will offer improved outpatient facilities, with extended space for play therapy and counselling, multipurpose rooms for a whole range of activities and quiet spaces for patients and their families.
vital to being able to get the most out of these
Construction and breaking ground are planned to begin in October 2022, with some staff and support functions relocating off-site. Outpatient services for patients and families will continue from an external venue, while ellenor's inpatient ward will remain operational on-site throughout the build.
These plans have been made possible by the generosity of Kent and Bexley communities, and beyond. ellenor has received private donations, personal gifts, and grants from charitable Trusts and Foundations including Colyer Ferguson & The Paul Rooney Foundation to contribute to the building of the new Wellbeing Centre.
Theprofessionals.newWellbeing Centre will enable ellenor to continue and enhance the support for people with life-limiting conditions, such as Heart Failure, Dementia, Muscular Dystrophy,Parkinson's and Motor Neurone Disease (MND) to live the best they can with the time they have Andyleft.
Lowden, ellenor's Operational Lead for Wellbeing, commented on what the impact of the new Wellbeing Centre will mean to adults, children, and babies who ellenor support.
27www.dartfordbusinessdirectory.co.uk
In addition, the new space will serve as a facility for training and education on palliative and end-of-life care for health and social care
Another player who has been in fine form is Dartford Academy Graduate Sam Odaudu. Since signing his first ever First Team contract, the versatile youngster has proven to be an invaluable addition to Dowson's side and has featured in all three opening games so far. The new regime at the club is seeing a wonderful blend of youth and experience. Sam is joined by fellow Academy Graduates Cameron Brodie, Marvin Herschel, and Ali Mansaray. All have signed for the First Team, while current youth player Tom Wray has featured as backup for number one goalkeeper Dan Wilks. Alan Dowson's Dartford side couldn't have got off to a better start, having beaten both Bath City (away) and National League South newbies Cheshunt. However, despite battling extremely well and still gelling as a team, the Darts were unlucky not to get a result against Havant & Waterlooville at Bericote Powerhouse Princes Park, falling to a narrow 2-1 defeat.
Hello again, welcome to another edition of Walking With The Darts, a monthly update on all things related to Dartford FC, courtesy of Dartford Living AsMagazine.thedust settles on a busy, yet productive preseason schedule for both Dartford FC and Dartford FC Women, the serious business of proper football is back in full swing. However, there have been a few more additions to the Darts, as manager Alan Dowson continues to rebuild his squad.
by Chris Palmer, Men's team photos by Carol White-Griffiths, Women's` team photos: Taur Everard
As for Connor Dymond's Dartford FC Women's side, the season ahead is an important one for all involved. After finishing their pre-season preparations with a hard-fought stalemate against London Seaward FC in excessive heat, Lizzie Adams and Co get their proper season underway with four home games.
WALKING WITH THE DARTS
Twenty-five year old winger/forward Pierre Fonkeu has signed for the Darts, having impressed during pre-season as a trialist. Pierre, who has dual citizenship of both Cameroon and Belgium, has been in explosive form, netting braces in both opening fixures against Bath City and Cheshunt.
Worthing and Sutton United are the first to come to town, as the Darts entertain the sides on Sundays the 21st and 28th of August respectively. The team then hosts Fulham (4th) and Dulwich (11th) in September, in what promises to be a very competitive season for Connor's side. Like the First Team, the Women's side has also been active in the transfer market, and Connor's hunt for another goalkeeper has finally ended with the addition of Jess Cooper. She has been joined by left-back Meghan McKeag and winger Amy Reader. It's certainly going to be a long and exciting season for the club as a whole and, hopefully, both teams will be challenging for silverware and promotion from their respective leagues. Be sure to follow their progress throughout the season via social media and the Dartford FC/Dartford Living websites, where we're working hard to bring you all the latest news and features. As always, thank you for your continued support and thanks for reading.
30 www.dartfordliving.com 01322 343152 housinggrants@dar tford.gov.uk *Discretionary assistance is subject to budget availability and may be frozen by the Local Authority when necessary Can't Chospital?leaveoldhome? HOUSING ISSUES: Home in disrepair, de cluttering, deep cleaning, moving furniture ADAPTATIONS: Stair lifts, level access shower, access ramps, large scale proper ty adaptions SAFETY: Key safes, bannister and grab rails ENERGY EFFICIENCY: Cavity wall insulation, loft insulation, repairs or replacement boiler Struggling to stay at home? adaptNeedations? Contac t us even if you're unsure or your need isn't listed Grant awards of up to £15,000 now available! New eligibility criteria, more grants approved. Call us today. Dar tford Resident? Even if you are a homeowner, in work or have savings, DARTFORD'S THURSDAY AND SATURDAY MARKETS OFFER A GREAT SELECTION OF PRODUCTS FROM FRESH FRUIT & VEG TO CLOTHES AND ACCESSORIES, ALL AT VALUE FOR MONEY PRICES DARTFORD'S MARKETS FOR MORE INFORMATION VISIT www.dartford.gov.uk/markets @welovedartford on Twitter and Instagram DartfordTogether on Facebook
www.dartfordbusinessdirectory.co.uk
32 www.dartfordliving.com Gareth Johnson, Member of Parliament for Dartford For assistance or a surgery appointment, please contact me at: Email:Telephonegareth.johnson.mp@parliament.uk02072197047 07494276028 07709838528 Classes run across Gravesend, Greenhithe and Sidcup Classes run across Dartford, Gravesend, Greenhithe, Ebbsfleet, Bexleyheath and Sidcup SPECIAL OFFER: Book a 3 week taster course and save £5 00 off your book ng Use code TASTERDL at check out Offer val d on new 3 week taster course book ngs Offer val d unt l 20 November 2022 No cash alternatives Spaces are sub ect to avai ab l ty Offer s ava lable at Baby Sensory Bex ey region Baby Sensory Dartford Gravesend region Toddler Sense Bexley reg on and Toddler Sense Dartford Gravesend region only SAVE £5.00* Use Code: TASTERDL at checkout Are you interested in ALL aspects of the arts? Would you like to hear experts sharing their specialist knowledge on such wide ranging themes as William Morris or the Dazzle Ships of WW1? Please do join us at the Arts Societywe would love to have you! We meet on the second Tuesday of each month in the Masonic Hall Gravesend from 10.15am for coffee and a chat before the main talk which starts at 11am. Take a look at our website www.theartssocietygravesend.org for information on membership, future talks and events. Our lecture on 13th September on "Merchant Ship Figure heads" is very appropriate for our area - we look forward to seeing you there.
There are probably 2 important life skills that children and indeed adults should learn, one of them is how to swim, the other is how to defend themselves, should the need arise. This article is about the latter.
The instructors are licensed, insured and DBS checked. All the instructors were once white belts and have progressed through many years of training and now happily pass their experience and knowledge onto others.
Classes are held every Wednesday evening at the Leigh Academy and at Becket Sport Centre every Saturday morning, your first lesson is free. For further information, see their website www. ydma.club or Facebook page www.facebook.com/ydmakarate or email them at info@ydma.club
Yamato Damashii is affiliated with NAKMAS, an independent martial arts governing body.
Both children and adults can learn in a fun environment and each individual can develop their body and mind, gradually and naturally and they may not even realise their own progress until they look back and see just how far they have come.
Yamato Damashii
33www.dartfordbusinessdirectory.co.uk
Karate can benefit everyone, young, old, men and women and it's a fun way to get fit and learn a valuable new skill, you or your children will learn respect, become more disciplined, focused, self-confident, improve concentration and make new friends, all these things can help you throughout your life.
Yamato Damashii is a family-run Dartfordbased karate club, who teach traditional wadokarate,ryu they run engaging classes and are very good at helping new members to integrate into the club and feel welcome. Some children are very shy in the beginning, but the instructors work with them and help them to grow in confidence and become part of the group, I'd say that this is more than just a karate club, it's more like a big friendly family.
The club recently held their summer grading, which in itself is a spectacle worth watching, where over 70 students, adults & children, passed to the next level on their journey, notably, Truong, Luke and Hưởng passed their Shodan grading and achieved black belt.
34 www.dartfordliving.com It's not working, it's caring with Home Instead Excellent training Great rates of pay Variety of hours Make a difference Working in hospitality meant getting to know regular customers. It's similar to my role as a Home Instead CAREGiver, we share stories, jokes and laughs! 01322 Joinhomeinstead.co.uk/dartford584438our team Each Home Instead franchise is independently owned and operated. Copyright © Home Instead® 2021.
In this edition of Senior Snippets, we will be sharing some tips on how to manage stress. Everybody copes with stress differently, and it is important for those feeling stressed or anxious to find healthy ways to cope with the negative and potentially harmful feelings they are experiencing.
By Christina Uppenkamp - Home Instead
Participate in social and community activities. Social interaction and a sense of giving to your community enhance self-esteem and reduce stress. Older adults need to spend time with family or friends for a few hours each day to really see the benefits. Joining a lunch club or community group is a great way to stay connected. It also helps to prevent loneliness and isolation. Take care of yourself. Get regular exercise, eat nourishing food, and maintain a healthy weight.
TIPS FOR REDUCING STRESS
35www.dartfordbusinessdirectory.co.uk
Read. Reading is a tried-and-true way for seniors to relieve the stress in their lives. It is a technique used to escape from the stress of life without ever leaving home. Studies show that reading reduces the heart rate and releases tension in the muscles.
like these will also help your brain.)
Stay focused on positive things. Avoid negative self-talk such as "I can't do that" or "I'm too old."
Welcome to the latest edition of Senior Snippets: the monthly advisory column with the older members of our community in mind, brought to you by Christina Uppenkamp, Director of Home Instead Dartford.
Ageing brings about new challenges such as health, finances, and dealing with change that can cause stress to build in older adults. The current events all around us just add to our feelings of stress and anxiety – no matter what age. Stress is a normal part of everyday life and there's no escaping it, but there are some ways to deal with it that are healthier and more beneficial than others.
When your self-talk is negative, you will feel more stress. Instead of thinking what you can't do, remember what you can do. Participate in activities you enjoy. Have you always wanted to learn a new language? Take up ballroom dancing? Mentor a child? Volunteer for a local charity? Now is the time! (And activities
Reading at least 30 minutes a day, or even listening to audio books, can have a significant impact on the reduction of stress. Make a list of the important things you need to handle each day. Try to follow the list so you feel organized and on top of things. You will get a feeling of accomplishment as you make your way through the list.
It is important to remember that we do have control over the stress and choices we make in our lives. It sometimes takes a little practice and effort to put some of these techniques into play in your life. But once you do so, you may be pleasantly surprised at the positive benefits you'll receive. If you have an ongoing problem with stress and worry that prevents you from enjoying life, and you feel that you cannot control these feelings, help is available. If you would like to speak to someone at Home Instead, please do not hesitate to get in touch. We also welcome any suggestions for future topics from you all. All you have to do is write to me at c.uppenkamp@dartford.homeinstead.co.uk or by post to Home Instead Dartford, St Fidelis House, St Fidelis Road, Erith, DA8 1AT.
Do you think the job was worth it because it really did take its toll on you?
You are about to embark on the second leg of your tour Dr Richard Shepherd – Unnatural Causes. I am really looking forward to touring again. Last year when I made my 'stage' debut I was nervous - there were those two o'clock in the morning moments when I would wake up and think, "what am I doing? Why on earth have I agreed to do this?" It's funny, I'm not scared stepping into a witness box at a trial and I'm not scared about standing up in front of an audience of hundreds of doctors or medical students. But put me on my own on a theatre stage and it's an entirely different matter. It was an untried quantity but one which I really enjoyed. Can you amplify that? As a forensic pathologist, I have a lot of life skills, but standing on the stage on my own was not one of them. I think audiences enjoyed it and the feedback was really good. The other thing is I'm used to standing up and taking an oath to tell the truth, the whole truth, and nothing but the truth. And now I'm going to pop up on the stage and tell some of the truth some of the time, but still to the best of my ability! All the same, I'm looking forward to it because it's a new experience in my life, and life should be full of new experiences. Talk us through the show. The thread that runs through the first half is an investigation of a possible murder. I tell that story, and it gives me the chance to explain how amazing the human body is. Yes, the body can go wrong all by itself, but it can also be made to go wrong by other people poisoning it or hitting it or stabbing it. In my job as a forensic pathologist, I have to understand diseases and also what happens when people are injured, why they die, so I can interpret those injuries and recount the story of what happened. So, we weave the first half of the show around the twists and turns of that investigation. Along the way, there will be clues to make people do a bit of thinking. After the interval, we go into a Q&A with the audience. We hope that during break people will be arguing amongst themselves. Is it murder? Is it suicide? Or just maybe an accident! And then, at the end, they have to make up their mind. Why do you think your first book, Unnatural Causes, which charted the immense personal cost of your work as a forensic pathologist, proved so popular? It's always difficult to know exactly what it is that readers like about a book- all I know is what people have said to me about it. They told me it was just interesting. I was always determined that it wouldn't just be "My 20 Best Cases". I was certain that it had to be much more than that. So, I constructed a format that wove these cases into the story of my life, and many people really seem to have connectedwith that personal / professional interface. What else appealed to the readers of Unnatural Causes? I feel that doctors must be honest about the things that go wrong with them because otherwise how can we possibly expect our patients to do so? So it was important to talk about my breakdown and say it was really unpleasant, but that with help, with treatment, with support, you can get through those awful times Can you expand on why honesty is the best policy? Of course, I don't reveal all of myself in Unnatural Causes. There are still some hidden compartments. For instance, I'm not going to tell you everything I got up to with an old girlfriend in the doorway at the back of the Baptist Church! But I think if you're going to write an autobiography, you must be as open as you possibly can be. And as doctors, I think if we're talking about ourselves, we do need to say, "this is what happened to me, and this is what I felt." So in my most recent book that came out last year, "The Seven Ages of Death: A Forensic Pathologist's Journey Through Life," I do write about being diagnosed with prostate cancer and how that felt. Fortunately, it was treated very quickly and now cured. Beforehand, I was wary about writing about it. But I think it is important to say that, medically, some bad things can happen to you, and those times are very stressful but also that modern medicine is brilliant. So that level of honesty is, I think, essential.
DRINTERVIEW:RICHARD SHEPHERD
Of course. I know lots of doctors in lots of branches of medicine who have had very similar stress related problems. But I also know accountants and lawyers and teachers who have been through it, too. So, it's not unique to me or to my job, but I think the unique thing
36 www.dartfordliving.com
"Dr Richard Shepherd – Unnatural Causes" will be at The Orchard Theatre on Wednesday 19 October. Tickets are on sale now at www.orchardtheatre.co.uk now or via www.drrichardshepherd.com
That was a fascinating case to work on. What interested me was that they were in a Mercedes which are phenomenally good and safe cars which are engineered to crumple in a crash and to withstand high-speed impacts. It became clear that if Diana and Dodi Fayed had been wearing seatbelts, they both should have survived.
That's very sobering, isn't it? Absolutely. Of course, every death of a young mother is an awful thing. But I think it's particularly sad when it was their own decision not to wear the seat belts that went badly wrong. Was that one of the most headline-grabbing investigations that you have ever been part of? Yes, I think it probably must have been one of the most high-profile cases I've ever been involved with. What was particularly interesting was to watch the internal mechanics of a well-funded and well supported investigation working. You also investigated the serial killer Dr Harold Shipman. Did the fact that he was a fellow doctor get to you? Yes, because as a medical professional, you should be caring. Even as a Forensic Pathologist I think we must be caring. What upsets me is the fact there were so many opportunities to have stopped Shipman earlier. There had been a previous police investigation, but the allegations were dismissed. It's quite scary that he was allowed to keep going and amazingly he was known to the local undertakers as "Dr Death" because so many of his patients died! How did he get away with it? So many people loved and trusted him as their GP. He was said to have had a fantastic bedside manner. And if he said, "listen, I think we'll just take some blood for tests. Roll up your sleeve," you'd immediately agree. Then instead of taking a blood sample he would inject morphine. It upsets me that he wasn't stopped as quickly when he should have been. But it also upsets me that Dame Janet Smith's long, public inquiry made all sorts of important recommendations about how deaths should be properly and correctly certified, and very few have ever been followed up. I pretty much think that Shipman was not then, and maybe even now, the only serial killer doctor in the world. Why are people so fascinated by true-crime stories? I think because it's a part of life that people know happens, but they don't understand. Also, you can always form your own opinion about a crime. People always like to try to secondguess the experts and the courts. And then there's also the frisson of, "oh my goodness, that could be me there. How would I cope in that situation?" Very few people come across a dead body these days, let alone a murdered dead body. So, because it's unusual and also hidden away it just sets up a fascination in people. There are always lots of fantasies about what has happened, which are usually a long way away from the truth, but people relish that challenge of trying to understand what has taken place.
was that I was prepared to write about it in Unnatural Causes. Yes, it was awful. But the important thing is that I got help and I got through it. Was it in fact therapeutic to write about it? Yes, writing Unnatural Causes was quite cathartic. Perhaps because it was written sometime after the event, it was quite interesting to go back and look at those dark times again. But not all those times were dark – for instance when I drove up to the house of my psychologist for my first therapy session, I noticed that it was called Wit's End! I thought, "I trust this lady already" And in fact she was tremendous. Other than my wife, she was the person who I felt was there just to help me. So, I was very lucky to find her. I was also very lucky to have the help of my colleagues and for the short time I needed it a marvellous drug called Sertraline! You are one of the country's foremost forensic pathologists and have been involved in some extraordinarily high-profile investigations.
Finally, what do you hope that audiences will take away from Dr Richard Shepherd –Unnatural Causes? At the age of 13 or 14 a friend borrowed his father's Forensic Pathology textbook, and I literally had a Damascene moment where I suddenly realised that being a forensic pathologist would be absolutely the best thing ever. And so, I just hope that I can show people a little bit of the fascination I have for my world. I also hope they see that pathology, and forensic pathology, isn't awful but that it is a brilliant and useful job. I'm so fortunate to have found this career when I was so young. And then to have achieved it and to have done it for 40 years – I really do consider myself an incredibly lucky person.
37www.dartfordbusinessdirectory.co.uk
Tell us about your most recent book, The Seven Ages of Death. In my career of about 23,000 cases, I've examined everyone from babies and teenagers through to the middle aged and the old. My cases have covered all of Shakespeare's seven ages of man, So, I thought that following that arc from birth to dementia would be a great way to structure the book and so I talk about diseases and traumatic deaths – accidents and murders - in all of these seven ages.
Can you tell us, for instance, about the enquiry into the death of Princess Diana?
On the casting, Lorna Strawson, Theatre Director at The Orchard Theatre, said; "We are thrilled to have such an amazing lineup in Cinderella this year, with exceptional talent joining us from the across the worlds of music, comedy and dance. We can't wait to see their performances on The Orchard Theatre stage for what will be an exciting visit to panto-land!"
38 www.dartfordliving.com
YOU SHALL GO TO THE BALL THIS CHRISTMAS IN DARTFORD WITH GEORGE SHELLEY, BOBBY DAVRO, REGAN GASCOIGNE AND ELLIE JANE GRANT came 4th in Celebrity Big Brother. Regan Gascoigne ice-skated into our hearts and was crowned the champion of ITV's Dancing On Ice in 2022. No stranger to the stage, Regan trained at Tring Park School for the Performing Arts and the Actors Centre, London and has appeared in many pantomimes in his time. Other highlights include appearing with Demi Lovato on The MTV Europe Music Awards as part of the Urban Voices Collective, The Nutcracker for English National Ballet at the London Coliseum and ITV's Full Monty This Is Me.
Ellie Jane Grant is a recent graduate of Mountview Academy of Theatre Arts and The BRIT School for Performing Arts and Technology and is currently in the UK tour of South Pacific which marks her professional debut.
Michael Harrison, Chief Executive of the UK's biggest pantomime producer Crossroads Pantomimes said: "I'm absolutely delighted to be bringing such a brilliant cast to Dartford this Christmas.
George, Bobby, Regan and Ellie all bring with them immense talent and I already know that we're in for a great Christmas at the Orchard Theatre."
Dartford theatregoers shall go to the ball this Christmas as Cinderella transforms from rags to riches, outwits her very Ugly Sisters, and with the help of her hilarious friend and one very magical Fairy Godmother, wins the heart of the dashing Prince Charming. The clock is ticking! Don't miss your chance to see Cinderella, the Fairy Godmother of all pantomimes. Book your tickets to the Ball today! Book online orchardtheatre.co.uk Ticket Office 0343 310 0033
The Orchard Theatre have today announced that singing sensation, recording, radio, and television star George Shelley will be making his pantomime debut as Prince Charming in Cinderella this Christmas. Shelley will be joined by pantomime legend Bobby Davro as Buttons, the Dancing on Ice reigning champion Regan Gascoigne as Dandini, and newcomer Ellie Jane Grant as the title role. George Shelley first burst onto our screens in 2012 on ITV's X Factor as part of UK boyband Union J. Since then, he has gone on to present London's #1 Radio Show Capital Breakfast alongside Dave Berry and finished runner up in ITV's 15th series of I'm a Celebrity Get Me Out Of Here! George has also had a successful acting career, appearing in ITV's Benidorm and BBC3's Murder in Successville. Most recently, George reunited with Union J for a sell-out performance at The London Palladium, as well as appearing in ITV's up and coming primetime show Queens for the Night alongside Lorraine, Mel C and Rob Beckett. Bobby Davro is well-known for his illustrious television career which has seen him present his own series Bobby Davro on the Box, Bobby's Sketch Pad, TV Weekly, Public Enemy Number One, Rock with Laughter and Run the Risk, and host 65 episodes of Winner Takes All. He has also appeared in EastEnders playing the loveable rogue Vinnie Monks, donned skates on Dancing on Ice, and
39www.dartfordbusinessdirectory.co.uk
As did the city, its people and the volunteers, surpassing expectations and raising spirits with a friendliness, warmth and spirit that left an impression on anyone who spent time there. There was a real sense that Birmingham wanted to seize its moment and prove itself.
By Maria Kingsford
Rock Painting in Dartford
Whether it was the 1.5 million tickets sold - more than at any other Commonwealth Games in the UK - or that people streamed the action a record 57 million times, or the crowds that packed Centenary Square in Birmingham on a daily basis to get a glimpse of the giant mechanical bull that became such a vivid symbol of the event, it is clear that there was serious appetite for the Birmingham 2022 Commonwealth TheGames.magnificent weather helped, of course.
And after the pandemic, such major sporting events seem to be relished by the public even more than before. Considering the challenge of Covid, and the fact that Birmingham had around half the time most cities have to prepare, having stepped in following the withdrawal of original host Durban, organisers should be proud it was as successful as it seems to have been. But beyond memories of the many sporting highlights and the inspiration provided by the countless athlete role-models, once the feelgood factor fades, what will the legacy of the Games be? Will it persuade more people to become active in a way London 2012 failed to do? How will it improve the lives of the communities who live in a city that includes some of the poorest neighbourhoods in the country?
ocal people from Dartford Painted Rocks on Facebook have been busy this month painting d hidi changed at Stephen Oliver: Studio and allery ere are some great photos of their painted rocks
Local people from 'Dartford painted rocks' on Facebook have been busy this month painting and hiding them around the town. The rocks can be exchanged at Stephen Oliver: Studio and Gallery located at the Orchards Shopping Centre . Here are some of the photos of their latest painted rocks.
Upcoming events in September include: 29 August – 11 September: Tennis grand slam: US Open, New York 2-4 September: F1 Dutch Grand Prix, Zandvoort, The Netherlands 3 September: Cricket 'The Hundred' Finals, Lord's, 9-11LondonSeptember: F1 Italian Grand Prix, Monza 30 September-2 October: F1 Singapore Grand Prix, Marina Bay Circuit, Singapore
40 www.dartfordliving.com
E – extreme shivering or muscle pain, fever
Sepsis symptoms
S – slurred speech or confusion, more sleepy than usual and difficult to wake, weak or high pitched cry in infants
Sepsis is the number one cause of preventable deaths worldwide. You can prevent it by:
P – passing no urine all day
S – severe breathlessness, breathing fast, pulling in under the ribs, between the ribs or at the bottom of the neck
• Good hand hygiene
World Sepsis Day is held on 13 September every year, with the aim of raising awareness amongst healthcare professionals and the public to reduce the number of people who develop sepsis and to promote the early recognition of signs and symptoms of sepsis. People die from sepsis. Across the world there is one death every 2.8 seconds from sepsis. But it can be prevented and treated, if caught early enough. What is sepsis? Sepsis occurs when your immune system responds to a severe infection, and that response causes damage to its own organs and tissues. The body goes into septic shock, which can lead to multiorgan failure.
Sepsis can potentially arise from any infection, but common causes are urinary tract infections, pneumonia, appendicitis, meningitis, gall bladder infection and viruses such as flu and COVID-19. You cannot catch sepsis from another person. Anyone can get sepsis, but some people are more at risk. These include children under one, adults over 75, women who have recently been pregnant, people with long term conditions eg affecting their heart, lungs, liver or with conditions
SEPSIS that affect their immune system such as diabetes, HIV or having no spleen.
• Keeping up to date with vaccinations
• Clean and care for any wounds
• Follow instructions if taking antibiotics and complete the course, even if you feel well
• Preventing hospital-acquired infections
• Awareness
Sepsis needs treatment in hospital, because it can worsen very quickly. Most people are given antibiotics, but other treatment may be given, depending on the cause. If you go into septic shock or develop organ failure, you may be treated in an intensive care unit and you may require support with your breathing, via a ventilator. Some people
How can you prevent sepsis?
By Dr Julie Taylor
Sepsis Treatment
If any of the following are present, please arrange urgent medical advice:
S – skin mottled or discoloured, blue or pale skin lips or tongue or a rash that does not fade.
I – it feels like you are going to die, a child with no interest in playing or feeding
We are all aware to look out for a rash that doesn't fade under a glass, which is a sign of meningococcal septicaemia through a publicity campaign – but the above symptoms are also important to recognise.
• In developing countries, clean water and safe child birth are also key
41www.dartfordbusinessdirectory.co.uk DR JULIE TAYLOR IS A GP PARTNER AT THE WELLCOME PRACTICE DARTFORD, CLINICAL DIRECTOR OF DARTFORD MODEL PCN AND A BOARD MEMBER OF THE DARTFORD, SWANLEY AND GRAVESHAM INTEGRATED CAREneedPARTNERSHIP.surgerytoremove the part that is causing sepsis, eg in appendicitis. Most people recover from sepsis but it can take time. Some people have symptoms for months or years after sepsis, including feeling weak and tired, difficulties sleeping, lack of appetite, getting ill more often, mood changes, anxiety or depression, nightmares or flashbacks, posttraumatic stress disorder. Sepsis is life threatening but it is hard to spot. If you think someone has sepsis, call 999 or go to A&E. If you are worried but not sure and want some advice, call 111 or your GP surgery. Be sure to tell them you are worried about sepsis so they can appropriately prioritise your call.
FULLY OPEN FOR DINING IN Our convenient location in the town centre means you're never too far from savouring one of our chef's specials or platters, made with the freshest ingredients and cooked to absolute perfection. We've been cooking up a storm since 1974 SUNDAY TO WEDNESDAY 12PM TO 10PM THURSDAY TO SATURDAY 12PM TO 11PM WWW.EFESDARTFORD.CO.UK | (01322) 471458
The UK's only Outdoor Skydive Machine
UK'S SKYDIVE MACHINE LAUNCHES AS
Set within Bluewater's 50 acres of parkland and lakes, the new Outdoor Skydive Machine will give visitors the chance to experience the thrill of skydiving against a backdrop of chalk cliffs.
x
The Kent attraction, which is just 40 minutes by train from central London, has become a must-see day out with Skywire attracting more than 30,000 flyers in its first year with people travelling from all corners of the UK and overseas including Europe, Africa and the US.
The family-friendly attraction will give riders a unique skydiving experience taking in breathtaking views of nature.
• The
Age,
THRILL-SEEKING TREBLE IS COMPLETED
• New Gravity Rocks climbing walls • The 17-screen Showcase Cinema de Lux • Gravity Trampoline Park • The fantastic Summer Lollydays floral installation • Go-Go Boats & Miniports • Mini Land Rover Experience • Pirate Cove Adventure Golf • Dinotropolis soft play adventure park • The Nature Trail featuring The Very Hungry Caterpillar Where:
apply
flights.
The ride, which is run in conjunction with Aerodium, the inventors and world leaders in custom-made vertical wind tunnels, is the only outdoor experience of its kind in the UK.
ONLY OUTDOOR
Brooklyn Skeete, Marketing Executive at Hangloose Bluewater, commented: "We are thrilled our third activity has launched. With three successful launches under our belt, we're now offering multi-activity packages to ensure that every visit will be more exciting and adventurous than ever before - saving you up £40 per person!"
James Waugh, Centre Director at Bluewater, said: "Hot on the heels of the launch of Europe's biggest swing this month we are delighted to unveil another must-see attraction.
The new ride joins the 46 metre-drop Giant Swing, Europe's biggest, which opened earlier this month and Skywire, England's longest zip wire, which opened last year.
Greenhithe, Kent, DA9 9ST Price:
launches at Hangloose Adventure Bluewater, Kent on 16th August completing a treble-bill of adrenalin-fuelled attractions.
As well as Hangloose Adventure visitors to Bluewater can also experience: Beach – open until 4th Sept Hangloose Adventure Bluewater, From £50 per person for 2 1-minute Hangloose packages now available: all three activities from £95 Bookings: To book visit https:// hangloosebluewater.com. height and weight restrictions
43www.dartfordbusinessdirectory.co.uk
"Our outdoor skydive machine really is a unique experience – there is nothing like it in the UK. It creates a triple-whammy of adrenalin-fuelled fun activity here at Bluewater and we're looking forward to attracting even more visitors and tourists from across the UK and internationally."
44 www.dartfordliving.com
2022 Volkswagen ID Buzz Cargo electric van – this is the new electric van from Volkswagen. The Buzz Cargo is the electric van variant of the upcoming Volkswagen ID Buzz people carrier, which is also scheduled to go on sale later this year. The Buzz Cargo is powered by a single 201bhp electric motor that drives the rear wheels. The motor is fed by a 77kWh battery pack, providing a range of up to 256 miles betweencharges (according to official figures). That's a longer range than most electric van rivals can manage. Entry level Commerce models include a heated driver's seat, front and rear parking sensors, a 10in touchscreen infotainment screen with smartphone mirroring, and USB-C ports for charging your devices. Commerce Plus trim adds safety and convenience kit. Prices will start from £38,125 excluding VAT for Commerce versions.
In this month's article we look at the growing range of electric models including a revitalised brand and a refreshed commercial model.
2022 Dacia Duster Commercial – this is the the Dacia Duster Commercial is one of the cheapest commercial vehicles on the market, and now there's a new one. The main changes on the new Duster Commercial include the addition of a new grille with Dacia's recently revised badge, as well as the Dacia name now being spelt across the tailgate. In the back, the Duster Commercial features a flat, wooden load floor in place of the rear seats. Under the bonnet, there's a range of petrol and diesel engines, and each comes with a six-speed manual gearbox as standard, although a sixspeed automatic is available as an option. The petrol line-up consists of 89bhp and 148bhp 1.0-litre units, with the latter getting the Duster Commercial from 0-62mph in 9.7sec. The sole diesel option is a 113bhp 1.5-litre unit. Two trim levels are available: Essential and Expression – with the later includes more spec including smartphone mirroring. Prices start from £13,995, excluding VAT when on sale in October 2022.
2024 DeLorean Alpha5 electric car – this is the DeLorean Alpha5 – an all-new electric performance car that will be the first new model from the brand for 40 years. The brand will launch more models after this in 2024 inclusing a petrol V8-powered sports car, an electric four-door saloon and a hydrogen-powered SUV to follow. Technical details are not available yet however, the performance promises to be competitive with that of the more powerful versions of the Taycan. The Alpha5 is expected to be able to cover around 300 miles between charges, thanks to a battery in the region of 100kWh. Inside, the Alpha5 is less retro, featuring two large screens for instrumentation and infotainment, plus a wraparound dashboard to cocoon the driver. Pricing hasn't yet been confirmed, but the Alpha5 is expected to cost around £120,000.
45www.dartfordbusinessdirectory.co.uk Craft Frames Q u a l i t y P i c t u r e F r a m i n g F r e e a d v i c e a n d e s t i m a t e s N e e d l e w o r k & C a r d M a k i n g D . M . C S t o c k i s t K i n g C o l e K n i t t i n g W o o l C r y s t a l A r t C a r d s & K i t s Well Worth a Visit! 21 West Hill Dartford DA1 2EL 0 1 3 2 2 2 7 8 7 0 3 w w w . c r a f t f r a m e s . c o . u k F r e e p a r k i n g a t r e a r C l o s e d S u n d a y s a n d M o n d a y s Bespoke Hairdressing Services for Ladies & specialisingGentlemenin Cuts • Blowdrys All aspects of Colour Occasion Hair • Bridal Hair Don't forget to follow us on Social Media rubylox_hair@rubyloxhair 21 Nuxley Road, Belvedere, Kent DA17 5JE www.Rubylox.com 01322 472 322 Ruby Lox A5 Flyer_Layout 1 15/06/2021 14:59 Page 1
Over 60's Fashion Show
THE
46 www.dartfordliving.com
Marking the 45th anniversary of the release of their mega-hit I'm Not In Love, which landed the band a top 5 single in 10 countries and spawned a No 1 album in the US.
The group also have three No 1 singles to their name – Rubber Bullets, Dreadlock Holiday and I'm Not In Love. The line-up features Gouldman(bass, guitar, vocals), Rick Fenn (lead guitar, bass,vocals), Paul Burgess (drums, percussion) – both of whom have been with the band since the earlyyears - Keith Hayman (keyboards, guitars, bass,vocals) and Iain Hornal (vocals, percussion, guitar,Inkeyboards).recentyears,
A venture like no other, The Orchard Theatre in partnership with Orchards Shopping Centre and support from Dartford Borough Council – Making Memories presents Fierce & Fabulous over 60s Fashion Show. The fashion show is to be held in the heart of Dartford at the Orchards Shopping Centre, outside ORCHARD THEATRE IN SEPTEMBER
New Look & Primark. On Thu 29th September at 11:30am, our fabulous participants will take to the stage to display the best that Dartford's local charity shops have to offer. Each shop involved will be asked to produce a look for each of the seasons: Spring, Summer, Autumn and Winter Including looks for all genders and body shapes. This event is all in aid of the charity shops participating!
Led by co-founder Graham Gouldman, the artpop band are heralded in equal measure for their ability to craft ingenious songs that also resonated commercially, with eleven top 10 hits, and over 15 million albums sold in the UK alone.
At the Orchard this October 10cc will be performing the hits which have singled them out as one of the most inventive and influential bands in the history of popular music.
10cc have toured worldwide, including Australia, Japan, Iceland, New Zealand, across the UK and Europe. They've performed at the 65,000 capacity British Summer Time festival in Hyde Park, and sold out London's 5,200 seat Royal Albert Hall in advance last year. It has been an eventful few years for Graham Gouldman. Not only is 10cc enjoying increasing success around the world, but recognition of his solo achievements has grown too. Being invited by Ringo Starr to join his All Starr Band for tours of Europe in June 2018 and the USA that September, during which the band played three 10cc songs, elevated his profile yet further.
Boyzlife is the supergroup formed by long time pals Keith Duffy and Brian McFadden who previously appeared as members of '90s and '00s boybands Boyzone and Westlife, respectively. Tickets are selling fast for the boy band due appearing at the Orchard Theatre on Sun 30 October.
RUES: 1. The winner(s) will be the first correct entry/entries drawn. 2. The judge's decision is final and no correspondence will be entered into. 3. Prizes are as stated and no cash in lieu or an alternative prize will be offered.. 4. Winners will be notified by telephone by the Orchard, within 5 working days of the competition being drawn. 5. Employees and the immediate families of participating companies are ineligible to enter. 6. Closing date for the competition is stated above. 7. 7. All entries will be added to the Dartford Living mailing list to receive a copy of the magazine by email once a month. Please state when you enter the competition if you don't wish to be added
COMPETITION
3. David Walliams 4. Amanda Holden Email competition@dartfordliving.com by the 20th September to be in with a chance of winning.
Win a family ticket for Demon THUDentist6-
SAT 8 OCTOBER
"The Birmingham Stage Company has created three amazing adaptations of my books, so I can't wait to see their new production of Demon Dentist! It's going to be jaw-dropping!" David DemonWalliamsDentist is a book written by which Britain's Got Talent judge?
Strange things are happening in Alfie's town! Children are leaving their teeth for the tooth fairy and waking up to find horrible things under their pillow! Alfie and his friend Gabz are determined to get to the bottom of the mystery – but no-one could have dreamed what they'll discover, when they come face to face with the demon dentist herself!
Don't miss this electrifying tale from the West End producers of David Walliams' Gangsta Granny and Billionaire Boy, both nominated for an Olivier Award! It promises to be the most thrilling and hilarious adventure yet!
1. Simon Cowell
2. Alesha Dixon
Since their inception, Boyzlife have already performed some of their greatest chart hits for over 70,000 fans. Of being back on the road, playing their original material for the very first time, the band says; "we cannot wait to get back on the road and this time playing Boyzlife original material alongside all of our music over the last 25 years. The show will be a Rolla-coaster through old and new songs and we cannot wait to take our fans on the ride".
47www.dartfordbusinessdirectory.co.uk
2022 is set to be another sell out year as the band take their inspirational live show back on the road, performing their timeless hits and more, and always with a surprise or two. Don't miss the iconic 10cc on Tue 18 October. Boyzlife bring their 'Old School' headline tour to Dartford, which will see the band perform new songs from their upcoming original material studio album, 'Old School', due on May 6 and classic hits from Boyzone and Westlife. The duo will be backed by a full live band and audiences can expect to hear their recent and first original single 'The One'. The hit maker duo will also perform many of their greatest hits, from a catalogue which includes a record breaking eighteen No.1 singles and nine No.1 albums - plus combined record sales of more than 30million.
Substituting honey for some of the sugar in these muffins makes them extra moist and fudgy! This recipe will make 8 large muffins. What you need: 175g Butter or Margarine 75g Brown Sugar 75g Runny Honey (or use another 75g 3Sugar)Eggs, beaten 120g Self Raising Flour 40g Cocoa Powder 1tsp Vanilla Extract 200g Chocolate Chips (Dark, Milk or White is You'llfine)also need some muffin cases and a cupcake tin for baking. What to do: Preheat your oven to 140° C Fan. Put the Butter, Sugar and Honey in a bowl and cream together until thick and fluffy. Add the Vanilla Extract. Slowly add the Eggs, a little at a time and mixing well between additions. Sieve Flour and Cocoa Powder together in another bowl. Gently fold into the creamed mixture until completely combined. Stir in the Chocolate Chips. Weigh out 100g of the mixture into each muffin case and bake, in the cupcake tin, for about 30 minutes – until the top looks Removebaked. from the oven and place on a cooling rack for about 15 minutes. These are delicious eaten warm or left to cool Enjoycompletely.xxx FUDGY CHOCOLATE MUFFINS
By Debbie Dickinson
PARENT AND TODDLER GROUPS - TERM TIME ONLY
50 www.dartfordliving.com
MONDAYS 9:15am - 11:30am - A&J Toddlers - St Anselms Church Community Centre, Dartford. £2.50 per one adult and child and 50p for any extra children or adults each. Tea/coffee biscuits, small snack for children with juice. Craft table and singing and dancing at end of session Contact Julie on 07917 843592.
9:30-10:30am Music and Rhyme Time at Fleetdown Utd FC (near Dunelm). £5 per session if you sign up for the term, siblings go free. Contact Katie on 07734661352 or 10.30Facebook.com/musicandrhymetime-11.00am."BabyBounce&Rhyme" at Fleetdown Library. Music and fun for babies and pre-schoolers. No charge. Term time only. All are welcome - just turn up!
Mummy's Linkup: 10am – 2pm on the 2nd Friday of each month, Tree Community Centre
SATURDAYS 2-3pm - Lego Club- ages 5 and over - Chrome Road Slade Green DA8 2EL Tel: 01322 333602
THURSDAYS 10:30-11:30am, Music and Rhyme Time at Fleetdown Utd FC (near Dunelm). £5 per session if you sign up for the term, siblings go free. Contact Katie on 07734661352 or Facebook.com/musicandrhymetime
WEDNESDAYS 1pm -2.45pm - Fleetdown Open House - Fleetdown Community Centre, Swaledale Road, Dartford, DA2 6JZ - £3.50 per Adult - £1 Siblings Bottomless refreshments.
FRIDAYS 9.30am-11am Toerags Toddler Group - Adult education centre, Dartford £3 per Child - £1 Non Walkers - facebook.com/ToeRags
TUESDAYS Session 1: 9.15-10.45am, and Session 2: 11-12.30pm. Christchurch, Crossroad, Dartford. Contact Catherine on 01322 220036. 9.30am-11.30am Sticky Fingers - £1.50 per adult includes tea ,biscuits and healthy snack time for the children For pre school children up to 4 years St Mary Greenhithe Church Hall London Road Greenhithe Contact 01322 382031 or see www.stmarygreenhithe.com
Themed Football and multi skills sessions are suitable for girls and boys aged 16 months to 5 years old. Your little superstar will learn shapes, colours, numbers and lots, lots, more all through playing the BabyBallers way! Classes in Dartford, Northfleet, Gravesend and Ebbsfleet on Fridays and weekends. Please visit https://babyballers1.class4kids.co.uk/ or email matt@babyballers.com
Mummy's Linkup : 10am – 12noon on the 4th Friday of each month., Temple Hill Community Centre
BABYBALLERS
DARTFORD GYMNASTICS
DARTFORD OSTOMY GROUP SUPPORT (DOGS) meet every third Wednesday in the month at St Anselm's Parish Centre, West Hill, Dartford DA1 2HJ from 1.00 pm to 3.00 pm. It is for anyone who has an Ileostomy, Colostomy, Urostomy, IBS and pouch, their carers, family and friends.
Celebrating 50years Based in Heath Lane, we are a friendly club with super equipment, great coaches and high standards. We do lots of competitions and we do not close through the holidays! Visit our website www.dartfordgymnastics. co.uk for full details or contact Linda on 01322 409312 or email dartfordgymclub@yahoo. co.uk
CLUBS AND ASSOCIATIONS IN AND AROUND DARTFORD - DUE TO COVID PLEASE CHECK WITH ORGANISER
Wheelchair epee fencing in Dartford and Gravesham, we are delighted to announce that New Ash Green Epee club, can now introduce wheelchair fencing. If interested in taking up this para sport please contact us on 01474 871484 or alternatively look at our website www. nagfencing.eu
JUST FOR GROWN UPS GROUP
ALL DIRECTIONS is a community learning organisation for adults and young people aged 16+ with physical, learning and mental health difficulties. For more information, attend a taster session or visit our community lunch club, contact Caroline on 01322 837172 or 07570 347612
BEXLEY AND DARTFORD BRANCH PARKINSONS UK For people with Parkinsons and their carers. Dartford: 2nd Wednesday of each month, Mick Jagger Centre, 7 -9pm. Information support workers available, guest speakers and quizzes. Contact Wendy Leach.   Tel:  02083065973
THE NORTH WEST KENT BRANCH OF THE MOTOR NEURONE DISEASE ASSOCIATION meets on various date at Birchwood Country Club For more information contact Alexon 01322 228169.
AGE UK, CRAYFORD LIBRARY POP IN PARLOUR COFFEE MORNING every Friday morning 10.3012.30 Tea, Coffee, Biscuits and a chat - Just £1
We are a group of retired men who meet monthly for a lunch and a speaker at the Swanley Bowls Centre. We also have a monthly walk and occasional coffee mornings and as a side line we raise money for a local charity. If you are missing the contact with other business men since you retired, why not come and join us on the last Thursday of every month. For more details contact Phil Burt on 01322 274541 or look at our website www. waprobus.com
ERITH YOUTH RUGBY Sunday 10:45-12:00, Sussex Road Erith. Ages 4-16 welcome
LOCAL TO
Dartford & Gravesham Branch. Meets the first Wednesday of every month at the Masonic Hall, West Hill, Dartford from 1012pm.Activities include guest speakers, outings, lunches, holidays and quizzes. For more information contact Marion on 01322 402967
SURROUNDING AREAS SOCIAL GROUP more information Bexleyheath-surrounding-areas-social-group/www.meetup.com/20s-30s-Dartford-visit: DARTFORD U3A (UNIVERSITY OFTHE THIRD AGE)meets on the first Tuesday of every month (except August) at St Anselm's Church Hall, West Hill, Dartford at 2pm, For information about meetings and interest groups u3asites.org.uk/dartford/welcomevisit
HEALTHCARE RETIREMENT GROUP
We are a small friendly group who meet at the Meeting Place in the Orchards Shopping Centre on the first Tuesday of the month. Join us any time between 11am and 1pm for a social chat, coffee and biscuits or a fun quiz. For more information contact mikeansell.dt@hotmail. co.uk 20S 30S DARTFORD BEXLEYHEATH
WHEELCHAIR EPEE FENCING
51www.dartfordbusinessdirectory.co.uk
WILMINGTON AND AXSTANE PROBUS CLUB
The National Women's Register (NWR) is a national organisation that meets in the Dartford area. The NWR is a discussion group for 'lively minded women'. Contact can be made via www.nwr.org.uk or call 01603406767
LITTLE TIGERS - KARATE FOR 3, 4 & 5 YEAR OLDS Sundays 10:15-10:45 at Swanscombe Leisure CallCentre.Saj on 07903 513104
MAKE SURE THE CLUBS ARE STILL OPERATING
THE NATIONAL WOMEN'S REGISTER
THE WELLBEING LINK The Wellbeing Link meets on Friday mornings from 10-1pm in the St. Anselm's Parish Centre, 89 West Hill, Dartford A friendly and informative group is a support group for people with any life affecting health issues from loneliness and isolation to life limiting conditions. - call Julie On 07775875585
730634.
DARTFORD AND WHITE OAK TRIATHLON CLUB
Dartford Road Runners are based at Princes Park Stadium and are one of the biggest road running clubs in Kent. We currently have about 200 members of all abilities including a beginners group. DRR teams compete in the
DARTFORD JU JITSU CLUB
WAR GAMES AND MODEL CLUB
DARTFORD PARKRUN
Seeds is a long-established cycling Club in Dartford and we share our headquarters at Hesketh with Dartford Cricket Club. We cater for most abilities and have a social ride most Saturday mornings. For info on joining us please visit our www.seedscycling.co.ukwebsite
We are the local British Triathlon Federation Club covering Bexley, Dartford and Swanley. We offer coached swimming sessions 3 times per week at White oak pool in Swanley and Fairfield pool in Dartford. Our members compete in many local Triathlons plus many members are training towards Iron Man distance. We also have our own Triathlon in June every year which has been running since 1989. If you are interested in joining us then please visit our http://www.dartfordandwhiteoaktri.co.ukwebsite
FAIRFIELD (DARTFORD) WI We meet on the second Tuesday of the month at Dartford Girls Grammar School at 7.30pm. Activities include guest speakers, theatre visits and monthly lunches. New members welcome. For more information please call Judith on 01322 278703
FOOTSCRAY MEADOW PARKRUN
ENERGY FITNESS AND NUTRITION I run group fitness classes as well as 1-1 and semi private personal training sessions in Darenth at Dimples Day Nursery DA2 7HT. ENERGY Fitness & Nutrition: we offer a wide variety of group classes such as strength & conditioning, boot camps, Boxercise, mum and baby classes, inside and outside classes with great equipment and suitable for all abilities. The website is www.energyfitnut.co.uk
A new Parkrun event with parking at Crazy Barn
KENT
Mondays 7-8pm for 7-16s at the Dartford Girls Grammar, Shepherds Lane Dartford DA1 2NT in the Dance Studio.   We have an adult class 8-10pm too.  We've been running for 20 years, building confidence, teaching self-defence, hardening the target, developing skills and always welcome new members.
HOP LIKE IT'S HOT A fun (different) circuit based workout with space hoppers that challenges core stabilty, balance and strength. It is suitable for all levels and abilities. Classes are held every Wednesday evening at the stone pavilion starting at 8:15 until 9:00 costing £5 per person.
Dartford parkrun is a free to enter 5k run every Saturday morning starting by the Dartford harriers track in Central Park at 9am. All partici pants get a time a position emailed and texted after the event. To register go to www.parkrun.org.uk. Remember to bring your printed Barcode. Every Sunday Morning in the Park there is a Junior parkrun over 2k.
Based in Erith we have a wide number of members from across SE London and Kent. A great place to come and have a game, make, paint and hobby! Or, if you prefer, come grab a cup of tea and chat about all things hobby andsome things not! For more info visit - https://emperors10th.wixsite.com/home
SEEDS CYCLING CLUB
DARTFORD
DARTFORD ROAD RUNNERS
HAWLEY AND SUTTON AT HONE ACTIVE RETIREMENT ASSOCIATION is a friendly group of retired and semi-retired men and women over 55. We have a monthly meeting on the second Thursday at Sutton at Hone Scout Hut at 1.30pm. Associated activities include petanque, keep fit, short mat bowls, country walks andten pin bowling. Come along to a meeting [£2entrance] or call Carol on 07912 564710. You will receive a warm welcome.
LEARN KARATE Learn karate with Yamato Damashii – for adults & EverychildrenWednesday evening at the Leigh Academy & every Saturday morning at Becket Sport Centre, first lesson free. For more info, visit www.ydma.club or find us on Facebook, search for Yamato Damashii Martial Arts. EXILES AMERICAN FOOTBALL CLUB Coachwww.kentexiles.co.uk.Martin-07944 All ages from 7 years to adult welcome
52 www.dartfordliving.com
CENTRAL PARK ATHLETICS CLUB
Every Sunday 10-11am – Child friendly coached sessions – Come and join the CPA Swifts – As a fledgling club we would like to give children of all ages and abilities the chance to experience training and coaching within a club environment – come and be part of the team
Want to learn to play or sing?
53www.dartfordbusinessdirectory.co.uk Kent League, the Assembly League and the Kent Fitness League. To see what we offer and how to join us please visit our website – anyone is welcome to join us with all http://dartfordroadrunners.co.uk/node/440abilities.
DARTFORD MUSIC SCHOOL
The Run leaders for each group are as follows; Dartford Cricket Club, Dartford - Dawn & Brian Cyclopark, Gravesend - Dawn & Brian New runners are always welcome, and you can contact Brian if you would like more information; see contact details and e-mail link on Our Group page.
DARTFORD HARRIERS ATHLETICS CLUB
Free first session with this advert
We are situated in Dartford's outstanding Central Park and can provide access to a stateof the art running track (re-laid in 2015) and the full range of track and field facilities for just£4.50 per session (we offer discounted annualmemberships). Refreshments and changing facilities are also available. For no extra charge, we hold coached track sessions on Wednesday evenings for runners of all abilities. This is a tough but very popular way to increase your stamina and running technique, and you'll be in the company of qualified coaches and some of the friendliest runners around. For more information please visit our website centralparkathletics.co.uk
DARTFORD & DISTRICT PHOTOGRAPHIC SOCIETY
Every Tuesday from 6-7pm &Thursday from 10.30am to 12.00pm at Peppercorns, 3 Orchard Street, Dartford, Kent, DA1 2DF. For more information please call The Hope Group on 07580 615206.
. We are a long-established camera club meeting fortnightly at Stone Pavilion. We have an exciting programme of speakers, competitions, practical evenings and would welcome new members with or without pho tographic experience to our friendly meetings. You can attend several meetings as a guest before taking out membership which enables you to become a fully-fledged member and enter competitions. Our website is dartphoto. org.uk. We have a spacious hall which enables us to meet "socially distanced" in the present environment. We hope to meet you soon.
Learn new techniques, make friends and enjoy interesting talks, workshops and demon strations. Absolute beginners and more experienced stitchers welcome. We meet on the third Saturday of every month except August from 2-4pm in Southfleet Village Hall, Southfleet, Gravesend, DA13 9NX or by Zoom if necessary. Visitors are very welcome.
YOGA & MEDITATION CLASSES
WILMARA Wilmington Active Retirement Group. We are an active retirement group who meet on the third Friday of the month from 2pm till 4pm at the Memorial Hall in Wilmington. Our activities include guest speakers, outings, holidays, theatre trips, tenpin bowling, Petanque, Kurling, indoor sports activities and a lunch club. Please come along and pay us a visit you will be very Telephonewelcome!Membership Secretary.
Wendy Murray 01322 226943
SO LET'S GO RUNNING (SLGR) SLGR is a local running club with structured training sessions designed to improve runners speed and stamina. There are currently four runs available with more starting soon; see below for more details.
dartfordmusicschoolFollowEmail:ford-music-school.htmlwww.themickjaggercentre.com/dartDMS@themickjaggercentre.comus:Twitter@Dartford_MusicInstagram@
NORTH KENT EMBROIDERERS
What'sOrchestra!stopping you? Webpage:
Dartford Harriers is among the leading athletics clubs in Kent, with a history stretching back to the 1920′s, making it one of the oldest clubs in the country. If you are interested in seeing how we can help you advance your Athletics then please visit our http://www.dartfordharriersac.co.ukwebsite
For all ages and abilities, we have something for Weyou.offer a variety of music learning activities based at The Mick Jagger Centre including Individual Instrumental Lessons, group sessions with Red Rooster, Dartford Youth Choir and DMS
ST ALBAN'S AND ST EDMUNDS CHURCH GROUPS
- Knit & Natter @ St Alban's Church, St Alban's Road, Dartford DA1 1FT 10:00am – 11:30am, on the first and third Saturdays of the month. Come and knit, learn to crochet (or teach someone else), have a coffee and a lot of nattering!
St Edmund' Church - Kindness and Wellbeing Group @ St Edmund's Church, St Edmund's Road, Temple Hill, Dartford DA1 5ND - Tuesday's from 9:30am – 11:30am. Make new friends, chat over a cuppa, mindfulness and well being resources and support.
- Café @ St Edmund's Church, St Edmund's Road, Temple Hill, Dartford DA1 5ND
website: www.northkentembroiderers.co.uk email: phone:info@northkentembroiderers.co.ukEileenon01474324734
TIMEFREESINGTO 6 WEEK SINGING COURSE NEW TO SINGING OR NOT SUNG FOR SOME TIME? DATE: 6TH OCTOBER 2022 TIME: 7.30PM TO 8.45PM VENUE: St PAULS CHURCH HALL CROFTON ROAD ORPINGTON BR6 6JE THE COURSE IS RUN BY THE KENTONES CHORUS AND FOR MORE INFORMATION CONTACT MOBILE 07779755510 OR EMAIL kevkentones@outlook.com
St Alban's Church - Stepping Stones' Toddler Group @ St Alban's Church, St Alban's Road, Dartford DA1 3FT
DARTFORD CHORAL SOCIETY
A warm welcome awaits newcomers to Dartford s oldest choir - established over 100 years ago. We rehearse on Monday evenings between 7.30pm and 9.30pm at The Mick Jagger Centre, Shepherds Lane, from September to June and perform four concerts annually. Just turn up to sample the delights of choral singing! For more information please contact the Chairman, Pat Everington. Tel: 01322 220124.
54 www.dartfordliving.com
Wednesday's from 8:30am – 11:30am. - Community Café Coffee Morning @ St Alban's Church (Tuesdas) , St Alban's Road, Dartford DA1 1FT, 10am – 12noon. Drinks, sausage or bacon sarnies, scones, fruit, friends and chat.
Thursdays from 10am – 12noon - Over 60's Club @ St Edmund's Church, St Edmund's Road, Temple Hill, Dartford DA1 5ND Lunch at 12:30pm (£5pp must be booked in advance). Raffles and bingo from 1pm, prizes galore.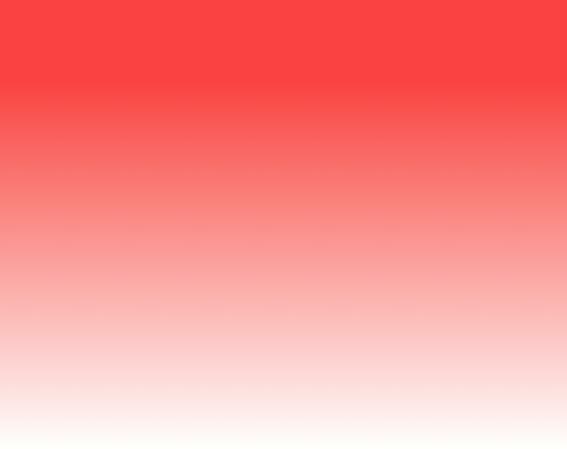 55www.dartfordbusinessdirectory.co.uk CLAREMONT DECORATIVE SERVICES • ALL TYPES OF INTERNAL AND EXTERNAL DECORATING • AROUND THE MAINTENANCEHOUSEJOBS•FREEESTIMATES • REFERENCES AVAILABLE • RELIABLE, INEXPENSIVE AND QUALITY WORK BY TRADESMENLOCAL CAN WE HELP YOU? Please call Mike or John on: Tel 01322 406439 / 01322 525708 Mobile: 07742 085333 Email: mikeperry5001@aol.com Partners: Mike Perry and John Petherick
56 www.dartfordliving.com ADVERTISERS INDEX DIRECTORY OF LOCAL BUSINESSES ADVERTISING IN DARTFORD LIVING ACCOUNTS, BUSINESS, FINANCE AND LEGAL K & A Chartered Surveyors Blue Rocket Accounting Summit DowntonWealthandAli Associates HOME IMPROVEMENTS The Double Glazing Repair Man Access for Lofts Apex Property Maintenace Claremont Decorative Services CLEANING SERVICES Oven Clean RELIGIOUS SERVICES St Albans & St Edmunds Church Groups COUNCIL SERVICES Dartford Borough Council MEMBERS OF PARLIAMENT Gareth Johnson ESTATE/LETTING AGENTS Fox WisdomEstatesEstates FLORISTS Dartford Florist GARAGES/VEHICLE SERVICES Orchard Garage CARE PROVIDERS Anchor Foster Care Home Instead HEALTH AND WELLBEING Parkinsons UK Ruby Lox- Hairdressing PRINTERS Darenth Print and Design RESTAURANTS, CAFES, FOOD OUTLETS Efes FARM SHOPS Wilmington Village Market EDUCATION Pauline Quirk Academy Katie B DartfordKidsPrimary Academy Baby/Toddler Sense My Bluewater Tutor CHARITABLE ORGANISATIONS Valley Park Radio New Life Christian Community Foodbank LEISURE/ENTERTAINMENT Orchard Theatre FC PaulYDMAAcademyKaratePageGold Academy Bexley Park Sports & Social Club The Art DartfordSocietyChoral Society TRAVEL Harden Holidays RETAIL The Bed Post Craft BradleysFramesJewellers60492245941119556543032131962342245 4554264263216172532412341711232332201855
57www.dartfordbusinessdirectory.co.uk We offer amazing value advertising with adverts starting from just £40 for a month. We don't just take your money and add you to the magazine. We want to work with you to promote your businesses as much as we can using our website and social media channels for maximum exposure. We can also provide advertising options solely online on your website and/ or social media channels. We feel we have every base covered. To book in an advert call 01322 507817 or email sales@dartfordliving.com David Magazine/ShaffordWebsite Design YOUR NEXT DEADLINE IS 15TH SEPTEMBER 2022 Dartford Living does not certify, endorse or verify the contents of any communication within the magazine/our online presence or make warranty of any kind, express or implied, with regard to the information contained therein. Dartford Living and its owners cannot be held responsible for any errors, omissions or claims made by advertisers or endorse companies, products or services that appear in any Dartford Living publication or media outlet. Dartford Living is not responsible for the content of external internet sites. THINKING OF ADVERTISING? www.dartfordliving.comADVERTISING
58 www.dartfordliving.com Call 999 in an Emergency Fire, Police, Ambulance and Coastguard 101 Non Emergency Number for Kent Police Crimestoppers 0800 555 111 KEY FireNONPoliceNUMBERS01622690690EMERGENCYONLYSafetyAdvice&FREE Home Fire Safety Check 0800 169 1125 Dartford Borough Council 01322 343434 Gas Leaks (24 hour) 0800 111 999EDF Energy Networks Emergencies/ Powercuts Helpline 105 Flooding Highways03459881180Kent03000 41 41 41 Social Services 03000 41 41 41 Water Burst 0800 820 999 0800(Southern)714614 (Thames) DarentHEALTH Valley Hospital 01322 Dartford428100East Health Centre 01322 421480 Boots Chemist Bluewater 01322 624780 (Late Night) ASDA Greenhithe Chemist 01322 374100 (Late Night) The National Pandemic Flu Service 0800 1513 100 West Kent NHS helpline 0800 0 850850 HeathrowTRAVEL Airport Enquires 08700 Gatwick000123Airport Enquires 08700 Highways08456National002468RailEnquires484950EnglandInfo Line 0300 123 24HELPLINES5000HourKentDementia Helpline: 0800 500 Information0800Debt01322Citizens08457Alcoholics3014Anonymous:697555AdviceBureau:472979Councilling(CAP)3280006AboutDrugs - FRANK: 0800 776600 Kent Homophobic Incident Reporting Line: 0800 328 9162 Kent Racial Incident Reporting Line: 0800 138 1624 Local Breastfeeding CounsellorsNational01322Judianne/Paula224072Domestic Violence Helpline(24 0808hour)2000 247 NSPCC Child Protection Helpline: 0808 800 5000 RSPCA Kent, North West Branch Helpline 01322 GarethLOCAL116Samaritans:286720123MPJohnson 020 7219 7047 LOCAL SPORTS CLUBS Bexley Rugby Club 01322 550142 GrammarMondays,Dartford777250DawnDartfordbexleyrfc/www.pitchero.com/clubs/orLadiesHockeyClubHall(Secretary)07793JuJitsuClubDartfordGirlsSchool,Shepherds Lane. 6.30-8.00 Juniors, 8.00-10.00 Seniors Dartforddartfordjujitsu.co.ukwww.SharksBasketball Club Tim Dickson - 07855 692527. Dartford Volleyball Club Graham - 01322 275290 or 07984 Stone106134.Lodge Indoor Bowling Club 01322 274111. VCD Table Tennis Club Eric Jenkins - 0208 3038312. 'Play & pay', 9 hole, par 3 golf course on Dartford Football Club's Princes Park- Contact: 01322 DartfordDartfordDartfordUSEFULdarenthvalleyrfc/www.pitchero.com/clubs/Dartfordwww.dartfordfc.com299990ValleyRFC-FACEBOOKGROUPSLivingTogetherLivingCommunity Group LOCAL AND NATIONAL USEFUL NUMBERSS
59www.dartfordbusinessdirectory.co.uk Corporate Downton & Ali Associates 0203 info@downtonandali.co.uk0210075 MAKE SURE YOUR BUSINESS IS PROTECTED Call Brian Downton, Dartford's Protection Champion for: Business Protection – We can help to ensure your company is protected should a key stakeholder, such as a director, su er a serious illness or die. Key Person Protection – This protects your business in the event of the loss of a person who makes a significant contribution towards the profitability of your company. Business Insurance – Whether you would like to insure your premises or stock, need employer's liability, public liability or indemnity cover, we can help. Corporate Private Medical Insurance –Protecting your employees provides them and you with the peace of mind that comes with knowing they will have access to the care they need if they are unwell. Download your Corporate Guide