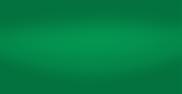 coachellavalleyweekly.com • March 23 to March 29, 2023 Vol.12 N o.2 Daddy's Dyin'... Who's Got the Will? pg5 Stewart Copeland pg5 Fashion Week El Paseo pg11 Garyk Lee pg13 Mario Lalli & Zach Huskey pg6
March 23 to March 29, 2023 www.coachellavalleyweekly.com 2
Rich Henrich, Heidi Simmions
Gutierrez, Tricia Witkower
Riozza, Eleni P. Austin, Janet McAfee, Haddon Libby, Sam DiGiovanna, Dale Gribow, Rob Brezsny, Craig Michaels, Dee Jae Cox, Denise Ortuno Neil, Lynne Tucker, Aimee Mosco, Ed Heethuis, Ruth Hill, Madeline Zuckerman, Daniel Paris, Michelle Borthwick, Nadia Popova, Merita Wheel-Zot, Dennis Shelly, DeAnn Lubell
Photographers
Robert Chance, Laura Hunt Little, Chris Miller, Esther Sanchez
Videographer
Kurt Schawacker
Website Editor
Bobby Taffolla
Distribution
Phil Lacombe, William Westley
It's glow time! The Living Desert's wildly popular, Glow in the Park event series opens to the public today, Friday, March 17 from 6:30-10:00pm. Presented by Acrisure Arena, Southern California's newest world-class arena and home of the Coachella Valley Firebirds, Glow in the Park is ready to dazzle guests with a new line up of hand-crafted, larger-than-life lantern displays. Tickets are now available!
"Glow in the Park is ready to delight guests of all ages with its whimsical, immersive, and awe-inspiring installations," said Allen Monroe, President/CEO of The Living Desert. "From towering animal lanterns to engaging photo opportunities and interactive installations, Glow in the Park is all new for 2023!"
Guests can watch the desert come alive with imaginative lanterns, incredible art installations, interactive displays, and plenty of memorable photo opportunities at Glow in the Park.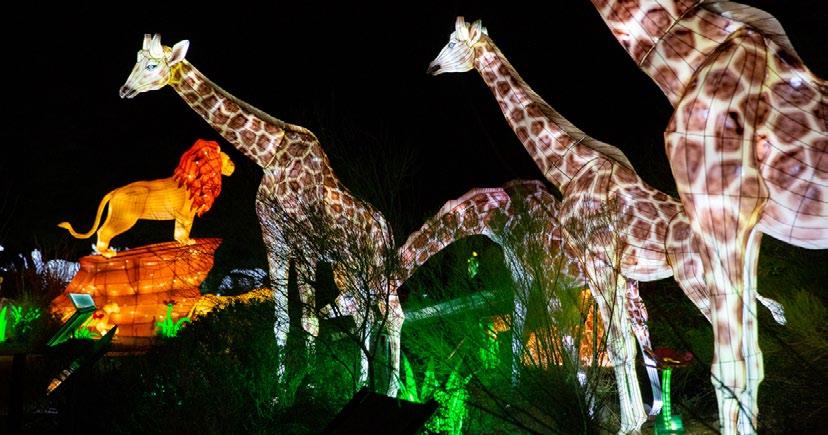 Glow in the Park runs nightly, March 17 through April 30 from 6:30-10:00pm, with last admission at 9:00pm. Tickets are on sale now at LivingDesert.org/Glow Advanced reservations are required as space is limited; tickets are purchased
for a select date and time. New this year, a combo ticket is available – guests can purchase an any day general admission zoo ticket and a Glow in the Park ticket for a discounted rate.
Glow in the Park is presented by Acrisure Arena home of the Coachella Valley Firebirds and sponsored by the City of Palm Desert. Produced in partnership with Tianyu Arts and Culture, Inc., Glow in the Park is an extraordinary night-time event featuring intricate, immersive, and truly amazing animal and nature-scape lantern creations.
About the Living Desert: The Living Desert Zoo and Gardens is a nonprofit, accredited member of the Association of Zoos and Aquariums, ensuring the highest standards of all aspects of animal care, education, conservation, public service, and operations. The Zoo is active in conservation research, habitat protection, breeding programs and education initiatives around the world, as well as in its own community. The Zoo has been a top destination in the Palm Springs area for 50 years. The Living Desert is located at 47900 Portola Ave, Palm Desert, CA 92260. For more information: (760) 346-5694 or visit livingdesert.org
About Acrisure Arena: America's
hottest music festival destination finally has the world-class arena it deserves. Opened December 14, 2022, the Acrisure Arena provides the greater Palm Springs area of Southern California with a premiere 11,000+ capacity venue to host the biggest artists and acts on the planet. Designed specifically for hockey and concerts, the new arena provides top-tier hospitality, artist amenities, and all of the benefits of a modern music and sports venue. In addition, the facility will serve as the new home of the American Hockey League affiliate of the Seattle Kraken, the Coachella Valley Firebirds.
The Acrisure Arena is a $300+ million project that is being 100% privately funded through outstanding partners Oak View Group, Seattle Kraken, and Live Nation. Learn more at AcrisureArena.com and follow Acrisure Arena on Facebook, Instagram, Twitter, and LinkedIn.
About the Coachella Valley Firebirds: The Coachella Valley Firebirds are the AHL's 32nd Franchise and the affiliate of the Seattle Kraken. The team is set to play its inaugural season in 2022-2023 at the Acrisure Arena. Visit www.cvfirebirds.com for the latest news and information.
www.coachellavalleyweekly.com March 23 to March 29, 2023 3 CONTENTS Glow In The Park at The Living Desert 3 Daddy's Dyin'… Who's Got the Will? 5 Stewart Copeland at Fantasy Springs 5 Mario Lalli & Zach Huskey 6 Cyber Corner 7 Consider This - Fatso Jetson/Dali's Llama 8 Club Crawler Nightlife 9 Travel Tips 4 U ........................................... 10 Pampered Palate - Babaloo .................... 11 The Vino Voice .......................................... 12 Art Scene - Eliana Tobias .......................... 13 Pet Place .............................................. 14-15 Society Scene ............................................ 16 Haddon Libby ............................................ 17 Dale Gribow .............................................. 17 Frankie "The Future" Kazarian ................ 18 Safety Tips ................................................. 18 Swag For The Soul .................................... 19 Free Will Astrology ................................... 19 Send Me A Trainer .................................... 20 Cannabis Corner ....................................... 21 Coachella Valley Weekly (760) 501-6228 publisher@coachellavalleyweekly.com coachellavalleyweekly.com facebook.com/cvweekly twitter.com/cvweekly1 Publisher & Editor Tracy Dietlin Art Director Robert Chance Sales Team Kirby, Kathy Bates,
Bill Club Crawler Nightlife Editor Phil Lacombe Head Music Writer Esther Sanchez Head Feature Writer Crystal Harrell Feature Writers Lisa
Noe
Writers/Contributors: Rick
Raymond
Morgan,
March 23 to March 29, 2023 www.coachellavalleyweekly.com 4
Set in the small town of Lowake, Texas, in 1986, Del Shores' Daddy's Dyin'… Who's Got the Will? tells the riotous tale of four very dissimilar grown siblings who come together after their father suffers a debilitating stroke. One wants to maximize time with Daddy before he goes, while another seeks forgiveness for a long-ago transgression. The remaining two just want to find their father's will so they can cash out. Unfortunately, Daddy can't remember where he put it.
The hilarious and touching world of dramatist Shores is inhabited by wellrounded characters exhibiting plenty of heart, gumption, and droll Southern eccentricities. But at the core, his stories are about family. The head of this particular kindred is Mama Wheelis (Amanda Burr).
As the grandmother, she rules the roost and is not afraid to take her razor strap to her ungrateful grandchildren, Lurlene (Kat
Anderson), Sara Lee (Louise Ross), Orville (Winston Gieseke), and Evalita (Jasmine Shaffer). Add to the mix Daddy Buford (Terry Huber), who watches imaginary television and plays checkers by himself; Orville's weight-obsessed wife, Marlene (Dani Jara); and a pot-smoking hippy musician named Harmony (Sam Schwartz) to round out the winning ensemble in an entertaining and heartfelt comedy that puts the "fun" in dysfunctional.
The play is directed by Richard Marlow with set design by Toby Griffin, projections by Nick Edwards, lighting by JW Layne and costumes by Derik Shopinski.
Daddy's Dyin'...Who's Got the Will? runs March 17-26. Show times are 7 p.m. on Thursdays, 8 p.m. on Fridays and Saturdays, and 2 p.m. on Sundays. Tickets are $32 for adults and seniors, $17 for students. Group discounts are available.
For tickets, sponsorship opportunities,
or other information, call the PCT Box Office at 760-323-5123 or order online at palmcanyontheatre.org. Palm Canyon Theatre is located at 538 North Palm
Canyon Drive, at the corner of Alejo Road and Palm Canyon Drive. Box Office hours are currently Tuesday-Saturday, 10 a.m.-4 p.m.
About Palm Canyon Theatre:
Palm Canyon Theatre is a nonprofit, 501(c)3 organization dedicated to the education of live stage production and the enrichment of the greater Palm Springs community and its visitors. The regional repertory theater company operates primarily with volunteers and produces about 13 Broadway musicals and classic plays each year, plus offers a children's theatre camp and production. The theatre opened its doors in 1997 when Dr. William "Bill" Layne and his family renovated the historic Frances S. Stevens School located at the corner of Palm Canyon Drive and Alejo Road in Palm Springs, CA.