REBUILDING STOLEN LIVES MIGRANT HELP IMPACT REPORT 2021-22
Contents: Re:ceptive > Our vision and values Re:connecting > Our Chair's welcome Re:sources > How we help Re:sults > Stories and examples of rebuilding stolen lives Re:cap > Key highlights Re:gional > Where we've helped give people a voice Re:sounding > Clear Voice Re:action > Closing words from our CEO Re:markable > Thanks Re:inforcements > How you can help rebuild stolen lives 6 8 12 14 28 48 68 72 74 76
Supporting displaced people
To be forced to leave behind everything you know: where you live, the people you love, familiar places, customs and language. That isn't something anyone chooses to do unless they have to. But to escape war, violence, exploitation or oppression it might be the only way to find safety. People deserve to be safe, to be welcome, and to be heard.
Hearing people's voices
We work with, and for, people who – through no fault of their own – have had to leave everything they care about to find a new home for themselves and aim for a brighter future.
We are proud to tell you, in this report, about the work we have done in 2021/2022, providing life-changing help to the people that we, our teams and our partners have supported.
But more than this: we want to lift up their voices as we welcome them to the UK.
6
"People like me had to leave our countries because we faced many difficulties and risked our lives.
I had to leave my country and lost most of my friends on this journey. Migrant Help have done a lot for me – they have communicated with me and supported me."
"Every time I was struggling, I needed any help or support I pick the phone up and I called you. You never once hesitated. You're always there for me."
It has been my privilege to have taken on the role of Chair of Migrant Help since September 2021. As a refugee myself, fleeing Uganda in 1972, my family was supported with warmth and compassion by the very same charity (then known as the Kent Committee for the Welfare of Migrants). The work we do in supporting people seeking asylum and survivors of modern slavery has, therefore, a deep personal significance.
8
As Migrant Help approaches its 60th year in existence, I am humbled by how much we have achieved, and at the same time, how incredibly vital our work is and will continue to be, especially in the context of the current challenges and the evolving global developments in migration and exploitation.
Our immigration processes can be complex and difficult to navigate. For the traumatised vulnerable clients we support, who face further challenges in communication, and the frightening insecurity of their situation, we are often the only helpline. It is a critical responsibility that we at Migrant Help take on with dedication, compassion and commitment.
It has been a particularly challenging year, starting with the halting return to work post-pandemic and the critical shortages of staff across all sectors. At the same time, the demand on our services has been unprecedented, exacerbated by the arrivals of refugees fleeing the Afghanistan conflict and the Russian invasion of Ukraine.
In addition to our work supporting people seeking asylum, we also expanded our contractual support to survivors of modern slavery in South East England, and were awarded a new grant funding to support survivors of human trafficking in Scotland.
We continued working cohesively with external organisations within the community and the sector, creating collaborative funded partnerships. We developed Lived Experience Advisory Panels to ensure our services are inclusive, informed and tailored towards the needs of our clients.
Our staff worked diligently to meet these increasing demands of all our work, by trying to mitigate the recruitment challenges, by working even harder, implementing efficiencies, and doing their very best to make sure we fulfil our responsibilities. I applaud their commitment and resourcefulness.
Our impact report shows that we supported nearly 82,000 refugees and people seeking asylum, more than 1900 survivors of modern slavery, over 5,000 EU citizens, and created employment opportunities for 40 refugees to work as interpreters.
10
This report seeks to showcase the stories that lie behind the numbers. We hope to share the real-life outcomes behind the outputs in our work: supporting and empowering our clients, working collaboratively with the sector to actively support a more compassionate public narrative about our clients and to truly implement a lived experience focus in the delivery of our services.
I feel incredibly proud and humbled by the dedication, professionalism and compassion of my team at Migrant Help and our partner organisations. Every story of suffering, resilience and hope shared by our clients in this report leaves me inspired, committed and with a sense of urgency to do more – to continue delivering lasting impact.
There is much more to do, and I am truly grateful to be supported by a team that is committed to delivering the charity's vision.
Chair of the Board of Trustees
12
How we help
Our services are all aimed at supporting people affected by displacement and exploitation. These include: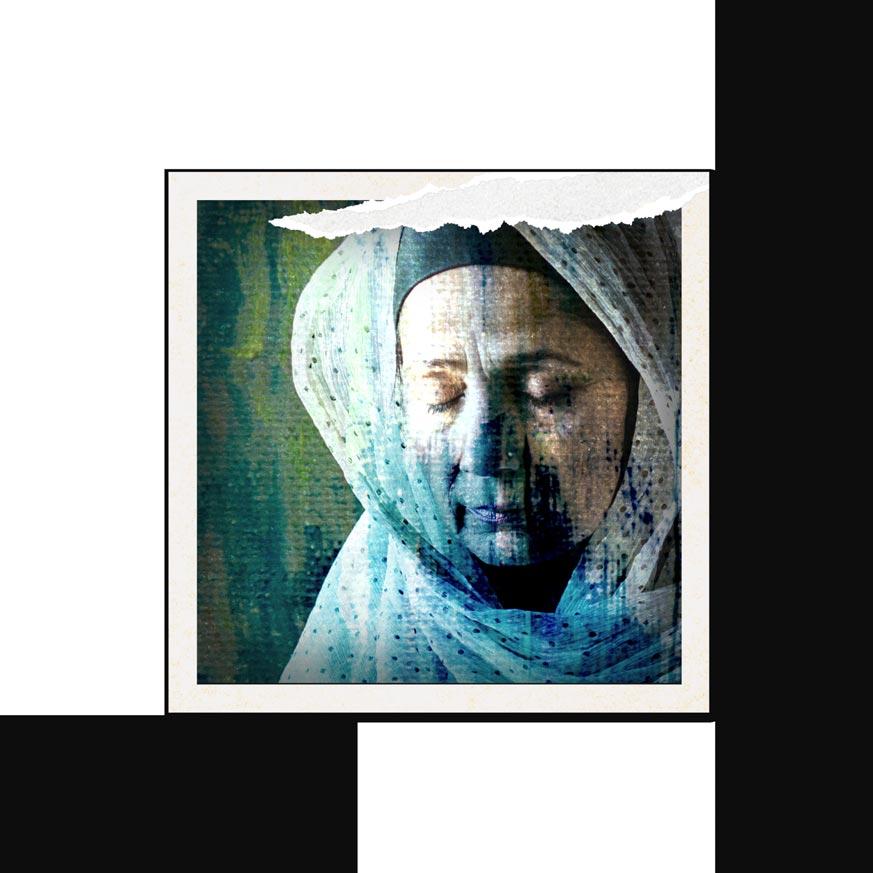 14
How giving people a voice helps rebuild their stolen lives.
16
Nazeer's story
I am 20 years old. I was born in Eritrea in 2002. I am the only child of my parents – I have no siblings.
My father was arrested in 2004, and again in 2006. This was the last time I saw him. He is still in prison.
After this, we moved, for our safety, to Sudan. I was very happy there – it was my home.
In 2018 my best friend took part in a demonstration against the administration, and he was killed because of it. They had killed my friend (who I called a brother), and I felt that I had to participate in the demonstrations as well, in his memory.
I was personally targeted by the rapid support force, partly because I was Eritrean, not Sudanese. One day they just chased me and hit me with their car. I needed an operation, and the injuries left large scars on my arm and pain in my arm and hand.
I still really didn't want to leave Sudan, but my auntie, who had been raising me since my mother's death in 2011, told me that it wasn't safe for me to stay any more.
She said: "They killed your friend, and now they are targeting you, they are going to kill you as well. You have to leave Sudan".
So, in 2021, I left Sudan for Chad. After 14 days in Chad I went to Libya, where I stayed for 10 months. Then I travelled to Italy on a plastic dinghy. It was a long and exhausting journey. We were picked up by a ship called the Viking Ocean, but at the time we were still in African, not European, waters. Eight hours later we passed into Italian water and came to shore.
I spent four months in Italy. I met an agent who was helping people get from Italy to France by lorry. He charged 50 euros, which I couldn't afford, so I borrowed 20 euros from a friend. Because of this I was told that I would have just one chance to get to France, if the attempt failed then they would not do anything more for me.
Once I finally got to France, I had two choices. I could either get to the UK on a lorry or by boat. Travelling by lorry is quite risky, you could fall and even die. Considering my arm injuries, I decided that the lorry was not a good option for me. But to go by boat, the agent was asking for 500 euros.
My auntie sent me the money but then the agent told me that they wanted 1,500 euros. So again, because I didn't have the full amount, I was told that I would just have one chance to get to the UK.
I made it to the UK after a tiring and frightening boat journey. As soon as I got here, I was relieved, although one day I would like to go back to Sudan if it was safe for me – which it isn't at present because of the militias.
Now, most of the time I think about my auntie. I have no one in the UK, no family, siblings, or mum. I keep thinking about everything my auntie did to pay for my journey. Her son told me that she now lives in a very harsh situation in Sudan. She can't even afford to buy food, she never told me this, but her son did. I feel helpless and hopeless because I can't give her anything back. It is very hard.
18
I am also very worried about my arm injury. A doctor in Sudan told me that I would need another operation, otherwise I might lose the movement in my hand.
At school I didn't study much – my hobbies were all sports. I played with a couple of football teams there, and I am hoping to carry on playing football in the UK. This is my ambition, as long as my hand injuries don't stop me. In the meantime, I am running as well to prepare myself and keep physically fit.
I play up front. My favourite British team is Chelsea and am now registered with a team in Solihull where I am now living.
I met the coach, and he has my number, so I hope he is going to call me back.
I'm grateful for the support I have received from Migrant Help. Sameera has done a lot for me. She has supported me, communicates with me, took us on a visit to Wales and also gave me a bike.
I would like to say that people like me had to leave our countries because we faced many difficulties and risked our lives. We had a difficult journey across the sea which was so hard.
I had to leave my country and lost most of my friends on this journey – I could have lost my own life too.