DBROBST@COLORADOCOMMUNITYMEDIA.COM
BY DEB HURLEY BROBST DBROBST@COLORADOCOMMUNITYMEDIA.COM
P3
PHOTOS BY DEB HURLEY BROBST
OWSERVING EVERGREEN, CONIFER, BAILEYAND PINE 75 CENTS COURIER C A N Y O N www.canyoncourier.com SUBSCRIBE: ALL LOCAL, ALL THE TIME. $40 PER YEAR. DISCOUNTS AVAILABLE THISRECYCLEPLEASEPAPERFOLLOW US FACEBOOKON INSIDE THIS ISSUE EPRD briefs 5 Ignite Fellowship 6 Barefoot Mile 7 Opinion 8 Sports 11 Life 14 Sheri 's calls 19 Happenings 21 VOLUME 63 ISSUE 43 BY DEB HURLEY BROBST
The artwork displayed at the Evergreen Fine Arts Festival came in literally all shapes and sizes from tiny earrings and pendants to giant photographs more than eight feet high.The festival Aug. 27-28 at the Buchanan fields had something for everyone — and while some attendees simply perused the art from nearly 100 artists, others came away
Attendees at the Evergreen Fine Arts Festival check out photography by Randy Thomae of Boulder.SEE ARTS FEST, P4
It appears that Bergen Valley and Bergen Meadow elementary schools will return to being one school. If approved by the Jeffco school board on Nov. 10, Bergen Meadow, which houses students in preschool through second grade, will close after the 2023-24 school year. Meanwhile, an addition will be built onto Bergen Valley, which currently has third- through fifth-graders, to accommodate preschool-fifth grade beginning in fall 2024. The school board heard recommendations for school closures at its meeting on Aug. 25 since enrollment districtwide continues to decrease. Fifteen other elementary schools in the district — all down the hill — are slated to close in June and combine with nearby schools. Before the Nov. 10 decision, district officials promised community meetings to get feedback from the
Henry Bergeson of Conifer makes kaleidoscopes and then creates wall hangings from the kaleidoscope images. He was one of the artists featured at the Evergreen Fine Arts Festival.
SEE CLOSURE,
Bergen
itscombineslatedMeadowtowithsisterschool Je co school board to close 15 other elementary schools down the hill
Evergreen Fine Arts Festival displays
beautiful pieces from 100 artists
ALMQUIST
In Loving Place an Obituary for Your Loved One. Memory obituaries@coloradocommunitymedia.com303-566-4100SelfplacementavailableonlineatCanyonCourier.com
Hastedt July 20,
HASTEDT In Memory Douglas J. "Jim" 1944 - 2021
September 3,
OBITUARIES
Donavon Almquist
Donavon Almquist - Long time resident of Evergreen, passed away August 10th. He was 87 years old. He owned Almquist Plumbing and Heating in Evergreen for 55 years and owned / managed three Evergreen o ce buildings. Donavon is survived by wife of 66 years Jere, son Je rey, daughter Amy, grandson Matthew (wife-Charlotte), several nieces, nephews and many friends. ere was cremation.
September 1, 20222 Canyon Courier
Jim was born and raised in Columbus, Texas where he has been laid to rest. He graduated from the Air Force Academy, moved to Colorado and had successful careers in real estate, land development and the mortgage industry. Jim was passionate about y shing and was a member of Trout Unlimited. He loved traveling and was always ready to plan a trip. He delighted in attending his grandchildren's sports events. His family and friends dearly miss Jim's endearing personality, kindness, mischievous
"It is hard on all school communities when we do not efficiently utilize our resources and take advantage of economies of scale," information from the district said. "Most importantly, it creates inequities in the educational opportunities that schools are able to provide to students due to budget limitations."
Canyon Courier 3September 1, 2022 26731 Main Street • Conifer Drive A Little...Save A Lot! WOOD • GAS • PELLET / FIREPLACES • STOVES • INSERTS • LINEARS / GRILLS • FIREPITSMILITARY & EMS DISCOUNTS • RETIRED VETERAN-OWNED CALL US FOR A FREE inglenookfireplaces.com303-838-3612QUOTE! PREMI E R D EALER WE SELL & SERVICE THE HIGHEST Q U A L I T Y PRODUCTS C O L O R A D O S O N LY * 26% of total purchase and installation charges of select biomass-burning models quali es for federal tax credit.26%* TAXFEDERALCREDIT $ave ON PURCHASE & INSTALLATION! Stay Warm This Winter. TOUP September 8-October 10 $ave Now! Electric Insert $ave10000 P43 Pellet Stove up to 2,400 sq ft $$ave10000 • Gas Electric& Inserts • Pellet & Wood Stoves $$ave20000 Cosmo Gas Insert $$ave30000 Escape Gas Insert $$ave20000 Provident Gas Insert$$ave20000 Supreme Gas Insert • Hundreds& in $avings $$ave10000 Discovery I Wood Stove up 2,100tosq ft $$ave10000 2100 WoodMilleniumStove up to 2,100 sq ft public and public comment periods at board Bergenmeetings.Meadow, which is on South Hiwan Drive behind the Evergreen Fire/Rescue Administration Building, was built in 1970. It was known as Bergen Elementary School, and it housed all elementary school grades. Bergen Valley, which is on Sugarbush Drive about 1.7 miles away, was constructed in 1997 to provide more space for the overcrowded BergenBergenElementary.Meadowand Bergen Valley — known collectively as The Bergens — share a principal, buses, a PTA and more. District officials called the change at The Bergens a "special circumstance" since Bergen Meadow has a sister school. According to data provided by the school district, only 44% of the Bergen Meadow building is being used with about 193 students.Jeffcocurrently serves 69,000 students when it has the capacity to serve 96,000 students. The district lost 5,000 students between 2019 and 2022, officials said. "There is no joy in what we are presenting here tonight, but it is the work we believe needs to be done," Lisa Relou, Jeffco's chief of strategy and communication, said at the boardEvergreenmeeting.elementary schools generally have seen enrollment declines, and census data show that Evergreen is aging, with the largest percentage of the population — 33% —between 50 and 69. According to the data, 7% are 20-29, 12% are 30-39 and 14% are 40-49. Longtime Evergreen residents suggest that Evergreen elementary schools have seen enrollment decreases in part because some families have chosen online options, especially since the pandemic, plus the area also has Rocky Mountain Academy of Evergreen, which is a public charter school, plus three private schools: the two campuses of Montessori School of Evergreen and Evergreen Country Day School. Closing elementary schools is phase 1 of the district's consolidation plan called "Regional Opportunities for Thriving Schools." Phase two, which is expected to begin in January, will include looking at possible consolidations at middle schools and high schools throughout theJeffcodistrict.officials believe that closing some elementary schools — while difficult for families and school staff — is the right way to proceed.
FROM PAGE 1 CLOSURE Bergen Valley Elementary COURTESY PHOTOSBergen Meadow Elementary

FROM PAGE 1 ARTS FEST
Sherman explained that he's been a sculptor his entire life, and he has loved the "creative obstacles" he has encountered on his artistic journey. This was Sherman's second time in the festival, and he said he has been impressed with Evergreen because people go out of their way to help others.
Charles Sherman, an artist from Los Angeles, sat under an umbrella as he watched attendees check out his sculptures, many of which are large. A man stopped and asked Sherman where he could put such a sculpture, and Sherman replied that it could go near a home's front door.
The 56 th annual festival is organized by the Evergreen Artists Association, which through a juried process selects a variety of art created by artists locally, in Colorado and from around the country including New Mexico, Arizona, Nebraska, North Carolina, California and Texas. Included among the 100 booths were fabrics, metalwork, glass, furniture, baskets, kitchen utensils and ceramics in addition to paintings and photographs. The festival was fi lled with something for every artistic taste.
September 1, 20224 Canyon Courier WILDFIRE SEASON IS HERE. ARE YOU READY? Experts in Defensible Space & Forest Restoration. 10% off on proposals accepted by 7/30/2022 *Some restrictions apply. Contact us for your wildfire mitigation needs. Call 720-556-4922 www.acetreecareservices.com
Above: Jewelry by Ravelle Flores of New Mexico hangs on a wall of a tent at the festival. with several packages.
Jeweler Ravelle Flores from New Mexico shared a tent with her mom, noting that she had been part of the festival fi ve years ago. A woman who bought a pair of earrings told Flores that she was very excited to get the perfect pair.
EAA uses some of the festival proceeds to provide student scholarships and fi nancial support to local art teachers and to help local artists further their careers, according to Julie Sims, the festival's co-director. Sims said she was in awe of the beautiful items on display at the festival, which moved three years ago from the Hiwan Homestead grove.
Left: Charles Sherman, a sculptor from Los Angeles, was one of nearly 100 artists at the Evergreen Fine Arts Festival on The inside of one of Henry Bergeson's kaleidoscopes. PHOTOS BY DEB HURLEY BROBST
Henry Bergeson of Conifer creates handmade kaleidoscopes of various sizes and photographs kaleidoscopic images to create wall hangings. He was laid off from his mechanical engineering job in 1987, moved to Colorado, and began making kaleidoscopes, which has become his full-time job.
COURTESY
Canyon Courier 5September 1, 2022 Prepare for power outages today WITH A HOME STANDBY GENERATOR *To qualify, consumers must request a quote, purchase, install and activate the generator with a participating dealer. Call for a full list of terms and conditions. REQUEST A FREE QUOTE CALL NOW BEFORE THE NEXT POWER OUTAGE (866) 977-2602 $0 MONEY DOWN + LOW MONTHLY PAYMENT OPTIONS Contact a Generac dealer for full terms and conditions FREE 7-YearWarranty*Extended A $695 Value! FDI-1867K-A © 2022 EDWARD D. JONES & CO., L.P. ALL RIGHTS RESERVED. > edwardjones.com | Member SIPC Call or visit your local financial advisor today. Compare our CD Rates Bank-issued, FDIC-insured Minimum deposit % APY* Minimum deposit % APY* Minimum deposit % APY* * Annual Percentage Yield (APY) effective 08/24/2022. CDs offered by Edward Jones are bank-issued and FDIC-insured up to $250,000 (principal and interest accrued but not yet paid) per depositor, per insured depository institution, for each account ownership category. Please visit www.fdic.gov or contact your financial advisor for additional information. Subject to availability and price change. CD values are subject to interest rate risk such that when interest rates rise, the prices of CDs can decrease. If CDs are sold prior to maturity, the investor can lose principal value. FDIC insurance does not cover losses in market value. Early withdrawal may not be permitted. Yields quoted are net of all commissions. CDs require the distribution of interest and do not allow interest to compound. CDs offered through Edward Jones are issued by banks and thrifts nationwide. All CDs sold by Edward Jones are registered with the Depository Trust Corp. (DTC). Zach Pitman Financial Advisor 1800 Colorado Blvd Ste 5 Idaho Springs, CO 80452303-567-9200$5000 $5000 $5000 3.02.75 1-year 2.4 3-month6-month 4602 Plettner Lane 2A Downtown Evergreen Next to Go Paint New Fall Arrivals: Pumpkin, Caramel, Apple, and more! Plus all your favorite Teas, Honey, Syrups, Tea Accessories & Gi s. Buy 1, Get 1 50% O of equal or lesser value Valid 9/1/22-9/30/22
Lake trail project to be rebid in
EPRD BRIEFS
Artist rendering of the completed Lake North Trail. PHOTO
Pickleball clubs hopes for more courts The Evergreen Pickleball Club hopes the Evergreen Park & Recreation District board will keep the growing sport in mind as it embarks on a strategic plan.
In July, the district received only one bid that was substantially higher than the money the district has. Staff rejected the bid and asked construction companies why they didn't bid on the project.
"When we put it out to bid (in October), we will be more flexible in the timing," Cohen said. She noted the bid request will still require the work that will force a detour on Evergreen Parkway to be no more than 120 days as originally planned.During construction, Evergreen Parkway along the lake is expected to be down to one lane, and the detour will divert northbound traffic through downtown Evergreen to Meadow Drive while southbound traffic will travel on Evergreen Parkway.Cohensaid the organizations providing large grants for the project — the Denver Regional Council of Governments and Colorado the Beautiful — have provided extensions.Plans call for a 10-foot-wide concrete trail along Evergreen Parkway and a soft-surface trail along the lakeshore.TheEvergreen Lake North Trail was built in 1987, and in 2016, a portion of the trail collapsed, closing it for 19 months. EPRD staff managed to shore up the supports under the trail to reopen it. Most recently, an area of the trail collapsed in August, and crews were able to make repairs and reopen it in two days.
EPRD board members approved the salary ranges for all positions in the district at its Aug. 23 meeting, noting that as they move through the budget process, they may be able to afford merit increases on top of the minimum wage adjustment.
Liz Cohen, EPRD's grants and development coordinator, said the companies' biggest concern was the tight construction timeline, especially being unsure whether construction materials could be delivered in a timely manner.
Club President Bob Taber explained at the Aug. 23 EPRD board meeting that the club now has about 240 members after the sport was introduced to Evergreen in 2011. Outdoor courts are in Marshdale Park and at Evergreen Middle School when school is not in session, and indoor courts are at Wulf Recreation Center. Taber said more than half of members live south of downtown Evergreen, and he advocated for more indoor courts on the south side of town. He noted that if EPRD had competitive pickleball courts, it could host tournaments that would bring more money to the district and visitors to Evergreen.
The Evergreen Park & Recreation District will ask for bids to build the Evergreen Lake North Trail starting in October after rejecting the one bid it received in July. Before requesting bids from construction companies for the $4.5 million project, the board wants to hire a construction manager, EPRD staff told the board at its Aug. 23 meeting.
EPRD sta 's minimum wage to increase The minimum wages for Evergreen Park & Recreation District employees will move to $14 per hour beginning in 2023. Increasing the hourly wages will cost the district $49,000, which will be factored into the 2023 budget that the board will approve in December.
October
Heather Facer, EPRD's human resources manager, said of the 238 staff members on the payroll, 152 will get the raises to $14 per hour, primarily those working in children's programs, at the Lake House, bus drivers, coaches/general recreation instructors, referees and aquatics. Many are part-time or seasonalExecutiveemployees.Director Cory Vander Veen said the rec district has a difficult time finding seasonal employees.The salary ranges are derived from a compensation study looking at other comparable recreation districts. The compensation study is done every five years, and this year it looked at wages for comparable positions in the Golden, Foothills, Apex and Mountain recreation centers.Facer said compared with the other recreation districts, EPRD is in the middle in terms of insurance and retirement benefits and paid time off.

"A little prayer and a lot of food," added Ellen Murray, the church's marketing director. As the group grew, Elrod explored becoming a minister, including a residency with BRAVE Global. The group became too large to meet at someone's home, so it moved to Venue Theatre where as many as 80 people have attended services.
Both Stenger and Murray are pleased with the leadership Elrod has"Weprovided.areblessed to have a man of faith with a heart of a shepherd," Stenger said of Elrod. Murray added: "Brian has such a light about him." Elrod hopes to focus his congregation on service, so people live their faith. He says he has created Ignite Fellowship so the candle of the Lord isn't blown out. Instead, he wants that candle to be ignited through the Holy Spirit and to be a light to the community. For more information about the church, visit ignitefellowship. church.
Ignite launchesFellowshipSept.18intheVenueTheatre
Ch li Cookoff SUPPORTING OUR LOCAL MOUNTAIN AREA VOLUNTEER FIREFIGHTERS To purchase tickets, sign up to be a chili cook, sponsor, donor, artist or business, visit our website at www.bigchili.org. buchananSEPTEMBERSATURDAY,park | Evergreen, co 10:00 AM - 5:00 PM10 HT
New Conifer church to shed a light on faith
Pastor Brian Elrod, also an ordained chaplain, is excited about creating a more formal organization from a group that had been meeting monthly in private homes for about a year. The church's official launch will be at 10 a.m. Sept. 18 in the Venue Theatre. Prayer is at 6 p.m. Wednesdays with fellowship after the service on the third Sunday."When we started (to meet in Evergreen), we didn't say we wanted to start a church," Elrod said. "We were meeting once a month to eat."
Big
PHOTO BY DEB HURLEY BROBST
The pastor of the new Ignite Fellowship in Conifer hopes to be a light in the community for those looking for a welcoming, non-denominational church.
BY DEB HURLEY BROBST
DBROBST@COLORADOCOMMUNITYMEDIA.COM
From left, Ignite Fellowship's launch coordinator Riki Stenger, Pastor Brian Elrod and marketing director Ellen Murray.
Elrod, who had a long career in sales before becoming a chaplain and pastor, said Ignite Fellowship is based on four pillars: proclaiming the authority of God's word as written in the Bible, lifting the name of Jesus through worship, using the power of prayer and proclaiming the gospel of Jesus Christ. The fellowship wants to help those who are hurting, provide healing aid and fulfill the needs of those hungry for spiritual enlightenment.Elrod,Murray and Riki Stenger, the church's launch coordinator, said they were raised in more traditional faiths but felt unfulfilled spiritually by the ritualistic services and lack of connection. They wanted to find another spiritual direction.Thechurch is based on authenticity, said Stenger, who has been part of the group since it started meeting, with prayer as the main focus."It's a fellowship of like-minded people," she said. "It's a very connected group of people."
September 1, 20226 Canyon Courier
BY DEB HURLEY BROBST DBROBST@COLORADOCOMMUNITYMEDIA.COM
SEE BAREFOOT, P18 Friends walk in the Barefoot Mile. The group has a connection to Wilmot Elementary and to a book club they belong to, and they wore orange to the event.
"You are doing a one-mile walk for freedom," he told the group, noting that he has been barefoot for 12 years to show solidarity with enslaved children. He said he never thought going barefoot would become a fundraising tool.
A one-mile walk for freedom
PHOTO BY DEB HURLEY BROBST
More than 300 barefoot people took to the Marshdale Fields on Aug. 27 to fight child trafficking. All ages participated in the fourth annual Mountain Community Barefoot Mile to benefit JOY International, a Conifer-based nonprofit that helps with rescue, reintegration of children into society, prevention and education. Dr. Jeff Brodsky, its founder and president, travels around the world to train other organizations and to help rescue children.Brodsky told the group before the walk began that while he travels around the world to participate in Barefoot Mile events, this one was his favorite because of the wonderful people and because it's close to his Conifer home.
"I never went barefoot to raise money," he said. "I did it to raise awareness."Yet,lastyear's Mountain ComBarefoot Mile aims to help end child tra cking
Canyon Courier 7September 1, 2022 15% OFF ANY 6 Bottles of Wine Bottles must be of same size. Coupon valid thru 9/12/22. One coupon per customer, must have coupon present, not valid on sale items and /or any other offer. Hours: 10AM - 7PM Mon-Sat ~ Sun 10AM - 5PM 3847 Evergreen Parkway ~ 303-674-6668 ~ www.EvergreenLiquors.com Prices good thru Spetember 6th, 2022 12% OFF ANY 3 or More Bottles of Liquor 750 ML or larger. Bottles must be of same size. Coupon valid thru 9/12/22. One coupon per customer, must have coupon present, not valid on sale items and /or any other offer. Bud/Bud Light 30pkc $23.99 Steel Reserve 12pkc $8.99 Rex Goliath All types 1.5L $8.49 Mythology GinBotanical750mL $32.99 High Note Red/Malbec $9.99 Svedka All 1.75Ltypes $18.99 Planation 5yr/Isle of 750mLFiji $24.99 Level Craft Beer 4pkc/6pkc $3off Freakshow Cabernet 750mL $15.99 Freakshow 750mLChardonnay Freakshow$12.99 750mLChardonnay $12.99 Heineken00 6pkb $7.99 Lunetta Prosecco750mL $10.99

ABOUT LETTERS TO THE EDITOR Colorado Community
Aging smarter: Top tips for better brain health YOURLETTERS
kfiore@coloradocommunitymedia.com.
Maintain a healthy diet
Don't shortchange your zzz's
The brain is constantly busy during waking hours, but while we sleep, the brain has a chance to relax and "detoxify" from the day. Scientists are learning that this process is critical to maintaining brain function, and in turn, helps keep the brain healthy and memory sharp.
TO THE EDITOR Don't block the view I would be very happy with a new firehouse at El Rancho and a remodeled one at Lookout Mountain. I would like a new Alpine Rescue Building. "Zero cost?" No. In order to get these things, we would have to swallow a commercial blot. Another mini-mall across the street from a minimall, more lights, more noise and what looks like every other mini-mall in every city in the West. We can build these things without having to pay a prohibitive price. As to the "Gateway," we have one. It's called the front range of the Rocky Mountains. Go up I-70 to exit 254 and you will see something that makes your heart rise at the top of the hill. Your hotel, gas station and burger place are nothing more than a bunch of buildings blocking the view.
Gail Riley, Evergreen Media welcomes letters to the Please note the following rules: your letter to Do not send via postal mail. Put the words "letter to the editor" in the email subject line. letter by 5 p.m. on Wednesday in order to have it considered for publication in the following week's newspaper. than 400 Community Media and should not be submitted to other outlets or previously posted on websites or social media. Submitted not be republished elsewhere.
editor.
• Letters must be no longer
words. • Letters should be exclusively submitted to Colorado
Practicing some or all of these strategies might help keep you ahead of the aging curve. Remember, needing extra time is normal as we age, but you are still capable of learning new skills and forming new memories as you get older.
letters become the property of CCM and should
It is undeniable that a healthy diet can have wide-reaching benefits on a person's physical health; it also can be a boon to cognitive health. Some of the research suggests that a healthy diet is associated with the brain's ability to remember and potentially stave off dementia.
September 1, 20228 Canyon Courier 8 - Opinion Columnists & Guest Commentaries Columnist opinions are not necessarily those of the Courier. We welcome letters to the editor. Please include your full name, address and the best number to reach you by telephone. Email letters to kfiore@coloradocommunitymedia.com Deadline Wed. for the following week's paper. Contact Us: 27972 Meadow Dr., #320 Evergreen, CO 80439 - 303-566-4100 Mailing Address: 750 W. Hampden Ave., Suite 225 Englewood, CO 80110 Phone: 303-566-4100 Web: CanyonCourier.com To subscribe call 303-566-4100 A publication of Canyon Courier (USPS 88940) A legal newspaper of general circulation in Evergreen, Colorado, Canyon Courier is published weekly on Thursday by Colorado Community Media, 27972 Meadow Dr., Ste. 320, Evergreen CO 80439. PERIODICAL. POSTAGE PAID AT Evergreen and additional mailing o ces. POSTMASTER: Send address change to: Canyon Courier, 750 W. Hampden Ave., Suite 225, Englewood, CO 80110 LINDA SHAPLEY lshapley@coloradocommunitymedia.comPublisher LINDSAY NICOLETTI Operations/ Circulation lnicoletti@coloradocommunitymedia.comManager DONNA REARDON Marketing dreardon@coloradocommunitymedia.comConsultant KRISTEN FIORE West Metro Editor kfiore@coloradocommunitymedia.com DEB HURLEY BROBST Community dbrobst@coloradocommunitymedia.comEditor RUTH DANIELS Classified rdaniels@coloradocommunitymedia.comSales COURIER C A N Y O N www.canyoncourier.comest.1958 VOICES LOCAL W e all have misplaced our keys or forgotten someone's name more times than we probably want to admit. We tend to chalk up these momentary memory lapses to our busy schedules or even stress. As it turns out, occasional forgetfulness can be a normal and natural part of aging. However, these episodes of forgetfulness also may be a sign of a more serious problem with mild cognitive impairment or Alzheimer's.Thegood news is there are some simple strategies you can implement that may help combat memory loss and keep your mind sharp, no matter your stage in life.
Exercise that brain
To help reap the benefits of brain-boosting foods, consistently reach for fruits and vegetables as well as include items that are high in mono- and polyunsaturated fats and omega-3 fatty acids, like salmon, nuts, avocados and olive oil. Try to stay away from foods high in trans and saturated fats, like cake, doughnuts and fatty cuts of beef.
Joanne Greenberg, Golden Thoughts on Lesley Dahlkemper Lesley Dahlkemper is running for re-election as our county commissioner. I have nothing but tall praise for this special woman. She is altogether a caring, capable and accomplished commissioner.
Lesley has earned respect and admiration with her strengths, compassion, leadership and the ability to "get things done." Respect comes easily if you have followed her career at all. If you know her as I do, you would be drawn to her and feel comfort in the issues she tackles successfully. That is what we want and need-a respected and effective leader with her feet on the ground as she tackles challenging issues with the talents she owns. She cares about Evergreen and our county.
• Email
Bottom line Always be mindful of changes as you age. If you notice abnormal or rapid changes in memory or forgetfulness, talk to your provider. There are many reasons for memory changes. For example, if you have had COVID-19 and are experiencing "brain fog," it could be a post-COVID condition.
• Submit your
Aim for seven to nine hours of quality sleep a night. Of course, everyone is different, and medications as well as underlying health conditions can impact sleep. Consult your provider if you are having trouble getting adequate sleep. Get moving Regular physical activity can boost brain health. Most adults should get at least 150 minutes of moderate intensity physical activity weekly along with at least 2 nonconsecutive days of strength training.But, set realistic fitness-related goals for where you are in life. Starting with daily walking is a good first step. Or perhaps you feel motivated to finish your first 5K or hit a nice bike trail. People should always check with their physician before starting any exercise regimen.
We all have heard the adage "use it or lose it." This is particularly prudent advice when it comes to keeping your memory and brain function in the best shape possible.Examples of activities that may stimulate your brain include crossword puzzles, painting, reading or online brain games.
Dr. Greg Kaczmarczyk, family physician with New West Physicians, part of Optum in Denver.
O ne of the great things about public art is that it serves so many purposes — just as easily as it adds beauty to a community, it can also become a landmark, a location for people to orient their lives around. And Thornton's latest public art piece aims to become a waypoint for both residents and travelers alike due to both its size and location.
"It's a gift to take something different and futuristic and put it where people can see it. It can be a shock visually, but over time it can define a place and give residents a sense of pride," Leathers said. "These kinds of pieces start out as landmarks, but become what a place is known for." Stay current on Thornton's public art efforts by visiting public-art.aspx.co.gov/arts/Pages/www.thornton-
The display runs at the museum, 1340 Pennsylvania St. in Denver, through Sunday, Sept. 25, and marks 110 years since the loss of the vessel. Visitors will peruse rare Titanic artifacts and never-before-seen family documents. Learn more about the exhibit at https://mollybrown.org/ titanic/. Clarke's Concert of the Week — Blue Water Road Trip at the Fillmore Auditorium Oakland, California's Kehlani makes R&B music in the vein of some of the classics — performers like Aaliyah and Janet Jackson. She can be sultry, playful and searching in equal measure — sometimes on the same track. In support of this year's "Blue Water Road," Kehlani is bringing the Blue Water Road Trip tour to the Fillmore Auditorium, 1510 Clarkson St. in Denver, at 6:30 p.m. on Tuesday, Sept. 6. She'll be joined by Destin Conrad and Rico Nasty, a rapper on her own hot streak. Get tickets for the show at www. livenation.com. Clarke Reader's column on culture appears on a weekly basis. He can be reached at Clarke.Reader@hotmail. com.
Discover the creative Modus Operandi at Walker Fine Art
Thornton aims to become public art hot spot ATTRACTIONSCOMING Clarke Reader BEAT THE RUSH! Place Your Classified Ad Early!
As Alisa Zimmerman, Thornton's Arts and Culture manager, explained, Alkanoglu's work was approved by the city council and recommended by Thornton Arts, Sciences and Humanities Council (TASHCO) Public Art Subcommittee. The process began in 2020, but the COVID-19 pandemic delayed the project."There were no size or dimension limitations to the call for artists," she added. "This is our biggest budgeted piece and I think the fact that we supported thinking big about the work brought in a lot of submissions."Alkanoglu has worked in the state before and the way he embraces STEM principles in his creations made it uniquely appealing, as did the fact that it's made of carbon fiber, which should withstand all the Colorado climate can throw at it.
"When I proposed this sculpture for Thornton, I wanted to design something that would complement the extraordinary backdrop of the Colorado sky and Rocky Mountains complete with its purples, blues and warm colors," he said in a provided statement. "The site was chosen as a gateway for Thornton with the sculpture signaling a city on the move."Thework's location on one of the state's major highways will not only provide plenty of eyes, but also an opportunity for those doing something as routine as driving to or from work the opportunity to be transported by the power of art.
Canyon Courier 9September 1, 2022 Offer good on the purchase of a new hot tub 8/29/22 thru 9/9/22 Not good with any other sales offers. Mtn. Spas Etc. 30901 Stagecoach Blvd.720-475-1795EvergreenEverFeel Like This Guy?? Studies have shown that soaking in a hot tub can have health benefits: • Stress Relief - physical, emotional & mental • Muscule Relaxation • Deeper More Restful Sleep • Pain Relief - Relax Tense Joints, Muscles & Tendons • Raise Heart Rate & Lower Blood Preessure • Burn Calories - 1 hour Soak Burns Same Number of Calories as a 30 Minute Walk GET THE THERAPY YOU NEED TODAY WITH A PREMIUM HOT ENTERTAINMENTHOMEANDSPASFROMTUBMOUNTAINETC.MOUNTAINWhen you really want to feel like this guy??? LARGEST AND BEST IN-STOCK LaborFINANCINGSELECTIONAVAILABLEDaySaleSave$500LABOR DAY SALE - SAVE $500 EVERFEELLIKETHISGUY???(Offergoodonthepurchaseofanewhottub8/29/22thru9/9/22)Studieshaveshownthatsoakingin a hot tub can have health benefits: ● Stress Relief - physical, emotional & mental ● Muscle Relaxation ● Deeper More Restful Sleep ● Pain Relief - Relax Tense Joints, Muscles & Tendons ● Raise Heart Rate & Lower Blood Pressure ● Burn Calories - 1 Hour Soak Burns Same Number of Calories as a 30 Minute 11825US.Hwy.285MountainHomeEntertainmentGETTHEHOTTUBTHERAPYYOUNEEDTODAYWalkHUGEIN-STOCKSELECTIONFINANCINGAVAILABLEConiferEvergreenMountainSpasEtc.30901StagecoachBlvd.303-838-1000720-475-1795LABORDAYEVERFEELLIKETHISGUY???(Offergoodonthepurchaseofanewhottub8/29/22thru9/9/22SALEStudieshaveshowncanhavehealth ● Stress Relief mental ● Muscle Relaxation ● Deeper More ● Pain Relief & Tendons ● Raise Heart ● Burn LABOR11825US.Hwy.285MountainHomeEntertainmentGETTHEHOTTUBTHERAPYYOUNEEDTODAYNumberCaloriesofHUGEIN-STOCKSELECTIONFINANCINGAVAILABLEConifer303-838-1000DAYSALE-SAVE(Offergoodonthepurchaseofanewhottub8/29/22thru9/9/22EVERFEELLIKETHISGUY???Studieshaveshownthatcanhavehealthbenefits: ● Stress Relief - physical, mental ● Muscle Relaxation ● Deeper More Restful ● Pain Relief - Relax & Tendons ● Raise Heart Rate & ● Burn Calories - 1 Hour Number of LABOR11825US.Hwy.285MountainHomeEntertainmentGETTHEHOTTUBTHERAPYYOUNEEDTODAYCaloriesHUGEIN-STOCKSELECTIONFINANCINGAVAILABLEConiferMountainSpasEtc.30901StagecoachBlvd.303-838-1000720-475-1795DAYSALE-SAVE(Offergoodonthepurchaseofanewhottub8/29/22thru9/9/22EVERFEELLIKETHISGUY???Studieshaveshownthatsoakingcanhavehealthbenefits: ● Stress Relief - physical, mental ● Muscle Relaxation ● Deeper More Restful Sleep ● Pain Relief - Relax Tense & Tendons ● Raise Heart Rate & Lower ● Burn Calories - 1 Hour Number of Calories 11825US.Hwy.285MountainHomeEntertainmentGETTHEHOTTUBTHERAPYYOUNEEDTODAYasHUGEIN-STOCKSELECTIONFINANCINGAVAILABLEConiferEvergreenMountainSpasEtc.30901StagecoachBlvd.303-838-1000720-475-1795
Portland, Oregon, artist Volkan Alkanoglu has created a 34-foot-tall contemporary art sculpture for the city and when it is installed this fall, it will be the largest 3-D printed sculpture of its kind in the United States and the second largest in the world, according to provided information. Its home will be on the median at East 136th Avenue between I-25 and Lincoln Street.
"Thornton is really interested in becoming a beacon for more contemporary public art and a place that adds art that is a little less traditional," said Hannah Leathers, Thornton public art coordinator. "This work has bright colors and a very futuristic look. It has a technological and scientific look, but is also beautiful in the way it mimics the Rocky Mountain sunset."
The creative process is a unique and mysterious process — one that defies easy explanation and rationalization, even by those who have been artists their whole lives. But the artists in Walker Fine Arts latest show, Modus Operandi, explore this process and their own artistic language. It's on display through Saturday, Sept. 10. The gallery is located in suite A at 300 W. 11th Ave. inTheDenver.group exhibition features Laura Guese, Deidre Adams, Blair Vaughn-Gruler, Ben Strawn, Melanie Grein and Melana Bontrager. For more information and to see the virtual gallery, visit www. exhibition.walkerfineart.com/modus-operandiMeet the heroine of the Titanic You've cried along to the movie, so why not meet one of the real-life people who survived the sinking of the Titanic at the new Molly Brown House Museum exhibit, Heroine of the Titanic

September 1, 202210 Canyon Courier HAPPY LABOR DAY    Does the current economy have you concerned? Are you utilizing your best options? Find out how a reverse mortgage* might help! (*Must be at least 55 years old) .... give me a call for a confidential, free, in-home review of this retirement changing product. "Helping those in my community with their mortgage needs for over 36 years." All applications are subject to underwriting guidelines and approval. Not all programs available in all areas. Rates and terms are subject to change without notice. Licensed and regulated by the Division of Real Estate. Cl Partners LLC dba Reverse Mortgages of Colorado, NMLS# 1846034, licensed in CO, MT License # 1846034, and TX. This is not a commitment to lend. Restrictions apply. Not all applicants will qualify. Corbin Swift Vice President | Reverse Mortgage Specialist NMLS #1883942 Colorado Lic #100514955 Cell Corbin@RMofCO.com(720)812-2071 6530 S Yosemite St#310 Greenwood Village, CO 80111
PHOTOS BY DEB HURLEY BROBST BY DEB HURLEY BROBST DBROBST@COLORADOCOMMUNITYMEDIA.COM
For senior starting quarterback Tommy Poholsky and senior middle linebacker Jack Johnson, this is the season they hope to go 10-0 with a strong shot at the state title."The only thing stopping us is ourselves," Johnson said. "The sky is the Poholskylimit."added: "We're ready to play and do good things."
The Evergreen Cougars football team meets on the field during practice.
PHOTOS BY DEB HURLEY BROBST The o ense lines up to practice a kicko .
The Evergreen varsity soccer team lost its conference game against Standley Lake on Aug. 25 at home in overtime by a score of 2-1. Teams were evenly matched, and they played through a light rain. Overall, the Cougars are 1-3, and in non-conference play, they won 4-1 against Thomas Jefferson, and lost to Steamboat Springs 1-0 and Skyview 3-1. The team plays at Westminster at 6 p.m. Sept. 7 and at Summit at 6 p.m. Sept. 13.
Evergreen football hopes for a trip to state T. H. ThoseL.three letters, which stand for Trust, Honor and Love, define the philosophy of Evergreen head football coach Matt Van Praag. The letters are on the back of the shirts many of the coaches wear to practice.VanPraag, who is in his third year as the coach, is looking forward to his first year of a completely normal football season. He interviewed for the coaching job in March 2020, a day before schools closed thanks to the pandemic. "We've been building toward this season," he said, noting most of last year's starters have returned this year, and many of them have been playing football together since fourth grade. Van Praag said the Cougars face a tough season and have high hopes of making it far in the playoffs, but how the season goes remains to be seen.
BY DEB HURLEY BROBST DBROBST@COLORADOCOMMUNITYMEDIA.COM
Canyon Courier 11September 1, 2022 11 Sports SPORTS LOCAL RECREATION AND
Evergreen boys soccer loses conference opener
The Evergreen varsity soccer team lost its home conference game against Standley Lake on Aug. 25 at home in overtime by a score of 2-1. Evergreen senior forward Alastair Buddin (8) prepares to execute a corner kick during the game. Jack Emch (9) prepares to throw in the ball during the game.
For Conifer volleyball coach Laurie Eddy, getting COVID-19 wasn't such a bad thing. Eddy tested positive on Aug. 23, which meant her team had to prepare itself for its home matches against Kennedy without her. The Lobos won 3-1. "This year instead of scrimmages we did inter-squad scrimmages, and everyone set up (as if it were) a home game," Eddy said. "So, on Monday, everybody was ready."
The Cougars play Northridge at 7 p.m. Sept. 3 at Northridge, then Eagle Valley at 7 p.m. Sept. 9 at home. Conifer volleyball returns nine to the squad
Eddy noted that preparing without her for the games helped build more camaraderie among the players on a varsity team with nine returning players, three of them on varsity since they were sophomores."Wehavea lot of experience, and that is an awesome thing as a coach to rely on," she said. "There's a lot of depth in hitters andEddydefense."saidit was nice to start the volleyball season in a normal way without masks, with full practices and a regular schedule. Even with a senior-heavy team, Eddy said she is excited about two freshmen starters, Hayden Buscher and Maya Meyers, who will be able to lead the team in the next few years. The team's next home match is at 6:30 p.m. Sept. 8 vs. Bear Creek.
EVERGREEN AND CONIFER SPORTS BRIEFS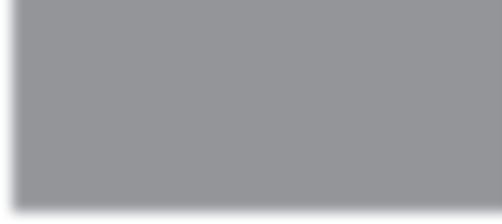 September 1, 202212 Canyon Courier
BY TAMARA CHUANG THE COLORADO SUN
The MLAX Learn to Play Clinic is intended for new young players to be introduced to the basics of lacrosse in a fun and easily accessible manner.
Year-over-year dip in new filings seen in second quarter
The Colorado Secretary of State's office last week shared the latest quarterly update on how small businesses in the state are doing. It's mixed, Secretary of State Jena Griswold said. Job growth remains strong, but the number of businesses that are delinquent in filing regular reports or repaying a debt rose.
Speaking of business filings, Colorado's Business Fee Relief Act went into effect July 1. That dropped the cost of registering a new business from $50 to $1. In the first month, the state attracted 13,000 new business registrations and 4,200 trade names, which the Secretary of State's office estimated a $750,000 savings for small business owners. This story is from The Colorado Sun, a journalist-owned news outlet based in Denver and covering the state. For more, and to support The Colorado Sun, visit coloradosun.com. The Colorado Sun is a partner in the Colorado News Conservancy, owner of Colorado Community Media.
• Boys: K-4th Thursdays 5-6pm at STAGECOACH Field Sept 15/22/29 and Oct 6 (Oct 13 make up) full equipment – MLAX will provide equipment
"Our view is that this is not, we're not in a recession," Wobbekind said. "Despite the slowdown in the first half, expectations are that the 2022 overall GDP will be positive. Right now, the forward-looking forecast for the third quarter is running at about one-andhalf percent for GDP growth. But this is still obviously a much more moderate growth economy than we had in 2021."
Lacrosse drills and instruction for players new to the game.
Rise in business closures
• Girls: K-8th Wednesdays 5-6pm at MARSHDALE Field Sept 14/21/28 and Oct 5 (Oct 12 make up)
"And while many new entities are filing with our office, the report also notes an uptick in delinquencies and dissolutions as well as signs of pessimism from the business community due to inflation, supply-chain disruption, worker shortages and interest rates among other factors that continued to place pressure on small business owners," Griswold said during a news conference.
Registration closes September 13 mountainlax.com
Canyon Courier 13September 1, 2022 We're Just What The Doctor Ordered Bryan Nash Certified Wildfire Mitigation Specialist Fully www.arborrxfamily.com720-629-7033Insured Mountain area specialists in Wildfire mitigation for Residential and commercial properties
If you want to try the great game of lacrosse, this is a fun option!!
According to data provided by the Leeds School of Business at University of Colorado, the number of new business filings was slightly negative from a year ago, at -0.2% in the second quarter, which was the first annual decline since the start of the pandemic.
And the number of companies showing signs of failure grew at double-digit rates — delinquent filings were up 9.8% while companies that dissolved their business grew 27%.
Brian Lewandowski, executive director of Leeds' Business Research Division, speculated that more businesses would have dissolved earlier if it hadn't been for federal stimulus packages that provided financial aid to small businesses, like the popular Paycheck Protection Programs."Perhaps the rise in dissolutions and delinquencies are a sign of some of that strain on businesses now that the stimulus has gone away," he said. "With a slowing national economy, can we expect to see the rise in business failures over the coming quarters?" His colleague Richard Wobbekind thinks so. Even though bankruptcy filings fell in the pandemic, recent data lags."Ithink there's a fair amount of concern that we're going to see bankruptcy and those kinds of things uptick over the next two quarters," Wobbekind said. "Some of the funding that was out there has run out. We're hearing this from the banking community and elsewhere."
The nation's gross domestic product slowed in the first half of the year, which can indicate an economy in recession. Nevertheless, strong job numbers and a growth in the number of businesses in good standing are evidence that Colorado's economy is holding steady.
FALL LEARN TO PLAY CLINIC
FOR MORE INFORMATION AND TO REGISTER VISIT mountainlax.com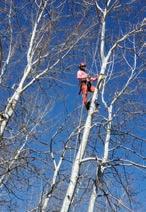 "People just needed an outlet," BoxlerBoxlersaid.saw many new faces at the shop (behind their masks), with people picking up new skills like knitting and sending handmade cards to relatives in nursing homes.
The Craft Box has many items for paper crafting, including stamps, die and more.
The Craft Box, Wheat Ridge The Craft Box, located at 6141 W 44th Ave. in Wheat Ridge, is the "premier thrift store for crafters," according to staff.
Owner Liz Boxler had the idea for a secondhand craft store over 10 years ago when a friend passed away and left behind a mountain of craft supplies. She wanted to provide a place for the items to go where they would be appreciated.
SEE THRIFT, P14 LOCAL LIFE
hrift stores are more than just grandpa's old shirts and the Goodwill store on the corner. Many shops around the metro area are bringing their own twist to secondhand stores.
"Our goal was definitely to keep things from going into the landfill," Boxler said. Not only does the store provide a second home for craft supplies, but it also provides a low-cost opportunity for those looking to start projects without breaking the bank. Supplies like fabric, yarn, stamps and more can get expensive when purchased new.The store also has a mission to sponsor charities and groups in the community. One ongoing project the store features is the "fidget quilt" for people with Alzheimer's and sementia, where crafters can take a kit with supplies to create a quilt with tactile stimuli on it to bring back to the store to donate, or to give to someone they know who would benefit.Thestore also uses its unsellable fabric to make reusable tote bags for people to use at the local food bank.
Soul Dog Humane Society Thrift Store packs a big punch for a little store. BY OLIVIA JEWELL LOVE
"I think it was good for us during COVID," she said. "Not necessarily a huge spike in sales but more of an interest."Boxlerhopes to continue to see this interest in crafts, and looks forward to new customers.
BY OLIVIA JEWELL LOVE OLOVE@COLORADOCOMMUNITYMEDIA.COM
September 1, 202214 Canyon Courier
T
"At least they know it's going to be loved," she said. The original Craft Box location was in Golden, and the store moved to Wheat Ridge five years ago. Items are donated to the store, and sometimes the store is able to purchase secondhand items from people. Employees want people to know these items are valued.
At the Craft Box, Boxler said, the No. 1 selling item is fabric, followed by yarn, though the store does see a great deal of paper crafters coming in for supplies. During the beginning of the pandemic, the shop saw an uptick in fabric sales for those sewing masks. As with many other craft stores, the Craft Box could not keep elastic on its shelves during this time. However, masks were not the only thing people were making during the lockdown.
"I hope the Craft Box is a place for people to be inspired and heal," she said.The shop is open 10 a.m. to 5 p.m. Monday-Friday and 10 a.m. to 4 p.m. Saturday. It is closed Sundays. For more information, visit craftboxcolorado.com.
PHOTOS
An employee at The Good Couch works on cleaning one of the couches.
One of the owners and founders, Nick Reichert, explained that couches and furniture items are often curated for people's personal aesthetics and end up getting thrown out when they redecorate.
FROM PAGE 14 THRIFT
The thrift store is open from 11 a.m. to 4 p.m. Tuesday-Saturday and is closed on Sunday and Monday.
about acceptable donations can be found on its website at thegoodusedcouch.com.Unlikethriftstores, The Good Couch will come into your home and haul out the couch that is being donated. Unlike junk removal services, The Good Couch won't throw it into the landfill. Even the damaged couches are used for The group gets about eight to 10 donated couches a day and sells around six a day. All the local furniture stores now recommend the group's services for people buying new furniture who need a way to dispose of the old items.
"Most of our clientele are regulars," said Wendy Roth, who has been volunteering for two years. The store gets more than just the regular clothing and knickknacks, however. One of the most bizarre donations was a "dog zipline kit," which apparently sold very quickly.
Liz Boxler, owner of The Craft Box
The Good Couch has a large inventory of restored couches.
The volunteers at the store describe the place as "a little gem," and say that people are consistently delighted to discover them. The store shut down for a few months during the pandemic, but now sees regular customers and a number of people buying clothing to send home to other countries or to bring to the Native American reservations.
"They're such a large item and so personal to your decor," he said. "A lot of trash ends up in the landfill, and furniture especially."
Three of the volunteers at Soul Dog laugh as they work alongside each other.
Not only does The Good Couch believe in helping the environment, but the business also works to help the community. The company partners with Colorado Coalition for the Homeless and helps to donate furniture to the coalition as needed. The founders always hoped they could pair up with a local nonprofit group, Reichert said. Working with the community and giving back is the ultimate goal, Reichert said. So far, the company has donated $17,930 to the Colorado Coalition for the Homeless, and also helped furnish an affordable housing During the early days of the pandemic, The Good Couch had to pause business, but overall the company saw growth. "During the pandemic, we grew by like 50%," Reichert said. Reichert attributed the uptick in business to the number of people moving, downsizing and generally trying to save money on furniture.TheGood Couch is open from 9 a.m. to 5 p.m. Monday through Saturday and closed on Sundays. Information about donating or buying couches can be found online at thegoodusedcouch.com. good amount of pet supplies that are donations was a "dog zipline kit,"
The group's thrift store helps to fund the travel costs for the program, and other donations offset the costs of medications, supplies and operation of clinics.
PHOTOS BY OLIVIA JEWELL LOVE
Canyon Courier 15September 1, 2022
The Good Couch, Northglenn
Information about the store can be found at www.souldog.org/thriftstore or on its Facebook page, "Soul Dog Rescue & Humane Society Thrift Store."
Soul Dog Humane Society Thrift Store, Englewood Soul Dog Humane Society Thrift Store is located at 4725 S. Broadway in Englewood. The small shop boasts consistently low prices for clothing, housewares, pet products and more.
Soul Dog is a 501(c)(3) organization dedicated to the protection and spaying/neutering of animals. The group travels to rural areas on Native American reservations to spay and neuter pets at no cost to the public.
Soul Dog has a low-cost clinic in Fort Lupton for spaying/neutering, vaccination and microchipping. It also offers rotating vaccine clinics on tribal lands on a bimonthly basis. The thrift store in Englewood is run by about 10 volunteers. Not only does the store support the mission of Soul Dog, it also strives to support the local people.
"Our mission is to help our friends in the community," said Kimberleigh Anders, who has been volunteering for two years. The store keeps prices low — $2 for most clothing items, many marked down to 50 cents. It has a good amount of pet supplies that are donated new from pet stores. The shop, which has been in the community for 10 years now, has become a landmark of the community, attracting a regular customer base.
The Good Couch is located at 425 W 115th Ave. in Northglenn. What started in 2017 as a group of guys flipping couches from Craigslist turned into a business with sustainability at its core. The Good Couch will pick up most old couches for free, and the staff refurbishes them and sell the furniture for a low price. The company has some parameters, though. It will charge for pickups outside of the 25-mile radius of its warehouse and also charge for damaged or patterned furniture. More information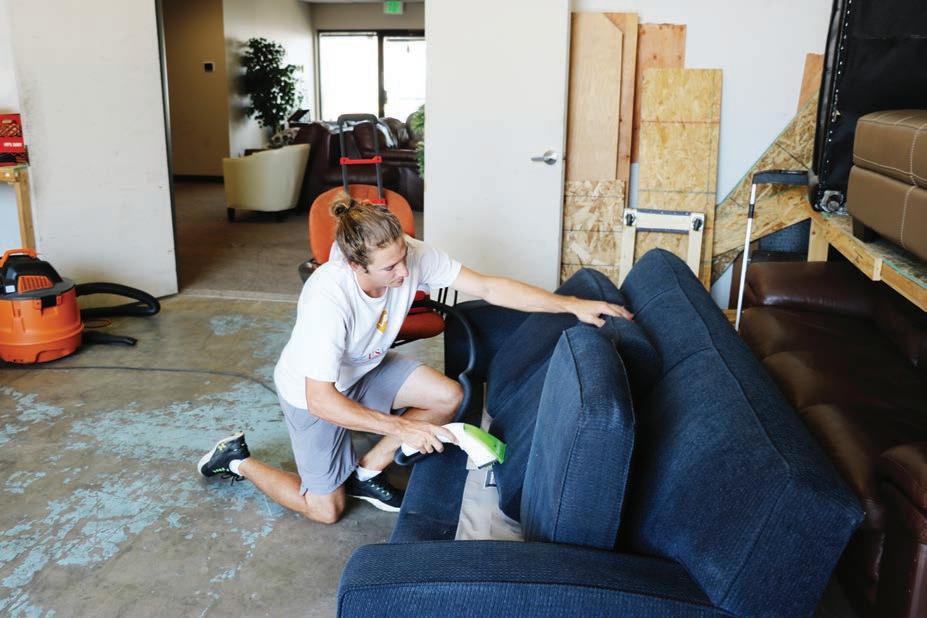 drawing! When:
our
Loan forgiveness plan promises "targeted relief" SHUTTERSTOCK Are you eligible?
you
Kyle Southern, The Institute for College Access and Success assides to the announcement. It's life changing, especially for borrowers from low-income backgrounds. But a larger conversation about student debt needs to happen, especially when it comes to which students leave college with debt. This story was originally published by Chalkbeat Colorado. More at chalkbeat.org.
What:
our
you
Please join the Evergreen Newcomers and Neighbors (ENN) for annual Kicko Ko ee on Saturday, September 17, 2022, 10:00 – 12 Noon. Come check out what ENN is all about. All residents of Evergreen and surrounding areas, both newbies and longtimers are welcome. Whether are new to the mountains or if you've lived here for 30 years, this is a wonderful opportunity to meet new friends! can have your morning co ee and browse the many activity tables to see what club o We have over 20 di erent Activity Groups from Books-Cra s to Hiking-Wine and everything in between (almost A-Z). Activity leaders will be there to talk about all the fun things can do. are excited and like what you see you, you can sign up for an ENN membership for only $30 per family ($20 for a single membership) is includes all the activities and invitations to all club socials, special events, and Happy Hours.
e
September 1, 202216 Canyon Courier
Where: Buchanan
In a long-awaited announcement, President Joe Biden on Aug. 24 said his administration will cancel $10,000 in student loan debt for borrowers who make less than $125,000 a year, or $250,000 for taxpayers file jointly. In addition, Biden said many students from low-income backgrounds will receive an additional $10,000 in relief. The unprecedented maneuver by Biden should reach over 43 million borrowers and even wipe out loan repayments for some. But it likely won't fix some of the larger issues surrounding student debt — namely the cost of college and the large amounts borrowed by some to foot the cost of college. Nationally, student debt has ballooned to over $1.7 trillion.U.S.Secretary of Education Miguel Cardona said in a news release Wednesday that student loan debt has hindered many Americans' ability to achieve their dreams — including buying a home, starting a business, or providing for a family. The department also announced other changes to make repaying loans"Gettingeasier.an education should set us free; not strap us down," Cardona said. "We're delivering targeted relief that will help ensure borrowers are not placed in a worse position should be creating opportunity, not a debt Bidentrap."ranon canceling at least $10,000 in student loan debt and faced pressure from advocates to cancel much more. He repeatedly delayed a decision amid intense debates about whether debt cancellation would advance economic justice or disproportionately benefit higher-earning Americans during a time when the working class is the students who started with the least. About 27 million Pell Grant recipients should be eligible to receive up to $20,000 in loan forgiveness. Pell Grants cover a portion of college costs for students from low-income families, with the large majority of eligible students coming from households that earn less than $60,000 a year.
You
icko
(newbies &
our
32003 Ellingwood Trl, in the Evergreen Room. Come for the co ee and refreshments, stay for the fun! 4x4; Golf; Lend-a-Book; Mah Jong, Motorcycles;Hiking,Night,PokerNeedlework;Walks;Nature Skiing; SWAG; Sporting Clays; Wine Tasting; BreakfastGuys&GalsCanastas,Bridge;Bowling;Groups,Book For more information please visit: www.evergreennewcomers.com WE ARE WHAT YOU EAT!! EVERGREEN FARMERS MARKET AT BOONE'S Boone Mountain Sports 2962 Evergreen Parkway | Evergreen 80439 TUESDAYS FROM 10AM-2PM 5/31 - 9/27 Produce, Bakery, Tamales, Honey Co ee, Kombucha, Wellness and More Plenty of Free Parking Local Growers and Artisans Support Small Business FARMERSMARKETSCOLORADO.COM BY JASON GONZALES CHALKBEAT COLORADO
Who: People of Evergreen & All surrounding areas longtimers) ENN K Ko ee Plus a count the co ee beans September 17th 10:00-Noon Park Recreation Center
who
If you
ers.
Canyon Courier 17September 1, 2022 NO MONEY DOWN -ON SITE FINANCINGFREE LOCAL DELIVERY -LOCAL SERVICEAmerica's Top Brands! 75 Units Available for Immediate Delivery www.AQUASPASINC.com • 1-800-813-6255 Castle Rock Outlet Mall, 5050 Factory Shops Blvd. The Loveland Outlet Mall, 5661 McWhinney Blvd. HOT SWIMTUBSSPAS& OUTDOOR TENT SALES AT THESE LOCATIONS: Guaranteed Financing For PaymentsHomeownersaslowas$100/mo AUGUST 27th- SEPTEMBER 7th, 9AM - 9PM LABOR DAY There has been no better time to have a hot tub or swim spa for your family to enjoy at home! *CDC Guidelines will be followed. Spas will be disinfected on a regular basis. Social distancing while looking at spas is encouraged. Call if you'd like to discuss options and do a virtual sale over the phone. Sales are also going on at our Castle Rock, Greeley, Fort Collins and Longmont store locations. September 1st - September 18th 2022  9 AM - 8 PM Guaranteed Financing For NOPaymentsHomeownersaslowas$79/moMONEYDOWN-ONSITEFINANCING-75UnitsAvailableforImmediateDeliveryFREELOCALDELIVERY-LOCALSERVICE*CDC Guidelines will be followed. Spas will be disinfected on a regular basis. Social distancing while looking at spas is encouraged. Call if you'd like to discuss options and do a virtual sale over the phone. www.AQUASPASINC.com • 1-800-813-6255 SALETENT SALETENTLoveland Outlets 5661 McWhinney Blvd. Loveland, CO 80538 Outlets at Castle Rock 5050 Factory Shops Blvd. Suite Castle1010Rock, CO 80108 Longmont 637 Ken Pratt Blvd. Longmont, CO 80501 Labor Day Sale in Store Greeley 4731 W. 10th St. Greeley, CO 80634 Labor Day Sale in Store Fort Collins 6024 S. College Ave. Fort Collins, CO 80525 Labor Day Sale in Store NO MONEY DOWN -ON SITE FINANCINGFREE LOCAL DELIVERY -LOCAL SERVICEAmerica's Top Brands! 75 Units Available for Immediate Delivery www.AQUASPASINC.com • 1-800-813-6255 Castle Rock Outlet Mall, 5050 Factory Shops Blvd. The Loveland Outlet Mall, 5661 McWhinney Blvd. HOT SWIMTUBSSPAS& OUTDOOR TENT SALES AT THESE LOCATIONS: Guaranteed Financing For PaymentsHomeownersaslowas$100/mo AUGUST 27th- SEPTEMBER 7th, 9AM - 9PM LABOR DAY There has been no better time to have a hot tub or swim spa for your family to enjoy at home! *CDC Guidelines will be followed. Spas will be disinfected on a regular basis. Social distancing while looking at spas is encouraged. Call if you'd like to discuss options and do a virtual sale over the phone. Sales are also going on at our Castle Rock, Greeley, Fort Collins and Longmont store locations. STORES!ALLTENT SALES AT OUTLETS AT LOVELAND & OUTLETS AT CASTLE ROCK Denver Premium Outlets 13801 Grant St. Suite 405, Building 4 Thornton, CO 80023 (Near the Nike store) Labor Day Sale in Store STORENEW Evergreen 1153 Bergen Parkway Unit B Evergreen, CO 80439 Labor Day Sale in Store
September 1, 202218 Canyon Courier eaplevergreen@eapl.com (303) 674-6442 Evergreen Animal Protective League
PHOTOS BY DEB HURLEY BROBST
Members of Team Twinkletoes from TallGrass Aveda Spa have participated in the Barefoot Mile since its inaugural year. Team members always wear capes to make participation more festive. munity Barefoot Mile raised $60,000 for JOY International. Josh Doneff, an organizer of the event, said the goal was to increase the amount to $65,000 this year. Brodsky said rescuing someone from enslavement cost $2,000 to $3,000, so the money goes to a good cause. In addition, money goes to train others on how to spot someone who is being trafficked. Church groups and individuals took part in the walk, including a group wearing orange. Most in the group have been part of a book club for 25 years and also have a Wilmot Elementary School connection. Group members said they supported each other in various causes over the years, and participating in the Barefoot Mile was another way to get together and support an importantThecause.TallGrass Spa & Salon team — as always decked out in superhero masks and capes — was ready to start its fourth Barefoot Mile. Shannon Marinos with TallGrass said the team called Twinkletoes joins in the event thanks to TallGrass owner Gail Sharp, who believes in philanthropy."Wetry to get behind causes," Marinos said. "Especially causes that help women and children are very important."
FROM PAGE 7
Francisca, est. 6yo, is a loving, happy cat that would love to nd her new family! She loves to explore, have a comfortable couch to lay on, and a person that will give her lots of attention. She can also be an independent girl. She makes friends easily with people and animals (she lived with two dogs and they were buddies.)
Josh Done , a member of the Barefoot Mile organizing team, speaks to the crowd before the walk. Dr. Je Brodsky, JOY International founder, watches.
BAREFOOT
MEET FRANCISCA! WWW.EAPL.COM Celebrating41Years EAPL Adoption Events SINUS PROBLEMS? ALLERGIES? ASTHMA? DUST PROBLEM? HEADACHES? HIGH POWER BILLS? IF IT'S IN YOUR DUCTS, IT'S IN YOUR LUNGS Our mission is to lower energy costs and provide the healthiest quality air possible. For anyone, business or residential, we will increase e ciency of your system by using the very latest techniques, the latest technologies and top of the line products. We will provide the highest quality of work possible. Our professional sta will assure a high level of professionalism that cannot be matched in our industry. We guarantee our products and services. CLEAN$49OUTSPECIAL10Vents,1Return,&1Main. FREE analysis/inspection.system Call for details. Additional vents priced separately. We service all areas. Offer expires 10/1/22. WITHCLEANINGFREEDRYERVENTANYCOMPLETEAIRDUCTSYSTEMCLEANING. Call for details. Offer expires 10/1/22. 50%OFFHOSPITALGRADESANITIZER HELPS WITH GERMS & BACTERIA With purchase of complete ductwork cleaning. Offer expires 10/1/22. Call or visit us online today to schedule an appointment! (303) theapexcleanair.com747-6781WeWillBeatAnyPriceWithSuperiorQuality100%Guarantee Breathe Easy & Relax! Air Duct Cleaning Summer Specials
Turf war EVERGREEN – As was his custom, the man parked his pickup truck near the grocery store just after noon, carefully placed his hand-lettered sign for maximum visibility, and made ready to solicit donations from the stream of small bills turning off of Evergreen Parkway. He'd yet to see his first dollar, however, when a woman with kids "piled out" of a minivan, set up folding chairs in front of his sign and prepared to corner his market. The man yelled at the woman to move on. The woman yelled at the man to take a powder. The man threw a rock toward the woman. The woman threw a rock back toward the man. A passerby couldn't possibly help noticing the hullabaloo going on at one of Evergreen's most-trafficked intersections and notified JCSO. The woman took notice of the passerby's notice and piled everyone back in the minivan for a hasty retreat. The man told deputies that the woman and her young crew are well-known at intersections all over Lakewood and Littleton, and she had no business poaching west of the Hogback. With her departure, peace had returned to the mountains and officers returned to their normal duties.
Group encounter KITTREDGE – Backing out of his driveway on the morning of Aug. 4, he had the bad luck to clip his neighbor's trash can, and the worse luck to have his neighbor witness the minor mishap. "Pick my (fortygallon) trash can up, (Massimo)!" demanded Neighbor. In view of the strained relationship between their respective households, Bad Luck decided it was "too early" for what promised to be an unpleasant "confrontation" and simply drove away, leaving the barrel where it lay. But if Bad Luck considered the matter closed, Neighbor did not, and Bad Luck returned home that evening to a hot reception. "Do you have a (familiar) problem, dude?" Neighbor asked as a purported "mob" of "shirtless" residents poured out of their homes to support Neighbor's cause. Speaking later to deputies, Bad Luck likened his assembled detractors to drunken "KKK" goons brandishing figurative "pitchforks," and he assured the officers he was prepared to meet such threats with whateverstrong measures he may deem necessary. Officers took considerable pains to explain to Bad Luck the serious legal dimensions of deadly force, and strongly recommended he call JCSO before going off half-cocked. They further advised the milling mob to dial back their disapproval before things get out of hand.
Refunding crisis
Sheriff's Calls is intended as a humorous take on some of the incident call records of the Jefferson County Sheriff's Office for the mountain communities. Names and identifying details have been changed. All individuals are innocent until proven guilty.
EVERGREEN – Making a run for the border on the afternoon of Aug. 4, he picked up his bag of burritos at the drive-through window only to discover that the guy at the drive through window had handed him somebody else's zesty fiesta. He called in a complaint, and the manager told him to return to the drive through window for a refund. Unfortunately the manager wasn't working the drive through window, and the guy who was "didn't know anything about a refund." What happened next depends on who's doing the telling. The PO'ed patron told deputies the guy at the drive through window was aggressively uncooperative and ultimately came outside spoiling for trouble. The angry employee told deputies the patron "started throwing things through the window" and "challenged me to a fight." The manager said the complainant is no longer welcome on the border. The complainant seemed to be okay with that.
Canyon Courier 19September 1, 2022 Powerpupils.on, Congratulations to the recipients of our $2,000 education grants We are happy to give you a boost! For the full list of this year's recipients, visit www.CORE.coop CONIFER RADIO WWW.CONIFERRADIO.COM Listen Live: Conifer ofReporter;CommunitypresentsPodcastourEventsAmberBurrDaddy'sHomemadeWednesday,Sept7that5:00pm Mountain Classic Rock and Local Folks Featuring info on local area music now at 7:30 am and at 5:30 pm Each Wed, Thurs, Fri and Saturday 30456 Bryant Drive 303.674.4803 Now SewingRepairs!MachineOpen Monday – Friday 8am – 5 pm. Closed Weekends.
Problem solved EVERGREEN – By midnight the bar patron was drunk as a skunk, so the staff cut him off. By 12:01 he was loud, violent and obnoxious, so the staff kicked him out. When he refused to go quietly into that good night, they called JCSO. "Look, big dog," Obnoxious warned deputies asking after his welfare. "You don't want this problem, man." Almost certainly they did not, but they were stuck with him anyway. Even as deputies were doing their level best to keep Obnoxious cool until they could find him safe harbor for the night, he was repeatedly raising his fists and "squaring off" to fight them. Obnoxious soon proved so relentlessly uncooperative, crudely offensive and physically threatening that deputies had little choice but to arrest him outright and drive him down the hill in handcuffs.
SHERIFF'S CALLS Check out our business directories! Luck returned home that evening
September 1, 202220 Canyon Courier Come shop for unique gifts and special items during the Colorado Community Media Holiday Craft Show and Mini-Market; With more than 200 exhibitors filling the Douglas County Fairgrounds, this is the best place to find that special, personal gift for friends and family. The show will feature handmade crafts in all areas from metal and leather, to flowers, baskets, ceramics, and so much more. In it's third year - expanding into two buildings. In 2021, 3,000 customers attended Interested in selling your handmade crafts? Interested in hosting classes? Contact Event Producer Thelma Grimes at tgrimes@coloradocommunitymedia.com All applications must be approved to participate Admission is free to the public PRESENTS 2022 Holiday Craft Show& Mini-Market 10amSaturdayNov.26-6pm 10amSundayNov.27-2pm Douglas 500FairgroundsCountyFairgroundsDv.CastleRock,CO.
WEDNESDAY Evergreen chamber monthly breakfast: The Evergreen Area Chamber of Commerce will host its monthly breakfast from 7:30-9 a.m. Sept. 7 at Troutdale Tavern. For more information and to register, visit evergreenchamber.org.
Evergreen Audubon meeting: Evergreen Audubon's Sept. 1 chapter meeting will be at 7 p.m. either at the Evergreen Christian Church or via Zoom. For program information or Zoom access, visit www.EvergreenAudubon.org.
Conifer Town Hall: The Conifer Area Council will host its quarterly meeting from 7-9 p.m. Wednesday, Sept. 14, at West Jefferson Middle School, 9449 S. Barnes Ave. Topics include wildfire risk, water resources, Highway 285 improvements, recreational and cultural opportunities. Trails for Tails: The fifth annual Trails for Tails to benefit the InterMountain Humane Society will be Sept. 17. Create a team, raise money, lace-up your boots, and hike that day. For more information and to sign up, visit www.imhs.org.
Tour de Decks: The Evergreen Area Chamber of Commerce's Tour de Decks will be from 4:30-5:30 p.m. Friday, Sept. 9, at Cactus Jack's. Visit evergreenchamber.org for more information.
Open Door Studios: The artists' of Evergreen will offer Open Door Studios from 10 a.m.-5 p.m. Sept. 17-18, a free tour of artists' home studios. Brochures of the artists' studios that will be open are available at various Evergreen businesses or at dios.com.www.evergreenopendoorstu-
Kittredge Canyonfest: Kittredge's Canyonfest will be from 10 a.m.-5 p.m. Saturday, Sept. 17, in Kittredge Park. There will be food trucks, vendors, games, duck races and more. For more information, visit kittredgeco.org.
Canyon Courier 21September 1, 2022 Get the most out of your lawn this summer. SCHEDULE YOUR APPOINTMENT TODAY! 1-855-723-9333 *Requires purchase of annual plan. Special price is for first Lawn application only. Requires purchase of annual plan, for new residential EasyPay or PrePay customers only. Valid at participating TruGreen locations. Availability of services may vary by geography. Not to be combined with or used in conjunction with any other offer or discount. Additional restrictions may apply. Consumer responsible for all sales tax. †Purchase of annual lawn plan required for Healthy Lawn Analysis, which is performed at the first visit. ◆Guarantee applies to annual plan customers only. BBB accredited since 07/01/2012. ©2022 TruGreen Limited Partnership. All rights reserved. In Connecticut, B-0153, B-1380, B-0127, B-0200, B-0151. 50% OFF* Save now with Your First Application 1-844-823-0293FREEDOM.TOBEYOU. MKT-P0253 If you think oxygen therapy means slowing down, it's time for a welcome breath of fresh air. Promo Code: 285 FINANCING THAT FITS YOUR BUDGET!1 Subject to credit approval. Call for details. THENAT ON S GUTTER GUARD1 EXCLUSIVE LIMITED TIME OFFER! TO THE FIRST 50 CALLERS ONLY! SENIORS MILITARY!&YOUR PURCHASEENTIRE & + 5 1015%% % OFFOFF OFF WE YEAR-ROUND!INSTALL Mon-Thurs: 8am-11pm, Fri-Sat: 8am-5pm, Sun: 2pm-8pm EST BACKED BY A YEAR-ROUND CLOG-FREE GUARANTEE *For those who qualify. One coupon per household. No obligation estimate valid for 1 year. **Offer valid at time of estimate only The leading consumer reporting agency conducted a 16 month outdoor test of gutter guards in 2010 and recognized LeafFilter as the "#1 rated professionally installed gutter guard system in America." Manufactured in Plainwell, Michigan and processed at LMT Mercer Group in Ohio. See Representative for full warranty details. CSLB# 1035795 DOPL #10783658-5501 License# 7656 License# 50145 License# 41354 License# 99338 License# 128344 License# 218294 WA UBI# 603 233 977 License# 2102212986 License# 2106212946 License# 2705132153A License# LEAFFNW822JZ License# WV056912 License# WC-29998-H17 Nassau HIC License# H01067000 Registration# 176447 Registration# HIC.0649905 Registration# C127229 Registration# C127230 Registration# 366920918 Registration# PC6475 Registration# IR731804 Registration# 13VH09953900 Registration# PA069383 Suffolk HIC License# 52229-H License# 2705169445 License# 262000022 License# 262000403 License# 0086990 Registration# H-19114 1-844-784-8518CALL US TODAY FOR A FREE ESTIMATE We'd like to know about events or activities of interest to the community. Visit www.canyoncourier.com/calendar/ and post your event online for free. Email basis.appearprintmunitymedia.comdbrobst@coloradocom-togetitemsintheversionofthepaper.Itemswillinprintonaspace-available
Big Chili: The Big Chili cook-off to benefit area fire departments will be from 10 a.m.-5 p.m. Saturday, Sept. 10, at the Buchanan fields. The kids firefighter challenge will be from 10:30-11:45 a.m. and the firefighter challenge will be from 1:30-2:15 p.m. Bands will be performing throughout the event. Tickets are $18 for up to three tickets, or $15 for four or more tickets. Kids 12 and under are free. Tickets are $20 at the door. Wine, Wildlife & Song: Wild Aware will host Wine, Wildlife & Song from 4:30-8 p.m. Sept. 10 at 28007 Knowles Road, Evergreen. There will be a silent auction, food and drinks, and music by Jenny Bird & Michael Mandrell. For more information, visit info@wildaware. org.
Neck of the Woods benefit: The Woodlands, 8884 U.S. 285, will host Neck of the Woods benefit from 3-7:30 p.m. Sunday, Sept. 11. Proceeds benefit Inter-Canyon Fire Department and the Jefferson County Sheriff's Employee Assistance Fund. Enjoy live music, food and drinks, and a silent auction. Tickets are $60 for adults and $25 for children 5 and older. Buy tickets at scolorado.com/benefiwww.woodland-t.
THURSDAY Community meeting on dog park: The Evergreen Park & Recreation District will host a community meeting on a proposal for an off-leash dog park from 5:30-8 p.m. Thursday, Sept. 1, at the Buchanan Park Recreation Center.
Free legal clinic: A free legal clinic for people with no attorney will be from 3:30 to 5 p.m. Thursday, Sept. 1. By telephone or video, volunteer attorneys will answer questions, help fill out forms, and explain the process and procedure for all areas of civil litigation. Pre-registration for individual 15-minute appointments is available by calling 303-235-5275 or https://tinyurl.com/ykzs2ej7.visiting
Meet Jeffco sheriff candidates: The Canyon Courier and Mountain Foothills Rotary are hosting an event for the public to meet the candidates for Jeffco sheriff, Ed Brady and Regina Marinelli, from 6-8 p.m. Sept. 21 in the Bergen Peak Room at Buchanan Park Recreation Center in Evergreen. Split & Steak: Conifer Community Church's annual Split & Steak where volunteers split and load firewood for people in need, then eat steak after the work is done is from 7 a.m.-2 p.m. Sept. 24 at the church, 9998 Havekost Road, Conifer. Steaks cost $10 for volunteers and $25 for others. For more information, visit conifercc.org.
UPCOMING Evergreen chamber monthly mixer: The Evergreen Area Chamber of Commerce will host its monthly mixer from 5-7 p.m. Sept. 8 at the Evergreen Gallery. For more information and to register, visit evergreenchamber.org.
Dakota Blonde concert: Resilience1220 is hosting a benefit concert with Dakota Blonde from 5-8 p.m. Saturday, Sept. 17, at the Lucky Penny Ranch, 5801 Bluebell Lane, Evergreen. Tickets are $35, and only 200 tickets will be sold. For more information and to purchase tickets, visit R1220.org.
HAPPENINGS SEE HAPPENINGS, P27
TUESDAY Farmers markets: Two farmers markets in Evergreen, both from 10 a.m.-2 p.m. Tuesdays: at Church of the Cross, 28253 Meadow Drive in Evergreen and at Boone Mountain Sports, 2962 Evergreen Parkway.
SATURDAY 285 TechConnect Radio Club: The 285 TechConnect Radio Club for ham radio enthusiasts interested in its technical aspects, will hold its monthly meeting from 10 a.m.noon Saturday, Sept. 3, at The Bridge Church at Bear Creek, 3101 S. Kipling St. in Lakewood. For more information, visit http://na0tc.org/.
LGBTQ+ disc golf: LGBTQ+ teens and allies will play disc golf from 1-3 p.m. Sunday, Sept. 11, at Beaver Ranch Park in Conifer. Cost is $12 per person, and no experience is necessary to play. RSVP at r1220. org.
Author panel: HearthFire Books & Treats in Bergen Park will host three local authors for a panel discussion at 3 p.m. Sunday Sept.18. The panelists are Linda Ballou, author of "Embrace of the Wild," Pat Jurgens, author of "Falling Forward: A Woman's Journey West," and M.J. Evans, author of "The Sand Pounder." Taste of Evergreen: The Evergreen Area Chamber of Commerce's Taste of Evergreen will be from 5:30-8 p.m. Tuesday, Sept. 20, at the Evergreen Lake House. Purchase tickets at evergreenchamber.org.
Shadow Mountain Gallery show: Shadow Mountain Gallery's "Meadows of Wildflowers" show will be displayed through Sept. 24 at the gallery in downtown Evergreen. The display will include striking colors and magnificent landscapes. The gallery is open daily from 10 a.m.– 5 p.m. Miller Farms Fall Festival: Resilience1220 will host an event at Miller Farms in Plattville at 10 a.m. Sept. 24. Tickets are available
to decide a ordable housing ballot measure
Voters
MeetCandidateandGreet Georgetown's City Park, with the gazebo Rose and 10th Streets on Saturday, September 10th, three o'clock till seven o'clock. Katie Lehr State Representative Candidate
The measure has reported more than $2.8 million in fundraising from groups including Gary Community Ventures, Habitat for Humanity of Metro Denver, and the National Association of Realtors.
FILE PHOTO BY DAVID GILBERT
• Programs for people experiencing homelessness.
Proposal would increase level of funding from state
CountyCountyBrendaHD49CorbettClerkandRecorderDonnaGeeAssessorcandidateChrisHegmannCountyCoronerWWW.CCCGOP.COM(303)569-0198 BY ANDREW KENNEY COLORADO PUBLIC RADIO
The loans are forgiven if affordable housing projects are started within a decade.•Grants and financing for low- and middle-income multi-family housing, and gap financing for projects that qualify for affordable housing tax credits.
• Debt financing for modular and factory-based housing builders. It would be nearly a sixfold increase in the state's dedicated affordable housing funds, which are currently about $50 million per year, Johnston said. The state is also in the middle of spending about $400 million of federal funds on housing across the state, but Johnston said that wouldn't be enough.
This story is from CPR News, a nonprofit news source. Used by permission. For more, and to support Colorado Public Radio, visit cpr.org.
September 1, 202222 Canyon Courier "Need to know these people to decide?"
Workers build townhomes in Littleton in 2018. The rising cost of living in the city and surrounding metro area has spurred local leaders to look for new ways to ensure a ordable housing.
A proposal to increase the state's funding for affordable housing will appear on statewide ballots this November after supporters collected more than 200,000 signatures. The "Make Colorado Affordable" proposal would require the state to spend a certain amount — almost $270 million in its first full year — on affordable housing.
"You can't build an affordable housing supply with one-time funds. They have to be long term. They have to be stable and they have to be significant," he said. The program would be focused on families making 60 percent or less of an area's median income, with some flexibility. It also includes incentives for governments to reduce the bureaucratic red tape that can slow down affordable projects.
"We think this is the first time housing has ever been on the ballot statewide in Colorado," said Mike Johnston, CEO and president of Gary Community Ventures, the philanthropy that is one of the measure's main backers. He added: "And we know it's a critical moment for us to make sure that teachers and nurses and firefighters have places to live in our communities."Themeasure would not directly raise taxes. Instead, it sets aside a tenth of a percent of the income taxes the state is already collecting. However, it would have the effect of reducing TABOR refunds by the same amount, too — meaning it will have a cost to taxpayers in some years."Initiative 108 is a bad idea. There's nothing 'affordable' about taking $300 million of our TABOR tax refunds for this flawed housing measure," tweeted Michael Fields, president of the conservative Advance Colorado Institute. Johnston estimated the measure could fund 10,000 affordable housing units per year. That's compared to a deficit of more than 100,000 homes for the state's poorest people — and an overall market shortage of more than 300,000 homes. The measure will only go into effect if it's approved by a majority of voters in the 2022 election. If so, it would create a statewide affordable housing fund for purposes including:Land banking. Governments and nonprofit developers would get loans to buy land for future projects.
A group of Republicans on Aug. 24 initiated a recall against Colorado state Sen. Kevin Priola, two days after the Henderson lawmaker announced he was leaving the GOP to become a Democrat. The recall effort, backed by a deeppocketed conservative nonprofit, kicks off a flurry of legal questions, namely whether the recall will be focused on Priola's current state Senate district or the one he will begin representing in January. Priola was drawn into a much more Republican district during last year's once-in-adecade redistricting process.
"Kevin Priola lied to voters and broke the trust of those who elected him," Burton Brown said in a writtenPriolastatement.saidearlier this week that he wasn't surprised Republicans were talking about trying to recall him as soon as he announced he was becoming a Democrat. He said he will defend himself.
Canyon Courier 23September 1, 2022 Sign up today to receive our weekly newsletter Stay connected to your local community! Go toandcoloradocommunitymedia.comclickthenewslettertabtosignuptoday!
"As I've said in the past when these clowns have done this, recalls should be done for corruption and malfeasance, not because you disagree with someone," Fenberg said. The petition language submitted to the Colorado Secretary of State's Office to initiate the recall process claims Priola "does not represent the views of (his) district)."
Republicans initiate recall of Sen. Kevin Priola
Lawmaker is leaving GOP to become a Democrat
The language cites Priola's vote in favor of new road-usage fees to pay for transportation projects, support of Proposition CC in 2019, and backing of a 2019 bill making personaluse possession of most drugs a misdemeanor. The recall language also notes that Priola was a cosponsor of an unsuccessful 2018 bill backed by Democrats and Republicans that would have paved the way for a supervised drug-consumption site in Priola,Denver.whooften voted with Democrats in the legislature even when he was a Republican, cited concerns about the GOP's embrace of 2020 election conspiracies and the party's unwillingness to work on legislation to combat climate change as driving his decision to become a Democrat.
The recall committee is made up of two Republican voters from state Senate District 13: Louisa Andersen and Jeff Sloan. The Colorado GOP is supporting the recall effort, said Chairwoman Kristi Burton Brown.
The Colorado Secretary of State's Office was investigating last week, with the help of the Colorado Attorney General's Office, how the recall will play out. It's possible the situation could end up before a judge. The first step in a recall process is submitting a petition to the Colorado Secretary of State's Office. The petition has to be accepted before the recall's organizers can begin collecting signatures to try to force a special recall election. About 18,000 signatures from voters in Priola's district — again, it's unclear if it's his old or new district — would be needed to force the special election. The signatures would have to be collected 60 days after the petition is approved.
"My guess is they'll pick someone they can actually trust and who more closely reflects their views."
The recall's supporters want the recall to happen in District 13. Priola's term ends in January 2025.Advance Colorado Action, a conservative nonprofit with millions of dollars to spend, said it's supporting the recall. An issue committee called "Recall Priola" has been formed to raise money for the effort.
Senate President Steve Fenberg, a Boulder Democrat, told The Colorado Sun that Democrats will come to Priola's defense if a recall is initiated against him.
Priola represents Senate District 25 now, but come January he will represent Senate District 13, because of last year's redistricting process. (While the 60-day signature gathering period won't be over before the new year, the recall election will likely have to take place in 2023.)While Priola's current district is a tossup, the new Senate District 13 leans 4 percentage points in Republicans' favor, according to a nonpartisan analysis of election results in the district from 2016 to 2020.
"It's strange how the way you affiliate changes people's perceptions of you," Priola said on Aug. 24, citing the millions of dollars spent on his 2020 reelection race.
State Sen. Kevin Priola, center.
PHOTO BY JESSE PAUL / THE COLORADO SUN
BY JESSE PAUL THE COLORADO SUN
"I cannot continue to be a part of a political party that is OK with a violent attempt to overturn a free and fair election," Priola wrote in a letter Monday announcing his decision. "There is too much at stake right now for Republicans to be in charge." This story is from The Colorado Sun, a journalist-owned news outlet based in Denver and covering the state. For more, and to support The Colorado Sun, visit coloradosun.com. The Colorado Sun is a partner in the Colorado News Conservancy, owner of Colorado Community Media.
"Voters in Senate District 13 deserve to decide who they want to represent them," Michael Fields, a senior adviser for Advance Colorado Action, said in a written statement.
TIMBER RIDGE
CHURCH Location: The Village at Aspen Park 25587 Conifer Rd. Unit 5A201 (2nd floor - above the UPS Store) Sunday Worship 10:00 am www.timberridgechurchconifer.org • 303-834-3577 UNITED METHODIST CHURCH OF EVERGREEN Rev. Sarah Clark • 303.674.4810 • www.evergreenumc.org 3757 Ponderosa Dr. across Hwy 74 from Safeway in Evergreen Join us in person every Sunday at 8:30am and 10:30am for live worship Please join us online every Sunday at 9am at our website for a new worship experience. "Open Hearts, Open Doors, Open Minds" UNITY OF THE FOOTHILLS Transforming lives through the power of Love Join us on Sundays from 10:00 to 11:30 a.m., in person or on Zoom, for a unique, member-led service. Each week a member volunteer presents a spiritual topic of their choice along with discussion questions. Attendees are encouraged, not required, to share their experiences and views on the chosen topic. We find our discussions to be lively, thought provoking, and meaningful. We are an all-inclusive community and welcome all perspectives. 28577 Bu alo Park Road, Suite #120 • Evergreen, Colorado • 80439 Email: unityofthefoothills@gmail.comTo place your listing in the Worship Directory call Donna, 303-566-4114
September 1, 202224 Canyon Courier ColoradoSunreporterswilldiscusswithlocal expertsaboutthestatusofchildren'smental health. ONTHEBRINK: Searchingforsolutionsfor Colorado'syouthmentalhealth crisis SEPT.14-6-7P.M.|VIRTUAL|FREE TheColoradoSunPresents: ScantheQRcodeorvisit coloradosun/com/eventsto registerforfree! WORSHIP DIRECTORY ASCENT CHURCH "Real people pursuing a real God" All are www.ascentchurch.coIn-personSundaysWelcomeat10amorOnline 29823 Troutdale Scenic Drive, Evergreen BERGEN PARK CHURCH Bergen Park Church is a group of regular people who strive to improve ourselves and our community by studying the Bible and sharing our lives with each other. On Sunday mornings you can expect contemporary live music, Children's Ministry that seeks to love and care for your kids, teaching from the Bible, and a community of real people who are imperfect, but seek to honor God in their lives. We hope to welcome you soon to either our 9:30AM or 11:00AM Sunday service. Search Bergen Park Church on YouTube for Livestream service at 9:30am 31919 Rocky Village Dr. 303-674-5484 info@bergenparkchurch.org / www.BergenParkChurch.org CHRISTIAN SCIENCE CHURCH SERVICES 28244 Harebell Lane Sunday Service & Sunday School 10am Wednesday Evening ZOOM Meeting 7:30pm Contact: clerk@christianscienceevergreen.com for ZOOM link Reading Room 4602 Pletner Lane, Unit 2E, Evergreen OPEN TUE-SAT 12PM - 3PM CHURCH OF THE CROSS Please join us for Sunday worship at 28253 Meadow Drive, Evergreen or visit 10:30am8:30amwww.churchotc.comTraditionalServiceContemporaryService Communion is served every Sunday at both services. All are welcome! Visit our website at www.churchotc.com for info on church activities. 28253 Meadow Drive, Evergreen • 303-674-4130 • o ce@churchotc.com CHURCH OF THE HILLS PRESBYTERIAN (USA) Serving the mountain community from the heart of Evergreen Worship 10:00 a.m. Reverend Richard Aylor O ce Hours: Tu-Thur 9:00 - 4:00; Fri 9:00 - noon Bu alo Park Road and Hwy www.churchofthehills.com73 CHURCH OF THE TRANSFIGURATION EPISCOPAL In-Church: Sunday Communion Quiet Service 8:00 am & with Music 10:15 am 10:15 am only Zoom: https://us02web.zoom.us/j/86017266569 In-Meadow: 2nd Sunday of the month at 9:30 a.m. --June through September— 27640 Highway 74 – ¼ mile east of downtown Evergreen at the Historic Bell Tower www.transfigurationevergreen.org CONGREGATION BETH EVERGREEN (SYNAGOGUE) Reconstructionist Synagogue Rabbi Jamie www.BethEvergreen.orgArnold/(303) 670-4294 2981 Bergen Peak Drive (behind Life Care) CONIFER CHURCH OF CHRIST "Doing Bible Things in Bible Ways" 11825 U.S. Hwy. 285, Conifer, CO 80433 Sun: 9:00a.m. Bible Study-10:00a.m. Worship; Wed: Bible Study 7:00p.m. EVERGREEN CHRISTIAN CHURCH (DISCIPLES OF CHRIST) 27772 Iris Drive, Evergreen - 303-674-3413 www.EvergreenChristianChurch.org - eccdoc01@gmail.com Sunday Worship 10:00 a.m., with communion every Sunday We are an inclusive faith community and welcome you to join us in our new ministry journey. EVERGREEN LUTHERAN CHURCH 5980 Highway 73 + 303-674-4654 Rev Sara Wirth, Interim Pastor Join us for Virtual Worship on our YouTube https://www.youtube.com/c/EvergreenLutheranChurchChannel:SundayWorshipuploadedby10am.www.evergreenlutheran.org+AllAreWelcome! LOOKOUT MOUNTAIN COMMUNITY CHURCH – EPC 1036 El Rancho Rd, Evergreen – (303) 526-9287 www.lomcc.org – o ce@lomcc.org Sunday Worship 10:00 a.m., with communion every Sunday "Real Church In An UnReal World" A community empowered by the Holy Spirit which seeks authentic relationships with God and others to share the good news of Jesus with Evergreen, the Front Range and the world. Come as you are, all are welcome! MOUNT HOPE LUTHERAN CHURCH-LCMS 30571 Chestnut Drive ~ (303)670-1387 Sunday Worship 9:00am • Education for All 10:30am Rev. Carl Frank, Pastor www.mounthopelutheranlcms.org PLATTE CANYON COMMUNITY CHURCH Located: 4954 County Road 64 in Bailey. O ce hours MWF 8am-1pm 303-838-4409, Worship & Children's Church at 10am Small group studies for all ages at 9am Transitional Pastor: Mark Chadwick Youth Pastor: Jay Vonesh Other activities: Youth groups, Men's/Women's ministries, Bible studies, VBS, MOPS, Cub/Boy Scouts. ROCKLAND COMMUNITY CHURCH "Connecting all generations to Jesus" Please check our website, www.Rockland.church, for updated service times ¼ mile north of I-70 at exit 254 17 S Mt. Vernon Country Club Rd., Golden, CO 80401 303-526-0668

Canyon Courier 25September 1, 2022 TRIVIA CROWSSUPDRO ELZZ Crossword SolutionSolution Inc.Synd.,FeaturesKing2016© 1. TELEVISION: What is the song played at the end of the final episode of "Breaking Bad"? 2. PSYCHOLOGY: What fear is represented in the condition called plutophobia? 3. MOVIES: What is the name of the horse in the Disney animated movie "Tangled"? 4. ANIMAL KINGDOM: What is a group of rattlesnakes called? 5. GEOGRAPHY: What is the oldest, still active volcano on Earth? 6. SCIENCE: What is the tallest type of grass? 7. LANGUAGE: What does the Greek root word "morph" mean? 8. FOOD & DRINK: What is a samovar used for? 9. MUSIC: Which Rolling Stones' hit featured the line: "Who could hang a name on you"? 10. ANATOMY: Where are suture joints found in the human body? 1.Answers "Baby Blue." 2. Fear of wealth. 3. Maximus. 4. A rhumba. 5. Mount Etna, Italy. 6. Bamboo. 7. Form or shape. 8. An urn for making tea. 9. "Ruby Tuesday." 10. The skull. (c) 2022 King Features Synd., Inc.
September 1, 202226 Canyon Courier Canyon Courier Legals September 1, 2022 * 1 www.ColoradoCommunityMedia.com/Notices Public Notices call Sheree 303.566.4088 legals@coloradocommunitymedia.com PUBLIC NOTICES Public Notice Jefferson County Press Listing Expenditures for 08/12/2022-08/18/2022 H MANUFACTURING Performance Escrow 15,506.37 H MANUFACTURING Escrow Interest Refunds 341.19 LENNAR COLORADO LLC Performance Escrow 2,500.00 LENNAR COLORADO LLC Escrow Interest Refunds 11.59 Escrow Custodial Fund Total 18,359.15 Benjamin Roger Jaramillo Motor Vehicle Overpayments 477.90 Brighton Ford Motor Vehicle Overpayments 59.07 Gary Okoren Motor Vehicle Overpayments 8.20 Northern Auto Brokers Inc Motor Vehicle Overpayments 12.20 Paul Thiele Motor Vehicle Overpayments 8.20 RAY MILLERS Motor Vehicle Overpayments 8.20 Schomp BMW Motor Vehicle Overpayments 28.77 Clerk & Recorder Custodial Fund Total 602.54 ADAMS COUNTY SHERIFFS OFFICE Legal Services 35.00 ALARM DETECTION SYSTEMS INC Security Services 1,374.23 Alma Delgado Service of Process Fee Returns 86.00 Alpine Credit Inc Service of Process Fee Returns 15.00 ALPINE ROOFING COMPANY INC Building Improvements 26,303.55 AMERICAN DATABANK LLC Legal Services 1,571.00 AMERICAN TARGET COMPANY Shooting Range Supplies 591.00 ANNA OWENS Programs 150.00 AQUA SERVE Building Maintenance 299.26 ARAMARKSERVICESCORRECTIONALLLC Contract Services 25,026.96 ARAMARK REFRESHMENT SERVICES Water& Sanitation Services 28.33 ARROWHEAD LANDSCAPE SERVICES INC Lawn & Grounds Maintenance 554.82 ARROWHEAD LANDSCAPE Repair & Maintenance SERVICES INC (Other) 376.83 AT&T MOBILITY Telephone Services 141.01 AT&T MOBILITY Investigation Expense 675.00 Barbra Miller County Travel 370.02 BECKY ADAMS Professional Dues & Memberships 170.00 BENJAMIN MILES WHITTIER Mileage 172.50 BLUEDAG LLC Software AgreementMaintenance 15,742.50 BOB BARKER COMPANY INC Hygiene Supplies 444.40 BULLSEYE TELECOM INC Telephone Services 8,513.56 BULLSEYE TELECOM INC Telephone Clearing 2,380.82 CANDISE E LEWIS County Travel 288.00 CARLEEN OF GOLDEN INC Police Supplies 278.00 CASH BRINCEFIELD Programs 100.00 CENTURYLINK Telephone Services 99.44 Christa Rock Mileage 175.00 CLEAR CREEK COUNTY Consultant Services 5,000.00 CLIFTON LARSON ALLEN LLP Accounting & Auditing 49,753.46 CODY ROTH Programs 150.00 COLORADO COMMUNITY MEDIA Public Notices 980.37 COMPUTER SITES INC Maintenance Agreement 769.32 CONVERGEONE INC Maintenance Agreement 32,688.00 CORE ELECTRIC COOPERATIVE Heat & Power 44.58 CORECIVIC OF TENNESSEE LLC Services & Charges (Other) 63.90 Daniel J Smith Service of Process Fee Returns 15.00 DANIEL M COLLINS County Travel 434.50 DARIN SMITH Programs 200.00 DAVID DELSIGNORE Programs 100.00 David Lemont Service of Process Fee Returns 15.00 Deborah Davis Service of Process Fee Returns 15.00 DIANA KRAUSNICK Programs 150.00 DILLON MARTIN Programs 250.00 DORINDA D GOOD Professional Dues & Memberships 60.00 EAN SERVICES LTD Computer Training 635.00 ELEVATE PROPERTY SERVICES LLC Lawn & Grounds Maintenance 5,155.00 EMPLOYEE LOAN SOLUTION LLC True Connect Loans 722.77 ERIC TRAXLER Programs 100.00 FOOTHILLS ANIMAL SHELTER Due to Pet Data-Animal Licenses 280.00 GALLS LLC Police Supplies 770.56 GARVINS SEWER SERVICE INC Building Maintenance 583.00 GFL ENVIRONMENTAL Trash Removal Services 1,230.27 GPS Servers LLC Service of Process Fee Returns 90.00 GRAINGER Office Supplies 188.88 GRAINGER Building Maintenance 255.11 GRASMICK INC Furniture & Equipment - Non Capital 640.00 HANNA OLESZAK Programs 100.00 HC PECK & ASSOCIATES INC Deed Title Search Clearing 2,000.00 HEATHER PEARCE Programs 50.00 Holst Boettcher & Tehrani LLP Service of Process Fee Returns 15.00 INDIAN HILLS WATER DISTRICT Water& Sanitation Services 113.77 INSIGHT PUBLIC SECTOR INC Security Services 111,240.00 INTERVENTIONCORRECTIONSCOMMUNITYSVC Contract Services 304.00 INTERVENTIONCORRECTIONSCOMMUNITYSVC Services & Charges (Other) 443.35 INTERVENTION INC Contract Services 4,555.50 Iris A Leahy Service of Process Fee Returns 15.00 JACKI KELLEY County Travel 379.50 JEFFERSON CENTER FOR MENTAL HEALTH Grants to Other Entities 32,800.00 JEFFERSON COUNTY SCHOOL DISTRICT R-1 Programs 7,290.28 JESSICA DIEHL Programs 200.00 JILL FRASER Mileage 43.75 JILL FRASER County Travel 159.50 JOHNSON CONTROLS INC Miscellaneous Contract Services 11,430.50 JONATHAN BARBA Programs 50.00 Joseph Ryerson Service of Process Fee Returns 90.00 KARLYN TILLEY County Travel 379.50 Kayla Marie Gabehart Promotional Services 1,500.00 KELLY SERVICES INC Contract Services 1,674.00 KISHINEVSKY, TATYANA Services & Charges (Other) 90.00 LAMBLAND INC DBA A1 ORGANICS Miscellaneous Contract Services 3,870.00 LANA PIVARNIK Programs 50.00 LARRY QUEEN Programs 100.00 LAURA PIERCE Programs 150.00 Lauren Miremont Training & Education 40.00 LEGALSHIELD Employee Legal Services 1,254.24 Maya Valverde Service of Process Fee Returns 15.00 Maylee Barraza Mileage 197.50 Maylee Barraza County Travel 122.50 METLIFE Home and Auto Insurance 1,478.80 MICHAEL DERRYBERRY Programs 400.00 MICHELLE LANGSTON Programs 100.00 MULTICARD Volunteer Supplies 489.65 MYTHICS INC Maintenance Agreement 23,751.44 NMS LABS INC Toxicology Services 7,713.00 One Serve Legal Service of Process Fee Returns 15.00 ORACLE AMERICA INC Maintenance Agreement 9,998.24 OUTPUT SERVICES INC Printing Services 3,051.72 PLEASANT VIEW WATER & SANITATION DIST Water& Sanitation Services 1,281.00 PROFESSIONAL INTERPRETING Professional & Technical Services SERVICES LLC (Other) 32.50 PROFORCE LAW ENFORCEMENT Police Supplies 792.30 QCERA INC Software as a Services (SaaS) 6,375.00 RAYMOND H FISHER Professional Dues & Memberships 50.00 RECOVERY MONITORING SOLUTIONS CORPORATION Services & Charges (Other) 150.00 ROCKY MOUNTAIN MICROFILM AND IMAGING dba RMMI Records Management Services 2,585.83 RPS PLAN ADMINISTRATORS INC Flex Child Care 4,243.29 RPS PLAN ADMINISTRATORS INC Flex Medical Insurance 17,264.12 RPS PLAN ADMINISTRATORS INC Flex Transportation 140.00 Ruth Emily Paulsen Service of Process Fee Returns 15.00 RYDERS PUBLIC SAFETY LLC Police Supplies 444.85 SCAN AIR FILTERS INC H V A C Supplies 1,593.24 SHANNON UNDERWOOD Programs 100.00 SHIRLEY SEPTIC PLUMBING INC Programs 53.30 SKILL SURVEY INC Consultant Services 6,750.00 Skylar Yvonne Reyes Service of Process Fee Returns 15.00 SOURCE OFFICE PRODUCTS Office Supplies 6,226.72 SOURCE OFFICE PRODUCTS Medical Supplies/Drugs 34.70 STACI L POTTS Professional Dues & Memberships 130.00 STANLEY ACCESS TECH LLC Building Maintenance 1,758.56 SUMMIT LABORATORIES INC Miscellaneous Contract Services 700.00 SUSAN RAMSEY Programs 100.00 T M SERVICE COMPANY INC Miscellaneous Contract Services 7,916.16 TERRYBERRY CO LLC Commemorative Supplies 6,319.29 TIGER INC Heat & Power 20,533.95 Tschetter Sulzer PC Service of Process Fee Returns 1,225.00 TWIN CITY SECURITY INC Security Services 21,840.48 VERIZON WIRELESS Telephone Services 1,792.87 VERIZON WIRELESS Investigation Expense 50.00 WESTERN DETENTION PRODUCTS INC Building Maintenance 2,473.39 WESTERN DISPOSAL INC Janitorial Supplies 2,321.84 WESTERN DISPOSAL INC Hygiene Supplies 1,013.40 WESTERN DISPOSAL INC Medical Supplies/Drugs 2,596.00 WESTERN PAPER DISTRIBUTORS INC Janitorial Supplies 1,192.84 WESTERN PAPER DISTRIBUTORS INC Hygiene Supplies 952.20 XCEL ENERGY Heat & Power 41,758.91 General Fund Total 577,844.43 CREATIVE TREATMENT OPTIONS INC Miscellaneous Contract Services 9,610.00 UNIVERSITY OF DENVER Miscellaneous Contract Services 2,800.18 General Fund Grants Total 12,410.18 FRONT RANGE OCCUPATIONAL MEDICINE Medical Services 78.00 LEGALSHIELD Employee Legal Services 15.76 RPS PLAN ADMINISTRATORS INC Flex Medical Insurance 237.50 VERIZON WIRELESS Telephone Services 181.25 Insurance Fund Total 512.51 TRISTAR INSURANCE GROUP Workers Compensation Self-Insured Claims 38,392.41 Worker's Compensation Fund Total 38,392.41 BULLSEYE TELECOM INC Telephone Services 233.80 CENTURYLINK Telephone Services 83.41 CHRISTOPHER J SMITH General Supplies (Other) 124.98 COLORADO BARRICADE COMPANY Miscellaneous Contract Services 4,148.50 CONCRETE EXPRESS INC Trail Improvements 4,400.00 ELIZABETH STONER Uniforms Allowance 140.00 INNOVATIVE CONTRACTING AND ENGINEERING LLC Trail Improvements 10,745.57 LEGALSHIELD Employee Legal Services 149.72 MARTIN MARIETTA MATERIALS INC Sand & Gravel 9,975.15 METLIFE Home and Auto Insurance 92.83 MORNING STAR ELEVATOR Equipment Maintenance 325.00 MULLER ENGINEERING COMPANY INC Building Construction & Design 5,978.75 RPS PLAN ADMINISTRATORS INC Flex Child Care 541.66 RPS PLAN ADMINISTRATORS INC Flex Medical Insurance 1,284.42 SHANNON OLIVER Fairgrounds Security Deposits 500.00 XCEL ENERGY Heat & Power 129.42 Open Space Fund Total 38,853.21 ALSCO DENVER INDUSTRIAL Janitorial Services 202.75 BULLSEYE TELECOM INC Telephone Services 72.16 CENTURYLINK Telephone Services 58.75 CLINT D BYWATERS Life Safety Supplies 200.00 DALTON Q BOGGS Life Safety Supplies 129.36 DALTON Q BOGGS Clothing Supplies 148.65 EAN SERVICES LTD Computer Training 175.00 FASTENAL COMPANY Life Safety Supplies 1,972.49 FLAGGERS INC Temporary Agencies 4,315.50 JAMES R CRAIG Clothing Supplies 38.00 JH PAVIA TRUCKING INC Pavement Management Contracts 42,331.20 LABOR FINDERS Temporary Agencies 7,285.00 LEGALSHIELD Employee Legal Services 212.76 MARTIN MARIETTA MATERIALS INC Pavement Mgt Materials 247,064.98 METLIFE Home and Auto Insurance 58.50 Michael Farrer Clothing Supplies 100.00 OXFORD RECYCLING INC Disposal of Construction Spoils 180.00 RADIO RESOURCE INC Communications Equipment 2,036.00 RPS PLAN ADMINISTRATORS INC Flex Medical Insurance 827.16 SMYRNA READY MIX CONCRETE LLC Concrete Supplies 3,669.00 TERRACON CONSULTANTS INC Materials Testing Services 1,507.50 VANCE BROS INC Pavement Mgt Materials 6,588.70 WEAR PARTS AND EQUIPMENT COMPANY INC Vehicle & Equipment Parts 1,396.00 Road & Bridge Fund Total 320,569.46 ARIEL CLINICAL SERVICE ContractHS-MiscellaneousServices 10,199.73 BAIRD, DIANE ContractHS-MiscellaneousServices 1,375.00 BOUNCY BEAR HS-Recognition/Appreciation 3,295.81 BULLSEYE TELECOM INC HS-Telephone Services 190.61 CLIENT PAYMENT HS-Assistance Payments Other 5,908.91 CLIENT PAYMENT HS-Refund Payment-StateAssistance 330.43 CLIENT PAYMENT HS-Assistance Payments Rent 73,593.77 COLO DEPT OF PUBLIC HEALTH & ENVIRONMENT HS-Document Copy Supplies 26.00 EAN SERVICES LTD HS-Computer Training 175.00 EMPLOYEE LOAN SOLUTION LLC True Connect Loans 307.22 ERICA L BURMANIA HS-Mileage 158.54 FOOTHILLS PARK & RECREATION DIST HS-Conferences/Trade Shows 35.00 FREMONT COUNTY SHERIFF HS-Process Of Service 76.72 JODY FOUNTAIN HS-Miscellaneous Contract Services 675.00 KAREN MICHELLE MCCARTNEY HS-Mileage 390.00 KELLEY A GIBLER HS-Mileage 54.38 KELLEY A GIBLER HS-County Travel 168.32 LEGALSHIELD Employee Legal Services 236.40 LEXISNEXIS RISK SOLUTIONS HS-Contract Services 250.00 LEXISNEXIS RISK SOLUTIONS HS-Professional & Technical Services (Other) 100.00 MAPLE STAR HS-Miscellaneous Contract Services 19,100.00 MATTHEW R ENGEMOEN HS-Mileage 159.06 MEGAN MARIE YATES HS-Mileage 266.94 METLIFE Home and Auto Insurance 354.82 MICHAEL LONGACRE HS-Miscellaneous Contract Services 735.00 OKLAHOMA STATE DEPT OF HEALTH HS-Document Copy Supplies 15.00 PETER P MORTARO JR HS-Postage 93.37 RACHEL A ENTSMINGER HS-Mileage 213.19 REGINA PAPAS KENAGY HS-Mileage 128.75 ROCKY MOUNTAIN MICROFILM HS-Miscellaneous AND IMAGING dba RMMI Contract Services 1,399.84 RPS PLAN ADMINISTRATORS INC Flex Child Care 2,261.15 RPS PLAN ADMINISTRATORS INC Flex Medical Insurance 7,289.98 SAMANTHA S SMITH HS-Food & Beverages 111.12 SAMANTHA S SMITH HS-County Travel 157.67 SCHLOTZSKY'S HS-Recognition/Appreciation 4,723.73 SWEEP STAKES UNLIMITED HS-Process Of Service 425.00 THOMSON WEST INFORMATION CHARGES HS-Contract Services 1,637.82 TOUCHPAY HOLDINGS LLC HS-Contract Services 584.00 Social Services Fund Total 137,203.28 LEGALSHIELD Employee Legal Services 39.40 RPS PLAN ADMINISTRATORS INC Flex Medical Insurance 506.76 Workforce Development Fund Total 546.16 BULLSEYE TELECOM INC HS-Telephone Services 74.75 EMPLOYEE LOAN SOLUTION LLC True Connect Loans 131.62 LEGALSHIELD Employee Legal Services 15.76 RPS PLAN ADMINISTRATORS INC Flex Child Care 208.33 RPS PLAN ADMINISTRATORS INC Flex Medical Insurance 421.67 Head Start Fund Total 852.13 ADAMS COUNTY DEPT OF FINANCE HS-Contract Services 80,972.46 CLIENT PAYMENT HS-Competency Assistance 14,884.34 CLIENT PAYMENT HS-Assistance Payments Other 801.00 EAGLE AUTOMOTIVE GROUP INC HS-Job Skills Training 1,500.00 EAN SERVICES LTD HS-Computer Training 95.00 SPAY TODAY NEUTER NOW HS-Job Skills Training 519.84 Workforce Development Fund Grants Total 98,772.64 JEFFERSON COUNTY PUBLIC HEALTH HS-Services & Charges (Other) 100.00 Head Start Fund Grants Total 100.00 CINTAS CORPORATION NO.2 Services & Charges (Other) 286.66 HILL PETROLEUM Fuel 78,316.00 HILL PETROLEUM Motor Oil 2,830.33 LEGALSHIELD Employee Legal Services 31.52 QUICK SET AUTO GLASS Equipment Maintenance 2,836.57 RPS PLAN ADMINISTRATORS INC Flex Medical Insurance 62.50 Fleet Services Fund Total 84,363.58 ALLIED UNIVERSAL EVENT SERVICES Security Services 2,254.50 AMAZON CAPITAL SERVICES INC Computer Software/EquipmentSupplies/ 39.98 AMAZON CAPITAL SERVICES INC Graphic Supplies 22.49 AMAZON CAPITAL SERVICES INC Recognition/Appreciation 62.69 AMAZON CAPITAL SERVICES INC General Supplies (Other) 250.55 AMAZON CAPITAL SERVICES INC Special Events Supplies 278.78 ANDERSON PUBLIC LIBRARY Library Books & Materials 39.99 ANIMAL & PEST CONTROL SPECIALISTS Pest/Weed Control Services 625.00 Arianne Padilla Mileage 50.31 ARVADA, CITY OF Water& Sanitation Services 3,662.93 AWE INC Software AgreementMaintenance 18,400.00 BAKER & TAYLOR COMPANY INC Library Books & Materials-Digital 21,954.03 BAKER & TAYLOR COMPANY INC Library Books & Materials -VAS 7,486.50 BAKER & TAYLOR COMPANY INC Library Books & Materials -Print 33,943.98 BPAZ HOLDINGS 15 LLC Building Rent 17,296.45 CASTLES & KITCHENS LLC Programs 600.00 CENTURYLINK Telephone Services 22,739.34 CINTAS FIRST AID & SAFETY General Supplies (Other) 198.60 COLO STATE UNIVERSITY Programs 9,900.00 CORNER OF SUNSHINE LLC Programs 600.00 COURTYARD ON VINE STREET LLC Building Rent 4,138.20 CREATIVE FINANCIAL STAFFING LLC Temporary Agencies 1,316.88 DEMCO INC Furniture & Equipment - Non Capital 134.10 DH PACE DOOR SERVICES Equipment Maintenance 1,078.00 EAN SERVICES LTD Computer Training 95.00 EMERALD ISLE LANDSCAPING INC Lawn & Grounds Maintenance 1,663.00 EMPLOYEE LOAN SOLUTION LLC True Connect Loans 87.75 FEDEX GROUND INC Courier Charges 117.75 FINDAWAY WORLD LLC Library Books & Materials -Audio Book 2,584.49 GRAINGER Building Supplies 58.14 HAYNES MECHANICAL SYSTEMS HVAC Services 16,224.00 HOFSTRA UNIVERSITY Library Books & Materials 125.00 JOYCE C DEMING Mileage 112.50 KELLY ELECTRICAL SERVICES INC Equipment (Other) 1,978.00 LEGALSHIELD Employee Legal Services 165.48 LORITO BOOKS Library Books & Materials-Print 1,347.58 MANUFACTURERS NEWS INC Library Books & Materials-Print 378.30 METLIFE Home and Auto Insurance 237.39 MIDWEST TAPE Library Books & Materials-VAS 767.80 MIDWEST TAPE Library Books & Materials-DVD 9,419.88 MIDWEST TAPE Library Books & Materials -Audio Book 871.76 MILE HIGH DRAIN CLEANING INC Plumbing Maintenance 440.00 MMCITE USA LLC Furniture & Equipment - Non Capital 2,830.00 NATURES EDUCATORS Programs 280.00 OVERDRIVE INC Electronic Supplies 3,555.00 OVERDRIVE INC Library Books & Materials -Digital 11,289.26 RPS PLAN ADMINISTRATORS INC Flex Child Care 350.00 RPS PLAN ADMINISTRATORS INC Flex Medical Insurance 4,061.35 RPS PLAN ADMINISTRATORS INC Flex Transportation 65.00 TECHTRONICS INC Security System Maintenance 72.00 TITAN POWER INC Electrical Maintenance 17,457.90 TUXEDO RANCH Special Events Supplies 2,429.28 ULINE SHIPPING SUPPLY SPECIALISTS General Supplies (Other) 186.40 UNIQUE MANAGEMENT SERVICES INC Professional & Technical Services (Other) 2,888.50 VON ROSENBERG, MARY Programs 55.00 WAXIE SANITARY SUPPLY Janitorial Supplies 1,011.07 Library Fund Total 230,277.88 ALERUS RETIREMENT AND BENEFITS Claims Administration Services 1,058.00 DELTA DENTAL OF COLO Delta Dental Insurance Claims 39,436.90 EAN SERVICES LTD Computer Training 95.00 LEGALSHIELD Employee Legal Services 8.18 OPTUM BANK INC Miscellaneous Contract Services 189.00 RPS PLAN ADMINISTRATORS INC Flex Medical Insurance 118.75 UNITED HEALTHCARE UHC Medical Claims 160,524.84 Benefit Plan Fund Total 201,430.67 RPS PLAN ADMINISTRATORS INC Flex Child Care 222.22 RPS PLAN ADMINISTRATORS INC Flex Medical Insurance 237.50 American Rescue Plan Total 459.72 BCT COLORADO Police Supplies 105.00 Becky Archuleta Training & Education 239.63 DATA SOURCE TECHNOLOGY AND Police Supplies 345.00 GALLS LLC Police Supplies 3,022.16 GALLS LLC Freight 159.29 INDEPENDENT PROPANE COMPANY Resident Deputy 99.97 JAMES A VALBERT County Travel 259.00 LEGALSHIELD Employee Legal Services 478.70 LIZ ANDERSON County Travel 32.00 Michael Reid Training & Education 156.50 PAUL A SPOKAS JCSO (Goods/Inventory)Uniforms 400.00 PF COMAC Police Supplies 11.50 QA BALANCE SERVICES INC Equipment Maintenance 735.00 RPS PLAN ADMINISTRATORS INC Flex Child Care 817.83 RPS PLAN ADMINISTRATORS INC Flex Medical Insurance 3,197.00 Patrol Fund Total 10,058.58 T MOBILE Wireless Service 319.90 Patrol Fund Grants Total 319.90 LEGALSHIELD Employee Legal Services 15.76 Inmate Welfare Fund Total 15.76 XCEL ENERGY Heat & Power 2,397.67 Forfeiture Fund Total 2,397.67 ALPHAGRAPHICS Office Supplies 164.00 ASD HEALTHCARE Medical Supplies/Drugs 16.85 BTNX INC Medical Supplies/Drugs 120.00 BTNX INC Freight 30.13 BULLSEYE TELECOM INC Telephone Services 386.50 CARAHSOFT TECHNOLOGY CORP Computer Software/EquipmentSupplies/ 640.13 COLO DEPT OF PUBLIC HEALTH Professional & Technical & ENVIRONMENT Services (Other) 21,365.50 COLO DEPT OF PUBLIC HEALTH & ENVIRONMENT Intergovernmental To State 645.00 CONSENSUS CLOUD SOLUTIONS INC DBA EFAX Telephone Services 189.95 CUREMD.COM INC Software AgreementMaintenance 1,319.00 DENVER HEALTH Professional & Technical Services AND HOSPITAL AUTHORITY (Other) 5,400.00 EAN SERVICES LTD Computer Training 95.00 EMPLOYEE LOAN SOLUTION LLC True Connect Loans 131.71 James Yarboro General Supplies (Other) 5.99 JILL CHRISTENSON Professional & Technical Services (Other) 1,600.00 Krista Brady-Ray Mileage 151.82 LEGALSHIELD Employee Legal Services 102.34 OTOWI GROUP Professional & Technical Services (Other) 6,531.31 RPS PLAN ADMINISTRATORS INC Flex Child Care 1,312.57 RPS PLAN ADMINISTRATORS INC Flex Medical Insurance 2,325.24 SOPHIE B WEST Mileage 13.13 T MOBILE Wireless Service 5,031.01 Public Health Fund Total 47,577.18 ALPHAGRAPHICS Office Supplies 121.76 ASD HEALTHCARE Medical Supplies/Drugs 283.67 COLORADO METH PROJECT INC Consultant Services 4,000.00 COLORADO STATEWIDE PARENT COALITION Consultant Services 25,000.00 CORPORATE TRANSLATION SERVICESProfessional & Technical Services (Other) 294.60 EMILY MEREWETHER Mileage 43.81 IHEARTMEDIA Advertising & Publishing (Other) 4,750.00 IMMUNIZE COLORADO Professional & Technical Services (Other) 2,190.00 KLEEN TECH SERVICES LLC Building Maintenance 1,364.53 MARK SPIROFF DBA Professional & Technical HUDSON ROSS ASSOCIATES LLC Services (Other) 1,920.00 MARLENE ALBA DOMINGUEZ Professional & Technical Services (Other) 430.00 MATTHEW P BECKETT Mileage 222.50 MEDICAL SYSTEMS OF DENVER INC Professional & Technical Services (Other) 389.24 MEREDITH C QUENZER Mileage 22.81 Michelle Pienknagura Mileage 7.50 MOODYWORKS32 LLC Consultant Services 120.00 NURSE FAMILY PARTNERSHIP Medical Services 21,468.00 SPRING INSTITUTE Professional & Technical Services (Other) 62.50 TIFFANY JEANNE BUCKNAM Professional & Technical Services (Other) 123.98 UNIVERSITY OF COLORADO MEDICINE Professional & Technica Services (Other) 24,675.00 Public Health Fund Grants Total 87,489.90 BROOMFIELD, CITY OF Water& Sanitation Services 2,937.77 CENTURYLINK Telephone Services 58.75 DISH NETWORK Professional & Technical Services (Other) 174.07 LEGALSHIELD Employee Legal Services 23.64 RPS PLAN ADMINISTRATORS INC Flex Child Care 313.33 RPS PLAN ADMINISTRATORS INC Flex Medical Insurance 45.00 US CUSTOMS & BORDER PROTECTION Miscellaneous Contract Services 2,658.52 XCEL ENERGY Heat & Power 7,448.13 Airport Fund Total 13,659.21 FELSBURG HOLT & ULLEVIG INC Road Design 9,213.75 KUMAR & ASSOCIATES INC Road & Street Improvements 3,387.50 SEMA CONSTRUCTION INC Road & Street Improvements 413,588.31 Southeast Sales Tax - Capital Project Fund Total 426,189.56 SHRED IT DENVER Contract Services 30.00 Solid Waste Emergency Reserve Fund Total 30.00 CLIENT PAYMENT HS-Assistance Payments Rent 1,679.86 COLORADO COMMUNITY MEDIA HS-Public Notices 115.52 Community Development Fund Grants Total 1,795.38 GRAND TOTAL 2,351,083.09 Legal Notice No. CC940 First Publication: September 1, 2022 Last Publication: September 1, 2022 Publisher: Canyon Courier
Canyon Courier 27September 1, 2022 at the farm the day of the event. Tickets for those 14 and older are $25 and include five-pound bags of produce. Children 4 to 14 are $15 per person and include bags of produce. Children under 4 are free. For more information, visit r1220.org.
### Public Notices Canyon Courier Legals September 1, 2022 * 2
SCOPE OF SERVICES Generator Purchase & Annual Maintenance Contract Structural engineering, as needed, to ensure an effective and safe installation of generators. management: Provide complete project management support inclusive of OAC meetings, coordination, project administration, scheduling, budgeting, design review and closeout. Provide all insurance requirements in accor dance with Clear Creek County standards. an Owner's reserve and contingency amount to be controlled by Clear Creek County; each shall be 10% of the total GMP. Secure all permitting for the completion of the survey, specs, and if necessary, CAD files for Clear Creek County's records. selective demolition and waste disposal. structural and non-structural framing construction administration. review the entire Request-for-Bid conditions and requirements, please visit our County deadline for submitting 4:00 p.m. September 9, 2022. 1, 2022
PUBLIC
EVERGREENInvitationPARK AND RECREATION DISTRICT NOTICE OF REQUEST
JEFFERSON COUNTY, STATE OF COLORADO
Legal Notice No. CC942 First Publication: September
Notice of FOR PROPOSALS Management Services for EVERGREEN LAKE NORTH TRAIL Project Number TAP C110-045 Project Code 2022
Legal Notice No. CC945
Construc Obtainingtion. the Bidding Documents Information and Bidding Documents for the Project can be found at the following designated andbedesignatedBiddingaspx?CatID=17https://co-clearcreekcounty2.civicplus.com/Bids.website:Documentsmaybedownloadedfromthewebsite.Thedesignatedwebsitewillupdatedperiodicallywithaddenda,reports,otherinformationrelevanttosubmittingaBid for the Project. All official notifications, addenda, and other Bidding Documents will be offered only through the designated website. Owner will not be responsible for Bidding Documents, including addenda, if any, obtained from sources other than the designated website. Instructions to Bidders For all further requirements regarding bid submit tal, qualifications, procedures, and contract award, refer to the Request for Bids that is included in the Bidding Documents. Sean Wood, Chairman Board of County Commissioners Legal Notice No. CC943 First Publication: September 1, 2022 Last Publication: September 8, 2022 Publisher: Canyon Courier Public Notice 2022 Request for Bid Clear Creek County Generator Purchase & Maintenance Contract Multiple Facilities, Clear Creek County Clear Creek County is seeking bids from quali fied professional vendors for the purchase of 3 generators, cost estimates for 2 generators and an annual maintenance contract to service all generators owned by Clear Creek County. The qualified vendor must show possession of skills necessary to maintain and improve effectiveness, enhance its
FROM PAGE 21 HAPPENINGS
•
Support After Suicide Loss: Heartbeat and Resilience1220
•Project
•All
Publisher:
Public Notice NOTICE OF VACANCY ON THE BOARD OF DIRECTORS FOR PLAINS METROPOLITAN DISTRICT NOTICE IS HEREBY GIVEN that a 2 year term seat vacancy exists for the Plains Metropolitan District Board of Directors. The Board meets regu larly on the third Thursday of the month at noon at KC & Associates, 10106 W. San Juan Way, Suite 210, Littleton, Colorado 80127. The District Board deals with special district matters such as land scape maintenance, storm water drainage, and various related services. Any interested elector within the Plains Metropolitan District is requested to submit a letter of interest no later than Thursday, September 15, 2022, 12:00 p.m.. Mail the letter of interest to Owen Oliver Law Firm, % Dave Peak, District Manager, 7903 Ralston Road, Arvada, Colorado, 80002. The current Board will interview qualified applicants to determine the most suitable applicant to fill the vacancy. THE ORDER OF THE BOARD OF DIRECTORS OF THE PLAINS METROPOLITAN DISTRICT Dave Peak, District Manager Notice No. CC941 1, 2022 2022 CREEK
Pom for a day: Evergreen High School poms is hosting a clinic from 4-8 p.m. Sept. 30 for all sixth through eighth graders interested in being a pom for a day. Participants will learn dance skills and perform at halftime of the boys varsity soccer game later that day. Visit EHSPoms.Weebly.com to register and/or email ehspoms booster@gmail.com with any questions. Cost is $35 and proceeds benefit the 2022-23 EHS poms squad.
22364 Estimated Start Date: October
A mandatory Pre-Proposal meeting will be held at 11 a.m. MDT on September 8, 2022, virtually via Zoom. The zoom link can be found on bidnetdirect.com. All proposers will be held responsible for any information conveyed at the meeting. Proposers are strongly encouraged to visit the project site, which is open to the public. Proposals are due by Tuesday September 27 at 10:00 a.m. MDT, submitted via www. bidnetdirect.com. Only Proposals submitted on-time and electronically via bidnet will be accepted. EPRD reserves the right to reject any and all proposals and to waive irregularities or informalities in any proposal. The selection panel reserves the right to waive informalities in, and to reject any or all, submittals.
CDOT
NOTICE TO CREDITORS Estate of Lonnie R Drobnick, aka Lonnie Drobnick, aka Lonnie Rena Drobnick, Deceased Case Number: 22PR288
Shawna Weir, Personal Representative 29460 Thunderbolt Cir, Conifer, CO 80433 Legal Notice No. CC938 First Publication: August 25, 2022 Last Publication: September 8, 2022 Publisher: Canyon Courier NOTICE NOTICE TO CREDITORS Estate of Colin Casey Kerr, deceased Case Number: 2022PR30795
NOTICE OF FINAL SETTLEMENT
First Publication: September
Last Publication: September 1,
cubic yards
bluther@clearcreekcounty.us303-679-2312BethPlease•http://www.co.clear-creek.co.us/bids.aspxwebsite:deliveryourquestionsandresponsesto:Luther The
First Publication: September 1, 2022 Last Publication: September 1, 2022 Publisher: Canyon Courier Notice to Creditors
REQUESTCityLegalsandCountyPUBLICNOTICEFORAPPLICATIONSCLEARCREEKCOUNTYBOARDSANDCOMMISSIONS
local time on
History Happy Hour: The Ev ergreen Mountain Area Historical Society will host aHistory Happy Hour from 4:30-6:30 p.m. the second Friday of each month at Hiwan Museum. Join us in a round table discussion on any and all aspects of history with topics driven by the attendees. Evergreen Nature Center: The Evergreen Nature Center is open for the season, and it is looking for volunteers. For more information, contact Emma Vasicek at EOD@ EvergreenAudubon.org or stop by the Nature Center. No experience is necessary. Training and mentoring are provided.
NOTICE OF FINAL SETTLEMENT JEFFERSON COUNTY, STATE OF COLORADO
ment of Transportation
Last Publication: September 1, 2022 Publisher: Canyon Courier Public Notice
•All
Processing
First
Publisher: Canyon Courier Bids and REQUESTPublicSettlementsNoticeFORBIDS CLEAR
PUBLIC NOTICE
Pursuant to C.R.S. Section 38-26-107, notice is hereby given that on the 20th day of September 2022 final settlement will be made by the County of Jefferson, State of Colorado to: Andale Construction INC. 33170 N Ohio St. Wichita KS 67219 hereinafter called the "Contractor", for and on account of the contract for the 2022 Parking Lot Sealing project in Jefferson County, CO.
An EEO-1 Report must be submitted to the Joint Reporting Committee if the contractor and sub contractors meet the eligibility requirements (29 CFR 1602.7). For more information about these federal requirements, please refer to: www.eeoc. EPRD,gov/employers/eeo-1-data-collection.inaccordancewiththeprovisions of Title VI of the Civil Rights Act of 1964 (78 Stat. 252, 42 US.C. §§ 2000d to 2000d-4) and the Regulations, hereby notifies all bidders that it will affirmatively ensure that any contract entered into pursuant to this advertisement, disadvantaged business enterprises will be afforded full and fair opportunity to submit bids in response to this invitation and will not be discriminated against on the grounds of race, color, or national origin in consideration for an award.
Class 5 Aggregate Base Course,
ONGOING Community Bible Study: Several community Bible study groups are available — women (in person and online), co-ed young adults, school age, preschool & babies. This year's study covers six books of the Bible: Philemon 1,2,3, John, Jude and Rev elation. In-person classes are Thurs day morning at Rockland Communi ty Church in Genesee, Tuesday night at Bergan Park Church in Evergreen and Wednesday morning at Conifer Community Church in Conifer. More information is available at cbsclass. org/evergreengolden.
offer Support After Suicide Loss from 5:30-7 p.m. the fourth Thurs day of the month for ages 14 and older. Join in-person or online. Sug gest donation is $15. For emailheather@resilience1220.orglocation, or call 720-480-6672.
Construction
County of Jefferson, State of Colorado Andy Kerr, Chairman Board of County Commissioners
•Include
Publisher:
Legal
3.Failure on the part of a creditor to file such statement prior to such final settlement will relieve the County of Jefferson, State of Colorado, from any and all liability for such claim. County of Jefferson, State of Colorado Andy Kerr, Chairman Board of County Commissioners
3.Failure on the part of a creditor to file such statement prior to such final settlement will relieve the County of Jefferson, State of Colorado, from any and all liability for such claim.
Morrison Ciderfest: Ciderfest will take place from 10 a.m. until dark Sept. 24 on the grounds of Bear Creek Care and Rehab in Morrison. The event features activities for all ages, including face painting, crafts, bouncy houses, hayrides, live music, a silent auction and hard cider tast ing. More information about the event can be found at morrisoncider fest.org.
1. Any person, co-partnership, association or corporation who has an unpaid claim against the said project, for or on account of the furnish ing of labor, materials, team hire, sustenance, provisions, provender or other supplies used or consumed by such Contractor or any of said work, may at any time up to and including said time of such final settlement, file a verified statement of the amount due and unpaid on account of such claim.
Evergreen Park and Recreation District (EPRD) has issued a Request for Proposals (RFP) for consultant services to act as the Construction Manager and representative of EPRD during construction of the Evergreen Lake North Trail Project (Project). The Project will construct a multimodal transportation system that improves bike/ped facilities while fixing drainage and stabil ity issues under a critical trail linkage on the north side of Evergreen Lake in Evergreen, Colorado. The project is adjacent to SH-74 between MP 7.14 and MP 7.37, and is located within Dedisse Park, owned by the City and County of Denver. Various planning and engineering studies have been performed on this section of trail including development of a Project design. The Project is a federally-assisted construction project and is subject to additional terms and conditions such as disadvantaged business participation of 10% as set by CDOT.
Legal Notice No. CC944 First Publication: September 1, 2022 Last Publication: September 1, 2022 Publisher: Canyon Courier Public Notice
Public Notice of Petition for Change of Name Public Notice is given on August 05, 2022, that a Petition for a Change of Name of a Adult has been filed with the Jefferson County Court. The Petition requests that the name of Stephen Richard Hill be changed to Estephen Inglés Córdova-Hill. Case No.: 21C1013
•
Legal Notice No. CC939 First Publication: August 25, 2022 Last Publication: September 1, 2022 Publisher: Canyon Courier Public Notice
All persons having claims against the above named estate are required to present them to the Personal Representative or to District Court of Jef ferson County, Colorado on or before December 18, 2022, or the claims may be forever barred.
/s/
stockpiled rock
To
2. All such claims shall be filed with Heather Frizzle, Director of Finance efferson County Colorado, 100 Jefferson County Parkway, Golden CO 80419-4560.
2.All such claims shall be filed with Ian Shows, Director of Finance for Jefferson County Colo rado, 100 Jefferson County Parkway, Golden CO 80419-4560.
•Finalproject.as-built
By: Mario Flores Clerk of the Court / Deputy Clerk Legal Notice No. CC935 First publication: August 18, 2022 Last publication: September 01, 2022 Canyon Courier
Recycle Day: Rotary Club of Evergreen will host its annual Recycle Day in Memory of Mereth Meade from 9 a.m.-2 p.m. Sept. 24 at Evergreen Country Day School, 1036 El Rancho Road. The focus is on hard-to-recycle items including appliances, electronics, mattresses, scrap metals and household haz ardous waste such as paint, stain, antifreeze, batteries and fluorescent light bulbs. Visit evergreenrotary.org for a complete list of items that will be taken and any charges.
COUNTY ROAD & BRIDGE DEPARTMENT CLEAR CREEK COUNTY, COLORADO
BY
Const
Clear Creek County (Owner) is requesting Bids for the following Project: PW 22-09 Aggregate Production Services Bids for the Project will be accepted electronically with the following exact text in the subject line: Bid for PW 22-09 Aggregate Production Services. Bids sent by parcel service or U.S.P.S. shall be addressed to the attention of Darin Vashaw and be clearly marked on the front of the envelope with: Bid for PW 22-09 Aggregate Production Services. All bids must be received via email to pw@clear creekcounty.us, via courier at the Clear Creek County Road & Bridge Department located at 3549 Stanley Road (CR 312), Dumont, Colorado 80436 or via U.S.P.S at P.O. Box 362, Dumont CO 80436 no later than Monday, September 19, 2022 at 2:00 PM local time. At said time all bids duly received will be publicly opened and read aloud via TheFNKY204dGxQT3hlRUQ2eGdxdlNzUT09https://us06web.zoom.us/j/86305033988?pwd=SZoom:ProjectincludesthefollowingWork: approximately 1,500 of into Depart (CDOT) designation in accordance with the latest edition of the Standard Specifications for Bridge quality of services, minimize down time and support costs, and ensure backup power and initiation of the unit during power outages.
•Construction•Cost•Bid•Finalmaterials.Design.Package;estimates;and
Legal
Ropes challenge: Resilience1220 is offering a ropes course challenge for its wilderness and adventure therapy group from 9 a.m.-1 p.m. Sunday, Sept. 25, at the city of Denver Genesee Ropes Course and Outdoor Center. Cost is $40. For more information and to register, visit r1220.org.
RFP information can be found on 720.880.1018.Administratorchris@ovllc.com,EPRD'sdirect.com//evergreenparkandrecreationdistrict.www.bidnetProjectManagerisChrisVogelsang,303.898.8042.TheProjectisLizCohen,lcohen@eprd.co,
Road and
Colorado
a Response is
OPEN SPACE COMMISSION: 9 members and 2 associate members, 3-year terms, and meets once a month. The most important criteria for selection will be an interest in and dedication to preserving open space and protecting the environment. The Commissioners are looking for 1 associate member who must be a resident of Clear Creek County and have the ability and commitment to become an active board member for three years. The commission requests that interested applicants attend one meeting to familiarize themselves with the organization. The commission meets the second Wednesday of each month at the Idaho Springs City Hall in Idaho Springs. Notice No. CC937 Publication: August 25, 2022 September 1, 2022 Canyon Courier Metropolitan Districts
Clear Creek County advisory boards and commis sions offer an opportunity for citizen participation in local government. Service on boards is volun tary and appointments are made by the County LettersCommissioners.ofApplication for vacancy on the board listed below should be submitted to the Board of County Commissioners, P.O. Box 2000, Georgetown, CO 80444 OR Email: bluther@ clearcreekcounty.us. Position open until filled.
PROJECT CDOT
Pursuant to C.R.S. Section 38-26-107, notice is hereby given that on the 13th day of September 2022 final settlement will be made by the County of Jefferson, State of Colorado to: Concrete Express Inc 2027 W Colfax Ave. Denver Co. 80204 hereinafter called the "Contractor", for and on ac count of the contract for the Gateway segment of the P2P project in Jefferson County, CO. 1. Any person, co-partnership, association, or corporation who has an unpaid claim against the said project, for or on account of the furnish ing of labor, materials, team hire, sustenance, provisions, provender, or other supplies used or consumed by such Contractor or any of said work, may at any time up to and including said time of such final settlement, file a verified statement of the amount due and unpaid on account of such claim.
All persons having claims against the abovenamed estate are required to present them to the Personal Representative or to the District Court of Jefferson County, Colorado on or before Decem ber 26, 2022, or the claims may be forever barred.
Last Publication:
Tracy J. Jones, Personal Representative 32186 Castle Court , Ste 301 Evergreen, Colorado80439 Legal Notice No. CC930 First publication: August 18, 2022 Last publication: September 01, 2022 Publisher: Canyon Courier NamePUBLICChangesNOTICE
September 1, 202228 Canyon Courier Buildings, Metal HomeConcreteImprovement Please Recycle this Publication when Finished COLORADO COMMUNITY MEDIA CLASSIFIED AD SALES & SERVICE DIRECTORY ADS Contact Ruth, rdaniels@coloradocommunitymedia.com303-566-4113 DEADLINES CLASSIFIED LINE ADS: MONDAY, 11 A.M. SERVICE LEGALS:THURSDAY,DIRECTORY:5P.M.THURSDAY,3P.M.CLASSIFIEDS CAREERS MARKETPLACE REAL ESTATE SERVICE DIRECTORY Decks Landscaping Firewood 30456 Bryant Dr. • 303.674.4803 • M-F 9-5, Sat 9-12 NEW Vacuum Sales Authorized Repairs FREE Estimates E ERGREEN ACUUMV Towing And Recovery Professionals Serving Evergreen Co. And the surrounding Mountain Communities Main 303.674.0198 • Toll Free www.towingevergreenco.com800.664.3886 24 Hours A Day 365 Days A Year - We Never Close. Follow us on Facebook DJ-towingfacebook.com/ MOUNTAINTOPBathRemodeling Complete custom bathroom remodeling • Tub and tile replacement Tub to shower conversions • Prime Baths acrylic bath systems Remodel in as little as one day! • Authorized Dealer. Licensed, Insured. 303-495-5328 • www.mountaintopbath.com 303-838-4000 SCHEDULE YOUR DECK NOW! We still have availability for this season Two Pines Construction Your Foothills & Littleton Area General Contractor All Phases of Construction • No Job too Big or too Small Call Ken – 303.718.6115 Call for FREE Estimate 24/7 Any Drywall Needs... Hang • Tape • Texture • Painting Match any texture, remove popcorn Armando 720.448.3716 • Fully Insured A & H DRYWALL, LLC A&V CONCRETE 35 Years Experience Free Estimates Flat Work & Custom Stamp Work ARNOLD 720.329.1545 OUTLET CORP. METALBUILDING 303.948.2038 METALBUILDINGOUTLET.COM · SHOPS & GARAGES · EQUIPMENT STORAGE · SELF STORAGE · BARNS & AGRICULTURAL BUILDINGS · EQUESTRIAN FACILITIES · COMMERCIAL BUILDINGS · AND LOCALMORE...BUILDINGS FOR 30+ YEARS! Tom's Carpentry & Handyman Services Concrete, carpentry, drywall repair and texture, doors, trim, and paint CALL or TEXT: 303-210-2030 with Name, type of job and area--QUICK RESPONSE! GO HANDYMAN720-985-4648CONNECTIONLicensed&Bonded• Roofing, Siding, • Professional Painting interior and exterior • Handyman Services • Remodeling • Electrical • Plumbing sherparocks.com • 970 343 9203 Sherpa Rocks Landscaping Repair, Redo, Remove or New Build!Count on us for a wide range of Landscaping Projects: Steps & Sidewalk, Flagstone Patio, Retaining Walls, Mulch,Trees, Flower Planting, Yard Cleanup and More! Top FIREWOODQuality Pine –Dry Split-250-cord 8' ft logs + Hardwoodrounds–callfor price 720303-838-3942-217-3110KarlTop Quality Firewood Douglas Fir $300/cord Best BTU, Fast Delivery 303-838-3942 • 720-217-3110 HomePropaneImprovementDeliveryPainting Gallon Limited Offer Prices are subject to change Fill-UpSeptemberSpecial! PROPANEGLOBAL Family303-660-9290OwnedBusiness DISCOUNTS!VOLUME500+ Text "globalpropane" to 22828 for email prices $2.099 PAINTINGPEREZLLC • Cedar & Log Home Specialist • Stucco Special Coatings • Restoring Color in Concrete Excellent reviews, licensed & insured For appointment contact: perezpaintingcolorado@yahoo.com or call 720-298-3496 Roofing www.ValorRoofandSolar.com HelpCareersWanted Administrative Assistant Part Time, Flexible Weekday Hours Jeremiah Johnson Log Homes, the nation's premier handcrafted log home builder, is seeking a part time Administrative Assistant. Our work environment is fun and casual with flexible weekday hours. We offer a competitive salary based on skills and experience plus bonuses. As an integral part of our team, you will be performing a wide variety of tasks such as:  Writing customer letters and assisting with proposals, estimates and invoices.  Interacting with walk-in customer walk ins  Answering phones and emails in a timely professional manner  Assisting with our company social media accounts We are seeking candidates with the following skills for this position.  Excellent written, verbal and interpersonal communication skills  Excellent typing and computer skills  Good knowledge of Microsoft Office, especially Word and Excel along with Adobe Acrobat.  Ability to multitask and work alone with little supervision  Comfortable interacting with the public For consideration, pleased email a letter about yourself along with your resume to Dennis Anderson at dennis@liveinlog.com. Seeking volunteersfor new Retired & Senior Volunteer Program that will support food security in Park & Jefferson County. Volunteers must be 55 and better in age. Contact Leanne Mersmann in Jeffco: colorado.org/rsvporgngorak@sparkthechangecolorado.Contactsparkthechangecolorado.orglmersmann@NatalieGorakinPark:Visitsparkthechangeformoreinfo. D&J Snowplowng hiring plow drivers Must be 18 y/o, valid drivers license must be able to work most storms 10 to 12 hrs plus clean up next night. $25 hr retirees veterans encouraged. 720-891-8139 General Manager For Argo Inn And Suites (Idaho Springs, CO): Resp for pln'ing & implmnt'ing operational policies & procedures, overseeing gen ops of the facility in providing lodging & other accom, & reporting to upper mgmnt; observing & monitoring staff perf to ensure efficient ops; managing budgets & optim'ing expenditures; monitoring & eval'ing biz rev; perfm'ing mktg & PR actvty; & handling q's & complaints from guests. Bach in biz admin, hospitality, or rltd req. Mail resume to Han Sung West, Inc., 15230 E Crestline Ave, Aurora, CO 80015. KENNEL TECH Golden Retriever Rescue of the Rockies in Arvada is hiring a parttime kennel tech. Hours are roughly 730 am to 11 am, Tuesday through Saturday. For more information please email info@goldenrescue. com
Canyon Courier 29September 1, 2022 COLORADO COMMUNITY MEDIA CLASSIFIED AD SALES & SERVICE DIRECTORY ADS Contact Ruth, rdaniels@coloradocommunitymedia.com303-566-4113 DEADLINES CLASSIFIED LINE ADS: MONDAY, 11 A.M. SERVICE LEGALS:THURSDAY,DIRECTORY:5P.M.THURSDAY,3P.M.CLASSIFIEDS CAREERS MARKETPLACE REAL ESTATE SERVICE DIRECTORY Career Opportunites SepticSolarSpasService • Septic Pumping • Septic Repairs • Certified Inspections • Frozen Lines • And Excavating Locally Owned and Operated. Serving Park, Jefferson & Clear Creek Counties. 303-838-5115 • www.searchseptic.com • searchseptic@gmail.com Search Septic Sewer Service 303-647-3173 SOLARResidentialwww.ValorRoofandSolar.comandCommercialSYSTEMS All Types of Roofing Residential & Flat,Sloped/Steep,CommercialMetal,andTile Service and Pricing Can Not Be Beat! Give us a call for your FREE Quote. Locally Roofing for Over 30 Years Sunny Constructors & Roofing LLC www.sunnyroofing.com303.816.0035 Needed!Volunteers CASA of the Continental Divide guides volunteer advocates who ensure a child's safety, best interest and well-being are at the forefront of legal proceedings. We believe that every child should be given the opportunity to thrive in a safe and loving home. Change a child's story by volunteering with us today! Apply to volunteer at mtncasa.org or call us at 970-513-9390 FTE/PTE CUSTODIAL POSITIONS AVAILABLE IN YOUR AREA! $17.73 per hour Set work hours Monday-Friday PERA BenefitsRetirementforFTE Earn Vacation, personal and sick leave For more information, call 303-982-2352 To apply, visit www.jeffcopublicschools.org, then click "Jobs at Jeffco" HOT TUBS IN STOCK MULTIPLE MANUFACTURERS 37 YEARS IN BUSINESS EVERGREEN Stagecoach & Hwy 74 CONIFER 11825 Hwy. 285 SPAS,MOUNTAINETC. Looking for a little extra income and the opportunity to get out in your community? Colorado Community Media is looking for an independent contractor to deliver the Canyon Courier from our Evergreen location to area post offices. Earn $100/week for only 3-4 hours of work! Must have reliable transportation and be able to complete assignments with little to no supervision. Apply today! Contact Lindsay lnicoletti@coloradocommunitymedia.comat Roofing Help COMMUNICATIONSWantedDIRECTOR Communicate the mission/ accomplishments of Mountain Area Land Trust in Evergreen. Lead the planning of annual fundraising event, special events, outreach programs and increase awareness through communication, org/job-opportunities/https://savetheland. Real Estate & Rental Real Estate Senior Housing Senior Subsidized Housing Taking applications. 30% of monthly income equals rent. Castle Rock Colorado. 303-319-9901 or 303-688-3353 Career Opportunites RentalsHomes rentevergreen.com RENTALSPROPSALESMGMT 62 Years RENTALS!303-674-3343 Market Place Garage and Estate Sales Garage Sales LARGE MOVING SALE! Everything from a power saw to vintage household items. 28806 Clover Lane, Evergreen. Fri., 9/2, 9 am4pm and Sat., 9/3, 8 am - noon. The famed MOUNTAIN CLUB Labor Day Weekend Flea Market returns Sat 9/3 and Sun 9/4, 9-5. Be there for the fun and "hidden treasures", 12795 US Highway 285, Conifer. 720-326-8037 VIAGRAMerchandiseHealth&BeautyandCIALISUSERS! 50 Generic Pills SPECIAL $99.00 100% guaranteed. 24/7 CALL NOW! 888-445-5928 Hablamos Espanol DENTAL INSURANCE - Physicians Mutual Insurance Company. Covers 350 procedures. Real insurance - not a discount plan. Get your free dental info kit! www.dental50plus.com/581-855-526-1060 #6258. Medical Attention oxygen therapy users! Inogen One G4 is capable of full 24/7 oxygen delivery. Only 2.8 pounds. Free info kit. Call 877-929-9587 Miscellaneous Prepare for power outages today with a GENERAC home standby generator $0 Down + Low Monthly Pmt Request a free Quote. Call before the next power outage: 1-855-948-6176 Eliminate gutter cleaning forever! LeafFilter, the most advanced debrisblocking gutter protection. Schedule free LeafFilter estimate today. 15% off Entire Purchase. 10% Senior & Military Discounts. Call 1-833-6101936 BATH & SHOWER UPDATES in as little as ONE DAY! Affordable prices - No payments for 18 months! Lifetime warranty & professional installs. Senior & Military Discounts available. Call: 855-761-1725 !!OLD GUITARS WANTED!! GIBSON, FENDER, MARTIN, Etc. 1930's to 1980's. TOP DOLLAR PAID. CALL TOLL FREE 1-866-433-8277
September 1, 202230 Canyon Courier COLORADO COMMUNITY MEDIA CLASSIFIED AD SALES & SERVICE DIRECTORY ADS Contact Ruth, rdaniels@coloradocommunitymedia.com303-566-4113 DEADLINES CLASSIFIED LINE ADS: MONDAY, 11 A.M. SERVICE LEGALS:THURSDAY,DIRECTORY:5P.M.THURSDAY,3P.M.CLASSIFIEDS CAREERS MARKETPLACE REAL ESTATE SERVICE DIRECTORY Real Estate for Rent Career OpportunitesCareer Opportunites * DINE LOCAL* EVERGREEN • CONIFER • GENESEE • LOOKOUT MTN • MORRISON • BAILEY NEEDHAVEwww.BearPawRentals.comAskUs@BearPawRentals.com28265Hwy74,MainSt•Evergreen•303-674-8363AHOMETORENT?AHOMETORENT??WEGOTYOUCOVERED!GIVEUSACALL!303.674.8363 STANBRO PROPERTY MANAGEMENT, INC. BEAR PAW Hiring Bus Drivers & Assistants: •Full time bene ted bus driver position $21.70 •Sub bus driver position $20.76 •Full time bene ted bus assistant position $17.16 • Sub bus assistant position $17.00 •Paid training for commercial driver's license •Paid bene ts & holidays for full-time position •PERA retirement plan For more information please contact West Terminal: 303-982-5215 Or Apply Today At: jeffcopublicschools.orgThisinstitutionisanequalopportunityprovider. JeffcoPublicSchools Food&NutritionServices COMEFEEDJEFFCO'sKIDS! $17.00-$18.83/hour startingpay dependingonexperience Jobsinyourareainclude: KitchenManager|KitchenWorker| SubstituteKitchenWorker Nonightsorweekends Noholidays Workonyourkids'schedule! Benefits&Retirement Call today to schedule an interview or scan the QR code to 303-982-6747apply! CLEAR CREEK COUNTY is accepting applications for the following jobs: • Control Tech: Hiring wage is $20.14 - $22.15/hr DOQ • Deputy Sheri - Patrol: Hiring wage is $33.94 - $34.96/hr DOQ • Detentions Deputy: Hiring wage is $29.23 - $30.11/hr DOQ • Dispatcher: Hiring wage is $24.62 - $25.35/hr DOQ • Equipment Operator I for Transfer Station: CDL; Hiring wage is $21.15 - $23.26/hr DOQ • Equipment Operator II for Road and Bridge: CDL; Hiring wage is $24.16 - $26.57/hr DOQ • Facilities Maintenance Worker: Hiring wage is $17.50 - $19.25/hr DOQ • Health Admin. Assistant P.H.: Hiring wage is $21.49 - $23.63/hr DOQ • IM Eligibility Case Manager H.S.: Hiring wage is $20.14 - $22.15/hr DOQ • Kitchen Manager: Hiring wage is $27.74 - $30.51/hr DOQ • Laborer (Seasonal): Hiring wage is $14.90 - 16.39/hr DOQ • Mechanic - Entry Level: Hiring wage is $20.14 - $22.15/hour DOQ • Mechanic - Senior: Hiring wage is $23.10 - $25.41/hr DOQ • Plan & Bldg. Service Operations Manager: Hiring wage is $50,000 - $55,000 Ann. DOQ • Planner Community Service O cer: Hiring wage is $22.60 - $24.86/hr DOQ LOOKING FOR A NEW JOB? CLEAR CREEK COUNTY WANTS YOU!!! Taking applications until positions are filled. See benefits, full job descriptions and applications by scanning QR code or go to: https://www.clearcreekcounty.us Under "I Want to…" in the left-hand column of the drop down, click on "Jobs in Clear Creek County". This will take you to the job posting site where you can complete an Clearapplication.CreekCounty is an ADAAA/EEO employer. Miscellaneous Put on your TV Ears & hear TV w/ unmatched clarity. TV Ears Original - originally $129.95 - now w/this special offer only $59.95 w/code MCB59! 1-888-805-0840 Miscellaneous HughesNet– Finally, super-fast internet no matter where you live. 25 Mbps just $59.99/mo! Unlimited Data is Here. Stream Video. Bundle TV & Internet. Free Installation. Call 866-499-0141 Miscellaneous Become a published author. We want to read your book! Dorrance Publishing trusted since 1920. Consultation, production, promotion & distribution. Call for free author`s guide 1-877-729-4998 or visit dorranceinfo.com/ads Donate Your Car to Veterans Today! Help and Support our Veterans. Fast - FREE pick up. 100% tax deductible. Call 1-800245-0398 Miscellaneous Safe Step. North America's #1 Walk-in tub. Comprehensive lifetime warranty. Top-of-the-line installation and service. Now featuring our free shower package & $1600 off - limited time! Financing available. 1-855-4171306 Protect your home from pests safely and affordably. Pest, rodent, termite and mosquito control. Call for a quote or inspection today 844394-9278 Miscellaneous DISH TV $64.99 190 Channels + $14.95 High Speed Internet. Free Installation, Smart HD DVR included, Free Voice remote. Some Restrictions apply. Promo Expires 1/21/23. 1-866-479-1516. Discount air travel. Call Flight Services for best pricing on domestic & international flights inside & from the US. Serving United, Delta, American & Southwest & many more. Free quote! Have travel dates ready! 844-951-2014 AT&T Internet. Starting at $40/ month w/12-mo agmt. 1 TB of data/ mo. Ask how to bundle & SAVE! Geo & svc restrictions apply. 1-855-3643948 Aloe Care Health medical alert system. Most advanced medical alert product on the market. Voiceactivated! No wi-fi needed! Special offer w/code CARE20 for $20 off Mobile Companion. 1-855-341-5862 The Generac PWRcell solar plus battery storage system. Save money, reduce reliance on grid, prepare for outages & power your home. Full installation services. $0 down financing option. Request free no obligation quote. 1-877-539-0299 Vivint Smart security Professionally installed. 1 connected system for total peace of mind. Free professional installation! 4 free months of monitoring! Call to customize your system. 1-833-8410737 Paying top cash for men's sportwatches! Rolex, Breitling, Omega, Patek Philippe, Heuer, Daytona, GMT, Submariner and Speedmaster. Call 833-603-3236 PetsDogs Doodle Puppies Golden Doodles and Home-RaisedBernedoodles Heath Tested and Guaranteed Standard and Mini Size available Schedule a visit www.puppylovedoodles.com(970)215-6860today! TransportationMotorcycles/ATV's 2011 Suzuki C50T 19000 miles always garaged original owner. No rides due to insurance Cash only $5500 neg. 303-877-0063 Brian
Canyon Courier 31September 1, 2022 DEN VER DISPATCH DISPATCH DEN VER Since 1926 TANDARD BLADESBRIGHTON SERVING THE COMMUNITY SINCE 1903 75c ENTINEL EXPRESSSCOMMERCE CITY PRESSFORT LUPTON SE R VIN G THE CO MMU NITY SINC E 1 90 6 75c Jeffco COURIER C A N Y O N www.canyoncourier.comest.1958 VisitacrossReachingColoradoCommunityMedia.comYourLocalNewsSourceover311,000localreadersColorado'sFrontRangeusonlineandSUBSCRIBETODAY!
September 1, 202232 Canyon Courier $75K FOOTBALL FAN TRIP TO ! SEPTEMBER 3 & 4 • 7P - 9P GRAND FINALE • SEPTEMBER 4 • 9:30P Want to see Denver take on Jacksonville across the Pond? Then join us this Labor Day Weekend for a chance to win a once-in-a-lifetime trip! Additional prizes include Free SlotPlay. GRAND PRIZE PACKAGE INCLUDES: · Roundtrip Airfare from DEN to LHR · (4) Nights at the May Fair London October 27 – October 31 · Official NFL International Game Ticket · Deluxe Airport & Game-day Transportation · Excursion to Oxford and Blenheim Palace · $5,000 Cash for Spending Earn entries now – September 4. ENTRY MULTIPLIERS Mondays-2X Entries • Tuesdays-3X Entries Wednesdays-4X Entries • Thursdays-5X Entries Visit AmeristarBlackHawk.com for full details. Gambling problem? 1-800-522-4700.