INSIDE Farmers Markets Get to know your local farmers with Market Manager Robyn Gable Farmstead Templeton KeepingCommunityHillsFarmThingsGreenSeasonHarvest Prsrt Std US Postage PAID Permit 19 13Stars Paso Robles CA ECRWSS PostalLocalCustomer PASOROBLESMAGAZINE.COM SEPTEMBER 2022
SCAN ME
CONNECT WITH THE ROCKOFF TEAM Visit us at www.rlender.net Call (805) 286-4679 Richard Rockoff: NMLS# 243871 / DRE# 00801198 Cell (310) 993-8821 / rickr@planatek.net RaeChelle Rockoff: NMLS# 243867 / DRE# 01310466 Cell (310) 617-9164 / shelley@planatek.net Planatek Financial, Inc.: NMLS# 328896 / DRE# 01329960 Ph (818) 707-8899 WANT TO CATCH THE REVERSE MORTGAGE WAVE? WANT TO CATCH THE REVERSE MORTGAGE WAVE? LENDER 805-369-2222 lastablasah.com 4 | September 2022 Paso Robles Press Magazine
"Students who learned to play a musical instrument in elementary and continued playing in high school, not only score significantly higher, but were about one academic year ahead of their non-music peers with regard to their English, Mathematics and Science skills," Published June 24, 2019 edition of "Journal of Educational Psychology" Enroll your child in Music and Band!! SUPPORT YOUR SCHOOL BAND! OUR COMMUNITY IS BETTER WITH MUSIC!! Give your child the edge!
Locally TempletonsunflowergrownattheCommunity Farm Photo by Melissa Guerra ON THE COVER Publisher's Letter 08 Creating a Life Well Loved Round Town 10 Paso Robles Main Street Association 11 The Natural Alternative 12 Paso Robles Area Historical Society 13 General Store Paso People 14 Miss California Mid-State Fair 16 Cattleman of the Year Business 22 The Revival Center 24 Paso Robles Chamber Oak Leaf 26 The Writing Support Group Taste 28 Sip & Savor Calendar 30 September Calendar of Events 32 Worship Directory Last Word 34 Remembering September 11 34 Directory of our Advertisers 6 | September 2022 Paso Robles Press Magazine CONTENTS Features Departments Issue No. 257September 2022 TempleTon H ills Communi T y Farm K eeping green by Melisssa Guerra Groundskeeper battles the drought by making conscious decisions about water usage. norTH CounTy Farmers marKeT wiTH robyn gable by Camille DeVaul They say know your farmer, know your food — and there's no better place than the farmers market. 18 20
In Templeton, we have a community farm with the goal of providing fresh produce to the community as well as those in need. The farm is focused on allowing people to come and "pick" their own produce so they can understand where the food comes from and learn about gardening, pruning, and harvesting their own dinner (page 18).
The North County Farmer's Markets, Market Manager Robyn Gable, takes us behind the scenes with our local farmers and the market. Gable explains that when you shop at the market, you are supporting the farmers, their families, and employees who make up our communities (page 20).
We wish you a happy harvest season; we hope you enjoy this issue of the Paso Robles Magazine Hayley & Nic "Delicious autumn! My very soul is wedded to it, and if I were a bird I would fly about the Earth seeking the successive autumns." George Elliot
—
As we head into the Autumn season, we remember what is the most important during the coldest time of the year…family, friends, and community. If that remains at the forefront of what we do, there is nothing we can't do together.
OUR NEXT ISSUE: OFFICE 5860 El Camino Real Ste G, Atascadero, Ca 93422 P.O.MAILBox427 Paso Robles, Ca 93447 PASOROBLESMAGAZINE.COM office@13starsmedia.com • (805) 237-6060 SUBSCRIPTIONS Annual subscriptions are available for $29.99 Subscribe online at pasoroblesmagazine.com EDITORIAL POLICY Commentary reflects the views of the writers and does not necessarily reflect those of Paso Robles Magazine. Paso Robles Magazine is delivered free to 26,700 addresses in North San Luis Obispo County. Our costs are paid entirely by advertising revenue. Our Local Business section spotlights select advertisers. All other stories are determined solely by our editors. PROUD TO BE LOCAL! Paso Robles Magazine is a local business, owned and published by local residents Nicholas & Hayley Mattson Paso Magazine, Paso Robles Magazine and Paso Robles Press Magazine are trademarks of 13 Stars Media. No part of this publication may be reproduced in any form by any means without written consent. Like and Follow us: designed & printed in california company administrator Cami Martin | office@13starsmedia.com publisher, editor in chief Hayley Mattson business & product development Nic Mattson ad design Jen Rodman ad consultants Dana BrookeMcGrawBrinarJamieSelf community writer Christianna Marks contributors Barbie Butz The General Store Karyl Lammers Kristin Raynor Evans James Brescia, Ed.D. Mira Honeycutt The Natural Alternative Paso Robles Area Historical Society and Museum layout design Evan Rodda NeilLaurenSchumakerMiller content editor Camille DeVaul copy editor Michael Chaldu AUGUST 2022 BACK TO WINEMAKERSSCHOOLCOOKOFF PUBLICATION DELIVERY DATE July 28, 2022 ADVERTISING DEADLINE July 10, 2022 For more advertising information, contact our advertising representatives above, or see our media kit at pasoroblesmagazine.com/advertise
OUR NEXT ISSUE: ChristiannaJamieMcGrawSelfMarks Gina MiraKarylFitzpatrickLammersMelissaGuerraHoneycutt Patricia Alexander The Natural Alternative Paso Robles Area Historical Society and Museum CamilleLaurenSchumakerMillerDeVaul OCTOBER 2022 PIONEER DAY September 30, 2022 ADVERTISING DEADLINE September 10, 2022 For more advertising information, contact our 8 | September 2022 Paso Robles Press Magazine This month's edition of Paso Robles Magazine is brought to you by all the local advertisers that fill our pages. Thanks to them, we are able to bring you your local Hometown Magazine. if thou wouldest win immortality of name, either do things worth the writing, or write things worth the reading. — Thomas Fuller, 1727 Publisher's Letter
With the end of summer comes cooler days, back to school, and harvest. Most of us, when we think of harvest, picture the rolling vineyards filled with plump grapes ready for the harvest festivals and grape stomping, which typically take place in October. Here in North County, we also follow the harvest season with our local farms; whether it is produce or getting ready for pumpkin season, we have it all right at our fingertips. We live in such a special place in the world that we have farmers who are our neighbors and friends. We have local farmer's markets almost every day of the week throughout the county. As a result, we have the ability to have fresh eggs, milk, veggies, and meat, all locally grown.
When we look at the rising cost of all goods throughout our nation and the water drought we are facing in California, it is important to know what is available for you and your family locally. Supporting one another is how we get back in touch with what is truly important and leave behind all the chatter that is made to scare and divide us.
Complete an application allowing Paso Robles Waste & Recycle to debit your credit card or bank account each month. Contact our office to get the form! It takes 2.6 gallons of water to produce 1 sheet of paper. prwaste.comcountrydisposal.com 80pasowaste5•238•2381 Go Paperless! Never worry about missing a payment! pasoroblesmagazine.com September 2022 | 9
Another one of our oldest (26 years) and most popular tradi tional events is "The Taste of Downtown." On September 17, from 11 a.m. until 4 p.m., samples from over 25 restaurants and tasting rooms will be available. Tickets are $25. This is a fun day of casual walking while sampling food and beverage throughout downtown. It's an opportunity to get to know the downtown businesses that are here to serve you! To add more fun to this day, the Art Association presents "Arte de Tiza" on 11th Street sidewalks in the park. Artists of all ages will begin their amazing chalk art creations at 8 a.m. It promises to be a great day in downtown Paso Robles. Call Main Street for tickets (805) 238-4103 or My805Tix.com.
George Eliot said, "If I were a bird, I would fly about the earth seeking the successive Autumns," and Vincent Van Gogh said," as long as autumn lasts, I shall not have hands, canvas, and colors enough to paint the beautiful things I see." Here's hoping the first three quarters of 2022 have been good to you and that peace, health, happiness, and success will fill your 4th quarter, bringing you joy, love, and laughter!
Keep Calm ... Get Away ... GO TO MOVIES!THE Round Town • Paso Robles Main Street Association
19
10 | September 2022
For tickets, call (805) 238-4103 or go to My805Tix.com Main Street keeps Paso's traditions alive. Traditions help us establish our identity and teach the next generation a shared past. It's hard to keep traditions alive in this modern soci ety! They are long-established conventional and historical events. Main Street has provided events every year that remain customary and successful because they promote our businesses and create relationships with locals and visitors. Everyone knows we're better together … it's part of that small-town feel that's so Paso!
Karyl Lammers
T hank you, Main Street Association, for our annual "Pajama Party Movie Night" on Sunday, September 4, at 7 p.m. Everyone is invited to join us at the Park Cinema downtown to enjoy the 1969 movie "Hello Dolly" on the big screen. It's only $10 (including popcorn and a soda). Paja mas are optional; prizes will be given. This event has been happening every September for over 20 years. It's fun, and the movies are light-hearted and entertaining. You'll see friends and neighbors while treating yourself to a step back in time!
September always starts with the celebration of Labor Day on the first Monday of the month. Since 1882 this federal holiday honoring and recognizing our American labor force movement has signified the end of summer. We start hosting new beginnings: School is getting underway. We have the reappearance of football and the emergence of the Harvest Moon. On the 10th, this moon appears early in the morning and continues to rise early through the Autumn Equinox (September 22), giving farmers extra time to harvest their crops. This equinox ushers in fall. with equal hours of day and night. Now, we're ready for a change in weather!
Press Magazine
ChickenChickenMONDAYCacciatoreTUESDAYCodVeracruzWEDNESDAYFriedSteak Includes a side salad and glass of house wine Paso Robles
your
A re you or your kids always catching something funky once the school year rolls back around? This could be due to a weakened immune system, which can be influenced by a myriad of factors, including diet, stress, and sleep.
to keep you healthy! — The Team at The Natural Alter native  Back to School Immune Support 8 31 2021 20% OFF Any One Item Some exclusions apply. Expires 9/30/22 Limit 1 coupon per customer per transaction 20% off Dr. Mercola Liposomal Vitamin C 20% off Carlson Vitamin D Need to know who's knocking? Traveling? FREE quote for observation systems for peace of mind. Expert Consultation Ÿ Professional Installation Ÿ Computer Tutors On-Site Service Ÿ Wi-Fi, TV mounts & Univeral Remotes Ÿ Smartphones Curbsideavailable.service OPEN FOR BUSINESS! Home Theater & ObservationSystems Components furnished & installed by Coast Electronics coastelectronic.com Followuson San Luis Obispo 1336 Madonna 1171510805-544-5400RoadMorroBayQuintanaRoad805-772-1265PasoRoblesCrestonRd.#109805-369-2811 pasoroblesmagazine.com September 2022 | 11
and
—
As a healthy body is essential in fighting any infection, a nutrient-rich diet is extremely important. Start by reducing alcohol, caffeine, sugar, and refined carbohydrates. Next, increase the intake of antioxidant-rich foods and beverages such as fruit, vegetables, and green tea. Add more zinc-rich foods to your plate, including pumpkin seeds, lentils, turkey, chicken, and fish. Cook with more garlic, onions, and probiotic-rich foods such as sauerkraut, which are also great immune-support ingMaintainingfoods. a low-stress level is key when it comes to building a strong immune system. Stress suppresses the immune response, resulting in more frequent bouts of colds and flus. Increase time spent in meditation, practice fun forms of movement, and reduce time exposed to news and other sources which create panic and stress. A consistent sleep routine is pivotal in maintaining a strong immune system. Better sleep starts with stress support, plenty of movement each day, and avoiding screens before bedtime. A sleep-supporting diet can also help! Try eating magnesium and L-tryp tophan-rich foods such as turkey, nuts, and fatty fish at dinnertime and enjoy a cup of relaxing chamomile tea afterward.Interms of supplements, the combination of vitamins C and D is a powerhouse for supporting cells and tissues that may be compromised from an infection. Vitamin C is a potent antioxidant and has proven to be an effective intervention in colds and flus. Vitamin D supplementation is recom mended by medical professionals as those with low levels of vitamin D are shown to be more susceptible to viral infection.Thismonth, enjoy 20% off Dr. Mercola Liposomal Vitamin C & Carlson Vitamin D at The Natural Alternative!Ifyouneed to power up your immune system change diet, exercise daily, practice relaxation, supplement when necessary! here
We're
THE INFORMATION CONTAINED HEREIN IS FOR EDUCATIONAL PURPOSES ONLY AND DOES NOT CONSTITUTE DIAGNOSIS, PRESCRIPTION OR TREATMENT AND IS NOT INTENDED TO BE USED AS A SUBSTITUTE FOR MEDICAL COUNSELING WITH A HEALTH PROFESSIONAL.
THE NATURAL NUTRITIONALTERNATIVECENTER
Today, Paso Robles is known as the wine country of the Central Coast. But our rolling hills have a history that reached much further back than the vine yards and into the farthest corners of the earth.
For once upon a time, Paso Robles was the Almond Capital of the FarmingWorld.in Paso Robles had humble beginnings, starting with the Franciscan friars at the Mission San Miguel Arcangel. They planted and harvested wheat, oats, barley, and corn alongside their orchards and vineyards. Later, the town's economy thrived on wheat and barley production, and 1891 proved to be a record-breaking year. There was abundant rain in Paso Robles while drought and the Great War descended upon the European continent.Between 1870 and 1910, California agriculture grew into specialty crops and completely eclipsed grain production. It turned out, conditions in the Paso Robles regions were ideal for dry farming almond orchards. Soon a radius of 40 miles, the largest almond orchards in the world were planted, and Paso Robles became known as the "AlmondProminentCapital."PasoRobles
covered with almond plantings." Paso Robles had become the "Almond Capital of the World," and most investors and orchardists did well for the next 25 years, but then the decline began. In the early years, some orchards were not ideally located and did not produce well. Many of those orchards were removed, and the land returned to producing grain. By the 1940s to 1950s, many of the almond trees began to decline, and production dropped off dramatically. Many of the early trees had been grafted onto a peach rootstock that proved to be a shallow, short-lived
By Camille DeVaul and the Paso Robles Area Historical Society and Museum
Some of the best growing conditions were found in Paso Robles, Creston, El Pomar, San Miguel, Adelaida, and Union.
Another organization that aided in the successful development of the Paso Robles District was the Associated Almond Growers. This organization handled the cultiva tion and harvesting of the crops of hundreds of nonresidents and well as resident owners.
The Paso Robles Almond Growers Association was formed in 1910 with six members, owning less than a total of 60 acres of almond orchards. Commer cial plants of orchards began in 1912, and since 1918, the Paso district has held the leading place in the world in the number of acres planted. To provide for the increased almond yield, the Paso Robles Almond Exchange built a cement warehouse on Riverside Avenue costing $70,000 with a capacity of 1,000 tons.
An excerpt from the Agricul tural Survey in September 1921 showed how large the area was planted in almond orchards: "At this time for 10 miles west of the town in the rolling foot hills of the coast range, which are practically frostless and where the rainfall reaches its maximum, to the former grain lands near Shan don, 21 miles to the east and as far north as the boundary line between San Luis Obispo and Monterey counties, the hills are
Round Town • Paso Robles Area Historical Society 12 | September 2022 Paso Robles Press Magazine
pioneer and homesteader Michael Gerst grew several acres of fruit and nut orchards in the 1860s near the Oak Flats area. He was so successful with his almonds that he took the prize at the 1906 World's Fair for "the best almonds in the Aroundworld."the same time, the Gillis family settled in the Willow Creek area, where they planted and harvested orchards of fruit and nut trees. Typical of many early settlers, the Gillis family cleared the land and cultivated with the intention of dry farming.
The Rise and Fall of the Almond Capital of the World
rootstock. It was determined that only almond rootstock should have been planted for dry farming as it would go deeper for moisture and would have a longer life span. By the 1960s, the California Water Project brought seemingly unlimited water supplies to the San Joaquin and Sacramento Valleys. Land in these valleys was put into production to grow almonds while the almond trees in Paso Robles declined, and production dropped dramatically.Veryfewof the producing acres of almond orchards are left in North County.
The heart of General Store Paso Robles is our makers, people like Thomas who meet us in the alley, personally delivering their goods. Rusty rolling in cases of Paso Almonds, Heather bearing long boxes of aromatic bar soaps. Martha and Kurt of Life Elements bring not just CBD Bath Bombs, but positivity and laughter, and Lauren and Brandon at Yes, well let's just say entire holiday meals have been planned while unpacking dozens of Paso Punch mixers. We love the airy beauty of being up front facing the park, but there's a lot of love that gets unloaded from the back of a truck,Here'stoo. to some sweetness in your world this month. -The Team at General Store Paso Robles
Sweeten September with SIERRA HONEY FARM S ometimes we see friends in the store, and they'll say, "I missed you last time I was here!" There are often things that pull us away from up front. Unloading cartons of shopping bags delivered on the hottest day of summer was not one of our favorites (though the Pop-Tart and Diet Coke reward afterward was particularly sweet.) But meeting our makers, tasting a new olive oil, inhaling a gorgeous, citrusyclove candle for fall ... these are the things that bring real joy to our little workspace in the back. So when the phone rang for a delivery of honey, we eagerly rolled the cart to the alley to meet Thomas McCall, owner of Sierra Honey Farm, and his heeler, perched in the front seat of the truck. Thomas focuses on raw, small crop honey from ranches along the Central Coast and brought us varieties that include Coastal Sage, SLO Wildflower, and Orange Blossom. "As a child, I would visit the family farm yearly and was always so fascinated with the whole process of the honey bees' life." He worked alongside his grandfather and uncle to learn beekeeping and, after forays that included auto mechanic's school, contracting, and forestry came back home to the family bee business. He eventually went out on his own, changing his business model from a large, commercial outfit to one that was smaller and that felt real andWehonest.lineup jar after jar, varied hues of amber and gold, blends we've never seen before, including an Oak Honeydew that is made from sap instead of nectar. It almost makes you feel healthier just looking at it.

A Christ Centered Recovery Program For Life's Hurts, Habits and Hang-Ups Celebrate Recovery at 7 PM Fridays 2085 Gateway Drive, Paso Robles ‧ (805)239-1716 ‧ HCFPR.com Sunday Service 10:30 AM ‧ Tuesday Youth Group 7:00 PM ASSISTED LIVING  MEMORY CARE  RESIDENTIAL CARE HOMES SLG S enior C are Sue Gibson, CSA, MBA (415) www.SLGSeniorCare.comsue@slgseniorcare.com656-6869 FREE PLACEMENT SERVICE pasoroblesmagazine.com September 2022 | 13
n July 20, a new Queen and her Prin cesses were crowned during the Miss California Mid-State Fair [CMSF] Pageant. Five young ladies from Templeton and Paso Robles vied for their spot on the 2022 court by racking up points at meetings and during the interview, talent, evening wear, and final question segments of the pageant's run.
This year, the crowd-favorite event had its contestants competing on the California Mid-State Fair's opening night, a format the pageant returned to in 2021. After interpreting Old Dominion's "No Such Thing as a Broken Heart" in Amer ican Sign Language [ASL] for her talent, wowing the crowd with her iridescent dress, and answering her final question, 17-year-old Brooke Smith of Templeton not only took home the title of Miss Congeniality and the pageant's talent scholarship, but she also walked away with the title of Queen of the CMSF."It'sso special to me because I've been show ing pigs here [at the CMSF] since I was 9, so this whole experience has become kind of the background of one of my biggest hobbies, and it just means so much to me," said Brooke of becoming Miss California Mid-State Fair.
First Runner-Up went to Templeton's Sarah Barr. The 19-year-old is currently attending Cuesta College. She also teaches dance at Artistry in Motion and, during the pageant, performed a contemporary dance routine to Elton John's "Benny and the Jets" as her talent.
"After all of it [the competition] was over; I felt like I accomplished something with a crown or no crown. I just feel so accomplished about what I did tonight," added Sarah, who also won the pageant's interview scholarship.
By
WGirls! ho Runs The Fair? 14 | September 2022 Paso Robles Press Magazine Paso People • Miss California
Brooke recently graduated from Temple ton High School and will be attending Cuesta College. She has also been involved with the Rio Rancheros 4-H and Templeton FFA for years.She went on to say that she's seen many of her friends, who've competed in years prior, go on to do incredible things after their time in the pageant, and that she's excited for the year to come.
The Miss California Mid-State Fair Queen and her court were present for the entirety of the fair and will also attend many events throughout the year leading up to the 2023 fair."They're the ambassadors of the fair for the whole year," said Patti Lucas, who's directed the pageant since 2001.
O
Paso Robles' own Jenna Shapero rounded out the 2022 Court as Second Runner-Up. The 17-year-old just graduated from Temple ton High School and, like the rest of this year's court, will be attending Cuesta College. At the pageant, Jenna displayed her welding prowess with a presentation for the judges and audi ence that included showing off some metal flowers she created with her own hands.
"I'm just really happy to be on the court this year and be with these amazing girls and get to share this experience with them."
"It's unbelievable. I can't ... I mean, I can't believe this happened. I think I'm still in a little bit of shock," Jenna stated. "I'm very excited for things to come."
Artistry in Motion also provided entertain ment during the pageant, and 2021's Queen Yvette Fiorentino gave an emotional final walk before handing her duties over to Smith as Miss California Mid-State Fair 2022. Christianna Marks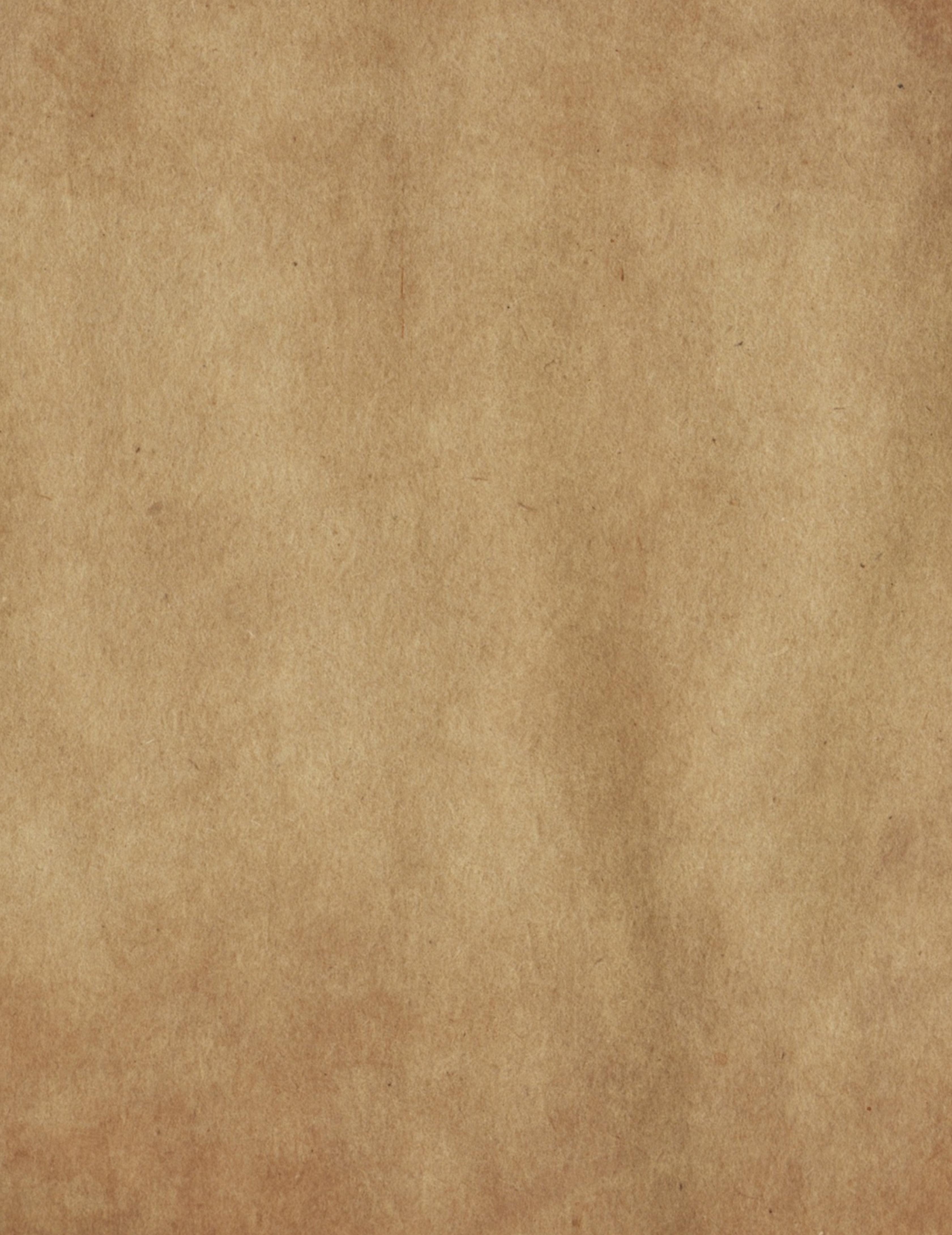 Dan Hile, OD ABO Doug Major, OD FAAO ABO Brent Wells, OD Karen Kudija, OD Steve Jio, OD 3 Locations 1112 Vine Street Paso Robles ‧ 805-238-1001 2231 Bayview Heights Dr. Los Osos ‧ 8105Morro805-528-5333Rd.Suite A Atascadero ‧ 805-466-6939 Schedule your appointments online ANYTIME! at www.oca2020.com Good vision allows us to enjoy the beauty of the world We are proud to offer the latest in Retinal Imaging, The Optomap! This enhances our ability to detect and monitor retinal conditions associated with Hypertension, Diabetes, High Cholesterol, and Thyroid Disorders. We all want to protect our eyesight and overall health for ourselves and our family - that is why regular eye exams are important! CONTACT US TODAY TO LEARN MORE OR SCHEDULE A TOUR! LICENSE#S: 405801856 405802301 405802302 405802303 405802304Thenew standard in Senior LivingAHeavenlyHomePaso.com (805) 296-3239 2025 Union Road Paso Robles, CA pasoroblesmagazine.com September 2022 | 15
Tom and his wife of 21 years, Martha, have four children, Francesca (30), Anthony (28), William (18) and Marc (18), and two grandchildren, Collin (7) and Reagan (6).
As tradition goes, three individuals are recognized for their contributions to the agriculture community as Cattleman of the Year, Cattlewoman of the Year, and Agriculturalist of the Year.
SARAH KRAMER Cattlewoman of the Year
Cattlemen and Farmers Day
Through his nearly 30 years of advocating for local agriculturists and business owners, Tom has walked the halls of the State Capitol serving in public office for the first time in 1994.
Tom has lent his leadership skills to several organizations, including being president and a member of the executive and legislative committee of the California Assessors' Association, president of the Central-Southern Assessors' Association, and a member of the International Association of Assessing Officers.
San Luis Obispo County Cattlewomen selected Paso Robles community leader Sarah Kramer as the 2022 Cattlewoman of the"It'sYear.agreat honor to be around all these people who have been around so long," said Sarah. Sarah's affinity for the agriculture industry came from her grand father, a produce broker from Orange County. Her grandfather's work gave Sarah first-hand knowledge of how important agriculture is to the world — and how much work it takes to get it there.
Paul Tognazzini: Cattleman of the Year
year's
San Luis Obispo County Farm Bureau selected Paso Robles farmer and community leader Tom Bordonaro Jr. as the 2022 Agriculturalist of the Year.
Tom won the 33rd District primary and served a second term as state assemblyman. He was appointed by two different governors to serve as a commissioner on the California Board of Prison Terms. Since 2003, SLO County voters have tasked him as their county assessor.
Tom headed to Cal Poly with aspirations to become a veteri narian, but being left paralyzed from a car accident at the age of 18, he switched gears while remaining in the agriculture industry.
T here is a special day each July when farmers and ranchers on the Central Coast gather in one place, all at the same time and share a meal together. That day is the annual Cattlemen and Farmers Day held at the California Mid-State Fair.
While Tom wasn't born into a generational agriculture family, he was drawn to the lifestyle at a young age. At the age of 9, he began 4-H and continued showing animals through FFA in high school. To this day, Tom is a key supporter of the organizations.
The anticipated day is filled with socializing, a barbecue steak dinner made by friends and family, plus the Industrial Arts Awards and Auction — and don't forget the announcement of the coveted awards ceremony.
TOM BORDONARO Agriculturalist of the Year
are:
"I was quite surprised, very honored, and very grateful to the Farm Bureau for the recognition," said Tom. The Agriculturalist of the Year award recognizes distinguished success in the agriculture industry and a lifetime of dedication to advancing San Luis Obispo County's rich farming and ranching heritage. Through his community service to local youth and his advocacy as an elected official, few have done more for SLO Coun ty's agriculture community than Tom.
Sarah Kramer: Cattlewoman of the Year
16 | September 2022 Paso Robles Press Magazine Paso People • Cattlemen of the Year
"I was not supposed to live through the night, and I did," said Tom, "so I have been taking advantage of that and taking life as it comes and making the best of it. Not wining about things but understanding it could always be worse."
Honors Community Figures
This recipients
"It is a great program that helps develop good leadership skills in youth," he says, "It teaches all of those things that you don't learn in school."
Tom Bordonaro Jr.: Agriculturalist of the Year
By 1986, Tom had earned his bachelor's degree in ag manage ment from Cal Poly in 1983, and a Master's in ag economics from UC Davis. He continued to help manage his family's farm, Bar TJ Ranch, in Creston, raising cattle, hay, and wine grapes.
San Luis Obispo County Farm Bureau has given the Agricul turalist of the Year award annually since 1988, making Tom the 34th person to receive this honor.
After graduating from Cal Poly in 2001, Sarah, like many Poly grads, didn't want to leave. She left Cal Poly with a degree in agribusiness with a concentration in marketing in 2005 and began finding her path into the San Luis Obispo County community. While working at the Farm Credit West and Farm Credit — soon becoming the vice president and loan officer — Sarah's passion for agriculture grew. By Camille DeVaul
The honorees are selected by the San Luis Obispo County Farm Bureau, San Luis Obispo County Cattlewomen, and San Luis Obispo County Cattlemen's Association.
pasoroblesmagazine.com September 2022 | 17
San Luis Obispo County Cattlemen's Association has named fourth-generation rancher Paul Tognazzini the 2022 Cattleman of the"IYear.was pretty surprised," Paul said. "I felt there's probably a lot more qualified individuals than myself. But I was also very honored, mostly because my dad was Cattleman of the Year several years ago, so that meant a lot to me."
Paul is one of those founding names known throughout the county.
Born in San Luis Obispo and raised on the family ranch near Cayucos, Paul is the son of Peter Tognazzini Sr. and Amelia Gianolini Tognazzini, and has three siblings, Peter Jr., Phil, and Pam. The Tognazzini and Gianolini family's deep California agricultural roots date back to 1869 and 1890. "I come from a long line of ranchers and dairymen," Paul said. "We settled in Cayucos in the 1800s and still own the same ranch and still own the same ranch my mom grew up on in the Los Osos Valley, and so I've pretty much had a lifetime of experience in the cattle industry."
"Its a passion of mine because we all have to eat, so agriculture is never going away," said Sarah, "There's less and less people in agriculture and more and more people every day, so its something important where people need to realize where their food comes from."
Other organizations she has been a part of include the Paso Robles Pioneer Day Committee, San Luis Obispo County Ag Education Committee board, California Mid-State Fair Heritage Foundation member, Paso Robles High School Agriculture Department Advisory Committee, and Ag Finance Representative on the SLO County Agri cultural Liaison Advisory Board. In 2013, she became vice president and commercial relationship manager at Umpqua Bank, and serves today as senior vice president and commercial relationship manager at Bank of the Sierra.
By 1972, Paul earned a bachelor's degree in ag business management from Cal Poly. During his college years, he purchased his first herd of 35 cows for $150 a head. After graduation, Paul began his banking career which spanned 22 years.In1985, Paul married his wife, Fran. The two have three children, Stephany, Brian, and Charlie, and three grandchildren, Chloe, Spencer, andHeLeo.continues ranching with his son, Charlie, but also continued to give back to the community. He served as a director on the Cancer Support Community Board, where he was honored with the "Founders Award." Paul has been a 4-H beef leader, a Paso Robles Ag Tour Committee volunteer for 20 years, and he and his wife were recipients of the California Mid-State Fair "Blue Ribbon Award." He has been a SLO County Cattlemen's Association director for many years and serves today as treasurer. When asked about the agriculture and the ranching lifestyle he enjoys most, Paul says, "I like the people, of course, and I like to be outdoors and just the lifestyle. It's pretty hard to beat."
(From left) Cattlewoman of the Year Sarah Kramer, Agriculturalist Tom Bordonaro, and Cattleman of the Year Paul Tognazzini. Photo courtesy of SLO Farm Bureau.
Sarah is a proud member of several agriculture organziations in the county, serving in leadership roles for many of them. She joined the San Luis Obispo County chapter of California Women for Agriculture, SLO County Cattlewomen's Association, SLO County Farm Bureau, and the Paso Robles Wine Country Alliance.
Paul's upbringing was much like any other ranch kid of the era — filled with driving tractors and farm chores and showing livestock at the local fairs.
PAUL TOGNAZZINI Cattleman of the Year
"I am very passionate about making sure that we still can farm here and that our industries do stay here," said Sarah, "and that people learn that agriculture was here first and we need it to stay. We need to make sure our local politicians know that as well."
Sarah currently sits as the vice president of the SLO County Farm Bureau and looks forward to serving as president next year.
San Luis Obispo County Cattlemen's Association has given the Cattleman of the Year award annually since 1963, making Paul the 59th person to receive this honor.
With drought affecting all of California, everyone is feeling the effects of the lack of water, even Templeton Hills Community Farm. City ordinances have been cracking down on watering days, making the farm grateful to be on their own well water, but that doesn't mean they aren't also taking measures to conserve.
"We have lots of regulars, but it seems like we also see a new face each week of someone who just decided to stop by."
Matt Giese, the part-time groundskeeper for the farm, church, and school is having to make proactive choices about how to conserve and even reuse water to be as efficient as possible. The prop erty has three wells which allows them to maintain the farm as well as the lawn for the school, but over the past year Matt has allowed some of the lawns to survive instead of thrive, choosing to use that water for growing produce.
By Melissa Guerra
"We want this to be a space where people can heal," he says, talking of those struggling with mental health or recovery who have found solace in working in the farm.
The goal of the farm is to provide for the community and those in need, which is done by more than just having fresh produce available.
"Lawns consume a lot of water," Matt explains. While some crops take more water than others, like corn, most take three quarters less water than it takes to keep a lawn looking lush.
Templeton Hills Community Farm Keeping Green Groundskeeper battles the drought by making conscious decisions about water usage
With an eye on the future, and awareness that the water issues aren't likely to be resolved soon, Matt also implemented a recycled water system, filtering the water that is used to wash hands and the produce on property and put that water back in to cultivating the fruit trees which should start producing fruit next year. Shade cloths also help the farm thrive during the heat. All the sensitive plants, such as baby greens, chives, lettuces, are grown under fifty percent shade cloth to keep the harshest of the sun rays from crisping the plants, while heartier plants like tomatoes, corn, and eggplant are able to be planted in direct sun.
While the farm stand out front used to have surplus goods that the community could pick up on Sundays, the farm is now focused more on making it more of a "u-pick" experience. Allow ing people to come visit and pick their own produce and learn about gardening, prun ing, and harvesting their own "Peopledinner.lovethe experience of coming and heading out to pick their own food and then coming back together to find ways to use it," says Sabrina Giese, Matt's wife. The farm is looking to move more toward classes and events that can allow hands on experiences as well as hosting more gatherings.Fromcommunity pancake breakfasts to potluck and vegan cooking demonstrations, Templeton Hills Community Farm is creating outlets to bring the community together while learning new skills. For now the plan is to keep the farm at its current size and focus on cultivating the already planted space with new crops each cycle. With more volunteers however there is a chance that they will add in more field crops in the future.
The farm is watered through a mix of hand watering and scheduled drip systems which are set to water during cooler temperatures to make the most of the available water and ensure that the water is staying with the plants and not evaporating in the heat. Additionally, the plants actually benefit from having the soil dry out during the day, which reduces risk of root rot to the plants.
Volunteers can help out on Sunday's when the farm is open to the public, or by appointment throughout the week by contacting Matt Giese at (805) 458-7808. Matt works with volunteers based on their ability and as more skills are learned he guides the volunteers to more advanced level projects that they can tackle.
18 | September 2022 Paso Robles Press Magazine
Templeton Hills Community Farm is located at 930 Templeton Hills Road in Templeton and is open to the public on Sundays from 9 a.m. to 2 p.m.
Breakfast • Lunch Gluten Free & Vegan OptionsPre-OrderPicnicBOXLUNCHES!www.redscooterdeli.com 805-237-1780 Winery Tours • Party Platters • Kids Menu Order On-Line  We Deliver! Daily 7:30-4 1102 Pine St., Paso Robles Paso Robles Spaceport Paid for by Committee to Re Elect Steve Martin Paso Robles Mayor 2022 FPPC#1451426 Experienced! Effective! Endorsed! (See a complete list of endorsements at www.MartinForMayor.org.) Re-electa provenleader withalifetimeof experience! MartinForMayor.org pasoroblesmagazine.com September 2022 | 19
A typical farmer's day on the morning of market includes waking up early enough to pick and wash their fruit, manage other chores, make it to market, then at the end of the selling day head back to the farm to continue their chores and sometimes even head to another market.
Robyn's tips for farmers markets: Bring a list, but also take a lap around first to see what vendors are offering that day; bring small change, but also remember you can purchase tokens from the market manager in case a vendor doesn't take a card; and bring plenty of bags. "Bring your smile, be happy, be blessed, be thankful and just enjoy the bounty that is at your fingertips," Robyn says.
"I also am a farmer, so that's part of my passion. I understand it from a farmer's perspective, all of the challenges," says Robyn. "Just the fruit of your labor and being able to share that with the com munity who really appreciates it and enjoys the freshness and the goodness is really almost a privilege and an honor."
Between the community and family built between farmers and their customers to have an abundance of fresh fruit at your fingertips, the farmers market became Robyn's happy place.
Farmers markets give customers the opportunity to meet their farmers and learn their farming practices. At the markets, there is no middleman and people can go straight to the source. Robyn suggests asking the farmers about their farming practices, what difficulties are they facing in agriculture, and start to develop a relationship withManythem.of the farmers selling at the markets are family-run farms. Robyn explains when shopping at the markets, you end up supporting not just one person but families and sometimes their employees.
20 | September 2022 Paso Robles Press Magazine
hey say know your farmer, know your food — and there's no better place to fulfill that than to go to the farmers market.
After Robyn and her husband purchased an apple orchard on the Central Coast, they fell in love with the farmers' market life.
In San Luis Obispo County alone, there's almost 20 farmers markets throughout the week. There is at least one market Monday through Saturday filled to the brim with fresh and local produce.
Gable BY CAMILLE DEVAUL FARMERS
Everything is fresh and usually grown no more than an hour's drive from the market it is sold from. The markets make it easy for people to eat the colors of the rainbow, seasonally, and there are plenty of opportunities to try something new.
"The heart of the farmer to bring good things, but also being able to make money [without going] crazy with their prices. I know that is an ongoing conversation," Robyn explains.
Rising costs of goods, gas, and constantly trying to find help are some of the biggest adversities the farmers are facing. But with rising costs everywhere else, the farmers are constantly fighting the need to raise their prices — it's something they don't want to do.
"Its a privilege for me to be able to do this to serve in this way I feel like," says Robyn. "Just helping farmers and other vendors being able to get their produce out there and their cooked goods or processed goods out there for people to enjoy."
"I encourage people if they haven't been to a farmers market in a while or even if they have; come out and get in tune with life, be in the moment, enjoy the fresh air," says North County Farmers Market Association Manager Robyn Gable.
The climate and diversity of San Luis Obispo County allows farm ers to grow a wide variety of crops that you can't find in most grocery stores. And Robyn says she has noticed more chefs shopping at the farmer's market for local restaurants. Not only can you find fresh produce at the markets, but you can also find homemade bread, coffee, honey, flowers, baked goods, cheese, andShoppingmore. at a farmers' market turns the mundane chore of grocery shopping into a family outing. Cruising around the market can be an added activity to a day of wine tasting or quality time with friends andSomefamily.of
WITH MARKET MANAGER
Eight years ago, Robyn took on the position of market manager for the North County Farmers Market Association.
Robyn MARKETS
CCCR has been serving the Central Coast and surrounding areas for over 35 years providing knowledgeable and professional support. We know that your space is a place of comfort and safety for you and your family, and we are here to get your home or office restored after loss. From Emergency Services to full-service remodels, CCCR has got you covered. • Water Damage Restoration • Fire/Smoke Damage Restoration • Mold Remediation / Asbestos • Temporary Board-up • Pack-out & Content Cleaning • Provide complete construction and remodel services YOUR PREMIER RESTORATION / REMEDIATION CONTRACTOR FOR: 805-466-5419 ‧ cccrinc.com  RESTORATION  REMEDIATION REMODEL ONE CALL DOES IT ALL! Lic # 758933 CENTRALCOASTRESTORATION CASUALTYINC.LABORHAPPYDAY Athlon's 6-Week Kickstart Program 24 fat-blasting personal training sessions Fitness & nutrition diagnostic consultation 6-weeks coaching in our 10-habits nutrition plan Before/after testing to track your PasoFitnessResults.comresults (805) 269-6272 BACK TO SCHOOL Get Back Into Routine Only $297 (Reg. $489) Fitness! 239-GUNS (4867) ‧ Tues. - Sat. ‧ 9am - 5:30pm 1319 Spring Street ‧ bridgesportsmen.com COMMITTED TO EXCELLENCESince1964Family Owned and Operated North County: 805.466.1248 ‧ South County: 805.543.5539 $25 $175 purchaseminimum OFF www.deep-steam.com ‧ Email: info@deepsteam.com  CARPET  TILE & GROUT UPHOLSTERY CLEANING From The Deep Steam Team! Happy LABOR DAY! From The Steam Team! Happy LABOR DAY! Happy LABOR DAY! WE GUARANTEE YOUR SATISFACTION  Carpet and Upholstery Cleaning  Tile and Grout Cleaning/Sealing  Area Rug and Auto Cleaning YOURSATISFACTIONYOURSATISFACTION pasoroblesmagazine.com September 2022 | 21


Focusing on Family
22 | September 2022 Paso Robles Press Magazine Business • The Revival Center
Third-generation pastor Gabe Abdelaziz preaches alongside his wife Dorothy every Sunday while their daughter Sarah-Kate leads worship. Every member of their family has found their way into ministry in one way or another. And through everything going on in the world, their focus is on building family rela tionships."Weare not a religious center, we might be a church, but we are not a religious center," said Pastor Gabe. "We are a center that wants to build relationships, and that's really what we focus on."
And as a father himself, Pastor Gabe likes to reach out to and pray over the fathers of families. He explains, "I have a real heart and a real passion for men in families." They also have a real passion for the commu nity.Two years ago, Pastor Gabe started a group that prays over the Paso Robles Police Depart ment and first responders. They meet at the PRPD at 8:30 a.m. Monday through Friday to pray over the officers and then walk over to the fire station for the same purpose.
W orship and ministries are truly a family affair at The Revival Center (TRC) in Paso Robles.
"I am very proud of not only my dad — our pastor — but our church because we were one of the very few churches in the entire county that, it may be controversial, but we didn't close," said Sarah-Kate. "We stayed open. We figured people need their faith more than ever."
At TRC, they focus on building up families and refer to themselves as a family-integrated church — meaning the families worship together from start to finish.
Pastor Gabe went on to attend and minister at freedom rallies in Paso Robles and beyond. TRC welcomed many through their doors in that first year of the pandemic worshipping together in person."Iam really proud of the Revival Center that we stayed open, and we were a beacon during that really dark time," added Sarah-Kate. This year, Pastor Gabe is celebrating his 50th year in ministry and on Aug. 4, he and Dorothy entered their 49th year of marriage — both a testament to their dedication to their faith and family.TheRevival Center is located at 3850 Ramada Drive in Paso Robles. They can be reached at (805) 434-5170 or alphabeth@tcsn.net.
Alpha meaning God, and Beth, meaning home, comes from Pastor Gabe's life philoso phy: "If I could learn to put God first and the home second, everything will fall into place."
Service times are Sundays at 10 a.m. and Wednesdays at 7 p.m., and services in Spanish on Friday and Saturdays at 7 p.m. Revival Center:
The Revival Center journey started back in 1993 when Pastor Gabe wasn't even looking for it. At the time, he was taking a break from ministry, but like Sarah-Kate says, people are drawn to her father, and people kept asking him to lead a ministry.
Additionally, each Tuesday, TRC sets up a prayer tent at 9th Street and Spring Street from 12 to 3 p.m. to offer any help and prayers to people who need or want it. "We want to have our fingers in the commu nity to let them know we're solid and we're here," said Pastor Gabe. He adds, "We are here to offer hope. Some times there are very hopeless times for people and a lot of despair. We want to offer people hope, that they are going to get through this, whatever this is."
Sarah-Kate explains how proud she is of their church when it came to how they handled the first year of the pandemic.
So it was there, in their Adelaide home, where Alpha Beth Ministries was born. At first, people were welcomed into the pastor's family living room in Adelaide, but soon they outgrew that and eventually found their new location off Ramada Drive, and the Revival Center Church was born under the Alpha Beth Ministries name.
By Camille DeVaul The
LENDING C O VA Lending Solutions You Can Trust BUSINESS • COMMERCIAL • RESIDENTIAL 805-610-6194 • ROBERTC@COVALENDING.COM • COVALENDING.COM Cabinetry ‧ Specialty Projects The Revival Center est 1993 a division of Alpha Beth Ministries ASSISTANT PASTOR CHASE ALDERETE & SENIOR PASTOR GABE ABDELAZIZ SUNDAY WEDNESDAY10AM7PM Iglesia en Espanol Viernes y Sabado 7pm ‧ BIBLE TAUGHT WITH EXCITEMENT ‧ SPIRITUAL GIFTS IN OPERATION ‧ FAMILY INTEGRATED 3850 Ramada Drive, Suite A-3 ‧ Paso Robles (805) 434.5170 ‧ alphabeth.org ‧ alphabeth@tcsn.net a NonCharismaticDenominationalChurch pasoroblesmagazine.com September 2022 | 23
The task force met five times from March 2022 to April 2022. Over the course of these facilitated sessions, they systematically became aware of current and historical trends and events related to the unhoused population. Round table discussions helped all to understand the inter relationship between these trends and events. A brainwriting session generated potential future trends and events, which were evaluated and analyzed. They were then able to identify what they believe to be the most impactful future trends and events. This guided them in drafting potential scenarios and their vision for the future of Paso Robles.
Gina Fitzpatrick President/CEO Paso Robles Chamber (323)
Discussing the Unhoused Population in Paso Robles
Eric Burke, MA, AMFT, APCC Registered Associate Marriage and Family Therapist #125608 Registered Associate Professional Clinical Counselor #9610 Supervised by Julie Seden-Hansen, LMFT #45607, LPCC #77 Robles
We accept CenCal Insurance for Medi-cal.
NeedCaliforniaTherapyThatWorks.comTherapistEricBurke@proton.me413-7416aTherapist?
GENERAL ADMISSION ALL TICKETS INCLUDE RE-ENTRY SATURDAY SUNDAY$1510am to 4pm 9am to 3pm Early Bird $25 8am to 10am SATURDAY, SEPT, 24THFRIDAY, SEPT 23 RD Feathered Frenzy $40 4 pm to 7pm www threespeckledhens com @THREESPECKLEDHENS to scanadmissionpurchaseticketstheqrcode: PASO ROBLES Event Center , 24 | September 2022 Paso
In early 2022, the Paso Robles Chamber of Commerce, through a partnership with the City of Paso Robles, retained Bill Whalen and Associates, Inc. to facilitate a futures-oriented discussion on homelessness in Paso Robles. The Chamber invited the community to apply to join the Unhoused Futures Studies Task Force. Those requesting to join the UFSTF represented a broad cross-section of the community, and ultimately 16 were selected to participate. The Chamber would like to thank the following people for devoting their time to helping the Paso Robles community: Debra Leonard Albert, Chris Bausch, Rex Caudle, Ron Cuff, Nick Edney, Suzie Freeman, Wendy Lewis, Matt Masia, Kate Morgans, Julia Richardson, Dan Ryan, Carole Talen, Nora Gaisi de Torres, Jeff White, Aurora William, and Patricia Wilmore. What are futures studies, and why was one held? According to the study results released by Bill Whalen and Associates, Inc., they are "robust, holistic, and systematic ways to evaluate past and present social, technological, environmental, economic, and political trends and events that relate to a particular challenge being explored. Future scenarios can be developed through this analysis, and the impact of future trends and events can be better understood. The scenarios range from the possible to the probable, emphasizing the preferable. Futures studies are not about predicting the future. They are about understanding the interrelationship of the various trends and events to the challenge being explored. Through this understanding, policymakers can apply strategic analysis to reach the preferable future scenario."
For more information on the findings, or to receive a copy of the report, contact us at the Chamber office. We will continue to work hard in the areas of economic development on behalf of our business community and residents alike.
Julie Seden-Hansen is happy to announce Eric Burke, AMFT, APCC has joined her trusted Central Coast practice.
"Eric is an amazing therapist that I'm thrilled to work with. He is trained in trauma-sensitive, culturally-affirming, and spiritually-integrative techniques. He offers video therapy to California residents."
Press Magazine Business • Paso Chamber
The findings as compiled by Bill Whalen and Associates, Inc. were presented to the City Council at the May 17, 2022, City Council meet ing. It is our hope that additional studies can be held to investigate ways to minimize the impact of this growing area of concern, with an ultimate goal to include a strategic plan specific to Paso Robles.
WE OFFER A FULL LINE OF MODERN DESIGNED DOORS FOR YOUR HOME OR BUSINESS (805) 239-0202 2756 Concrete Ct., Paso Robles, CA 93446 Visit our website to view our projects bradsdoors.com Come Visit Our Large Showroom Serving the Paso Robles and Atascadero area for over 30 years! 5955 Entrada Ave. | Downtown Atascadero | farronelizabeth.com pasoroblesmagazine.com September 2022 | 25
Patricia Alexander leads a weekly Writing Support Group on Zoom with limited atten dance by reservation. She can be reached at: PatriciaEmilyAlexander@gmail.com.
Under-writers can be so terse that their char acters can seem like automatons with no real emotions or senses. I had a writer who wrote that there was a fire in a butter factory and left it at that. We had him go back and describe what it smelled like and how long that scent would have lasted and how it affected the whole town.
By Patricia Alexander, Writing Support Group
~Patty Hansen, Avila 7 M-F,
7:30AM-4PM 5940 ENTRADA AVENUE, ATASCADERO • (805)423-2338 • JUICEBOSSDELIVERS.COM 26 | September 2022 Paso Robles Press Magazine Oak Leaf • Writing Support Group the
LOCALLY CERTIFIEDSOURCEDORGANICINGREDIENTS • FRESH PRESSED JUICE • WHEATGRASS SHOTS • "NICE" CREAM CONES • SMOOTHIE BOWLS • SMOOTHIES OPEN
Change Monotone Rhythms. It's very common for the pace of the writing to have too much sameness. Change it up; interrupt it. If you tend to write longer sentences, find places to put some shorter, snappier lines. If you're leading up to a cliffhanger, a reveal, or a startling conclusion, look to see if the rhythm of what's before it is setting these up in the most effective way. Pace and rhythm are a writer's toy; enjoy playing with them. Look at the Logic Flow of the Whole Manuscript. I once had a writer of a children's book in the group who did not realize that the takeaway of her main character's actions was a negative message, certainly not her goal. Might your first chapter make more sense as your second chapter? The rewrite is your chance to reorder your chapters, maybe subtract or add one. Does a scene leave us with unanswered questions that you just didn't see? Look for follow-through and flow. Cut Unnecessary Words; Add Neces sary Ones. People tend to overwrite or underwrite. Over-writers need to look for "junk words," like very, good, bad, really, truly – and cut them. They also often repeat themselves unnec essarily and use the same word multiple times.
Power of the Rewrite
You've done the hard part and filled the blank page or screen. The rewrites (yes, there might be more than one) are the writer's opportunity to shape and finesse all their good intentions, so their manuscript has maximum impact. Rewriting is fun! So be patient and enjoy the process. You'll increase the odds for publication and create something of which you'll be proud.
time, I've learned that most people want quick results based on, well, very little reality. They often imagine getting their first draft accepted by a major publisher and shooting to the Best Sellers'Umm,List.I'm so sorry — it just doesn't work likeOnthat.the other hand, I've always found a handful of writers who amaze me with their dedication to improving the quality of their work before submission. Here are some tips for harnessing what they've learned: the Power of the Rewrite.
Show, Don't Tell. Look for scenes you can convert from description to a character's thoughts or dialogue with another person. These allow your reader to visualize a more While saying that your character "feels cold" is fine for a first draft, the rewrite is your chance to catch that. Isn't it more interesting to say your character shivered or turned up their coat collar, could see their Show the Symptoms of Emotions. Along the same lines, look for when you're telling us a character's emotions and imagine what it would look like instead. The character feels sad, you say? Might they have wet, dull eyes? Feel a lack of energy? Have a voice that sounds falsely bright? These are much more interesting choices! (I highly recommend The Emotion Thesaurus: A Writer's Guide to Char acter Expression by Ackerman & Puglisi.)
I have found Patricia to be the most knowledgeable and compassionate editor I have ever known. All her students fall in love with her! Her Zoom meeting is invaluable for anyone with a writing project.
272 A 9344 REED(805)GULOVSEN440-3635DRE#01492724NMLS#236065 STEVE ALLEN (805) 674-6608 DRENMLS#01381225#234167 TODD EVENSON (805) 610-3128 DRENMLS#01331322#332696 TONY GASPAR (805) 423-1816 DRENMLS#01375483#264636 WE DO MORTGAGESREVERSE Call us for Information CELEBRATING 5 YEARS IN PASO ROBLES, THANK YOU FOR ALL OF YOUR SUPPORT! OPEN Tues-Fri 7am-5pm ‧ Sat 7am-3pm Sun 8am-2pm Closed Monday pasoroblesmagazine.com September 2022 | 27
Taste of Paso • Sip & Savor lbariño ahhhhh...
Chandra Corley
Massage Springbenchantedmassage.com805.441.3989TherapySpecial $10 OFF One Hour Pampered Lady $120/90 minutes Saturday Spa Day $130/100 minutes 945 Spring Street, Suite B ‧ Paso Robles, CA 93446 CAMTC#59985 28 | September 2022 Paso Robles Press Magazine
While most Central Coast winemakers source their albariño grapes from SLO Coast AVA, specifically the Edna Valley region, namely Bassi Ranch, Jesperson Ranch, Sawyer Lindquist, and Spanish Springs, there are a handful of vineyards in Paso with minuscule albariño plantings. On the west side, there's Derby and Castoro Cellars; and on the east side Bovino, Barr Estate, Pear Valley, and Vina Robles's Huerhuero Creek.
Kinne later planted albariño in 2001 in Edna Valley's Jack Ranch, cuttings of which were taken by the Niven Family for its Paragon vineyards, now regarded as the leading grower of albariño in California with some 45 acres planted. Over time, the wine's popularity has grown in California. What began as a two-acre planting at the turn of the century has expanded to over 657 acres, according to the California Department of Food and Agriculture's 2021 California Grape AcreageAlbariñoReport.hasclearly taken root along Cali fornia's Central Coast.
Kinne is credited for planting this variety in Middleburg, Virginia, back in 1996, followed by a small test vineyard plot in Calistoga in north ern California. Kinne, former director of wine making at Paso's CaliPaso Winery, revealed that he brought these initial cuttings back from his travels to Galicia in northwest Spain and from Northern Portugal, both home to this variety.
"We've continued to make it every year, from one to three bottlings," Grindley said about the three vineyard sources of the bottlings — Span ish Springs and Edna Valley's Paragon and Jack Ranch vineyards. Bright, citrusy flavors leap out of the glass of Brecon's flagship albariño; the True Acacia Head is luscious on the palate, and the newly released Last Sandwich is blended with a splash of viognier. Since albariño is a drink-now wine, it's released within a year or two of harvest.
The zesty crisp albariño is native to Spain from the northwest corner of Rias Baixas in the province of Galicia. Exuding aromas of grape fruit and pineapple, the zesty, minerally-driven wine makes for an ideal summer drink. Here along the Central Coast, albariño's taste profile makes it a match made in heaven with Califor nia's coastal bounty. On the trail of Central Coast albariño a few years back, I reached out to Alan Kinne, a veteran Paso winemaker and albariño trailblazer.
Amidst the group of 2020/2021 brought by most participants, there was a 2018 Derby Wine Estate's honeydew-scented Project Espana from its westside vineyard. Rava Wines' non-vintage sparkling wine was a burst of deli ciousness with crisp green apple notes and a creamy finish. The small production of some 154 cases was produced from its Wildhorse vineyards in Monterey County, noted co-owner LaurenUlloaRava.Cellars' owner/winemaker Nancy Ulloa's bright and engaging persona spills into her wine expressions: her 2021, sourced from Paragon vineyards, has banana taffy on the nose and cry-baby sour cherry ice on the palate.
Other refreshing albariños were offered by Niner Wine Estates from its Jesperson Ranch in Edna Valley, Kaleidos' crisp, stainless steel-fer mented; and Castoro Cellars' Oakenshield and Bethel Road wines from its estate's organic vineyards.Therewas a range of albariños with flavors ranging from stone fruit flavors to bursts of citrus from wineries such as Vino Vargas, Bodega De Edgar, Barr Estate, Shale Oak, Donati Family Vineyards, MEA, and Diablo Paso.
lbariño is fast gaining favor with local winemakers. And this interest could largely be credited to Paso winemaker Damian Grindley and his passion for this vibrant and crisp Spanish white wine. His dedication to this variety led Grindley to launch the one-day seminar, Albariño Summit, in 2016 at his Brecon Estate winery in Paso's Adelaide region. In 2017, there was a seminar at Derby Wine Estates followed by a grand tasting at Broken Earth Winery, and in 2018 the Summit was held at CaliPaso winery. After that, the event went dormant, and then came the COVID-19 lockdown. To jump-start interest in the Albariño Summit, both Damian and Amanda Grind ley, along with their Brecon team, hosted the Albariño Industry Night at their winery this past July. Some 25 albariño producers from Paso and SLO Coast gathered together and poured the refreshing wine ideal on this warm summer evening.So,what sparked Grindley's interest in this Spanish white? "It's kind of a wild ride," he exclaimed. Strangely enough, this interest began in Australia and then continued here when he arrived in Paso. "I met someone who was making albariño from Spanish Springs," Grindley said of the noted two-acre albariño vineyard located in Pismo Beach. Brecon is among the three wineries sourcing fruit from this vineyard, the other two being Stephen Ross Cellars and Peloton, both in the SLO Coast AVA. Brecon's first vintage of 2012 nabbed 95 points at the California Mid-State Fair in 2014.
5" SMOOTHFACE 5" OGEE 5"ROUNDHALF 6"ROUNDHALF6" OGEE FASCIA STRAIGHTFACE SEAMLESS GUTTERS • Aluminum & Copper Gutters in over 70 Colors • Discounts to Contractors • Service & Maintenance • 5-Year Work Warranty • Rain Chains • Senior Citizen Discounts 3226 EL CAMINO REAL, ATASCADERO www.FiveStarRainGutters.com  Lic. #876930 Bonded & Insured Workmans Comp, General Liability, Bonds ESTIMATESFREE Thank You!Thank You! For Voting us Best of North County 3 Smiles at the California Mid State Fair. Smile design by Dr. Kaitilin Riley. Notice all veneers are not cookie cutter? Each patient is unique, in appearance and function. images used with patient permission Donations can be made: www.redwingshorsesanctuary.org ‧ info@ redwingshorsesanctuary.org Annual Block FUNDRAISERParty Co-Hosted by CASS Winery with a catered BBQ lunch. Live music by Monte Mills & the Lucky Horseshoe Band Wine pouring by CASS, Calcareous, Demeter and Defiance Wineries, beer from Firestone Walker. Paradise Shaved Ice, 805Photo Booth, Live painting project by LA Street Artist. Self-guided tours of the barn, riding demonstrations, silent auction and live auction to benefit the horses, with exciting items to bid on like a hot air balloon ride for two, trips, jewelry, art and much more. TICKETS ARE ON SALE THROUGH MY805TIX.COM - TICKETS $50 SUNDAY, SEPTEMBER 18TH 2022 11 AM – 3 PM 6875 UNION ROAD ‧ PASO ROBLES (805) 991-7433 1111 Riverside Ave. Ste. 500 Paso www.trlawgroup.netRoblesWe help you pull it all together in a plan that fits your family... however you define it. Estate and Wealth Protection Planning ESTATE AND WEALTH PROTECTION PLANNING What Every College Student Needs Before Heading to Campus: ‧ Power of attorney ‧ Health Care Directive ‧ HIPAA form ‧ The peace of mind that mom or dad can now legally handle things in an emergency pasoroblesmagazine.com September 2022 | 29
6TH CORNHOLESHOWDOWNANNUALTOURNAMENT
&
whalerockmusicfestival.comvisit
5pm-10pm The Friends of the Library present the 11th Annual showcase of Atascadero's community members showing off their dance moves all while supporting the library. For more info and to purchase tickets visit visitatascadero.com
FRI: THE RAVINE WATERPARK, SAT: ATASCADERO SUNKEN GARDENS 11am-5pm, Sat. 8am-5:30pm Join the Sixth Annual Atascadero SHOWDOWN Charity Cornhole Tournament. Sign up for either Friday or Saturday or both days! For more info and to purchase tickets visit visitatascadero.com ROCK MUSIC ART FESTIVAL CASTORO CELLARS, 1315 N. BETHEL RD., This all ages 2-day event is back with live music. For the band line up and to purchase tickets sat SEP 17-18sat SEP 14-17
DANCING WITH OUR STARS PAVILION ON THE LAKE, ATASCADERO
DoorsTEMPLETONopen 12pm
CALIFORNIA DAY Day state now has an official 'California Surfing Day' for people 'stop, drop and
WHALE
to
SURFING
The
CALIFORNIA COAST All
Fri.
surf'. How will you celebrate? PASO ROBLES LIBRARY BLACK VELVETEEN CAT LIBRARY CONFERENCE ROOM Register on Sept. 22 and pick up materials Sept. 29 for a fun intermediate sewing project of a Black Cat to share on Oct 7. For more info and to register contact by phone: 805.237.3870 or email: kchristiansen@prcity.com THREE SPECKLED HENS ANTIQUE AND OLD STUFF SHOW PASO ROBLES EVENT CENTER FRI Feathered Frenzy: 4pm-7pm, SAT Early Birds: 8am-10am SAT General Admin: 10am -4pm, SUN: 9am - 3pm A biannual event that specializes in selling one-of-a-kind antique and vintage items. For more info and to purchase tickets visit threespeckledhens.com sat SEP 18 sat SEP 20 sat SEP 22 sat SEP 23-25 SEP SUBMIT UPCOMING EVENTS TO: office@13starsmedia.com *All events are subject to change. Please call ahead or check online for more details. 30 | September 2022 Paso Robles Press Magazine
Wednesdays SaturdaysTuesdays Saturdays Atascadero 6505 EL CAMINO REAL, ATASCADERO, CA 93422 3pm - 6pm Templeton CROCKER ST & 6TH ST, TEMPLETON, CA 93465 9am - 12:30pm Paso Robles 11TH & SPRING, PASO ROBLES, CA 9:30am93446-12pm Paso CountyRobles:Farm&CraftMarket 11TH & SPRING, PASO ROBLES 9am - 1pm sat SEP 9fri SEP 4 MOVIE IN THE GARDENS SUNKEN GARDENS 8-10pm Movies are FREE to the public and will begin at approximately 8:15pm. Movie Line Up Includes: September 3: Eternals AN EVENING IN SANTA MARGARITA DOWNTOWN SANTA MARGARITA 5pm - 8pm The Friends of the Santa Margarita Library invite you to stroll the main street, visit shops and businesses, and enjoy wine, snacks and music. PAJAMA MOVIE NIGHT PARK CINEMAS 7pm Paso Robles Main St. presents Hello, Dolly! Tickets are $10 and include popcorn & soda. To purchase tickets call 805-238-4103 Month of September SUMMER CONCERT SERIES ATASCADERO LAKE PARK 6:30-8:30pm Band Line Up Includes: September 3: Stellar September 10: Truth About Seafood fri SEP 17wed SEP 16-17 TASTE OF DOWNTOWN DOWNTOWN, PASO ROBLES 11am-4pm Samples from over 25 Downtown Restaurants and Wine-Tasting Rooms. Tickets are only $25.00. For more info, call the Paso Robles Main Street office at 805-238-4103
REDWINGS PARTYSANCTUARYHORSEBLOCK 6875 UNION RD. 11am-3pm Celebrate the 31st anniversary and tour the property. Enjoy food, beer and wine along with live music. There will be a live auction, photo booth, and lots of fun games for the family. For more info and to purchase tickets www.redwingshorsesanctuary.orgvisit
Family Nurse Practitioner specializing in women's health In the office of Steven J. Herron, M.D., OB/GYN 1111 Las Tablas Road, Suite N Templeton, CA 93465 805 434-1825 Nina has thirteen years of nursing experience, including ten years in intensive care. She holds a Master's degree in nursing science and is now focusing on women's health. If you need an annual wellwoman exam or have other gynecological needs, Nina will provide compassionate care. Nina Lu, ARPN NP-C NOW ACCEPTING NEW PATIENTS pasoroblesmagazine.com September 2022 | 31
Covenant Presbyterian Church  1450 Golden Hill Rd. Service: Sunday, 10:30 a.m. Pastor Dan covenantpaso.com(805)238-6927Katches
CRESTON Creston Community Church 5170 O'Donovan Road Service: 9:00 a.m. Pastor JD Megason LOCKWOOD True Life Christian Fellowship Lockwood/Jolon Road, across from the school in Lockwood Service: 9:30 a.m. Pastor Erick Reinstedt (805) 472-9325
PDIRECTORY OF LOCAL ADELAIDE INN 1215 Ysabel Ave (Just off 24th near Hwy 101 and 46 East intersection) Paso Robles, 805-238-2770 PASO ROBLES MAGAZINE P.O. Box 427 Paso Robles, CA 93447 Phone: 805-237-6060 office@13starsmedia.comor32 | August 2022
First Baptist Church 1645 Park St. Pastor Michael R. Garman Services: 8:30 a.m. & 11 a.m. Discipleship 10 a.m. (805) 238-4419 First Mennonite Church 2343 Park St. Service: 11 a.m. Pastor Romero (805) 238-2445
Paso Robles Church of the Nazarene 530 12th St. Service: 10:30 a.m. Pastor Charles Reece (805) www.pasonaz.com238-4300
NACIMIENTO Heritage Village Church At The Don Everingham Center Heritage Ranch Service: 10 a.m. Pastor Brad Brown (805) 712-7265 Hilltop Christian Fellowship 2085 Gateway Drive Heritage Ranch Service: 10:30 a.m. Pastor Perry Morris & Jerry Gruber (805) 239-1716 Oak Shores Christian Fellowship 2727 Turkey Cove Rd., at the Oak Shores Community Clubhouse Service: 8:30 a.m. Pastor Jerry Gruber (760) 304-2435
Pastor Christopher Cole (805) 238-4614 Second Baptist Church 1937 Riverside Ave. Service: 11 a.m. Pastor: Gary Jordon (805) 238-2011 St. James Episcopal Church 1335 Oak St. Services: 8 a.m. (Rite I), 10 a.m. (Rite II) Reverend Barbara Miller (805) 238-0819
Houses of worshi
ATASCADERO "ABC" Atascadero Bible Church 6225 Atascadero Mall Sunday(805)Atascadero466-20518am,9am, 10:45 Thursday 7pm, Celebrate Recovery Pastor Jeff Urke Awakening Ways Spiritual Community 9315 Pismo Ave. 10:00 a.m. at the Pavilion Rev. Elizabeth Rowley Hogue (805)awakeningways.org460-0762
Paso Robles Bible Church 2206 Golden Hill Rd. Service: Sunday 9:30 a.m. Pastor Mark Wheeler/Pastor Dave (805)Rusco226-9670
TEMPLETON Bethel Lutheran Church 295 Old County Rd. Service: 9:30 a.m. Pastor Amy Beveridge (805) 434-1329 Celebration Worship Center Pentecostal Church of God 988 Vineyard Drive Pastor Roy Spinks Services: 10:30 a.m. & 6 p.m. (805) 610-9819 Central Coast Center for Spiritual Living 689 Crocker St. Service: 10 a.m. Rev. Elizabeth Rowley (805) 242-3180 Family Praise & Worship Located at Vineyard Elementary School 2121 Vineyard Dr, Templeton Service: 10 a.m. Pastor Vern H Haynes Jr. (805) 975-8594 Templeton Presbyterian Church 610 S. Main St. Service: 10 a.m. Reverend Roger Patton (805) 434-1921 Higher Dimension Church 601 Main St. 1st Sunday: 1:30 p.m. 2nd - 5th Sundays 12:30 p.m. Pastor Charlie Reed, Jr. (805) 440-0996 Life Community Church 8:30 & 10:30 Sundays 3770 Ruth Way, Paso Robles, CA 93446 (805) Pastorhello@lccpaso.org434-5040BrandonHall Solid Rock Christian Fellowship 925 Bennett Way Service: 10 a.m. Pastor Jeff Saylor (805) 434-2616 Seventh-Day Adventist Church Templeton Hills 930 Templeton Hills Rd. Services: Saturday 9:30 & 10:30 a.m. Pastor Zac Page (805) 434-1710 Vineyard Church of Christ 601 So. Main St. Service: 10 a.m. Evangelist: Steve Orduno (805) 610-4272 Vintage Community Church 692 Peterson Ranch Road Services: 9 & 11 a.m. Coaches: Aaron Porter, Dayn Mansfield (805) 296-1120 SAN MIGUEL Iglesia Fuente De Agua Viva 301 13th Services:St.10 a.m. & 7 p.m. Pastor Mike Duran (805) 467-5500 Mission San Miguel Parish 775 Mission Street Daily Mass: Monday – Friday, 8:00 am Saturday – 4:00 pm (English) Sunday – 7:00 am (English) 10:00 am (Bilingual) 12:00 pm (English) 5:00 pm (Spanish) Father Lucas Pantoja (805) 467-2131 SHANDON Shandon Assembly of God 420 Los Altos Ave. Spanish Service: Sun. 5 p.m., Thurs. 7 p.m. Pastor Jim Mei (805)226-9737
The Light of the World Church 2055 Riverside Ave. Services: Everyday, 6 p.m. Sundays 10 a.m. & 5 p.m. Pastor Bonifacio Robles (612) 990-4701 Trinity Lutheran Church 940 Creston Rd. Worship Service: 9:30 a.m. (805) 238-3702 Victory Baptist Church 3850 Ramada Dr. Ste D4 Sundays - 10 & 11 a.m. Wednesday - 6:30 p.m. Pastor Bruce Fore (805) vbcpaso.org221-5251 Victory Outreach Paso Robles 3201 Spring Street, Paso Robles Ca Services: Sunday,10:30 a.m. Thursday, 6:30 p.m. Pastor Pete Torres (805) 536-0035
The following listing of area houses of worship is provided by the partnership between Adelaide Inn and PASO Magazine. We hope to include all houses of worship in the Paso Robles, Templeton, San Miguel, Shandon, and Bradley areas. Your congregation is welcomed to send us updates and information to make our list complete and accurate. If you have information, please send an email to office@13starsmedia.com or call (805) 237-6060. Please include your name, address, phone, service times, and name of spiritual leader of your congregation. Thank you, and stay blessed.
ChristianPreschool:Life Early Learning Ctr. Pastor Guy Drummond (805) 238-3366 Christian Science Services 17th & Chestnut Streets Service: 10 a.m. Sunday & 2nd and 4th Wednesdays 7 p.m. (805) 238-3833 Church of Christ 3545 Spring St. (Corner 36th & Spring) Service: Sunday, 11 a.m. Evangelist Bob Champion (805) 286-5875 Sam Hogan (310) 602-9516 Delbert Arthurs (805) 238-4412 Church of Jesus Christ of Latter-day Saints 1020 Creston Rd. Service: 10 Missionaries:(805)-406-8910a.m.(805) 366-2363
Congregation Ohr Tzafon "The Northern Light" 2605 Traffic Way Atascadero, CA 93422 Friday Night Service 7:30 PM (805) 466-0329
PASO ROBLES
St. Rose of Lima Catholic Church 820 Creston Rd. Daily Mass- 12:00 p.m. Saturday 8 a.m. Tues. 7 p.m. Spanish Saturday 5 p.m. and 7 p.m. Spanish Vigil Mass Sunday 8 a.m. & 10 a.m.; Spanish Mass at 12:30PM Father Rudolfo Contreras (805) 238-2218
The Revival Center 3850 Ramada Dr., Ste. A-3 Service: 10 a.m. Pastor Gabe Abdelaziz (805) 434-5170
Paso Robles Community Church 2706 Spring St. Service: 9:00 a.m. Pastor Shawn Penn (805) www.pasochurch.com239-4771
Cornerstone Community Church 9685 Morro Road 8:45 & 10:45 AM Pastor John Marc Wiemann (805) cornerstoneca.org461-3899
Belong Central Coast 905 Vine St. meets @ NCCF Service: Sunday 3 p.m. Senior Leaders: Pep & Angie Robey (661) 205-7853 Family Worship Center 616 Creston Rd. Service: 10 a.m. Pastor Patrick Sheean (805) 239-4809
Hope Lutheran Church 8005 San Gabriel Road, Atascadero 9am Sunday (in-person and livestream on Pastor:YouTube)Aaron Smith (805) ourhopelutheran.net461-0340
Apostolic Assembly of the Faith of Christ Jesus 2343 Park St Bilingual Services: Services: Thursday 7 p.m. Sunday 2 p.m. Pastor Miguel Alvarado (805) 610-2930 Bridge Christian Church Centennial Park Banquet Room 600 Nickerson Dr. Service: 9:30 a.m. Pastor Tim Mensing (805) 975-7178 Calvary Chapel Paso Robles 1615 Commerce Way Service: Sunday at 9 a.m., Wednesday at 7 p.m. Pastor Aaron Newman (805) 239-4295 Christian Life Center 1744 Oak St. Service Time: 9:30 a.m. Home Groups during the week
Plymouth Congregational Church, UCC Thirteenth & Oak Street Service: 10 a.m. Rev. Wendy Holland (805) 238-3321 Poder de Dios Centro Familiar 500 Linne Road, Suite D Services: Sun. 4:30p.m., Wed. 7p.m. Pastors: Frank and Isabel Diaz (805) 264-9322 / (805) 621-4199 Redeemer Baptist Church Kermit King Elementary School 700 Schoolhouse Circle Service: 10:30 a.m.
First United Methodist 915 Creston Rd. Service: 11 a.m. Pastor Josh Zulueta (805) 238-2006 Grace Baptist Church 535 Creston Rd. Service: 10 a.m. Pastor Gary Barker (805) 238-3549 Highlands Church Corner S. River and Niblick | 215 Oak Hill Services: 10 am on the upper lawn Pastor James Baird (805) 226-5800 Live Oak 1521 Oak St. Service: 10 a.m. Pastor John Kaiser (805) 238-0575 New Day 1228 11th St (east off Paso Robles St) Services: Sunday 10 a.m., Wednesday 7 p.m. Pastor Brad Alford (805) 239-9998 New Life Tabernacle 3850 So. Ramada Dr. Ste. D Service: 10 a.m. Pastor Efrain Cordero North County Christian Fellowship 421 9th Service:St.10 a.m. Pastor Steve Calagna (805) 239-3325
Check out our extensive menu of facial and body treatments thespacentralcoast.comatBOOKTODAY!Call805-591-7157TheSpaCentralCoast61712thStreetPasoRoblesCA93446TheOnly Bar Certified Thai Therapist in Paso Robles Deep Tissue Muscle Tension relief pasoroblesmagazine.com September 2022 | 33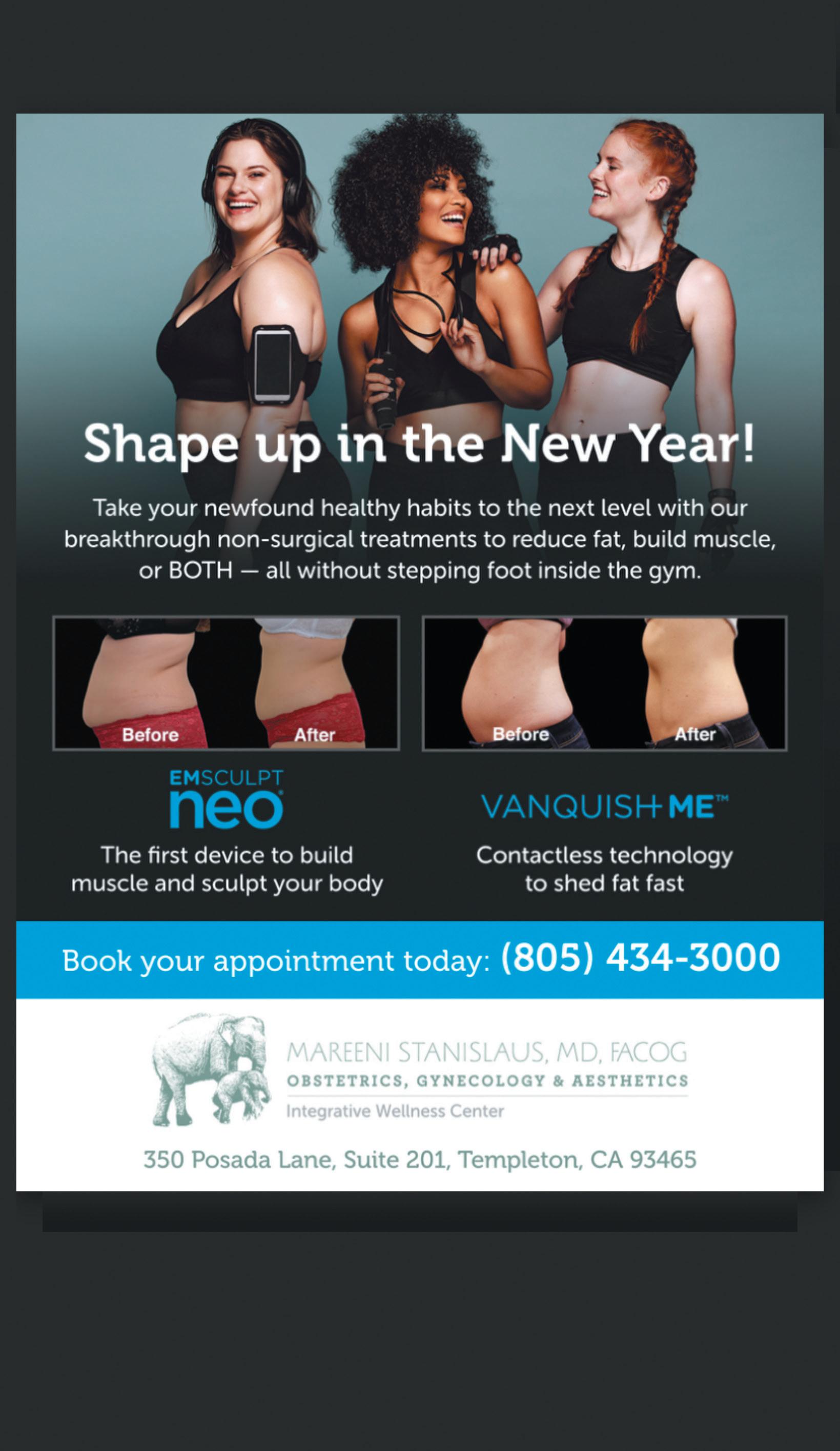 This issue of Paso Magazine brought T wenty-one years ago, many of us started the day like all others, coffee, shower, with the morning news playing in the background. Most of us did not truly understand what war or a terrorist attack was other than it did not happen on our American soil. September 11, 2001, changed that, and it is just as important today as it was then for all of us to remember the lives lost on that day and the many yearsThatfollowing.fatefulmorning as we watched the terror and horror of the aftermath of the first plane crashing into the North Tower of the World Trade Center, a second plane appeared and turned sharply into the South Tower. Most of the world, at that point, was glued to our televisions, trying to comprehend what was happening. At that moment, it would seem that the world hadTwenty-onestopped. years ago, we did not have social media or cell phones that shared videos or even took quality photos. We relied solely on news sources to tell us what was happening around theReportsworld. came in that a third plane hit the Pentagon just outside Washington, D.C. The news station switched between news anchors trying to explain what we were watching and experiencing. No more than 22 minutes later, the South Tower collapsed, 56 minutes after the impact of Flight 175. A fourth plane was then reported to have crashed in a field in Shanksville, Pennsylvania. At this point, the news reporters' words, "we are under attack; this was no accident; we are under a terrorist attack," would be a forever changing moment in our history. We all watched in horror as people trapped in the North Tower began to jump from the iconic towers that were a staple of the New York City skyline.Asanation, we all held our breath and watched, frozen, helpless with tears running down our faces. The frantic news coverage continued, people running for safety through the streets, not know ing what they were running from, while police, firefighters, and first responders continued to run toward the site, instructing people to get as far away as Twenty-ninepossible.minutes later, the North Tower of the World Trade Center fell, 1 hour and 42 minutes after the initial impact of Flight 11. The Marriott Hotel at the base of the towers was also destroyed.Cries,screams, and an unforgettable sadness filled the air and our hearts as we continued to watch in disbelief.
DIRECTORY
Robles
A Heavenly Home 15 AM Sun Solar 27 American Riviera Bank 9 Athlon Fitness & Performance 21 Blake's True Value 23 Brad's Overhead Doors 25 Bridge Sportsman's Center 21 CalSun Electric & Solar 31 Central Coast Casualty Restoration 21 Chandra Corley Massage Therapy 28 City of Paso Robles Rec & Library 7 Coast Electronics 11 Community West Bank 2 Connect Home Loans 27 Cova Lending 23 Deep Steam Carpet and Upholstery Cleaners 21 Dr. Maureeni Stanislaus 33 Dr. Steve Herron OBGYN 31 Farron Elizabeth 25 Five Star Rain Gutters 29 General Store Paso Robles 13 Hamon Overhead Door 33 Harvest Senior Living, LLC 31 Hearing Aid Specialists Of The Central Coast 35 Heidi's Cafe 27 Hilltop Christian Fellowship 13 JUICEBOSS 26 Julie Seden-Hansen LMFT LPCC 24 Kaitilin Riley, DDS 29 Lansford Dental 3 Las Tablas Animal Hospital 4 Music in Schools Advocate 5 Nick's Painting 23 North County Pilates 10 O'Conner Pest Control 28 Odyssey World Cafe 10 Optometric Care Associates 15 Orchard & Vineyard Supply 35 Paso Robles District Cemetery 25 Paso Robles Handyman 25 Paso Robles Safe and Lock 31 Paso Robles Waste & Recycle 9 Red Scooter Deli 19 Redwings Horse Sanctuary 29 rlender Inc. 4 Robert Hall Winery 2 SLG Senior Care 13 Solarponics 33 Steve Martin for Paso Robles Mayor 19 Teresa Rhyne Law Group 29 The Natural Alternative 11 The Oaks at Paso Robles/ Westmont Living The27 Revival Center 23 The Spa Central Coast 33 Three Speckled Hens 24 Writing Support Group 26 Wyatt Wicks Finish Carpentry, Inc. 19
TO OUR ADVERTISERS
By Hayley Mattson
34 | September 2022 Paso Robles Press Magazine Last Word • Remembering Those We Lost
Twenty-two minutes later, five Pentagon stories fell due to fire that broke out after Flight 77 crashed into it 1 hour and 13 minutes prior. At that point, all you could see on the television was lingering grayish soot that covered everyone and papers flying in the air. Most people stayed glued to the screens, trying to get ahold of loved ones that were either on flights or lived in the area to see if they were okay. Phone lines were busy, and you could not getSeptemberthrough.
11 ended with the 7 World Trade Center building adjacent to the towers collapsing as a result of the aftermath of the towers falling. Almost 3,000 people died that day; our family, friends, colleagues, and our everyday heroes were amongTwenty-onethem. years later, most still remember it as if it was yesterday; however, as with many other events in our history as the years move on, the younger generations do not feel the profound impact of that tragic day and what transpired after. May we remember all the lives we lost that day and all who were lost fighting for our freedoms in the events that followed from 2001 to 2021. In addition, the 13 military souls that were killed last year during the US military evacuation of Afghanistan that ended the longest war in Amer icanMayHistory.wenever forget.
to you by Remembering Those We Lost September 11, 2001
pasoroblesmagazine.com September 2022 | 35