The Coldwell Banker Global Luxury® Program
When the prestige of the Coldwell Banker ® name aligns with the expertise of today's leading luxury real estate marketing masters and the reach of an international network in 41 countries and territories, the extraordinary is Thispossible.istheColdwell Banker Global Luxury ® program at its essence. BRAND MARKETMARKETINGAGLOBALPOWERCONNECTIONSLUXURYLEADERMASTERS-President,Marketing-BusinessManager-LuxuryAmbassadors-ContinuousImprovementManager-In-HouseGraphicDesigners-DigitalMarketing&TechnologiesManager-DigitalMarketingSpecialists-PrintSpecialistEVALUATION
BRAND POWER A name that commands instant respect and trust the world over
2010 A new era of luxury real estate begins with the Coldwell Banker Global Luxury ® program.
The Homes & Estates publication wins Gold at the 2018 Astra Awards from New Jersey Communications, Advertising and Marketing Association (NJCAMA).
2018
Coldwell Banker Global Luxury launches elegant new logo and design style. The "Craftsmanship" campaign showcases the exclusive Global Luxury certification process as well as the expertise of the program's esteemed Luxury Property Specialists.
2020
1906 For the first time, prized estates are marketed through motion-picture technology.
2017
In 2020, we unveiled an exciting change to the Coldwell Banker Global Luxury® program—with the much-anticipated debut of a new look. The redesigned and reimagined Coldwell Banker Global Luxury logo elegantly reflects the exceptional nature of the program's Luxury Property Specialists and that of their distinguished clientele. Two visionaries establish Coldwell Banker on the foundation of ethical business practices in the real estate industry, a first for its time.
2021
1933 Coldwell Banker Real Estate becomes the first national real estate company to launch a YouTube channel.
BRAND POWER A CENTURY OF "FIRSTS"
The Coldwell Banker ® brand has always lived on the cutting edge of luxury, cemented by more than a century of innovation. This pioneering spirit can be traced from San Francisco's Financial District in 1906, to Manhattan's prestigious Madison Avenue in 1933 as luxury real estate marketing was revolutionized by capturing fine estate homes on film, to our worldwide presence today as a trailblazer in video, mobile, social media, and smart home technology.
GLOBAL CONNECTIONS Crossing oceans, continents, and language barriers
GLOBAL CONNECTIONS POWER IN NUMBERS The Coldwell Banker ® brand is a true global force, with the power to showcase exceptional properties and reach affluent buyers around the world. Through a master franchise network located in 41 countries, we offer unmatched services in their local languages. BritishBermudaBahamasArubaArgentinaAndorraVirgin Islands CaymanCanadaCambodiaIslands CostaChile DominicanDominicaCyprusCurafaoRica Republic FranceEnglandEgypt MexicoMaltaLuxembourgJamaicaItalyIrelandIndonesiaIndiaGrenada TurksTurkeyThailandSt.SpainSintSingaporePortugalNetherlandsMaartenKitts&Nevis&Caicos United Arab Emirates United (St.U.S.UruguayStatesVirginIslandsCroix&St.Thomas) 100,000+ AGENTS 2,900 OFFICES 41 COUNTRIES & TERRITORIES COLDWELL BANKER ® WORLDWIDE SCHMIDT FAMILY OF COMPANIES 1,900+ AGENTS #1 FRANCHISE NATIONALLY Based on Number of Offices 90+ OFFICES Michigan | Ohio | Florida | U.S. Virgin Islands
A LEADER IN LUXURY Exceeding expectations and creating exceptional experiences
A LEADER IN LUXURY SUCCESS BY THE NUMBERS The Property Specialists aligned with the Coldwell Banker Global Luxury® program are masters at their profession, ranking among the best in the world by exceeding expectations and creating exceptional experiences for their discerning clients every day. In 2021, Coldwell Banker® affiliated agents achieved tremendous results: *Data based on closed and recorded buyer and/or seller transaction sides of homes sold for $1 million or more as reported by affiliates of the U.S. Coldwell Banker franchise system for the calendar year of 2021. USD$. $267 MILLION In $1 MILLION+ Sales Each Day* (59% year-over-year growth) $1.9 MILLION Average Sales Price of $1 TransactionMILLION+Sides* 50,353 SIDES $1 TransactionMILLION+Sides* $5.521 BILLION 2021 Sales Volume #3 FRANCHISE NATIONALLY Based on Sales Volume 19,858 SIDES 2021 Closed Transactions COLDWELL BANKER ® WORLDWIDE SCHMIDT FAMILY OF COMPANIES Schmidt Family of Companies is the parent to its Coldwell Banker franchise. We are a fifth generation, full-service brokerage firm founded in 1927 specializing in residential, luxury, and commercial real estate, property management, mortgage, and title services.
MARKETING MASTERS Setting a new standard by which many of the world's finest estates are bought and sold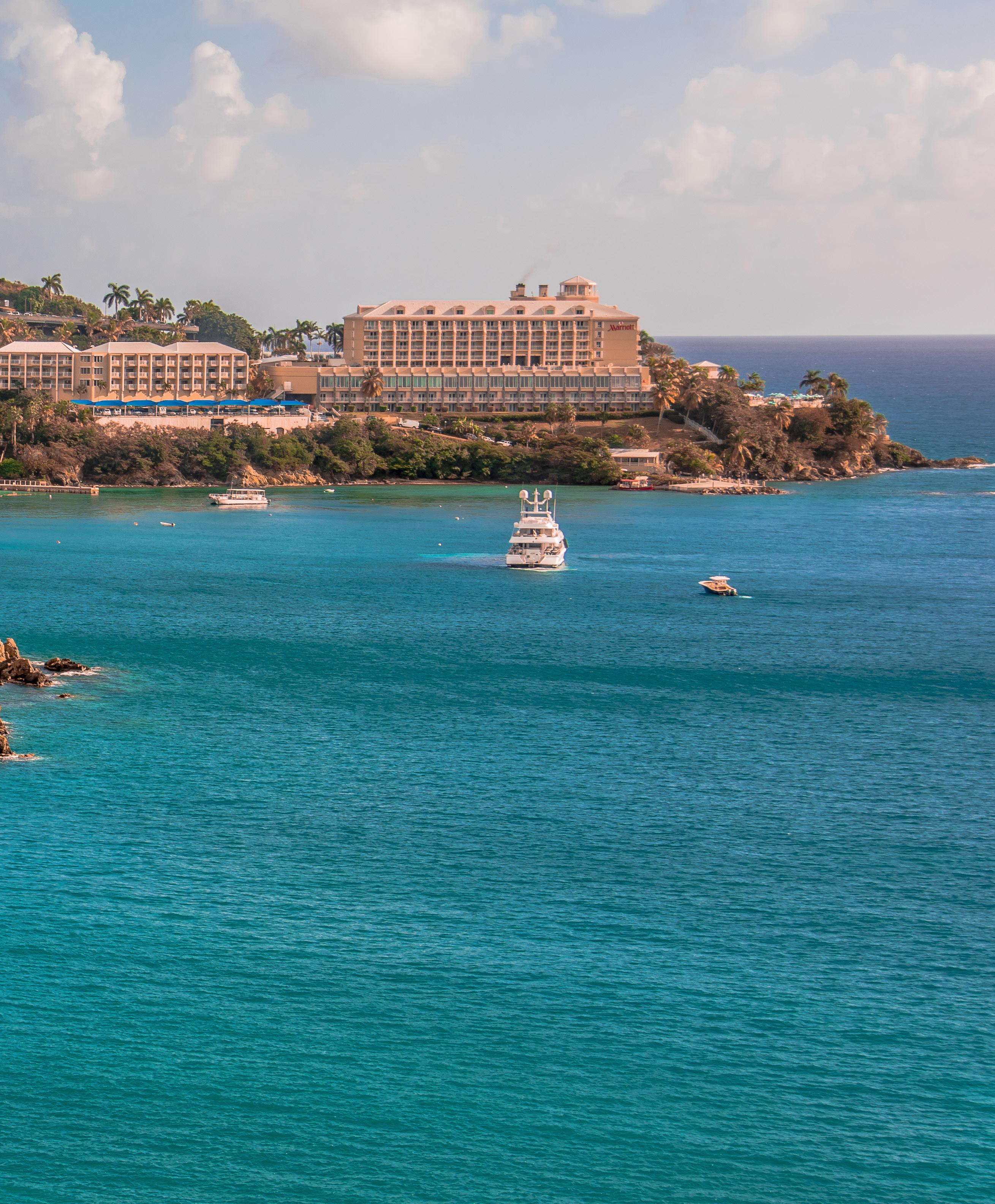 MARKETING MASTERS
PROFESSIONAL PHOTOGRAPHY
We believe in using professional-quality photography and videography that portray the architectural integrity and character of a property. We have cultivated relationships with local photographers and videographers who are skilled in the art of capturing the beauty of your home and presenting it in the best possible light to affluent buyers.
MARKETING MASTERS 360˚ MARKETING APPROACH The Coldwell Banker Global Luxury ® program offers an impressive global stage from which to showcase your home. Coldwell Banker Global Luxury property specialists are truly borderless and come armed with a complete suite of tools designed to share the beauty of your home with an affluent audience at all times, no matter where they happen to be in the world.
MARKETING MASTERS EXPANSIVE ONLINE SYNDICATION *JamesEdition, Barron's, Mansion Global, and Penta display properties priced at $1M+. ListHub Global displays properties priced at $2M+. coldwellbankerluxury.com Coldwell Banker ® automatically syndicates listings to hundreds of the real estate industry's most visited websites. ypeface Logo Logo Clear Spac Finding a discerning buyer for a one-of-a-kind property takes ingenuity—and an expert command of today's online arena. The Coldwell Banker Global Luxury ® program has mastered the art of digital marketing, ensuring your property is seen by the widest possible audience of qualified buyers. Luxury properties that are marketed through the program will enjoy immediate syndication through a comprehensive network of prominent real estate websites, including WSJ.com, JamesEdition.com, RobbReport.com, UniqueHomes.com, and international websites through ListHub Global*.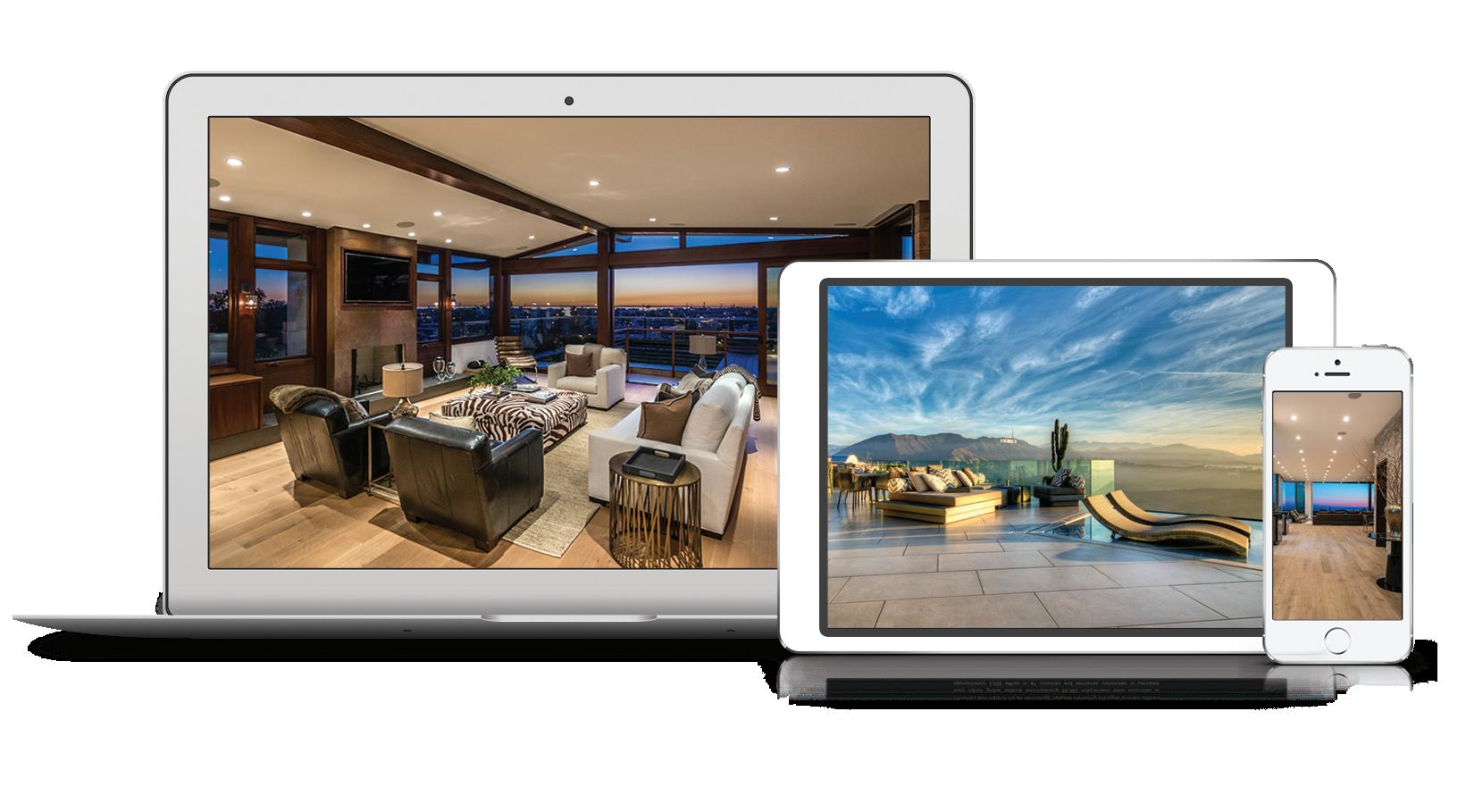 MARKETING MASTERS ELITE INTERNATIONAL SYNDICATION The Coldwell Banker Global Luxury ® program has partnered with some of the world's most exclusive and high-performance real estate syndication websites to maximize the global exposure of your luxury home. *Number provided is an approximation due to frequent changes to the syndication. 92+ PORTALS 57+ COUNTRIES 116.18 POTENTIALMILLIONBUYERS* 16 TRANSLATIONSLANGUAGE THE LARGEST INTERNATIONAL REAL ESTATE ADVERTISING NETWORK ListHub Global automatically publishes $2 million+ property listings to leading real estate sites around the world, such as China's Anjuke, the United Kingdom's Properstar UK, and India's 99acres.
The Coldwell Banker Global Luxury ® website connects an affluent audience to some of the world's finest homes. From golf course properties to wine country estates, the website's cutting-edge lifestyle search allows potential buyers to select properties according to their passions. Multiple language translations and currency conversion tools also allow international buyers to tailor their user experience. A built-in referral network for Luxury Property Specialists' exclusive use links us to other high-end real estate professionals locally and around the world.
MARKETING MASTERS
COLDWELLBANKERLUXURY.COM
MARKETING MASTERS Coldwell Banker Mobile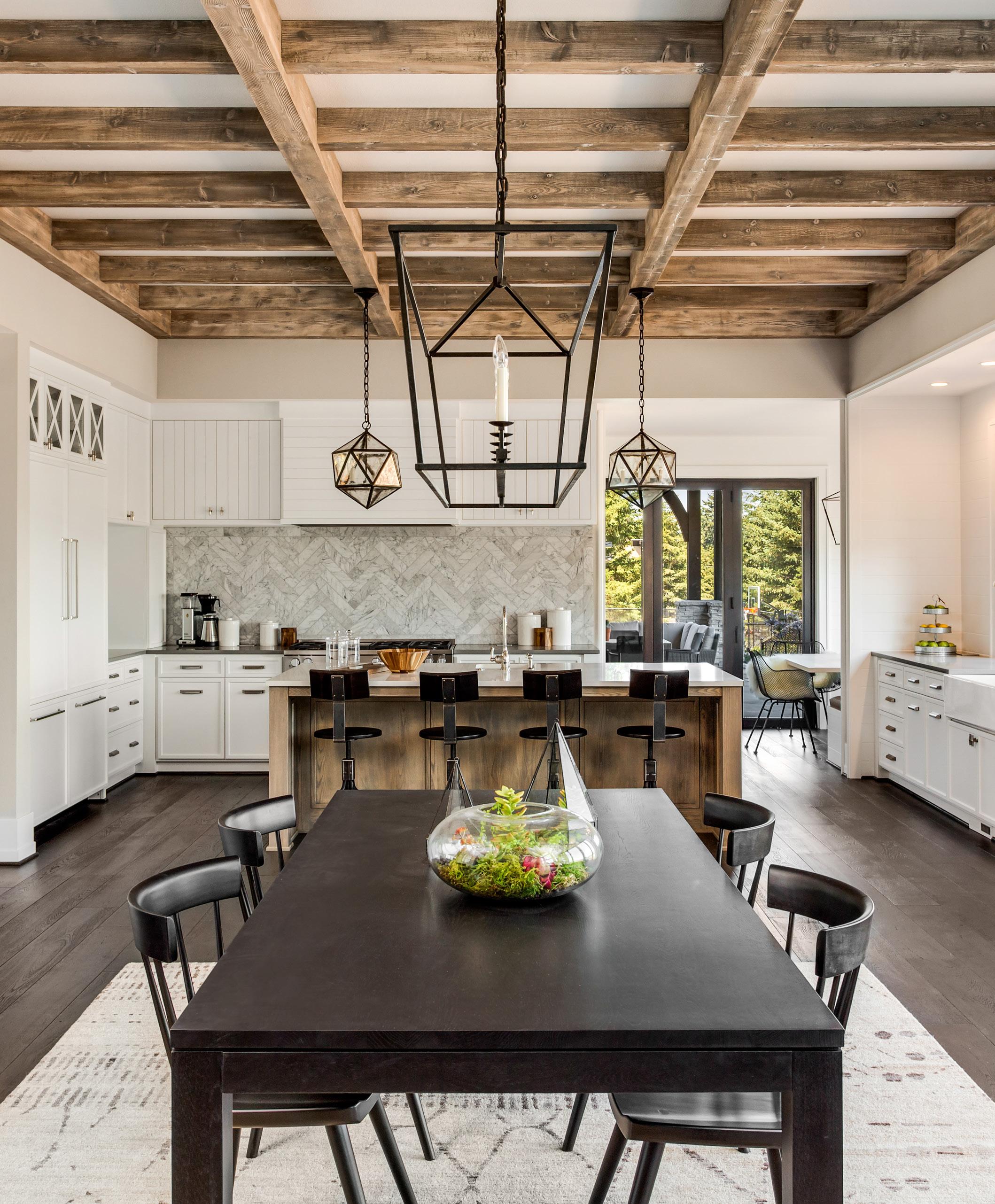 MARKETING MASTERS COLDWELL BANKER GLOBAL LUXURY® BLOG The Coldwell Banker Global Luxury ® blog offers an international look into luxury and style through the eyes of some of today's leading voices, visionaries, and style-setters. 1. Google Analytics, Jan.-Dec. 2021. 2. Zeta Global 2021. Approximation due to frequent fluctuation. 265 THOUSAND+ PAGE VIEWS IN 2021 1 100 THOUSAND+ SUBSCRIBERSAFFLUENTTOGLOBAL LUXURY CURATED NEWSLETTER 1
MARKETING MASTERS SOCIAL MEDIA The social media landscape is yet another global stage where the beauty of your home may be put on display. Powered by a dedicated and expert social content team, the networks under Coldwell Banker Global Luxury® banner are among the most widely used sites today, delivering a unique perspective on the fine living and the fine homes all over the world. 1. Sprout Social. 2 YouTube Analytics. 142 Lifetime video views 2 MILLION+ 284 MILLION+ Impressions 1 17.6 MILLION+ Engagements 1 8.5 MILLION+ Link clicks from social to a Coldwell Banker ® website 1
HOMES AND LIFESTYLES COLDWELL BANKER GLOBAL THE FLAGSHIP PUBLICATION OF HOMES AND LIFESTYLES COLDWELL BANKER GLOBAL THE FLAGSHIP PUBLICATION OF HOMES AND LIFESTYLES COLDWELL BANKER GLOBAL HOMES AND LIFESTYLES COLDWELL BANKER GLOBAL FLAGSHIP PUBLICATION
PRINT DIGITALEMAIL Total Annual Reach & Distribution of our Luxury Magazine MARKETING MASTERS GLOBAL LUXURY ColdwellBankerLuxuryMagazine.comMAGAZINE 50,000 TOTAL PRINTED 40,000 Direct Mailed: • Home value OVER $500,000 throughout the state of Michigan, greater Cleveland, Ohio area, targeted markets on both coasts of Florida, Chicago area, and northern Indiana. • Distributed at Coldwell Banker Schmidt offices in Michigan, Ohio, Florida, and U.S. Virgin Islands. • Emailed monthly to proprietary high net-worth email database of over 12,000 addresses. • Updated monthly to act as the current version of the magazine. • Distributed across all brokerage social media sites and websites. • Robust social media advertising campaign (Facebook & Instagram) to boost magazine monthly with a targeted focus of over 150,000 people in the greater Chicago area, MA, NY, IN, MI, OH, FL, TX, CA, the Carolinas, and Canada. More than 40,000 clickthroughs to the magazine from the social media campaign. • Over 1,900 Realtors and Brokers: may distribute in email signatures, private client email distributions, social media sites, and websites. • Digital magazine ColdwellBankerLuxuryMagazine.com.website
MARKETING MASTERS STRATEGIC MEDIA PARTNERS From The New York Times to Condé Nast Traveler , the Coldwell Banker Global Luxury ® program encompasses a distinguished portfolio of media affiliations to ensure your property's exposure to affluent readers the world over. FINANCIAL & NEWS THETHEFINANCIALBLOOMBERGTIMESDAILYTELEGRAPHTHENEWYORKTIMESWALLSTREETJOURNALMANSIONGLOBAL LUXURY LIFESTYLE LUXURYELITEDREAMERLIFESTYLEDWELLTRAVELERJAMESEDITIONOCEANHOMEROBBREPORT BOATING BOAT YACHTSCRUISINGINTERNATIONALWORLDSAILINGWORLD&YACHTING CONDE NAST LUXURY GROUP ARCHITECTURAL DIGEST BON APPETIT CONDE NAST TRAVELER GOLFGQDIGEST THE NEW VANITYYORKERFAIRVOGUEWIRED EQUESTRIAN THE CHRONICLE OF THE HORSE EQUESTRIAN LIVING HORSE & RIDER THE PLAID HORSE PRACTICAL HORSEMAN CITY LIFESTYLE & SPECIFIC INTEREST MODERN LUXURY THE REAL DEAL UNIQUE HOMES FARM & RANCH LAND.COM THE LAND REPORT INTERNATIONAL CONDE NAST UK REAL ESTATE HONG KONG SIMPLYPROPGOLUXURYJUWAITATLERABUDHABI
MARKETING MASTERS BROKER-TO-BROKER NETWORKING OPENBROKERHOUSE To ensure that your property is front and center in the local real estate community, top-performing brokers will be invited to a private reception at your home. PREVIEWBROKER Your property may be registered as part of a weekly preview inviting the area's top brokers to tour your property for an agreed-upon period of time. LOOKEXCLUSIVE With this powerful online marketing platform, I can showcase your extraordinary property to brokers within our company in minutes for greater exposure, before it even hits the MLS. OFDISTRIBUTIONMATERIALS Property marketing materials, including but not limited to postcards, flyers, and brochures, will be distributed through the Coldwell Banker Global Luxury ® network to keep the broker community informed.
MARKET EVALUATION A strategy based on unparalleled expertise and an intimate knowledge of current industry trends
MARKET EVALUATION STRATEGIC PRICING ANALYSIS A strategic pricing analysis, or SPA, is a report that pulls data from the multiple listing service (MLS) based on buyer and seller activity in your area. Information in your SPA includes: HIGH-END PROPERTIES IN YOUR AREA THAT RECENTLY SOLD HIGH-END PROPERTIES IN YOUR AREA THAT FAILED TO SELL PENDING SALES IN YOUR AREA HIGH-END ACTIVE LISTINGS IN YOUR AREA We will use this information to develop a pricing and positioning strategy that creates a perception of value, makes your property competitive, and generates excitement among buyers.
MARKET EVALUATION MARKET EVALUATION The best price obtainable for your home will ultimately be determined by the dynamics of the market, including factors such as: 1. LOCATION 2. BUYER DEMAND 3. FINANCING If the asking price of a property increases beyond fair market value, the pool of potential buyers decreases the number of showings and the percentage of qualified buyers viewing your home. PERCENTAGE OF THE MARKET THE PROPERTY APPEALS TO 15% MarketOverValue 10% MarketOverValue Fair Market Value 10% MarketUnderValue 80%60%40%20%
MARKET EVALUATION STEP BY STEP Backed by an exclusive and comprehensive suite of luxury marketing support and resources, we have the expertise to guide you through every step of the home selling process. STEP 1 – PRICING • Prepare a strategic pricing analysis (SPA) • Review market conditions • Review other homes on the market • Discuss your home-sale goals • Determine the optimal listing price STEP 2 – PREPARING • Remove clutter and organize • Clean and make repairs • Stage your home for sale • Consider a home protection plan • Complete listing documents and disclosures STEP 3 – MARKETING • Install distinctive Coldwell Banker Global Luxury ® yard sign • Promote your home on the MLS • Syndicate your home's listing to real estate websites nationally and internationally • Implement your customized property marketing plan • Respond to online buyer inquiries • Arrange showings • Communicate feedback • Provide market updates STEP 4 – CLOSING • Evaluate offers and negotiate best price and terms • Facilitate inspections • Coordinate closing date, time, location and contacts • Monitor buyer financing and home appraisal • Follow up on details • Review closing statement • Close the sale • Provide copies of all closing documents
ColdwellBankerLuxury.com The only all luxury real estate website COLDWELL BANKER | SCHMIDT REALTORS COLDWELL BANKER | WOODLAND SCHMIDT COLDWELL BANKER | AJS-SCHMIDT COLDWELL BANKER | SCHMIDT FAMILY OF COMPANIES COLDWELL BANKER | SCHMIDT REALTY COLDWELL BANKER | ROUTH REALTY COLDWELL BANKER | SUNSTAR REALTY COLDWELL BANKER | PARADISE COLDWELL BANKER | PREMIER PROPERTIES COLDWELL BANKER | THE AMELIA GROUP COLDWELL BANKER | ST. CROIX REALTY COLDWELL BANKER | ST. THOMAS REALTY MICHIGAN CBGREATLAKES.COM OHIO CBSCHMIDTOHIO.COM FLORIDA FLCOLDWELLBANKER.COMCBFLORIDAHOMES.COMCBPPHOMES.COMCBAMELIA.COM U.S. VIRGIN ISLANDS COLDWELLBANKERVI.COM ©2022 Coldwell Banker. All Rights Reserved. Coldwell Banker and the Coldwell Banker logos are trademarks of Coldwell Banker Real Estate LLC. The Coldwell Banker® System is comprised of company owned offices which are owned by a subsidiary of Realogy Brokerage Group LLC and franchised offices which are independently owned and operated. The Coldwell Banker System fully supports the principles of the Fair Housing Act and the Equal Opportunity Act.