INTO A INTO A BLACK BLACK BEYOND BEYOND
O N S P E A K S
The ConTextos Authors Circle was developed in collaboration with young people experiencing, navigating, surviving complex traumas in El Salvador. In 2017, this innovative program expanded into Chicago to create tangible, high quality opportunities, that nourish the minds, expand the voices and share the personal truths of individuals who have long been underserved and underestimated. Through the process of drafting, revising, and publishing memoirs, participants strengthen self reflection, critical thinking, camaraderie and positive self projection to author new life narratives.
In 2022, ConTextos launched its second chapter of Into a Black Beyond, a multimedia project that aims to build a new library of writing and art created by Black Chicagoans. IABB embraces our multitudes to go beyond dichotomies. It is a space for ALL types of Black people. IABB 2.0 intended to continue an excavation of the Chicago we call home and imagine a future through written, visual, and fine art. The third module in this series brought together Black Chicagoans to create together as we explore the topic of Afrofuturism through readings, videos, music, visual art, and rich conversations.
Afrofuturism is a movement in literature, music, art, and other disciplines featuring futuristic or science fiction themes which incorporate elements of Black history and culture.This compilation represents the thoughts, reflections, and dreams of a diverse group of Black Chicagoans who gathered weekly in the Fall of 2022 to discuss the collective future of our people through conversations centering on the idea of Afrofuturism.
L
I
"Until the lion learns to write his own story, tales of the hunt will always glorify the hunter."
African Proverb
N T R O D U C T I O N
Afrofuturism is not only about the future, our future. It also involves looking back and reimagining alternative versions of the past and present. It centers the people of the African diaspora in speculative works of fiction that range from the realistic to the fanciful. Afrofuturism frees us to imagine and reimagine our past, present, and future as Black people. It presents an opportunity to free ourselves, even if only in worlds of our own creation at first, from oppressive and disruptive forces.
The conversations we had as a group incorporated the ideas and art of Afrofuturists such as Octavia Butler, Ytasha Womack, Sun Ra, Gil Scott Heron and many more. We were guided by a variety of questions that inevitably arise as we contemplate our past, present, and future as Black people. Questions such as What sets limits on our ability to imagine a future in which we thrive? and Who would we have been in the absence of the calamitous experiences of our past? anchored our discussions and reflection. It was an incomparable honor and pleasure to facilitate these discussions. Our sessions were a weekly opportunity to connect, to dream, and to help one another author new visions of what may lay ahead. Alex, Chare'A, DK, Dre, Sharyon, Silvia, Wanda, and Yara, thank you for bringing your whole selves and co creating a microcommunity as a part of this Circle.
Dear reader, I hope that you will glean some insight from the writing contained in this volume. More importantly, I hope that we all, regardless of the diversity of our experiences, feel empowered to envision a more prosperous future in which we all learn from the lessons of our past.
Dimitri Hepburn, ConTextos Director of Communications
I
DIMITRI 5
Introduction Chare'A DK De'Andre Sharyon Silvia Wanda Yara 5 8 14 17 22 31 46 69 TABLE OF CONTENTS
B E L I K E
I'm waiting on the green line for the next train. We float and rumble, the passengers standing and waiting. Some enter different dimensions and a man sticks his head in a book. The pictures float across his head so we can see. It doesn't interest me so I don't step in. A few other people are busy in their own new realities. Morphing into their avatar for a while as we ride and stop at each station. I wonder if they ever think about safety riding and entering here? They look like zombies when they enter. Pupils shifting as their eyes gaze, fingers moving manically, disconnected from here And somewhere else, whenever they want to be. Everyone travels now. But the airports are the same as they were in 2022.
2 0 2
4
CHARE'A 9
T A T I O N T O S P A C E
V
If you find life boring we can stop it from happening To us, and Create it at any time. You must set the mood. Save. Nourish yourself with the finest luxuries in life. Time. Space. Gratitude, love of self, and community. Serve. Imagination and self-care. Food and water to make sure your vessel is prepared
At all times for flight. And the unexpectedness of our travel training. The decision to go higher. To go to space just because we are bored and disconnected from where we are and want more, By connecting first with ourselves and then taking steps. We enter the wellness garden.
I
N
I
CHARE'A
The first stop as we prepare for our trip. Stocking up on herbs, foods, rituals, recipes,and more on our journey. It becomes so natural that we move from discipline to lifestyle and that's how we know we are ready for Space.
Some people ascend without getting fully ready. So they end up returning to start over. Others sell themselves. Pieces of who they know to be true. Authentic pieces are all that are accepted to enter space.
For the temporary satisfaction of floating in space for however long until they come back down to earth to chase Space again. Returning to the boredom of a life uncultivated and guided by the men in black instead of Self. But not I This ascension will be permanent. A Rise into Divinity With permanent wings that retract from the rubbery smooth feeling of my scaly skin.
CHARE'A 11
Our body begins to change from all the preparation. but most importantly–my mind.
So we enter into the space. The room begins to spin around us. Deep breaths in and out.
The breathwork that we practiced for this day. It's finally here. The portal is open. I feel it come over my body. And the download feels every bit of real. I can finally see. But I still can't make out some of the tiny details. Before I know it, the tunnel becomes dark again along our travel. Just faith propelling us forward now.
Hope that we put enough charge in our packs to get us through this current dimension.
The booms of revelation hitting me loudly. We are in Space.
It feels good to be the creation of what I desired. In alignment with the divine vision. We've made it. It's fun, joyful, and a feeling of bliss washes over me.
Space is a place. I can view the earth from here. The world is exactly how I decided to see it.
CHARE'A
T A T I O N T O S P A C E
V
If you find life boring we can stop it from happening To us, and Create it at any time. You must set the mood. Save. Nourish yourself with the finest luxuries in life. Time. Space. Gratitude, love of self, and community. Serve. Imagination and self-care. Food and water to make sure your vessel is prepared
At all times for flight. And the unexpectedness of our travel training. The decision to go higher. To go to space just because we are bored and disconnected from where we are and want more, By connecting first with ourselves and then taking steps. We enter the wellness garden.
I
N
I
CHARE'A
T H A T ' S J U S T H O W I S E E I T
That's just how I see it.
I suppose there could be an Almighty being looking down on us from the heavens. Deciphering if intent is pure.
I suppose it's also possible that we are all destined to be dirt. Decompose and continue the definite cycle of life.
Live then die. Live then die. Then repeat.
There's a reasonable explanation as to why it rains.
And so I also assume it's reasonable to believe the leaves ignite themselves to remind us change comes and yet it stays the same. That inside us all, there is a light and when our time must end, we transcend into the sky.
We are the Milky Way.
We are the honey that comes from the love of a queen.
I feel inclined to believe the universe has a funny way of showing it, but it wants us to keep going.
I've felt the depths of the ocean, with the grass beneath me. The unknown is too vast and the certainty too clear. We exist in a realm created by cosmic magicians.
That's just how I see it.
DK 15
T H E H U M A N E X P E R I E N C E V I A I N S T A G R A M
I'd like to tell you that you make me feel small like the stars in the sky. Small, like a grain of sand washed into the ocean it takes me away and then it gives me back.
I'd like to tell you that these empty rooms whisper to me at night. They tell me tomorrow is the day that all my dreams come true.
If I set my intentions for the day will I finally be enough?
When I see you I wonder, Do I even care?
There isn't enough time. I have caffeine to drink.
DK 16
A N X I O U S
Tell me what to love if I am to love
If you tell me I should leave my angst, my hatred, my demise
Are you going to give me something else to love? Could you really?
If you tell me to leave, forget, neglect any part of myself
Even if that part of myself is nasty, negative, decidedly malicious
It is better loved by me than neglected by me Who am I to love, if I do not love my anxiety? See, because he's there to keep me safe And without him, who would I be?
DE'ANDRE 18
Would this poem be?
Would this poem move, and sway like my balls in grey sweats?
Would it claw at the base of your skull and knock on your nostrils?
I take my anxiety
And I allow it to take me
And together we exist anxiously holding on to each other But at least he holds me
At least I can say he loves me
This hollowed shell I keep him in I furnish
I furnish with porcelain tubs, gold plated light bulbs, white cloud beds
I furnish with perky shaggy rugs, red nosed clown paintings, sixty
foot-tall bamboo trees
I furnish with plush couches, silhouette blouses, penny thin TV screens
For love is nothing without him and him and him
For I am I am enough To love And to be loved Loved Loved
DE'ANDRE 19
E L L Y O U O N E M O R E T I M E
If I got to say it again
I am going to rip your face off
I am going to stretch it past its limits
And I am going to feed it to you through a sippy up
I am sick and tired, sick and tired of you And you And you
And this ain't the 1800's, 1900's, early 2000's
Stop asking me what I want, what I need
Because if I got to tell you one more time that I want all of this country
Every single piece of ice traveling through the Appalachian Mountains
Every drop of water tricking from Niagara Falls
Every lick of green in the Montana forests
Every grain of rock in the Grand Canyon
Every ember left from the fires in California
I am going to take it from you and leave you everything you left us
Nothing, and I mean nothing 'cept maybe gravity to hold you down
To earth to keep from escaping your fortune
Be grateful.
I F I
T
DE'ANDRE
T I N G O N T H E M O O N
R
Temporary feelings of Temporary Staring down on lonely earth, feels Temporary
I trust that my writing on the Moon will drift off into space And Find its way caught in Earth's gravity And If it doesn't, Moon hold on to it in your rocky grains Feel the softness of my skin And Make it last for my body will cascade into nothingness And My soul will leave a star Feel my pulse before I go And Rest your arms along my chest But before all of that, tell me your biggest regrets Confide in me like you do your lover, Earth Wed me in your silvery light Wed me in your eternal dark Feed into me as I have fed into you Your skin may be light and full of acne But, baby, can't nobody tell me you ain't Black
W
I
DE'ANDRE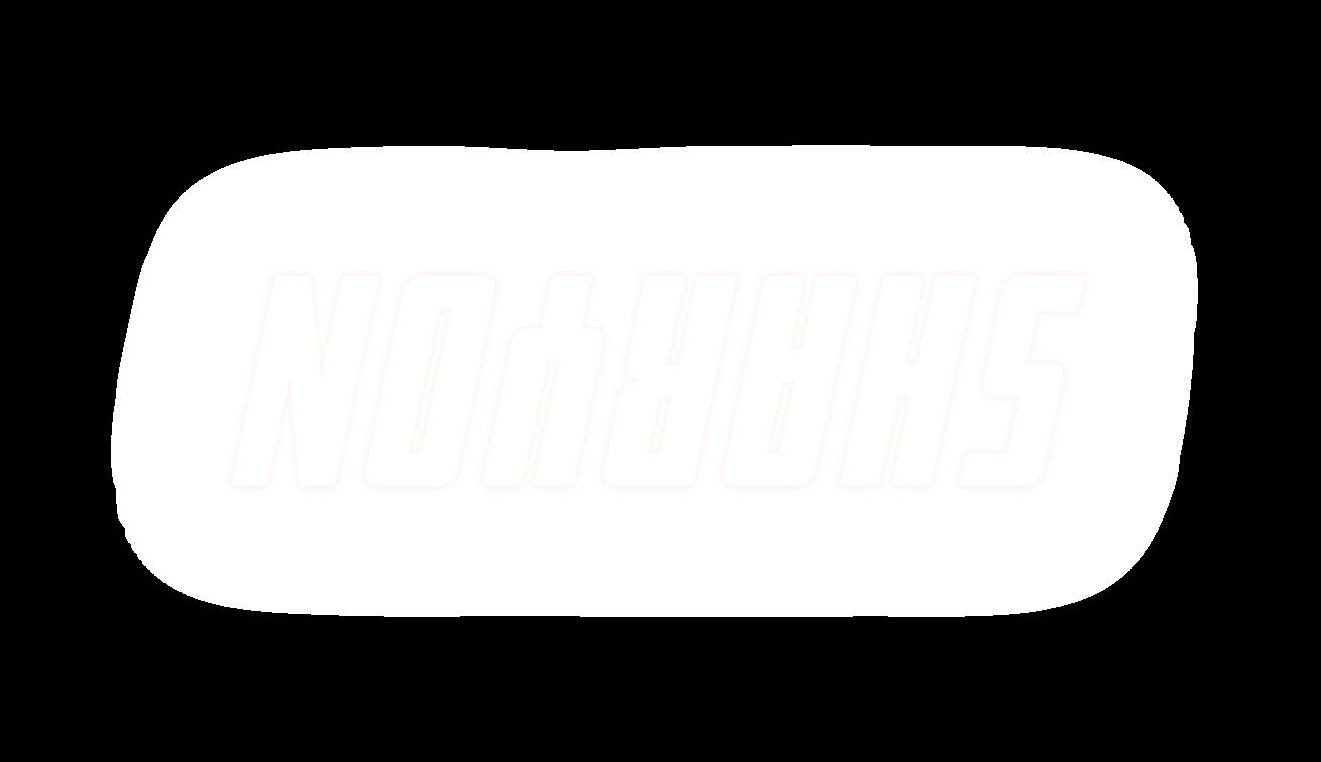 S H E S A W I T C O M I N G
She knew it was a bad idea. She knew WAY ahead of time that she should make a different choice A healthy(er) choice
One that her family could be proud of. Brag about to their friends About what a "Good Girl" she was. All Because she made such good healthy positive respectable Choices
SHARYON 23
She saw it coming and She knew she should Turn around, and Run in the opposite direction To save her emotions her heart her sanity But No Instead
She looked at it Right in its eyes and saw all of the fire the pain the hurt the adventure the lessons the memories The Excitement And she Did it anyway.
SHARYON 24
S P A C E I S T H E P L A C E
We could never agree. It didn't matter the topic, from coffee brands to child rearing we stayed on opposite sides of the spectrum. There was no reason for this to be any different. "Aren't you sick of struggling?! Every month, trying to hustle up enough to eat, have lights, keep a roof over your head and find some way to enjoy yourself while you ' re still breathing " "But that's it - I LIKE BREATHING! Oxygen, specifically... what the hell DO you breathe out there?!"
My sister is a physicist so I knew she knew the answer to that silly ass question...but her emotions sometime got in the way of her logic.
"We'll still breathe oxygen, Sissy! In fact, the rooms are enhanced so you can adjust the levels to help you sleep, focus, even add scents. We got the executive option, remember?"
"See, that's EXACTLY how they get you! As soon as you let your guard down they're sneaking something in your air...next thing you know, you ' re being sex trafficked on Mars!"
SHARYON 25
"Sissy, you ' re a 49 year old who works in a lab most of her days. You'll always be a beauty, but I don't think you ' re the trafficker's main demographic of targets."
"Fuck off, Sissy."
Then there was a little bit of silence. Somehow we still communicated. After a while, she asked,"What's the stipend for going again?"
"It depends on how long you stay - but if it's at least 3 years, all of your expenses are paid for the rest of your life." "Like the military, eh?"
"Who do think is making the offer?"
More silence. "And what about our babies?"
"If they come too, same deal."
Sissy started cracking her knuckles furiously a sign I've always known to be of her resolve also cracking.
SHARYON 26
"So my children will have their entire education and housing taken care of?"
"Till they croak."
Sissy rose from the coach, poured herself a shot of my BEST bourbon (dammit, Sissy!), and let out a deep, weary, shaky sigh.
"OK...I'm in."
SHARYON 27
E C O U L D N ' T L E A V E R A C E B E H I N D
We did it! We finally overcame. We conquered it. We finally beat it. Racism is OVER! Millions pour into the streets in celebration of the announcement. The same announcement blasts from every news station of every screen That from 300 years of careful "phenotypical archetecture" (eugenics) We've finally come to the place in the human experience Where there is no RACE.
W
SHARYON
28
THERE IS NO Separation of countries
THERE IS ONLY Equal division (and distribution) of POWER MONEY RESOURCES AND Thanks to medical advances Any and ALL PHYSICAL and/or MENTAL maladies Can (and MUST) be "remedied"
We are all beige And beautiful And 5'10" And healthy
SHARYON
29
...or maybe no one is anymore because What are any of those things Without the Existence of "OTHER"? But... WE WON! We can now just be Human, Right? Now, the ENTIRE world can LIVE THINK BREATHE CHOOSE be as one.
SHARYON
30
H I E F O F T H E C A U C U S E S
Destiny sat in the rocking chair on the porch and looked out at the black soil and luscious green land. The property extended beyond as far as the eye could see. She was excited about Saturday's Ujima Festival. She had her granddaughter Hope on her knee and explained had not her great, great grandmother organized a bunch of house slaves to systematically poison the masters this land would not have been theirs. Thank Goodness Freddie Mae had switched the identities of the babies. Master Frank had no idea he was grooming his bastard son to study law at Harvard. Finding that out must have killed him when he realized the slave he sired was switched with his heir son during infancy. They were born two days apart. Thank God he's dead. We own Georgia and are a sovereign nation. We were protected by the Black Regiment, some former Buffalo Soldiers and the Seminoles. They managed to obtain fire power and knew how to use it. With the help of the Seminoles, we captured all of South Georgia. The Cherokees were not people we had good relations with.
At Camp Oseola there is a Recognition ceremony every November to honor our brave soldiers of 1817. Our recruits spend 12 months in training. They spend 6 months studying engineering and 6 months
C
SILVIA
SILVIA
in Design. Besides weaponry they are advanced in Capoeira and robotics. They work out vigorously and are responsible for teaching the populous self defense. At the Charles Drew School of Medicine new anti-serums are being discovered and available regularly against any chemical agents or poisons that they may be exposed to by any of our foes. We ' re able to live in harmony primarily because of Umoja. A requirement for residency. Yearly, it's required that all citizens must design and donate a one -of- a Kind useful gift for a different neighbor each year. Education is the law. We celebrate our artist and ask them to translate our request. We have the best University in South Georgia, no North America, right here! Hope did not have to be told that grandparents were responsible for caring for children during the day while parents fulfilled their duties of citizenry. As a matter of fact, Hope did not have to be reminded about the history of their nation, but she enjoyed hearing about it anyway. She felt prouder each time. She thought of how close her brothers were becoming Chief of the Caucuses. A role every citizen was required to serve after their final required rotation. All compound members have to work their share of duties.
Individual Wealth is based on purchased shares of investment. The minimum requirements are the same for all compounds to contribute. Failure is not an option. Our Binga bank handles all money transactions. The community deals with individuals that lagged behind. Continued contrariness is referred to the Thurgood Marshall Restorative Justice Court at the Hampton Seals Center. Accountability is determined by them. Harsh sentences are usually not given to first timers unless there is a victim or the victim's family object. This rotation was the last one before the Chief of the Caucuses. Our University, The Obama- Shabazz, has a waiting list for International students. Caribbean, Central Americans, Latins, Europeans, Asians, Africans Austrians and those from the Midwest in the United States attend but are rarely encouraged to stay unless native classmates vouch to be responsible for them. They are celebrated after their rotations.
After the devastating floods hit southern Florida, wealthy whites had to flee. A long time ago in the 21st century there were islands called The Keys. They no longer exist. Non academic applicants had been denied visas, but now the Caucus Council, is considering allowing a fixed amount of immigrants in for
SILVIA
SILVIA
humanitarian reasons. We are concerned about future treason and we are preparing for war.
For decades our military has fought off any acquisitions, sabotage and attacks by the Floridians when their coast started eroding. Since southeastern Alabama has a continuous drought, we have had to increase our military patrols. They did not invest in above and underground cisterns like we did. The Alabama fundamentalist believed the world was coming to an end and they would be safer building jails. Now they have teamed up with what's left of the Floridians and those are our worst enemies. Our intelligence has revealed that Tennessee is providing them assistance and refugee camps.
We lived underground and off the grid. We have had no need for heating systems or air conditioning. The Moutoussamy Abele and Williams Engineering and Architectural School now feel we are safe and must build more skyscrapers because of the population increase. We are not all convinced that our existing force field can protect those skyscrapers.
Since native trees and plants were planted when our people first settled here a few centuries ago, the water is only slowly
encroaching on our coast, but so far we ' re good. Our stay here is not predicted to be jeopardized by nature for at least another millennium. Saturday's debate is expected to come to a conclusion on solidifying the building of three more skyscrapers. The engineers continue to monitor and modify our aquifers. No one has hinted how the Chief of The Caucuses will rule. The research proves that we must implement the plan now to build and cater to the flying automobiles. The flying cars can be garaged on the 50th floor. Housing will be provided on the lower levels. These newcomers accommodations will only afford them privacy in the bedroom. Kitchen and social quarters will be shared. Some German designer have been invited to collaborate with our teams to design an inner transport for the buildings.
The Urban planners at the Benjamin Banneker School and the public health officials at the Charles Drew School of Medicine are warning of sedentary lifestyles and less physical activity. Leaving us prone to chronic diseases. Presenting more challenges to our defense teams and the general public.
Tomorrow at the bi annual Kujichagulia festival at the Marcus Garvey Symposium will feature the collective papers from each
SILVIA
college and will discuss the results of their research and conclusions. The artist will exhibit their poster in the contest at the Strayhorn Morris wing of the Kuumba Arts Building. Benjamin Banker School of Urban Planning was established the year we took possession of the land. George W. Carver's great, great, great grandson had constructed his school of Agriculture a few years after. Most of the time the horticulture and Urban Planning students are out in the field together collaborating on food production and garden beauty. Destiny was proud of her grandson who was currently an instructor. The Chief of the Caucuses has allowed the Seminoles to have authority to resume burning of the south east section of the forest. The last Chief had banned the burning of the forest during his first year. They are also in charge of the Sunflowers. We use them primarily to help keep the land free of contaminants in the future. We also export them as part of our premium oils to other nations. We grow the best peanuts, pecans, corn, Vidalia onions, chicken, watermelon, peaches, blueberries, sweet potatoes, and cotton. We sell eggs nationally. Our weavers are the best. The sheep we raise produce the finest wool of various colors and we export blankets, sweaters and quilts.
37
SILVIA
SILVIA
Because the climate is usually sunny and 70s degrees Fahrenheit throughout the year students are seldom in the building. Sometimes when Destiny and Hope did their weekly walk around the perimeter, they would either ask one class or the other to explain why the crops produce a bounty or why their gardens did not produce an abundant crop. Hope had already learned the importance of the direction of the sun and the importance of moisture. All studies usually crossed paths. Her eldest brother is studying design at the Frederick Douglas Patterson and Henry Sampson Institute. He was expected to know as much as possible about organic and inorganic material so that he could lead the discussions on the benefits of natural resources.
Artists are expected to make use out of all material that was left over from any school experiments or projects. This happens quarterly on the Kuumba's campus at the Frederick D. Patterson and Angie Marei School of Design. We are one of the few nations in the world that have an abundance of work by Richard Hunt, Willa Cather, and Kerry Marshall. At the end of the School's bizarre scraps left over from projects were given to the populace to use and design one of a kind goods for the school for sale and celebration. The designers would receive 50% of the sale and 50% would go to the school.
SILVIA
This is heavily monitored and pushed by The Reginald Lewis, Aliko Dangote and Oprah Winfrey Ujama School of Economics years ago. They left an endowment for the school to continue with teaching sound methods of trade including true value, bartering and international trade. We live underground to take advantage of living off the electrical grid. Since more visas have been processed, skyscrapers are popping up all over the place to accommodate migrants and the airplane cars. The new residents are migrating from what used to be Alabama, Texas, Florida and California. Those coastal lands have completely eroded.
Many scholars from the Van Jones School of Sustainably in California have been applying here for visas. The fault lines finally did the expected. They broke away. Laws were vetoed that would have stopped fracking wastewater injections. Damage to life was mitigated by the migration of those residents to move further northeast by the California, Oregon and Nevada border.
Being uprooted again by threats of physical harm, helped cause those Californians to decide they would thrive and be more effective joining forces with us by combining their knowledge and
skills to perpetuate a better world. We welcome them as productive and contributing members of the Sovereign State of Georgia. Overall, our faith and purpose are the same. We decided after hearing the Nippon Ambassador last year at the Symposium on Diversity that we would consider being less homogenous, Although the debate is ongoing and even being addressed Saturday with the "Tower of Babel" presentation. When I was Chief of the Caucuses. My biggest joy was collaborating with the engineers, plumbers, electricians and artists to illuminate the caves and discovering even more water that we can use for recreation. The restaurants, theater and nightlife districts started during my time. We knew we had people dedicated to our mission. Now, it's a new day, Hope! We have to work on that forcefield to protect us from the Invaders. You must learn as much as you can to protect us from overcrowding. Remember what the great philosopher Sun Ra said, "Space is the Place!"
40
SILVIA
Generally, I feel that we have experienced an absence of shared cultural experience for "Colored" and for "Whites".
F O R T Y A C R E S A N D A M U L E
Examples of communities that had histories of self- reliance that had flourished were Tusla, Oklahoma, Rosewood, Florida, Pittsburgh, Pennsylvania. I feel safe adding Englewood in Chicago. The successes weren't forever.
Jealousy raising, it's ugly head, and the absence of separate but equal laws played major factors but so did savagery, fear, religion and both local and federal policies that inhibited Black progress and ability to own.
Education still lurks with questions about equality. This is a complicated issue that parents also carry weight for, so this topic needs further research into why black children are not performing competitively with other students statewide or even with children in the northern suburbs like Wilmette. Black school districts need an infusion of subjects that include financial literacy.
Whereas some Blacks have chosen to frequent white owned establishments when legally allowed to in the 60's, that decision left Black owned businesses out of business.
SILVIA
Because mortgages and bank loans were not available on the same scale for Blacks and designed deliberately and systematically that way. opportunities were out of reach for Blacks, complicated by insurance Red Lining specifically for Blacks ended up not fostering wide success. The playing field was far from equal.
The fundamentalist Evangelist network have their tactics. In 2016 and currently they seem to worship what others may see as the devil. You know the one I'm talking about- orange hair, narcissistic and trickster that occupied the white house during that time, with threats of doing it again. He's famous for saying among other scary things that, "[He] could stand in the middle of Fifth Avenue and shoot somebody and wouldn't lose any voters." According Rolling Stone (Dec. 2, 2019) 55% of white evangelicals believe Sarah Huckabee Sanders when she said, " God wanted him to be president."
Ironically, we as humans may find that we do have many shared experiences. We love our families even when they're addicts or those incarcerated violate us. We want them to get better. We want for better schools and good food. We want safe spaces for
SILVIA
us and our children, we want politicians to be accountable for their promises. We don't like being cheated and lied to, like the whole Forty acres and Mule thing. We enjoy music, books and theaters. We enjoy making beautiful things and lots of us actively make an effort not to destroy the planet. That has included persuading Black people to prepare themselves for the promise land (Heaven).
43
SILVIA
M A G I N A T I O N H A S B E E N H I J A C K E D
Y
It's stress that did it again. It hijacked my imagination. I faintly hear "Calgon" and clearly hear "Get that Thai massage " the goal is to relax. I'll have to settle for now imagining that massage to help me mellow out. Ahhh!
M
!
I
SILVIA 44
S P A C E I S T H E P L A C E
Since, Space Is the Place as declared by the Honorable Sun Ra, Is it because a new frontier is waiting for pioneers? I didn't get a chance to ask him before he left about some concerns I have: Are these newcomers screened? What will they be screened for? Truth! Whose truth? Our Collective truth? Are we measuring our truth by our standards? When should we be concerned that they're not? Do we agree integrity is a must? If not, why not? Would priority deal with purity? Pure air, pure water, pure land, pure consciousness? Will sex have demands? Is their commitment? Will detachment be punishable. Do we trust ourselves to be responsible for each other? We're not cramped here. Is Space The Place for those who want to be isolated at times? Crime isn't rampant when we are not crammed on top of each other.
SILVIA 45
N T I N T H E M E T A V E R S E
COVID came and changed the world. We said goodbye to reality when I was but a young girl. They said the Metaverse was equality and would finally make us all free. We learned to live inside the Metaverse. The world expanded and got even Bigger. Humanity instead got much more worse
On the day an Avatar called me nigger. It's fucked up because now I can really see
In the darkest depths of the future Hatred still isn't blind. How easily it could reach out and touch me.
Even in the Metaverse we, couldn't leave Race behind.
I N C I D
E
WANDA 47
S G E T O U T O F H E R E
E T
The Beauty of leaving Earth and living on other planets was to obtain longevity of humanity. The beauty of it...
When it was her turn to go, she over-packed everything she thought she'd need. The comforts of Earth, only to be told she wouldn't be needing the majority of it. Ok, so clothes are not needed, money not necessary. It made sense that space suits are needed for living in outer space along with those butt ugly helmets. They said it was to help them breathe. Without an air filtration system connected to the helmet and the suit, there goes the longevity of humanity. There was no beauty in that.
Yes, one moon on Earth was beautiful but, 80 moons, of which 4 were always visible day and night on this planet, was fucking breathtaking. If it weren't for the shitty-ass helmets that delivered the filtered air, she could experience the act of breathtaking. She couldn't get away from it.
Those clinical helmets and space suites. Were she not a petty woman it wouldn't have mattered but it did because on top of being petty she was pretty and she fully acknowledged and embraced being both. Sadly, those two traits, like God, had no
L
'
WANDA
place in space on a planet with 80 moons. When she wasn't digging into the planet's core she would sit in amazement of them. That's when she realized there was no God in space or on the planets. There was only hell in underground catacombs that had already entombed her. She would die here, she thought. She was barely living on that planet. She was just living there until she would, one day, die there. What kept her sane, if that's what you want to call it, was the beauty she found in herself. There was no need to look pretty while digging deep into the planet's core.
You got clothing, soap, shampoo, conditioner, combs, brushes, and hair ties. The women received feminine products and the men got razors but a lot of men didn't use the razors. They just let their beards grow and grow longer and longer and stuffed them inside their helmet. She managed a side hustle by shaping and trimming beards. She had no background in cosmetology but she knew what a well-kept beard should look like. She trimmed men ' s beards if she wasn't too tired. She asked for little to nothing, socks, food, whatever they could spare through bartering.
WANDA
Razors were nice, that and some substance that came from the digging. It was similar to coal and there was no use for it. Toil is what she called it because that's what she did to get it. It was black and thick and she used it on her lashes like mascara. She also used the Toil and Razors to draw in and to shape up her eyebrows. It would give them some semblance of an arch, even though sometimes she couldn't get them just right, or to match each other. They're sisters, not twins; she'd remind herself to keep from going mad when one of her eyebrows sat lower or higher than the other or the arch itself made her look as if she was either: always curious, angry, or a reflection of an unanswered question. Who could see past the helmets anyway? The only time anyone took them off was when they went to their pods to eat and sleep.
On Earth, she was a financial planner at a bank. She lived over her means and dressed impeccably well. She was guilty of being a high maintenance woman. She made weekly trips to a salon, for mani pedis, and scrubs, waxes, and body treatments until she'd emerged skin so soft, hairless, and unblemished as a newborn. Now, for the sake of humanity, she felt less than human most days
WANDA
just by looking in the mirror, looking at questioning eyes that her mouth always wanted to ask, "What happened to you?" She had no answer. Once a man gave her a pair of eyelashes for trimming his beard. She didn't bother to ask how he was able to bring them. She didn't care. On earth, he was a famous Drag Queen. "Here," he said as he pushed them into her hands. "I can't use them. I forgot the damn glue." They found him hanging in his pod the next morning. The times were countless when she tried and failed to create lashes from the beard trimmings or her own hair but couldn't. Glue is important. They were not the kind of lashes she would've worn back in the day. Back on Earth, she wore natural looking lashes. You could barely tell they were falses. The eyelashes bequeathed to her could only be described as grotesque, hideous, huge, and long. She would lay them on top of her own eyelashes and they were long enough to reach almost halfway up her forehead. She wouldn't have been caught dead in them on earth, heaven, or hell. They were the opposite of the look she needed to achieve, the beauty of a baby's eyelashes that defied gravity and the Gods and made you want to sob. They became her prized possessions,
WANDA
nevertheless. They were a cross between the lashes of Sesame Street's Snuffleupagus and the cartoon character Henrietta Hippo. She pulled them out to admire them and blow on them to see them flutter in her hands. She would take the lashes and hold them up against the moons.
If she held them up just right, just so, the moons would stare back at her through those lashes. Sometimes, she swore one of those moons winked at her but she couldn't be for sure.
She named the right eyelash Snuffy and the left one Henny. She wouldn't be caught dead wearing them back in the day on Earth but would give a limb or an eye even, for some damn glue.
She wished on all those moons to go back to Earth, to what she'd left and who she once was. Was this her fate? She'd ask herself. One day, one of the moons really did wink at her and offered a suggestion. Let's get out of here. She, tired, petty, and still pretty smiled and agreed yes, let's do that.
WANDA 52
L U M I N O U S N E B U L A E
We are luminous nebulae the prayer and the pray magic dancing on interstellar fingertips beauty in the first eclipse
We are the Deities sublime bodies called a crime heavens from before sun and moon profound We wear the invisible crowns
We are love eternal birthing the mysterious nocturnal visiting the planets in traversal We are the universal waxing, waning, and full of wonder the rain and the thunder
We are the prevailing spirits We bear celestial scars light from all the stars shifters without form
We carry galaxies on our backs the first supernovas We are life and death over and over lighting the universe from within
WANDA
O N T H E C R E A T I O N O F T H E L E S S E R M E N
When long ago the Gods created Celestial Planes Earth Heaven and Space Next they shaped to Perfection the Black Man at birth to Head the Human Race Beast of much lesser regards were then created beneath the feet of this Humankind
To fill the gap and join the rest to the Black Man so sublime
The Deities conceived many other Universes Cosmical Planes Hell and the Metaverse
In the interest of giving his story a grievous sustenance
The Divine Makers created a begrimed beast of lesser mentality and vice to roam among the Black Man in a semi human figure
Filled it with hatred jealousy and spite in its reduce intelligence it spat its first-word nigger
WANDA
54
N A T I O N S H A V E B E E N H I J A C K E D
M A G
. "
T H E I M A G I N A T I O N I S A L I F E L I N E
Is this my villain's soliloquy, am I monologuing, am I divining the future, arming you with resources vital to your survival or disarming you to my advantage? You be the judge. I only speak the truth of it as I know and believe it to be. There's nothing more, so call it what you will.
If you can imagine it, you can achieve it. If you can dream it, you can become it. Isn't that what some whyte man once said? He probably stole it from a Black Woman, right? Our Imaginations had been hijacked. What happens when we become Imaginationless? The hijacking of someone ' s Imagination is like a ripping off of one ' s appendage, to purposely leave them unwhole with a faint remembrance of what once was there. It's like the tearing out of a fetus, from its life source so that it will never become its possibilities. I liken it to these questions; how would a world without color function? How would life be if we couldn't see the myriad of colors? How could we continue living a life worthwhile? These questions are comparable to a life lived without imagination.
" O U R I
.
I
WANDA 55
Life would become joyless, without meaning or emotions, sterile and clinical. Wonder and whimsy is lost and give way to detachment, tedium, impassivity and indifference. People became slaves to monotony, others who remembered what they once had and lost turned to hallucinogens that had become deadly and illegal. Without them they would've withered away and died or simply gone mad. Dementia, Alzheimers, Schizophrenia, ADHD and some say even Autism, and Down Syndrome were precursors to what has become the loss of...no, the stealing of our Imagination. What's new is old and what's old is new. We overlooked and normalized and called them maladys and diseases. We didn't do enough gene research to even try to eradicate any of it from our bloodlines and minds. We couldn't weed or breed it out. They just became catchphrases and titles. Boxes checked. They became the Others. We couldn't explain the unexplainable. You really need Imagination to do that. The bridge may look and feel sturdy enough with one person, or even one foot on it but once we ' re all walking across that bridge
WANDA 56
together all at the same time; how surprised we are, as we ' re all falling through the air, down to our demise. It's too late to look back now. Imagination is futuristic, forever evolving, moving and going forward, going everywhere but backwards. Imagination doesn't work that way. Hindsight, we can learn from the past. It helps. Some. Insight imprisons us in an inescapable present. It's useless. Foresight is the elder blood of Imagination. One day it was too late. The Imaginationless began to double and triple until they outnumbered the Creatives, those of us who were still able to summon the use of our Imagination were targets. Race took a back seat and let this new madness consume us. Logic and the rationale became the normal and left no space for culture, dreams, and hope. It left no consideration for creativity such as original music, songs, paintings, Gods, Deities, divination or religion because, after death, heaven or hell is inconceivable and illogical. There's no need for anything newly brought forth into existence.
WANDA 57
The Imaginationless found no joy with what was already here so why did we need more of it? No, there would be no more need of the newly created. So, We, the Creatives had to conform. Get in where you fit in or be damned to an uncertain death. Sadly, for a Creative to blend in and live among the Imaginationless, they might as well be dead. How can anyone make themselves to not imagine? The horror of living life expressionless is liken to being entombed alive without any reaction to your silent pleads and screams. Creatives didn't know the power possessed in imagination until they were forced to hide it or even more barbaric, be persecuted and killed for using it. There was no room even for emotional nuance there. So there are casualties on both sides. One creative is a force to be reckoned with, but a whole army of us, well...
WANDA 58
We Will Fuck Some Shit Up
Our Imagination is our lifeline and we are ready to die for it. Most importantly we are ready to kill for it in the most Creative of ways.
WANDA 59
What's next? Riots Uprisings and Massacres are part of our daily vernacular Massacres Riots and Uprisings are a blood rite of a different kind of baptizing Uprisings Massacres and Riots this is where transgressions and acts of aggression meets the defiant It continues as we act on misled hate rage and desire Do we burn it all down state by state Until the whole damn world is on fire Can the limits of outer space hold this hate We stopped keeping score You come for mine, I come for yours Do we call it a Truce Until we ' re we ' re reduced to nothing Is it all about balances and checks or Do we just keep asking What's Next?
R
WANDA
. U . M .
60
S P A C E I S T H E P L A C E
The stars have aligned and the moon moved a little to the left. Immortality became the norm. We learned though, you have to give to get. Now we are stepping over bodies just before they dry up and disappear into the atmosphere, and the stratosphere instead of feeding off our unconditional fears. The molecular structure of our physical and psychological makeup has undergone a catastrophic change. We don't know how or why. Is it an act of our tired God? Is it Aliens in want of something better even for us? Have the chickens finally come home to roost? Theologians, Scientists, Philosophers, and the like have no answers. All we know is this. Hate for our fellow human has no place in this world anymore. If you have one bit of hate for another human being, you simply drop dead, dry up, and evaporate into thin air. Bodies of white folks are piling up everywhere. Hate will do that to you. They've hated Us and Those over there and Them right here and You too, for so long that it was bound to happen. The hate turned inward and did some Scienterrific shit and what do you
WANDA 61
know. They gots to go. Can you feel the lifting of the heavy burdens of trying to live in a world that hated you for no reason at all because they forgot just what construct was created and emblazoned into their very DNA? The Sunday School Teacher up the street, dead in her bed. She said God didn't see color. Poof! Gone. The Chief of Police in a predominantly Black town dropped dead while putting on his holster. He said the Scales of Justice was blind. Bang! Gone. Your next door neighbor who every Thanksgiving baked you pumpkin pie that you didn't eat because you do sweet potato pie and just didn't trust that shit from the get go, dead in her porch swing. Swoosha! Gone too. Your coworker, who got you a Starbucks gift card for Juneteenth and you covered his shift a few times, found dead at work. Deuces with your phony ass. The mailman who you gave fifty bucks every Christmas, died in his mail truck. Later. Not! I'm Immortal! There are no laters! Your Manager who never gave you a high enough review because corporate policy frowned on high raises. They found confederacy memorabilia throughout his house after he was found dead with his entire family including his five month old granddaughter.
WANDA 62
All gone Bye Byeee! How can she hate me and you and her ass can't even spew out any hateful words? Probably, it was in her DNA. Who knows the whys, and the hows? Yes, who knows. This Scienterrific Shit got some powerful Juju. Check this out, this mystery is about to get even more curious and mysterious.
Wait a minute, Black Grandmas, Grandpas, Granddaddies, M'adeas, Paw Paws, Nanas, G'Mamas, GlamMas, Big Daddies, Big Mas, the Greats and the Great Great Mothers and Fathers just started dropping dead too! Why? Aww hell naw! We need to explain, but to who or what? They are a by product of the white folk's hate. So, they still gotta go? Yes, they still gotta go. Hate is hate. There's no space for it in this place, in this new World of Immortality. If we ' re gonna live in it ad Infinitum, we can't live in it with hate in our hearts, minds, and DNA. We now have our Immortal lifetime to forget, forgive, or contemplate this word Hate.
WANDA 63
W E W E R E S O C L O S E
We were so close You say How close I ask You pause for way too long and then start to sputter as your eyes search somewhere in the air above us for the right answer
If you have to think that long you are so very wrong We were never really as close as you thought Yes we shared space and air but you separated us by your privilege that you never checked at the door You never shared my pain that you witnessed You turned a blind eye to it all We're close by proximity We are made from the same dirt and bleed the same blood We are made of stars and when we die they'll see how close we were because we'll become those same stars again Together forever We are separated by a vast space A black hole and so many universes and galaxies full of stars and blinding light By planets unknown that you yourself never tried to cross It was so easy to cross You really should have wanted to. Come closer If you dare We were so close So you say I ask How close
WANDA 64
W H A T ' S N E X T
Let's take a stroll down Rememory Lane
It's not a cakewalk because it filled with pain What's next?
Living our lives minding our business Don't look away we must bear witness What's next?
Our blood stained the streets in a Red Summer and mixed with the tears of our mothers What's next?
Was there a spark a flint How did this fire start What's next?
If you blink you might miss it This is our narrative on exhibit What's next?
A grief made manifest into an angry sting when they killed a King What's next?
We exploded from the years of carrying this heavy load Whats next?
One after the other on top of another the injustice keeps piling up like our bodies What's next?
They called us Terrorists even though our hands were up and their knees were on our necks Whats next?
Let the Masters dismantle their own house Is this what's next?
WANDA
S T R A N G E F A B R I C A T I O N
Emancipation without reparations
Strange fabrication What's next...
Charred bodies swinging from trees Strange fruit What's next...
We have to fight for our rights.
Strange challenges What's next...
Martin, Malcom, Medgar, Till
Strange crucifixions What's next...
Coretta, Betty, Myrlie and Mamie Found strength through tears
Strange how Strong Black women are What's next...
Bloated bodies floating in rivers unrecognizable
Strange waters What's next... Missing daughters They don't care do you
Strange mysteries What's next...
A Black man ' s last breath For selling cigarettes Strange circumstances What's next...
WANDA
F A B R I C A T I O N
S T R A N G E
They call us terrorists for being angry and protesting the atrocities
Strange names for USA What next...
We're helpless bystanders bearing witness to What's next?
Do we really want to know? What's next...
WANDA 67
As creators, we don't have to rob
All we have to do is just imagine and it will come to pass
A N S W E R S
It is trickery to believe that the answers we seek are in the ones that blinded us, stolen from us
Seeking from the thief makes you a slave, creates imbalance, and leads to distortion/destruction (with the acknowledgment of God's will) God lives within, which means our future is within as well Close your eyes and start to dream
YARA 69
C L O S E
We were close, I mean, we were so close changes into I am here
Oh Lord, which means that I have arrived.
Let's collapse decades into days with mind shifting, harnessing vulnerabilities/doubts, in the realm of Afrofuturistic teachings.
We were close, we are close, & I have arrived are all the same in my eyes For I am a light encompasses future, past, and present dimensions An inspirational leader for my people I mean, the people that were so close The people who are so close & the people who have arrived & will continue to arrive (be)
YARA 70
2022
to
To learn more about our work, read memoirs, and other compilations written by our Authors visit: www.contextos.org Find us on social media: @contextoschi
Front cover image by Naimah Thomas Book design by Naimah Thomas Scan QR
learn more about ConTextos