BettyBurger
FEBRUARY 2023 #18
GET YOUR DERMALIZE PRODUCTS AT WWW.TATTOOUDSTYR.DK
Welcome toMyTattooInc
Welcome to Issue 18 of our magazine!
This edition features Bettyburger, who won the "Most Appreciated W.O.B.A award" in 2022.
Additionally, meet Kristy Von Kashyyyk
Madame Strange and Queen of Blood.
On the art side, you'll be introduced to Justice, Matrule Maciek Maciej Duszyński, Alex Damgaard & Vladimir Shatsky
In the music section, we present two metal bands: Hed Pe & Skindred
Also, enjoy a comprehensive photo report from the Katowice fair in Poland.
This issue's theme is Back Tattoos with an exceptional selection of designs and portfolios.
We wish you a great read!
Yours sincerely Carsten Augustenborg
The next issue will be ready for you all in April!
The online magazine will always be a free magazine. Enjoy!
Carsten Augustenborg Founder - My.Tattoo.Inc
Table Of Contents 20-21 BLACKWORK ARTICLE 22-25 TATTOO ART GALLERY BEST OF SHOW TATS KRISTY V 6 12 28 BETTY BURGER
Table
Contents 38-39 SKINDRED 40-41 HED (PE) 46-50 BACK TATTOOS 66-69 TATTOOSELFIES 60 52 PORTFOLIO TATTOOS KATOWICE
Of
International Tattoo Model And Artist
BettyBurger
06 PAGE
Meet Bettyburgerbbz
31-year-old model and accomplished apprentice tattoo artist at Le Nid shop in Montpellier, France. As an ambassador for four reputable brands
Formybiotattoo, Jconly Sullenangel, and Vepar she is making a name for herself in the industry.
07 PAGE
08 PAGE
Recently, Bettyburger was honored with the prestigious "Most Appreciated Woba Award" at the Wobamodels event, in partnership with Mediaink and My Tattoo Inc.
09 PAGE
The photographer Morgina has captured Bettyburger´s stunning beauty in each shot.
12 PAGE kristy.von.kashyyyk
13 PAGE
Madame_strange_
14 PAGE
mixed tattoo styles
@Matruletattoo
POLISH POWER TATTOOS
ARTIST
Maciek Maciej Duszyński
how we became - my tattoo inc
During the summer of 2019 our online magazine was created in heart and mind. Developed and shaped after many years of work, experiencing and living the tattoo environment. Strategies for the future was put to paper – an awesome tattoo magazine was born. The content of the magazine has since been in place, again developing from every new publishing. Performed by our dedicated collaboration partners, by the hands of travelling artists, our staff and our extensive network. Friends, some of them has been with us for three decades, make us 100% capable of supplying you with an online magazine of high quality with unique stories from the world of tattoo art.
In future issues we will present Tattoo Convention coverage with professional photos, loads of the finest artists and ink features from around the world. We will also aim to show our readers some of the fantastic tattoo models who has dedicated their life and bodies to the world of Body Art. Last, but not the least we want to highlight talented artists from around the world, of course mixed with world class names. From the past to the future, we bring you everywhere.
A Free Version
It was at an early stage that I decided to make the magazine completely free of charge, and the only way this could be a business was with advertising and partnerships. Through the decades I have experienced many great printed magazines, especially in the world of Body Art selling less and less and finally shutting down. Actually, I thought it was a waste of money for the advertisers, so i wanted to make a magazine where we can track the readers numbers and give the advertisers a fair chance to be seen.
Today
My partners and I see a huge potential in this, the world´s first free online tattoo magazine. We are working, we are growing and we have found the right platform to all artists and you readers. One million have read our mag and numbers don't lie!
We will publish four quarterly editions + two special and extended editions every year.
I wish you all a good read and look into the world of My Tattoo Inc. Enjoy!
18 PAGE
ADVERTISING
ARE YOU A TATTOOARTIST?
ARE YOU A TATTOO CONVENTION?
ARE YOU A PRODUCER OF PRODUCTS?
ARE YOU A TATTOO SUPPLY COMPANY?
IF YOU ARE ONE OF THESE THINGS USE US AS A PROMOTION TOOL! 1.000.000
READERS WORLDWIDE FOR ADVERTISING CONTACT: INFO@MYTATTOOINC.COM
+
BLACKWORK The tattoo style
Blackwork tattoos are becoming increasingly popular as people seek bold, striking designs to decorate their bodies. Unlike other styles that rely on bright colors and intricate details, blackwork tattoos use solid black lines to create stark, graphic images. This minimalist approach can produce some truly breathtaking tattoos that are both beautiful and edgy.
Blackwork tattoos can range from simple geometric patterns to more complex abstract designs. Many people choose blackwork tattoos because they're versatile and can be customized to fit any style, whether that's traditional or contemporary. For example, a simple blackwork design can have a tribal or Celtic feel, while a more elaborate blackwork piece might be inspired by nature or abstract art.
Blackwork tattoos are ideal for those who want to make a bold statement, as they stand out against the skin and are easily visible, even from a distance. The solid black lines of blackwork tattoos are also particularly striking when paired with paler skin tones, which helps to create a strong contrast that draws the eye.
The simplicity of blackwork tattoos also makes them a popular choice for larger pieces. For example, some people choose to cover their entire arms, legs, or backs with blackwork tattoos, which creates a stunning and powerful look.
20 PAGE
@ty4living
@adink_xion
When getting a blackwork tattoo, it's important to choose an experienced artist who specializes in this style. Blackwork tattoos require precision and attention to detail, so it's essential to choose an artist who has experience in creating clean, sharp lines and who understands the importance of good line work.
In conclusion, blackwork tattoos are a unique and beautiful form of body art that are growing in popularity. With their simple yet striking designs, they can be customized to fit any style, and are ideal for making a bold statement. Whether you're looking for a small, subtle design or a large, elaborate piece, blackwork tattoos are a great choice that is sure to leave a lasting impression.
@posichiara @valentinab_art
21 PAGE
@droptop_sg
INKBY_TRILLE
Meet Trille, a talented and super sweet tattoo artist based in Ballerup, Denmark. If you're looking for a fun and unforgettable tattoo experience, then Trille is the perfect artist for you.
She will not only leave you with an amazing result, but also with great memories that you will treasure for years to come.
Trille's expertise in black and grey tattoos is undeniable, whether you're
looking for something realistic or something more unique and special. Her ability to adapt to each client's individual style and vision sets her apart from others in the industry.
So if you're in the Ballerup area, be sure to book an appointment with Trille at the Tattoo Art Gallery. Whether you're looking to get your first tattoo or add to your collection, Trille is the perfect artist to help you bring your vision to life. And be sure to check out her Instagram page for some awesome art and inspiration
22
PAGE
Meet Nicholai, better known as "hopeless art," a skilled and versatile tattoo artist with a stunning portfolio. Whether you're looking for a large and intricate mandala or dotwork tattoo, or something simple and classic like lettering or black and grey, Nicholai has the skills to bring your vision to life.
With years of experience in the tattoo industry, Nicholai's attention to detail and artistic talent are evident in every piece he creates.
HOPELESS_ART.TATTOO
His ability to work in various styles means that he can adapt to the unique needs and preferences of each client, resulting in truly personalized tattoos.
So if you're in the market for a new tattoo, be sure to check out Nicholai's Instagram page to see just a few of the amazing pieces he has created. Whether you're looking for something big and bold, or something more understated, Nicholai is the perfect artist to help you bring your tattoo vision to life. Don't wait, book an appointment with Nicholai!
23 PAGE
CILLEHTATTOO
Meet Cecilie, a talented tattoo artist based in Ballerup, Denmark. Despite being a busy mom with kids at home, she still manages to create stunning pieces of art at the Tattoo Art Gallery. With a passion for mandala tattoos, her artworks showcase her love for intricate designs and patterns. However, she is not limited to just one style and is equally skilled in black and grey tattoos.
Cecilie's ability to bring her clients' visions to life is what sets her apart from other artists.
Her attention to detail, along with her talent and creativity, have made her a popular choice among those looking for a unique and personal tattoo.
Whether you're looking for a mandala tattoo or something in black and grey, Cecilie has the skills and experience to create a piece that you will cherish for a lifetime. If you're in the Ballerup area, be sure to book an appointment with her today and experience the magic of her art for yourself!
24 PAGE
Cofa Cristi is a highly talented tattoo artist who has been honing his craft for over a decade. At the age of 36, he is a seasoned professional and has developed a unique style that sets him apart from others in the industry.
Based in Ballerup, Denmark, Cofa works at a tattoo art gallery and has established a reputation as a top-notch tattoo artist. With a passion for black and grey realism,
CC_TATTOO
Cofa's favorite style is renowned for its intricate details, shading, and depth. His works are a testament to his talent and creativity, and his clients always leave his studio with beautiful, long-lasting tattoos.
Cofa Cristi's expertise and attention to detail make him a sought-after artist in the world of tattooing. if you're looking for a truly amazing tattoo experience, book an appointment with Cofa Cristi today!
25 PAGE
Customer Care:
We prioritize our customers and are dedicated to providing them with the best experience possible.
High-Quality Products: We offer some of the best products in the market ensuring that our customers receive only the best quality.
Affordable Prices: Our prices are competitive, providing value for money and making sure that our customers get the best products at a fair price.
Free Shipping: Orders over 999 DKK receive free shipping, making it even easier and more convenient to get the products you need.
Trusted by Customers: Our great Trustpilot reviews are a testament to the quality of our products and the level of customer satisfaction that we provide.
BEST OF SHOW
Urban Land Tattoo Expo Roma 2022 done by @oliva__tattoo
BEST OF SHOW opole 2022
done by @zakharovtattoo
BEST OF SHOW
amsterdam Tattoo Convention 2022
done by @fabriciogaldino89
BEST OF SHOW
International Brussels Tattoo Convention 2022
done by @harristattooart
BEST OF SHOW
10th Annual of Tommy Tattoo Convention 2022 done by @jesusblones
BEST OF SHOW
Ferrara Tattoo Convention 2022 done by @tickink
Get To Know justice
justicetattooart
How did you got in to be a tattoo artist??
My journey into tattooing was a serendipitous one. While accompanying a friend to a tattoo shop, I was struck by the beauty of the designs I saw and wondered if I too could learn to tattoo. Despite having no prior artistic experience, I asked the artist if I could pick up the craft. To my surprise, he encouraged me to give it a try. He handed me an outline of a rose and asked me to shade it, and I was pleasantly shocked to have captured the essence of shading without any prior drawing experience. From that moment on, I was hooked. I dove into learning, practicing, and honing my craft, eventually branching out into painting. Tattooing has truly transformed my life and I couldn't imagine pursuing any other path
If you weren't a tattoo artist, what else would you do for a living?
I always wanted to be a doctor. But now I don't regret it at all.
The best Tattoo Convention you have been too??
The Ink Factory Lion convention in France stands out as the best convention I've attended. I have also been invited to several top conventions in the US and am excited to visit some of the world's top events once my visa is approved.
Favorite tattoo style, and the worst tattoo style for you?
My favorite style in tattooing is realism, both in color and black and grey. I have a strong affinity for black and grey realism, as I feel the most comfortable and confident in executing this style. However, I can't help but be awed by the stunning color realism works of some artists. The level of detail and precision they put into their work is truly impressive.
I believe that all styles in tattooing have their own unique beauty and charm, and I respect the hard work and creativity that goes into each and every one of them. From abstract to traditional, each style has its own special qualities that make it stand out.
Despite this, I hold a great admiration for those who can create amazing works in these styles. They are true artists, and their works are a testament to their talent and dedication to the craft
Who is your idol in tattooing??
I don't have specific idols in the tattoo industry, as I strive to create my own unique style. However, I deeply respect several artists, such as Yomico Moreno, Yarson, Sandra Daukshta, and Sergey Shanko, among others, for their exceptional work.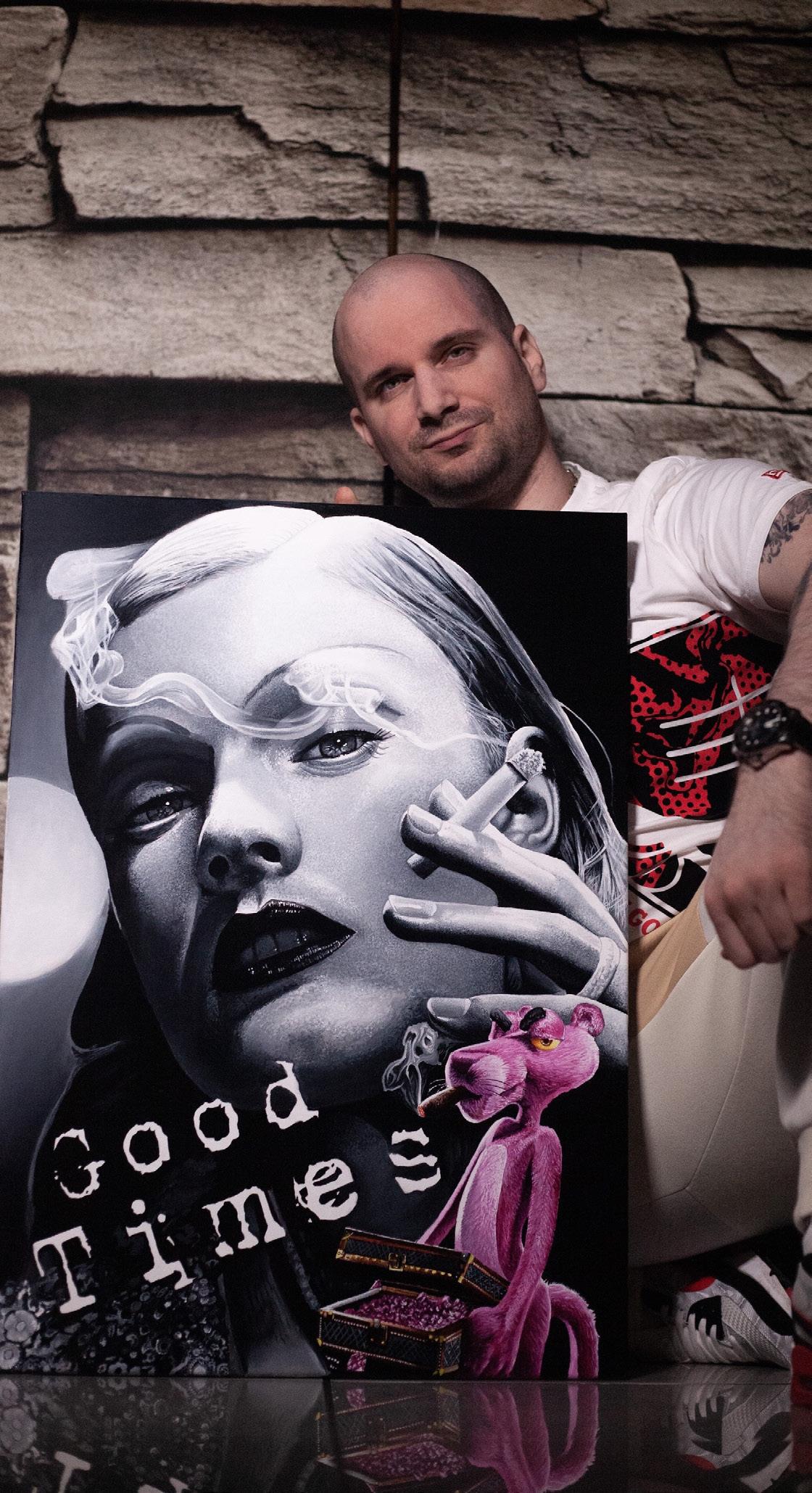 To keep with the theme another band combining reggae with metal, punk and many more musical styles. Skindred were formed in 1998 in Wales on the basis of the previous project Dub War. In 2002, Skindred released their debut album, "Babylon". The very first time I heard this album I was blown away – heave guitars, aggressive drumming overlayed with ragga vocals made me wanna jump up and down all day long. Singles like "Nobody" and "Pressure" are what I go back to when I need some 'pick me up' tunes even after all those years. Skindred continued their energetic adventure on their next albums ""Roots, rock, riot" and "Shark bites and dog fights". The band was touring extensively playing festivals and headlining shows around the world. Still they were making new music and in 2011 their fifth album "Union Black" was released followed up in 2013 by "Kill the power".
skindred
Text made by
tty 38 PAGE
Benji Webbe – lead vocals / Daniel Mikey Demus – guitars
skindred
After changing their record label they have release two more albums: "Volume" and "Big Tings". Skindred played at Woodstock Festival in Poland where their show was attended by 1 million people! This was recorded in a documentary called "Rude boys for Life", which was part of the deluxe edition of their "Volume" album (and now I think is available to watch on YouTube). But what can you expect from Skindred – a lot of energy, that's what. They are a really great band to see live –you won't be able to stand in one place for long. The fusion of punk, metal, ragga, electronic will make you move. Even though the reggae/ metal mix has been done before (Bad Brains), Skindred adds something extra and make themselves easily distinguishable. So if you are a metalhead but you also enjoy that Jah energy I'm sure you'll enjoy what Benji and co. have to offer.
39 PAGE
Mike Mikhell
Daniel Pugsley – bass, programming / Arya Goggin – drums
This band has been on the scene for ages. They've been evolving throughout the year, dozens of musicians have been in the line-up, and it is still one of the best live bands I had a pleasure to see.
Ladies and gentleman, please, let me introduce (HED)p.e. They were formed in 1994 in Huntington Beach in California, USA, by Jared Gomes (aka M.C.U.D) and his guitarist friend Wes Geer. Initially the bends line-up consisted of a second guitarist (Chizad), Mawk on bass, B.C. Vaught on drums and a DJ/Turntablist DJ Product. In 1997 they released the self-titled album – musically combining punk and metal, projecting raw, aggressive edge.
Between 200 and 2004 the band released 2 albums – in my opinion their best so far"Broke" and "Blackout". These two releases got the band some recognition and songs line "Bartender" and "Killing Time" are now considered one of the classics of the nu metal era. Jared and the boys followed the previous albums with "Only in Amerika" – a punk-heavy spit in a face of the corporate and conservative America. After changing the label, the band released their fifth studio album, "Back 2 Base X". On this album, as the titles suggests, the band decided to go back to the roots of heave music with a raw sound, giving up on the modern production tricks.
(HED)p.e.
Text made by
40 PAGE
Jared "M.C.U.D." Gomes – lead vocals, melodica Kurt "Kid Bass" Blankenship – bass
(HED)p.e.
And they did not slow down after that – they were basically releasing 1 album per year. So after "Back to Base X" we could get our hands on "Insomnia", the live effort "D.I.Y. Guys", "New World Orphans" (with the single 'Renegade', which I think has one of the best riffs ever) and "Truth Rising". All of those album were continuing on a metal/punk theme with angry rapping and melodic singing. And in 2014 came the "Evolution" album. This album marked the departure of DJ Product and a change of bands musical direction – a lot of reggae elements were incorporated and this trend continued on their follow up album - "Forever!" - less angry lyrics, more mellowed out sound. And in 2019 we were treated to "Stampede!"
but for me the departure from the musical style of the band on this album was just too much, sorry. Autotune, weird rapping - not my cup of tea. But their next effort "Class of 2020" saw the return of some of the old band members and return to a heavy-punky style
(with reggae elements which are here to stay, I think). Their last album so far "Califas Worldwide" is a
cooperation between the band and dozens of musicians – a lot of rap-metal, punk, hip-hop and of course reggae.
41 PAGE
Mike Mikhell
melodica / Jeremiah "Trauma" Stratton – drums / bass / Nathan Javier – lead guitar
Attending a tattoo convention can be a great way for tattoo artists and enthusiasts to network, showcase their work and learn about new trends and techniques in the industry. That's why advertising in our tattoo magazine can be a valuable investment for tattoo conventions.
As a large online magazine with over 1,100,000 readers worldwide, we have a significant reach and can help you spread the word about your event to a highly engaged audience. Our readers are passionate about tattoos and are always looking for new events and conventions to attend. By advertising in our magazine, you'll have the opportunity to reach this highly targeted audience and generate interest in your event.
In addition to our magazine, we also have a large Instagram profile with thousands of followers. By sharing information about your event on our social media channels, we can help create buzz and build excitement around your tattoo convention.
Whether you're a large-scale event or a smaller, local convention, advertising in our magazine and promoting your event on our social media channels can help you reach a wider audience and attract more attendees. This can help you establish your event as a major player in the tattoo industry and build a loyal following for years to come.
So if you're looking to promote your tattoo convention, consider advertising in our tattoo magazine and leveraging our reach and influence to help make your event a success.
Queen Of Blood
44 PAGE
Meet Shonda Laurelee Mackey, a multi-talented force in the tattoo industry. As a vegan, she brings a unique perspective to her work as an international tattoo model, event host, and actress.
Based in Phoenix, AZ, Shonda embodies beauty and grace in everything she does. Follow her journey as she continues to captivate audiences with her stunning tattoos and undeniable charisma.
Follow her journey as a performer and model on Instagram at @queenofblood and see her everyday life up close.
45 PAGE
FULL BACK THEMED
TATTOOS
TATTOO MADE BY @JESSYENTATTOO
46 PAGE
@ATA.INK @JULIAN.SIEBERT @MATT.CURZON @MORIEL.SEROR
@KIKUPUNK @ALLENBRUNN @JULIAN.SIEBERT @WALER_MONTERO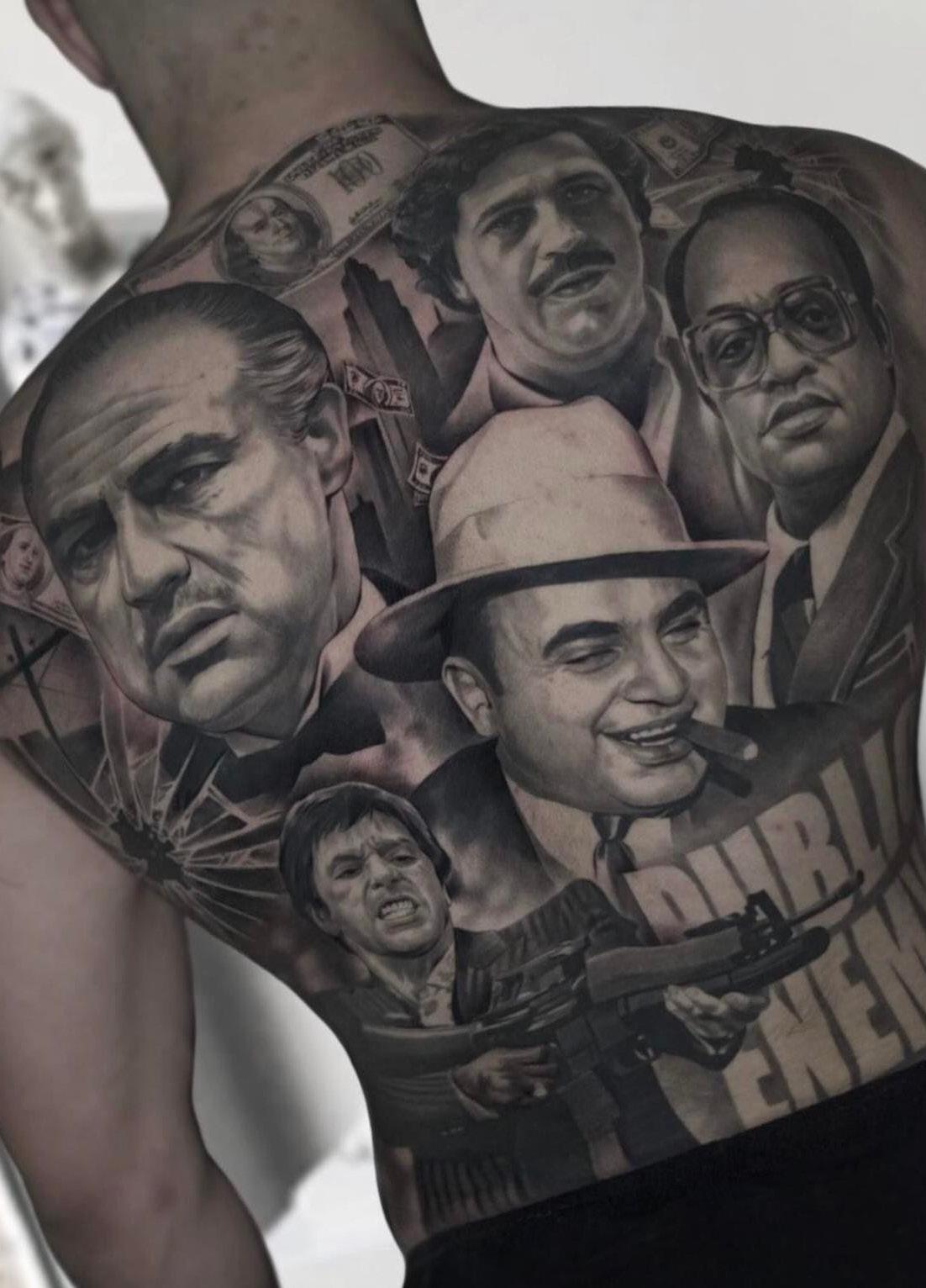 @POLISH.DAN.TATTOO @OKAMI.TATTOO @BOBAVHETT @ROCKATOMASTATTOO
@MAJORINK_JACKSON @ YOGI_LUMINA @NEONJUDAS @TATTOOSBYLYNN_SDT
NEXT THEME TATTOOS EGYPTIAN
TATTOO MADE BY @ALEXYOUNGTATTOO
KATOWICE TATTOO KONWENT
See and let yourself be seen
Tattoo Convention attracts tattoo artists from various, even very distant parts of the country. Thus, it creates an ideal opportunity to meet your favorite artist, without having to plan a special trip.
Perhaps it is at the Tattoo Convention that
you will finally be able to implement a long planned project by an artist observed on the Internet. The time of the Convention is also a good opportunity to get to know and have an interesting conversation with performers whom we value or whom we will not ice for the first time only during the festival. Visitors who are familiar with the tattoo community can use these moments to spend a nice time with interesting people and establish new relationships – not only business.
All Photos in the coverage:
KATOWICE KONWENT
An inseparable element of Tattoo Konwent is a competition for the best tattoos in selected categories. However, it is not an event addressed only to tattoo artists. If you have a unique work of art on your skin, you can present it on stage in front of a wide audience. It is possible that your tattoo will win an award in one of the Katowice competition categories:
Best black tattoo
Best Watercolor / Watercolor Tattoo
The best realistic tattoo (performed during the convention)
Best Old School Tattoo
Best Graphic/Geometric Tattoo
the best tattoo related to Silesia (made during the convention)
The best tattoo of the first day (made during the convention)
The best tattoo of the second day (made during the convention)
coverage: @Kamilaburzymowska
Outside the mainstream
This year, the music stage of the Tattoo Convention in Katowice will host two unique bands. The first of them are Komety a group that has been co creating the Polish alternative scene for 20 years. The birth of this astral band dates back to 2002, and so far they have released a total of nine albums.
Their music is now known in various parts of the world, m.in England, Germany, Sweden and Mexico. The next concert will belong to Vermona Kids, a formation from Wołów, which began its activity in 2018. Their first release "Very Sorry" appeared at the turn of 2018 and 2019 and was warmly received by the listeners.
Vermona Kids have released their second studio album "RSVP", which, like all their work, is a mixture of indie rock with elements of rock and post punk. In addition to the two bands, the audience of the Tattoo Convention will have the opportunity to enjoy the festival attractions to the sounds of DJ sets. In addition to musical attractions, visitors will enjoy an exciting performance a show of alternative art performed by an exceptional guest. Fakir Testa at the Tattoo Convention will come straight from Spain to charm and surprise the festival audience. His program includes elements such as swallowing fire, walking on knife blades or even cardiac arre st! The performance will be prepared for all viewers, including the youngest ones. Don't miss this show and let yourself be mesmerized by Fakir Testa!
54 PAGE All Photos in the coverage:
55 PAGE coverage: @Kamilaburzymowska
All Photos in the coverage:
56 PAGE
coverage: @Kamilaburzymowska
All Photos in the coverage:
58 PAGE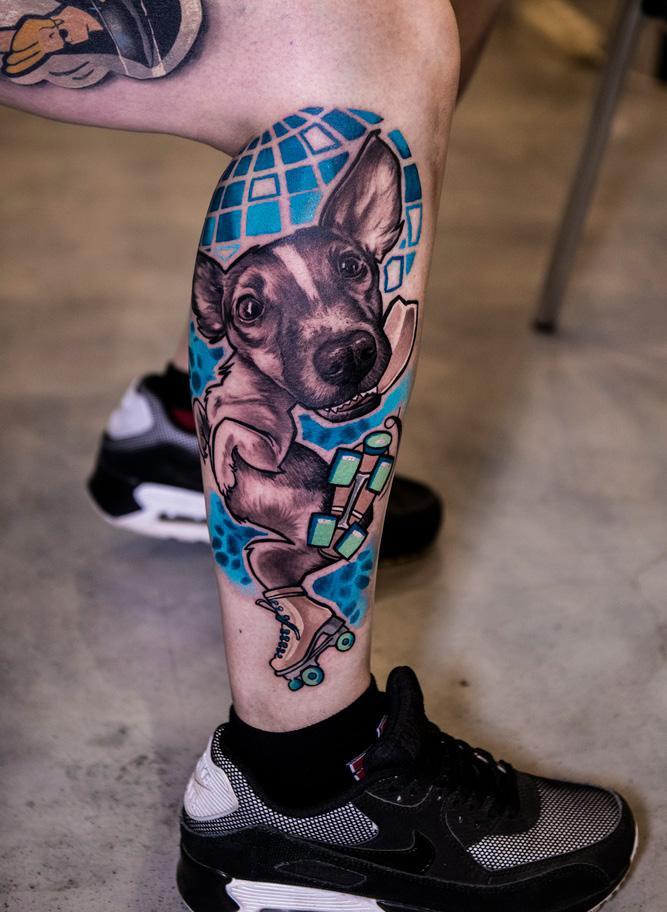 @BLACKWALLART coverage: @Kamilaburzymowska 59 PAGE
PORTFOLIO
SECTION
PICTURES THAT SAYS MORE THAN 1000 WORDS
TATTOO MADE BY @ VLADOLLLA
@boloartattoo @Andrey_kolbasin @animal_tattooer @dmitrygorbunov_
@Skezytattoo @Fibs_ @Markwosgerau @Vladollla
@Lishchukandriy @Ad_Pancho @Adrienn.kern @Dbkaye
@Miguelwom @Demka_tattoo.artist @James_artink @Maciektattooz
@Sandradaukshtatattoo @Magdakoralska @Tomekkolucki @Szymon.szumala
TATTOOSELFIES
Celebrate the beauty spotlight on tattooed women. their self-expression through capturing the unique and their bodies. Join us in appreciating confident women who are
TATTOO_SELFIE_EU
66 PAGE
CLARA.DIEFKE ANJACLEO
TATTOOSELFIES
of ink on skin with our women. We proudly showcase through stunning selfies, and empowering art gracing appreciating these bold and are proud of their tattoos
TATTOO_SELFIE_EU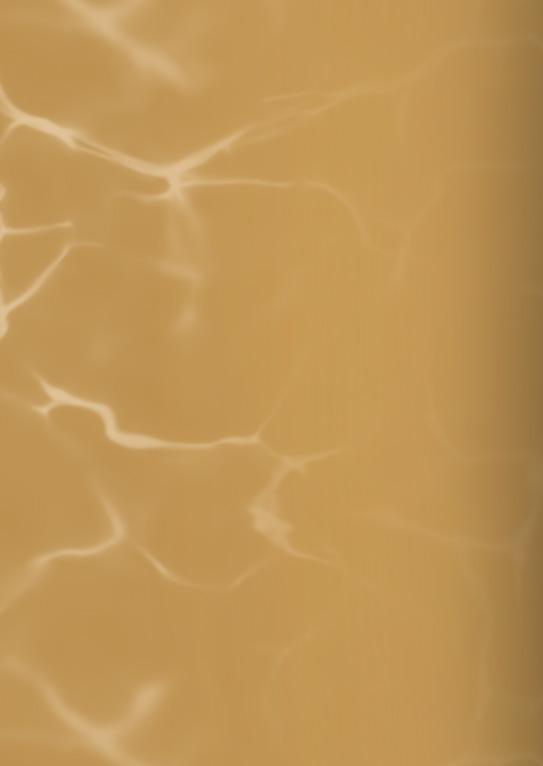 PAGE
67
EMBODOE
LILLAFAMILJEN_
MARIANAMENDEZ
TATTOOSELFIES
Celebrate the beauty spotlight on tattooed women. their self-expression through capturing the unique and their bodies. Join us in appreciating confident women who are
TONIO_GEO
TATTOO_SELFIE_EU
TATTOOSELFIES
of ink on skin with our women. We proudly showcase through stunning selfies, and empowering art gracing appreciating these bold and are proud of their tattoos
SIMONE_F_INKED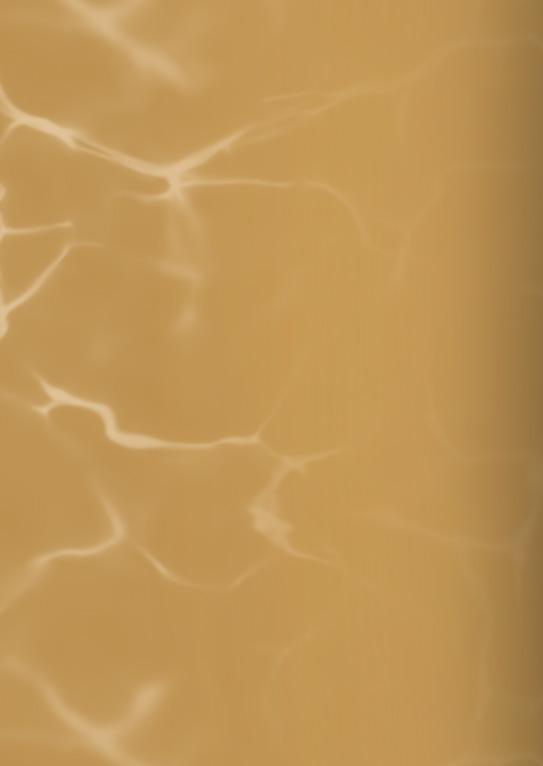 TATTOO_SELFIE_EU
STEFANIEXLEE
COLOR REALISM @SHATSKYTATTOO / RUSSIA
Get To Know Alex Damgaard
What is your favorite tattoo brand?
Kwadron! They have been a loyal friend in the industry from day one. Always top class equipment.
What are you passionate about besides tattoo's and art?
Time besides tattooing? Maybe in another life. The things i am passionate about besides tattoing, are things that make tattoing more availbe or accesable. So healths plays a big deal in this game! An example: Ive built a sauna and icebath in my garden only with the intention to boost my healt so i can tattoo more. Thats how i think and how i strive to acheive my goal of becoming the top artists in the world
How did you get to be a tattoo artist?
By being a shitty carpenter! Just kidding, but i was honestly properbly the worst apprentice availble. So you can guess how long that lasted before i got kicked out of that industry.
The best experience the tattoo world has given you?
The oppertunity to build a life around my work. Tattooing took so much of my time, so after some years i accepted that tattooing and the business around it basicly was my whole life, and not just a work
i started to slowly optain laser focus about what i wanted, and how to get it.
Favorite tattoo style, and the worst tattoo style for you?
Realism. Surprise! Ive always loved realism, and dont think i will ever grow tired of it. I dont really have a style i dont like. The history and evolution of each tattoo style is so interesting to me. So i kind of end up honering the grand masters, and the whole process that is needed to create new styles.
If you weren't a tattoo artist, what would you be doing for a living?
I would be self employed in some other way. I see creativity as creation. Creating a business and a life around it, is at least as fun as the aspect of creating a tattoo. So i would without doubt had found another fun way, to make a living.
next edition april 2023
model @queenofblood