The Leiden City Guide,full of tips and inspiration.
LeidenGuideCity
Get to know Leiden. A city of discoveries.
The power of Leiden
GET TO KNOW THE CITY OF LEIDEN EUROPEAN CAPITOL OF SCIENCE
In 2022, Leiden is the European capital of science for a year. And for good reason, as knowledge belongs to Leiden, the city with the oldest university of the Netherlands. Then, now and in the future, it is the place where innovation, science and talent come together. Where parties collectively invest in the knowledge economy. A city of knowledge & culture for citizens, visitors, companies and talents.
2
Your adventure starts at the VVV: the Tourist Information Office. Whether you're looking for a good restaurant, detailed information about the events and activities of the upcoming weekend, or want to walk the Rembrandt Route, you'll find what you need at the VVV. The VVV is located near Leiden Central Station and is the place to go for all your questions about the city. You'll also find the city map, walking tours and a treasure trove of tips on how to spend your time in the city and its environs. Prefer to find your way through Leiden by digital means? No problem! Just go to leiden.nl.
There is so much to discover, see and experience here. With its rich history, museums, theatres, bustling city centre, monuments, shops, restaurants, cafes and the illustrious university, it's impossible to be bored in this city. Whether you're here for a couple of days or a longer stay, you'll get a taste of the good life in Leiden.
Mon-Fr 8.00 - 18.00
T. +31 71516 60 00
E: info@vvvleiden.nl
Sat 10.00 - 16.00 Sun 11.00 - 15.00
Opening hours*
VVV StationswegLeiden 26
The
*Hours may vary. Check online for the current opening hours.
Leiden City Guide is published by Leiden&Partners, in cooperation Centrummanagementwith Leiden. No part of this publication may be reproduced, stored in a system or transferred in any form or by any means without written permission from the Publisherpublisher. Leiden&Partners Design & realisation Campaigns&Results Print Drukkerij De Bink © 2022 3
City of Discoveries That's Leiden
n rijn Rijn galgewater morssingel steens witte singel MORSSINGEL MORSWEG MORSSTRAAT BAO BREEST LANGE BRRAPENBURG RAPENBURG RAPENBURG RAPENBURG KA WITTESINGEL WITTESINGEL WITTESINGEL WITTESINGEL WITTESINGEL P GALGEWATSERTATIONSWEG STEENSTRAAT NARMSTRAAT1eBNNENVESTGRACHT SINTAGAATSTRAAT K ORT G ALGE WATER HAAGWEG NOORDEINDE TURFMARKTNOORDEINDESCHPHOLWEGPLEIN NIEUWE BEESTEN-MARKT GROENHAZENGRACHTDOELENSTEEGSTERRENWACHTLAAN 5eBINNENVESTGRACHT PRINSESSE-KADE REMBRANDTSTRAAT RIJNSBURGERSINGEL 2VESTGRACHTeBINNENSCHUTTERS WEDDESTEEG SCHIPHOL SCHUTTERSVELD RGERWEG RIJNSBURGERWEG PLESMANLAAN PLE SMANLAAN PLESMA NLAAN PLESMANLAAN DOCTORLELYLAAN DOCTORLELYLAAN DOCTORLELYLAAN SANDIFORTDREEF SANDFORTDREEFWASSENAARSEWEG WASSENAARSEWEG WASSENAARSEWEG ALBINIUSDREEF DARWINWEG JRNENSCHIEKADE CHURCHILLLAAN CHURCHILLLAAN HAAGWEG HAAGWEGMORSWEG MORSWEG MORSWEG HAAGWEG N206 Leiden 1 7 20 2 21 3 22 4 29 35 12 36 25 30 F 1 Naturalis 2 Rijksmuseum van Oudheden National Museum of Antiquities 3 Museum Volkenkunde 4 Hortus botanicus Leiden 5 Rijksmuseum Boerhaave 6 Museum De Lakenhal 7 Japanmuseum SieboldHuis 8 Molenmuseum De Valk De Valk Windmill Museum 9 Erfgoed Leiden | Leiden Heritage 10 Leiden American Pilgrim Museum 11 Leids Wevershuis The Leiden Weaver's House 12 CORPUS 'reis door de mens' CORPUS 'journey through the human body' 13 Young Rembrandt Studio 14 Young Rembrandt School 15 Pieterskerk 16 De Burcht 17 Hooglandse Kerk 18 Stadhuis | City Hall A Haarlemmerstraat B Hartje Leiden C De Bree D Pieterskwartier 19 Koornbrug 20 Morspoort 21 Academiegebouw 22 Leidse Sterrewacht 23 Leidse Schouwburg 24 Stadsgehoorzaal Leiden 25 Theater Ins Blau 26 Gebr. De Nobel 27 Scheltema Leiden 28 Columbus Watersport 29 Bootjes en Broodjes 30 Rederij Rembrandt 31 Leiden Canal Cruises 32 Rederij van Hulst 33 Leidse Rederij 34 Rondvaart Leiden 35 Leiden Water Tours 36 Bioscoop | Cinema Lido 37 Bioscoop | Cinema Trianon 38 Bioscoop | Cinema Kijkhuis E Heren/Doezastraat F Beestenmarkt G Cultuurkwartier Rijn Rijn rijn HMORSWAAGW PLESMANLAAN PLESMANLAAN PLESMANLAAN PLESMANLAAN DOCTORLELYLAAN DOCTORLELYLAAN DOCTORLELYLAAN DOCTORLELYLAAN HAAGSESCHOUWWEG HAAGSESCHOUWWEG MEDIJKSEWEG OHSNEVETSFDREEF STEVENSHOFDREEF RGTJALMAWEG SANDIFORTDREEF SANDIFORTDREEF WASSENAARSEWEG WASSENAARSEWEG WASSENAARSEWEG WASSENAARSEWEG ALBINIUSDREEF DARWNWEG RIJNSBURGERWEG CHURCHLLLAAN CHURCHILLLAAN HAAGWEG HAAGWEGMORSWEG MORSWEG MORSWEG HAAGWEG ENDEGEESTERSTRAATWEG LUMC N206 N206 N206 A44 N206 1 12 12 4
maresingel hlemmtkvatraerreraa oude vestnieuwerijn herengrahtc oude ri rijnsburger singel nschuur zoeterwouds esi ngel legnisljiz OUDE SINGEL OUDE SINGEL OUDESINGEL OUDESINGEL HAARLEMMERSTRAAT HAA RLE MM ERSTRAAT HAARLEMMERSTR LANGEMARECAECILIASTRAAT CAEC ILIASTRAATSTILLERIJNTPOTHEKERSDIJKOMMARKTRAAT BREESTRAAT BREESTRAAT BREESTRAAT UG LANGEBRUG LANGEBRUG LANGEBRUG AALMARKT KLOKSTEEGPIETERSKERKHOFRAPENBURGRAPENBURG DOEZASTRAAT NIEUWSTEEG STEENSCHUUR STEENSCHUUR RAAMSTEE G VLET VLET BOISOTKADE KASERSTRAAT WITTESINGEL ZOETERWOUDSES NG E L PAPENGRACHT HERENSTEEG PETERSKERKGRACHT KORTE MARE NIEUWE MARENIEUWEBEESTEN-MARKT OUDE VEST OUDE VEST OUDE VEST OUDE VEST MAARSMANSTEEG LANGE SINT AGNIETENSTRAAT VROUWENKERKKOORSTEEG VROUWENSTEEGCHOORSTEEGPIETERSKERKSCHOOLSTEEG DIEFSTEEGZONNEVELDSTRAATCATHARINASTEEGMANDENMAKERSSTEEGMARKTSTEEG GARENMARKT J AN V AN H OU TK ADE ZOETERWOUDSESINGEL LEGNESDUOWRETEOZSHOEFSTRA AT LAMMER-MARKT LANGEGRACHT LANGEGRACHT LANGEGRACHT 3e B NN EN VESTGR RIJNSBURGERSINGEL HAARLEMMERWEG HAARLEMMERWEG MARESINGEL MARESINGEL MARESINGEL VELD MOLENWERF VAN DERWERFSTRAAT VANDER WERFSTRAAT o ude rijn OUDERIJN OUDERIJNLANGEMARE HOOGLANDSE KERKGRACHTMSIVARKT BOTERMARKT NIEUWERIJN NIEUWE RIJN NIEUWE RIJN N EUWE RIJN HOOIGRACHT HOOIGRACHT MARKTKAASIR DRIESSENSTRAAT MIDDELSTEGRACHT MIDDELSTEGRUITERSTEGRACHT UITERSTE GRACHT HERENGRACHT HERENGRACHT KLEPAANSTRAAT KLOKPOORT KOREVAARSTRAAT HOGEWOERD HOGEWOERD HOGEWOERD P LANTAGE UTRECHTSE VEER UTRECHTSE VE ER TSORISSTEEG VESTESTRAAT CLARENSTEE G ANVOSSENSTEEG MARESINGEL ZANDSTRAAT GREVENSTRAAT DRUCKERSTR KRAAERSTRAAT VESTESTRAAT MIDDELWEG LAMMERMARKT SKERKTEEG GROENESTEEG NIEUWSTRAAT OUDEVEST VOLMOLEN-GRACHTPAPEGAAIS-BOLWERK TWEELINGSTRAAT STILLEMARE DONKER-STEEG HOOGSTRAATNIEUWERIJN BURGSTEEG BKOORNRUGSTEEG GANGETJE OOSTERKERKSTRAAT THOUMARKTMARKTHOUT HAVENTHGREHEDUOENRAC TANHEREGRCHLANGESTRAAT ALNGESTRAAT LANGESTRAAT HULPWERFBRUG HERENSINGEL HERENSINGE L KALVER-MARKT ZHAVENKADEUIDSINGEL ORANJEGRACHT ORANJEGRACHT LAKENPLEINVERVERSTRAATWAARDGRACHT LEVENDAAL L EVENDAAL L EVENDAA L LEVE NDAAL 4e BINN EN VESTGRACHT 4eB IN NENVE ST GRACHT PLANTSOEN PLANTSOEN PLANTSOENGEREGRACHT GO RTES TRAAT GORTES TRAATRNSTRAATRNSTRAATORANEBOOMSTR. PLANTAGELAAN HERENSINGEL ZIJLSINGEL ZIJLSINGEL HOGE RIJNDIJK HOGE R NDIJK LAGE RIJND J K LAGE RIJNDIJK KOOILAANKOOLAANKOOLAAN WILLEMDEZWIJGERLAAN WILLEM DE ZWIJGERLAANLWEG GOOIMEERLAAN HERENSTRAAT AAT LAMMENSCHANSWEG AN BURGGRAVENLAAN Leiden APOTHEKERSDIJK 1513 14 8 26 3832 16 9 27 33 17 10 23 5 18 11 24 6 19 31 37 28 34 AALMARKT RIJN B E D G A C Museum Theater | Theatre Parkeren | Parking Passantenhaven | Pass through MarinaFietsenstalling | Bike parking Universiteit | University Winkelroutes | Shopping routes Politiebureau | Police station Rondvaart | Boat tour Index Parkeergarage | Parking garage Rijn galgewater morssingel maresingel haarlemmertrekvaart oude vestnieuwerijn herengracht rijnsburgersingel steenschuur witte singel zoeterwoudses ngel legnisljiz OUDE SINGEL OUDE S NGEL OUDE SINGEL OUDESINGEL HAARLEMMERSTRAAT HAARLEMMERSTRAAT HAARLEMMERSTR MORSSINGEL EG MORSSTRAAT ANGEMARECAECILIASTRAAT CAECILIASTRAATSTILLERIJNBAPOTHEKERSDIJKOOMMARKT BREESTRAAT BREESTRAAT BREESTRAAT BREESTRAAT LANGE BRUG LANGEBRUG LANGEBRUG LANGEBRUG AALMARKT KLOKSTEEGPIETERSKERKHOF RAPENBURG RAPENBURG RAPENBURG RAPENBURG RAPENBURG RAPENBURG DOEZASTRAAT NIEUWSTEEG STEENSCHUUR STEENSCHUUR RAAMSTEEG VLET VLET BOISOTKADE KASERSTRAAT WITTESINGEL WITTESINGEL WITTESINGEL ZOETERWOUDSESINGEL WITTESINGEL WITTESINGEL WITTESINGEL PAPENGRACHT HERENSTEEG PIETERSKERKGRACHT GALGEWATERSTATIONSWEG STEENSTRAAT NARMSTRAAT KORTE MARE 1eBNNENVESTGRACHT SINTAGAATSTRAAT NEUWE MARE KORT GALGEWATER EG NOORDE NDE TURFMARKTNOORDEINDESCHPHOLWEGPLEIN NIEUWEBEESTEN-MARKT BEESTEN-MARKT OUDE VEST OUDE VEST OUDE VEST OUDEVEST GROENHAZENGRACHTDOELENSTEEGSTERRENWACHTLAAN5eBINNENVESTGRACHT MAARSMANSTEEG PRINSESSE-KADE LANGESINTAGN ETENSTRAAT VROUWENKERK-KOORSTEEG VROUWENSTEEGCHOORSTEEGPIETERSKERKSCHOOLSTEEG DIEFSTEEGZONNEVELDSTRAATCATHARINASTEEGMANDENMAKERSSTEEGREMBRANDTSTRAAT GEETSTKRAM GARENMARKT AN VAN HOUTKADE ZOETERWOUDSESINGEL EGNSESDUOWRETEOZHOEFSTRAAT LAMMER-MARKT LANGEGRACHT LANGEGRACHT LANGEGRACHT RIJNSBURGERSINGEL 3e B NNENVESTGR RIJNSBURGERSINGEL 2VESTGRACHTeBINNEN HAARLEMMERWEG HAARLEMMERWEG MARESINGEL MARES NGEL MARESINGEL SCHUTTERSVELD MOLENWERF VAN DER WERFSTRAAT VANDERWERFSTRAAT oude rijn OUDERIJN OUDERIJNLANGEMARE HOOGANDSE KERKGRACHTVSMARKT BOTERMARKT NIEUWERIJN NIEUWERIJN NIEUWE RIJN N EUWE R N HOOIGRACHT MARKTKAAS-HOOIGRACHT IR DRIESSENSTRAAT MIDDELSTEGRACHT MIDDELSTEGRUTERSTEGRACHT UITERSTE GRACHT HERENGRACHT HERENGRACHT AKLEPANSTRAAT KLOKPOORT KOREVAARSTRAAT HOGEWOERD HOGEWOERD HOGEWOERD PLANTAGE UTRECHTSE VEER UTRECHTSE VEER STORISSTEEG VESTESTRAAT CLARENSTEEG ANVOSSENSTEEG MARESINGEL ZANDSTRAAT GREVENSTRAAT DRUCKERSTR KRAAERSTRAAT VESTESTRAAT MIDDELWEG LAMMERMARKT STEEGKERKGROENESTEEG NIEUWSTRAAT OUDEVEST VOLMOLEN-GRACHTPAPEGAAIS-BOLWERK TWEELINGSTRAAT STLLEMAREHOOGSTRAATDONKER-STEEGNEUWERIJN BURGSTEEG BKOORNRUGSTEEG GANGETJE OOSTERKERKSTRAAT HOUT-MARKTMARKTHOUTHAVENTHCARGNEREHEDUO THCARGNEREHLANGESTRAAT LANGESTRAAT LANGESTRAAT HULPWERFBRUG HERENSINGEL HERENS NGEL KALVER-MARKT ZHAVENKADEUDSNGEL ORANEGRACHT ORANJEGRACHT LAKENPLEINVERVERSTRAATWAARDGRACHT LEVENDAAL LEVENDAAL LEVENDAAL LEVENDAAL 4e BINNENVESTGRACHT 4e B NNENVEST GRACHT PLANTSOEN PLANTSOEN PLANTSOENGEREGRACHT GORTESTRAAT GORTESTRAATRNSTRAATRNSRAATORANJE-BOOMSTR. PLANTAGELAAN HERENSNGEL ZIJLSINGEL ZIJLSINGEL WEDDESTEEG HOGE R JNDIJK HOGE RIJNDI K LAGE R ND JK LAGE RIJND KOOLAANKOOLAANKOOLAAN WILLEMDEZWIJGERLAAN WILLEM DE ZWIJGERLAANSCHIPHOLWEG SCHUTTERSVELD RIJNSBURGERWEG RIJNSBURGERWEG OEGSTGEESTER WEG GOOIMEERLAAN GOOIMEERLAAN RNENSCHEKADE HERENSTRAAT HERENSTRAAT HERENSTRAAT LAMMENSCHANSWEG URGGRAVENLAAN BURGGRAVENLAAN BURGGRAVENLAAN Leiden Centraal Politie Hartebrug-kerk Mare-kerk Van Werfparkder Huigpark Leiden 35 28 32 33 34 21 22 23 24 26 27 25 19 20 17 18 16 6 7 8 9 4 5 11 14 13 15 10 2 3 29 31 30 Station Lammenschans 36 5
city of courtyard gardens 18 Leidse Hofjesconcerten 18 TenTips for a night out 20 Leiden, city of culture 22 Leidse Schouwburg & Stadsgehoorzaal 23 Theater Ins Blau 23 Bioscopen Leiden 24 ActivityTips 25 Leidse Virtual Reality Experience 25 Escape from Wonderland 25 Susan's tips 26 Cafes and restaurants 29 Stadsbrouwhuis 30 Brownies&downieS Leiden 31 Brasserie de Poort 32 De tuin van de smid 32 Casual Dining bij Hudson Leiden 33 Sabor 34 Meneer Jansen 34 contents 6
Leiden,
City of Discoveries 3 Citymap Leiden 4 Index 6 Out on the water! 8 Columbus Watersport 9 De Leidse Rederij 9 Everything within walking distance 10 De Leidse Loper 10 Science Route 10 Rembrandt Route 11 Hofjes Route 11 Pilgrims Route 11 Gilde Leiden 11 Leiden, city of museums 12 Family TopTen 14 Young Rembrandt in Leiden 16 Rembrandt Route 16 Young Rembrandt Studio 17 Young Rembrandt School 17
Just Meet 35
Van Goyen Jeneverhuis 39
Visrestaurant Crabbetje 40
41 Passion
Top5 cadeau Tip & Juul Lifestyle for Kids
INDEX Poetry Books 52
Leiden 48
De Zilverfabriek 53
BizonBikeCompany 69
Jeugdboekhandel Silvester 52
TopTen girl's day out 58
8 Best places to go 36
41 Pipa
INQAR HuurMij Leiden 70
Leidsch Beleg 40 van Matthijs Pizzabakkers Herenstraat Food Streetfood Bar in
53
IJs
Boutique Hotel d'Oude Morsch 61
Terpen Tijn art supplies 53
Driftwood Distillery 68
42 Lab071 42 Scarlatti 43 Restaurant La Diva 43 TopTips for men 44 6 City Hotspots 46 Shopping
Overnight stays 60
Lemmy's 38
Leiden made 53 Wonderful Nature 53 Bluesome 53
Katwijk 64
Wassenaar & Voorschoten 67
Stoomtrein Katwijk Leiden 69
Verita's Visit Holland 69
Noordwijk 65
Oegstgeest 64
7
Oerlemans Kinderschoenen 52
Leiden accessible 70
Warmond 66
50 Jut
Unique shopping in Leiden 56
A region full of surprises 62
BFF 38
The Leiden market 55
Boekhandel Kooyker 52
41 De
Leiden is also a perfect starting point for lovely day trips in the area. The lakes of De Kaag and Braassemermeer are just around the proverbial corner, and seaside resorts like Katwijk are within sailing (or boating) distance. Even better: in summer, Venetievanhetwesten.nl runs a water taxi service between Katwijk and Leiden!
Leiden is second only to Amsterdam in having the most water flowing within its city gates. Leiden's historic city centre has a stunning total of 28 kilometres of canals and moats. Of course, there's only one practical way to cross all that water: bridges. Leiden's centre over 88 of them! And this historic city looks completely different from the water.
8
28
andkilometresofcanalswaterways
Out on the water!
flow past the museums, the city's courtyards and countless historic buildings with beautiful facades. Cafes, restaurants and other establishments line the quaysides, many of which have terraces right along the water.
Leiden's boating businesses offer a wide range of boat tours and package deals, but you can also rent a boat to make your own way across the Leiden'swaters.canals
Watersport
Apothekersdijk 5
Aboard a stylish water bus, you glide across the surface of picturesque canals and sail along the green waterways of Old Leyden. An experienced skipper entertains you with stories and anecdotes about the splendour of Leiden's past. It's an hour-long tour that departs six times per day, starting from 10.30. Leidse Rederij is just five minutes' walking distance from Central HavenkantoorStation.–
Columbusleidserederij.nl
Come explore Leiden with Columbus Watersport! It's easy to rent a boat and explore Leiden's historic centre at your leisure, or let one of our skippers take you on an amazing private cruise in our luxury open tour boat.
Leidse Rederij
columbuswatersport.nl
All our boats are electrically powered, so they're good for the environment and nice and quiet.
9
10
This route connects the inner city and the Leiden Bio Science Park. Along the way, illustrations and stories reveal Leiden's deep scientific history. The Science Route can be picked up for free at VVV Leiden in 2022, in celebra tion of Leiden European City of Science (subject to availability).
stadswandeling Leiden
With De Leidse Loper, Leiden's secrets are revealed to you. From €4.95
Get the most out of your visit to Leiden by buying one of the city walking tours from the Tourist Information Office (VVV)!
De LeidseLoper
The ultimate tour for those who want to get acquainted with Leiden's most beautiful spots. Many of the historic monuments and special vistas can be hard to find.
Discover Leiden, City of Heritage
DE LEIDSE LOPER
withinEverythingwalkingdistance
Leiden is full of unique sights and landmarks: courtyards, windmills, churches, city gates and more. With almost 3,000 historic monuments, Leiden ranks third in the Netherlands for sheer amount of heritage! The buildings within the canal belt are closely packed together, so a walking tour of Leiden's hotspots and historic monuments is definitely worth your time.
ScienceRoute
Speciaal voor deze wandeling hee Leiden Marketing de 'Leidse AR Rembrandt Route' app ontwikkeld. Een Augmented Reality app waarbij stadsgids Onno Blom op zeven locaties op bijzondere wijze aanvullende informatie gee . Door een AR-'hotspot' op je telefoon te selecteren, navigeert de app je moeiteloos door de stad. Eenmaal op de AR-locatie gearriveerd kun je met je telefoon op ontdekkingstocht door de geschiedenis van Rembrandt & de Gouden Eeuw in Leiden, Stad van Ontdekkingen. De Leidse AR Rembrandt Route-app is gratis
haar 35 ho es een echte ho esstad. wandeling langs ho es uit alle tijdenmiddeleeuwen en de 17e eeuw tot aan tijdperk eind 19e eeuw ontstaat beeld van de rijke schakering en Leidse ho es. Inclusief informatie over toegankelijk zijn voor publiek.
ROUTEstadswandelingenLeidenachterzijderondwandelingin de voetsporen van beroemdste grootmeester uit de Gouden Rembrandt van Rijn. Het was in Leiden dat letterlijk en figuurlijk het licht zag. De Leienaar verbleef de eerste 25 jaren van Leiden en legde hier de basis voor indrukwekkende artistieke carrière.
PILGRIMS
Ontdek de Pilgrimhistorie van Leiden: een bijzondere stadswandeling langs de hoogtepunten. © 2020 Leiden Marketing, 2e druk. Uitgever Leiden Marketing Redactie Lucien Geelhoed Susan Suèr en Marlijn Kok Vormgeving Campaigns&Results Fotografie Kees Hummel e.a. Met dank aan Erfgoed Leiden en Omstreken Museum De Lakenhal Pieterskerk Leiden Contact Leiden info@leidenmarketing.nlMarketing
Leiden, Stad Ontdekkingen.van Treed in de voetsporen van de Pilgrims, de illustere voorvaderen van de Verenigde Staten, en ontdek de verrassende herkomst van een aantal gewoonten en gebruiken die zij 400 jaar geleden vanuit Leiden meenamen op de Mayflower naar Amerika. Ga terug in de tijd en ervaar zelf hoe hun leefomgeving er in de Gouden Eeuw uitzag.
Rembrandt Route
te downloaden in de Apple Store of in de Google Play Store. Een drietal locaties bevindt zich aan de overkant van het water. De tekst in deze route gee daar extra informatie over. Leiden is niet alleen de stad waar Rembrandt van Rijn het licht zag. Het is ook de stad waar de Pilgrims, de 'founding fathers' van Amerika, tussen 1609 en 1620 in vrijheid konden wonen en werken. Zij woonden in een van de 35 ho es die Leiden rijk is. Naast de Rembrandt Route is er ook een Pilgrims Route, Ho es Route en De Leidse Loper beschikbaar. Deze symbolen geven aan op welke locaties deze routes elkaar Benieuwdkruisen.geworden? De wandelingen zijn verkrijgbaar bij de VVV Leiden. Allerechtenvoorbehouden.Nietsuitdeze uitgavemagwordenverveelvoudigd,opgeslagenineensysteemofwordenovergezetinwelkevormdanook(elektronisch,fotokopieofanderszins)zondertoestemmingvandeuitgever.Dezeuitgaveismetdegrootstmogelijkezorgsamengesteld.Wijhebbenonsbestgedaanomvanalleafbeeldingenderechtmatigeeigenaarteachterhalenenhiertevermeldenmetdedaarbijbehorendecredits.Deredactie,nochdeuitgeverkanaansprakelijkwordengesteldvoorschadealsgevolgvaneventueleonjuisthedenen/ofonvolkomenheden. © 2019 Leiden Marketing, 1e druk. Uitgever Leiden Marketing Redactie Leiden Marketing, Museum De Lakenhal Vormgeving Campaigns&Results Fotografie Kees Hummel, Marc de Haan, Erfgoed Leiden en Omstreken, Matthijs de Rijk, Laure Etienne, e.a. Coverbeeld Zelfportret, Rembrandt, ca. 1628, Collectie Rijksmuseum. Pagina 21: Frits van Oostrom, Nederlands historisch letterkundige Met dank aan Erfgoed Leiden en Omstreken, Museum De Lakenhal, e.a. Contact Leiden info@leidenmarketing.nlMarketing 1 uur en 50 stadswandelingminuten met historischeRealityAugmentedoplocaties In de voetsporen van RembrandtLeiden A4 A44 N11 N206 N206 N206 N206 24 18 1016 5 3 1 Leiden, waarhetRembrandtlichtzag. Een bijzondere stadswandeling langs de hoogtepunten van Rembrandt & de Gouden Eeuw. REMBRANDT ROUTE ROUTEPILGRIMS ROUTEHOFJES stadswandeling Leiden In de voetsporen van de Pilgrims Leiden A4 A44 N206 N206 N206 Leiden Centraal Rijn Rijn rijn Rijn maresingel haarlemmertrekvaart nieuwerijn herengracht oude rijn ouderijn ouderijn nieuwe rijn KorteVliet Vliet rijn-schiekanaal rijn-schiekanaal PIETERSKERKHOF NIEUWEBEESTENPRINSESSE- VROUWENKERK-KOORSTEEG MOLENWERF VOLMOLEN-GRACHT TWEELINGSTRAAT DONKER-STEEG HOOGSTRAAT LAKENPLEIN A44 Japanmuseum Biodiversity Center MorspoortMorspoort 25 24 23 19 12 7 1 uur en 45 stadswandelingminuten
Leiden has 35 courtyard communities, virtually all of them located in the city centre. Each and every one of these courtyards are idyllic places that blot out the noisy bustle of the city and give the impression of being frozen in time. From €3.50
The Pilgrims Route shows off the historic locations in Leiden where the Pilgrims lived in the 17th century before their famous voyage to America aboard the Mayflower in 1620. € 6.95
Gilde Leiden
€
Hofjes Route
stadswandeling Leiden stadswandelingenLeidenOntdekkingen. de 'founding fathers' van de Verenigde woonden en werkten tussen 1609 en 1620 Pilgrims Route is de ideale basis voor onvergetelijke wandeling door historisch Leiden bezienswaardigheden, rijkelijk voorzien achtergrondverhalen, talloze anekdotes en haar 35 ho es een echte ho esstad. wandeling langs ho es uit alle tijden middeleeuwen en de 17e eeuw tot aan tijdperk eind 19e eeuw ontstaat beeld van de rijke schakering en Leidse ho es. Inclusief informatie over toegankelijk zijn voor publiek. Loper is een bijzondere rondwandeling Deze wandeling is dé wandeling kennismaken met de mooiste plekjes Veel
Uitleg symbolen
11
Loper is een bijzondere rondwandeling Deze wandeling is dé wandeling kennismaken met de mooiste plekjes Veel historische monumenten en doorkijkjes zijn doorgaans moeilijk te Leidse Loper biedt uitkomst en gee duidelijk overzicht van deze plekjes. uitgaveAllerechtenvoorbehouden.Nietsuitdezemagwordenverveelvoudigd,opgeslagenineensysteemofwordenovergezetinwelkevormdanook(elek-tronisch,fotokopieofanderszins)zondertoestemmingvandeuitgever.Dezeuitgaveismetdegrootstmogelijkezorgsamengesteld.Wijhebbenonsbestgedaanomvanalleafbeeldingenderechtmatigeeigenaarteachterhalenenhiertevermeldenmetdedaarbijbehorendecredits.Deredactie,nochdeuitgeverkanaansprakelijkwordengesteldvoorschadealsgevolgvaneventueleonjuisthedenen/ofonvolkomenheden.
Discover the picturesque city of Leiden with an enthusiastic guide. Daily from 1 April to 1 November, departing from the VVV. During the winter months, Friday – Sunday only. Departing from Burchtplein on Sundays. For more information go to Pilgrimsgildeleiden.nlRoute
boekje is met al zijn rijkelijk geïllustreerde achtergrondverhalen, talloze anekdotes en ruim twintig deelkaarten rond de meer dan veertig bezienswaardigheden het ideale vertrekpunt voor een onvergetelijke wandeling door historischLeidenLeiden.isniet alleen de stad waar de Pilgrims tussen 1609 en 1621 in vrijheid konden wonen en werken. Het is ook de stad waar Rembrandt van Rijn in 1606 het licht zag. Naast de Pilgrims Route is er ook een Rembrandt Route, een Ho es Route en De Leidse Loper beschikbaar. Deze symbolen geven aan op welke locaties deze routes elkaar Benieuwdkruisen.geworden? De wandelingen zijn o.a. verkrijgbaar bij VVV Leiden. ROUTEREMBRANDT ROUTEHOFJES stadswandeling Leiden HOFJES WANDELING
Wandel rond in
Curious about how Rembrandt spent the first 25 years of his life in Leiden? The Rembrandt Route connects all of the historic Rembrandt locations in the city. Sights include the great painter's birthplace, the studio of his teacher Jacob van Swanenburgh, and the Latin School that he first attended as a ten-year-old boy. 6.95 historische monumenten en doorkijkjes zijn doorgaans moeilijk te Leidse Loper biedt uitkomst en gee duidelijk overzicht van deze plekjes.
Dit
No other city in the Netherlands has this many magnificent museums within walking distance of each other. Together, they offer a wide range of nature, art and culture, as well as exhibitions, workshops and special events that really bring these unique collections to life. On weekends and during holidays, children are treated to exciting, fun activities. See leiden.nl/musea for all current exhibitions and activities.
Pick up the free museum brochure from the VVV for an overview of the current exhibitions.
12
Leiden museums
Leiden,Cityof Museums
photographyHilzPeter
What are the greatest discoveries in Dutch scientific history?
Museum De Lakenhal
This museum focuses around the broadcloth, graphic and canning industries. See the antique loom at work!
Rijksmuseum Boerhaave
National Museum of Antiquities
The museum for fine art, history and crafts from the city of Leiden.
This historic Dutch house contains all manner of Japanese treasures: prints, lacquerware, ceramics and hundreds of other rarities.
Enter the 5D Heart Theatre to take a dizzying trip through the human body as a red blood cell. Marvel at the miracle of your own body!
Leids Wevershuis
Leiden PilgrimAmericanMuseum
Leiden LibrariesUniversity
This quadrilingual public film tells the story of the development of windmills and how they work, using spectacular video footage of Leiden's windmills.
Come marvel at the archaeological riches and intriguing culture of the ancient Egyptians, Greeks and Romans, the historic Near East and the early Netherlands.
The exhibition space is located in the library's foyer on Witte Singel.
Erfgoed Leiden en Omstreken
The National Museum of Ethnology has been collecting cultural heritage from around the world ever since its establishment in Leiden in 1837.
Four centuries of collection, cultivation and examination have resulted in a spectacular garden with a wide variety of rare foreign plants.
Japan Museum SieboldHuis
Molenmuseum De Valk
See how the Pilgrims lived in Leiden. This is where you can discover the story of their Leiden period (1608-1620).
CORPUS "Journey Through the Human Body"
Learn about the heritage of Leiden and its surroundings, covering 16 kilometres, 3,000 boxes of archaeological material and information about 2,850 historic monuments.
National Museum of Ethnology
See, do and experience: in the new Naturalis, visitors of all ages can immerse themselves in the wondrous world of nature.
Hortus Botanicus Leiden
Naturalis Biodiversity Center
leiden.nl/musea 13
4 14
One of the city's hidden gems! For original presents for children, I always go to Lila, a shop with a large selection of sustainable, educational toys.
Silvester is the place to go for children's books. It has everything from songbooks for toddlers to young adult fiction!
Family Top 10
1
Dorien's Top 10 Family Favourites
Dorien lives near Leiden and loves to visit the city. She and her daughters all enjoy the time they spend there. Here are a few of her top tips for you.
WE Fashion
Silvester Bookshop
Do the kids need new shoes? Oerlemans offers an extensive range of children's shoes in all brands, sizes, widths and colours. And there is a great selection for parents, as well.
2
Oerlemans Schoenen
WE Fashion is not only an amazing shop for adult fashion, they carry a wide range of children's clothing as well. So it's a great place to fulfil all your shopping needs in one go!
3 Lila Speelgoed
Wrapping around the centre is the Singelpark, more than 6 kilometres of walking route through green surroundings and dotted with fun, educational playgrounds and cosy cafes and restaurants.
Terpen Tijn
Van BakeryMaanen
A family shopping trip wouldn't be complete until you've all had ice cream. Gelateria Maxims serves 30 different flavours of ice cream every day, and quayside on the Nieuwe Rijn is the perfect place to enjoy your tasty frozen treat!
7
Jut & Juul is a baby and children's shop whose fame extends far beyond Leiden! It's the ideal place for nursery decorations or baby shower gifts.
10
Want to have fun and get creative with your kids? Terpen Tijn has everything you need for painting and drawing. Who knows - your child might just be the next Rembrandt!
Singelpark
Gelateria Maxims
5
Tokkelientje is the ultimate clothing shop for children up to age 12, with a new collection every season. You're guaranteed to find the latest kid's fashion here.
Jut & Juul
6
8
Tokkelientje
Need a break from shopping? Van Maanen is more than just a bakery; it also has a bakery café, with a play area for the kids.
9
15
stadswandeling Leiden instadswandelingenMeerLeiden stadswandeling Leiden voetsporen Pilgrims rijn-schiekanaal rijn-schiekanaal PILGRIMS ROUTE achterzijde Leiden, Stad van HOFJES WANDELING stadswandeling Leiden DE LEIDSE LOPER De Pilgrims, de 'founding fathers' van de Verenigde Staten, woonden en werkten tussen 1609 en 1620 in Leiden. De Pilgrims Route is de ideale basis voor een onvergetelijke wandeling door historisch Leiden langs vele bezienswaardigheden, rijkelijk voorzien van achtergrondverhalen, talloze anekdotes en Leidenillustraties.ismet haar 35 ho es een echte ho esstad. Met deze wandeling langs ho es uit alle tijden van de late middeleeuwen en de 17e eeuw tot aan het industriële tijdperk eind 19e eeuw - ontstaat een prachtig beeld van de rijke schakering en variatie aan Leidse ho es. Inclusief informatie over welke ho es toegankelijk zijn voor publiek. De Leidse Loper is een bijzondere rondwandeling door Leiden. Deze wandeling is dé wandeling die je laat kennismaken met de mooiste plekjes van Leiden. Veel historische monumenten en bijzondere doorkijkjes zijn doorgaans moeilijk te vinden. De Leidse Loper biedt uitkomst en gee een mooi en duidelijk overzicht van deze plekjes. uitgavemagwordenverveelvoudigd,opgeslagenineensysteemofwordenovergezetinwelkevormdanook(elektronisch,fotokopieofanderszins)zondertoestemmingvandeuitgever.Dezeuitgaveismetdegrootstmogelijkezorgsamengesteld.Wijhebbenonsbestgedaanomvanalleafbeeldingenderechtmatigeeigenaarteachterhalenenhiertevermeldenmetdedaarbijbehorendecredits.Deredactie,nochdeuitgeverkanaansprakelijkwordengesteldvoorschadealsgevolgvaneventueleonjuisthedenen/ofonvolkomenheden. © 2019 Leiden Marketing, 1e druk. Uitgever Leiden Marketing Redactie Leiden Marketing, Museum De Lakenhal Vormgeving Campaigns&Results Fotografie Kees Hummel, Marc de Haan, Erfgoed Leiden en Omstreken, Matthijs de Rijk, Laure Etienne, e.a. Coverbeeld Zelfportret, Rembrandt, ca. 1628, Collectie Rijksmuseum. Pagina 21: Frits van Oostrom, Nederlands historisch letterkundige Met dank aan Erfgoed Leiden en Omstreken, Museum De Lakenhal, e.a. Leiden info@leidenmarketing.nlMarketing 1 uur en 50 stadswandelingminuten met historischeRealityAugmentedoplocaties In de voetsporen van RembrandtLeiden A44 A44 N206 N206 N206 25 24 1920 18 17 15 14 13 12 10 7 6 2 Leiden, waarhetRembrandtlichtzag. Een bijzondere stadswandeling langs de hoogtepunten van Rembrandt & de Gouden Eeuw. REMBRANDT ROUTE
Follow in the footsteps of Young Rembrandt and stroll through the 17th century at his side. All Young Rembrandt highlights are part of the Rembrandt Route, which can be purchased from VVV Leiden (€6.95).
Rembrandt Route
Young Rembrandt in Leiden
Rembrandt was born in Leiden on 15 July 1606 in a house on Weddesteeg, as the 9th child of a miller. The Rembrandt Statue commemorates his birthplace. You can follow the Rembrandt Route and see what the area looked like in the 17th century.
Rembrandt grew up in relative prosperity and developed into a great artist in the first decades of this century, also known as the Dutch Golden Age. Inspired by Lucas van Leyden and encouraged by fellow townsman and peer Jan Lievens, who was both friend and rival of Rembrandt, the young painter developed his talent, mastered the craft and experimented with new techniques and materials. As his knowledge of painting grew, he began to teach others.
After years of experimentation and teaching, Rembrandt became an internationally renowned master painter. Although he is commonly associated with Amsterdam, it was Leiden that shaped the young Rembrandt during the first 25 years of his life.
16
Leiden, where Rembrandt saw the light
Rembrandt School
Young Rembrandt Studio
Unfortunately, the beautiful building is not open to visitors. However, the ground floor houses the Young Rembrandt School, where visitors can get their portrait sketched by the master himself when they peek inside! Your sketch can be downloaded from the website for Lokhorststraatfree.
17
Follow in the footsteps of Rembrandt! The Young Rembrandt Studio can be found in the 17th-century home that once belonged to Rembrandt's first mentor, Jacob van Swanenburgh. Rembrandt spent three years learning how to paint in this very building. He spent the first 25 years of his life in Leiden, developing into a great artist and master. Discover his life in Leiden through an impressive seven-minute 3D video projection: visit the Young Rembrandt Studio for free!
Rembrandt video experience
leiden.nl/latijnseschool
16
Langebrug 89, Leiden.
leiden.nl/youngrembrandtstudioYoung
Rembrandt van Rijn attended the Latin School from 1616 to 1620, starting when he was 10 years old. The Latijnse School was the forerunner of the current gymnasium and was intended as preliminary education for university. The students and teachers spoke and taught exclusively in Latin. It was here that Rembrandt first learned how to sketch. He received drawing lessons from Henricus Rieverlinck, his first art teacher.
Get your portrait sketchedat the Latin School!
The Leidse Hofjesconcerten, or Leiden Courtyard Concerts, is an annual music event held on Pentecost, with more than 150 concerts in the historic courtyards and other historic locations in Leiden. There's something for everyone: from classical to jazz and from folk to pop, and even an extensive programme for children. For detailed programme information and information about ticket sales, go to leidsehofjesconcerten.nl or pick up a copy of the programme from the Tourist Information Office, VVV Leiden.
Leidse Hofjesconcerten
Lovers of secret sanctuaries will not want to miss out on Leiden's many idyllic courtyard gardens (called hofjes). Tucked away from the hustle and bustle of the city, these courtyards are small oases of greenery and flowers, surrounded by attractive, small houses. There are around 35 of these courtyards to be found across the city, the oldest of which date back more than 500 years. They were built on the small plots of leftover land between buildings, because Leiden was already a densely built-up city in those days. Each courtyard has at least twelve homes. They are a great example of the development of social care in the late Middle Ages. Poor elderly people were allowed to live here for free and often received donations of bread, meat, beer, clothes and shoes. In return, they were required to behave properly and show gratitude. The atmosphere in these courtyards was therefore calm, orderly and tidy, which you can still feel today. The Hofjes Route can be purchased from the Tourist Information Office (VVV).
Leiden, City of Courtyard Gardens
stadswandeling Leiden
HOFJES WANDELING
18
19
cornerstheDiscoverhidden
Cinemas
In Leiden's Cultuurkwartier (Cultural Quarter) you will find Gebr. De Nobel and Scheltema right alongside each other. It's the ideal place for a concert or cultural performance!
Theatres
TopGuido'sTen Tips
As Leiden's "culture broker", Guido Marchena is a well-known face in the cultural world and can be found in Leiden's theatres and museums every week. These are his top 10 tips for a night out in Leiden.
From Hollywood blockbusters to arthouse films: Leiden has no fewer than three cinemas. In November, I always attend the Leiden International Film Festival. The programme makers of this festival have a great eye for must-see films.
1
3
2
Tips for a night out in
20
The Stadsgehoorzaal, Leidse Schouwburg and Theater Ins Blau have year-round programmes with theatre, cabaret and music. There's plenty of selection to suit all audiences.
andScheltemaGebr.De Nobel
5
Driss
6
What could be better than ending your night out in the Stadsgehoorzaal with an amazing cocktail? Tabú has what might well be the best cocktails in the city and a wonderfully sunny terrace.
MyStyle
Not fashion, but style! That's the motto of men's clothing shop Driss. It's the perfect shop if you're looking for a special outfit to wear on a night out.
MyStyle on Doezastraat is highly recom mended for women's clothing! This boutique shop will help you find perfect clothing combinations that suit you to a T.
On the hunt for designer brands? Make your way to Detour Menswear. They have a great selection of unique brands, mainly from Italy and the Netherlands.
Backstage by Dani
4
Backstage By Dani offers women a fresh, innovative perspective on the world of fashion. Thanks to the rapidly changing collections, it's the place to go for the latest trends.
Douglas
8
De Engelenbak
There is no better way to kick off a night out than with a dinner before a show. De Enge lenbak has a special theatre menu, which means you can enjoy a delicious meal and get to your show on time.
Leiden 21
Tabú
Looking for a special scent to complete your outfit for a night out at Nobel? Men and women will find plenty to choose from at Douglas on Haarlemmerstraat.
Detour
9
10
7
For an overview of all events in Leiden, go to: leiden.nl/uitagenda
22
Theatre, music, exhibitions, lectures: there's so much to do and experience in Leiden!
Leiden, City of Culture
Leiden has several theatres, each with its own character and atmosphere. The Leidse Schouwburg, for example, is the oldest theatre in the Netherlands (built in 1705) and famous for its intimate atmosphere and amazing ambiance. Every year, it hosts the Leids Cabaret Festival, where up-and-coming talent kick off their careers in the so-called "small arts", a uniquely Dutch blend of comedy, music and theatre. The city centre is also home to the Stadsgehoorzaal, a theatre built in 1890 that is widely known for its outstanding acoustics and appearance.
On Haagweg is the Theater Ins Blau, which treats its guests to unconventional performances by new and established makers. Leiden also has plenty to offer music lovers. Gebr. de Nobel is the city's music venue, hosting a broad range of genres and styles. Across from De Nobel is Scheltema, a cultural centre that organises workshops, performance, lectures, concerts and more.
During the winter months, Leiden's historic centre is transformed into a fairytale wonderland during the Winter Wonder Weeks, featuring a floating ice rink, a bustling Christmas market and more.
Want to paint the town red? Wibar has rapidly grown into one of the city's most popular clubs. Leiden also plays host to all kinds of events and festivals throughout the year. For example,the city's iconic courtyard gardens are the backdrop for the Hofjesconcerten (Courtyard Garden Concerts), the popular Werfpop festival takes place in July, and the entire city will celebrate unique films during the Leiden International Film Festival in November.
Theater Ins Blau
Leidse Schouwburg & Stadsgehoorzaal
An intimate theatre that tells stories from society through dance, theatre, musical theatre and youth theatre performances by young and renownedHaagwegmakers.6 theaterinsblau.nl
Bringing stories together. That is our purpose and mission. Getting inspired by dance, theatre, cabaret, classical and popular music, conventions and events. For bold dreamers of all ages!
Experienceforeveryone!
Leidse Schouwburg, Oude Vest 43 Stadsgehoorzaal, Breestraat 60 leidseschouwburg-stadsgehoorzaal.nl
23
Leiden is proud of its three independent cinemas. They're not part of big chains, but of a single, local company: Bioscopen Leiden (Leiden Cinemas). The Trianon Theater on Breestraat is a classic film theatre dating back to 1927. The Lido Theater on Beestenmarkt shows the latest blockbusters, and Het Kijkhuis on Vrouwenkerkhof is the place to go for arthouse films from all corners of the world. On top of that, two brand new cinemas will be built in the near future! Keep up to date via social media (@bioscopenleiden) and on the website.
Bioscopen Leiden
Trianon Kijkhuis Lido Breestraat 31 Vrouwenkerksteeg 10 Steenstraat 39 bioscopenleiden.nl 24
Films from around the world in three independentlocal cinemas.
25
Want to go out and do something fun together? Take part in an outdoor escape game! You can choose between Magic Portal and Operation Mindfall. Of course, you could always opt for a regular escape room such as Goeie Mie, the Poison Brewer of Leiden. Put together a team and take on the Sintchallenge!Aagtenstraat 10 - 12 escaperoom071.nl
Want to go out but the weather isn't cooperating? Try stepping into a different world with Virtual Reality! Swim with whales. Battle monsters. Feed a dinosaur, fire a giant catapult. Get an actual bird's-eye view of the world. Anything is possible in the Virtuorium! There's always something to do for young and old alike.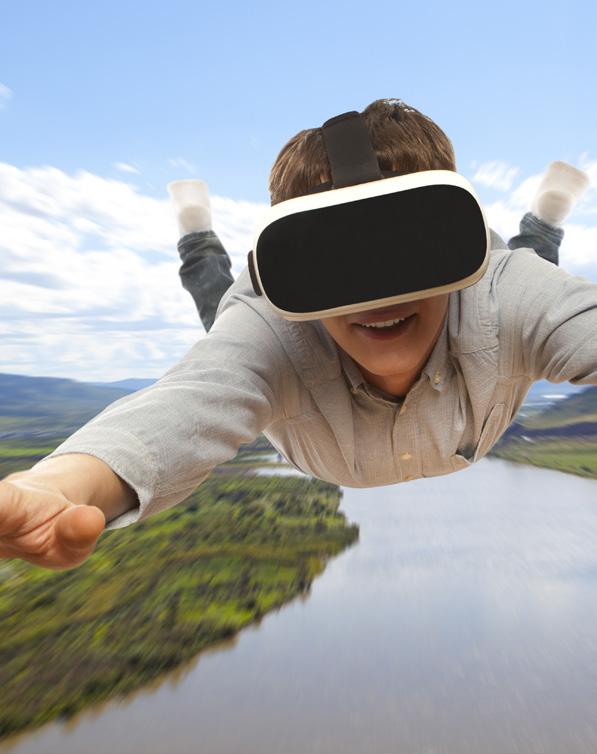 VirtualLeiden ExperienceReality
Breestraat 51 virtuorium.nl
Activity Tips!
The number one fun Outdoor Escape Game In Leiden
If I could, I would buy breakfast here every day. I love their bread and croissants - they're perfect to take home - but their takeaway baguette sandwiches are amazing too.
Borgman & Borgman
Paco Ciao
If I have the time to spare, I like to start my day here with an extensive breakfast. I'm a big fan of their fresh juice selection. My favourite would have to be the Detox juice.
30ml
Susan's Tips
susanaretz
26
2 coffee1 breakfast
A new favourite of mine. It's so impressive to see a young entrepreneur start up such a brilliant place. And the coffee is amazing!
Mamie Gourmande
Susan Aretz is a cookbook author and a total foodie. As a native of Leiden, she obviously has her own favourite food spots in the city. So many, in fact, that her top 5 ended up turning into a top 10!
Cookbook author Susan Aretz's Top 5 favourites for a gastronomic day out in Leiden.
A favourite haunt of mine for many years. In fact, I wrote part of my second book there. If you can't get enough of their fantastic coffee, you can buy some to take home with you.
lunch dinner
3
When the weather allows, I love to pick a spot on the sunny terrace and order a few delicious antipasti from this establishment. It's a lovely and spacious place, especially if you're in town with the kids. If you're in the mood for dinner afterwards, you don't even have to leave your seat!
27
And finally, my daughter's favourite place, not in the least because they always let her in the kitchen to make her own dessert. We love coming here because of the extensive gin menu and the amazing staff.
La Diva
Stadslokaal Burgerzaken
5 4 wine
Waag
Waag has what I consider to be the most beautiful conservatory in the city. When the weather is good, their waterside terrace is simply wonderful.
Jeanpagne
La Diva is another all-time favourite when we have something to celebrate. Head chef Frank manages to surprise us every time. Come to think of it, I think it's time for another visit...
City Hall
When wine o'clock rolls around, I like to choose something special from Jeanpagne's extensive wine list to enjoy on the terrace when the weather is good. Preferably with a few snacks, of course, which have a bit of a twist compared to most other places. Cheers!
With their wide selection of surprising sand wiches, this has been one of my favourite lunch locations for years. But it's not just for midday meals - their evening menu also never fails to impress!
Just Meet
5 12 17 9 10 13 14 20 1 8 2 19 11 7 6 15 16 18 28
3 Brownies&downieSStadsbrouwhuis Leiden Brasserie de Poort De tuin van de smid Casual Dining at Hudson Leiden MeneerSabor Jansen Just Meet VanLemmy'sBFFGoyen Jeneverhuis Seafood Restaurant Crabbetje Leidsch Beleg IJS van Matthijs De Pizzabakkers Herenstraat Passion Food Pipa Streetfood Bar RestaurantScarlattiLab071 La Diva 1 2 3 4 5 6 7 8 9 10 11 12 13 14 15 16 17 18 19 20 29
Start your day with a fresh breakfast or a delicious brunch and watch the city wake up around you. In the mood for an extensive lunch or snacks and drinks? Leiden's terrace boats are highly recommended. The cosy squares, intimate little lanes and interiors of spectacular historical buildings are also great places to experience Leiden's unique atmosphere. Whether it's a quick bite or a fancy dinner, Leiden is the place to go for good food.
Cafes inrestaurantsandLeiden
repertoire!Aalmarkt 1 stadsbrouwhuis.nl 1 30
The Stadsbrouwhuis has a long-standing reputation as Leiden's premier destination for specialty beer lovers, with thirty rotating craft beers on tap. Not to mention the more than 300 different canned and bottled beers on the menu. And thanks to the extensive seasonal menu, you'll never have to drink on an empty stomach. In 2022 the Stadsbrouwhuis will be expanding its premises to include taproom De Wakende Haan, adding another 30 taps to its already impressive
Stadsbrouwhuis
Our combination of pure products, special staff and delicious artisanal dishes makes any visit to Brownies&downieS into a truely great experience. In short: pure Aalmarktenjoyment.11
Brownies&downieS Leiden is located in a splendid building in the centre of Leiden, with a particularly pleasant courtyard garden on Catherinahof. Brownies&downieS stands for pureness. Pureness in all its aspects. Our staff are genuine, enthusiastic and pure at heart. And we think that pure is also the right word for the products we use to prepare our delicious lunch dishes.
Our motto: "Pure is perfect"
browniesanddowniesleiden.nl
LeidenBrownies&downieS
2 31
detuinvandesmid.nl 4 3 32
poort.nl
De tuin van de smid, or The Smith's Garden, can be found in the green oasis that is Cronesteyn polder park in Leiden. You'll receive a warm welcome and can go here every day to enjoy delicious organic coffee, cake, a hearty lunch, or drinks and snacks. Surrounded by farm animals, you can really forget about the everyday worries of urban life for a bit. The garden can be booked for meetings and Polderpadparties.8
Brasserie de Poort is the perfect spot for a break after a nice stroll through Singelpark or during a visit to the city. In this historical city gatehouse, you can enjoy good coffee, fresh juices, lunch, drinks, snacks and a dinner with plenty of shareable dishes. We love to Havenshare!100
De vantuindesmid
Brasserie de Poort
5 33
Casual Dining at Hudson Leiden
Hudson Leiden is located on Nieuwe Beestenmarkt, just outside Leiden's centre. Picture long Chesterfield sofas, skulls mounted on wooden walls and steel frames. This casual dining restaurant takes you on a culinary journey through the USA, with tasty classics like Lazy Sunday Nachos, Smashing Salmon, Smokey Beef Wraps, Steaks, Buffalo Wings and the famous Hudson Burgers. The spacious bar is perfect for a G&T or a Hudson cocktail with a proper kick.
The Lammermarkt parking garage is a stone's throw away. You can also moor your boat at one of the nearby piers and enjoy the sun on the terrace.
Right next to the restaurant is Hudson Coffee, a lunch & bakery concept established in 2019. It's a popular place among locals for freshly brewed coffees, sweet snacks from their own bakery and a tasty lunch. The staff will happily serve you a Mexican mackerel sandwich, Philly cheesesteak or a steak sandwich.
Nieuwe Beestenmarkt 15-21 restauranthudson.nl
Tasty Food with an American Bite!
Of course, an experience of this kind deserves to be accompanied by a good glass of wine or one of our cocktails. Our wine list is both traditional and innovative, with wines that will surprise you - just like our dishes. We want to give you a feeling of warmth and Kloksteegluxury.13
6 34
Nieuwe Rijn 21 cafemeneerjansen.nl
7
Meneer Jansen
We've been welcoming guests with coffee, apple pie and craft beers since 1982. With a view of the historical Koornbeursbrug bridge and the stately town hall, our canalside terrace is a wonderful place to relax or you're more than welcome to join us at the bar! Come on in!
At restaurant Sabor, it's all about your experience. We're not just about a standard three-course menu. Our shared dining dishes are perfectly sized for sharing. Want to put together your own menu? Not a problem! Our dishes are always chock full of flavour.
Meneer Jansen is the cosiest and most charming place to grab a beer in the absolute heart of Leiden.
sabor-leiden.nl
Sabor
Taste, share & enjoy at Sabor
Breestraat 18 just-meet.nl
8
A restaurant whose name is a play on the words meat and meetings. A place where guests can relax with a good glass of wine and enjoy a good, honest piece of meat. Of course, that's not all that's on the menu - we have dishes to suit all tastes. All for a friendly, fair price and accessible to everyone.
Have we mentioned our extensive gin menu? It's our speciality. We carry a collection of gins in all manner of blends, serving the most delicious of aperitifs. Of course, with Leiden's student population, our drinks menu would not be complete without beer. We serve beer with a strong pedigree - nothing too fancy, but certainly nothing to sniff at either.
35
Just Meet
We use only fresh, seasonable ingredients straight from the market. Our suppliers use sustainable methods, with respect for the animals and the environment. Naturally, our preference is for organic products. We use local products, such as our delicious cheeses, and those from other parts of the world, such as North American Black Angus beef.
Together, meet up, relax, quality, sustainable, lively,tasty, bold, fair...
Doelensteeg Apothekersdijk BotermarktLangegracht Rijnsburgsesingel Aalmarkt KortRapenburg De Burcht Museum De PieterskerkLakenhal Molenmuseum De Valk BreestraatLangebrugRapenburg Oude Singel Stationsweg Rijksmuseum Boerhaave vanRijksmuseumOudheden Hortus botanicus MuseumLeidenVolkenkundeCentraal 1 2 3 4 5 6 7 36
Maresingel Herensingel Oude Vest Haven OudeRijn Hooigracht Pelikaanstraat MiddelstegrachtKlokpoortMiddelweg Herengracht LevendaalHogewoerdHavenkade Ankerpark BEST PLACES TO GO Stationsweg 7 grandcafevanbuuren.nl2 Stationsweg 1 debruineboon.nl3 Doelensteeg 8 pakhuisleiden.nl4 Breestraat 49 aperitivoleiden.nl5 Botermarkt 20 www.buddhas.nl7 Rosé all day! 11 MINUTES ROSÉ (0,75L) 30.6 Nieuwe Rijn 19 einstein.nu Stationsweg 41 freddysgastrobar.nl1 2 3 4 5 167
A t Ga s t r oba r BF F , i t ' s a l l abou t f l avou r an d e xperien c e . W i t h di she s t o sha r e o r enjo y a l l t o yourse l f, g r e a t w i nes , e x c e ll e n t beer s f r o m v ariou s b r e w er s ( inc l udin g J op e n ) , e x c l usiv e w hi skie s an d ru m s , c ock t ai l s , a v arie t y o f c of f ees , t e a , c a k e s an d m o r e de l iciou s t r e a t s . Se e yo u soo n a t Ga s t r oba r BF F f o r l unch , drink s o r dinne r. M ors s t ra a t 2 5 bff l eiden . n l Lemmy'sBier&Whisky-café hasbeenLeiden'snumber onebeercaféformorethan 25years. 14rotatingbeersontap.Morethan 250cannedandbottledbeers. DelicioussnacksandamazingSingle MaltWhiskies.Ourteamisalways eagertoserveyouexactlythebeer youwant. Cheers! Morsstraat 24 - 2312 BM Leiden - biercafe.nl 9 10 38
Van Goyen Jeneverhuis is located in what was once the childhood home of the 16th-century master painter Jan van Goyen. With a rich history stretching back to 1809, Van Goyen Jeneverhuis may rightly call itself the oldest café in Leiden.
Leiden's most impressive collection of geneversand liqueurs
39
With a broad range of more than 80 different kinds of genever, we are officially the only genever house in Leiden, the city in which this proud Dutch product has its roots.
Van Goyen Jeneverhuis
Schoolsteeg 4 jeneverhuis.nl 11
Want to know where the locals like to grab their lunch? Come taste the most generously filled sandwiches Leiden has to offer! Pick a spot on our terrace boat on one of Leiden's canals and enjoy our extensive and affordable menu. Leidsch Beleg has been a household name in Leiden for over 10 years. Don't miss Turfmarktout!12
Sint Aagtenstraat 5 visrestaurantcrabbetje.nl 12
Leidsch Beleg
13 40
Seafood Restaurant Crabbetje
Oysters are famous for two things: pearls and deliciousness. Crabbetje is Leiden's oyster: a hidden pearl where the main ingredient is the flavour of the sea. The specialty is the Chef's Selection, consisting of fresh-caught fish prepared in a variety of ways.
leidschbeleg.nl
IJs van Matthijs
ijsvanmatthijs.nl
Passion Food
Haarlemmerstraat 64
15
Passion Food means home-made, with love, healthy, fresh and varied. It's the top place in Leiden for cooking workshops and courses. We also do fully customised catering and private dining. Visit us for coffee, cake, lunch and fresh takeaway meals, and discover the versatility of Passion Food!
14
Herenstraat 43e
16 41
passion-food.nl
Een heel gezellig buurtrestaurant gelegen aan het Singelpark. Children, friends and large groups welcome! Herenstraat 1
depizzabakkers.nl/vestigingen/leiden-herenstraat/
IJs van Matthijs makes freshly churned, prizewinning ice cream! It also serves a great cup of coffee with a tasty treat. Try the fresh poffertjes (the famous Dutch bite-sized pancakes) with a variety of toppings!
De PizzabakkersHerenstraat
lab071.nl
Pipa Streetfood Bar is Leiden's newest street food restaurant! We take our guests on a trip around the world, treating them to the flavours of Bangkok, Peru and Japan in a single night - paired with amazing cocktails. Our ample terrace offers a view of the historical Morspoort gate.
17 18
Pipa Streetfood Bar
Morsstraat 60 pipastreetfood.nl
Located in a former pathology anatomical laboratory. Our cooks will amaze you with the inspiring, innovative ways in which they prepare our tasty veggie dishes. Of course, that doesn't mean we don't serve any meat or fishjust that we focus on using Poelweteringpadvegetables.5
Lab071
Restaurant La Diva
In this charming restaurant, chef Frank Hakkenberg prepares a fixed four- to six-course meal every day. The dishes are surprising and original, served with a glass of amazing wine under the supervision of Kim Hakkenberg. In short, La Diva has all the right ingredients for a gastronomic night
A delicious salad, snack, lunch or dinner. Scarlatti has something for everyone. In the very heart of the centre, with a sunnyStillewatersideterrace.Mare4
Scarlatti
Noordeindeout! 23 restaurantladiva.nl 19 20 43
scarlatti-leiden.nl
4
Scotch & Soda
For the latest men's fashion from top brands like Cavallaro, Profuomo and Lacoste, Bas de Wit Fashion is definitely the place to go.
indebuurt.nl 44
Suitsupply
Coef
Bas de Wit
Need a chic new outfit? Suitsupply has the perfect smart clothing for men, at an affordable price.
Nilles's Leiden Top 8 for men
2
3
1 fashion
COEF Men is a unique fashion shop for men. With its fashionable clothing, sneakers and life style products, it's my go-to address for clothes from international brands that dare to be just that little bit different.
Nilles Raken organises many events in the centre of Leiden. Want to know which cafés and shops you really shouldn't miss out on as a guy? Nilles has got you covered with this top 8.
Located in a historical building on Aalmarkt, Scotch & Soda is a treasure trove of modern Dutch fashion.
7
Top Tipsfor men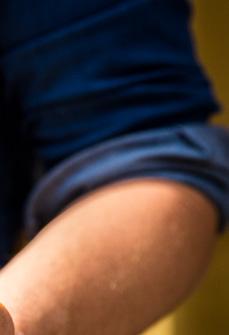 Loetje
The bar in Het Stadsbrouwhuis is more than 10 metres (33 feet) long, with an endless variation of homebrewed beers. There's something new to taste every week!
5 wine dinner
El Gaucho
6
8
Lemmy's Biercafé
45
Loetje is well-known for its amazing steaks. Vegetarians won't be disap pointed either: the 3D-printed vegetable based-steak is delicious.
Dining out with friends? Then El Gaucho is where you want to go!
One of my favourite spots to enjoy a craft beer with my mates. Lemmy's always has a new beer for you to try, not to mention their selection of whiskies.
This Argentinian restaurant serves the tenderest meat and the best of wines in a cosy atmosphere.
Het Stadsbrouwhuis
8
Waterlust de Kaagsociëteit, along the Kagerplassen, is a great place to have a great time. You can visit us by bike, by car or by boat! Come by for a delicious lunch, dinner or snack (on board). There is always a good reason for celebrations - and with its view over the lakesWaterlust is the perfect place for it. Sweilandpolder 8 | 071 501 82 22 www.waterlustdekaag.nl DE KAAGSOCIËTEIT
Steenstraat 2 | 071 513 03 35 www.stadscafevanderwerff.nl
Stadscafé Van der Werff is the gateway to the old city centre. It's Leiden's number one city café, and for good reasons. This is where people of all ages gather throughout the week at any possible time - for a coffee in the morning or a beer at night. It's a miniature version of the city itself: vibrant, charming and accessible.
Trattoria Italiana City Hall is located next to Leiden's historical city hall the bustling centre of Leiden. Italian cuisine is famous for its authentic simplicity, yet preparing a proper Italian dish means spending a whole day in the kitchen. That's what we do all day at City Hallwith the heartfelt passion for good Italian food and drinks.
Stadhuisplein 3 | 071 514 40 55 www.restaurantcityhall.nl
RESTAURANTCITYHALLSTADSCAFÉVANDERWERFF
WATERLUST
Enjoy our authentic dishes, bold combinations, tasty bar snacks and cocktails, accompanied by the best Latin Rembrandtstraatmusic.27 | 071 512 17 19 www.tabu.nl RESTAURANTTABÚLOTRESTAURANT&DEWALVISRESTAURANTTHEBISHOP dehorecagroep.nl 47
Haven 1
through the
of
In the almost 110-year-old historical building of The Bishop, right next to Hooglandse Kerk, guests are treated to true cooking craftsmanship and a great atmosphere. What's on the menu? Dishes that are both flamboyant and confident, bold and pure with a rustic edge, yet also classic - like Mozart with a twist. This place is simply bursting with energy!
www.lotendewalvis.nl Feel the spirit of Tabú! Feel free, happy
www.thebishop.nl
sexy as you take a warm, colourful and gastronomic
Hi! My name is Lot. I travelled all around the world in my van named: De Walvis. My van and I travelled all around the world together. Tasting and experiencing all different cultures and their food. After my amazing trip around the world I finally settled down in Leiden's old harbour. Lot & de Walvis is the place to go fort he tastiest breakfast, an elaborate lunch or a delicious dinner while enjoying the view of Leiden's harbour. | 071 763 03 83 and journey kitchen South-America.
Middelweg 7-9 | 071 763 03 70
7 10 9 4 2 5 8 3 6 1 48
Leiden made the finals in the Best City Centre in the Netherlands rankings! That's hardly surprising, because the city centre is a bustling place with a wide and surprising range of shops. From big, wellknown chains to small specialist stores, boutiques and antique shops.
Shopping in
Discover atmospheric alleys, historical neighbourhoods, charming terraces and bustling shopping streets. Find the trousers you've been looking for, try delicious delicacies at the market, or buy a unique gift for a special someone. Treat yourself to a day in Leiden!
LeidenJut & Juul Lifestyle for Kids Oerlemans Kinderschoenen Kooyker Bookshop Silvester Children's Bookshop INDEX Poetry Books De TerpenBluesomeLeidenWonderfulZilverfabriekNatureMadeTijnArtSupplies 1 2 3 4 5 6 7 8 9 10 49
Trakteerkaart
4
The VVV tourist information office, a.k.a. the Leiden Store, is located in Stationsweg 26 and offers classic Leiden goodies as gifts or to buy as a souvenir.
1
Wonderful Nature
Leiden Made
De Winkel van Leiden carries a mix of home decor and original gifts for all ages. This is where you'll find that original gift that's just a little bit different.
2
3
De vanWinkelLeiden
Top 5gift Tips
VVV Leiden
5
Leiden Made, on Hooglandse Kerksteeg, is the place to go for truly unique gifts. What makes this shop so special is that it sells only locally made gifts, so it's really something special to bring back home!
The Leiden gift card is redeemable at more than 100 businesses. What will you use it for? A lunch, a boat tour, a gift from one of the many shops? A great gift to give... or get! Available at VVV Leiden.
50
Want to surprise someone with a nice home accessory? Then have a look at Wonderful Nature for all manner of products inspired by nature.
Marta Klement is one of the founders behind Liever in Leiden, an initiative dedicated to showing off everything the city centre has to offer. These are her top 5 tips for gifts.
1 51
Nieuwe Rijn 58 jutenjuul.nl
The number one spotin Leiden for uniqueitems for nurseries andchildren's rooms
Jut & Juul Lifestyle for Kids
Jut & Juul Lifestyle for Kids is the place to go for baby shower gifts, organic health products, a large variety of stuffed animals, beautiful clothes, books and sustainable toys. Drop in for a visit! We're open Tuesday to Saturday. Check out our webshop to get a taste of our amazing items.
Kooyker Bookshop
Rapenburg
oerlemanskinderschoenen.nl
17
For the broadest selection of children's shoes in various widths up to size 46, Oerlemans is where you want to Hogewoerdgo.31
silvester-leiden.nl
INDEX Poetry Books
The best bookstore in Leiden! A relaxed shop where you can pick out a book at your leisure. Have a question? Our staff know loads about books. Writers often visit for interviews and lectures. Check our social media accounts for more information. 89 libris.nl/kooyker
5 52
3 4 2 INDEX Poetry Books " Itisn'tahidingplace. It is a finding place " - JeanetteWinterson Herenstraat 83d Leiden ❦ 071 737 www.indexpoetry.nlinfo@indexpoetry.nl0073
The largest poetry selection in Europe. Anthologies, gifts, bilingual editions and good Herenstraatcoffee! 83d indexpoetry.nl
Silvester BookshopChildren's
KinderschoenenOerlemans
Breestraat
A shop full of stories: from baby books and children's atlases to exciting storybooks and poetry. Come read with us!
Wonderful Nature
De Zilverfabriek
Leiden Made
7 6 8 53
In our cosy studio, we channel our passion into making the most beautiful Pieterskerk-Choorsteegjewellery.17
Shop here for unique local gifts. A shop run by five makers from Leiden. Everything is locally handmade. So you know you're buying something special, a product with a story. We sell nougat, jewellery, ceramics, baby clothes, accessories and much Hooglandsemore.
Wonderful Nature is Leiden's shop of wonders. We sell natural home accessories, from butterflies and fossils to minerals and unique plants. Our collection is broad and varies from day to day. Visit us to explore to your heart's content and be amazed by our uniqueBreestraatproducts!114C wonderfulnature.nl
Kerksteeg 10 linktr.ee/LeidenMade
dezilverfabriek.nl
Art Supplies
This cosy shop carries a wonderful mix of clothes from two different brands: the Dutch label YAYA, supplemented with Soyaconcept. We pride ourselves on being a welcoming, friendly and cosy shop, and we're always happy to help you pick out the outfit that's just right for you. We love our jobs and take great pleasure in providing a wonderful shopping Haarlemmerstraatexperience.207
Bluesome
9
Nieuwe Rijn 57 terpentijn-leiden.nl
bluesome.nl
Terpen Tijn
10 54
Ever since its opening in 1991, Terpen Tijn has been Leiden's number one specialist shop for art supplies, carrying all the big brands. It's also the place to go for modelling clay supplies, picture frames and passe-partout cardboard. They also carry a unique collection of handmade paper from Asia. Step inside and be pleasantly surprised!
55
At the market
Leiden's market is one of a kind. It's been held on the quays along Nieuwe Rijn waterway for centuries, and continues to serve as the bustling heart of the city on Wednesdays and Saturdays. The market is of course an ideal place for fresh veggies and fruit, but it's also a great place to go for a nice bouquet or a new outfit. You can also buy delicious organic products from the Leiden region.
The Leiden market, an experience in its own right
Need a bit of a break in between all the shopping? There are terrace boats located behind the stalls that serve tasty treats and drinks in a friendly, lively atmosphere.
Aside from the shopping streets with famous chain stores, Leiden boasts many little charming alleys and lanes with unique specialist stores, local shops and boutiques. If you're looking for an authentic gift, a unique item for your home or just want to nose around in all kinds of lovely shops, these hidden gems are definitely worth a visit!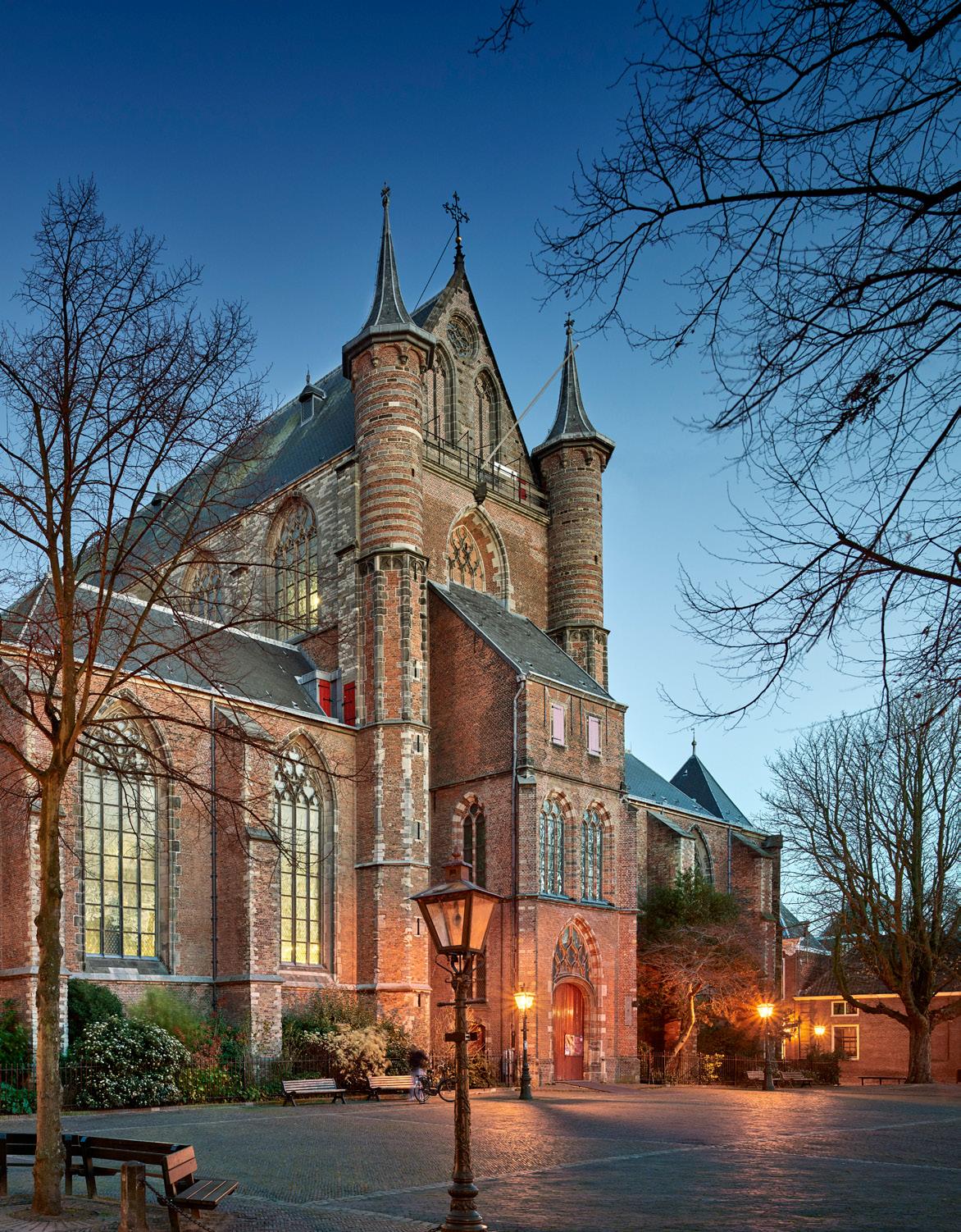 Cosy lanes and alleysauthentic shops
56
Fresh from a visit to the market and on your way to the Burcht van Leiden (Leiden Castle)? Then make sure to have a look in the cosy Burgsteeg. This alley has almost everything, from vintage jewellery to one-of-a-kind vintage outfits. You'll also find various shops that sell amazing home accessories.
Between Rapenburg and Breestraat lies the historical Pieterskwartier. This is Leiden's academic centre, and students flock here every afternoon to enjoy the lively cafes and restaurants. The Pieterskwartier is also home to all kinds of unique boutiques selling wonderful accessories. The area around the Medieval Pieterskerk church is definitely worth a visit!
Pieterskwartier
Herenstraat and Doezastraat
Burgsteeg
57
Once a canal, now a village within the city. Many Leiden locals do their daily shopping in Herenstraat and Doezastraat, thanks to the many shops carrying local products. These streets are also increasingly popular among visitors to the city, who are attracted by the large variety of specialist shops, from poetry bookshops to colourful clothing stores. Got all your shopping done? The peaceful Van der Werfpark is just a little further down the road.
Such an amazing shop on Nieuwe Rijn. They carry beautiful clothing, really elegant and timeless. They also sell shoes, accessories and home decor items.
Antraciet
If you need some good advice, Maf is the place to go. They can recommend clothing that really suits you but is different from what you usually wear. It's pretty much impossible not to find something you'll love here!
Own&Club
Marleen's Top 10 Tips for a day out in Leiden
3
Maf
58
This is another place where I love to shop. Gorgeous sneakers, unique accessories. And of course the clothes: not just trendy items, but also really high-quality basics. The women who work here are always up for a nice chat.
2
Marleen Hogendoorn writes about all subjects to do with shopping in Leiden, which means that she is always up to date on the newest shops in the city. Want to know which places you really don't want to miss out on while shopping in Leiden? Here's the top 10 you need!
Top 10 Tips fora girls' day outin Leiden
.
1
7
6 59
4
After a day of shopping, there's nothing better than a good glass of special wine! Proeflokaal 1574 is a wine lover's dream with a living room vibe and an extensive wine list and dinner menu. The staff's recommendations are always on point, so no worries if you're having a hard time choosing!
Whenever I have a presentation, I like to come here for a stylish outfit. Helma has a really good eye - she always comes up with a gorgeous blouse or the like. MyStyle carries various great brands that really work well together. And they've always got a hot cup of coffee for you!
Lot en de Walvis
9
Goeie Mie
My Style
10
Naturals by San
Gin lovers will adore the Goeie Mie experience. Over the course of an hour, you'll learn everything there is to know about the history of Goeie Mie. You'll also find out why gin is descended from genever and it was originally invented in Leiden for medicinal purposes.
Need a breather from the hustle and bustle and want a delicious lunch or dinner? You can't go wrong with Lot en de Walvis. It's a wonderful, sunny place with a view of Leiden's harbour.
Proeflokaal 1574
8
Modejacht
I like to buy second-hand and vintage clothing when I can. It's much better for our planet. Leiden has many second-hand stores, and I especially love this one. Modejacht's motto is "life is too short to wear boring clothes," and I couldn't agree more!
Naturals by San is located in a really charming alley, and it's a great place to find gorgeous home accessories. I personally love the amber blocks. Everything is fair trade and comes from all corners of the world. San also sells a small selection of clothing.
High Tea Cruise
5
Book a boat tour with Bootjes en Broodjes to cruise Leiden's canals while enjoying a whole selection of tasty snacks and drinks.
60
Round off your discovery of Leiden by booking a night in a chic boutique hotel, a cosy B&B, or a modern experience or wellness hotel. Leiden has plenty of lovely places to lay your head.
leiden.nl/overnachten
Overnight stays in Leiden
As you'll find out for yourself, a day trip to Leiden is just not enough ! With 13 museums, a wide range of amazing shops, many events and the wonderful surrounding area, you can spend days out and about.
Boutique Hotel d'Oude Morsch
boutiquehoteldeoudemorsch.nl
One day inLeiden is not nearly enough!
You'll find Boutique Hotel d'Oude Morsch in what used to be the old barracks' guardhouse. It is located next to a city park, close to De Put windmill and next to the historical Morspoort city gate. Each of the 18 rooms has its own unique character and atmosphere.ParkdePut1
61
A region full of surprises
Those staying a bit longer in Leiden have the great opportunity to discover the local surroundings! It's really a region full of surprises, with plenty to do. The North Sea is less than 10 kilometres away, with seaside resorts like Katwijk and Wassenaar within easy reach by bike, bus or car. In the summer, there is a ferry service between Leiden and Katwijk. Leiden is surrounded by idyllic villages such as Oegstgeest, Voorschoten and Leiderdorp, each with its own rich, fascinating history. You can get a variety of cycling routes from VVV Leiden to explore everything the region has to offer, from polders and flower bulb fields to windmills and lakes.
streekvanverrassingen.nl
fietsnetwerk.nl/leidseommelanden 62
Leiden,
KatwijkWassenaarVoorschotenOegstgeestLeiderdorpLeiden
63
KroonSybylleFoto: the city of discoveries, has a region of surprises.
It's a great place to shop, lunch, walk, and dine - perhaps even to live! There are various fun and interesting cycling and walking routes, such as the Boerhaave route. Oegstgeest is a village of literature. In October, there are all kinds of activities cel ebrating Jan Wolkers, a famous Dutch writer who was born and raised in Oegstgeest.
Visit Oegstgeest!
ditiskatwijk.nl
terugnaaroegstgeest.nlRestand relaxation on the Katwijk coast
Turn off your phone and relax. Katwijk has everything you need for a relaxing day at the beach or a seaside holiday where you can really unwind. Enjoy the expansive views and the fresh, seaside air. The dunes are wonderful to walk and cycle in. At the end of a day, pick a table at one of the restaurants on or near the beach and enjoy a sumptuous meal. With shops and cultural activities within easy reach, what more could you want?
Natural beauty. Endless dunes, vast beaches. Countless bike and walking paths. The dazzling colour of the bulb fields. It's charming boulevards, the hotels and restaurants with their international allure and the numerous cultural events. In addition, a stay in Noordwijk has proven beneficial effects that contribute to well-being and strengthen the immune system. A place to unwind, relax and enjoy yourself. Noordwijk, a breath of fresh air.
Enjoy Noordwijk
noordwijk.info
65
Happiness is found by the sea
Enjoy nice foods and drinks
66
Experience Dutch skies by bike
Encounter the Kagerplassen
Meet 17th century painter Jan Steen
Recharge with a forest walk
Discover Warmond
The glorious outdoors is yours
Wassenaar & Voorschoten
67
Wassenaar and Voorschoten are close to Leiden. Two small towns surrounded by lush green fi elds, country estates and castles. If you enjoy being outside, De Horsten Royal Estates is a wonderful park to stroll or cycle in. Wassenaar has a fantastic beach. Walk or cycle along the magnificent country estates. In Voorschoten stroll along the historic 'Voorstraat' with charming buildings and visit Duivenvoorde Castle. By bike you can discover both villages from Leiden via a few routes (see the Tourist Office).
DiscoverWassenaar-Voorschoten.infoitallhere:


68
I am so glad we happened upon this distillery! As a true aficionado, I was really excited to discover that there is a distillery so close to our home, even if I'd never heard of them or their products before. But real hidden gems always come as a surprise, which is probably the best way to describe what Tim and Hannah have set up here.
Driftwood Distillery
Driftwood is a unique, traditional distillery that is open to the public by appointment. Everything is done right there in the distillery, from the actual distilling to the bottling and labelling. Every bottle is produced with care, passion and enthusiasm. And that's infectious for both seasoned gin drinkers and beginners alike. Hannah's goal is always to create an unforgettable gin experience. A visit to Driftwood Distillery is full of surprises: prize-winning gins, eye-catching labels and brilliant stories!
Wassenaarseweg 75 Katwijk aan Zee driftwooddistillery.nl
Finding a realhidden gem alwayscomes as a surprise
Meelfabriekplein 1 Leiden bizonbikecompany.com
Katwijk Leiden Steam Train
Verita's Visit Holland
BizonBikeCompany
Region 69
Discover, see, smell and enjoy the atmosphere of the past. You can experience it at the Katwijk Leiden Steam Train!
J. Pellenbargweg 1 Valkenburg ZH stoomtreinkatwijkleiden.nl
Want to experience Leiden and the surrounding region by bicycle? With BizonBikeCompany's special bikes, you can! You can rent our bikes, but we also organise cycling tours through Leiden (for groups of 10 more). These tours are even better when combined with a boat trip aboard our BizonSloep. Ask us about the possibilities.
Will you be the hero of the Liberation of Leiden? Or will you win the Leiden sing-along festival as you cycle past traditional Dutch icons? The group outings and teambuilding events of Verita's Visit Holland treat you to local products and stories in various environments, from the city to the country, on land and on the water. Totally personal, deliciously Dutch and Leiden-local. #socialwithalocal #hollandbybike. veritasvisit.nl
Accessible Leiden
Pesthuislaan 8 huurmij.nl
Want to explore Leiden and its beautiful surroundings? Rent a car from HuurMij!
INQAR HuurMij Leiden
Leiden has an Arriva Public Transport Service Point.
Leiden has a low-traffic city centre. Garenmarkt parking garage is easily reachable from the A4 motorway, while parking garage Lammermarkt offers convenient access from the A44. This underground garage is the deepest parking garage in Western Europe. Step out of these parking garages and into the city centre! There is also a free shuttle bus connection between Haagweg Car Park and the centre. More information: leiden.nl/parkinginthecity
Leiden is a really bicycle-friendly city and very accessible. Your can park your bicycle for free in the centre at the Waagstalling, which has entrances on Breestraat and Aalmarkt. This bicycle parking facility has room for 880 bikes and is monitored.
Leiden has excellent public transport accessibility. Leiden Central Station is a stone's throw from the city centre. You'll also find the bus station, secure bicycle parking and a taxi rank at Leiden Central. Check 9292.nl or arriva.nl for the timetables. VVV
Young15jul Rembrandt Festival Winternov-janWonder Weken Nachtsep van Ontdekkingen jan - dec Alle museumtentoonstellingen Leidsfeb Cabaret Festival leiden.nl/uitagenda Leidennov Int. Film Festival Go to leiden.nl/uitagenda to see everything there is to do in Leiden! Theatre, music, exhibitions, lectures: there's so much to do and experience in Leiden. The most complete EVENTS CALENDAR 71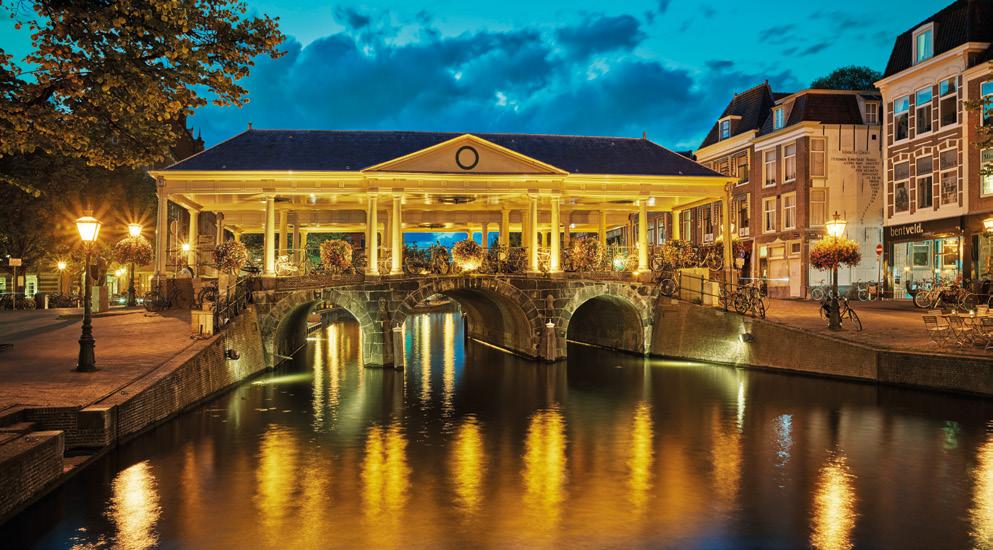 VVV Leiden You can find VVV Leiden at Stationsweg 26, near Leiden Central Station. 071 516 60 00 info@vvvleiden.nl @/OntdekLeidenOntdekLeiden stadvanontdekkingen@stadvanontdekkingen@stadvanontdekkingen@stadvanontdekkingen