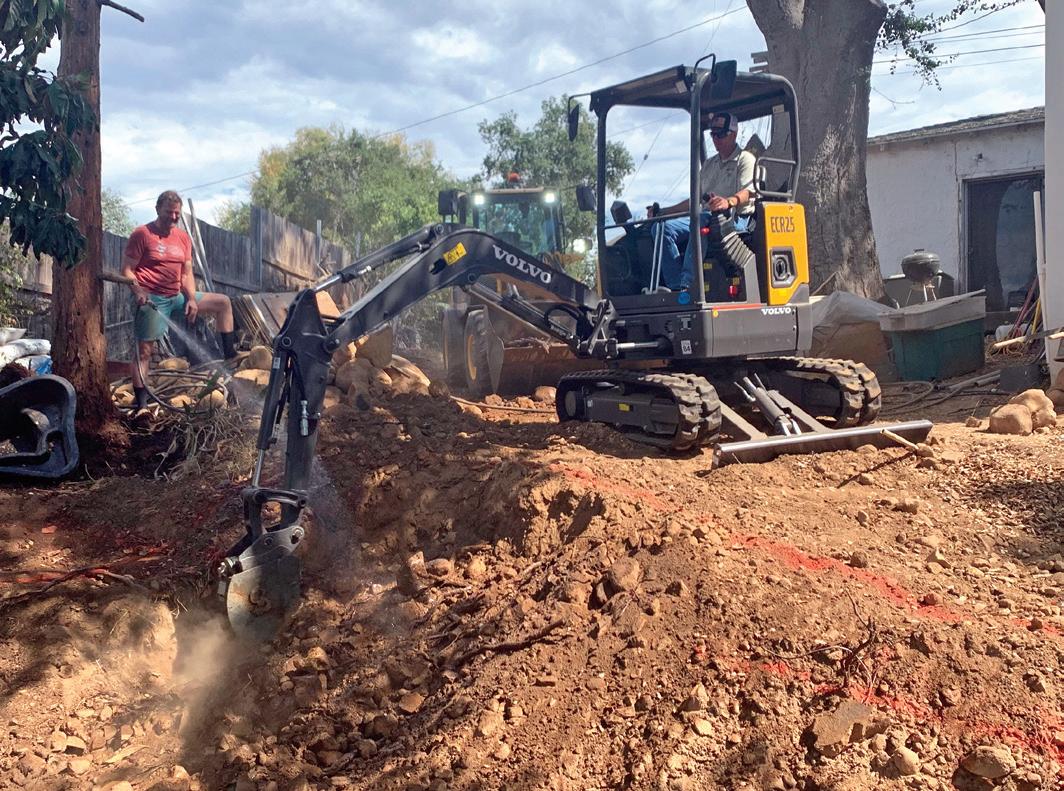 MAGAZINE Issue 12 - 2022 GRADING & EXCAVATING JPR LAND DEVELOPMENT GREG RENTS, INC. R.W. SCOTT CONSTRUCTION CO., INC. BOUDREAU PIPELINE CORPORATION PG. 28 PG. 14 PG. 20 PG. 06
The Cat® Card is the smart way to get what you need to get the job done. Rent equipment. Buy parts and pay for service. Purchase engines, work tools and attachments. Pay for a repair or rebuild. Need extended protection or a Customer Value Agreement? You can put those on your Cat Card too. It's fast, convenient and flexible.
The Cat Card is accepted at all Cat dealers and Cat Rental Stores in the U.S., and you can also use it to shop on Parts.Cat.Com.
PARTS, SERVICE, AND MORE: PUT IT ON YOUR CAT ® CARD © 2022 Caterpillar. All Rights Reserved. CAT, CATERPILLAR, LET'S DO THE WORK, their respective logos,"Caterpillar Corporate Yellow", the "Power Edge" and Cat "Modern Hex" trade dress as well as corporate and product identity used herein, are trademarks of Caterpillar and may not be used without permission. www.cat.com / www.caterpillar.com SINCE 1956 hawthornecat.com San Diego County 800-437-4228 quinncompany.com Central & Southern California 888-842-2155 SINCE 1919
Apply today. Contact your California Cat dealer today or visit catcard.com for details. RENT,
Long Beach, CA (562) 272-7400
Bakersfield, CA (661) 399-3600
Santa Maria, CA (805) 922-8329
Meridian, ID (208) 888-3337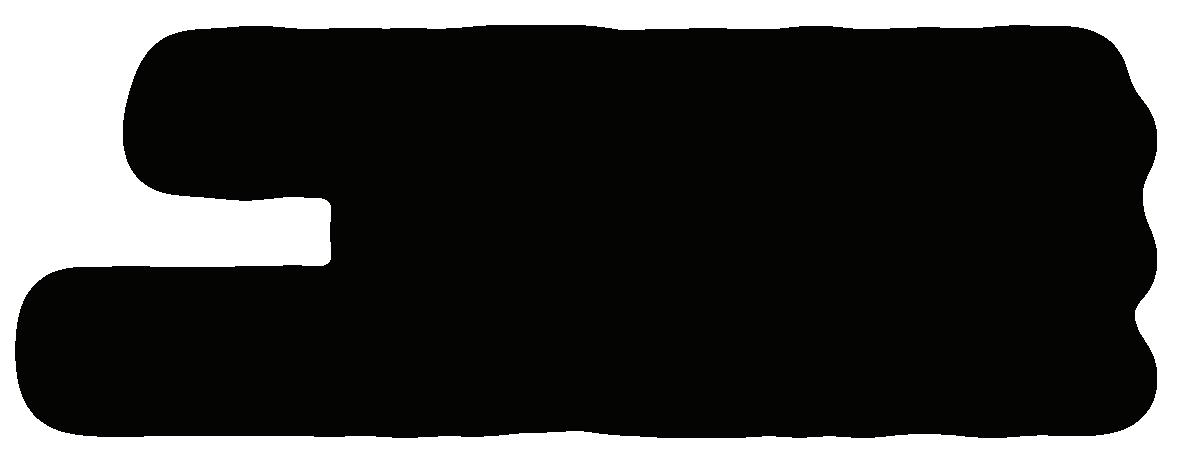 McCall, ID (208) 634-3903
Elko, NV (775) 777-7070
Santa Ana, CA (714) 265-5500
Oxnard, CA (805) 485-2106
Sylmar, CA (818) 890-3353
Jerome, ID (208) 324-2900
Las Vegas, NV (702) 399-2700
John Deere Construction Equipment is packed with powerful technology like JD Link, to help maximize productivity and power up your project, from the factory. Customers can take advantage of John Deere Crawler Dozers, Motor Graders, and Excavators with Topcon 3D grade control built-in, and our team of machine monitoring experts are their to watch your equipment and stop downtime before it happens.
coastlineequipment.com/power-to-the-project
ADVANCED MACHINES. EXPERT SUPPORT. MAXIMUM PRODUCTION. Equipment
COASTLINE
OUT HERE. WE'RE ALL IN.
EDITOR: Brian Hoover Senior Editor PUBLISHER: Kerry Hoover khoover@calcontractor.com GRAPHIC DESIGNER: Aldo Myftari FOR ADVERTISING INFORMATION: Please call: (909) 772-3121 CONTENTS 2022 Grading & Excavating 06 BOUDREAU PIPELINE CORPORATION Installs Onsite and Offsite Water, Sewer, and Storm Drain Infrastructure at Agua Mansa Commerce Park Center in Riverside 14 R.W. SCOTT CONSTRUCTION CO., INC. Currently on Phase 4 of Pasadera Homes Project in Guadalupe, California 20 JPR LAND DEVELOPMENT Hard Work and Courage – At the Heart of Jack Kraus and JPR Land Development 28 GREG RENTS, INC. First in California to Own and Rent Volvo's New ECR25 Electric Compact Excavator CalContractor is published twelve times each year by Construction Marketing Services, LLC. Copyright © 2022. All rights reserved. Reproduction in whole or in part without permission is prohibited. P.O. Box 892977, Temecula, CA 92589 www. CalContractor . com SALES | RENTALS | PARTS | SERVICE | FINANCE LOS ANGELES: 562.247.5817 • SAN DIEGO: 619.403.9637 • VENTURA | SANTA BARBARA: 805.585.3179 ORANGE: 949.281.6022 • SAN BERNARDINO | RIVERSIDE: 909.585.3179 • KERN: 661.237.5496 2353 S CACTUS AVE RIALTO, CA 92316 LARGE EXCAVATORS • WHEEL LOADERS • MINI EXCAVATORS • SKID STEERS 866.673.8148 WARRIORMACHINERY.COM SALES: 909-566-8276 Visit us at CONEXPO-CON/AGG and check out the next generation LiuGong 936F Excavator and 877H Wheel Loader $29,800 Plus Tax $74,600 Plus Tax $64,750 Plus Tax $25,200 Plus Tax $28,100 Plus Tax $39,800 Plus Tax 9027FZTS 936F 877H 9035EFZTS 2025G 9018F 385B 388B CALCONTRACTOR .COM GRADING & EXCAVATING / 2022 4
Bakersfield 9150 Golden State Hwy. Bakersfield, CA 93308 661.387.6090
Corona 22099 Knabe Rd. Corona, CA 92883 951.277.7620
Fresno 4501 E. Volvo Ave. Fresno, CA 93725 559.834.4420
Lakeside 12345 Mapleview St. Lakeside, CA 92040 619.441.3690
Redding
4963 Mountain Lakes Blvd. Redding, CA 96003 279.201.4869
Sacramento 8594 Fruitridge Rd. Sacramento, CA 95826 916.504.2300
San Leandro 1944 Marina Blvd. San Leandro, CA 94577 510.357.9131
Turlock 1275 Venture Ln. Turlock, CA 95380 209.410.6710
vcesvolvo.com
Find us on social media: facebook.com/volvoces
With high-performance equipment from Volvo Construction Equipment, you can tackle excavation, trenching and grading projects with ease. With powerful and reliable machinery on the ground, running pipelines, digging for utilities, and moving and grading the earth can be done more efficiently. Dig deeper and move more earth with Volvo.
Contact your local VCES location today to learn more.
volvoces
VolvoCES volvoces
Dig deeper. Move more earth.
Background: Installation of the onsite 16" C900 line on Sandstone Road. Inset: Backfilling 84" reinforced concrete pipe.