INTERIOR DESIGN
MARKETING BROCHURE
INTERIOR DESIGN
Architecture | Interior Design | Landscape Architecture | Engineering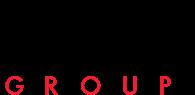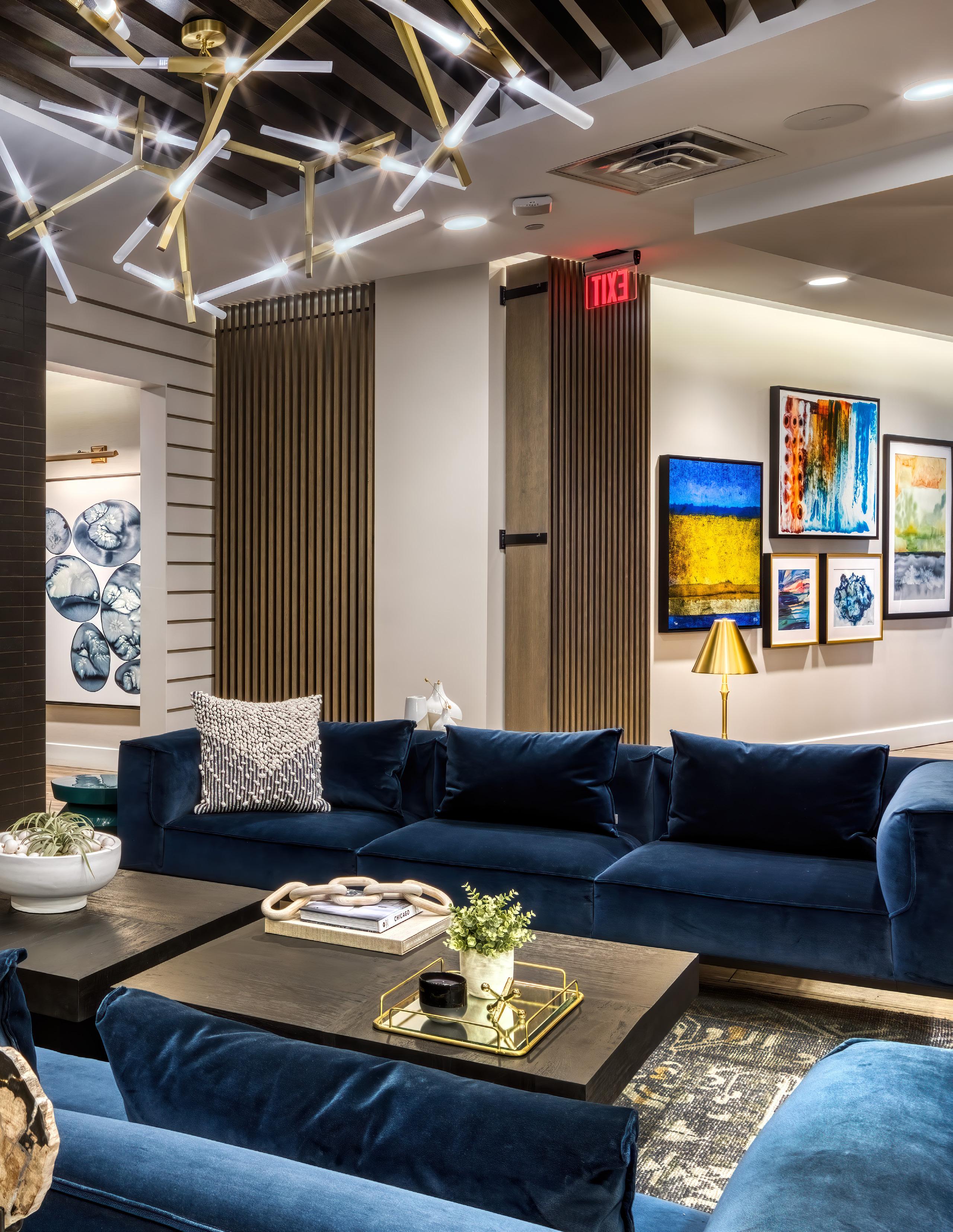 DESIGN LEADERSHIP
ENRICHING LIVES AND STRENGTHENING COMMUNITIES.
OUR DESIGN PHILOSOPHY
BKV Group enhances the physical and cultural environment through multidisciplinary, meaningful, and responsive design. Supported by innovative technology and a strategic market focus, we work to transforming communities, nationally and internationally. We believe the craft is as important as the science, especially in giving soul to the process and built environment. Through a highly participatory endeavor, our design strategies express a "rootedness" in their surroundings. This strategy goes beyond the specific building to deliberately capture the expression of people, context, and culture. It is a contextually-sensitive approach is based on, and reactive to, our clients' goals, budget, vision, and focus, with our creative process engaging all team members to transform and positively shape communities around the globe.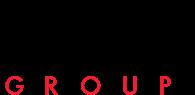 KELLY NAYLOR Interior Design Practice Leader, Partner Minneapolis, MN
JACKIE WILCOX Director of Interior Design, Associate Partner Chicago, IL
MEGAN VAN BECK Director of Branded Environments, Associate Partner Minneapolis, MN
KOBITA MUKHERJEE Director of Interior Design, Associate Partner Washington, DC
LIZA KAPISAK Director of Interior Design, Partner Minneapolis, MN
NATIONAL INTERIOR DESIGN LEADERSHIP TEAM
JOAN SIZEMORE Director of Interior Design, Associate Partner Dallas ,TX
ABOUT OUR TEAM
BKV Group Interiors design solutions focus on telling an authentic story, and we work to truly understand the resident, site, neighborhood, and community to infuse those elements into the built environment.
KELLY NAYLOR Interior Design Partner
"
BKV Group Interior Design practices within numerous sectors and project types. Our team consistently develops communities that are creative, memorable and progressive in design. Our work is informed by intensive research and knowledge of innovative design solutions. Some clients come to us with a strong brand already developed; others look to the design team to help shape the narrative for their brand. BKV Group's design solutions focus on telling an authentic story. We work to truly understand the resident, site, neighborhood, and community to infuse those elements into the built environment.
In the end, our designs create a sense of place, providing users with convenience and support for social, emotional, and physical wellbeing. As your Interior Design partner, we are committed to delivering creative and inspiring spaces, no matter the budget.
Interior Design is one aspect of a project that is very personal to the resident– it's where they live, work, play, and interact daily. The development of interior spaces through the use of materials, lighting and furnishings allows us to create a brand story that defines a memorable experience and connection to a residential community.
WHAT WE DO
UNIQUE AND MEANINGFUL PLACES OF VALUE AND IMPACT
INTERIOR SERVICES
BKV Group Interiors leads in the development of the most innovative and trend-setting living environments. The design effort embraces the client and translates the vision into a reality that exceeds expectations. Our work has attracted national recognition and clientele. From small renovations to extensive new developments, our team will work with any project size or budget.
• Feasibility Studies
• Project Budgets and Schedules
• Visioning and Concept Development
• Space Programming and Planning
• Amenity and Unit Design
• Material Selection and Specification
• Interior and Exterior Furniture Selection and Specification
• Custom Furniture Design
• Art Curation, Accessory Design, and Procurement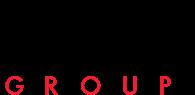 • Model Design and Merchandising
• Virtual Reality Experience
• Branded Environments
FLAIR TOWER Chicago, IL
WHERE WE WORK
ONE FIRM WITH FOUR PRACTICE SITE LOCATIONS
OUR NATIONAL REACH
Collaborating regionally, BKV Group operates as a cohesive firm to deliver a wide range of project types for a diverse set of national and local clients. We leverage industry-leading communication and technology tools with best-in-class design processes to seamlessly work across practice sites to meet our clients' needs, and continually expand our presence into existing and new markets.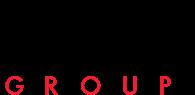 OUR INTERNATIONAL CAPABILITIES
The four American practice sites at BKV Group are supported by BKV's Vietnam offices in Hanoi, Ho Chi Minh City, and Da Nang, which contribute design services for many of our U.S. projects, and allow BKV access to the Asian markets. Furthermore, our firm is able to provide cross-practice training opportunities and structure project teams to leverage the 12-hour time difference, creating a nearly 24-hour design studio that can meet accelerated deadlines without sacrificing quality and creativity.
BKV PRACTICE SITES SATELLITE OFFICES
YORK CITY ORLANDO
NEW
CHICAGO
MINNEAPOLIS
DALLAS
WASHINGTON, DC
WHAT WE PROVIDE KNOWLEDGE AND EXPERIENCE FOR A WIDE RANGE OF PROJECT TYPES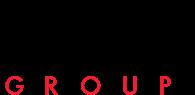 PROJECT TYPES
• Market-Rate
• Affordable Housing
• Senior Housing
• Student Housing
• High-Rise
• Commercial
• Hospitality
• Municipal
• Adaptive Reuse
• New Construction
• Renovations
• Repositioning
• Models
PROJECT PARTNERS
• Developers
• Government Entities
• Brokers
• Architects
• Property Managers
• Landscape Architects
• MEP Engineers
THE PARLOR San Marcos, TX
DESIGN APPROACH
BKV Group provides total building design: from the aesthetics of branding, to the science of building technology, to the challenge of creative cost control.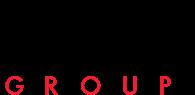 PROGRAMMING & RESEARCH
Uncover the goals, values, vision, and strategies of clients and end-users
Social Programming for community building
Wellness programming for individual and group activity
Service programming for resident convenience
EFFICIENCY IN PLANNING
Holistic planning approach considering resident needs and staff operations
Thoughtful approach to spaces with multipurpose capabilities
Consideration of functional, systems, sustainable and aesthetic requirements
Maximizing interior to exterior shared resident spaces
VISUALIZATION
Visual listening and mood board to express the energy of the project
Wireframe visualization studies to study spatial relationships
Rendered concept studies for material exploration
Virtual Reality and 3D walkthroughs
LIFESTYLE AMENITIES
Amenities that build community and support social and emotional wellness
Social programming for fitness and community building
Flexible spaces accessible by all residents
Interior and exterior activity zones for social interaction
BRANDED ENVIRONMENTS
Inspired spaces that are an unique expression of clients and their community
Unique experiences that align with brand positioning
Study comps to learn from their feats and failures, and to identify possible differentiators
Use of color, texture, scale, light, flow, sensory methods, and accessible information to express the brand
FURNITURE, ARTWORK AND ACCESSORIES
Thoughtful selection of furnishings that reinforce the brand story and reflect quality
Curated artwork packages designed to enhance the resident experience
Accessories layered to give a truly residential feel
Natural or faux plants bring the outdoors in
MODEL DESIGN
Creative merchandising of residential units to communicate the brand
Furnishings, artwork and accessories that reflect the locale
Procurement of readily available products that are accessible to residents
Defining comfort, quality and lifestyle
DESIGN PROCESS PROGRAMMING
MONUMENTAL STAIR
BKV Group approach programming by involving all project stakeholders to define the scope of work at the start of the design effort. Gathering and analyzing data to confirm decisions and improve efficiencies, function and adjacencies.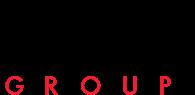 COFFEE BAR
LOUNGE
LOUNGE ROOM STUDIO ROOMS
MUSIC ROOMS
VISIONING
PROGRAM- LOWER LEVEL VISIONING
Developing the "big idea" and concept for any project is key to the start of design direction. The vision captures high-level project goals that define priorities and user experience of the space.
Case Study
27
Case Study
DESIGN DEVELOPMENT
BKV Group Interiors takes all conversations and planning in initial stages and concepts to advance the design dramatically into a cohesive design focusing down to the smallest details. Final design, materials and finishes are selected to showcase the project.
DESIGN- LOWER LEVEL
VISUALIZATION / VR
Virtual reality allows clients to experience the space first hand. From initial mock ups to the finalize design. VR allows for project collaboration across all team members making successful designs.
INSTALLATION
During final installation, our team works with all project entities to curate thoughtful furniture, art, and accessories into our projects to complete the final story and let the project brand infuse the space.
31 Case Study
SUSTAINABILITY & WELLNESS
BKV Group recognizes the positive impact an environmentally-sensitive building can have on the people who work and visit it. We also know that an environmentally sensitive building can reduce operating costs and energy consumption, and position our clients as leaders in community responsibility.
BKV Group has LEED-accredited professionals in the architectural, engineering, interiors and specification disciplines, including project leaders in each discipline. Numerous projects have been designed to LEED standards, and beyond designing sustainable as good standard practice, BKV Group has also designed projects following B3 guidelines, Enterprise Green Communities criteria, and the National Green Building Rating Standard.
A holistic approach to a balanced lifestyle with focus on mind, body and spirit are critical considerations for residents of all ages. Multi-family housing communities need to take into consideration how they may best support residents personal, occupational, and social success while providing a living experience that aligns with their values and desires for a well balanced life. BKV Group explores health and wellness concepts with eight different areas of focus: Social, Environment, Occupational, Spiritual, Financial, Emotional, Intellectual, and Physical wellness. We look at how each of these areas translate to resident needs and how they affect design trends that can shape the student living environment.
AREAS OF EXPERTISE
• Enhanced building durability
• Enhanced occupant comfort
• Energy and water savings
• Reduced operating costs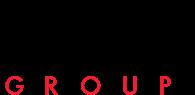 • Conservation of natural resources
• Minimization of waste and pollution
• Prepared for future legislation
• Positive public image
• Improved climate resiliency
UNIT & MODEL DESIGN
The design of the residential units should evoke dreams of home and set our clients apart from their competition. Model units are a continuation of the brand and story developed in amenity spaces. Furniture scale, colors, material selection and aesthetic trends are factors in a successful model to attract the target market.
STATEMENT OF QUALIFICATIONS
PORTFOLIO
BKV GROUP
OVERVIEW
Renovation of common areas and amenities
TYPE
Market-rate housing
SIZE
26 stories
198 units
FLAIR TOWER
CHICAGO, ILLINOIS
Flair Tower is a awe inspiring renovation located in the River North neighborhood of Chicago. GID Real Estate Investments partnered with BKV to refresh the common areas and amenities to attract and retain residents in a market full of luxury living rental properties. Flair Tower presents subtle elegance by bringing in artistic art deco elements inspired by the historic Flair House building adjacent to the property. This transformed property features a refreshed lobby with 24/7 concierge services. An expanded leasing office to provide residents with high quality service and ease of access to property management. Residents now enjoy improved package storage and delivery. The main amenity floor has been reimagined to maximize the indoor outdoor connection. An expanded clubroom space provides residents with space for co-working, entertaining, lounging and connecting with their neighbors. An oversize fitness room spills onto the roof deck for indoor /outdoor yoga. The pool deck is a true urban retreat that makes you forget that you are in the heart of the city. Ample greenery, plush chaise loungers and intimate seating areas allow for the perfect entertainment space while taking in the great views of downtown Chicago.
ENRICHING LIVES AND STRENGTHENING COMMUNITIES
BKV GROUP
THE FYNN ELMHURST, ILLINOIS
The Fynn is a one-of-a-kind development for Elmhurst, Illinois, creating a modern luxury building that fits within the overall aesthetic of the neighborhood. The 8-story, 212-unit multifamily development creates a new urban rental model targeting young professionals and empty nesters looking for an urban experience with close proximity to neighborhood restaurants, transportation, and downtown Chicago. Architecturally, BKV Group was able to reduce the structure's perceived density through the addition of a second-level courtyard that allows for more open space along Addison Avenue –creating more curb appeal. The community also has two levels of below-grade parking, which further activates the streetscape. While the building's frame was created using cold-formed steel, the building itself is composed of masonry, fiber cement panels, and simulated wood panels with the urban design aesthetic carries through to the property's interior, where a mix of warm and cool materials, including textured woods and mixed metals, create sleek spaces throughout the building.
In targeting young professionals and empty nesters looking for an urban experience, The Fynn provides an urban lifestyle experience and upscale amenities in the heart of a commuter-friendly suburb. The Fynn's community amenities seamlessly align with their target market with the package including a resort-inspired pool deck with fire pit and gaming, lounge with entertainment bar, fitness center and exercise studio, do-ityourself space with bike lounge, dog run and spa, and sky club with views of Elmhurst and downtown Chicago. The BKV design team also intentionally activated the street frontage with much-desired coworking space that stands out with layered textures, modern palette, and locally-inspired furnishings.
ENRICHING LIVES AND STRENGTHENING COMMUNITIES
OVERVIEW Upscale amenities with resortinspired pool deck TYPE Market-rate housing SIZE 8 stories 212 units
BKV GROUP
Clean, minimal detailing, subdued colors, and a material palette; spa-like amenities
MODERA KATY TRAIL
DALLAS, TEXAS
At the terminus of the Katy Trail and McKinney Avenue, Modera Katy Trail is uniquely positioned to capture the energy of Uptown Dallas. Residents will have unique opportunities to experience the best that Dallas has to offer in dining, shopping, and recreation. Those opportunities will begin at the very doorstep of the project, where the leasing lobby will connect to the trail with a hospitable front porch. Pets aren't just welcome, they are privileged residents. They have their own spa, recreation area and a dedicated lounge for their owners to socialize. The elevated amenity deck will provide opportunities for exercise, entertainment, working at your own pace, enjoying the weather and expansive views of Highland Park, Uptown and Downtown Dallas.
The design will reflect the contemporary sensibility of young professionals seeking to engage with the culture of Dallas. Clean, minimal detailing, subdued colors, and a material palette that focuses on variations of texture create a relaxed and uncluttered environment. Amenities will provide a spa-like environment that is luxurious, harmonious, and re-energizing. Modera Katy Trail will be an enclave, a base for striking out into the expanding culture of Dallas and a home for enjoying the company of new friends.
ENRICHING LIVES AND STRENGTHENING COMMUNITIES
OVERVIEW
TYPE Market-rate housing SIZE 14 stories
SF 217 units
394,847
BKV GROUP
Two-building development; Co-working and co-living environment
SUGAR HOUSE
SALT LAKE CITY, UTAH
The Sugar House project is a two-building development located in the heart of the Sugar House neighborhood outside of downtown Salt Lake City. The neighborhood has a rich and diverse history, and is named after the sugar beet mill-turned-paper factory-turned train repair hub that was once a prominent structure. Sugar House is ripe with historic inspiration, and this project takes its cues from the whimsical and exciting characteristics of this emerging community.
As a heavily amenitized, market-rate development containing micro-units, Sugar House features a variety of uses including maker space, retail pop-ups, and potentially a partnership with a local bicycle shop. While not zoned for commercial use, these spaces will be embedded in the final project, with both buildings uniquely featuring co-working spaces where communal working zones are paired with living and recreation spaces, establishing an immersive co-living environment including a central kitchen space and bowling alley – the latter of which was one of the original uses of the property.
Constructed via light gauge steel construction using prefabricated and modular design methodologies, the exterior of the structures will be composed of brick and masonry mixed with metal panels, creating an earth-tone palette aligning with the surrounding context – further enhanced through partnerships with local artists who can set up their artwork within Sugar House's arts plaza.
OVERVIEW
TYPE Market-rate housing SIZE 10 stories 220,016 SF 216 units ENRICHING LIVES AND STRENGTHENING COMMUNITIES
BKV GROUP
OVERVIEW
Extraordinary amount of amenities, including a boutique lobby and lounge, concierge, multi-story clubroom, fitness and yoga area, business center, a multifaceted courtyard with outdoor bar, grilling stations, fire pit, dog-run, and green roof
TYPE
Market-rate housing
SIZE
7 stories
356,394 SF
297 units
CITY CLUB APARTMENTS CROSSROADS KANSAS CITY
KANSAS CITY, MISSOURI
City Club Apartments Crossroads is located in the heart of downtown among an eclectic group of boutiques, restaurants, studios, and art galleries of the Crossroads Arts District. Residents of this sophisticated apartment building, are never far from outdoor recreation at Washington Square Park, Penn Valley Park, and Liberty Memorial Park. The apartment building includes approximately 100,000 square feet of below grade parking for approximately 298 vehicles and approximately 11,000 square feet of shell space for retail and restaurant.
Although a large and contemporary project, the design breaks down the scale of the building into smaller sections reminiscent of the historic scale of buildings within the area, with the retained historic terra cotta clad, 5-story hotel as the centerpiece of the development. The project features an extraordinary amount of amenities, including a boutique lobby and lounge, concierge, multi-story clubroom, fitness and yoga area, business center, a multifaceted courtyard with outdoor bar, grilling stations, fire pit, dog-run, and green roofs. The signature element is the rooftop amenity with an outdoor pool and bar area. Additional features include direct access to the newly integrated restaurant, retail spaces and underground parking.
ENRICHING LIVES AND STRENGTHENING COMMUNITIES
BKV GROUP
âme
WASHINGTON, DC
The Meridian Hill Hall of Washington, DC was redeveloped as âme, an 8-story, concrete frame and brick building located across the north precipice of Meridian Hill Park on 16th Street in Washington, D.C. The building had been used as student dormitories by Howard University since 1969, but now it is renovated to offer the community 206 luxury rental units.
Built in 1942 and known then as the Meridian Hill Hotel, it was the first building constructed by the federal government during World War II to provide housing for female wartime workers, known as Government Girls. It was designed by prominent Washington architect Louis Justement, who incorporated rectilinear forms such as ribbon windows, surfaces that have been streamlined and open interior spaces, all elements of the International Style.
The rich history of the building offers exciting design opportunities as it is repurposed into a 187,586 SF market-rate rental property. BKV's design strategy was to play off of the historic elements by adding a modern touch to the spaces. The rich textural materials, modern and specific period lighting, and restored surfaces are blended with the existing historic elements and used in the common areas, Cyber Café, fitness room and pool lounge in the basement; the cocktail lounge and beauty lounge on the first floor; and the rooftop lounge, game room and rooftop terrace on the roof.
OVERVIEW Creative adaptive reuse of former Meridian Hill Hotel TYPE Market-rate housing SIZE 8 stories 187,586 SF 206 units ENRICHING LIVES AND STRENGTHENING COMMUNITIES
BKV GROUP
Offers the largest amount of "nano" and alcove units in the city; Design embraces all things Minnesota
CITY CLUB APARTMENTS CBD MINNEAPOLIS
MINNEAPOLIS, MINNESOTA
City Club Minneapolis embraces all things Minnesota in being located in the heart of downtown Minneapolis, and feeding off of the energy of the city's central business district. The 17-story high-rise façade dances with the exterior panel pattern emulating the nearby Schmitt music wall mural. The glow from the glassy lobby spills onto the streetscape, and the dichroic building signage shines colorfully on the entry canopy, making this destination impossible to miss.
Peer into the grand lobby space through illuminated patterned portals and you'll see a 2-story shelving feature – a shrine to local art and memorabilia. The lobby is full of life, quite literally, as greenery fills the space, and in true Minnesota fashion, it's all about layers, and the space lays them on thick with vibrant colors, textures, and patterns. The lobby also features garage doors which open up to an artful alley where residents share a hidden courtyard with the neighboring brewery.
The building amenities include a fitness room, business office, conference room, theater, and wellness room, with each space sharing the eclectic aesthetic of the building. Take a trip up north by heading to the "cabin in the sky" – a rooftop Skyclub featuring blue concrete floors that recall Minnesota lakes, wood walls, and ceilings emulating the quintessential Northwoods lodge and further enhanced with vintage Minnesota-inspired décor. The interior holds a gourmet kitchen and large island for social gatherings, a double-sided fireplace separates the gaming area and lounge, and a direct connection to the exterior Skypark where residents can enjoy a rooftop pool, cabanas, outdoor kitchen and zen garden.
OVERVIEW
TYPE Market-rate housing SIZE 17 stories 219,372 SF 307 units ENRICHING LIVES AND STRENGTHENING COMMUNITIES
BKV GROUP
240 PARK AVENUE
MINNEAPOLIS, MINNESOTA
240 Park Avenue is new construction of a 17-story mixed-use, retail and multifamily market-rate housing residential development, with a building footprint of approximately 30,000 SF, located in Minneapolis, Minnesota; including below-grade parking, landscape amenities and site improvements.
One of the most intriguing design elements is The Lanai – a two-story space carved into the corner of 240 Park Avenue to create outdoor opportunities for views facing the Mississippi River. The Lanai will also create a terrific branding opportunity via video screens and a "lightbox" designed to project imagery and digital forms on the ceiling of the outdoor space – glowing and creating a beacon at night. Also unique about the quarter-block-sized residence is the interior drop-off sequence. Through a cleverly designed interior porte cochere (a covered drop off space for vehicles) on the first level, residents can seamlessly make their way into the building. This feature will be especially useful during the colder winter months. Once inside, residents can enjoy views not only to the river and skyline. Also, thanks to a community art collaboration, residents and visitors alike will be able to take in stunning commissioned murals canvasing the neighboring structures.
OVERVIEW Two-story lanai TYPE Market-rate housing SIZE 17 stories 411,000 SF 204 units ENRICHING LIVES AND STRENGTHENING COMMUNITIES
BKV GROUP
THE STELLA NEW
MARYLAND
BKV Group was commissioned by Urban Atlantic to provide full architectural, interiors and engineering services, master planning, programming, entitlement, design and construction administration for the apartment building in the New Carrollton Town Center complex. The project includes a 6-story, 282-unit mixed-use apartment building with some affordable set aside units. There is ground-floor retail, an adjacent parking structure and a public plaza which will be built next to the Kaiser Permanente office building.
CARROLLTON,
OVERVIEW
project with ground floor retail TYPE Market-rate housing SIZE 6 stories 282 units ENRICHING LIVES AND STRENGTHENING COMMUNITIES
Mixed-use
BKV GROUP
LODEN-SV
SHOREVIEW, MINNESOTA
Loden-SV is based on an authentic, natural and contemporary interior design. With an overall concept rooted in Scandinavian styling and a focus on brand; integrated throughout the design. Large bold graphics accentuating the twostory lobby and clubroom are some of the first key elements you are welcomed with. Overall amenities are laid out so that they flow onto one another for large gathering and views directly through the building to the outdoors. Places for residents to "plug-in" and work from home were provided within the common amenities and provide a space of community for residents. A state of the art fitness center that offers boutique style gym services such as trainers, built-in technology and towel services. Pets were not forgotten with a large dog spa and space for indoor play during the cold winter days. A large bike lounge and dual functions as a makers space was provided to residents to utilize the local trails, lakes and parks. The landscape design is intended to create a "building in a park." The building's courtyard mixes dynamic, highly active amenities with passive, heavily planted passive spaces in a cascading landscape that drops 6 feet in a series of terraces and sloped planted surfaces and walks. Active uses include a swimming pool, built-in grilling stations with granite countertops, a pergola/shade structure with decorative lighting and lounge furnishings, large gas fire pits and a pickle ball court. At its southern end, there is an enclosed dog run with decorative metal perimeter fence.
OVERVIEW Overall concept rooted in Scandinavian styling and a focus on brand TYPE Market-rate housing SIZE 4 stories 294,032 SF 206 units ENRICHING LIVES AND STRENGTHENING COMMUNITIES
BKV GROUP
ARKADIA TOWER RENOVATION
CHICAGO, ILLINOIS
Originally built in 2015 and located in the heart of Greektown, this luxury high rise had great bones, but its interiors were lacking the artistic energy and residential warmth its West Loop residents desired. The interior refresh of Arkadia was achieved by melding spunky colors, playful patterns, and unexpected use of scale.
Playing off of the lobby's dramatic scale, vibrant color and bold graphics are contrasted with warm wood tones to create a sophisticated welcome to the property. Greenery is layered throughout the spaces by way of indoor planters and a moss feature wall that dances its way up the lobby's main staircase. Patterns of varying scale are paired throughout to create quirky and visually stimulating spaces for residents to relax, work, and mingle.
Throughout the 5th floor amenity spaces, a warm wood-tone floor is contrasted with graphic elements and accents of color. In the party room, a floral rug and rich walnut wood tones are juxtaposed with graphic black and white concrete tiles on both the floor and wall that will endure a beautiful patina over time. This same black and white floor tile is a repeating element in the game room where residents can enjoy a variety of games including billiards, board games, and a giant wall Scrabble game. A colorful, abstract watercolor graphic draws residents to the fireplace lounge and out to the newly outfitted roof deck.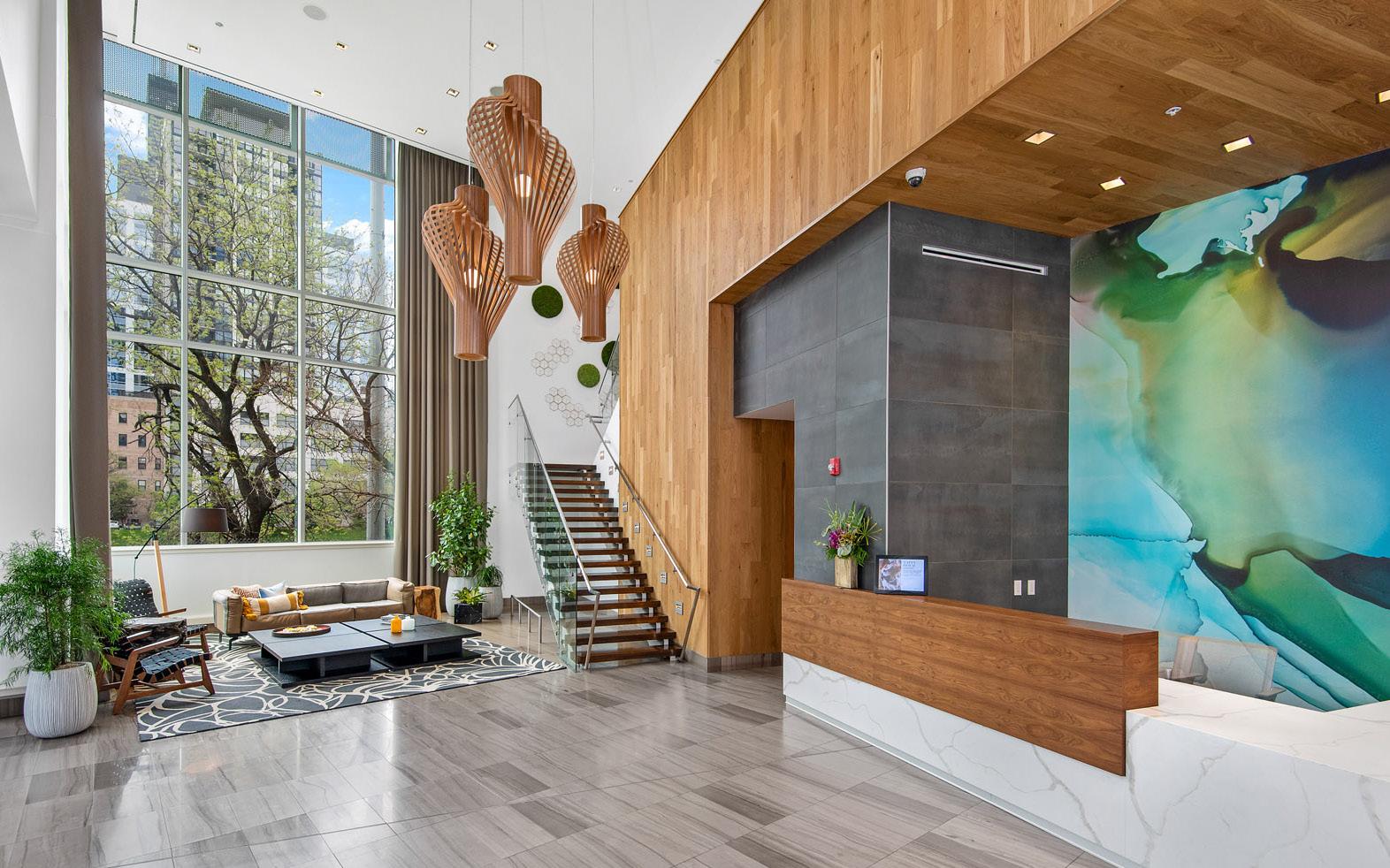 OVERVIEW Interior design refresh; Incorporation of vibrant colors and bold graphics with warm wood tones TYPE Market-rate housing SIZE 33 stories 350 units ENRICHING LIVES AND STRENGTHENING COMMUNITIES
BKV GROUP
PARKWAY 25 APARTMENTS
ST. LOUIS PARK, MINNESOTA
Parkway 25 is a luxury apartment building in St. Louis Park with a beautiful, modern look. Built brand-new, from the ground up, to provide a high-end living experience, the units offer modern floor plans which are meticulously designed with an open layout and high ceilings. Parkway 25 offers everyday amenities such as controlled entry, a smoke-free environment, and handicapped accessibility. Additional amenities include concierge services, a fitness center with club like amenities; a Zen courtyard with outdoor pool, hot tub, and sundeck; outdoor fireplace and fire pit with gathering areas and grilling stations; conference room and beverage center; luxurious club room with catering kitchen, large screen TVs and more; an on-site dog park and grooming area, common area with wi-fi, bike storage and repair area, and heated underground parking with car wash and electric vehicle charging stations.
OVERVIEW High-end living experience offering modern floor plans TYPE Market-rate housing SIZE 5 stories 112 units ENRICHING LIVES AND STRENGTHENING COMMUNITIES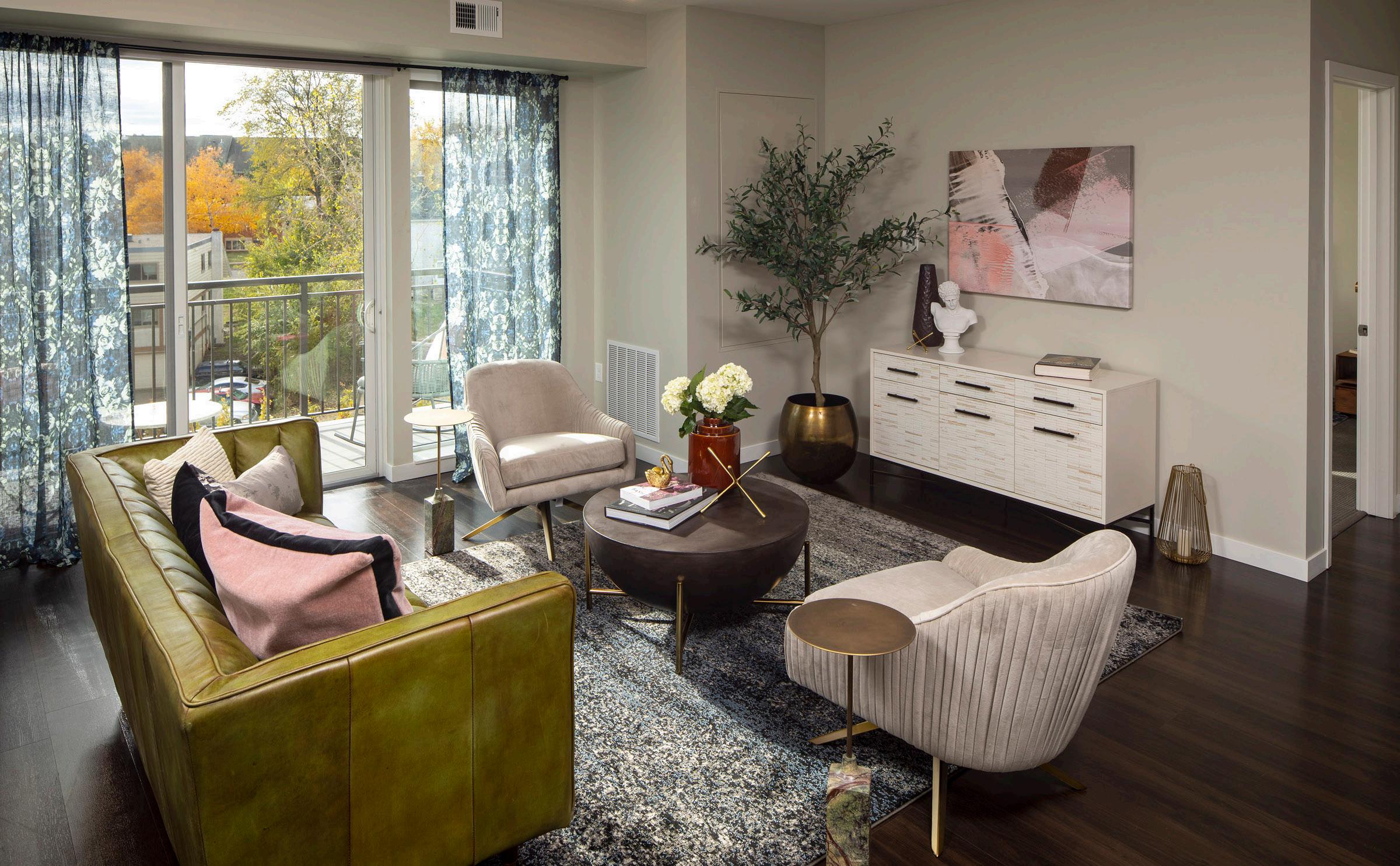 BKV GROUP
SABLE APARTMENTS
MINNEAPOLIS, MINNESOTA
Sable, a 57-unit condominium building, is located in downtown Minneapolis' North Loop neighborhood surrounded by dining, shopping and local athletic venues. This project is defined by 3 words: Eclectic, Boutique, and Soho. The final interior concept was the driver for all elements in the project right down to the functional programmatic elements and space plans required for a high-end luxury condominium building. Final design, finishes, and furnishing all evoke these concepts in providing a new offering in the North Loop neighborhood. Amenities include a large lobby space with dramatic fireplace, custom brass bar for happy hours and a variety of seating options for residents to socialize and work. Unit entries are framed with wood veneer and custom wall sconces to create a hospitality feel coming home. Two unit palettes are provided within the unit mix for a variety of options for potential buyers along with 2-story penthouse options. A large rooftop deck provides ideal views of downtown Minneapolis for residents congregating at the outdoor bar and grilling stations, firepits and banquette seating surrounded by beautiful plantings. An adjacent parking structure allows residents direct access to their floor via car, providing an elevated level of service.
OVERVIEW High-end living experience TYPE Market-rate housing SIZE 9 stories 57 units ENRICHING LIVES AND STRENGTHENING COMMUNITIES
BKV GROUP
CITY CLUB APARTMENTS CINCINNATI
CINCINNATI, OHIO
City Club Apartments Cincinnati is the restoration and adaptive reuse of a historic Cincinnati landmark. Constructed in 1928, this 450,000 SF Beaux Arts building is in the heart of Cincinnati's downtown business district. The site is located along the Ohio River and was once home to the 340-room Burnet Hotel, which opened in the 1850s. The hotel had a rich history and hosted multiple memorable figures, including Abraham Lincoln. It closed in 1926 and was demolished the same year.
City Club Apartments Cincinnati was designed to maximize the value of the original character of the building by restoring high ceilings and the building's historic finishes. In an effort to creatively used the building's utilitarian mechanical plant that was added in the 1980s, BKV Group created a rooftop amenity space that houses the indoor pool, the skyclub, and two outdoor terraces.
The project scope includes the restoration of the exterior facade and interior details, and the insertion of apartment units and amenities into the building. Features include a magnificent restored lobby, game room, movie theater, fitness center, skyclub, and two rooftop terraces with indoor/outdoor pools, offering views of the Cincinnati skyline and Roebling Bridge. Residents can also enjoy a yoga studio, sauna, business center, and a 24/7 concierge.
OVERVIEW Restoration and adaptive reuse of a historic Cincinnati landmark TYPE Market-rate housing SIZE 11 stories 450,000 SF 294 units ENRICHING LIVES AND STRENGTHENING COMMUNITIES
BKV GROUP
ELEVEN40 CHICAGO, ILLINOIS
Eleven40's design concept is about contrast and layers. The angular lobby has a sense of drama with its dark, faux leather walls, tall volume, and a giant two-story green wall. The simple black and white color palette is layered with the warmth of wood tones and textiles. The built and natural worlds collide with the insertion of greenery throughout this high-rise, concrete structure. The goal was to create spaces that are full of life in all forms.
The 5th floor is dedicated entirely to amenity space with floor to ceiling windows, light wood-look floors, and pops of color in the art and furniture making for a really bright and vibrant space. This floor is meant to be active, and the design certainly caters to each and every activity. The Co-office space is a quiet zone for residents to work or study, while the Gaming area offers everything from board games to arcade games and skee ball. There is a Jam Lounge for the music lovers, and a Fitness and Yoga studio for the athletes. The Fireplace/Media Lounge is equipped with a kitchen and wine bar for parties and events, while the Brewing Station offers residents coffee in the morning and cold beer in the evening. Even the pets have a zone, with a full dog spa and outdoor dog run. Almost every room spills out to the 5th floor exterior roof deck where there is even more space to lounge, dine and play.
OVERVIEW Design concept centered around contrast and layers TYPE Market-rate housing SIZE 26 stories 320 units ENRICHING LIVES AND STRENGTHENING COMMUNITIES
BKV GROUP
OVERVIEW
Transformation of existing office building into condominiums
TYPE
Market-rate housing
OCTAVE 1320
SILVER SPRING, MARYLAND
Located in a prominent, transit-oriented neighborhood in downtown Silver Spring behind a metro station, Octave 1320 transforms an existing office building into 102 condominium units. With flexible floor plans and a wide range of first-rate amenities, this community caters especially to first-time homebuyers.
The majority of the residences in the eight-story, 72,000 SF existing building and six-story, 47,000 SF addition are micro units, and it also includes two-bedroom units. Project features include a rooftop terrace, exterior balconies, an interior courtyard, concierge services, and small retail space on the ground level.
ENRICHING LIVES AND STRENGTHENING COMMUNITIES
Creative Reuse SIZE 8 stories 119,000 SF 102 units
BKV GROUP
Luxury apartments; Resort-style amenities; Near University of Central Florida
THE AVES AT TWELVE100
ORLANDO, FLORIDA
The Aves at Twelve100 is located in the beautiful city of Orlando, Florida, directly across from one of the largest University's in the nation, University of Central Florida. Close to a variety of dining, shopping, and recreational activities, The Aves is a premier destination for off-campus luxurious living where students can socialize and have academic success.
Students can relax and recharge with resort-style amenities while enjoying Florida's sunny weather at one of four pools on property, in addition to a fitness center, yoga studio, ping pong table, cozy fire pits, and endless lounge areas to gather and socialize.
The interior design of Aves showcases a mix of grey washed and natural wood tones balanced with vibrant colors and patterns giving residents the look and feel of resort-style living. Residents have the ability to utilize the clubhouse for social gatherings as well as group study activities all while being steps away from the lush courtyards and the pool deck.
OVERVIEW
TYPE Student housing SIZE 4 stories 507 units ENRICHING LIVES AND STRENGTHENING COMMUNITIES
BKV GROUP
Luxury apartments; Adjacent to light rail station; Near University of Minnesota
THE LINK
MINNEAPOLIS, MINNESOTA
The Link Apartments located near the University of Minnesota and Stadium Village are luxury residences that evoke a sense of refined community. The Link redefines luxury in the Twin Cities with a sophisticated yet eclectic sense of materiality that is apparent from the moment you arrive. Lobbies display a curated approach to materials, furnishings and artwork alike. Mixed woods, metals and glass along with unexpected graphic elements provide a rich and inspired interior. The upscale leasing experience gives the resident a sense of elevated service delivery.
The property offers a wide range of environments for relaxing, conversing, exercising, studying, gaming and more. Residents utilize an expansive business center, study rooms and co-working lounges that accommodate individuals and groups with ease. A golf simulator, theater, music room and gaming area provide endless options for entertainment. Wellness spaces include an ample fitness center with climbing wall, yoga studio, sauna and tanning beds. Large group gatherings abound on the rooftop deck overlooking the downtown skyline. This space spills into a grand clubroom complete with gourmet demonstration kitchen, custom fireplace, gaming and private dining.
OVERVIEW
TYPE Student housing SIZE 13 stories 530,550 GSF 336 units ENRICHING LIVES AND STRENGTHENING COMMUNITIES
BKV GROUP
THE DEACON
CINCINNATI, OHIO
The Deacon is a 11-story, 357-unit student housing development that will serve the students of the University of Cincinnati. This new development is located on the former Deaconess Hospital site.
This project's first phase will deliver a mid-rise 1029-bed housing development and the renovation of the former parking garage on the property. The Deacon includes one- to four-bedroom apartments, each bedroom with its own bathroom.
The Deacon include 17,500 square feet of customized amenities. Residents have access to a jam lounge, music practice rooms, a golf simulator, pet spa, 24/7 fitness center, hammock lounge and private study lounges. The project also includes pedestrian connections to the existing 6-story parking garage, which will undergo aesthetic updates and repairs.
ENRICHING LIVES AND STRENGTHENING COMMUNITIES
OVERVIEW Utilizes modern design strategies; Near University of Cincinnati TYPE Student housing SIZE 11 stories 451,800 SF 357 units 1,029 beds 17,500 SF amenities
BKV GROUP
ARC AT OLD COLONY
CHICAGO,
ILLINOIS
CA Ventures LLC teamed up with Chicago developer, Mr. Keith Giles, to repurpose the historic Old Colony Building into a luxury housing development. This 17-story, "early skyscraper" was built in 1893-94 by Holabird & Roche, and was first landmarked in the 1970s. Located in the South Loop neighborhood in downtown Chicago, this building now boasts 137 residential units and several great amenity spaces, including numerous gathering spaces, study lounges, blowout bar, clubroom, and a rooftop deck. The building has been restored to its historic condition and is fully of remarkable details alluding to its past. Salvaged elevator cages and custom "OCB" doorknobs are featured in several of the common areas, while much of the original marble shines throughout the building.
ENRICHING LIVES AND STRENGTHENING COMMUNITIES
OVERVIEW Historic renovation into luxury apartments TYPE Student housing SIZE 17 stories 198,848 SF 137 units 477 beds
BKV GROUP
YOUNION @ ANN ARBOR
ANN ARBOR, MICHIGAN
The YOUnion @ Ann Arbor project scope includes the renovation of the lobby, leasing office and student amenity spaces within an existing student housing property on the University of Michigan campus.
The project included a complete refresh of the existing lobby space, activating the main entry with areas to gather, study and revive at a new coffee bar. Leasing staff gain visibility and access to residents by spending a portion of their day working out of the lobby area at a leasing perch that doubles as study space for residents after hours. New package lockers were added to handle the increasing need to manage on-line deliveries to residents. The streetscape was activated by adding a new fitness center at grade which provides another new window into the YOUnion property for pedestrians. A 10th floor clubroom and fitness space has been transformed into a flexible study lounge which accommodates single students to larger groups. Booth seating, communal tables and varied lounge groupings draw students 24/7.
ENRICHING LIVES AND STRENGTHENING COMMUNITIES
OVERVIEW Renovation of common areas and amenities; Near University of Michigan TYPE Student housing SIZE 10 stories 97 units
BKV GROUP
OVERVIEW
Example of highest quality affordable family and workforce housing; Unique courtyard feature with play area environment for children Embraces existing area's industrial aesthetic; Walk-up apartments and community bike shop create a sense of place in the neighborhood
TYPE
Affordable housing
SIZE
4 stories
316,896 SF
217 units
UNION FLATS
ST. PAUL, MINNESOTA
Union Flats Apartments in St. Paul, Minnesota is a project which seamlessly positions a 217 affordable apartment within highly desired dining, shopping, and entertainment venues. Complemented by a bold and colorful design, the building's emphasis on art – visible from the front door to the courtyard – creates a dynamic experience for residents and visitors alike, resulting in an elegant merging of quality and affordability.
ENRICHING LIVES AND STRENGTHENING COMMUNITIES
BKV GROUP
NORTH RANGE CROSSINGS
COMMERCE CITY, COLORADO
North Range Crossings, located in Commerce City, CO is an affordable housing community consisting of one, two, & three-bedroom units. Centrally located within the community, a clubhouse functions as an anchor to the surrounding unit buildings. The clubhouse contains an expansive great room with 2-story fireplace, dark wood ceiling and beams, and direct views out onto the pool and patio. A bright, sunlit sitting room with fireplace allows for intimate group conversation, while the café with glass sliding doors allow for residents to spill into the clubroom for larger gatherings. A fitness space with state-of-the-art equipment and an adjacent bike and yoga room provides residents a multitude of workout opportunities. A large pool with wading zone and accompanying patio space allows for families to utilize the various seating groupings, firepit and grilling stations for get together. The overall palette is warm and bold which contrasts pleasantly with the punchy coloring of the exteriors creating a welcoming feeling of home.
ENRICHING LIVES AND STRENGTHENING COMMUNITIES OVERVIEW Clubhouse functions as an anchor to the surrounding unit buildings TYPE Affordable housing SIZE 3 stories 216 units
BKV GROUP
OVERVIEW
A vibrant and social marketstyle café; Melting pot of hand-crafted millwork details, a playful muted color palette, and the artwork of local makers
ANTHOLOGY OF TUCKAHOE RICHMOND, VIRGINIA
The Anthology of Tuckahoe is a new 3-story senior living community located in Richmond, VA that consists of a 141,891 square foot facility on a 5.65-acre parcel. There are 56 independent living units, 62 assisted living units, and 32 memory care units for a total of 150 units. The three story building has a design inspired by the Federalist architectural style with its focus on symmetry, use of brick, and ornamentation and reimagines it with a modern interpretation. The architectural massing is designed around the symmetrical entry and porte cochere. The building is further articulated with projected bays that include balconies. A series of exterior courtyards integrated with landscaped patios are incorporated into the residential community. The site features a ring road for continuous fire access. Upon entering Anthology of Tuckahoe, residents and guests are greeted into the community by a vibrant and social market-style café with the aroma of locally-brewed coffee and signature baked goods. The interiors are a melting pot of hand-crafted millwork details, a playful muted color palette, and the artwork of local makers. A stroll through the community allows residents to feel inspired, celebrated, and - most importantly – warm and welcome, with the comforts and qualities of home tucked into every corner. There are upscale commons dining and amenity areas with necessary support spaces. Residential units have large expanses of glazing with some independent and assisted living units featuring private balconies. A second floor 4-seasons sun room allows residents to access an exterior patio area directly adjacent a green roof.
ENRICHING LIVES AND STRENGTHENING COMMUNITIES
TYPE Affordable housing SIZE 3
150
stories 141,891 SF
units
BKV GROUP
Urban senior building focuses on wellness and connectivity with the city
ABIITAN MINNEAPOLIS, MINNESOTA
Abiitan is a transit-oriented mixed-use development that includes senior housing and commercial/retail space. The project consists of a five-story building that includes 88 independent living housing units for residents who are 62+, and 48 memory care units for senior residents needing assistance. This added a desirable mixture of housing choices that were desperately needed and underrepresented in this neighborhood. This project is the first major senior-focused development in downtown Minneapolis in 20 years.
ENRICHING LIVES AND STRENGTHENING COMMUNITIES
OVERVIEW
TYPE Affordable housing SIZE 5 stories 1,413,837 SF 136 units
BKV GROUP
OVERVIEW
Luxury apartments; Near University of Illinois; 2-story lobby space with a 24/7 concierge and tech bar
TYPE
Student housing
SIZE
6 stories
428 beds
212 EAST GREEN STREET CHAMPAIGN, ILLINOIS
Centrally located on the University of Illinois, Urbana-Champaign campus, 212 East is a 6 story, 428 bed, luxury student housing development. BKV Group has been involved with the design of the exterior facade, interior public spaces and units, and courtyard amenities. 212 East will soon boast a 2-story lobby space with a 24/7 concierge and tech bar. The lobby opens up to a community room featuring a kitchen and coffee bar, central fireplace, and pool table. There are also several public and private study niches and rooms for students to utilize as well as a state of the art fitness center. The fully furnished units are sleek and bright with two-toned cabinets, quartz countertops, and GE appliances. The outdoor courtyard features several grilling stations, a central bar and kitchen, and a large fire pit offering students a wide variety of outdoor activities.
ENRICHING LIVES AND STRENGTHENING COMMUNITIES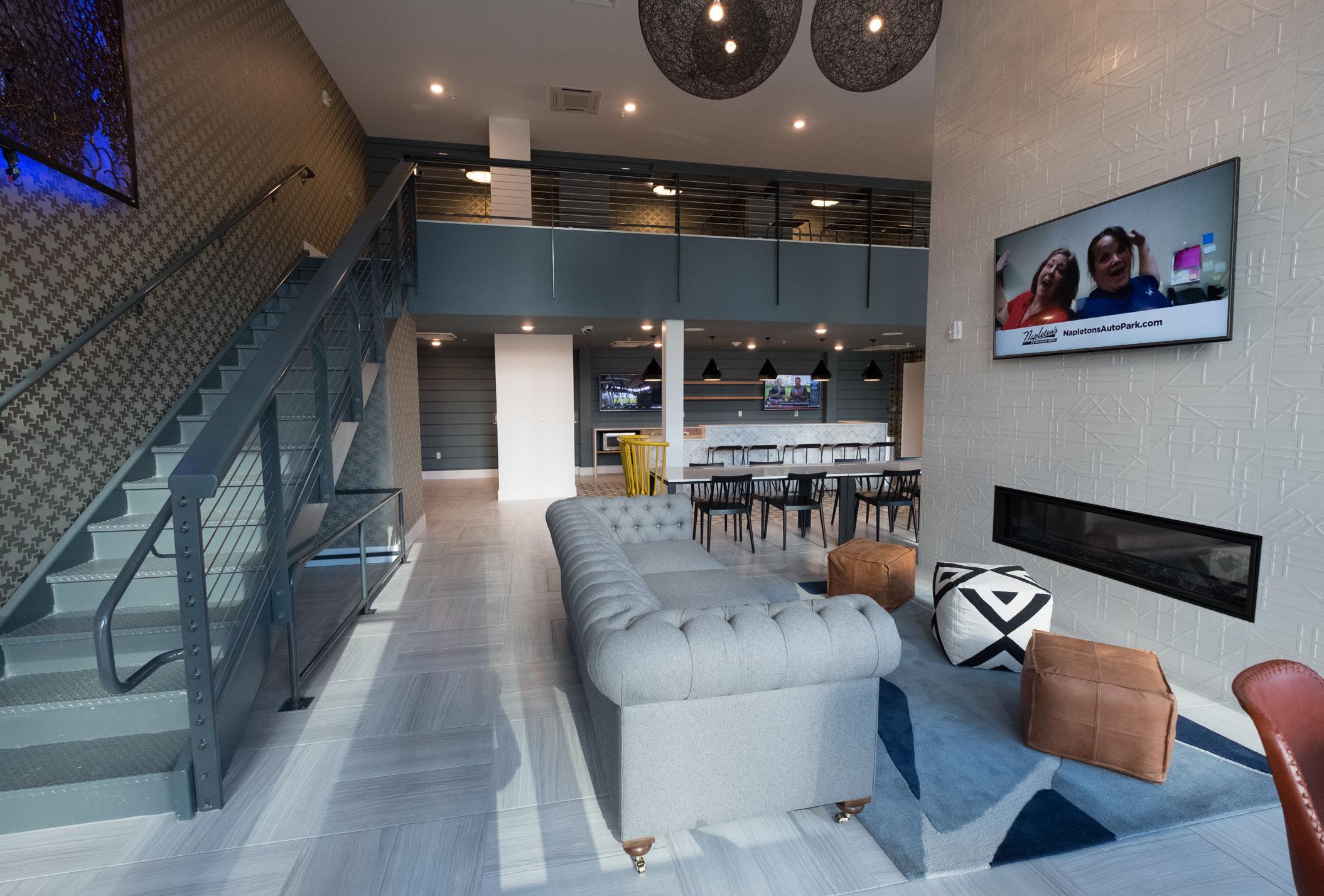 BKV GROUP
Luxury apartments with highend finishes
THE SHOREHAM
ST. LOUIS PARK, MINNESOTA
The Shoreham is located in the Uptown and Minneapolis Lakes area with easy access to Highway 100 and Country Road 25 (highway 7), The Shoreham Apartments are just minutes away from Lake Calhoun and Calhoun Beach Club as well as the shopping, dining and entertainment that nearby Uptown Minneapolis has to offer. Apartment sizes range from studio,one and two bedroom apartments with numerous amenities available such as underground parking, pool, state-of-theart fitness center, and modern grilling area perfect for entertaining.
ENRICHING LIVES AND STRENGTHENING COMMUNITIES
OVERVIEW
TYPE Market-rate housing SIZE 5 stories 220,000 SF 150 units
BKV GROUP
AVALON BAY CLARENDON
ARLINGTON, VIRGINIA
BKV Interiors was hired by Avalon Bay to renovate Avalon Clarendon. BKV focused on refreshing the interior design of the Fitness Center, Clubroom, Leasing Center, Three Lobbies, Rooftop, and Dog Spa. In an area flourishing with convenience, entertainment, and possibility, Avalon Clarendon features studio, one-, two-, and three-bedroom apartments just steps from restaurants and shops in Market Common Clarendon. The property features modern kitchens with stainless steel appliances and granite countertops, amenities including an expanded fitness center with spin studio and suspension training equipment, and an updated resident lounge with an entertaining
ENRICHING LIVES AND STRENGTHENING COMMUNITIES
OVERVIEW Interior design refresh TYPE Market-rate housing SIZE 5 stories 301 units
BKV GROUP
YEARS OF OPERATION PRACTICE SITES EMPLOYEES 44 4 220+ BKV GROUP IS A HOLISTIC DESIGN FIRM PROVIDING ARCHITECTURE, ENGINEERING, INTERIOR DESIGN, LANDSCAPE ARCHITECTURE AND CONSTRUCTION ADMINISTRATION. ENRICHING LIVES AND STRENGTHENING COMMUNITIES WWW.BKVGROUP.COM CHICAGO 209 South LaSalle Street The Rookery, Suite 920 Chicago, IL 60604 P 312.279.0470 DALLAS 1412 Main Street Adolphus Tower, Suite 700 Dallas, TX 75202 P 469.405.1196 MINNEAPOLIS 222 North Second Street Long & Kees Building, Suite 101 Minneapolis, MN 55401 P 612.339.3752 WASHINGTON, DC 1054 31st Street NW Canal Square, Suite 410 Washington, DC 20007 P 202.595.3173