THE 150 YEARS
the beta theta pi magazine ANNIVERSARY ISSUE 2022 Volume 150, No. 1 BETA est. 1872
40 Together
We Rise
When brothers come together at a Beta Convention, anything is possible. Relive moments from the 183rd in Atlanta, including a performance by Oxford Cup recipient Rivers Rutherford, Mississippi '89, (pictured) and Shepardson Award acceptance remarks by Bill Lowry, Kenyon '56.
18 Magazine Turns
150
32
When
the Office Seeks the Man
Introducing John Stebbins, Emory '92, Beta's newly elected General Secretary.
With more than 925 issues and 85,000 pages to its name, The Beta Theta Pi has stood the test of time – and captured the Beta story for the ages.
On the Cover
The cover art is inspired by early issues of The Beta Theta Pi which featured its name in Greek.
The Beta Theta Pi
The first college fraternity magazine, founded December 15, 1872, by Charles Duy Walker, VMI 1869, and published continuously since.
15 0 YEARS 51 Annual Report
Publication Schedule
Issue
Vintage Collection
Inspired by retro styles found in the Beta archives, shop the limited edition collection by February 1.
Deadline Mail Date
Winter Jan. 15 Feb. 15
Spring April 15 May 15
Fall Oct. 15 Nov. 15
Who Receives the Beta Magazine?
All Beta undergraduates and parents, current and former volunteers, Foundation donors, and anyone who requests to receive it in print. Update your subscription and contact info at my.beta.org, 800.800.BETA or officemanager@beta.org
More than $1.6 million was raised by 4,000+ Betas and friends during FY22.
How Does One Get Published?
Content submissions and photos can be sent to beta@beta.org or:
Beta Theta Pi Administrative Office 5134 Bonham Road
Oxford, OH 45056 While space constraints make it difficult to include all submissions, a fair evaluation process is exercised to publish a variety of unique content.
Want Instant Access to a Past Issue?
All issues since 1872 can be accessed in Beta's digital archive: magazine.beta.org
The Beta Theta Pi, (USPS 052-000), official magazine of Beta Theta Pi, is owned by the Fraternity, edited and published under the direction and control of its Board of Trustees, and published winter, spring and fall for a $30 one-time, pre-paid subscription. Standard non-profit class postage paid at Oxford, Ohio, and additional points of entry. Canada Post International Publications Mail (Canadian Distribution) Sales Agreement No. 0397474. Copyright Beta Theta Pi Fraternity. Produced in the USA.
CONTENTS ANNIVERSARY ISSUE 2022 3 contents inside this issue DEPARTMENTS 04 | Archives historical throwback 06 | The Inbox unfiltered feedback 08 | Newsworthy fraternity updates 10 | Alumni News lifelong brotherhood 34 | Campus Life student highlights 48 | Chapter Eternal in loving memory
the beta theta magazine
THE 150 YEARS
BETA
16
Vol. 150, No.
1
Hope, Faith, Love.
There are three lessons I would write — Three words, as with a burning pen, In letters of eternal light, Upon the hearts of men.
HAVE HOPE! Though clouds environ now, And gladness hides her face with scorn, Put thou the shadows from thy brow: No night but hath its morn.
HAVE FAITH! When'er thy bark is driven. The calm's disport, the tempest's mirth — Know this: — God rules the host of Heaven, The inhabitants of earth.
HAVE LOVE! Not love alone for one; But man, as man, thy brother call And scatter like the circling Sun, Thy charities on all.
Thus grave these lessons on thy soul, Hope, Faith and Love, and thou shall find, Strength, when life's wildest billows roll — Light, when thou else were blind.
"Hope, Faith, Love."
General Secretary Charles Duy Walker, VMI 1869, became the first editor of The Beta Theta Pi magazine when he published the inaugural issue on December 15, 1872. Published from Alexandria, Virginia – site of the 1872 General Convention – the eight-page tabloid measured 7¾ by 11 inches and included a number of literary devices in addition to chapter letters, personals, official and marriage notices, an obituary, editorials and an advertisement for Beta badges, watches and "fancy goods."
While the issue's first true article was an editorial detailing the birth of and rallying support for the young publication, Brother Walker opted for the first printed words to instead be those of a modest but meaningful five-stanza poem by Friedrich Schiller titled "Hope, Faith, Love" (above).
Charles Duy Walker, VMI 1869, first editor of The Beta Theta Pi magazine
archives
historical throwback
foreword
editor's note
This issue celebrates the 150th anniversary of The Beta Theta Pi, the oldest fraternity magazine in continuous existence. Thus, given the last three months of research scouring some 925 issues and 85,000 pages published since December 15, 1872, I'm reminded of the jaw-dropping work during the magazine's first 120 years by volunteer editors and that of a small staff the last 30. This magazine is a remarkable testament to Beta's storied culture of communication.
With those devoted Beta servants in mind, and in looking back on the 35 issues I've had an opportunity to play an active part, I can't help but want to document what I've come to believe Betas, parents and friends deserve from The Beta Theta Pi long into the future – philosophies that have made Beta's magazine unique.
1) Tell the Beta story. I've never claimed to be the best writer, graphic designer or photographer (certainly not!), but I have always loved a good story. And storytelling is what The Beta Theta Pi is all about. In fact, the one philosophy consistently handed down from editor to editor is to "tell the Beta story." Being strategic and dogged about story selection – and rejection – is critical.
Editor | Chief Communication Officer Martin Cobb, Eastern Kentucky '96 martin.cobb@beta.org
Creative Director Sarah Shepherd sarah.shepherd@beta.org
Managing Editor | Graphic Designer Mike Roupas, Iowa '10 mike.roupas@beta.org
Director of Media Relations | Senior Writer Justin Warren, SMU '10 justin.warren@beta.org
Director of Digital Media Sutton Jacobs, Wittenberg '18 sutton.jacobs@beta.org
Publication Printer Royle Printing Sun Prairie, Wisconsin
2) Push for depth and don't be afraid to challenge (respectfully). If there's anything our team has been pushy about the last decade or so, it has been in regard to meticulous story selection and writing, dramatic photography, professional design and physical packaging, and digging for greater substance in even the most predictable of storylines. Minimizing fluff and platitudes signals The Beta Theta Pi is not a yawn-fest or soft, propaganda-type sales piece. It's about relevance and a magazine worth one's time. One that includes truth-telling and topics others wouldn't dare.
3)The physical copy matters. Pushing back on the nonprofit trend of cutting costs by adopting a total digital magazine strategy is likely one of the things I've been most vocal about as editor. While many fraternal organizations and institutions in general have joined the chorus of digital overload, completely sunsetting their physical magazine, The Beta Theta Pi shows up in mailboxes without a lot of competition and hangs around homes and offices for months. At $1 in direct cost per issue per recipient, what an ROI.
To be sure, Betas' thirst for information about the health of their chapters and the larger Fraternity is equal to the depth of their love for it. And The Beta Theta Pi helps quench that thirst. As a compact between every Beta and his Fraternity, may the magazine's founding spirit continue to edify our approach to it today: inform, inspire and entertain.
Sincerely and yours in ___kai___,
"The Beta Theta Pi is not a soft, propaganda-type sales piece. It is about relevance and a magazine worth one's time. As a compact between every Beta and his Fraternity, may the magazine's founding spirit continue to edify our approach to it today: inform, inspire and entertain."
FOREWORD ANNIVERSARY ISSUE 2022 5
"Just thought that I would share with you my wife, Nataliya, is from Dnipro, Ukraine. We have been married since June 2009. Her brothers' wife and daughter fled Ukraine and have been living with us since March. Her brother and mother remain in Ukraine. We constantly monitor the war news to see if they are safe."
— Jason
Feller, Houston '78
the inbox
unfiltered feedback
magazine feedback
"I found the 'No Fraternity is Untouchable' article interesting and true on many fronts, but shortsighted on what happens a lot. There are many examples of university employees and personnel that are put in a position of judgement of fraternities and sororities (as noted in the article) without the background, qualification and discipline to know what to do when a disciplinary action is brought up ... other than make negative judicial judgements because they know that is the 'safe' way for themselves. Knowledge of high character and moral responsibility seems to get thrown out the window time and time again within university administrations when it is easier to do otherwise. When was the last time you heard about non-Greek organizations being banned or thrown off campus?"
— David Towles, Vanderbilt '78
"I just read the spring issue and want to thank [the Fraternity] again for the consistently amazing high quality of The Beta Theta Pi magazine!"
— Lynn Maddox, Georgia Tech '64
"My name is Mike Rosser and I joined Phi Kappa Tau at Colorado State in 1961. Our mutual friend and Phi Tau CEO Tim Hudson sent me your recent [spring 2021] magazine feature on housemothers. I read it with great interest and found it to be absolutely true and correct. The house mother concept had a civilizing effect.
I know that for a fact because my mom was the Beta house mother at the University of Colorado. As I recall, she was there for nearly 10 years until the alumni closed the house and sold the property. I remember her being very sad about that decision. She was very fond of the men in the house at that time and when someone stepped out of line, you could quietly correct them and that was that.
For years she would receive wedding invitations, birth announcements, Christmas cards, etc. I believe she was the last Beta house mother at Colorado. I wish we would bring them back. We could probably eliminate a lot of problems we currently face.
I think her years at the Beta house were some of the best of her life because it kept her young and connected with a fine institution like Beta Theta Pi."
— Mike Rosser '61, Distinguished Trustee, Phi Kappa Tau Foundation
6 THE INBOX THE BETA
THETA PI
beloved beta
"Bert Bates was one of my favorite people and left a legacy in Beta Theta Pi for all of his service to both the general fraternity and his local chapter. His intellect and wit inspired alumni and collegiate members alike. His enthusiasm was infectious. I will certainly miss him." — Tom Cassady, Cincinnati '76, General Fraternity President (Below: Bert is joined by Zac Haines, Miami '05, and his grandson Tucker Bates, Kansas '20, far left, who drove him from Kansas City to Oxford to receive the Shepardson Award at the 2021 General Convention.)
renewed enthusiasm
"We had a fabulous time this weekend at Convention. I have not been with Betas too often, but when I am, I am always impressed by the humanity, sensitivity, chivalry and honor of the brotherhood. Thanks so much for the Fraternity's hard work."
— Teri Lowry, Beta Sweetheart of Bill Lowry, Kenyon '56, 2022 Shepardson Award Honoree (pictured with incoming General Secretary John Stebbins, Emory '92, right, Bill, and Editor Martin Cobb, Eastern Kentucky '96, second from left)
objective lens
"Reaching out after looking at the Fraternity Communications Association annual awards list, and it felt like Beta was top three for every other award. Your team does a marvelous job with storytelling — from the writing to the photos to the layout. It's great to see Beta get the recognition it deserves."
— Bob McKenney, Alpha Tau Omega; President, Pennington & Co.
"Wayne and Jeff, congratulations on a great Convention. It's been a long time that I have felt as strongly as I do today about the positive connection with so many people. I thought the large group events and banquets were very compelling, interesting and well done. [The] team that orchestrated the videos and music brought the Convention to a new level –one I have never witnessed. It was a real celebration. The personal affection you both expressed numerous times throughout the weekend was symbolic of the intimacy that comes from working hard together in a well-run fraternity. Thank you for your vulnerability and willingness to share your feelings so well. Overall, I want to thank the General Fraternity for the hard work and preparation for an outstanding Convention. It was one of the very best I have ever attended."
— Tom Cassady, Cincinnati '76, General Fraternity President
"It's our special day, August 8th, and as always, I 'see the milestones backward run.' At 85 there are a lot of them. But the Beta ones are precious."
— John Dietmann, Chicago '59, emailing from his home in the United Kingdom
THE INBOX ANNIVERSARY ISSUE 2022 7
newsworthy
fraternity updates
General Fraternity House Corp Buys Beta House at Iowa
Given stretched volunteers, an aging chapter house and high-quality housing options booming around campus, the Iowa house corporation, in consultation with its undergraduates, began discussions in fall 2021 with the General Fraternity House Corporation on how best to keep the house in the Beta family and also remain competitive. Deciding to sell the house to the GFHC on July 29, 2022, in order to protect the property, begin immediate capital improvements and enhance day-to-day property management, the house corp maintains a valuable equity position to safeguard the house long term.
Historic Baird Fund Action
In the 1990s, former General Treasurer, Fraternity legal counsel and Foundation Chairman Jim Wachs, Cincinnati '55, advocated for beefed up protections around the Baird Fund given its growth and founding purpose in 1919 as an endowment to guarantee a lifetime subscription to The Beta Theta Pi magazine for all members. Good ideas sometimes take longer to grow roots, but Jim's thoughtfulness lingered for years in Beta leadership circles.
On April 26, 2022, the Trustees established the $4.5 million Baird Fund Corporation as its own 501(c)2 to separate it from General Fraternity assets. Registered in Ohio, its board of directors includes two initial appointments to oversee fund stewardship: former General Secretary David Wright, Ohio State '67, and former staff Director of Digital Media Robert Umstadter, San Jose State '05
Balancing Costs and Affordability
The Trustees worked hard during the pandemic not to increase student fees per CPI as permitted in The Code of Beta Theta Pi. But, with inflationary pressures intensifying, motions to increase the annual membership fee from $160 to $171 and reduce the new member insurance fee from $86 to $70 passed 8 to 3 and unanimously, respectively, during the spring meeting. All other student assessments remain flat.
New C-Level Staff Position
With volunteerism a top priority of the Trustees, this summer Chief Executive Officer Jeff Rundle, Kansas State '03, created a new C-level staff position and appointed Erin McHale, Gamma Phi Beta , chief volunteer services officer.
Longtime Florida State Director of Greek Life Chris Graham, Alpha Phi Alpha Fraternity, Inc., succeeds McHale as chief chapter services officer.
Legislation Updates
Convention Delegates Adopt Ritual Changes, Grant Two Charters and Retitle Executive Director
Delegates of the 183rd General Convention in Atlanta deliberated an extensive number of proposals, including one from the Ritual and Code Review Task Force that recommended a variety of changes to both documents. Passing portions of the proposal, including elimination of some exclusionary religious language throughout the Ritual, the Convention granted charters to Oregon and George Mason, and changed the executive director's title (formerly administrative secretary) to chief executive officer, consistent with nonprofit industry standards. See pages 40-45 for a complete Convention recap.
greek headlines
Governor Signs Into Law Campus Due Process Protection Act
As reported by Fraternal Law Partners (fraternallaw.com), on April 8, 2022, Kentucky Governor Andy Beshear, Sigma Chi, signed the Kentucky Campus Due Process Protection Act into law. The Act provides students and registered student organizations at public, post-secondary education institutions with additional due process protections when they are charged with non-academic conduct violations punishable by termination of residence in campus housing, suspension or expulsion.
Among other protections, the Act provides:
• A presumption of innocence
• The right to timely, written notice of allegations
• The right to have legal counsel participate in all disciplinary proceedings
• The right to cross-examine adverse parties and witnesses
• The right to access an administrative file and evidence.
The Act also allows affected students/student organizations the right to sue schools in Kentucky state court for violations of the Act. It follows the passage of other student due process laws in Arizona, Arkansas, California, Florida, Maryland, North Carolina and North Dakota. Similar legislation is pending in Georgia.
beta events
December 2022
31 Deadline for Tax Deductible Gifts to Beta Leadership Fund beta.org/gift January 2023
5-8 Wooden Institute O xford, Ohio beta.org/wooden 13-15 Keystone Leadership Conferences Cincinnati, Ohio; St. Louis, Mo. 20-22 Keystone Leadership Conference Cincinnati, Ohio
27-29 Keystone Leadership Conference St. Louis, Mo. beta.org/keystone February 2023
3-4 Winter Joint Board Meetings Charlotte, N.C. jeff.rundle@beta.org 24-26 Nichols Chapter Presidents L eadership Academy & Stephenson Leadership Summit Chicago, Ill. beta.org
25 Oklahoma State 100th Anniv. Stillwater, Okla. billsnipes@loftiswetzel.com
April 2023
28-29 Spring Board of Trustees Mtg. Portland, Ore. jeff.rundle@beta.org May 2023
5-6 Kansas 150th Anniversary L awrence, Kan. 150th.kansasbeta.org
Learn more at beta.org/calendar! Upcoming alumni event? Email specifics to beta@beta.org.
Hulu Announces New Series on Penn State Piazza Tragedy
Hulu has greenlit Lionsgate
Television's limited series "Death at Penn State," which explores the story of Tim Piazza, a 2017 sophomore who died during a Beta Theta Pi hazing incident. Produced by Robert Greenblatt, former chairman of WarnerMedia Entertainment, a release date has not been set.
NEWSWORTHY ANNIVERSARY ISSUE 2022 9
alumni news
Trey Kennedy, Oklahoma State '15, first went viral in 2013 and has since capitalized on his internet fame to create a social media and stand-up comedy empire.
Beta Funnyman Trey Kennedy Brings the Laughs
If you haven't yet been left in stitches by the comedic brilliance of Trey Kennedy, Oklahoma State '15, well, you're late to the party. A breakout star who first went viral in 2013 on the now-shuttered social media platform Vine, Kennedy – who recently celebrated his 30th birthday on November 17 – has racked up 200 million views on YouTube and amassed nearly 10.5 million followers across TikTok, Instagram and Facebook.
In an interview with his alma mater, Kennedy credited his Beta brothers for helping him discover his taste for the spotlight when they encouraged his performance in the university's popular "Freshman Follies" event. That talent has since evolved into a full-time business where the influencer not only produces viral videos but also hosts his own podcast, "Correct Opinions With Trey Kennedy," collaborates with peer creators for his own TK Studios, and headlines stand-up specials and national tours.
Kennedy is hitting the road for his "Help Me, Help You Tour" through January.
lifelong brotherhood
Photo: Trey Kennedy
alumni news
A | LA Times Features Berkeley Beta Who Went From Candles to Classic Cars
The Los Angeles Times recently profiled Bruce Meyer, UC Berkeley '64, who turned his family's small gift boutique selling candles and incense, Gearys, into a premier Beverly Hills shopping destination. Along the way, his retail and real estate success allowed him to pursue his automotive passions and become founding chairman of the Petersen Automotive Museum. Among his most prized possessions on display is the first production Shelby Cobra ever built.
B | Three Brothers Win Reelection on Election Night
Voters carried three Betas to victory in the 2022 midterm elections. The senior U.S. senator from Colorado, Democrat Michael Bennet, Wesleyan '87, retained his seat for a third full term; California Democrat Dr. Ami Bera, UC Irvine '87, (pictured) a first-generation American and the longest-serving Indian American in Congress, won his sixth-straight contest for a spot in the U.S. House of Representatives; and Republican Kevin Stitt, Oklahoma State '95, decisively defended his Oklahoma governorship.
C | Emmy-Winning Yeomans Brings Science to Hollywood
The star of Chief Meteorologist
David Yeomans, Miami (Fla.) '09, of KXAN in Austin is on the rise. In 2021, GQ enlisted Yeomans for its video feature "The Breakdown" where he explains what Hollywood got right (or more often wrong) in weathercentric movies like "Twister." In 2022, the History Channel also relied on his expertise when its series, "I Was There," recounted the epic 1889 flood in Johnstown, Pennsylvania – the biggest in U.S. history.
ALUMNI NEWS ANNIVERSARY ISSUE 2022 11
A
B C
Photo: LA Times
Photo: GQ
Photo: LA Times
Kay Celebrated After Six Years of General Secretary Service
During the closing banquet of the 183rd General Convention, Wayne Kay, Virginia Tech '73, was honored on stage for his six years of service as the Fraternity's General Secretary with a number of gifts, including over $65,000 in contributions to establish the "William E. Lowry Jr. and S. Wayne Kay Brotherhood Scholarship" to provide tuition assistance for students in need. Kay's combined 16 years of continuous Board-level service puts him in an elite club of brothers who served on a Fraternity or Foundation Board for more than a decade – one that includes Francis H. Sisson, Knox 1892; Seth R. Brooks, St. Lawrence 1922; and Francis W. Shepardson, Denison 1882/Brown 1883.
D | Johns Hopkins Medicine CEO and Medical School Dean Retires After 10 Years
In July, Dr. Paul Rothman, MIT '80, who served 10 years as Johns Hopkins Medicine CEO and dean of its medical school, retired.
Described by University President Ronald Daniels and Board of Trustees Chairman Bill Conway as a "passionate scientist, dedicated investigator and deeply caring physician," Rothman's steadfast and humane leadership allowed the institution to continue its preeminence in education, discovery and patient care while serving as a vital and trusted global resource during the COVID-19 pandemic.
E | A Life-Saving Gift
Nine years ago, Alex Davidson, Maryland '15, danced for 12 hours straight at Terp Thon to support local families fighting pediatric illness and ended the event by joining the Gift of Life Marrow Registry. Last summer, he learned he was a match for an elementary school-aged girl battling a deadly diagnosis. A quick trip and short procedure later, his action nearly a decade ago has now potentially saved a life. Join the registry at giftoflife.com/swab.
F | $50 Million Commitment
Brown-Forman CEO Lawson Whiting, Miami '90, (third from right) announced the company's largest-ever philanthropic commitment – $50 million for Black-led organizations lifting up communities in West Louisville.
G | Recognized by Forbes
Wealth Management Advisor Ben Johnson, Penn State '96, was named to the Forbes Best-in-State Wealth Advisors list for the fifth straight year. Pulling double duty as financial advisor for Beta at Villanova, it's clear the chapter is in good hands.
H | Among Indiana's Best
The slate of influential state leaders in Indiana Business Journal's inaugural Indiana 250 list featured at least one familiar face – Barnes & Thornburg CEO and Shepardson Award recipient Bob Grand, Wabash '78.
I | Advisor Award Recipient
Arkansas Financial Advisor and General Fraternity House Corporation Treasurer Andrew Zurborg, Arkansas '15, was honored as the 2022 Outstanding Chapter Advisor by the university's interfraternity council.
J | Filling the Void
Chris Farmer, Maine '93, was recently selected to join his alma mater's 29-member UMaine Alumni Association Board of Directors.
K | Beta Nabs Top Energy Post
Oklahoma Governor Kevin Stitt, Oklahoma State '95, has appointed a second Beta brother to his cabinet. Ken McQueen '77, now serves as the state's secretary of energy and environment, bringing more than 40 years of experience to the job.
ALUMNI NEWS ANNIVERSARY ISSUE 2022 13 I K
G
alumni news
H J
E
D F
Photo: Baltimore Sun
Photo: Distillery Trail
alumni news
L | Panther Fan of the Year
Kyle Gamble, East Carolina '12, was named the Carolina Panthers' nominee for 2021 NFL Fan of the Year. How big a fan is he? He convinced his Beta Sweetheart, Meghan, to put permanent seat licenses on their wedding registry. "Seeing the way he lights up and cheers [at games] is priceless!" she said.
M | Two-Time Cannoli Champ
Matt Pruznick, Columbia '09, is the two-time cannoli eating champion of New York. Pruznick successfully defended his title at the annual Feast of San Gennaro event by scarfing down 18 full-size cannolis in just six minutes. The website Mashable called the competition "entrancing and disgusting, all at once," but said it was clear after about 30 seconds Pruznick would claim victory as "his jaws powered through the shells and cream like robotic gears."
N | Hall of Fame Inductees
Columbia Betas gathered in October for the first-ever Alpha Alpha Chapter Alumni Hall of Fame dinner. Guests of honor included 2021 inductee, former Ambassador and Oxford Cup Recipient Eric Javits '52, and 2022 inductee, lawyer William Poppe '70. The long-planned Hall of Fame recognizes chapter alumni with outstanding professional, academic, civic and philanthropic accomplishments who have shown steadfast support for the Fraternity.
O | Josie-Award Nominee
Singer-songwriter Trey Earnhardt, Eastern Kentucky '99, recently earned a Josie Music Award nomination for his EP "The B Side." One of the most respected and revered awards in the independent music industry, Earnhardt walked the red carpet at Nashville's Grand Ole Opry for the October ceremony.
14 ALUMNI NEWS THE BETA THETA PI O
M N
L
Photo: NFL
Photo: Mashable
A Record Still Standing 50 Years Later
The iconic 1972 Miami Dolphins are etched in history as the only NFL team to achieve a perfect season. Few might remember, however, that Doug Swift, Amherst '70, was an instrumental linebacker for the team – responsible for a second quarter blitz that forced a hurried throw and subsequent interception that cemented the Super Bowl VII victory. In October, Swift was honored alongside his former teammates for this achievement that has gone unmatched for 50 years. Swift retired in 1976 after six seasons in the league. Shortly thereafter, he earned a medical degree and became an anesthesiologist in Philadelphia. In September, Dave Morine, Amherst '66, authored a book detailing his chapter brother's career titled "Rise of the Dolphins," which includes a foreword from Head Coach Don Shula.
Photo: Getty Images, Megan Briggs
when the office SEEKS THE MAN
John H. Stebbins, Emory '92, Elected Beta Theta Pi's 32nd General Secretary by Justin Warren, SMU '10 | designed by Sarah Shepherd
The history books of Beta Theta Pi revere the names of those few Beta Greats who have filled the Fraternity's top volunteer role of General Secretary. Titans of our brotherhood, such as Francis W. Shepardson, Denison 1882/Brown 1883, Seth R. Brooks, St. Lawrence 1922, and Jerry M. Blesch, Centre '60, have led Beta's evolution into an industry leader home to some 220,000 lifetime members.
Following the successful terms of Wayne Kay, Virginia Tech '73, who navigated the Fraternity through the Tim Piazza tragedy, implementation of Beta's Substance-Free Housing Policy and the COVID-19 pandemic, it was time for another loyal brother to occupy the office.
At last summer's 183rd General Convention, delegates elected such a man for this important job, one who they overwhelmingly believed would best navigate Beta Theta Pi into its next era – John H. Stebbins, Emory '92.
A STEADY, CONSISTENT VOICE
Though all of his predecessors brought years of service and unbridled passion to the General Secretary role, few match the depth and breadth of Fraternity experience and knowledge Stebbins brings to the table on day one.
His service to Beta Theta Pi began in 1989 during his tenure as chapter treasurer and president and has continued almost uninterrupted ever since. Stebbins has touched nearly every aspect of Fraternity volunteerism, including locally as a chapter counselor and house corporation officer, more broadly as a district chief and regional director, and at the highest levels of the Fraternity Board of Trustees, Foundation Board of Directors and General Fraternity House Corporation. Along the way, he was a crucial voice in the development of the Men of Principle initiative, a driving force of the $20.4 million Promises to Keep Campaign and a pioneering member of Beta's Commission on Diversity, Equity and Inclusion.
Chief Executive Officer Jeff Rundle, Kansas State '03, says it's Stebbins' past involvement that makes him the right eye for Beta's future.
"John is the right leader for this moment in our history because of his tremendous perspective gained from decades of service and his energy, passion and desire for our brotherhood's continued improvement," Rundle said. "His most recent role as the first-ever General Fraternity House Corporation president kept him current with Beta's development and the challenges we face, but he also brings the skills and talents that made him a successful chapter advisor, house corporation officer and district chief."
A FOCUS ON VOLUNTEERISM
Derived from Beta's strategic priorities of brotherhood, personal growth and creating a sense of home amongst its members, in recent years the Trustees have pursued six initiatives: member education and safety, creating a diverse and inclusive brotherhood, member growth, volunteer recruitment and training, alumni engagement, and having safe and competitive homes.
Stebbins says that in his earliest days as General Secretary, he'll focus the Board's efforts on volunteer engagement.
"I have seen time and time again the difference engaged advisors make in our chapters, in the individual lives of our collegiate members and in our volunteers," Stebbins said. "We are developing ways to better recognize and celebrate key milestones and successes; rolling out shortterm assignments to allow volunteers to 'dip their toe' into a new area; and experimenting with new ways of connecting advisors to share ideas and gain insight."
A LOYAL AND DEVOTED BETA
Above all else, though, Stebbins hopes his time as General Secretary results in the Beta experience becoming even more valuable to brothers, collegians and alumni alike.
"I believe you get out of Beta Theta Pi what you put in," Stebbins said. "My wish is for everyone to meaningfully engage in the Fraternity so they might experience the positive impact it can have on their life and the satisfaction of making an impact on someone else's life, too." 

WHO IS JOHN STEBBINS?
Professionally, Stebbins is the founding partner and principal at Concentric Investments, focusing on real estate and private equity. Previously, he was the chief financial officer at RidgeWorth Capital Management.
DECADES OF SERVICE
1989-91 Chapter Treasurer 1990-91 Chapter President 1992-95 Emory Chapter Counselor 1992-Present Emory House Corporation 1993-97 District Chief 1997-2001 Regional Director Men of Principle Initiative Development Team
1999-2000 Fraternity Board
Vice President
2000-06 General Treasurer
2005-07 Ritual Review Task Force
2010-15 Foundation Board Treasurer 2012-16 Promises to Keep Campaign Cabinet
2018-22 General Fraternity House Corporation President 2022-Present General Secretary
"JOHN IS ONE OF THE MOST GENUINE, KIND, SELFLESS AND THOUGHTFUL LEADERS I HAVE HAD THE PLEASURE OF WORKING WITH. HE HAS A DEEP LOVE FOR THE FRATERNITY AND, MOST IMPORTANTLY, OUR MEMBERS AND VOLUNTEERS."
Jeff Rundle, Kansas State '03
The Beta Theta Pi | Anniversary Issue 2022 | 17
THE 150 YEARS
When young men first join Beta Theta Pi, they quickly learn the litany of "Beta Firsts," a legion of achievements that boast the Fraternity's pioneering spirit. One such claim to fame includes establishment of the oldest continuously published fraternity magazine. Heralded as one of the best in the Greek world, it has long been a source of Beta pride, connection and historical documentation.
Charles Duy Walker, VMI 1869, was the catalyst behind that 1872 milestone, followed by just 15 men or so over the next century-and-a-half who have become editing legends in their own right. What most Betas don't know, however, is that the idea for a Fraternity periodical is nearly as old as the organization itself, having first been proposed in 1842 – when Beta was the ripe old age of 3.
With The Beta Theta Pi turning 150 years old on December 15, 2022, it's only fitting the magazine memorialize its own evolution. While impossible to satisfy every reader's interest and taste given the thousands of stories and angles featured through the decades, this is the highlight reel of a remarkable vessel that, in more than 925 issues and 85,000 pages, has stood the test of time – and captured the Beta story for the ages.
This issue is dedicated to the beloved memory of recently deceased former Editor Bob Kurz, Miami '58, serving 1964-68.
1839
The Founding
It was the eighth day of the eighth month of the year 1839, and there were eight of them.
1840 Historic Outreach
Alexander Paddack, Miami 1841, authors a letter to recent graduate Henry Snow, Miami 1838, sharing an Alpha Chapter resolution authorizing the establishment of a new chapter at the University of Cincinnati. It becomes the Fraternity's first known external communication.
1844 | Samuel Morse sends the first telegraph.
by Martin Cobb, Eastern Kentucky '96 designed by Mike Roupas, Iowa '10
1842
A Seed Is Planted
Twelve Betas from four of the six chapters meet in Cincinnati on August 15-16 for the first Convention. A resolution to further define the purpose of the association becomes the focus. It resolves that "the primary objects are truth and love" and "as soon as practicable . . . a periodical" should be established.
1847
Governance
The Convention devises Beta's first approach toward governance, the Presiding Chapter System, whereby one chapter serves as the center of communication and business correspondence between Conventions. It becomes burdensome and ineffective almost immediately given the degree of responsibilities falling to developing but inexperienced undergraduates.
1848 Concern
In a letter to Michigan's Sidney D. Miller 1846, William A. Rankin, Jefferson 1847, expresses deep concern regarding the idea for a Beta magazine, citing lack of manpower, quality of written submissions, publishing consistency and rival fraternities' ridicule if Beta fails.
1851
Heavy Lift
The discussion of a periodical resumes during the 1851 Convention, as a new Catalogue and Periodical Committee is appointed. The Catalogue of members is first published in 1855, but the committee is called upon for a report annually with little progress on a magazine until 1869.
1871 Exasperation
Despite the Washington and Lee chapter's frustration with the burden of its presiding chapter responsibilities, a Convention motion to purchase a printing press for communication purposes is rejected. Instead, delegates appropriate $40 a year to the presiding chapter. A second motion to buy a telegraph office "was laughed down."
1848-65 | Photojournalism begins to complement articles and sketches as a part of news telling.
19 | The | 150 Years
•
1872
The Beta Theta Pi Magazine 1872-1899
1874
1872
Humble Beginning
Thanks to General Secretary Walker's personal initiative, on December 15 the first issue of The Beta Theta Pi is born, becoming North America's oldest continuously published fraternity magazine. A modest, 8-page monthly publication to which 166 Betas subscribed $1.50 per annum, "Alere Flammam" is prominently positioned on the masthead, Latin for "Fan the Flame."
1873 Official Act
The 34th General Convention in Cincinnati adopts The Beta Theta Pi as the official organ of the Fraternity and elects Walker editor. By January 1874, it changes to a small quarto (i.e., digest size), double-columned form, the paper and printing is improved, and, with a few exceptions, the masthead switches to Greek until 1932, when the presentation reverts to English.
Dragon Origins
A griffin first appears in the magazine as part of an advertisement selling Beta note paper. Followed by Cleveland artist G.G. Finn's dragon frontispiece cut for the Centre chapter's section of the 1881 Catalogue, a dragon similar to the 1874 griffin first appears on the cover of the October 1883 magazine. All three lead to the Fraternity's eventual adoption of the dragon as its hallmark symbol.
1875
A Necessity Tax
Although the Constitution provides for dues of no more than $1 per member, an additional tax of $1.50 per undergraduate is levied by the Evansville, Indiana, Convention to pay for the magazine. It is accepted because the magazine quickly becomes an acknowledged necessity.
1878 Maturation
The first true Beta visual accompanying an article is a "Beta Lodge" sketch complementing a feature by C.J. Seaman, Denison 1871, calling for chapters to pursue permanent meeting space. Willis O. Robb, Ohio Wesleyan 1879, is appointed editor. A cover is added; the magazine's volunteer staff is expanded; the publication grows to a 40-page, two-column monthly; Convention minutes are published; and news on other fraternities is included.
1872 | A U.S. postage stamp costs 2 cents. • 1876 | Bell patents the telephone. • 1878 | Edison invents the incandescent lightbulb.
1872 | ANOTHER BETA FIRST
Marking the beginning of a decade-long transfer of General Fraternity leadership from undergraduates to wise, experienced alumni, the 1872 Convention creates the General Secretary position and elects Charles Duy Walker, VMI 1869, as its first executive.
Walker's first official action? A 9-point letter to all chapters on September 28 to finally act on a 30-year idea – a fraternity magazine. Among his nine points: it is "to be called 'The Beta Theta Pi,' and to be devoted solely and entirely to the interests of the Fraternity . . . the price of 'The Beta Theta Pi' will be $1.50 per annum – 200 subscribers will just meet expenses" . . . and "the editor reserves to himself the right of rejecting whatever he pleases." It becomes the oldest fraternity magazine in continuous existence.
1879
Revolutionary Ideas
The Richmond chapter's objection to an Open Constitution proposal by Wyllys C. Ransom, Michigan 1848, is featured on the January 1878 cover. A counter narrative by D.A. Garwood, Michigan 1881, is printed three issues later. Beta's new Open Constitution is published in 1879 –a Greek world first. The magazine also presents Ransom's proposal advocating for interfraternalism. "Friendliness to different and rival college societies" quickly becomes settled Beta policy.
1883 Controversial Topics
The magazine discusses questions "of large and small chapters and killing or nursing weak ones." An April 1884 editorial, "Religion and Secret Societies" by Solon Louer, Western Reserve 1886, advocates for separation of the two given divergent beliefs of so many members. By fall 1884, the magazine changes to a bimonthly and, in 1886, to a quarterly publication.
1889 "Delicate" Dispute and Mystic Union
The spring issue airs a lingering debate on the official colors of pink and blue adopted in 1879. A defense of the "delicate shades" is published in September. The 1890 masthead adds "With which has been united the Mystic Messenger," a nod to the 1889 union with the Mystic Seven fraternity. The Beta Theta Pi reverts to a monthly publication with no summer issues.
1890 Photography Introduced
Beta's Wooglin on Chautauqua club house becomes the subject of the magazine's first-ever photo, followed in 1891 by the first member to appear: Frank H. Scott, Northwestern 1876. Signaling Beta's move from a "chapter hall fraternity to a chapter house fraternity," in 1892, the first chapter house to be featured is that of Beta Eta Chapter at Maine. The first chapter photo is Beta Epsilon at Syracuse.
1893 Criticism Leads to Publishing Genius
The magazine's management, style and tone receive adverse criticism, resulting in an end to its editing by committee and a complete change in its control. Beta author William Raimond Baird, Stevens 1878/Columbia 1882, becomes the longest-serving editor (1893-1917), implementing immediate changes: a new cover, heavier paper, illustrations and colored ink.
21 | The | 1872 - 1899
•
1882 | Edison achieves full-scale power station to distribute electricity.
•
1888 | Inventor Le Prince captures 2-second motion picture.
The Beta Theta Pi Magazine 1900-1924
1904 Rhodes Scholars
Three Betas – Joel M.Johanson, Washington State 1904; Stanley K. Hornbeck, Colorado 1903; and Earl W. Murray, Kansas 1904 –are featured in the December issue as among the first lot of U.S. Rhodes Scholars, sparking Beta's legendary roster of the most of any fraternity (85).
1907 Legal Protection
A voracious fraternity researcher and exacting writer, patent attorney Baird authors "The Protection of Fraternity Insignia" in the June issue, spurring efforts across the Greek world to safeguard fraternity and sorority trademarks.
1910 Advocating for Women
"The Value of Girls' Fraternities" by Pi Beta Phi Editor Mary B. Theiss Ph.D., is reprinted from the Ladies Home Journal in the January issue of The Beta Theta Pi, supplementing another article, "Interfraternity Relations Among Women Students."
1911 Knox or Marshall?
In the February issue, Francis W. Shepardson, Denison 1882/Brown 1883, authors "Knox or Marshall," a detailed analysis of the rightful – and rival – claim to the title of "Fraternity Founder."
1911 Supreme Affair
The magazine features a report of the Justices' New York dinner honoring four Betas currently sitting on the U.S. Supreme Court –a feat unmatched by any other fraternity. Some 400 brothers attend the historic affair.
1908 | Henry Ford introduces the Model-T to the masses. • 1914-18 | World War I envelops countries around the globe.
1900
1923 | FIFTY YEARS AGO
"The magazine was a new thing. It was not only a new instrument but it involved a new principle in fraternity life and action, the principle of wide publicity in Beta affairs. When I went back to my chapter and told the boys of the new project, it was received with skepticism on the part of some. They seemed shocked at the revolutionary idea. Were we not secret? Was it not our inveterate policy and tradition to conceal our affairs? As one brother put it, 'This will burst us wide open.' These doubts and fears seem childish now, but 50 years ago they were real and oppressive to many. It was absolutely a new thing in the world of Greek-letter fraternities."
–General Secretary E.J. Brown, Hanover 1873, in a 50-year reflection, Feb. 1923
1917
Mr. Beta Theta Pi Shepardson becomes magazine editor following the death of Baird. Ironically, one year prior, in 1916, General Secretary Shepardson issues a letter to district chiefs calling for a new endowment. Encouraging the Fraternity to "strike bold," he offers up what must become Beta's new motto: "Plan great things; expect great things." He continues, "This is the birth of a new and larger fraternity ... Beta Theta Pi cannot lag behind."
1918
"Never Mind Me"
Issues are permeated by the spirit of World War I. "Never Mind Me: Carry On" story is published, telling of the ultimate sacrifice of Mike Malone, Toronto 1917, and his Theta Zeta Chapter. The magazine fuels the Toronto Chapter Fund campaign to save the house and memorializes the effort with a complete donor list.
1918 Duty Before Self
Almost an entire issue is dedicated to soldiers in WWI, including a vast number of pictures and list of all Betas serving, "In Service of Humanity." More than 6,000 members of the Fraternity serve in WWI from 1914-18, including 2,642 officers.
1919
The Baird Fund
Widow Jennie Baird attends Convention and, along with Shepardson, influences a unanimous vote to establish the Baird Fund, an endowment memorializing Brother Baird. For $10 of one's initiation fee, it guarantees Betas a lifetime magazine subscription. "Beta Endowments" in the October issue summarizes the case for the Baird Fund and Founders Fund (i.e., Beta Foundation).
Jennie dies three months after Convention, leaving the entire Baird estate to the Founders Fund.
1924 The Story of John Holt Duncan
The magazine publishes correspondence from the nephew of Founder John Holt Duncan, Miami 1840, documenting for the first time the story of his uncle's leg amputation during the Civil War and lifelong commitment to fund the education and care of the widow and children of the man who was sacrificed so he could live.
• 1922 | The term "graphic designer" is first coined by book and type designer William Addison Dwiggins.
23 | The | 1900 - 1924
The Beta Theta Pi Magazine 1925-1949
1926 Deadbeats and Long Lost Letters
A dramatic change in the vibrancy of covers is adopted. A pointed editorial, "They Must Go," urges chapters to get rid of "the deadbeats" –calling out some members and their actions by name. Three letters from Founder Hardin to Pater Knox are discovered in the Knox home and reprinted in the October issue, revealing their close relationship.
1931 Redesign
Gordon S. Smyth, Pennsylvania 1918, assumes the editor reins. Notable visual changes are implemented, including typography, style heads, double column pages and a modified cover. In 1932, the masthead changes from Greek to English, which remains to this day. Gurdon G. Black, Washington in St. Louis 1901, an illustrative material expert, furnishes a series of graphs –a first for the magazine – representing the history of Beta Theta Pi.
1931 Dominion or Domain
The "In Beta's Broad Dominion" department covering alumni achievements is renamed "In Beta's Broad Domain." "Dominion" returns by January 1932 but is renamed "Marching Along" in 1955. Department title changes are infrequent but deemed appropriate by different editors: "Chapter Letters" to "There's Your Alma Mater" to "Chapter Reports"; "Beta Athletes" to "Sports Roundup"; "Mystic Shrine to "Chapter Eternal," etc.
1933 Father-Son Duo
Symbolizing the long line of fathers and sons who have walked in the light of the three stars and volunteered in the building up of a Great and Good Fraternity, a new cover design enters the scene thanks to the work of William C.Sheetz Sr. and Jr. of the Pennsylvania chapter. Garamond typeface, long a standard in fine printing but new to The Beta Theta Pi, is also incorporated.
1934
Truth-Teller Scholarship Commissioner G. Herbert Smith, DePauw 1927, authors "We Slipped Last Year!," a transparent academic performance analysis. By 1949, following 17 consecutive years with the highest GPA among all large fraternities (a record since the NIC started keeping track), the magazine publishes Beta falling out of the top spot.
1925
1936 | Color photography is invented, much in part to Kodak. • 1938 | Physicist Chester Carlson invents copy machine.
1938 | PHOTOGRAPHY FIRST GRACES THE COVER
The first picture on the cover of The Beta Theta Pi magazine appears in October 1938. Thanks to Beta photographer and former District Chief Stockton D. Fisher, Williams '33, who would eventually leave his $1 million estate to the Beta Foundation, this image depicts the American, State of Maine and Beta flags flying atop the tower of the Poland Spring House, site of the 99th General Convention in Poland Spring, Maine.
Persistent Pursuit
The November issue details the remarkable story and detective work of Lloyd Thatcher, Mississippi 1911, who travels the state pursuing a never-before-seen photograph and the wooden peg-leg of Founder John Holt Duncan, Miami 1840. Both remain part of the Fraternity's treasured archives collection in Oxford.
1939
The First 100 Years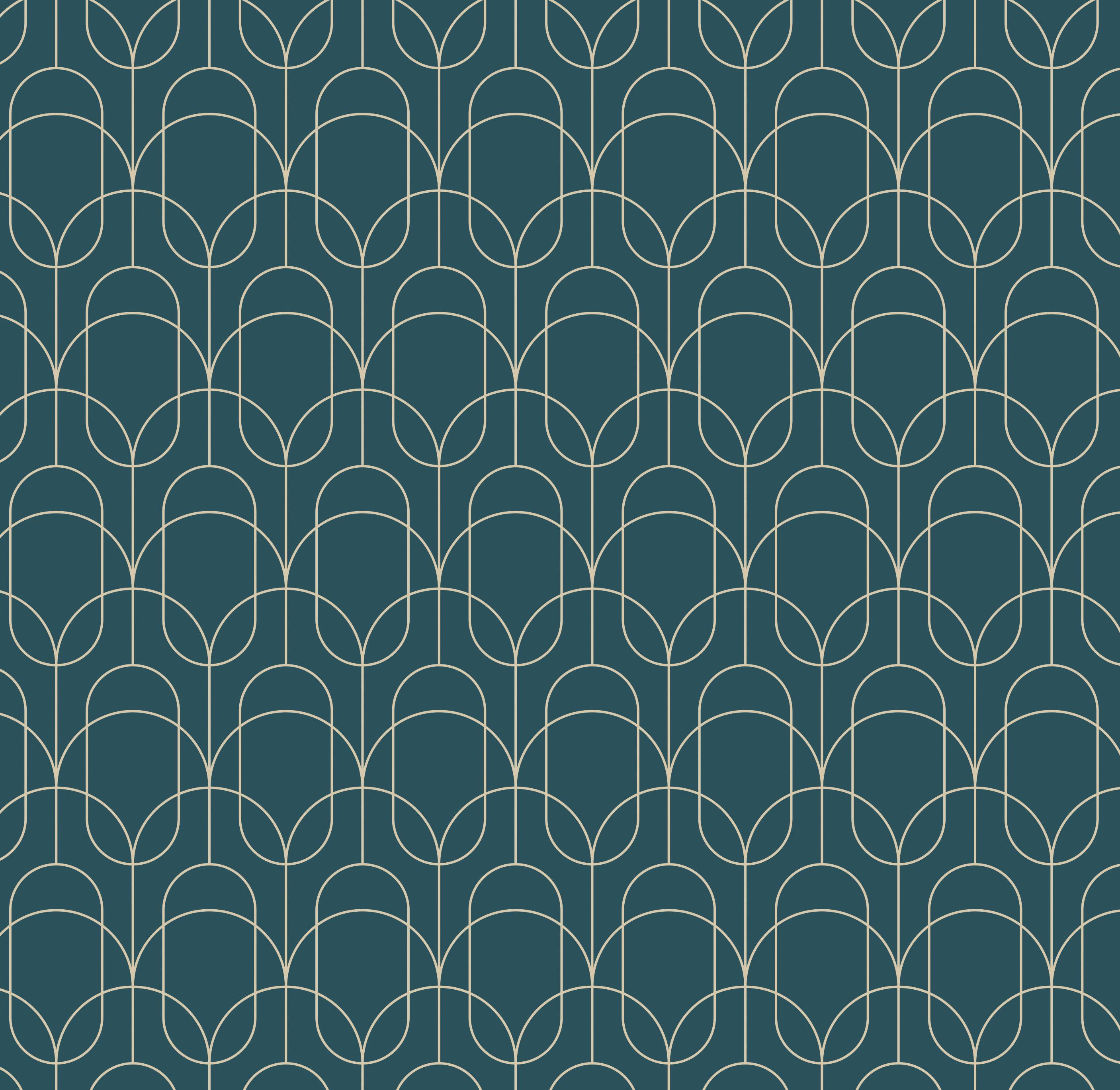 While the October issue is traditional in its reprinting of the General Convention minutes, the November issue is dedicated entirely to coverage of the Centennial Anniversary, totaling 132 pages. A litany of high-profile Betas participate among more than 1,500 attendees, including J. Knox Lansdowne, Miami 1900, grandson of Founder John Riley Knox, Miami 1839.
1940 Willkie vs FDR and Colors Dispute 2.0
The Beta Theta Pi features the nomination of Republican Wendell L. Willkie, Indiana 1916, for U.S. president against FDR, and covers yet another challenge to the official Fraternity colors of "pink and blue." Defeated soundly by a vote of 80 to 21, they will be debated again at the Conventions of 1952 and 1982.
A strong rebuke is reprinted from the 108th Convention regarding 24 chapters that continue to paddle and conduct "Hell Week." As noted, "Mature Beta veterans [returning to campus] find these antics childish and beneath the dignity of Beta Theta Pi."
By 1949, chapters are censured publicly for low GPAs, reckless behavior with alcohol and conduct unbecoming.
1949 A Central Office
In 1940, Beta rejects the notion of a paid staff like other fraternities, advocating instead for reliance on district chiefs. By 1949, sentiments change and The Beta Theta Pi covers the purchase of Phi Delta Theta's headquarters for Beta's Administrative Office, including appointment of Ralph N. Fey, Miami '40, as Administrative Secretary.
• 1929 | Stock market crash sparks the Great Depression, lasting until the U.S.'s entry into World War II in 1941.
25 | The | 1925 - 1949
The Beta Theta Pi Magazine 1950-1974
1952
Future Statesman
1950
First-Ever Alumni Fundraising
The Beta Theta Pi announces a Convention-adopted recommendation encouraging the Trustees to fundraise from alumni for services aimed at engaging alumni and supporting local chapters.
By March 1951, contributions are received from 3,792 Betas and friends, totaling $14,313. Helping the Fraternity operate in the black, the annual effort continues for some five years, foreshadowing the 1971 inception of the Beta Leadership Fund.
1952 Marshall's Badge
The November issue features the General Fraternity archivist's annual report, which publicizes receipt of Founder Samuel Taylor Marshall's badge from his daughter, Miss Maude Marshall Hassell. Along with Founder Ryan's, it becomes the first of only two founders' badges ever recovered. The Baird Fund contribution paid out of one's initiation fee is raised from $10 to $20.
Junior class rep Richard G. Lugar, Denison '54, pens the article, "A Beta Experiment," making the case for a constructive pledge program "without regression to scare techniques or farce examinations." He opines in his final statement, "A primary fundamental must, and should, be the development of a consistent, mature and highly intelligent program which elevates this period from the absurdities of a 'cat and mouse routine' to a plane of responsibility and respect by men who are learning to live together as brothers."
1954
The Kenyon Affair
The magazine publishes Convention proceedings resulting from The Kenyon Affair, Beta Alpha Chapter's April 27 initiation of Bill Lowry, Kenyon '56, the first Black Beta and among the first Black initiates of any NIC fraternity. In 2011, Lowry becomes the first Beta of color to serve on the Foundation Board and is appointed chairman of Beta's 2020 Commission on Diversity, Equity and Inclusion. In 2022, he is awarded Beta's highest honor for General Fraternity service, the Shepardson Award.
1954
Shorter
Articles, More Pictures
The Committee on the Fraternity Magazine proposes recommendations that are adopted by the General Convention. Primarily, "The committee feels reader interest would be increased through shorter articles with more pictures on many chapters rather than long articles on a few chapters."
Succeeding Thad Byrne, Washington State 1925, and Columbus S. Barber, West Virginia 1920, Bob Howard, DePauw '37, is named editor in 1955.
1964 | Xerox invents the fax machine. • 1971 | Email created by Ray Tomlinson as part of ARPANET, precursor to internet.
1950
1952 | HISTORIC BADGE BECOMES NEW TRADITION
The magazine cover features the ornate badge of Editor William Raimond Baird, Stevens 1878/Columbia 1882, following an August 27 presentation to the Fraternity by Baird's nephew, Clarence G. Campbell, Boston 1905. Per Baird family request, it is to be handed down and worn by succeeding editors. The article inside the issue remarks, "Needless to add, [the] request will be honored in every respect," but the tradition is forgotten for decades. Upon rediscovering the story, replica badges are quietly commissioned and presented on stage as a surprise to former Editors Johnson and Olver by the current editor during the 176th General Convention in 2015. With the tradition resurrected, Baird's irreplaceable badge remains protected in the Fraternity's museum in Oxford.
1955 More News, Please
In addition to encouraging a more visually engaging magazine, the Convention authorizes the editor to omit the directory of officers, chapters and alumni from some regular issues in order to provide "badly needed pages for more news without increasing the cost." Student copies are also changed to their parents' home addresses.
1959
No New Chapters
Despite not granting charters for seven years straight, the longest gap in Fraternity expansion except for WWII, the magazine covers the granting of charters to Delta Beta Chapter at Arizona and Delta Gamma Chapter at Wichita State. With extensive concern chapters are becoming too large following the explosion in membership after the war, by policy, Fraternity leaders believe Beta is "large enough."
1971 Making the Case
Given a decline in membership due to anti-fraternity sentiment of the 1950s and 60s, the Fraternity launches a two-pronged effort aimed at expansion and officer training. Attended by 24 chapters, Beta's first "Leadership Workshop" is held at Ohio State and covered by the magazine. Making a case for the new Beta Leadership Fund, "This new concept in communication and leadership development is made possible only by your support of the BLF!"
1973 Initiating Women
In an opening article, the magazine reports on a proposal to initiate women. It fails overwhelmingly 92 to 4, restricting membership to males. Convention delegates go further to protect Beta's single-sex status: prohibiting women-allied or associated organizations like"little sisters" and "Daughters of the Diamond."
1974 Beta Goals '77
Led by Trustee Vice President Bob Cottrell, Miami '54, a new "management by objective" plan is announced in the magazine, titled "Beta Goals '77."
It becomes the first strategic plan of the General Fraternity, focused on seven goals covering chapter number, size, percent initiated, financial responsibility, scholarship, alumni organization and alumni financial support.
27 | The | 1950 - 1974
• 1973 | First mobile, handheld phone is invented by Motorola senior engineer Martin Cooper. • 1975 | Vietnam War ends.
1975
The Beta Theta Pi Magazine
1975-1999
1976 Ad Exec as Editor
Succeeding Bob Kurz, Miami '58, and K.Warren Fawcett, Minnesota 1926, Jack McClung, Kansas State '37, is appointed editor. His experience as a West Coast ad agency executive modernizes the magazine. Behind Baird and Shepardson, he becomes Beta's third longest serving editor.
1980 Iran Hostage Crisis
An article detailing Air Force Col. Thomas Schaefer, Lehigh '53, is featured in The Beta Theta Pi. It recognizes him as the highest ranking officer among the 52 diplomats and citizens taken hostage in the U.S. Embassy in Tehran by militarized college students supporting the Iranian Revolution. He keynotes the 1993 Convention in Denver.
1981 Baird Fee Increase
The Baird Fund portion of one's initiation fee that guarantees all Betas with a lifetime subscription to The Beta Theta Pi magazine is raised for just the second time – originally $10 in 1919, it increases to $20 in 1952 and to $30 in 1981. The fee has not been changed since.
1983
Change: Size, Color Photos, Frequency
McClung enlarges the 110-year-old digest format to 8.5" x 11" and introduces the first full-color photographs, a second colored ink having been in use since 1957. With some exceptions, having been published eight times a year 1872-1942, seven times a year 1943-67, and five times a year 19681983, in 1984 the magazine frequency changes to quarterly. By 2010, it will be reduced to three times a year.
1992
Full-time Director
One of McClung's final responsibilities is the 1989 printing of Dr. Seth R. Brooks' last entry for Inter Fratres ("Between the Brothers"), a morality-centered, reader-favorite column primarily authored by Brooks since 1951. Upon McClung's retirement, the Trustees conclude the magazine is too much to expect of a volunteer, especially when there is also a need for a full-time communication director. Administrative Secretary Bob Cottrell, Miami '54, hires future Shepardson Award honoree L.E. (Erv) Johnson, Idaho '53, an experienced editor and public relations manager, to fill both roles.
1979-91 | Cell phone technology evolves, leading to mainstream device by mid-90s. • 1991 | With origins in the Dept. of Defense's 1960s ARPANET
1993 Upgrade
In Johnson's first issue, he respectfully nods to his predecessors and promises "exciting design, stimulating content and excellent writing." As he documents in his 2002 edition of Son of the Stars: "No other Beta institution approaches a total chronicle of the Fraternity's history as does The Beta Theta Pi magazine."
1976 | YOUR HONOR
A litany of personal achievements are profiled throughout The Beta Theta Pi's first 150 years. Maybe none more deserving than the 1975 retirement of Supreme Court Justice William O. Douglas, Whitman 1920, the longest serving justice in U.S. history. Beta's feature article, which is coupled with The Washington Post's illustration, "American Mountain," marks the end of 98-straight years with a Beta on the court. Appointed by FDR and known for his independent streak and passion for freedom of speech, environmentalism and the right to privacy, Douglas votes to overturn racial segregation in schools via Brown v. Board of Education and the illegality of interracial marriage via Loving v. Virginia. Along with Beta's John Marshall Harlan, Centre 1850, Douglas is revered as one of the most influential justices of all time.
1993 New Features
An in-depth series is launched, including professional photo shoots and two-day interviews by the editor with Beta's most successful chapters. Zeta Phi at Mizzou is the first in the multi-year series. A new back cover, "A Lasting Moment," is initiated, honoring Betas who have included the Fraternity in their estate plans. Owen Williams, Toronto '50, becomes the first subject in the 25-year series.
1995 Escalating Costs
Due to escalating costs, Johnson encourages modification of the magazine's distribution methodology. Recognizing Betas have varying degrees of interest in the Fraternity, the guarantee of a lifetime subscription remains, but a Beta must take an extra step and record with the Administrative Office his desire to receive it. The mailing list decreases to approximately a third of the Fraternity's living members.
1996 Recognized Communicator
Overseeing introduction of one of the Greek world's first websites and building Beta's communication staff, Johnson is presented with the College Fraternity Editors Association's Marilyn Simpson Ford Award for contributions to the association. He is also elected president, following in the footsteps of CFEA Founders Robb and Baird and President Shepardson.
1999 Men of Principle
The magazine becomes the primary force reporting on Beta's new Men of Principle initiative, which is focused on reversing negative cultural trends in chapters across North America. A biographical series is also initiated, including commissioned artwork of high-profile Betas who symbolize the initiative – brothers like MP Spokesman Lugar and coaching legend John Wooden, Purdue '32, among others.
network, the world wide web is released to the public, fueling email medium. • 1992 | First text message sent by British engineer Neil Papworth.
29 | The | 1975 - 1999
2000
The Beta Theta Pi Magazine
2000-2022
2001
First Staff Handoff
Thomas C. Olver, Central Michigan '98, succeeds Erv Johnson. The magazine cover undergoes redesign in 2002 and 2005. Becoming CFEA's first two-term president, 2007-09, Olver is presented CFEA's 2008 Marilyn Simpson Ford Award. When asked about The Beta Theta Pi, Olver remarks,"It's at the heart of our Fraternity, not only for those in the present moment, but for generations to come who will wonder about how things came to be."
2007 Questioning Secrecy
Having concluded an 85-year tradition (1921-2006) of publishing district chief reports of all chapters to make way for more compelling content for the readership, Associate Editor MacGregor Hill, William & Mary '04, authors an acclaimed four-page article discussing the historical role of secrecy in Beta Theta Pi, questioning its relevancy in a modern fraternity.
2008 Financial Pressure
As printing and postage costs mount, the Fraternity launches another subscription opt-in campaign to eliminate expenses. A decision is made to reduce the frequency of the magazine from four to three issues per year, which is implemented in 2010.
2009 Landscape Change
L.Martin Cobb, Eastern Kentucky '96, is appointed editor. Social media and a monthly e-newsletter augment coverage between issues. The magazine is redesigned in 2012 following Beta's comprehensive rebrand, and the editor's magazine philosophies are quickly established: "Transparent truth-telling;" "Raise the Beta-IQ;" "Inform, inspire and entertain."
2014 Digitizing
The Beta Theta Pi
Prepared in time for the 175th General Convention, and made possible by a gift from the editor, more than 80,000 pages from nearly 900 issues of The Beta Theta Pi magazine since 1872 are digitally scanned and made public via beta.org.
2001
| Sept. 11 Terrorist Attacks on the U.S. • 2003 | Facebook social media site founded. • 2005 | YouTube video platform
2015 Major Overhaul
The magazine undergoes radical reconstruction, leading to an enlarged, coffee table book format, heavier cover, upgraded paper weight, brightness and finish, and perfect binding instead of saddle-stitch stapling. The communication staff mantra is to ensure the magazine reflects the dignity and quality of the organization, and has a long shelf life in Betas' homes and offices, making it nearly impossible to throw away without diving in first.
2012 | CONTENT CALIBRATION
The content of the magazine shifts toward a greater balance of good news and Fraternity achievements with sensitive subjects affecting Betas and chapters oftentimes avoided. Exploring topics like the unvarnished causes of chapter closures, a first-ever student demographic study, digital porn addiction, mental health and suicide, divergent sexual preferences, cannabis on campus and more, in 2016 the Fraternity Communications Association honors The Beta Theta Pi with the fraternity and sorority magazine of the year award, the Fred F. Yoder Award for Overall Publication Excellence. As rules require three years pass before a winning organization is again eligible, The Beta Theta Pi wins the Yoder Award again in 2020. For more than a decade Beta is routinely FCA's most decorated fraternity, annually, for its distinct culture of communication.
2015 Pushing Back Beta launches
the multi-medium
"I Am a Fraternity Man" campaign to combat the stereotype commonly associated with fraternity membership. Featuring heartfelt stories and commissioned photography of Beta students, op-eds from across the journalistic sphere complement the magazine's feature article, "Pushing Back."
2018 Penn State Tragedy
On the one year anniversary of Beta's "second darkest hour," The Beta Theta Pi recounts the tragic 2017 hazing death of new member Tim Piazza, Penn State '19. The winter 2019 feature details Beta's historical "Consequential Decisions," including the 2018 Convention decision to make all Beta properties substance-free. A recyclable wrapper is added to protect each issue from torn covers and postal service"roller gunk."
2021 Restoring the Baird Fund Guarantee
The Trustees bless a staff-developed, 10-year plan to add 7,000 Betas back to the mailing list each year until all Betas are receiving the magazine automatically. Hence, The Beta Theta Pi is once again recognized as an important, lifelong commitment to all brothers – one that is instrumental in maintaining connection to and engagement in Fraternity affairs through the years.
2022 150th Anniversary
With a founding spirit eloquently yet succinctly articulated by its first Editor Charles Duy Walker, VMI 1869, and so faithfully carried on in its first 150 years by loyal sons and daughters of Beta Theta Pi, the oldest fraternity magazine in continuous existence continues to "Fan the Flame" of "truth and love."
is founded • 2007 | Apple introduces the iPhone. • 2007 | Text messaging becomes the most widely used mobile data service.
the beta theta pi magazine
THE 150 YEARS 31 | The | 2000 - 2022
BETA
In celebration of the Beta magazine's 150th anniversary, the limited edition "Vintage Collection" was inspired by retro apparel found in photos from Beta's archives. Shop these and other styles by February 1 at beta.org/vintage or by scanning the QR code.
Pictured: Cade Cunningham, Louisville '25
VINTAGE COLLECTION
IT'S NOT OLD, IT'S A CLASSIC.
Johns Hopkins 1994
beta.org/vintage
ANNIVERSARY ISSUE 2022 | 33
Indiana State 1980
Hanover 1995
campus life
Star Wideout Garners National Attention
In one season, Zachary Kim, Kenyon '25, went from three receptions for 19 yards to leading the Owls receiving corps with 69 receptions for 1,196 yards. His skill was heavily relied upon by not only his team, but his Beta brothers. In fact, 25 players on the 58-man Kenyon roster bear the badge of the Beta Alpha Chapter. Quickly, he became a favorite target for chapter brother and starting quarterback Ryan O'Leary '23. Brother Kim surpassed the century mark in receiving yards five times over the course of the 2022 season, averaging 10 or more yards per catch in all but one game and 20-plus yards per catch in five games.
It was a home stand against DePauw—a Tiger team with four of their own Beta brothers in the lineup—when Brother Kim had more eyes look his way. In the match-up, the sophomore wideout found the end zone four times and noted his name in the record book having notched 280 receiving yards in the game. D3football.com named him to their national team of the week as a result of the performance, his second time of the season getting a national nod.
The game against DePauw wrapped up a three-week home stretch against North Coast Athletic Conference opponents where Brother Kim tallied 10 touchdowns and made 32 receptions for 597 yards, all with the Lowry Center—named for Bill Lowry '56—as the backdrop. He closed out the season with 13 touchdowns—one shy from another school record— and named a First Team All-NCAC selection for his efforts.
student highlights
Photo: Kenyon Athletics / Graham Stokes
campus life
A | Catch Me if You Can
Beta Brother Kal Leach, Texas Tech '25, brings the energy to the field in his semi-pro paintball league. He and the KC Missouri Allstars lead the division rankings after a top finish at the NXL Lone Star Open and second at the NXL World Cup.
B | Tough in Goal
The Huskies returned to the NCAA tournament after a series of clean sheets by keeper Jadon Bowton, Washington '25. The rookie went undefeated in goal, recording shutouts in his first three collegiate starts.
C | Balanced Offensive Attack
Eight brothers from Washington & Jefferson commanded the water polo team this season. The offensive trio of Brothers Andrew Edwards '23 (pictured), Chris Edwards '24, and Chris Furlong '25, combined for 80plus goals scored for the Presidents.
D | True Team Player
It's not always the striker that deserves all the laurels; midfielder Miles Levy, St. Lawrence '23, created many scoring opportunities this season. His five goals and teamlead 12 assists landed him Second Team All-Liberty League honors.
E | Kicking It at Truman
Grant Ross, Truman State '23, was named Great Lakes Valley Conference Player of the Week after kicking through a 39-yard field goal to tie the game with Tiffin; Bulldogs went on to win in overtime. Brother Ross led the 8-2 squad with 62 points scored on field goals and PATs.
Check out more stories on beta.org/campuslife
CAMPUS LIFE ANNIVERSARY ISSUE 2022 35
C A D
E
B
campus life
F | Silver Spurs
In addition to keeping the Texas chapter in perfect order, Chapter President Matt Donohue '23, (left) makes sure Bevo is cared for and ready on game day alongside Brother Preston Nicol '23 (right). Both are members of the honorary men's society, the Silver Spurs. In addition to befriending the longhorn, the duo also gives back in service to the greater Austin community.
G | The Beta Show
As part of homecoming weekend at Florida International, Beta brothers were all in on the 70s, placing second in the Panthers Got Talent competition. However, when it came to campus royalty, the Eta Gamma Chapter brought out the brooms, claiming duke, prince and king for the second-straight year.
H | Coding Meets Sleep Research
Brother Devashish Sood, Northeastern '25, won the PEAK Experience Ascent Award for his ongoing research. Using a dataset published by the National Sleep Research Resource, Brother Sood and his advisor have worked together to create algorithms for sleep quality prediction models. The award will help him continue the research.
I | Letters 2 Perkins
It was another successful year for Betas at San Diego in support of Perkins Elementary. After tutoring students weekly, the Zeta Omega Chapter brought together the campus community to pen personalized letters for each of the 425 students at the school ahead of the summer holiday. The teachers weren't left out either, thanks to $23,000 raised to supply their classrooms.
36 CAMPUS LIFE THE BETA THETA PI
F I G H
On to the Capitol
Following his sophomore year, Brother Trent Hoekstra, South Dakota '23, landed internships in Washington, D.C. with his home-state congressmen Rep. Randy Feenstra (R-Iowa) and Sen. Chuck Grassley, Alpha Gamma Rho, (R-Iowa). A year later, he was on an internship search again and reached back out to Rep. Feenstra's staff. The response was something better: a job offer. As soon as classes finished this past spring, Brother Hoekstra returned to the Capitol as a legislative correspondent. Even as he is finishing coursework to graduate and complete his term as president of the Gamma Alpha Chapter this fall, he continues to work full time, remotely drafting correspondence and researching legislation for the congressman.
Photo: University of South Dakota / Aaron Mercado
Grease Lightning
Beta brothers at Creighton went all out in their lip-sync rendition of "Grease," and it shaped up to be the best of the best. The chapter is no stranger to hoisting the trophy either, as brothers channeled their best Freddie Mercury and "sung" their hearts out in the top-tier Queen tribute in 2019. Check out their performance and watch them steal the show at beta.org/its-electrifying.
campus life
J | UVA Strong
Virginia's campus has felt the absence of the three football players killed in a tragic on-campus shooting in November, just a short distance from the chapter house. Brothers hung this banner to honor their peers, with the iconic, adjacent Beta Bridge painted as well.
K | College Trivia Showdown
In a battle of intellect, Brother Eli Martin, Oklahoma '23, represented the Sooners in NBC's Capital One College Bowl, which pitted 16 teams against each other in a trivia tournament. He didn't go home empty handed, winning $10,000 in scholarship money.
L | All-Terrain Brotherhood
Utah Brothers Luke Greminger '24, Eric Rapp '24, and Ben Summa '24, (left to right) traveled off the beaten path as they traversed rocky cliffs and climbed exposed mountainsides to the top of Grand Teton, a 13,775foot peak in western Wyoming.
M | Summer Deep Dives
Carter Ramsey, Cincinnati '23, (right) spent a week of his summer living on a boat off the coast of Belize. With his 72-year-old grandma by his side as his diving partner, he explored the second-largest barrier reef in the world.
N | Making an Impact
At Wisconsin-Oshkosh, brothers of the Zeta Zeta Chapter volunteered time with Operation Not Alone, a nonprofit supporting mental health initiatives for military members and veterans. The brothers packed a record number of care packages to be shipped out around the world, including tie-blankets and snacks.
CAMPUS LIFE ANNIVERSARY ISSUE 2022 39
M
N
L J
K
183RD GENERAL CONVENTION ~ ATLANTA, GEORGIA ~ AUGUST 4–7, 2022
WRITTEN AND DESIGNED BY SUTTON JACOBS, WITTENBERG '18
Beta Spirit has been woven into the Atlanta metro since the 1850s, and today, three of four active chapters in the Peach State call it home. Almost 20 years since Beta Theta Pi last hosted its annual reunion there, the city was once again the perfect setting to inspire Convention attendees. Under the banner of "Together We Rise," some 600 brothers, Sweethearts and friends gathered at The Westin at Peachtree Plaza for a weekend of business and celebration.
THURSDAY
At the Convention Kickoff, Chapter Presidents Hunter Rutledge, Georgia '23, and Brandon Sherrard, Georgia Tech '23, welcomed all to the 183rd Convention. Per tradition, the Convention Countdown ensued. Traveling all the way from Germany, Tom Lipton, Western Reserve '63, added yet another tally to his Fraternity record, attending his 52nd Beta Convention.
Delivering the session's keynote was Jeremy Poincenot, Sigma Phi Epsilon, an eight-time U.S. blind golf champion and two-time world champion. In his perseverance, he has leaned on the help of his fraternity brothers, family and friends. His message captivated attendees young and old: "Alone we are limited, together we are limitless."
The evening concluded with Model Initiation, a chance to bask in the tradition that connects every brother. It was followed with an inspiring reflection led by Advisory Council member Ben Swartz, Connecticut '05, which got to the heart of Beta's beloved Ritual.
FRIDAY
Brothers found a full slate of education sessions awaiting them on day two. Education tracks were expanded this year to focus on critical areas of recruitment and new member education. In addition, an all-new Alumni Association Leader track was introduced while house corporation volunteers trekked
across town to the Georgia Tech chapter house for the Housing Summit. By noon, not only had they worked up an appetite, Convention-goers were hungry to know if their chapters would be bringing home hardware from the Awards Luncheon. As dishes and silverware clanged together, 29 awards were handed to 58 chapters and nine individuals (see page 42).
Afterwards, legislation got into full swing with 17 proposals up for discussion by the delegates. However, first on the docket were charter petitions; delegates unanimously approved recharters for Beta Rho at Oregon and Eta Mu at George Mason.
Friday evening's annual John Reily Knox Dinner was held at the National Center for Civil and Human Rights. It was not only an opportunity to celebrate a successful year of giving to the Beta Leadership Fund, attendees also expressed their appreciation to outgoing Foundation Board chairman Mike Feinstein, MIT '82
At the same time, brothers traveled across Centennial Park to explore the College Football Hall of Fame, which includes 19 players and coaches who bear the Beta badge. All Convention attendees reconvened on the turf field following dinner for the presentation of the 87th Oxford Cup to award-winning songwriter Rivers Rutherford, Mississippi '89. Noting he was not much for speeches, he brought out his guitar and entertained the crowd with a three-song set of hit tracks written by him. All generations were in awe of Brother Rutherford, who afterwards gladly took photos and signed autographs.
SATURDAY
Education continued for attendees through the morning and afternoon. Those in the Advisor Academy and Greiner Leadership College jumped at the
chance to return to the National Center for Civil and Human Rights and explore the exhibits.
Jumping right back into Legislation where they left off the day before, delegates elected John Stebbins, Emory '92, as the Fraternity's new General Secretary. More intense debates came as they considered the final proposal: a series of revisions to The Code and Ritual of Beta Theta Pi.
That night, brothers formed the traditional Marching Line, and made their way into the Celebration Banquet. There, the Fraternity unveiled to Convention-goers Beta's new Digital Archive—including more than 80,000 scans of photos from the archives in Oxford—and hinted at an all-new website launching soon (see pages 83 and 84). In the Beta Countdown, John Gatz, Florida '54, was recognized as the oldest Beta in attendance.
To the surprise of both outgoing General Secretary Wayne Kay, Virginia Tech '73, and Shepardson Award recipient Bill Lowry, Kenyon '56, the "William E. Lowry Jr. and S. Wayne Kay Brotherhood Scholarship" was established at the banquet with $68,850 in contributions thanks to an overwhelming response from 43 brothers serving on various Fraternity boards.
National Center for Civil and Human Rights
Centennial Park
The Westin at Peachtree Plaza College Football Hall of Fame
TOGETHER WE RISE | ANNIVERSARY ISSUE 2022 | 41
AWARDS AND RECOGNITIONS
MELVERN "RIVERS" RUTHERFORD MISSISSIPPI '89
Lauded singer-songwriter Rivers Rutherford was given the Fraternity's 87th Oxford Cup, Beta's highest honor for professional achievement. He has written dozens of hits with country music icons and won numerous awards.
CHAPTER AWARDS
John Holt Duncan
Community Service Award Delaware (Ongoing), Texas (Annual) Whitman Choral Cup Oklahoma State
North Dakota Award for Excellence in Chapter Publications Case Western Reserve H.H. Stephenson Jr. Award for Excellence in Historical Preservation Georgia Tech
Most Improved Chapter East Carolina, Idaho
Outstanding Campus Involvement Georgia Tech, MIT, TCU, Utah, Virginia Tech
Outstanding Recruitment Program Florida International, Iowa State, Miami
Outstanding Risk Management Creighton, Florida State, Miami
Outstanding Member Education Loyola Chicago
Outstanding Alumni Relations Miami
Advisory Team of the Year Michigan
Alumni Association of the Year
The Beta Theta Pi Alumni Association of Nebraska
WILLIAM "BILL" LOWRY JR. KENYON '56
Bill Lowry is recognized as the first Black man to be initiated into a historically white fraternity. After years of service bettering Beta Theta Pi, he was presented the 29th Shepardson Award. See page 44 for his acceptance remarks.
JOHN REILY KNOX AWARD
Centre (9), Creighton (5), Delaware (4), Elon (2), Georgia Tech (9), Kettering B (11), Miami (10), MIT (2), New Jersey (4), San Diego (13), Texas (2), Virginia Tech (3)
FRANCIS H. SISSON AWARD
Arkansas, Case Western Reserve (14), Centre (15), Creighton (6), Deleware (4), Drexel (2), Elon (2), Georgia Tech (35), John Carroll (5), Kettering B (12), Miami (16), MIT (10), New Jersey (4), Oklahoma State (8), Pittsburgh (5), Purdue (9), San Diego (15), TCU (8), Texas (7), Toronto (14), Truman State (21), Utah (13), Virginia Tech (7)
VIRGINIA TECH AWARDS FOR ACADEMIC EXCELLENCE
Highest GPA: Johns Hopkins (3.83)
Most Improved: Bowling Green
Regional: Kettering B (WGL), Louisville (S), MIT (NE), Nebraska (NC), Oklahoma (SC), San Diego (SW), South Carolina (SE), Utah (NW), Villanova (MA), Wittenberg (EGL)
Top GPA on Campus: American, Bethany, Cincinnati, Columbia, Cornell, Denison, Florida, James Madison, John Carroll, Kettering B, Loyola Chicago, Pacific, Puget Sound, Saint Louis, San Diego, St. Lawrence, TCU, Virginia Tech, Westminster, Wittenberg
CHRISTOPHER "C.J." WALKER MIAMI '22
Brother C.J. Walker was the recipent of Beta's highest individual honor for a collegiate member, the Jerry M. Blesch General Secretary Leadership Award. While at Miami, he was a profound leader on campus and within the Alpha Chapter.
CHARLES HENRY HARDIN LEADERSHIP DEVELOPMENT AWARD
Case Western Reserve, John Carroll, Kennesaw State, Kettering A, Kettering B, Wittenberg
Most Attendees: Miami (12)
Highest Percentage: Bowling Green (100%)
INDIVIDUAL AWARDS
Dr. Edward B. Taylor Advisor of the Year
Jay Elmore, Louisville '02
Charles W. Warner Fraternity/Sorority Advisor of the Year
Shawanda Daniel, Kennesaw State
Jonathan J. Brant
Interfraternalism Award
Mark Timmes, Pi Kappa Phi
Regional Chief of the Year
Martin Lewison, Columbia '88
District Chief of the Year
Kal Pipo, Case Western Reserve '86
Rookie District Chief of the Year
Karl Edelmann, Michigan '86
House Corporation Volunteer of the Year
Frank Leibly, MIT '93
House Director of the Year
Connie Moore, Iowa State
Best New Song
Thomas Middleton, Utah '25
42 | THE BETA THETA PI | TOGETHER WE RISE
LEGISLATION HALL
PROPOSALS PASSED
Proposal 1: No Solicitation Policy
Proposal 2: Expansion of Advisory Council
Proposal 3: Alumni Assoc. Recognition Language
Proposal 4: Enhancement of Submission of Legislation Proposals
Proposal 6: Chapter Counselor of the Year
Proposal 7: General Fraternity Governance, Jurisdiction and Duties
Proposal 8: Petition to Charter Deadline
Proposal 11: Expand Colony Review Committee's Charter Discretion
Proposal 12: Grade Reports Deadline
Proposal 13: Alumni Assoc. Delegate Eligibility
Proposal 15: Trustee Nominations Deadline
Proposal 16: Amend Chapter 3, General Secretary, Relating to Role and Authority
Proposal 17: Amend Chapter 5, Executive Director, Changing Title to CEO
Proposal 18: Ritual and Code Review Sections 11 (amended) and 12
PROPOSALS FAILED
Proposal 5: Restoration of Full Voting Rights of Alumni Associations
Proposal 9: Mediation Review Board
Proposal 18: Ritual and Code Review Sections except 11 (amended) and 12
CHARTERS APPROVED
Oregon (Beta Rho)
George Mason (Epsilon Mu)
OFFICERS
President: Jared Thompson, Centre '17
Secretary: Ryan Reichenbach, Kettering B '18
Parliamentarian: Jason Blake, Georgia Tech '92
Marshal: Steven Peterson, Texas at Arlington '89
Committee of the Whole Chairman: Tom Purinton, Kansas State '63
BOARD ELECTIONS AND APPOINTMENTS
Board of Trustees
John Stebbins, Emory '92; General Secretary
Bill Haywood, Miami '74; Vice President
Robert Beall, Oklahoma '80; Vice President Willie Romero, UNLV '95; Vice President
Foundation
Rick Banks, Cornell '72; Chairman Bruce Wenger, Lawrence '89
John Torget, Cornell '93
General Fraternity House Corporation
Adam Collins, Wabash '02; President Dan Farmer, Cincinnati '75
Vince Mikolay, Bethany '00
Daen Ekpa, Loyola Marymount '10
Twelve chapters received a Knox Award at Convention. Above, President Cassady, Cincinnati '76, presents Janaka Seneviratne, New Jersey '23, with his chapter's fourth.
John Gatz, Florida '54, was honored during the Beta Countdown as the oldest brother in attendance, having initiated into the Gamma Xi Chapter 72 years ago.
Tom Lipton, Western Reserve '63, attended his 52nd Convention. "It's addicting," he said. "It's habit-forming. Come to Convention!"
Delegates and guests from Ole Miss were "Fins Up" in support of fellow Beta Beta Chapter Brother Rivers Rutherford '89, at Friday's Oxford Cup presentation.
TOGETHER WE RISE | ANNIVERSARY ISSUE 2022 | 43
Brothers explored exhibits at the National Center for Civil and Human Rights on Saturday afternoon as part of their Peter F. Greiner Leadership College experience.
World and U.S. Blind Golf Champion Jeremy Poincenot, Sigma Phi Epsilon, delivered the opening keynote during the Convention Kickoff Thursday evening.
Sixty years ago, at a Beta Convention somewhat like this, the name "Bill Lowry" promoted some very different emotions than those that I sense tonight. This was when the now infamous "Kenyon Affair" was born. April 27, 1954, I was initiated in Beta Theta Pi at Kenyon College. As they said in 1952, I left Chicago to start my freshman year at Kenyon in Ohio. And the disparity between the South Side of Chicago and Kenyon College was enormous. I was mesmerized by Kenyon's beauty, and I looked forward to the changes and the things that were about to happen to me.
However, I had no idea of just how dramatic that change would be.
At that time, Kenyon was a men's college of less than 500 people. There were four Black students on the campus at that time. The country's landscape was different than now, but unfortunately many of today's maladies were evident. Narrow
mindedness, intolerance, racism, segregation reared their ugly heads back then, as in many cases now. Despite the pall that existed, some people were determined to do what they believed to be morally correct in the face of vehement opposition.
Among those people were 50 white Beta brothers at Kenyon College. Although nothing was published that precluded initiation of a person of color, it had just never happened. Despite the tacit rules governing restricting that initiation, these 50 white students decided that they wanted to include someone in their Fraternity that they wanted to be with. People advised them that that's a move that's going to destroy this Fraternity. They were severely admonished, condemned and eventually suspended.
Those men had the courage to do what they thought was right. It wasn't popular, and it certainly wasn't lauded by all. What was rather a simple
act, as I saw it, produced complicated outcomes and consequences, but ultimately a positive result. Most of those men have passed on, but their deed will live forever and I will be eternally indebted to them. A suitable close to this matter might be something written by one of my Kenyon brothers at that time. He was a white kid, a year ahead of me from Columbus, Ohio, by the name of Bob McAlister ['54]. And Bob wrote at that time, "A man is brought into a fraternity because he is a friend, because he can contribute to the Fraternity, and because the Fraternity can in turn give aid to that friend."
Bob passed on, but his words and his brotherhood will be with me forever. Bob and other Betas saw their act as merely deciding there was someone with whom they shared several common denominators, and they welcomed his presence. Obviously, that person was me. And those men were told at the time that
44 | THE BETA THETA PI | TOGETHER WE RISE
The following has been adapted from acceptance remarks of Beta's 29th Francis W. Shepardson Award honoree, Brother Bill Lowry, Kenyon '56.
those actions would destroy us. Obviously, that didn't happen. And as it turned out, in reality it wasn't about me at all. It's about you. You Betas keep this Fraternity strong, vibrant and purposeful.
On the 50th anniversary of my initiation, Erv Johnson, who was the communications director at the time, publicized my initiation. Following his account of my initiation, I heard from brothers all over the country. The comments were very positive and the Fraternity's receptivity was overwhelming. And it was at that time that I experienced something of immense gravity. Among my contacts, I received a letter that gave my life efficacy and validated my faith in humanity. In addition, it helped me to understand why this Fraternity means so much to me.
'' ''
i think i've always been on the right track, and all of you who've accepted me are on that track with me.
In 1955, between my junior and senior years, I had to go to Air Force summer camp and Bergstrom Air Base in Austin, Texas. While there I met a guy by the name of Jack Koppin. Jack was a Beta from DePauw ['56], he was also from Chicago, and we became friends during that summer, very good friends. After about two or three weeks of our relationship, Jack turned to me, he says, "I've got to be honest with you about something." And I said, "What's that?" He says, "When we were standing in line,"—had our various lines and about a hundred of us were being processed in—he says, "I wasn't in your line, but I could hear what you guys were talking about."
And he says, "Quite frankly, when I heard that you were Beta, I could have thrown up." He says, "Now that's changed."
After summer camp, I never saw Jack again. We never talked. But when Erv did what he did and I was receiving these comments and these contacts, I received this letter from a guy, and it started off by saying, "You're the missing part of this puzzle."
It turned out this was a Beta, Jack Koppin's friend. They grew up together, they went to elementary school together, high school and DePauw. And he wrote that when Jack came home one summer, he was a changed person. And when he asked him what happened, he said, "I met a guy that sort of helped me and changed my perspective."
He then relayed that Jack went on and became an Air Force pilot, he became a commercial pilot, he got out of that and got in real estate and became quite wealthy. And he became very philanthropic and dedicated the rest of his life to giving contributions to organizations and people who needed help.
That says so much to me, and what it proves to me is that if we give ourselves a chance and we actively listen to someone, often—not always, but often—you're going to find some common denominators that will give you a pathway to walk across and at least have peaceful coexistence,
Page 44: Student Body President Bill Lowry (far right) walks arm-in-arm with his Beta brothers, circa 1955.
Page 45: (Top) Bill hugs former General Secretary Wayne Kay, Virginia Tech '73. (Middle) Brother Lowry accepts the Francis W. Shepardson Award with Brother Tom Cassady, Cincinnati '76, left, and Brother Kay, right. (Bottom) Bill delivers his Shepardson Award remarks on stage.
TOGETHER WE RISE | ANNIVERSARY ISSUE 2022 | 45
''
a man is brought into a fraternity because he is a friend, because he can contribute to the fraternity, and because the fraternity can in turn give aid to that friend.
— bob mcalister, kenyon '54
if nothing else. And Jack Koppin's story to me has not only been inspiring, but it's given me the idea that I think I've always been on the right track, and all of you who've accepted me are on that track with me.
As I look at the world today, I believe a solid understanding of people, places and things is imperative. A seat on the sidelines can be disastrous and horribly unproductive. This notion demands action, which in turn determines my appreciation for our Board of Trustees. Recognizing the country's profound need to address the critical areas of diversity, equity and inclusion, it created the Fraternity's Commission that you've heard about and know about. Through the Commission, the Board has sharpened the Fraternity's focus on critical matters and has summoned the development of a plan to address these areas.
These are issues in need of solutions. In my view, they plague our country and means must be determined that will produce effective universal participation. Where does Beta fit into the scheme? As I've said on numerous occasions: In order for
an organization to be healthy, the community in which it lives must be healthy. If true, it naturally follows. An organization must accept the onus of contributing to the health of the environment in which it lives.
'' ''
the general fraternity can help create the desired atmosphere, but the fraternity's local chapters will validate our beliefs and desires.
We are composed of 140, roughly, communities. We strive to develop leaders. Let's lead. We can produce dimensions every community needs: energy, empathy and earnestness. The Commission has given us these issues for exploration under the headings of Language, Voices and Education. We can seriously impact all of the places that we inhabit.
To me our greatest forces are our local Beta chapters. What our chapters do in their communities is critical to overall success. Their actions will determine and provide principled
leadership and will serve as our beacons. The General Fraternity can help create the desired atmosphere, but the Fraternity's local chapters will validate our beliefs and desires. This is occurring already. Many of our undergraduates have identified particular needs and are attacking the challenges within their chapters. I couldn't be more proud.
Many years ago I was told for something to be immortal, it doesn't have to be eternal. So with that, I'm on to ease your pain and conclude these comments by saying, tonight is one of the proudest moments of my life. I'm not sure I'm worthy of this distinctive award, but I promise to do everything in my power to live up to the reputation of everything the Shepardson Award represents. Sixty-eight years ago, I made the right choice. I sincerely hope you feel the same.
I can proudly say tonight, unequivocally, I am proud to be a Beta.
Above: The Kenyon chapter with Brother Bill Lowry (middle, far left), as it appeared in the 1956 issue of The Kenyon Reveille, the campus yearbook.
46 | THE BETA THETA PI | TOGETHER WE RISE
CONVENTION
THE
BETA.ORG/CONVENTION JOIN US AUGUST 3-6, 2023
BETA
184TH GENERAL CONVENTION HELD AT
RENAISSANCE DALLAS ADDISON HOTEL
chapter eternal
in loving memory
Forever Remembered
Notices of Beta brothers and Sweethearts who passed within the last two years and were reported to the Administrative Office between April 21 and October 26 are included in this listing.
Report a Beta's Death
Please contact the Beta receptionist at 800.800.BETA or officemanager@beta.org to report a death.
Donate to the Archives
Ask loved ones to donate your Beta badge and important Beta artifacts to the Fraternity's Archives and Museum in Oxford.
Memorial Gifts
The Fraternity is often asked how to memorialize a dearly departed Beta. Memorial gifts can be made at beta.org/gift or with Director of Development Laura Lednik at 800.800.BETA. In lieu of flowers, consider naming the Beta Leadership Fund in your own obituary.
Friends of Beta
Patricia A. Friedmann, March 16, 2020
Sharon Gernon, Sept. 29
Gertrud Martin, Oct. 5 John F. Robertson, May 8
Amherst
Arthur S. Crowe Jr. '51, March 23, 2021 C
Herbert P. Gray '43, Aug. 25, 2020 C
D. C. Young Jr. '57, May 22 C
Auburn
Gavin K. Gilliland '90, July 27
Ball State
Bruce F. Grimmer '76, Sept. 25, 2020
Dennis L. Hague '66, April 16
Baylor
Max N. Bodine '00, April 6 C
Beloit
Roger F. Brook '49, Dec. 27, 2020
John W. Rittenhouse Jr. '52, July 24, 2020 H. R. Wood '54, Dec. 24, 2021
Bethany
David R. McKay '54, April 4, 2021 C
Edward H. Oehmler Jr. '50, Oct. 3
Joseph J. Smith '55, Sept. 22 C
Mark A. Sniegocki '79, Nov. 20, 2021
British Columbia
Edward R. Legg '57, July 30
John G. Myers '54, Oct. 14
Brown
Charles W. Maslin '52, Aug. 8 C
Carnegie Mellon
Robert P. Shuty '67, Aug. 18
Case
John F. Finch '57, April 20, 2021
Frederic H. Megerth '51, Jan. 31
Central Michigan
Chad R. Saha '92, Aug. 7
Centre
Charles C. Thorne '52, Aug. 5, 2021 C
Chicago
Henry R. Searle II '53, Feb. 1, 2020
Robert A. Wilson '60, May 14 C
Cincinnati
Robert W. Carpenter '87, Nov. 23, 2021
Thomas W. Courtney '67, June 3
J. M. Hughes '81, May 8
Richard E. Koenig '56, March 1 Bruce E. Rotte '64, Sept. 21
Clemson
James C. Rootes '88, Aug. 22
Colgate
Gregory G. Connell '58, July 18 C
Jerry B. Gapp '59, Dec. 25, 2021
Colorado
Eugene S. Hancock Jr. '50, Feb. 12 C Laurence A. Heineman '58, June 9 John Murphy '22, Aug. 2 Robert W. Webb II '55, Aug. 6 C
Colorado College
Theodore A. Hyde '44, Jan. 10, 2021 Donald T. Wallace '68, July 22 C
Colorado Mines
Marshall C. Crouch III '67, April 16 C
James N. Fay '71, Sept. 20, 2021
Robert B. Owen '51, June 24
Columbia
Michael K. Moore '65, July 31
Davidson
Robert L. Alexander Jr. '56, Sept. 16, 2021 C James F. Pinkney Jr. '59, Oct. 20, 2020 C
Denison
Douglas L. Currie '68, July 23, 2021
Peter K. Gersky '83, April 21 D. M. Pattison '56, June 22 Dale E. Wolfe '54, Aug. 1
Denver
Robert D. Abney '49, Dec. 28, 2020 Arnold J. Grossman '60, Sept. 28 C
DePauw
William F. Lawrence '56, Aug. 12 C
Hugh T. Schulhof '58, April 14
Thomas J. Walker '60, April 9, 2021 Louis E. Zellers '56, June 7
Dickinson
Daniel R. McGarry '72, Sept. 26
Duke
William W. Boys '60, Dec. 27, 2020 C
Sherwood M. Furman '58, Oct. 23
Andrew T. Gregg '87, June 14, 2020
David D. Johnson '52, Aug. 13 C
Leroy H. King Jr. '59, Aug. 3 C Charles H. Kuebler '59, July 19
Eastern Kentucky
Rick C. Bibbins '79, May 20
Eastern Washington
Aj Baxter '15, July 1 C
Emory
R. R. Ruby '60, May 9, 2021
Florida
Leroy T. Baseman '53, April 3
James E. Borden Jr. '57, Feb. 3
Philip L. Markham '60, July 22 C
George A. Martin '60, June 14 C Stephen W. Tyler Jr. '59, June 27
George Mason
John P. Springer '88, June 6, 2021
Georgia Tech
John M. Douglas Jr. '50, March 13 Thomas E. Stonecypher '55, Jan. 31 Henry H. Wise '59, Sept. 1, 2020
GMI-EMI
Mike L. Helms '81, May 10
Hanover
Dale D. Adams '58, Oct. 1 C David R. Larson '64, April 25
Idaho
John F. Nelson '56, July 12 C
Richard A. Symms II '20, July 15
Sharon Gernon
Delta Gamma Sept. 29
Flags indicate Betas who served in the United States or Canadian armed forces.
Remembered for her grace and grit, Gernon served five years as house mother for the Alpha Nu Chapter at Kansas and received the Fraternity's House Director of the Year Award in 2005.
Gertrud Martin
Oct. 5
Originally from Hanau, Germany, Martin is remembered as a strong woman who raised five children on her own. Her passion for cooking led her to become the Kansas State chapter's chef for more than 20 years.
Jamey C. Rootes
Clemson '88 Aug. 22
The first team president of the Houston Texans franchise (NFL), former president and general manager of the Columbus Crew (MLS), and Houston community leader, Rootes died by suicide at age 56.
48 CHAPTER ETERNAL
THE BETA THETA PI
Illinois
James B. Lyon '63, Aug. 11 C
L. D. Nichol '53, Nov. 5, 2021 C
Shawn L. Royer '80, Aug. 12
John P. Westover '61, Aug. 28, 2021
Indiana
Kenneth E. Lauter '79, May 25
Todd L. May '87, April 11
Dennis P. Moran '74, July 27
Iowa
Donald J. Lory '61, Sept. 24
Wayne H. Thoms '56, May 26, 2021 C
Ralph E. Wimmer '58, June 15 C
Iowa State
James G. Freshwaters '58, Aug. 7 C
John A. Gillotti '73, Aug. 12
Donald K. Hopp II '69, July 6
James A. Humphrey Sr. '83, Sept. 7
John W. Humphrey '59, May 12 C
Earl E. Maxwell '49, Aug. 19 C
James M. Muller '77, Sept. 26, 2020
John Carroll
Nicholas A. Travis '18, Aug. 31
Kansas
Jerry L. Brownlee '53, July 28 C
Loren A. Crown, MD '67, May 29
Charles R. Dunne '52, July 6 C
Newton C. McCluggage '58, July 14 C
Kansas State
Brian L. Gaskill '90, March 27, 2021
David N. Gold '78, June 13
Lon V. Silver '60, June 25 C
Keith L. Wagner '83, July 20
Kenyon
Michael H. Berkey '58, March 25, 2020
Michael D. Hogan '60, Aug. 19
Knox
George W. Johnson '61, Oct. 16 C
John M. Roe '45, June 17 C
Lawrence
Steven E. Gage '64, Dec. 8, 2020
Lehigh
Frederick W. Hartmann '62, Aug. 20, 2021
Daniel F. Pratt '95, Oct. 5
Louisville
Jonathan P. Lord '73, May 19
Maine
Herbert P. Gray '54, June 8 C
Alan F. Merritt '58, April 28 C
Leroy E. Peasley '51, Jan. 28
Caleb E. Wallace '56, Jan. 28, 2020
Miami
Jack L. Fryman '51, Aug. 4 C
Ronald P. Helman '55, July 27 C
Robert D. Hutchison '76, Sept. 7
Robert H. Kurz '58, Nov. 11
William M. Perrin '89, Aug. 9
Scott Pierce '54, May 7
Edward L. Shank '50, Aug. 21 C
John C. Soller '57, Sept. 16 Robert A. Spafford '71, May 28
Michigan
William H. Capitan '54, Oct. 21
Robert L. Greene Jr. '60, April 1, 2021
Edward H. Kopf '49, Nov. 11, 2020
Ronald D. LaBeau '66, Sept. 16
Dennis P. Larkin '58, Sept. 9
Michigan State
Wayne T. Boucher '53, May 23 C
Geoffrey A. Mattens '98, April 23 C
Clifford G. McDermott '58, Sept. 19, 2020 Karl B. Schlabach '57, April 22
Middle Tennessee State
Cody A. Derrington '10, June 16
Minnesota
Dale S. Anderson '68, June 9, 2020
Robert M. Morse '91, April 16
Mississippi
Robert M. Beno '72, May 11
Alan L. Murphree, MD '67, March 9 C
Floyd E. Pruden Jr. '71, June 7
Missouri
William H. Bates '49, Oct. 20
Denslow E. Bolte '54, July 26 C
Harry M. Cornell Jr. '50, May 8
Paul S. Giordano '85, Oct. 1
Victor B. Kieffer III '75, July 8
Daniel K. Knight '89, June 8
Nebraska
Donald P. Anderson '55, March 24
Leroy A. Hefflinger '57, July 19 C
Joseph W. Johnson Jr. '65, Oct. 1 C
Richard G. Kizzier '52, Sept. 19, 2021 C
Robert E. Klas '59, Jan. 4
Larry L. Knebel '70, June 22
James H. Langford '70, July 4
Terry R. Vogt '65, May 11
North Carolina
N. B. Barkley Jr. '54, Sept. 18 C
Julian A. Crowder '72, June 2
H. Y. Dunaway III '73, Aug. 4 C
Howard Y. Dunaway Jr. '44, Aug. 4 C
Oscar H. Yokley Jr. '51, Oct. 17, 2021
North Dakota
William T. Powers '52, May 27 C
Ward A. Swenson '56, July 7
Northwestern
Kirk S. Bennett '60, Nov. 25, 2021
Ohio
Richard E. Cone '67, July 25
George L. Dunlap '48, Nov. 1, 2021
Dow H. Finsterwald '52, Nov. 5
Frederick J. Hummel '97, July 25
John D. Moores '50, May 29
Charles A. Rice '54, April 25 C
Bert Severance Jr. '47, March 18 James L. Stadtmiller '68, June 13 John M. Stewart '47, Jan. 30, 2020 Jack R. Sturtz '47, April 1, 2021
Ohio State
Theodore A. Binder '49, April 28 C
Robert R. Clark '54, Sept. 4 C
Thomas J. Turner '59, June 9
Ohio Wesleyan
G. A. Feld '63, Aug. 20 C
C. E. Geiger '58, April 21
Daniel S. Guy '49, June 10 C
Sterrett T. Talbot '49, June 24 C
Gary E. Voss '71, Aug. 18
Oklahoma
Matthew D. Allen '03, June 17
William G. Blanchard Jr '52, May 8, 2020 C
Gerald W. Fronterhouse '58, Sept. 17 C
Harold L. Mathias Jr. '51, Oct. 10 C
Alvan M. Muldrow Jr. '62, April 6 C
William S. Reeburgh '61, Sept. 9, 2021
Bruce W. Schuerman '67, Aug. 29
Stratford B. Tolson '44, May 18 C
Oklahoma State
Fred T. Moomau Jr. '56, Sept. 25, 2021 C
Michael J. Sullivan '69, May 28
Ronald K. Tiernan '55, June 13C Lawrence E. Wilsey Jr. '67, Jan. 25
Oregon
W. E. Balsiger '57, Jan. 9 C
Walter E. Meihoff '56, July 5 C
Clarke L. Todd '59, Sept. 17 Harold R. Webb '51, Oct. 23, 2021
Oregon State
Roger D. Shioshi '71, March 17
Penn State
Kyle Dietz '17, July 23, 2020
Edward R. Miller '56, Aug. 21 C
Paul A. Seltzer Jr. '64, May 6
Pennsylvania
Joseph F. Gibison Jr. '60, Aug. 4
Edgar S. Miller II '49, March 28
Purdue
John P. Brebner '45, May 25 C
Eugene C. Enlow '63, Sept. 11, 2021
George B. Farnsworth '44, Dec. 17, 2021 C
Jack Murphy Colorado '22
Aug. 2
Murphy was a proud refounding father and executive officer of the Beta Tau Chapter. He suffered cardiac arrest as a result of a lightning strike while participating in the National Outdoor Leadership School.
H. Tuck Schulhof DePauw '58 April 14
Schulhof's General Fraternity volunteerism spanned nearly two decades, including stints as a district chief, member of both the Fraternity and Foundation Boards, and General Treasurer.
Mike L. Helms GMI-EMI '81 May 10
Helms enjoyed volunteering with many organizations and fundraising events, including as a Delta Eta Chapter advisor and house corporation board member for nearly 13 years.
Richard A. Symms
Idaho '20 July 15
Symms served as vice president of the Gamma Gamma Chapter and was gifted academically, athletically, musically and socially. His death by suicide is a reminder of the mental health struggles so many Betas continue to endure.
Ronald P. Helman
Miami '55
July 27
Beta's third Administrative Secretary (1965-72), Helman was also a member of the Fraternity and Foundation Boards, Foundation donor for 42 consecutive years, and recipient of the prestigious Francis W. Shepardson Award in 2014.
CHAPTER ETERNAL ANNIVERSARY ISSUE 2022 49
THE BETA THETA PI
Robert H. Kurz Miami '58
November 11
A lifelong sports fan, avid golfer, author and community leader, Kurz served as editor of The Beta Theta Pi magazine from 1964-68.
William H. "Bert" Bates Missouri '49
October 20
Bates was a World War II Army veteran, Zeta Phi Chapter Wall of Fame inductee, member of the Foundation Board of Directors and chairman of Beta's $20.1 million Upon These Principles Campaign. He was awarded the Oxford Cup in 1996 and Francis W. Shepardson Award in 2021.
Dow H. Finsterwald Ohio '52
November 5
Awarded the esteemed Oxford Cup in 2019, Finsterwald was widely considered one of the most consistent players on the PGA Tour in the late 1950s and early 1960s. All told, Finsterwald won 11 Tour titles and was inducted into the PGA of America Hall of Fame in 2006.
David B. Bowes Virginia '56 May 13
Bowes was an award-winning journalist. In a 2020 article in The Beta Theta Pi, "I Am Ashamed," he reflected on his experience as chapter delegate to the 115th General Convention in 1954 and the fateful decision he made – and later regretted – voting to censure the Beta Alpha Chapter for the initiation of the Fraternity's first Black member, Bill Lowry, Kenyon '56.
Charles R. Hayman '63, Dec. 16, 2021
Frank Hemler '44, Jan. 15, 2021 C
Leigh H. Norgren '50, Nov. 25, 2021 C
Richard H. Petersen '56, June 18 C
Robert L. Poor '61, July 25 C
Rutgers
Leo E. Garvey '64, Aug. 8 C
San Jose State
Daniel J. Clay '00, June 13
SMU
Thomas E. Cook III '63, May 6
South Dakota
Edwin H. Luikart '54, June 12 C
Frank D. Reynolds '57, Oct. 16, 2020
Robert L. Uecker '56, Oct. 3, 2021
Michael L. Vickers '54, March 20, 2021
Southern California
Ralph C. Allen '61, May 12
Dan M. Chandler III '89, Sept. 30
Tracy K. Sheffield '65, Aug. 20
St. Lawrence
Wayne D. Bleau '72, Oct. 18, 2021
Chapin O. Darling '54, July 6
Laurence D. Hunt '60, Dec. 25, 2020
C. A. Pearson '53, May 13 C
Clarence R. Pearson ', May 13 C
Stanford
Ronald E. Eadie '53, April 24 C
Robert M. Smelick '64, July 12
Stevens
Roger T. Ellis '50, Feb. 11, 2021 James F. Maddox '64, July 14
Syracuse
Frank J. Shaughnessy '57, Aug. 20, 2021
Tennessee
James E. Odom '76, May 23
Texas
John H. Burke '74, Oct. 17
Tomlinson J. Dagel '78, July 28 Sheridan T. Gibler '63, May 24 James L. Hull Jr. '67, May 2 C
C. Ron Livingston UCLA '54
July 20
Remembered as a fierce competitor with an infectious smile, generous spirit and positive attitude, Livingston was a star tennis player and starting guard under Coach John Wooden, Purdue '32. He gave nearly $12,000 to the Beta Foundation during his lifetime.
Robert H. Tetley '47, May 5 C Ross W. Vick Jr. '57, June 1
Toronto
Shawn Peloquin '95, July 22
Tulane
Lawrence S. McGee Jr. '49, Aug. 18, 2020 Edward J. Seymour Jr. '54, May 31 C
UC Berkeley
John P. Boyl '62, Aug. 7 C Ronn J. Leffler '92, April 7 Ralph W. Recknor '61, June 25
UC Riverside
John T. Marman '95, Aug. 20
UCLA
Dan M. Chandler Jr. '59, Sept. 30 C. R. Livingston '54, July 20 C Richard A. Wallen '59, July 3
Utah
John R. Gaskill '61, July 17 David L. Gillette '59, Aug. 15 C Paul F. Goddard '64, June 20 Blake E. Strong '83, Aug. 1
Vanderbilt
John P. Miron '55, July 3 C Charles D. Nord '60, Sept. 27
Virginia
David B. Bowes '56, May 13 C
Virginia Tech
Scott E. Signori '90, Dec. 26, 2021
Wabash
Arthur R. Baxter '54, July 6 C James L. Engledow '78, Aug. 2 John B. Goodrich '67, July 12 James T. Kuhn '56, Jan. 29 Frank M. Rasmussen '56, March 23
Washington
Roger A. Bird '94, April 17
Peter J. Brix '58, Sept. 3 C Walter E. Hossfeld Jr. '54, Oct. 7 Michael D. Reid '88, July 30 John D. Rogers Jr. '66, Aug. 25
Harold C. Buckingham Wesleyan '52
June 5
Buckingham was a Korean War veteran present for the truce on July 27, 1953, and participated in the subsequent exchange of prisoners of war at Panmunjom. He was later a Trustee for his alma mater and served Beta Theta Pi as district chief.
Washington & Jefferson
John E. Gysegem '57, Sept. 15 C
John H. King '59, Sept. 3 C
Harold E. Ream '55, July 25, 2021
Washington in St. Louis
John L. Brown '48, Jan. 13
Lawrence F. Stein '70, April 11
James R. Utz '54, March 20, 2020
Wesleyan
Harold C. Buckingham Jr. '52, June 5 C
Daniel W. Moger III '03, March 13 James F. Sherburne ''50, Oct. 22, 2020
Western Ontario
Mark S. Burt '83, March 16
Shane D. McCarthy '02, Sept. 16
Western Reserve
Leonard W. Brockman '64, Feb. 21
Lee Steinfurth, MD '64, June 7 C
William C. Steinmetz '71, Aug. 26
Tim Tartara '62, Oct. 17 C
Westminster
David C. Eberhardt '51, July 23 C
James R. Fredrick '47, Aug. 25, 2021
Louis S. Goltermann Jr. '62, July 23 Robert H. Houske '86, June 22 G. R. Sido '42, July 26
Derrick Starks '16, April 12
William H. Trenchard '75, June 11
Whitman
Jerry L. Cundiff Jr. '51, Sept. 6 C
Nicholas Jaureguy Jr. '59, May 21, 2021
Robert O. Kenyon '40, Jan. 1 George E. Seebart '52, June 20, 2021
Wichita State
Terry N. Cummins '65, May 8 Sidney L. Stark '64, July 13
Willamette
Frank H. Newell '49, March 21 C Robert C. Seeger '62, June 4
Williams
Henry P. Cole Jr. '59, Oct. 14, 2020 Robert B. Salisbury '58, Sept. 10, 2021
Wisconsin
Carlyle W. Fay '48, Aug. 1, 2021
Howard C. Hutchens '63, Sept. 27, 2021 C
Thomas E. Means '56, Oct. 19
Wittenberg
John L. Miller '60, Oct. 1
Wright State
Christopher C. Brewster '93, April 29
Yale
Robert B. Bottomley '49, June 7
Hector Crawford '91, Jan. 4, 2021
Allan T. Pond '60, May 1
50 CHAPTER ETERNAL
BETA THETA PI FOUNDATION
WE RISE
2022
TOGETHER Report
WELCOME
Feinstein, MIT '82 Former Foundation Chairman
$1,602,081 celebrating raised forthe BetaLeadership Fund
Beta Brothers and Friends,
This past year, the Beta Foundation set out to secure $1.2 million for the Beta Leadership Fund (BLF) – the highest goal ever set by nearly 20%. I'm pleased to report more than 4,000 loyal Betas and Friends of Beta came together to answer the call during fiscal year 2022, blowing past our goal in seismic proportion with gifts totaling $1,602,081 – all to benefit our young men.
Yes, these results are worth celebrating, my friends. Because of your generosity, the Beta Foundation was able to double its Men of Principle Scholarship Grant for each and every Beta chapter, as well as provide direct, need-based scholarship support to 150 deserving Betas. All that while STILL continuing to fund the leadership programs and resources critical to the Men of Principle Initiative.
As I conclude my term as Foundation chairman, I reflect on this year's annual report theme, "Together We Rise." It is fitting, as I truly believe our connections with one another and our communities are elevated in moments of unity created through the Fraternity, which goes a long way in propelling Beta Theta Pi forward as we chart a course for the future. Beta's 18-person Foundation Board will continue to rise together to advance Beta's mission under the leadership of newly-elected Foundation Chairman Rick Banks, Cornell '72, who has been a treasured Beta volunteer for 36 years, five of which have been as a member of the Foundation Board.
On behalf of the General Fraternity, I thank you for your continued support of Beta Theta Pi and for your commitment to developing men of principle for a principled life. Your ongoing generosity strengthens us all.
Sincerely and yours in kai ,
By the Numbers ....................pg. 4
Auto-Kai Club ........................pg. 6
Our Supporters .....................pg. 8
Beta Walkway ......................pg. 11
Sons of the Dragon .............pg. 13
DEA Grant Program .............pg. 15
Named Endowments ..........pg. 17
Merit Scholarships ..............pg. 19
Giving Day Challenge .........pg. 23
John Reily Knox Club ..........pg. 27
Friends of Beta ....................pg. 28
Bridge Builder Society ........pg. 30
BETA THETA PI FOUNDATION | PG. 2 | 2022 ANNUAL REPORT
REPORT
Mike
ANNUAL
highlights
ANNUAL REPORT | JUNE 1, 2021 – MAY 31, 2022
Above: Beta brothers from the University of South Dakota. Front Cover: In their finest graduation regalia, Iowa State seniors gather to showcase their Beta Spirit. Photo taken by Beta Sweetheart Bret Clark.
foundation
PURPOSE
To advance the educational mission and goals of Beta Theta Pi toward the vision of the Fraternity.
RESPONSIBILITIES
Cultivate lifelong friendships; solicit Betas and friends; provide gift stewardship; fund leadership and educational grants; empower Foundation volunteers; oversee investment strategies; recognize Betas, parents and Friends of Beta.
foundation board
Richard W. Banks, Cornell '72, Chairman
Frederick W. Pierce IV, San Diego State '84, Vice Chairman
Randall D. Groves, Kansas State '78, Treasurer
R. Thomas Reeves, Eastern Kentucky '99, Secretary Stavan R. Bhatt, Louisville '98
Michael A. Bickford, Oklahoma '80
Arthur C. Carmichael Jr., Oregon '62
Karl Chiao, Texas A&M '90
Peter N. Darrow, Miami (Fla.) '09
Jeffrey M. Flanagan, Rhode Island '93
Scott E. Grotjan, South Dakota '92
Zachary T. Haines, Miami '05
Kent R. Mire, TCU '07
Thomas C. Olver, Central Michigan '98
Richard A. Sabol, Ohio '77
John W. Torget, Cornell '93
Bruce J. Wenger, Lawrence '89
UNDERGRADUATE COMMISSIONERS
Jack A. Corby, Elon '22
Tyler J. Naughtrip, Iowa State '22
Alexander M. Siegenthaler, Cornell '22
foundation sta ff
Philip S. Fernandez, Miami '06, Chief Foundation Officer
Laura Lednik, Director of Development
Aaron K. Selby, Wabash '06, Director of Advancement
Jeffrey N. Newton, Miami '77, Director of Advancement
Zane David Brown-Carlson, Knox '16, Associate Director of Advancement
Jackson R. Chambers, Utah '12, Associate Director of Advancement
TOGETHER WE RISE | PG. 3 | BETA.ORG
"Indeed, let us take hope from the fact that friendship and brotherhood flourish fully only where men in common union work together toward the accomplishment of aims and goals of high purpose."
Van Riper,
'37 $3,245,346 TOTAL EDUCATIONAL DOLLARS GRANTED IN 2021-22 Supporting Fraternity Initiatives including . . . $630,000 for leadership programs $315,000 in student scholarships $78,000 to support chapter recruitment/growth efforts $1,882,284 for Designated Educational Area Grants (Housing) Above: William
Nebraska '24, displays a Beta flag while at Oxford University in England.
— General Secretary Dr. Paul P.
DePauw
Manhart,
Brothers at the College Football Hall of Fame during Beta's 183rd General Convention in Atlanta, Georgia.
BETA THETA PI FOUNDATION | PG. 4 | 2022 ANNUAL REPORT TOTAL CONTRIBUTIONS TO THE BETA FOUNDATION $4,057,222 donor participation 3000 2500 2000 1500 500 0 FY18 FY19 FY20 FY21 FY22 FY17 2,637 842 515 48
TIME
TO BLF
BY THE NUMBERS 2022
EVERY
BETA PROGRAMS
SERVICES
BETA LEADERSHIP FUND
$2.0M $1.5M $1.0M $500k $0
Alumni: 2,637 Collegians: 842 Friends of Beta and Parents: 515 Corporations/Foundations: 48 FIRST
DONORS
341 PARENTS AND FRIENDS OF BETA 211 ALUMNI
impact OF
DOLLAR RAISED GOES TO
AND
BETA LEADERSHIP FUND (BLF) DOLLARS RAISED IN 2017-2022
$875,729 3,963 donors $874,126 3,619 donors $1,012,152 3,725 donors $1,082,372 3,517 donors $1,409,495 5,530 donors $1,602,081 4,052 donors
LEADERSHIP PROGRAM PARTICIPATION
714 students graduated from an award-winning Beta leadership program.
• 430 Keystone Regional Leadership Conference (60%)
• 130 Miller Nichols Chapter Presidents Leadership Academy (18%)
• 100 John and Nellie Wooden Institute for Men of Principle (14%)
• 54 Peter F. Greiner Leadership College (8%)
AFFORDABILITY
64% of collegiate Betas report that they pay for their Beta experience out of pocket.
In 2021-22, 490 young Betas received tuition scholarships from the Beta Foundation:
• $203,787 in Merit Scholarships
• $67,400 in Men of Principle Scholarships (MPS Grants)
• $44,411 in needs-based relief scholarships
Jacob Jones
Arkansas '24
"The need-based relief scholarship helped provide funding so I could get a tutor for the semester. As an engineering student, I need all the help I can get. This scholarship has been very rewarding in my academic career, and I hope it may help others, like it did me."
TOGETHER WE RISE | PG. 5 | BETA.ORG
TOP RANKING INTERFRATERNAL FOUNDATIONS BY TOTAL NET ASSETS* FRATERNITY NET ASSETS SORORITY NET ASSETS NPHC** NET ASSETS SIGMA CHI $38,674,459 KAPPA KAPPA GAMMA $60,827,191 ALPHA KAPPA ALPHA $21,893,007 PHI DELTA THETA $33,654,532 CHI OMEGA $46,686,890 DELTA SIGMA THETA $8,738,813 BETA THETA PI $33,409,615 KAPPA DELTA $45,295,130 OMEGA PSI PHI $7,340,181 *Based on data collected from 2020-2021 IRS 990 filings. ** The National Pan-Hellenic Council (NPHC) is a collaborative umbrella council composed of historically African American fraternities and sororities. BETA LEADERSHIP FUND: $1,602,081 40% 48% 7% LEADERSHIP, SCHOLARSHIP AND PROGRAMMATIC FUNDS: $284,831 5% FOUNDERS FUND ENDOWMENT: $202,196 DESIGNATED EDUCATIONAL AREA FUNDS: $1,959,548 PERCENTAGE OF GIFTS RECEIVED IN 2021-2022 TOTALING $4,057,222
AUTO-KAI Making It utomatic
join the auto-kai club now! beta.org/autokai auto-kai club growth dollars per month $8 $25 $50 $100 $160
OUR SUPPORTERS
ANNUAL, LIFETIME AND TOTAL YEARS GIVING
The following list contains all donors (grouped alphabetically by school) who made gifts to the Beta Foundation between June 1, 2021 and May 31, 2022. Lifetime giving societies, total years giving and Auto-Kai Club members are highlighted using various symbols and colors defined in the legend.
Friends of Beta (including parents) can be found on pages 28-29.
BETA THETA PI FOUNDATION | PG. 8 | 2022 ANNUAL REPORT
Thank you! #
San Diego Betas from the Zeta Omega Chapter
BETA SUPPORTERS WHO HAVE MADE GIFTS FROM JUNE 1, 2021 TO MAY 31, 2022
Parents, Friends of Beta and Bridge Builder Society donors are listed on pages 28-31
DONOR LEGEND
JUNE 1, 2021 – MAY 31, 2022
Sons of the Dragon Club Auto-Kai donors shown in BLUE
LIFETIME GIVING SOCIETIES
G Old Main Society .......$1 Million+
% Campanile Society ......$500,000
O Chautauqua Society ...$250,000
t Diamond Society ...........$100,000
Z Rose Society.......................$50,000
& Founders' Society ...........$25,000
& President's Society..........$10,000
Y Loving Cup Society ...........$5,000
% Beta Society ...........................$1,000
TOTAL YEARS GIVING  5+  10+  15+  20+  30+  40+  50+
TOGETHER WE RISE | PG. 9 | BETA.ORG
DONOR LEGEND
JUNE 1, 2021 – MAY 31, 2022
Sons of the Dragon Club Auto-Kai donors shown in BLUE
LIFETIME GIVING SOCIETIES
G Old Main Society .......$1 Million+
% Campanile Society ......$500,000
O Chautauqua Society ...$250,000
t Diamond Society ...........$100,000
Z Rose Society.......................$50,000
& Founders' Society ...........$25,000
& President's Society..........$10,000
Y Loving Cup Society ...........$5,000
% Beta Society ...........................$1,000
BETA SUPPORTERS WHO HAVE MADE GIFTS FROM JUNE 1, 2021 TO MAY 31, 2022
Parents, Friends of Beta and Bridge Builder Society donors are listed on pages 28-31
BETA THETA PI FOUNDATION | PG. 10 | 2022 ANNUAL REPORT
TOTAL YEARS GIVING  5+  10+  15+  20+  30+  40+  50+
SECURE YOUR PLACE IN HISTORY
Ensure your name and roll number (or one in honor of a friend or family member) will forever grace the birthplace of Beta Theta Pi. A gift of $500 or more to the Beta Leadership Fund will secure one of the remaining bricks in your chapter's section at the Administrative Office in Oxford, Ohio. beta.org/brick
TOGETHER WE RISE | PG. 11 | BETA.ORG
personalized bricks. 8,771 ≥ order your brick today!
BETA WALKWAY
DONOR LEGEND
JUNE 1, 2021 – MAY 31, 2022
Sons of the Dragon Club Auto-Kai donors shown in BLUE
LIFETIME GIVING SOCIETIES
G Old Main Society .......$1 Million+
% Campanile Society ......$500,000
O Chautauqua Society ...$250,000
t Diamond Society ...........$100,000
Z Rose Society.......................$50,000
& Founders' Society ...........$25,000
& President's Society..........$10,000
Y Loving Cup Society ...........$5,000
% Beta Society ...........................$1,000
BETA SUPPORTERS WHO HAVE MADE GIFTS FROM JUNE 1, 2021 TO MAY 31, 2022
Parents, Friends of Beta and Bridge Builder Society donors are listed on pages 28-31
BETA THETA PI FOUNDATION | PG. 12 | 2022 ANNUAL REPORT
TOTAL YEARS GIVING  5+  10+  15+  20+  30+  40+  50+
SONS OF THE DRAGON CLUB gifts of $18.39 or more
The Sons of the Dragon Club is the annual giving club for collegians designed to highlight the purpose of the Beta Foundation and begin young Betas on their path of annual giving. This year, students joined with a gift of $18.39 and received one of two hats. Students who doubled their gift to $36.78 (or more) received both hats.
Top Chapters
The following chapters reached 100% participation or 63+ Club members
EMBRY-RIDDLE
in your Beta brothers by giving $18.39 or more today.
View the full list of Betas who joined this year at
TOGETHER WE RISE | PG. 13 | BETA.ORG
BAYLOR ARKANSAS OREGON NORTH DAKOTA KETTERING B TEXAS AT ARLINGTON PACIFIC
Invest
2022
beta.org/dragons
incentive
DONOR LEGEND
JUNE 1, 2021 – MAY 31, 2022
Sons of the Dragon Club Auto-Kai donors shown in BLUE
LIFETIME GIVING SOCIETIES
G Old Main Society .......$1 Million+
% Campanile Society ......$500,000
O Chautauqua Society ...$250,000
t Diamond Society ...........$100,000
Z Rose Society.......................$50,000
& Founders' Society ...........$25,000
& President's Society..........$10,000
Y Loving Cup Society ...........$5,000
% Beta Society ...........................$1,000
BETA SUPPORTERS WHO HAVE MADE GIFTS FROM JUNE 1, 2021 TO MAY 31, 2022
Parents, Friends of Beta and Bridge Builder Society donors are listed on pages 28-31
BETA THETA PI FOUNDATION | PG. 14 | 2022 ANNUAL REPORT
TOTAL YEARS GIVING  5+  10+  15+  20+  30+  40+  50+
WSU
DEA GRANT PROGRAM
ENHANCING THE ACADEMIC CULTURE OF BETA'S LIVING ENVIRONMENTS
The Designated Educational Area Grant Program allows alumni to make charitable gifts earmarked for educational projects for chapter houses, such as libraries, study rooms, internet access and space. Contact John Reineke for more information about the DEA program at 800.800.BETA (2382).
Washington State
"The Gamma Theta Chapter celebrates the benefits of Beta's DEA Grant Program allowing for expanded study areas and furnishings, replacing a 'sleeping dorm' with study rooms that include beds, all-new stairways for added safety and access, and now offers the fastest internet connection of any fraternity on campus."
— Bob Hall, Washington State '67
TOGETHER WE RISE | PG. 15 | BETA.ORG
thank you1
DONOR LEGEND
JUNE 1, 2021 – MAY 31, 2022
Sons of the Dragon Club Auto-Kai donors shown in BLUE
LIFETIME GIVING SOCIETIES
G Old Main Society .......$1 Million+
% Campanile Society ......$500,000
O Chautauqua Society ...$250,000
t Diamond Society ...........$100,000
Z Rose Society.......................$50,000
& Founders' Society ...........$25,000
& President's Society..........$10,000
Y Loving Cup Society ...........$5,000
% Beta Society ...........................$1,000
BETA SUPPORTERS WHO HAVE MADE GIFTS FROM JUNE 1, 2021 TO MAY 31, 2022
Parents, Friends of Beta and Bridge Builder Society donors are listed on pages 28-31
BETA THETA PI FOUNDATION | PG. 16 | 2022 ANNUAL REPORT
TOTAL YEARS GIVING  5+  10+  15+  20+  30+  40+  50+
NAMED ENDOWMENT FUNDS
foundation endowment
DONOR LEGEND
JUNE 1, 2021 – MAY 31, 2022
Sons of the Dragon Club Auto-Kai donors shown in BLUE
LIFETIME GIVING SOCIETIES
G Old Main Society .......$1 Million+
% Campanile Society ......$500,000
O Chautauqua Society ...$250,000
t Diamond Society ...........$100,000
Z Rose Society.......................$50,000
& Founders' Society ...........$25,000
& President's Society..........$10,000
Y Loving Cup Society ...........$5,000
% Beta Society ...........................$1,000
BETA SUPPORTERS WHO HAVE MADE GIFTS FROM JUNE 1, 2021 TO MAY 31, 2022
Parents, Friends of Beta and Bridge Builder Society donors are listed on pages 28-31
BETA THETA PI FOUNDATION | PG. 18 | 2022 ANNUAL REPORT
TOTAL YEARS GIVING  5+  10+  15+  20+  30+  40+  50+
MERIT SCHOLARSHIP PROGRAM top eight
DONOR LEGEND
JUNE 1, 2021 – MAY 31, 2022
Sons of the Dragon Club Auto-Kai donors shown in BLUE
LIFETIME GIVING SOCIETIES
G Old Main Society .......$1 Million+
% Campanile Society ......$500,000
O Chautauqua Society ...$250,000
t Diamond Society ...........$100,000
Z Rose Society.......................$50,000
& Founders' Society ...........$25,000
& President's Society..........$10,000
Y Loving Cup Society ...........$5,000
% Beta Society ...........................$1,000
BETA SUPPORTERS WHO HAVE MADE GIFTS FROM JUNE 1, 2021 TO MAY 31, 2022
Parents, Friends of Beta and Bridge Builder Society donors are listed on pages 28-31
BETA THETA PI FOUNDATION | PG. 20 | 2022 ANNUAL REPORT
TOTAL YEARS GIVING  5+  10+  15+  20+  30+  40+  50+
BETA SUPPORTERS WHO HAVE MADE GIFTS FROM JUNE 1, 2021 TO MAY 31, 2022 Parents, Friends of Beta and Bridge Builder Society donors are listed on pages 28-31
TOGETHER WE RISE | PG. 21 | BETA.ORG
DONOR LEGEND
JUNE 1, 2021 – MAY 31, 2022
Sons of the Dragon Club Auto-Kai donors shown in BLUE
LIFETIME GIVING SOCIETIES
G Old Main Society .......$1 Million+
% Campanile Society ......$500,000
O Chautauqua Society ...$250,000
t Diamond Society ...........$100,000
Z Rose Society.......................$50,000
& Founders' Society ...........$25,000
& President's Society..........$10,000
Y Loving Cup Society ...........$5,000
% Beta Society ...........................$1,000
BETA SUPPORTERS WHO HAVE MADE GIFTS FROM JUNE 1, 2021 TO MAY 31, 2022
Parents, Friends of Beta and Bridge Builder Society donors are listed on pages 28-31
BETA THETA PI FOUNDATION | PG. 22 | 2022 ANNUAL REPORT
TOTAL YEARS GIVING  5+  10+  15+  20+  30+  40+  50+
GIVING DAY CHALLENGE
$413,432 raised
BY 2,226 DONORS
ONE DAY.
ONE BROTHERHOOD.
DAY CHALLENGE
Beta Theta Pi's third annual Giving Day Challenge raised a record-breaking $413,432 from 2,226 individual donors – the largest single fundraising day in the history of the Beta Leadership Fund!
ONEDAY
In the spirit of friendly competition, chapters not only competed for bragging rights, but for recognition with their names engraved on a plaque at Beta's Administrative Office. Each winning chapter also received a complimentary catered event of their choosing this year, thanks to the wonderful Giving Day sponsors Greek House Chefs and College Fresh!
topfive
arkansas
winning chapters
192 DONORS miami $31,874
TOTAL DONORS
DOLLARS RAISED
Miami $31,874 Bethany $16,189 Kansas State $12,533 MIT $11,219 Iowa State $10,800
thanks
TO ALL WHO PARTICIPATED!
For more information and a complete list of donors visit beta.org/givingdaychallenge.
TOGETHER WE RISE | PG. 23 | BETA.ORG
#givingdaychallenge
. ONE BROTHERHOOD.|A BETA THETA PI GIVING
Arkansas 192 Miami 147 MIT 107 Bethany 67 Wabash 66
DONOR LEGEND
JUNE 1, 2021 – MAY 31, 2022
Sons of the Dragon Club Auto-Kai donors shown in BLUE
LIFETIME GIVING SOCIETIES
G Old Main Society .......$1 Million+
% Campanile Society ......$500,000
O Chautauqua Society ...$250,000
t Diamond Society ...........$100,000
Z Rose Society.......................$50,000
& Founders' Society ...........$25,000
& President's Society..........$10,000
Y Loving Cup Society ...........$5,000
% Beta Society ...........................$1,000
BETA SUPPORTERS WHO HAVE MADE GIFTS FROM JUNE 1, 2021 TO MAY 31, 2022
Parents, Friends of Beta and Bridge Builder Society donors are listed on pages 28-31
BETA THETA PI FOUNDATION | PG. 24 | 2022 ANNUAL REPORT
TOTAL YEARS GIVING  5+  10+  15+  20+  30+  40+  50+
BETA SUPPORTERS WHO HAVE MADE GIFTS FROM JUNE 1, 2021 TO MAY 31, 2022
Parents, Friends of Beta and Bridge Builder Society donors are listed on pages 28-31
TOGETHER WE RISE | PG. 25 | BETA.ORG
DONOR LEGEND
JUNE 1, 2021 – MAY 31, 2022
Sons of the Dragon Club Auto-Kai donors shown in BLUE
LIFETIME GIVING SOCIETIES
G Old Main Society .......$1 Million+
% Campanile Society ......$500,000
O Chautauqua Society ...$250,000
t Diamond Society ...........$100,000
Z Rose Society.......................$50,000
& Founders' Society ...........$25,000
& President's Society..........$10,000
Y Loving Cup Society ...........$5,000
% Beta Society ...........................$1,000
BETA SUPPORTERS WHO HAVE MADE GIFTS FROM JUNE 1, 2021 TO MAY 31, 2022
Parents, Friends of Beta and Bridge Builder Society donors are listed on pages 28-31
BETA THETA PI FOUNDATION | PG. 26 | 2022 ANNUAL REPORT
TOTAL YEARS GIVING  5+  10+  15+  20+  30+  40+  50+
REILY KNOX CLUB
a great deal of change is
us, Men of Principle." $722,650
JOHN
" lthough
before
                                              FRIENDS OF BETA honorary
$100-$249
Amira Abazovic
Kayelynn Abramski
Karen Aldana
Keri Allen
Lynn Anderson
Arica Anderson
Mandy Anderson
Janet Arcovitch
Jessica Ashton
Lesley Baird
Gary Ballinger
Joanna Balsiger
Kate Barber
Midge Bateman
Shelley Beall
Molly Beck
Eric Benda Herbert Berman
Laura Bhatt
Ashlyn Blare
Renia Boudaghian
Gina Bozza
Cody Brock
Katie Broniarczyk
Ashleigh Brown-Carlson
Blaine Burgess
Tori Burkhart
Larry Burnett
Jeanie Campbell
Christine Carlson
Jeffrey Carlson
Jeffrey Carlson
Natasha Caudill
Kristie Chambers
Robert and Kathy Chambers
Charlee Chambers
Mike Chambers
Sherry DeVilbiss
Mark Dimitri
Cody L. Dingus
Jordan Ditty-Suggs
Anthony Dominguez
Susan Drew
Alexandra Dritsas
Diana Dunlop Bill and Diana Dunlop
Lauren Dunlop
Ashley Dye%
Charles Edmiston Colton Edwards Janet Eilts
Hind Elgin
Kylie Eller
Kimberly Ellis
Abby Elrod
Kristen Ely
Jane Emmerth
Bob Endre
Julie Erbaugh Davis Eskam Emily Eskuri Jorge Esmieu Cayla Etter
Sally Feagans
Abigail Fenzel Nicolette Fernandez Grayson Fernandez Madeline Field
John Finkes
Todd Finlayson James Fischer Elizabeth Floersch
Shelby Flores Jen and Kate Flud Cody Flynn
Chris Graham
Emily Gray Debbie Gray Patton
Kristy Guise Craig and Laura Gumpel Ann Haas
Geoffrey Hahn David Haney
Sarah Harrington
Shane Hatfield
Patricia Hatfield Melissa Henry Cheyenne Henson Melissa Herman Mariana Herrera
Mary Elizabeth Herring Logan Hickerson Danielle Higginbotham Gregory Hollen Matthew Hornyak Jeanne-Marie Hudson
Emily Hughes
Kathryn Humphreys Elizabeth Hunt Lynn Huynh% Linda Jacobs Wendy Johnson Bradley Johnson Alexandra Johnston Seth Jones Cindy Kane William Kane Daniel Kane Lauren L. Kane Jacob Kane Kristen Kardas Alexis Karwoski Tricia Kidd
"Since becoming a Beta, our son has made so many friends and alumni connections across the country. There are endless opportunities for service, leadership, social outings, travel and campus engagement. We are so thrilled that he chose this path toward fulfillment and success." — Jamie and Dave Rogers
Chanele Chang
Amy Chapman
Andrea Chen
Tony Chimera
Alexa Chmura
Jessica Chung
Karen Clegg
Annemarie Colosimo
Elizabeth Cooper
Larry Crawford
Rocky Crouch
Emily Cunningham
Benjamin Davis
Nina Davis
Jayson Davis
Chris Dawson
Sean Foley
Clint Franklin
Jon Gallas
Juan Carlos Gamboa
Terri Ganem-Budiselich
Alicia Gates
Alicia Gates
Leslie Geannacopulos
Leigh Anne Gibbs
Charles Gibson
Alyson Gilson
Judd Gilson
Isla Gilson
Marc Gmuca
Bryan Golden Reed Grabow
Colleen Kiehn
Andrew Kieschnick
Allison M. Kilfoy
Daniel King
Caroline Kinnett
John Knisely
Jenny Knutson
Christine Koch Rich Kreuz
Amy Krouse
Alex Krouse
Keaton Krznarich
Shelby Kuepker
Marisa Kushner
Madison Kwasniewski
Kathleen Kyprianos
Daniel La Riva
Lillian Lancaster Barrett Lane Nathan Laudan
Kelly Leanza Kara Ledesma
Thomas E. Lepperd  Nicole Lepperd Shari and John Lindgren Elizabeth Longmire Brenda Maier Tyler Manning Michelle Marchand Samantha Markle
Clay Martin Heather Matthews Taelor K. McCarthy Kelly McCarthy Kevin McCarthy Kyle McCarthy Mallory McCarthy Abby McCollom Doug McConnaughey Gentry R. McCreary Joyce McDaniel Tom McHale Michelle Mckinney Sean Mcmenamin Denise McNaughton Suellen McPhee
Adam McPherson Norm and Eve Meislich Margot Meredith Ena Meyers
Peter Michalski Connie Miles Alison Miron Melanie Mohlman Gregory Morgan Liz Morris Brian Muldoon Kevin Mullaney Mary Mycyk
Lisa Napolitano Jacqueline Nawrocki Colin Nelson-Pinkston Scott Newton Jenna Noa
Kim OBrien Stuti Obryan James O'Connell Timothy Odea Kristie O'Nan Glenn O'Nan Nick O'Neal Jane O'Neil Lee Ormsby Shalyn Ormsby Zachary Ormsby Oliver Ormsby Guadalupe Orozco
Debbie Osner
Phillippa K. Paddison
Lauren Page Eric Paine
Stacey Pappas
David Patterson Roger Pena Melissa Peppers Les Pierce Joy and Stuart Pinne Lori Powell Celestrial Prall Mark Prange Mikah Pransky Kristen Prudhon Ronda Purdin Michael & Barbara Quesnel
Deirdre Ragusa
Theodore Rangel
Julie Rappuhn Margaret Rauschuber Samantha Reineke
Juliann Reineke Alex Reineke
Christian Reineke Sandra L. Reynolds Allison Rickels
Alexander Rickett Cindy E. Roach
Melissa Rocco
Mark Rodgers Danielle Rodriguez Stephanie Rose Craig Rowley Erica Rundle Gabriel Rundle Phil Salvo
Kathryn Sampalis Hannah Sato
Jeffery Schauble Jess Schauble Diane Schindler Lauren Schneider Therese Schwind Susan Scott Jamie Selby Morgan Sexton Veronica Seymour Beau Shepherd Irene Sherry Kathryn Shipp Sandra Shumaker James Singler
Lottie Skarnulis
Elizabeth Skipor Abagail Smith Kamara Snearly Liz Spalding Tracy Spaulding Sheila Spayer Weisensel
Kathryn Spears Mindy Spears Elizabeth Spears Stuart Spears Jr. Ashley V. Spoto Derek Standarowski Evelyn Stencel Victoria Stencel
Sharon Stills
John and Sandi Straetker Anna Strejc Shelley Surratt Crystal Sutton Sondra Swartz
Reymundo Tavares Evelyn Tavares Guff Thurner
Kristin Torrey Sally Torstenson David VanCott Alfonso Villarreal Roselle Visenio Elaine Vogel Denise Waldron Sabrina Wallach Taylor Warren Morgan Warren Connie Wavrunek Julie Wavrunek Karen Wavrunek Karen Wells Dave Wenner Joan Westley
Rachel Westra% Benjamin Wetzel Adam Wilbur Kelly Wille
Madelynn Williams-Kane Terry Yeager and Susan Williams-Yeager Shannon Wilson Jaren Wilt
Mike and Rohini Winters
Kathryn Wojcik Elizabeth Wojcik Sarah Wolff Ruth Wong Natalie Yim Judiane Young Cristelle Young Courtney Zanelli Angela Zemke Thea Zunick
DONOR LEGEND
JUNE 1, 2021 – MAY 31, 2022
Sons of the Dragon Club Auto-Kai donors shown in BLUE
LIFETIME GIVING SOCIETIES
G Old Main Society ....... $1 Million+
% Campanile Society $500,000
O Chautauqua Society $250,000
t Diamond Society $100,000
Z Rose Society $50,000
& Founders' Society $25,000
& President's Society $10,000
Y Loving Cup Society ...........$5,000
% Beta Society ........................... $1,000
TOTAL YEARS GIVING  5+  10+  15+  20+  30+  40+  50+
TOGETHER WE RISE | PG. 29 | BETA.ORG
SUPPORTERS WHO HAVE
BETA
MADE GIFTS FROM JUNE 1, 2021 TO MAY 31, 2022
BRIDGE BUILDER SOCIETY charitable bequest beneficiary life insurance policy estate2021-2022gifts
AUBURN
Roderick B. Hastie '82
BALL STATE
Randy D. Phillips '79
BETHANY
Richard K. Boyd, Jr. '61
David A. Butz '60
Alex Delgiorno '14
BRITISH COLUMBIA
James M. Strilesky '72
Alan G. Young '71
BROWN
Bruce M. Lloyd '69
CAL STATE, CHICO
Robert D. Dean '89
CARNEGIE MELLON
Kenneth K. Humphreys '59
CASE
Henry L. Vernon Jr '68
CENTRAL MICHIGAN
Terry L. Massie '12
Thomas C. Olver '98
CENTRE
Jerry M. Blesch '60
CHARLESTON
Zachary Sierputowski '16
CINCINNATI
Elroy E. Bourgraf '54
Thomas D. Cassady '76
Douglas Thompson Eustice '71
David M. Kerka '88
Thomas D. Seifert '64
CLEMSON
Bryant N. Blakeslee Jr '06
COLGATE
Bruce S. Fein '84
COLORADO MINES
Philip A. Moldenhauer '75
Newell H. Orr Jr '48
COLORADO STATE
Timothy J. Allen '88
CONNECTICUT
Adam Porter-Price '06
CORNELL
Richard W. Banks '72
Philip D. Spiller Jr '95
DAYTON
Thomas O. Farnsworth '09
Fr. Simon Herrmann '10
DENISON
George M. Brown Jr '60
DEPAUW
Jeffery L. Cable '82
Douglass M. Vines '68
Current Bridge Builder Society Members
EAST CAROLINA
Duane Kirk Little '82
Dave Bautista Pyle '06
Adam J. Scarboro '06
EASTERN KENTUCKY
L. Martin Cobb '96
Michael G. McFerren '77
EMORY
William R. Korth '76
John H. Stebbins '92
Alan C. Teplis '78
FLORIDA
Stephen B. Becker '69
Michael F. Gable '67
Gary W. Leech '70 Matthew S. Paynter '00
FLORIDA ATLANTIC Robert S. Billoni '95
FLORIDA INTERNATIONAL
Michael A. Angelica '10 Steven Cruz '12
FLORIDA STATE
Jeffrey B. McLain '76 Curtiss C. Potter '92
GENERAL FRATERNITY ROLLS
Joel A. Huxley '06
GEORGIA TECH
Theodore S. Haile '75
Lynn C. Maddox '64 Arthur R. Smith '75
GMI-EMI
David J. Hogan '74
Ronald A. Meegan '69
HANOVER
Sangkook Han '60 Ross J. King '62
IDAHO
William I. Jordan '69
ILLINOIS
John E. Manczak '71 Gant Redmon '59
INDIANA
J. Philip Goddard '67
Charles O. McCormick III '72
James R. Roudebush '71
IOWA
Steven G. Bensema '06
Neal J. Brower '90
IOWA STATE
Michael J. Dubes '66
Khayree Duckett '17
Judson A. Horras '97
William F. McCulloch '56
Robert A. Wiley '87
JOHNS HOPKINS
James T. McMenamin Jr '71
KANSAS
Lloyd L. Kirk '55
John W. Stewart '60
KANSAS STATE
Christopher G. Althoff '00
Paul R. Attwater III '83
Robert S. Hoisington '79 John D. Keith '86
R. William Manning '80 James H. Porter '64
P. Thomas Purinton '63 Jeffrey S. Rundle '03
KETTERING A
Matthew J. Lepkowski '98
LAWRENCE
Daniel P. Hertel '09 David J. Schnackenberg '90
LOUISVILLE
Thomas N. Chapman '71
Joshua Harris Latzko '16
William C. Raizor '71 Matthew V. Tsien '80
LYNCHBURG
Charles W. Warner '87
MAINE
George S. Pullen '03
MARYLAND
Vincent S. Chu '87
MIAMI
Peter W.C. Barnhart '66 J. Benjamin Beshear '01
Jonathan J. Brant '75 Thomas C. Fey '68 James T. Neef '53
Jeffrey N. Newton '77 John M. Slavens '67 Robert D. Wertz '61
MIAMI (FLA.)
Peter N. Darrow '09
MICHIGAN
James R. Denbo '63
Donald G. DiPaolo '78
Robert H. Gillow '56 Roger S. Helman '89 William P. Johnson '57
MICHIGAN STATE
Russell E. Palmer '56
MIDDLE TENNESSEE STATE
Michael D. Filyaw Jr '14
MINNESOTA
Bertram G. Leach '52 Ryan A. Marek '12 Justin M. Miller '00
MISSISSIPPI
William B. Lipscomb '65
MISSOURI
W.H. (Bert) Bates '49
Carl E. Bolte Jr '51
Charles E. Brown '61 Robert N. Healy '64 Richard F. Kammerer '80 Robert W. McKinley '66
MIT
Kendall R. Bryan '88 Michael G. Feinstein '82
NEBRASKA
D. Bruce McKeag '68 R. C. Mead '65 Preston M. Mesick '06 Matthew T. Roby '07 Randolph A. Walling Jr '61
NORTHWESTERN
Paul R. Gudonis '76 John M. Mutz '57 Justin M. Rutherford '00
NOVA SOUTHEASTERN
Roger Roa Jr '02
OHIO
Richard H. Brown '65 Brian D. Cain '91 Richard E. Griffin '65 Jeffrey A. Radomski '81
OHIO STATE
John O. Hopkins '57 Daniel J. Westerbeck Jr '67 David W. Wright '67
OHIO WESLEYAN Eric J. Eickhoff '00
OKLAHOMA
John H. Coker Jr. 72 Cecil I. Craft III '86 Koby C. Harrington '09 Michael C. Ritz '66 Lance S. Tolson '82
OKLAHOMA STATE
Joshua P. Fairchild '05 Louis M. Linxwiler Jr '53 Leo W. Meade '79
OREGON
William R. Crist '68 John H. Herman '60 Glen A. Holden '51
PACIFIC
Julio A. Hernandez '16
PURDUE
David E. Cox '64 R. Terri Earnest '66 Cary B. Wood '89 John E. Young '56
RHODE ISLAND
Jeffrey M. Flanagan '93
RUTGERS
George D. Fosdick '63 Kenneth J. Grispin '70
SAINT LOUIS
Nicholas L. Block '03 San Diego State Patrick M. Hidalgo '91 San Jose State Aaron F. Vogt '17
SMU
John D. Hagerman '63 David W. Light III '64 Don S. Pearce '65
SOUTH DAKOTA John C. Thietje '61
SOUTH FLORIDA David E. Schmidt '92
SOUTHERN ILLINOIS
Ryan E. King '01
ST. LAWRENCE Kevin C. McGrath '77
SYRACUSE
Marc A. Benshetler '82 Robert F. Hanley Jr. '83 G. Clif Heidel Jr. '56
TEXAS
T. Hardie Bowman IV '72 Michael R. Eubank '83 Wade H. McMullen '79
TEXAS AT ARLINGTON
Patrick J. Connelly '74
TEXAS TECH Christian M. Ritchie '17 R. Dean Stalcup '71
TORONTO
Ross W. Marsh '90 Robert B. McConnell '79
TRUMAN STATE
Zachary T. Lepperd '16
UC IRVINE
Bryant Martin E. Fiesta '16 Christopher C. Ogilvie '80
UCLA Walter A. Chenoweth '52 Michael J. Downer '77
UNLV
Michael F. Kawazoe '01 Willie Romero '95
UTAH
Robert E. Stagg '67
VIRGINIA TECH
Charles E. Comer '75 S. Wayne Kay '73 Daniel L. Westra '76 Anderson S. Wise '10
WABASH
James A. Carroll '65
Robert T. Grand '78
Samuel H. S. Hildebrand II '61 Ronald R. Nichols '64 John R. Roberts '83
WASHINGTON & JEFFERSON
Victor Lazzaro Jr '67
WASHINGTON IN ST. LOUIS
Ferdinand Del Pizzo Jr '58 Tristan K. Sopp '11
WEST VIRGINIA Thomas J. Gulliford '68
WESTERN ONTARIO
John R. Birkett '71 G. Scott Falconer '82 Douglas M. Reid '58
WESTERN RESERVE
Thomas A. Lipton '63
WESTMINSTER
Michael J. Esser '70 Theodore J. Planje Jr '68 James H. Williams '86
WICHITA STATE
Robert M. Smith '67 Tim J. Watt '80 Brian L. Wells '87
WILLAMETTE
David W. Ashby '68 R. Ethan Braden '02 Douglas G. Houser '57
WILLIAM & MARY
Patrick A. Everett '07
WISCONSIN
William Perry Atterholt '83 James R. Curtis '86
Robert L. Schnese '83 Louis J. Wagner '64
FRIENDS OF BETA & PARENTS
Ronald W. Beshear
Brian E. Breittholz
Carol M. Briggs Sally J. Church June Cole
Arlene Corsiglia Helen B. Davis
Carolyn Harmon Marilyn Klingaman
Christine McGill
Mary Jane Meeker Stogsdill
Lindsey Mercer
Sandra Northrop
Jane Patrick
Dorotha Pitcher
Mona Skager
Lady Smith
Susanne Sommer
Gwendolyn Stoecklein
Diane Todd Kathy Tolan
Katherine Wiley LouAnn Williams
TOGETHER WE RISE | PG. 31 | BETA.ORG
Ways to Give
developing men of principle for a principled life
the
NEW BETA.ORG is here
The Fraternity's redesigned website launched this fall, updating the professional look and functionality for Betas, prospective members, parents and volunteers alike. Explore the website's first major overhaul in more than a decade and re-explore the Fraternity history, current news and various resources housed within.
INTRODUCING BETA THETA PI'S DIGITAL ARCHIVE
BETA HISTORY AVAILABLE AT YOUR FINGERTIPS
They say a picture is worth a thousand words, but what about 100,000 "new" photos? Initiated in 2014 with the digitizing of classic books on Beta lore and scanning of all Beta magazines back to 1872, the Fraternity's digital archive is now also home to thousands of cherished memories and neverbefore-seen photo treasures preserved in Oxford. From Florida International to British Columbia, the earliest Conventions to Wooden Institutes, intramural champs to Shepardson Award winners, and chapter homes of years gone by, Beta has taken another monumental step to protect the Fraternity's rich, irreplaceable history, and make it easier than ever to share with future generations.
BETA.ORG/ARCHIVES
Beta Theta Pi Foundation and Administrative Office
Brennan Hall | 5134 Bonham Road | Oxford, OH 45056 | 800.800.BETA