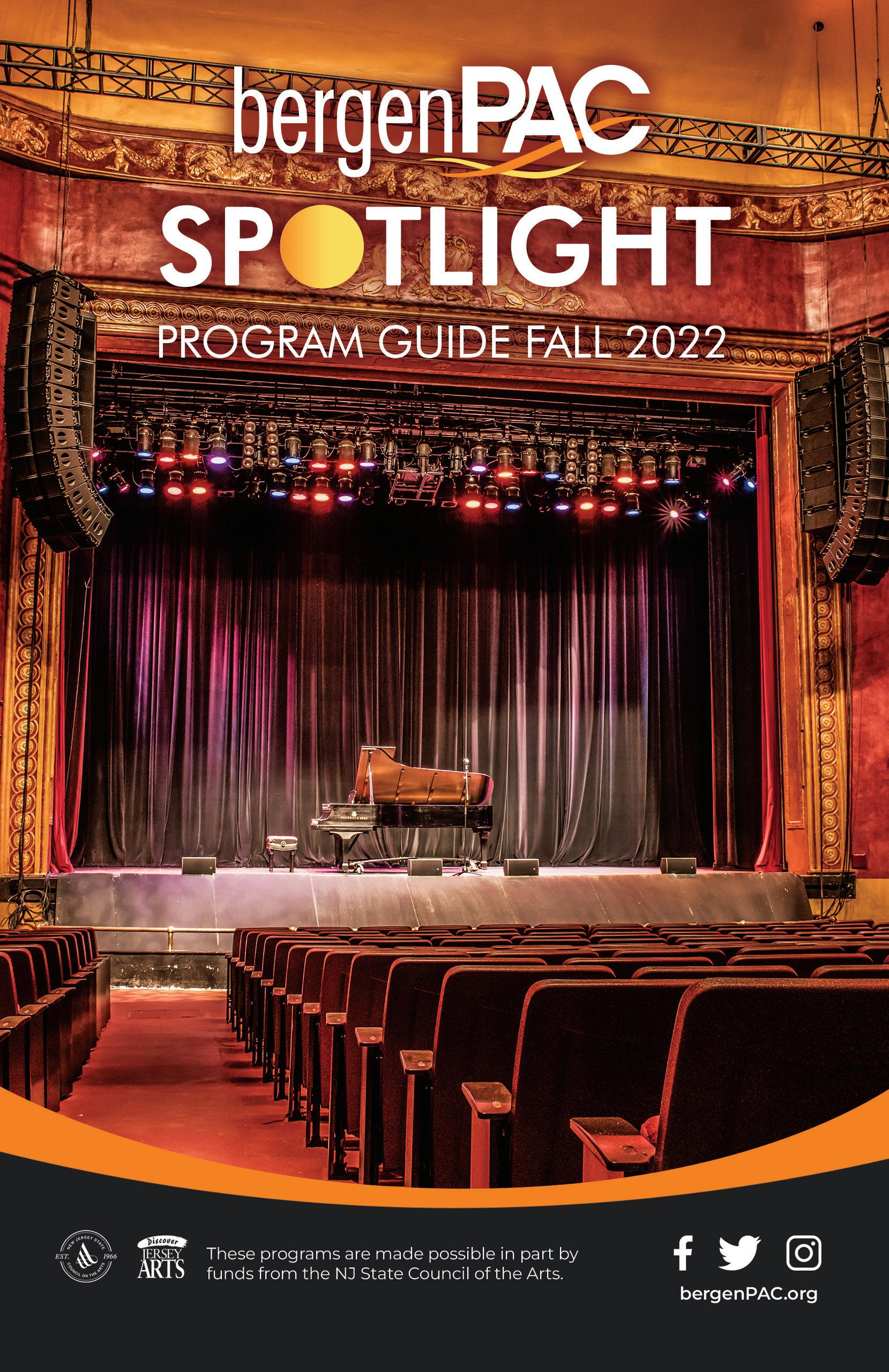 Grand Re-Opening Issue
for inspiring, entertaining and educating our community on the art of imagination. Is Proud to support WWW.COURISTAN.COM • 800.223.6186 WALL-TO-WALL CARPET • AREA RUGS • ROLL RUNNERS • CUSTOM RUGS
My fellow lovers of the arts,
I am proud and humbled to welcome you to bergenPAC this season as your new Executive Director.
Some of you know me from my previous role as Creative Director of Education at the Performing Arts School at bergenPAC. In addition to directing our summer musicals, which have featured talented teens like Rachel Zegler before she starred in in Steven Spielberg's West Side Story remake, I co-produced bergenPAC's 2021 Virtual Gala: Our Home, Your Home, and American History Unbound productions at Carnegie Hall and The Kennedy Center.
Let me start by saying I hope you enjoy our beautiful theater restorations. We tried to listen to what our patrons want from their bergenPAC experience and are excited to provide new comfortable seats, a larger lobby with additional concession stands, and restrooms on both levels. This was made possible with the help of the Bergen County Board of Commissioners, the bergenPAC Board of Trustees, and our generous individual donors, and corporate and foundation partners who supported our Capital Campaign.
The goal was to bring bergenPAC into the future and ensure everyone in the northern New Jersey region feels included and represented in our shows and programs. We know that many children who come here, possibly some adults too, are experiencing live arts in a professional theater for the first time. That is a truly special honor for bergenPAC, and we are committed to expanding our offerings and community engagement.
bergenPAC is a nonprofit 501 (c) 3 organization with a mission to make live performing arts and arts education accessible to our diverse community. Part of how we accomplish this is the multidiscipline Performing Arts School at bergenPAC and its scholarship fund, teaching artist residencies in schools across the state, programs designed for students with special needs, and the School Time Series, which buses students to the theater.
I would love to invite you to join our mission and become a bergenPAC Member today. Different levels enjoy exclusive access to pre-sales, a private lounge, and other great perks. To learn how you can enhance your theater experience, while helping to keep the arts alive in the community, please visit bergenpac.org.
And now, sit back, relax, and enjoy the show!
Alexander Diaz Executive Director